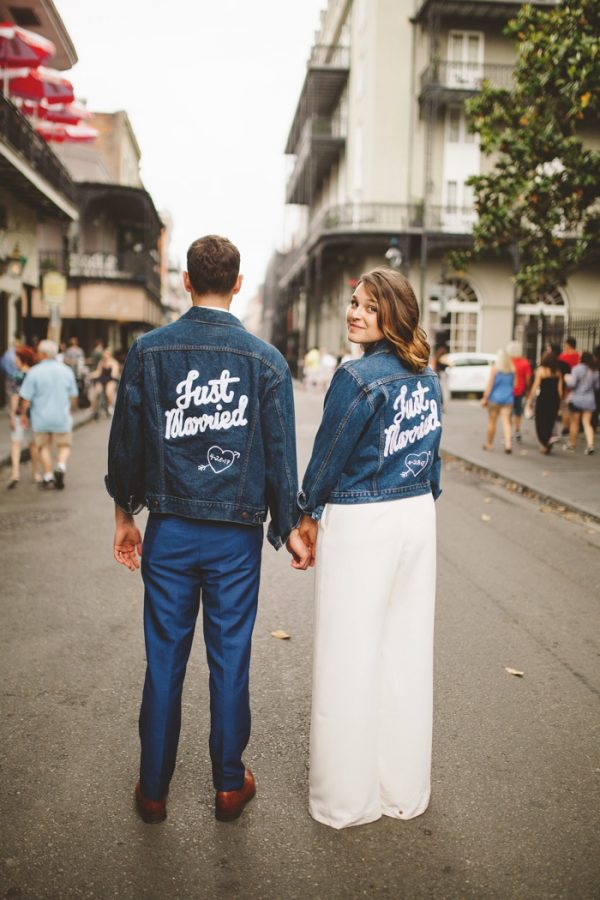 From their custom denim newlywed jackets to the venue's quirky mid-century modern vibes, we can't take our eyes off this couple's sweet New Orleans wedding! Amanda and Jon kept their wedding stress-free by choosing the gorgeous Catahoula Hotel as their venue, which allowed them to focus on creating an intimate event that popped with color, romance, and tons of natural greenery. The couple started their day by including their guests in a unique plant misting unity ceremony before they said their "I do"s, then followed up their ceremony with a second line parade around Bourbon Street that ended up back at the hotel for a delicious dinner. We can't get enough of the creative photos that The Shalom Imaginative captured of Amanda and Jon's wedding!
The Couple:
Amanda and Jon
The Wedding:
The Catahoula Hotel, New Orleans, Louisiana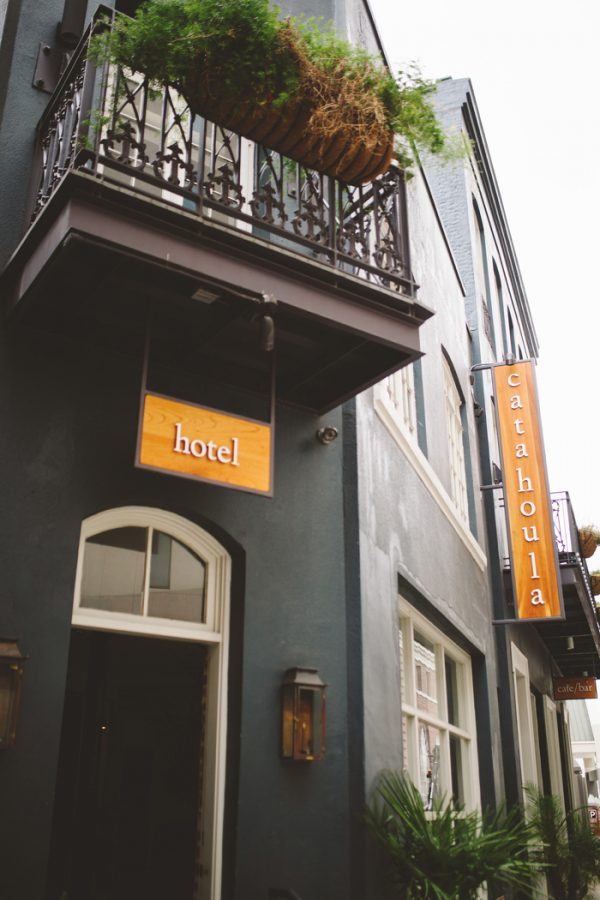 We wanted to make sure that our wedding was intimate, fun, and stress-free. When we first started planning our wedding we sat down and made a list of the things that were most important to us. Good friends, good food, and good music were the three things that we agreed were the most important. Once we had figured that out, the rest of it came pretty easy!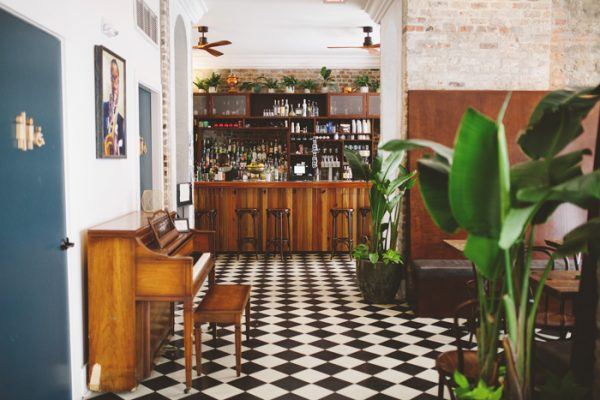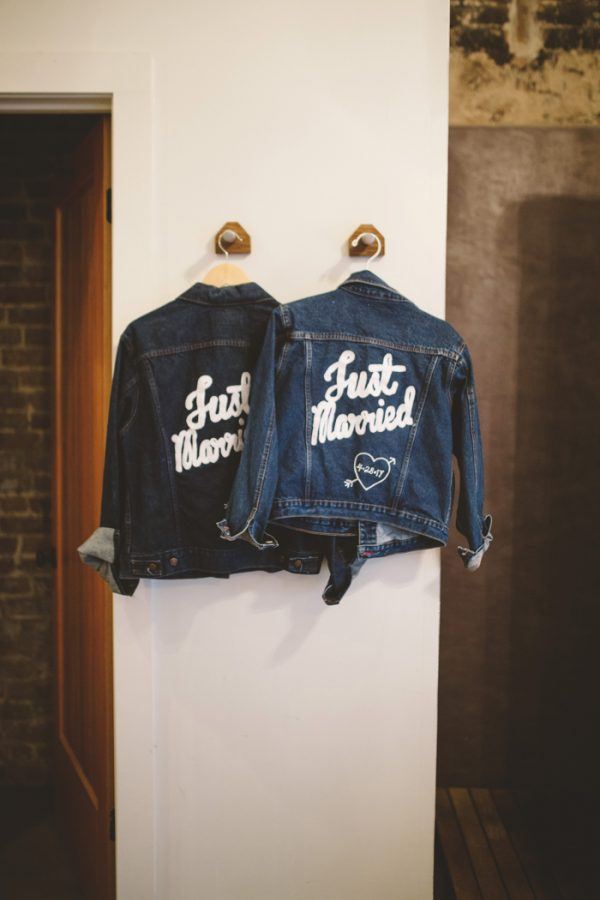 I saw a picture of the Catahoula Hotel on Instagram and immediately fell in love with the style of the hotel. I reached out to them and told them what we were looking for for our wedding, and they were totally in to it. The beautiful architecture, artwork, and fun, colorful style of the hotel made for a perfect backdrop on our special day.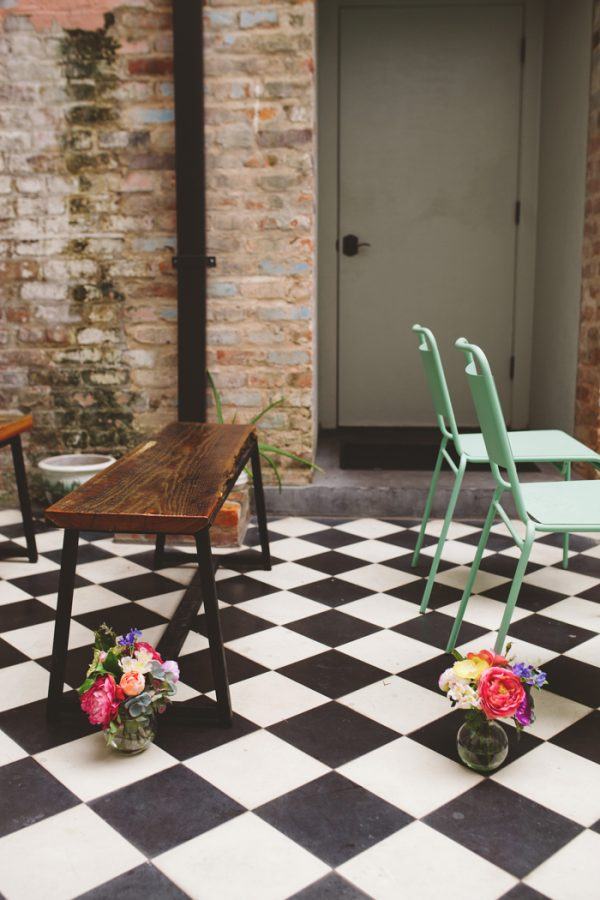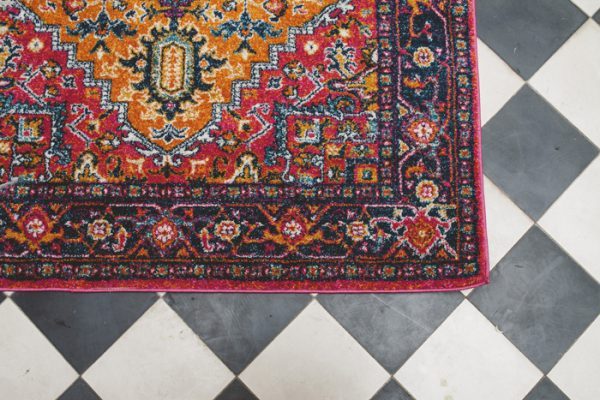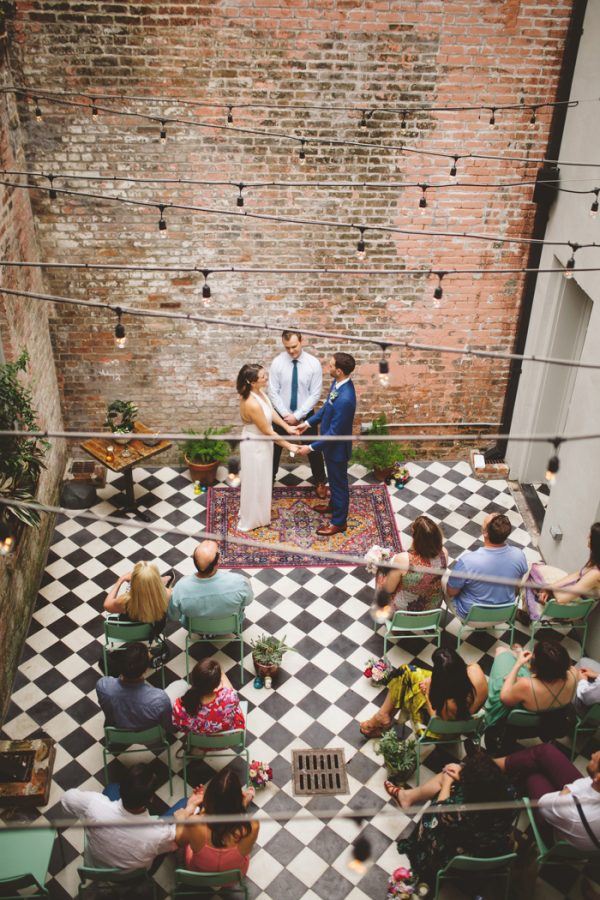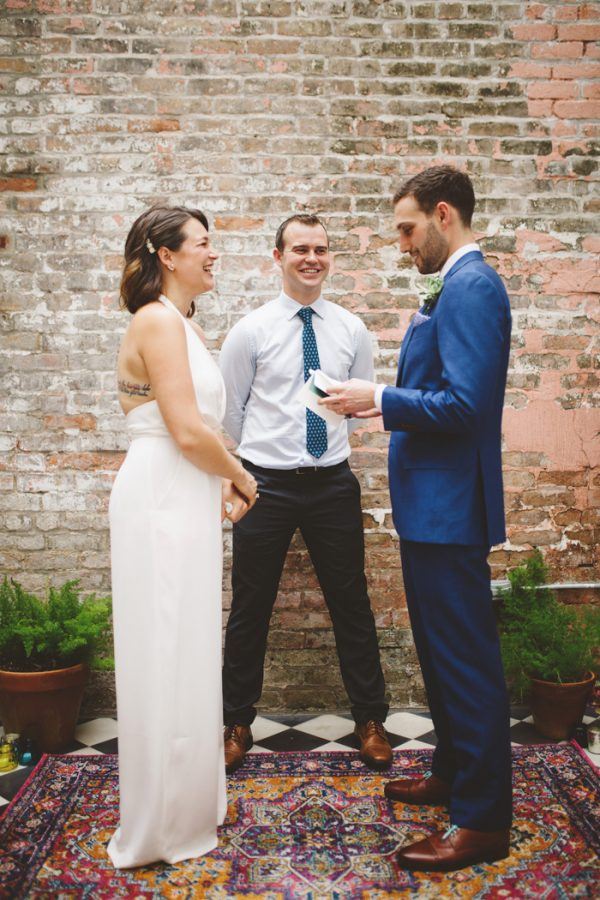 Jon walked down the aisle to "Exactly Like You" by Rebirth Brass Band. I walked down to "Sweetest Thing" by JJ Grey & Mofro. We went to a concert the night of the wedding and saw JJ Grey & Mofro play, so that was extra special. We also played "Life is Beautiful" by KebMo while our guests helped us to water a plant during the ceremony. Jon and I both really love plants and we have a lot of plants in our home. We knew that we wanted our guests to have a special role in the ceremony, and decided to have them help us water a plant that we had brought to New Orleans from Portland. We went to pick out a plant the weekend before the wedding, and found a beautiful Madagascar Jasmine. It was only after we had picked it out that we learned that the plant symbolizes marital happiness.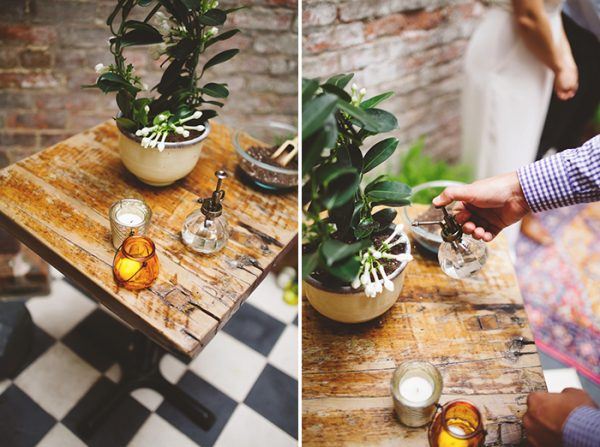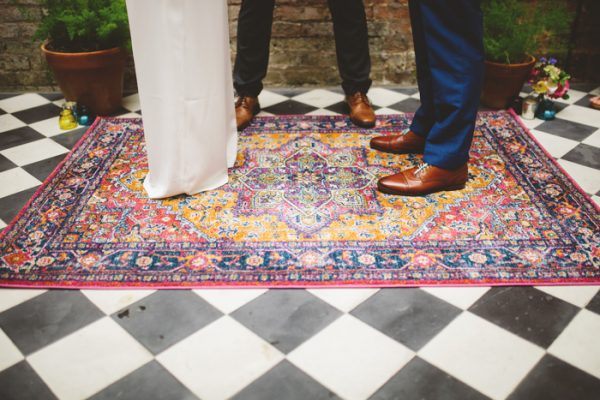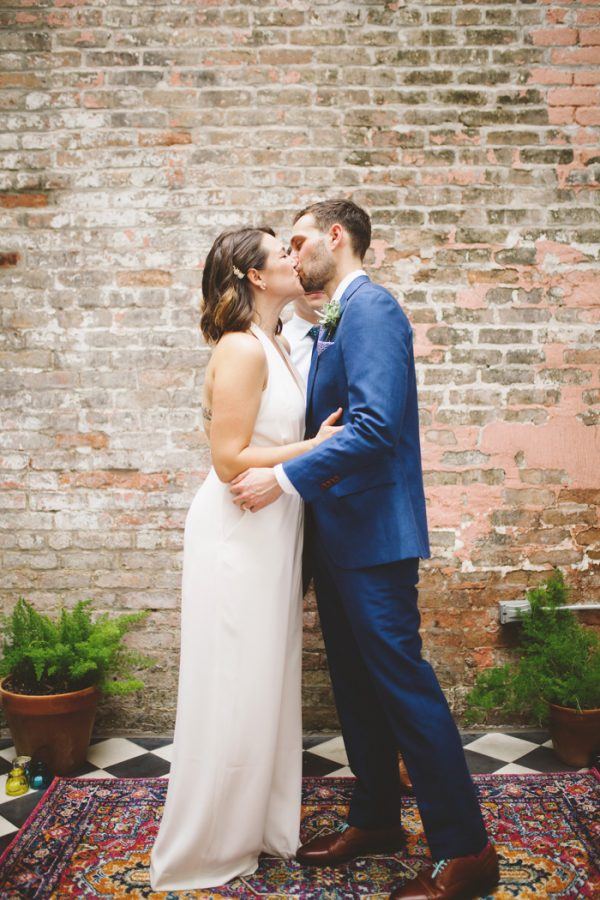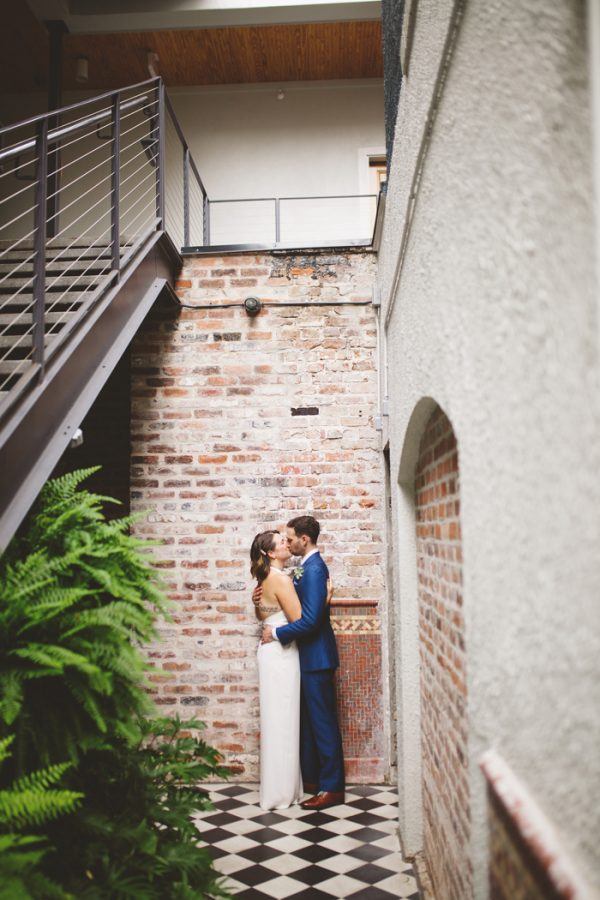 Our wedding planning advice is forget what you think you should be doing for other people and focus on what the two of you want. Once we let go of trying to please everyone else we were able to really focus on what the two of us wanted for our special day. That took away a lot of the stress and we ended up having a wedding weekend that was exactly what we wanted to celebrate our love.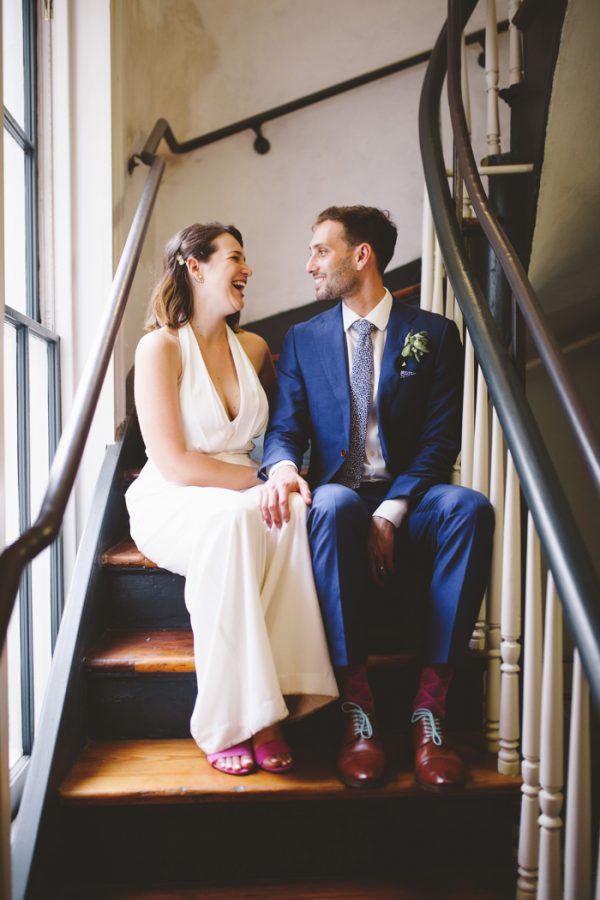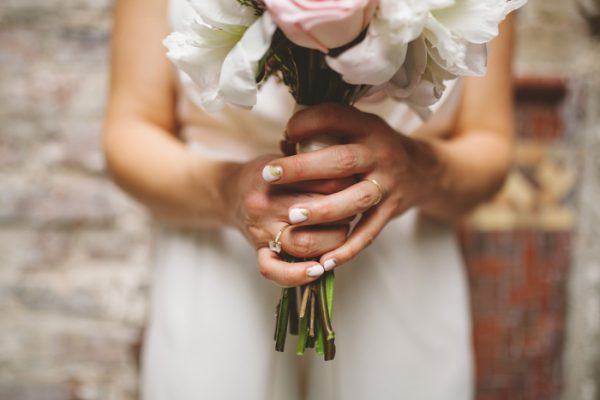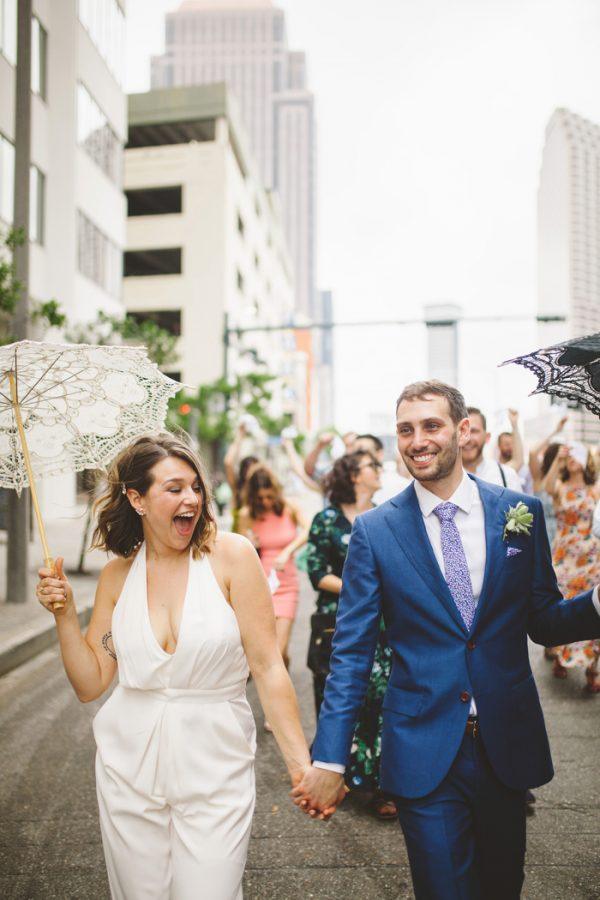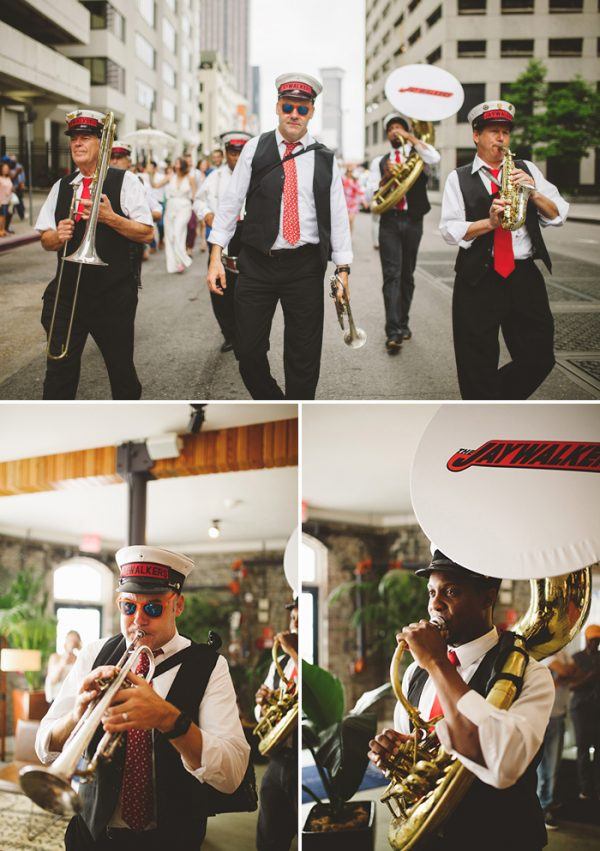 From the Groom: The whole weekend was really memorable and special, but if I had to pick a favorite moment it would be during the second line. Everyone had so much fun, and it was a really cool way to celebrate right after the ceremony. We had police escorts with us and they shut down part of Canal Street for our little parade. I remember turning the corner on to Canal Street and looking around to see the cops on their motorcycles. It was really cool to see everyone coming out of the shops and restaurants along the busy street to take pictures of us and come dance and celebrate with us for a bit.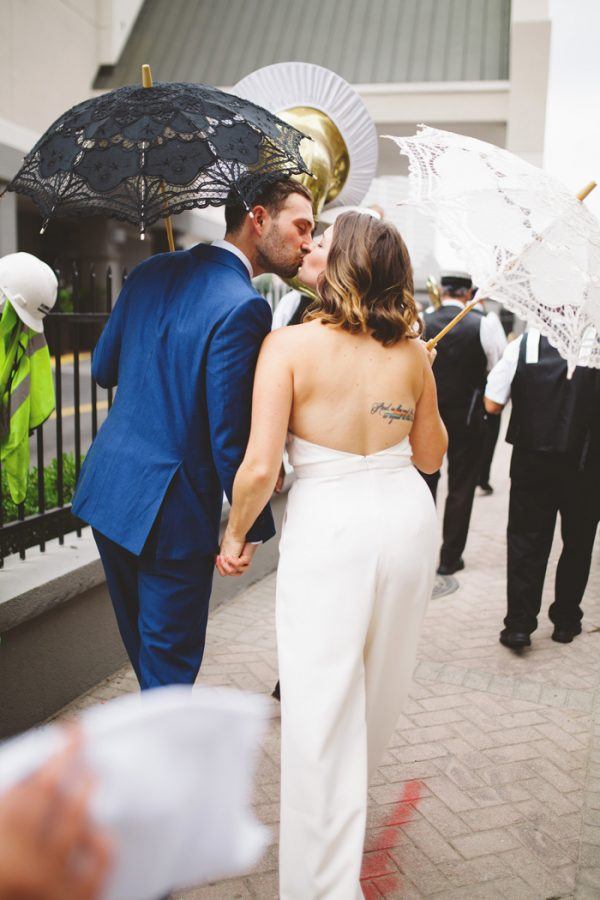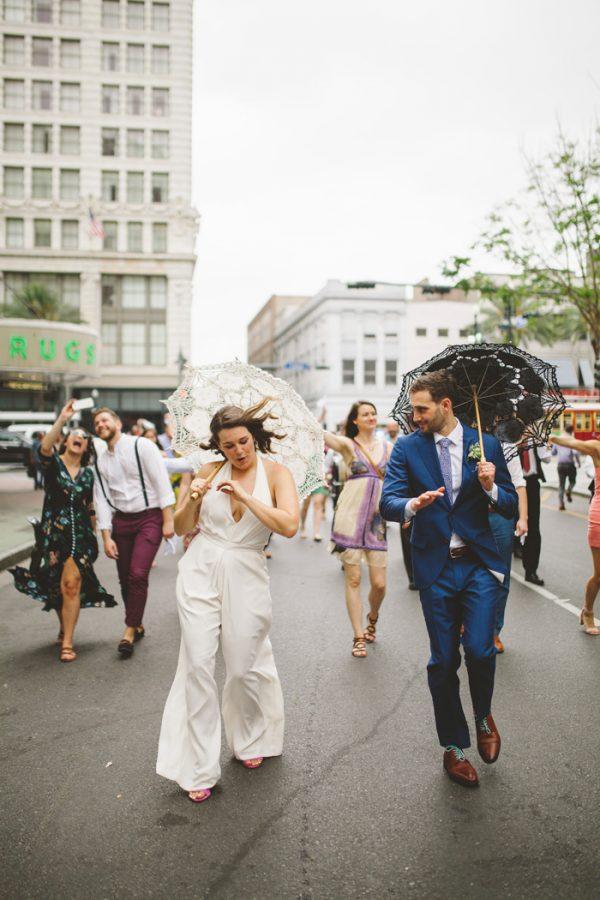 SHOP THIS LOOK: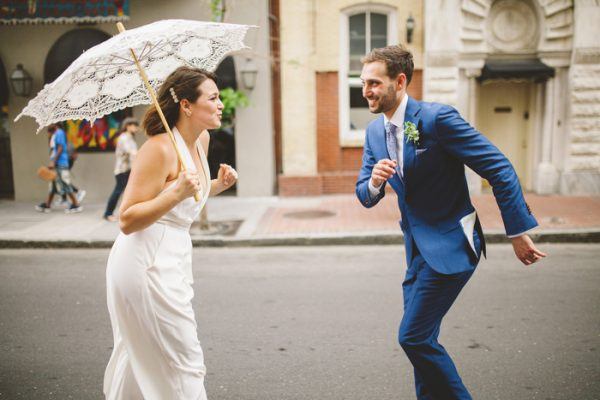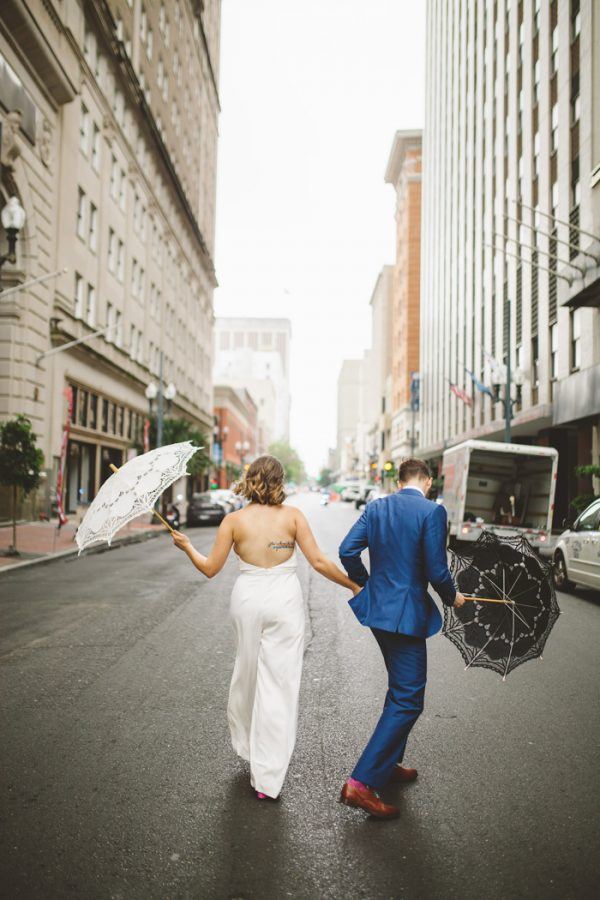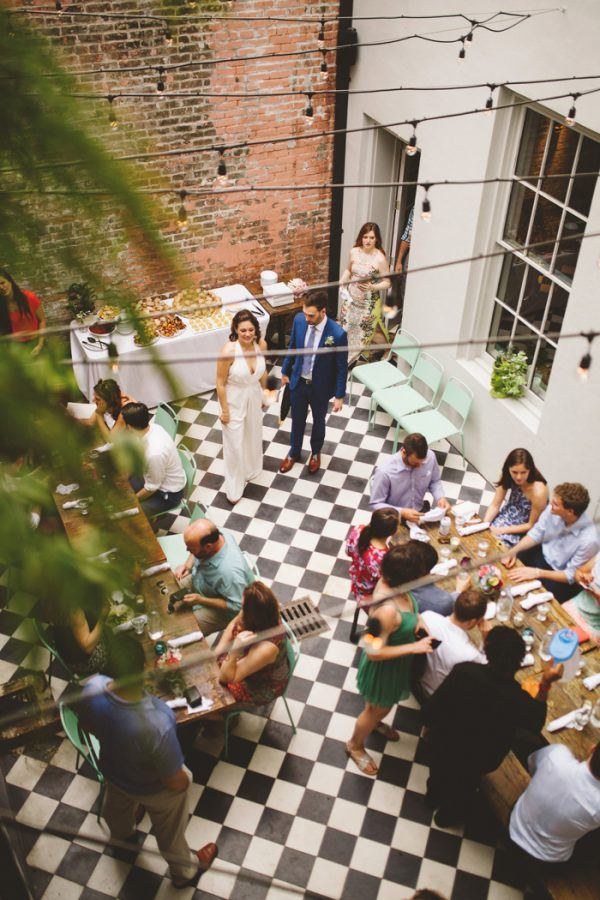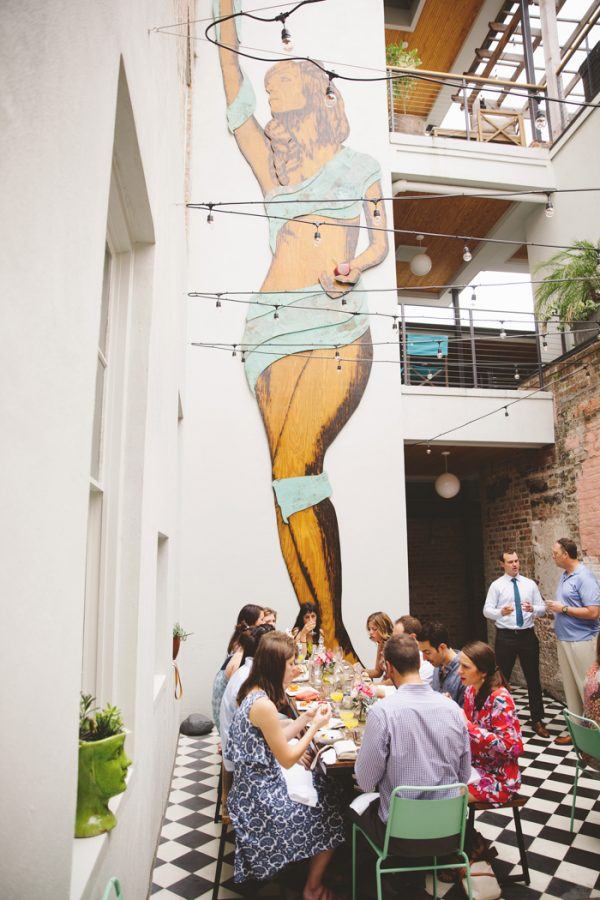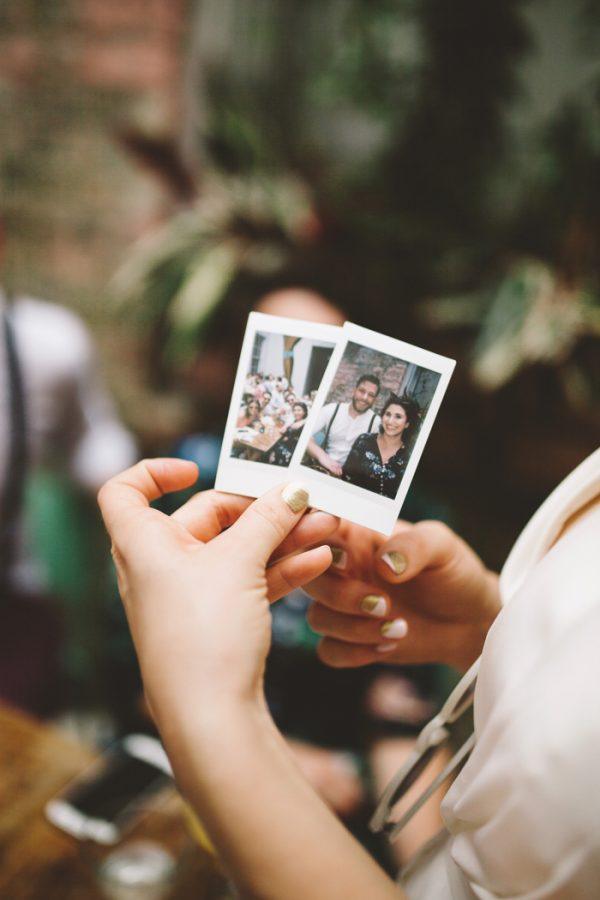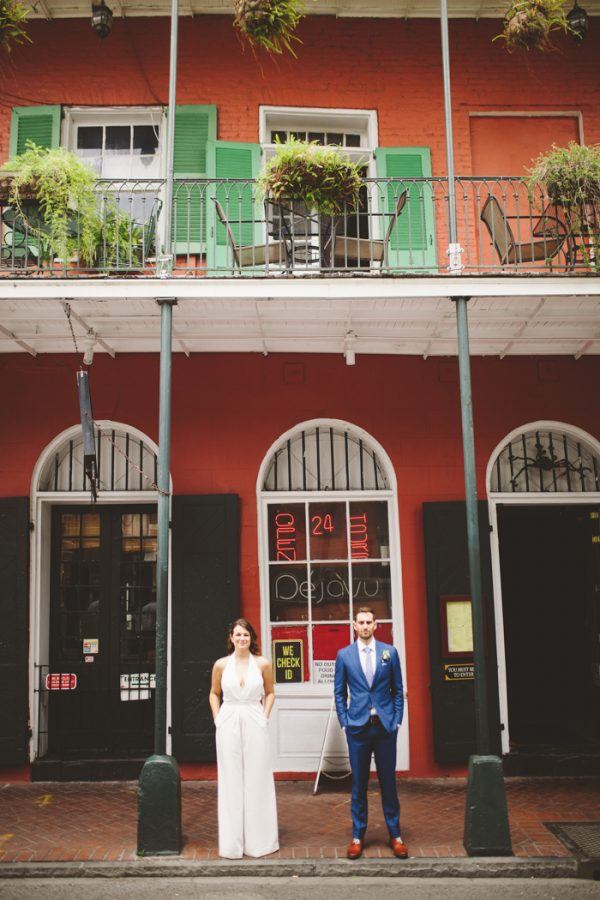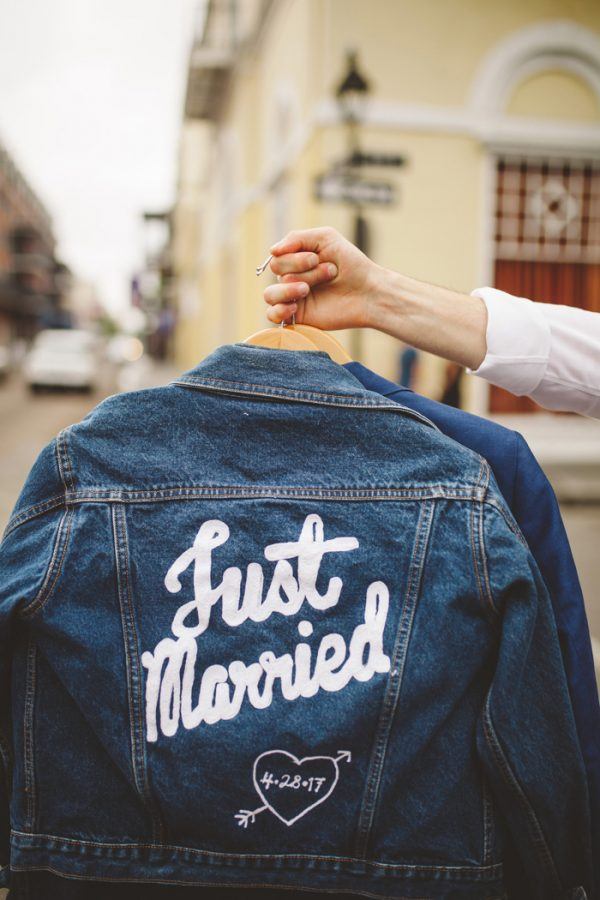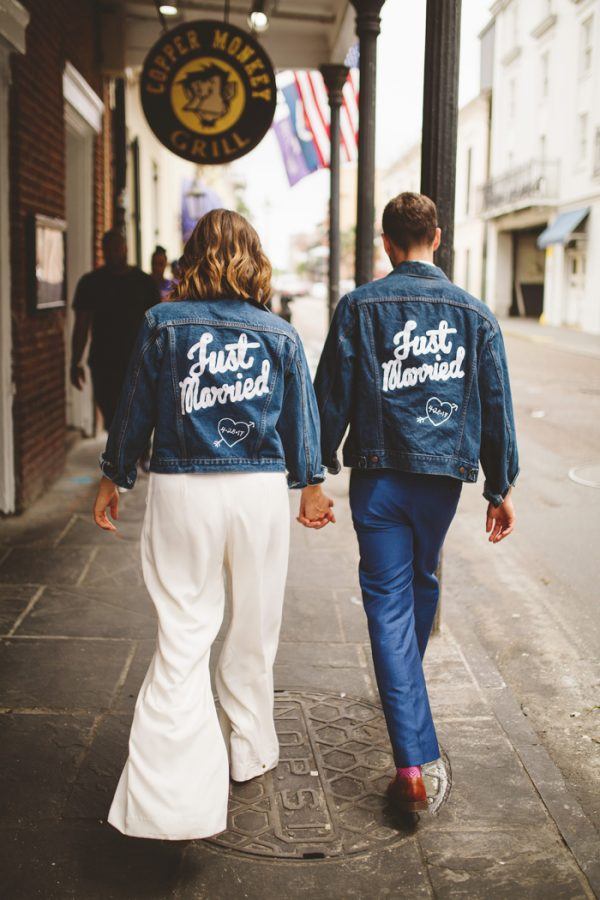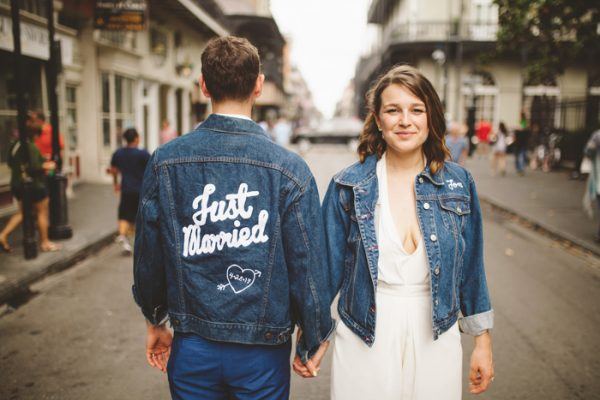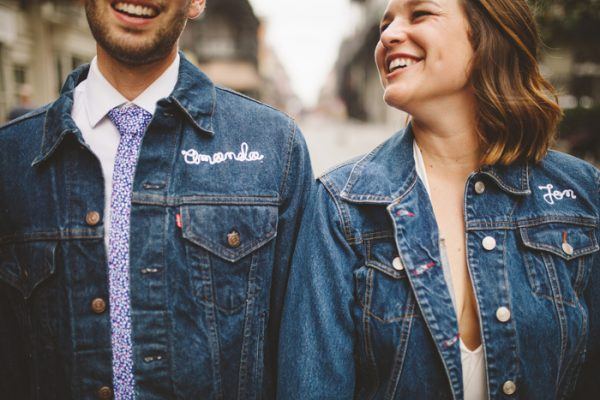 Congratulations to the newlyweds, Amanda and Jon, and a special thanks to The Shalom Imaginative for sharing their day with us! Want more fun NOLA wedding inspo? Take a look at this Race + Religious wedding that takes fun and stylish to the next level!