I could not be more excited about today's post! I've been busy talking with some of our very talented Junebug members – who also happen to be some of the World's Best Wedding Planners and Designers – about the amazing things they've been cooking up recently. I asked them to share one of their favorite wedding ideas or details from 2012, and they did not disappoint! I'm loving this peek at their innovative ideas and massive creativity!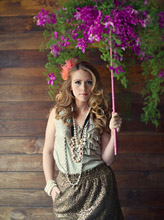 We're really excited about this new decor idea we're working on for a client getting married in October. They had sent us a picture of little mini ghost chair escort card holders, asking if it was something we would consider as a decor piece for their wedding. While cute, we thought it would be amazing to use their actual ghost chairs as the guests' place cards by putting custom cut, calligraphy escort cards on large white paper in each chair. Gorgeous! – Candice Coppola

Photos above – Calligraphy by Elizabeth Porcher Jones, Flowers by Datura: A Modern Garden; Photos by Carla Ten Eyck Photography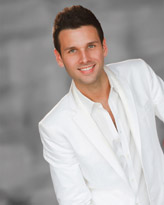 Christopher Confero Designs
I inform my brides of how to use the 'trends' sparingly, more as accents here and there. My first rule is to interject her personality in the event and truly have fun along the way. No matter the formality of the wedding, as a planner we should always make it an enjoyable process for our brides. In this wedding you see, it was a black tie event, but the bride had a love for fun-fetti cupcakes. But instead of trendy cupcakes, we disguised the fun-fetti cake beneath a sophisticated design of fondant and sugar flowers. – Christopher Confero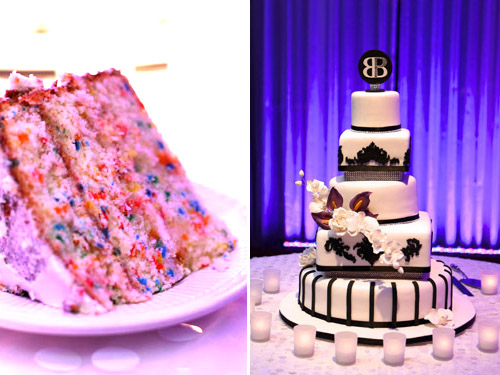 Photo above – Arden Photography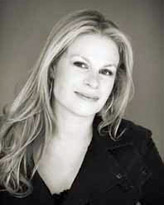 We are incorporating taxidermy into the design of our events. Our clients are requesting everything from deer racks to ducks. We think it's a chic throwback to the English Hunting Club vibe! – Lyndsey Hamilton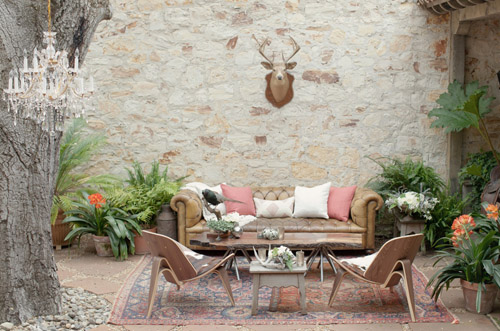 Photo above – Elisabeth Millay Photography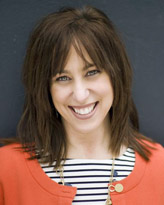 Don and Sandra couldn't bear the thought of getting married at Willows Lodge without Brubeck and Parker, so they had adorable life sized cut-outs made. The cardboard pups greeted the guests, who did a double take when they saw them waiting at the entrance. Everyone enjoyed the cute little furballs being there in spirit! – Lisa Chambers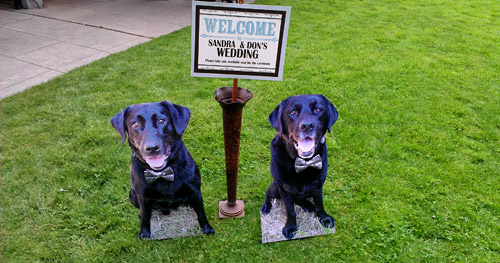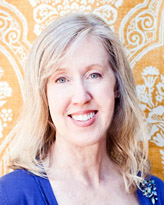 I absolutely loved the grand rehearsal dinner that we designed at the Culinary Institute of America at Greystone in the Napa Valley – with a bold yet sophisticated citrus color scheme and mid-century modern vibe. But my favorite element was after guests entered the expansive Barrel Room through a shimmering saffron draped entrance into the cocktail area. We brought in a striking six foot long chandelier created from wine glasses that hung above the bar. It looked like a giant sparkling cluster of grapes! – Annena Sorenson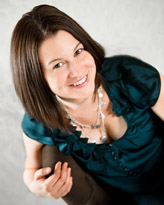 Who doesn't love scrabble? We wanted to incorporate scrabble words throughout dinner and cocktail hour. Instead of just setting up words, we placed all the extra letters & trays in vintage drawers around the room. Guests loved playing and creating their own phrases about the evening. It was a great way to carry theme through the room and giving the guests something fun to do. What a huge hit!
– Holly-Kate Foss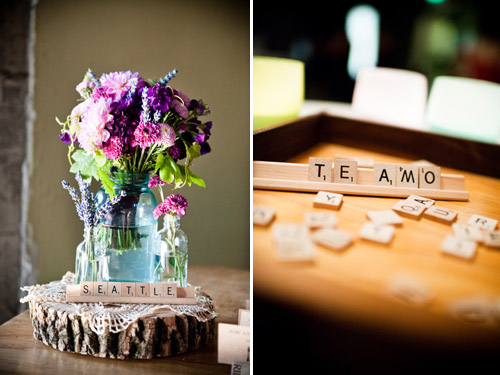 Photos above – Laurel McConnell Photography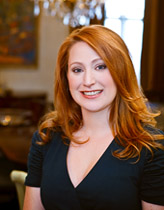 I love that more and more brides are being adventurous with color and pattern. White, pastels and neutral tones have long been considered the quintessential wedding look, but I see the increased use of bright colors and bold patterns as an indicator that brides are feeling more empowered to truly make their wedding something that is meaningful to them and a reflection of their own unique style. – Elizabeth Duncan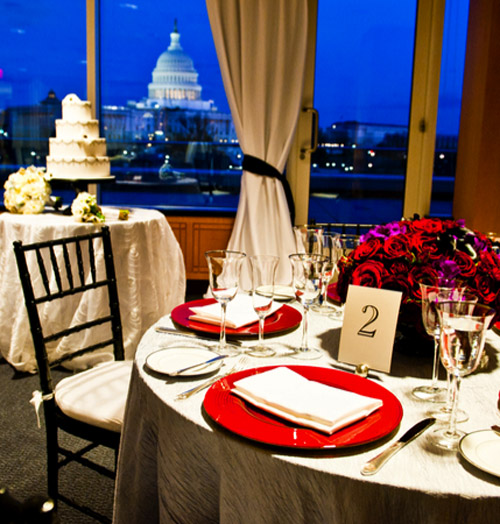 Photo above – Rodney Bailey & Associates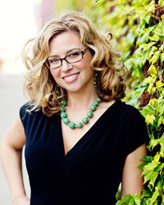 Greatest Expectations Special Events & Weddings, Inc.
My favorite little detail from this year has to be my bee-hive inspired wedding. We used the bee hive pattern as design inspiration for all printed materials, but even more fun were the place cards and favors. The place cards were flags placed on 6″ honey dippers that were displayed in three white vintage drawers that we filled with sugar and crystals. The guest favor was organic honey from a local farm. – Heather Lynne Vickery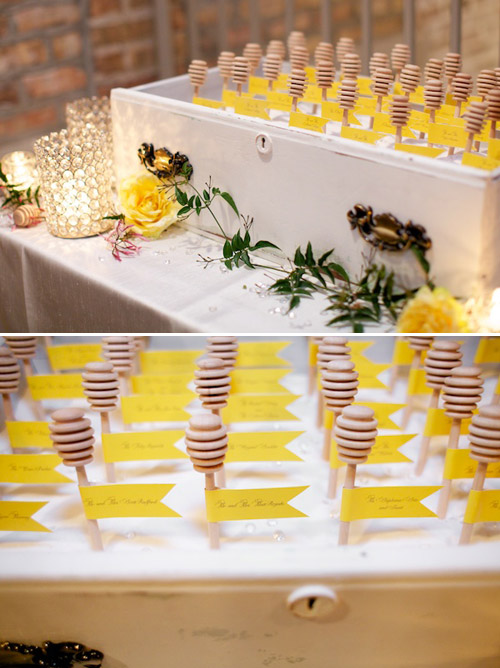 Photo above – Simply Jessie Photography

So much talent, right? I'm just completely head over heels for all of these peeps! For more info, check out our World's Best Wedding Planners and Designers Hotlist!