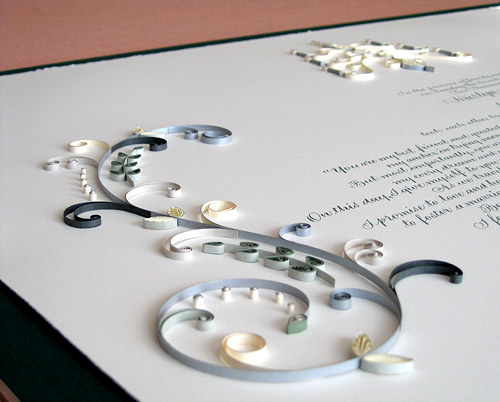 If you're a lover of paper and paper art, then you've probably heard of quilling (a rolled paper art technique that creates the beautiful and intricate designs you see here), and if you're anything like me, you're probably mildly (or wildly) obsessed with it. Since I've always got my eyes open for more inspirational examples of quilling, I was thrilled when these images arrived in my inbox! Ann Martin is a quiller who creates lovely alternative marriage certificates custom decorated with paper designs that correspond with your wedding colors and personal wedding style…

For the wedding of Kristyn and John, Ann worked with calligrapher Living Letters Studio to create the quilled marriage certificate seen here. It matched the colors and chandelier design from the couple's wedding invitation, and she even added quilling to a paper flower from The Crimson Poppy for the bride to wear in her hair. So cool! For more information about Ann's marriage certificate designs and lots of quilling tutorials be sure to check out her blog All Things Paper. Are you incorporating interesting crafts or paper art forms like this in your wedding?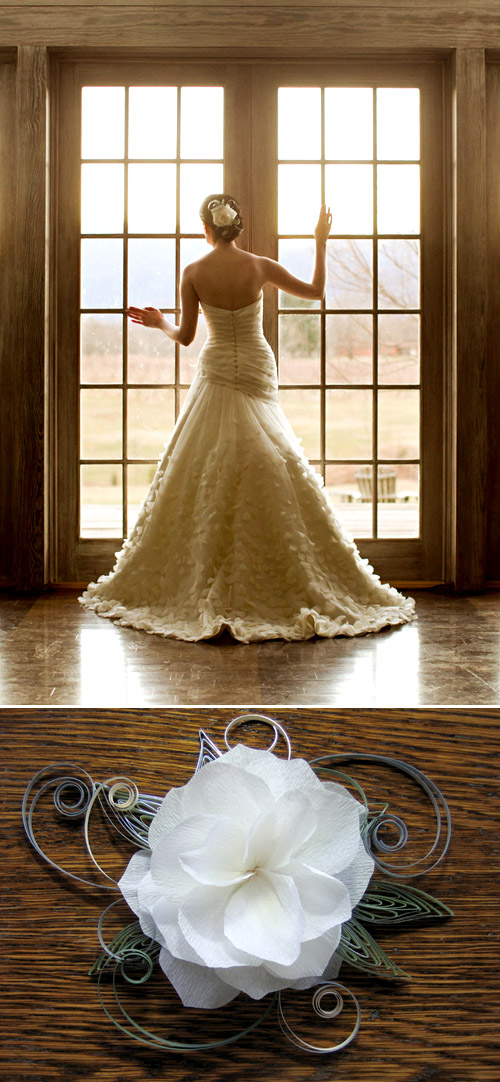 Wedding day image above by Jeff Greenough Photographers.