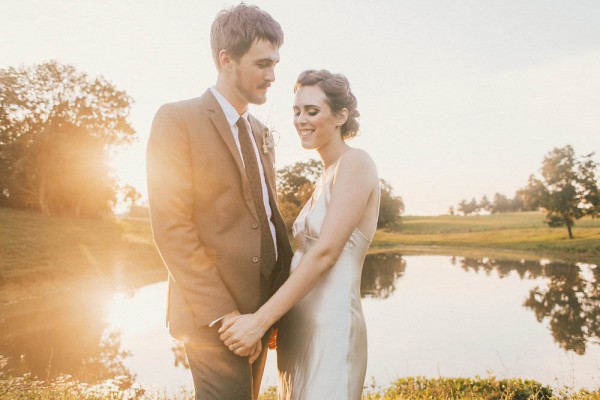 All things natural and handmade created a genuinely beautiful aesthetic for Brian and Olivia's wedding at Warrenwood Manor in Kentucky. The bride wore a classic silk gown by Angela Friedman while the groom fashioned brown leather suspenders. Wild flowers, earthy colors, and tons of blankets came together to produce their wonderful picnic wedding. Cassie Lopez Photography perfectly captured the sweet moments at this DIY wedding!
The Couple:
Brian and Olivia
The Wedding:
Warrenwood Manor, Danville, Kentucky
The Inspiration:
Our relationship had a simple and natural progression so we chose to celebrate the beauty of the simple pleasures found in handmade objects, nature, and fresh foods. We used plants and flowers that we wild-harvested. In terms of fashion, we chose natural fabrics: silk for my wedding gown, linen shirts for the groom and groomsmen and mixed them with items we already owned. My hair was inspired by a photo of my grandmother. Brian and I are both travelers and some of our favorite memories were recalling the romance and nostalgia of picnics. We played up the natural beauty of Warrenwood Manor's sprawling farm by offering our guests the opportunity to choose where to set up their picnic blanket- hoping they kept in mind their many options of gorgeous views. Our food choices were the sort of things we enjoy eating- poultry, fish, cheeses, salads, and a dessert bar with everything we love or wanted to try from our favorite local baker. Most importantly, we wanted our guests to connect with one another and enjoy themselves in an environment that we tailor-made for them.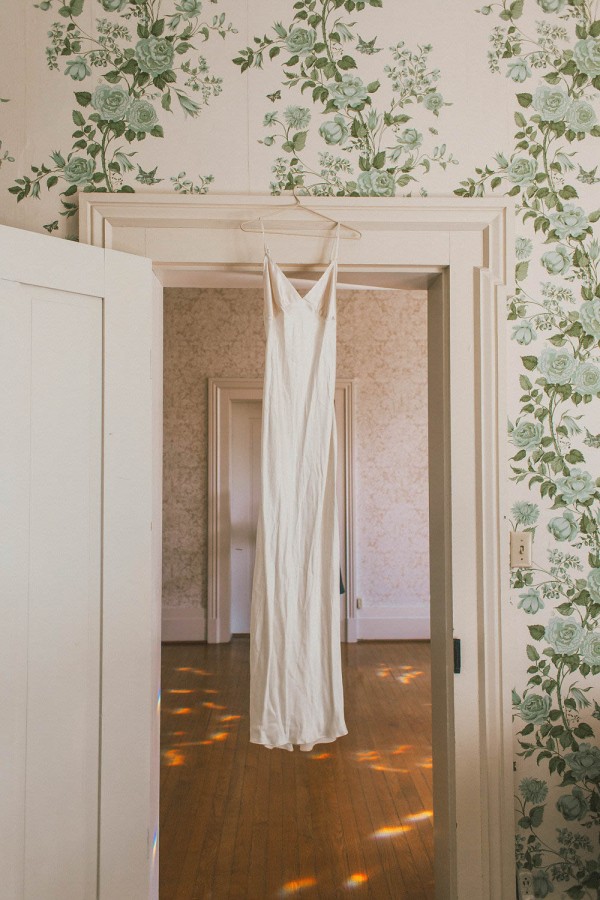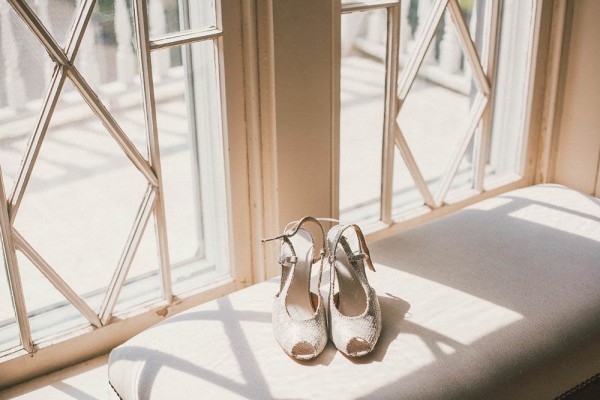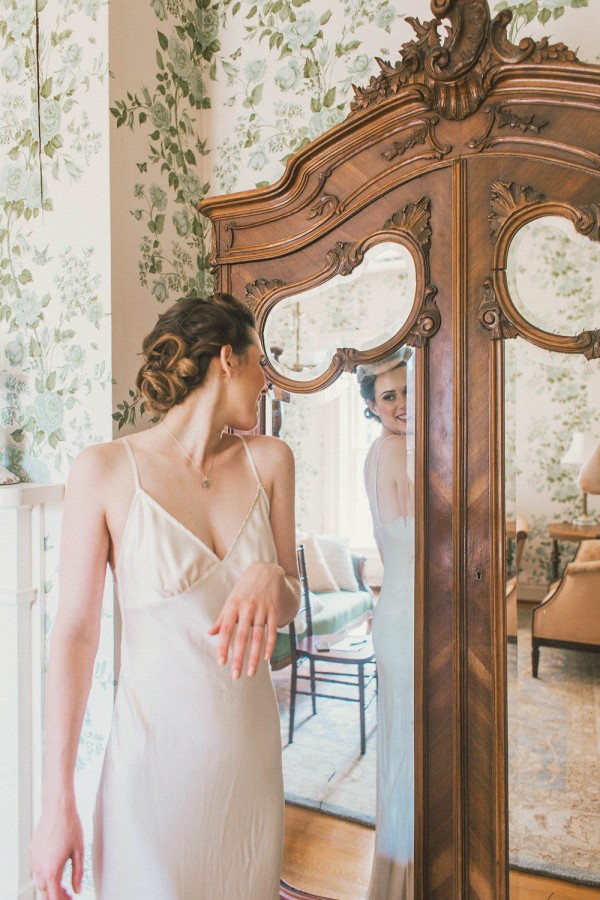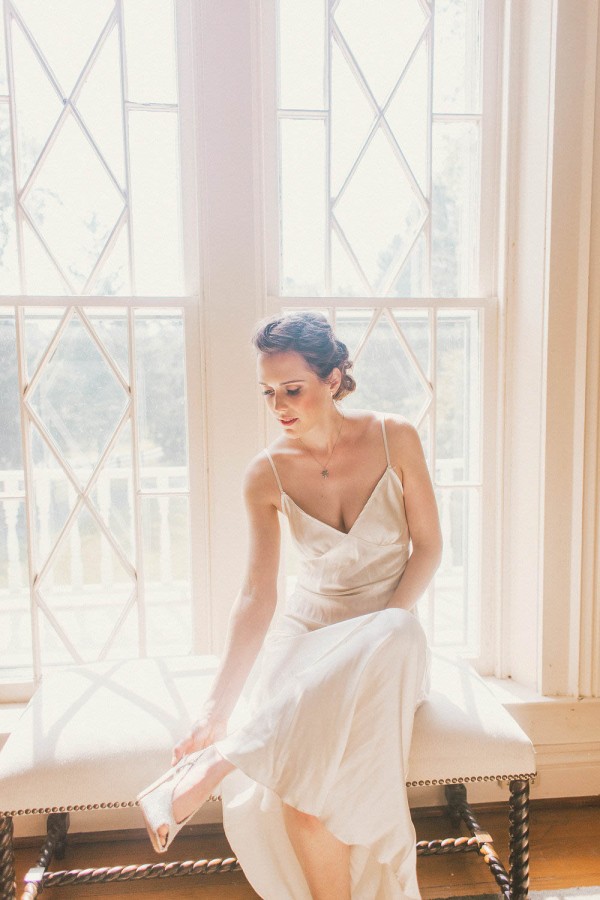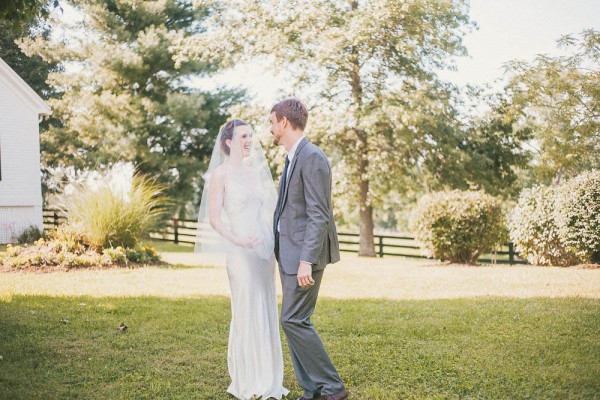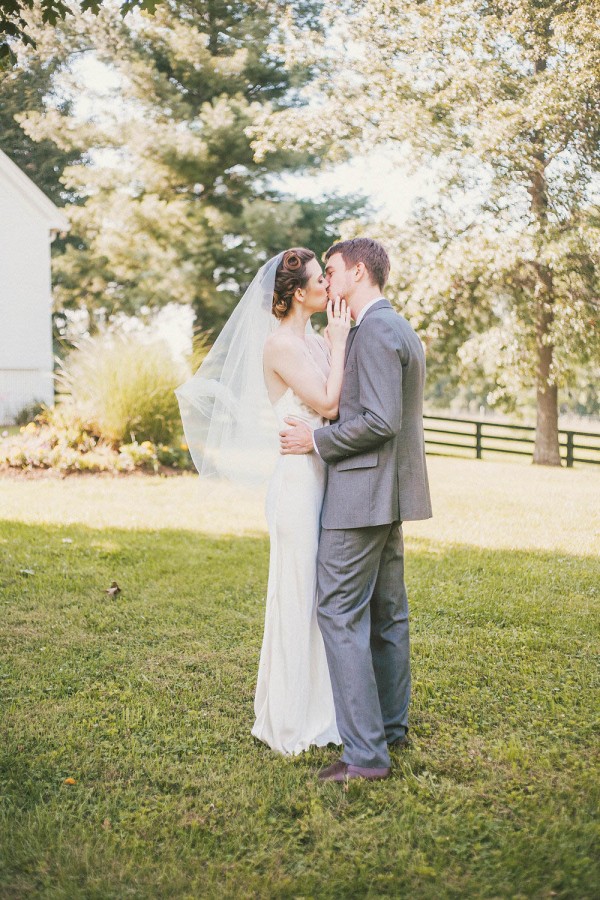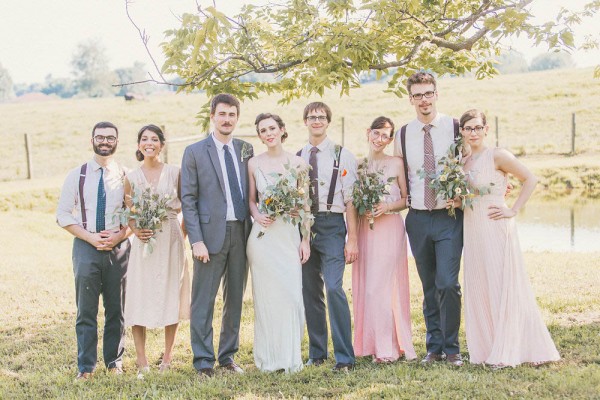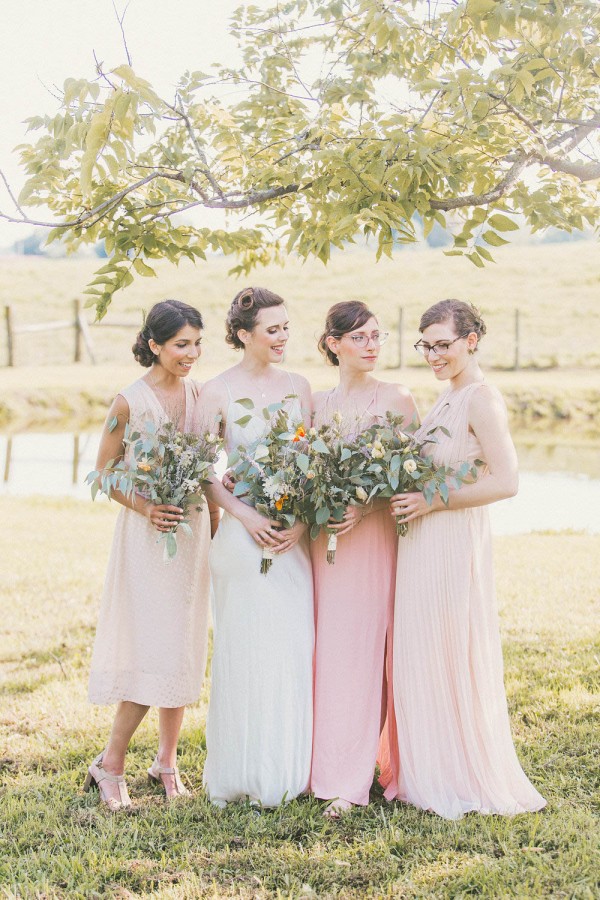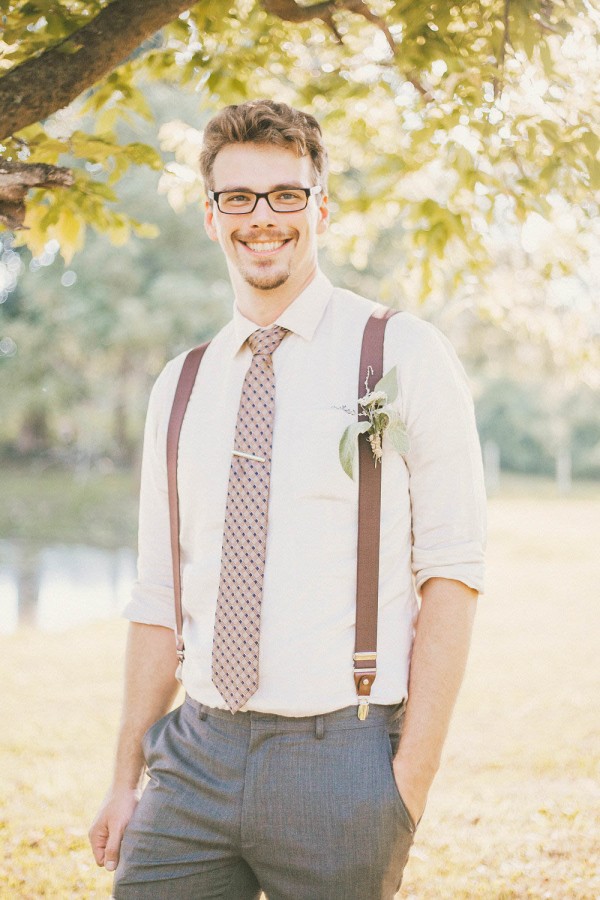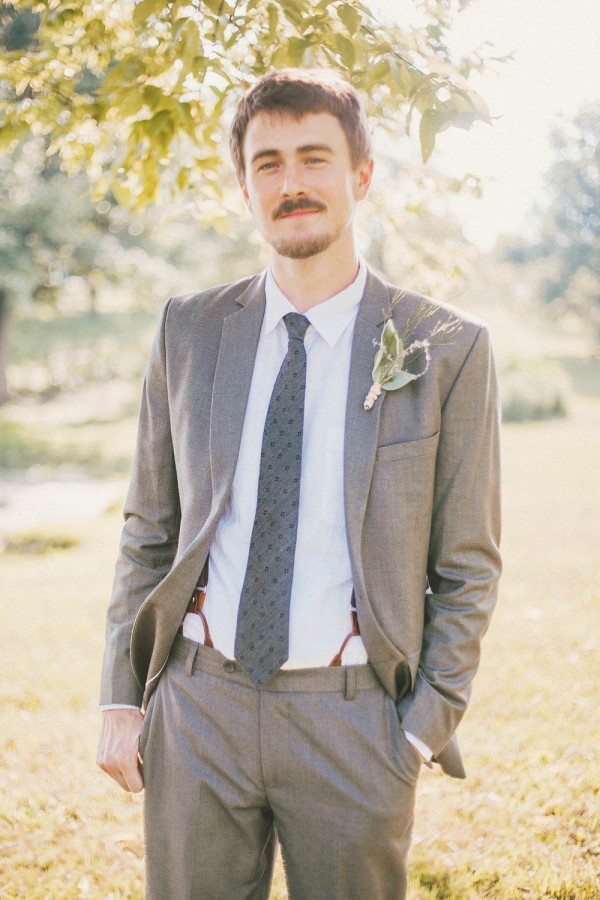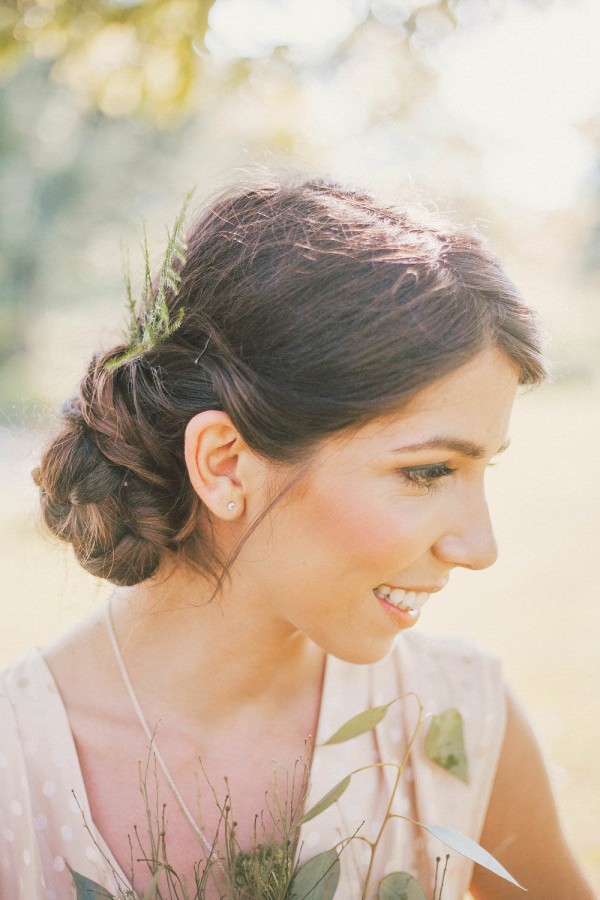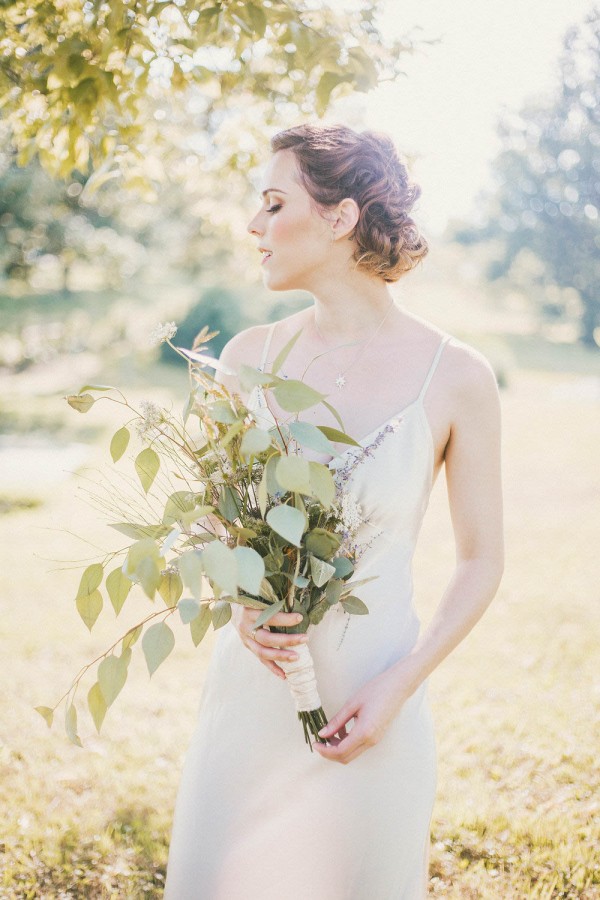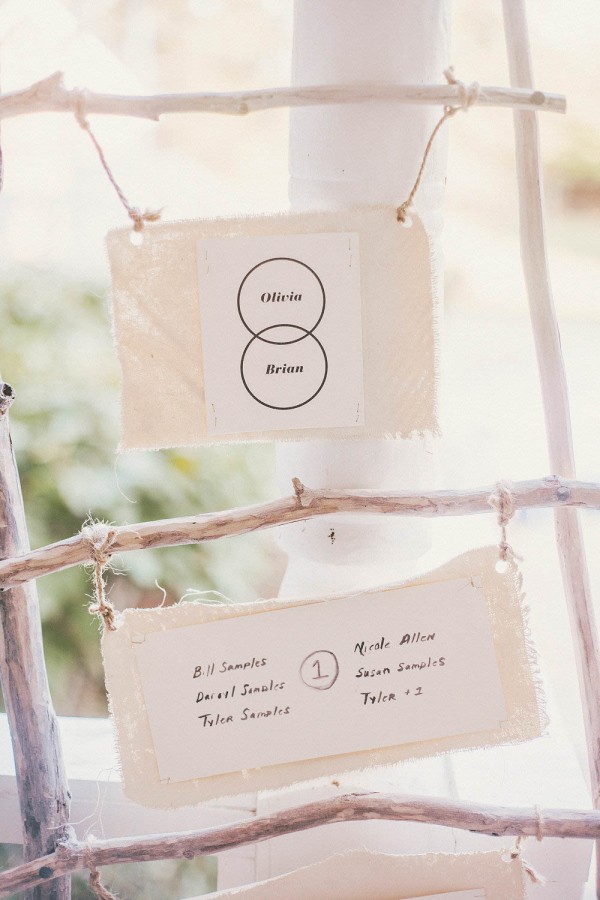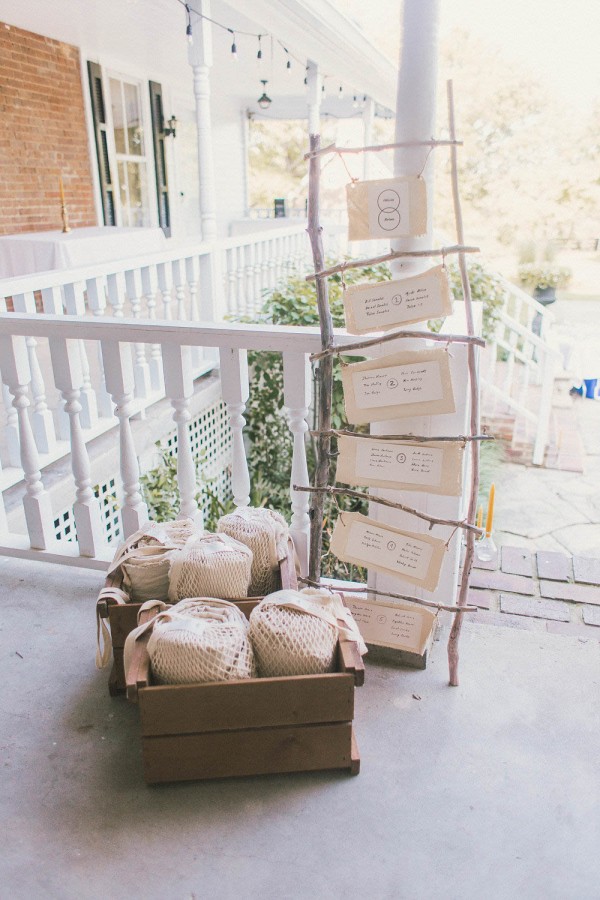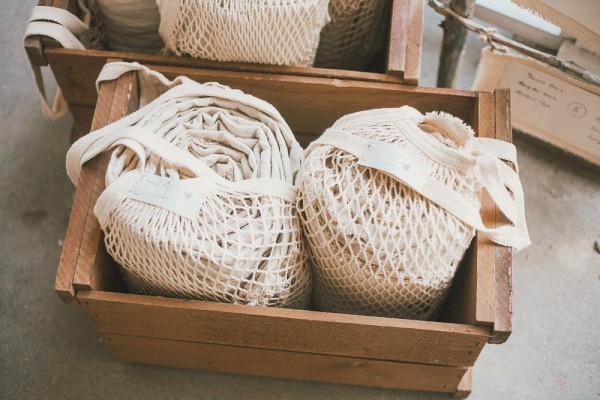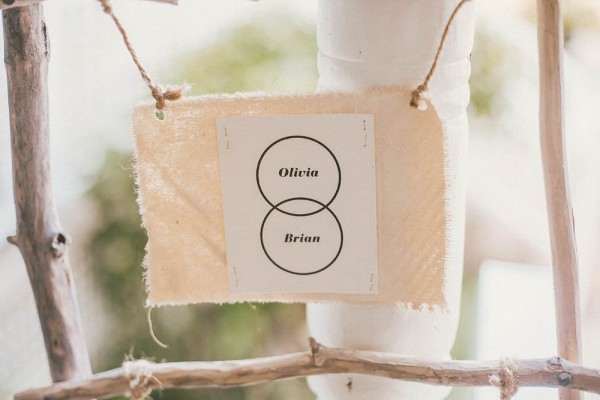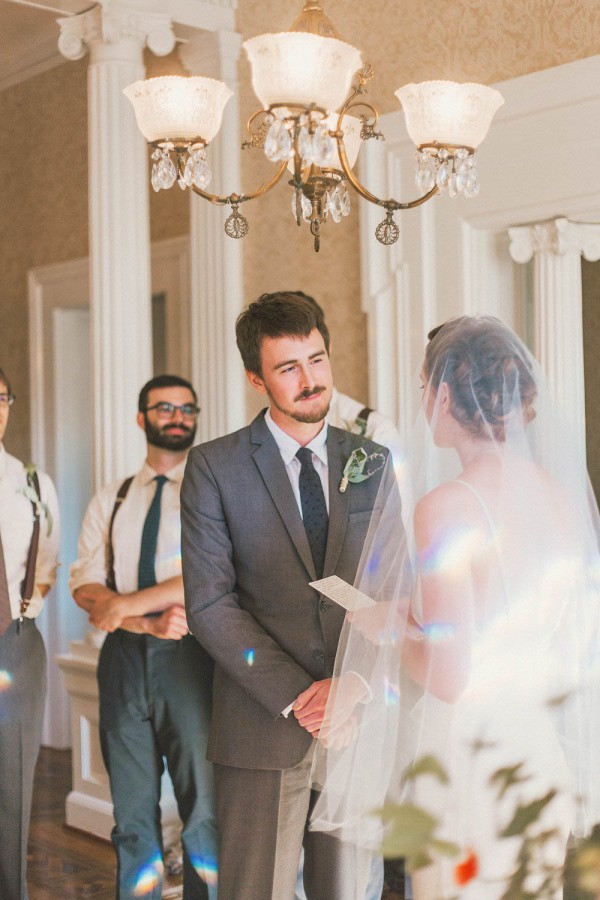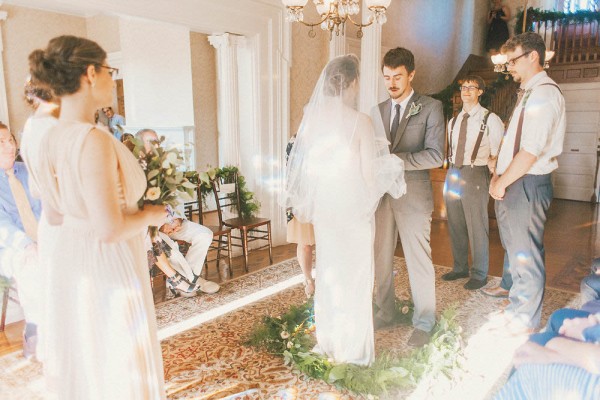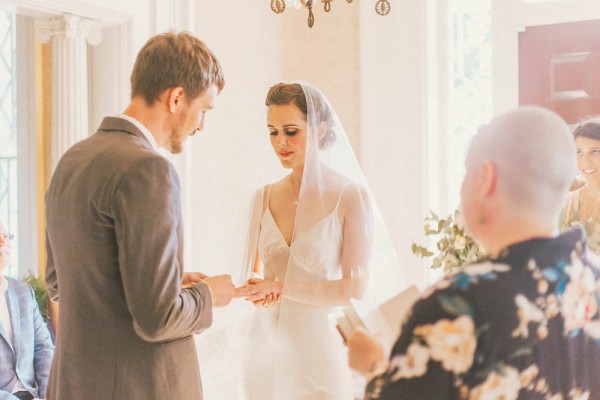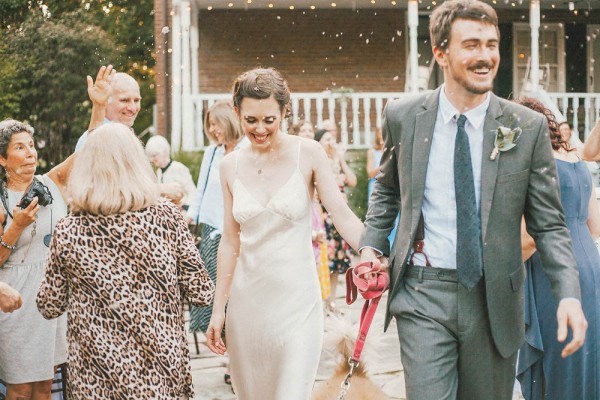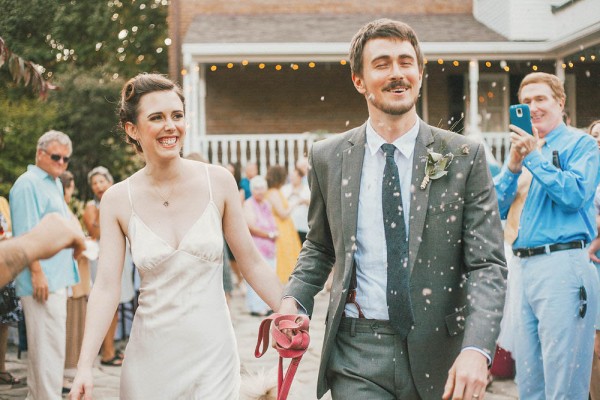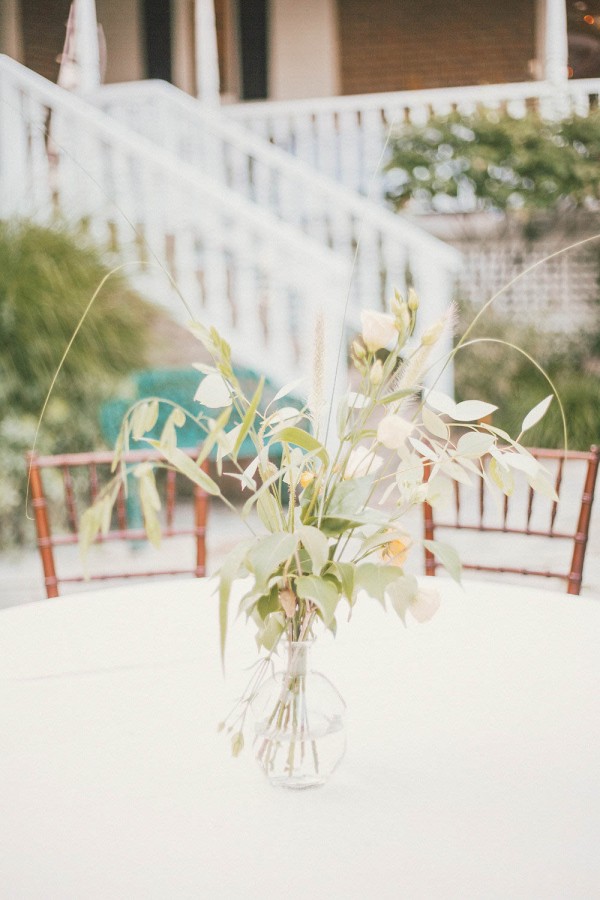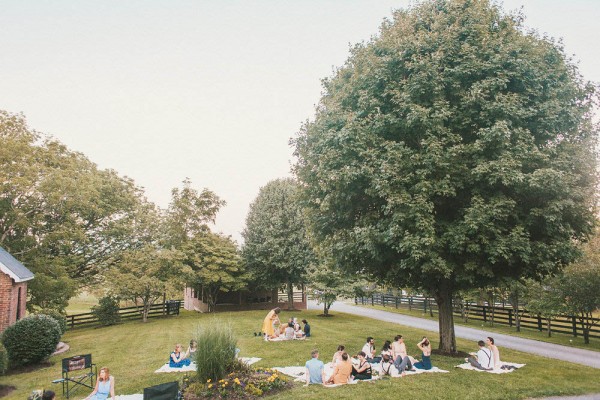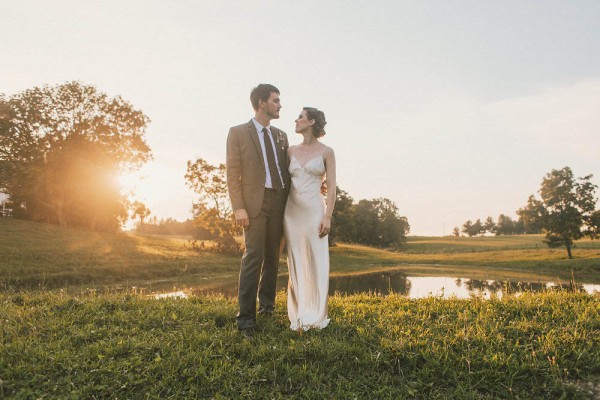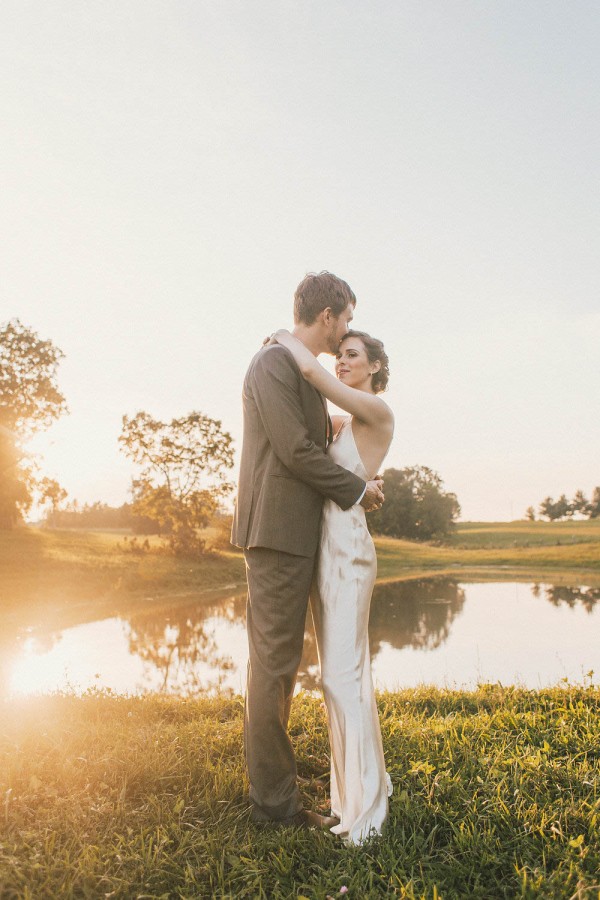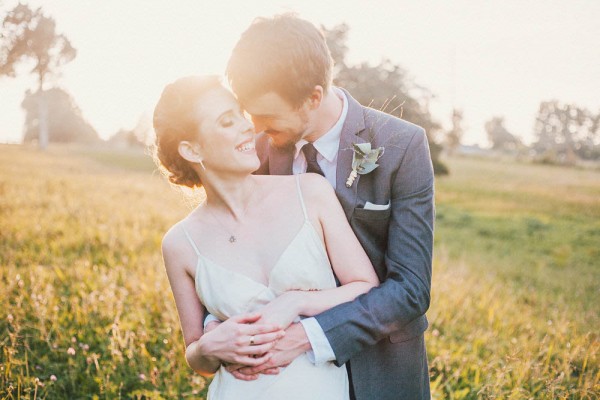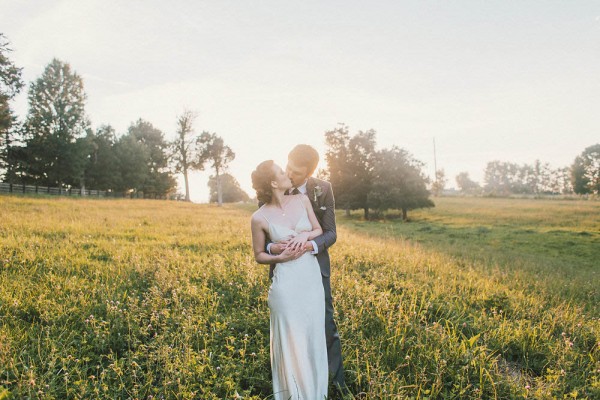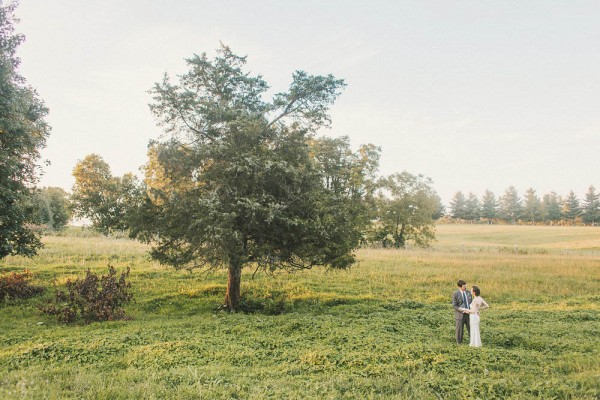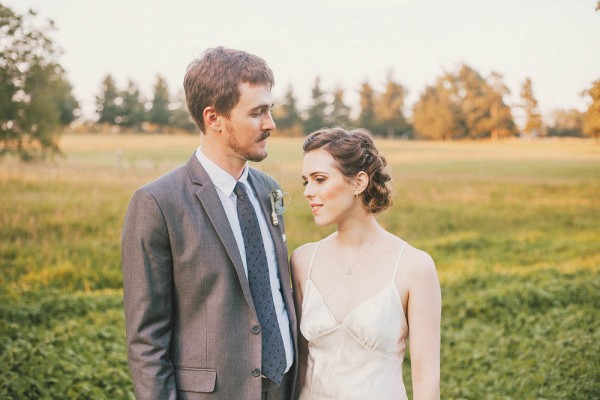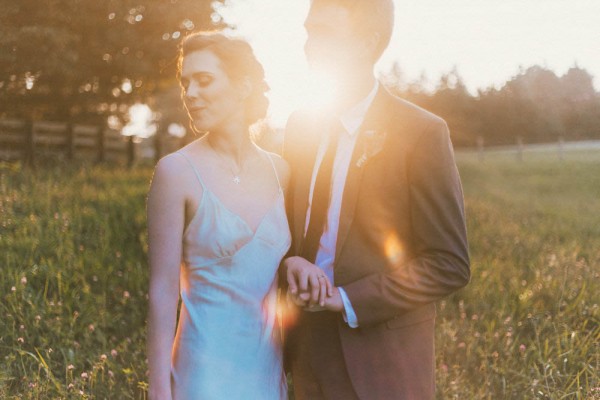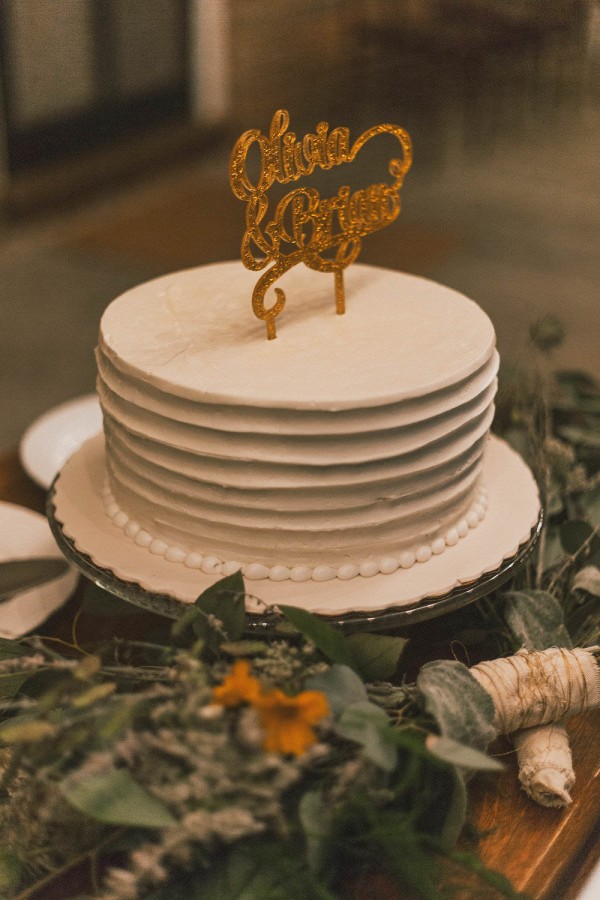 The Moments:
Olivia: While I was having my make-up done I could hear my bridesmaids and friends downstairs setting up the garland circle that Brian and I were married in. I had such a touching moment thinking about how so many important people in my life were meeting each other, connecting, and working so hard to create something beautiful to celebrate the love between Brian and I.
Brian: Following the ceremony and photos, Olivia and I returned to the reception about 45 minutes into dinner and were able to see for the first time how well everything was going. All our friends and family as well from different groups and different parts of the country were getting along so well and so clearly enjoying themselves. I could tell Olivia saw that too, and from that point on everything was nothing but fun and about as stress-free as a wedding can get.
The Couple Recommends:
I spent most of the planning time looking for the right people to provide services for our wedding and was so lucky to find such a talented group! Each person added something special to the day with their way of doing things. Patrick Kelley, our caterer, seemed to have a great time cooking and serving up some delicious food and even provided some of his personal collection of serving dishes. Nikki, who created my up-do at Fleet St, confessed she had been studying up on techniques for the look I was trying to achieve. Cassie Lopez, our photographer, went way above and beyond! She created engagement photos of us a few months before during a walk in the woods adventure which were absolutely stunning and allowed us a chance to get to know her before the wedding day. Cassie is not a typical wedding photographer- she didn't ask us to pose or have a list of shots to get which made working with her very natural and easy. Brittney Adams, the owner of our venue, Warrenwood Manor, was up for anything- helping us to make our ideas come to fruition. She got me through the logistics of the ceremony and setup the day before the wedding- at that point I was so exhausted by all of the details. She worked tirelessly during our wedding day to help us achieve our vision.
The Wedding Team:
Photography – Cassie Lopez Photography
Venue – Warrenwood Manor
Catering – Patrick Kelly of Annabellissima Catering
Cake – Martine's Pastries
Makeup Artist – Image Insight
Hair Styling – Fleet Street Hair
Wedding Dress – Angela Friedman
Bridesmaids' Apparel – ASOS, Modcloth
Groom's Apparel – Uniqlo
Groomsmen's Apparel – Uniqlo (shirts were hand-dyed with coffee by the groom)
Rings – Olivia Samples
Thank you to Cassie Lopez Photography for sharing Brian and Olivia's gorgeous natural wedding at Warrenwood Manor in Kentucky! Love these details? Head over to this thoughtful alternative New Hampshire wedding!