Our bride Meghan is a cofounder of Intertwined Events, one of the most highly sought after wedding planning companies in Orange County. Needless to say, we were curious how she would plan her own wedding after planning so many for others. Let me tell you, we weren't disappointed in the least bit! Meghan and Aaron's wedding has all the glam of Hollywood and they even chose the talented APictureLife Photography to capture all the glitter and gold.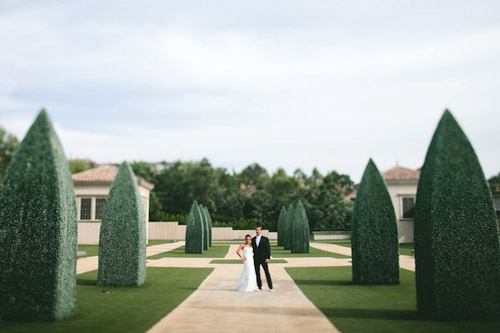 The Couple: Meghan and Aaron
The Wedding: 10.05.12 –The Resort at Pelican Hill, Newport Coast, California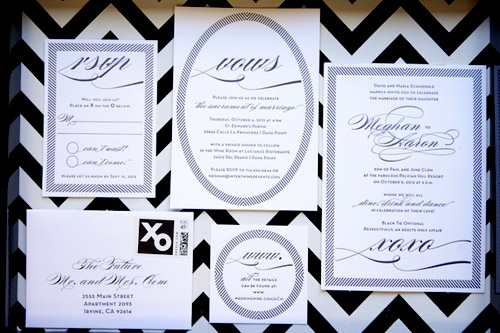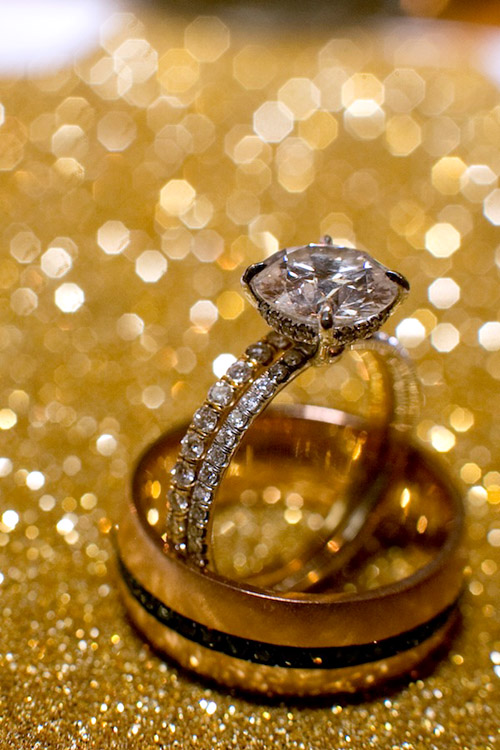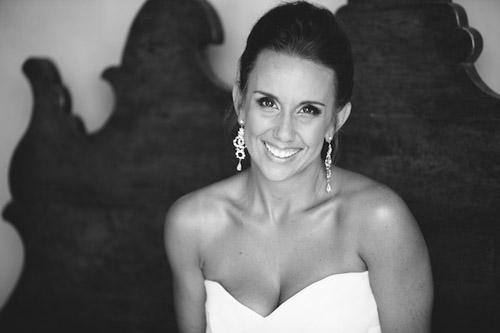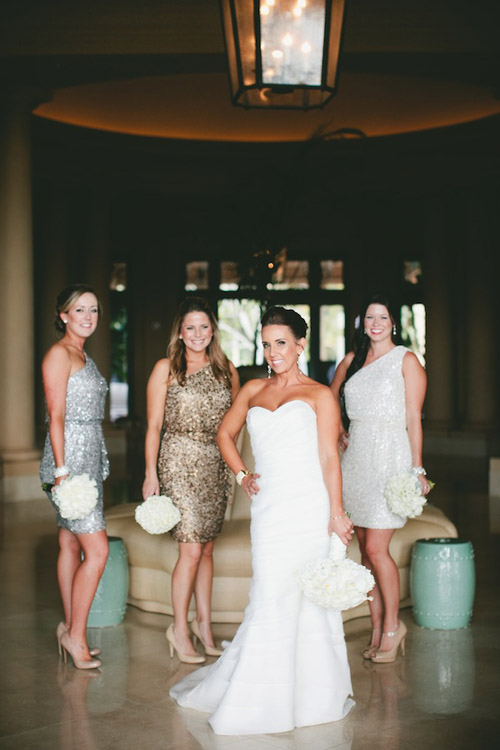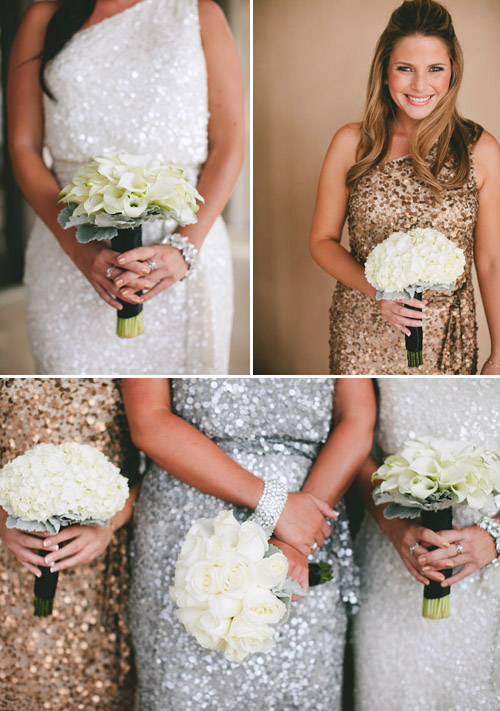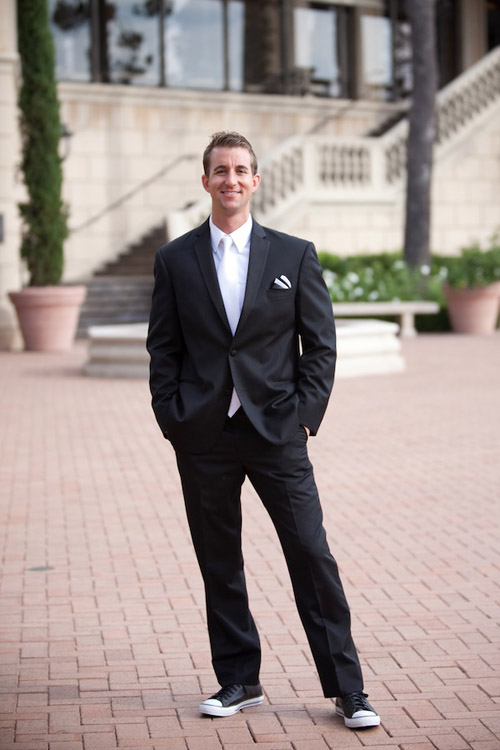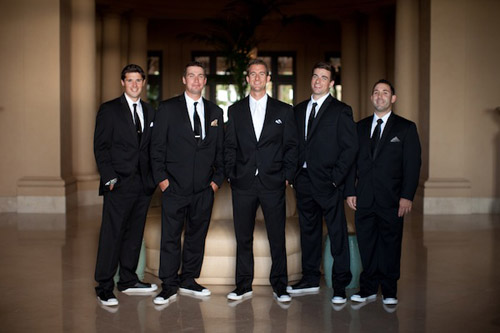 What three adjectives best describe your wedding? Modern, shiny, and glam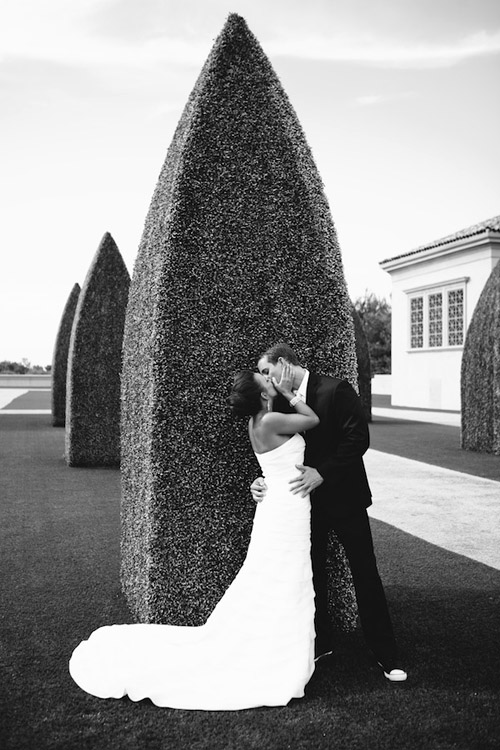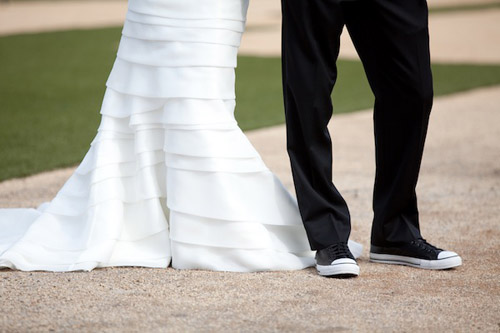 What inspired your personal wedding style, and how did you incorporate your style and personalities into your big day? Shiny and new with a nod to the classic. There is nothing more dramatic than black and white but to give it a modern, glam twist we added in gold, strong prints and sequin bridesmaid dresses. We wanted the style to be something bold but something we would love for years to come. As well, I sign every email, every letter, every text or tweet with XOXO and that was the inspiration for all of the paper good designs. Loved it!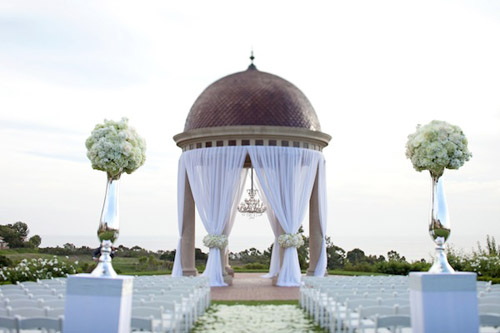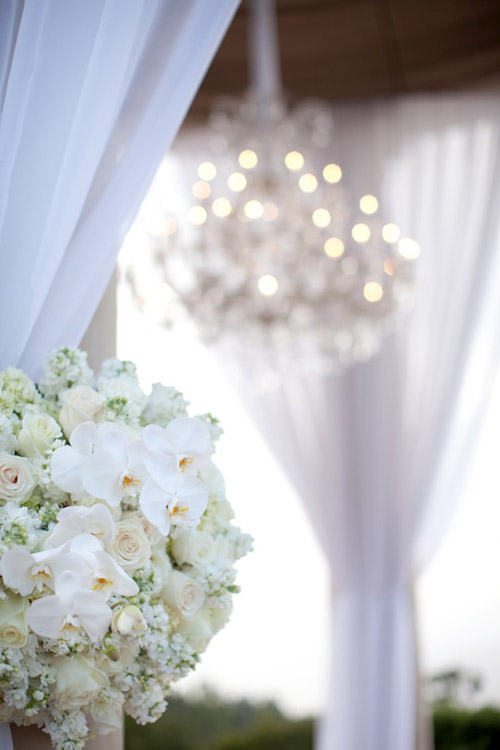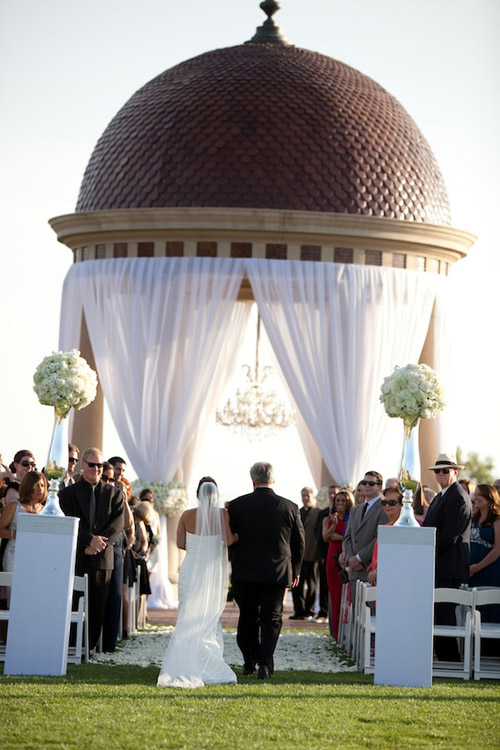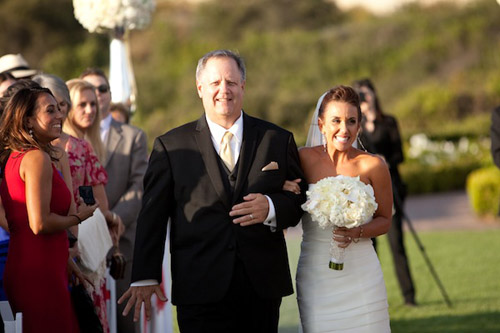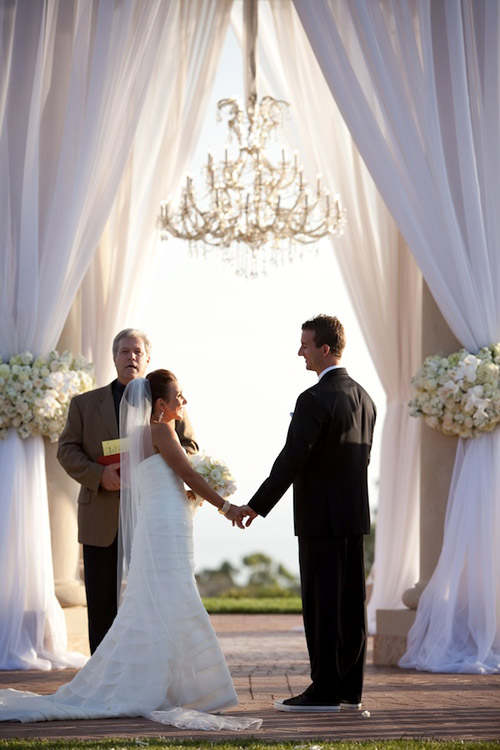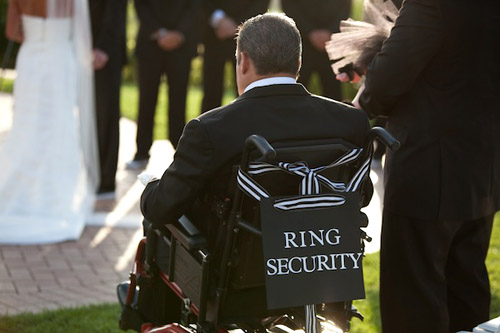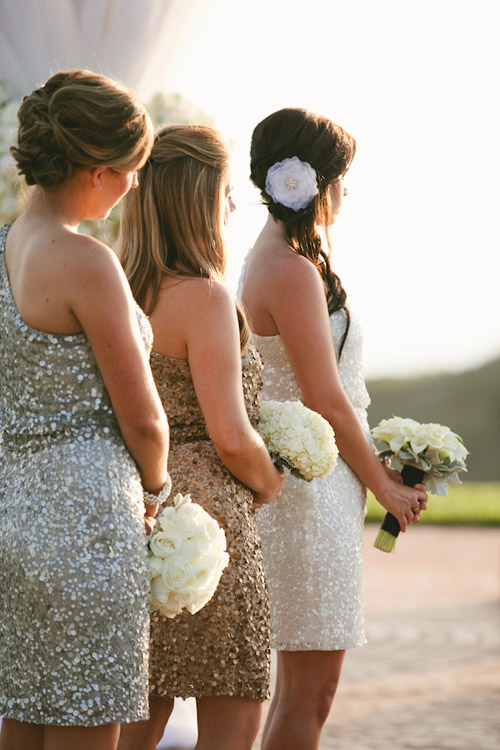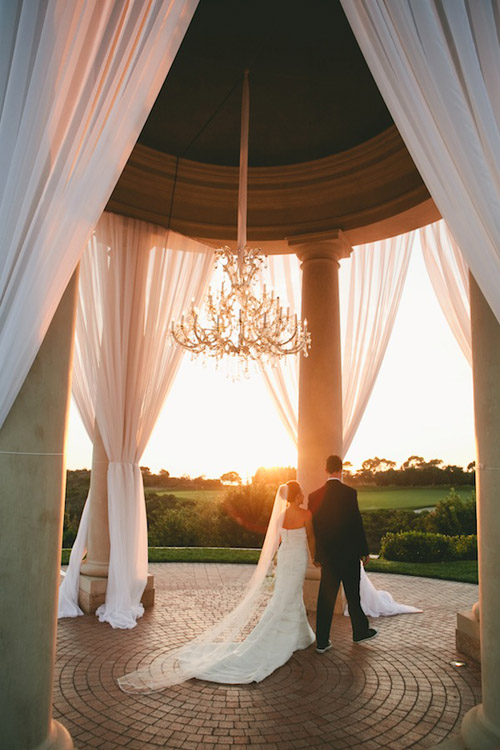 Looking back, what are the moments, decisions or memories that you love the most about your wedding? I loved our ceremony. Both of them! Our first ceremony was a private church ceremony the day before the wedding. We invited all the campers and volunteers from the camp that Katie and I have volunteered at for 15 years and directed for 6 – www.ReCreationCampOC.com (camps for adults and children with developmental disabilities). To have our Camp Family as part of our wedding was so special and so important. Hearing everyone singing and praying in church with us will forever be one of the best memories of my life.
For the ceremony at Pelican Hill, we asked our best friends who have been married for about 5 years to talk about the commitment of marriage. Then we asked our family's best friends who have been married for 35 years to also speak of what love and marriage are about. It was amazing to really focus together on the commitment we were making to one another with the support of our family and friends around us.
We loved all the small details that made up the rest of the day from the heart guest book that Aaron built, to my Nonna's cannolis served as a dessert in her memory, to each guest receiving a small handwritten note at their seat telling them how much they mean to us! And the event planner in me absolutely LOVED the decor – the large gold bar, the black and white dance floor, the striped linens, the gold lamps on tables, the white lounge furniture – it was better than I could have imagined!!!
But the very best part – besides marrying the best guy ever – was we laughed, ate, drank and danced the night away with our favorite people in the whole world that night and it was truly magical. We have never felt so happy and so blessed!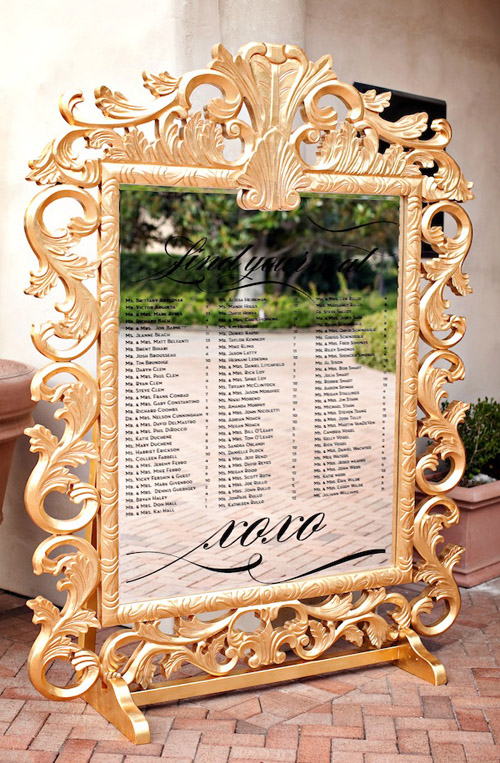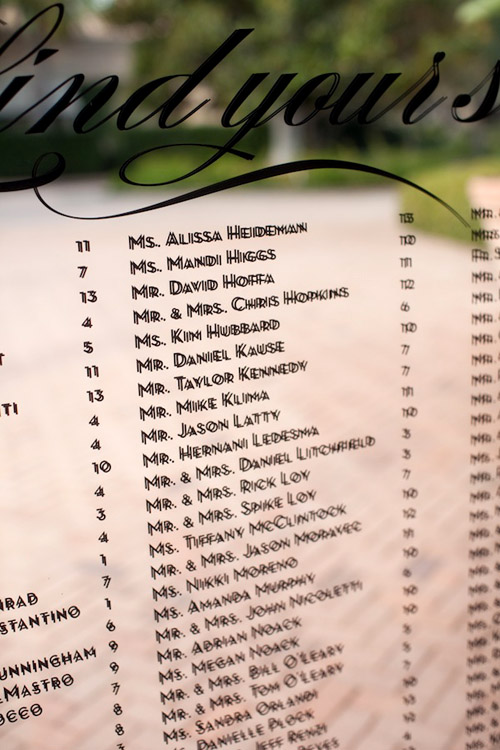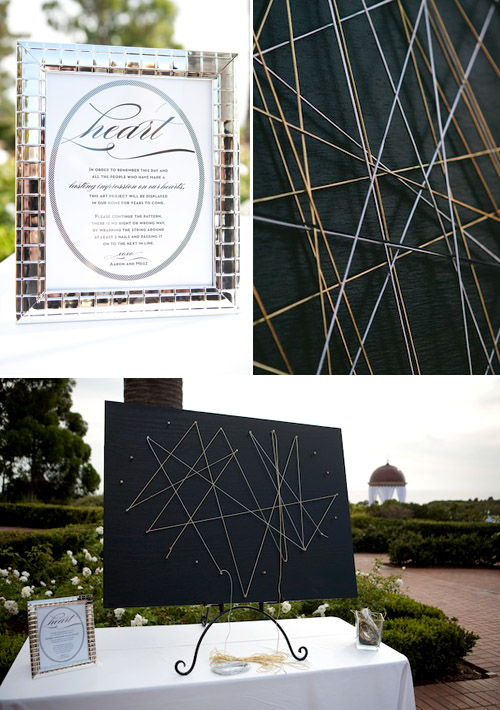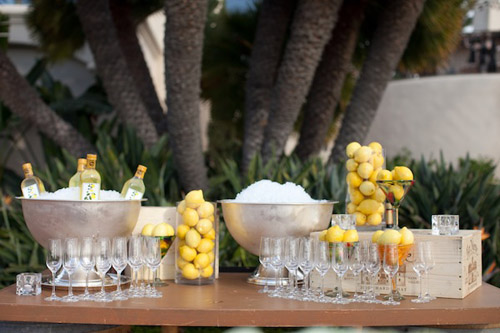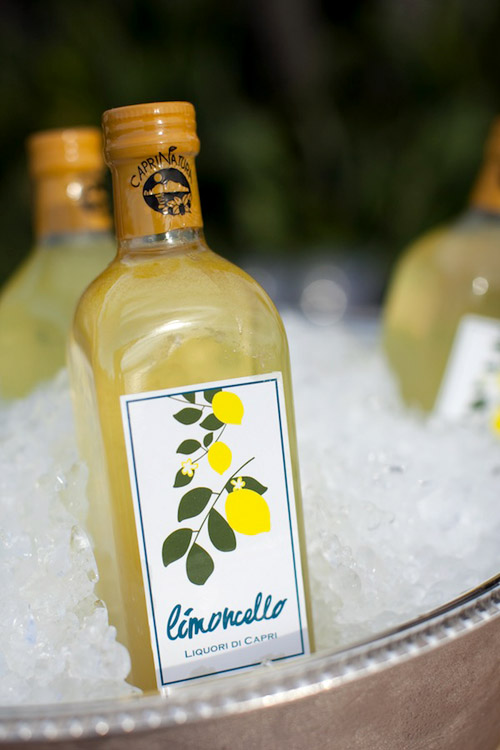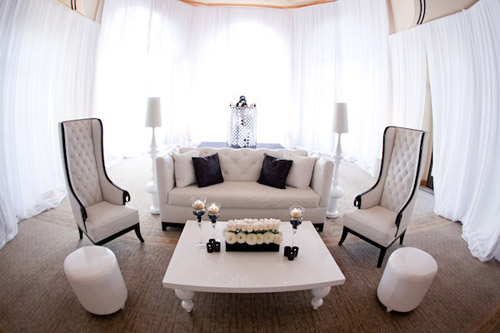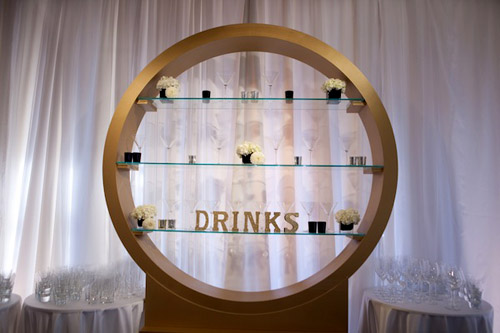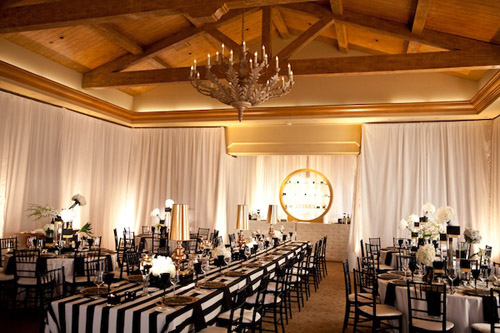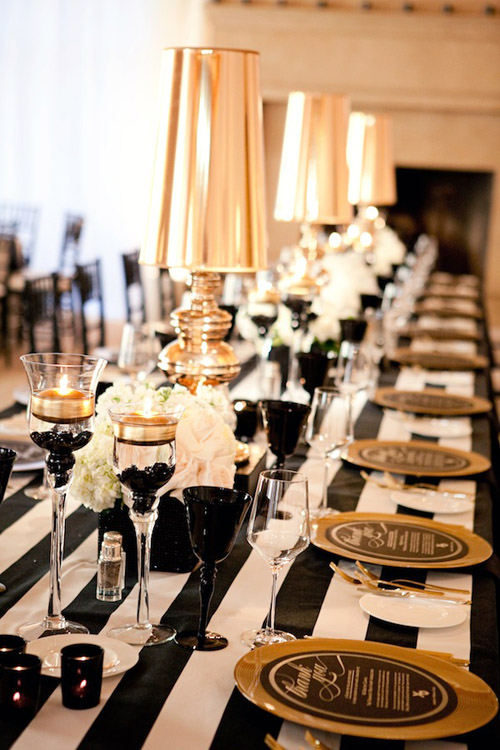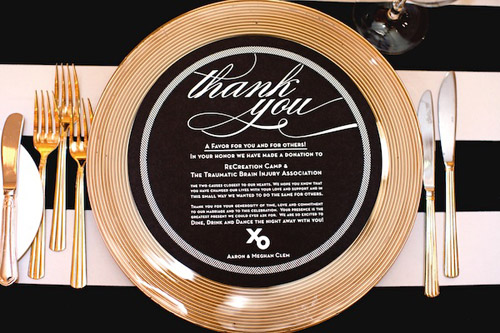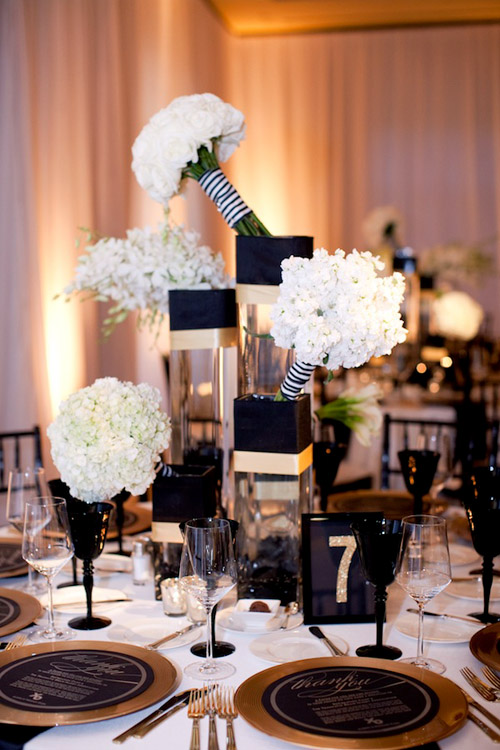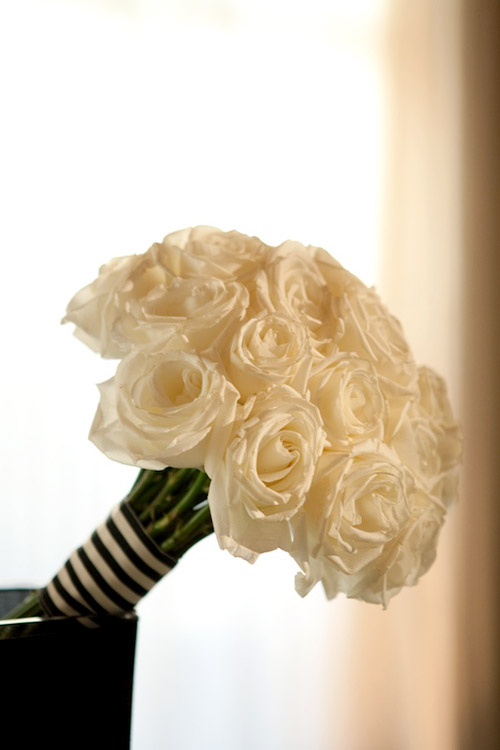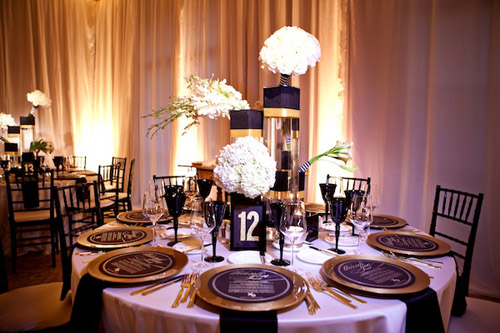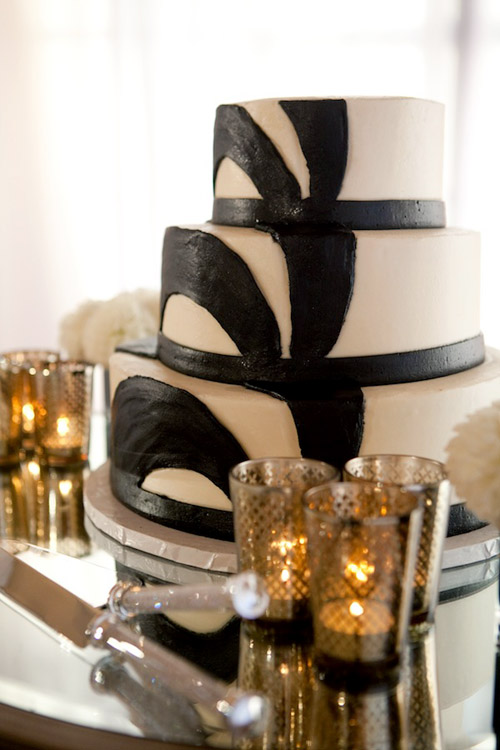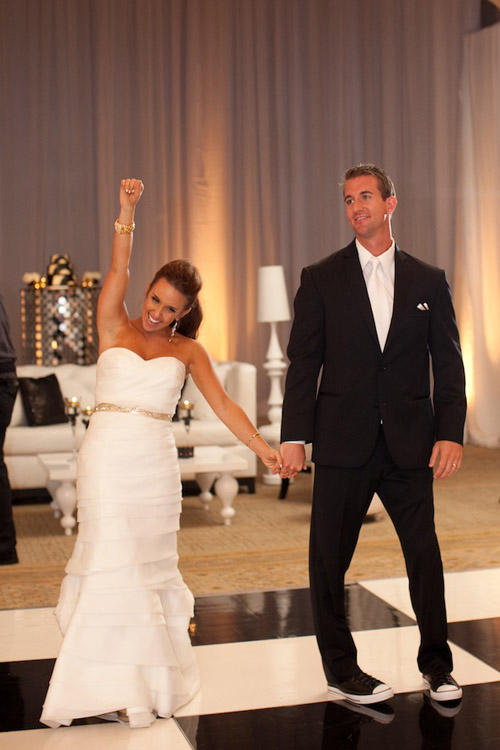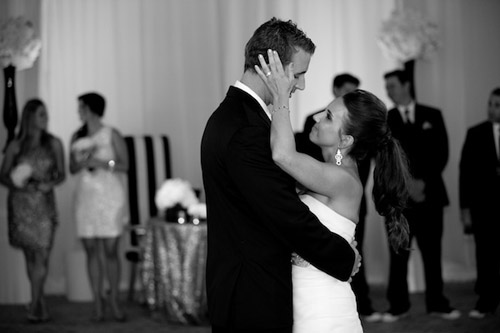 What piece of advice would you give to a bride planning her wedding today? Of course I am biased, but my first piece of advice is hire a professional! Your wedding is sooooo important to you, your fiance and your families, and it deserves an expert. Not to mention a great wedding planner will take the stress off of you, bring your dreams to life in the best way possible and will end up saving you money too!
As well, make decisions that are important and unique to you and your future husband, as a couple. Let the wedding shine as the beginning of your marriage – your love story! Don't get caught up in fads or pretty things on Pinterest and feel you have to include them all if they don't make sense. Keep the wedding genuine and true to who you both are and the guests will rave about how the wedding is "so you two! There is no better compliment.
See more of Meghan and Aaron's wedding in this fabulous video by Elysium Productions!
The Wedding Team:
Photographer: APictureLife Photography
Event Planner: Intertwined Events
Ceremony & Reception Venue: The Resort at Pelican Hill
Videographer/Film Maker: Elysium Productions
Officiant: Fr. Steve Sallot
Invitation Designer: Pitbulls and Posies
Catering: The Resort at Pelican Hill
Florist: Jenny B Floral Design
Cake: Susie Cakes
Wedding Dress: Rosa Clara from The White Dress
Bridal Accessories: Nordstrom; Family Heirlooms
Bridesmaids Apparel & Accessories: Aidan Mattox from Nordstrom
Groom & Groomsmen Apparel & Accessories: Tuxes- Vera Wang, Custom Converse Shoes
Hair & Make-up: Kacee Geoffroy
DJ & Photobooth: Honored Occasions
Live Music: Tim Espinoza Entertainment
Linens: La Tavola
Rentals: Luxe Event Rentals, Classic Party Rentals
Lighting: Infinity Lighting
Rings: Lugano Diamonds
Thank you Meghan and Aaron for sharing your gorgeous day with us!
Looking for more gold and cream weddings? Check out our Wedding Photo Gallery for more!