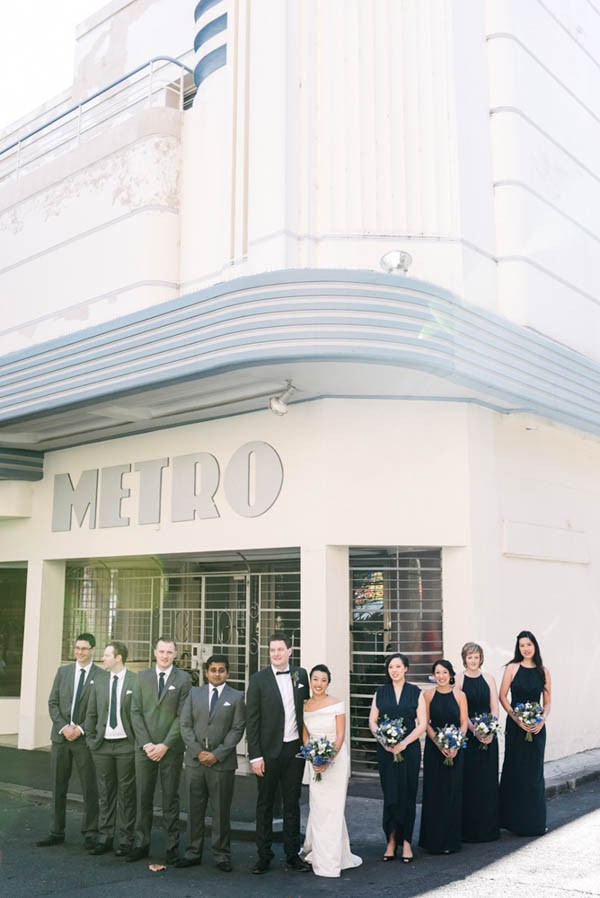 Clara and Taz's Australian wedding at Porteno & Gardel's Bar was influenced by the old-school glamour of Audrey Hepburn and the like. Clara is an architect by trade, and she beautifully integrated elements inspired by their venue into the design of their wedding, including a unique and elegant invitation suite! Damien Milan Photography did a brilliant job capturing the festivities from every angle, subtly mimicking the clean lines and sophisticated styling of the day in each image.
The Couple:
Clara and Taz
The Wedding:
Porteno & Gardel's Bar, Surry Hills, New South Wales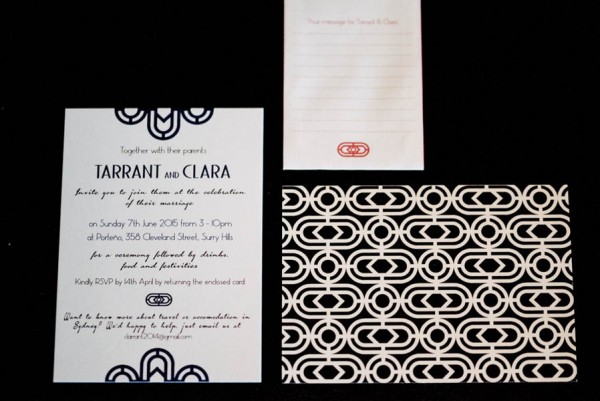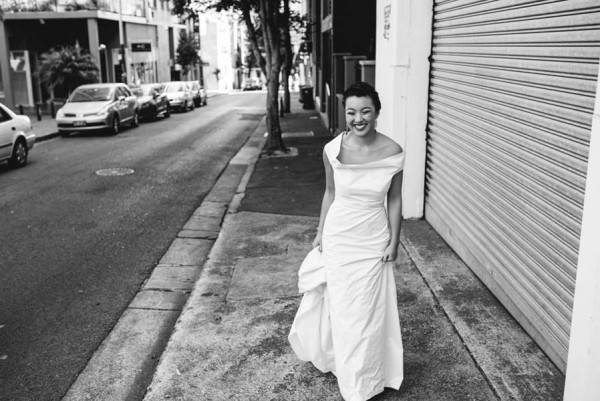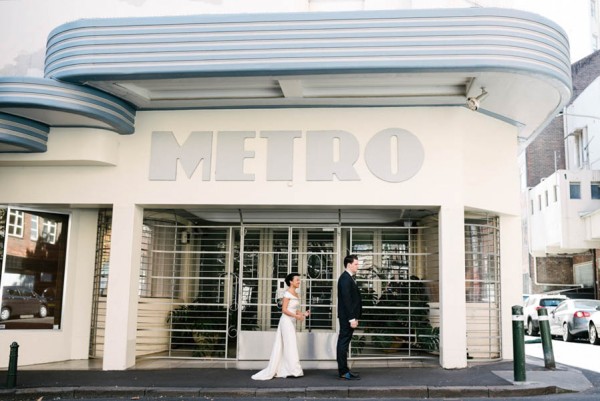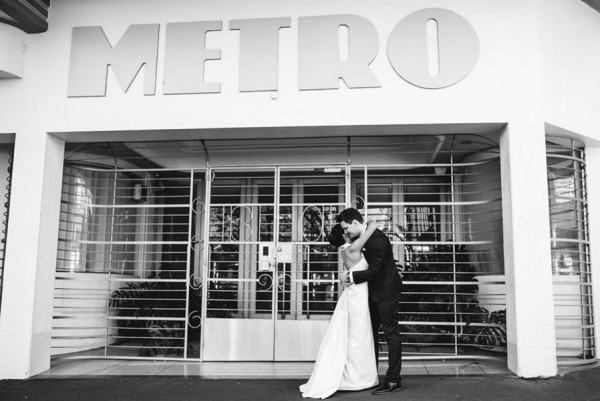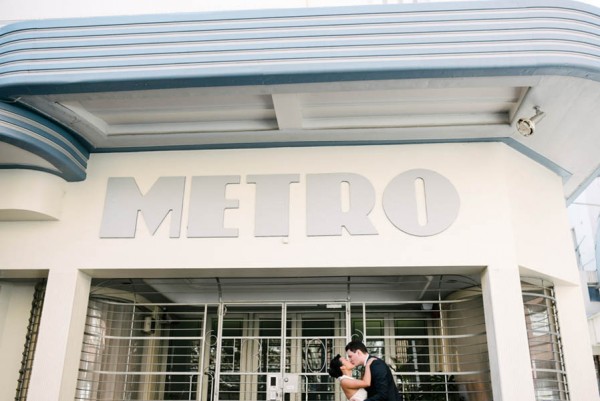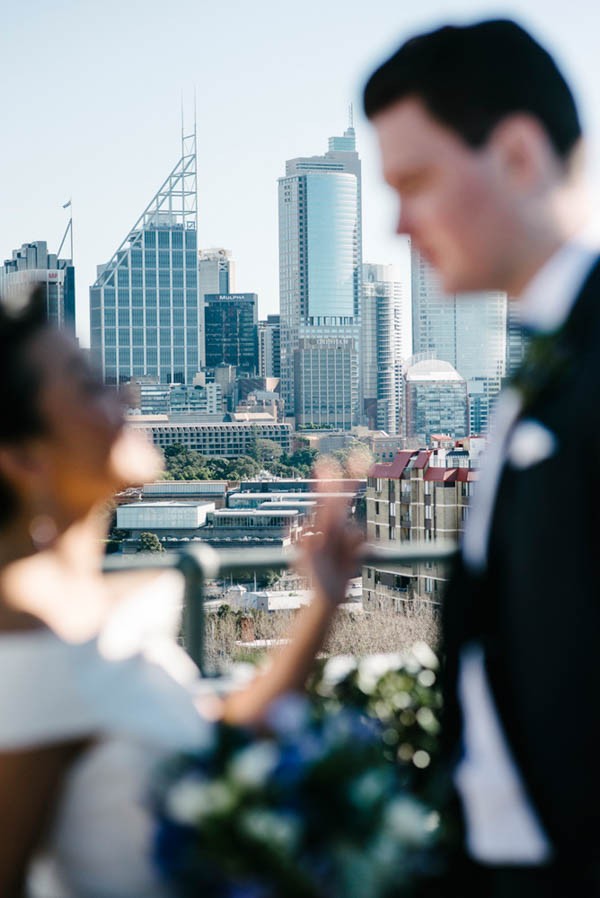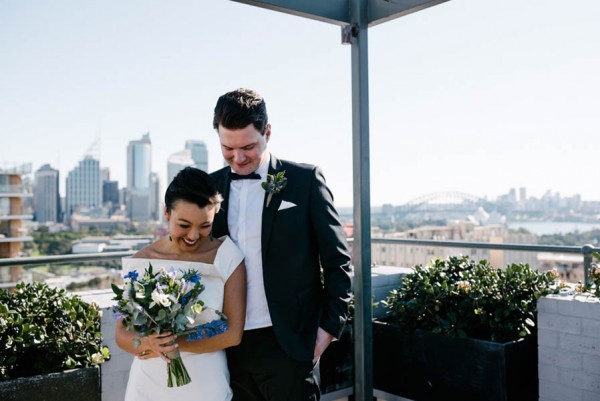 Our theme was timeless, minimal elegance with a hint of old-school glamour. Being a designer and architect, I had a gold mine of concept images, mood boards and inspirations to draw from. Mostly, our inspirations came from art deco architecture, old black and white movies, style icons like Audrey Hepburn, and from the decor of the venue itself. Porteno has these beautiful grilles across its windows and entry doors, so I designed the pattern into our wedding invitations, the guest book, the cake topper, and even my earrings to complement it.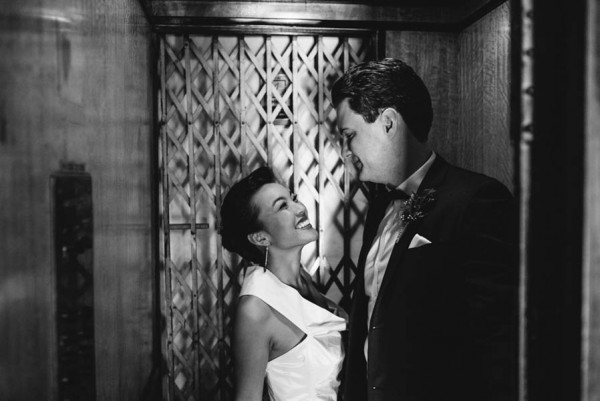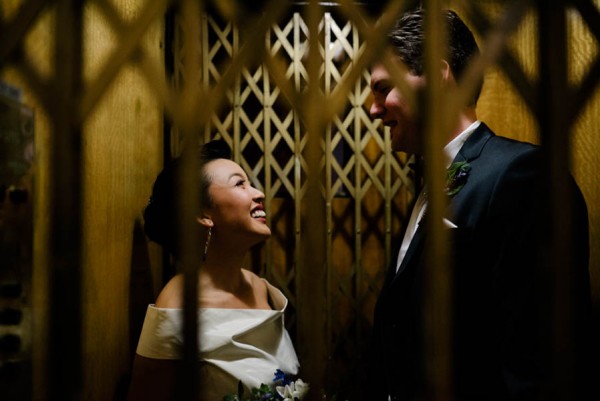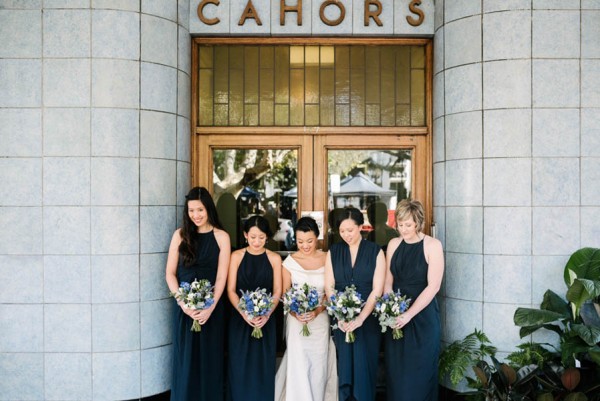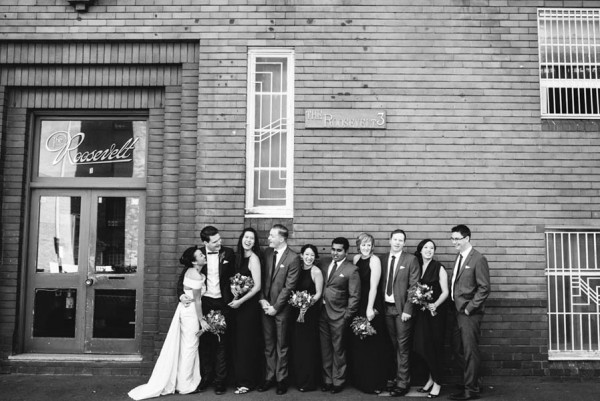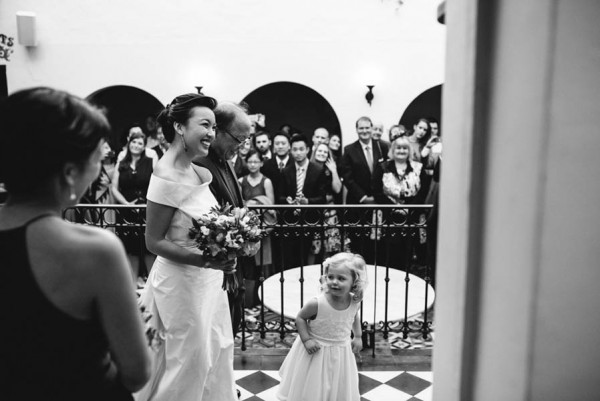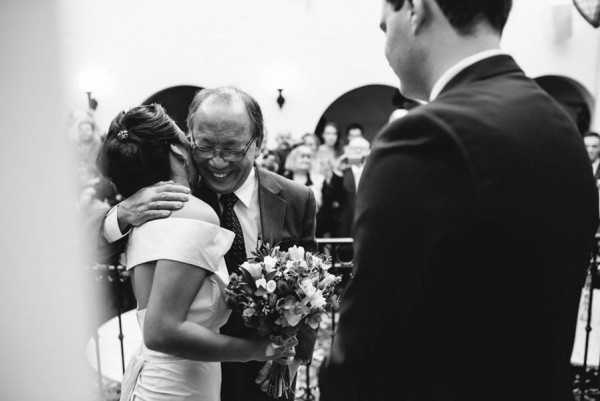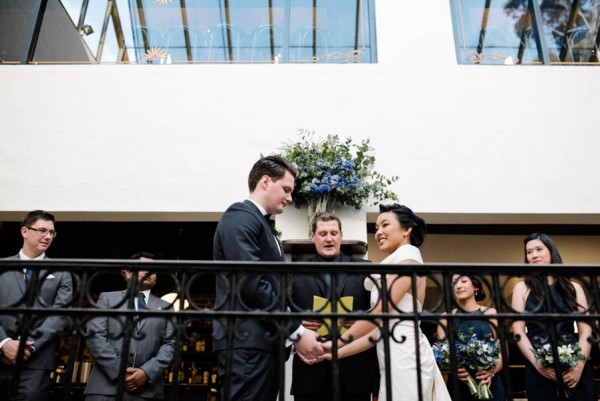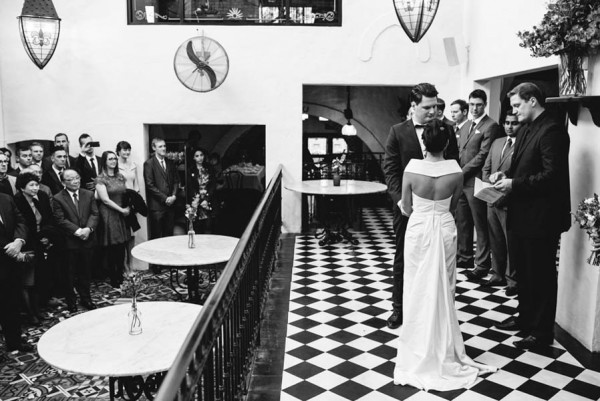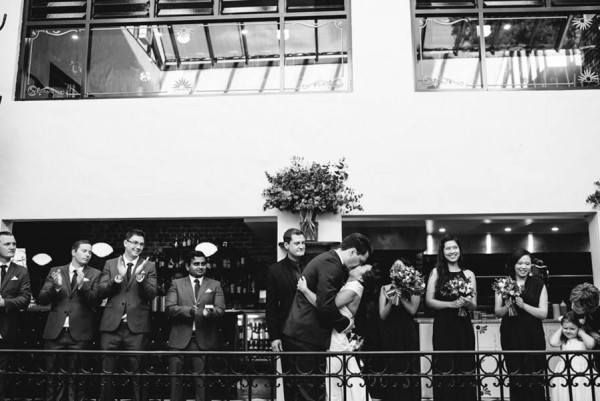 We were so lucky to have Damien Milan Photography capture the day for us – we met Damien and his partner Anastasia at a store/exhibition, and knew from the first moment we saw their work that we wanted them to photograph our wedding. They have a really unique style – it's dreamy and ethereal, and like no other wedding photographer we'd seen before. We loved how they caught so many spontaneous moments and made all the photos look really natural.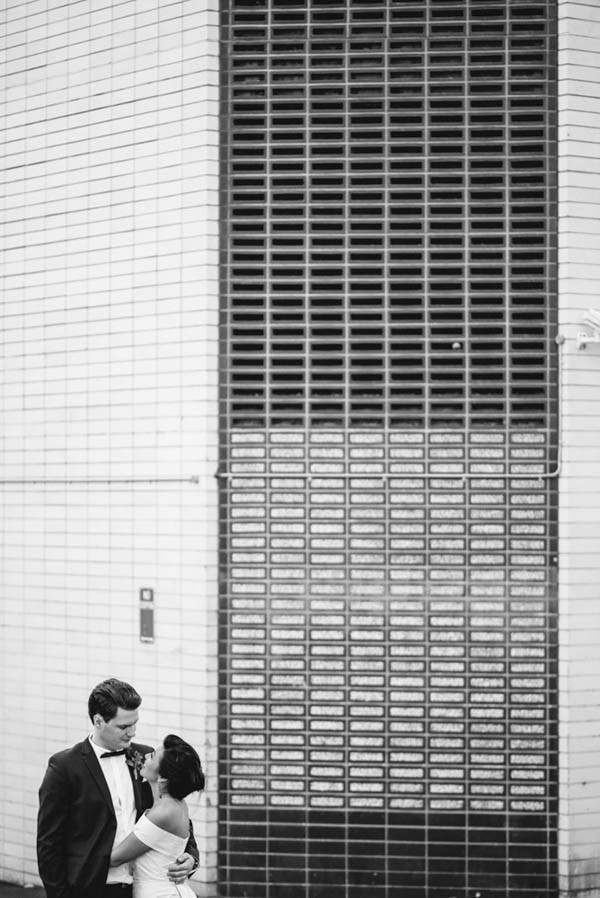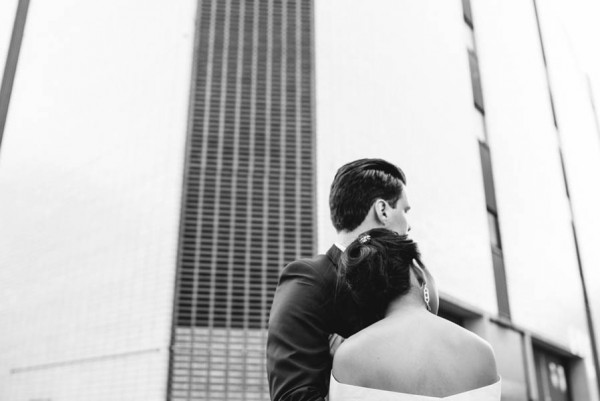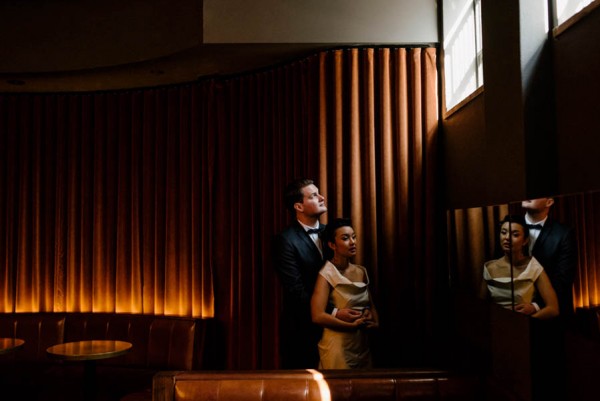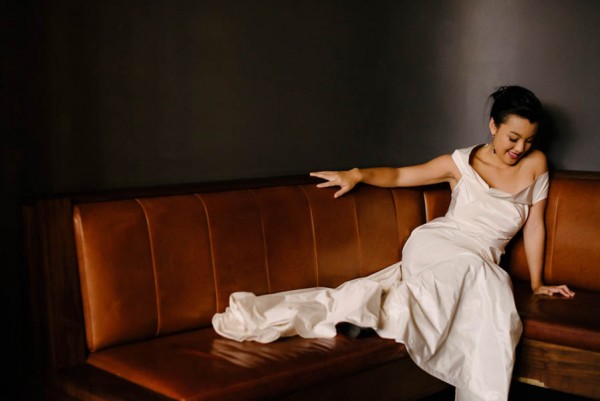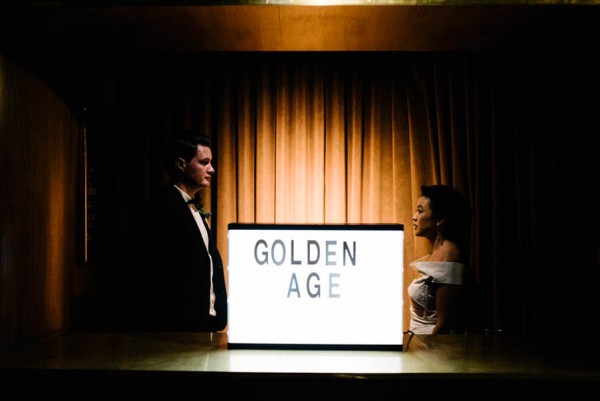 My favorite moment was when Clara and I sneaked outside with the photographers for some unplanned shots, whilst all the guests were being seated for dinner. It was nice being able to spend a few moments in the quiet dusk light, just relaxing and being with each other.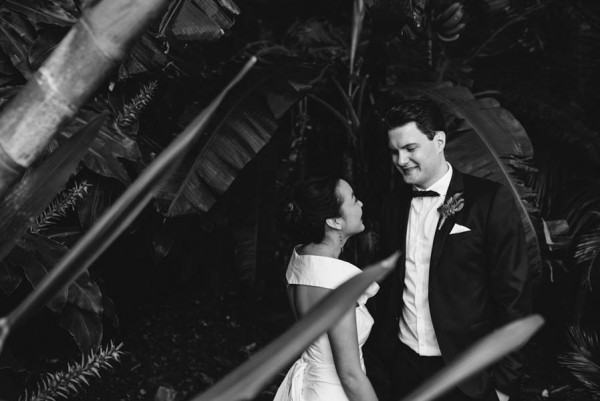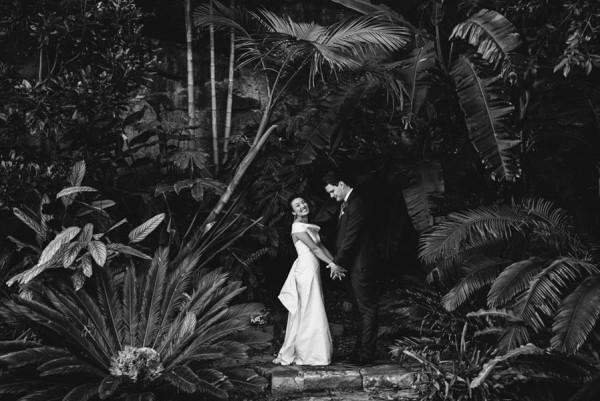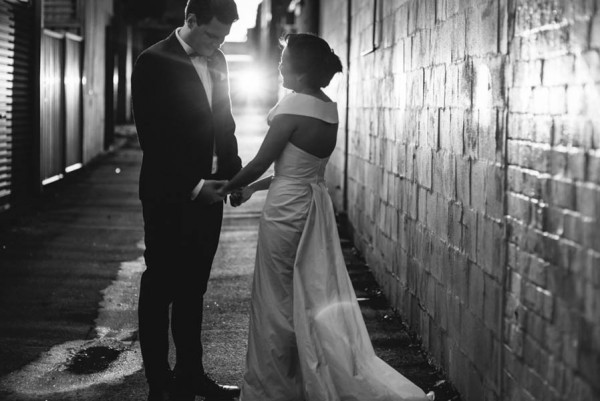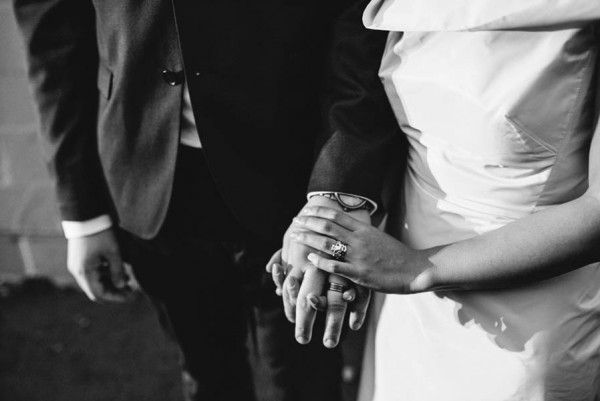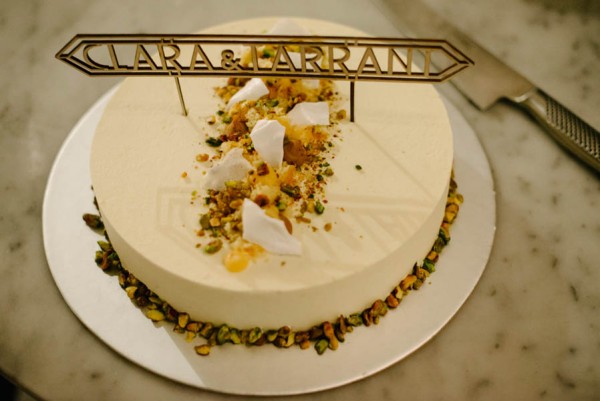 I got sick soon after the wedding and had to have surgery, but the first thing I remember seeing when I woke up was my new husband beside my hospital bed, holding up a photo Damien and Anastasia had taken of our wedding – it made me completely forget about all the pain I was in, and for the first time that day I smiled and felt well again!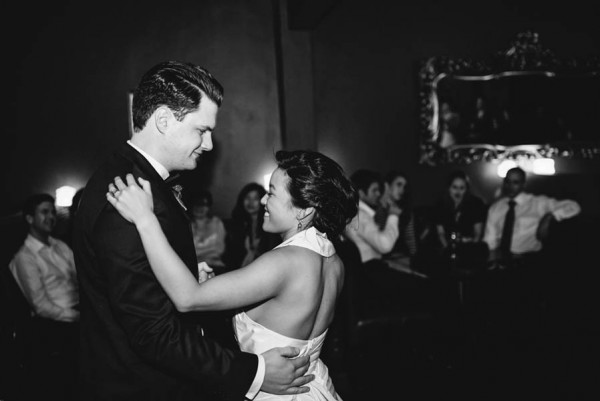 Congratulations to Clara and Taz on their glamorous Australian wedding! For more from Damien Milan Photography, check out Eirunn and Stian's traditional barn wedding in Norway.