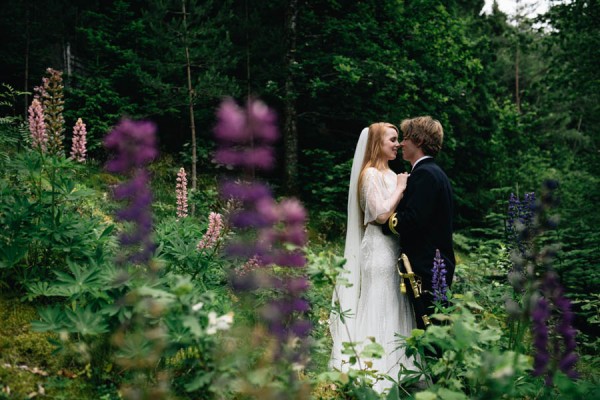 A traditional wedding doesn't have to hide your personality, and Eirunn and Stian's traditional barn wedding in Norway is an excellent example. The pair wanted to honor the formalities of celebrating their marriage, while also staying true to who they are as a couple. A beaded v-neck gown, a romantic canoe ride, and cutting the cake with a sword are just a few of the elements that made Eirunn and Stian's wedding extraordinarily them, all captured beautifully by Damien Milan Photography.
The Couple:
Eirunn and Stian
The Wedding:
Kinsarvik Church, Kinsarvik, Norway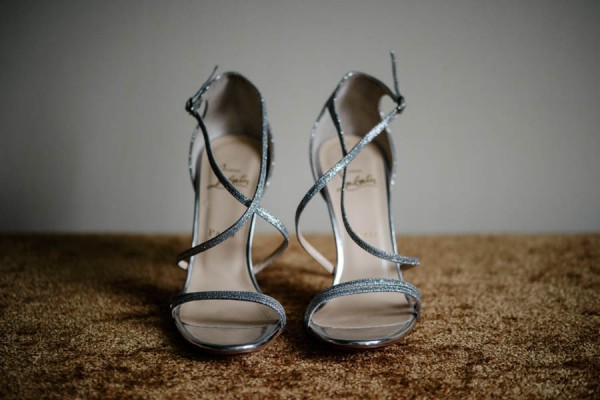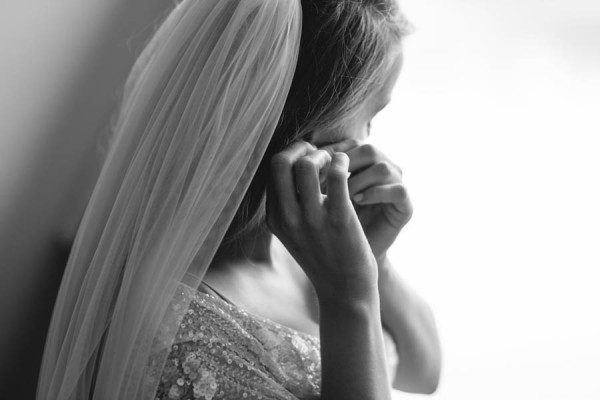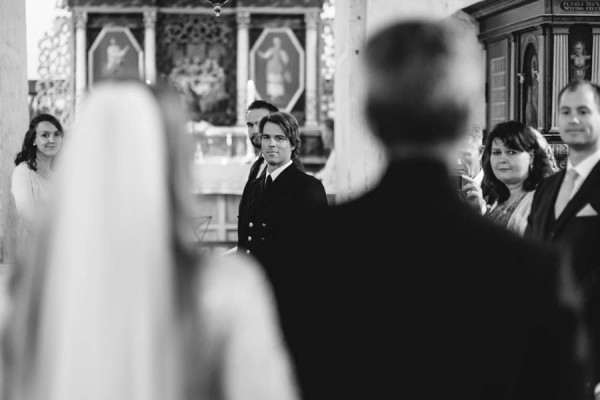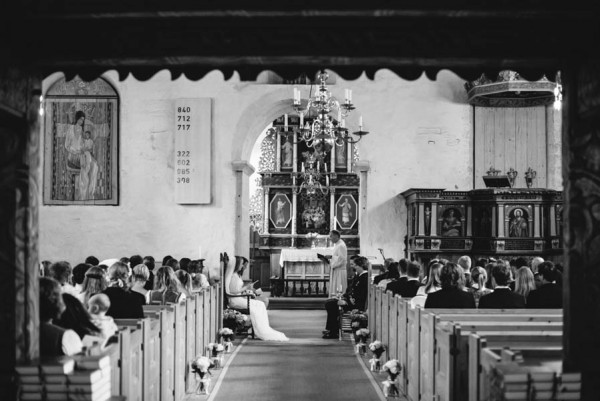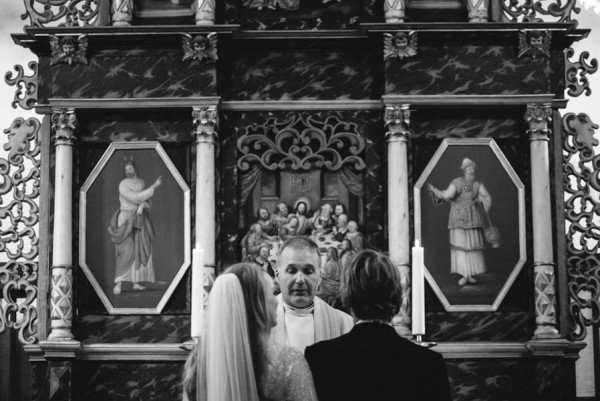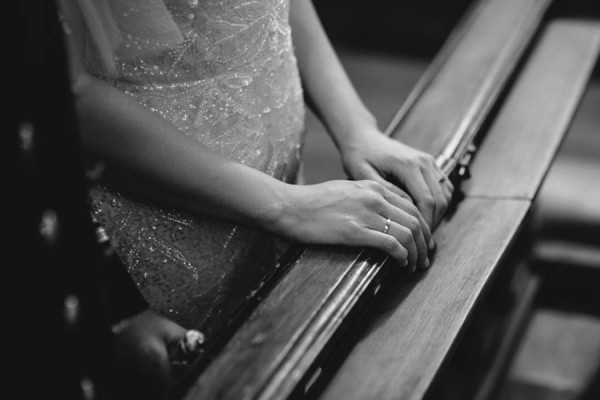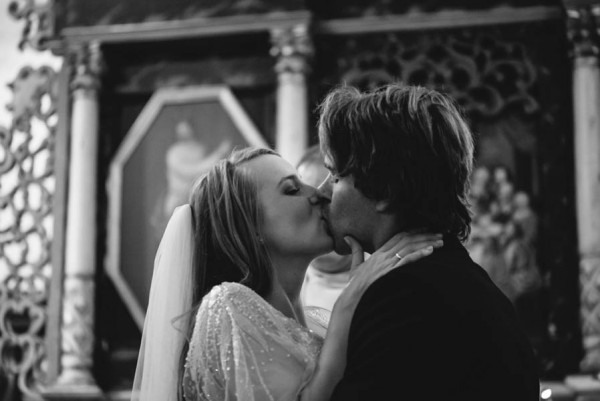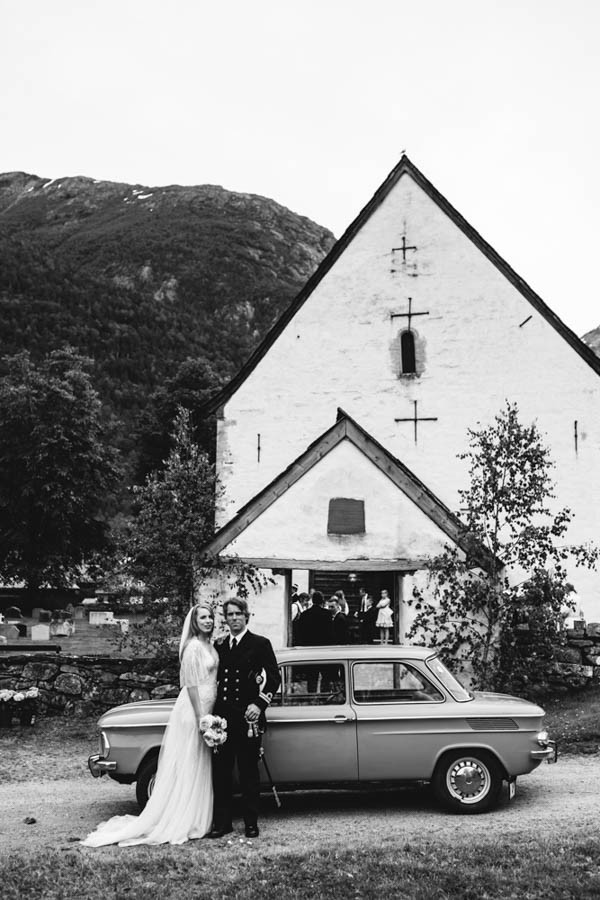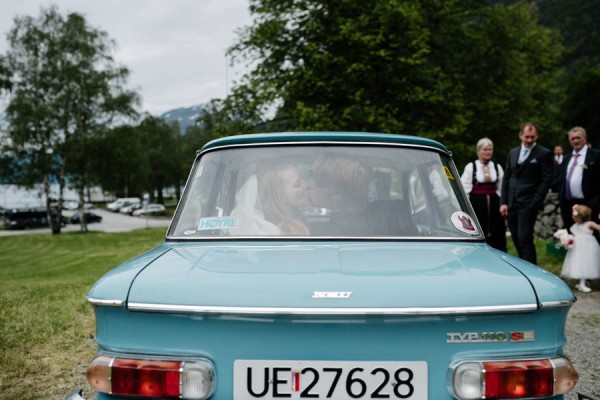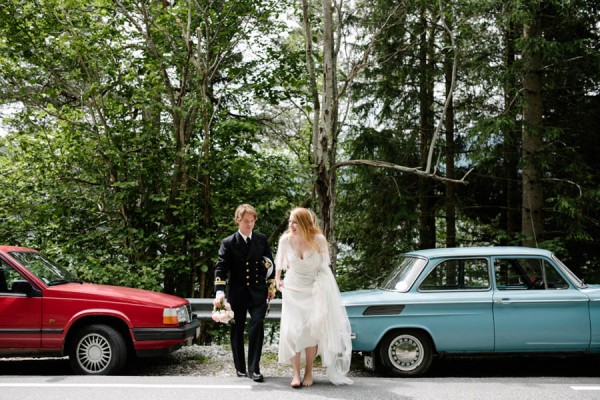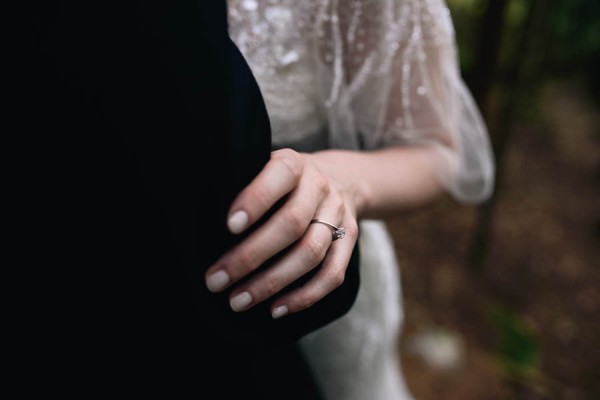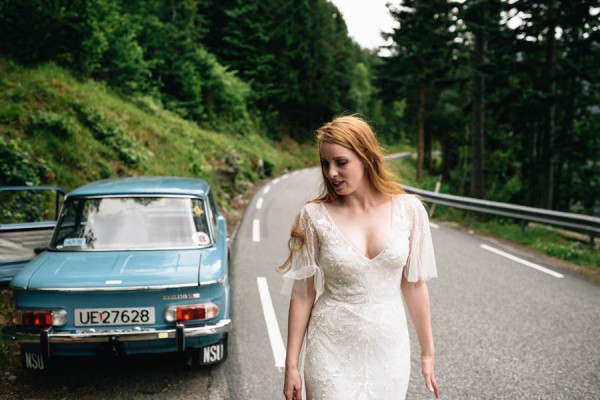 The Bride's Advice: Dare to do things your way. Pinterest and magazines is always a good idea, but be realistic about what is possible to do. Do the things you like to do, and ask others to help you with the things that stresses you. And a happy crowd means a happy host, so pay attention to your guests. And forget about silly details. No one died because of a wrong napkin shade…like seriously.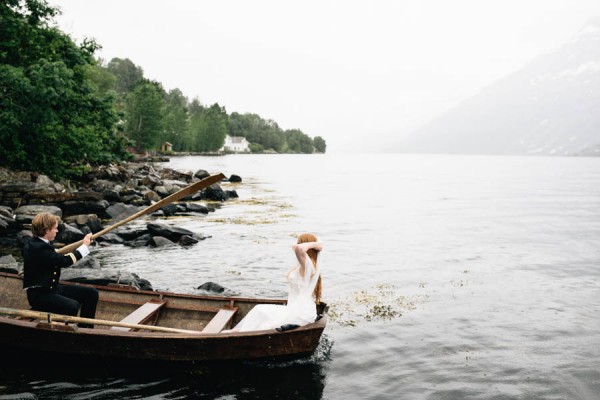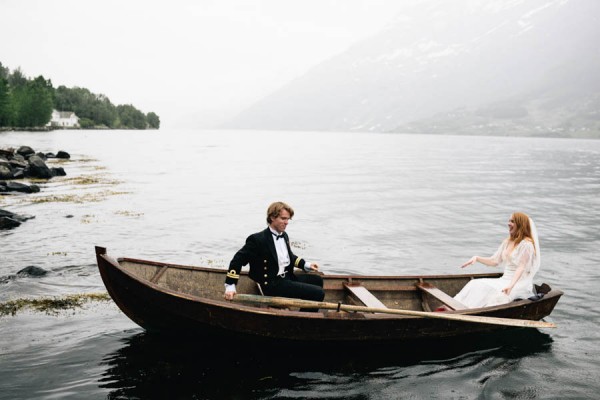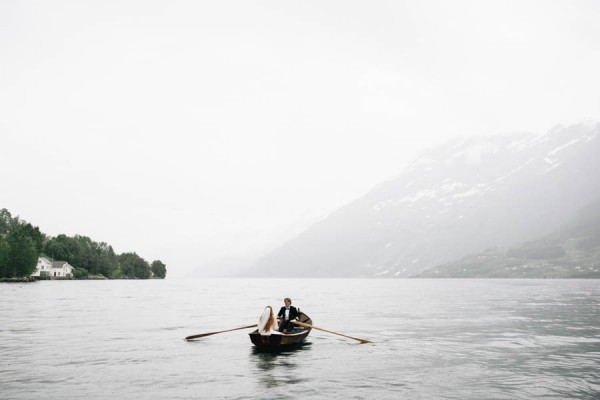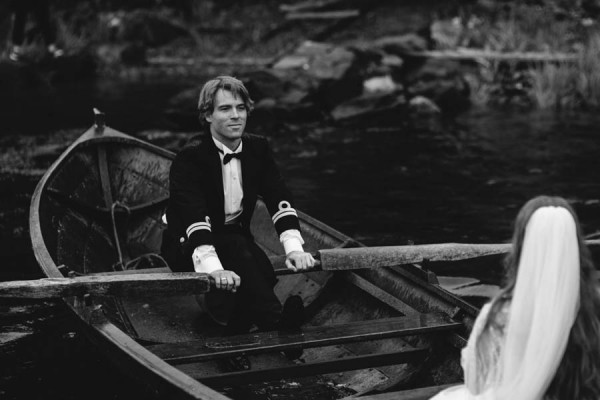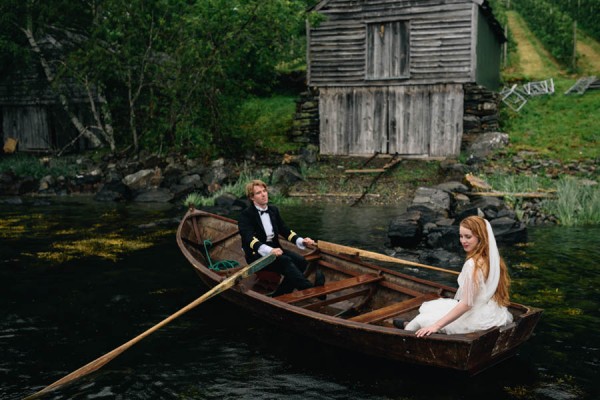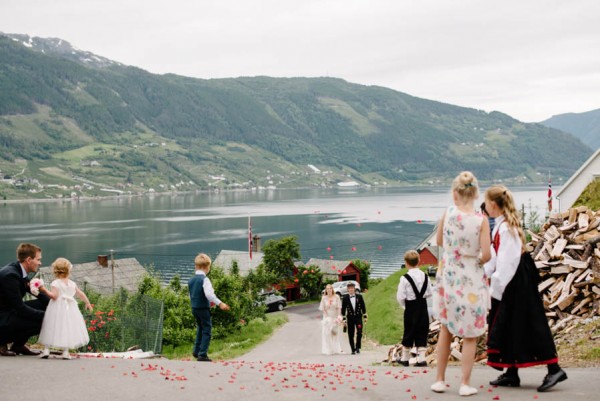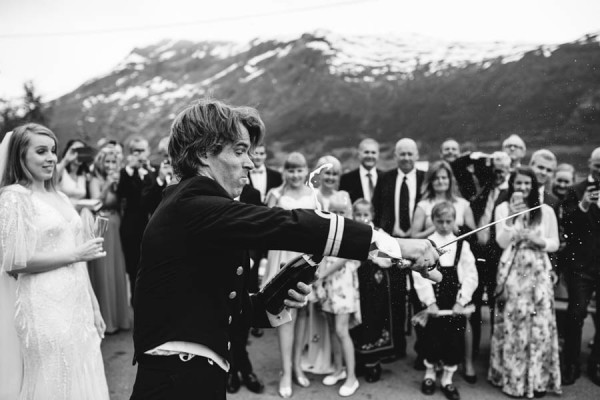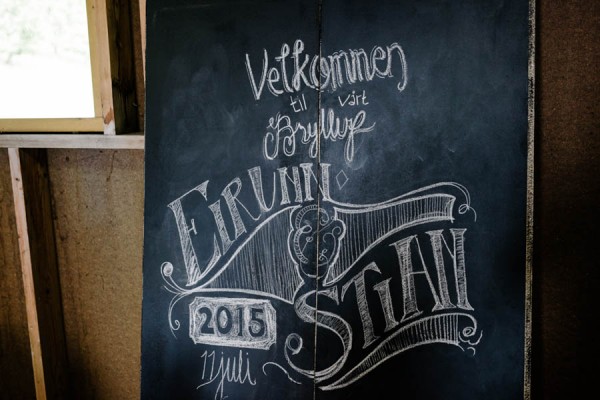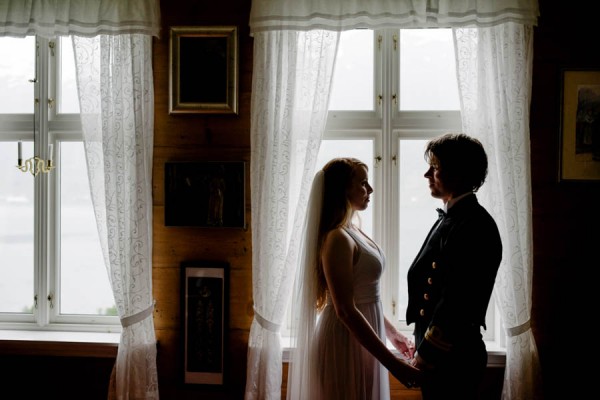 The Inspiration: We wanted a casual, personal and fun wedding, but with the formality a wedding deserves. So it was important to dress the barn to impress, and match the handsome looking uniform of the groom and allow the bride to go all boho, sequin-and-beaded-red-carpet dress. We filled the barn with flowers, retro furniture, silverware and heavy tablecloths, and had carpets all over the floors. And loads of loads of candles and lanterns. It turned out to be the perfect combination!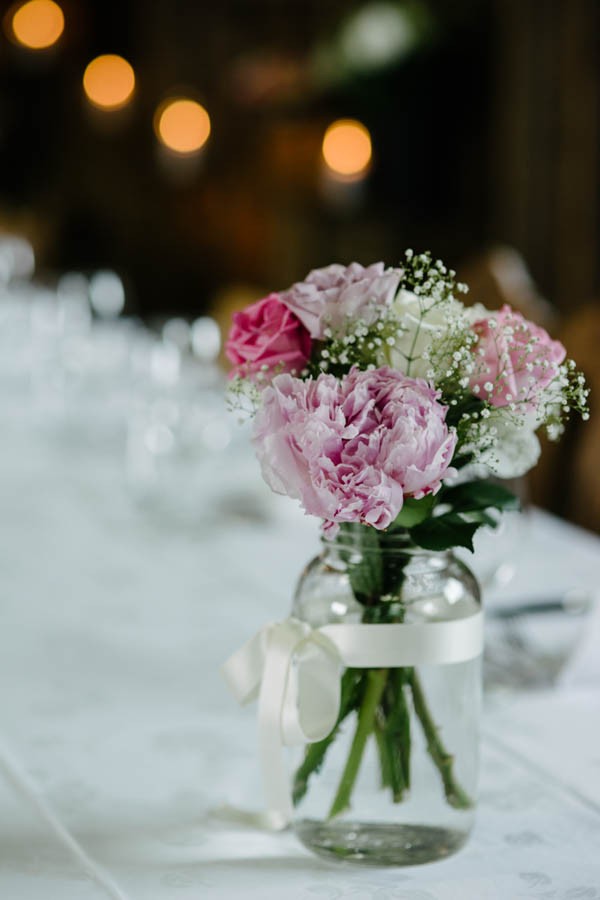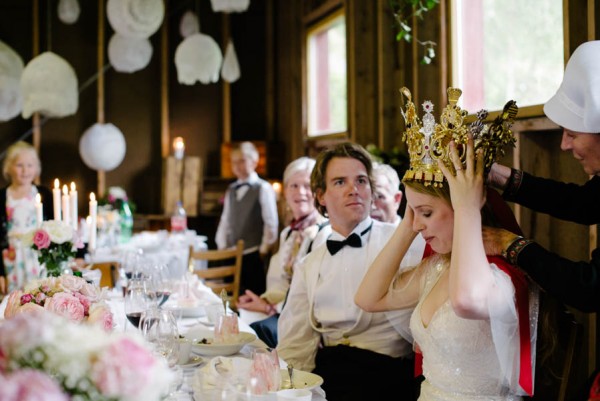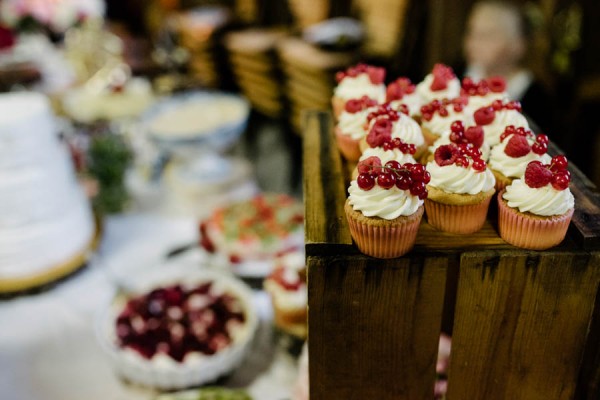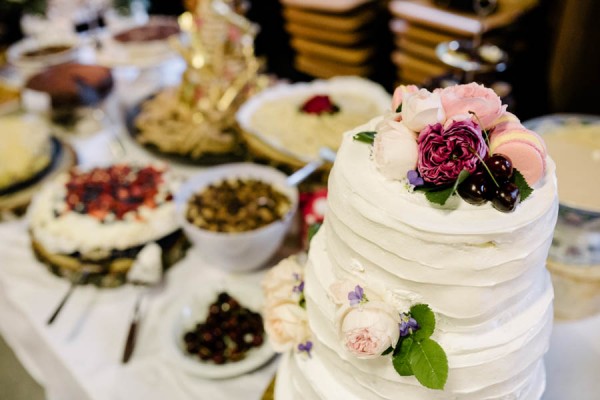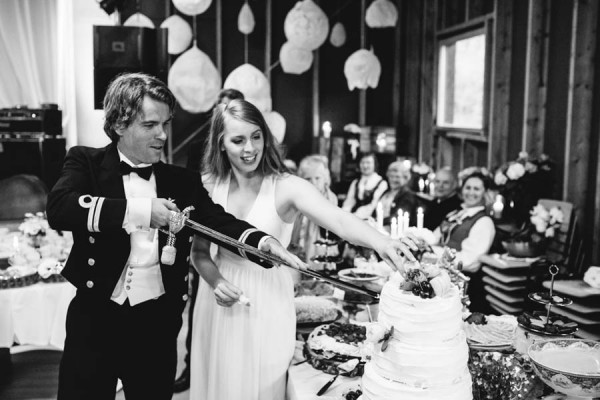 The Moments: The ceremony was special, for sure. But the moment you realize that your guests are having the time of their lifes, and the party just gets better and better, that was the best "nailed-it" feeling ever!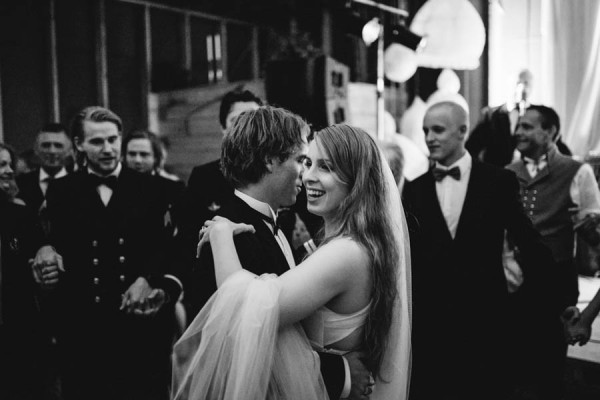 A special thanks to Damien Milan Photography for sharing Eirunn and Stian's wedding in Norway with Junebug! For more barn wedding inspiration, check out Cricket and Josh's elegant rustic wedding at Strawberry Creek Ranch.