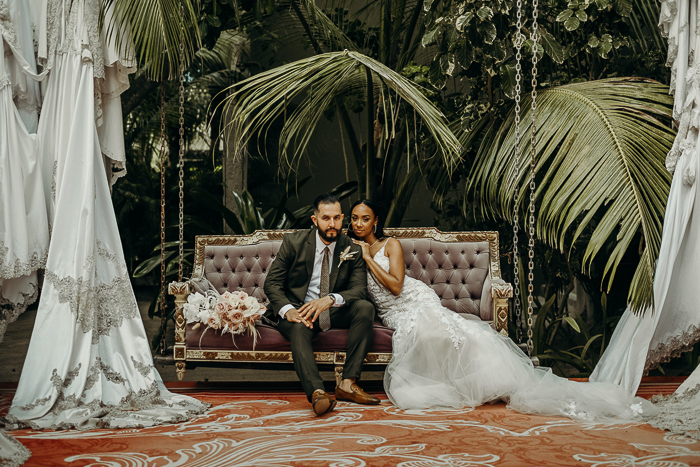 After getting inspired by a wedding during one of their travels to Mexico, Cynthia and Fidel fell in love with the idea of a destination wedding. Surrounded by nature and the Mexican Caribbean, an epic rooftop view, contemporary art, and a luxurious aesthetic—the historic Casa Malca was the perfect venue for the couple's seriously glam Tulum wedding.
A gorgeous champagne wall, signature drinks, stunning arrangements of white and blush florals, and a chic reception lounge—the couple had a very specific vision for their big day. Their wedding planner Mario Olvero and florist Moni Junco turned that vision into a beautiful reality.
Does the thought of an elegant seaside soiree make your heart skip a beat? Then you need to see the luxe-inspired details that you can add to your own glam destination wedding, all beautifully captured by Junebug members Memorybox Photography.
The Couple:
Cynthia and Fidel
The Wedding:
Casa Malca, Tulum, Mexico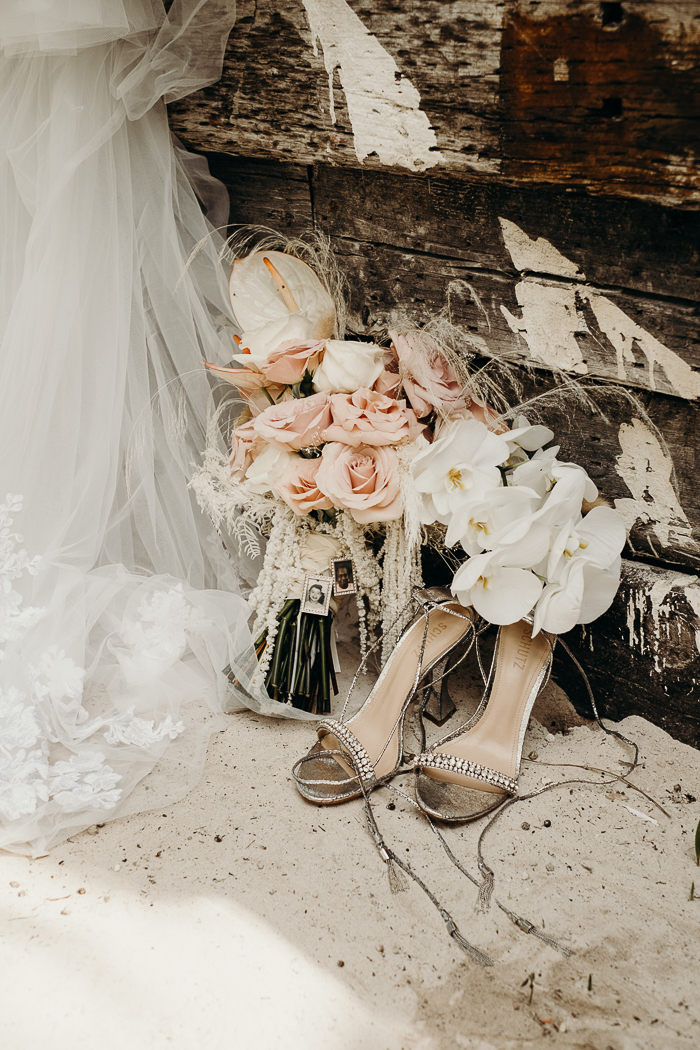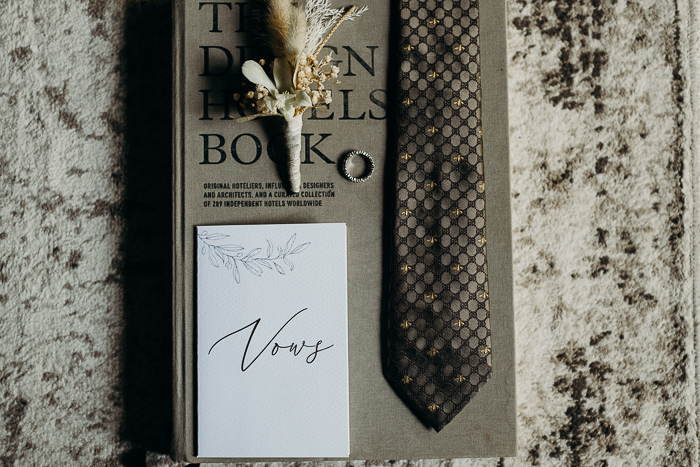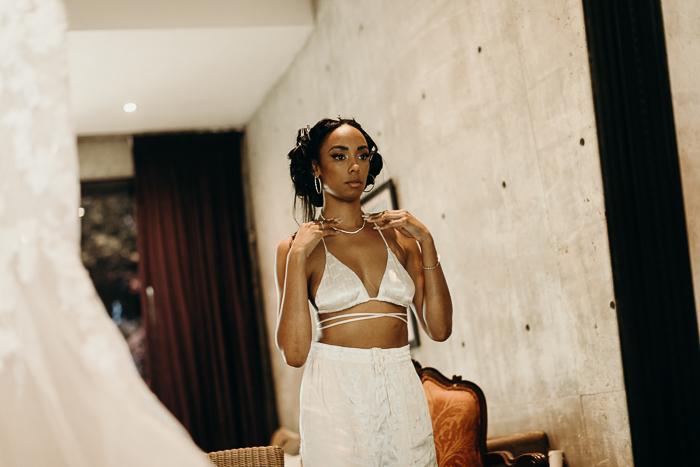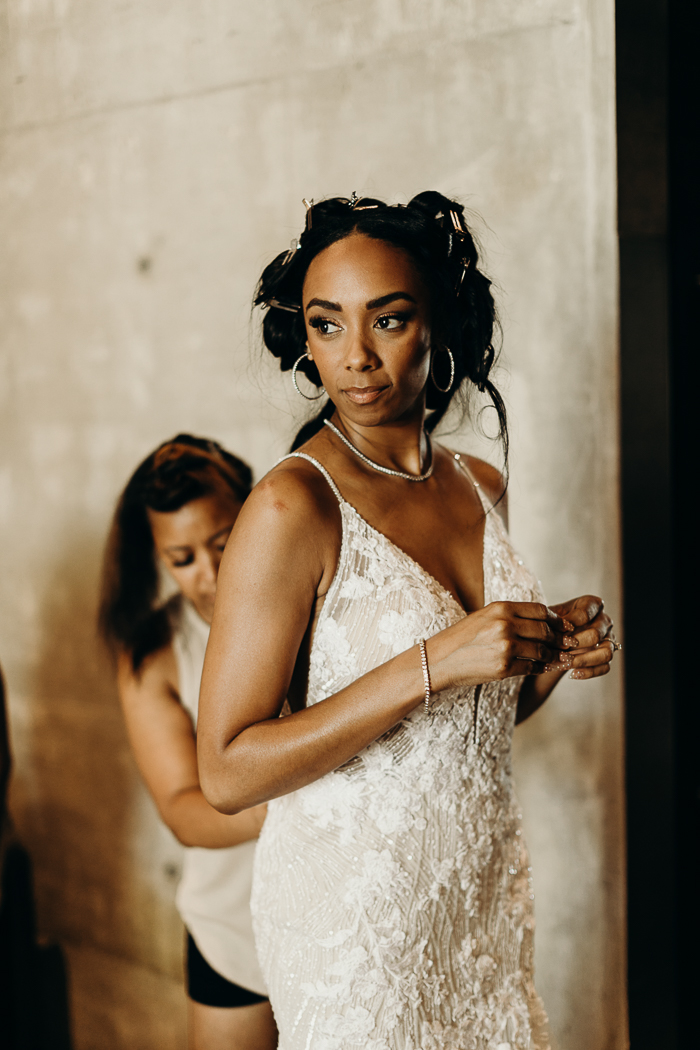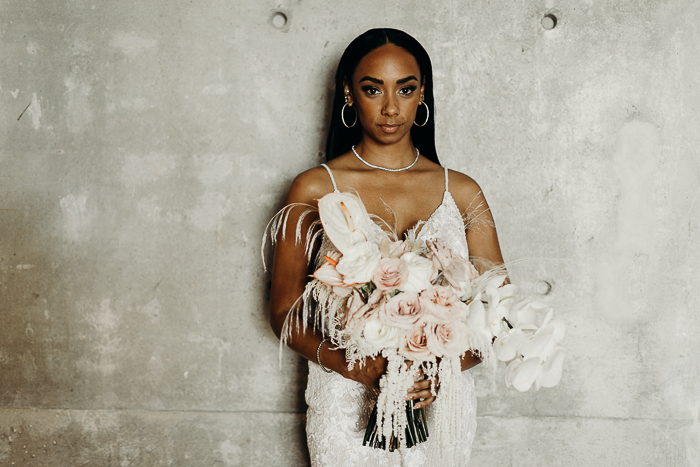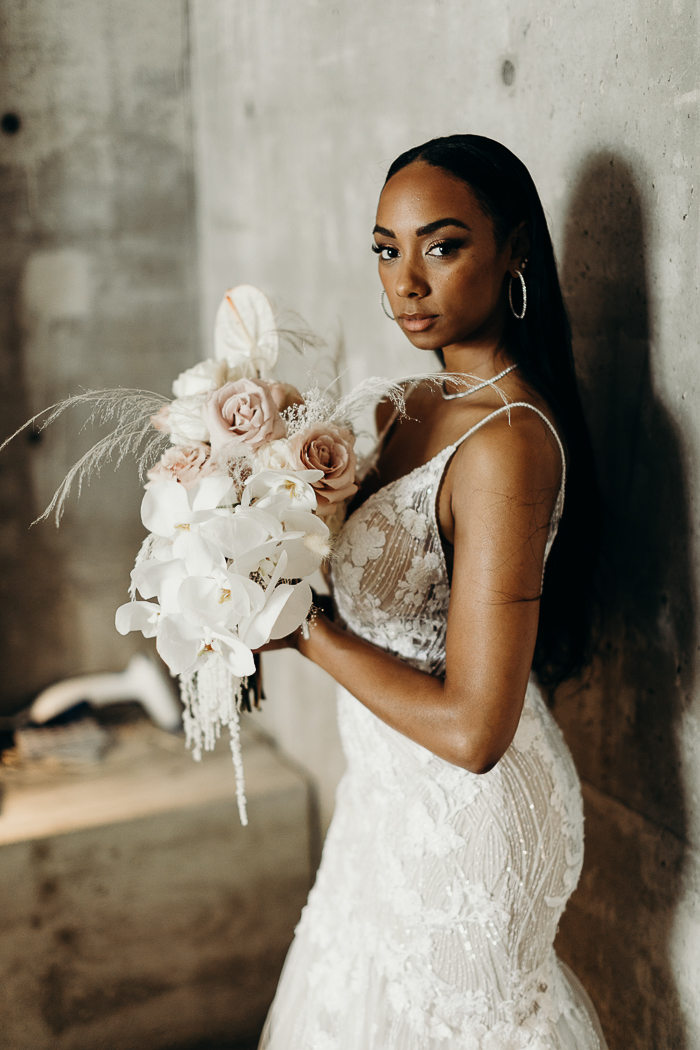 Defining And Communicating Their Wedding Vision
The most important thing for us during the planning process was making sure we captured our vision. With this being a destination wedding, our anxiety was through the roof. We made a clear and concise vision board to share with our planner. Our entire wedding was a surprise and we didn't see anything until the day of. But we trusted our planner and the wedding team with our vision, and they went above and beyond for us!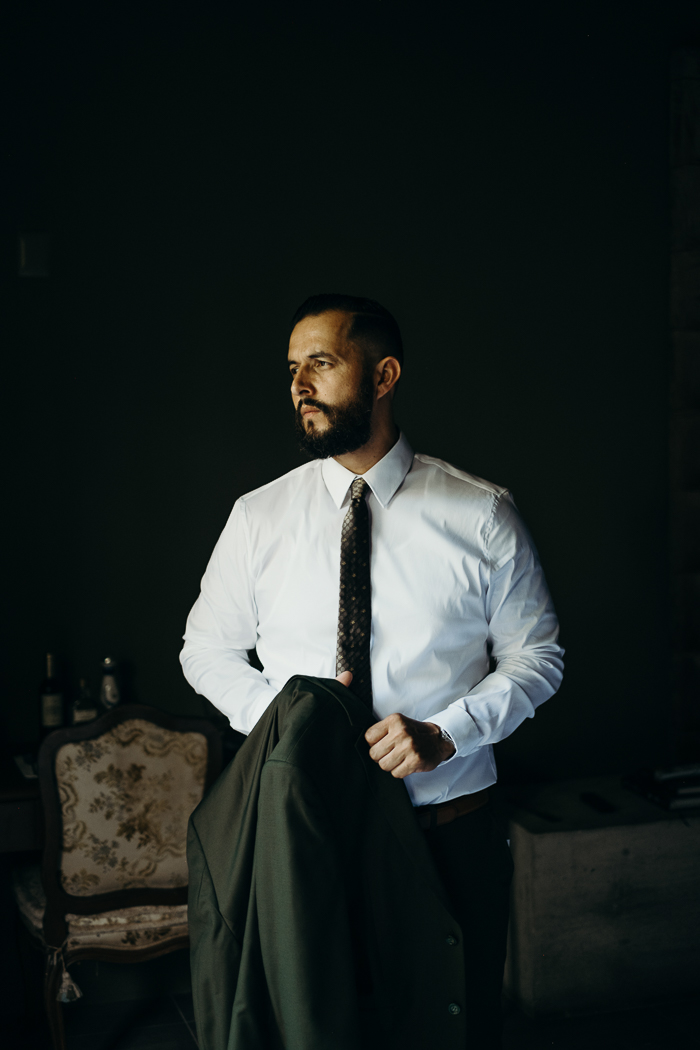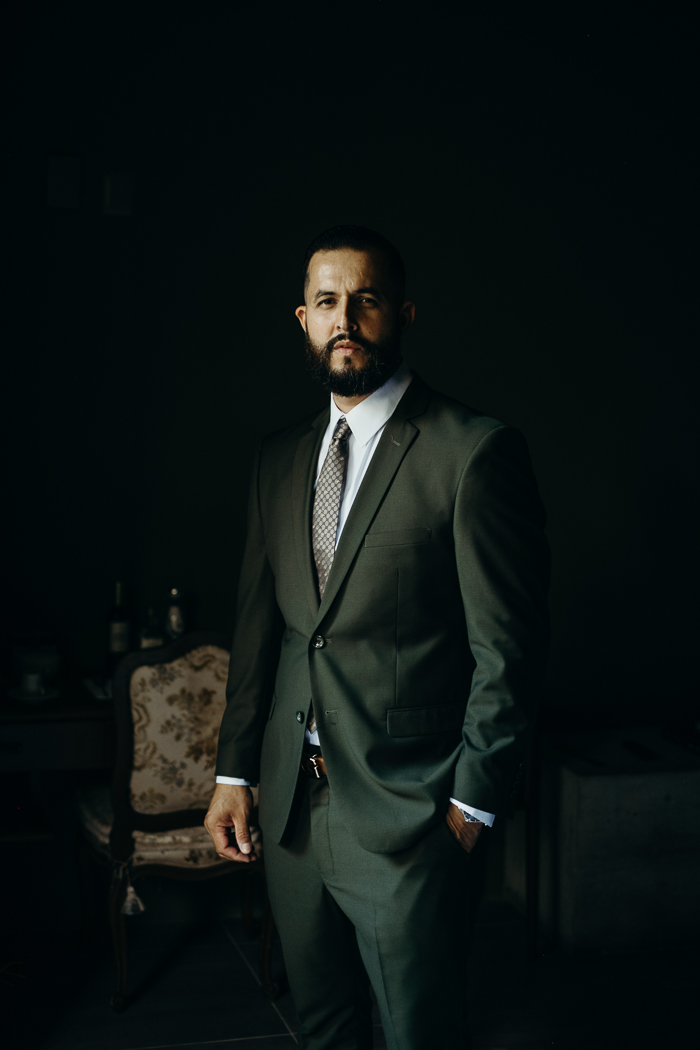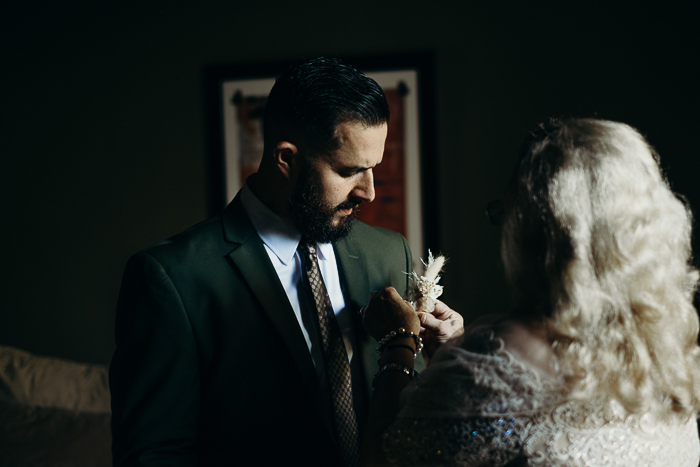 A Seriously Glam Tulum Wedding At Casa Malca
We found the best location that embodied our wedding day vision. The venue spoke for itself, the florals were the perfect complement, and it was absolutely breathtaking when it all came together.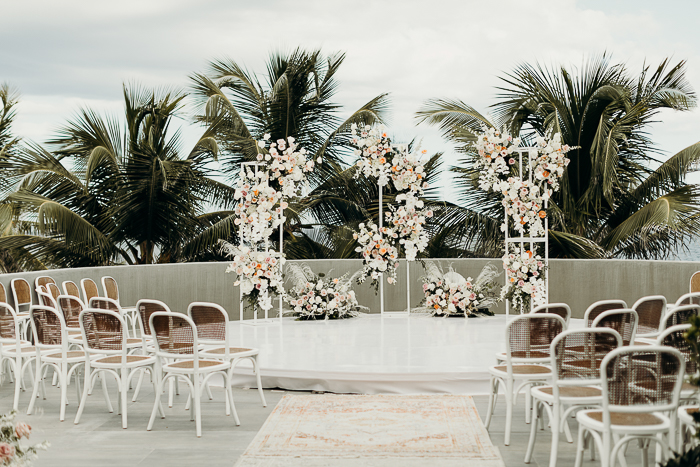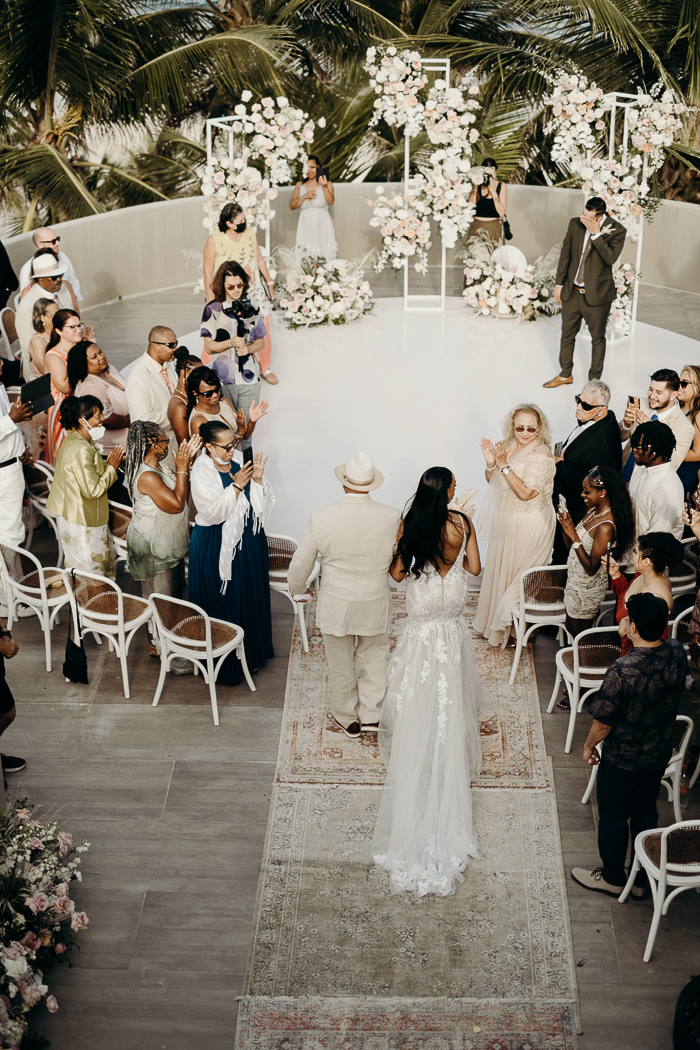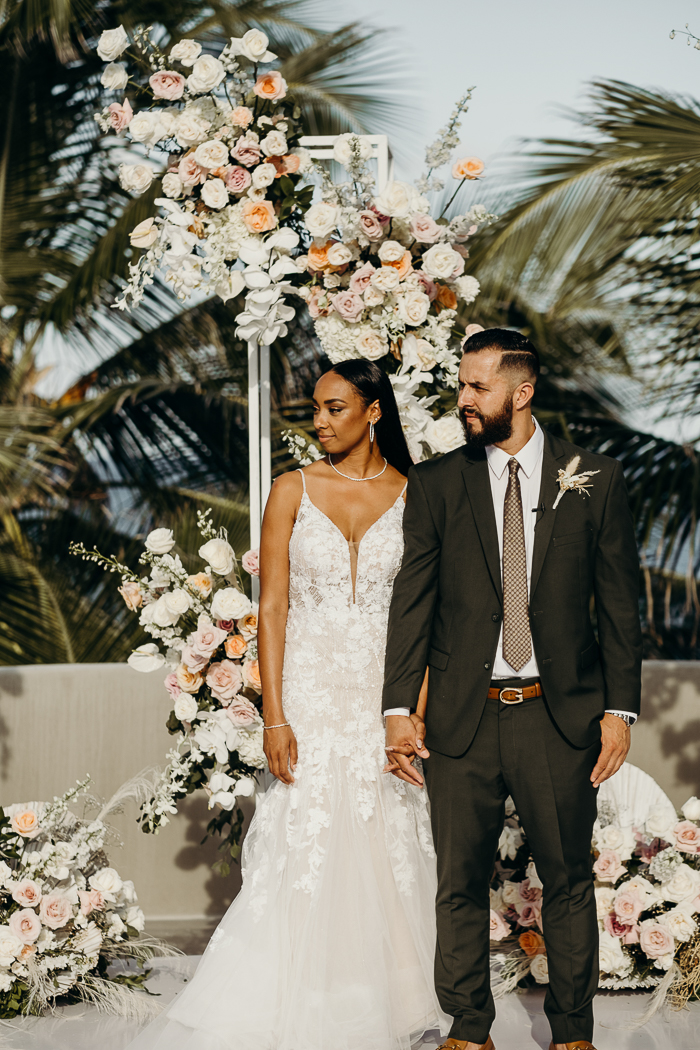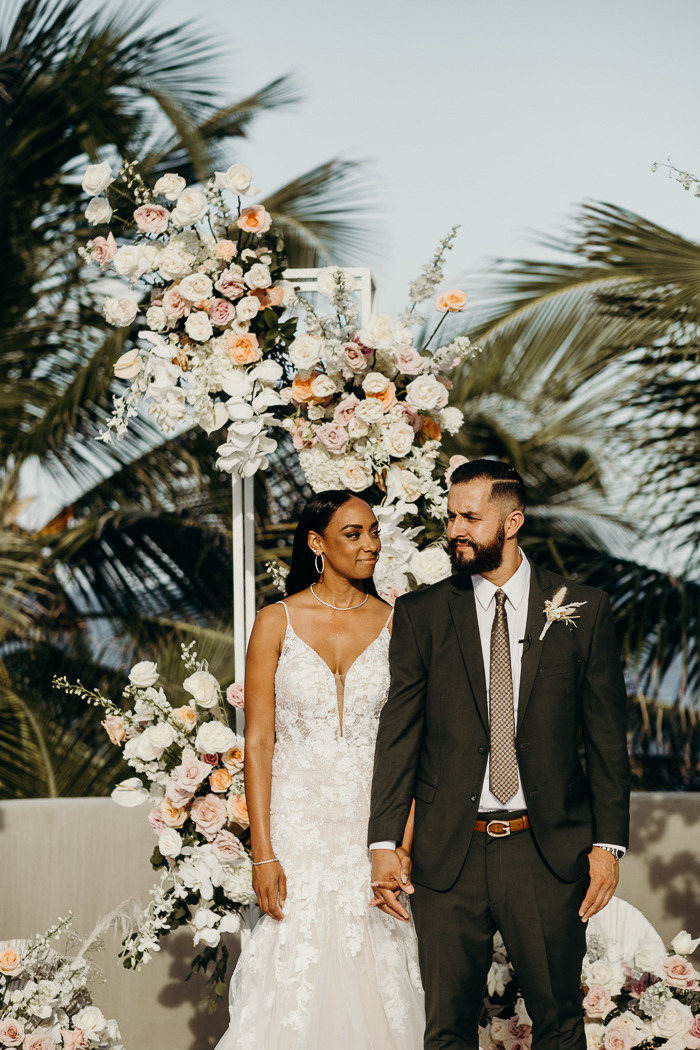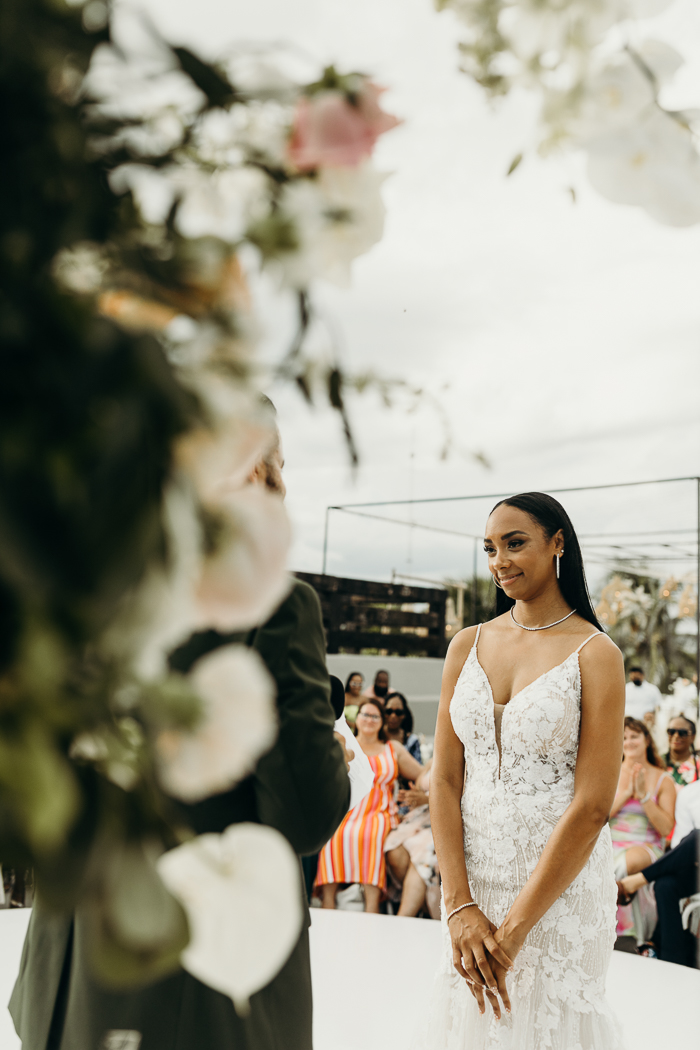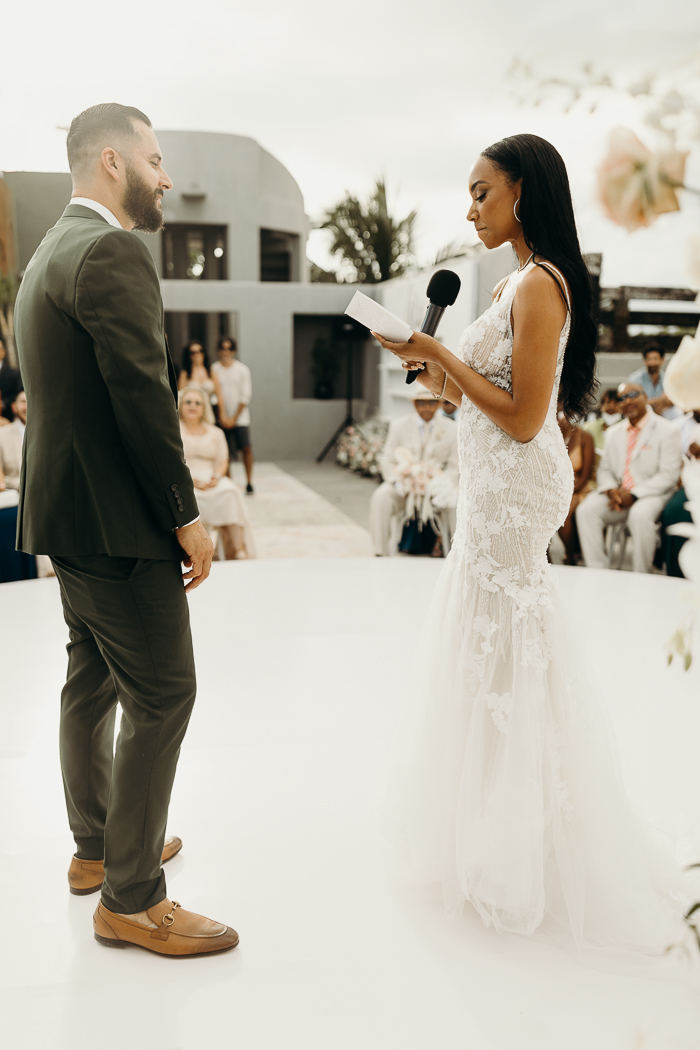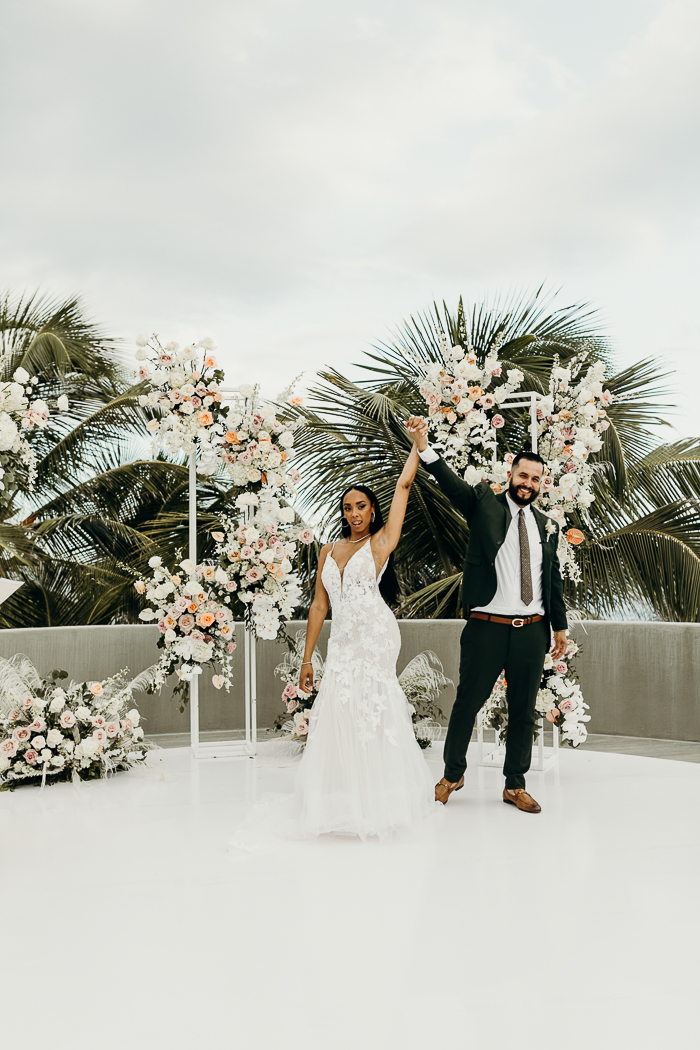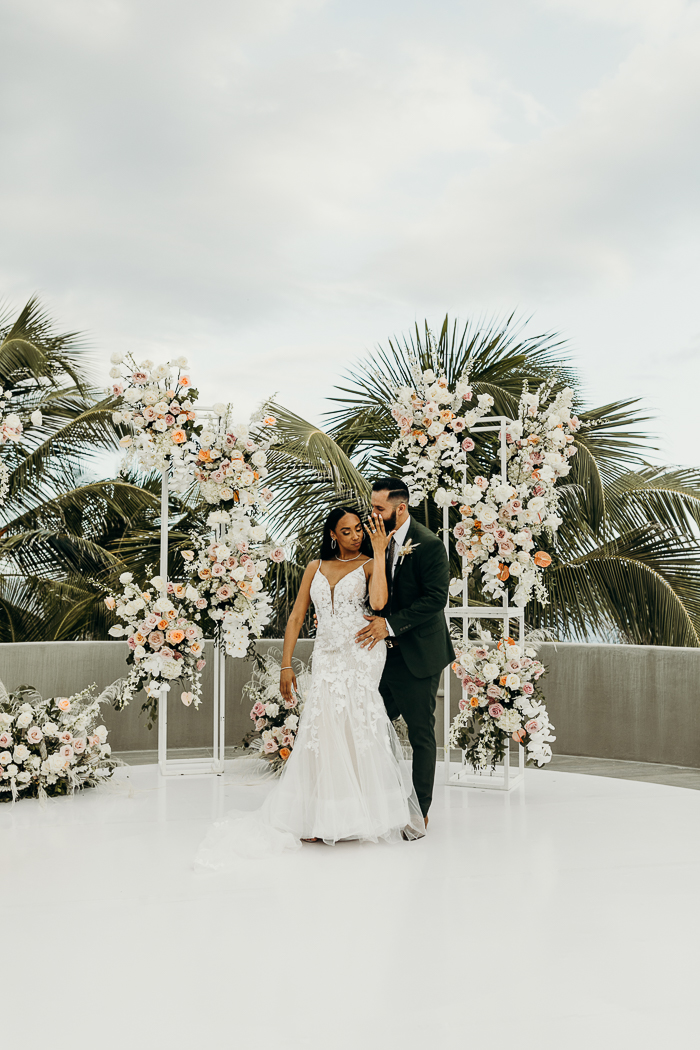 Spending Time With Loved Ones
The most memorable part of the wedding was being around our closest family and friends. During the pandemic we both suffered great losses, so to be able to spend this special moment with family was amazing.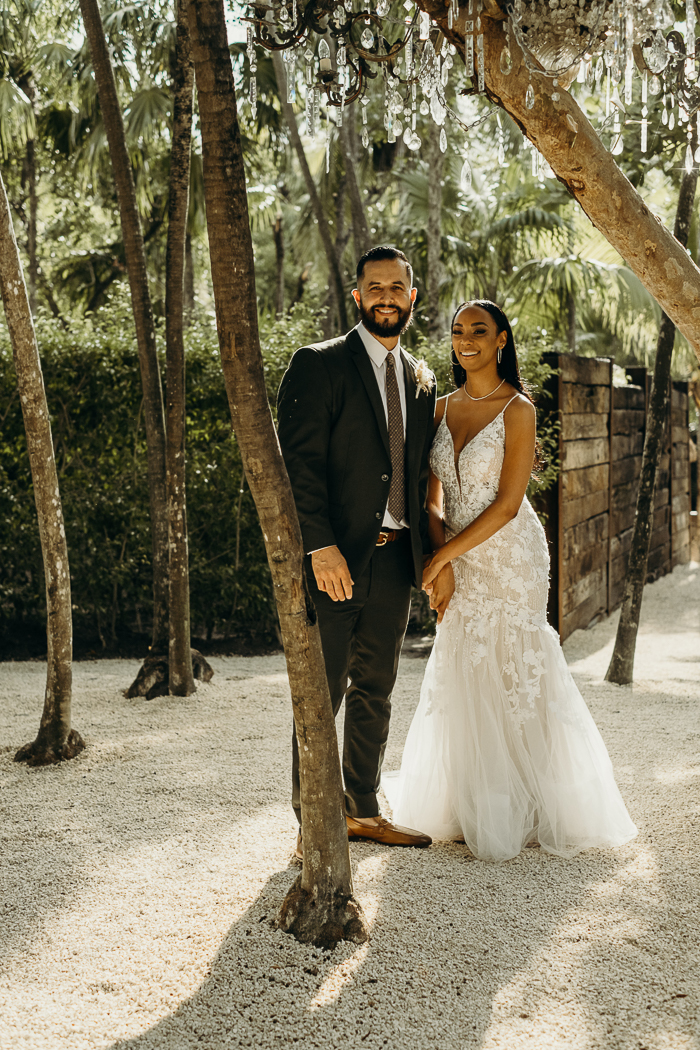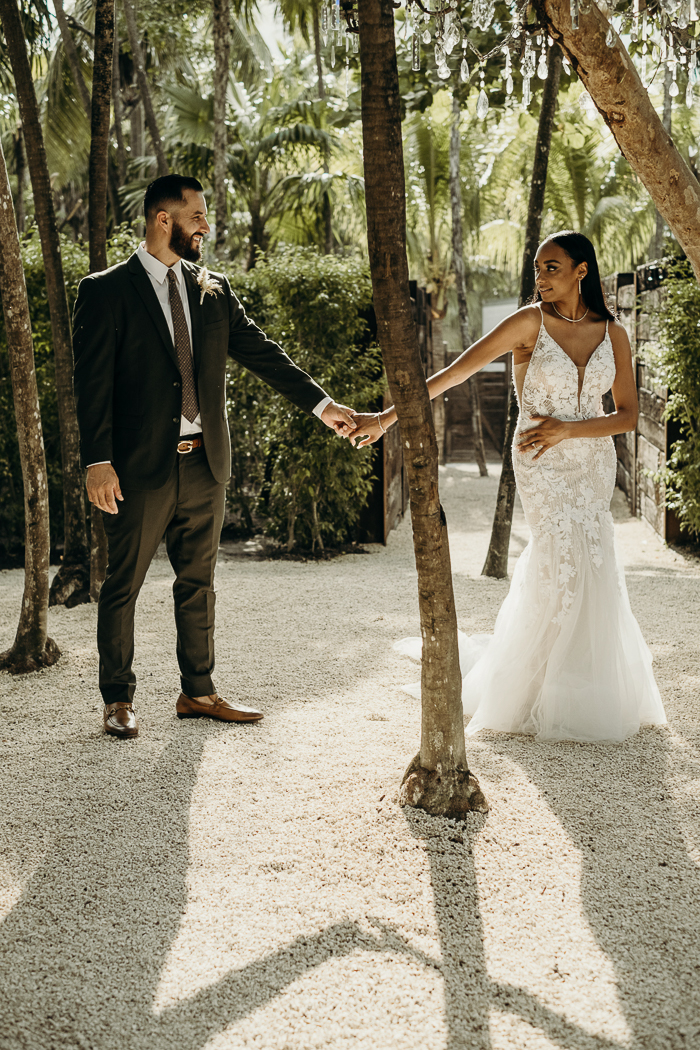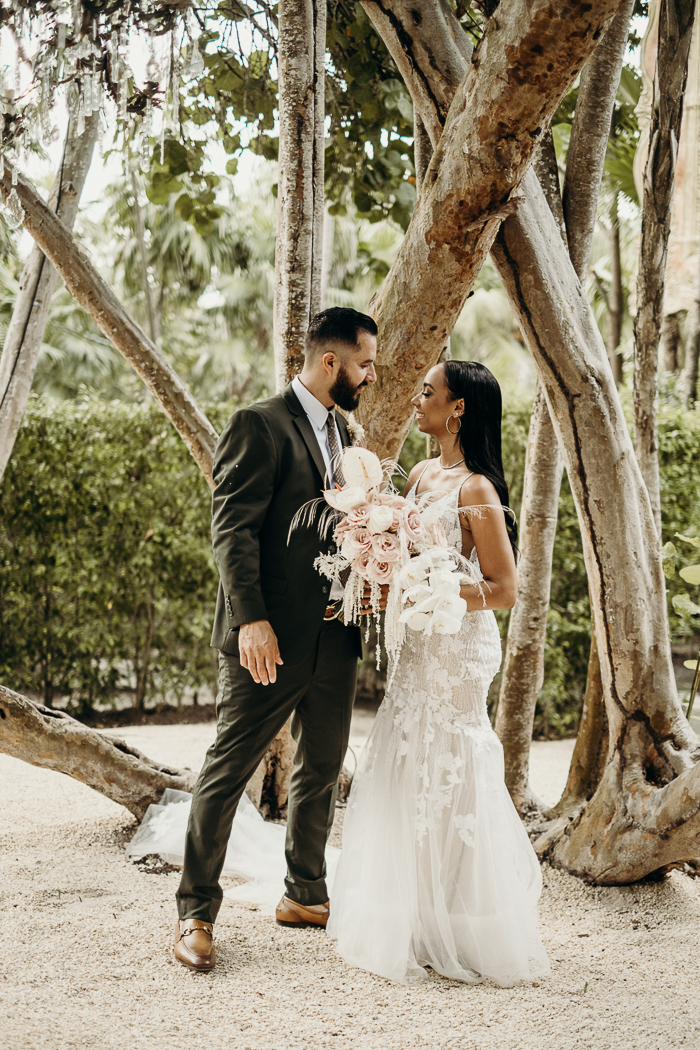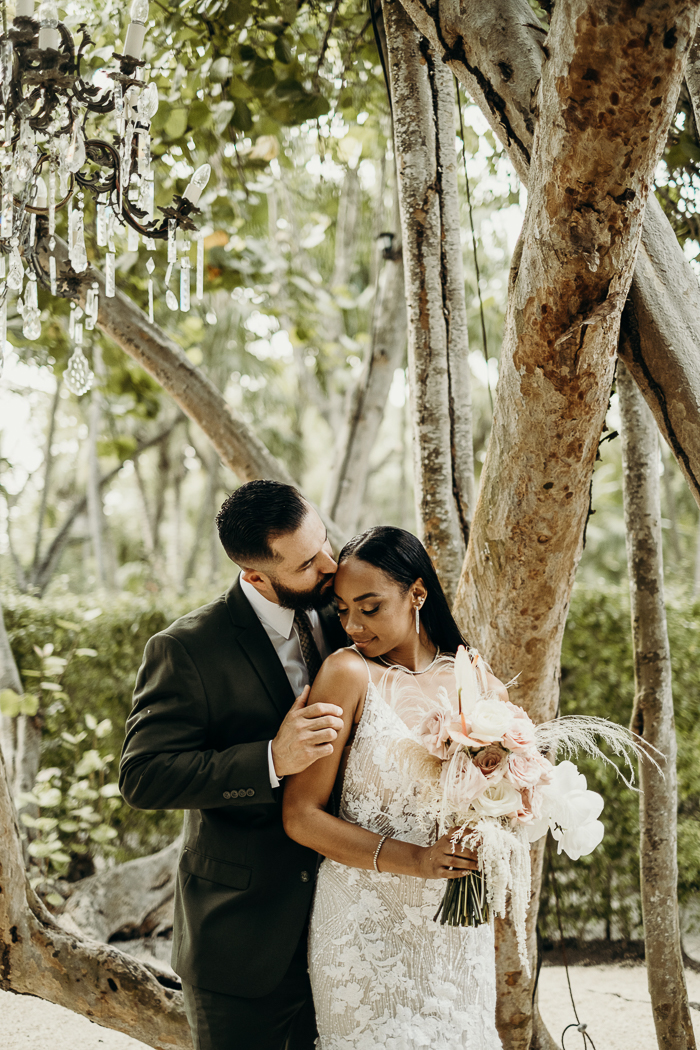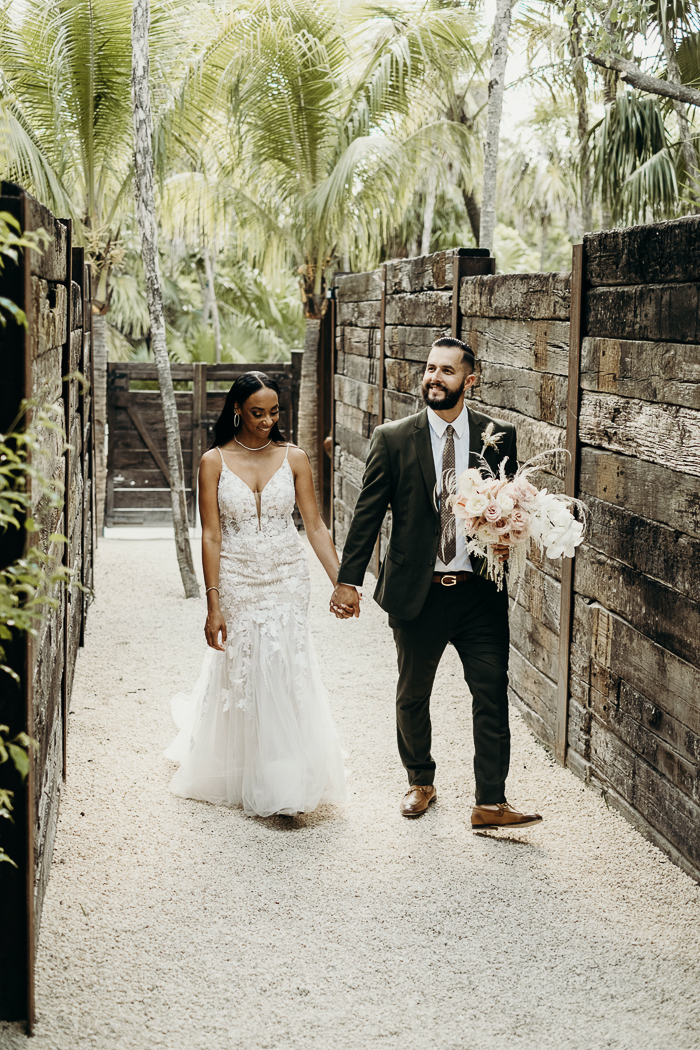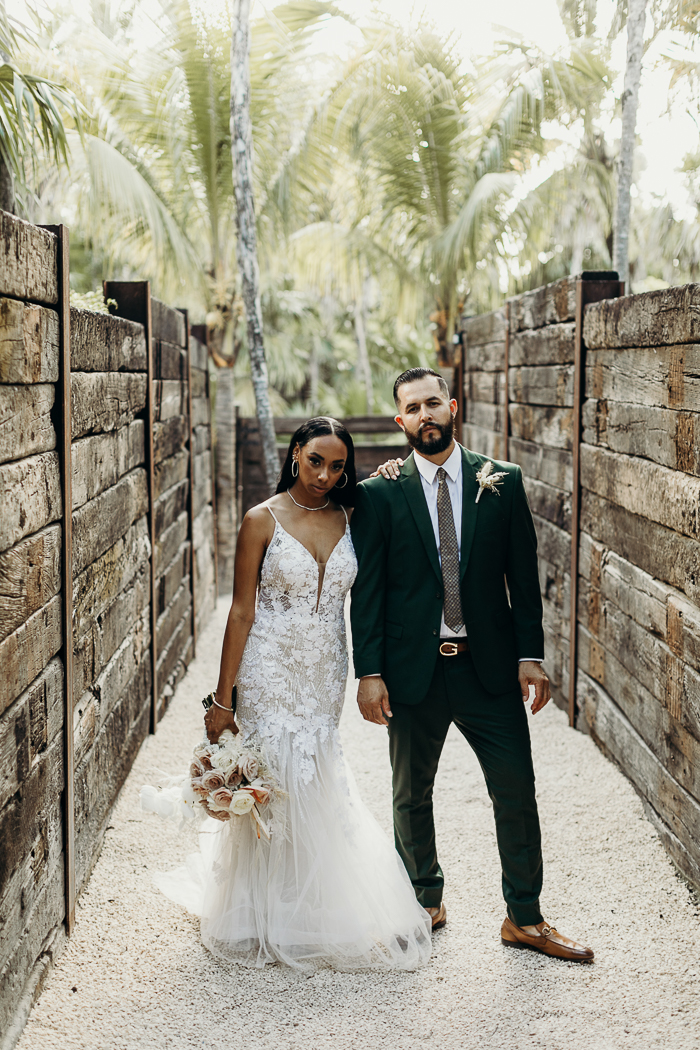 Wedding Planning Advice From The Newlyweds
There's no such thing as too many photos, whether they're staged or candid, get the shot! Also, take control of your wedding, this is your day. I took the mic and emceed the entire wedding, it will be a memory I will never forget.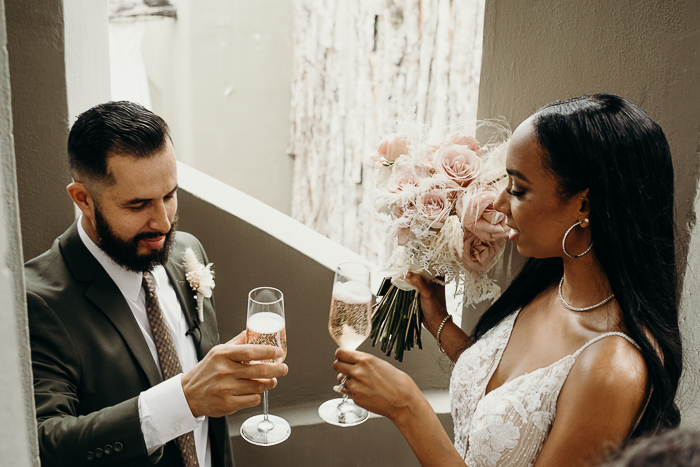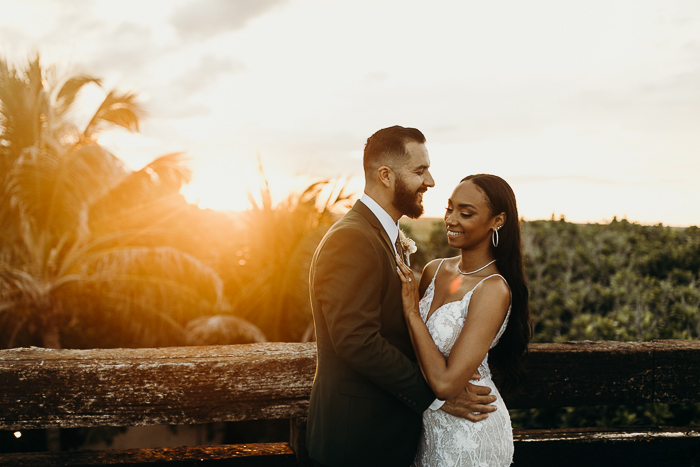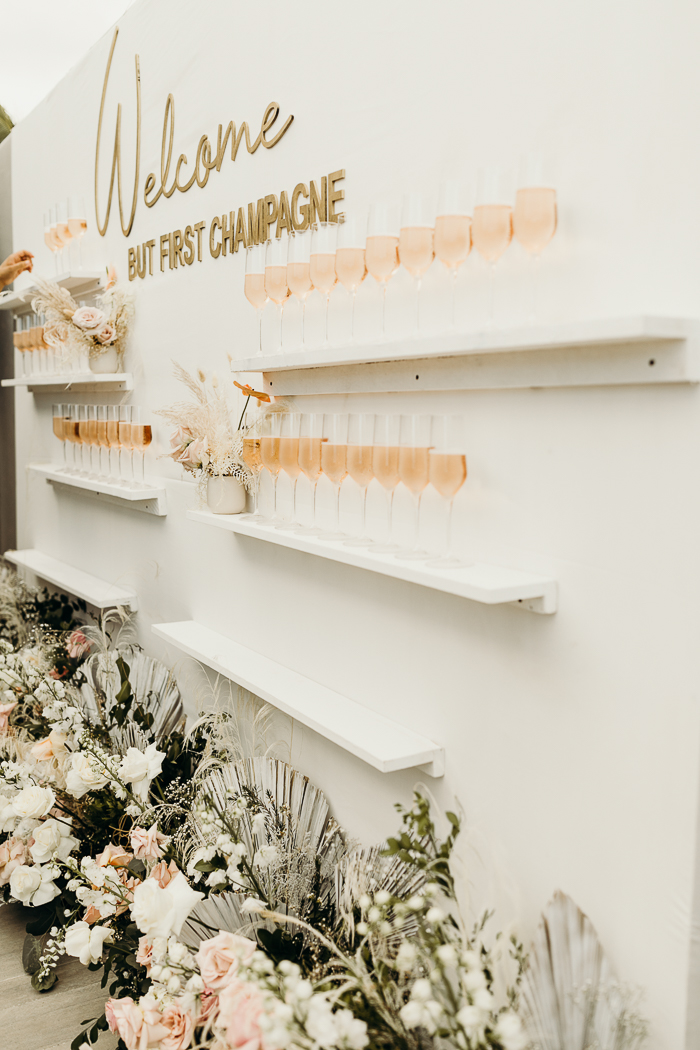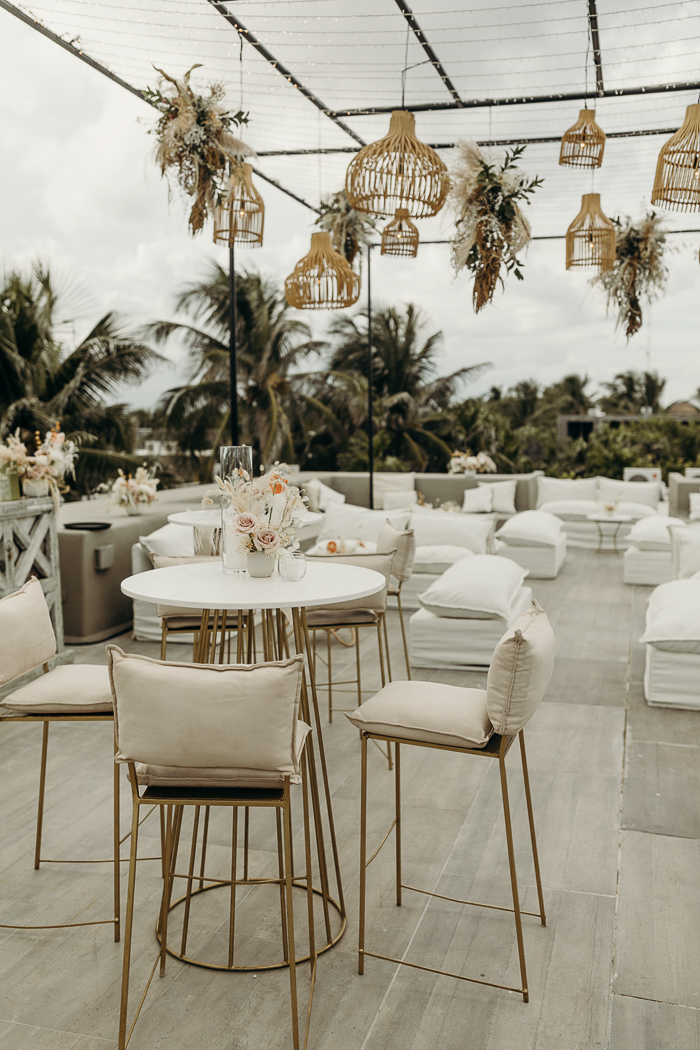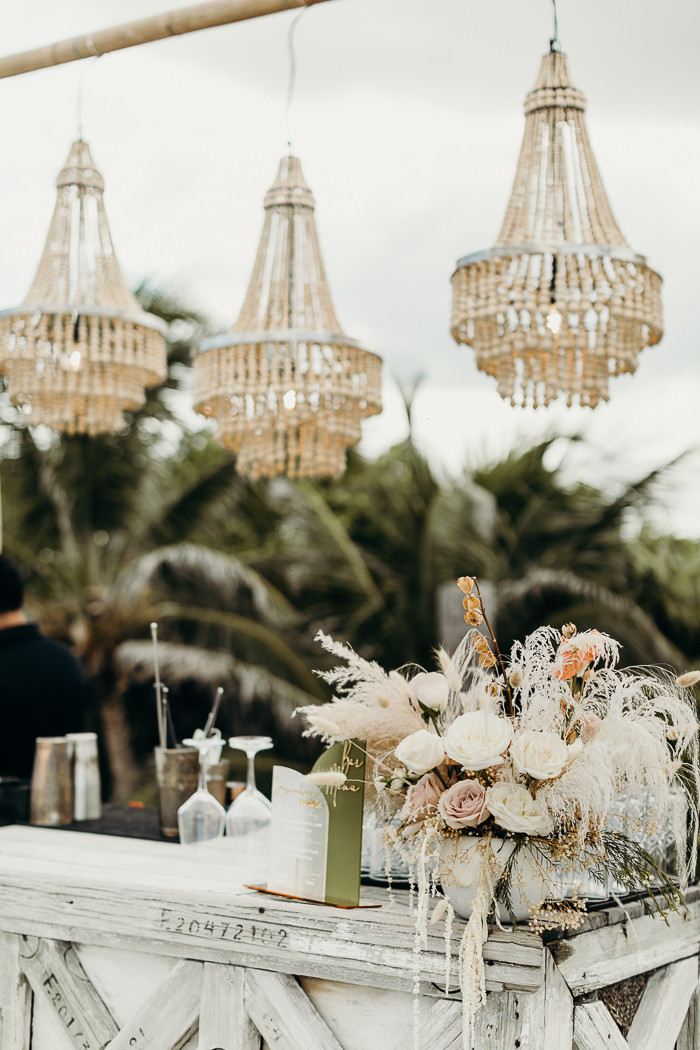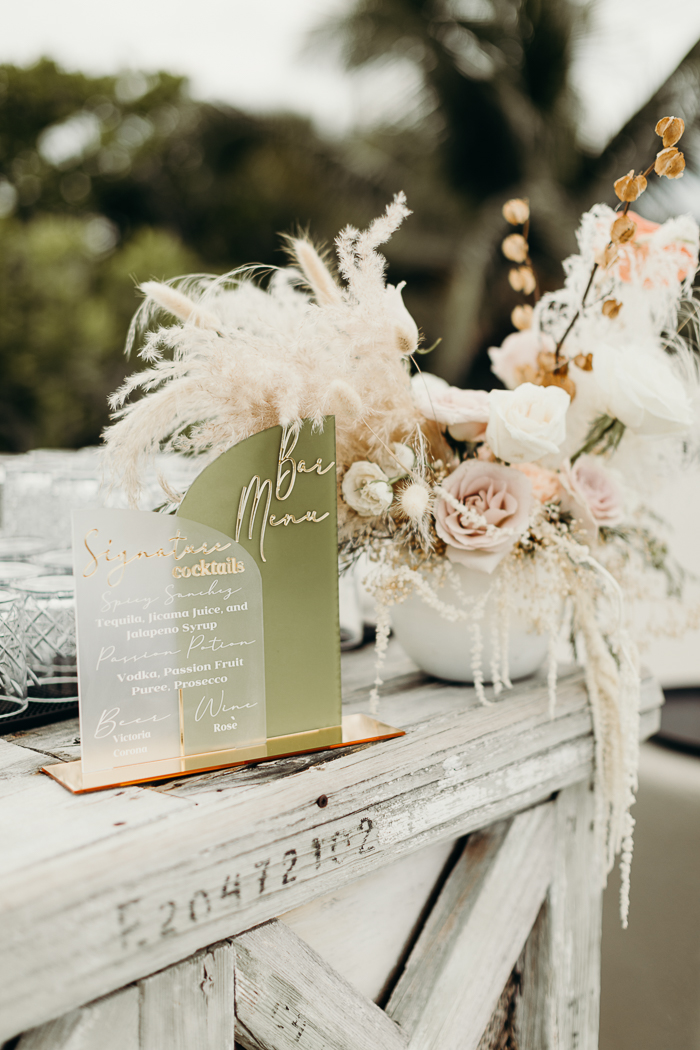 Personalized Wedding Details
We read our own vows and had signature drinks to personalize the wedding. We named the drinks Tthe Spicy Sanchez and The Passion Potion. We also provided our guests with a tote bag—inside the bag was a wine stopper and a hangover kit.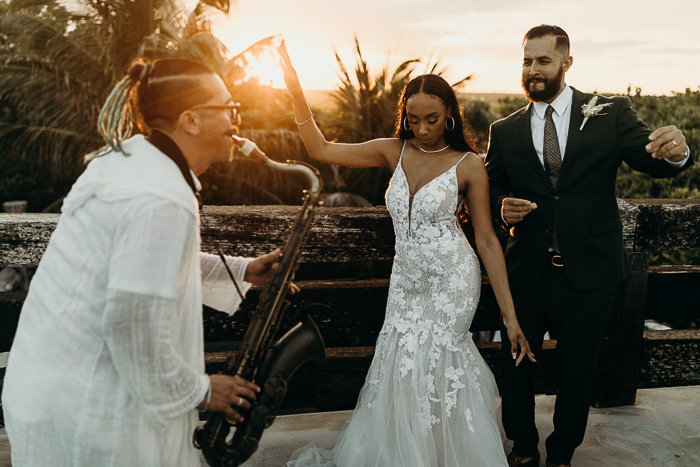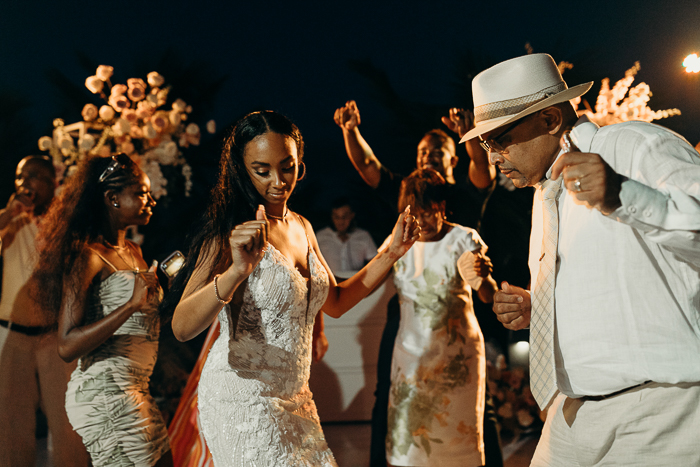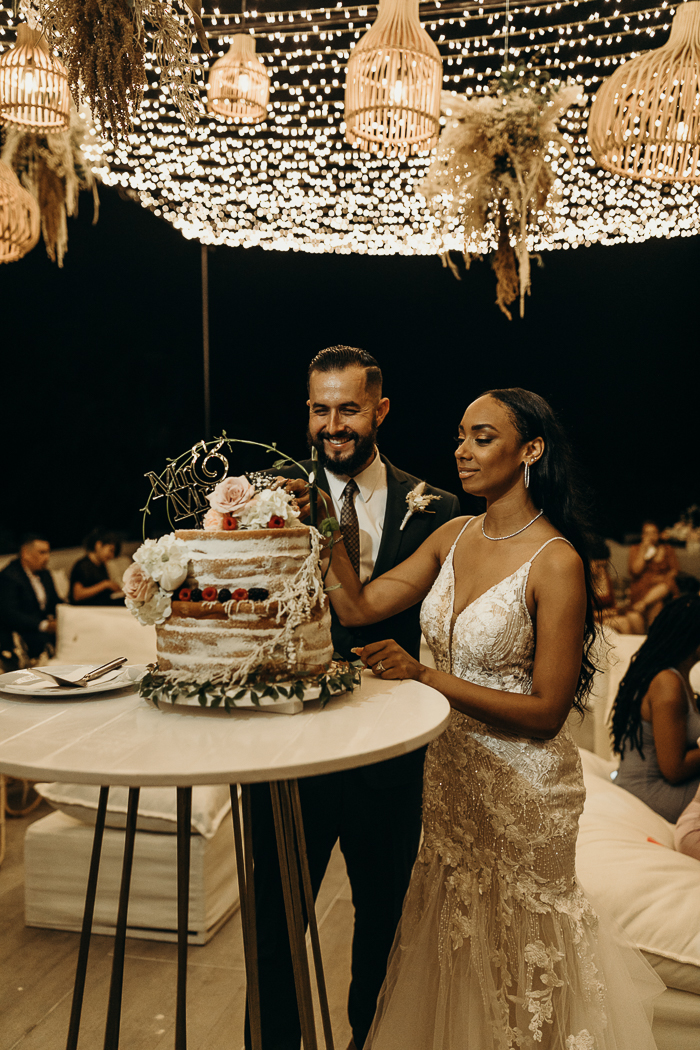 Congratulations to Cynthia and Fidel on their seriously glam Tulum wedding at Casa Malca. And big thanks to Junebug members MemoryBox Photography for capturing the gorgeous details and romantic vibe. To see more of the incredible weddings they've photographed, check out their profile in our directory of wedding photographers from around the globe!
Having a destination wedding is a dream come true but it isn't entirely stress-free. A wedding mood board, just like the one this couple made, can help guide decisions and visually explain your thoughts clearly to your wedding team. Working with an experienced wedding planner can also help you navigate this crucial step so you can just sit back and enjoy your big day knowing that all the little details are taken care of.