Today's California wedding looks like it was a complete ball…fun, funky, and a unique reflection of bride Kate and groom Seth. What a treat for their guests to celebrate in such a relaxed and joyful style!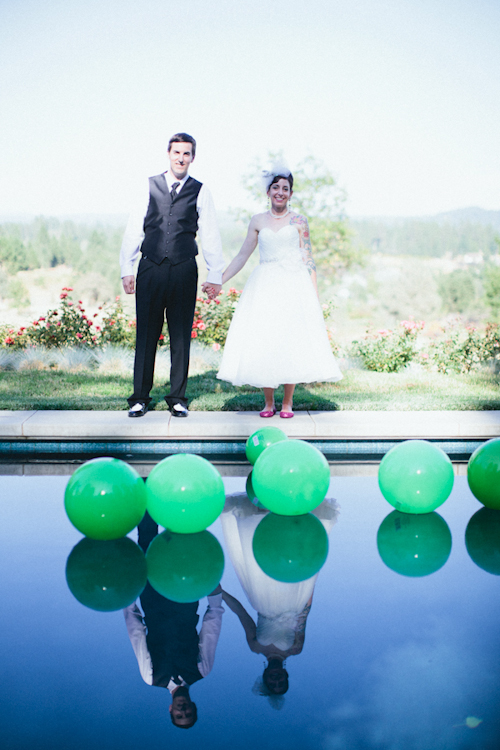 The Couple: Kate and Seth
The Wedding: 8.11.12 – Grass Valley, California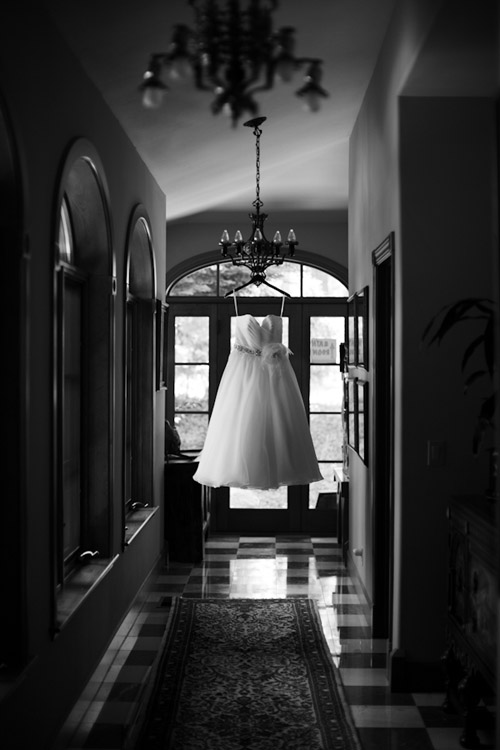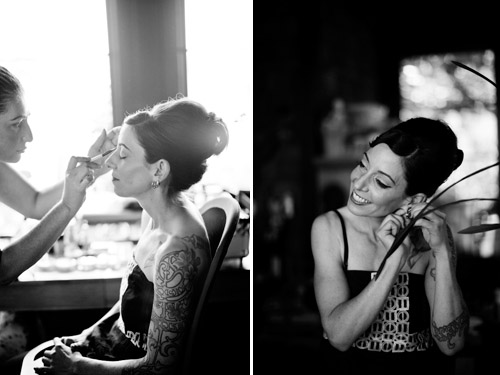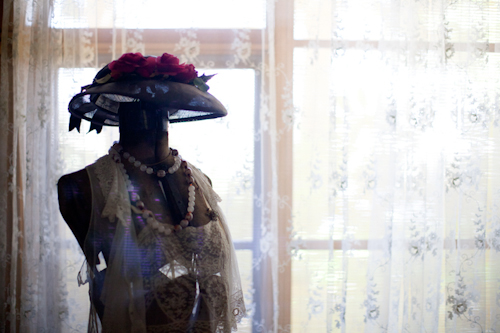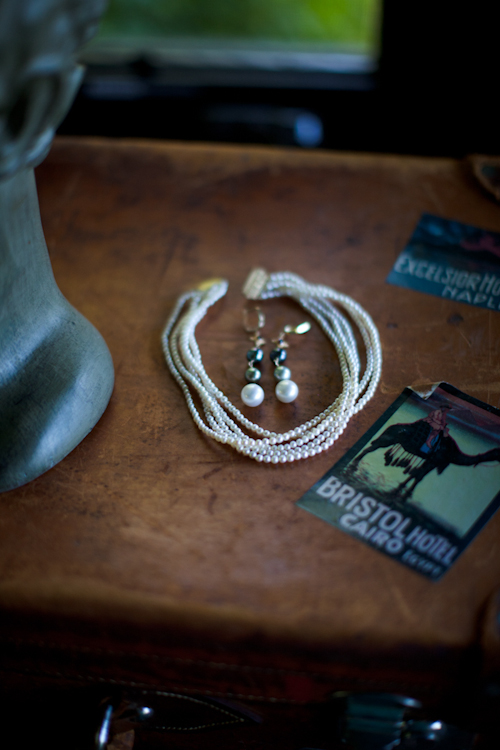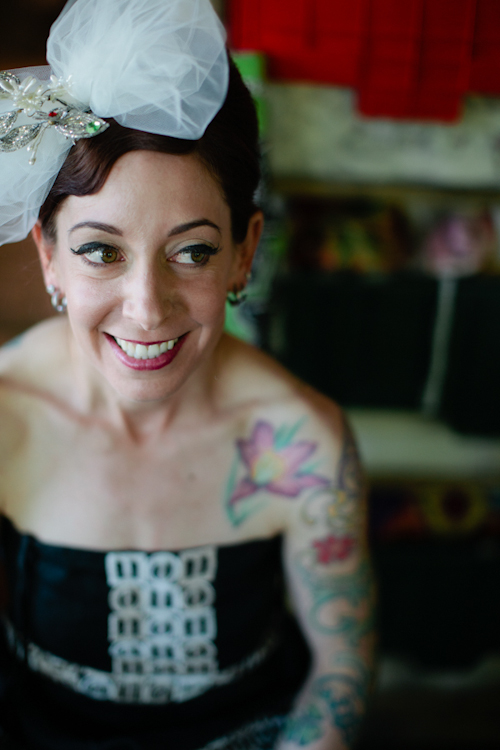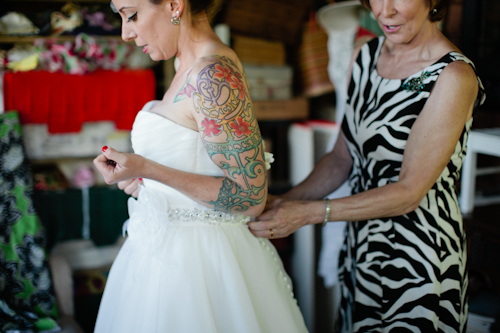 What three adjectives best describe your wedding day? Glamorous, Simple and Retro
Was there a decor theme that ran through your wedding? What was the inspiration for that particular idea and how did it reflect you as a couple? Ive always been fascinated by the 1950s and wanted to do something that portrayed the era in a way that was celebratory and classy. We chose to glam up the theme with bold black and whites, and add a pop of lime green for fun. How did the decor reflect us? I think mostly it just conveyed that we are willing to let loose and not take ourselves too seriously!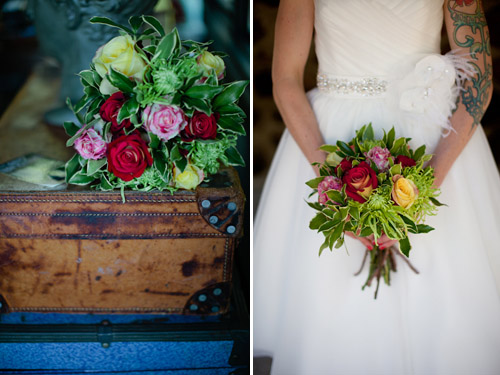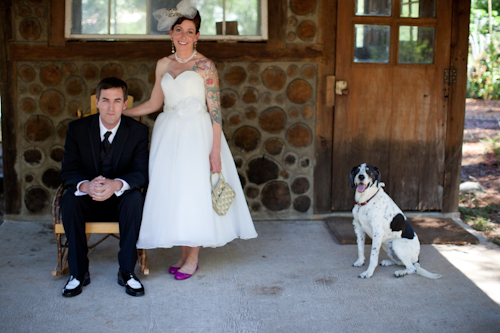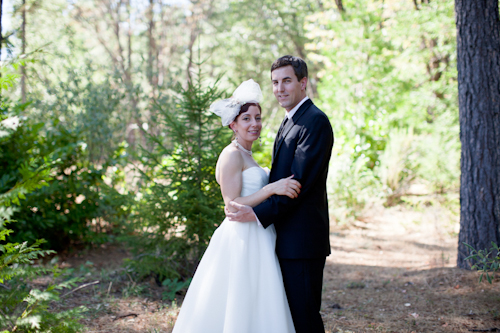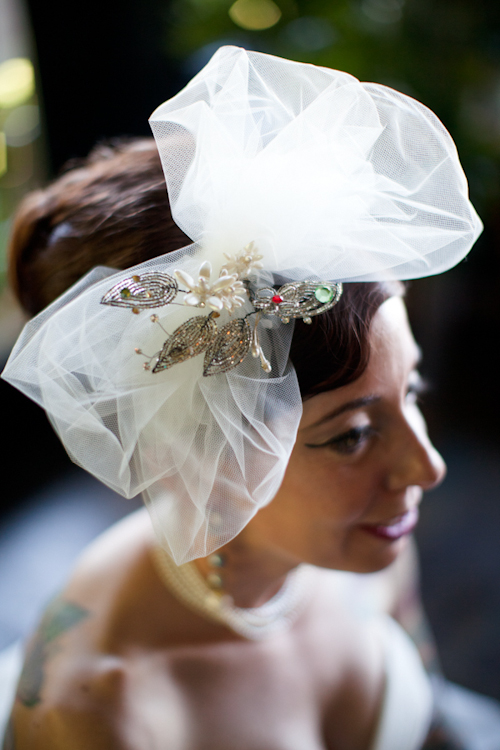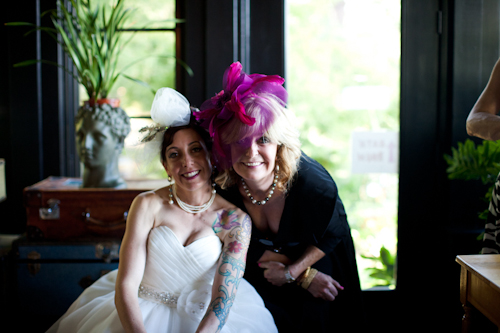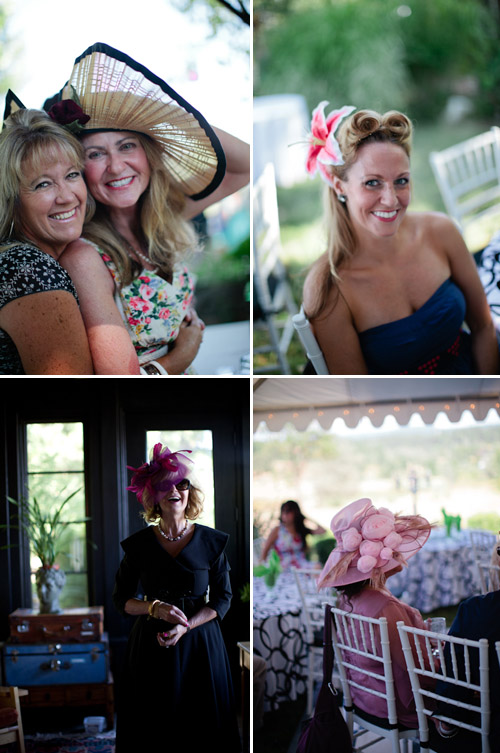 What were some of the different ways you used decor elements to create the beautiful, cohesive event you were envisioning? Because the colors and the theme were pretty bold, we felt like we didnt need to go over the top with the other elements. We really wanted the attire to be the focus and have the details be the accents. I think it ended up working really well.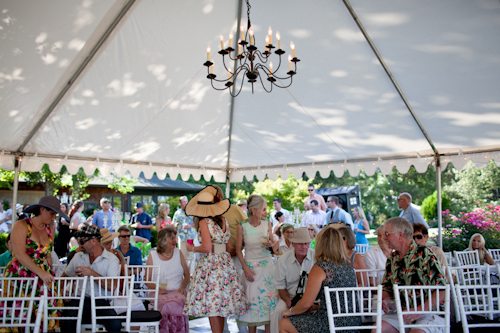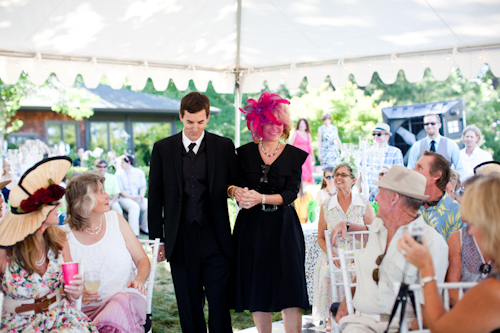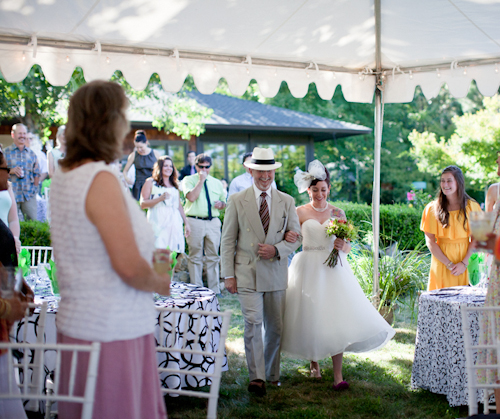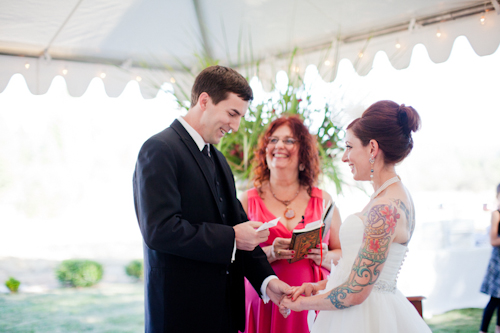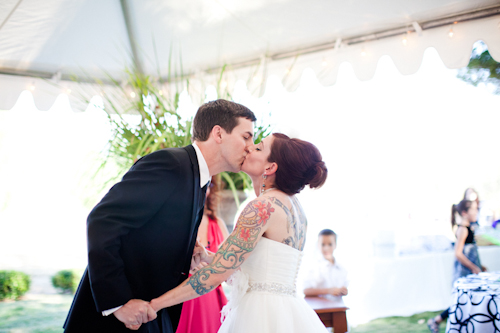 Where did you choose to hold your wedding, and how did the location influence your decor decisions? My mothers custom craftsman home is so gorgeous. And really, it could be found in the Hamptons and not in the sleepy little town its in! Also, of course the intimacy of a private family home was really key. It was a perfect garden party.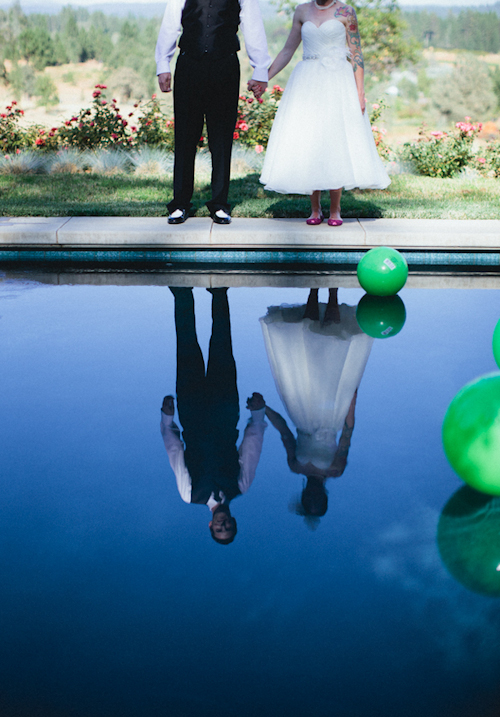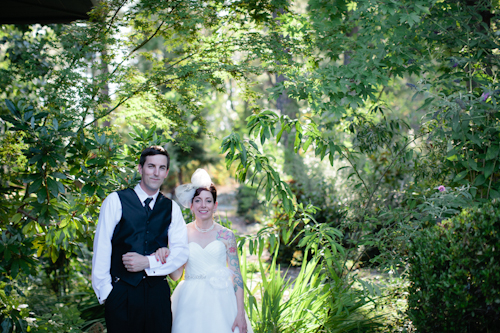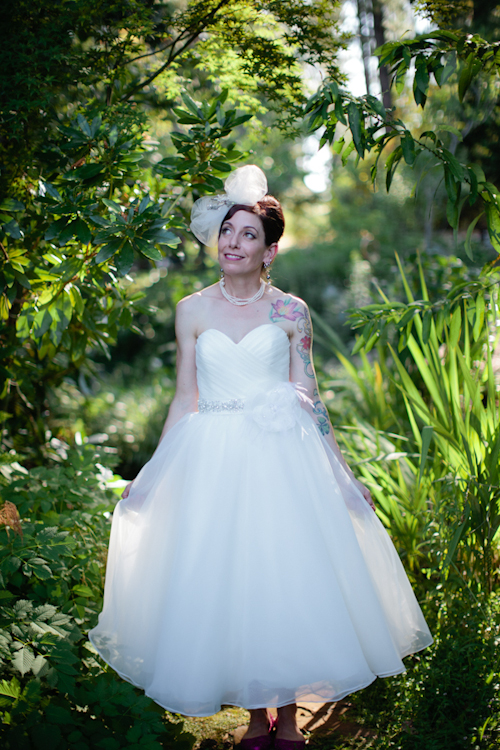 Looking back, do you have a favorite project or successful decor idea from your wedding? Tell us what you loved about it! It was so cool to be able to use the pool as an art piece while also staying consistent with our theme. We used big green balls that drifted over the water. It turned out exactly how I envisioned it, and I am pretty excited about that!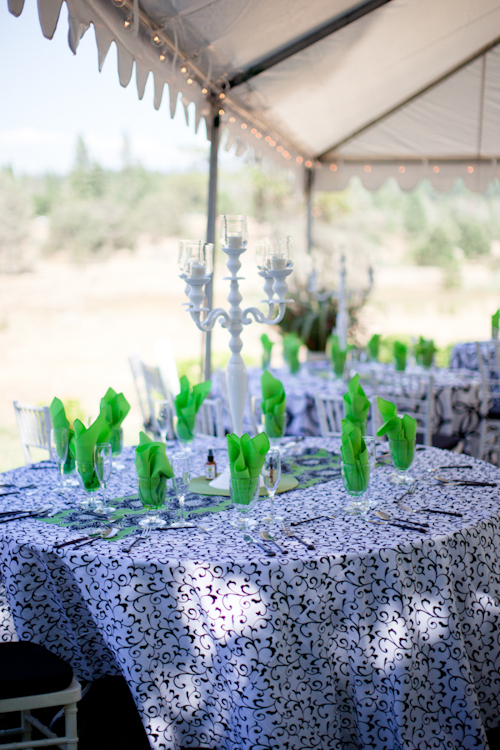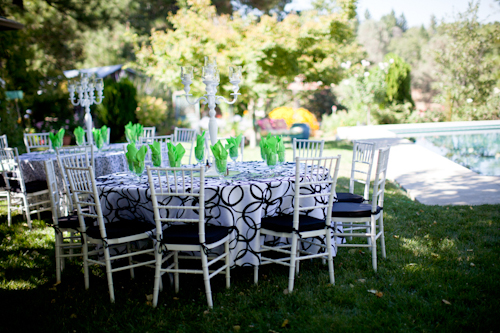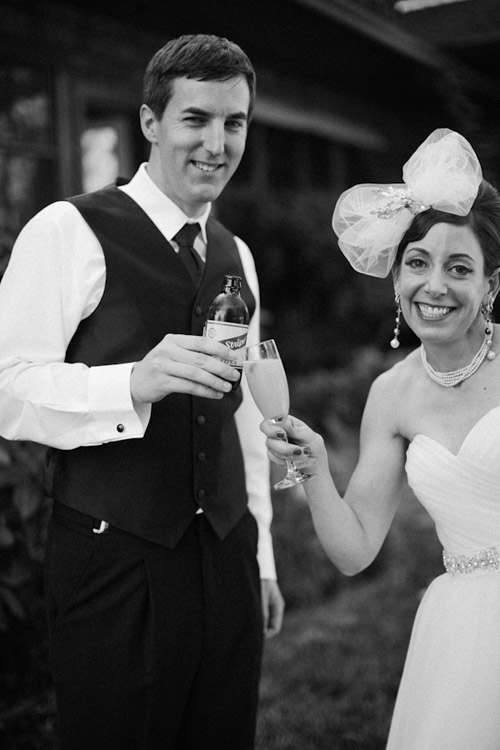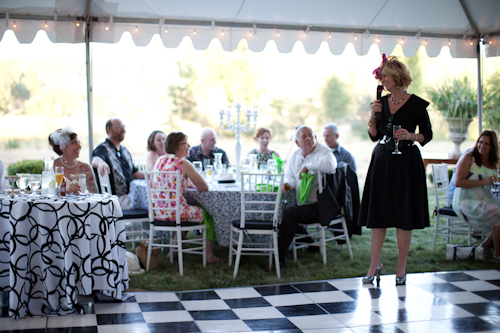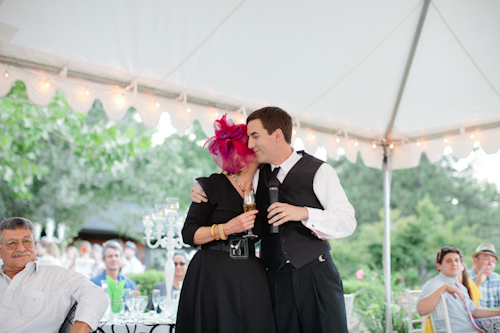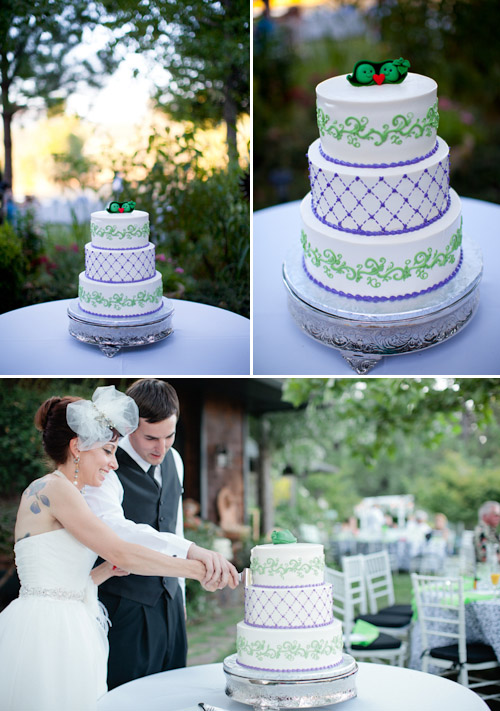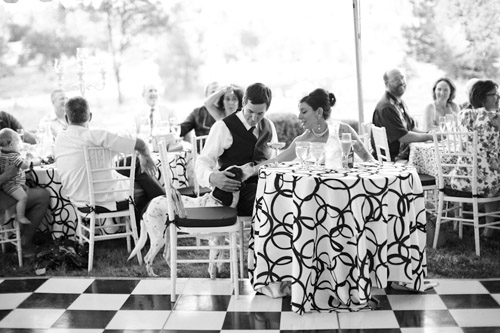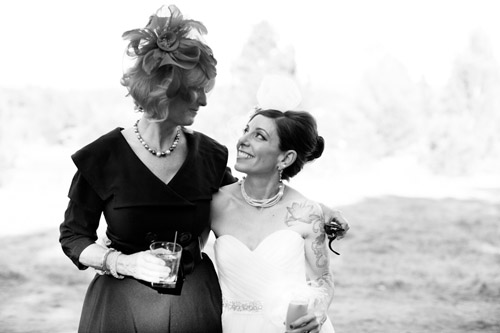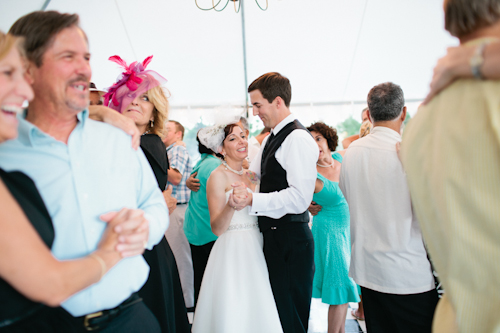 The Wedding Team:
Photographer: Athena Kalindi Photography
Ceremony & Reception Venue: Private Home
Officiant: Bride's uncle
Catering: Randy Ubry Creative Catering
Cake: Freeport Bakery, Sacramento
Hair and make-up: Rebecca Van Meter, and Champange Jane Salon
Favors: Essential oils and room sprays made by Kate
Rings: Heirlooms
Thank you for sharing your special day with us, Kate and Seth!