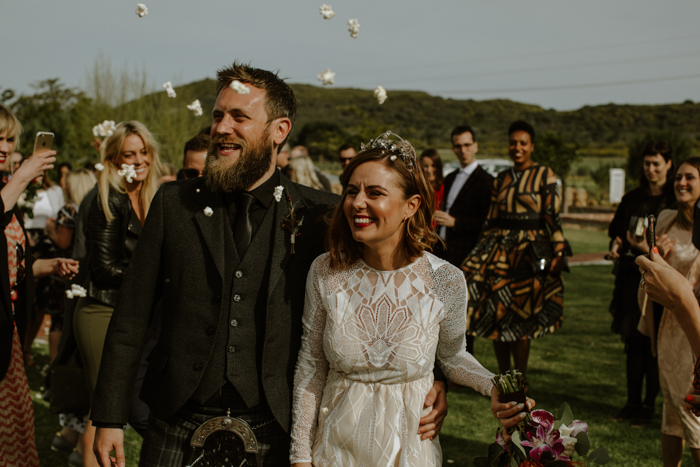 Michelle and Neil's homegrown, DIY wedding at De Uijlenes Nightjar had an unexpectedly edgy twist that we just can't get enough of! This uber-creative groom made every detail, from the posters to the menus to the wine labels, then the talented planners at Kraak put it all together into a laid-back, outdoorsy affair that felt just like going to a friend's house for a dinner party. But it was the edginess of the hand-drawn designs combined with the sentimental nods to the couple's beloved pets took the charm factor to the next level. Our hats off to Hayley Takes Photos, who did a phenomenal job capturing all the quirky details and raw emotions of this one-of-a-kind South African wedding!
The Couple:
Michelle and Neil
The Wedding:
De Uijlenes Nightjar, Gansbaai, South Africa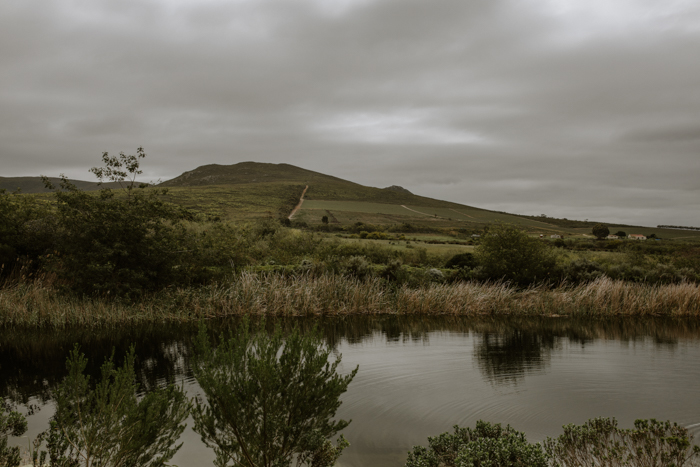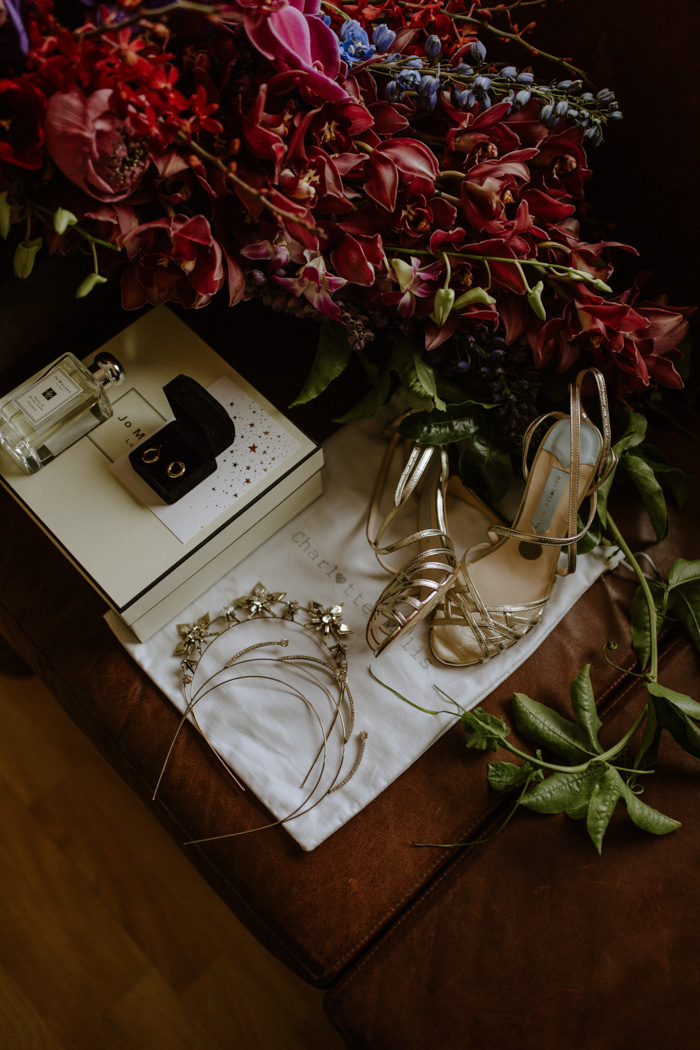 The most important thing for me was to walk towards Neil still looking like me. My make up was clean with my usual red lips, and my hair was exactly like I would usually wear it. I felt the same for my dress, which is from Grace Loves Lace; I fell in love with it instantly! I wanted to be comfortable, feel beautiful but still be me, and the dress was perfect and felt gorgeous in it. I met Tilly Thomas Lux at Curious Fair and became obsessed with the idea of having a headpiece made by her. This meant that every dress I tried on I had to envision how it went with my eventual headpiece!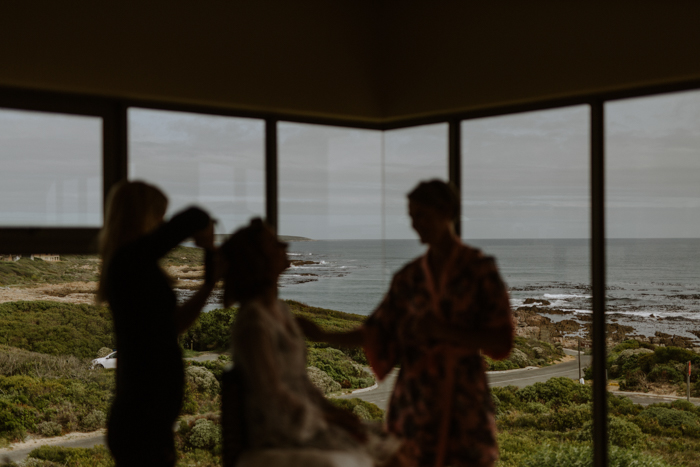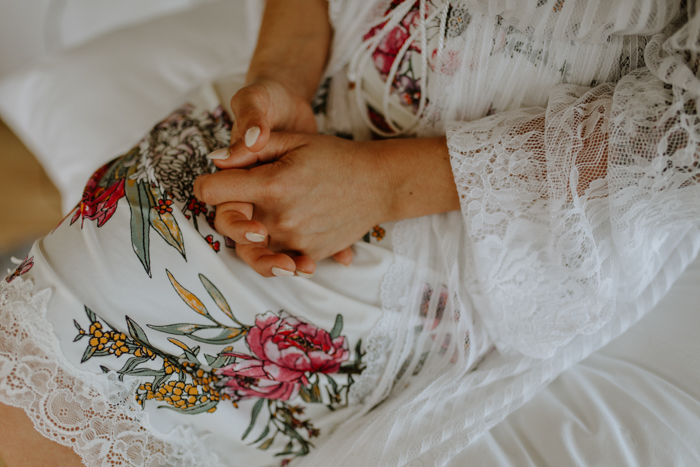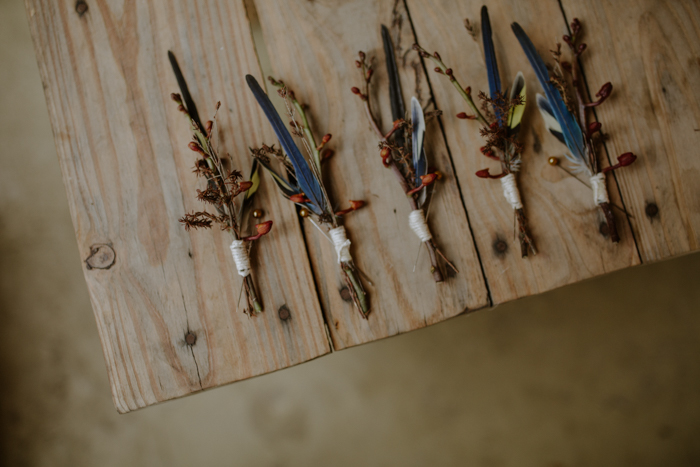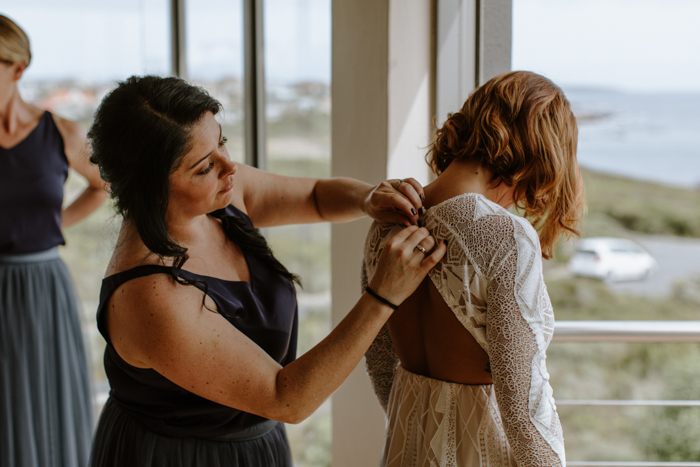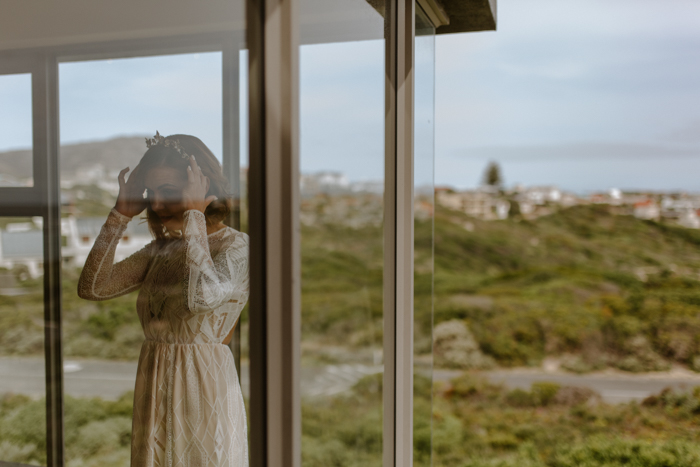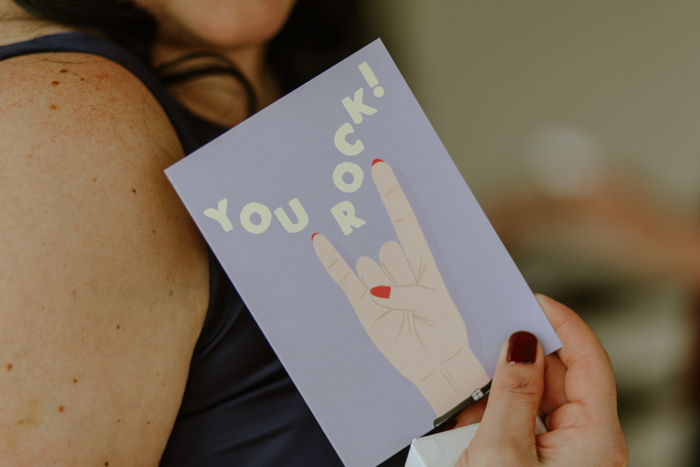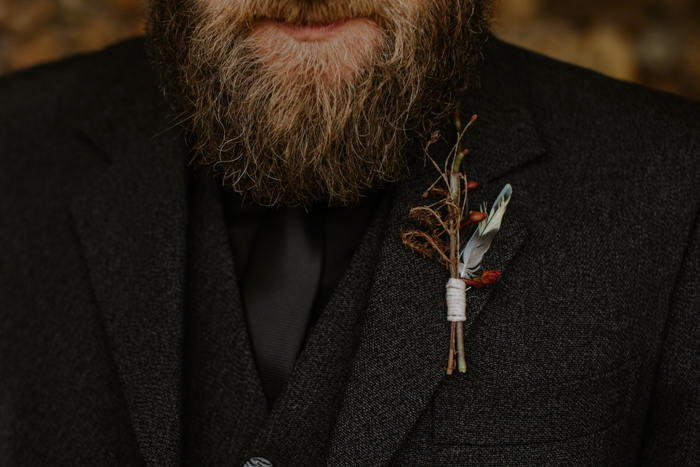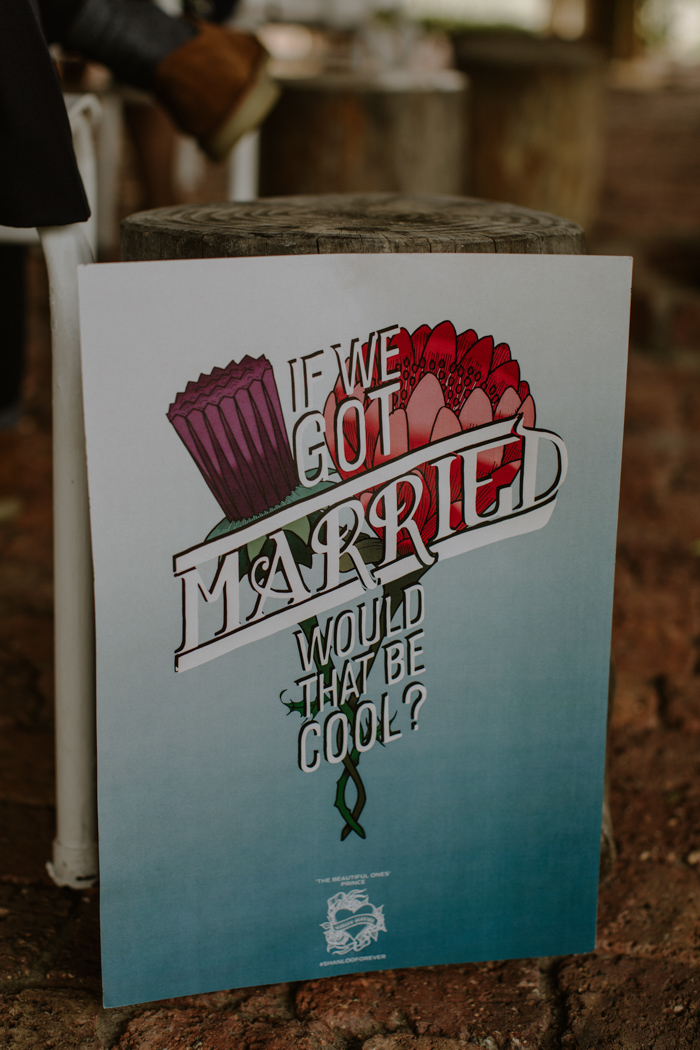 It was most important to us that our wedding felt personal — that it felt like it belonged to us and that our friends and family could feel that. We also didn't want to get stuck on the "must dos and don'ts" and just do it our way. Ultimately, we just wanted everyone to relax and enjoy the day!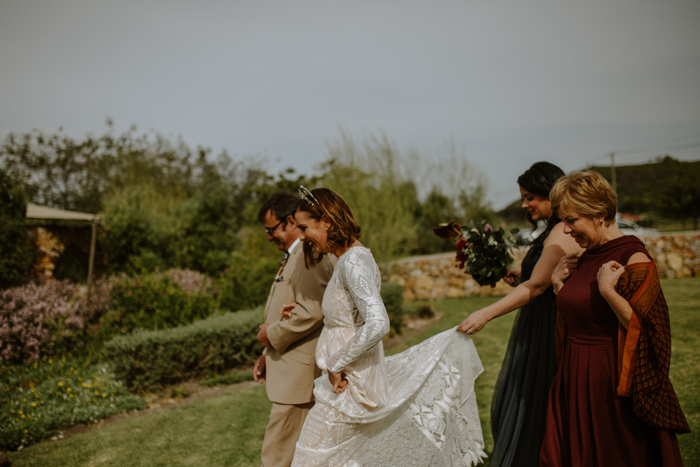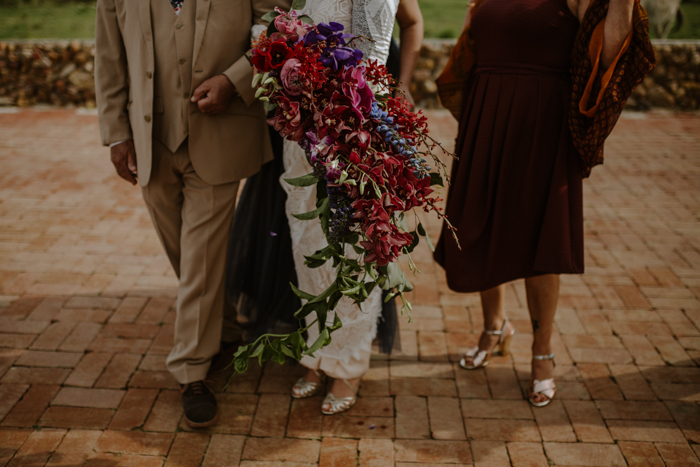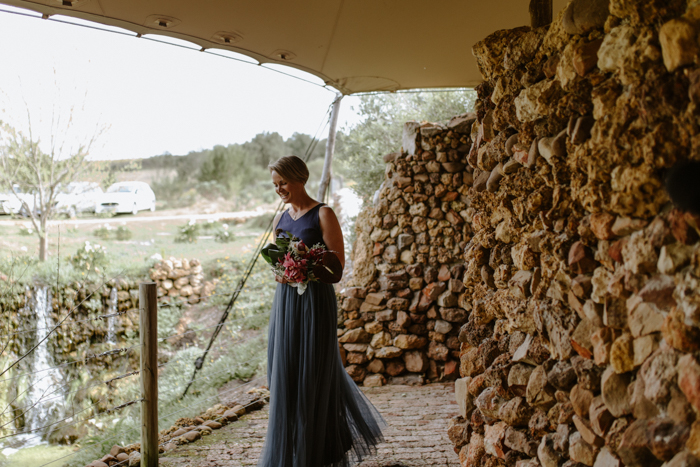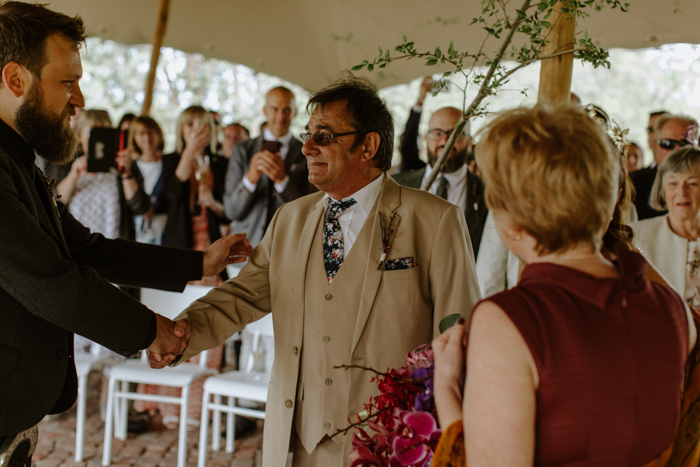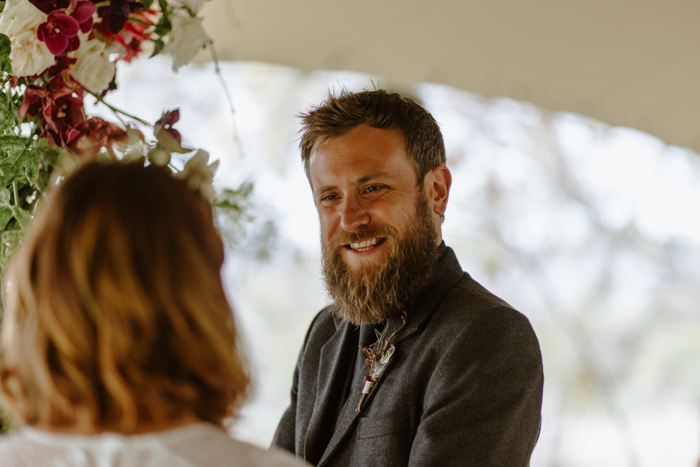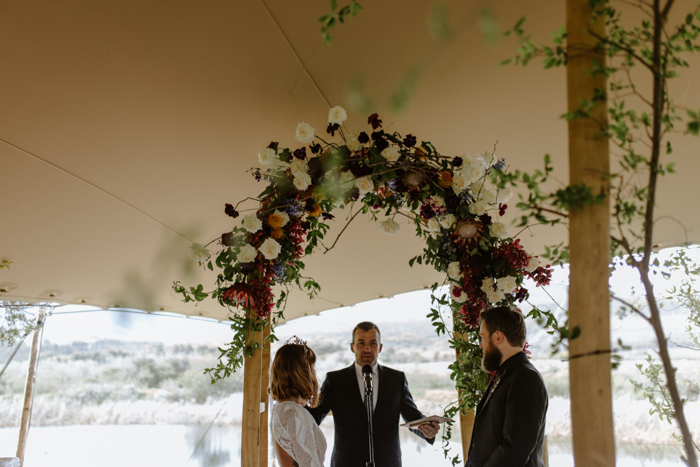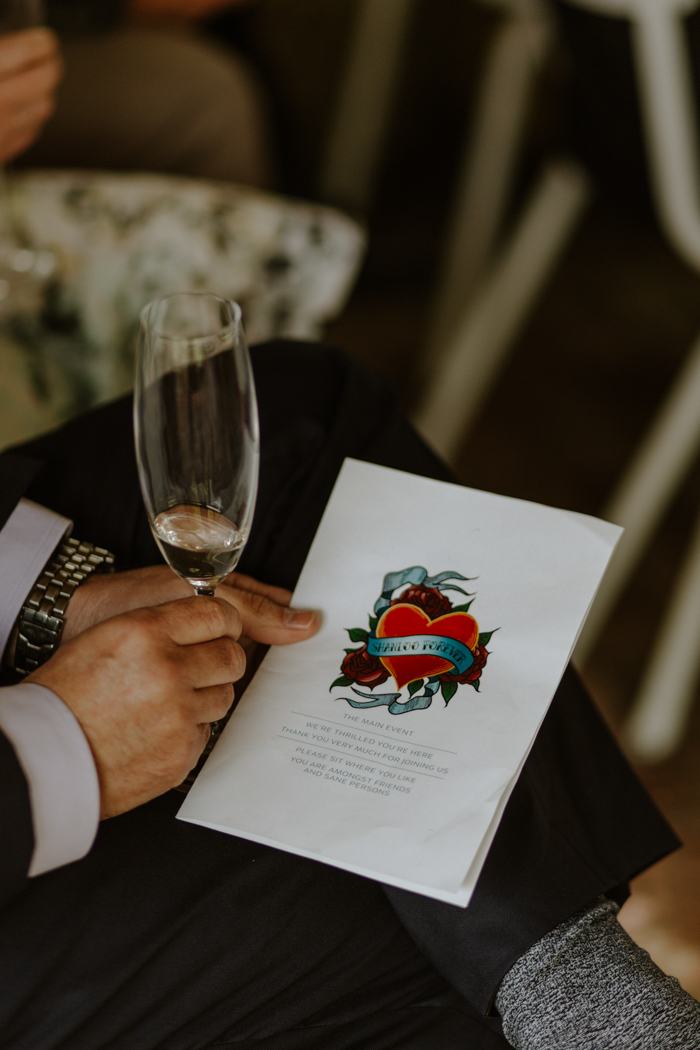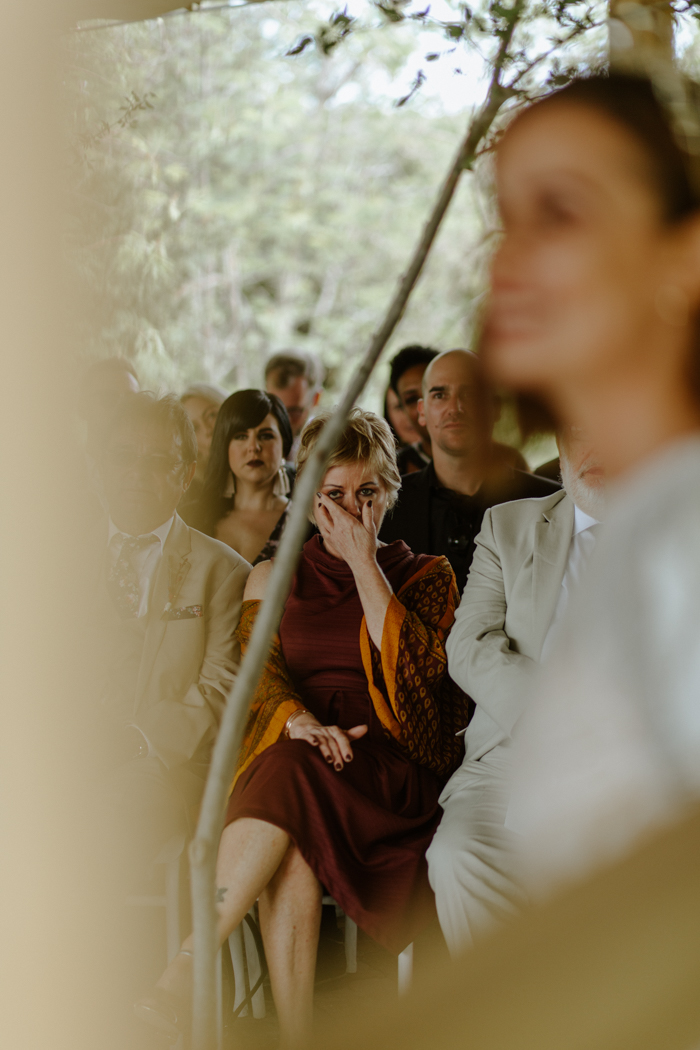 The most memorable moment of the day was our officiant going rogue. We wanted a ceremony that was "short but sweet" and we agreed, after our first meeting with Fourie, to have one reading. However, our officiant felt inspired after our meeting and did two extra readings one from Shakespeare and another from the Velveteen Rabbit. He tapped into who we were incredibly quickly, and deeply, and made our ceremony extra special and emotional.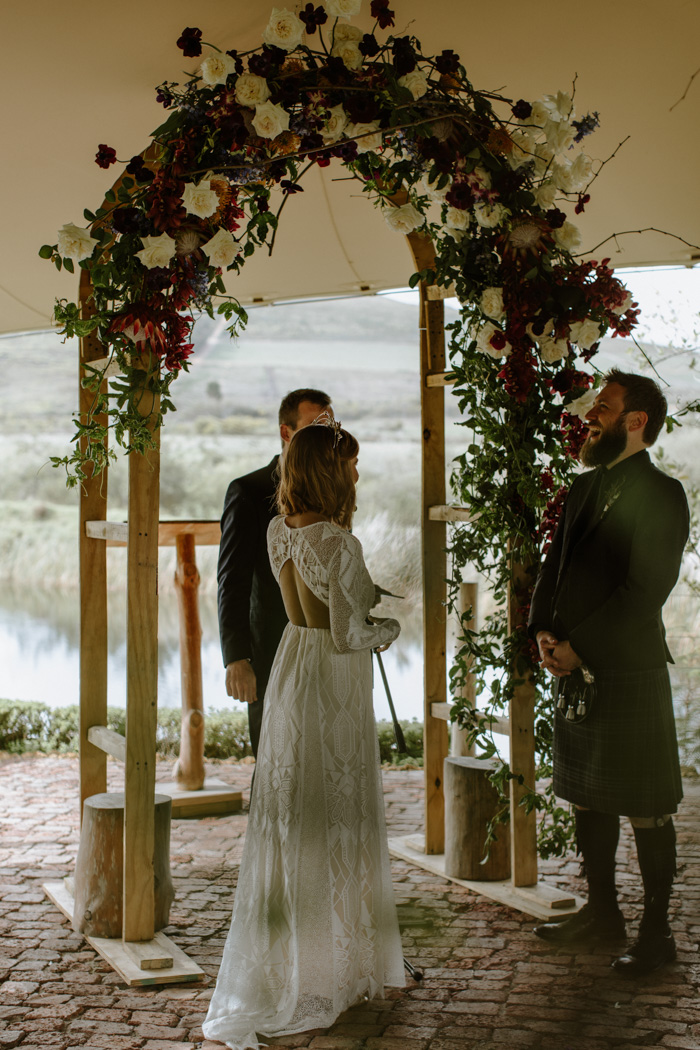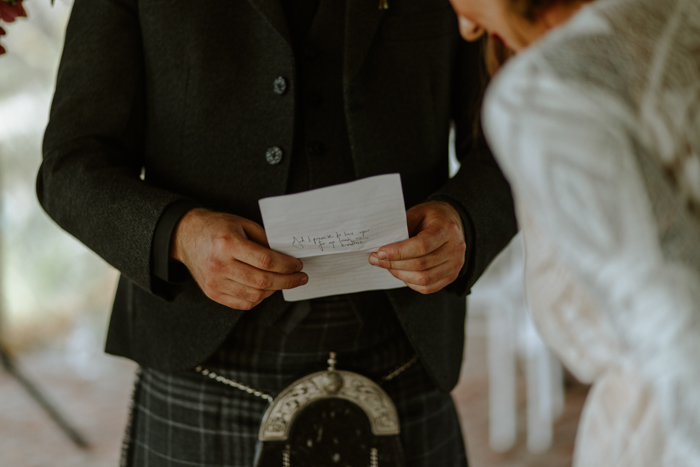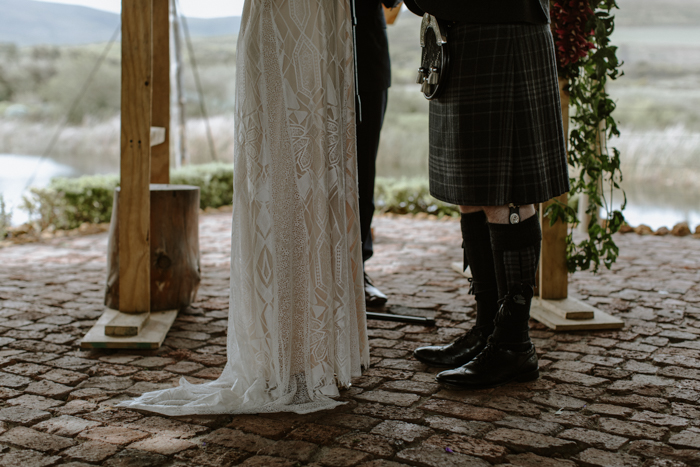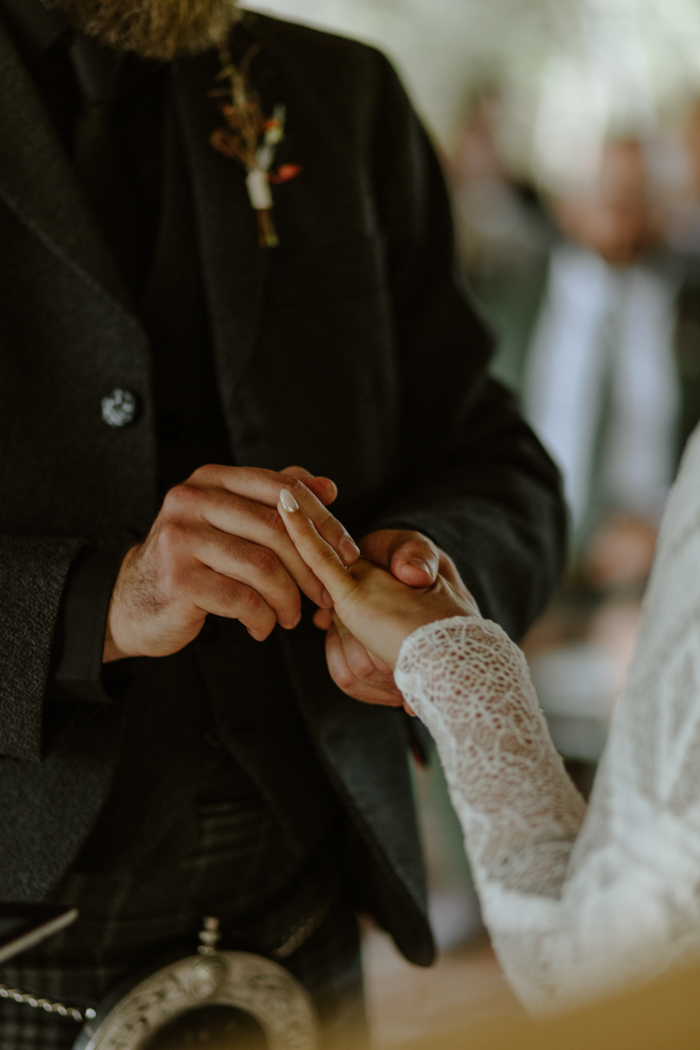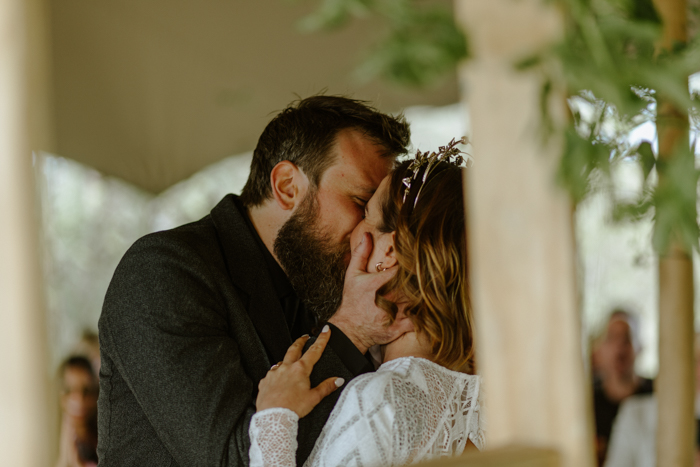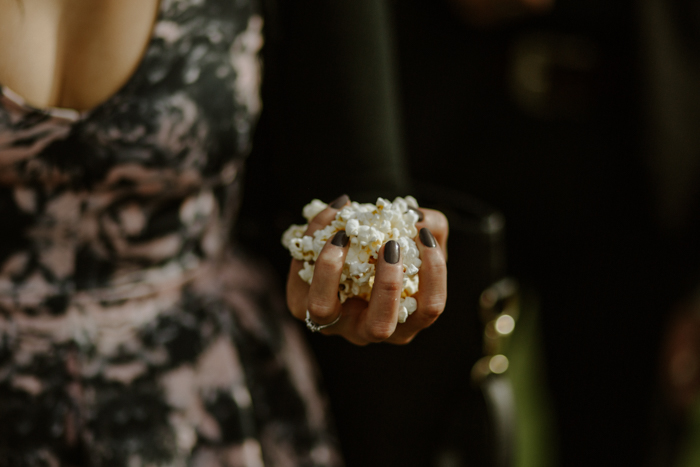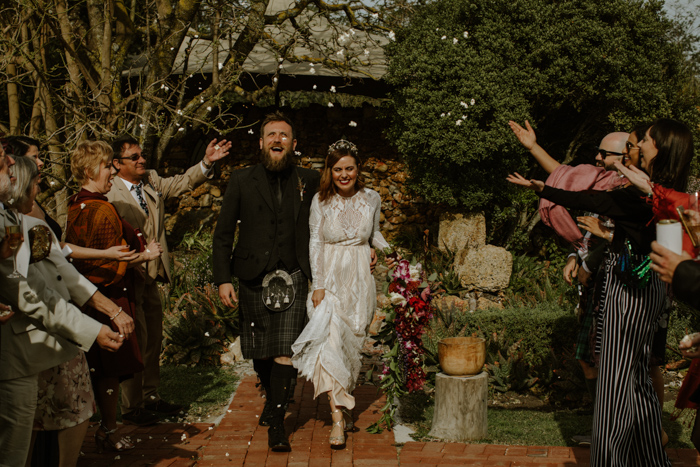 We knew we wanted our wedding vibe to be creative but feel homely and intimate. We wanted there to be a really warm feeling and for everyone to feel relaxed. We loved the idea of little touches designed by us – posters, names, etc. were all designed by us and featured a logo of our couple portmanteau name "Shanloo." The little details in the posters and menus were cues from our favourite films and songs. The gin was all selected from South Africa and Scotland and the craft beer was local. We even designed our own wine labels — each wine was dedicated to one of our pets. The button holes were made using the feathers fallen from our pet budgies during their moult. Our vibe was really about us feeling at "home" and making sure it felt honest and welcoming. The best way to describe it was that we wanted the day to feel like our friends were coming over to us for an epic dinner at our place.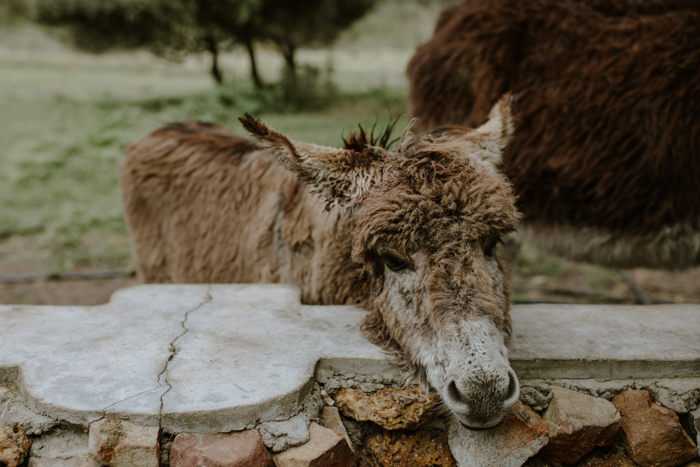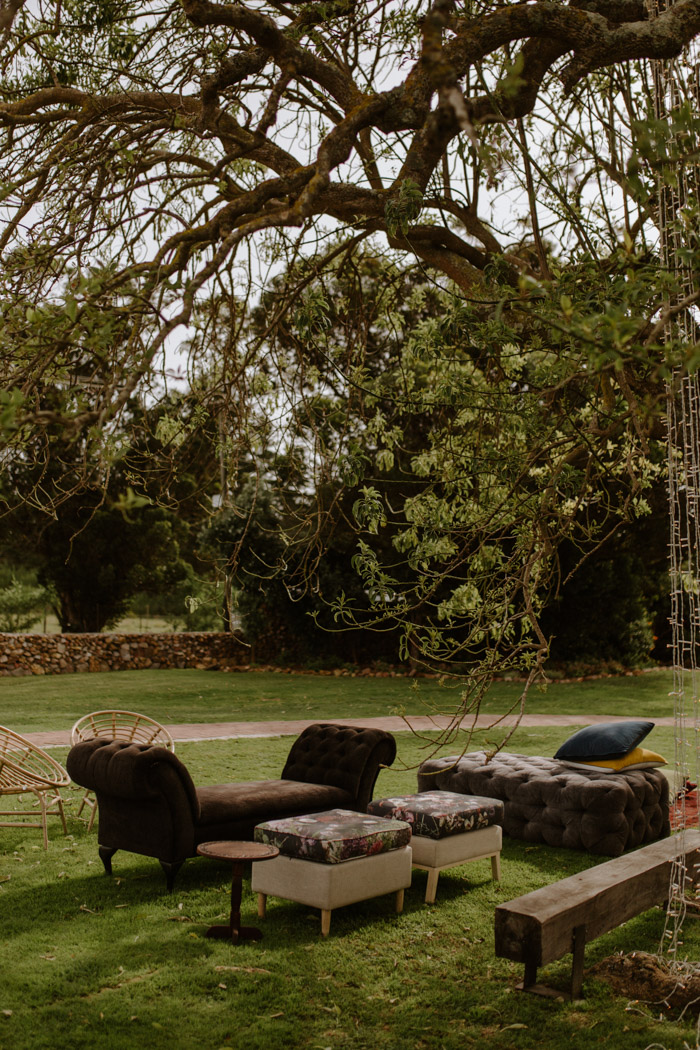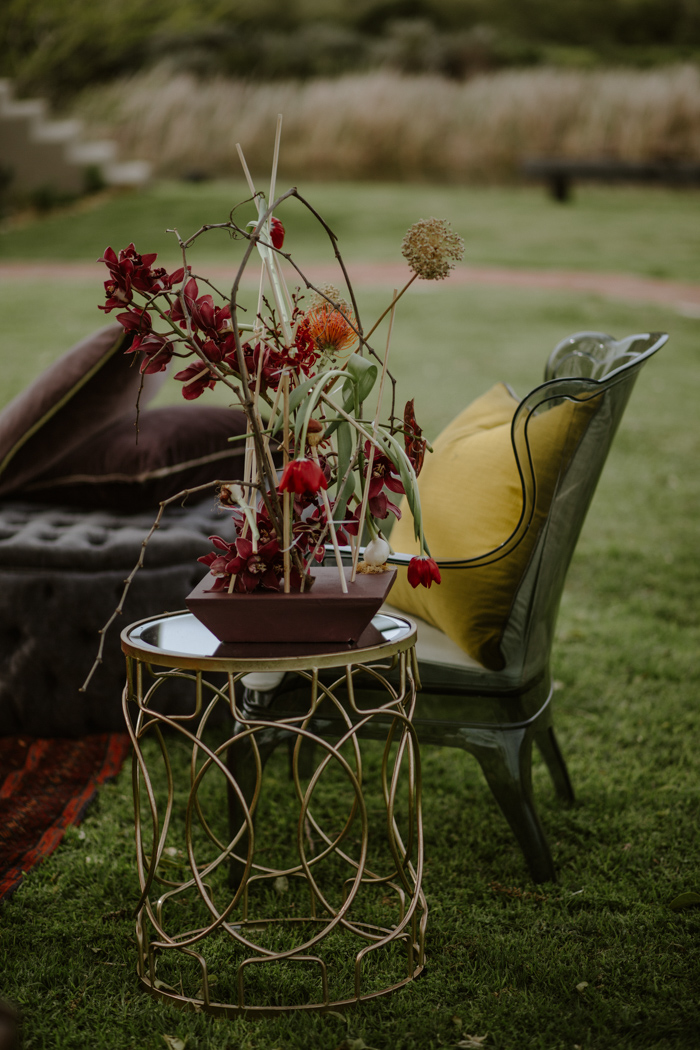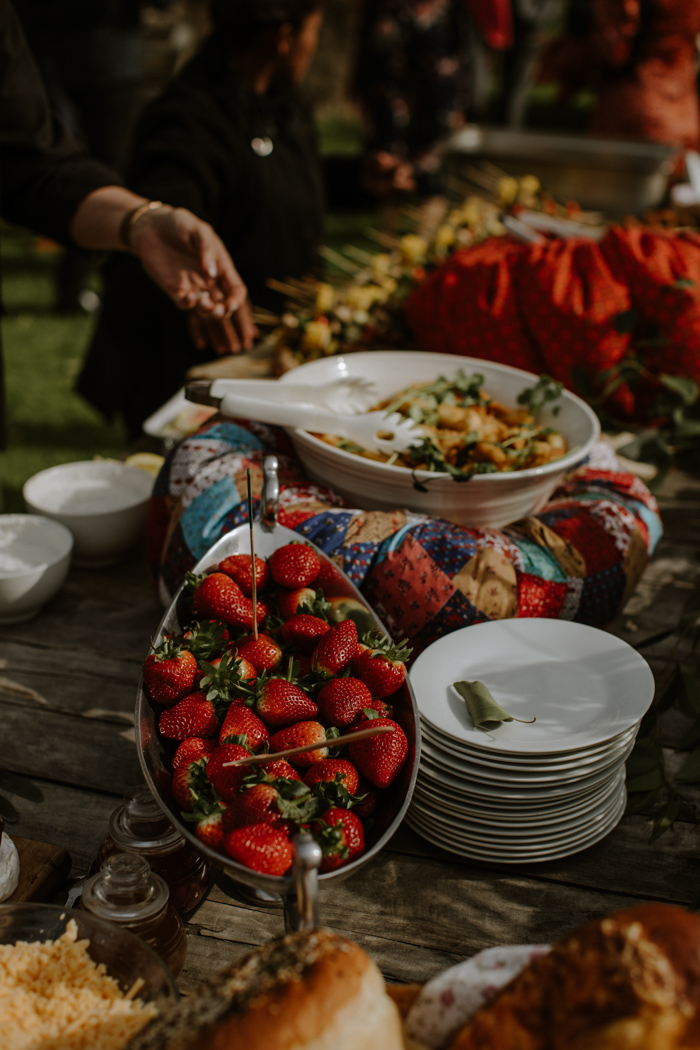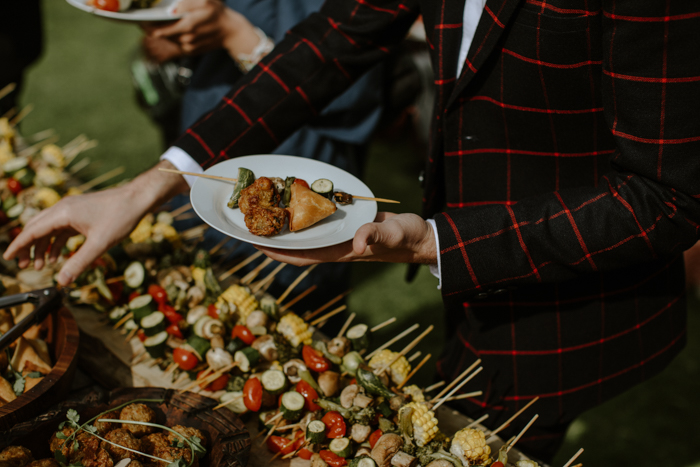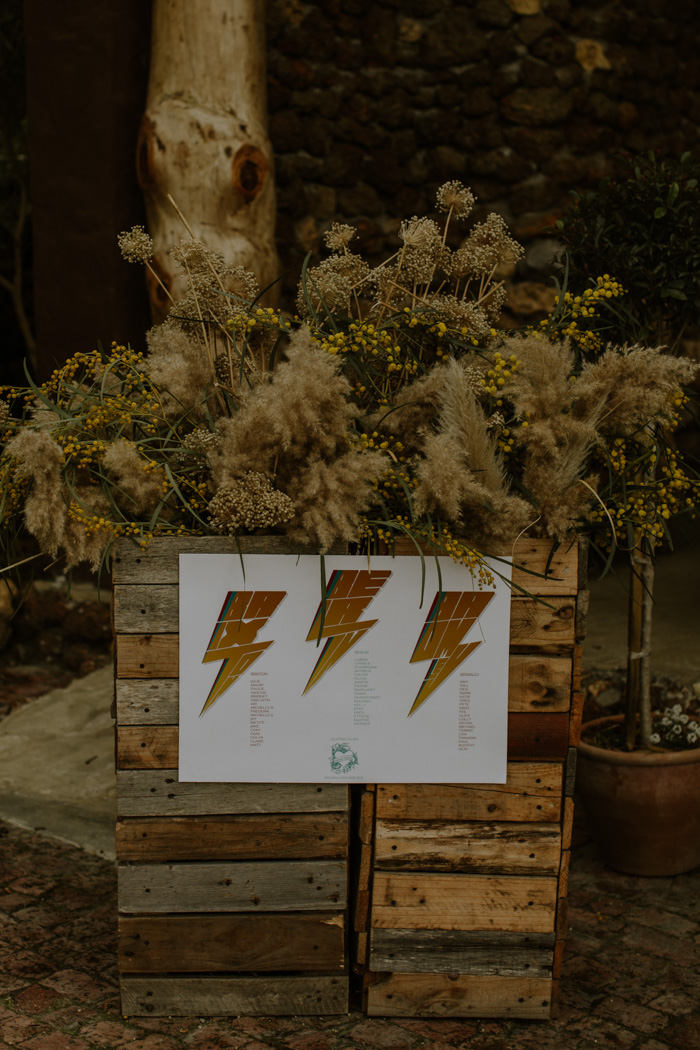 Our best advice would be to get yourself a good planner! It is particularly useful to have someone on the ground if you are doing a destination wedding as we were. You need someone who can be there to really focus on the details.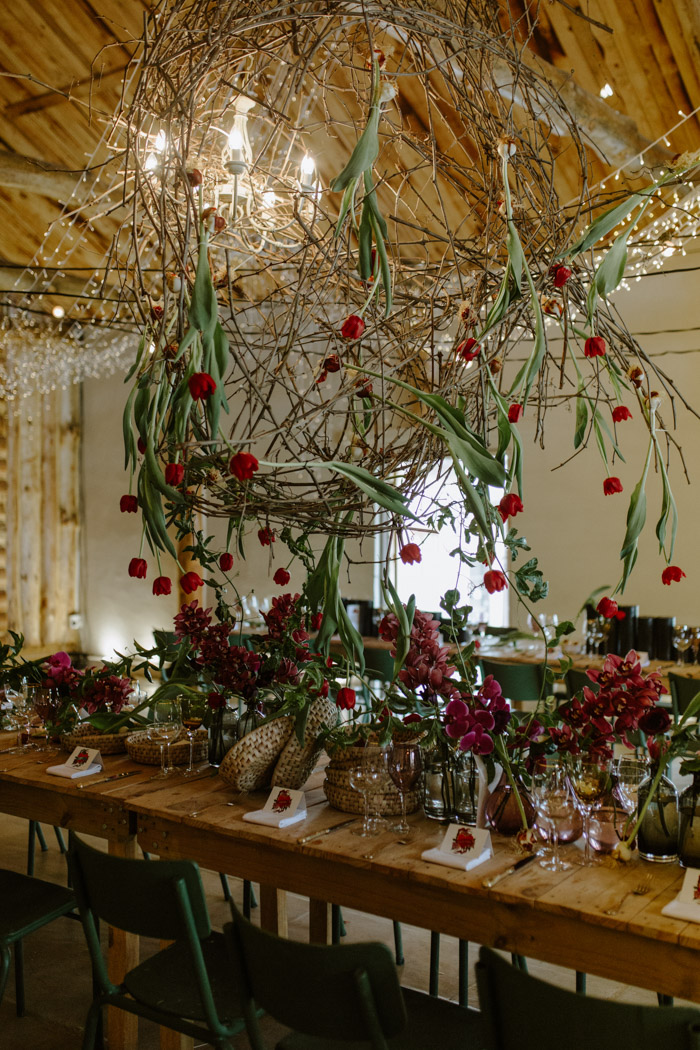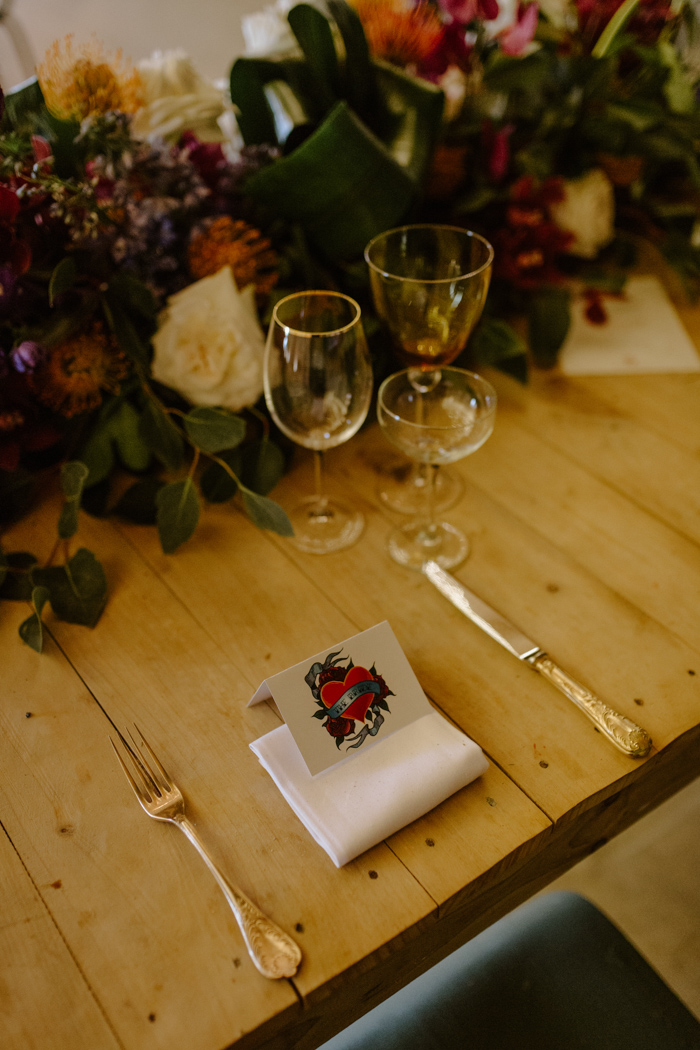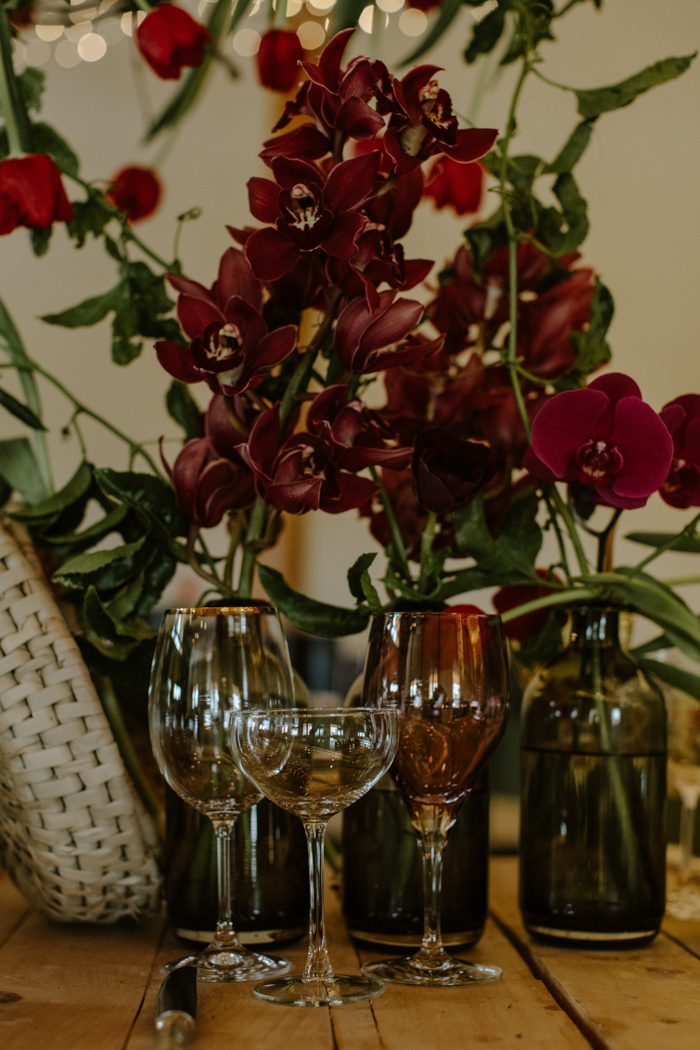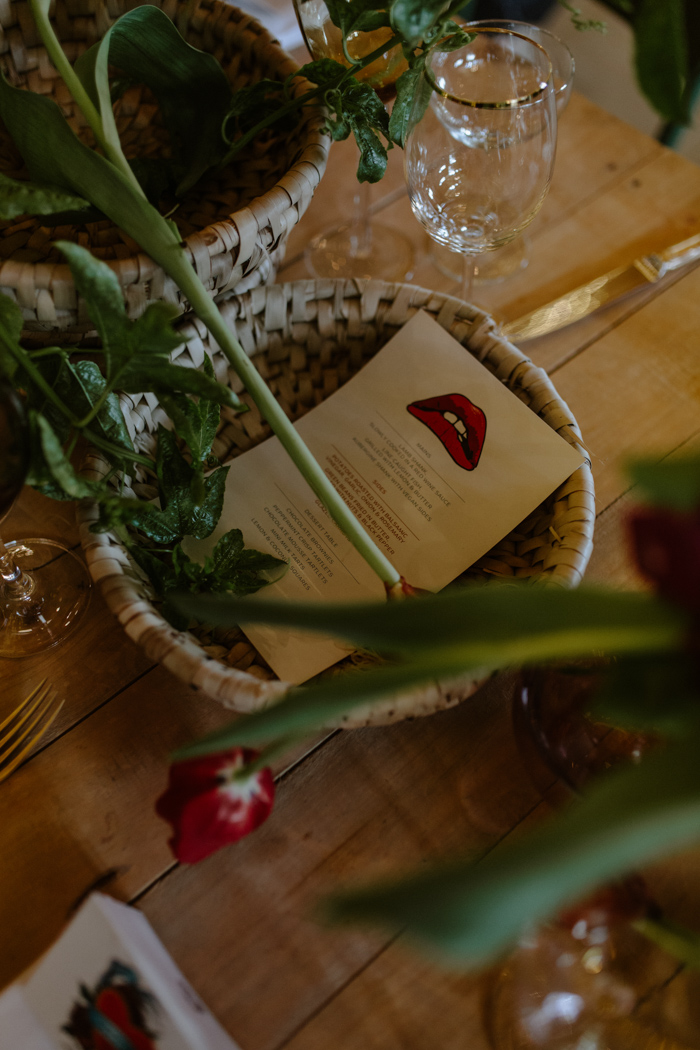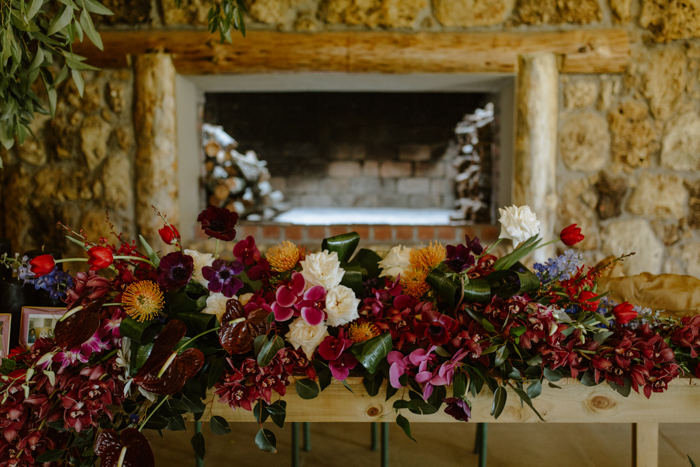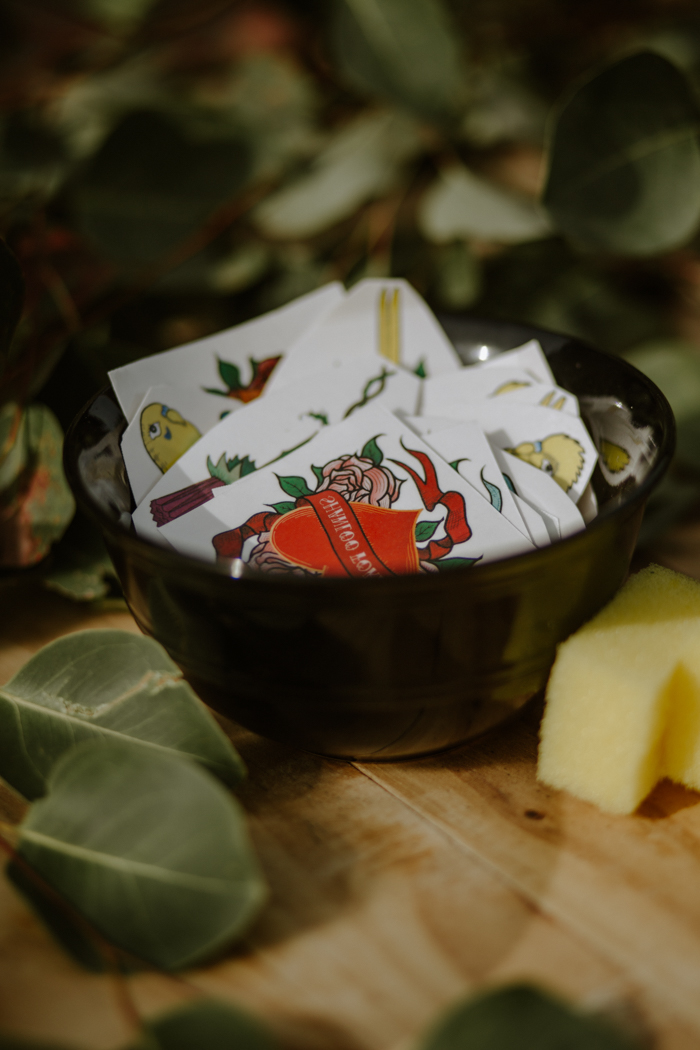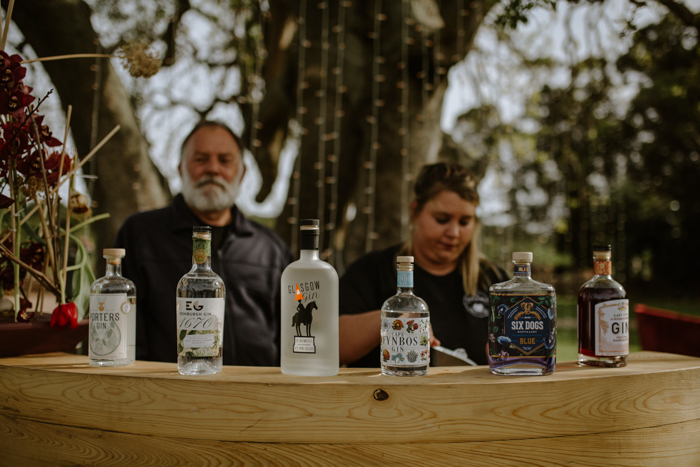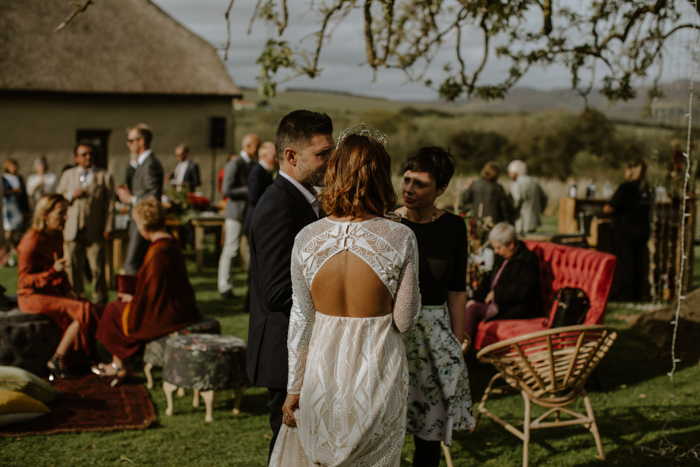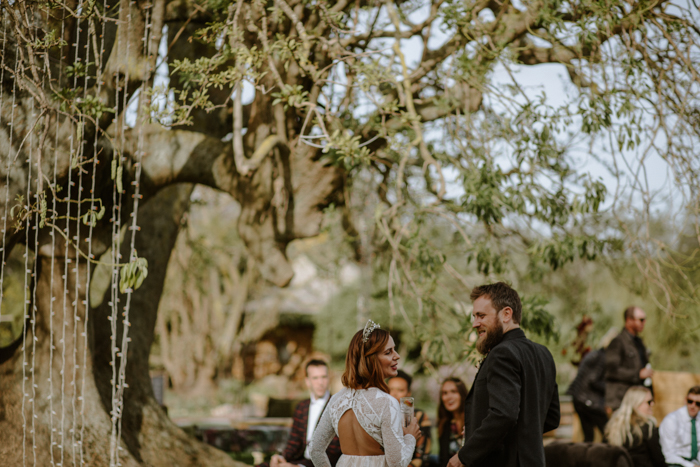 Our biggest congratulations and thanks to Michelle and Neil for sharing their gorgeous wedding at De Uijlenes Nightjar with Junebug! Love the edgy vibes they incorporated and looking for inspo for your own wedding? This enchanting forest elopement is brimming with edgy wedding fashion ideas!