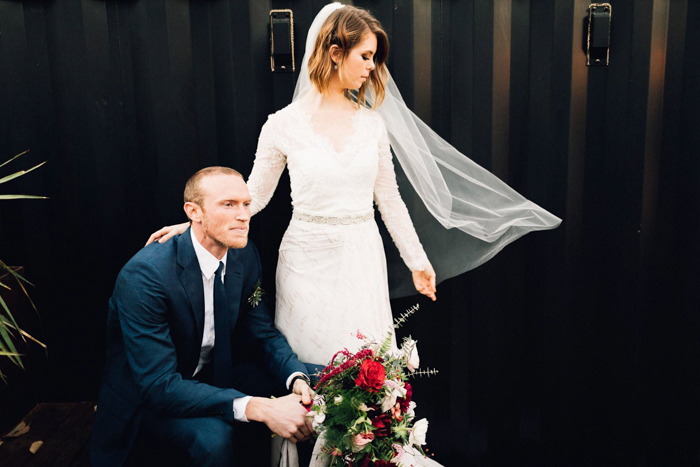 Small town charm met big-time romance in Amanda and Tyler's wedding at The Union on Eighth! The couple, who wanted their day to be a whirlwind of love that allowed their nearest and dearest a glimpse into their life, planned an unforgettable celebration with the help of Kelly Jones Events. Using a palette of jewel tones perfect for the Texas winter, they brought moody blooms designed by Sweetwater Stems together with vintage, rustic decor to create the coziest feel. The couple infused personal touches by writing their own ceremony, hiring a caricature artist for the reception, and serving Freebird's for dinner (as a nod to where they first met). But, of all the unique details, our favorites have to be Amanda's non-traditional wedding dress from Renegade Bridal, which was printed with a letter written by Tyler, and her fiery red exit dress! From the first look to the exit, this sweet Texas wedding was bursting with emotion, and Feather & Twine captured it all brilliantly!
The Couple:
Amanda and Tyler
The Wedding:
The Union on Eighth, Georgetown, Texas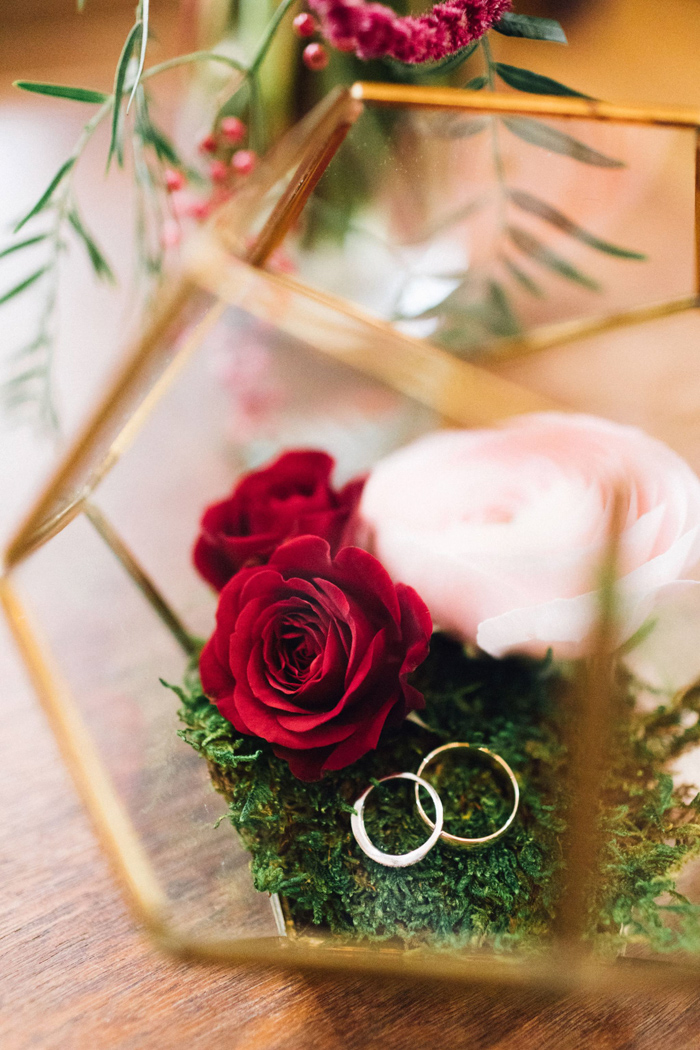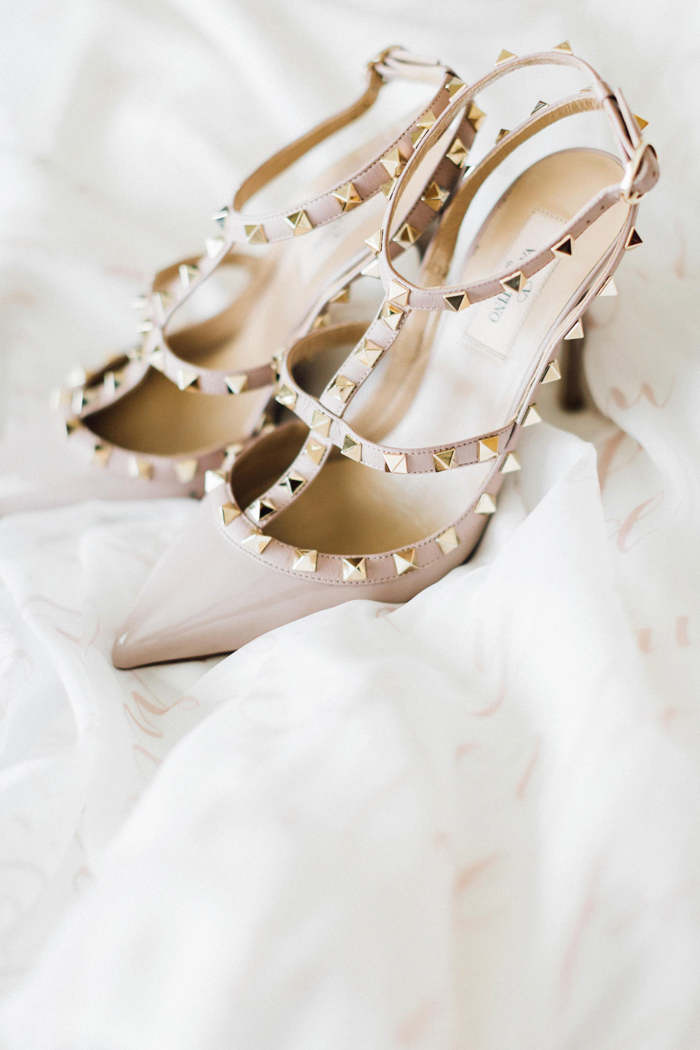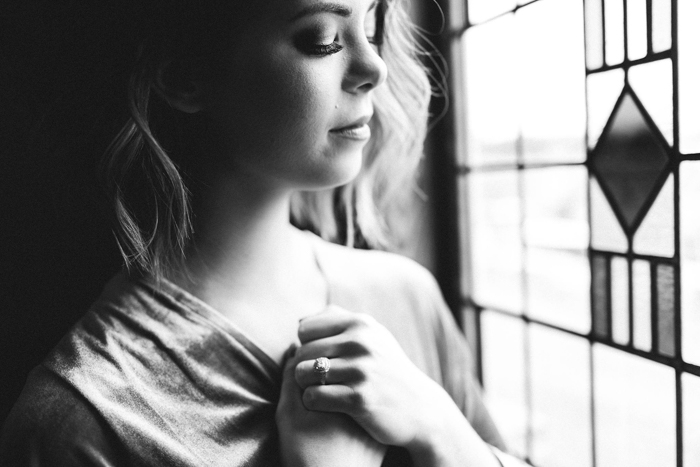 As a pretty private couple, the most important thing was to create an immersive experience for our friends and family. We wanted, above all else, to bring our loved ones into our world and show them the incredible love we had for them and for each other!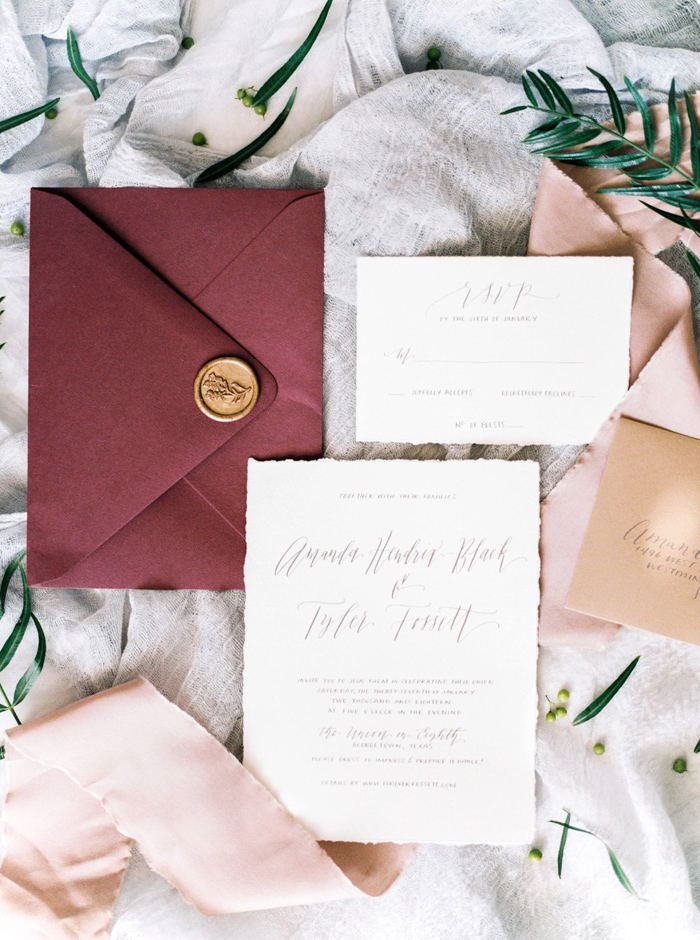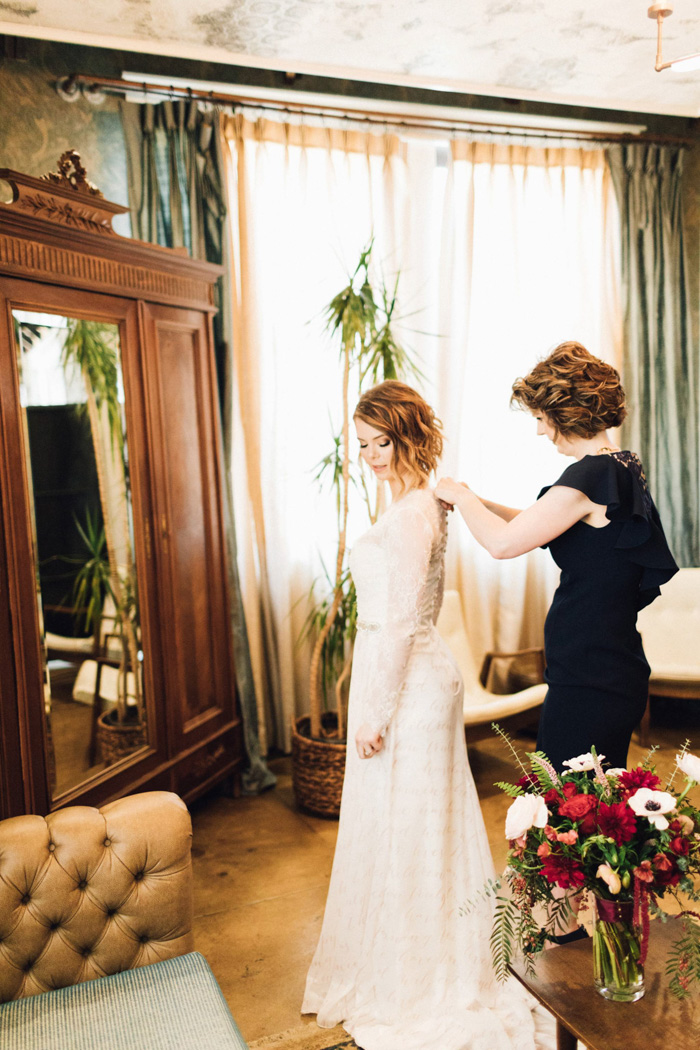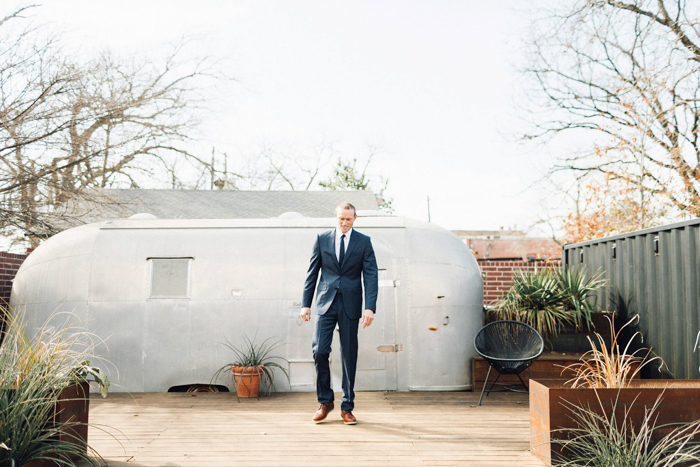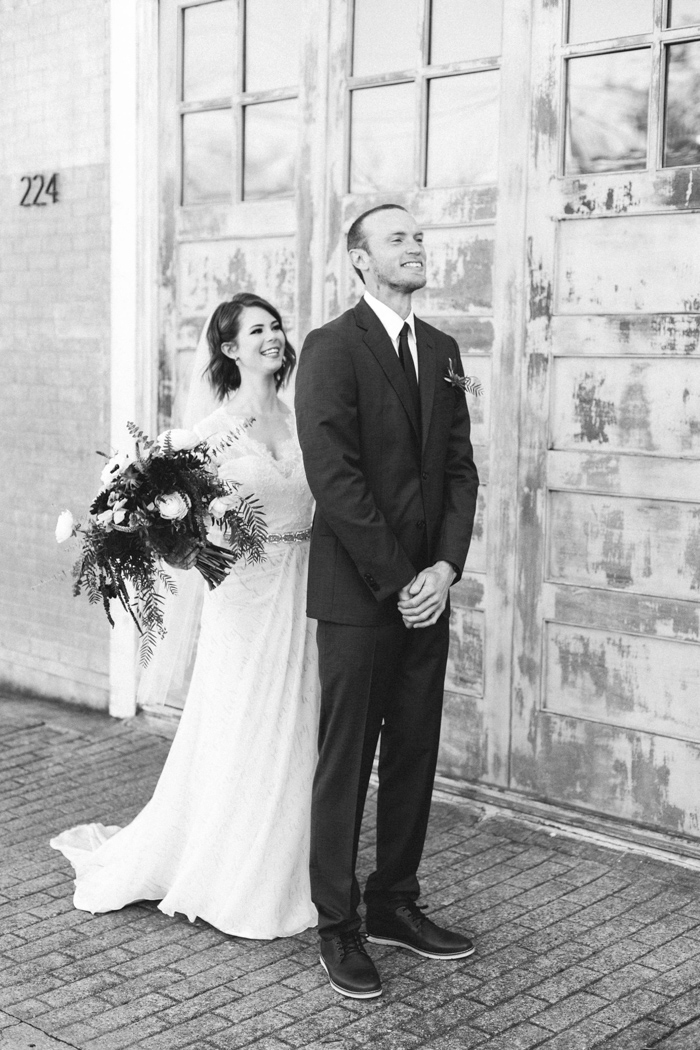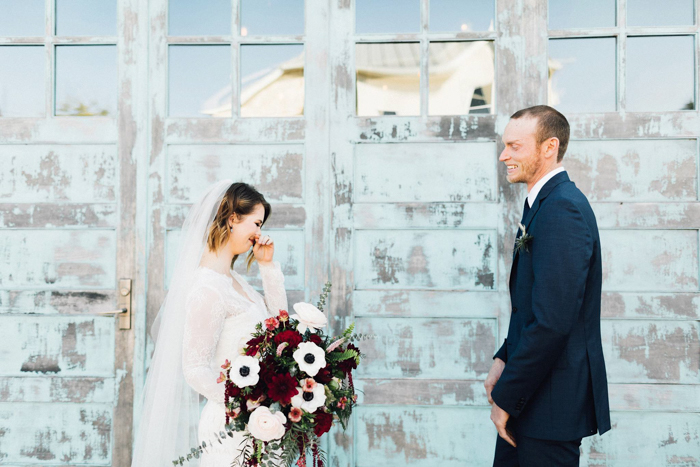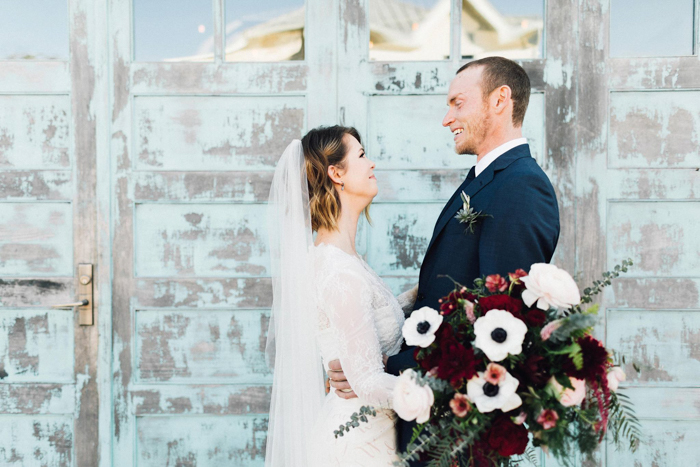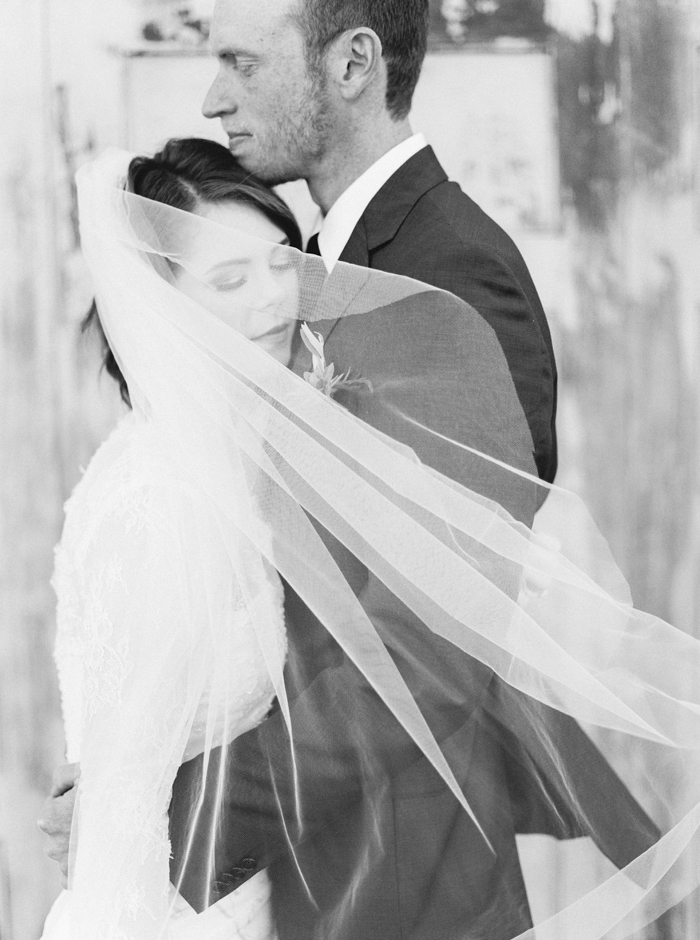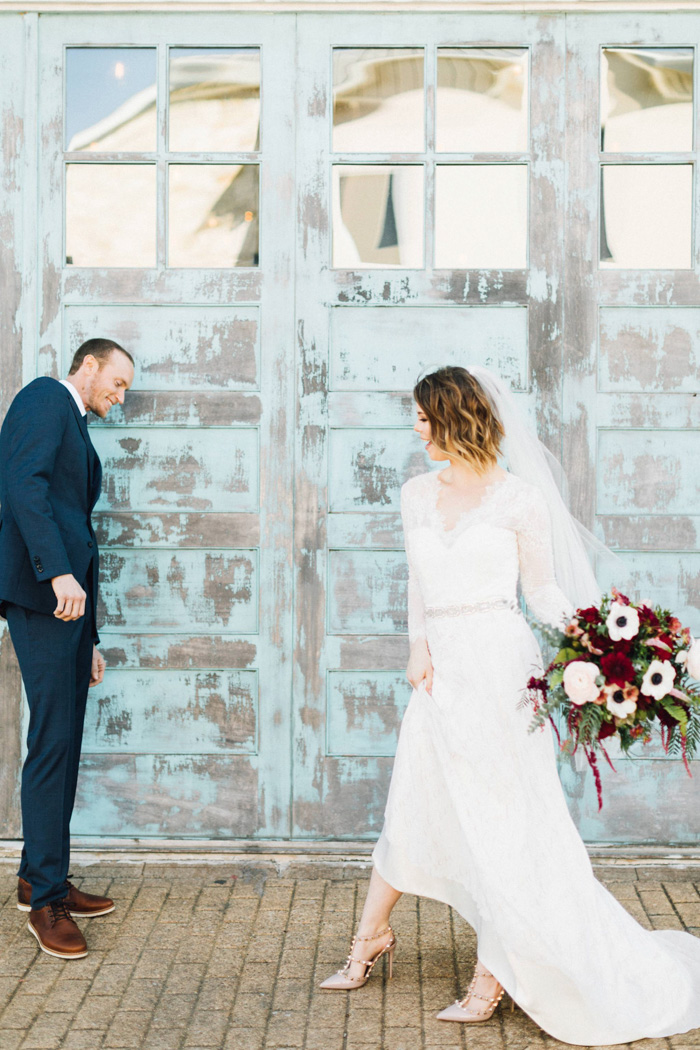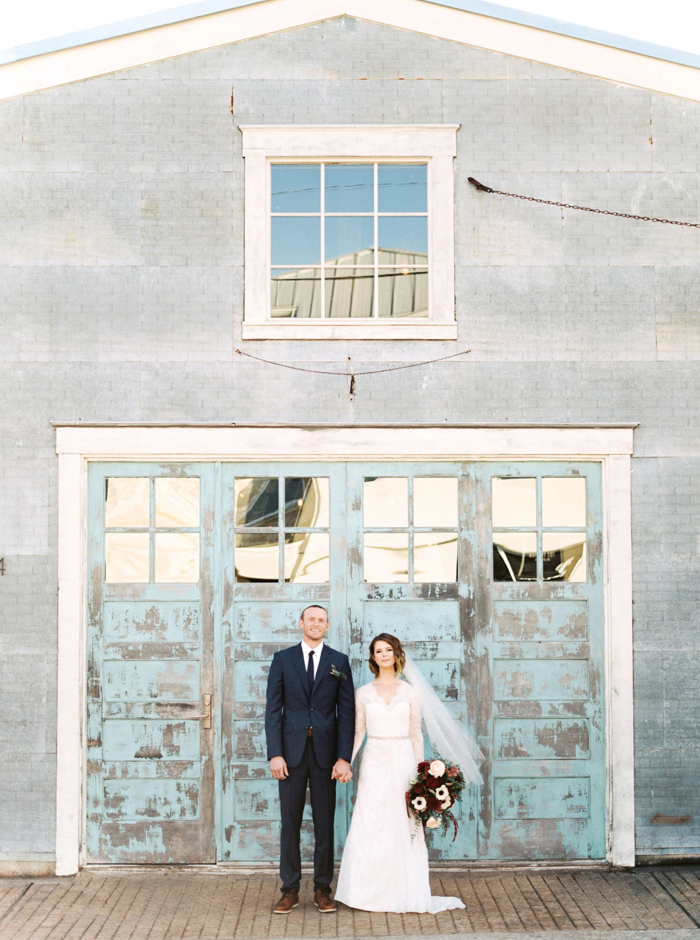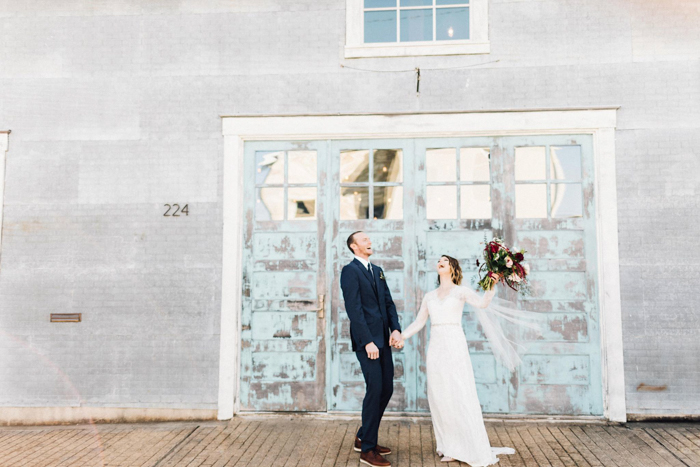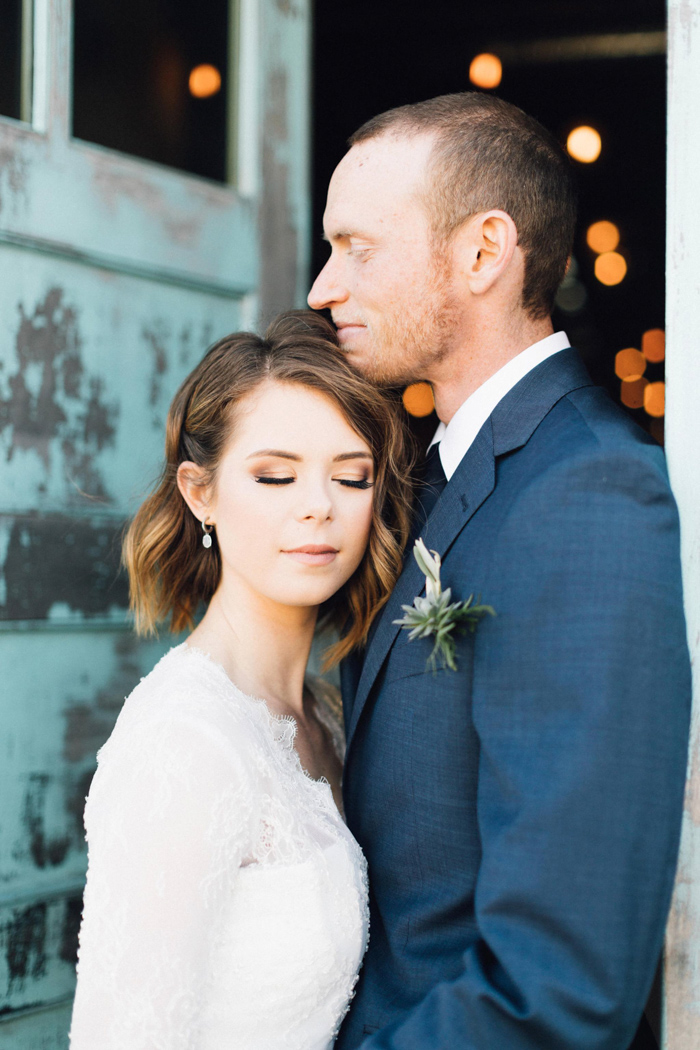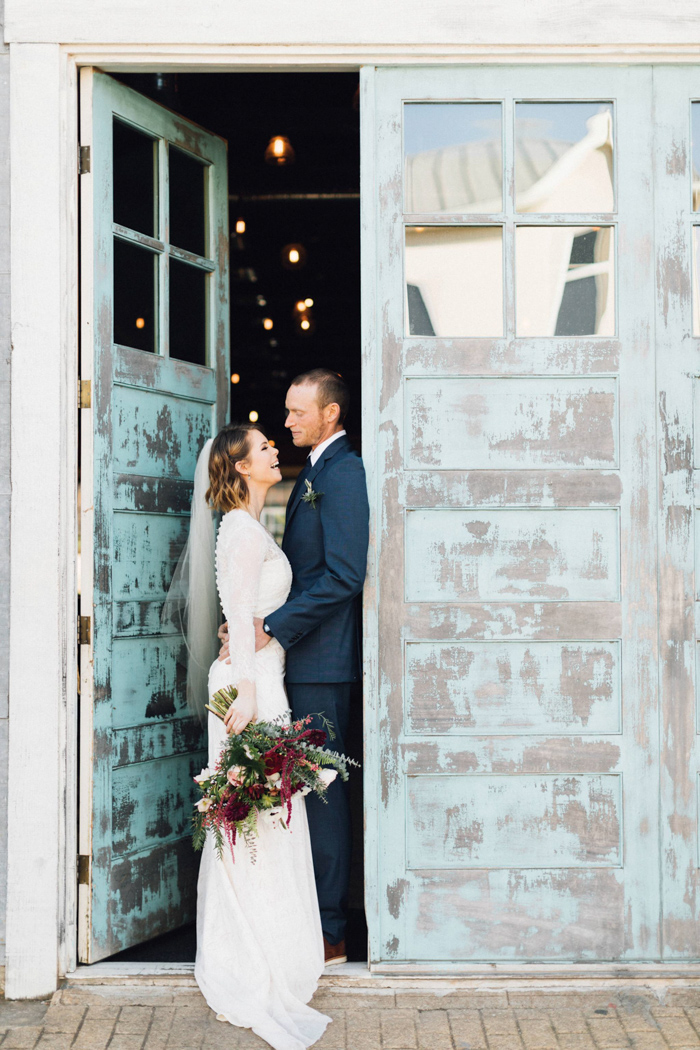 Our fashion and beauty inspiration followed the same theme as the rest of the ceremony. We didn't want to look or feel different than ourselves. We just wanted to be the wedding version! I kept my hair and makeup simple, and Tyler wore a slim fit suit and some sneaker sole dress shoes, which were great for dancing! The coolest part of our look was my skirt, which had a letter that Tyler wrote printed on it! The light pink print played off of my sister's pink dress and the bridesmaid's wine dresses. The boys wore blue suits to compliment Tyler.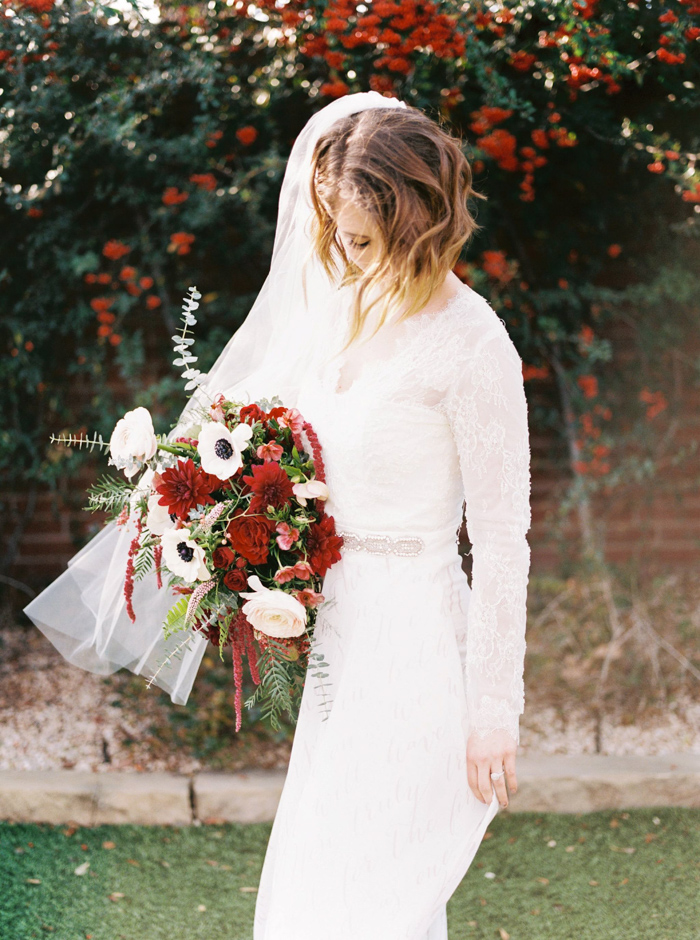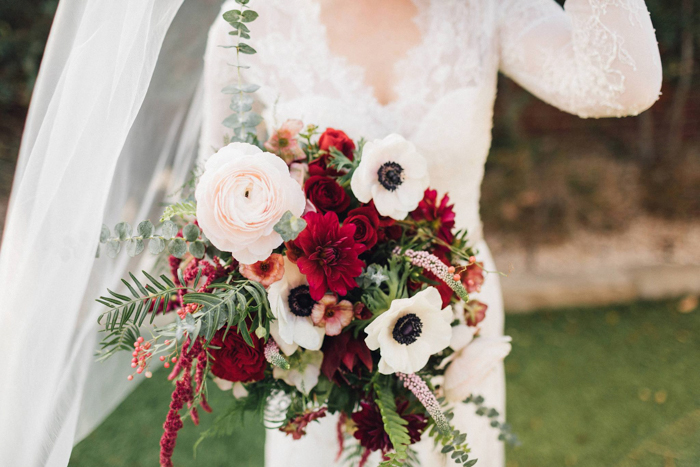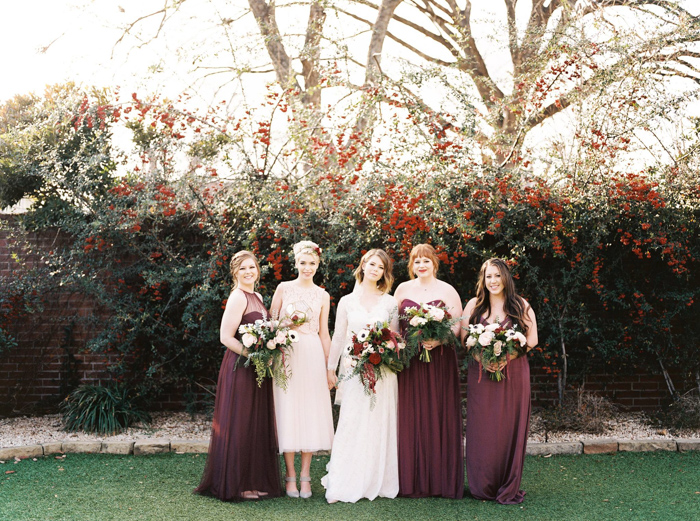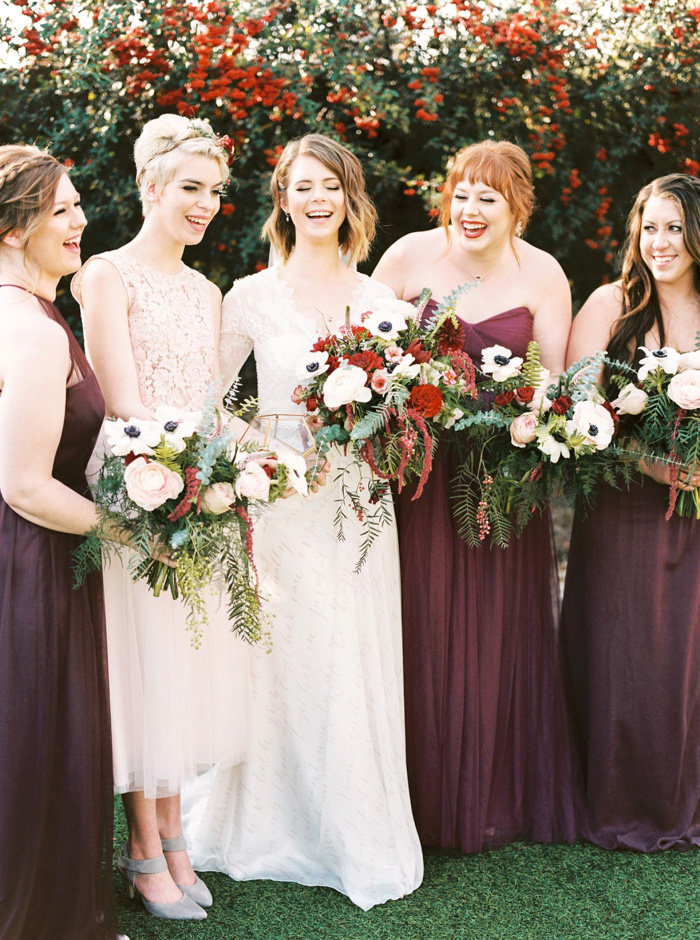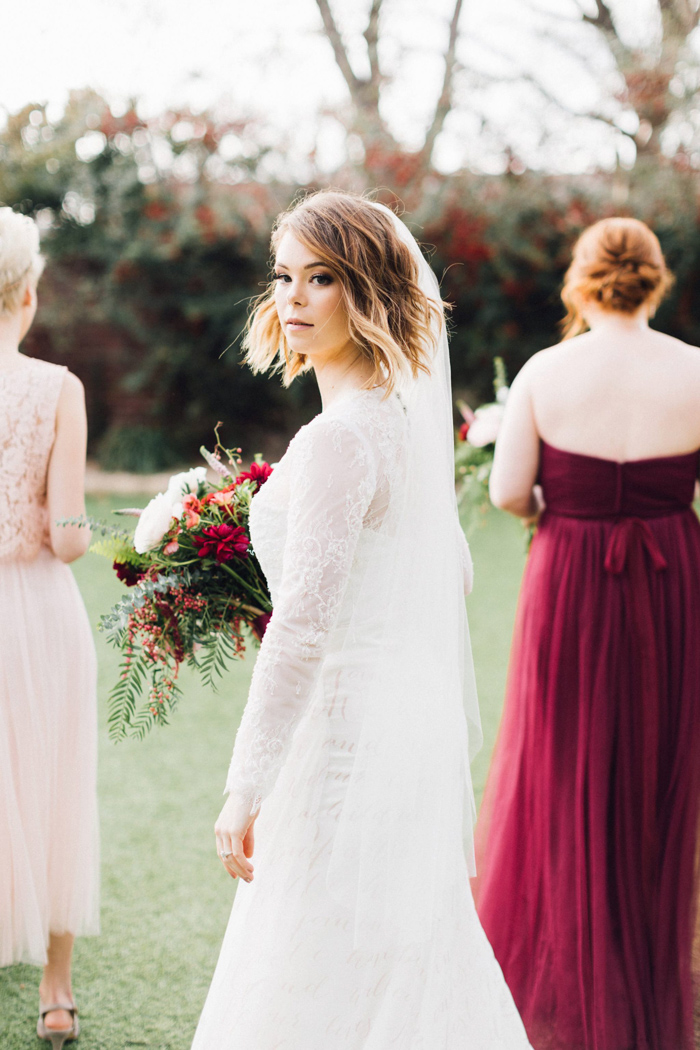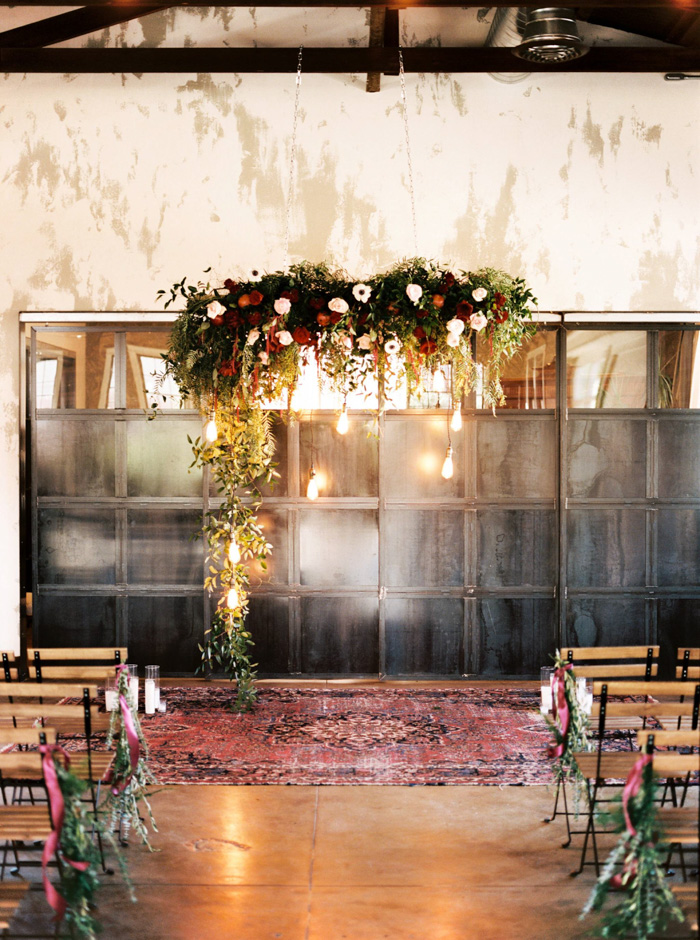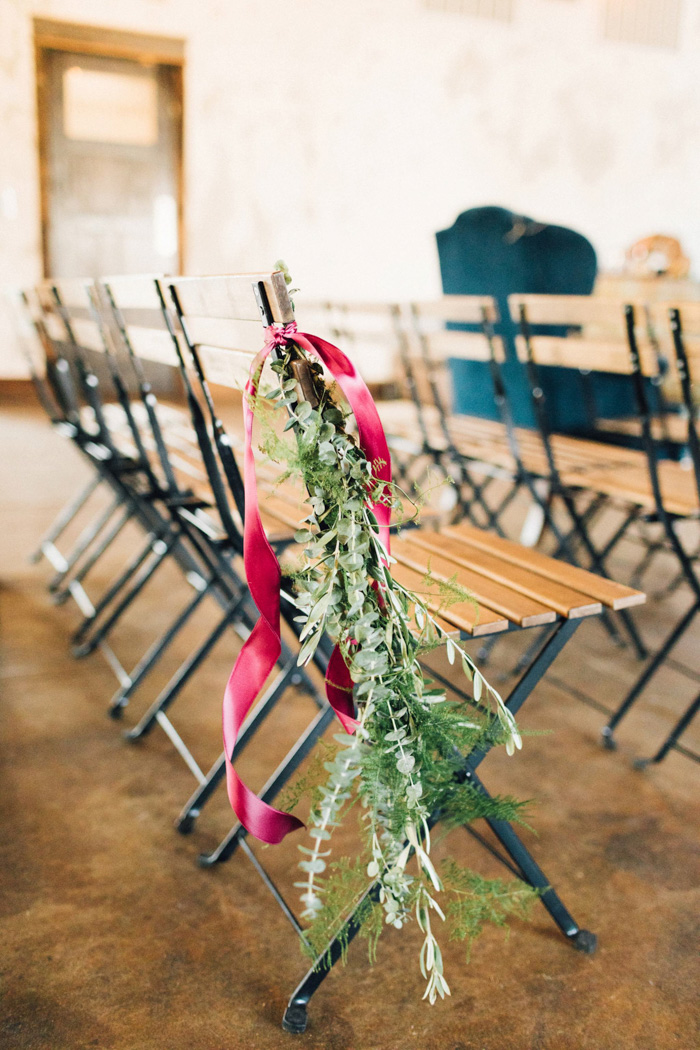 I had both of my dads walk me down the aisle, which was really special. We also wrote our own ceremony! We were able to include a handfasting, self-written vows, and the story of how we met.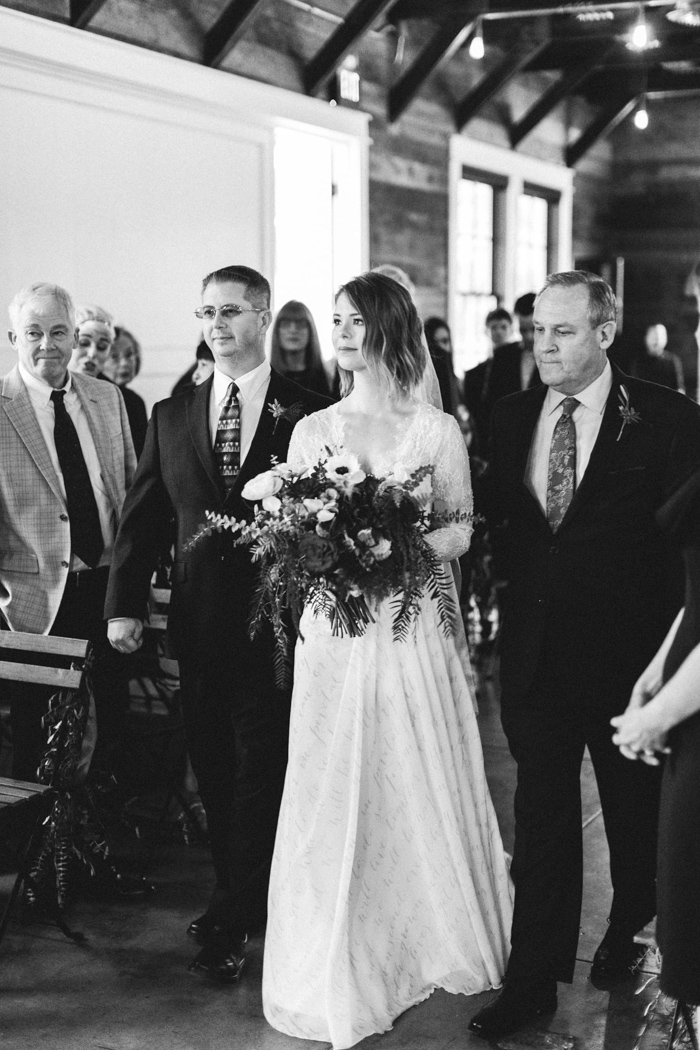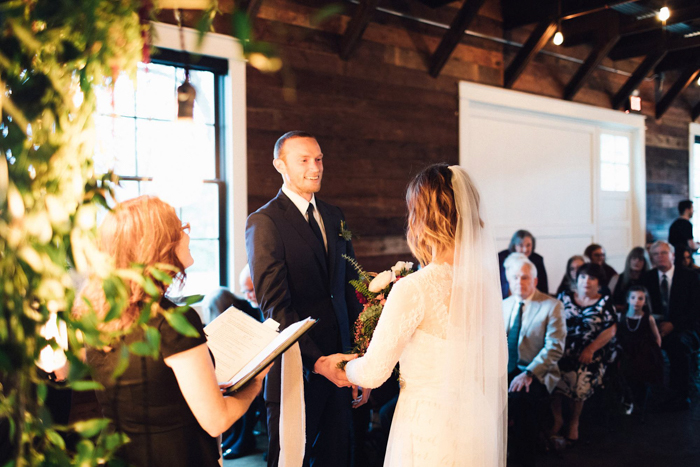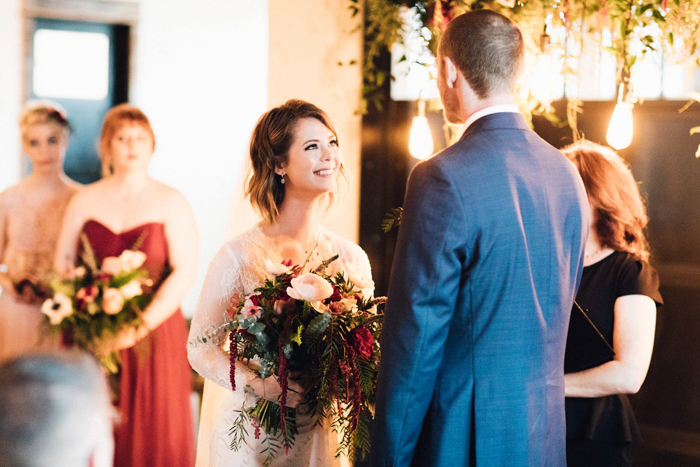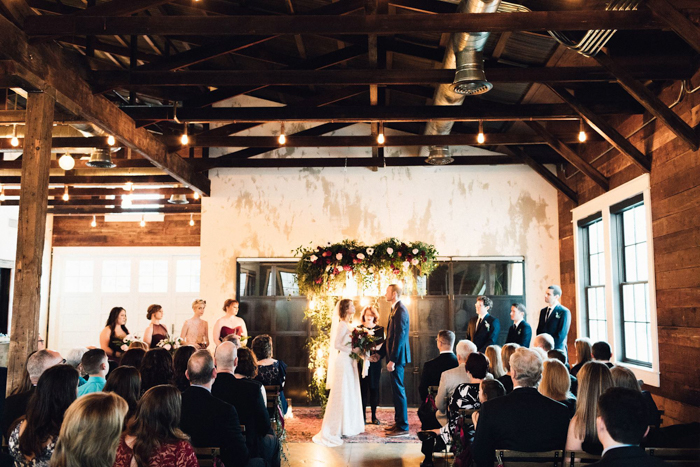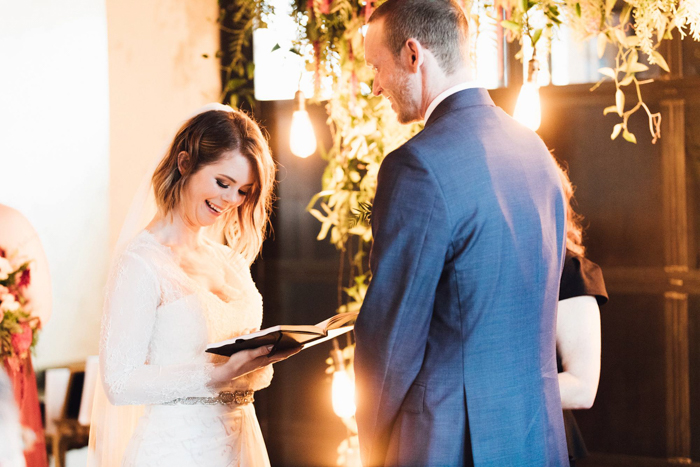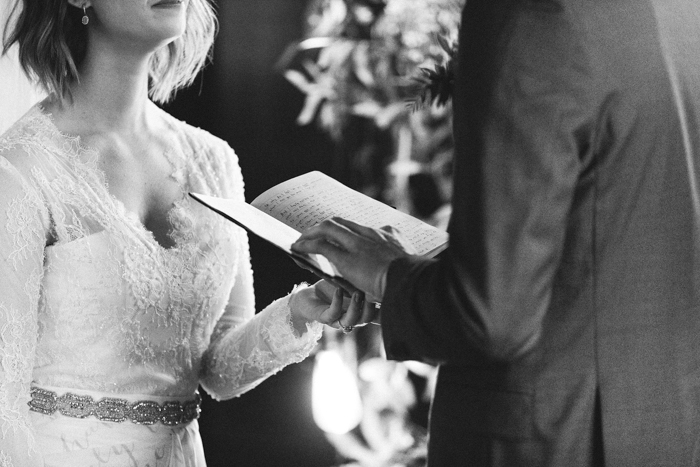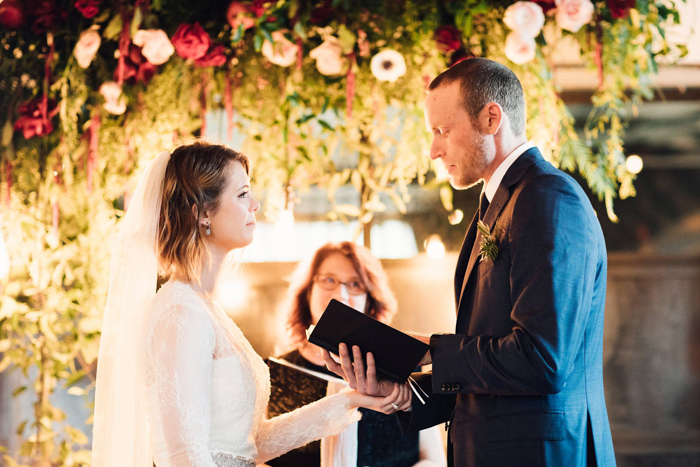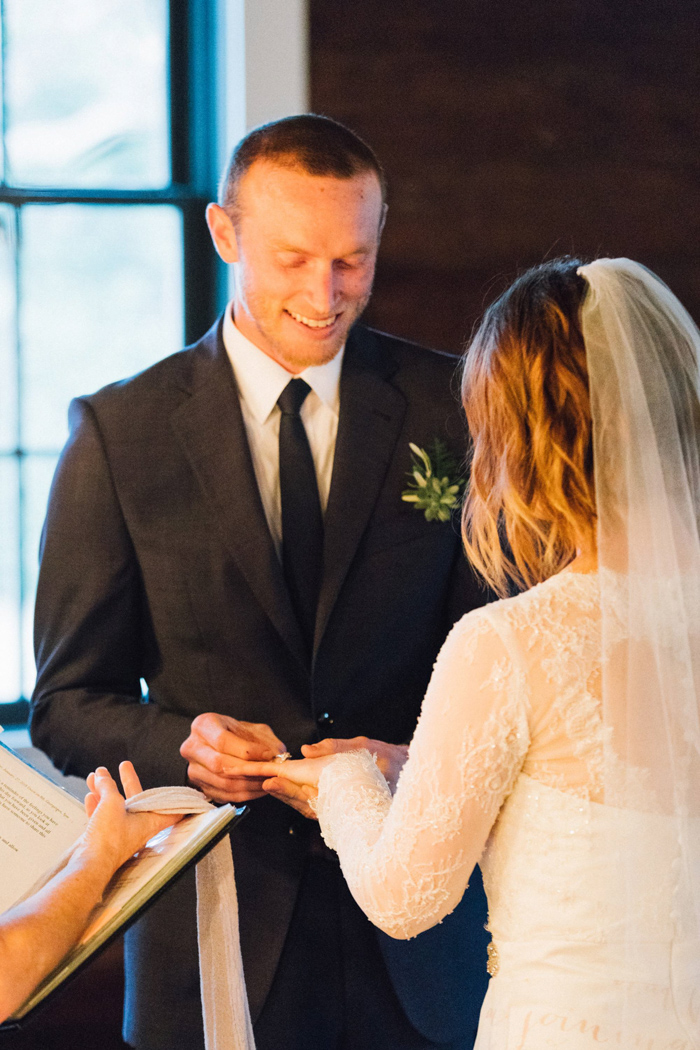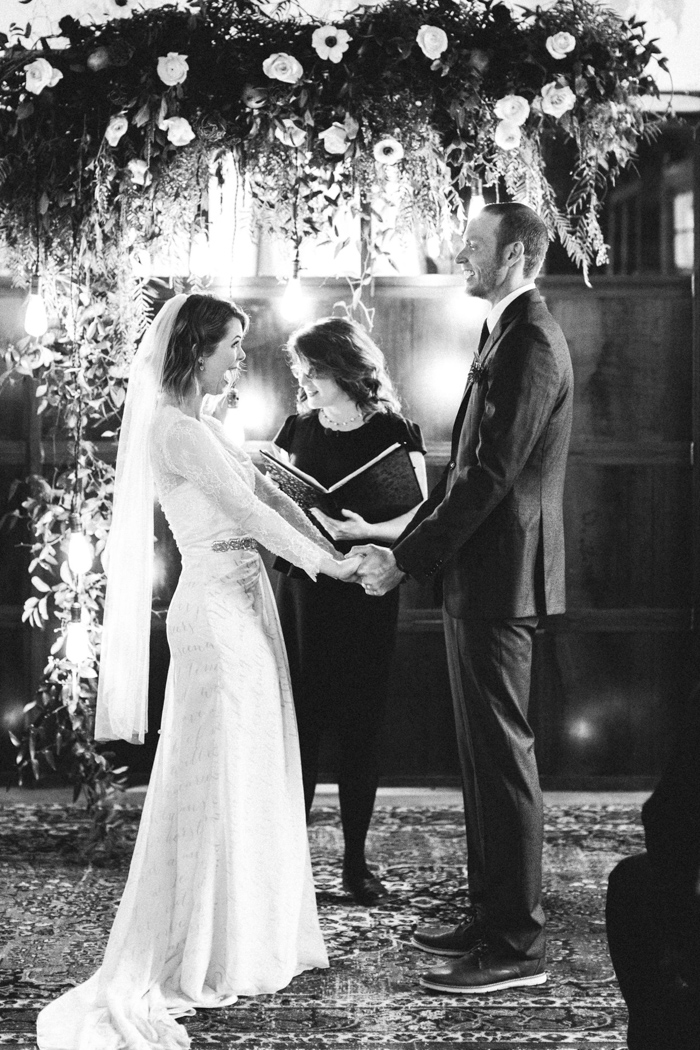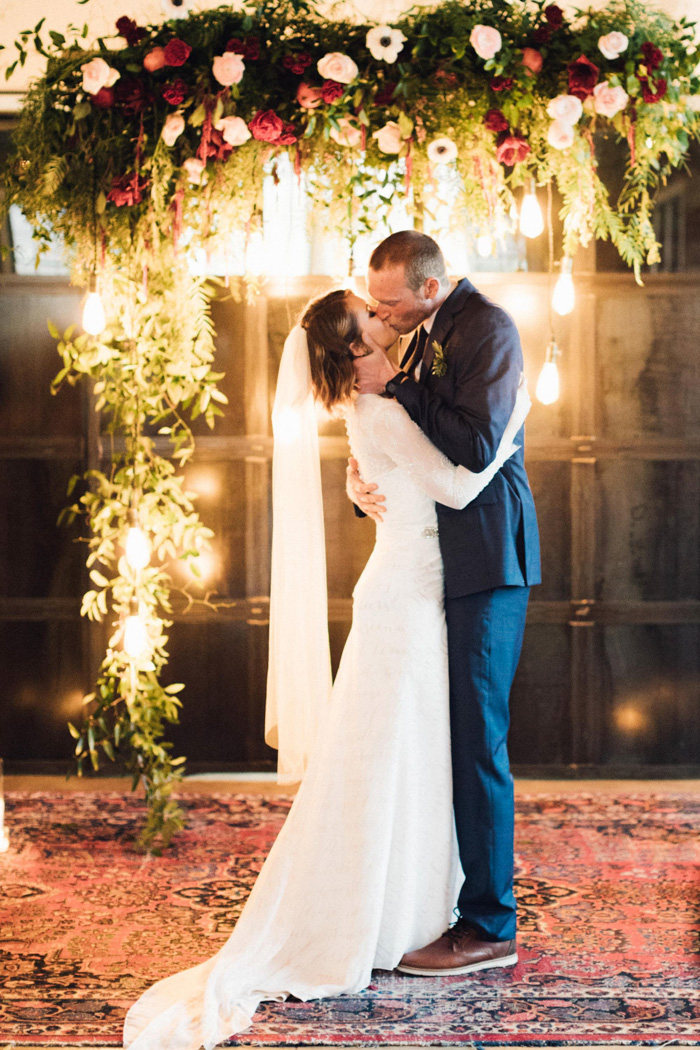 The most memorable part of the day was right after the ceremony. We had been together for 7 years (to the day!) and had waited to get married. We wanted to graduate from school, move to Colorado, and get settled before planning a wedding. Once the ceremony was over, we were so overwhelmed that we had finally done it! We were married! It was worth the wait, and that moment was truly everything to us. We had taken our time and did right by each other. It was the best feeling in the world to cry and look at one another knowing that we wouldn't change a thing.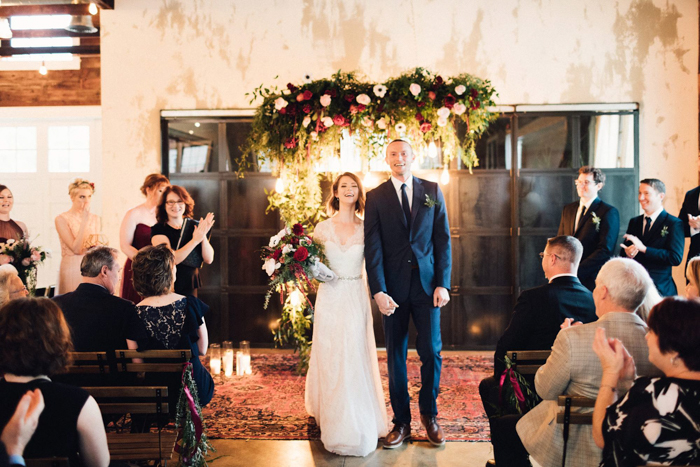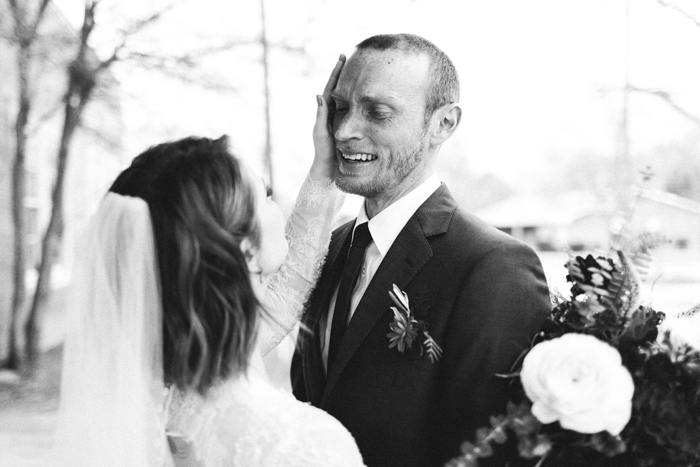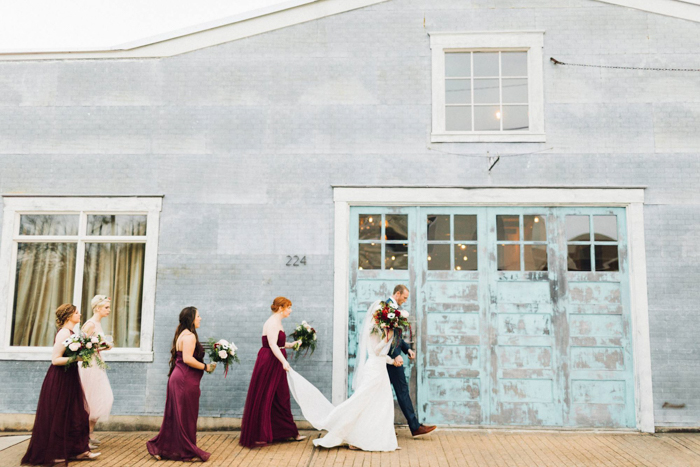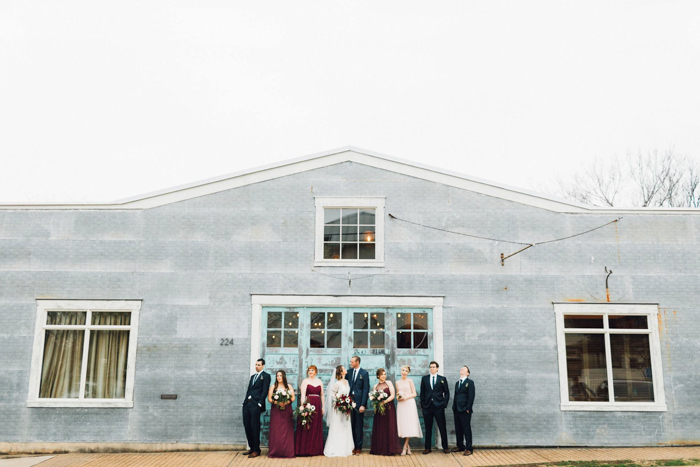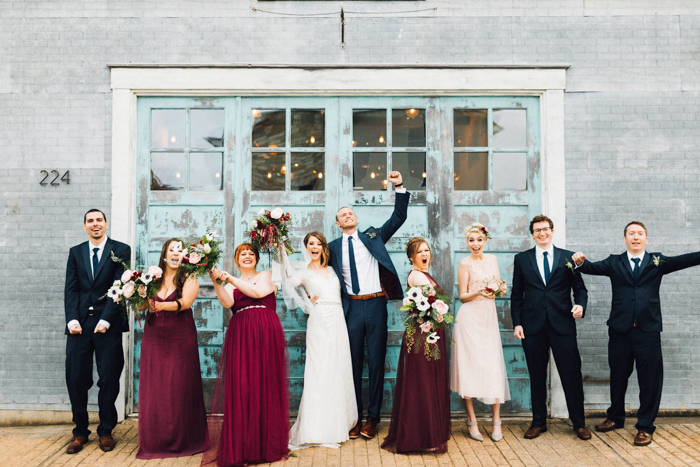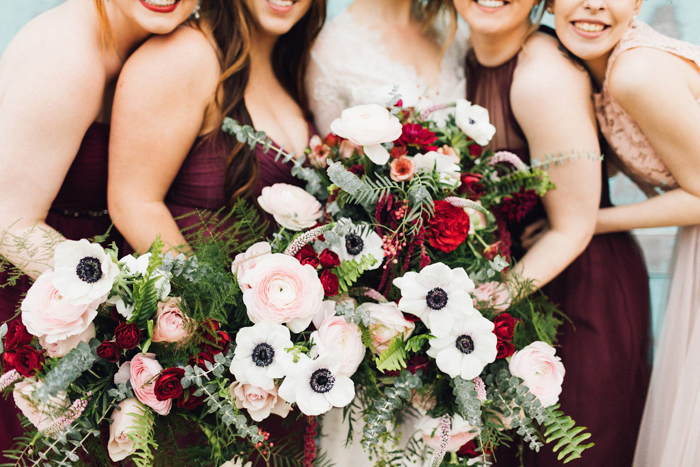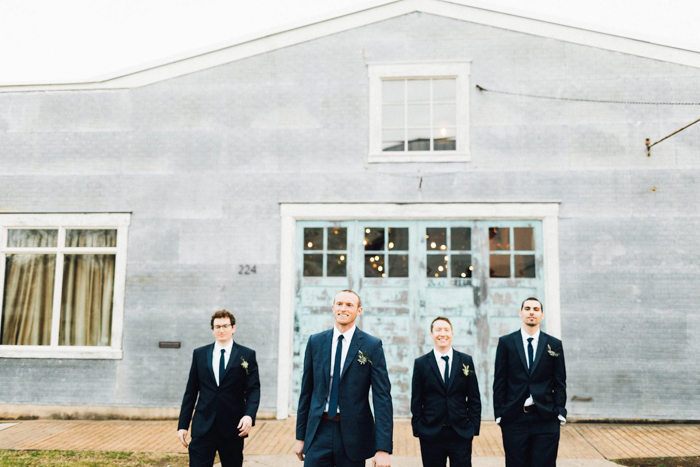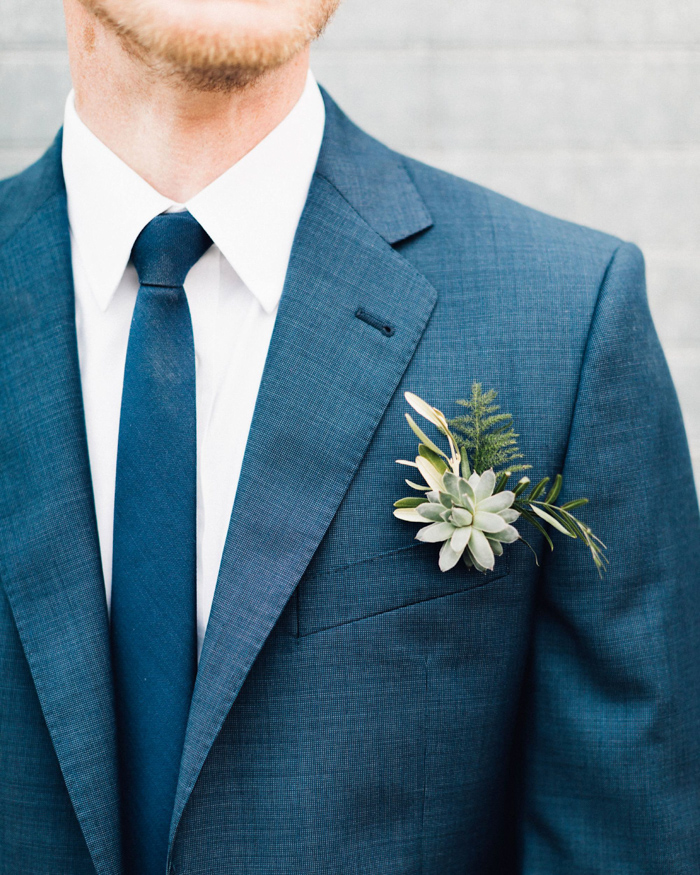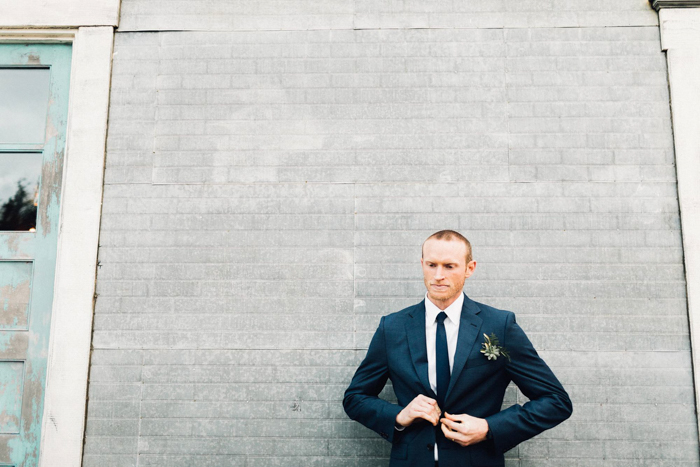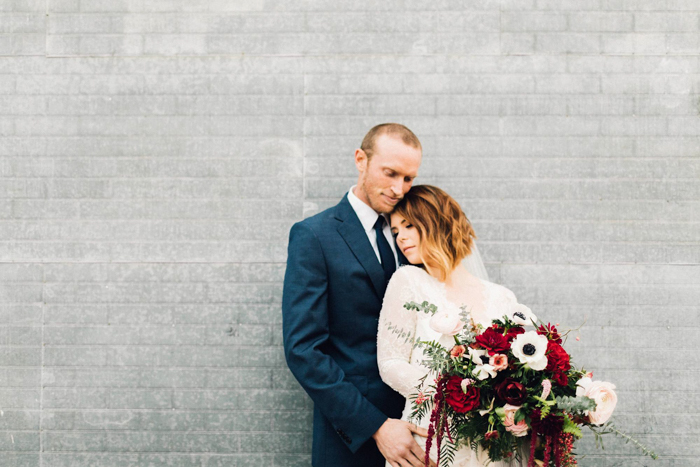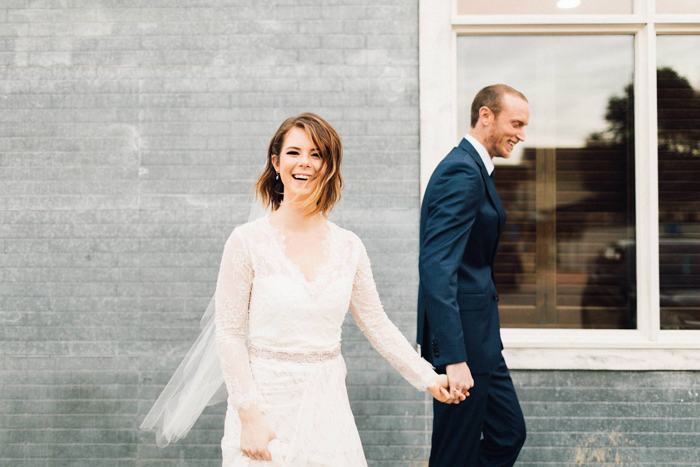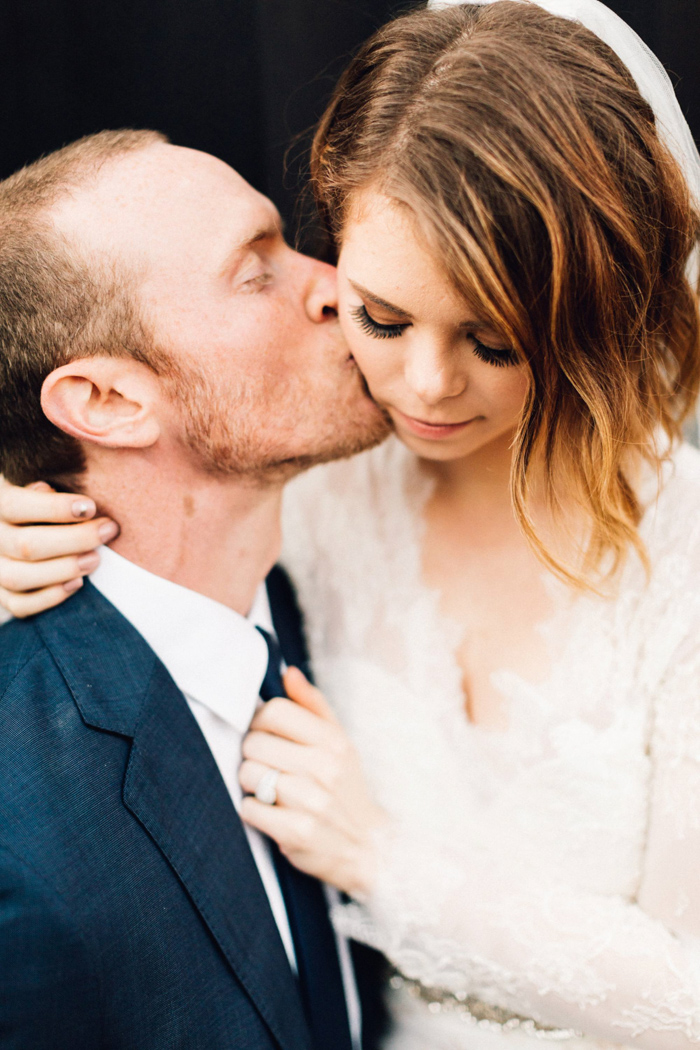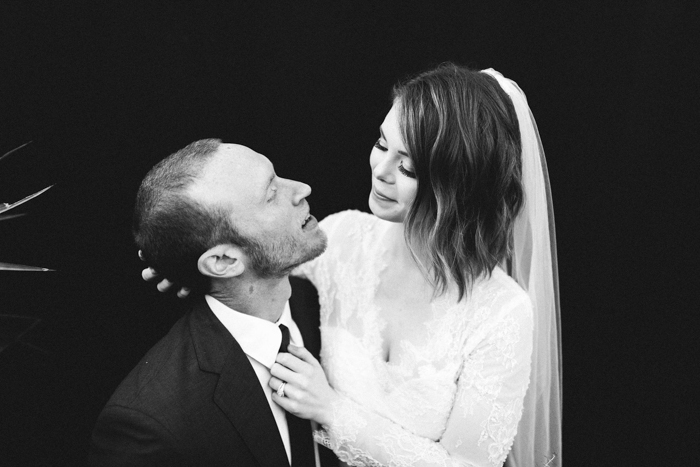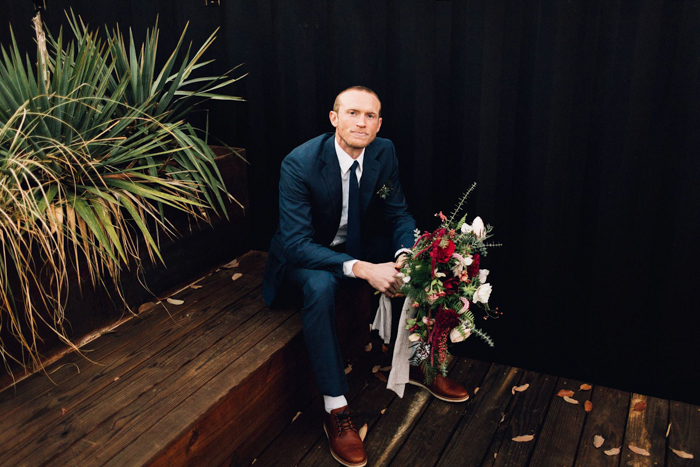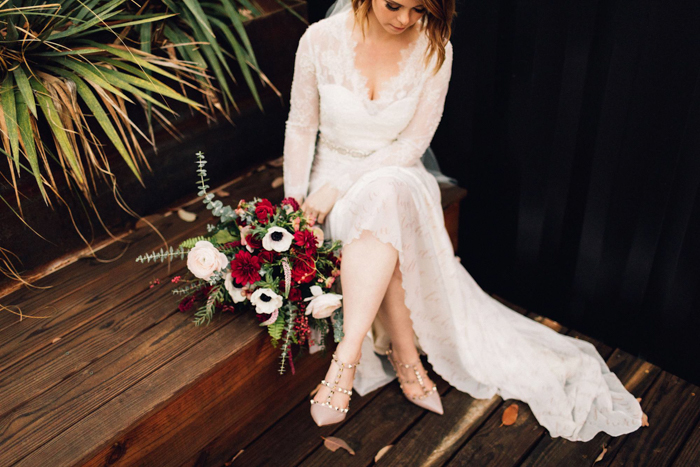 Our colors were jewel tones. These are also the colors we have in our home and what we surround ourselves with on a regular basis. In order to be true to our vision of bringing everyone into our world, moody tones were the way to go!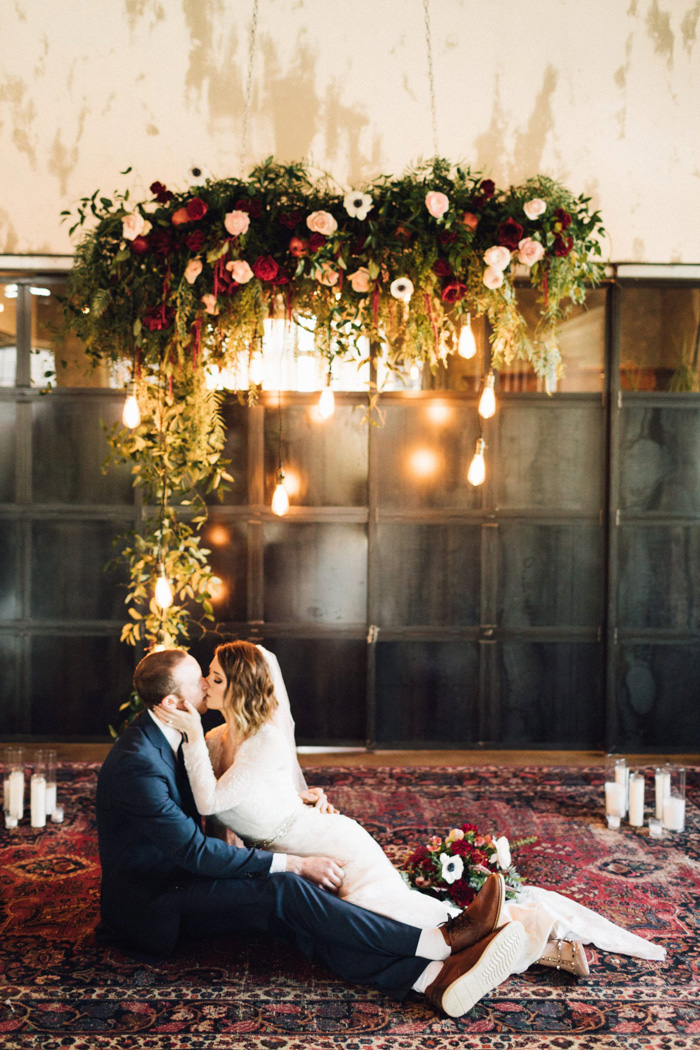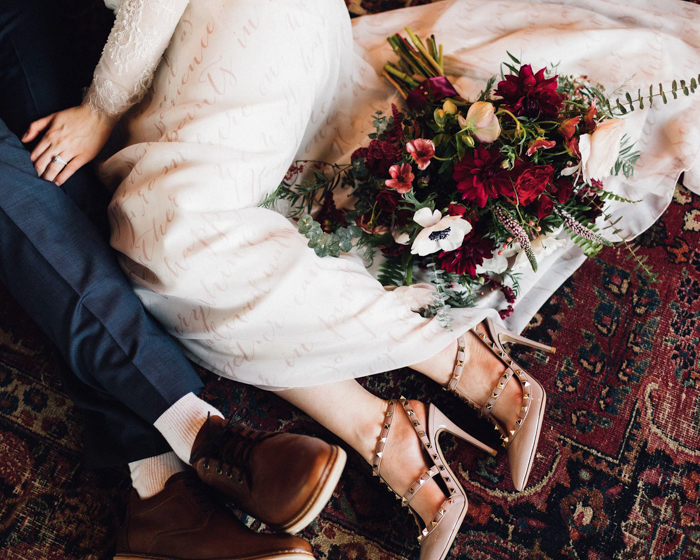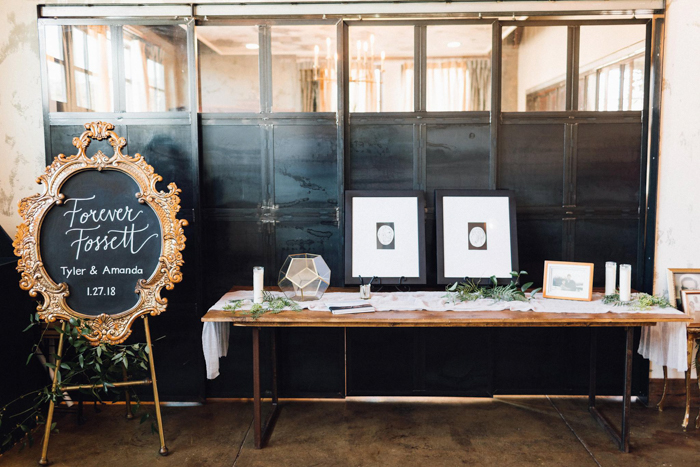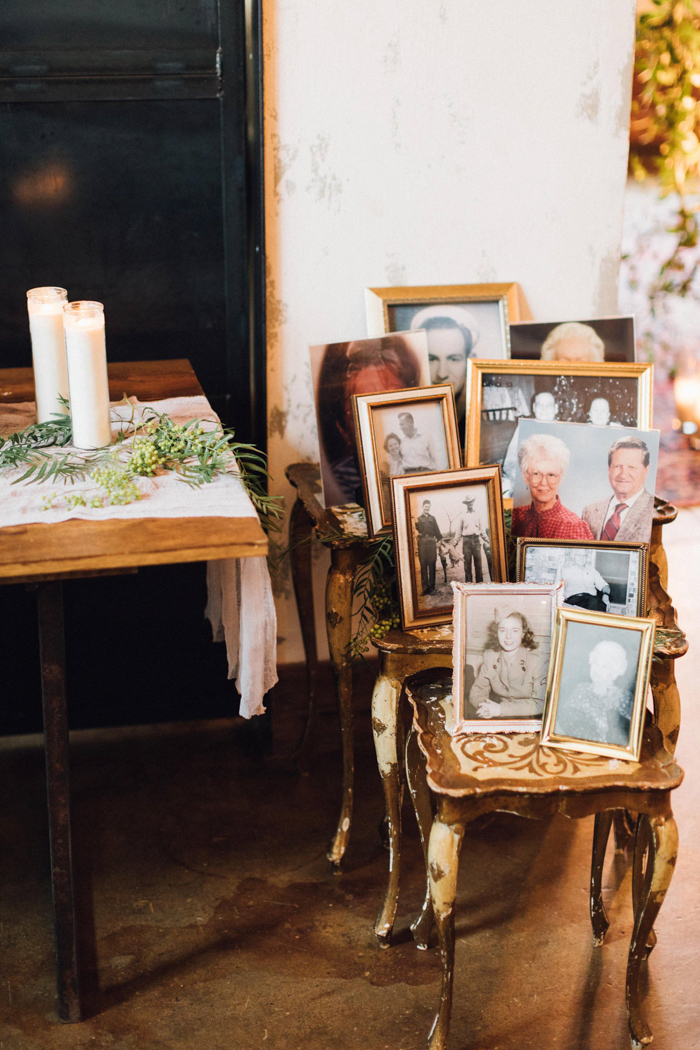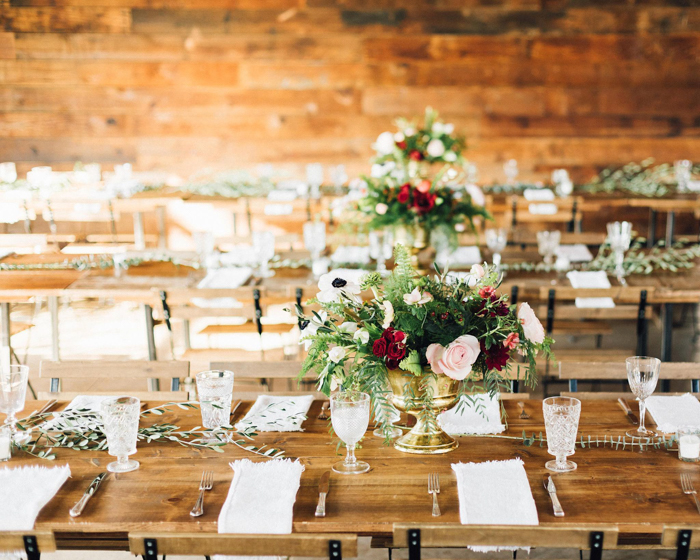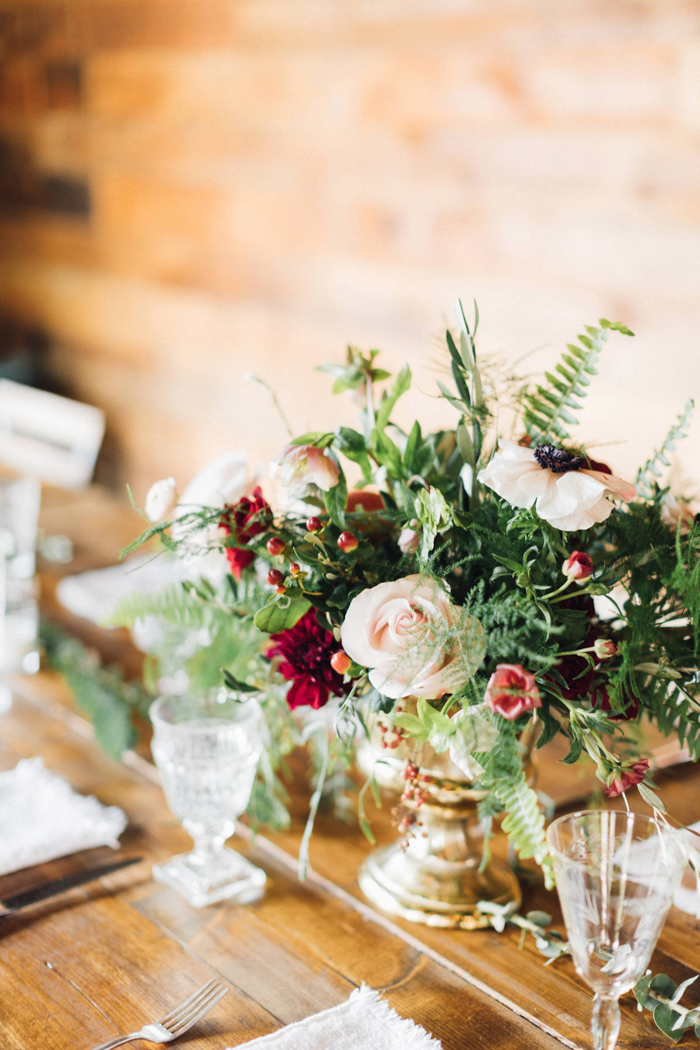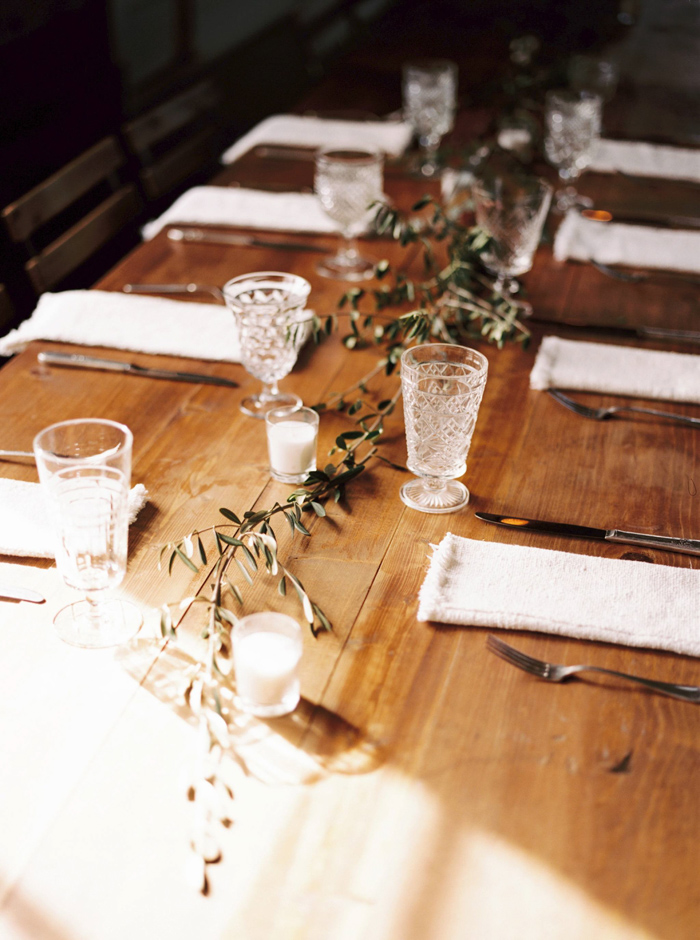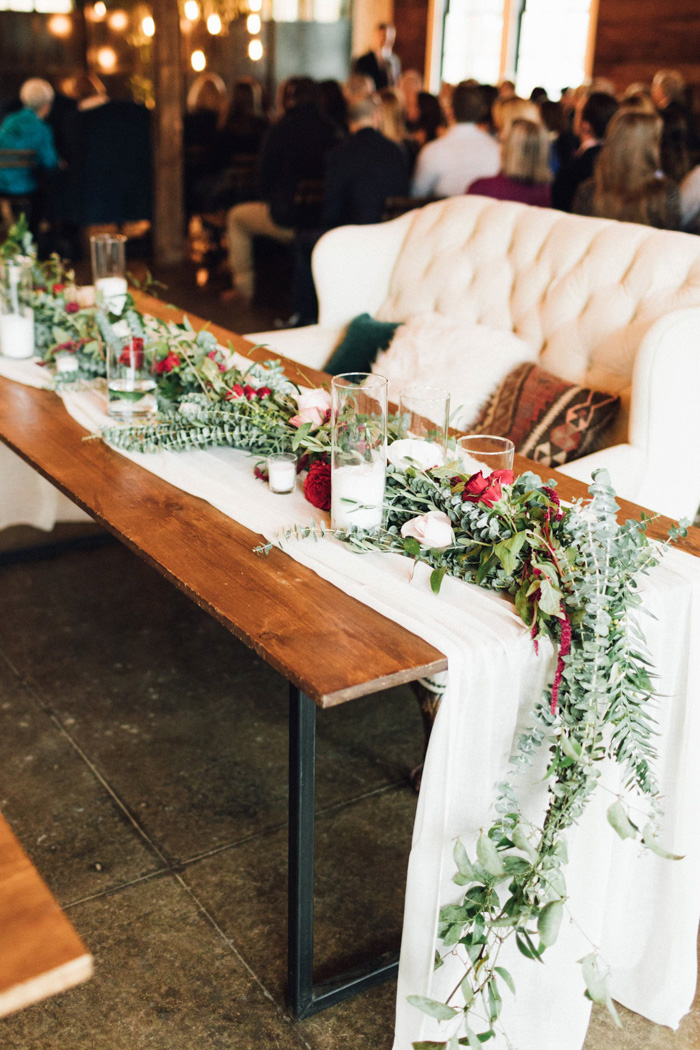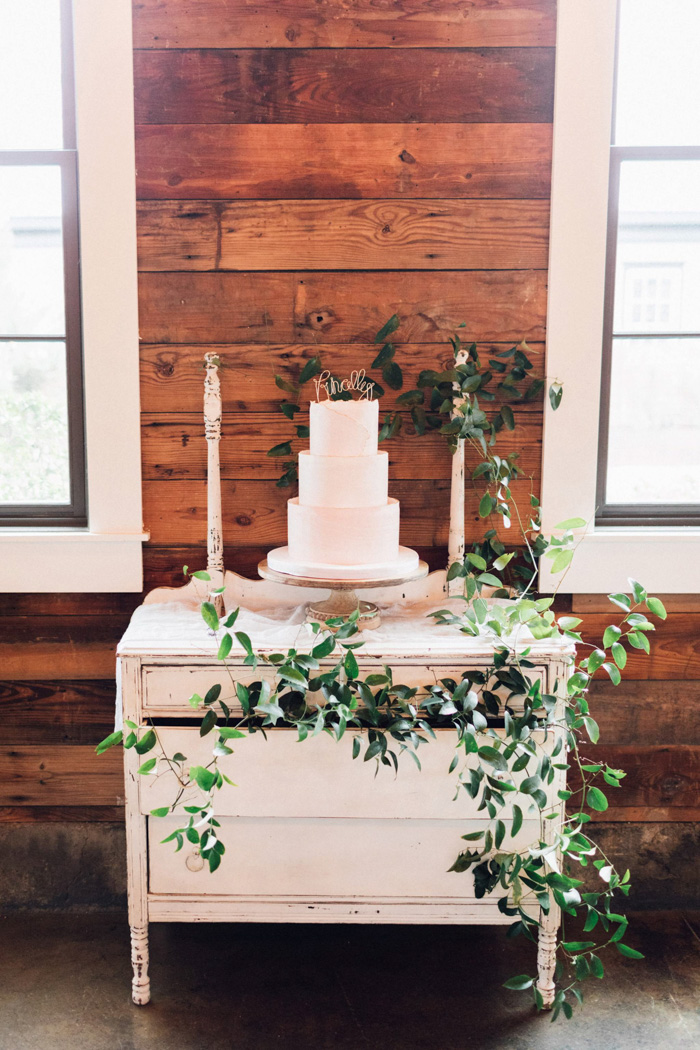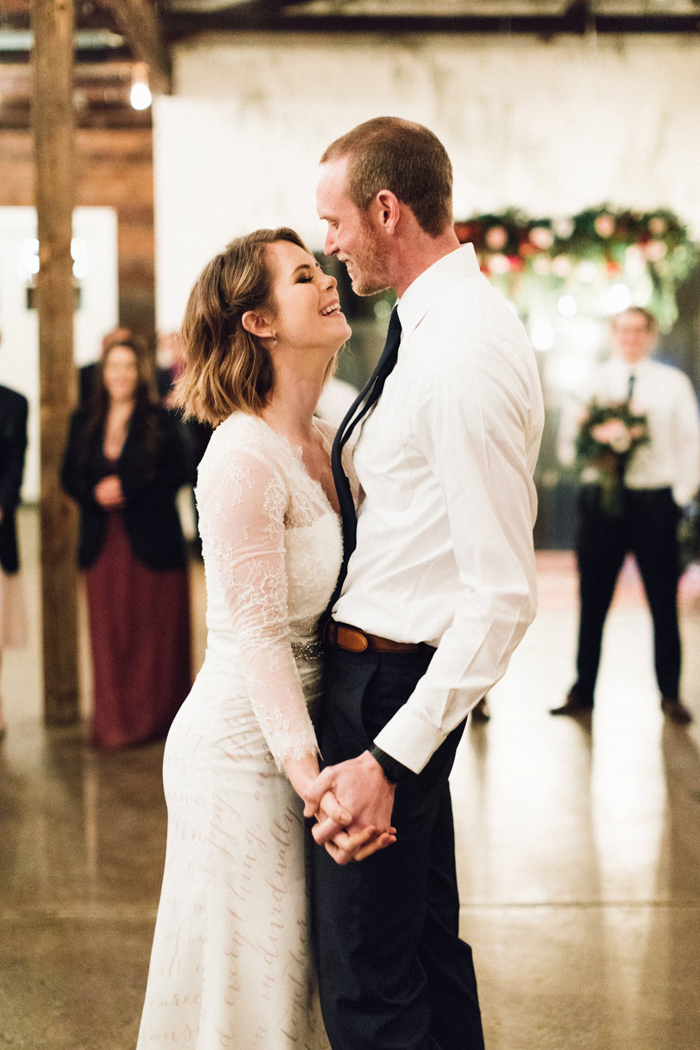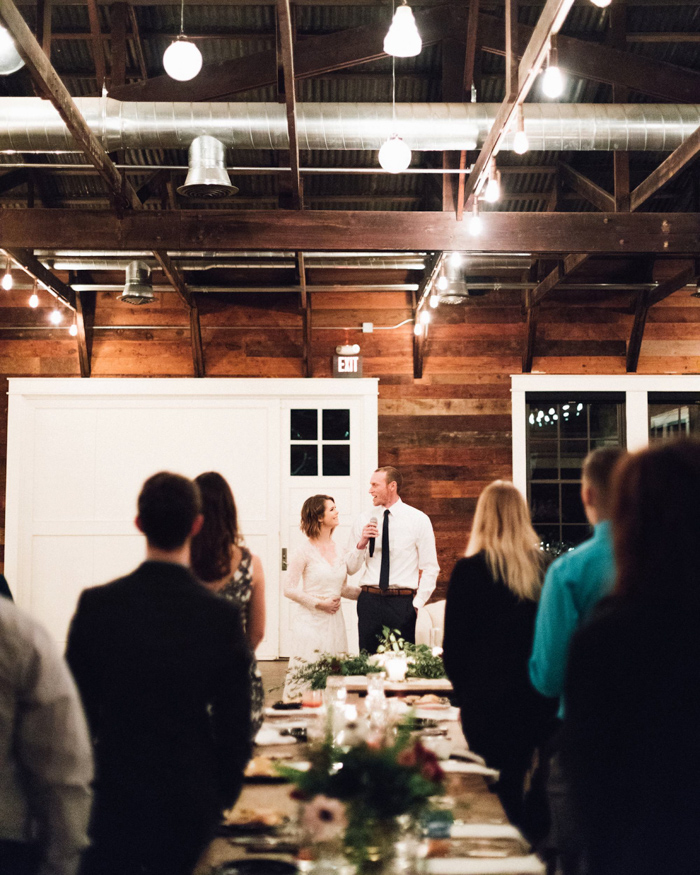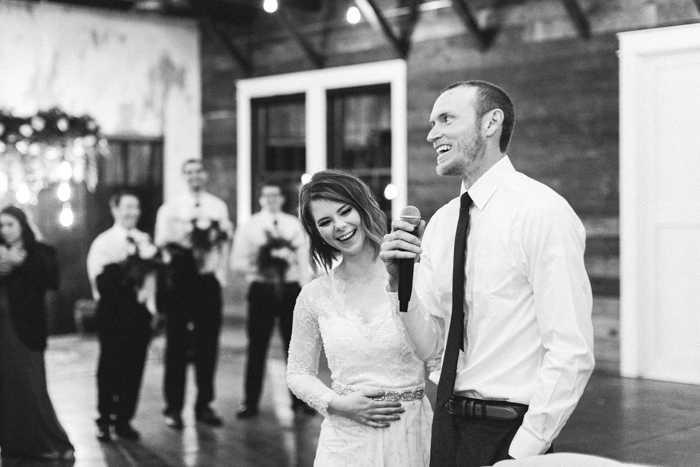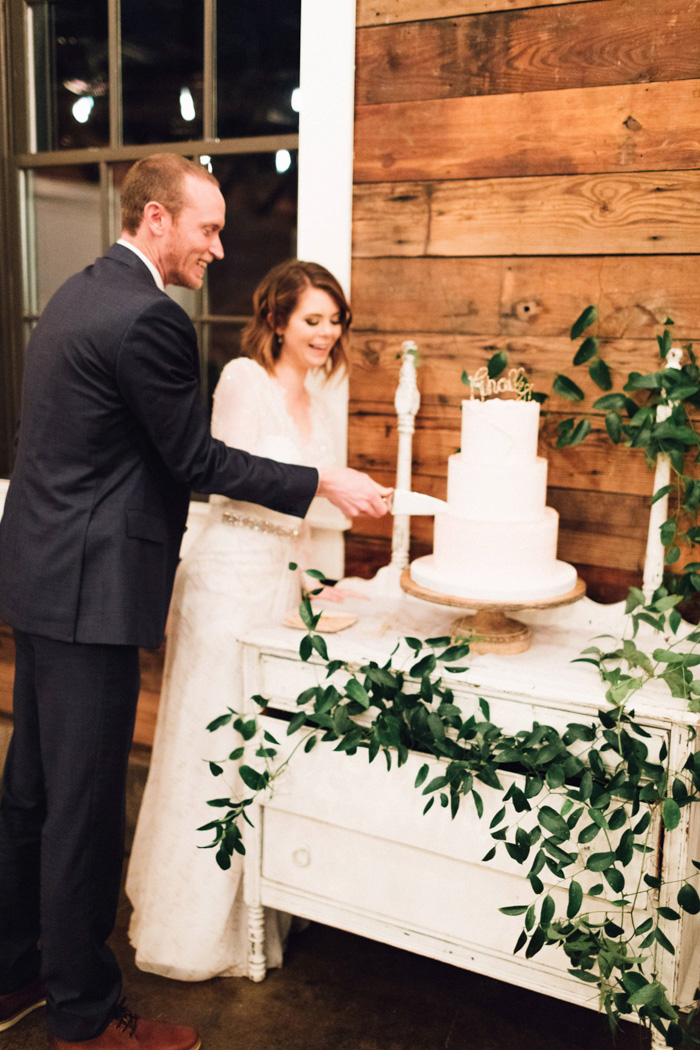 We love getting our caricature drawn! We have 5 different renditions from different artists that we hang in our house that serve as a fun reminder of different times in our life together. To share this with our guests, we had a caricature artist at the reception! It was so much fun to see everyone walk away with a fun and special memento. There were even a few that came out really funny! Grandma got a crown and a scepter, and my stepmom's dog even got drawn!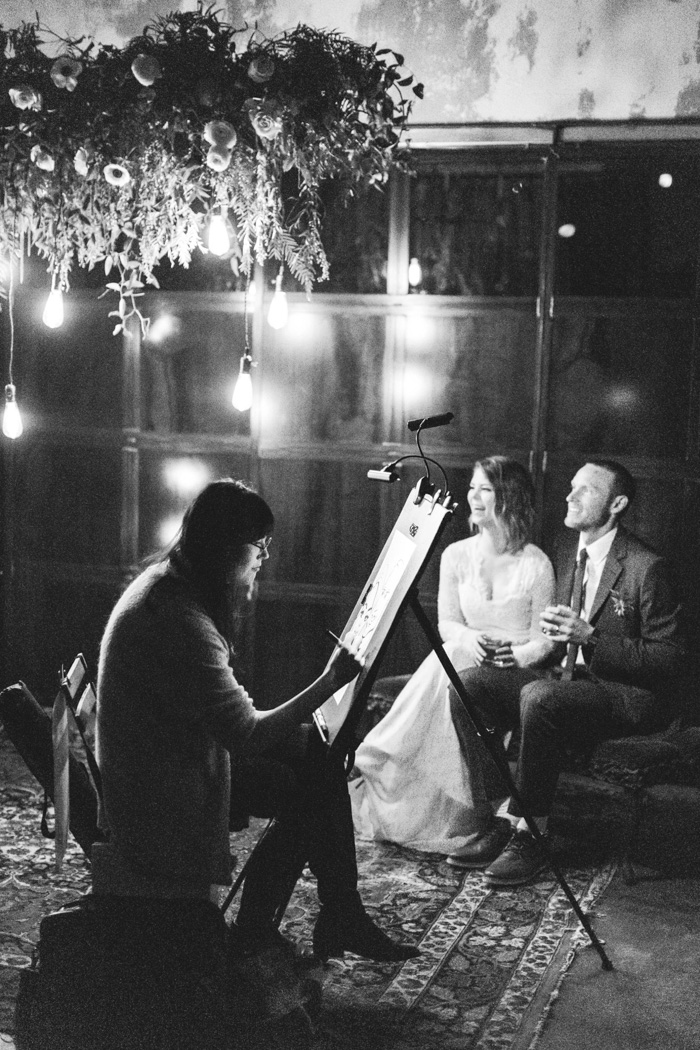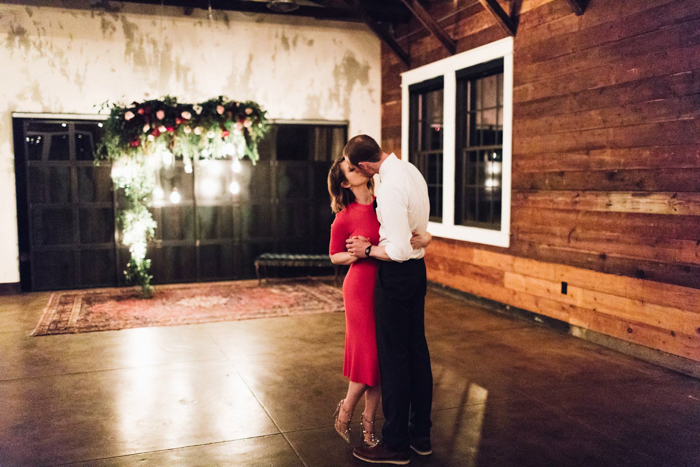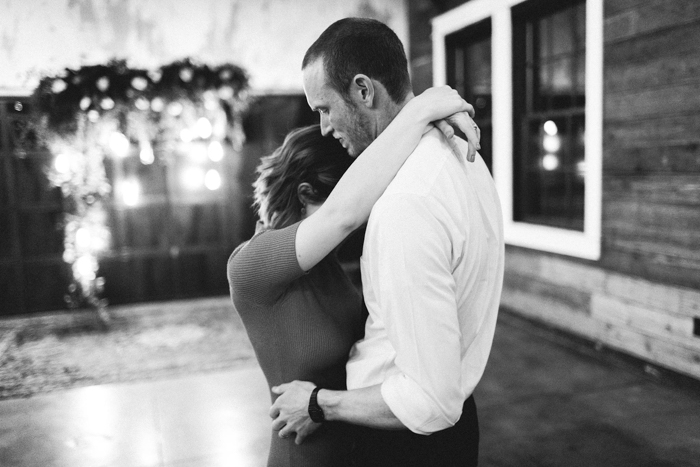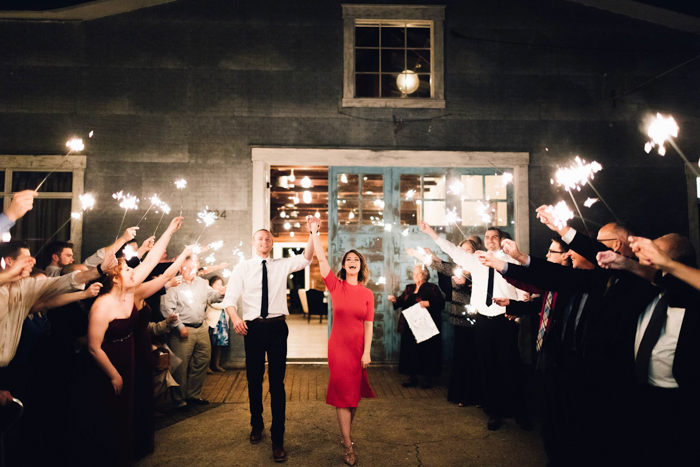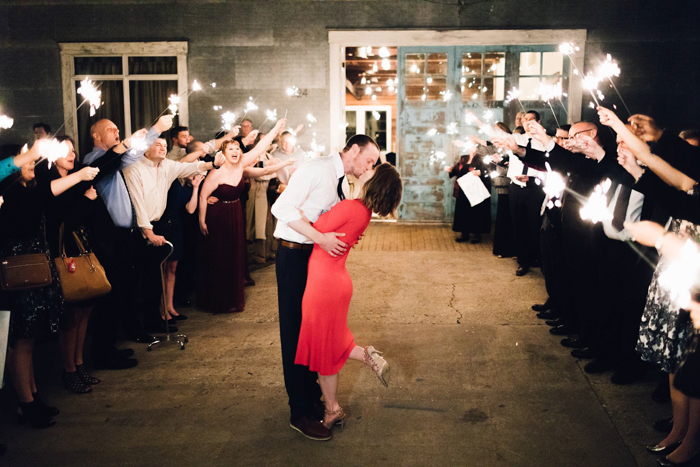 Congratulations to Amanda and Tyler, and a special thanks to Feather & Twine for sharing this unforgettable wedding at The Union on Eighth with Junebug! Love this jewel tone color palette? You have to see the pretty palette in this jewel tone Joshua Tree wedding at a secluded High Desert Homestead!