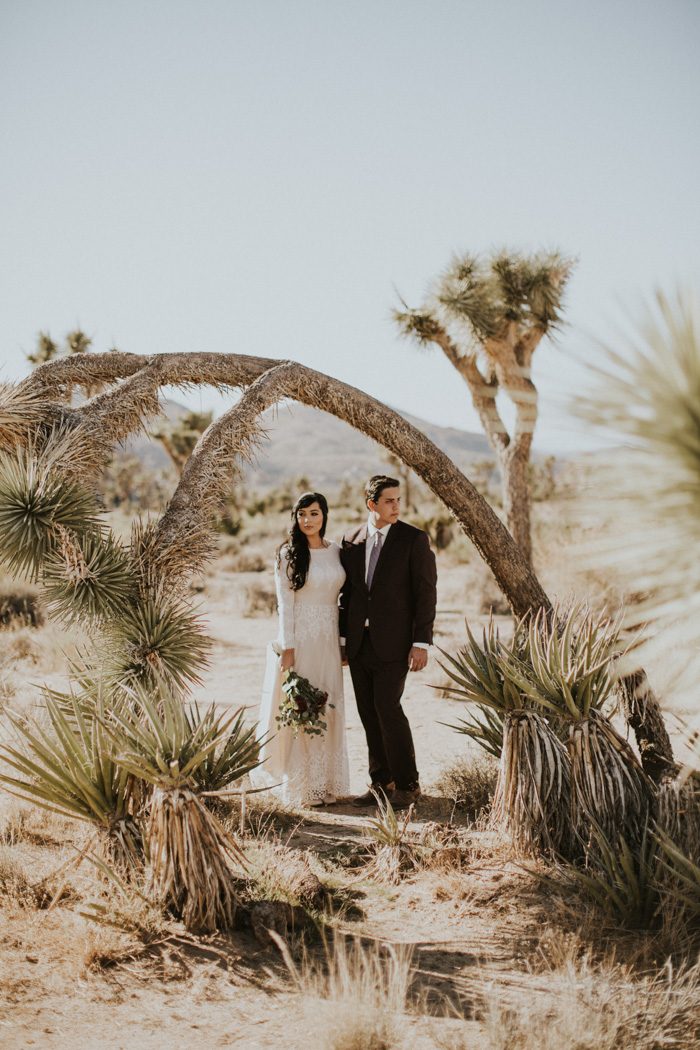 Between their ceremony under a Joshua Tree and their reception in the backyard of the Secluded High Desert Homestead Airbnb rental, Jamie and John's wedding day in the desert was as romantic as can be. They kept the details simple, relying on the desert landscape to set the mood and their vintage-inspired decor to bring a level of laid-back elegance that was perfect for an intimate day. The bride channeled a classic, elegant, and vintage-inspired look with a long-sleeved lace gown from Dreamers and Lovers, which was so beautiful set against the desert landscape. From their emotional first look to their tearful vow exchange to their romantic wanderings through the desert, Brooke Miller Photography was there to captured every dreamy moment of this Joshua Tree wedding!
The Couple:
Jamie and John
The Wedding:
Secluded High Desert Homestead, Joshua Tree National Park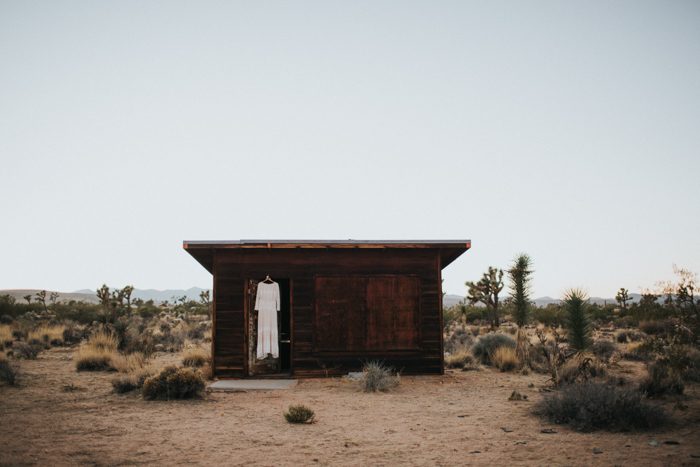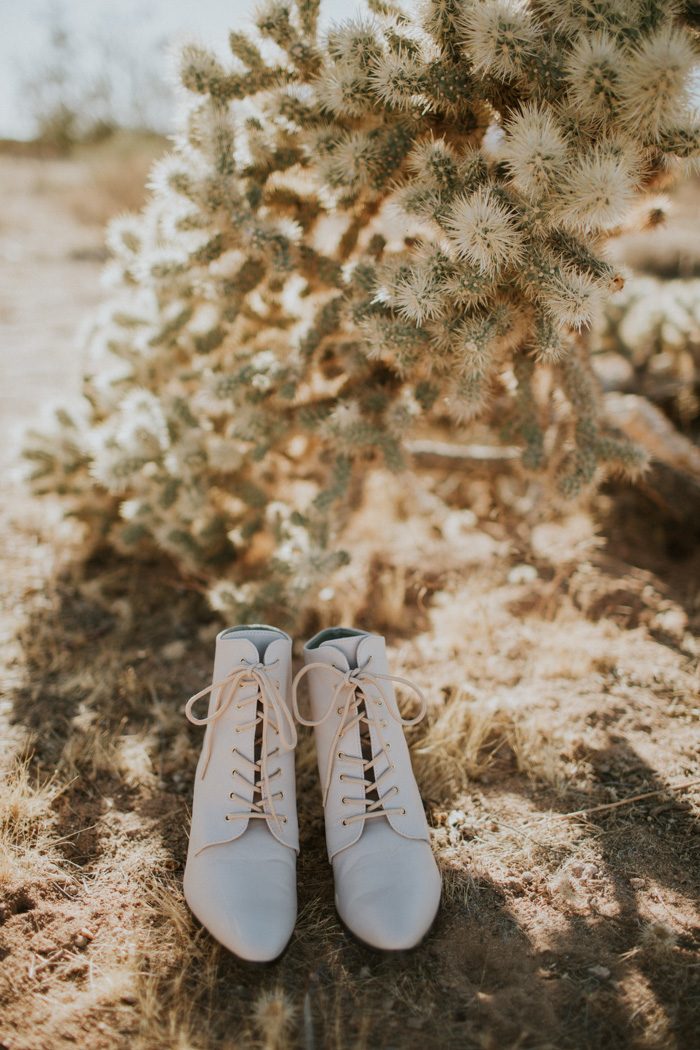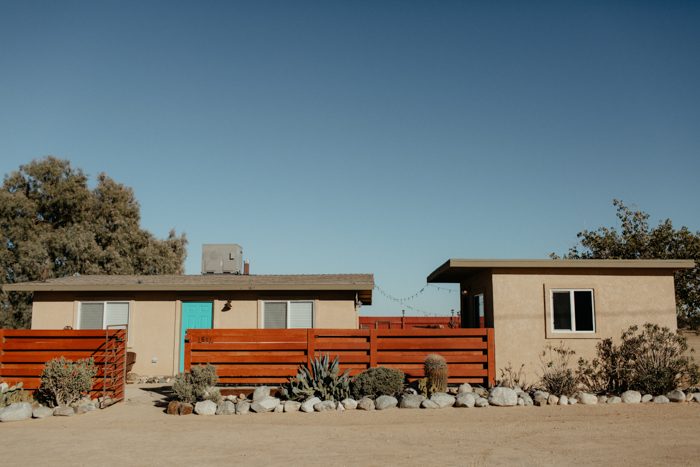 The most important thing for John and I was to be able to have our closest family and friends by our side. We didn't want a large wedding because, to us, it wasn't about having an "event" but instead witnessing two people truly become one.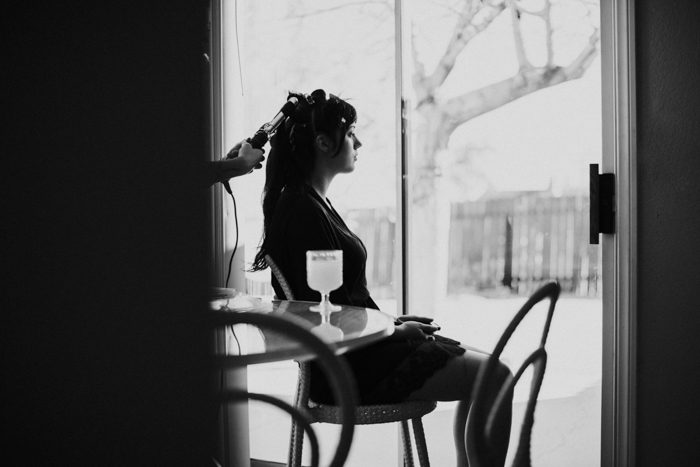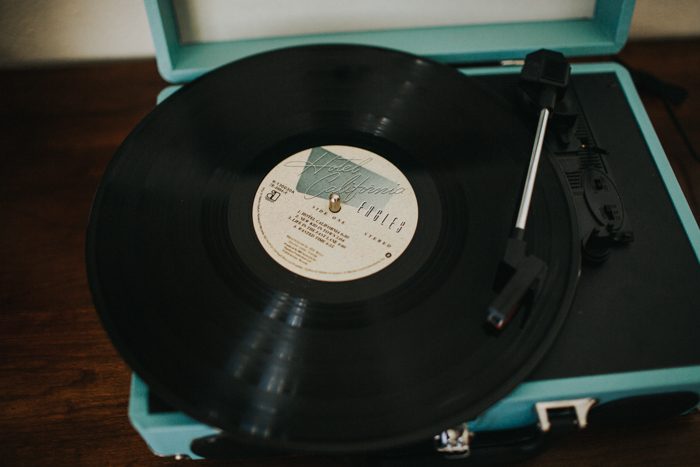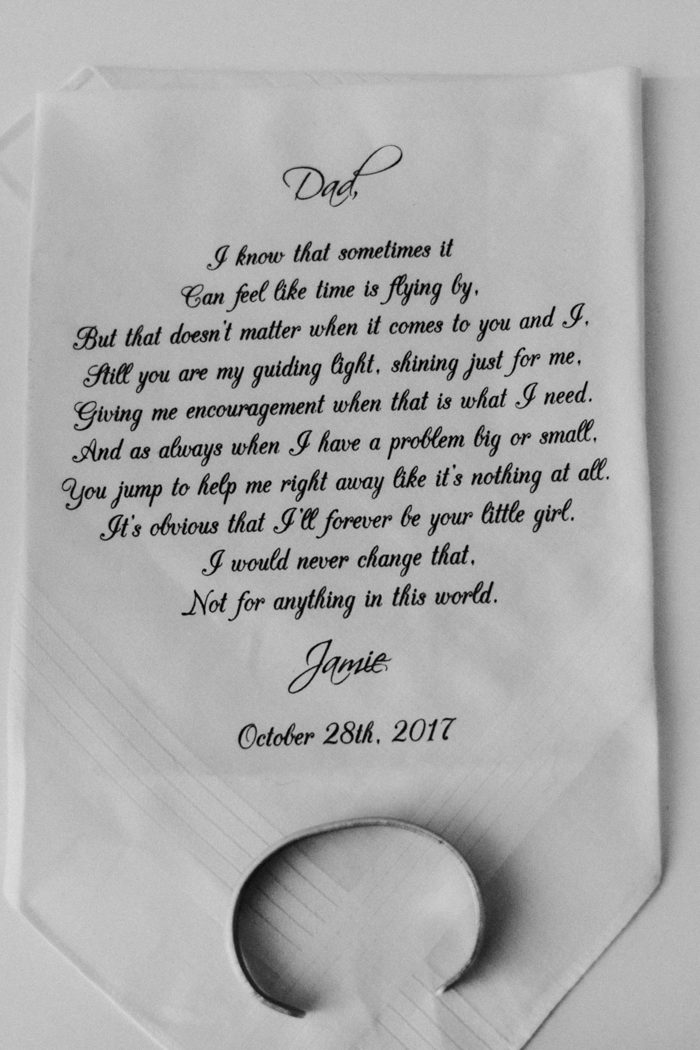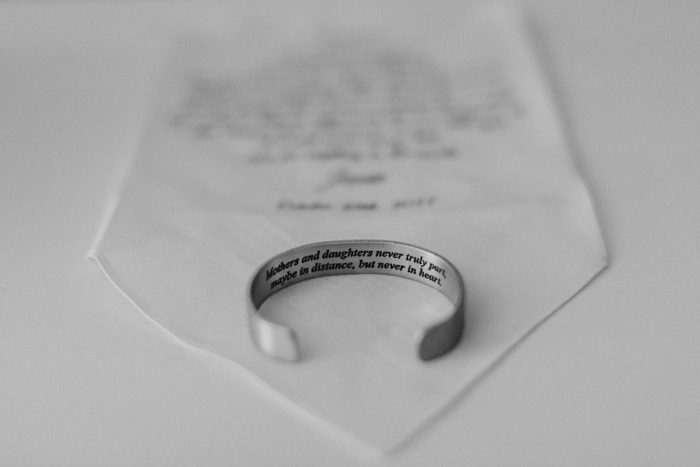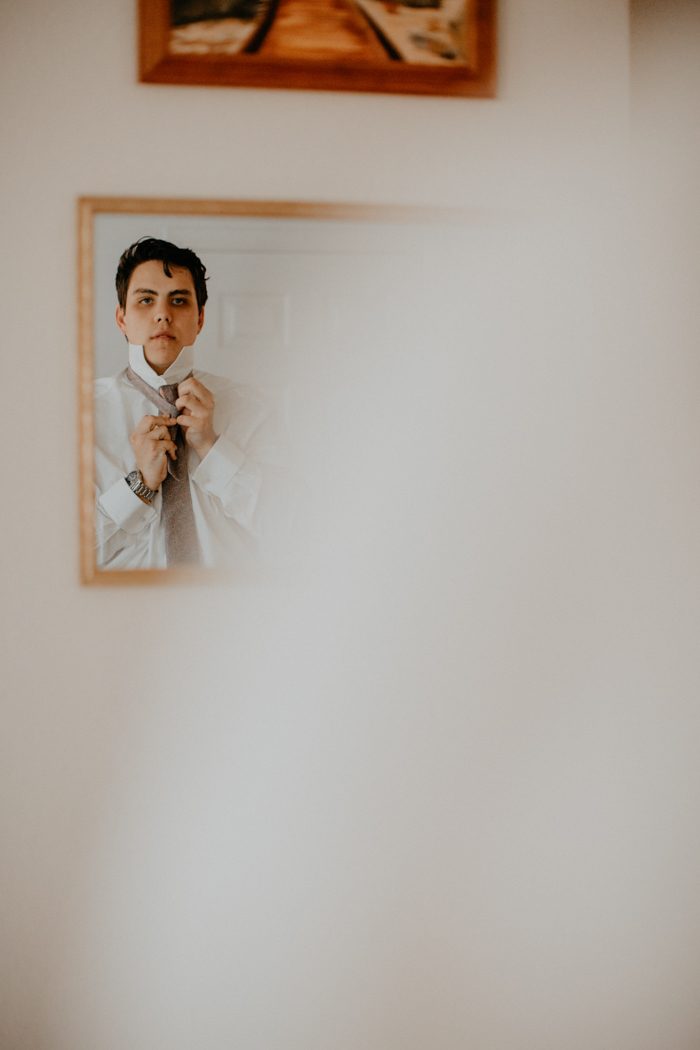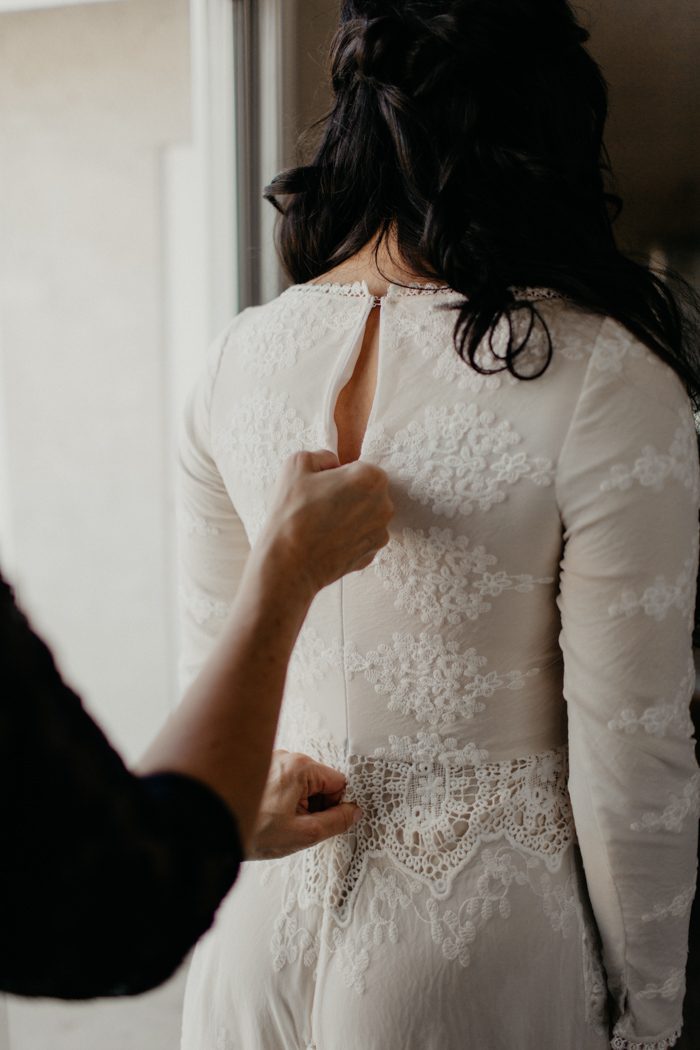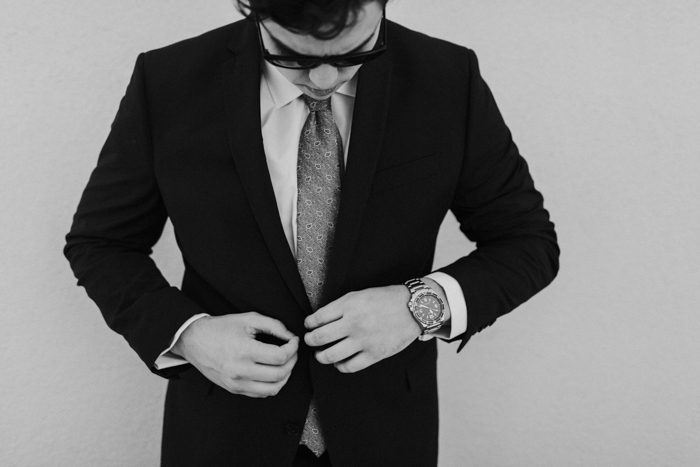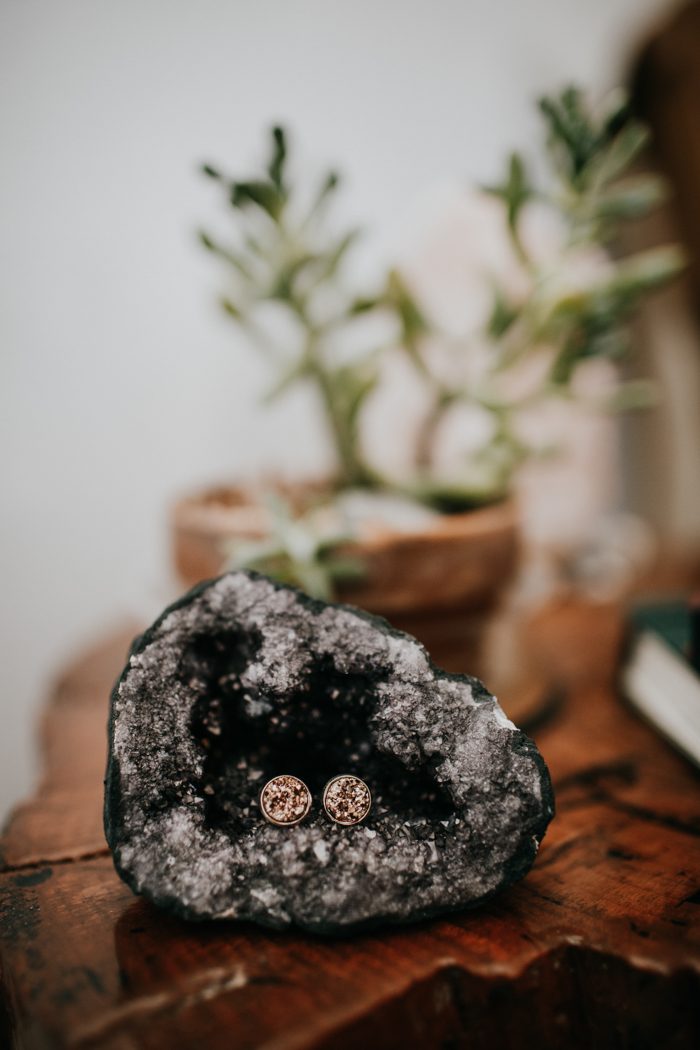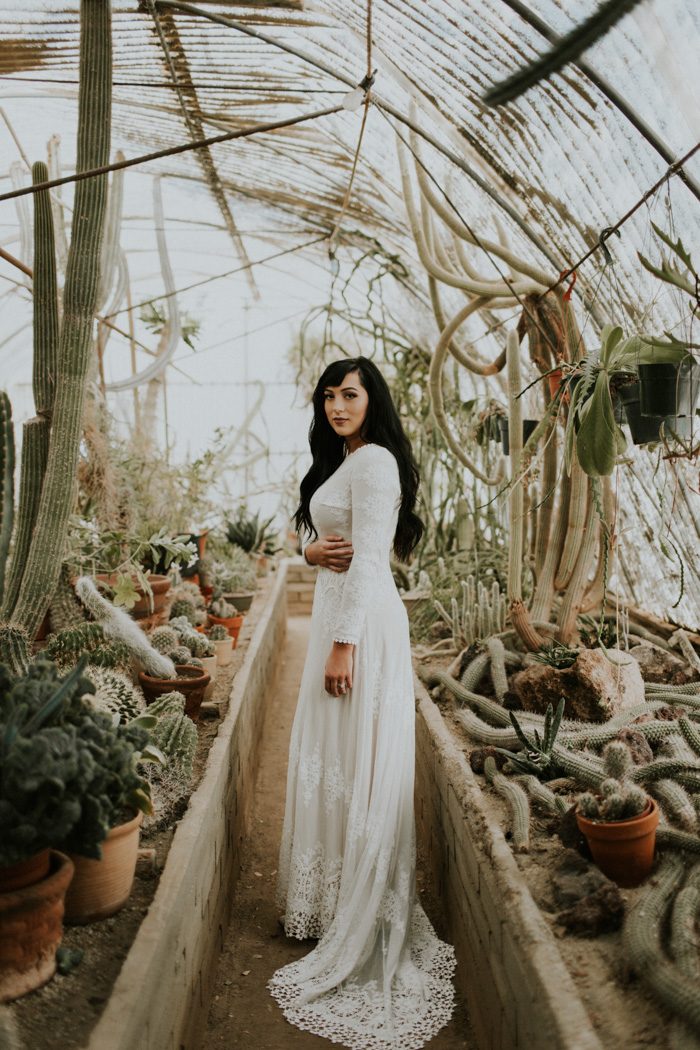 I knew I wanted to be simply classic. I wanted to be able to look back at these pictures when I'm 80 and still be relevant and in-style. Personally, that's why I didn't want to show a lot of skin. Leaving more to the imagination! I knew I didn't want to go with a bright white because it wouldn't look the best with the desert background so I opted for a nude toned dress with ivory lace. Also, I knew I wanted lace but I didn't want to overdue the lace making it a distraction. Like I said, classic.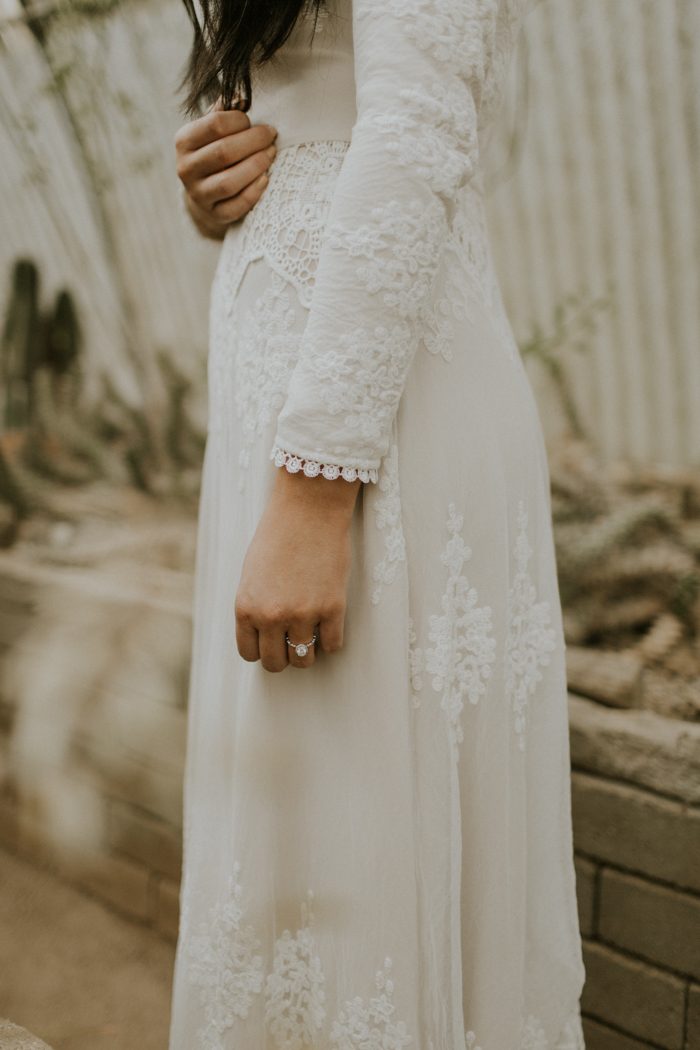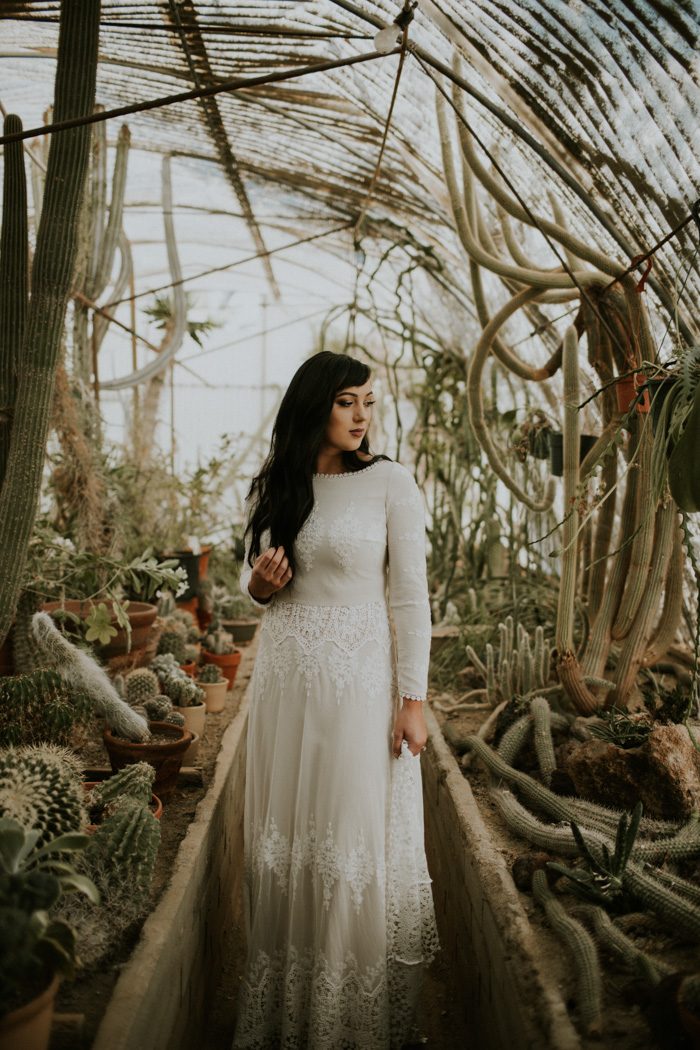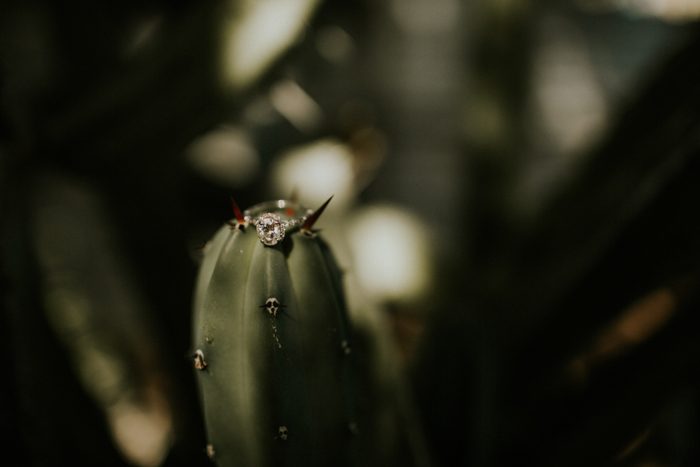 We both agree that the most memorable part of the day was our first look. We didn't speak the whole day but it was so special and built up because we both made a playlist for one another to listen to the whole day before we saw each other for the first time. Walking up to him with his back turned I was shaking the whole time. The moment he turned around we both started bawling our eyes out. For me, seeing John cry was such a surreal experience because I've only ever witnessed that maybe once or twice in the many years we've been together. I've never felt a more serene and happier than at that moment.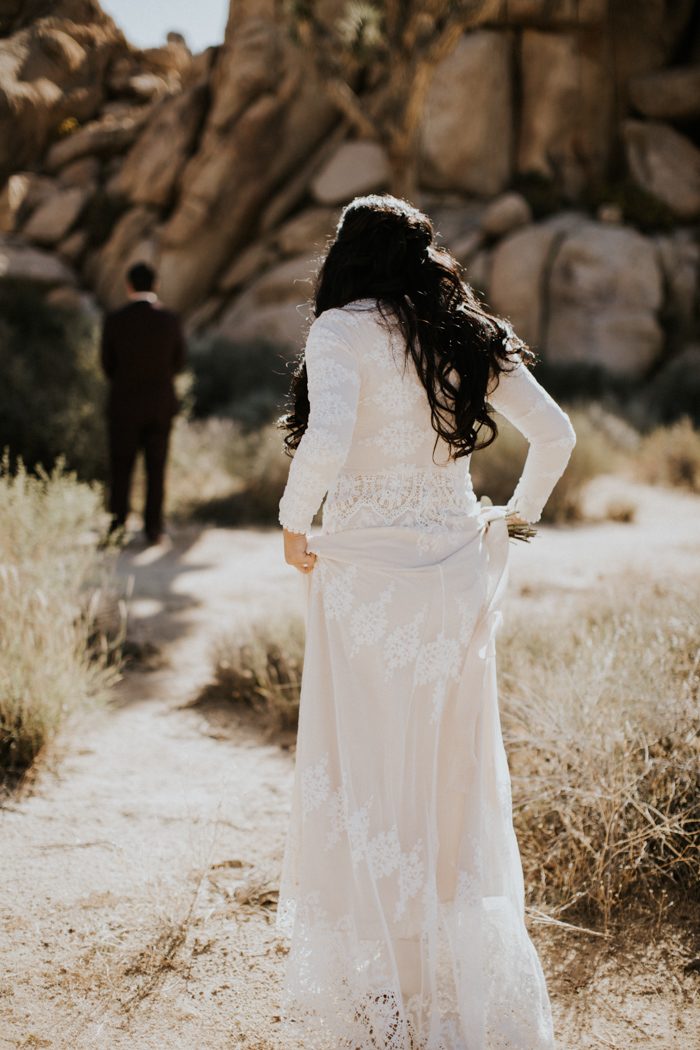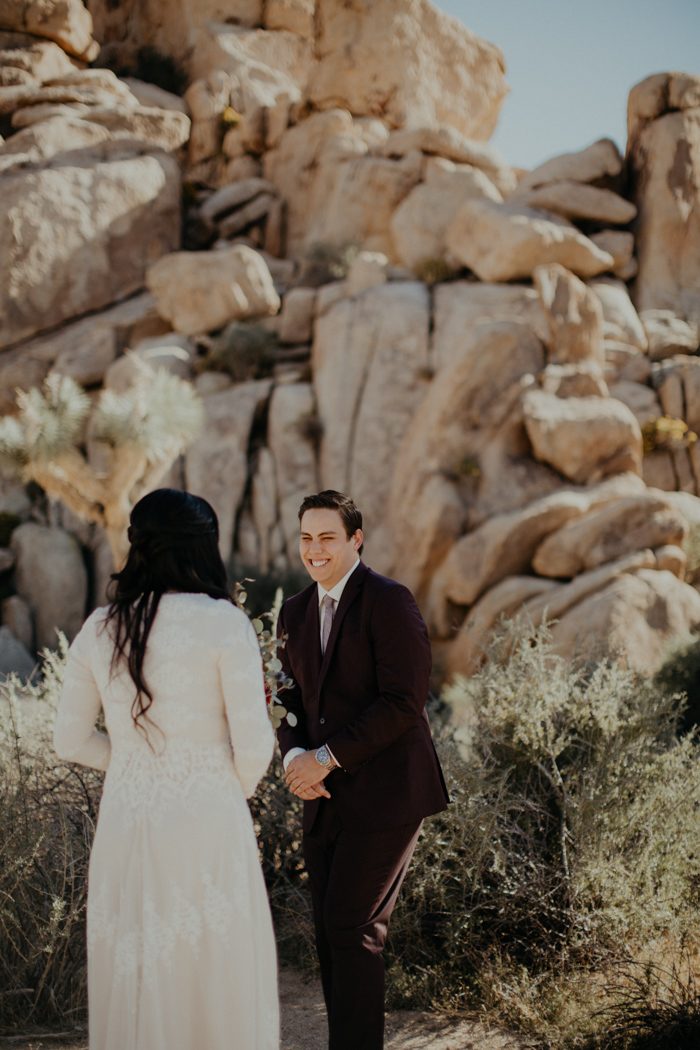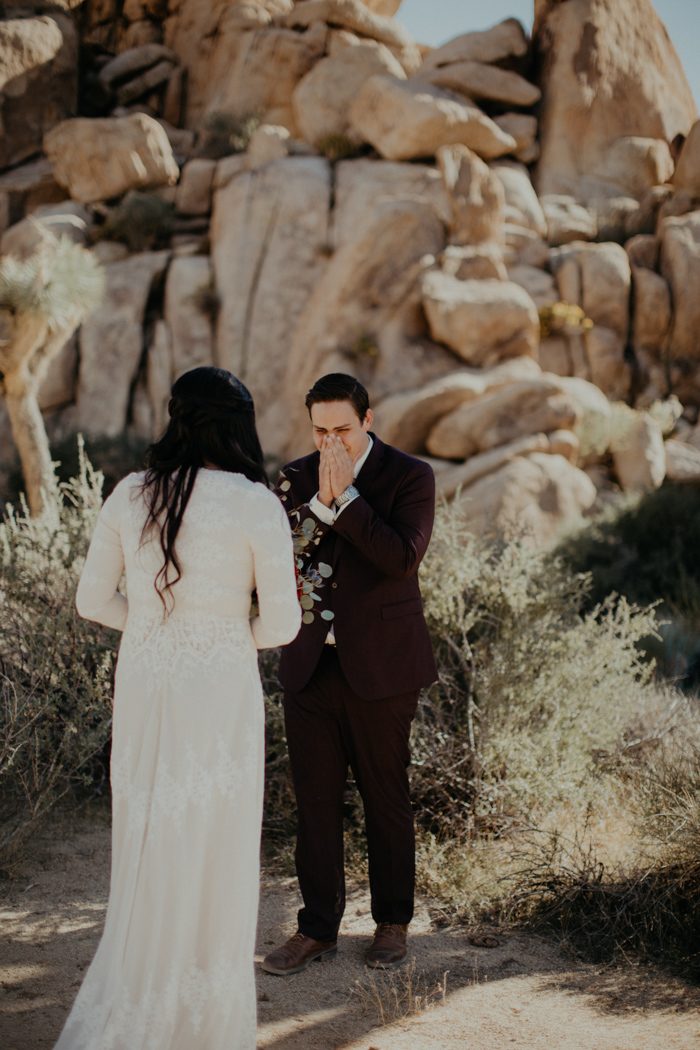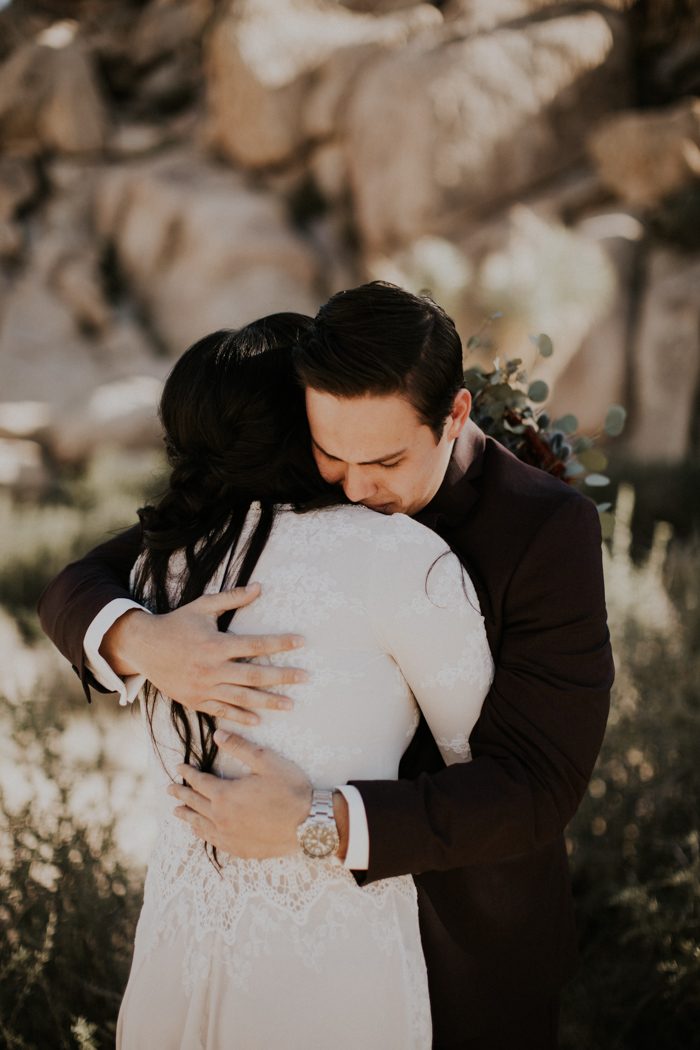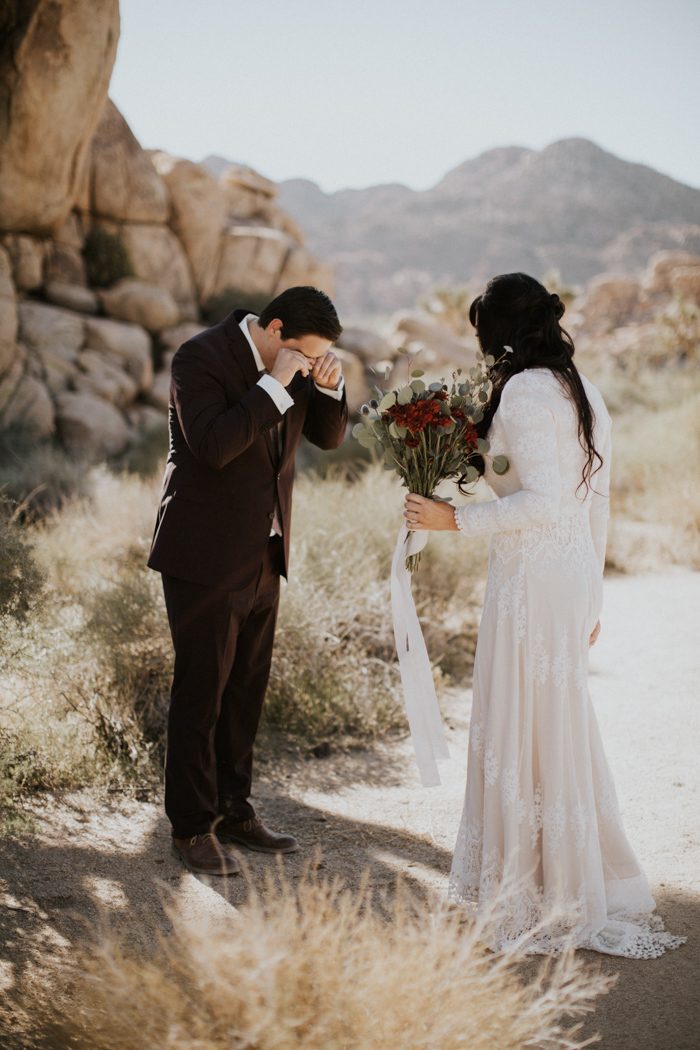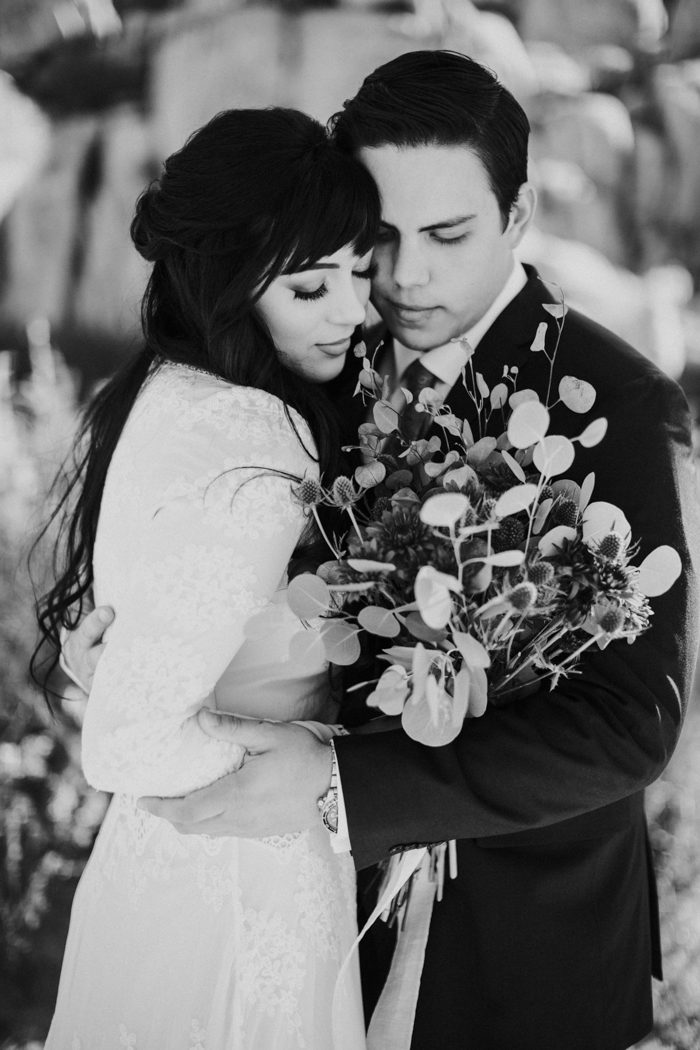 Take one day at a time! John and I were long distance until the day we married, so planning a wedding with him being miles away was hard. You aren't going to get everything accomplished in one day, one week, or even one month. Remember to enjoy the process! You will never get to have this moment again so take it all in while you can. Give yourself the time to make your day exactly the way you envision it to be. You won't regret that. Go with your gut instinct, even if other people are trying to tell you different. It's your wedding and no one else's. You're the boss, babe!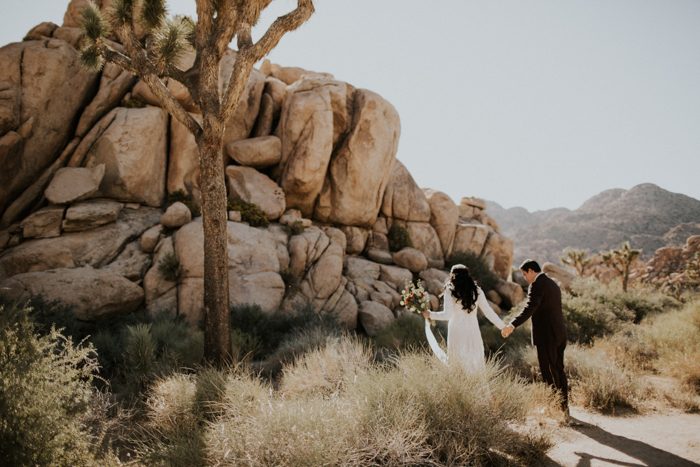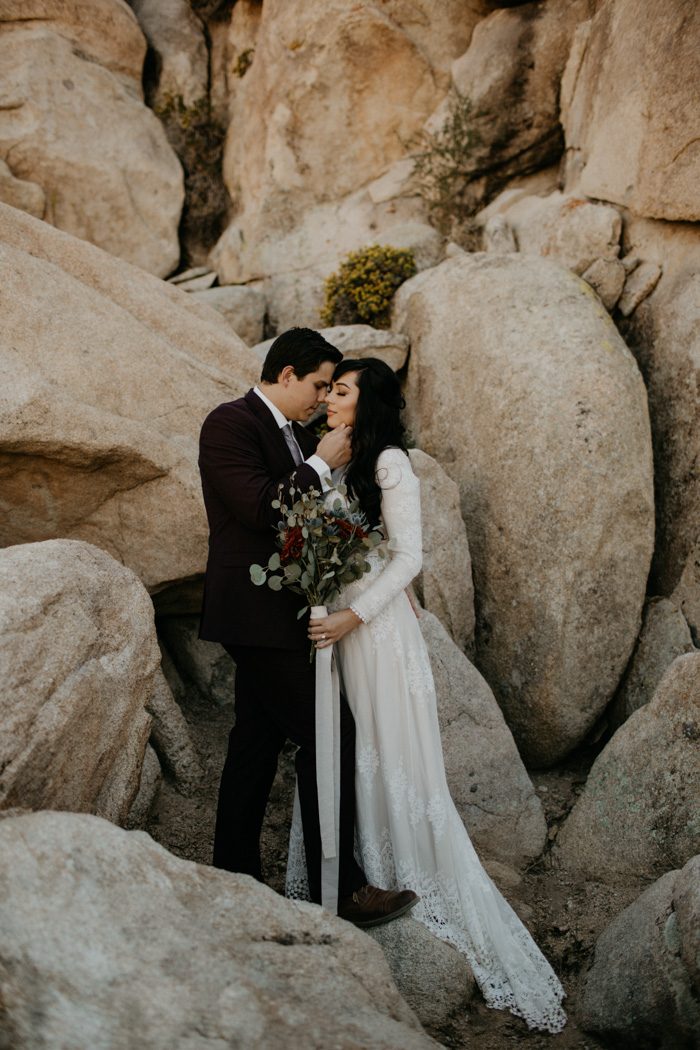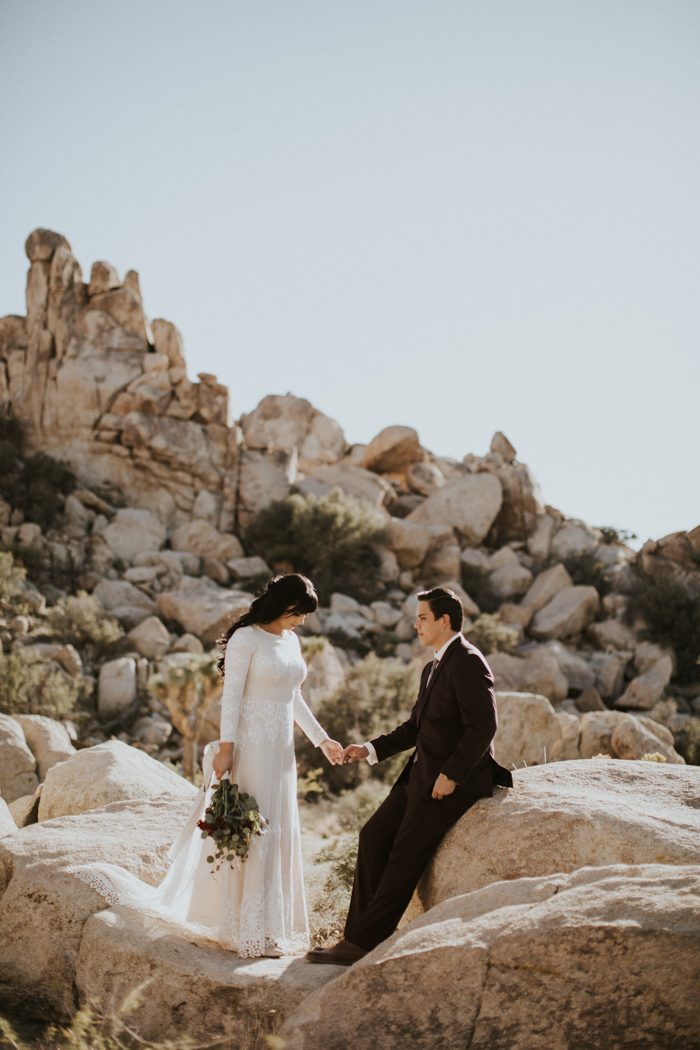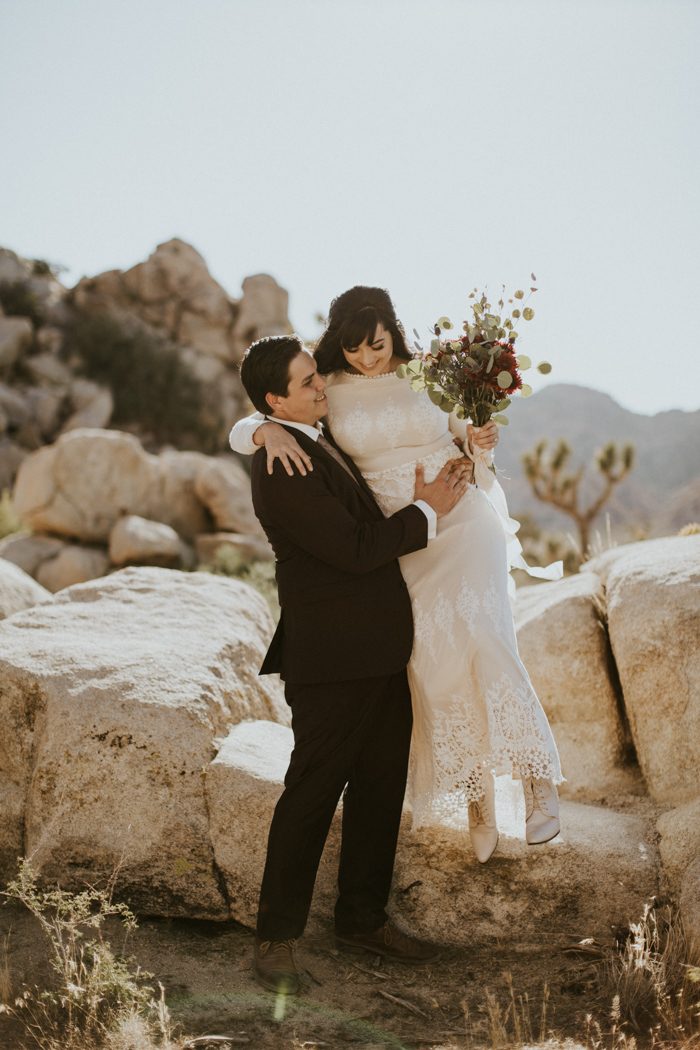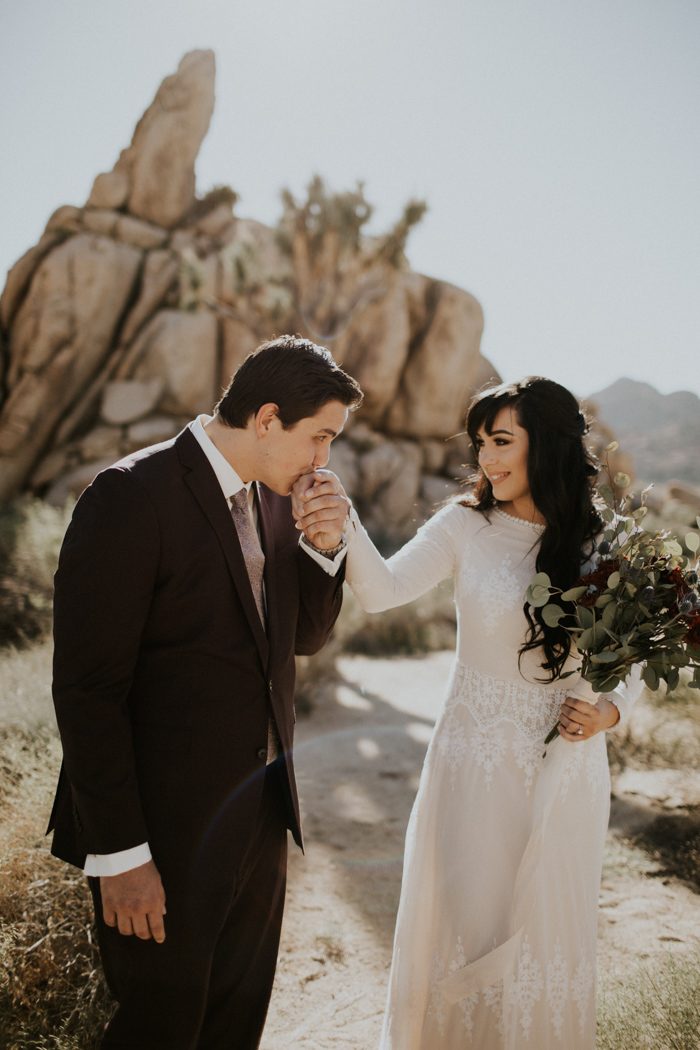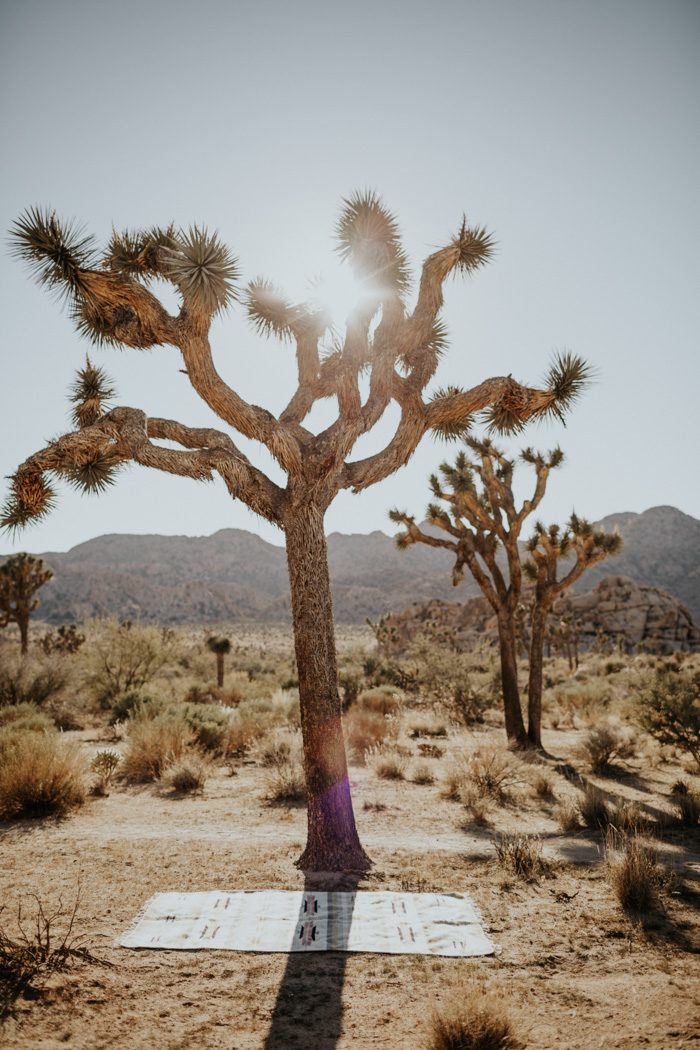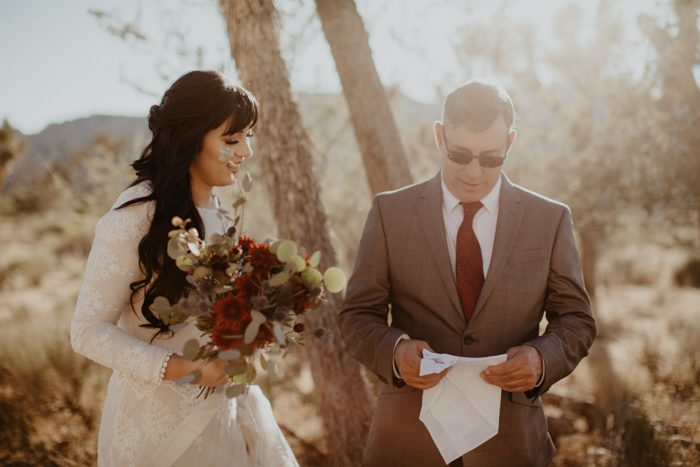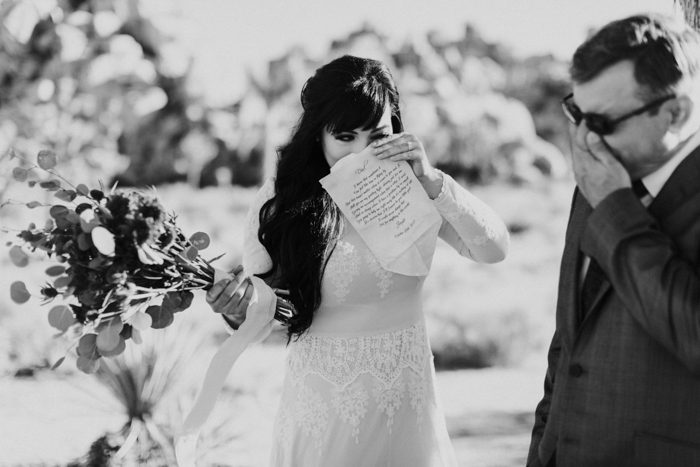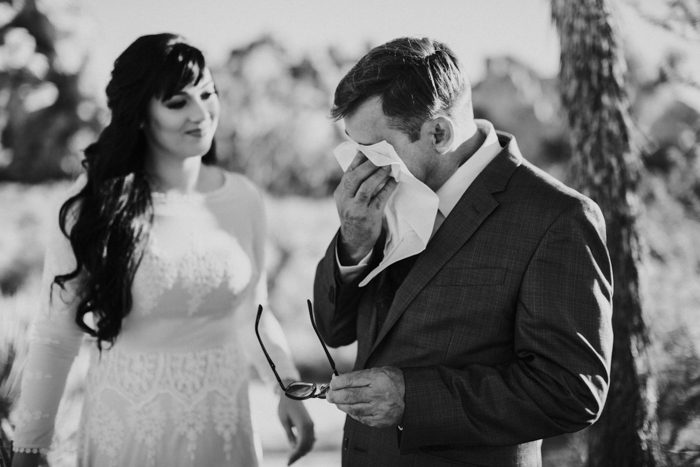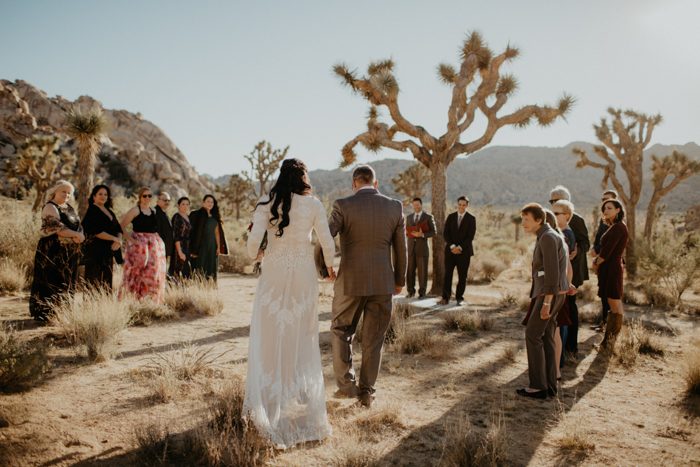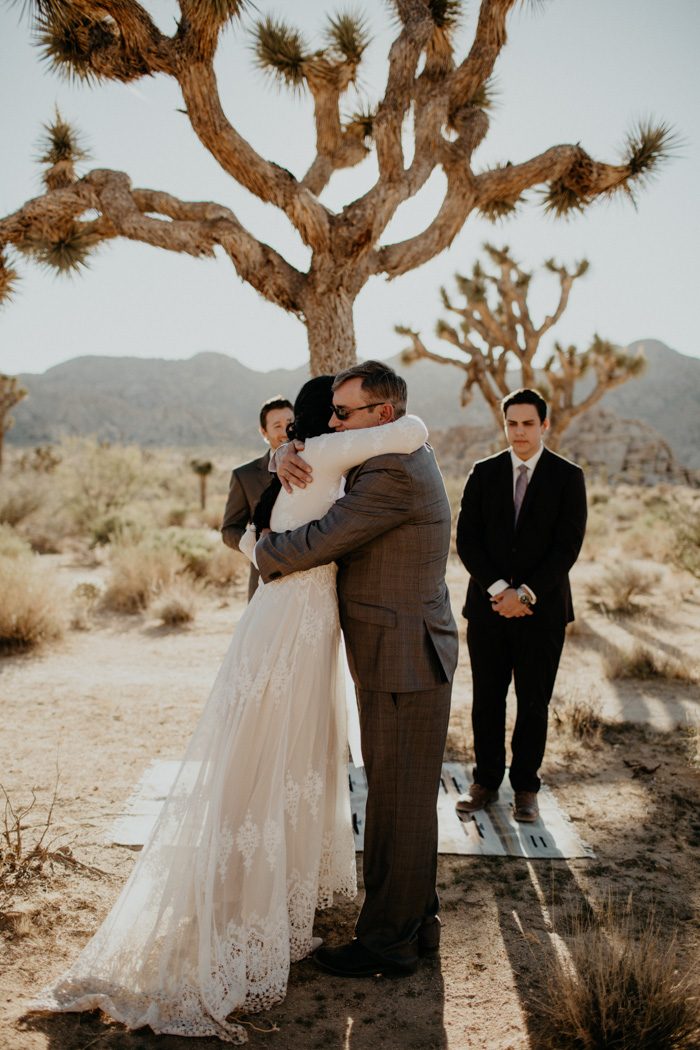 We personalized our ceremony by writing our own vows. I'd say we did a pretty good job because there was not a single dry eye when we both read them. Best decision we ever made.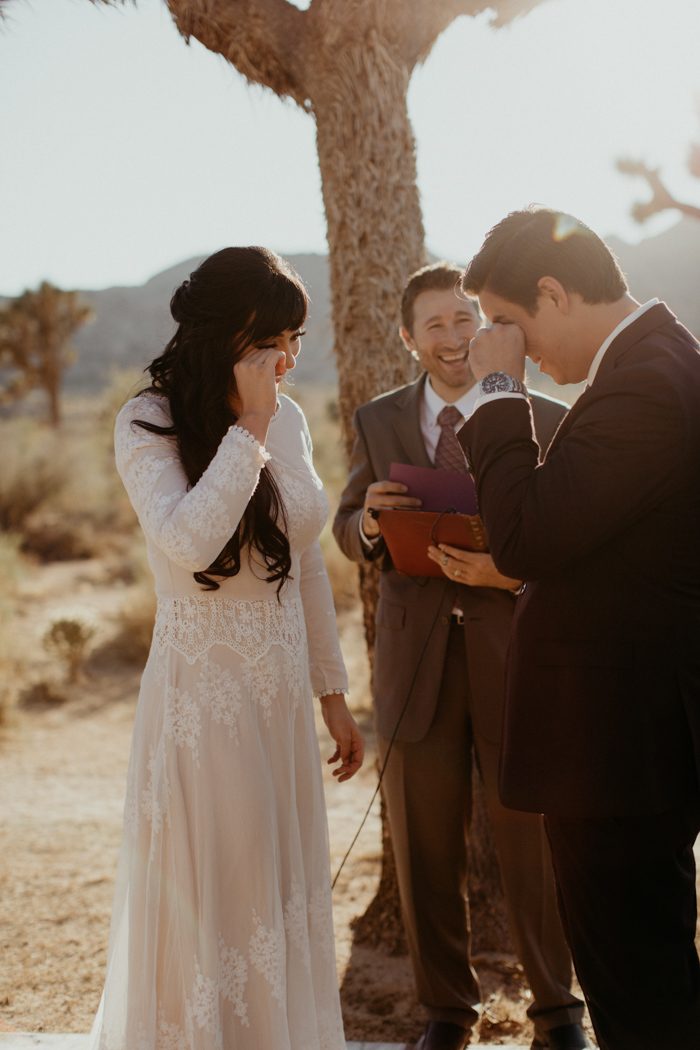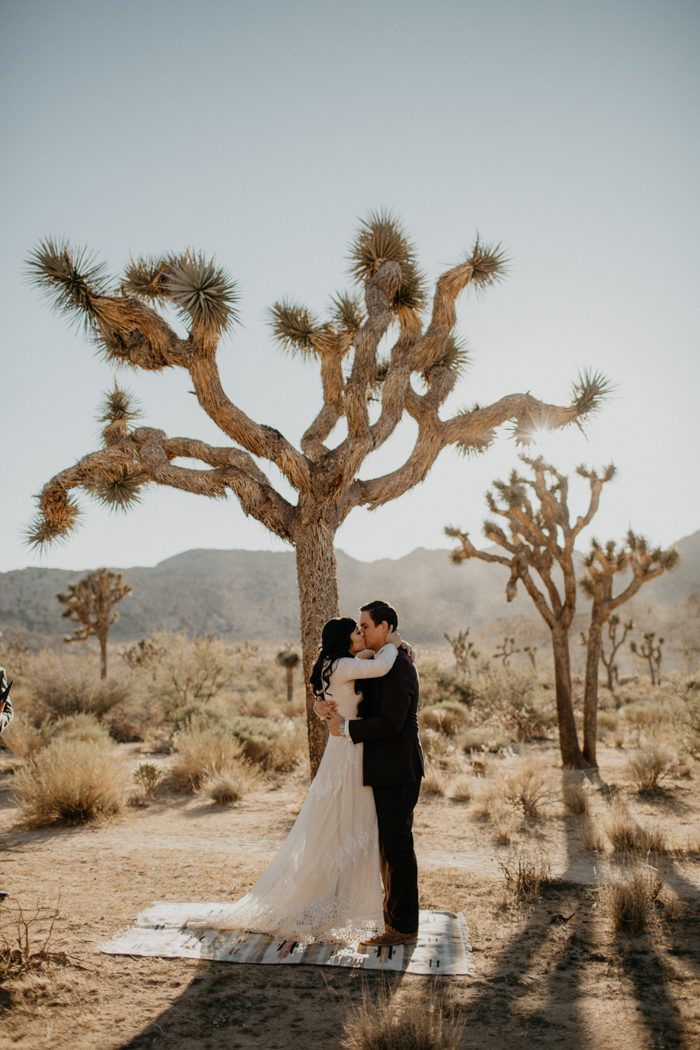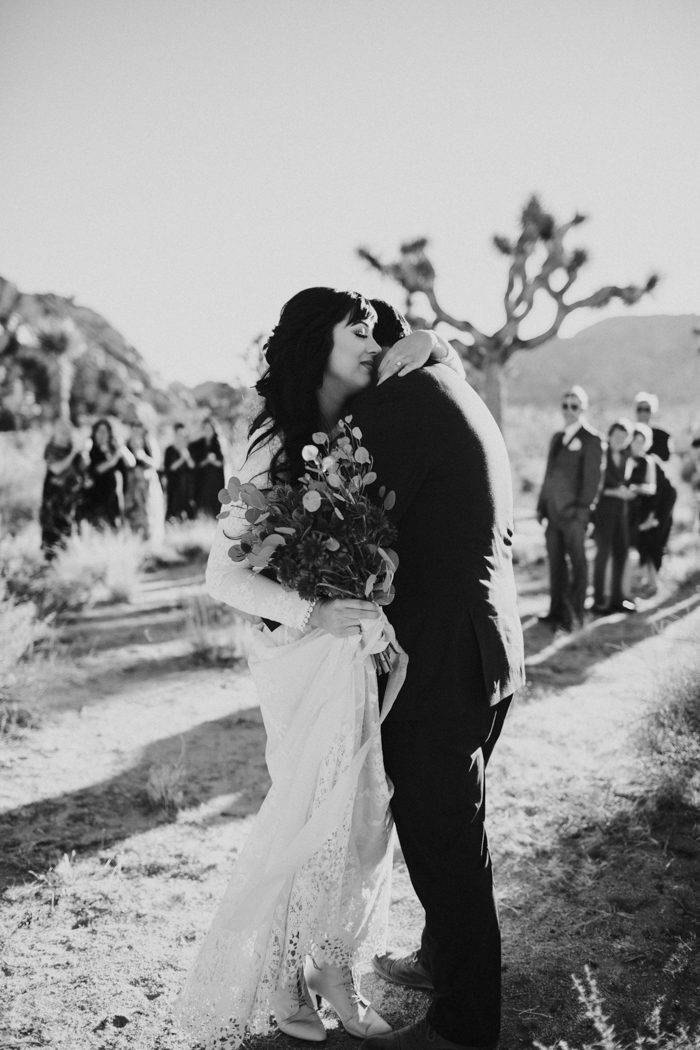 Our photographer knew we wanted a desert feeling. She visited Joshua Tree before and showed us pictures so that's how we got the idea. Looking at the park alone was enough for us but what really sold it for us was when we looked up the meaning of why they call the trees Joshua Trees. They were given the name a long time ago by a group of Mormon settlers who were crossing the desert. The tree's shape reminded them of a Biblical story in which Joshua raises his hands up to the sky in prayer. I got chills reading about it. The national park had the most beautiful sunsets and spiritual vibes so we knew that was the place for us.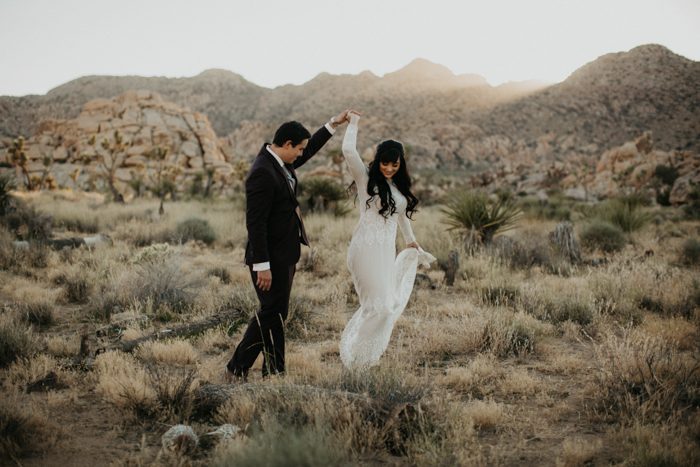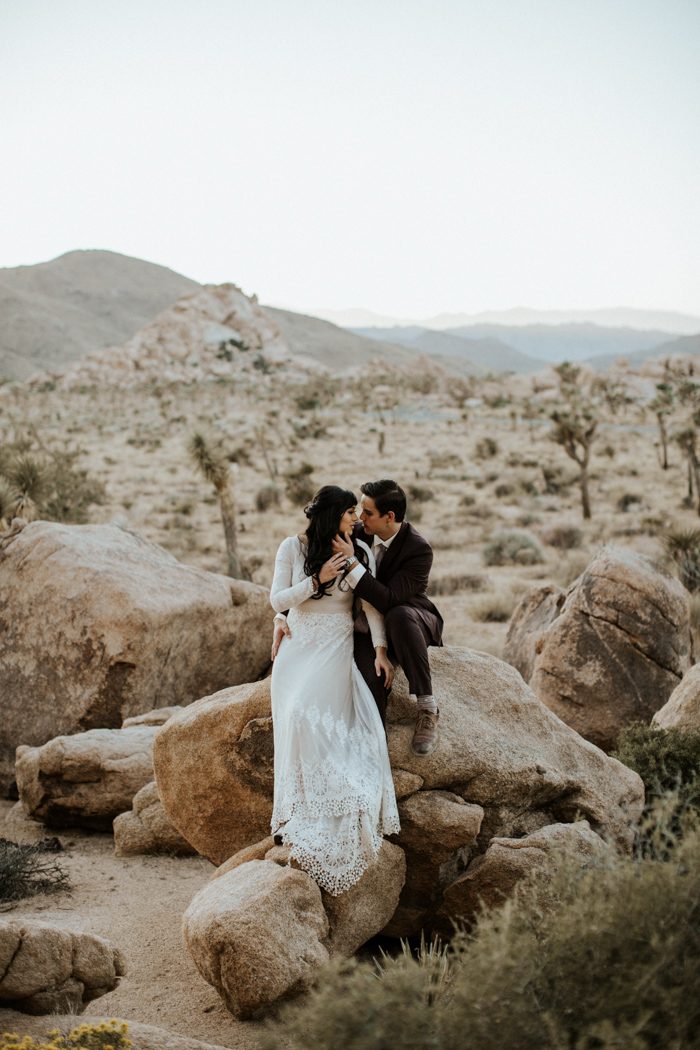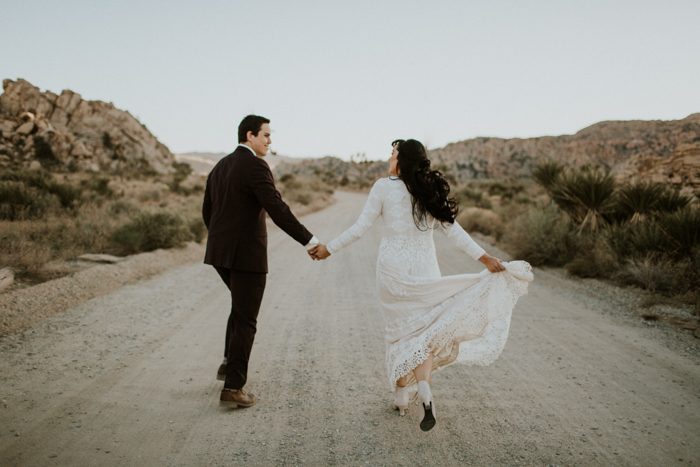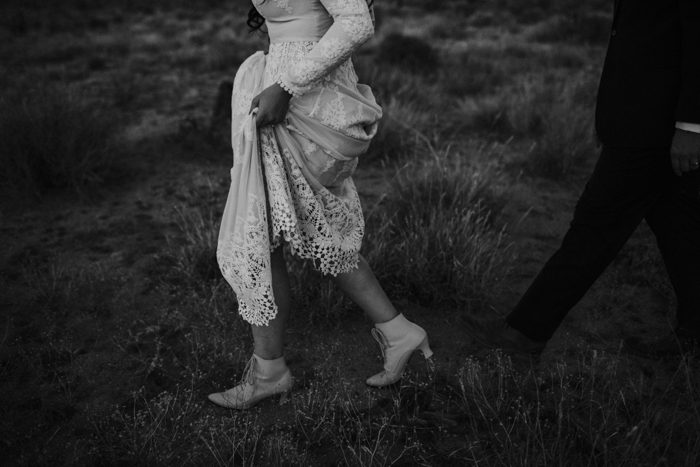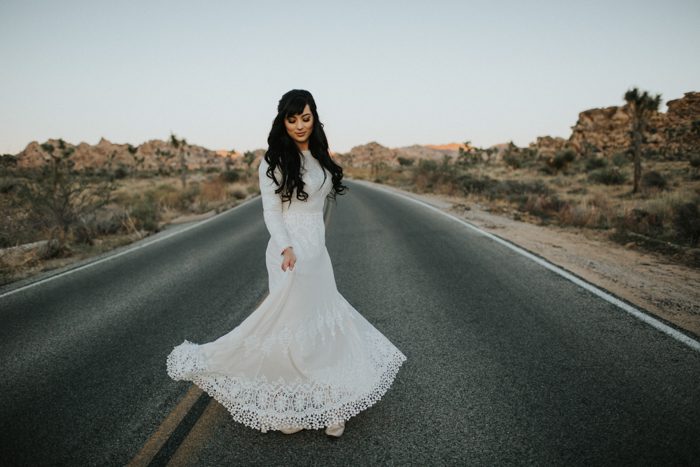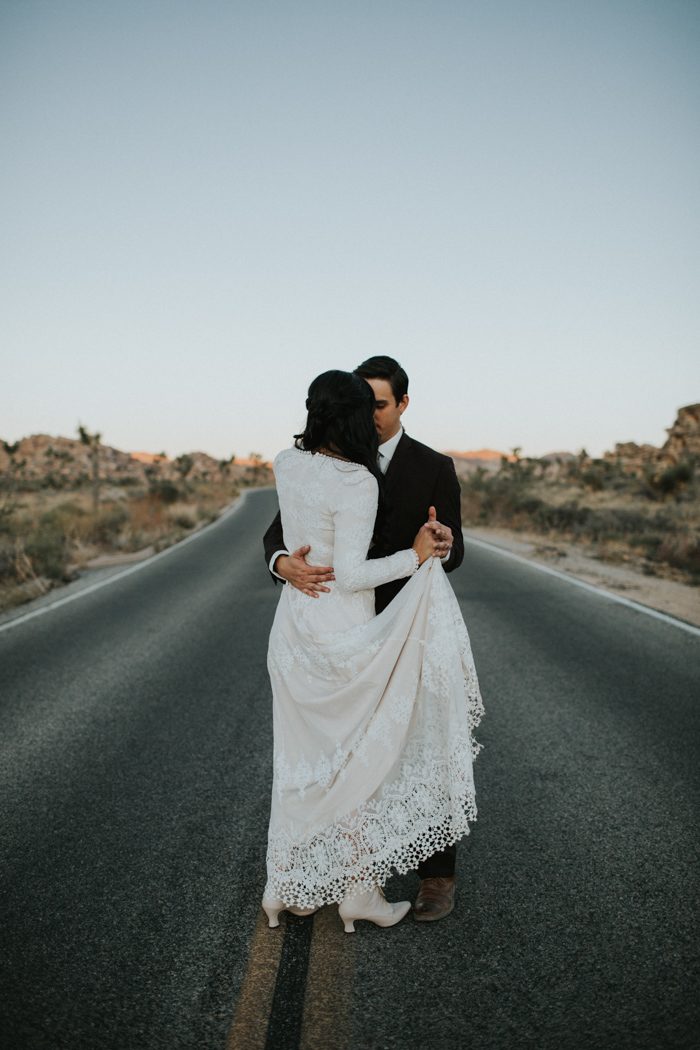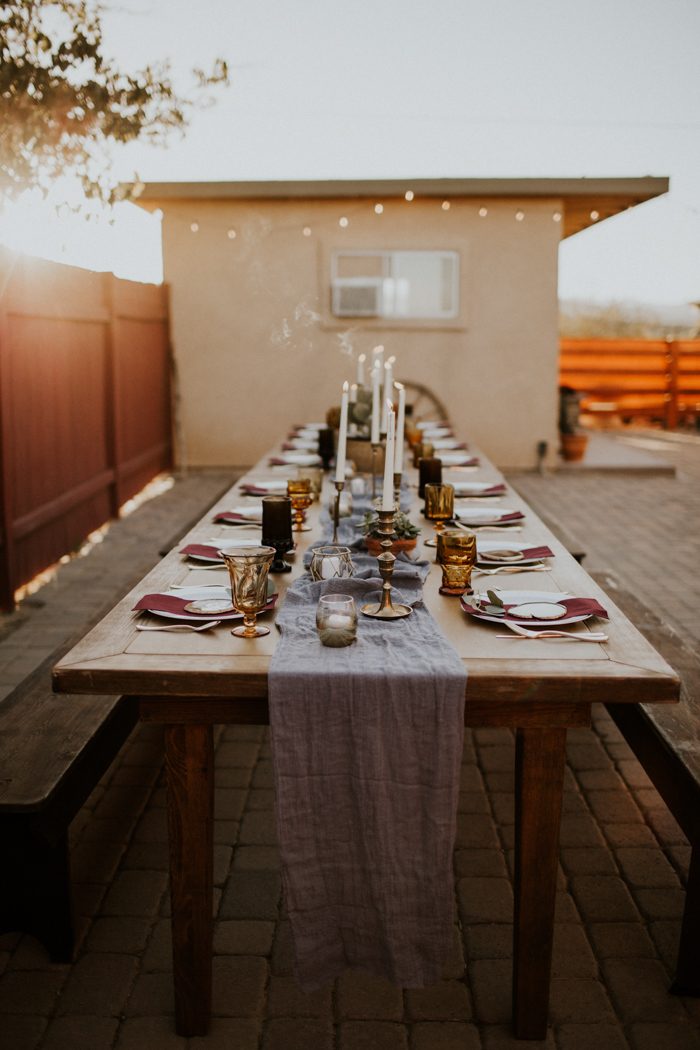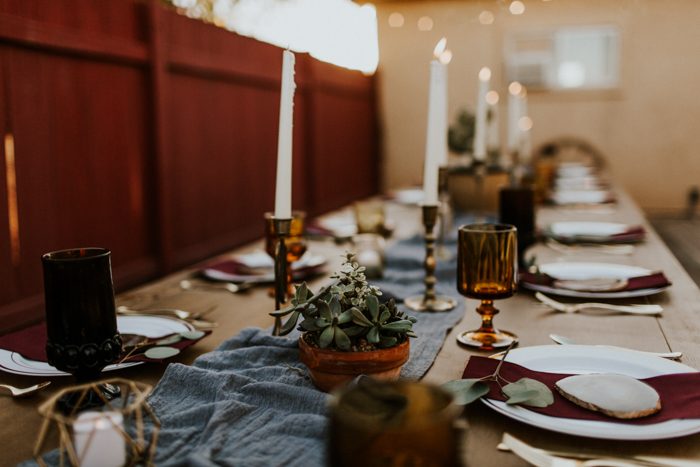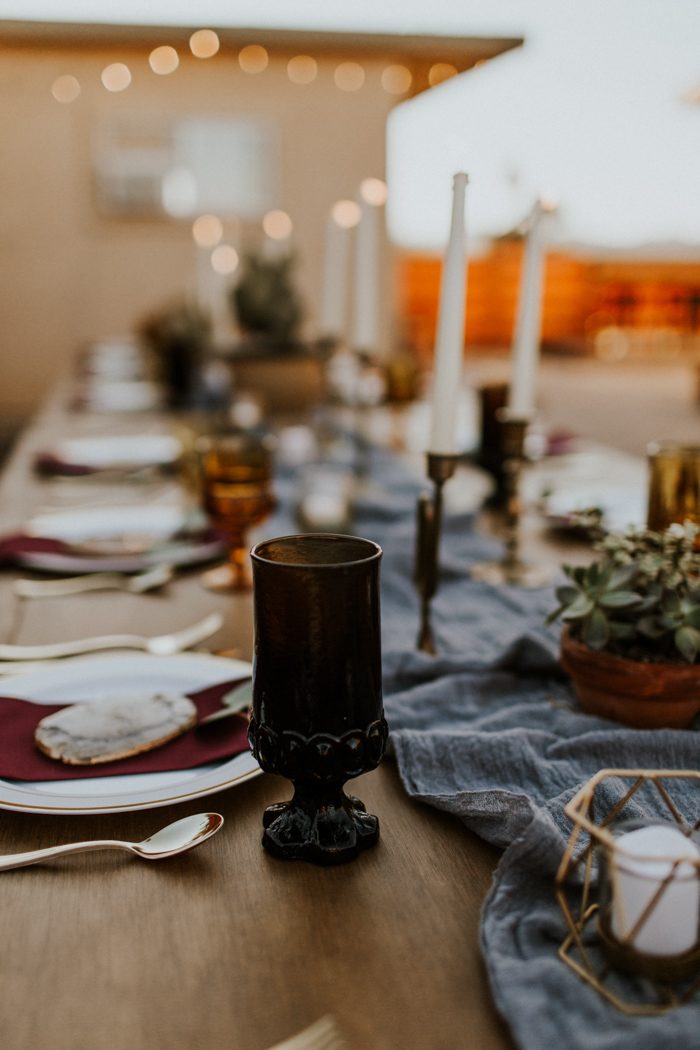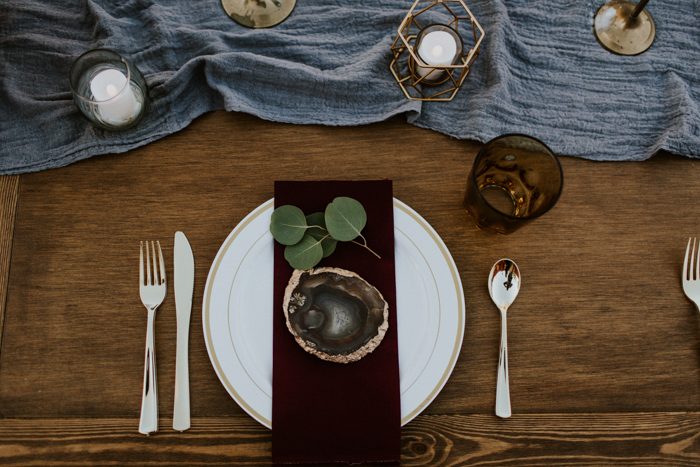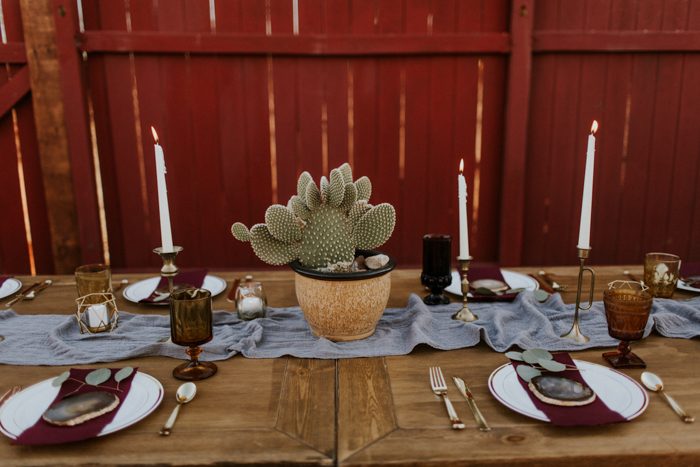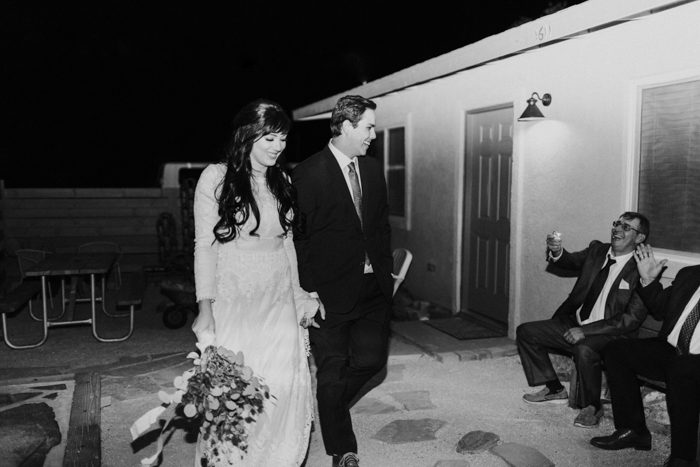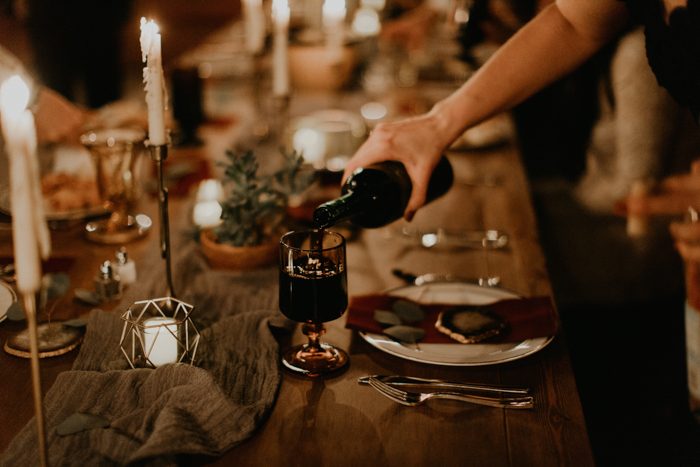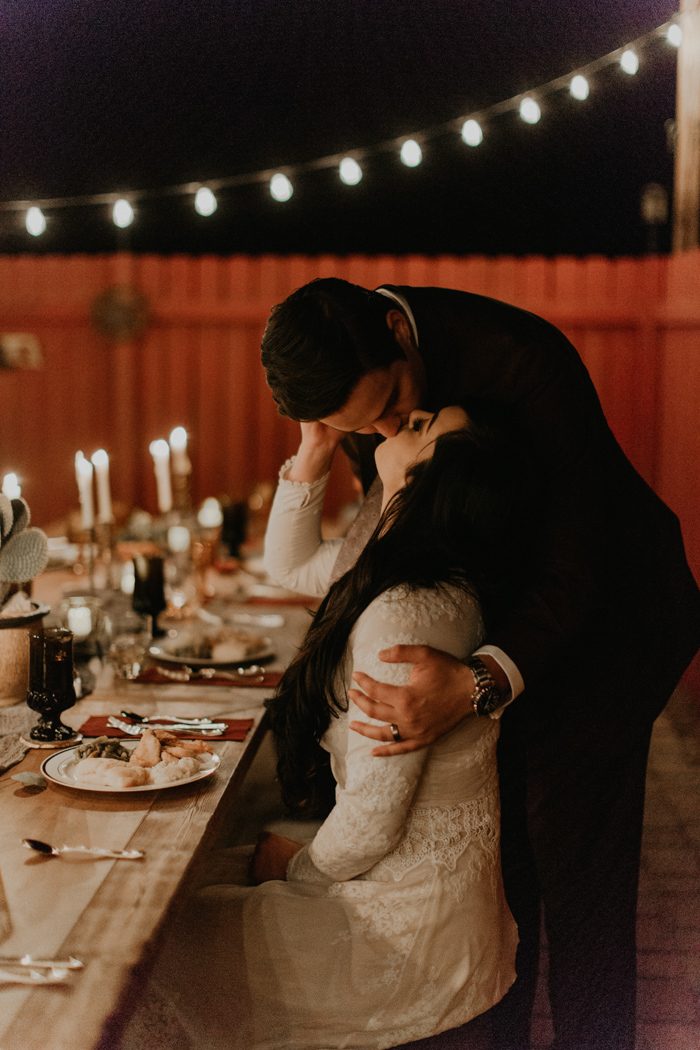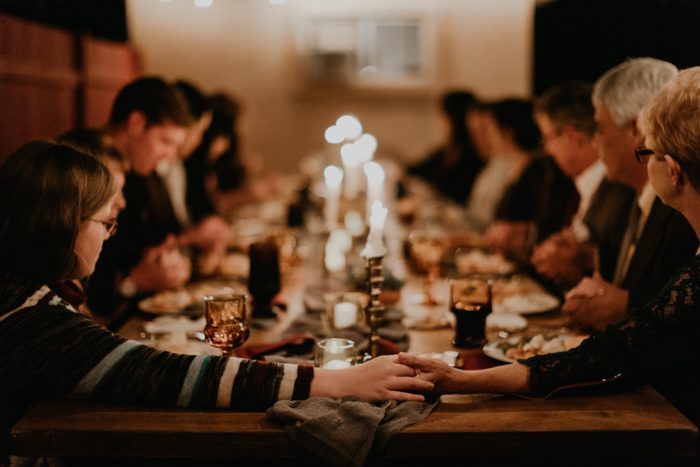 Processional – "Make You Feel My Love" by Sleeping at Last
Recessional – "You Make My Dreams Come True" by Hall and Oats
First Dance – "Latch" by Boyce Avenue Ft. Lia Marie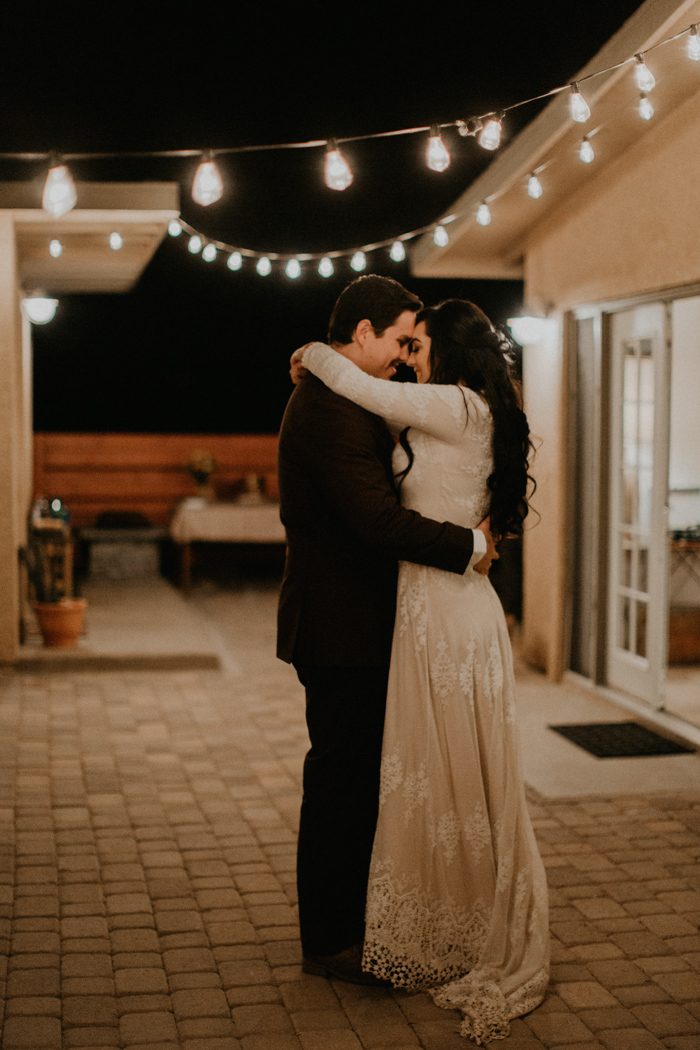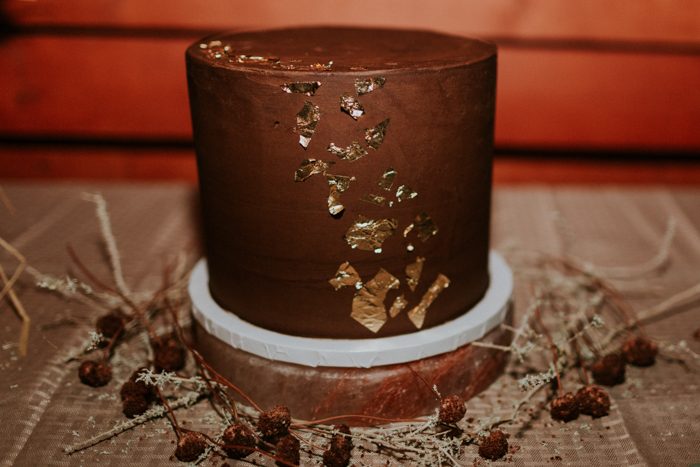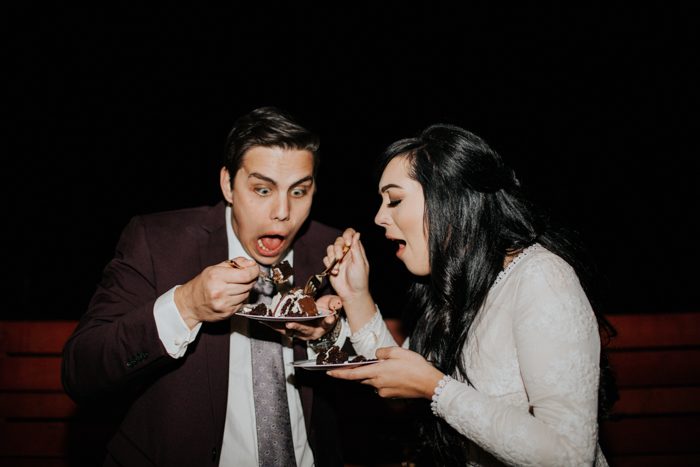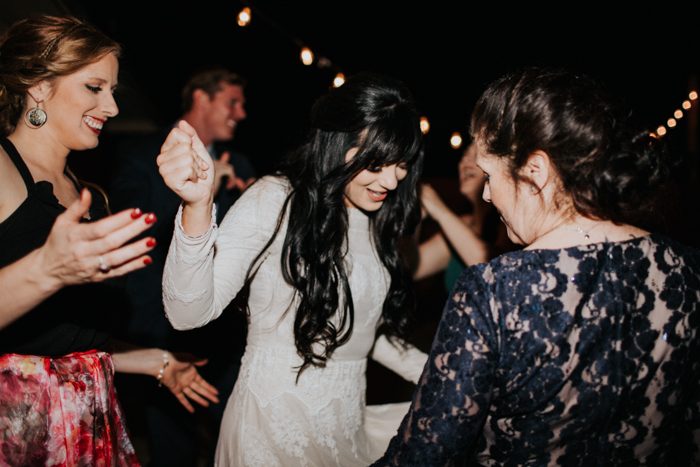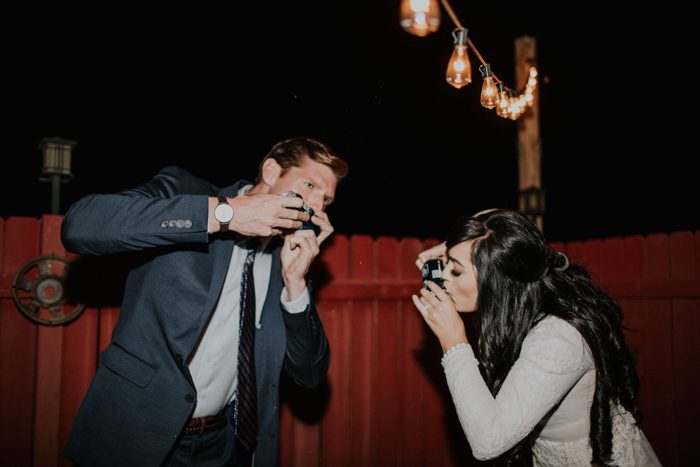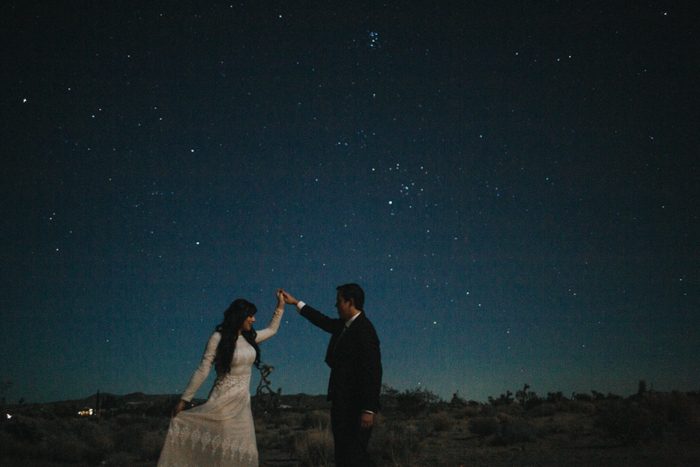 Congratulations to Jamie and John, and a special thanks to Brooke Miller Photography for sharing this remarkable wedding at Secluded High Desert Homestead with Junebug! Planning a desert wedding? Here are 7 southwestern wedding color palette ideas for your desert-inspired affair!