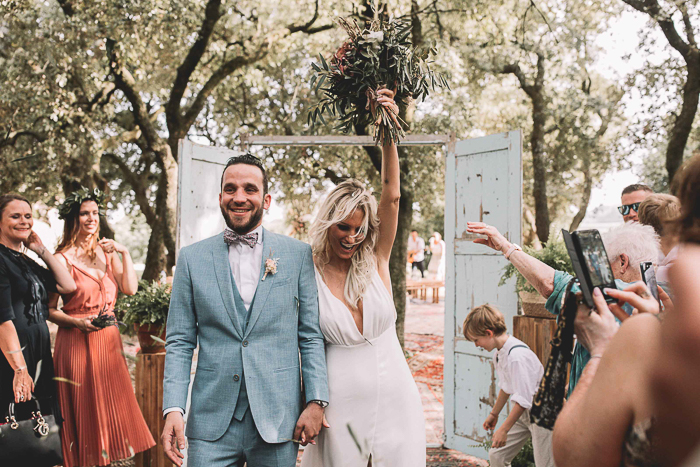 Every wild and free-spirited fiance needs to see Sanddy and Simon's boho wedding at Les Domaines de Patras! Their French wedding–put together by Daylove Events–has everything from dramatic floral arrangements put together by Menthe Sauvage to vintage rugs and colored smoke bombs. We're obsessed with Sanddy's custom-made Elise Martimort gown that she paired with another customized piece—an incredible leather jacket for the end of the night.
See Free People meets the French countryside below with the gorgeous photos that Les Bandits captured.
The Couple:
Sanddy and Simon
The Wedding:
Les Domaines de Patras, Solerieux, France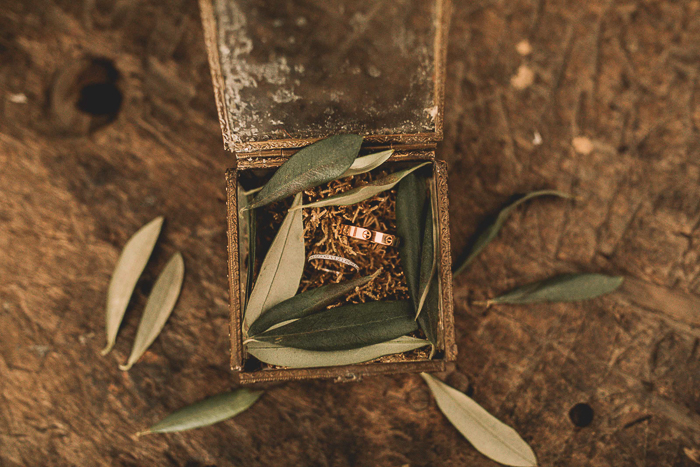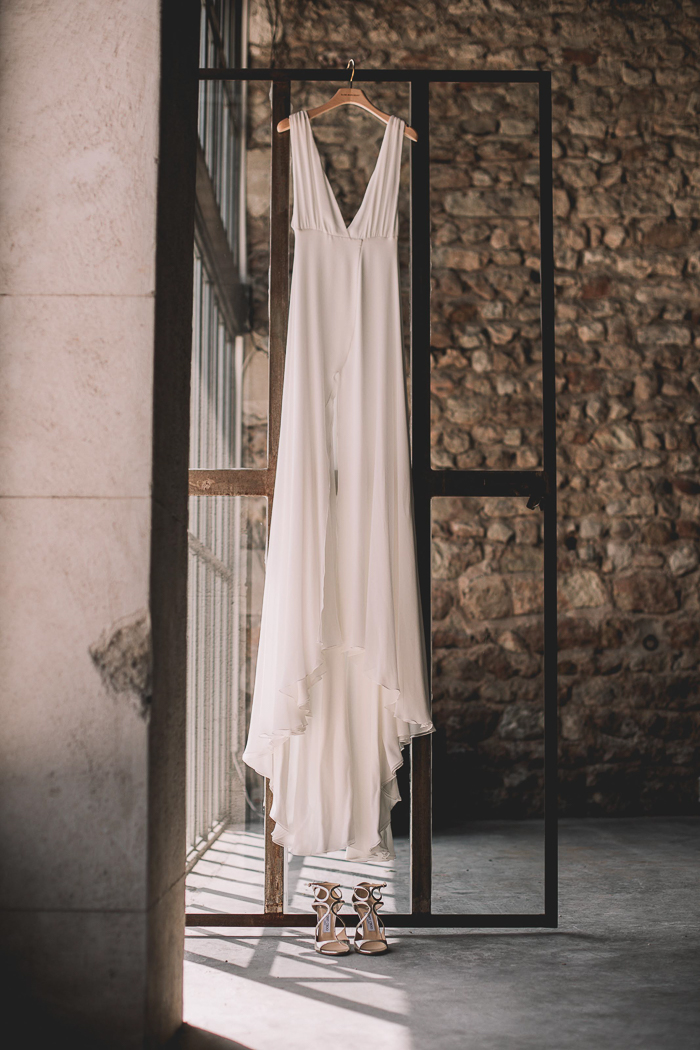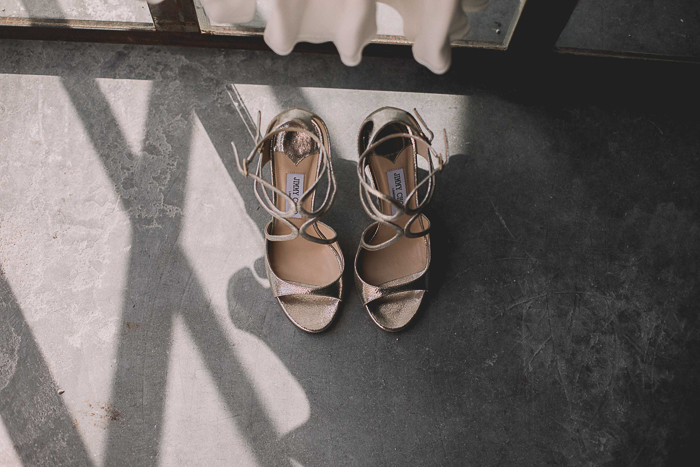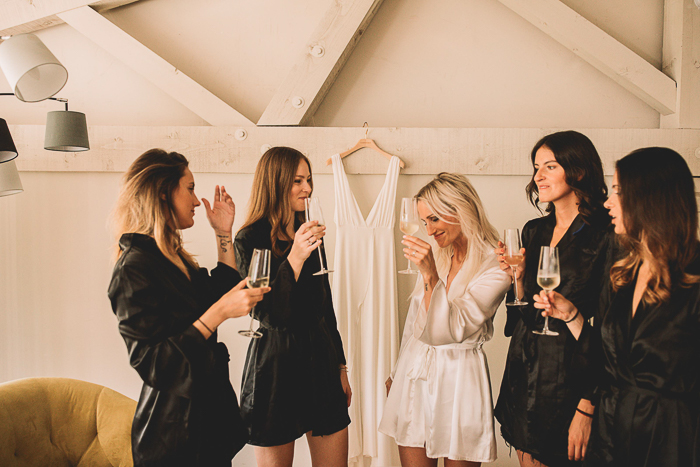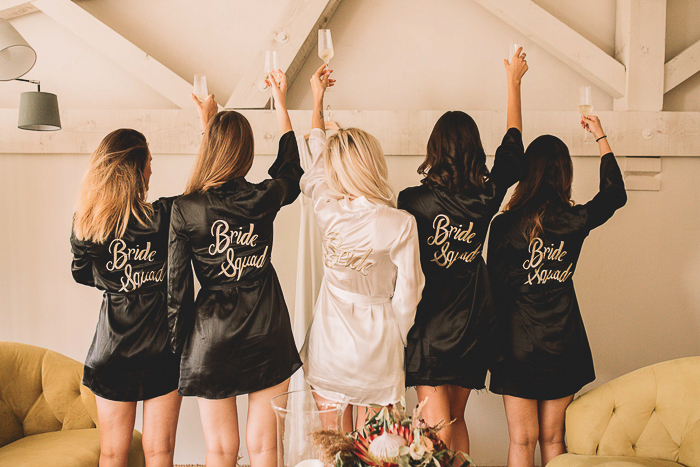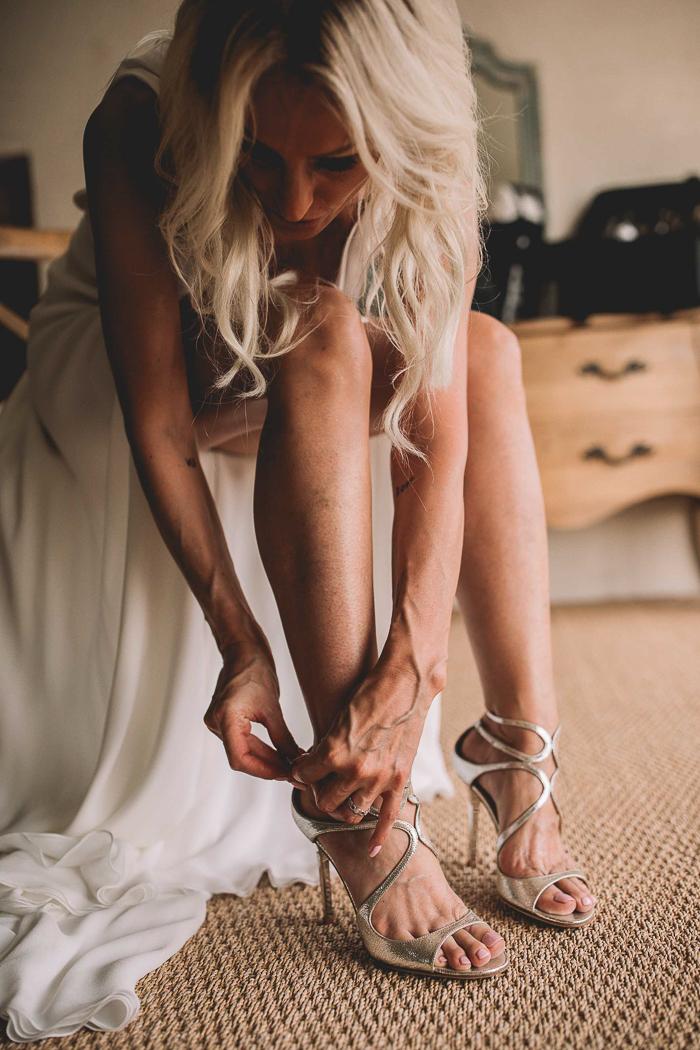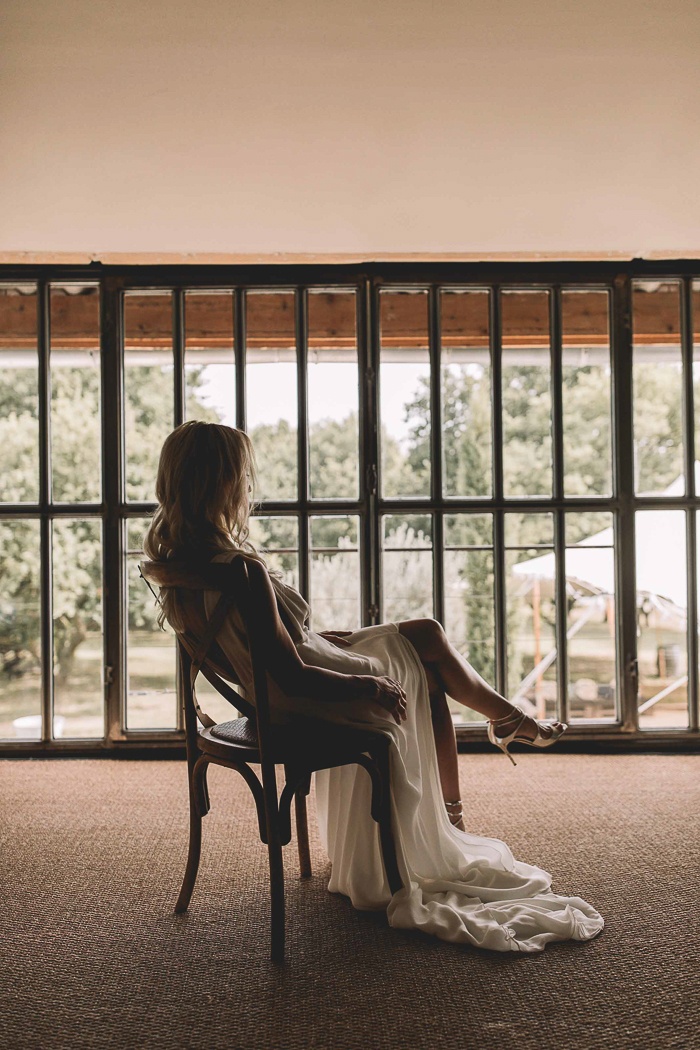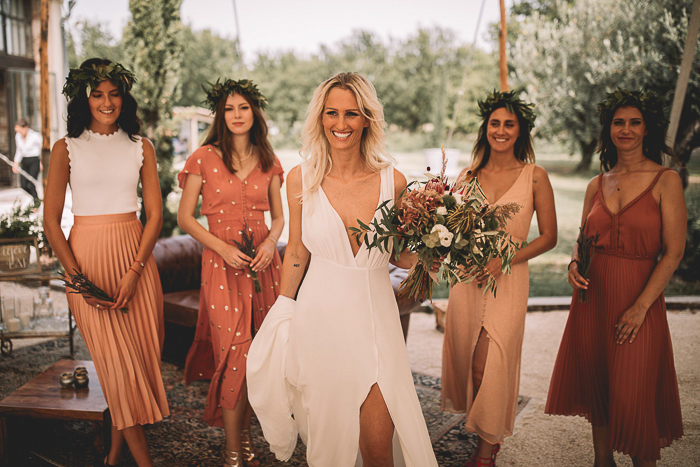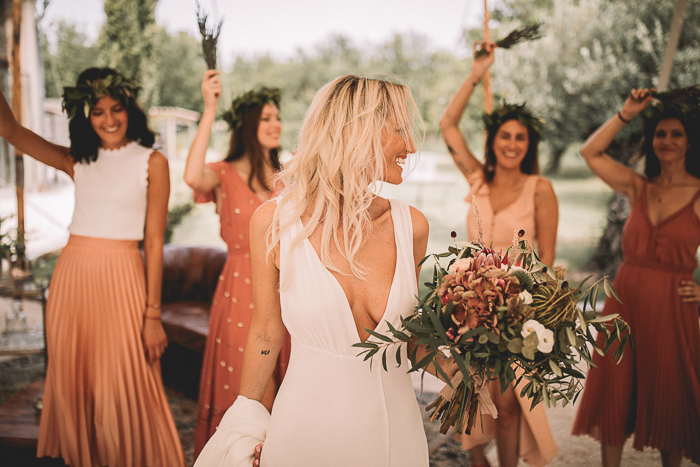 A Custom-Made Wedding Dress
I wanted to feel like myself, so I chose a simple dress without lace or embroidery. The dress was very airy, and it suited my style (plunging neckline, slit up the leg, wide openings under the arms). My inspiration was the dress worn by Edita Vilkeviciute during her wedding in Italy. So I decided to have a custom dress made. After giving her an idea of what I wanted, Élise Martimort–the designer–gave me a sketch in 3 minutes during our first meeting. I knew it was my dress. It was completely unique! I wore it until the end of the night. I didn't want to change my outfit! You only wear your wedding dress once, so I wanted to make the most of it.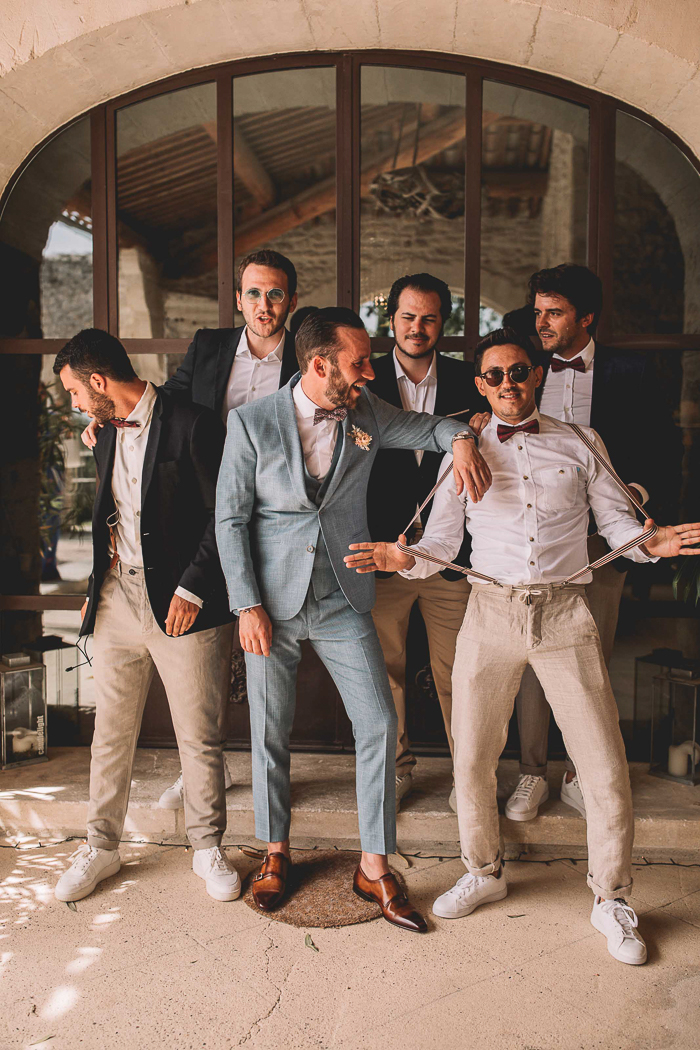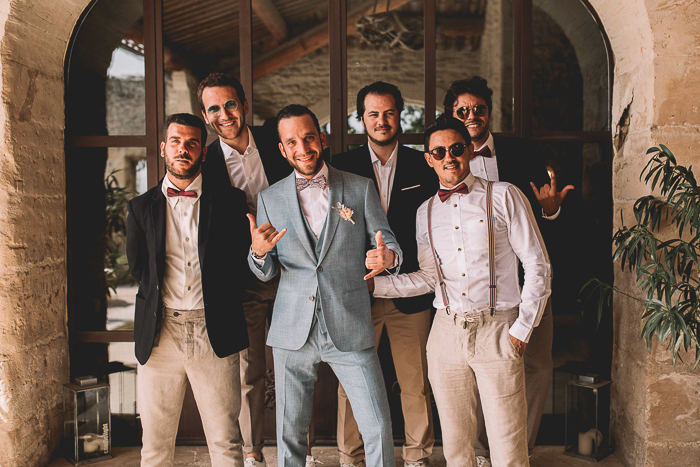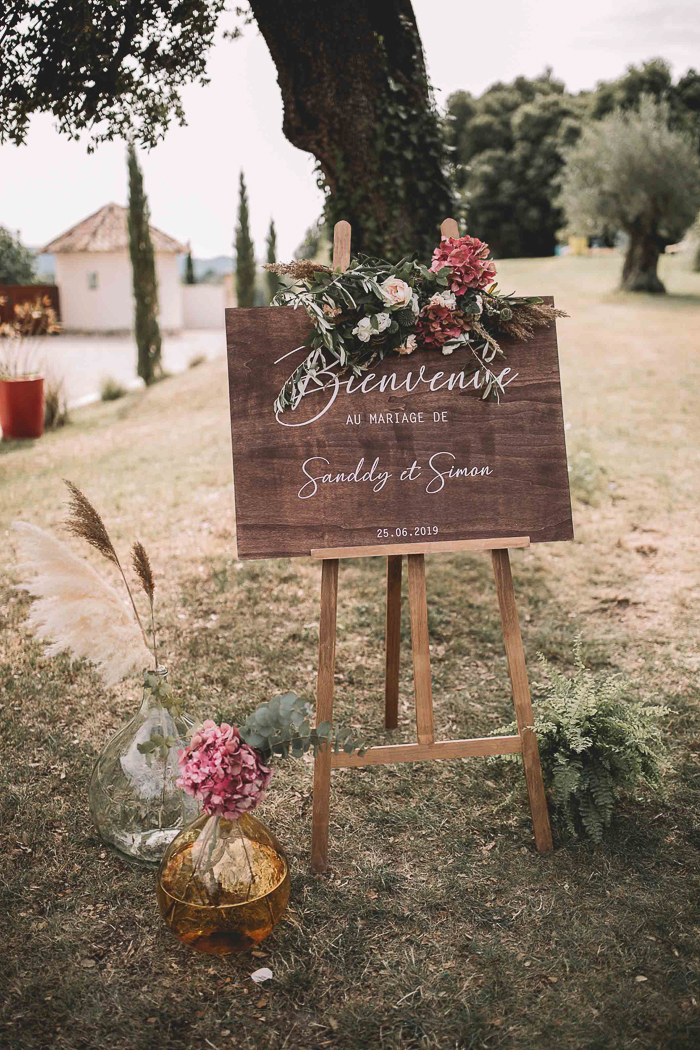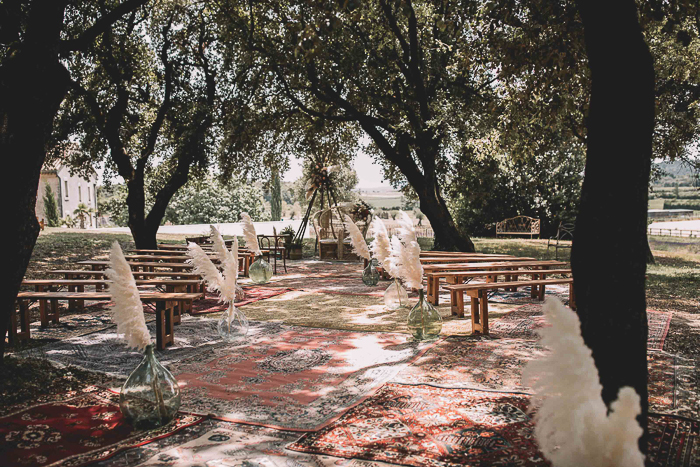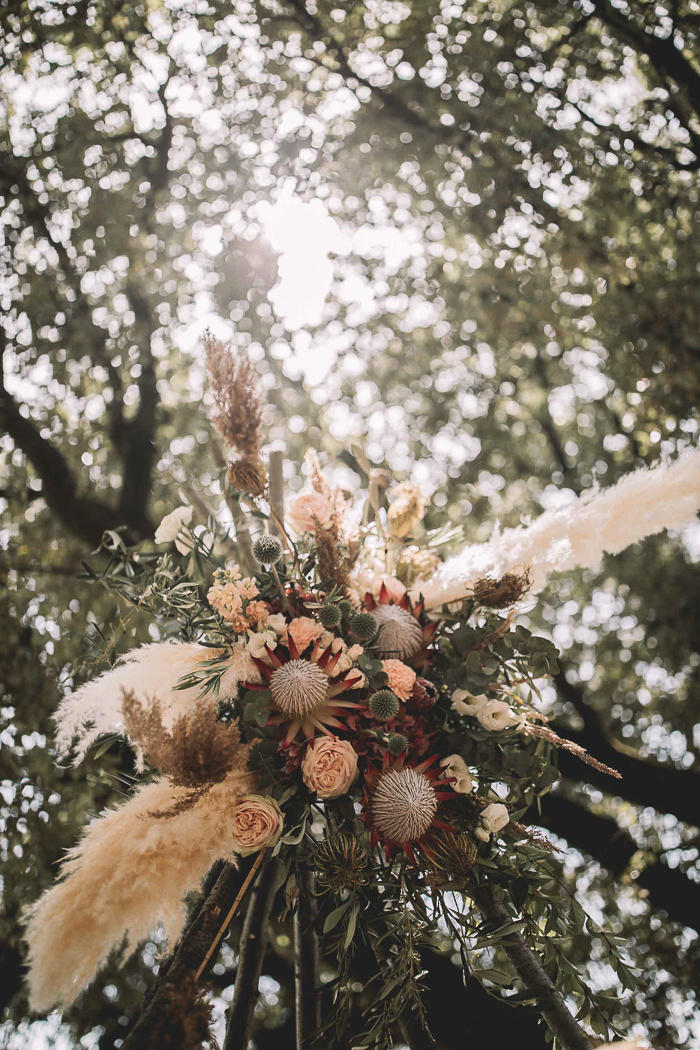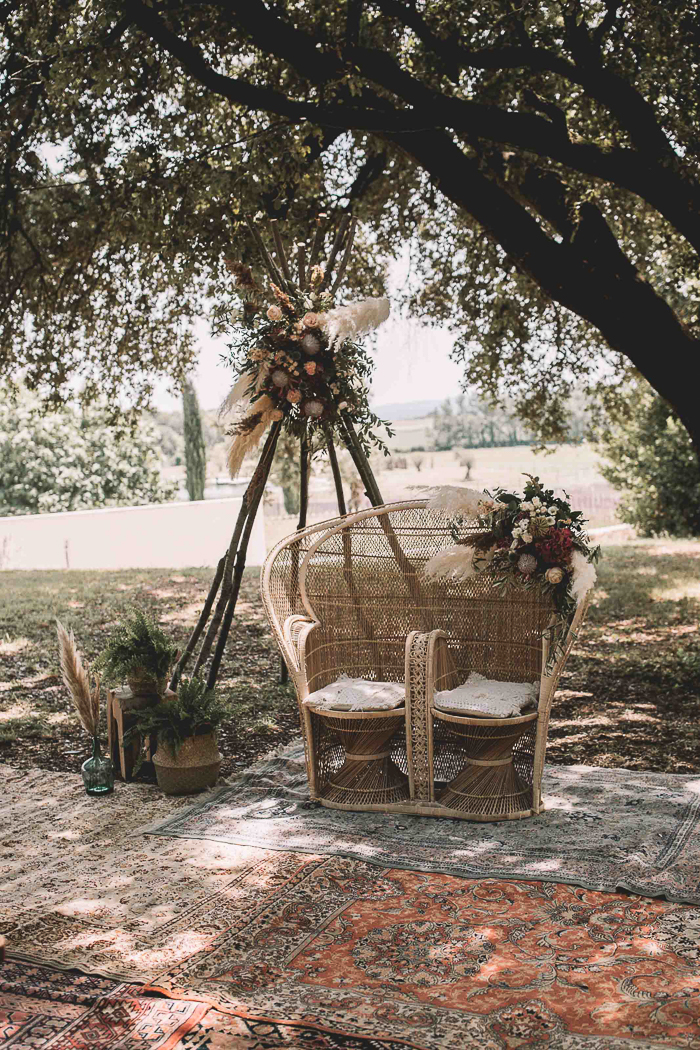 Bohemian Wedding Day Vibes
For the decorations and style of our wedding, Simon gave me carte blanche. He trusted me completely and knew how much I wanted to plan it. I wanted a kinfolk/boho style for the decor–with fresh and dried flowers, lots of plants, and wood. Refined and modern style was the focus.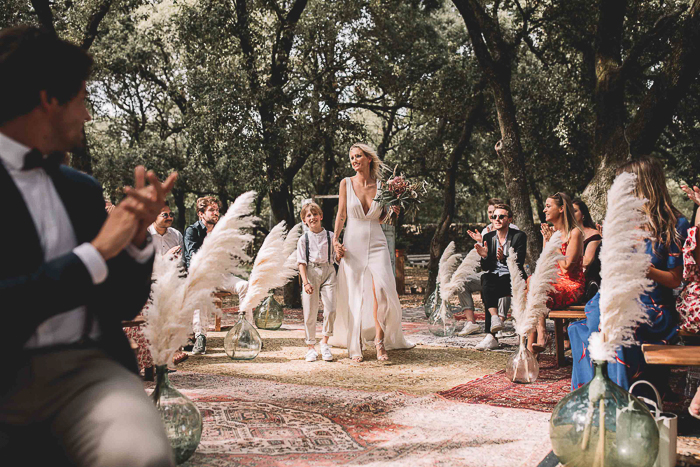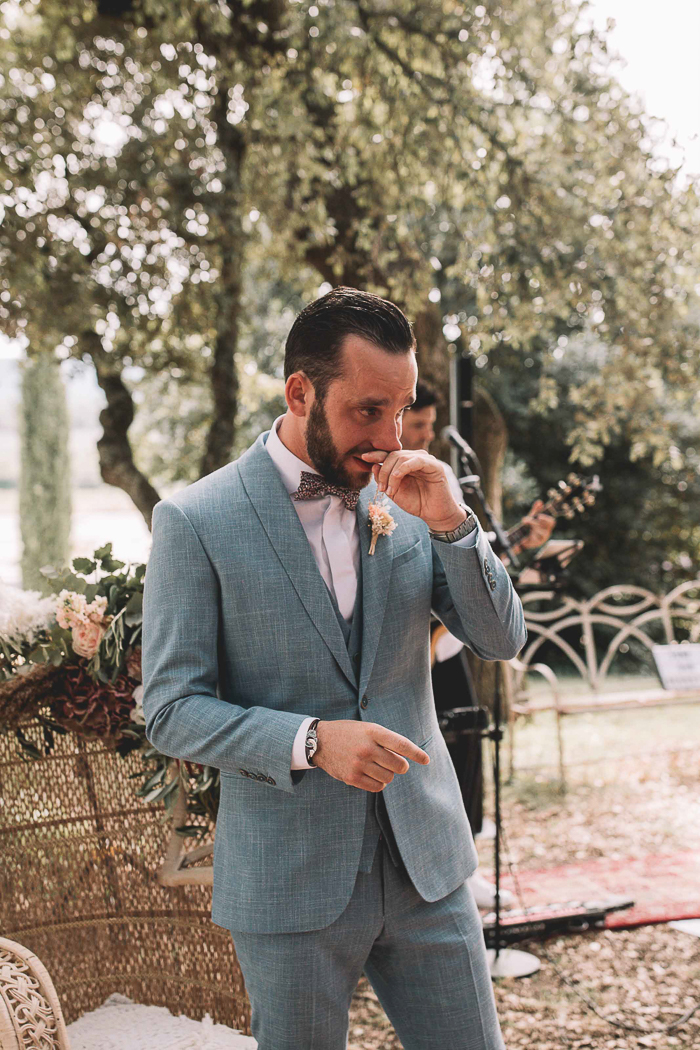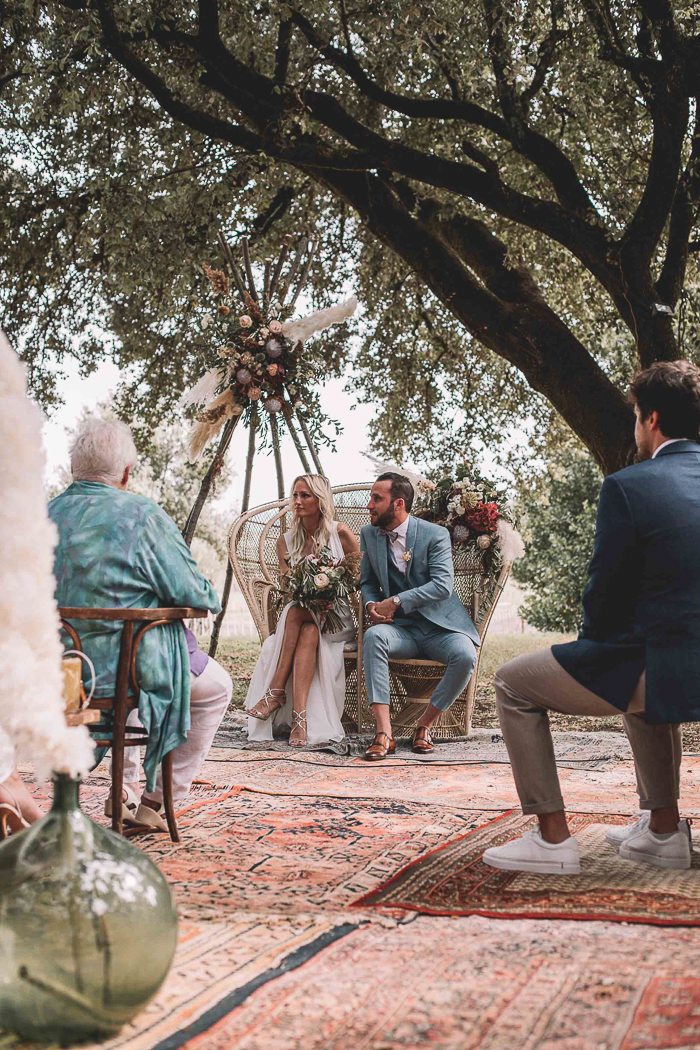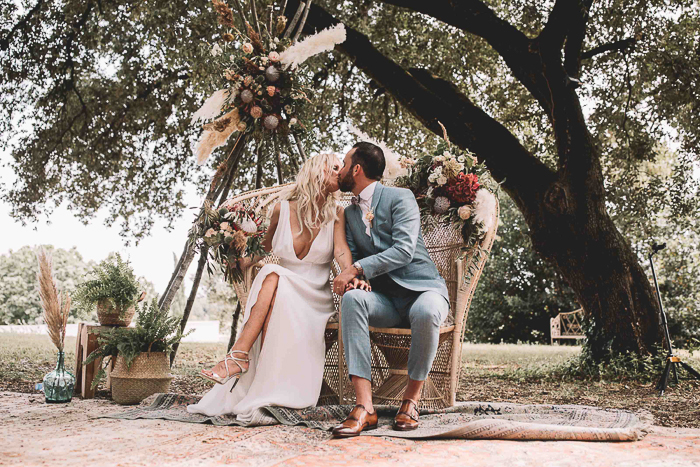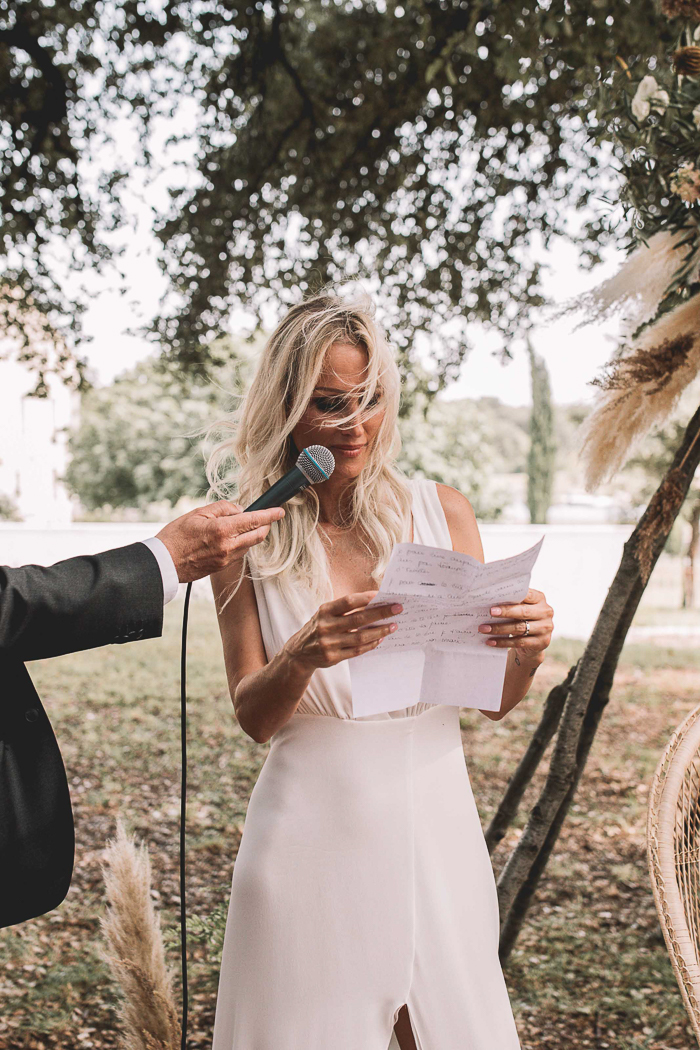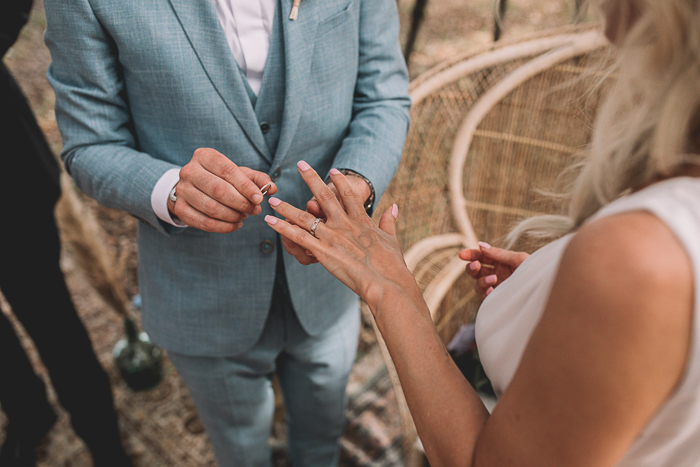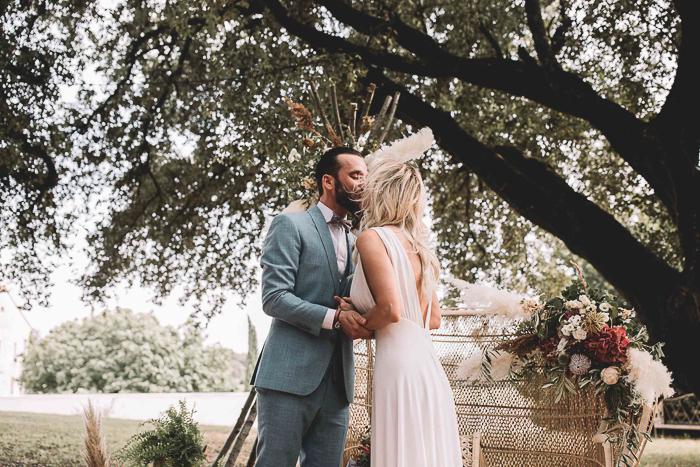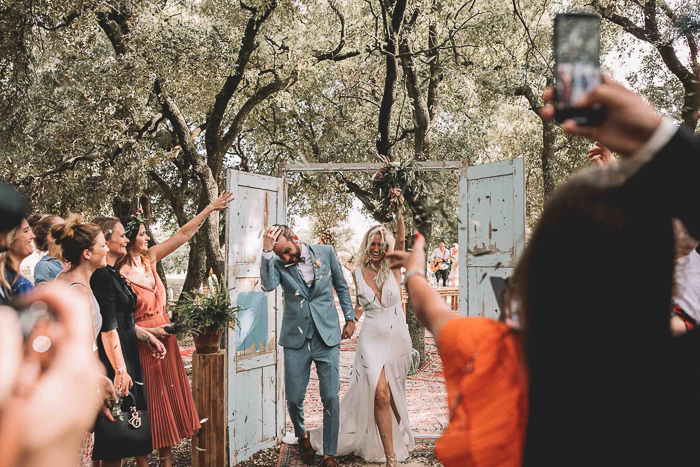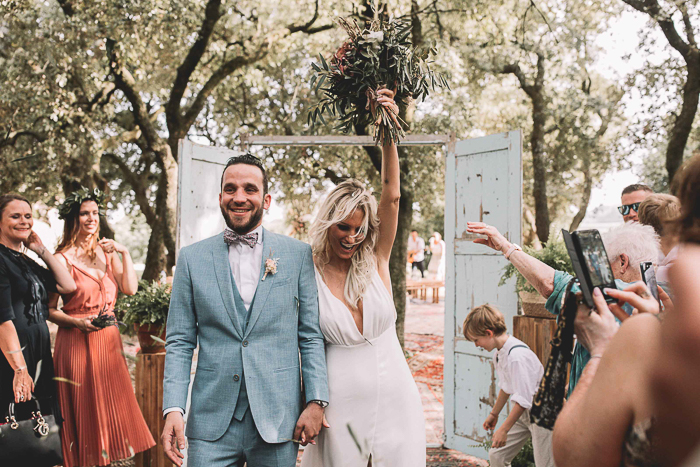 Why Les Domaines de Patras
We live in Paris, and we were looking for a venue in the south of France. Thanks to our wedding planner–Daylove Event–we found the perfect place, Les Domaines de Patras. From the first time we saw it, we knew. The place is magic! The owners, Kety and Eric–so adorable–make the place feel so warm. The barn–our reception location–matched the style of our wedding perfectly. It didn't require much decoration. It was perfect for dining and partying. We wanted the majority of our guests to stay at the wedding venue, which was possible thanks to Les Domaines de Patras' guest rooms.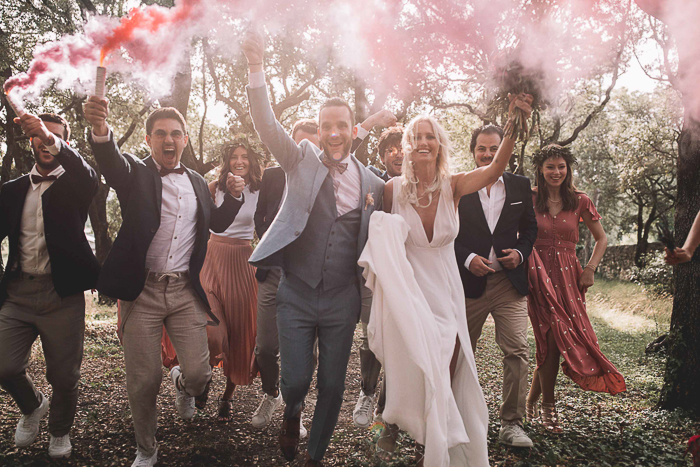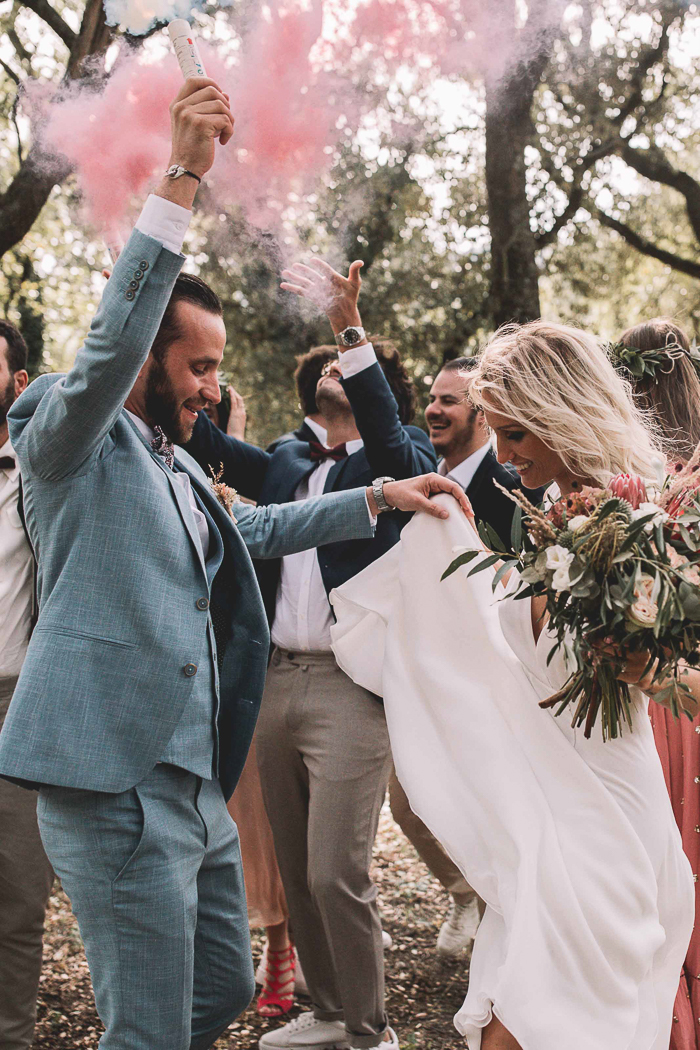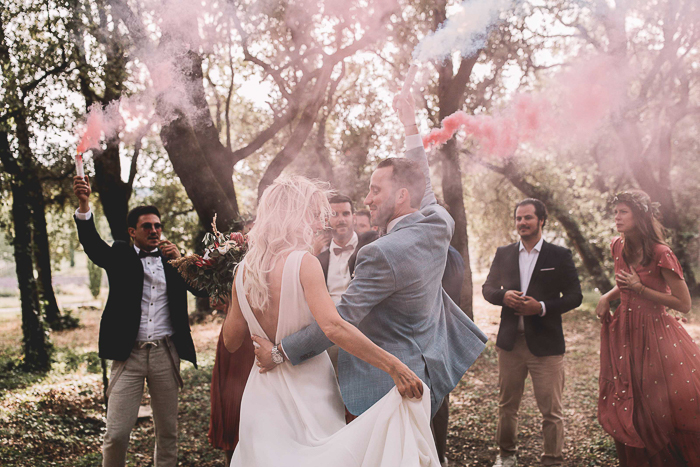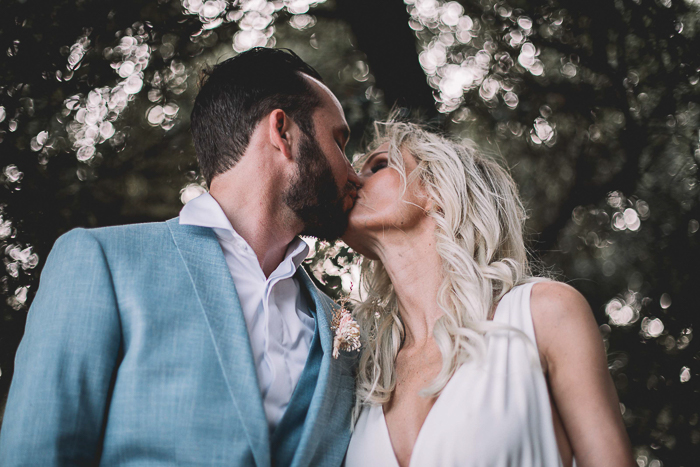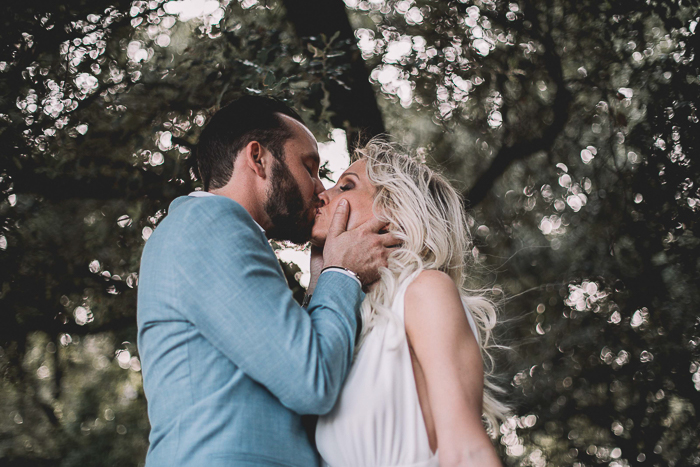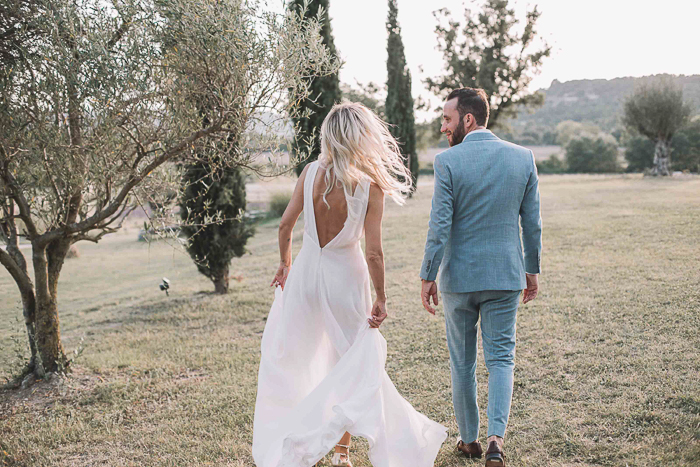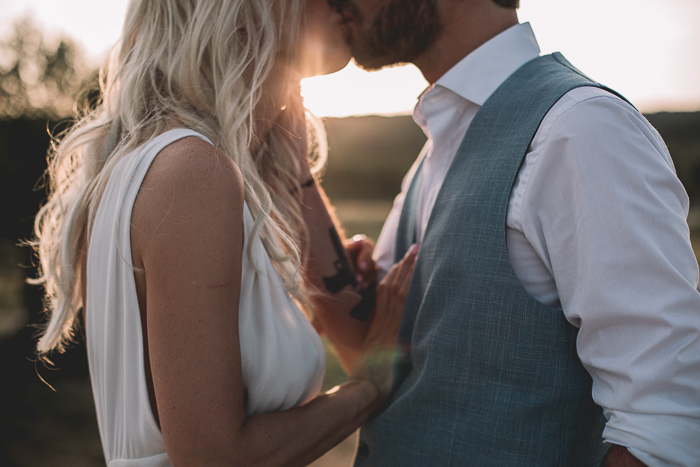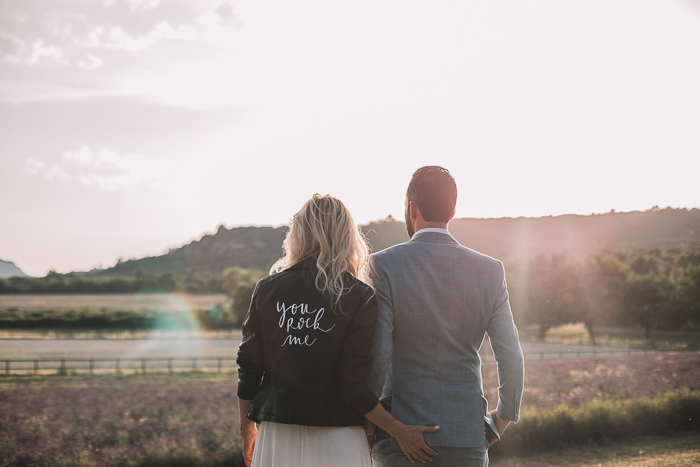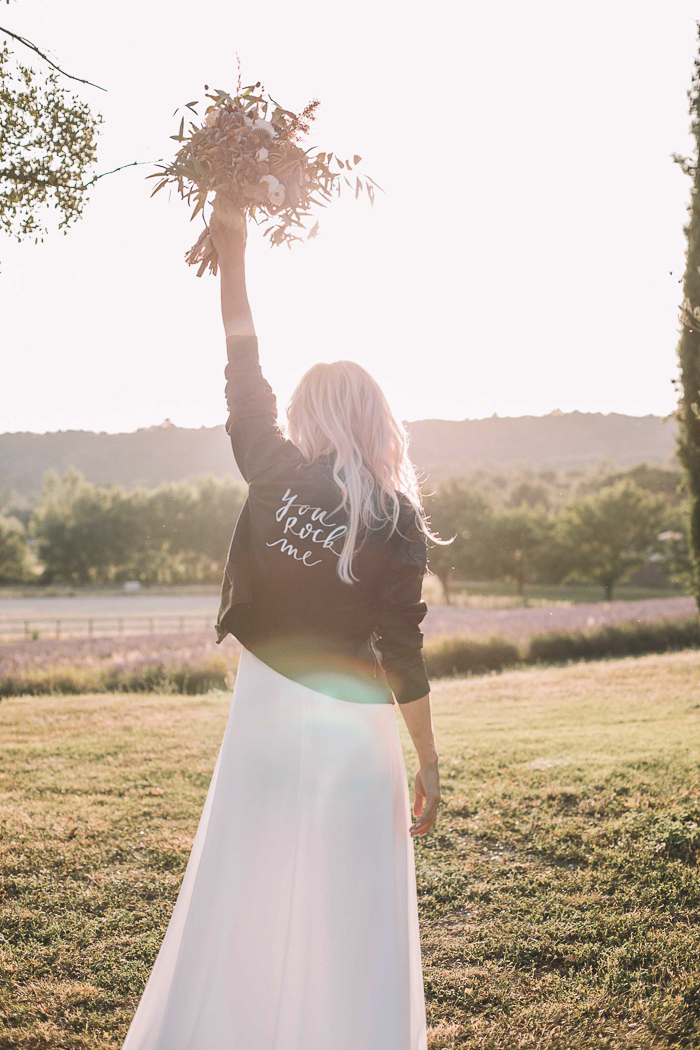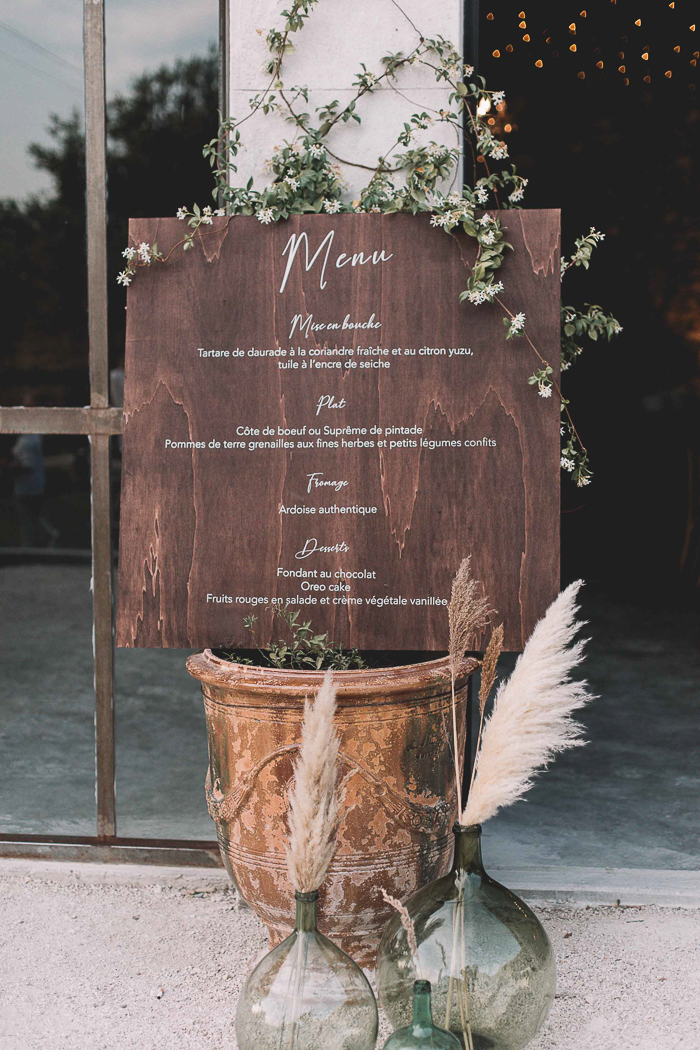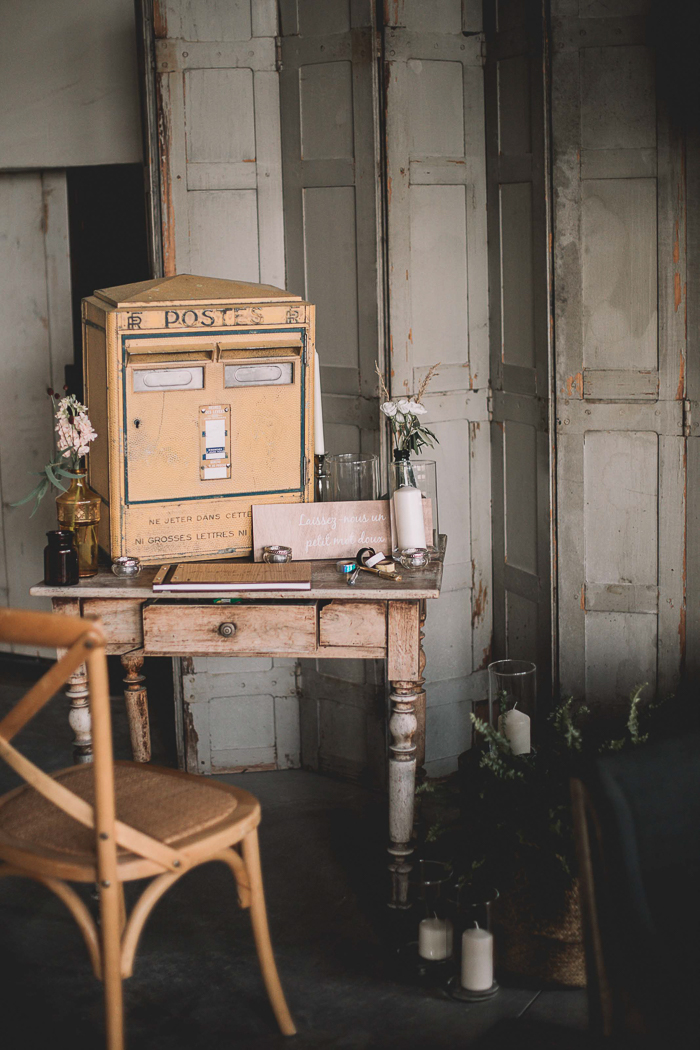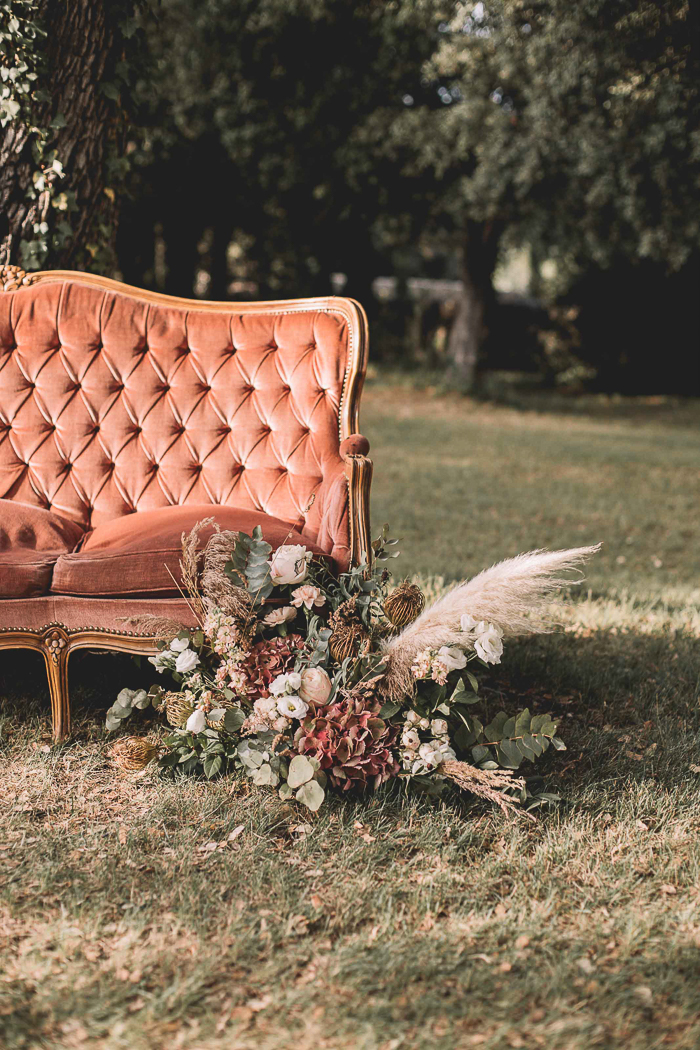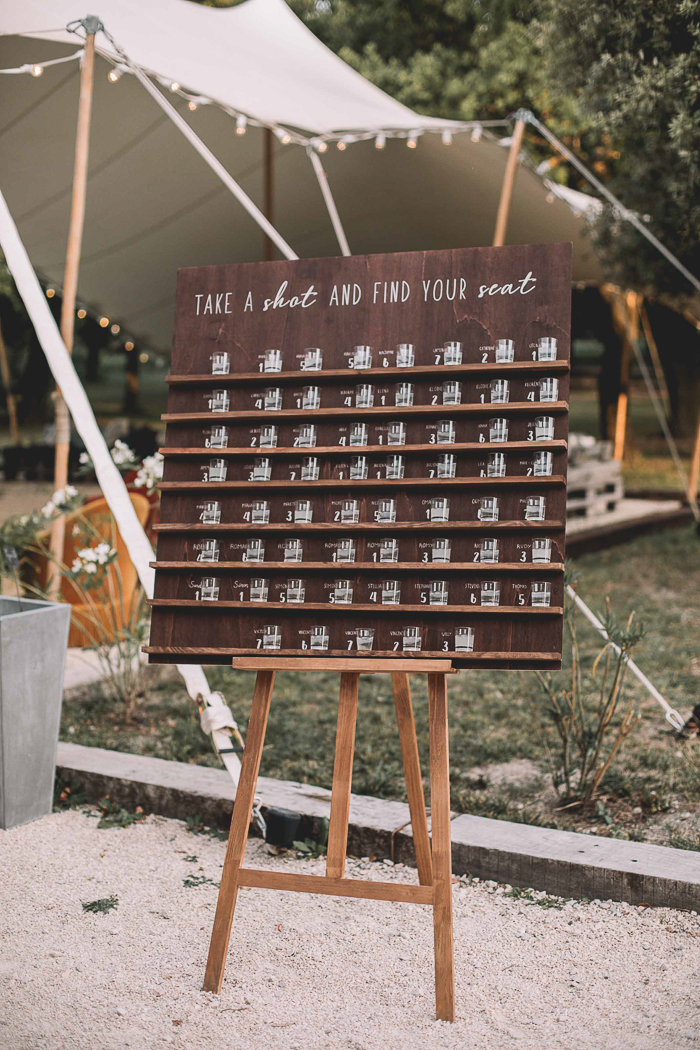 The Wedding Favors
We had a hangover kit prepared for each guest. For a three-day long wedding, this kit was handy. On the dinner table, women received a small vial of olive oil, and men got a small jar of honey. For my wedding party and our mothers, we had a glass bell made with various dried flowers inside.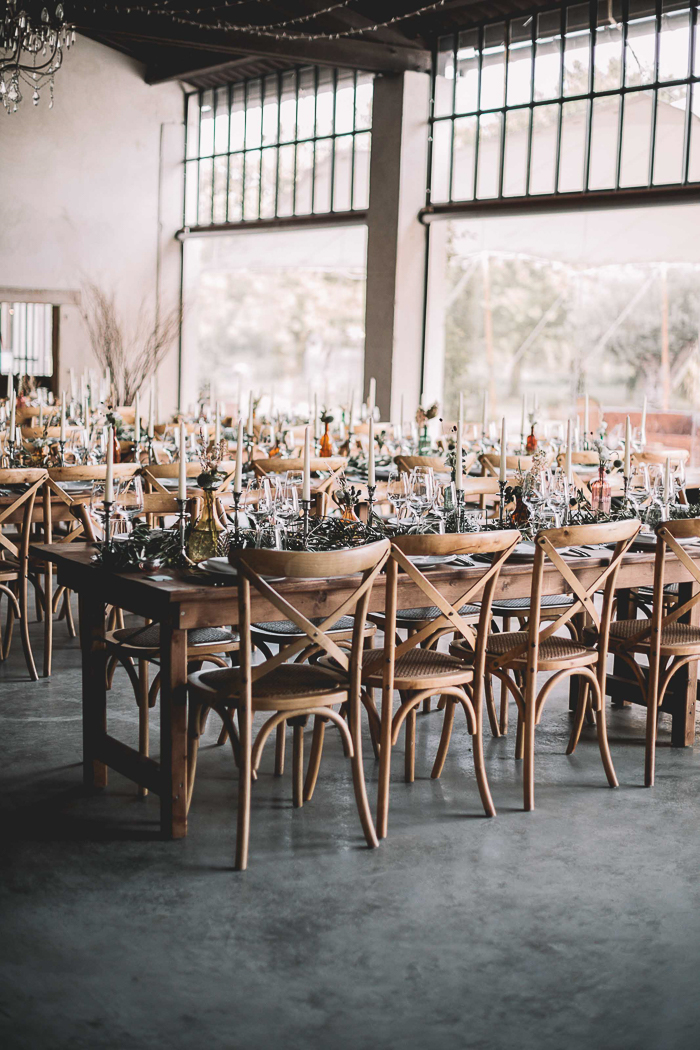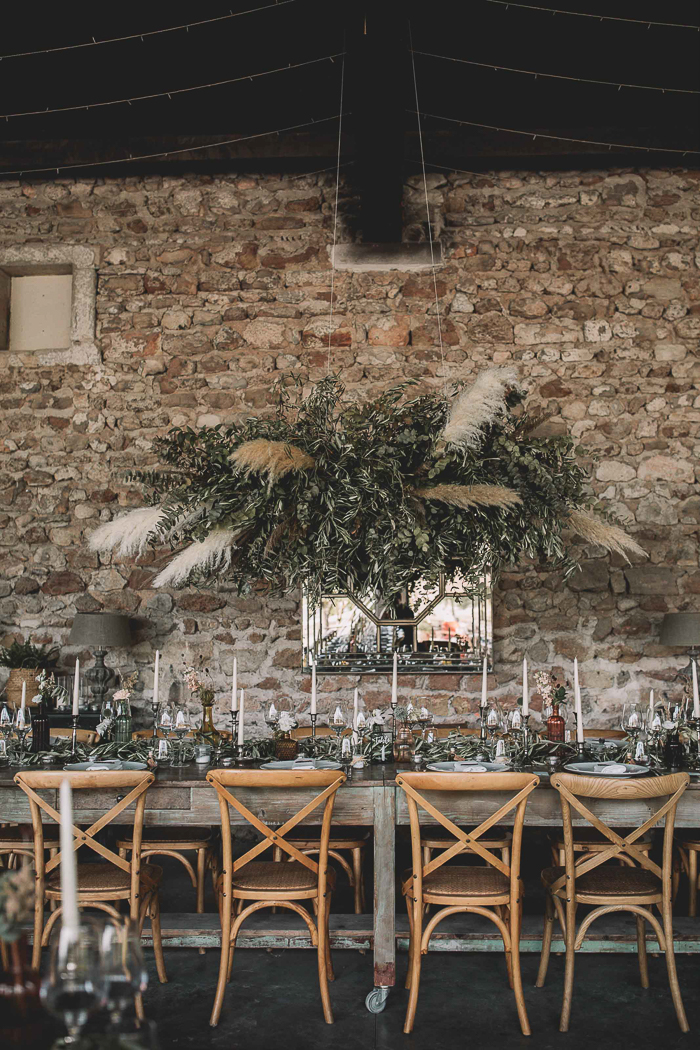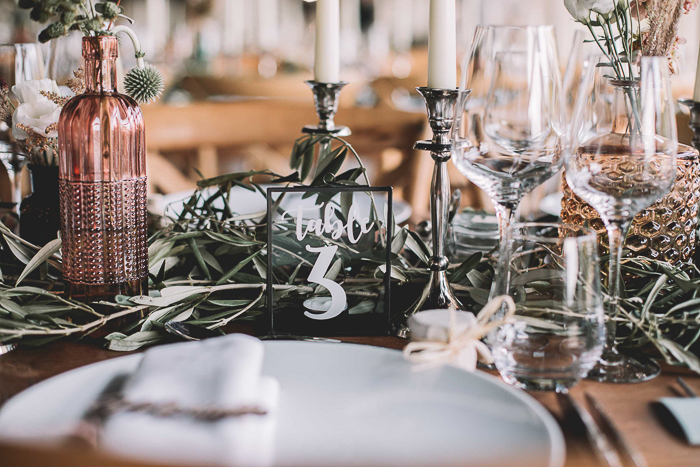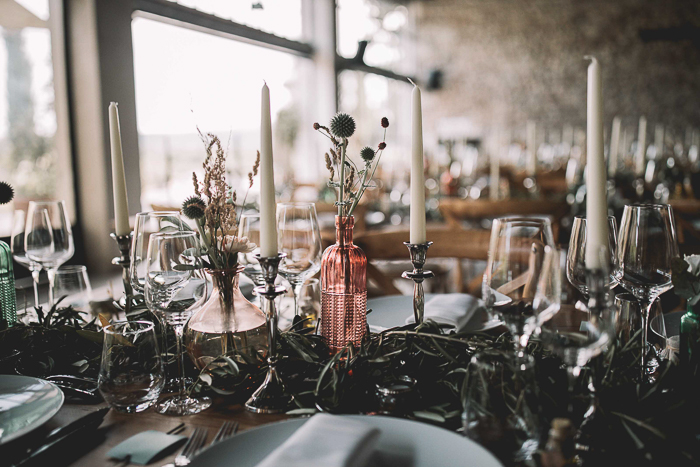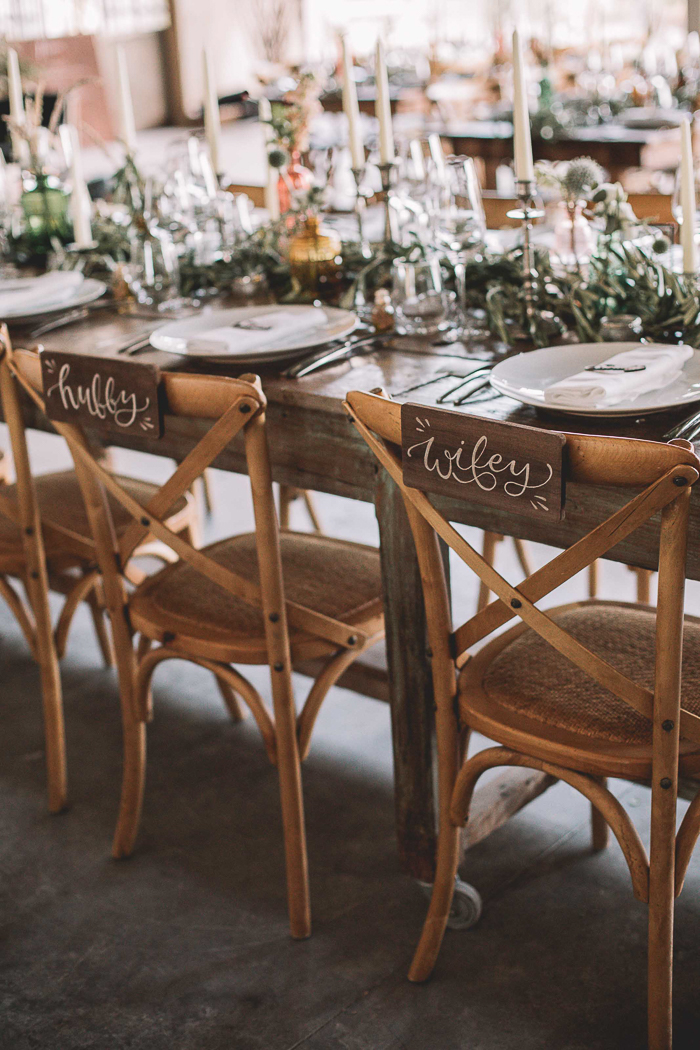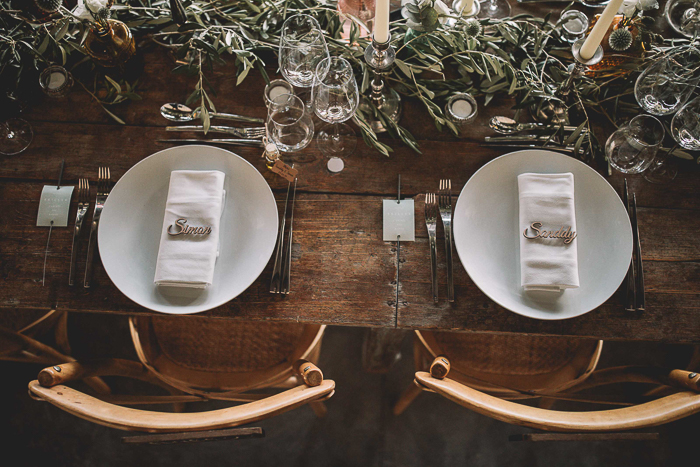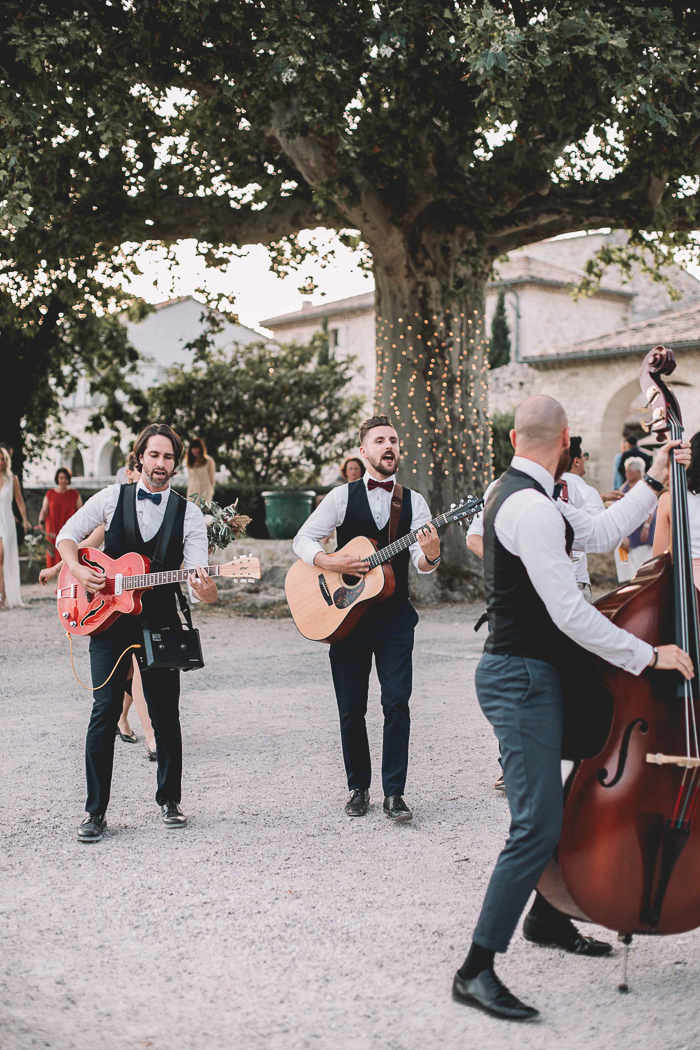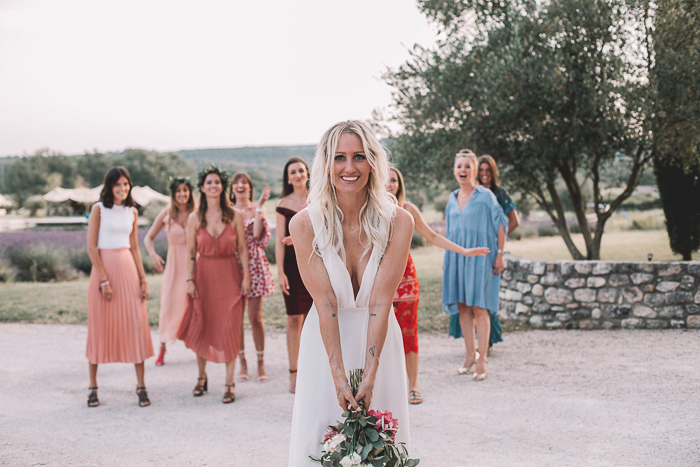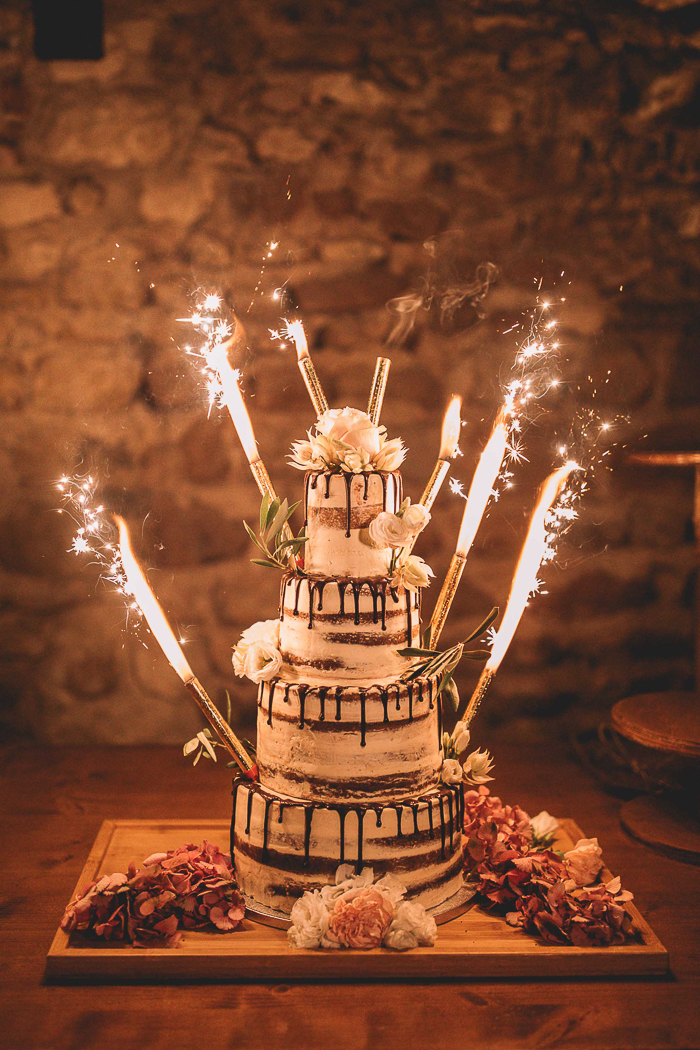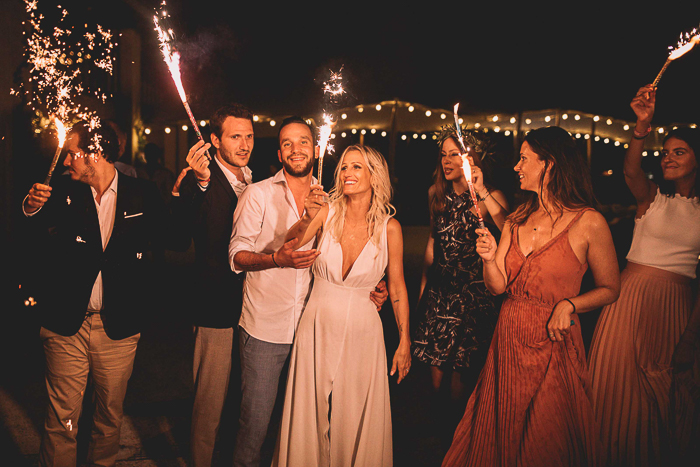 Congratulations to Sanddy and Simon on their boho wedding at Les Domaines de Patras! And thank you to Les Bandits for sharing their special day with Junebug. To see more French boho wedding inspo, check out Ismaëlla and Aurélie's Kinfolk-Inspired Wedding at Ferme Gerquesalle!