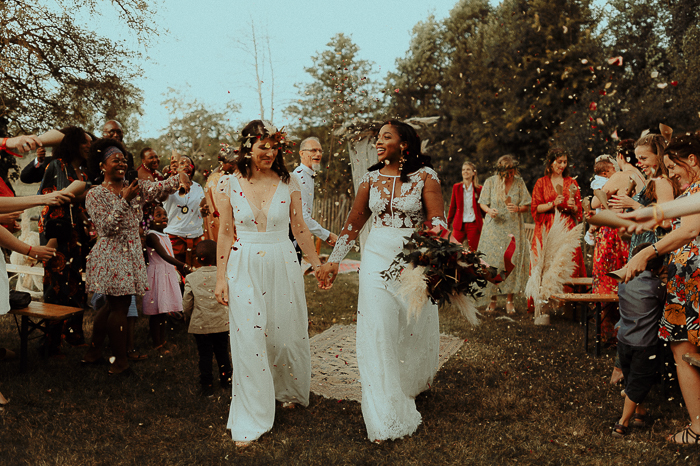 Don't mind us, we'll be blasting Taylor Swift's "Invisible String" while we cry over these photos. Ismaëlla and Aurelie's kinfolk-inspired wedding at Ferme Gerquesalle in France is oh so dreamy and we can't get enough. Between Ismaella's Manon Gontero long-sleeved gown with lace appliques in all the right places to Aurélie's Flora Houche sexy yet delicate jumpsuit to the neutral colors, pampas grass, and macrame backdrop, Vanessa Madec perfectly captured the essence of the ethereal day. So grab a hot cup of tea, throw on some Folklore, and enjoy this seriously heartwarming day with us.
The Couple:
Ismaëlla and Aurélie
The Wedding:
Ferme Gerquesalle, Normandy, France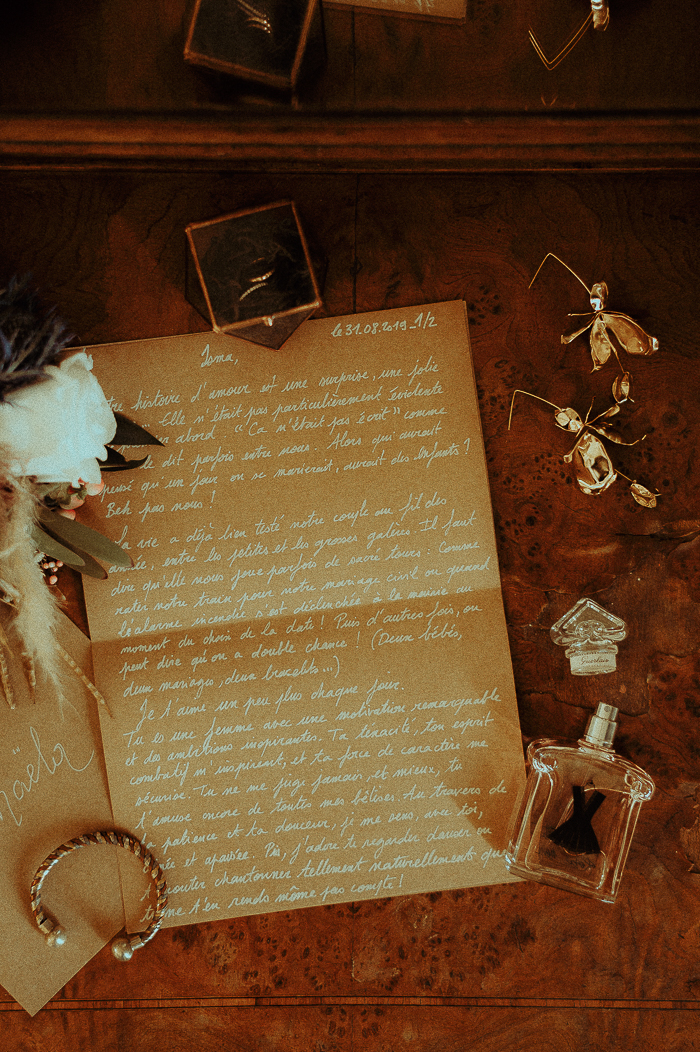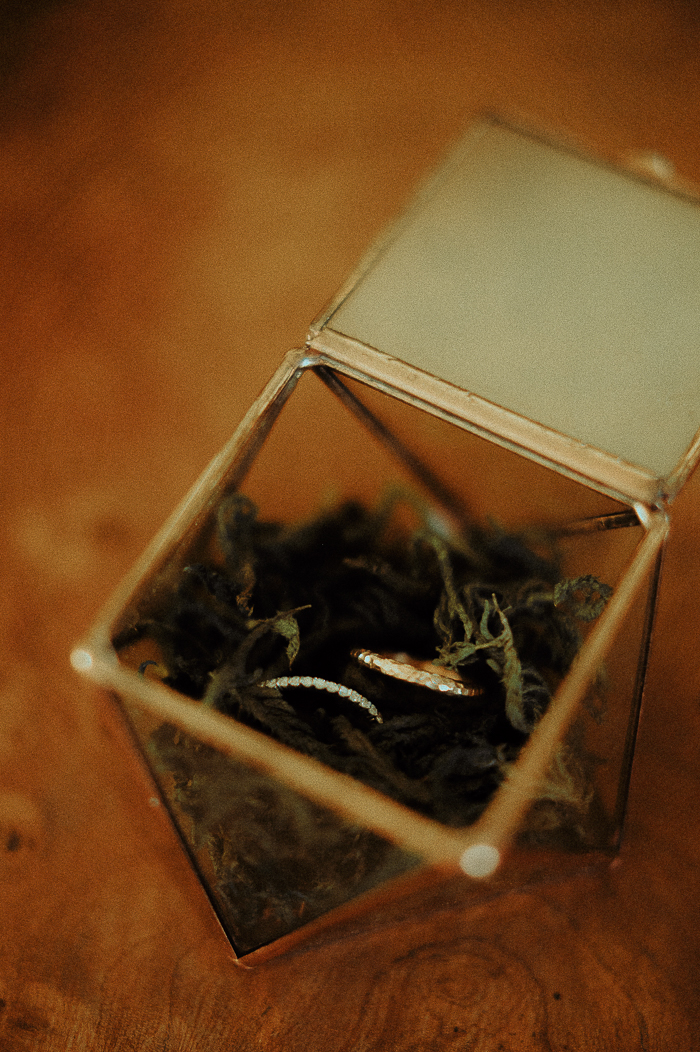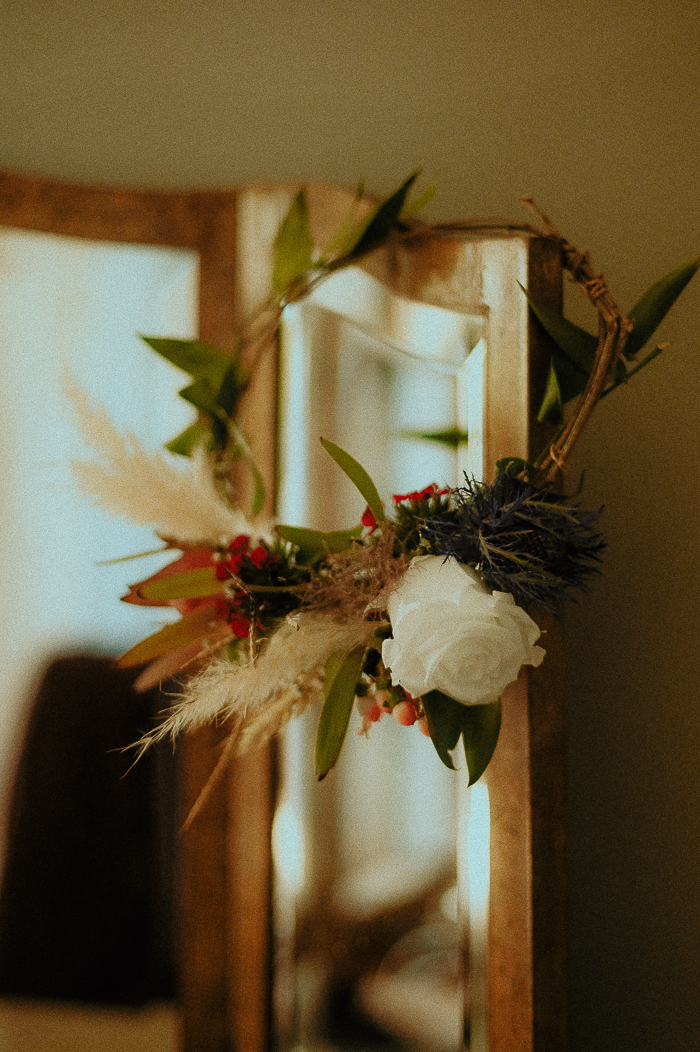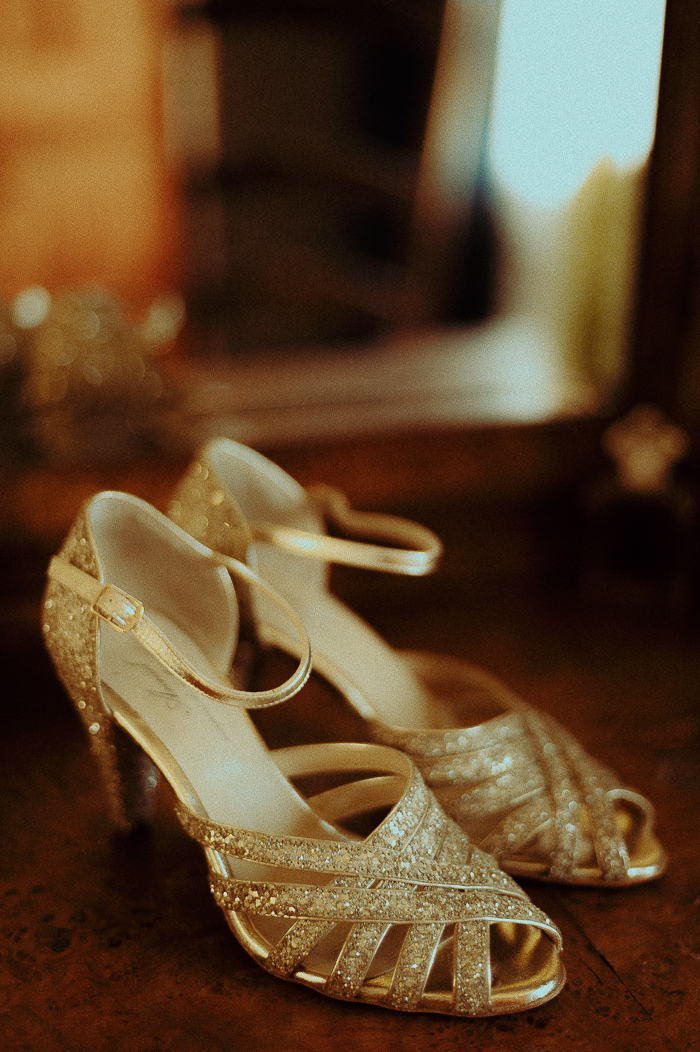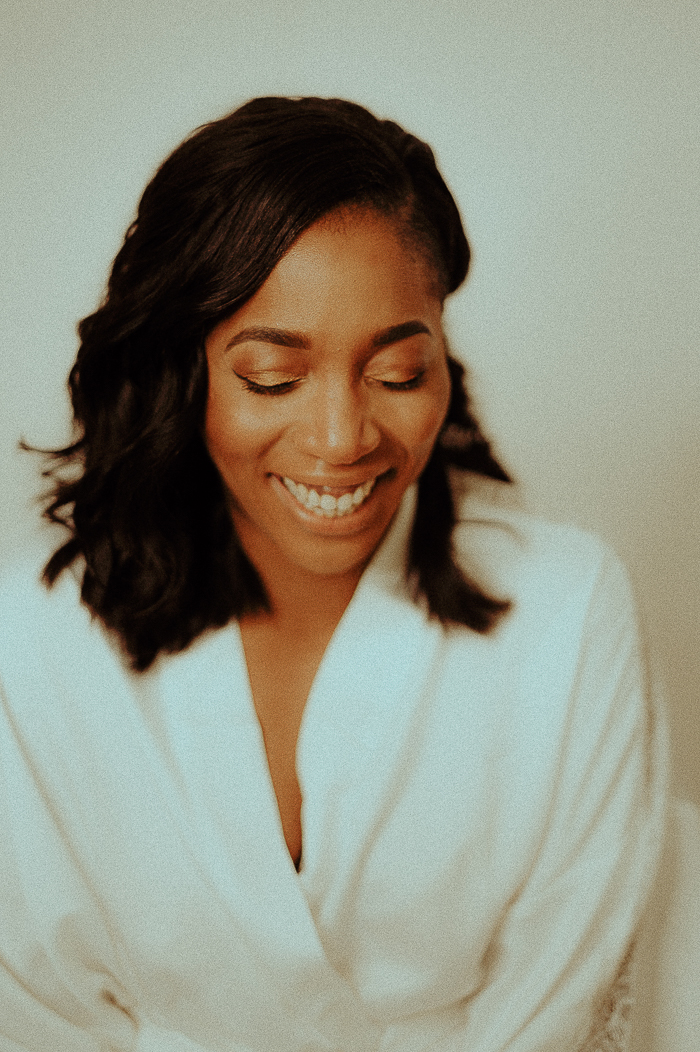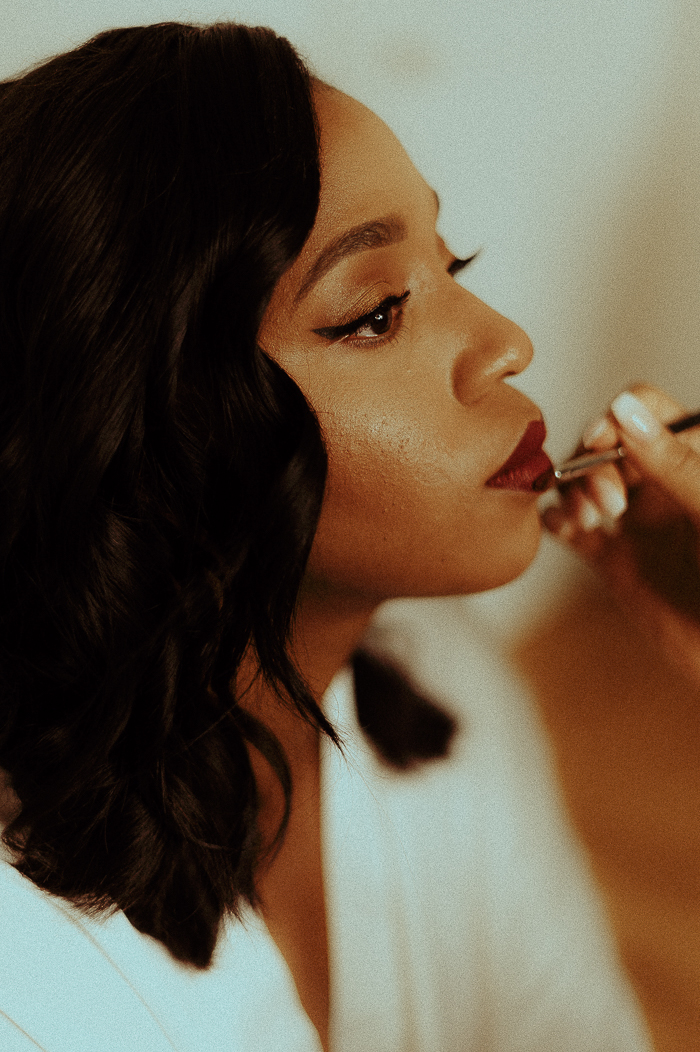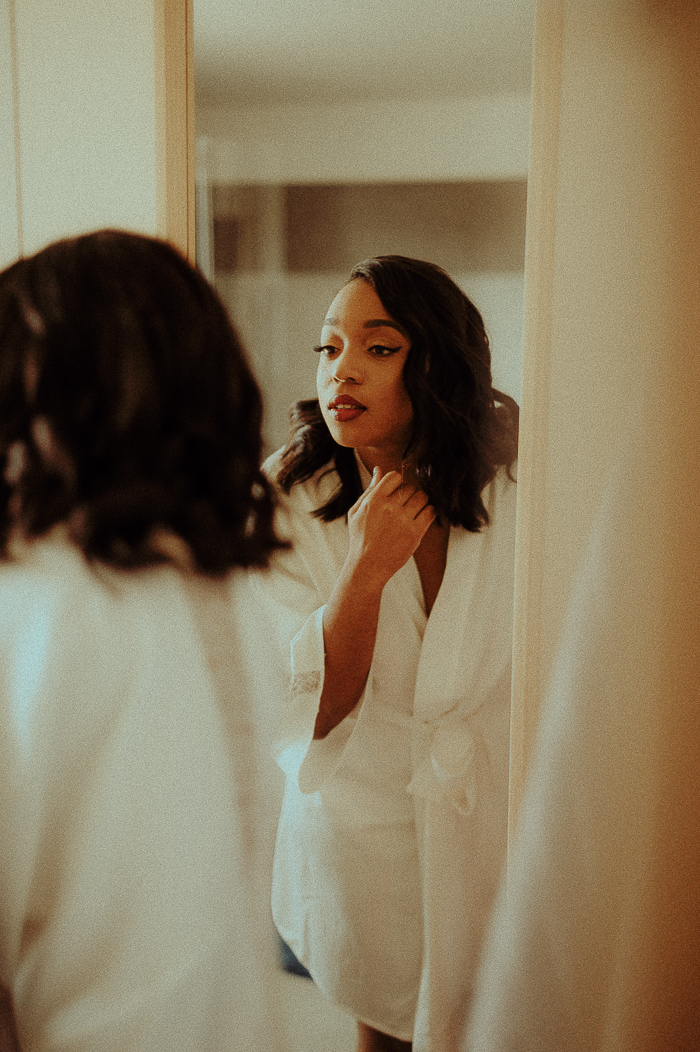 Ismaella's Manon Gontero Gown
I wanted a wedding dress in two different parts that I would be able to wear again another day. I wanted to be a bride who was glamourous but also assertive. It was the young designer Manon Gontero who created it for me in the style of glam/rock I wanted. It took 9 months for me to get my dress done. For my make up I wanted to have a beautiful red lipstick—a must for a glamourous touch.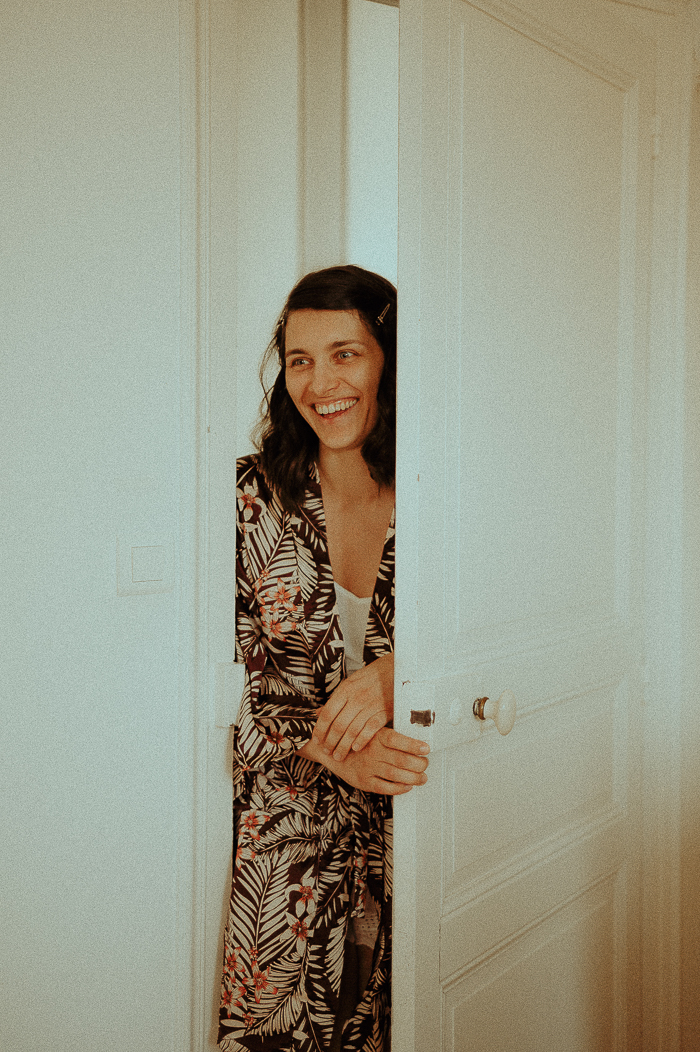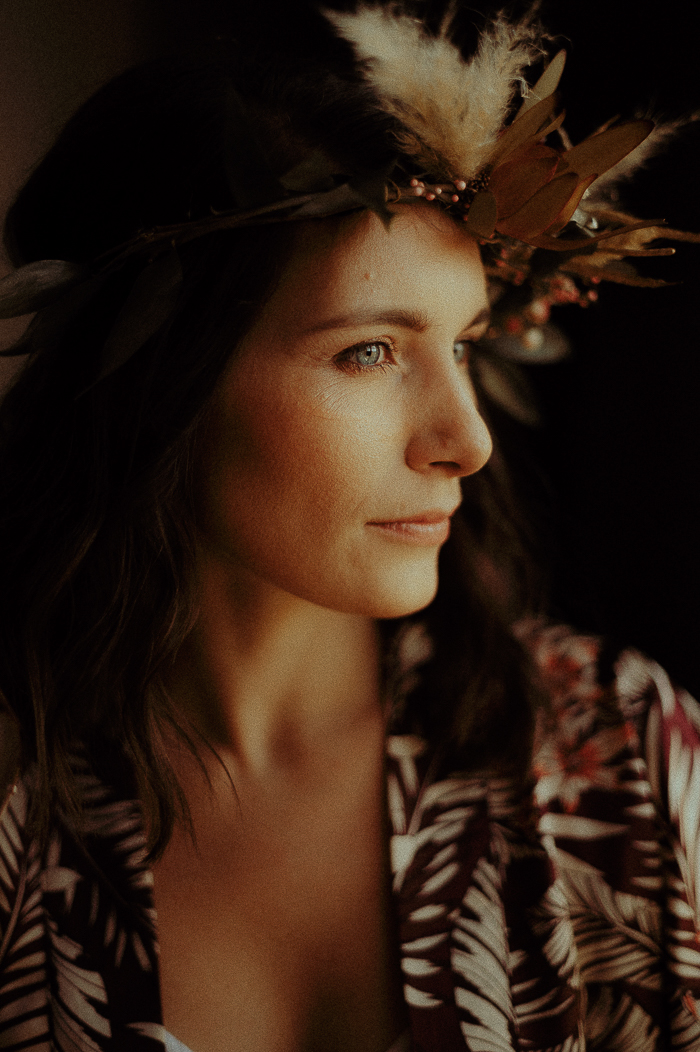 Wedding Day Vibe
For our wedding, we dreamt of a glam yet very relaxed day with a kinfolk theme. We really like atypical and boho vibes, that's why we choose to get married in a ferme with a little river and a moulin nearby. Our venue is a mix of industrial style and boho with nature all around.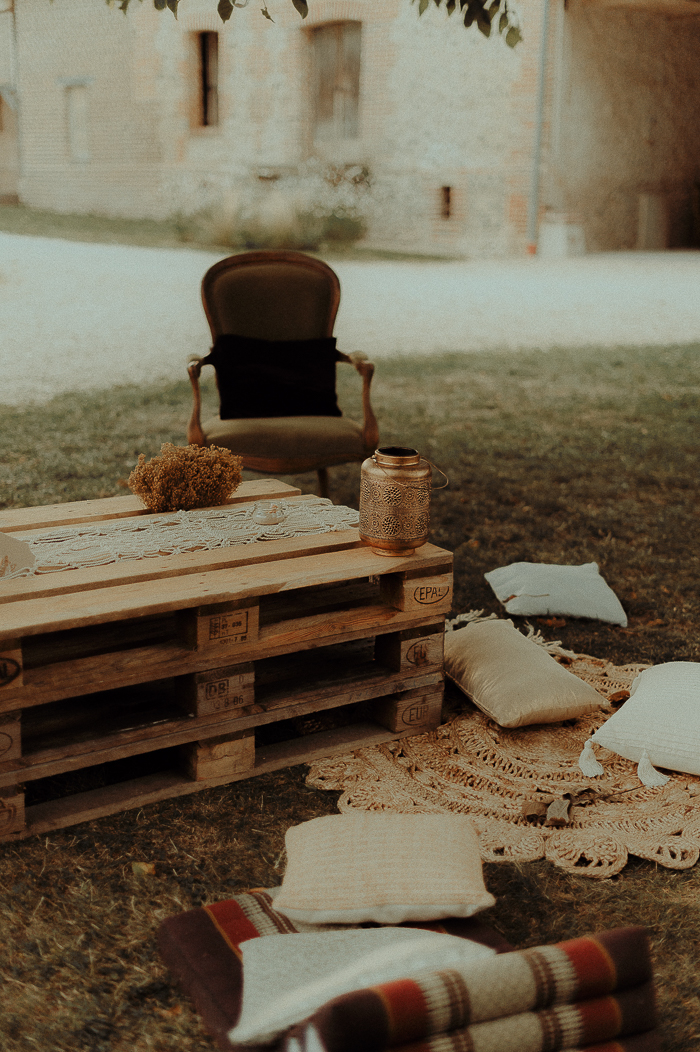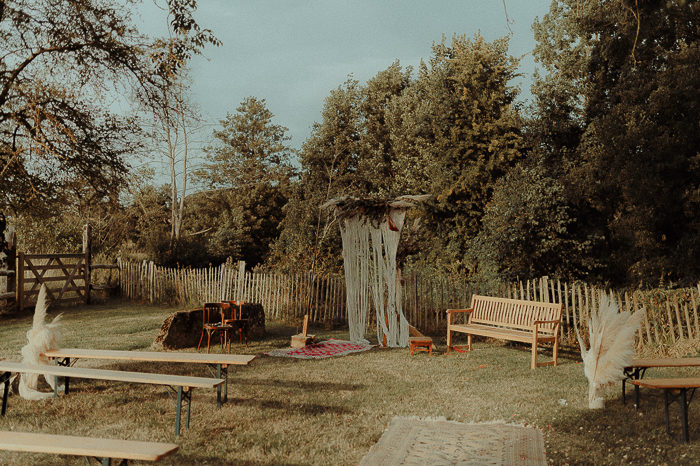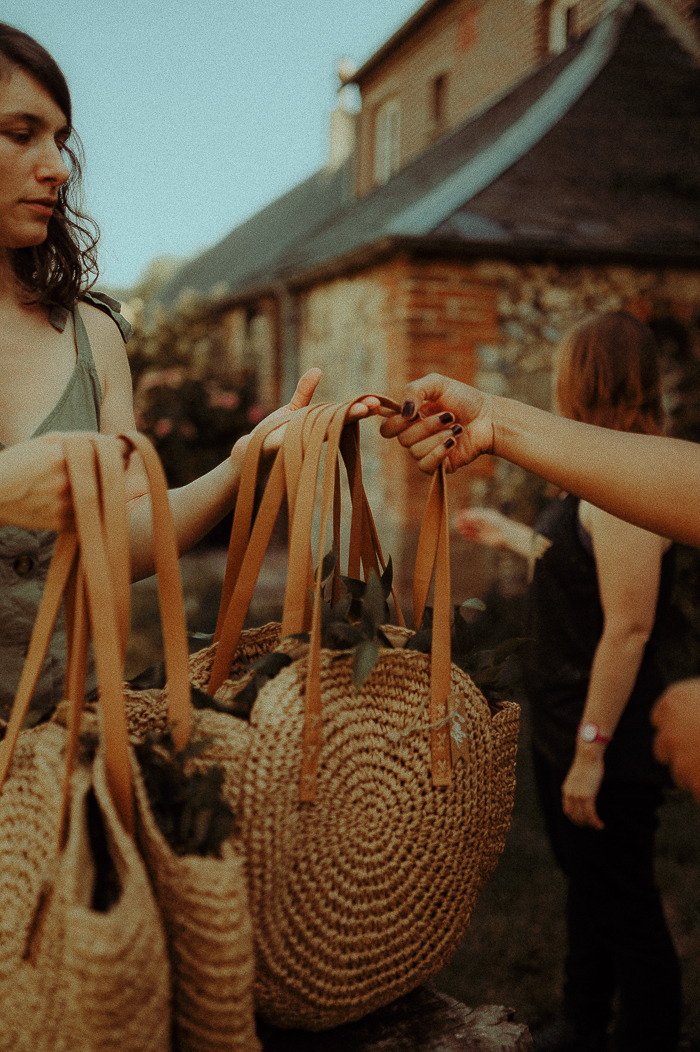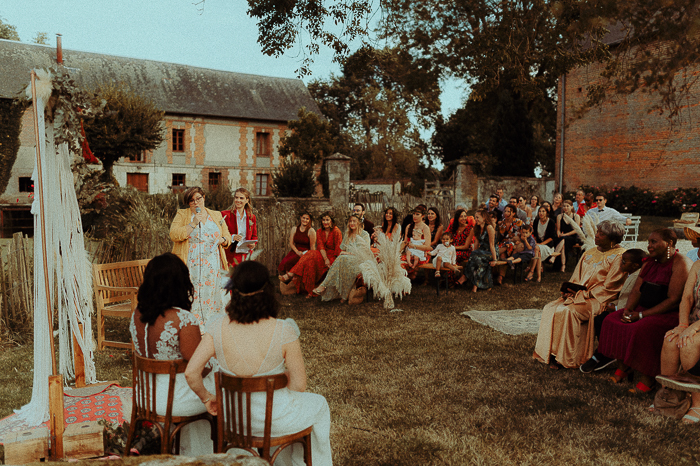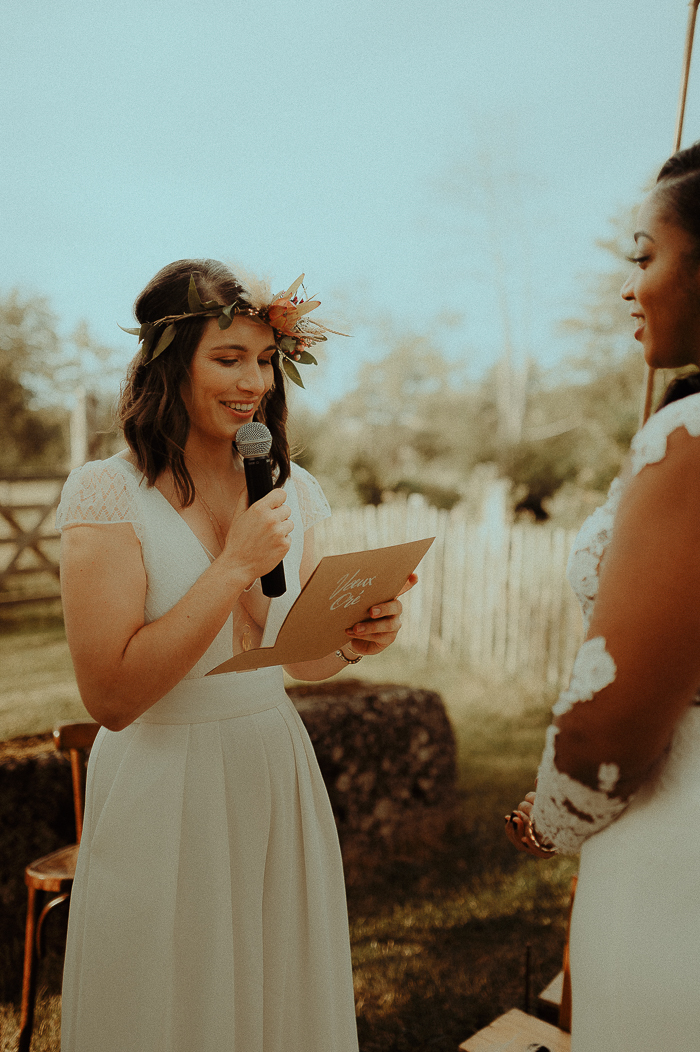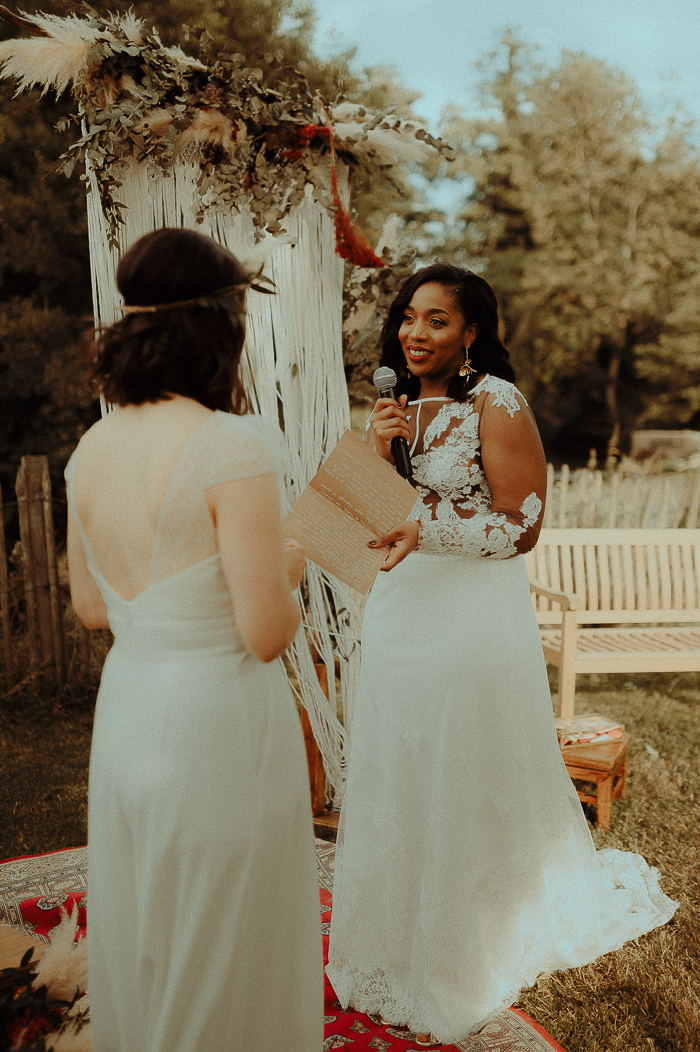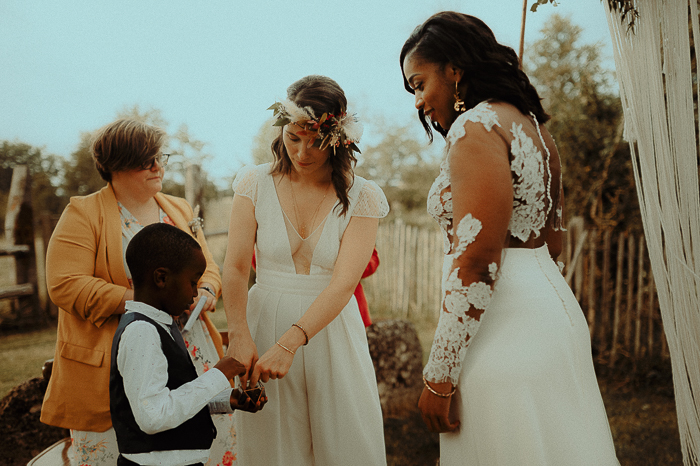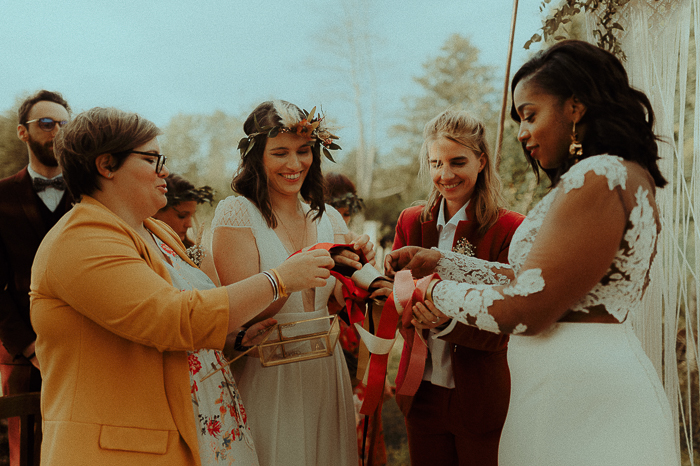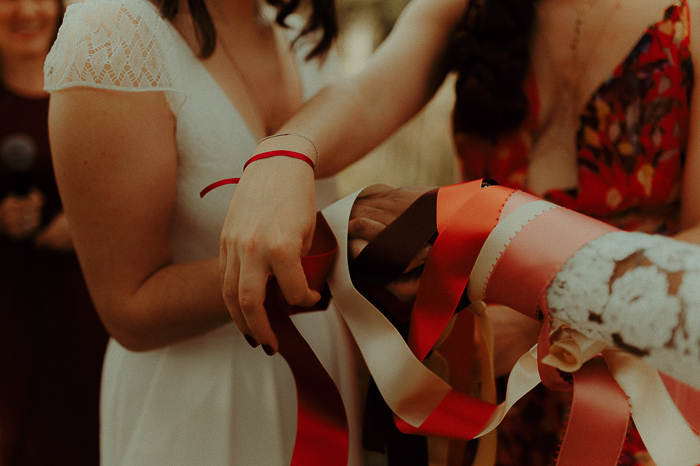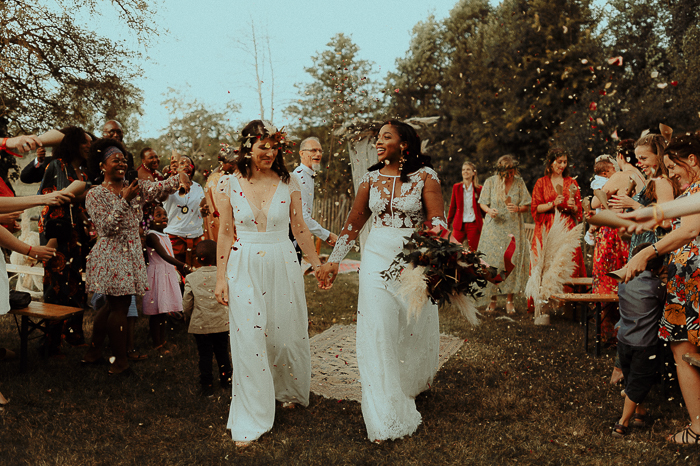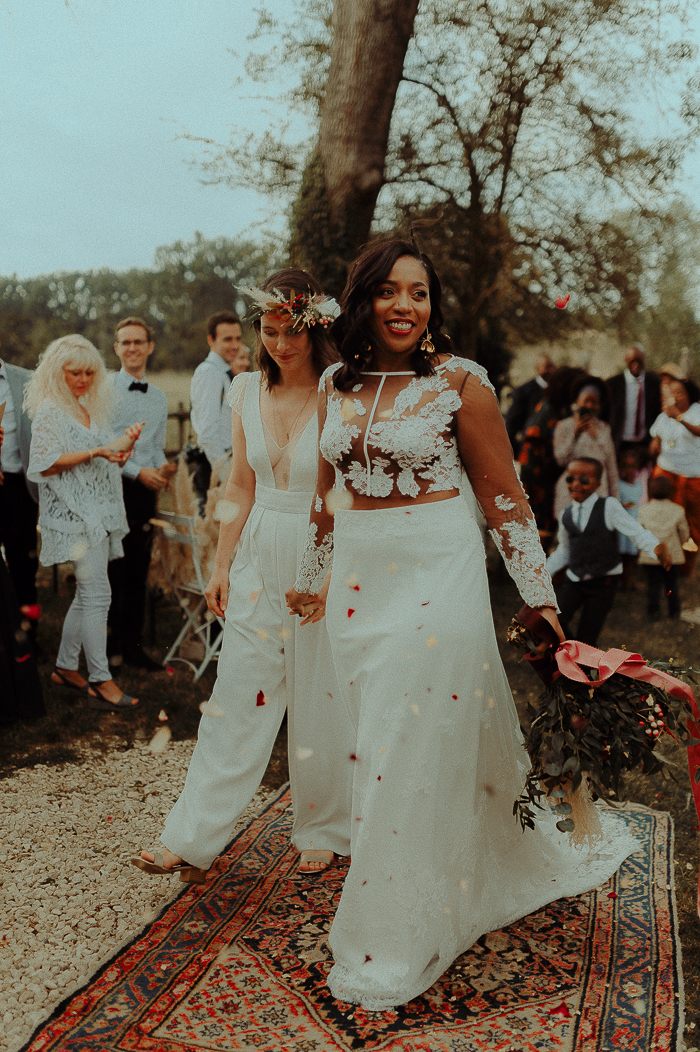 Aurelie's Flora Houche Jumpsuit
For my outfit, I wanted something sexy, delicate, but simple. I chose a jumpsuit from the designer Flora Houche. Because I am a simple person, I asked for natural and light makeup to highlight my green-blue eyes. Our make up artist was brilliant.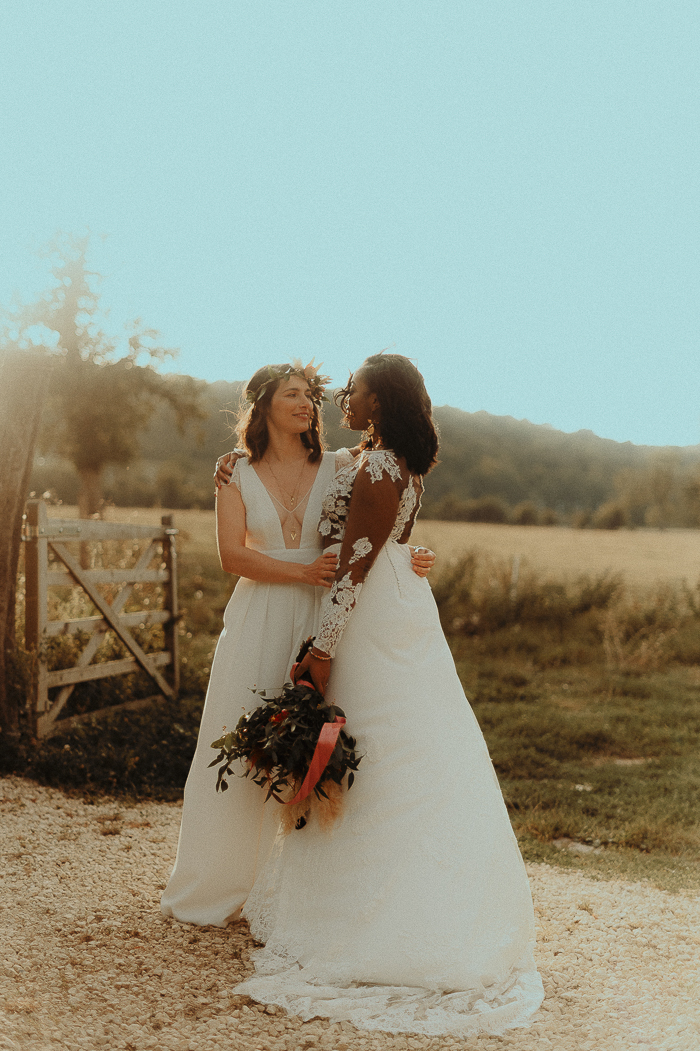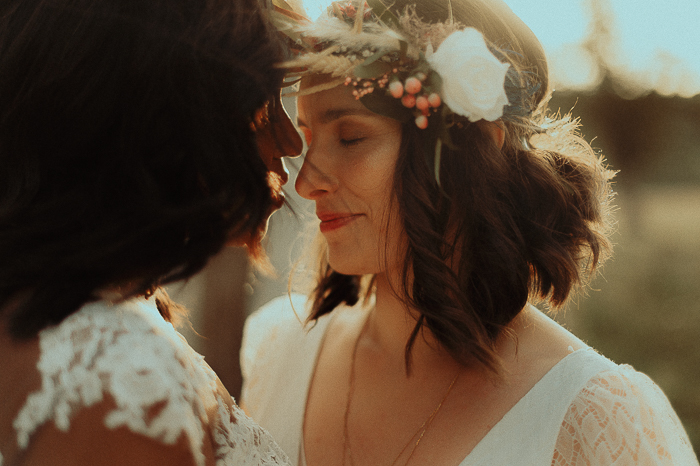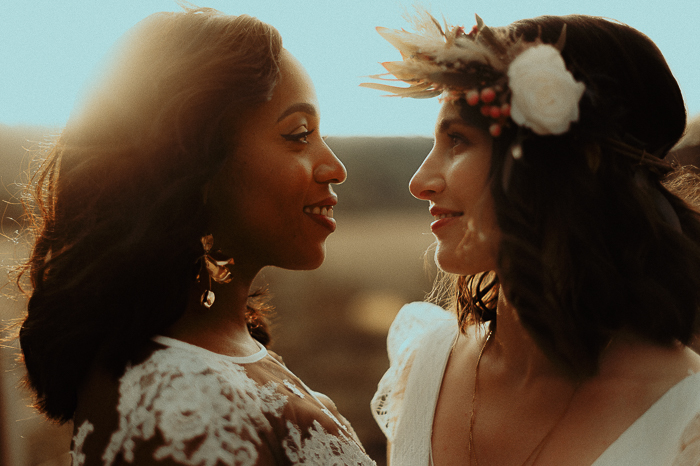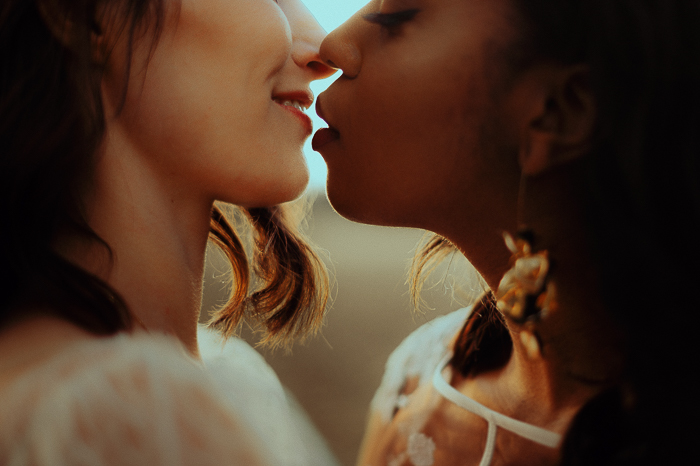 The Favorite Photo of the Day
We really love the picture of us kissing with the sunset in the background. This picture is so romantic. So powerful but delicate, sensual, and soft at the same time.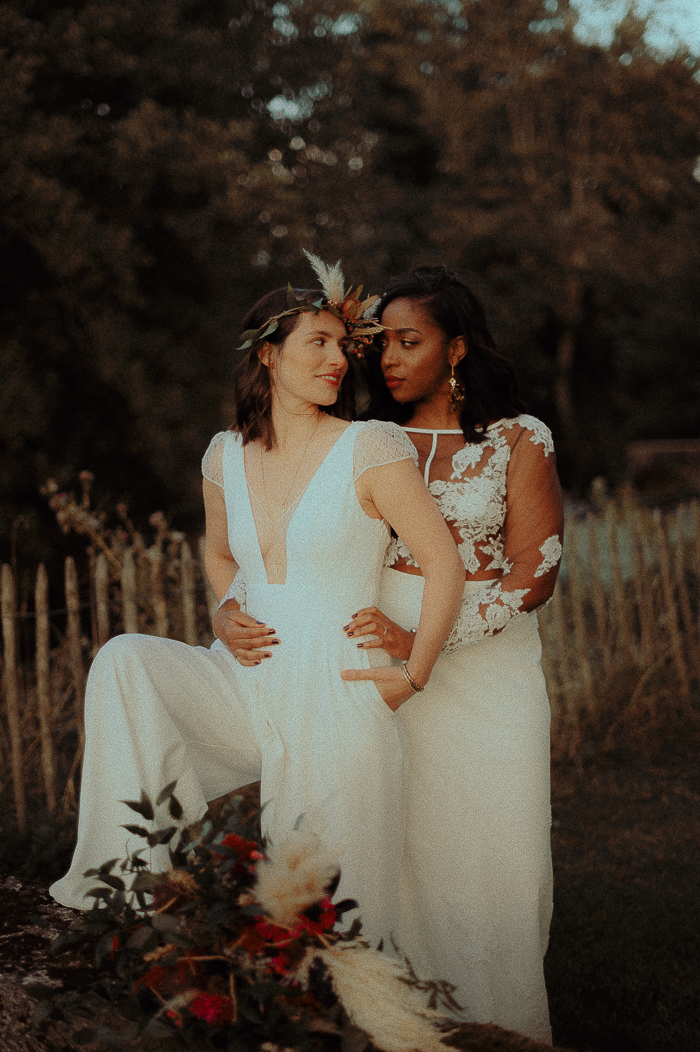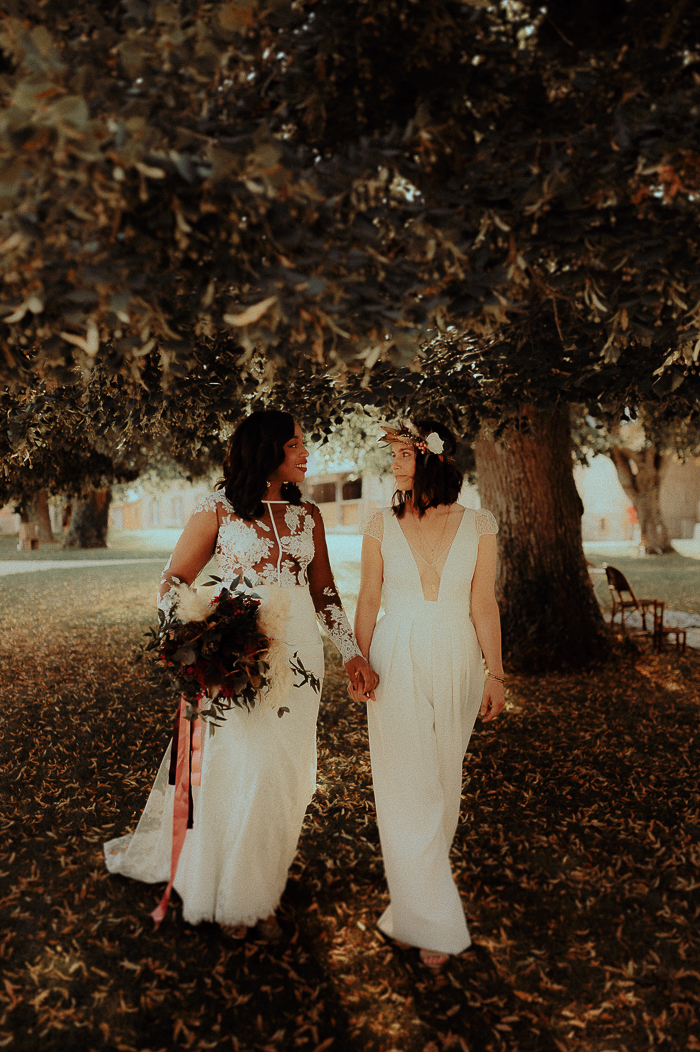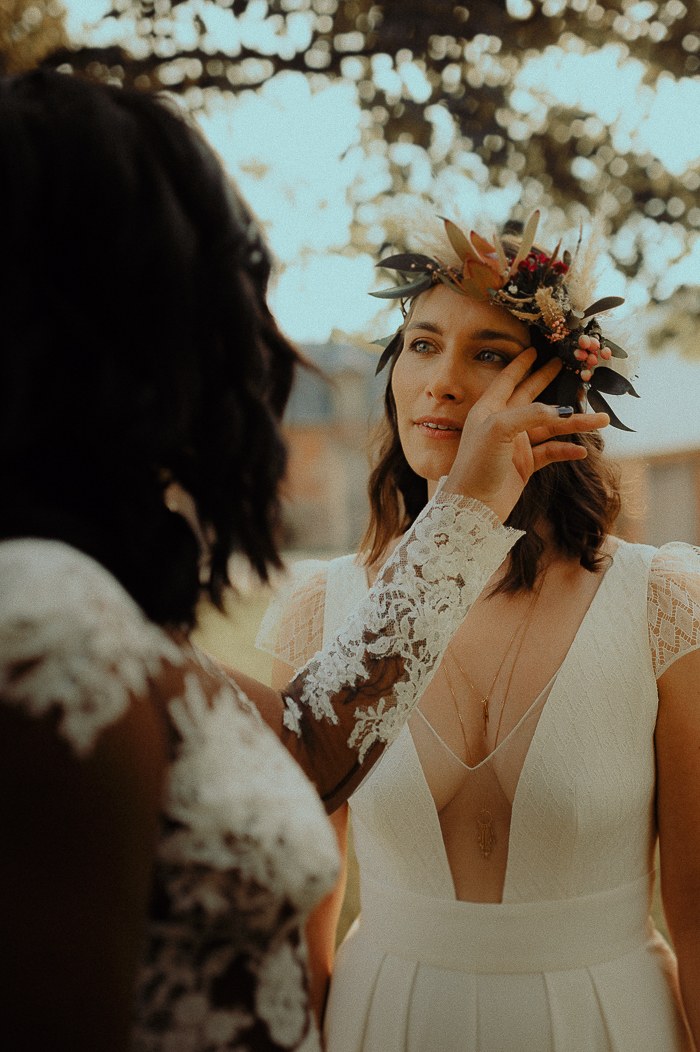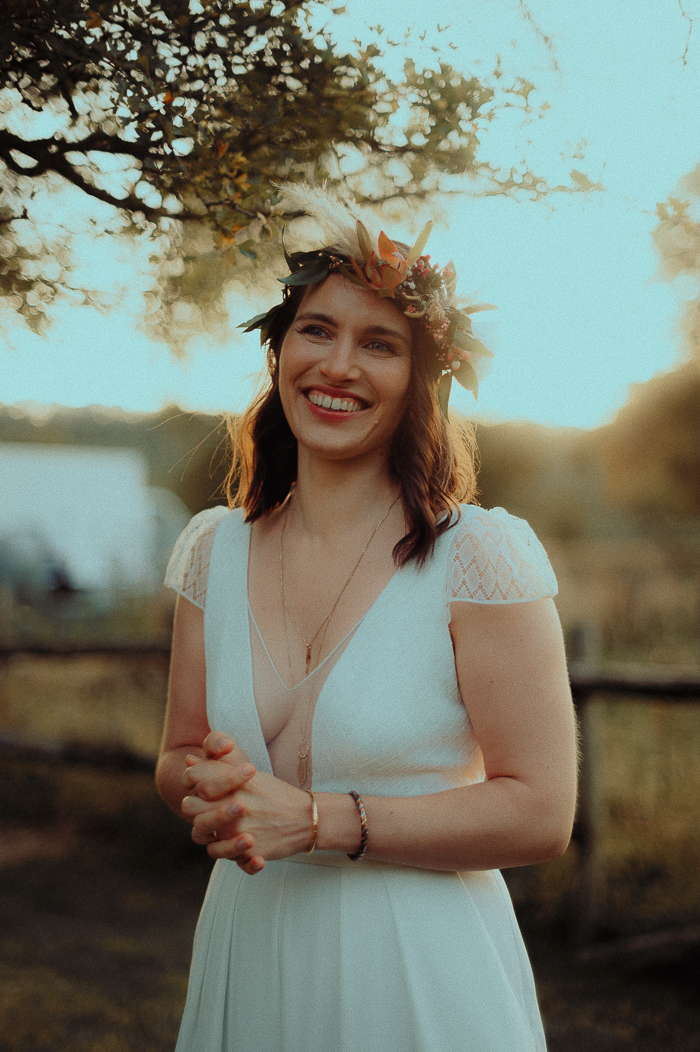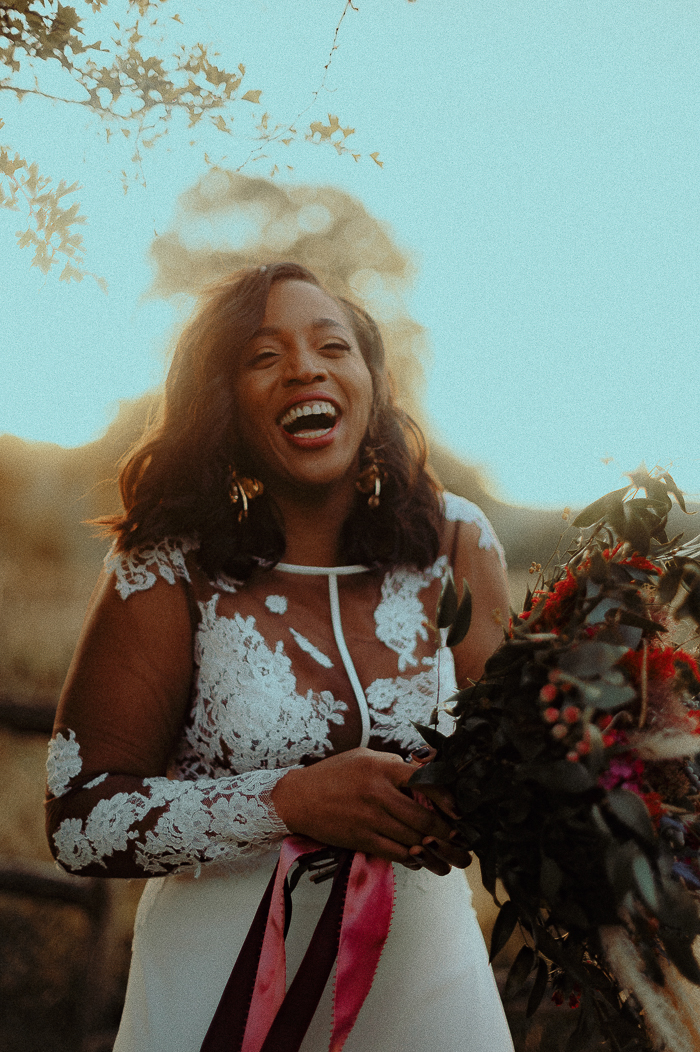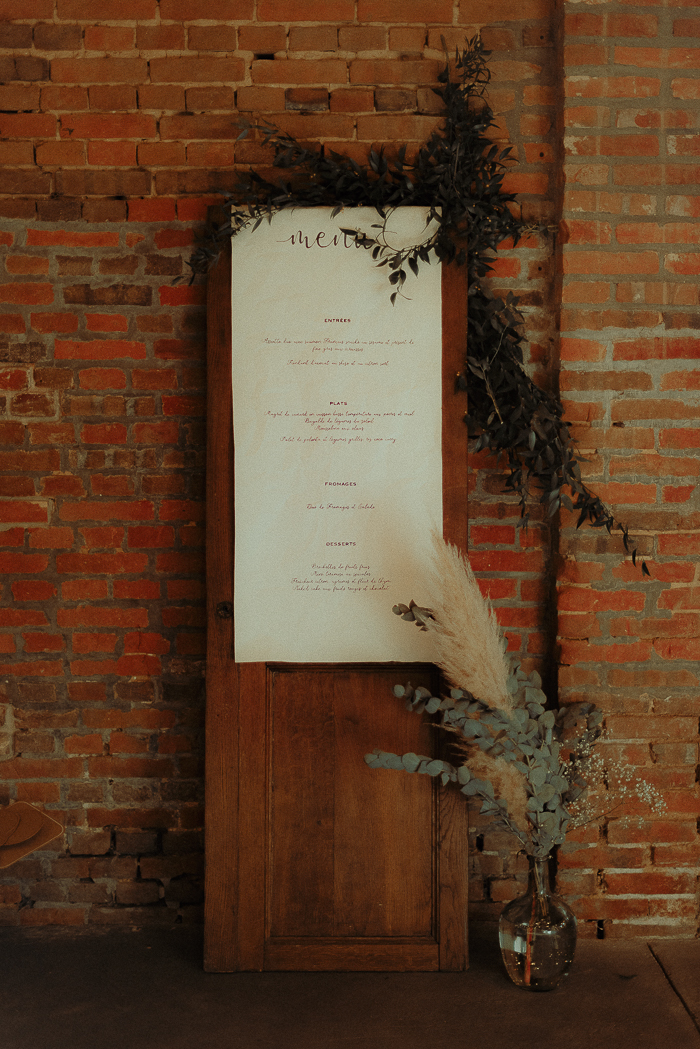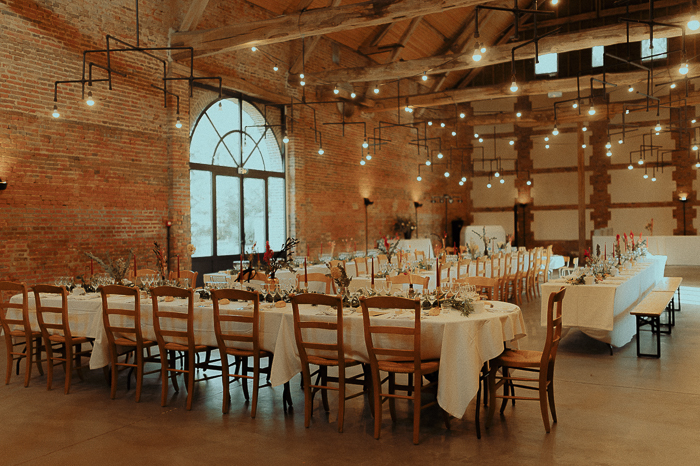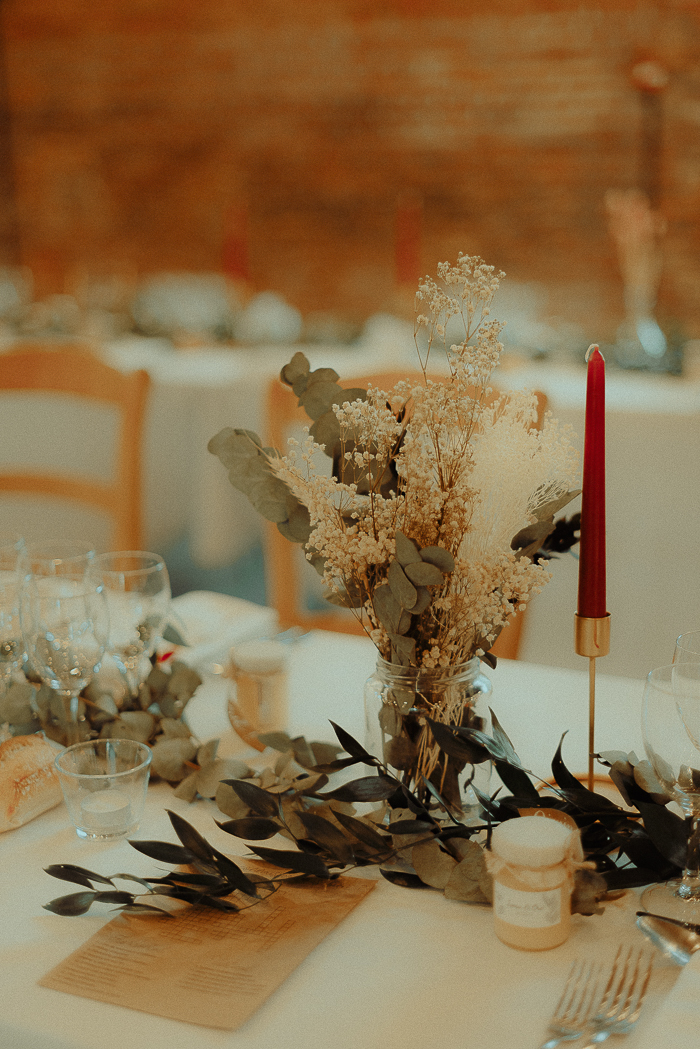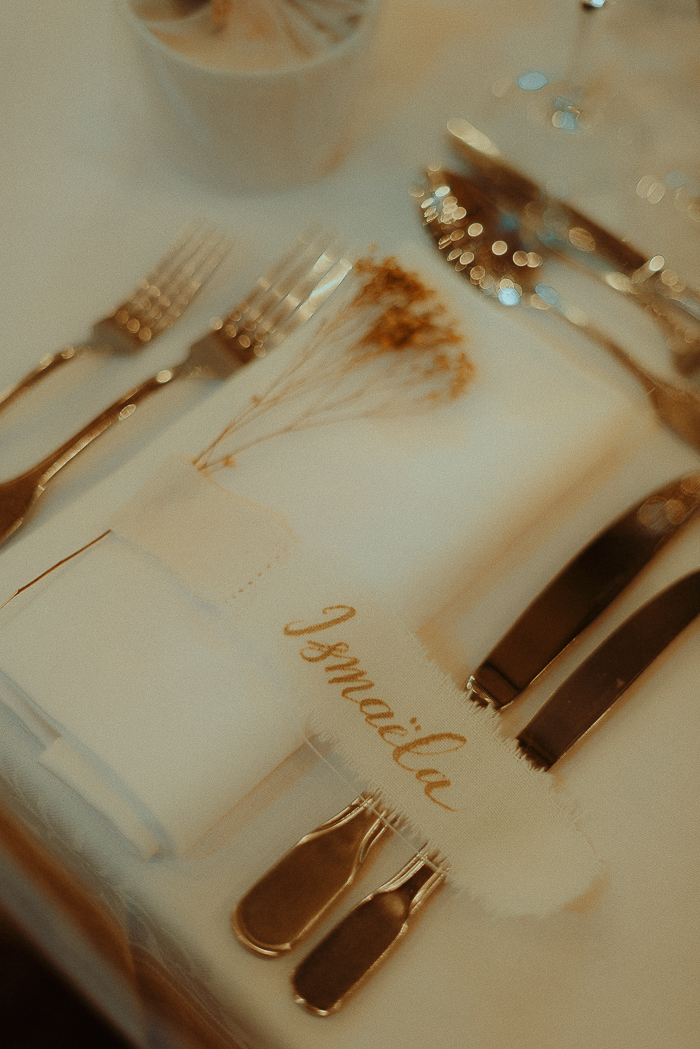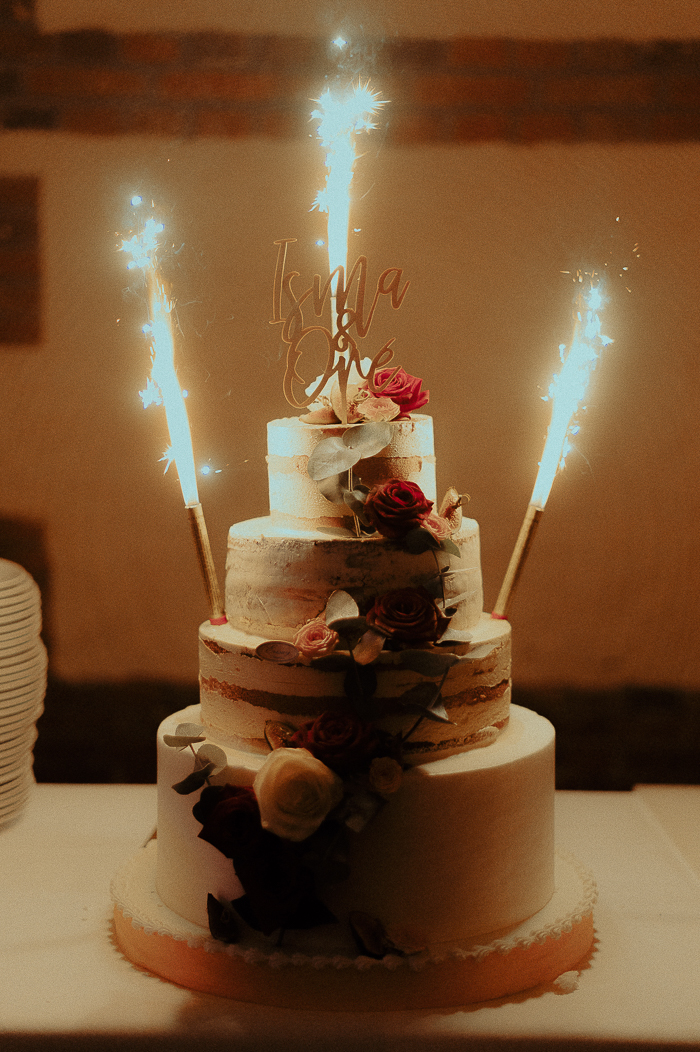 Congratulations again to Ismaëlla and Aurélie on their bohemian kinfolk-inspired wedding at Ferme Gerquesalle! And thank you to Vanessa Madec for sharing their special day with us! To get more French countryside fill, check out Bertille and David's French Countryside Wedding at Château Saulxures-les-Nancy!