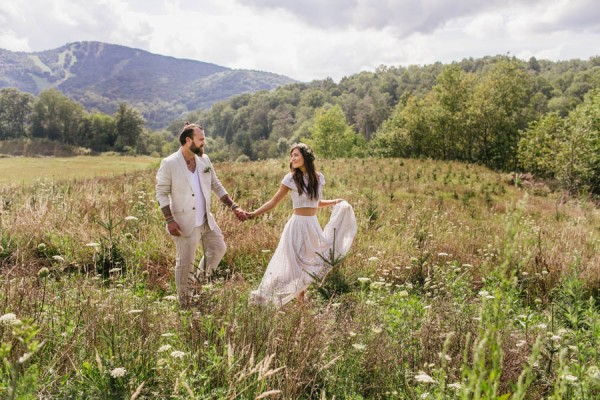 You may recognize this free-spirited couple from their engagement session, which we featured back in July. Well, the bohemian vibes carried through to their Grandfather Mountain wedding! We'd be lying if we said these images by Rivkah Fine Art didn't make us a little teary; she so beautifully captured the immense love between Laura and Phil, as well as the love they share with their friends and family. Comfort was key in the casual North Carolina wedding, from the couple's low-key wedding day fashion to the ground seating at the ceremony to a true family-style reception.
The Couple:
Laura and Phil
The Wedding:
Grandfather Mountain, Linville, North Carolina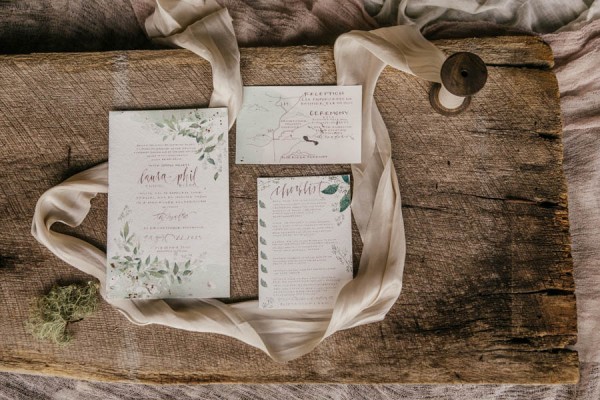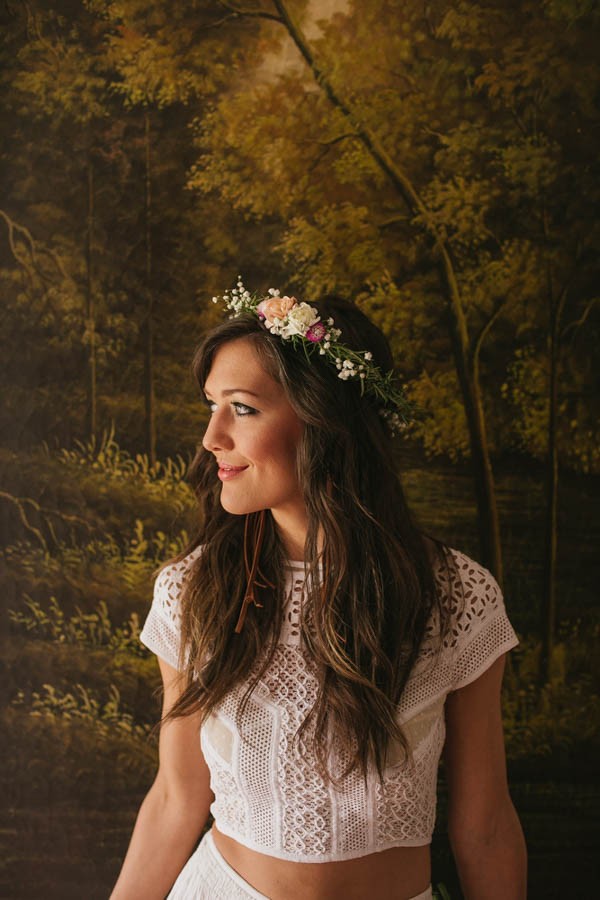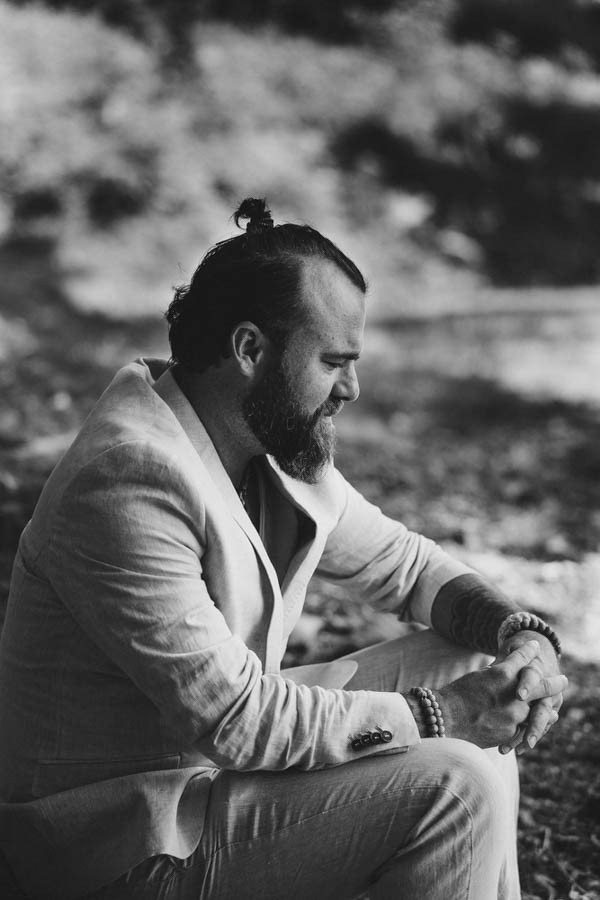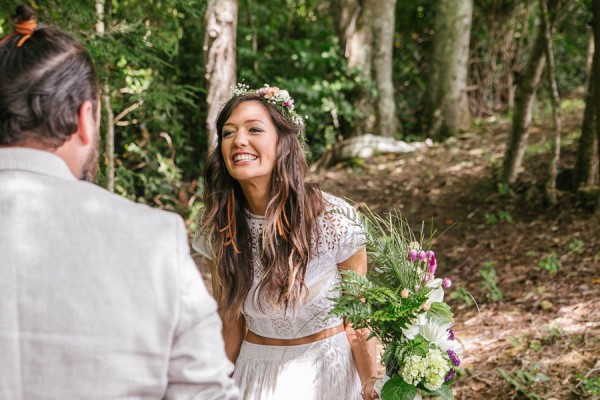 I would have to say our "First Look" that Rivkah set up for us in the woods was the best part of the day. It was the first moment that day in which I got to gaze upon the man I get to spend the rest of my days with. I stood in awe and appreciate of him and reflected on the special memories we have shared up until that moment and look forward to the ones to come. Phillip and I made conscious efforts to be "present in the moment" throughout our wedding day. And in that moment we were so aware of one another that the emotions were practically unbearable. We felt so blessed and grateful, and still do, for all that we have in life and in each other.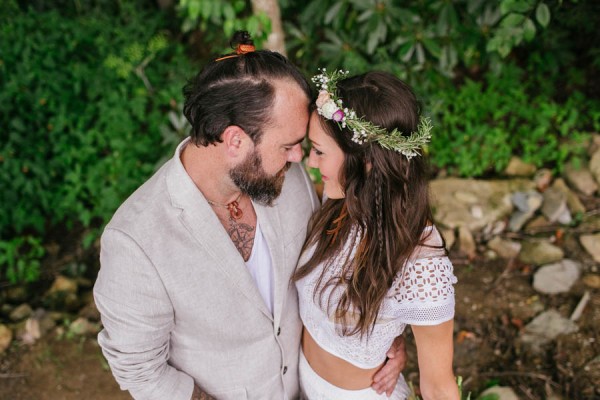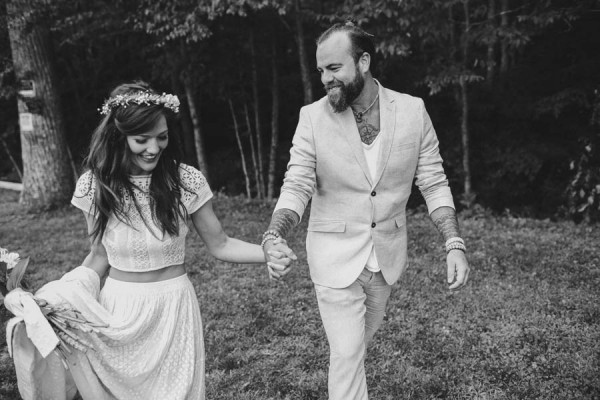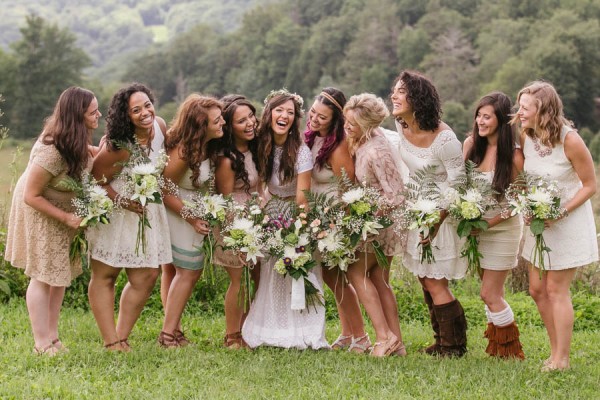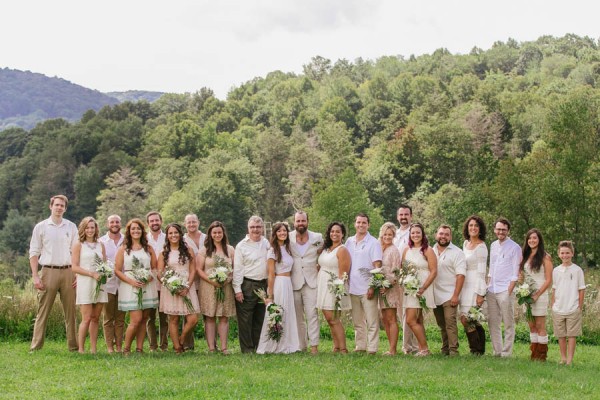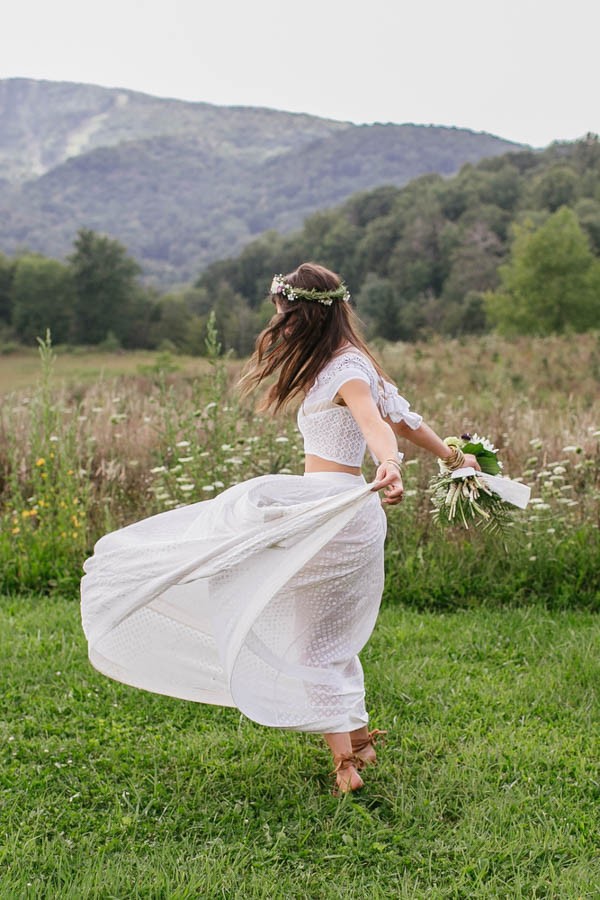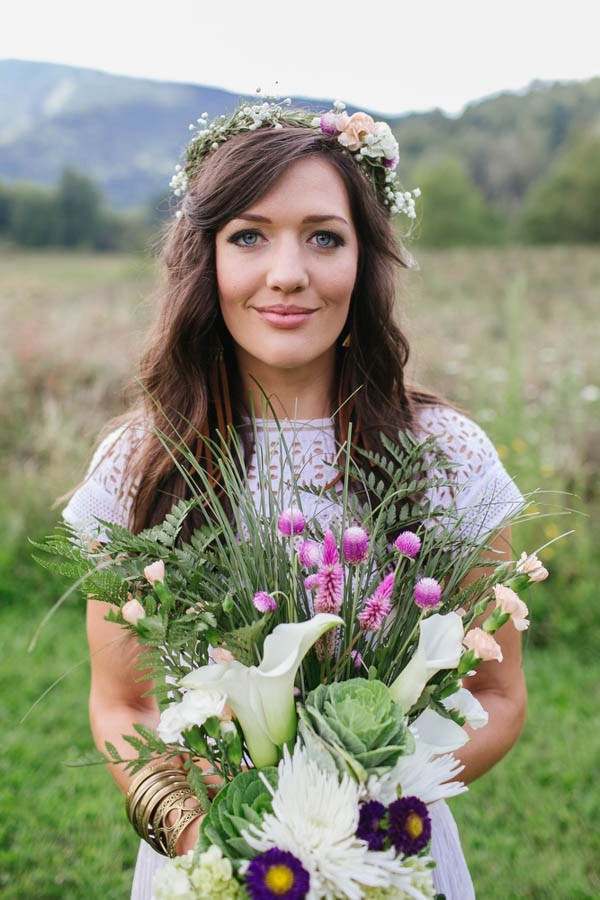 Phil and I are very free spirited individuals. We both are creatives and wanted to have a very non-traditional, inviting atmosphere that was creative and comfortable. So that is how the woodland/ boho vibe was created.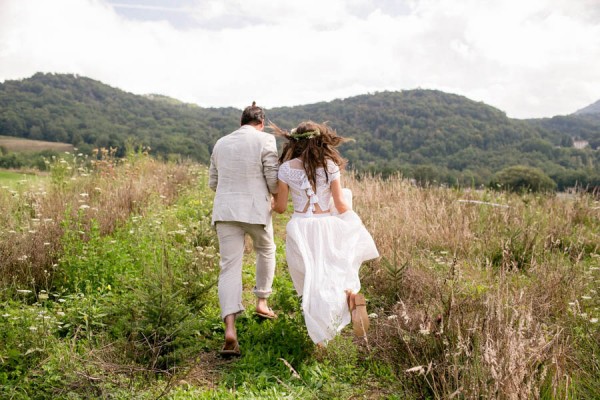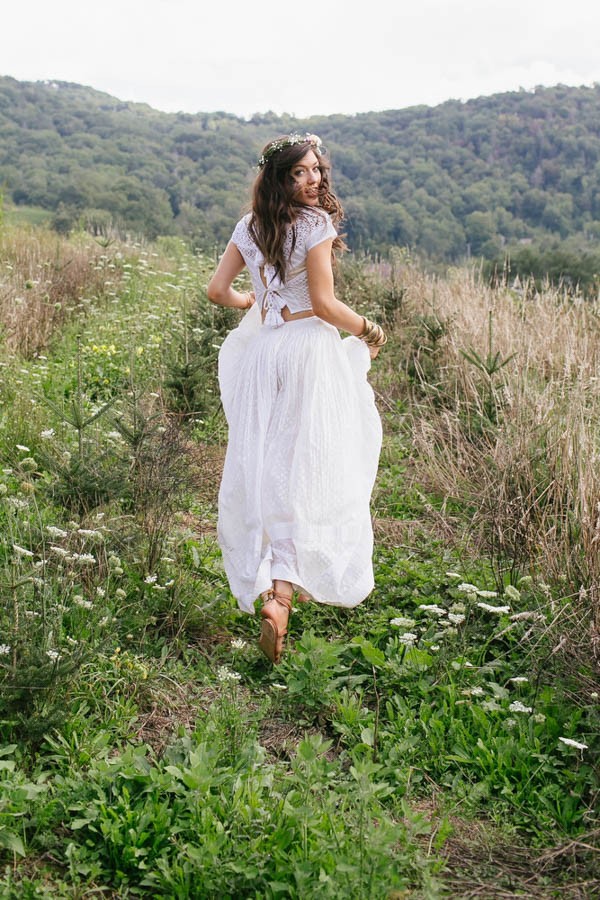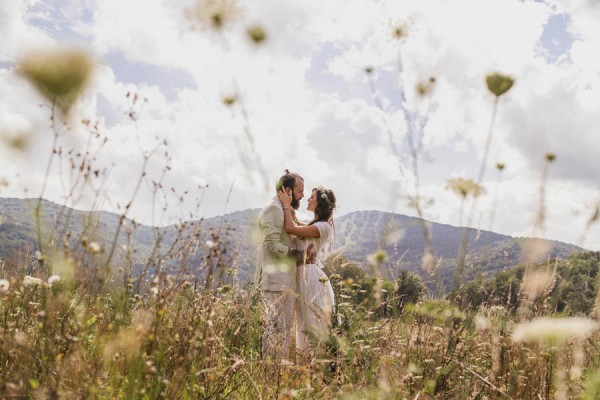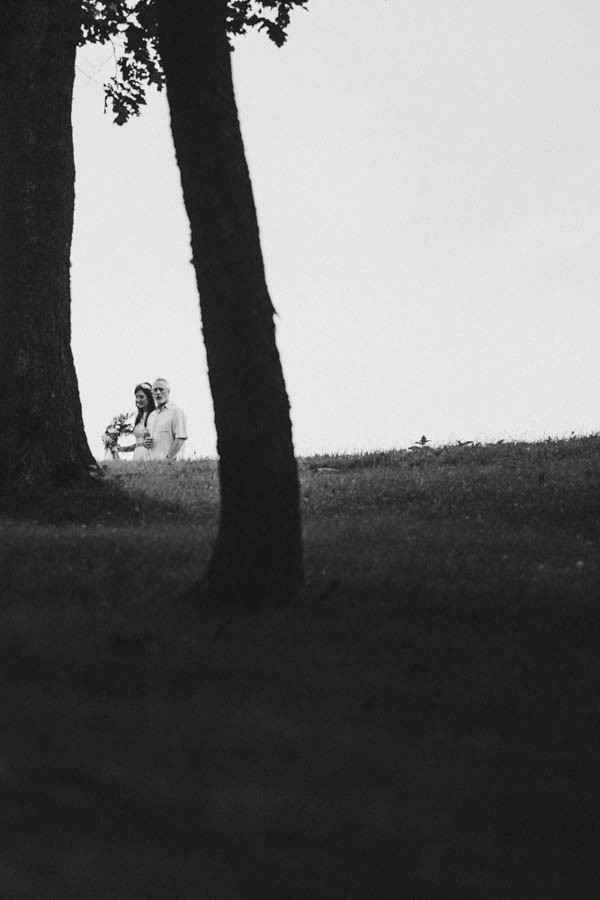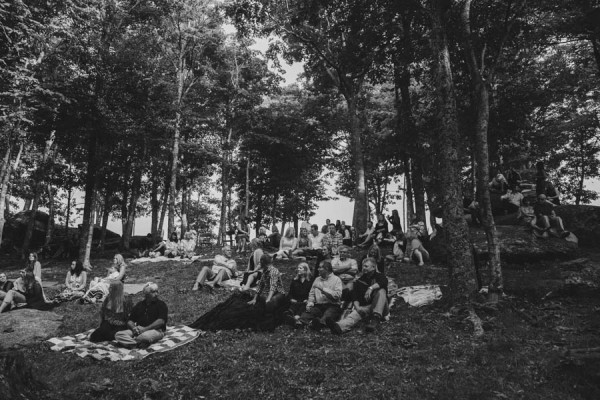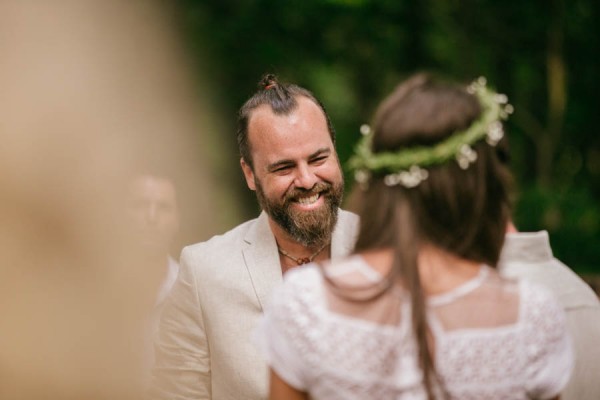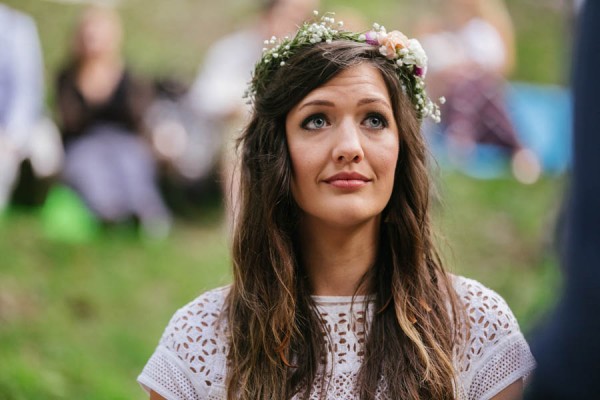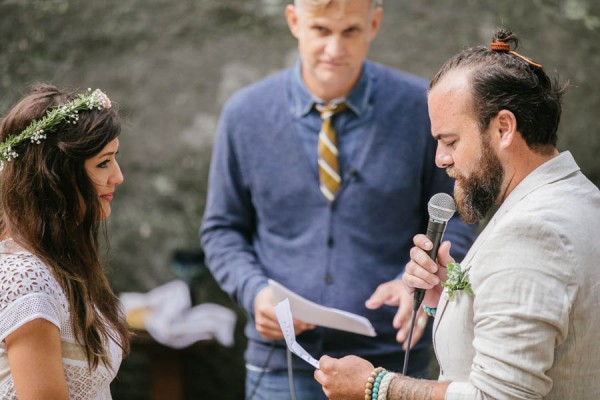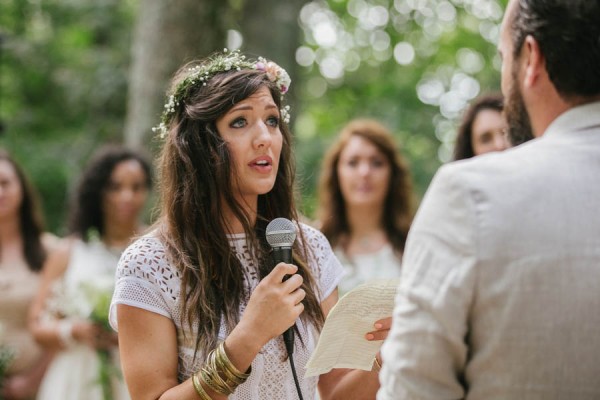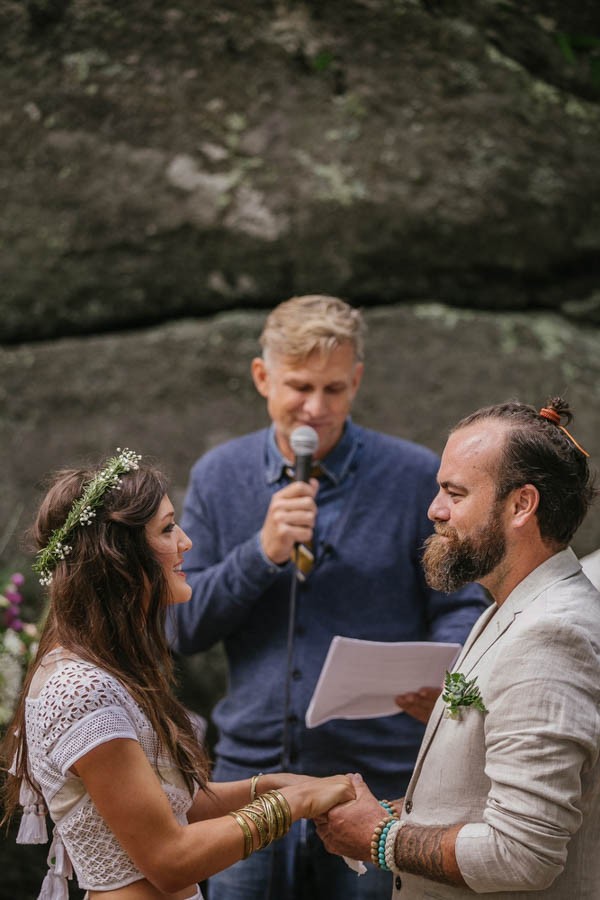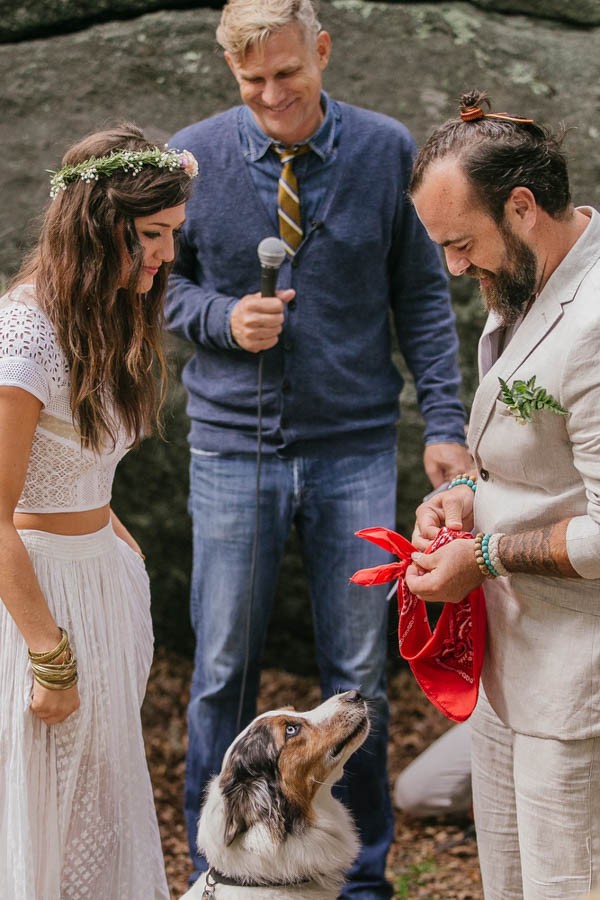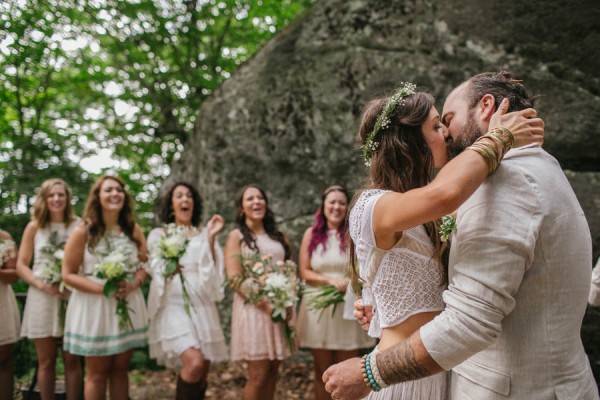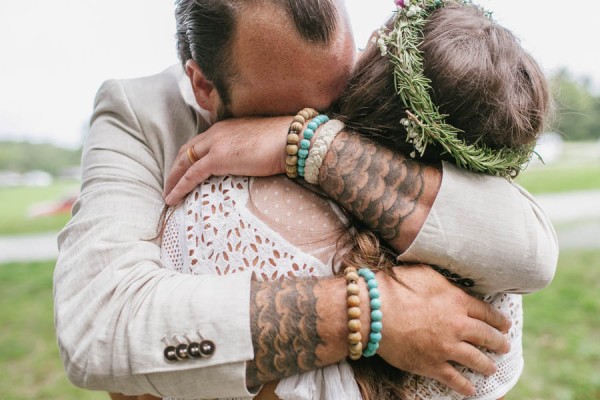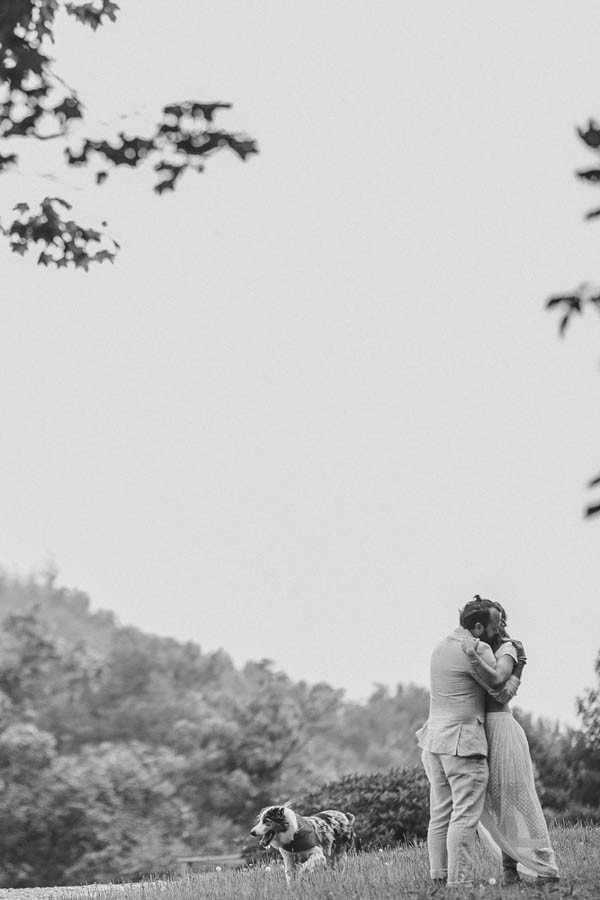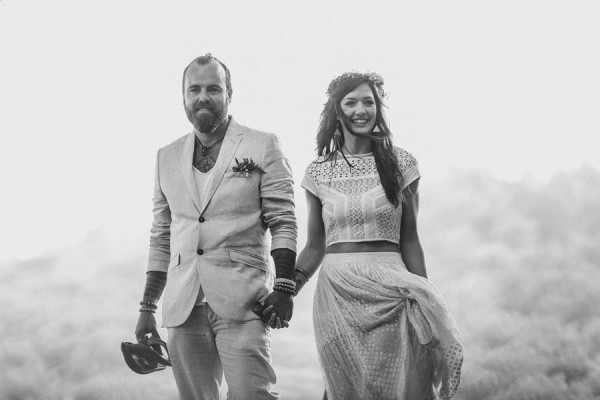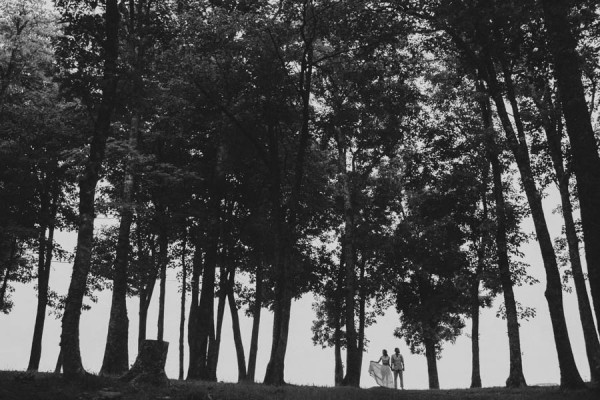 The most important things to Phillip and I was that we didn't want to lose focus on what was the point and purpose of our wedding day. We wanted to create an environment where everyone felt special and comfortable to be themselves a place where we could enjoy and celebrate our union. We wanted our wedding to be inviting and laid back. Much like we are. We also wanted to honor our families and friends and of course create a space for God's presence to be felt. Many of our friends said that it was as if the heavens opened up just to gaze upon our wedding. WOW, what a complement!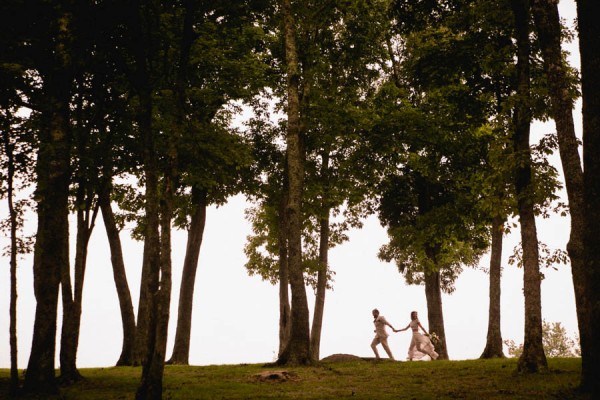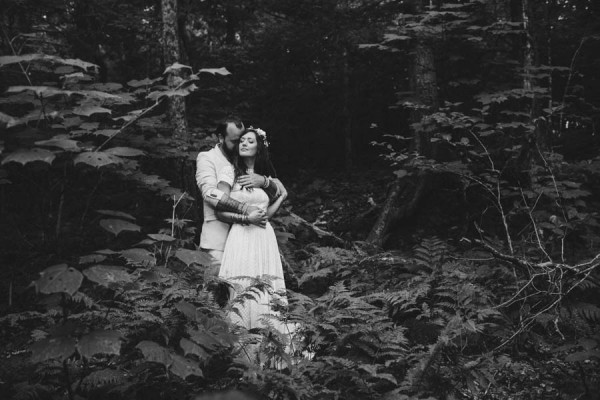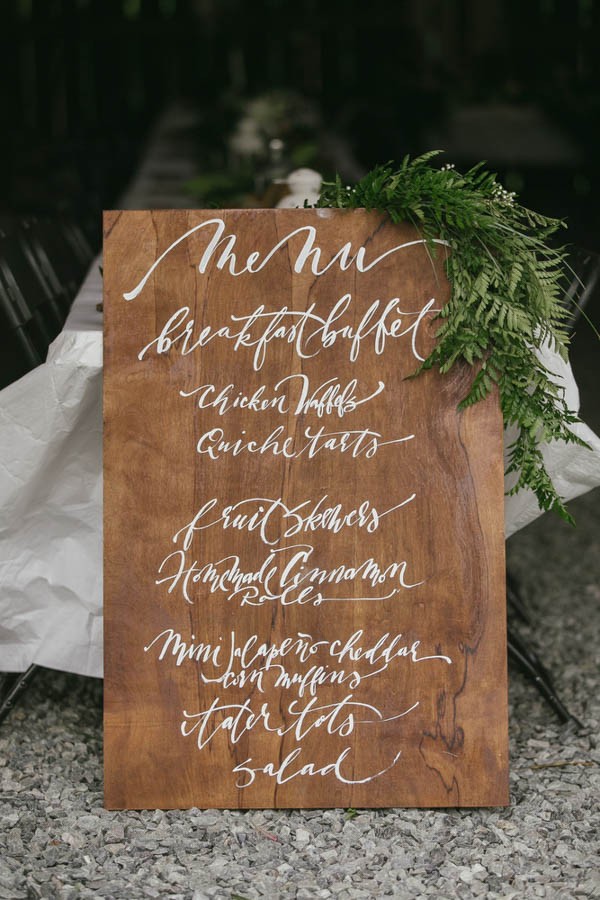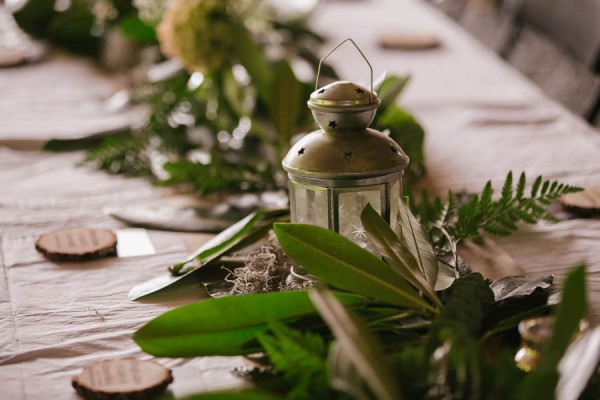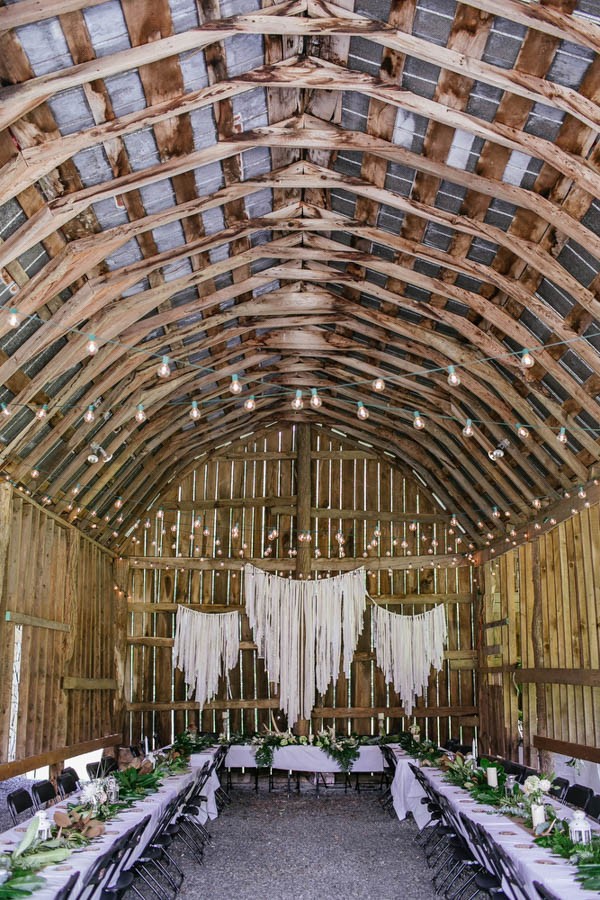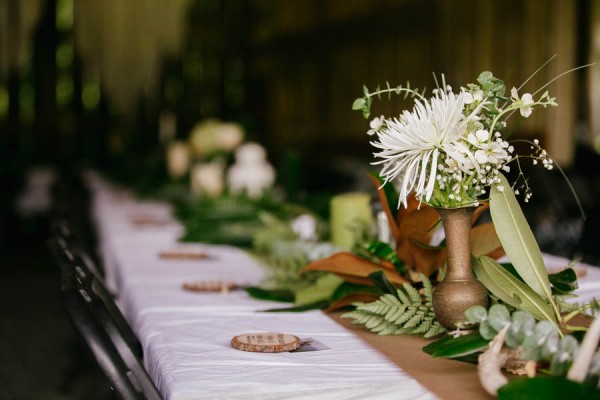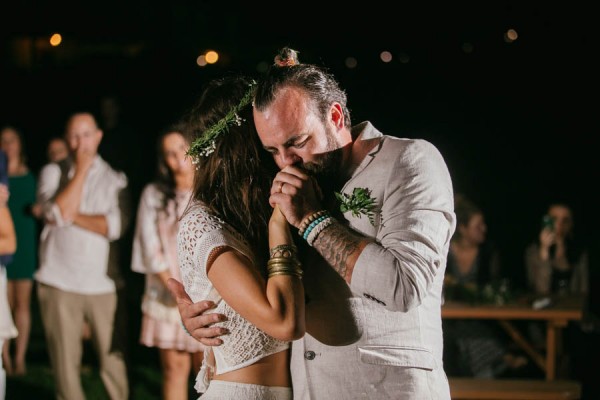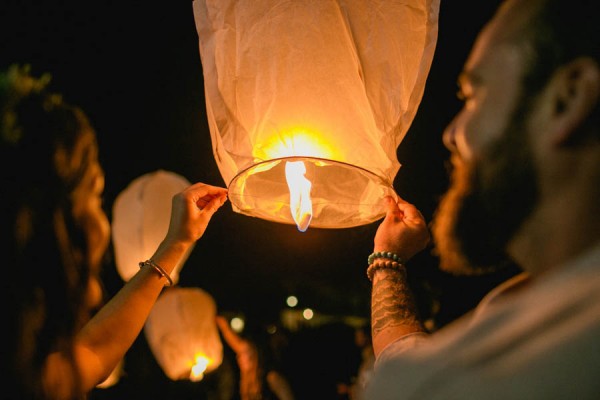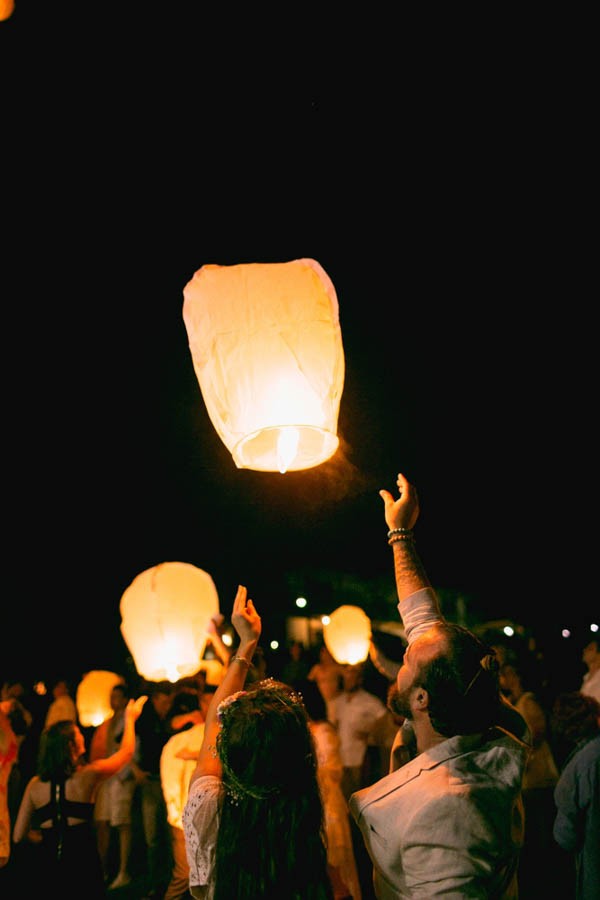 Congrats to Laura and Phil on their free-spirited Grandfather Mountain wedding, and thanks to Rivkah Fine Art for giving us a glimpse into the day. For more mountain wedding inspiration, check out Hannah and Justin's intimate Arkansas wedding at Petit Jean State Park.