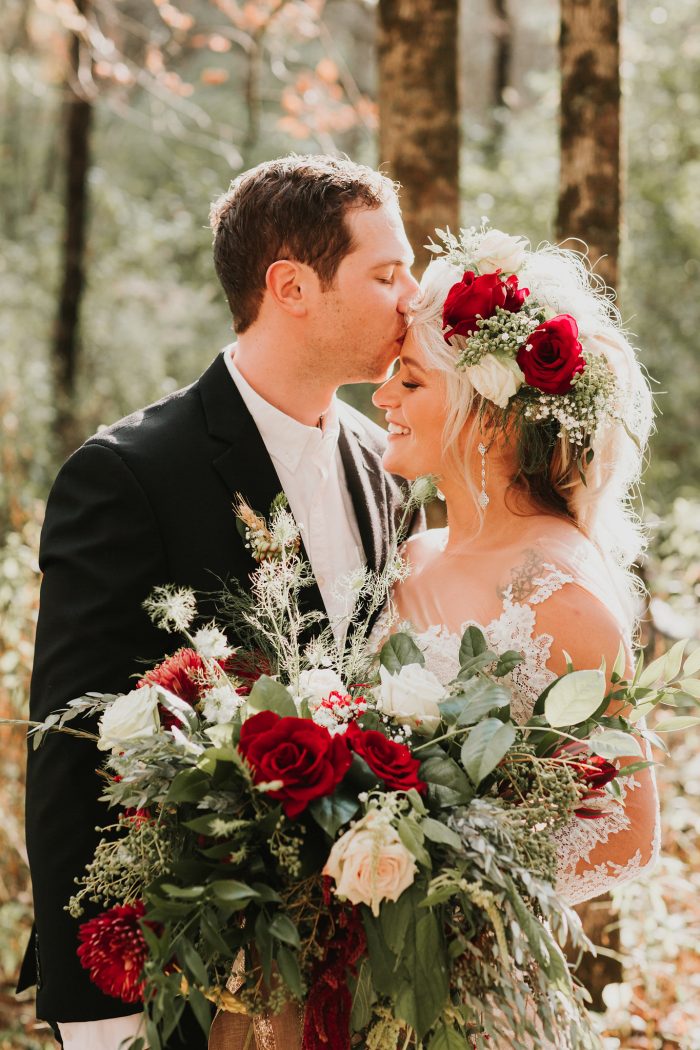 Lexee and Brandon's free-spirited wedding at Heaven's Grand Gate was a wildly adventurous Adirondack celebration full of cowboy boots, sparkles, and dreamy autumn views. Held in a fabulous field nestled deep in the mountains, wedding guests camped overnight, partied without curfew, and cozied up around a massive bonfire while everyone pitched in to build the venue from the ground up. The amazing color palette of reds, silver, and forest green and was inspired by the colorful fall surroundings and displayed in the incredible floral décor by Party with Mia. Photographers The Ramsdens captured this adventurous couple frolicking through the woods and taking in the unbelievable scenery, all while surrounded by friends and family, enjoying beers from a trailer and snacking on a delicious tower of Cider Belly Donuts instead of traditional wedding cake.
The Couple:
Lexee and Brandon
The Wedding:
Heaven's Grand Gate, Lake Luzerne, New York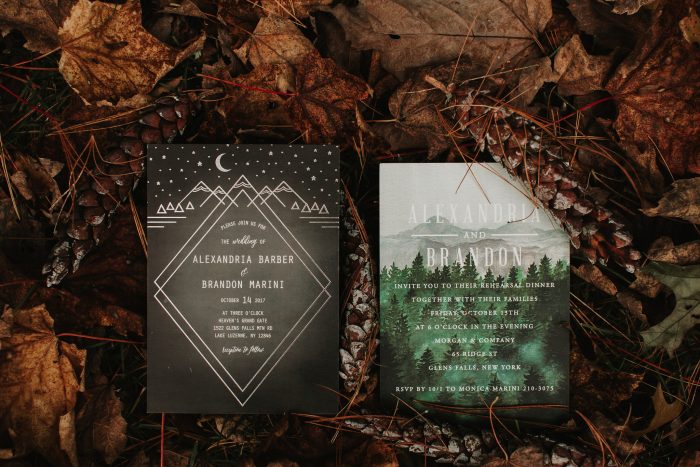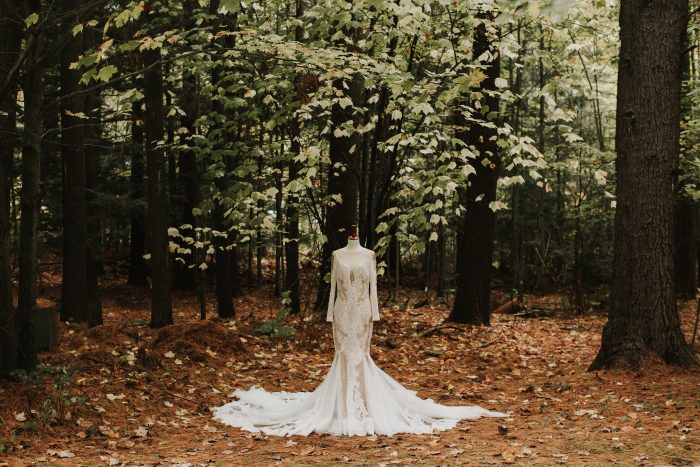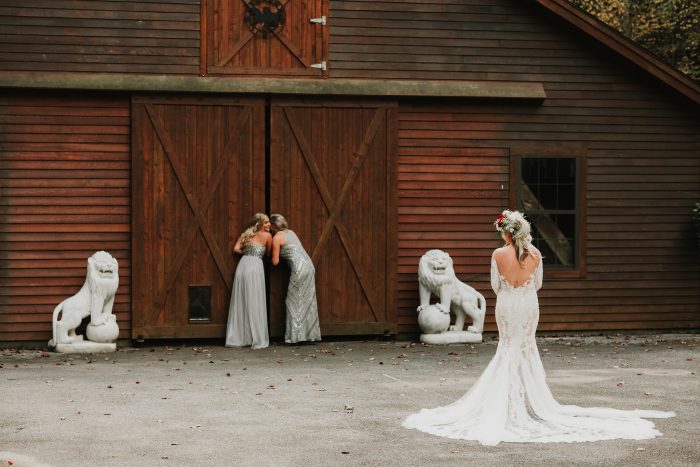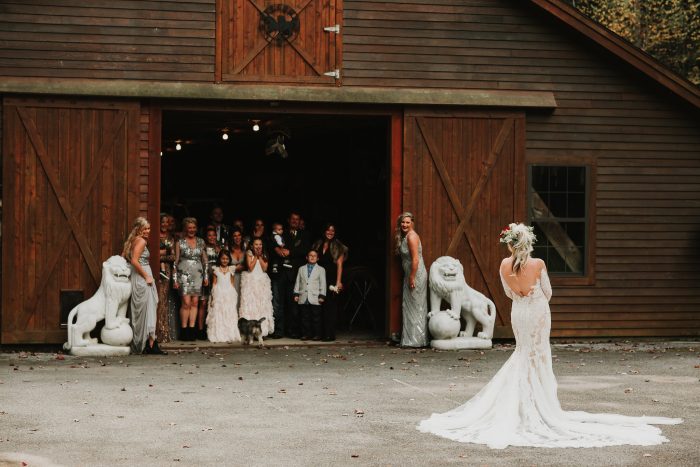 For all future brides I will say, make the day & night last as long as possible. If you can stay present in the moment you will be able to do this. There is SO much going on between planning and day of to-do's. Force yourself to be free of worries and responsibilities on your big day. Go with the flow and everything will be perfect, even if shit hits the fan, it's all good. If you lose sight of the moment, look at your husband or wife. They will bring you back down to earth.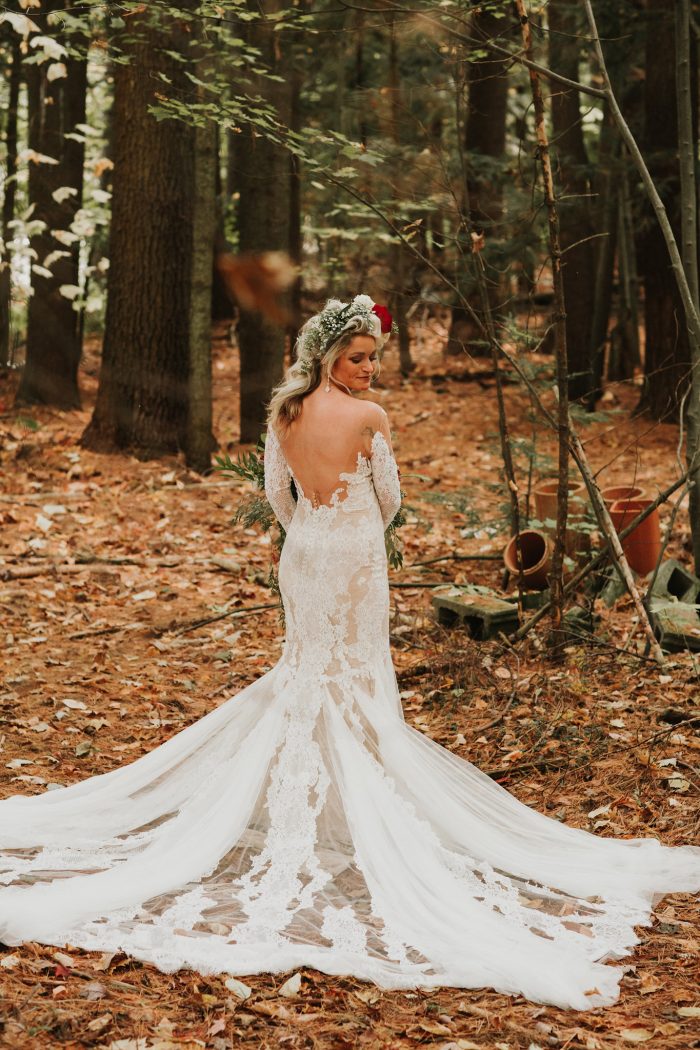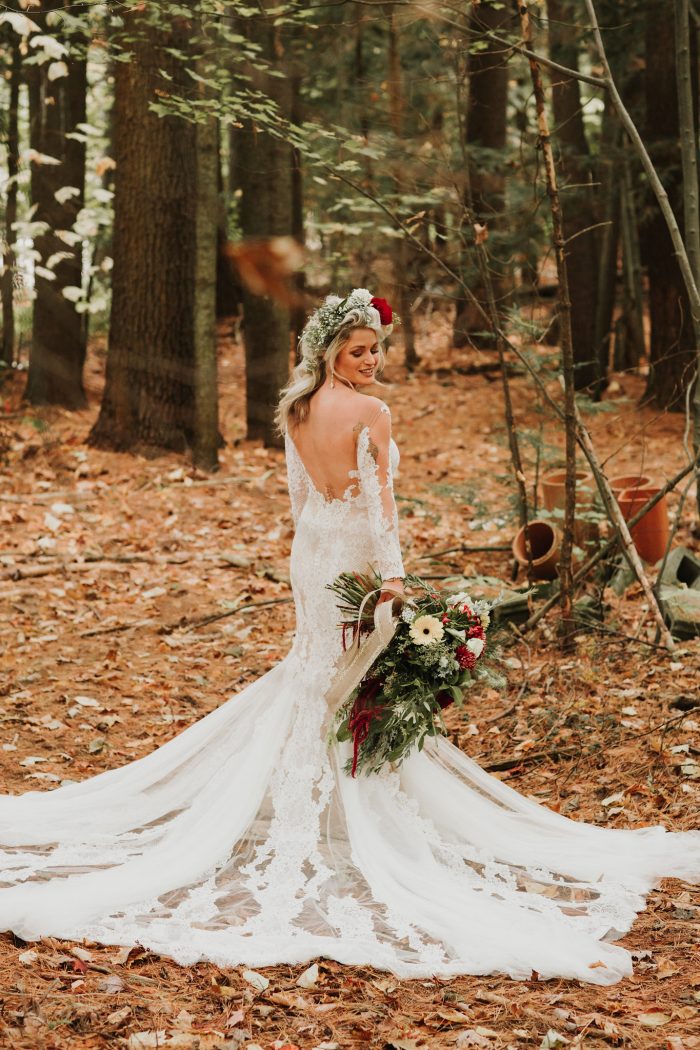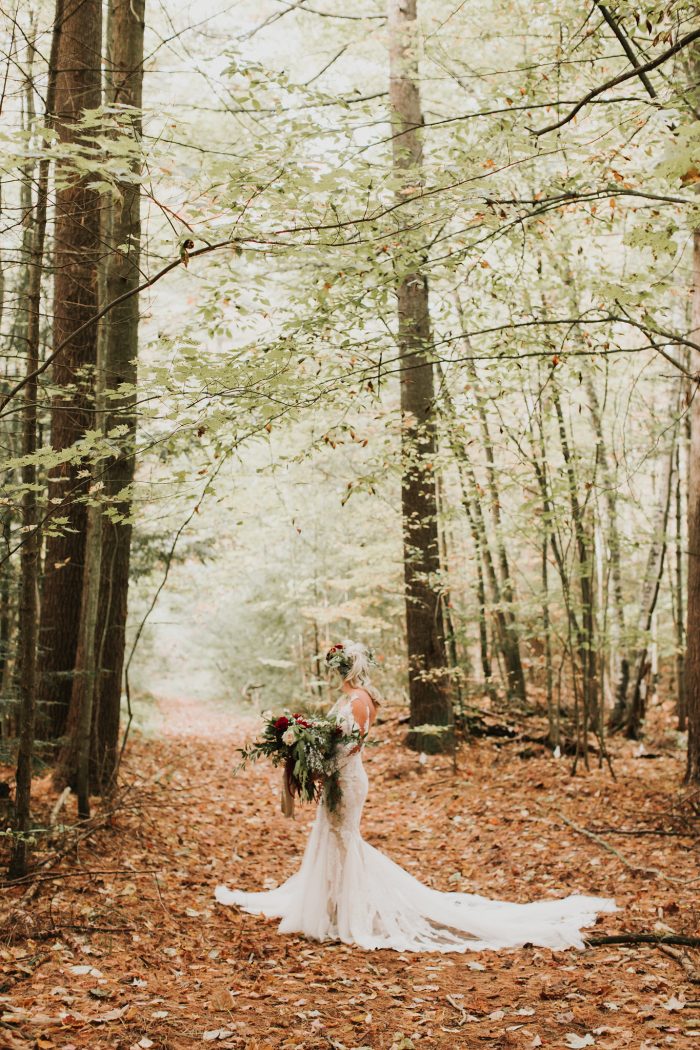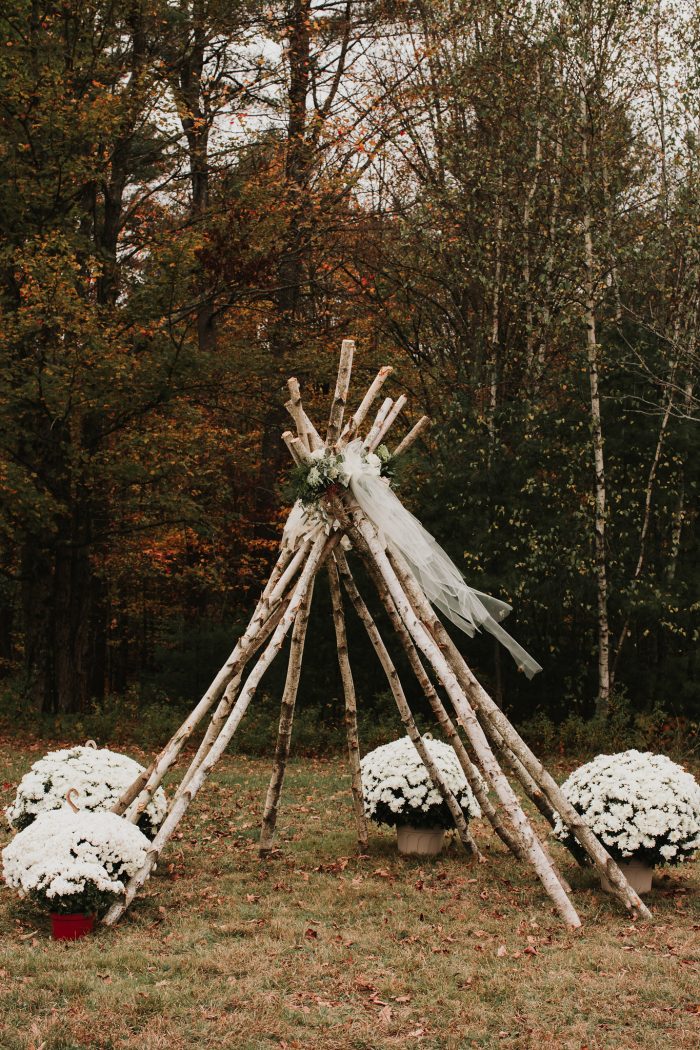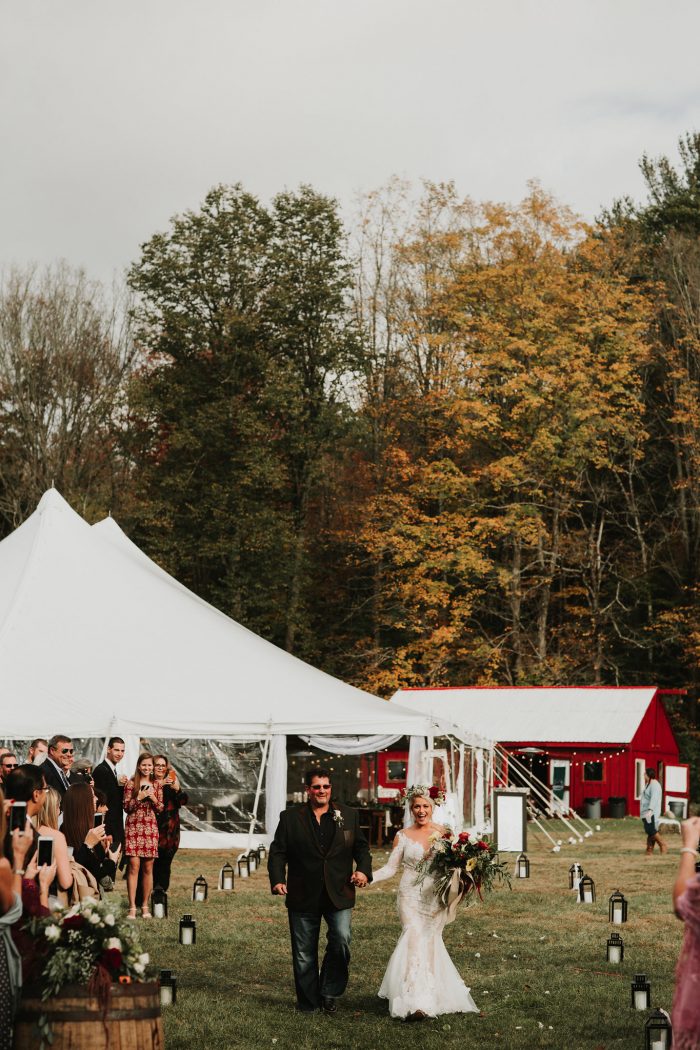 Walking down the aisle : 'Here Comes the Sun' – The Beatles
Recessional Song: 'Everyday' – Dave Matthews Band
First Dance: 'Tennessee Whiskey' – Chris Stapleton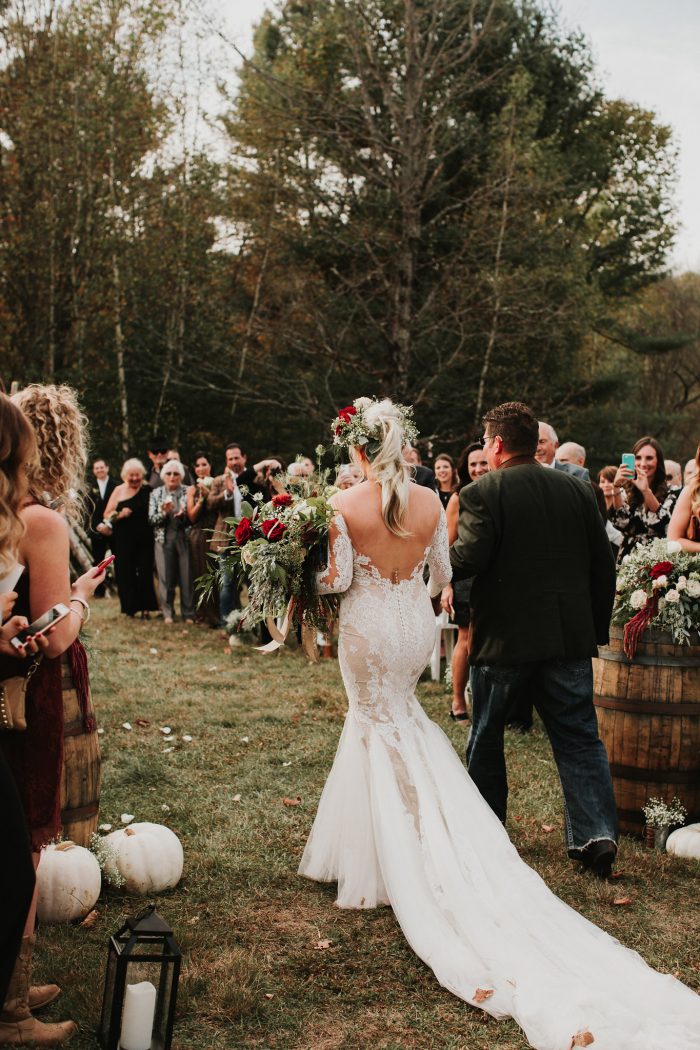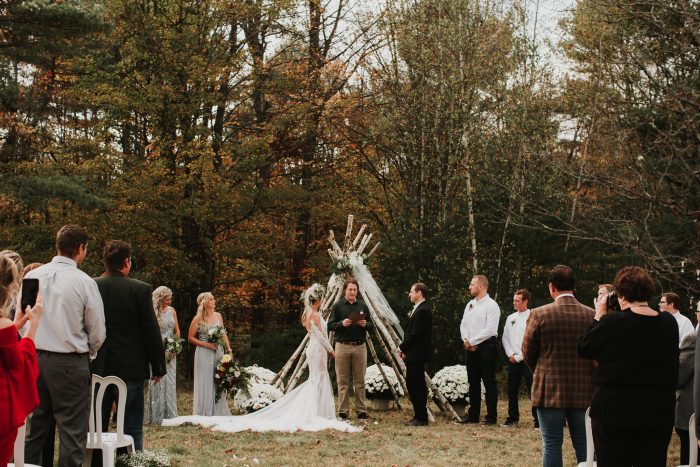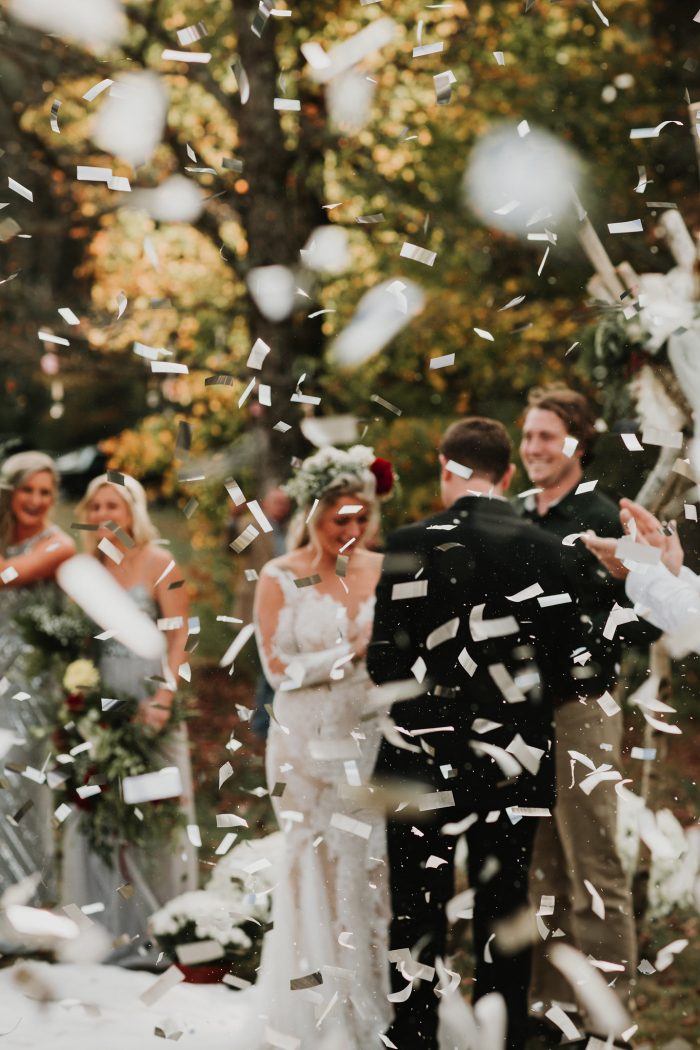 Our ceremony was short and sweet because lets face it, we wanted to get the party started. We really wanted someone we knew to marry us to make the ceremony more personal. Who better than one of Brandon's college roommates Cole St.Martin. Cole is one of our best friends and he sure knows how to get your attention. He wrote his own script with basic guidelines and included the quote from Dr.Seuss "We are all a little weird and life's a little weird, and when we find someone whose weirdness is compatible with ours, we join up with them and fall in mutual weirdness and call it love".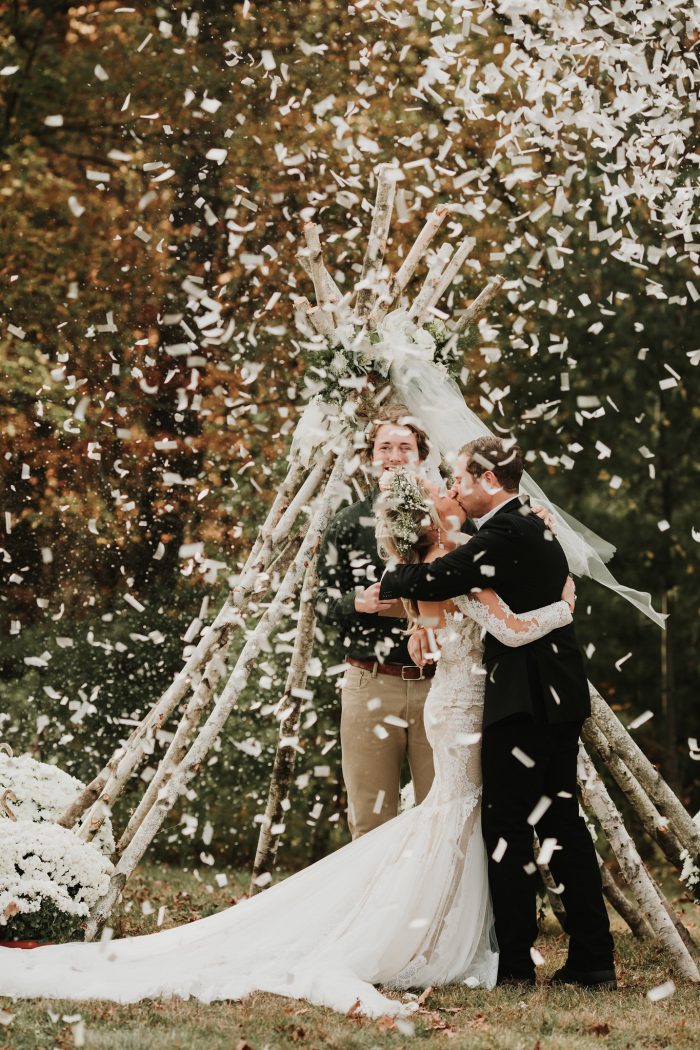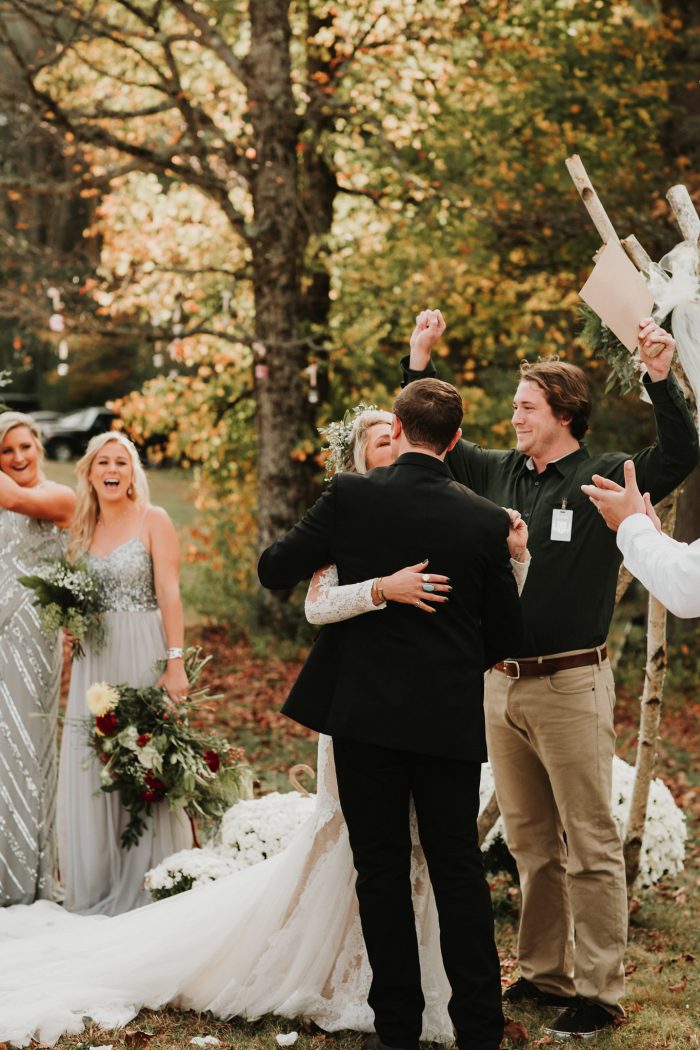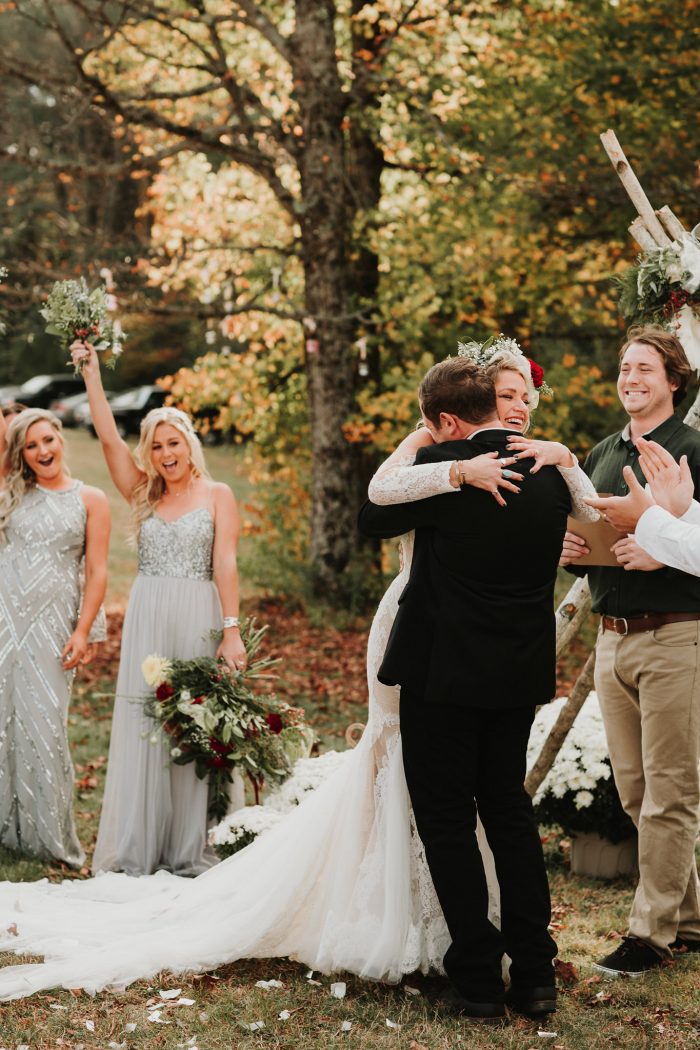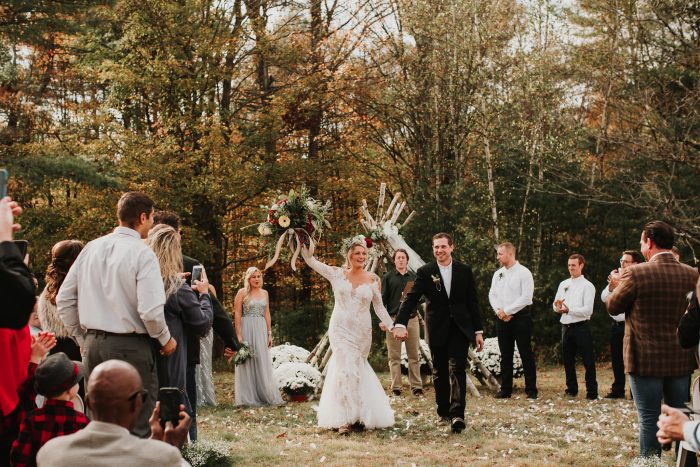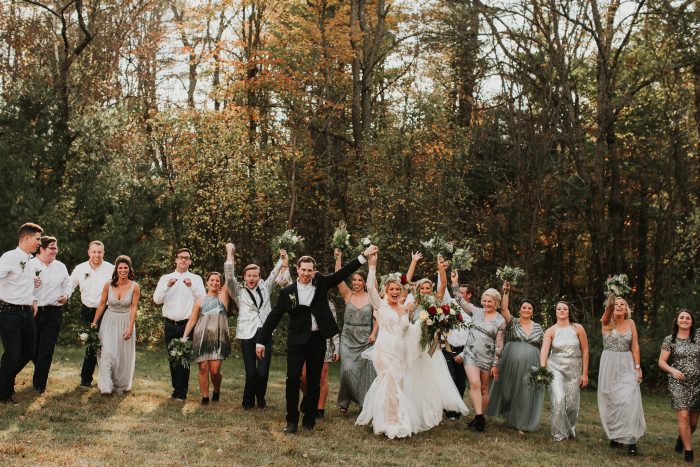 We are all about the natural look but I believe that everything should have a little glitter sprinkled on top. Our wedding colors were forest green, white, red and silver. We chose these colors wisely knowing that fall in the Adirondacks paints nature with an amazing pallet of reds, yellows and oranges.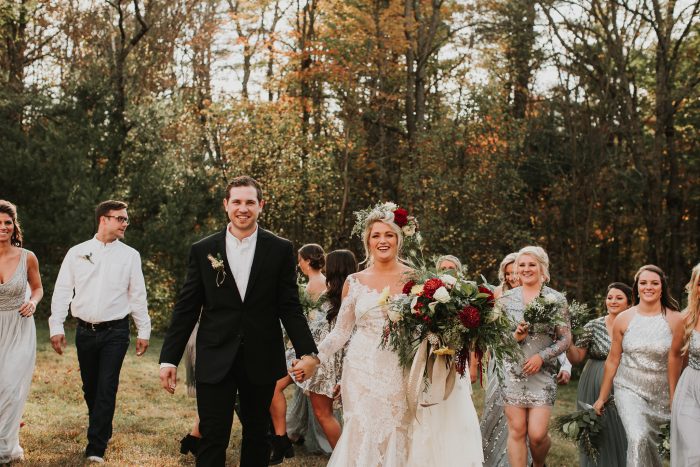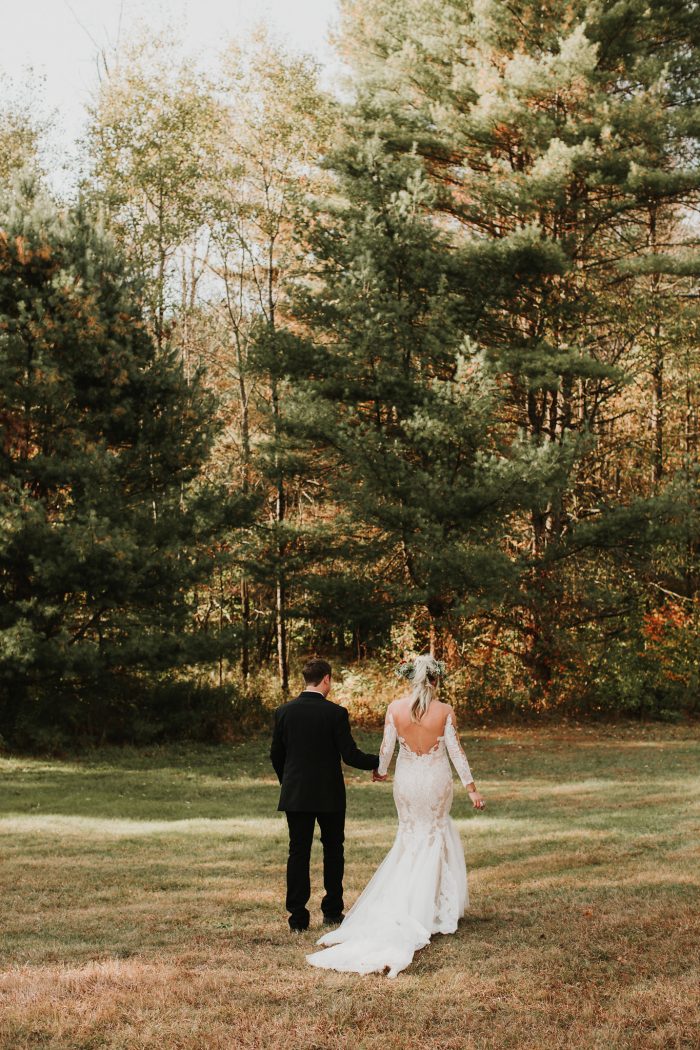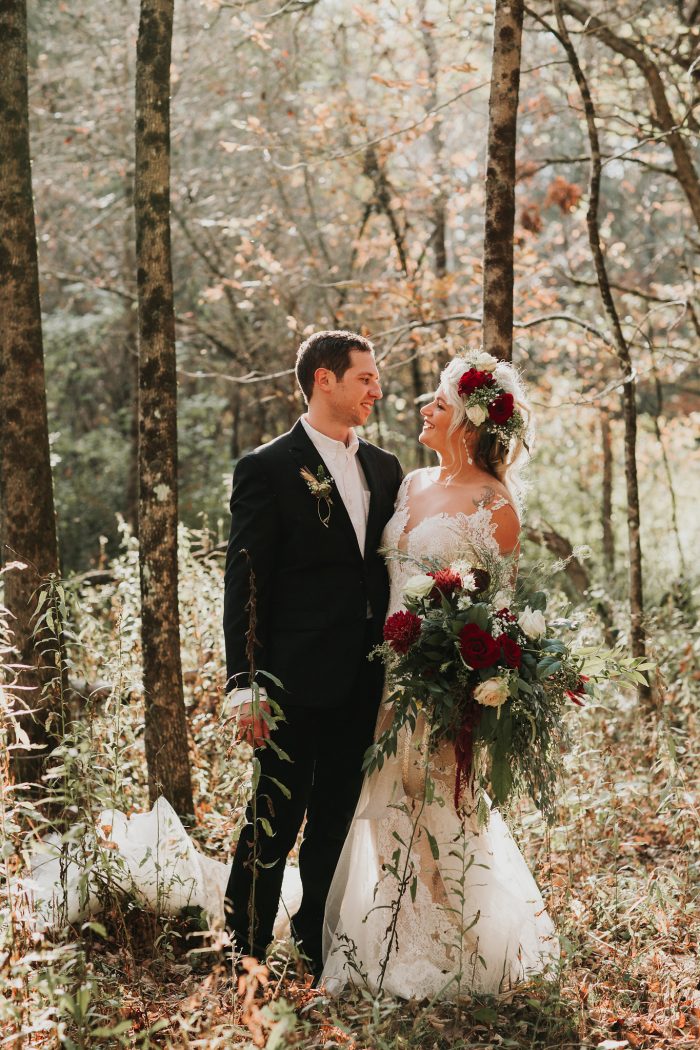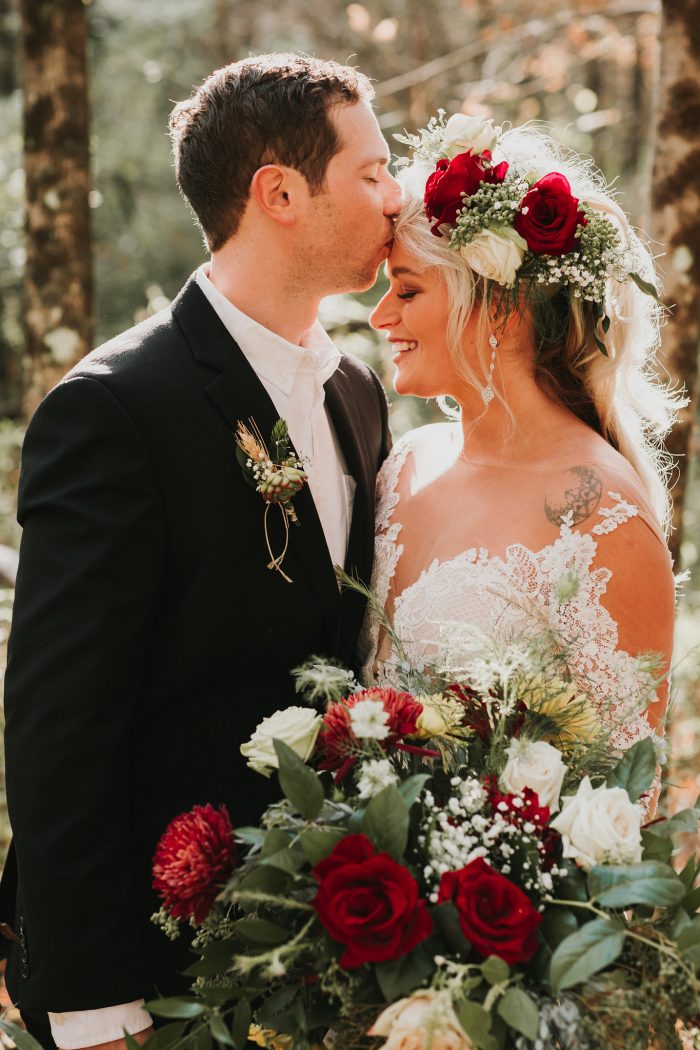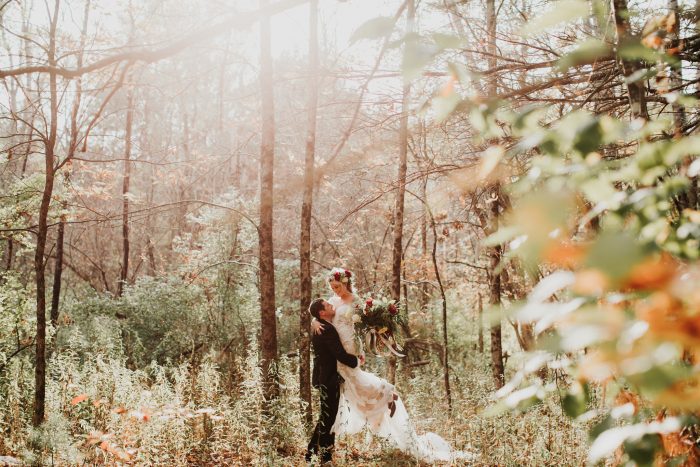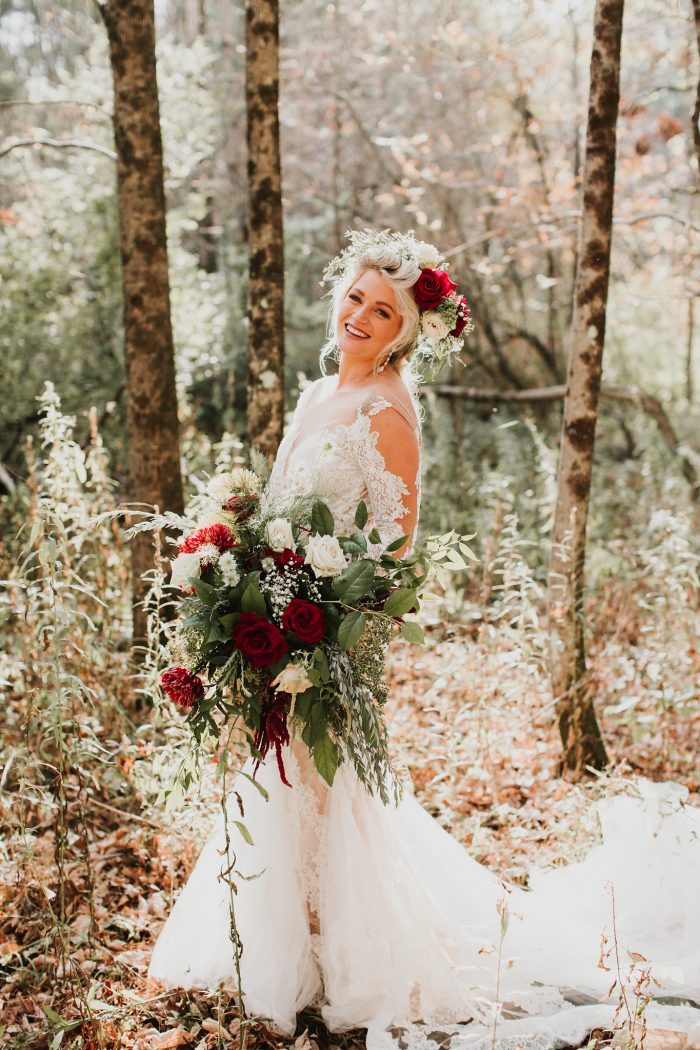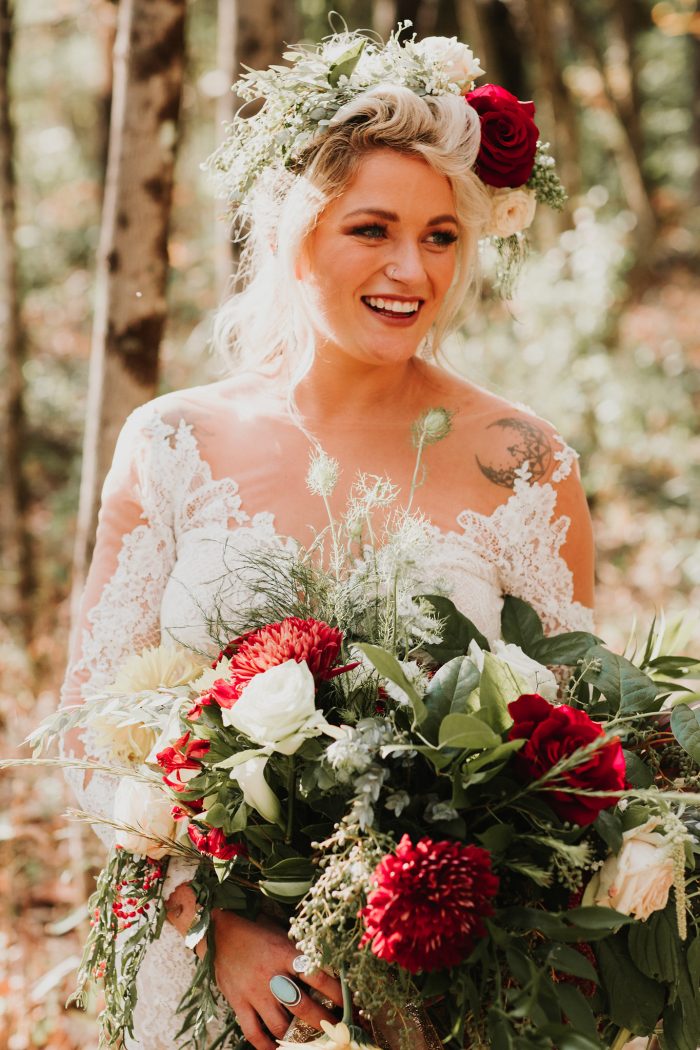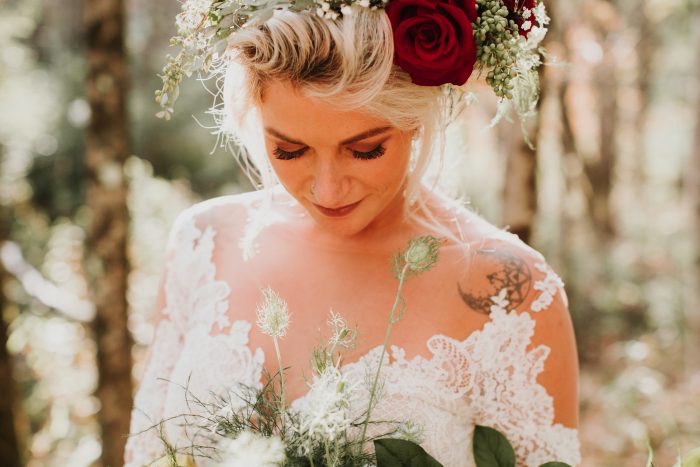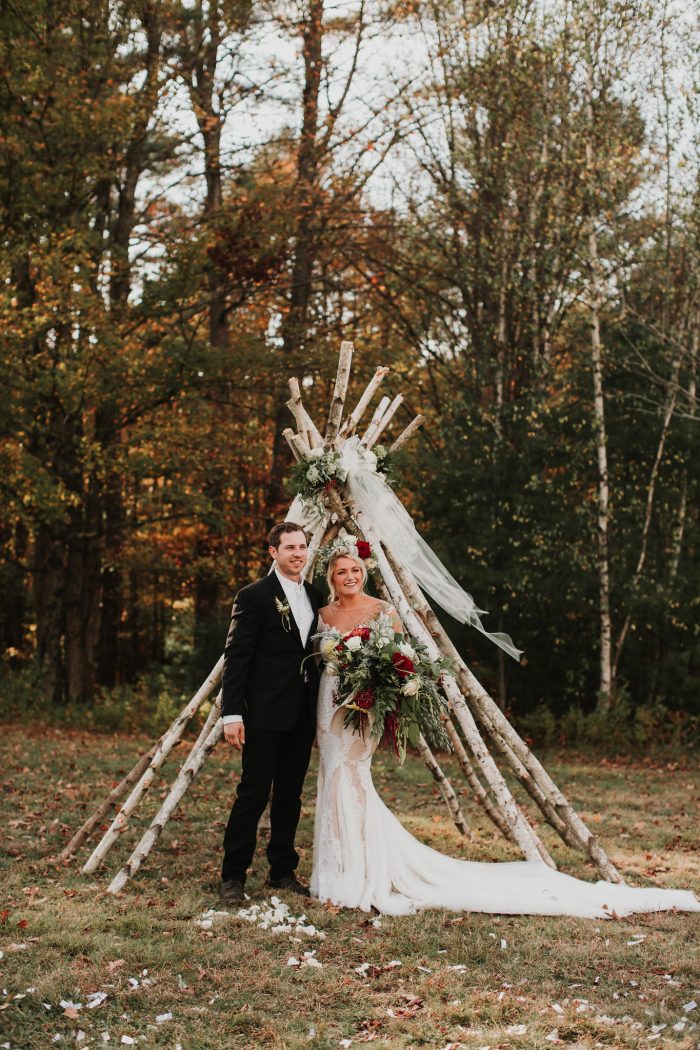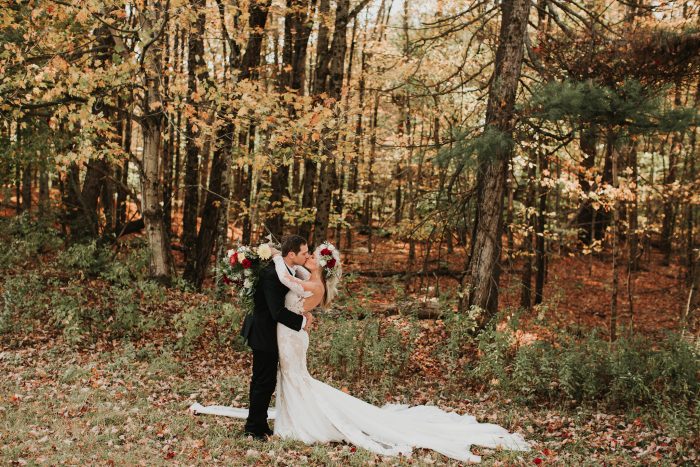 Our biggest priority was making sure that we had a venue unique enough to make everyone feel "at home" and also stage the biggest party of the year. So many details went into this task. This fabulous field nestled in the Adirondack Mountains became our blank canvas. You step foot on the property and feel that you are the only people on earth, surrounded by 300+ acres. There was no curfew and our guests had the green light to camp overnight which was a key factor in planning. Our venue was built by hand in one week with the help of our family, friends and vendors. This wild image I had created in my mind came to life and it was better than I had ever dreamed.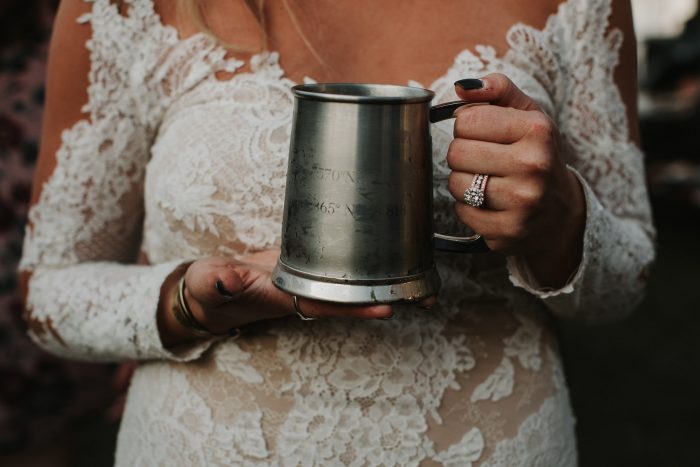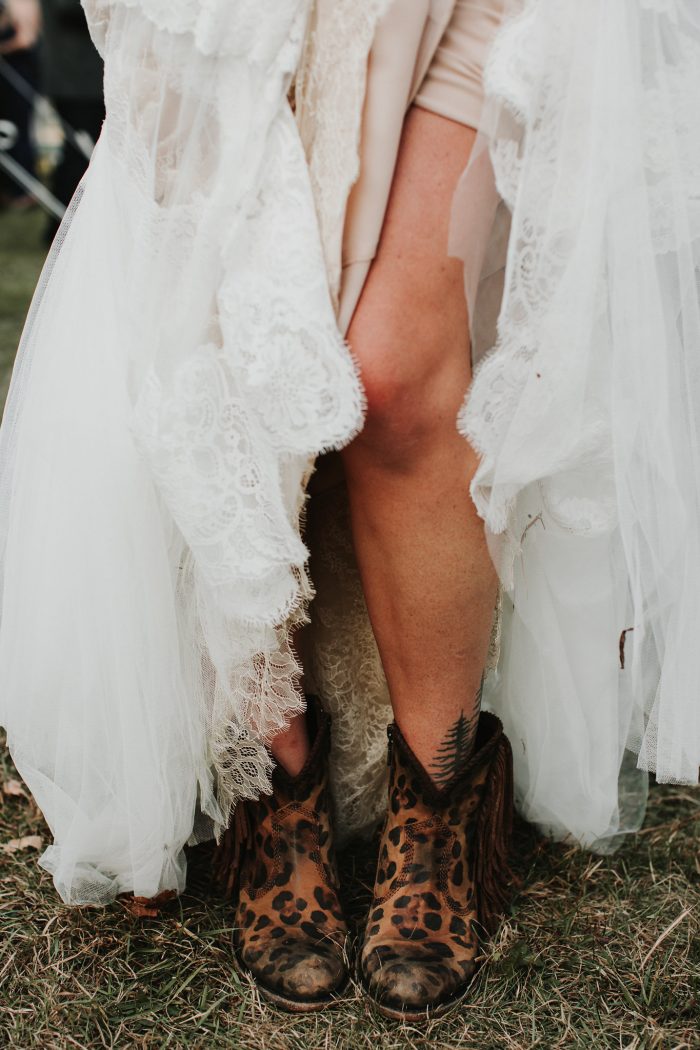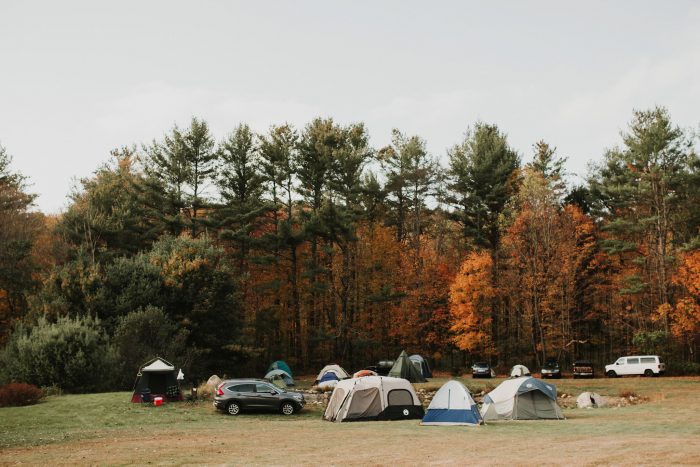 The most memorable part of our day was watching our family and friends celebrate. At one point we were sitting at our quaint little table reserved for 2. We looked at each other speechless. At that moment we had a vantage point that captured our grandparents laughing, kids cracking glow sticks, college friends chugging beer, parents with happy tears, lovers snuggled by the bonfire and each other. All of these beautiful people who brought us together as a couple were in one place at the same time. I will also never forget that we stumbled to bed in the back of Brandon's pickup truck that was parked just on the other side of the reception tent.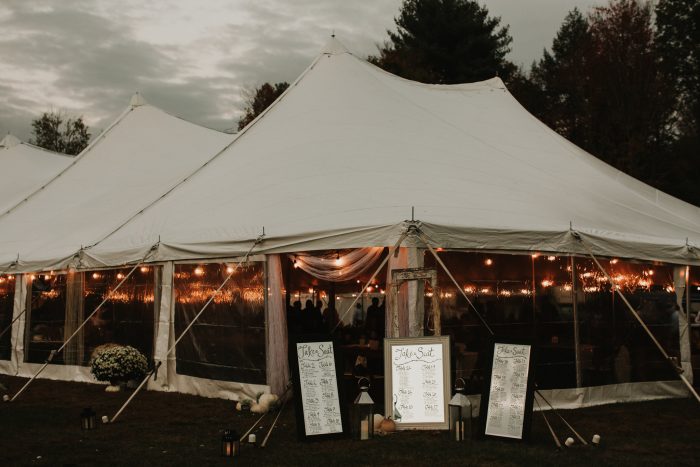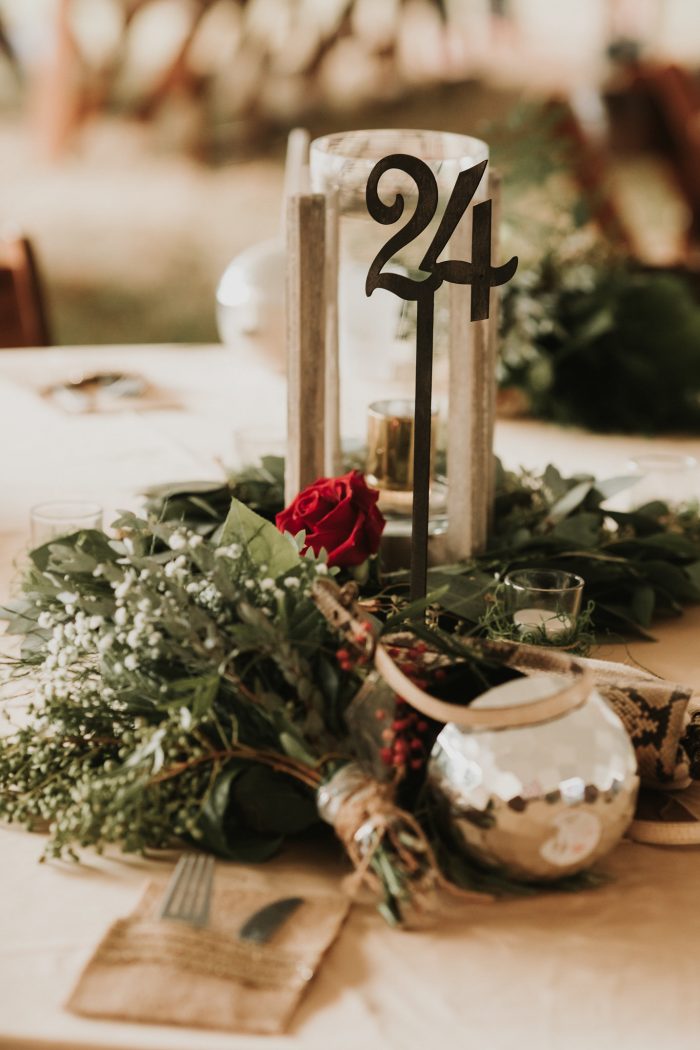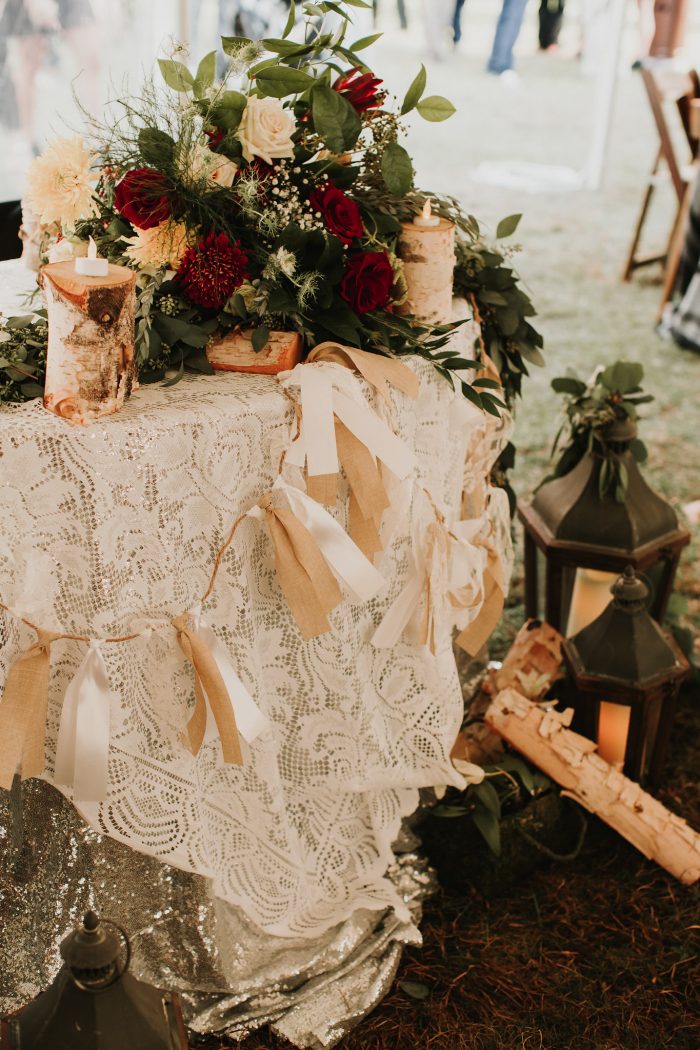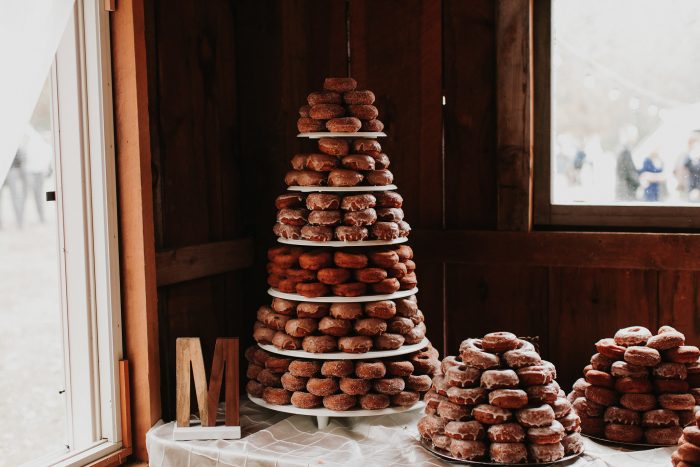 Our photographers just went with the freaking flow. We had huge bridal parties, didn't do a first look, and also wanted to make it to cocktail hour. They handled it with total style & grace. We were so stoked that they were equally as adventurous as us and inevitably we frolicked through the forest together. We briefly unplugged and as a couple it was surreal. Just married and together in one of our favorite places, the woods.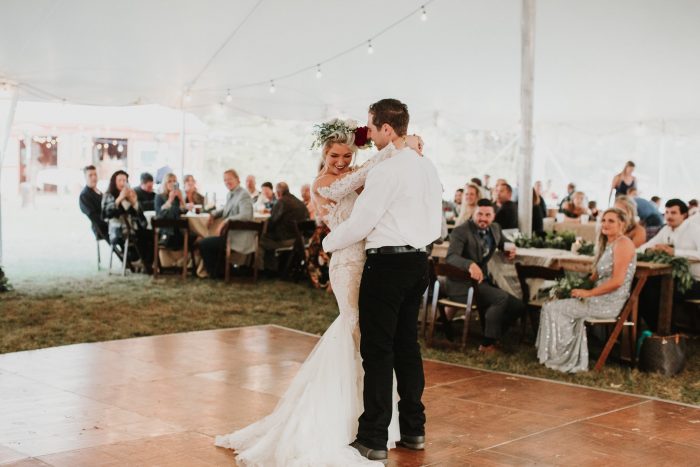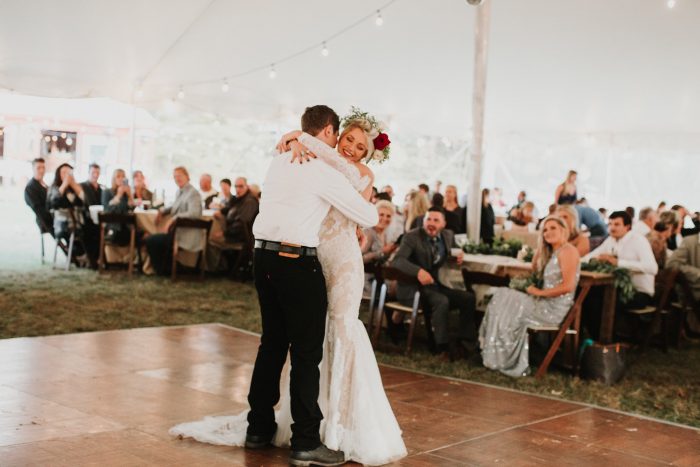 Congratulations to Lexee and Brandon and special thanks to The Ramsdens for sharing this gorgeous wedding with Junebug! For more folksy forest wedding inspiration, check out this rainy Colorado mountain wedding at Planet Bluegrass!