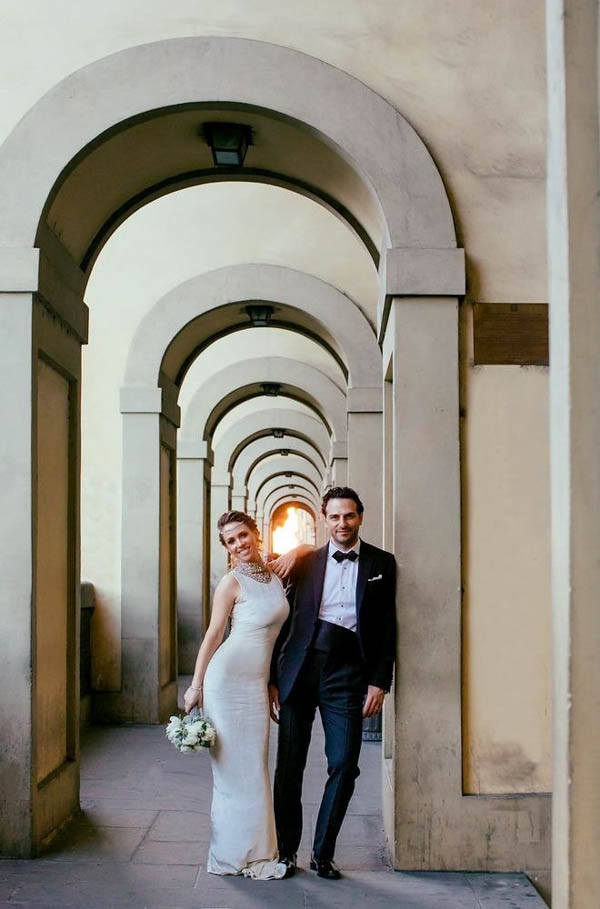 Jillian and Tony's Florence, Italy elopement is full of beautiful surprises. Though the bride used to be a wedding planner, she and her groom decided to elope. Jillian's gown is one of the most uniquely stunning we've seen, and she purchased it for just $899 at TJ Maxx! Even with no official wedding guests, Jillian and Tony handpicked several professionals to be present on their day, including a photographer, videography team, and even two officiants. Photographer Sofie Delauw of The Curious Eater and the talented cinematographers behind Gattotigre Videomakers captured every thoughtful, candid, and magical moment of the elopement.
The Couple:
Jillian and Tony
The Wedding:
Torre di Bellosguardo, Florence, Italy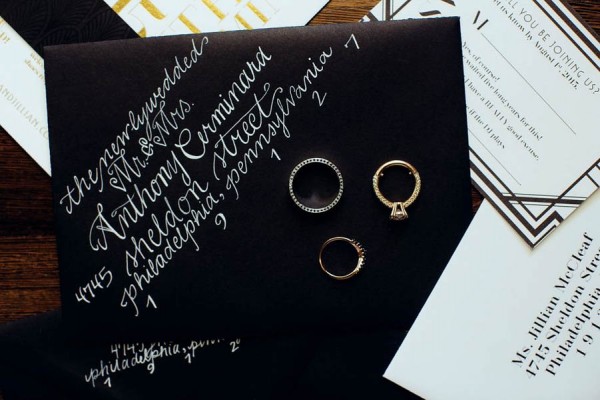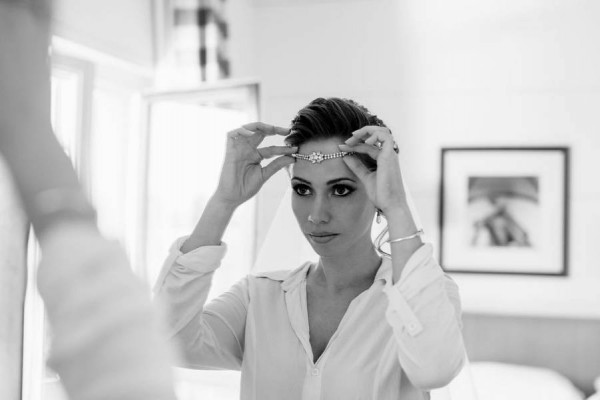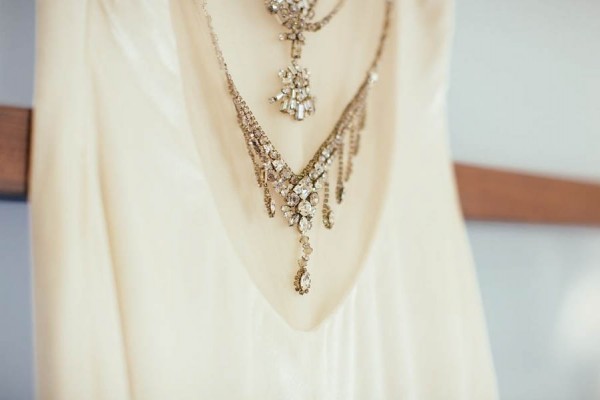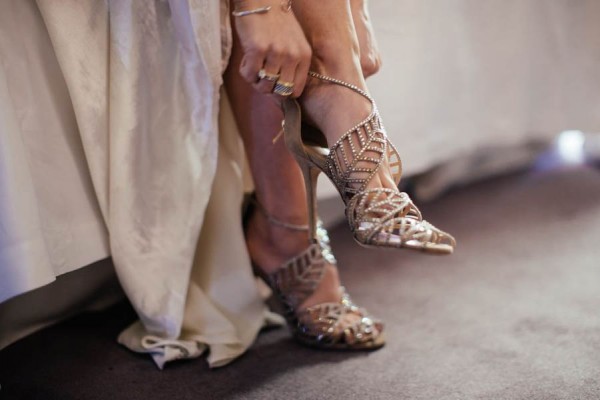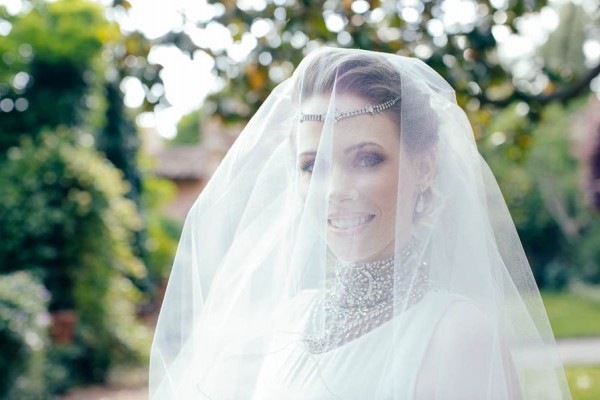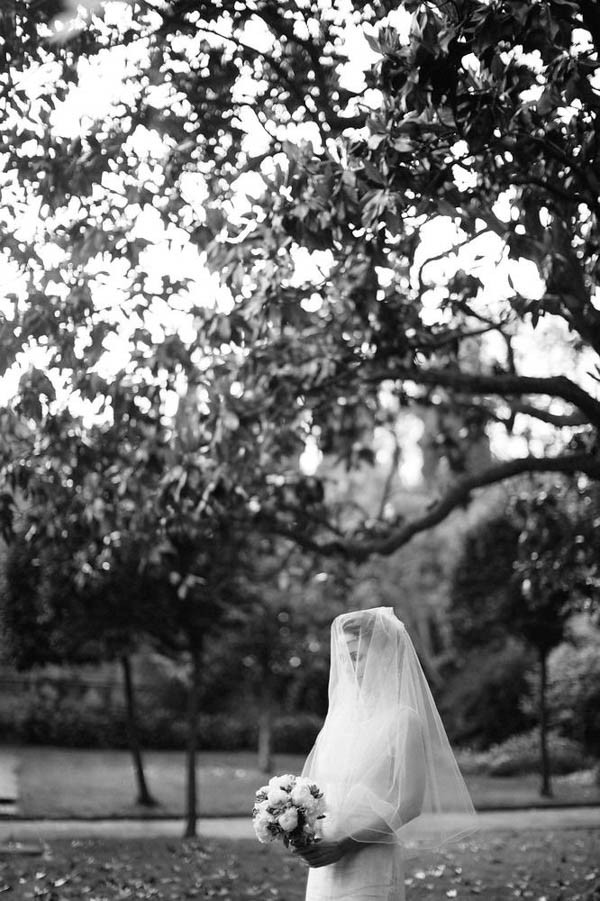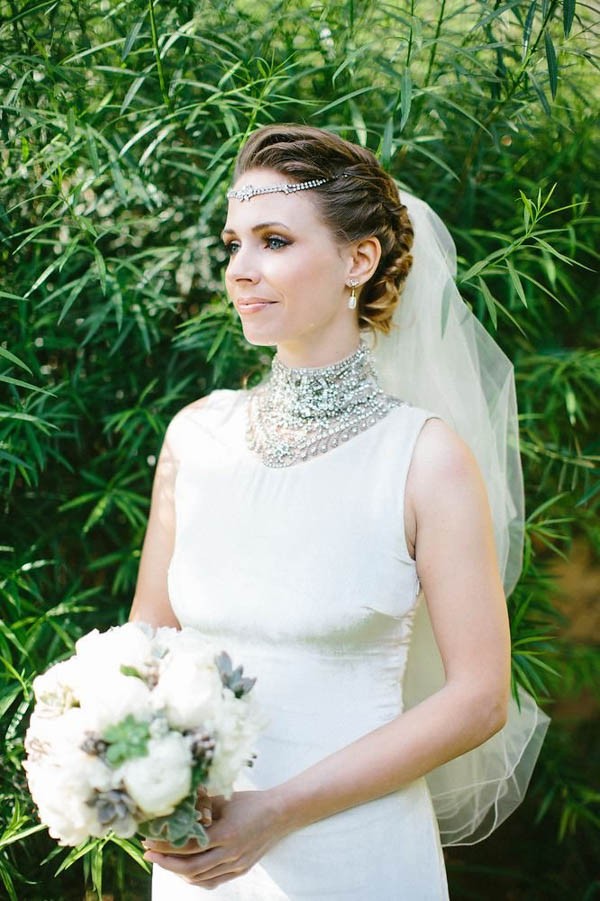 I absolutely love to get dressed up, and I have a feeling people think I spend a LOT of money on clothes…. but you wouldn't believe how much of my closet is from Goodwill and thrift stores. I purchased my Ralph Lauren Purple Label Wedding Gown at TJ Maxx on clearance for $899. No one seems to believe me!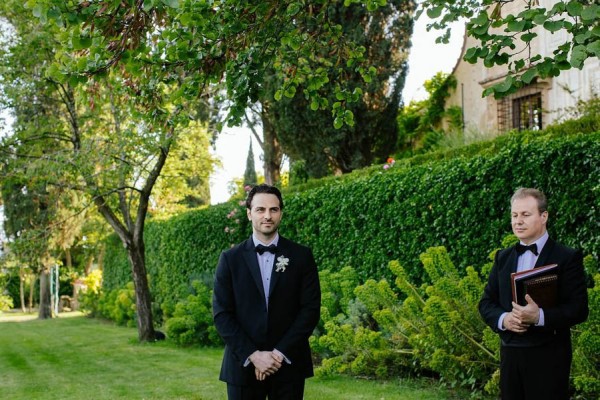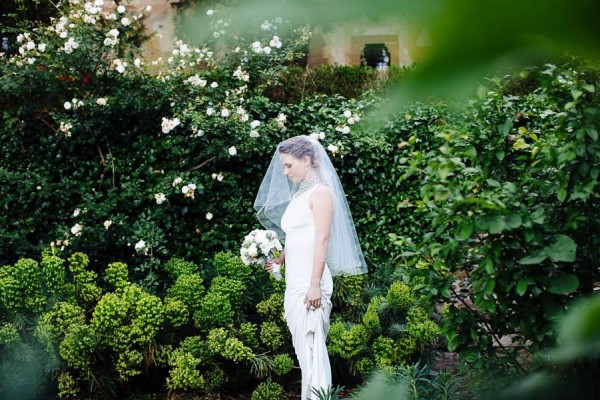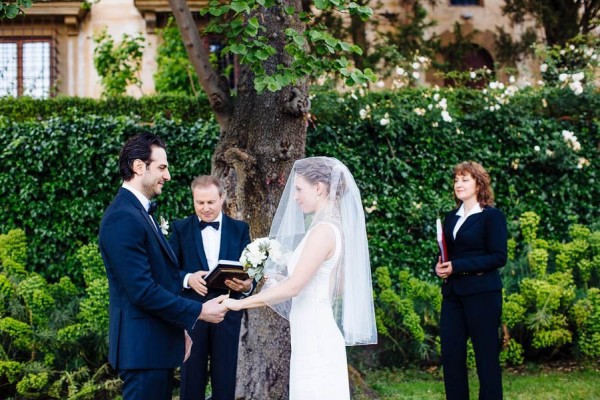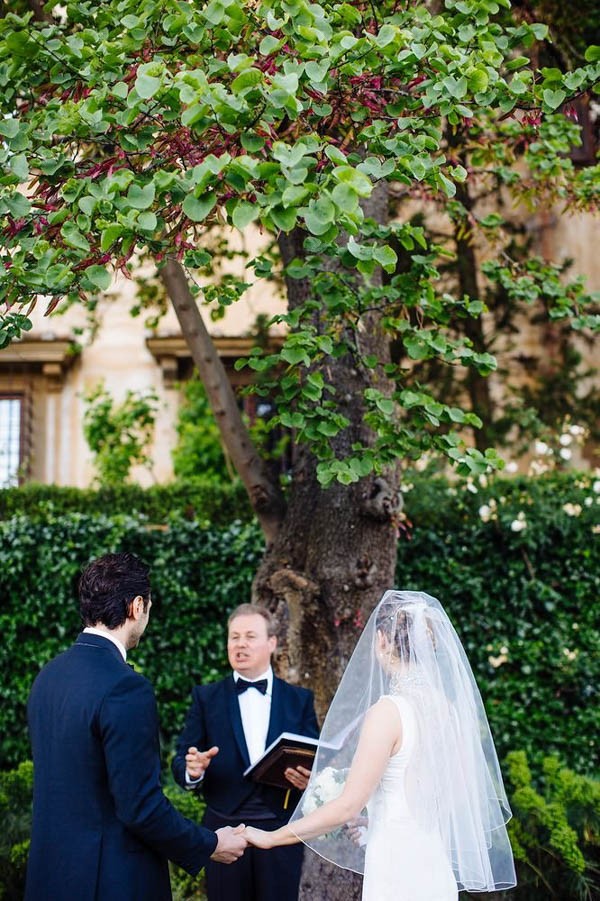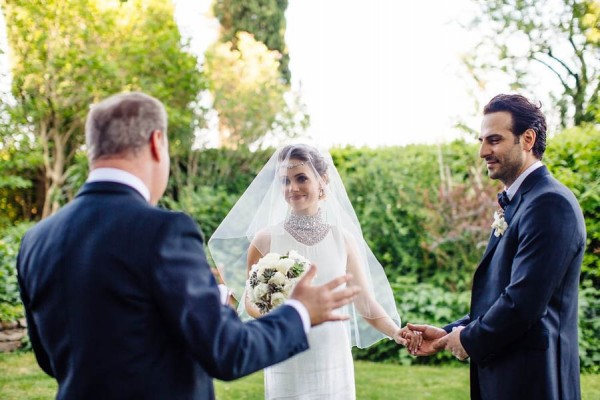 Everything about our ceremony was incredibly intimate. Our officiants did a wonderful job of delving into the story of us — both as a couple and who we are as individuals. The entire ceremony was personalized to reflect our love, our commitment, and our promises to each other.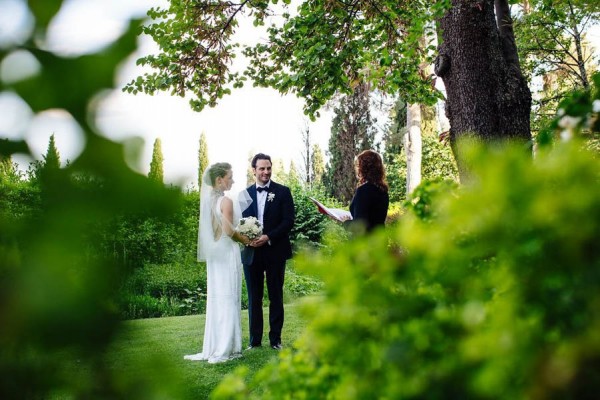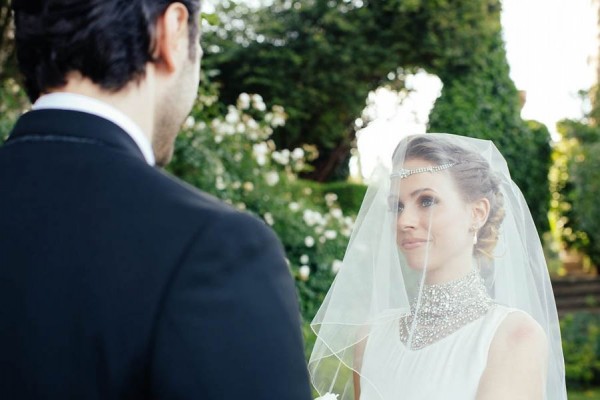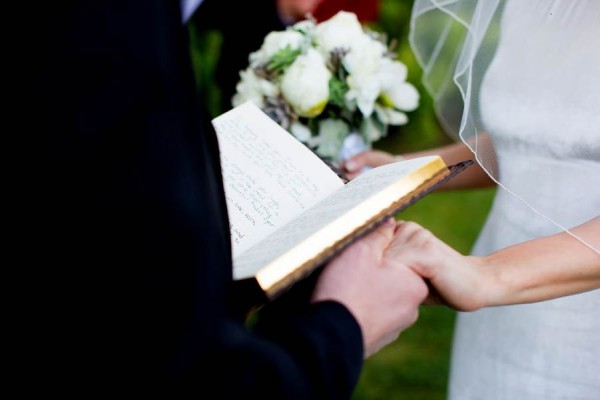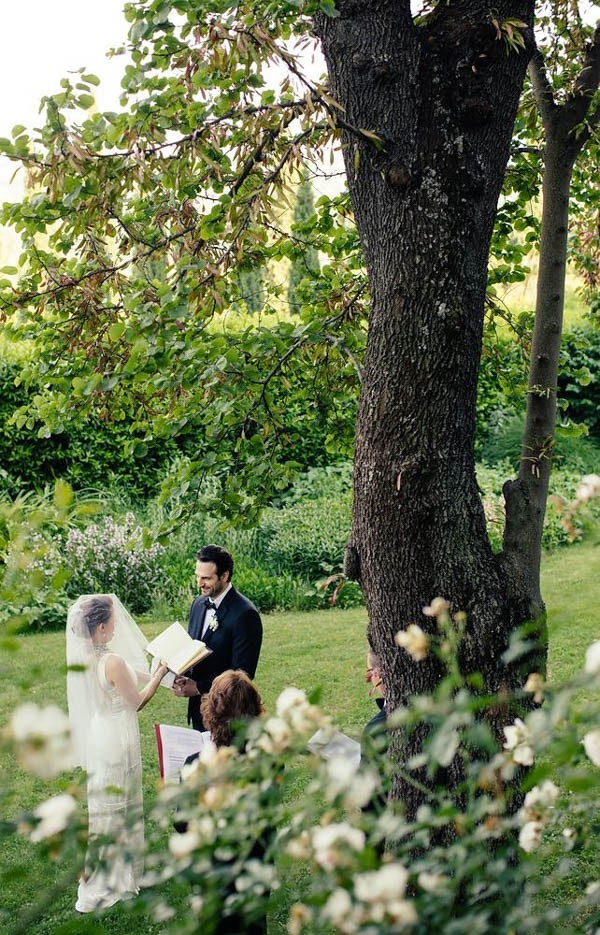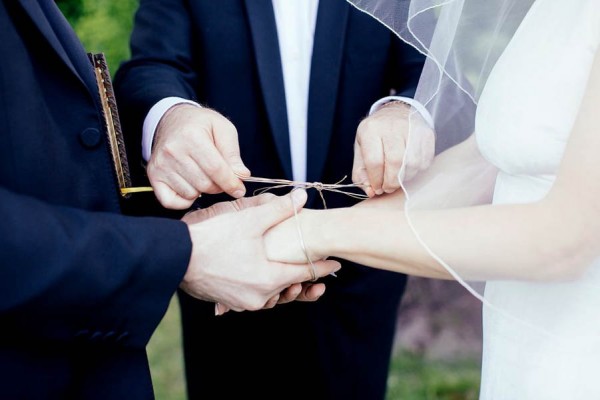 I used to be a wedding planner, so I've witnessed firsthand the disappointment of getting swept up into the whirlwind of a traditional wedding and having the moment end abruptly after months- or even years- of planning. I wanted us to have a much more intimate experience that truly captured the commencement of this monumental commitment. For us, that meant a private ceremony, carefully written vows, and lots of meaningful moments.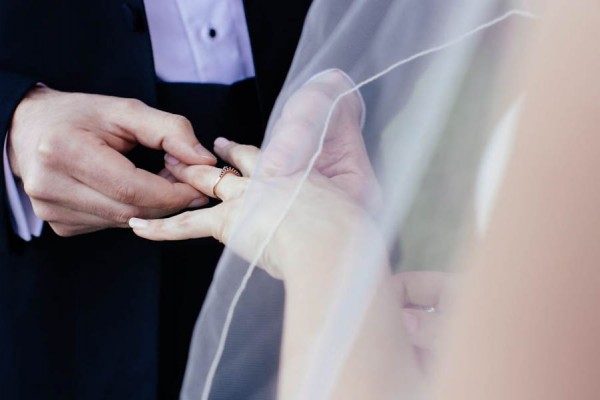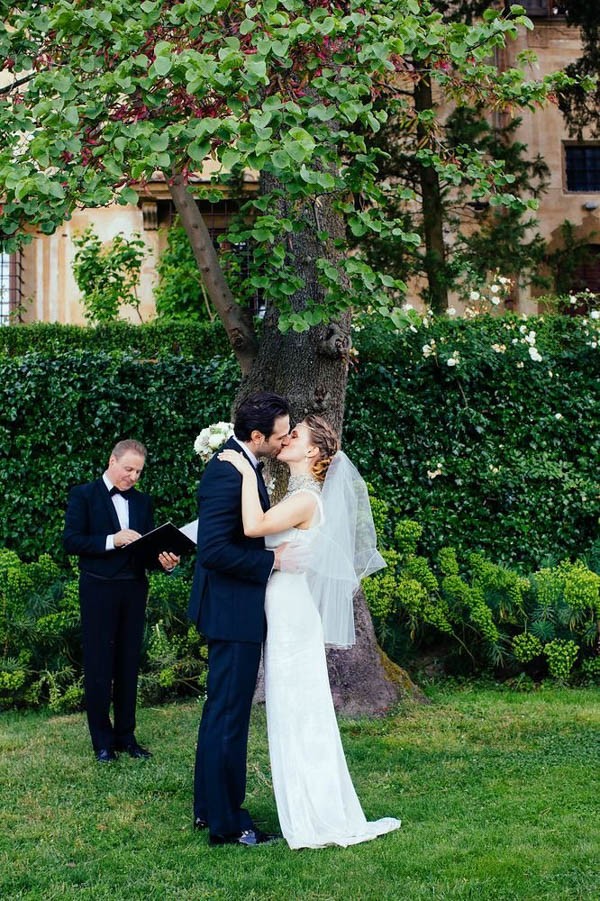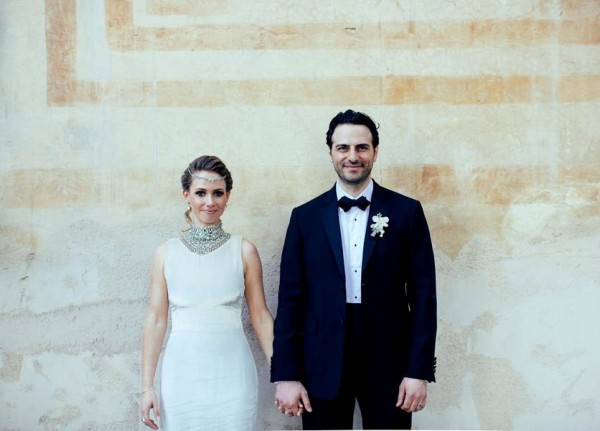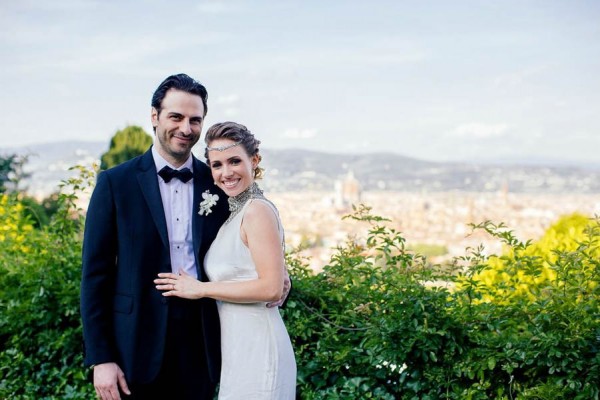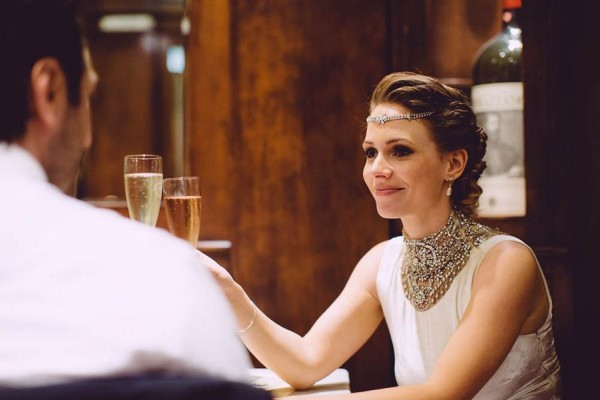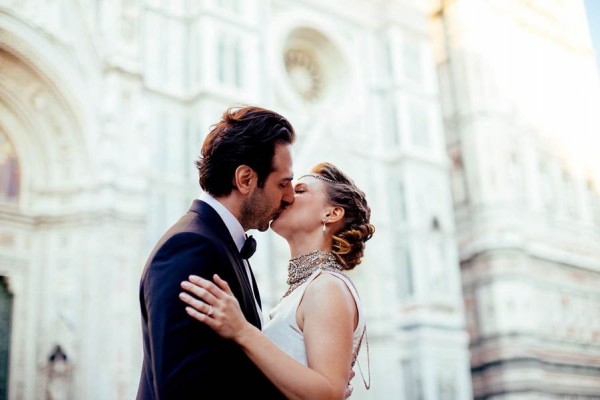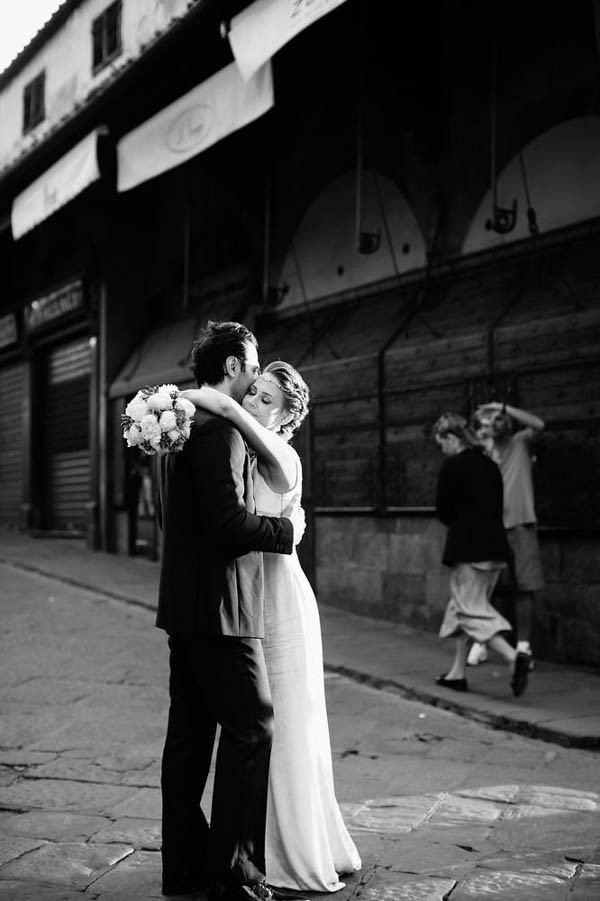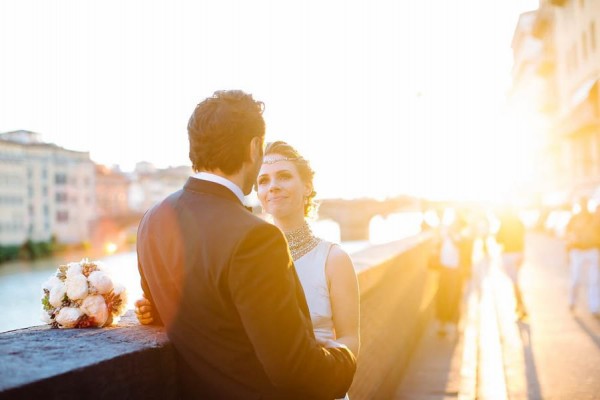 We had just moved into a very contemporary new home and decided upon a completely neutral color palette. We loved how clean things looked in black and white, so we decided to carry that design through into our wedding. The penthouse at Gallery Hotel Art was a perfect match for our style, and it felt like a glammed-up version of our home away from home.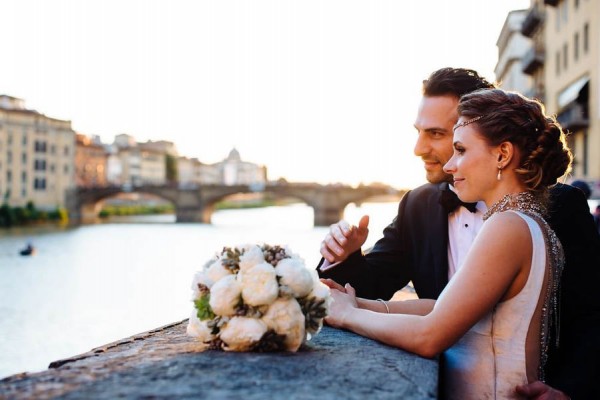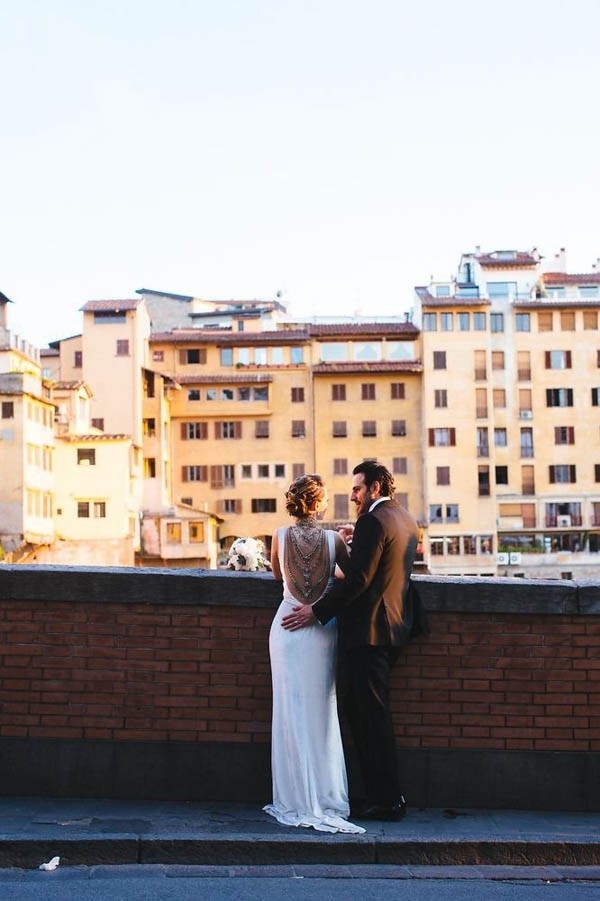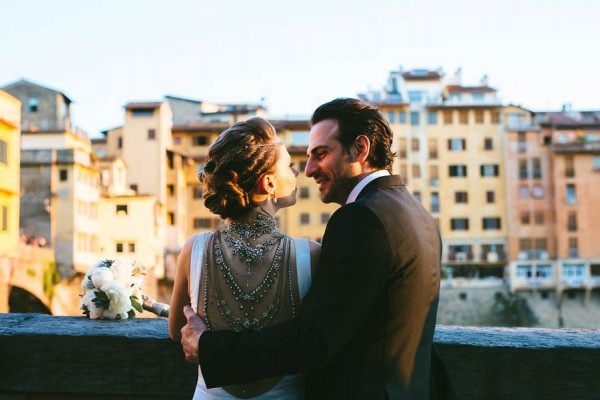 Congratulations to Jillian and Tony on their intimate Italy elopement in Florence from all of us at Junebug! For more from Gattotigre Videomakers, be sure to watch Alex and Ben's gorgeous Amalfi Coast wedding video.