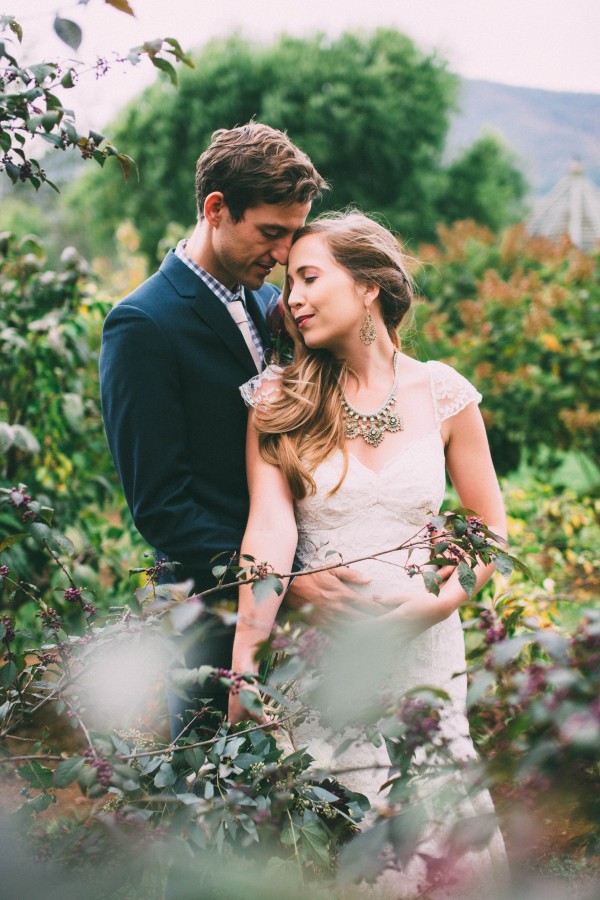 Sweet apple orchards, lush, richly colored florals, and sparklers all came together to create Renee and Logan's dreamy wedding. The bride wore a mesmerizing textured gown that had been woven with gold thread. All aspects of this whimsical wedding were rich in detail and pigment. We're so happy Chelsea Diane Photography was there to expertly capture all the beautiful moments!
The Couple:
Renee and Logan
The Wedding:
Pharsalia, Tyro, Virginia
The Inspiration:
I drew inspiration from pre-Raphaelite paintings, which to me celebrate feminine beauty in a wild, natural, honest way. There's a lot in the way of flowers (flower crowns and lush floral landscapes) — in no particular arrangement. That informed a lot of my choices — from table arrangements to the wedding dress. That combination of sprightly, bright florals and dark, lush textures; so dreamy. It's hard to tell from the pictures, but my dress is actually woven with gold thread, it's not a traditional white. The space we chose was a garden, full of fresh flowers and uniquely arranged garden vignettes. It didn't require much tweaking or fussing about; we could let some places be arranged and others loose and carefree. Choosing to have the wedding in the Fall allowed us more room to weave darker details into the garden setting.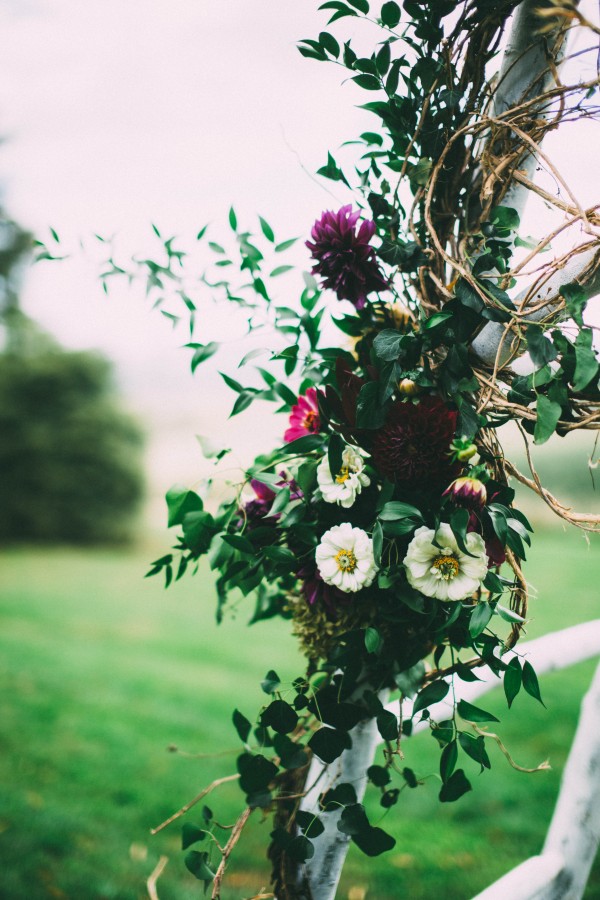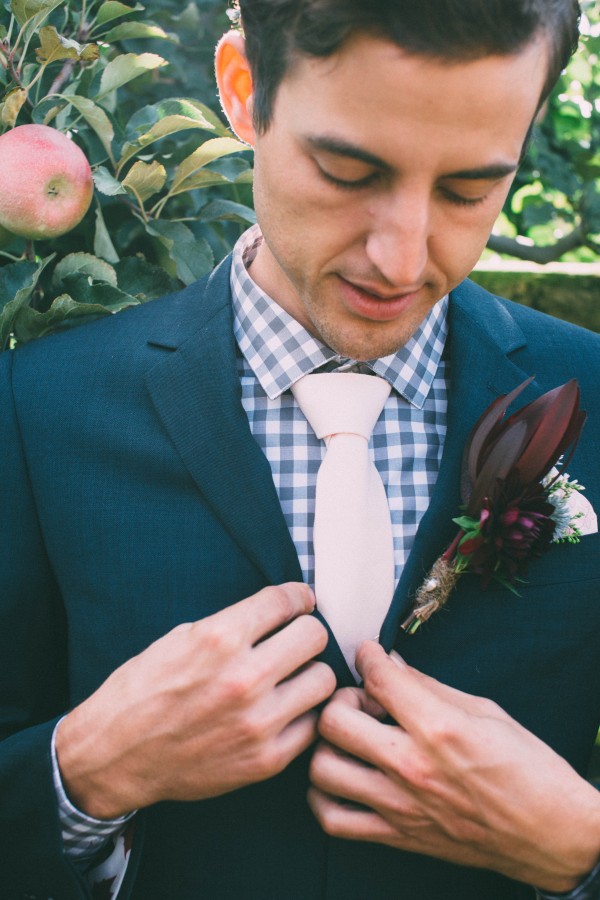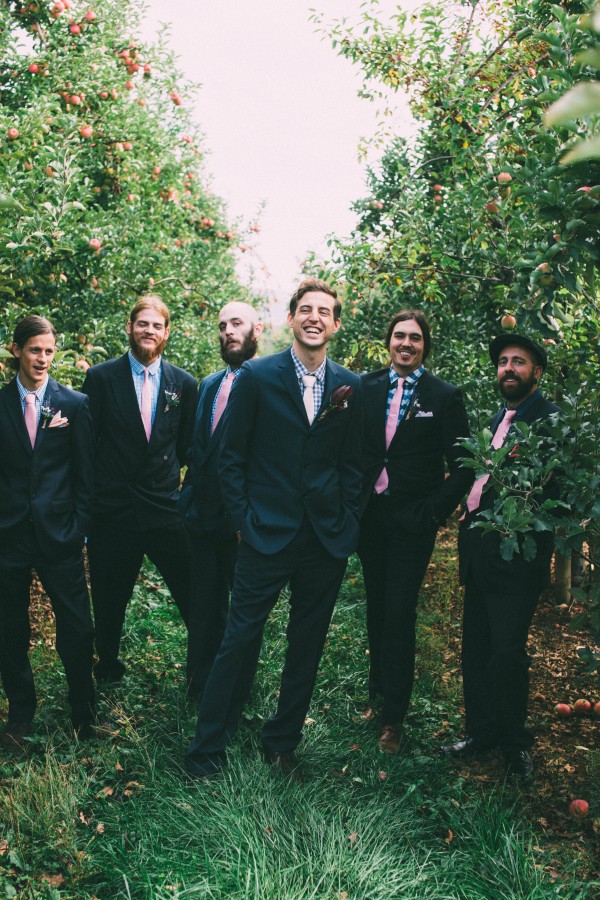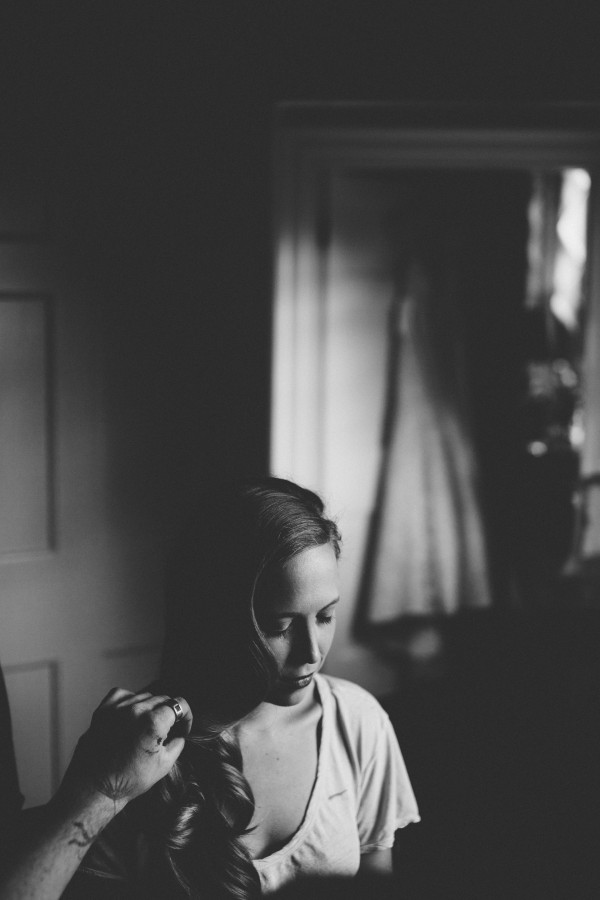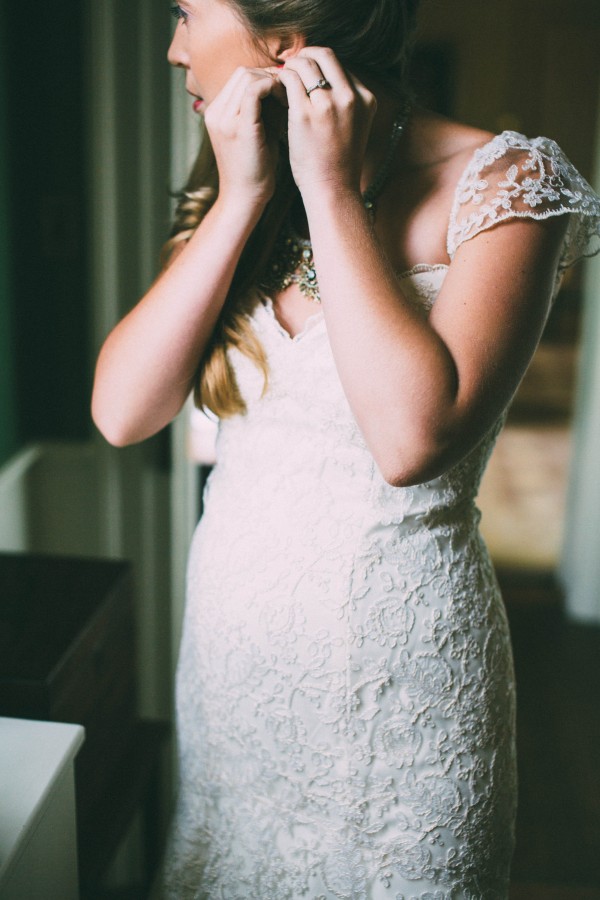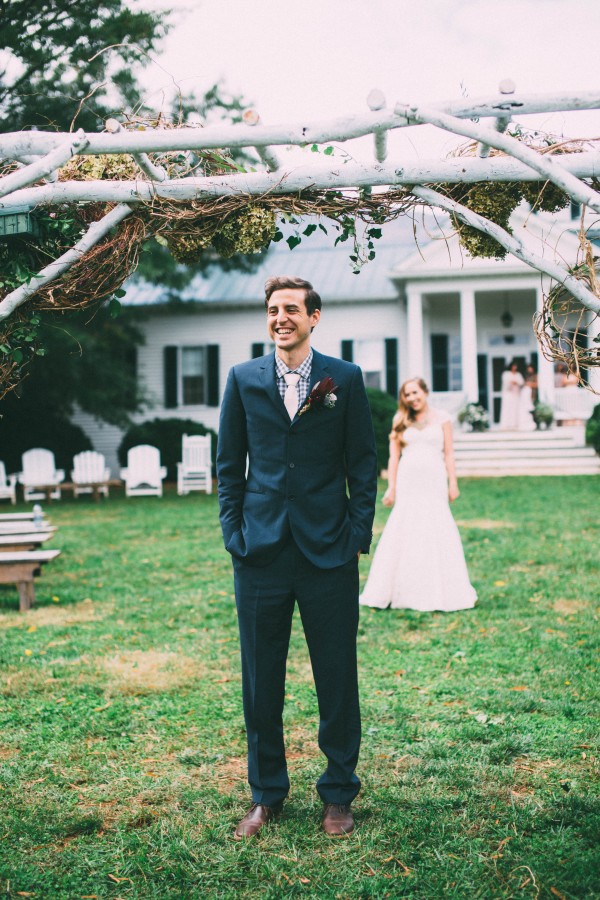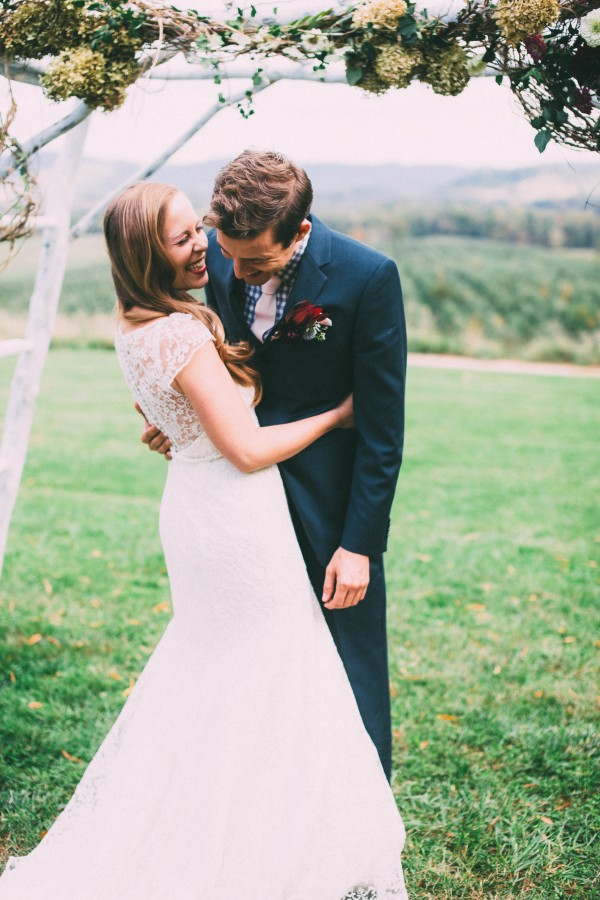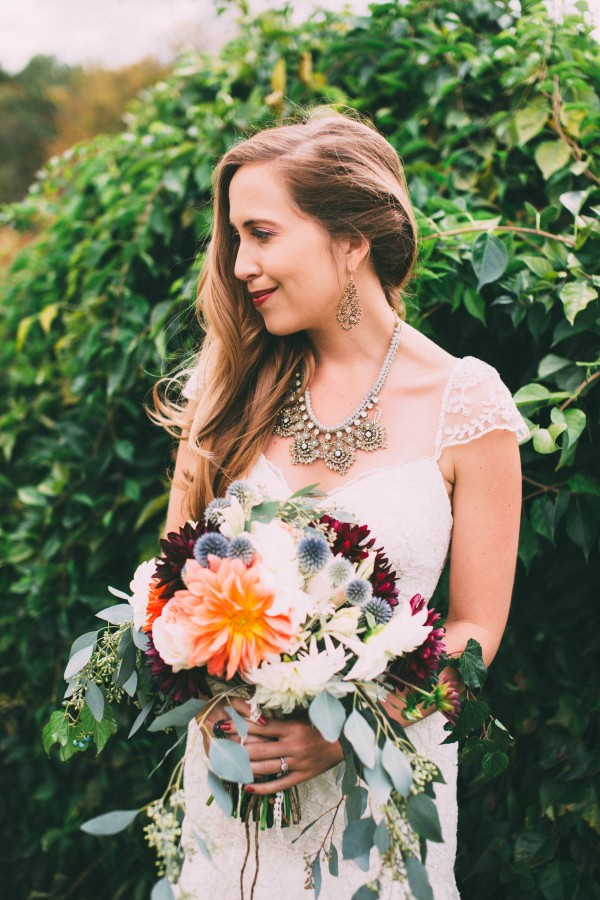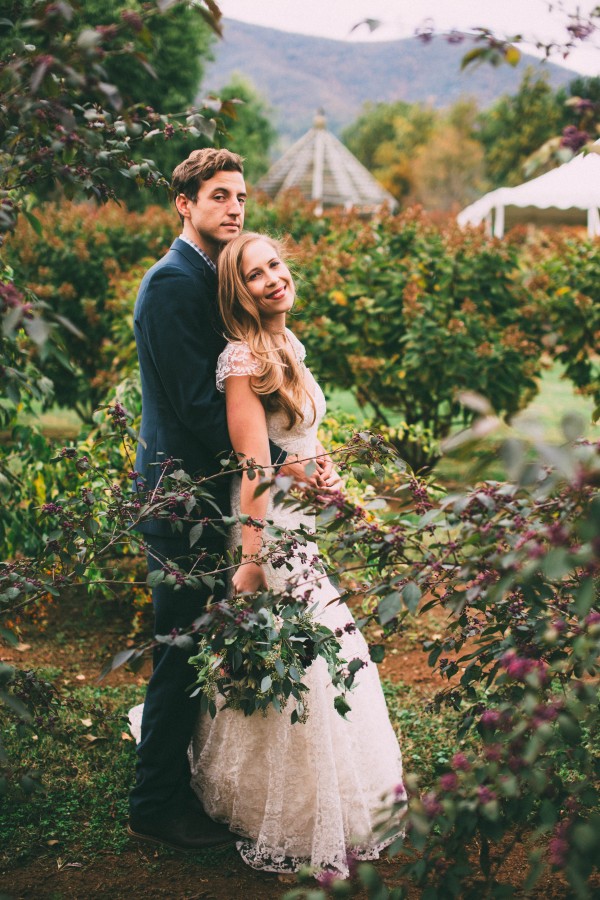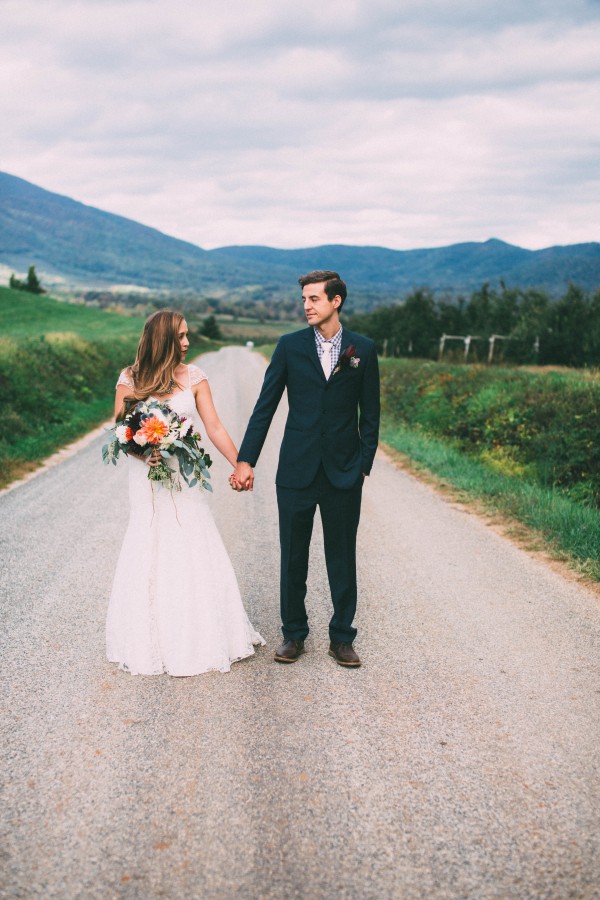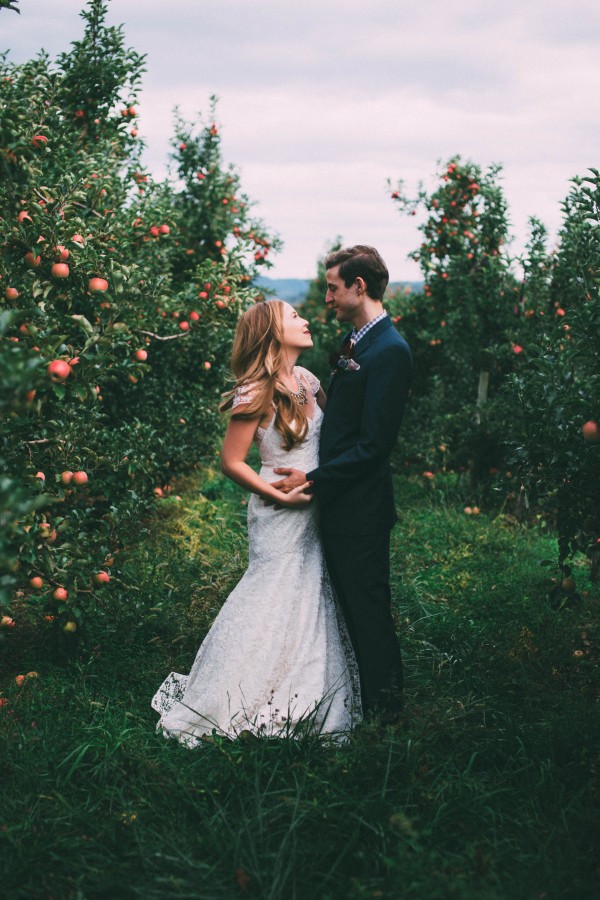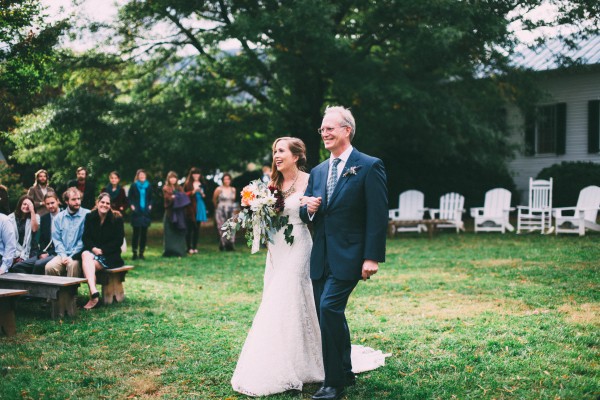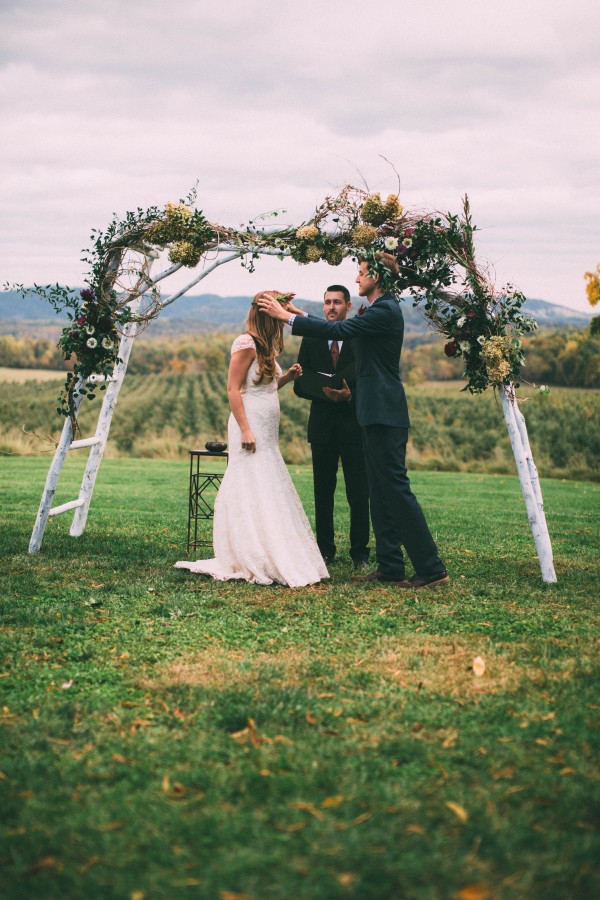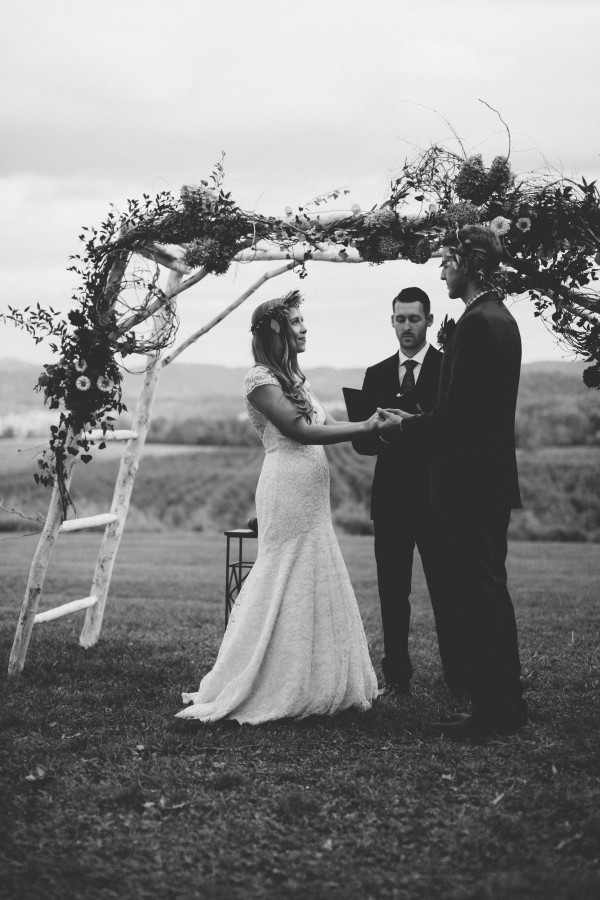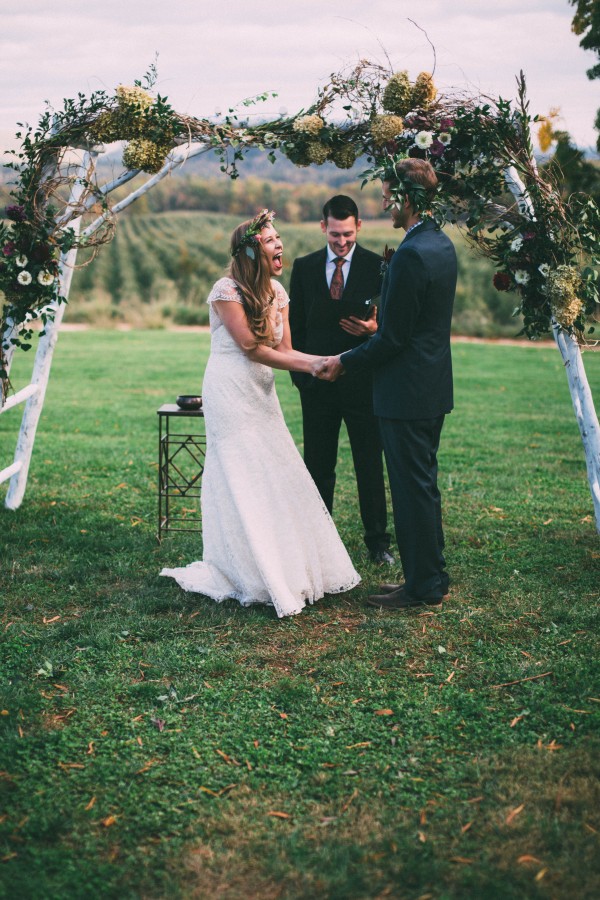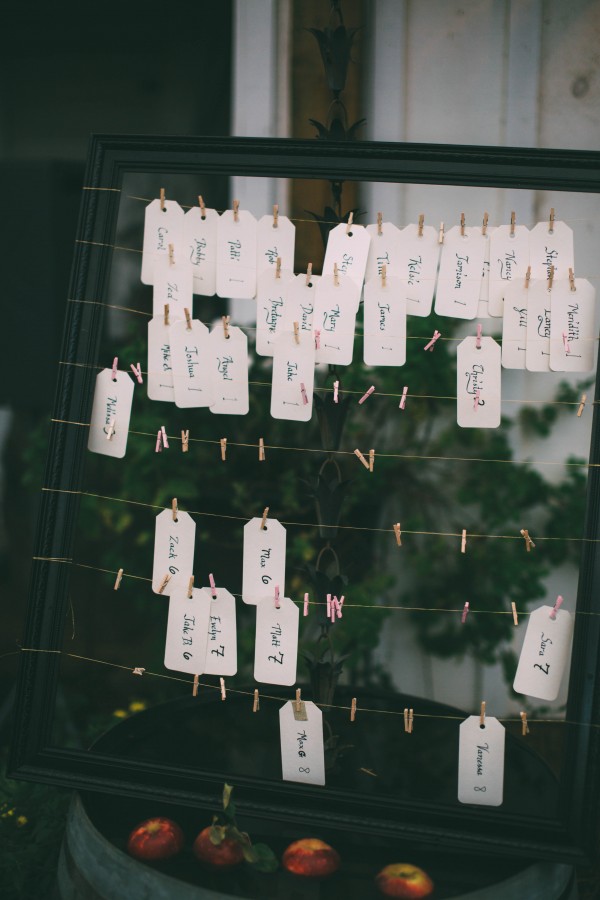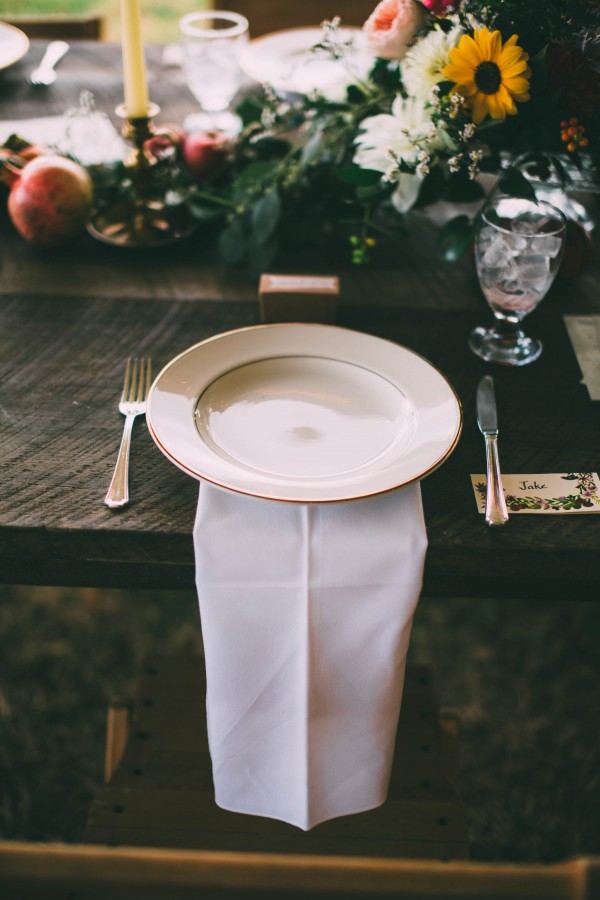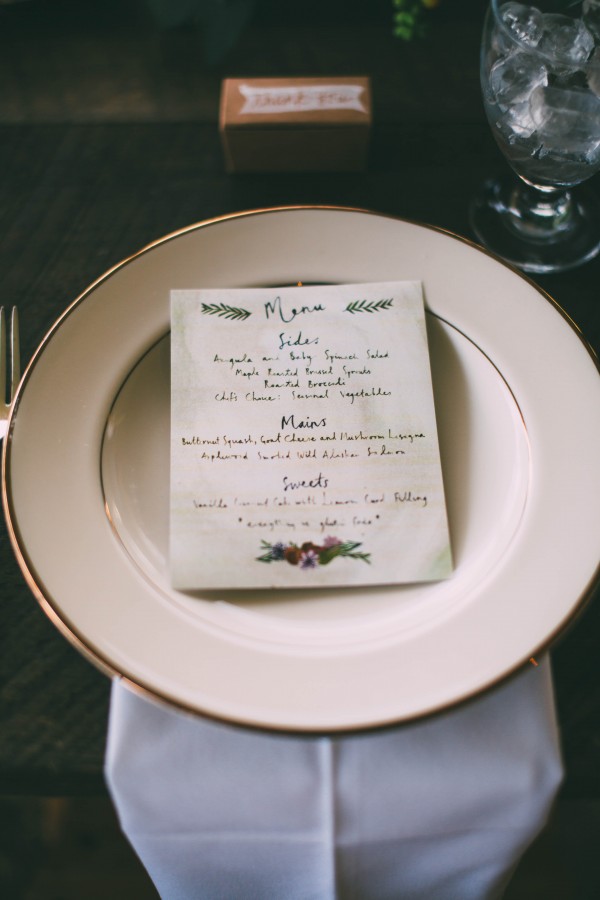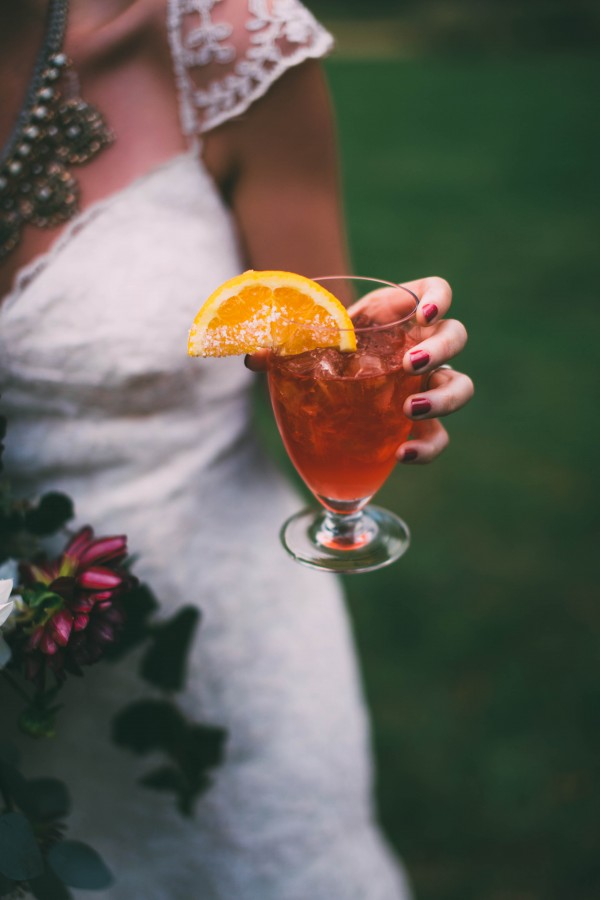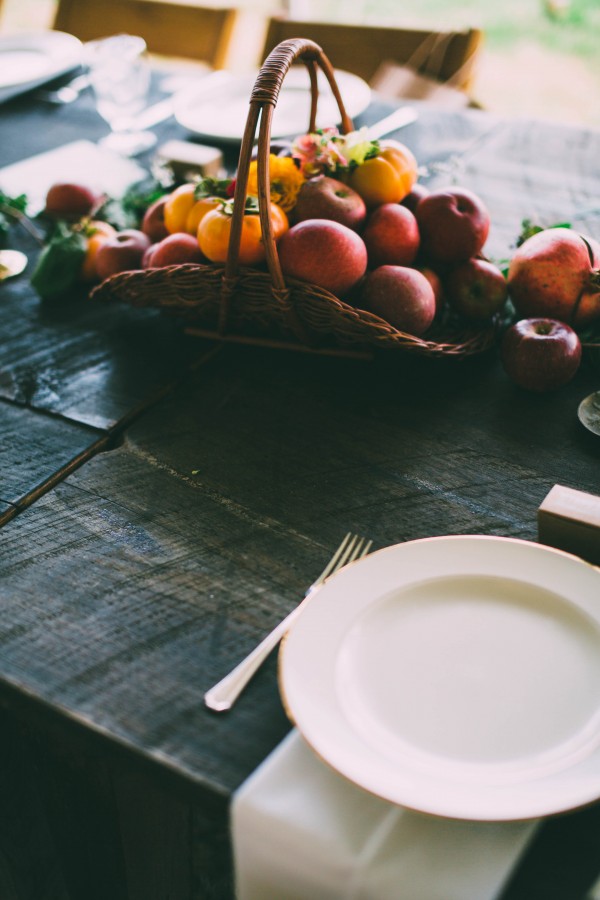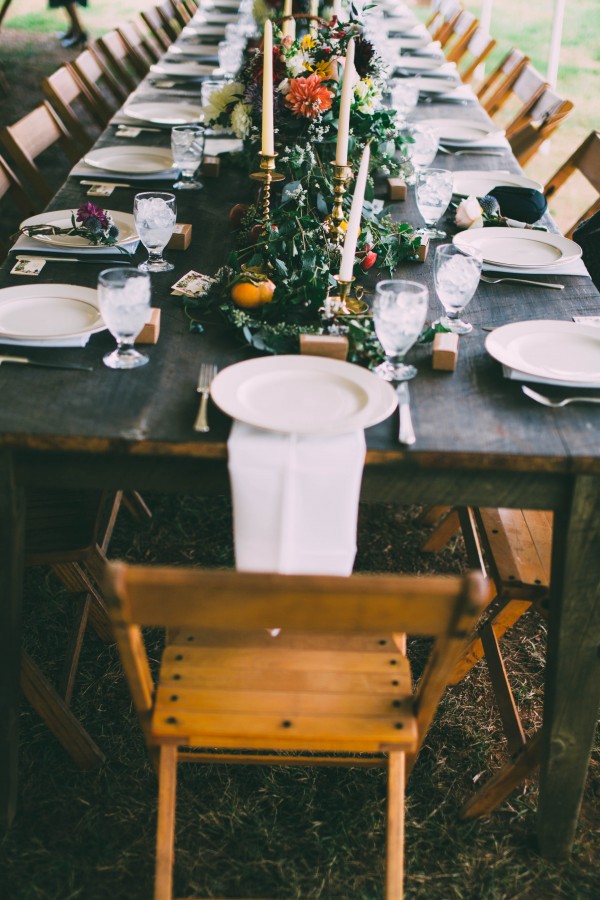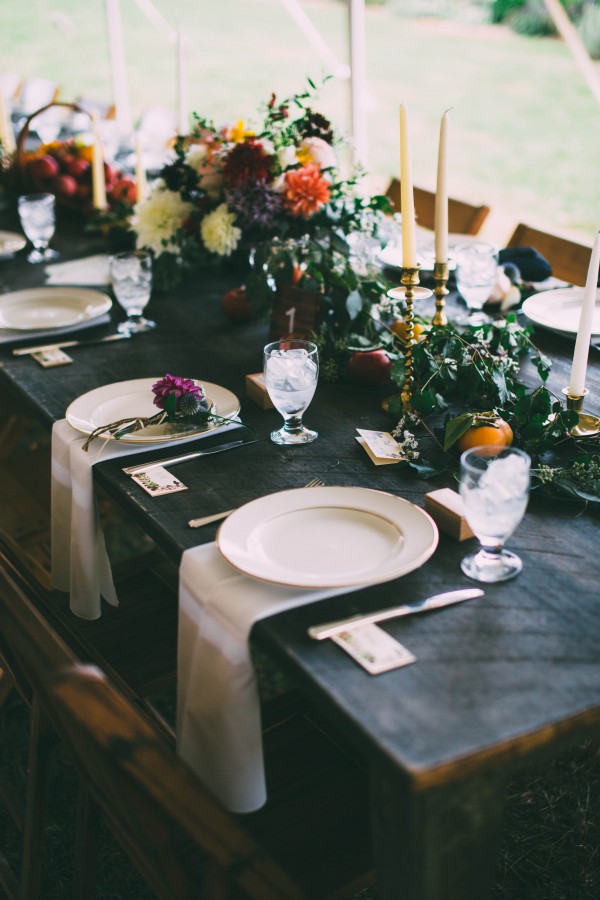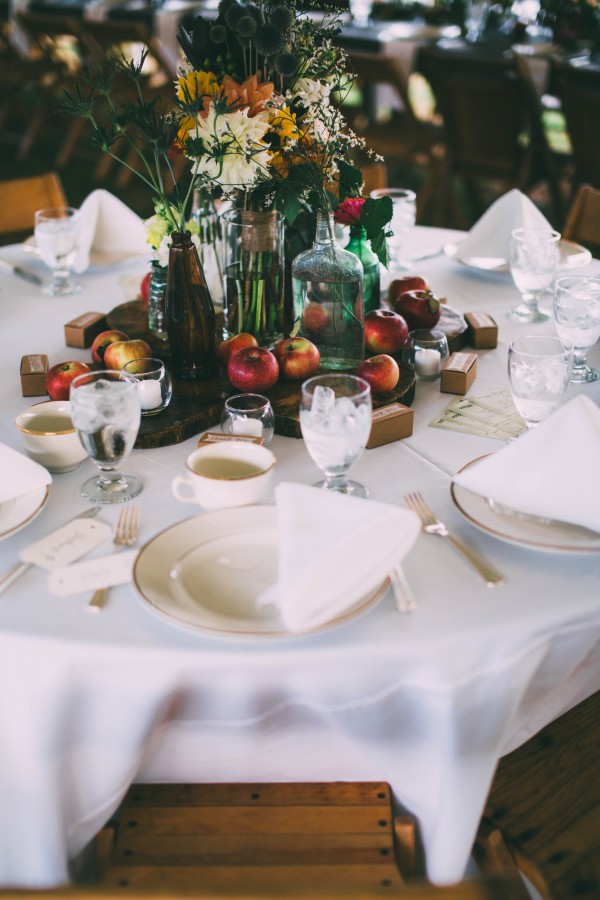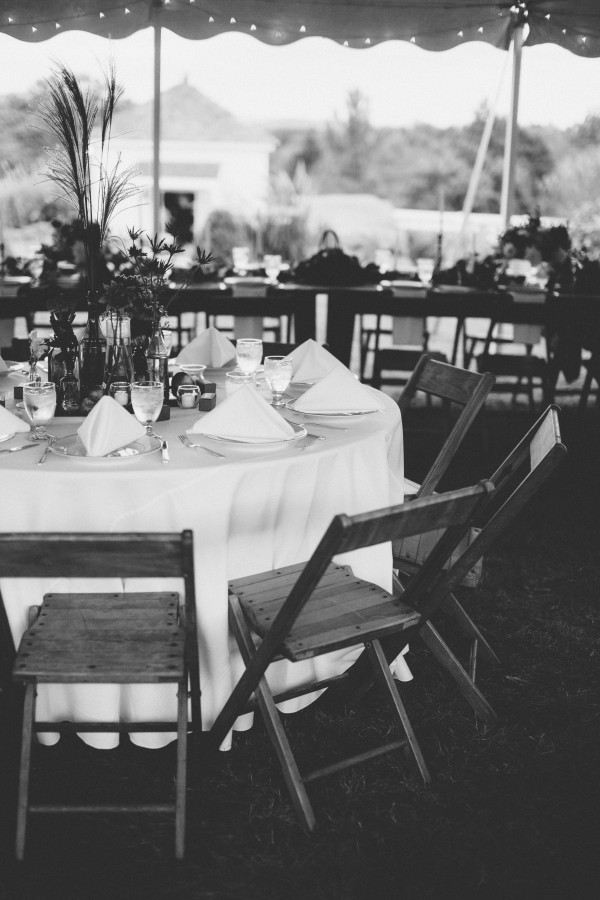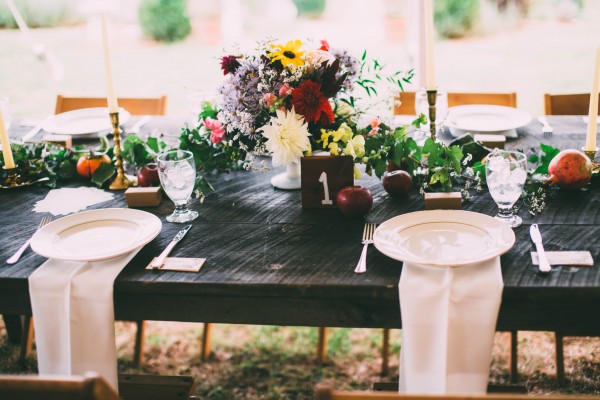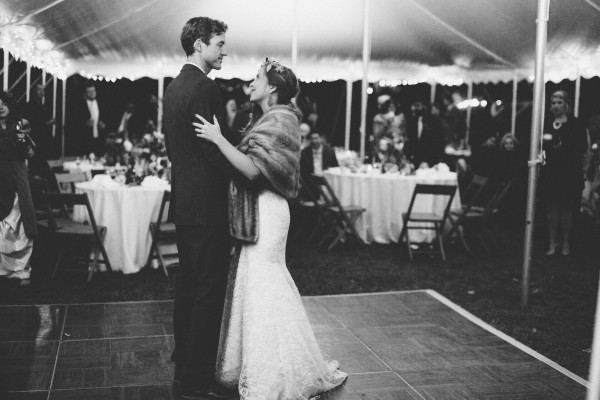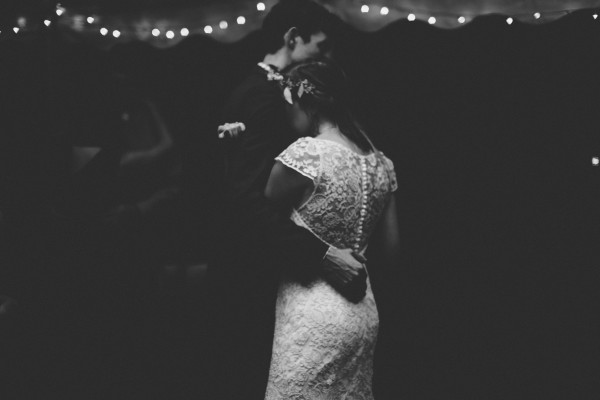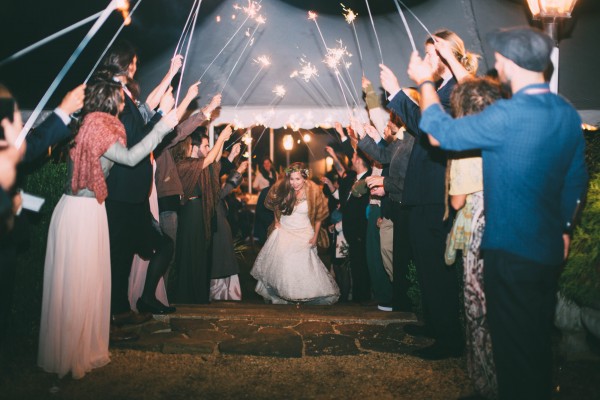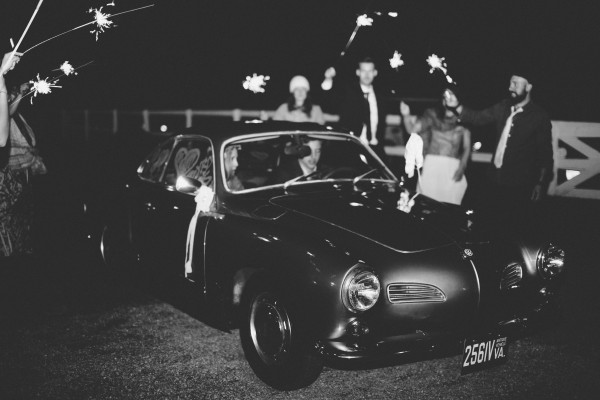 The Moments:
Right after we walked back down the aisle and got pelted with lavender, we snuck off to a nook right outside of the main house and hid behind a thicket of tall bushes to breath everything in, touch each others rings, and be together before we went back out into the social scene. There was just the sound of birds and people talking far off in the distance, but the world was ours right then. It was a moment just for us.
The Couple Recommends:
My wedding planner and florist — who is also a friend who happens to work in the wedding industry — was our saving grace. She did an incredible job making our florals out of 95% locally grown and foraged flowers and greenery. They were absolutely stunning. And our caterer went above and beyond with making our food delicious and creative — our menu was pescatarian and gluten free. It should also be mentioned that our cake designer makes the BEST gluten free cakes. Ours was coconut with homemade lemon curd. And she even made it dairy free for us! It was magnificent.
The Wedding Team:
Photography – Chelsea Diane Photography
Event Planning – Mary Edmonds
Venue – Pharsalia
Floral Design – Mary Edmonds
Catering – Roadside Chive Catering
Cake – Bake Love Bakery (Gluten Free)
DJ – Grits and Gravy
Live Music – Jake Hull
Videography – With Lavender and Lace
Invitations – Jolly Edition
Makeup Artist – Fielding Biggs
Hair Styling – Fielding Biggs
Wedding Dress – BHLDN
Bridal Accessories – T.J. Maxx
Bridesmaids' Apparel – ASOS, Dillard's, Nordstrom
Groom's Apparel – Indochino (custom made)
Favors – Frolic Chocolate
A huge thank you to Chelsea Diane Photography for sharing Renee and Logan's whimsical wedding at Pharsalia in Virginia! Looking for more wedding inspiration like this! You have to check out this Scottish bohemian wedding at Errol Park!