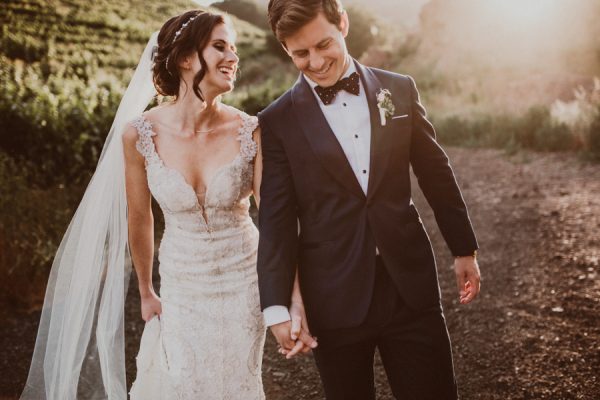 Haley and Bubba's Saddlerock Ranch wedding had the perfect combination of floral-inspired décor and West Coast coolness! The couple chose Saddlerock Ranch for its relaxed, rolling hills and gorgeous backdrops but decided to keep their event formal with vintage silver details and a wedding party decked out in black tie attire. We absolutely love how Haley and Bubba built their reception's three tap self-serve beer bar with customized handles to honor their alma mater and home state! Photographers Gina & Ryan captured this couple's wedding with images that reflect the pure joy and happiness that was present all day long.
The Couple:
Haley and Bubba
The Wedding:
Saddlerock Ranch, Malibu, California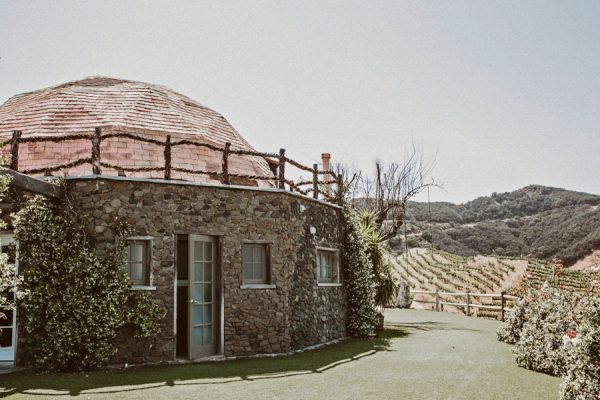 We loved the outdoorsy feel, the uniqueness of the Airstreams and the beautiful mountain peaks in the background. I spent a lot of time in Malibu as a kid working at an ocean camp every summer where I met a bunch of great life-long friends. So the general location was meaningful too.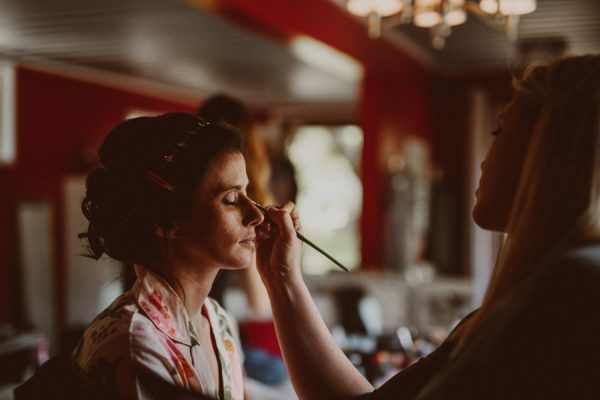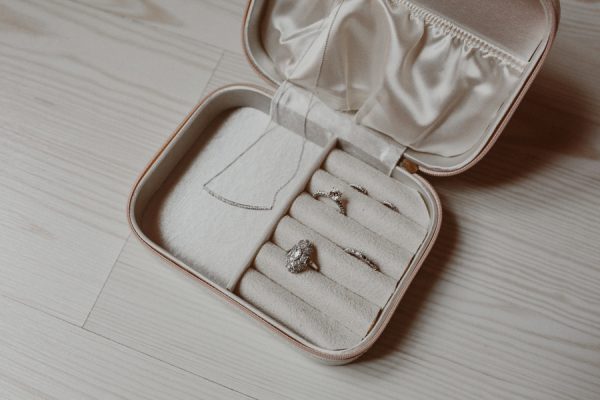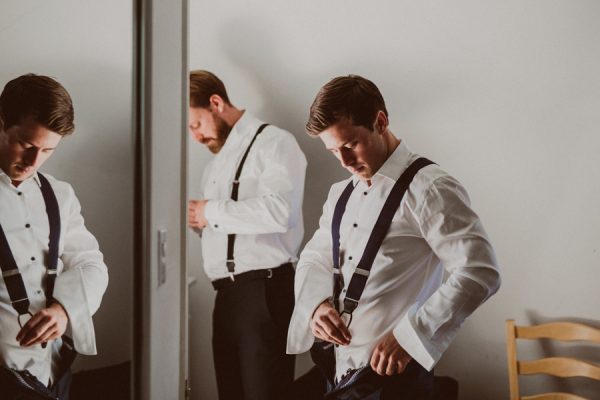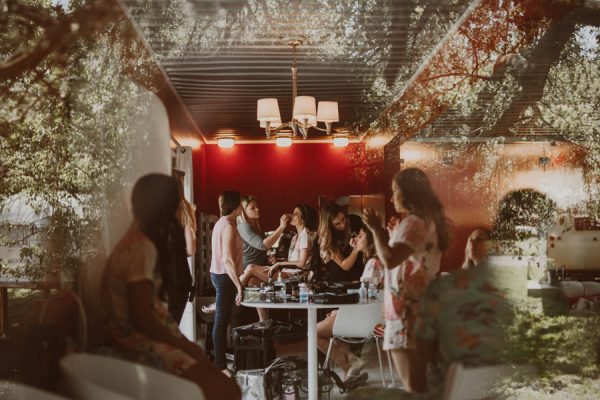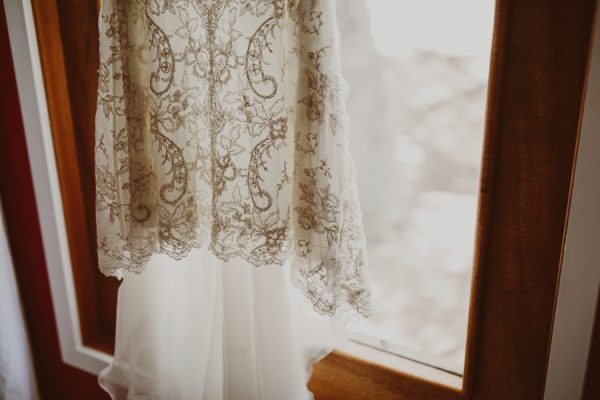 We both surprised each other with gifts before the wedding. I got Bubba an engraved watch made by "Alexander," which is actually Bubba's real name. He found out that I didn't have "something blue," so he got me a delicate diamond bracelet with a small sapphire as my something blue.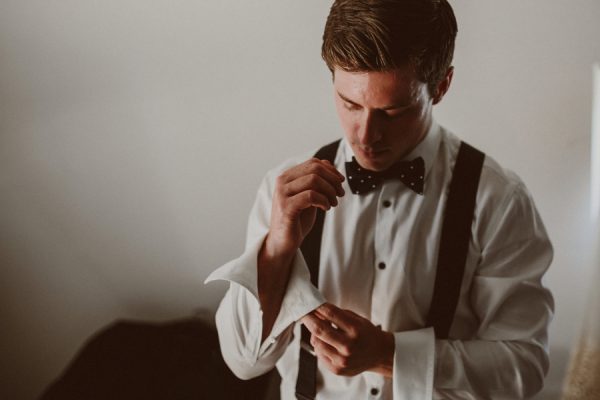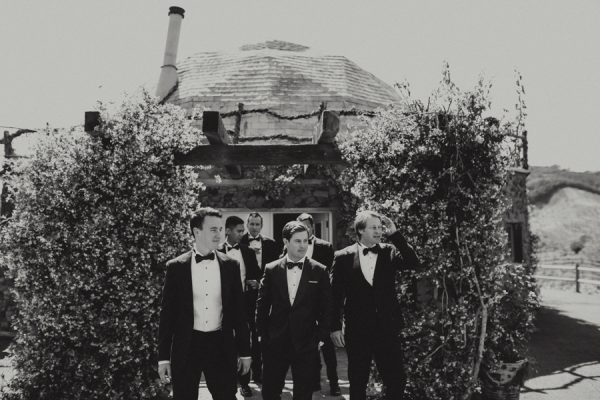 I wanted a dress with a beautiful back. I was initially anti-sparkle. But everyone tells you that you think you know what you want until you go dress shopping and they were right. I fell in love with an open back Galia Lahav dress that was entirely sparkle-tastic. I loved the way it fit and made me feel and the train was long and delicate.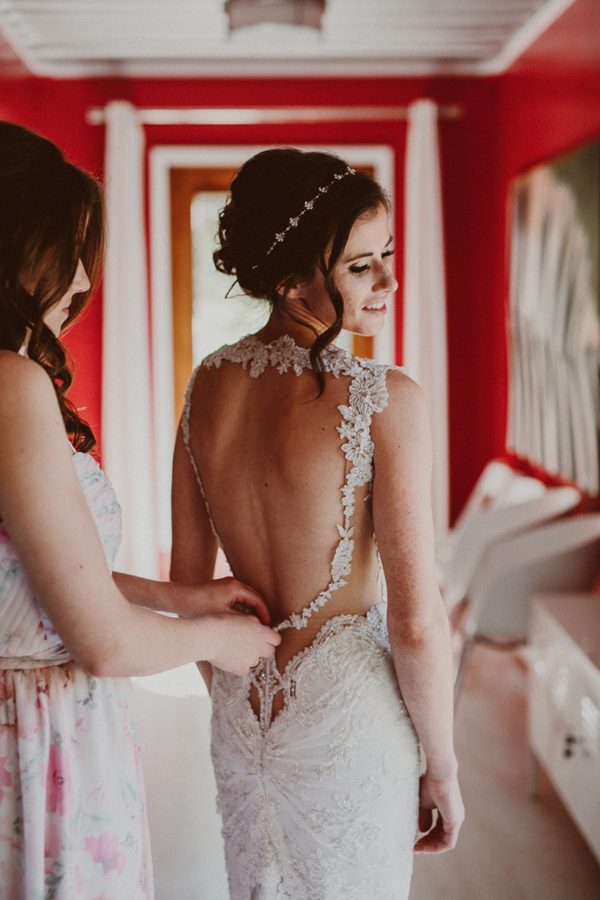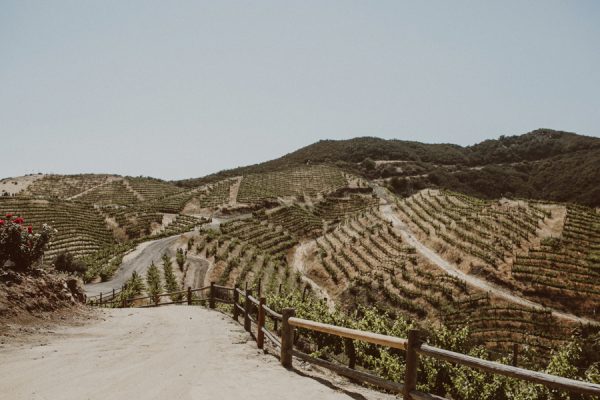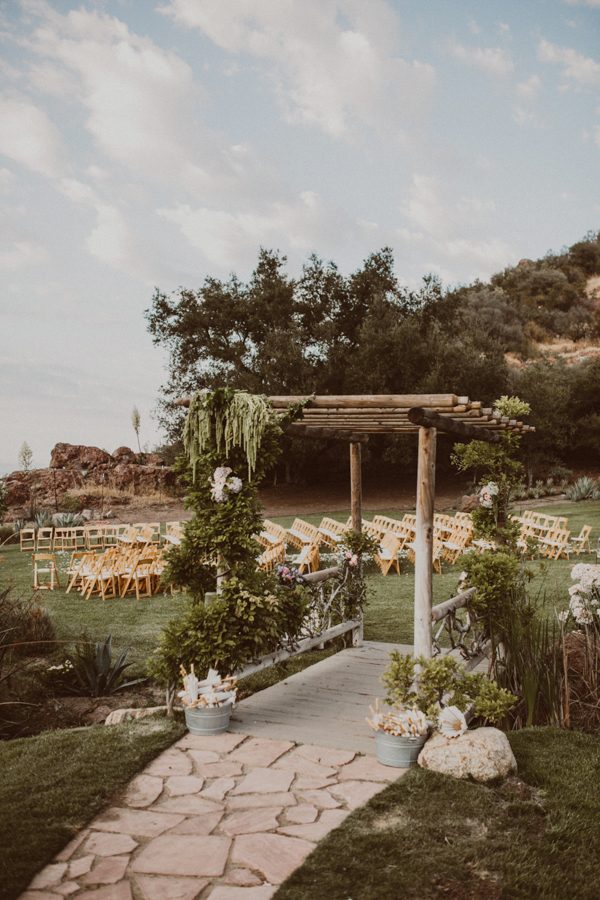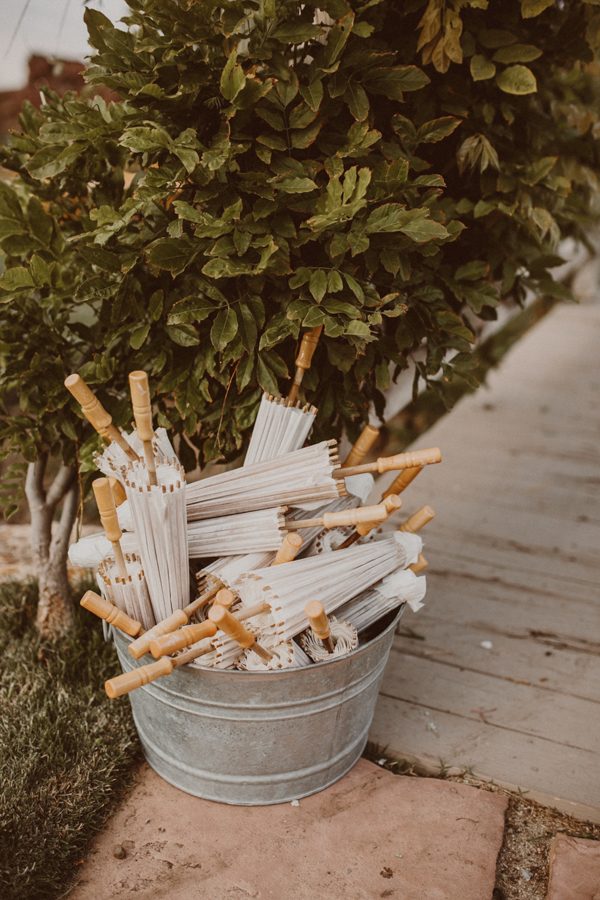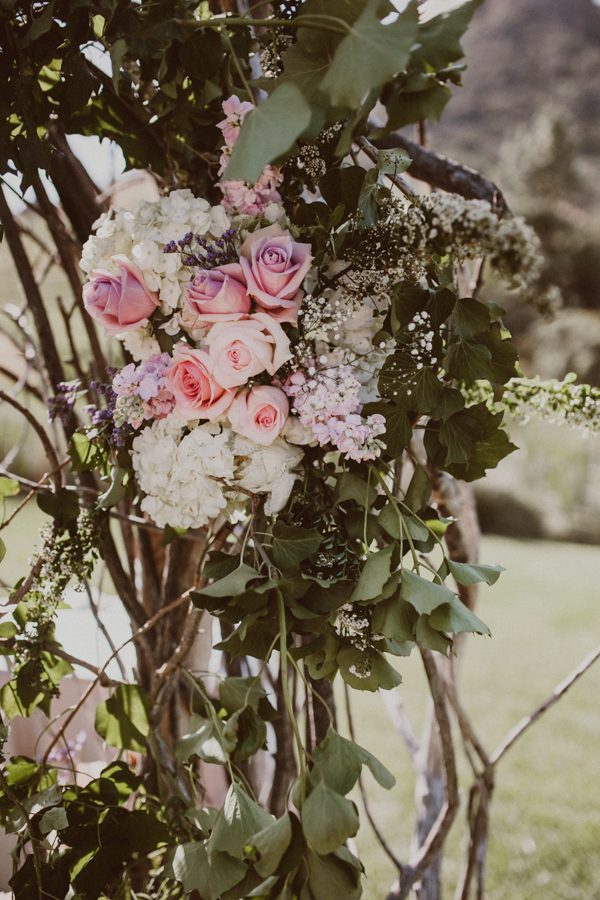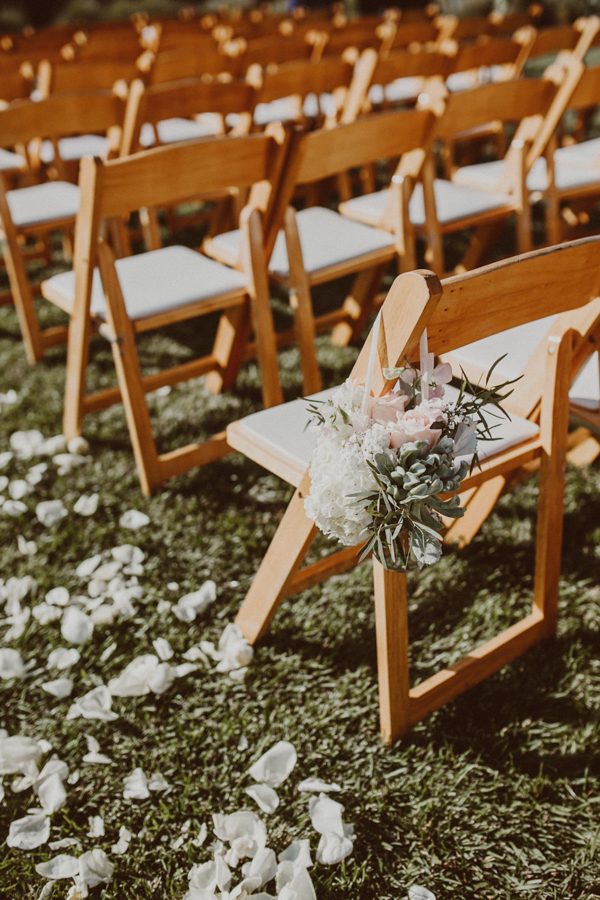 We really tailored the entire ceremony to what we though was special to us and to our families. My family is Jewish, but Bubba's isn't. So we had a "Jewish fusion wedding." My cantor, who I have known since I was in kindergarten, performed the ceremony. He was great because any time he incorporated any Jewish element into the ceremony, he would explain the meaning behind the ritual so that it was very inclusive.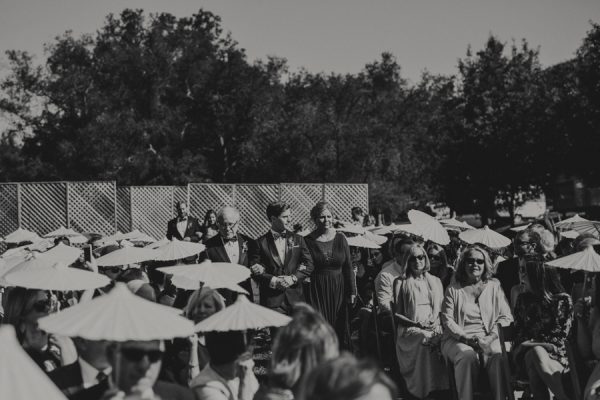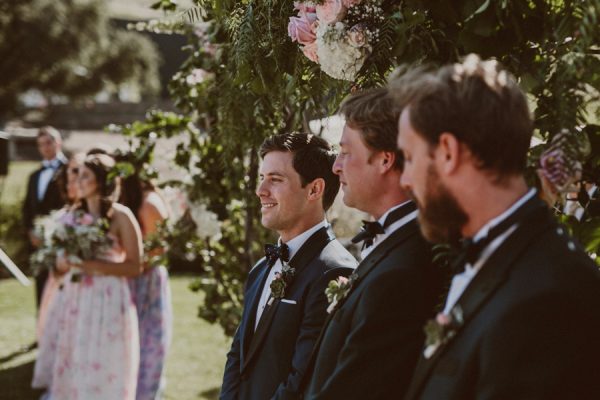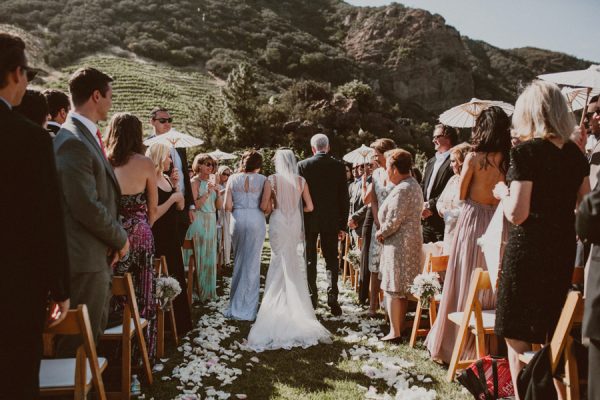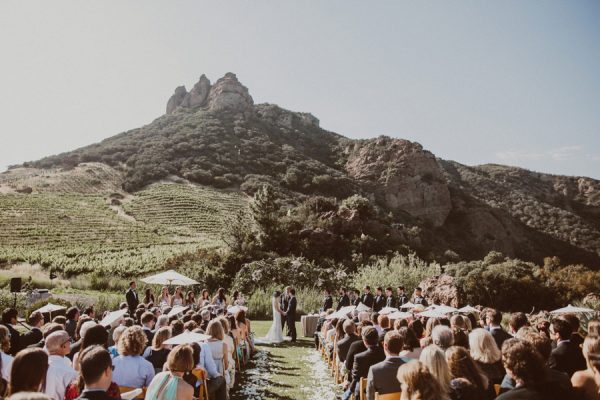 Definitely the ceremony was the most memorable moment. We didn't do a first look and we wrote our own vows. So the walk down the aisle and the exchanging of vows were pretty surreal. We had been dating for almost 8 years, so it was pretty emotional to think about how the time we had spent together since I was 18 had led up to this moment.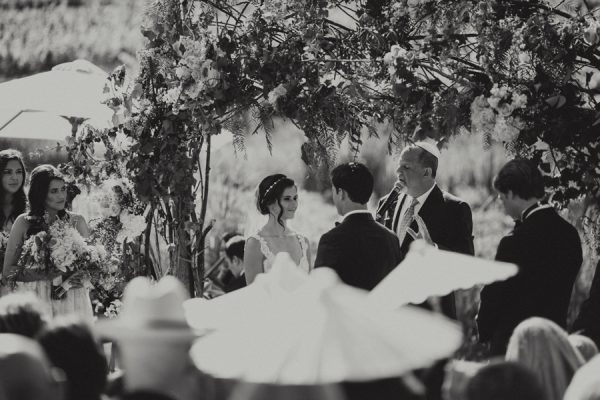 Most couples sign a ketubah before the ceremony. But we decided to do it during the ceremony because our ketubah was a beautiful watercolor scene with a beautiful egalitarian message and we thought it would be fun for our family and friends to participate. The cantor read the language in the ketubah which talked about being equal partners in life. We then exchange vows that we wrote for each other and both broke glasses. It was the best party of the day by far.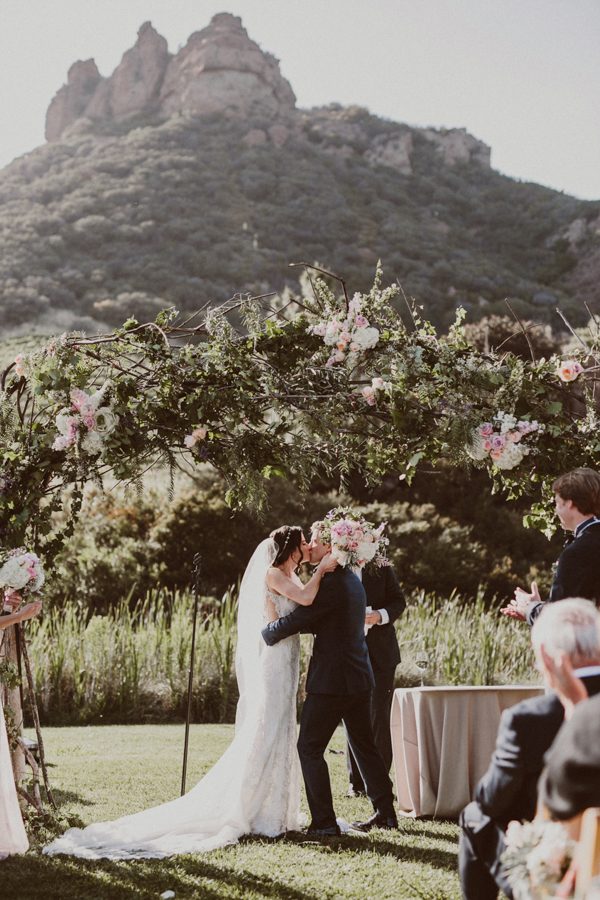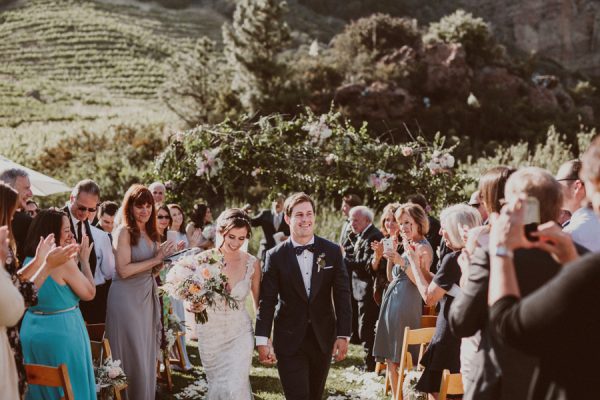 The wedding colors kind of chose us. I didn't want to do monochrome bridesmaid dresses, so I eventually found assorted floral dresses that were blush/pink, purple, and blue. It was also spring so those colors seemed a natural choice. The purple also jived with our Northwestern pride as well.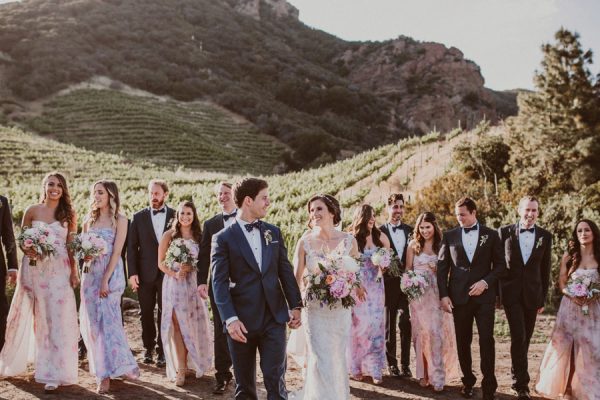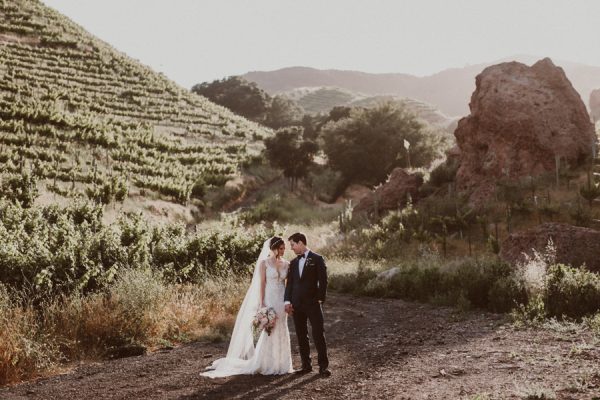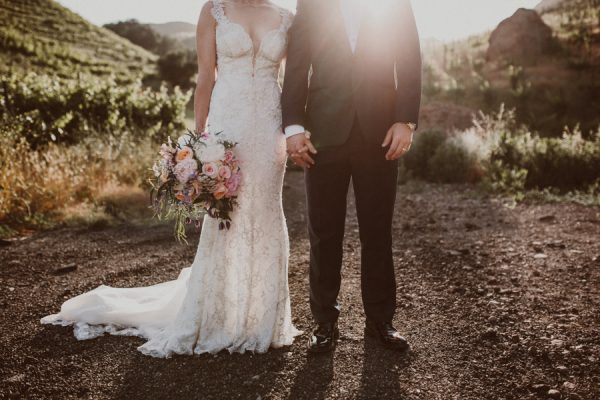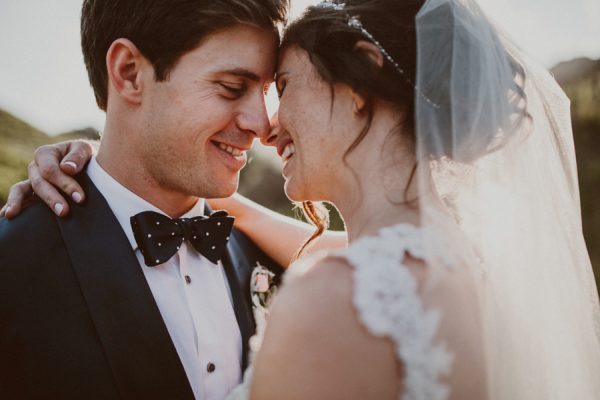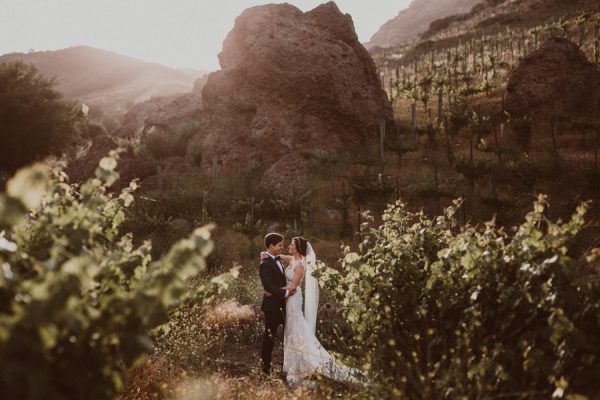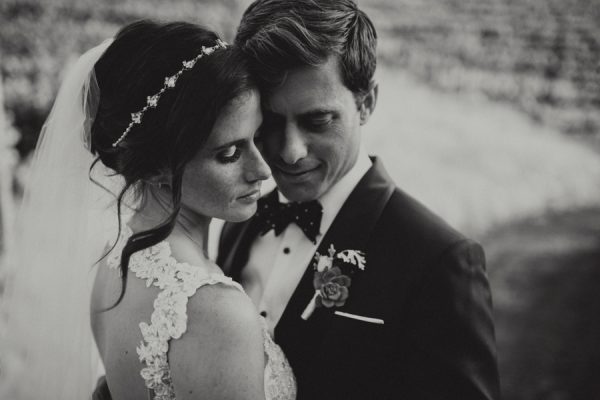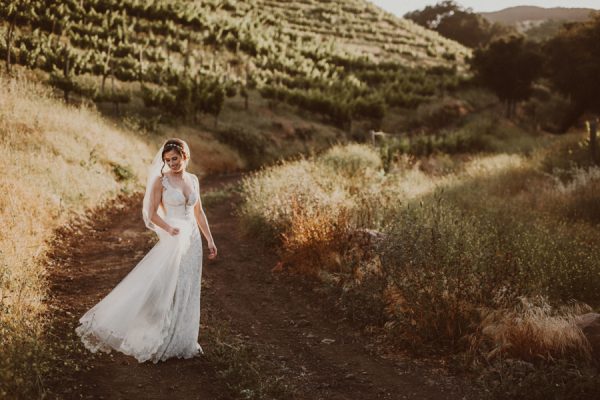 Since I was going for more of a bohemian look, I had my hair done in a messy/wavy updo. Since my dress had a lot going on I kept it simple with minimalist jewelry, except for a ring from my great grandmother, which was over 100 years old (my something old).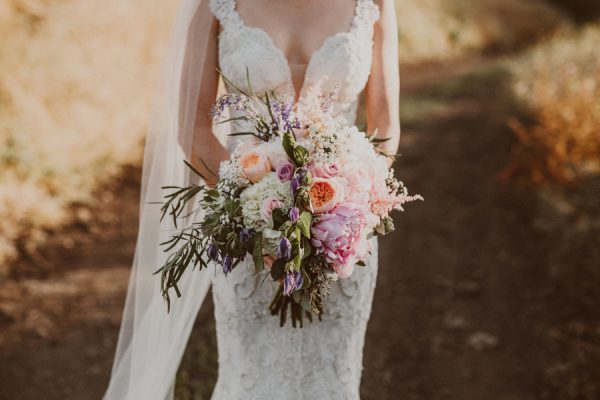 Bubba also chose a very classic but modern look. He had a custom navy blue shawl collar tuxedo with studs, suspenders, and a navy and white polka dot bow-tie.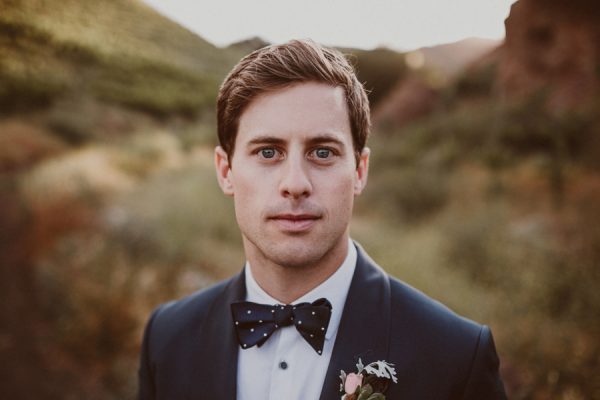 Our photographers Ryan and Gina are awesome and we had already done an engagement shoot with them so we knew the drill. Our entire wedding party loved them too. They are fun to be around all day and they manage to get pictures that make it look like they were in your face all day without it actually seeming like that are in your face all day. They are definitely a pleasure to work with.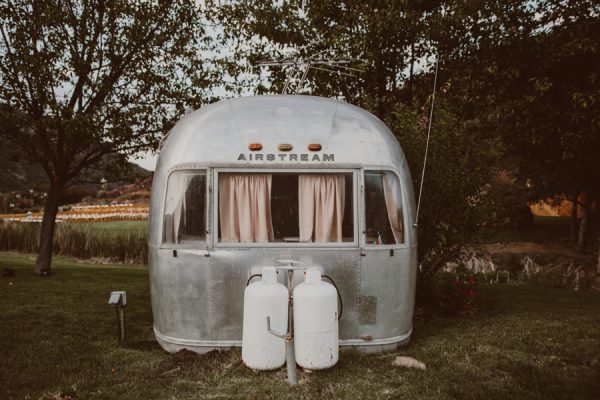 We wanted everything to be very romantic, and to us that means a natural outdoorsy bohemian vibe. But we also wanted it to be formal. So the wedding party wore tuxedos and we used vintage silver vases and accents and hung chandeliers in the trees to keep it elegant.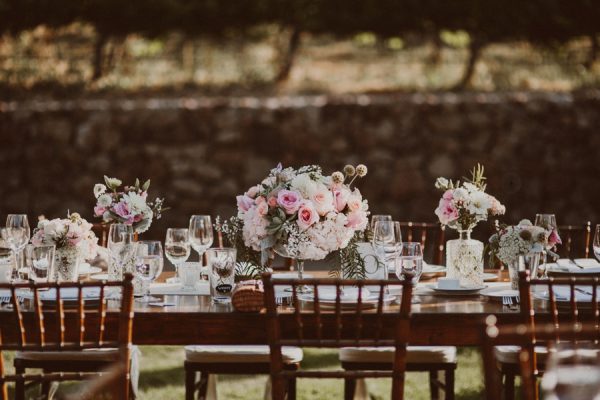 When our guests arrived at the hotel we had care packages waiting for them that had basic wedding necessities–advil, pepto bismol, water, and munchies. Then at the wedding we gave everyone personalized beer glasses, which also held the table assignment cards. The beer glasses fit because we had the DIY beer bar. We also met at a frat house during freshman year of college–so it was fitting.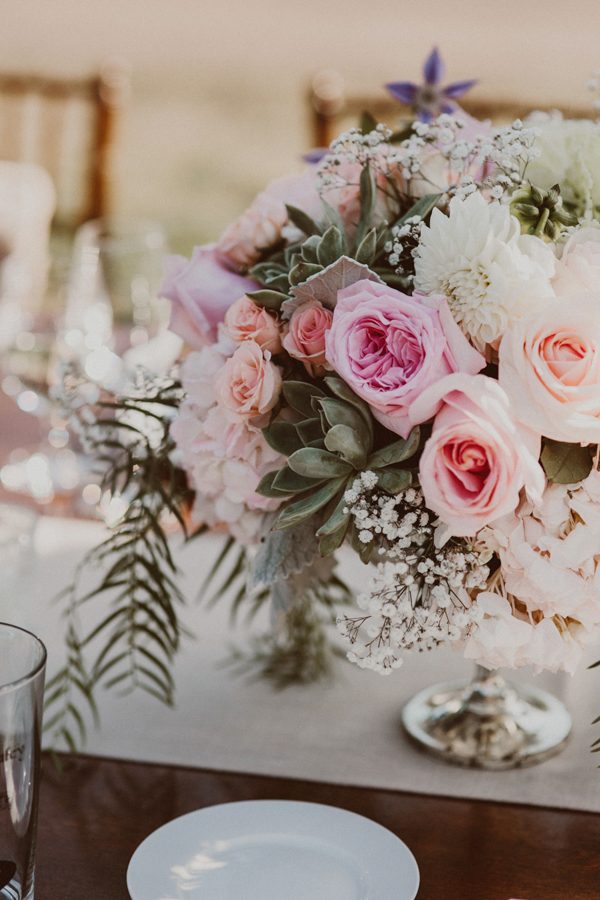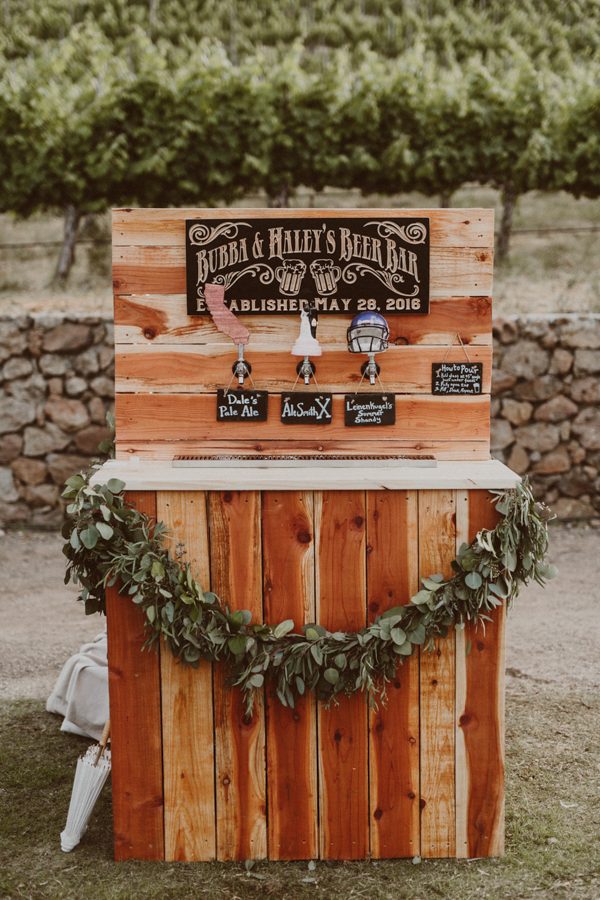 We built a three tap self serve beer bar with customized tap handles. (one was our home state of California, another was a bride and groom on a wedding cake, and another was a Northwestern University football helmet since that is our alma mater).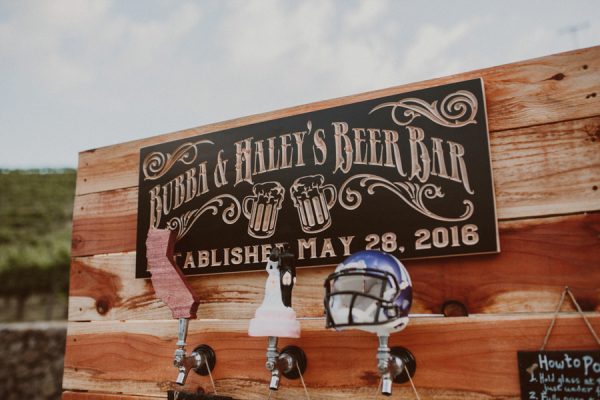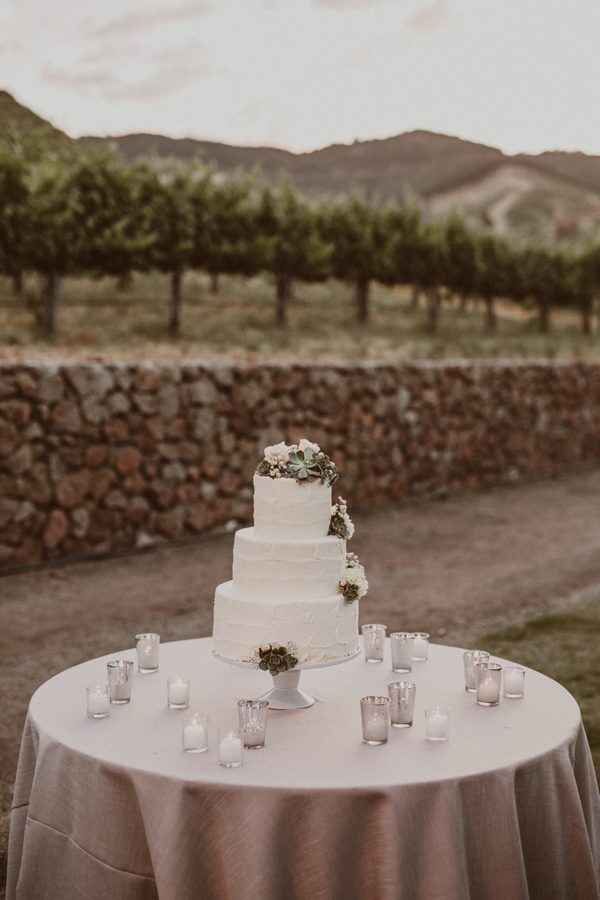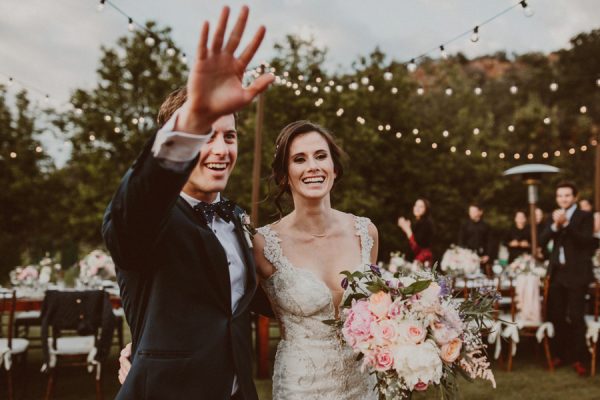 Our advice: Do everything earlier than the standard recommended timeline. We had a long engagement, which made things much easier. So when I was booking things 18 months out people would say "you have so much time, you shouldn't have to worry about that yet!" I kind of ignored these comments and I'm happy I did. It was nice to only have to worry about the final details at the end. We also didn't have to worry about out first choice vendors being booked up on our date.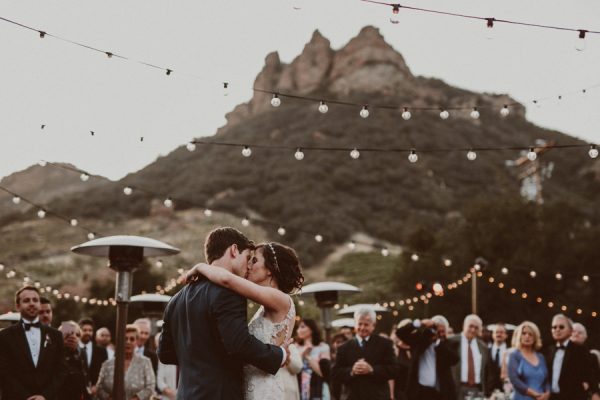 Processional: The White Stripes – We're Going To Be Friends
Bridal Processional: Jeff Buckley – Hallelujah
Recessional: The Beatles – I Want To Hold Your Hand
First Dance: Ingrid Michaelson – Can't Help Falling In Love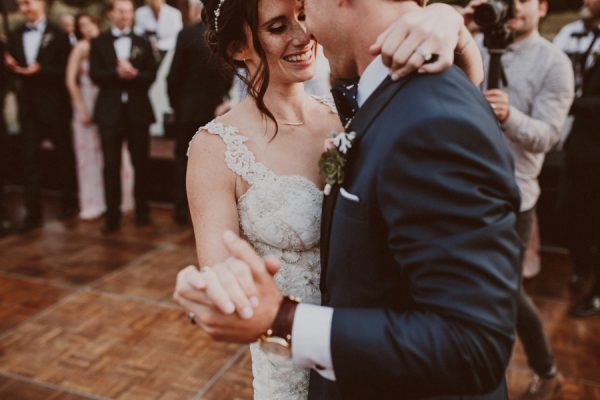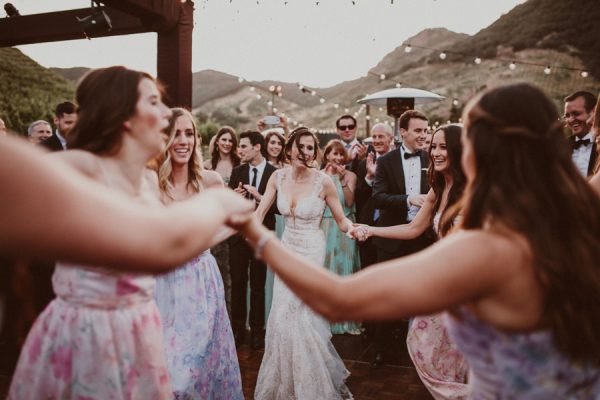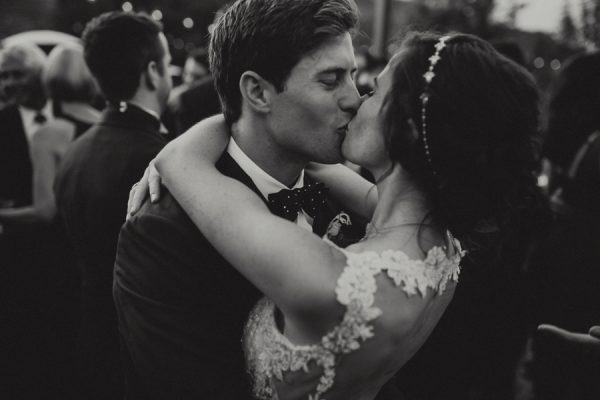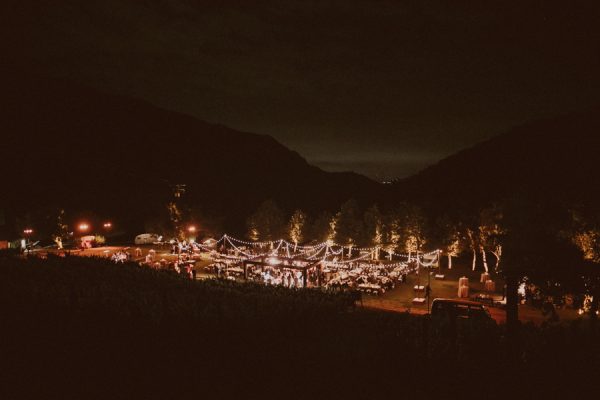 Congratulations to Haley and Bubba, and a huge thanks to Gina & Ryan for sharing this gorgeous wedding with us! Love how this couple built their own beer bar setup? Then you've got to see these 9 creative wedding drink stations!