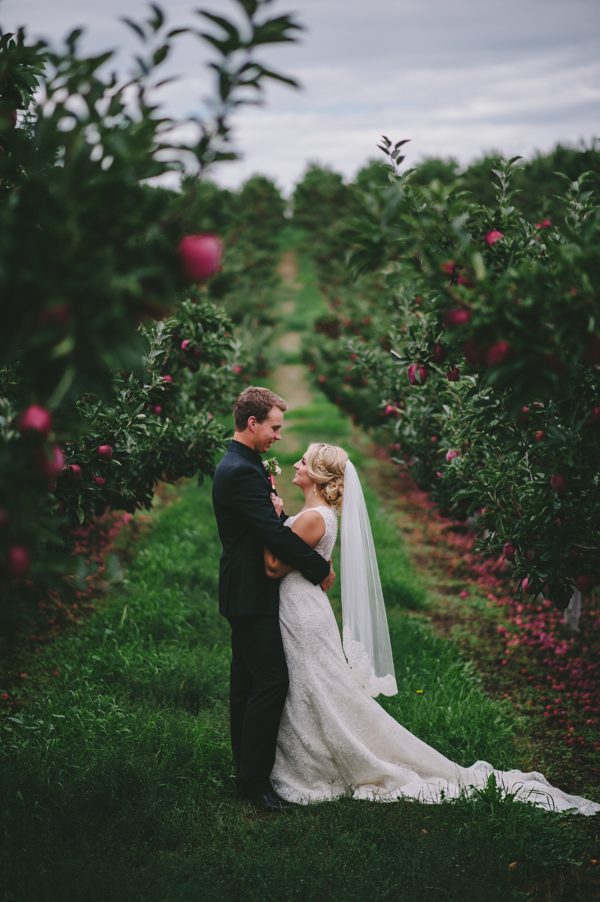 We can't help but be totally charmed by this DIY-forward Canadian wedding! From building their reception yard game set-ups to creating their invitations' seed paper from scratch, Chelsey and Keenan's created nearly every impressive detail of their Kelowna Mountain wedding by hand. Guests were treated to the couple's totally sweet ceremony that included family touches and a unity tree planting with soil from both of their hometowns. Dallas Kolotylo Photography captured every gorgeous detail of this British Columbia wedding, including a unique daredevil couple portrait session!
The Couple:
Chelsey and Keenan
The Wedding:
Kelowna Mountain, British Columbia, Canada
The most important part of planning for our wedding was making it personalized to our style and making sure our guests were able to relax and have fun as most of our guests were from out of town so we didn't want them worrying or being stressed about logistics for the wedding weekend.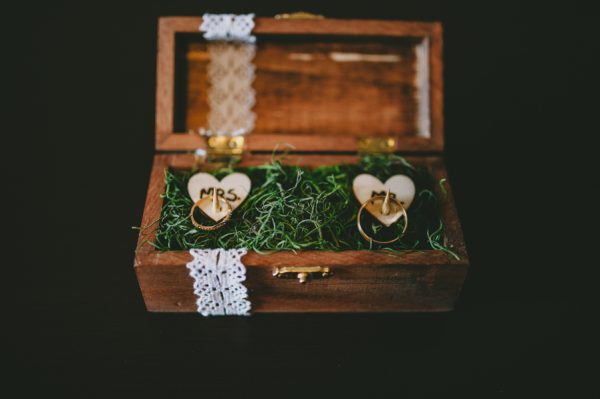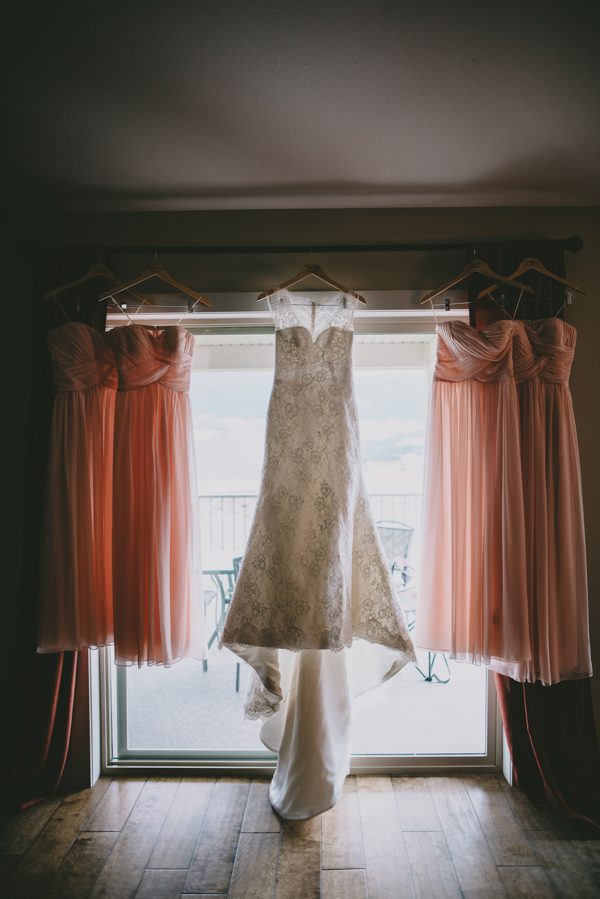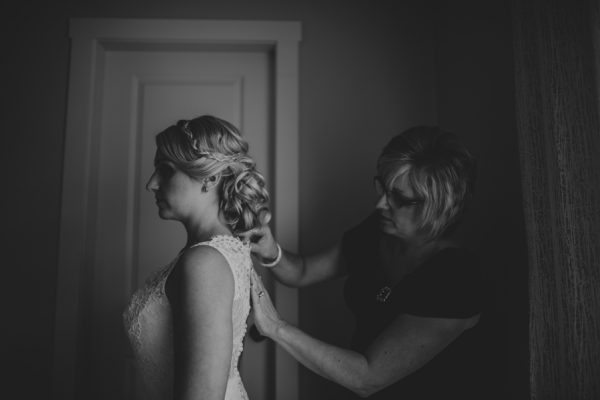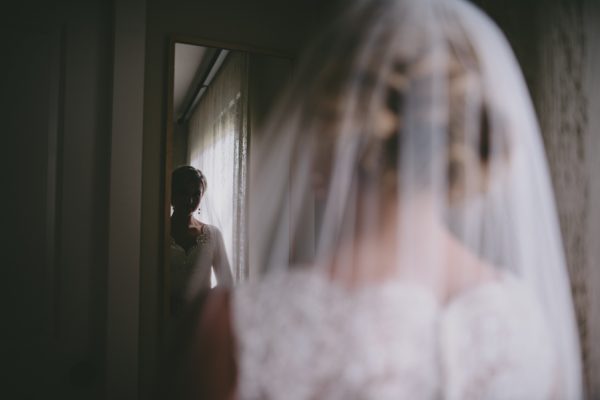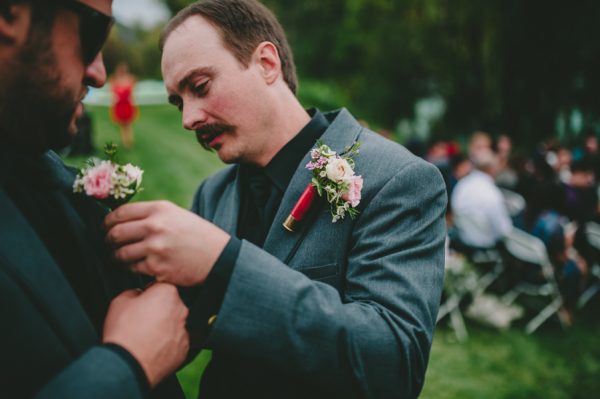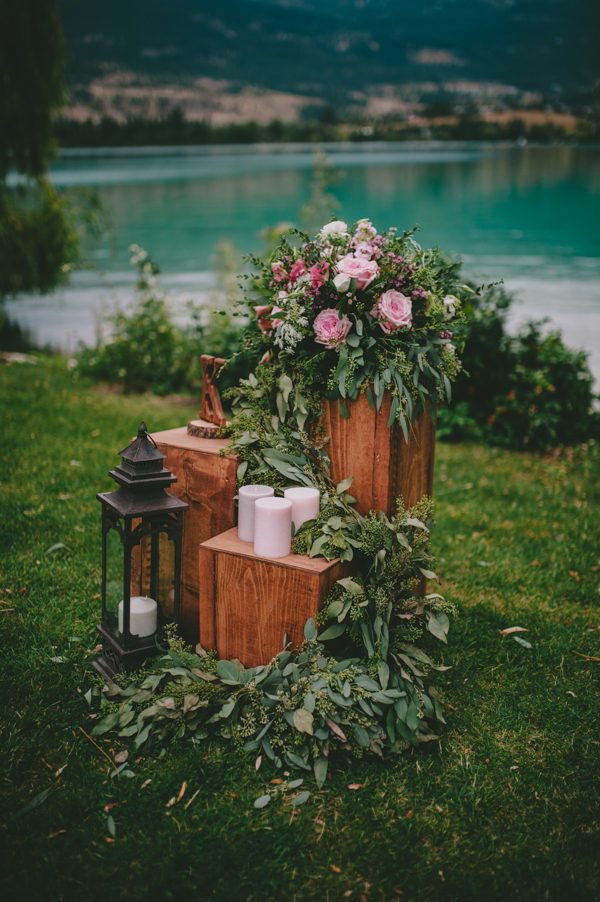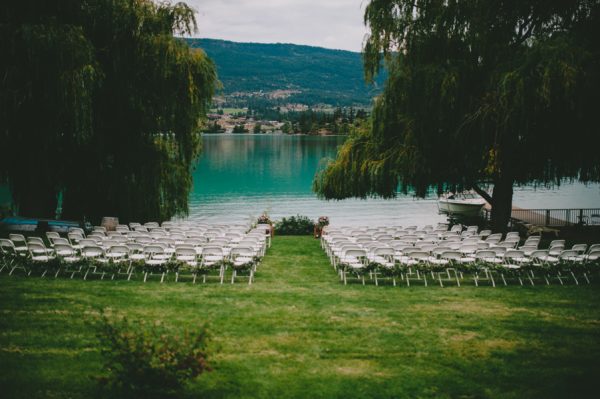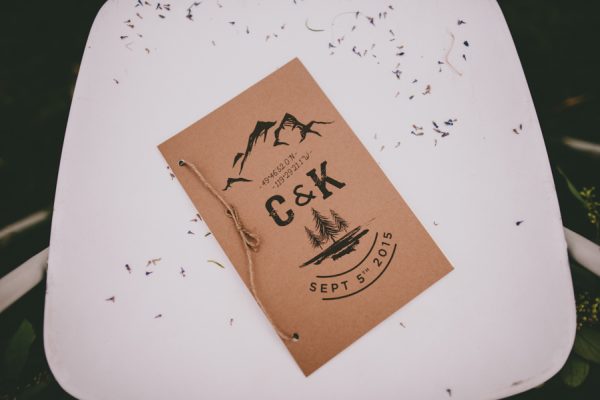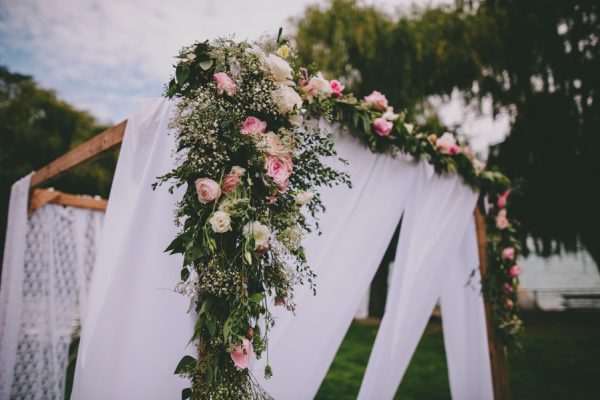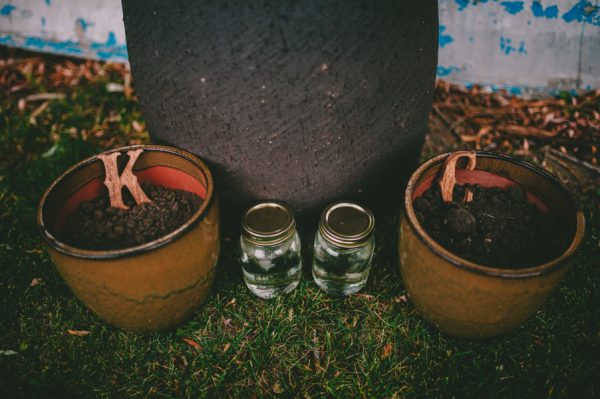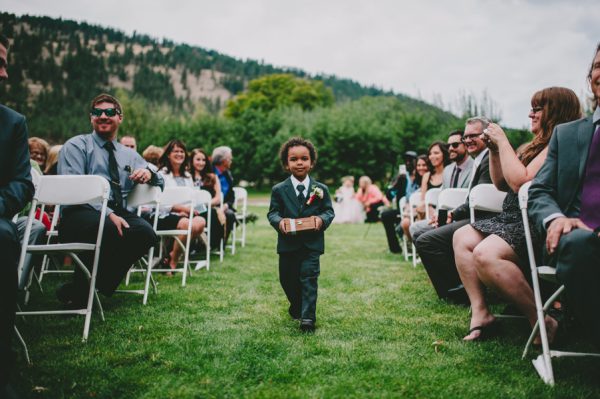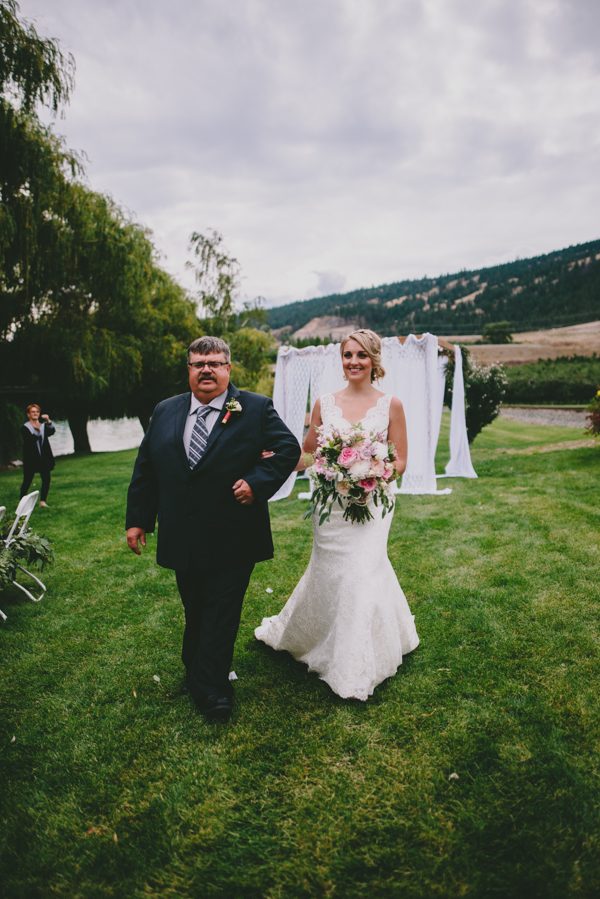 The most memorable part of the day was all of it! The ceremony of course stands out as we did not see each other on our wedding day until Chelsey was walking down the aisle, definitely maximized the emotions.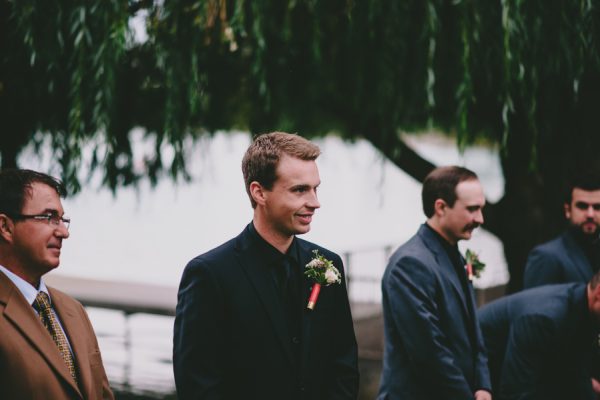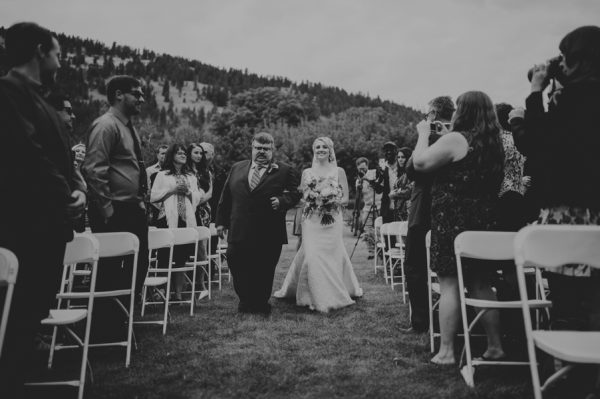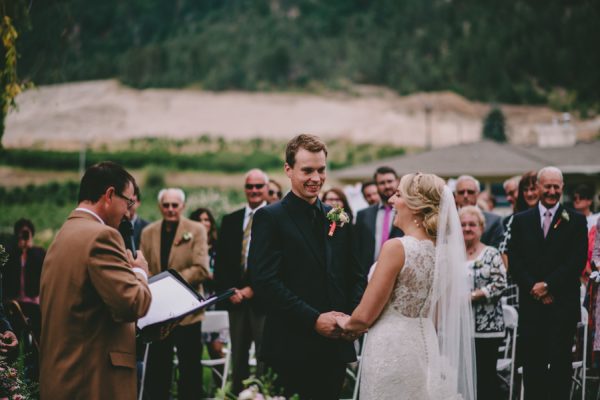 We personalized our ceremony in lots of ways. We did it by the lake we live close to. We had Keenan's uncle officiate for us. We had one of Chelsey's cousins and one of Keenan's groomsman sing/play guitar for Chelsey's entrance song. We just tried to included as many friends and family into all the roles needed for the ceremony. The ceremony was at a private residence which we liked because it made for a unique ceremony site.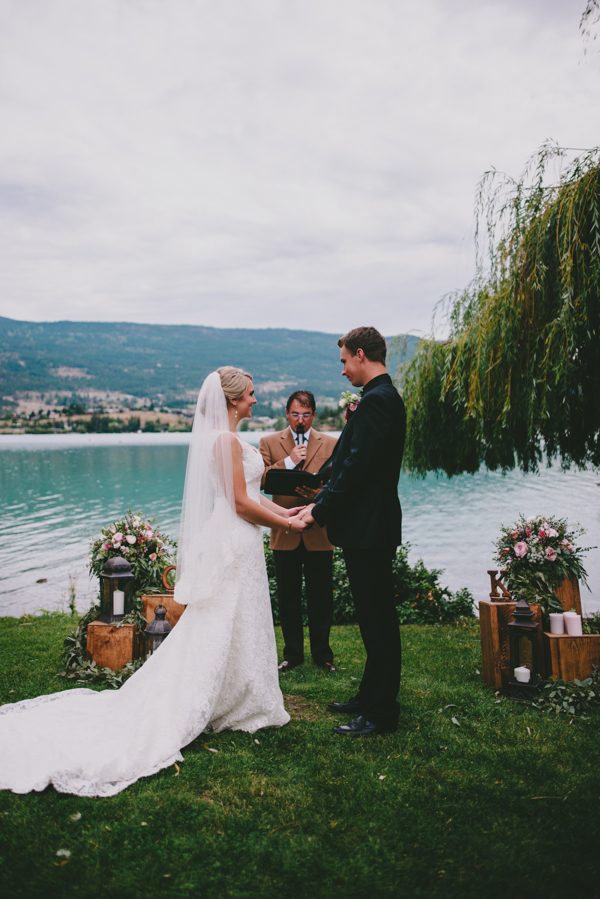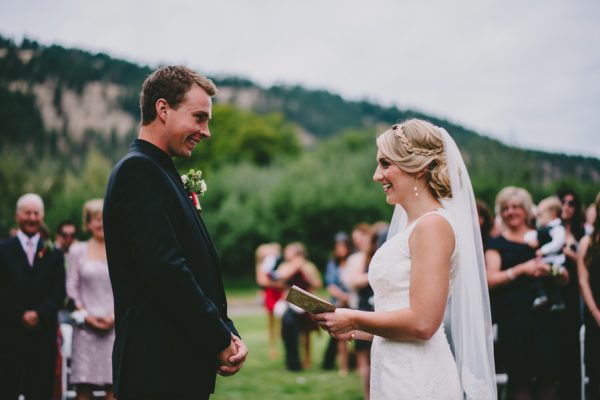 For our unity ceremony we planted a tree with the dirt from our home in the Okanagan and then we added dirt from each of our home towns to "unite us". So Keenan added dirt from his home town and I added dirt from my home town to the dirt from where we currently live.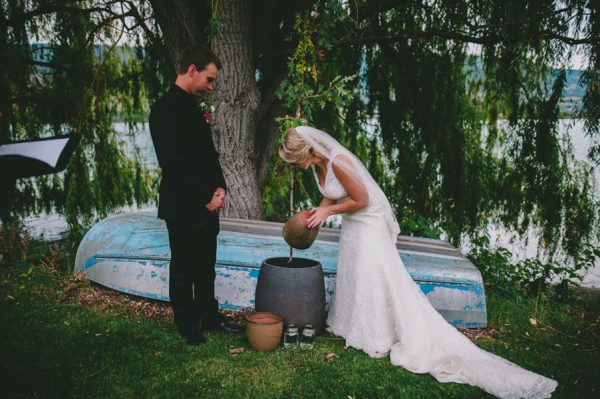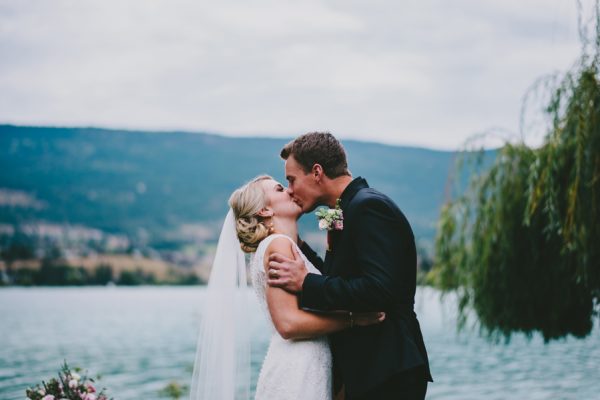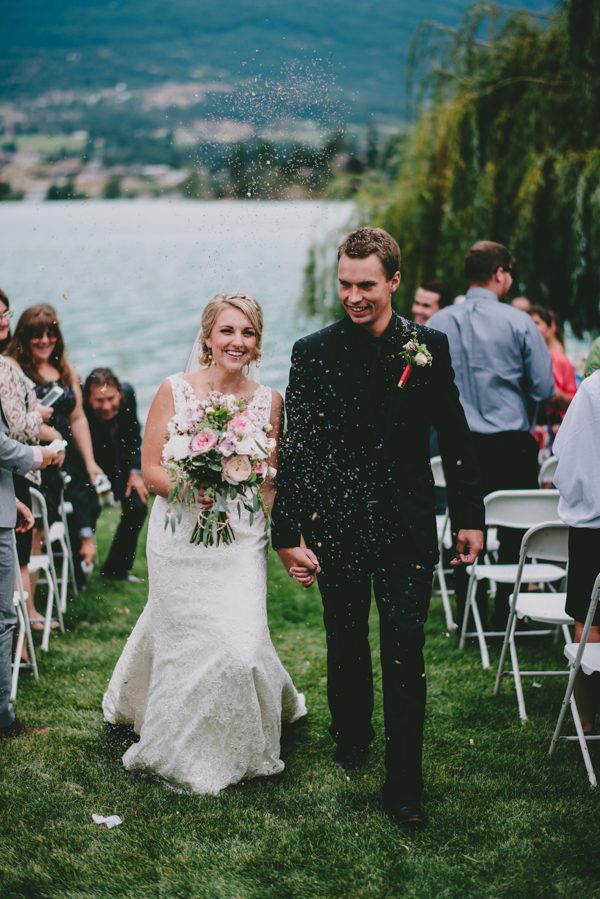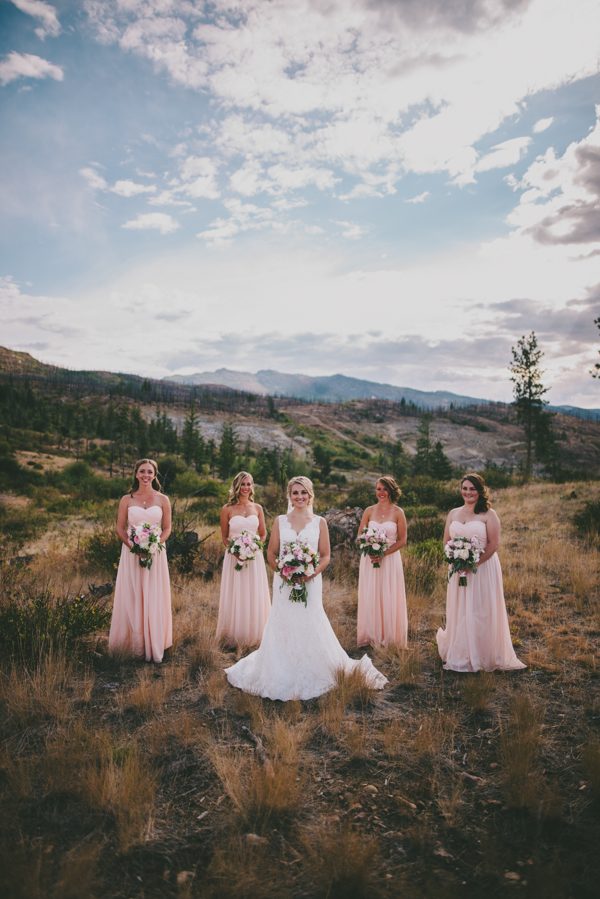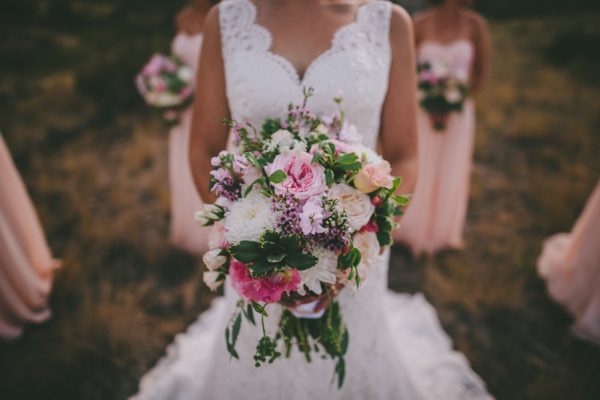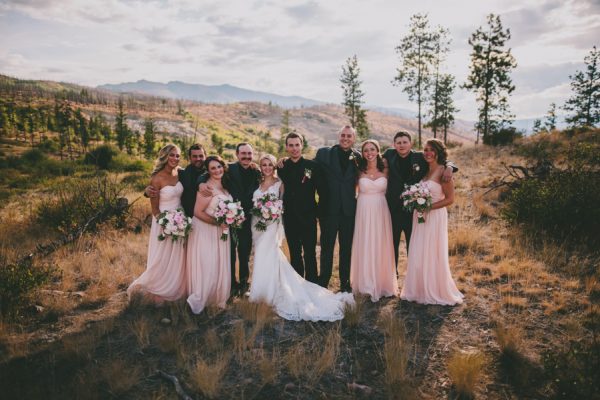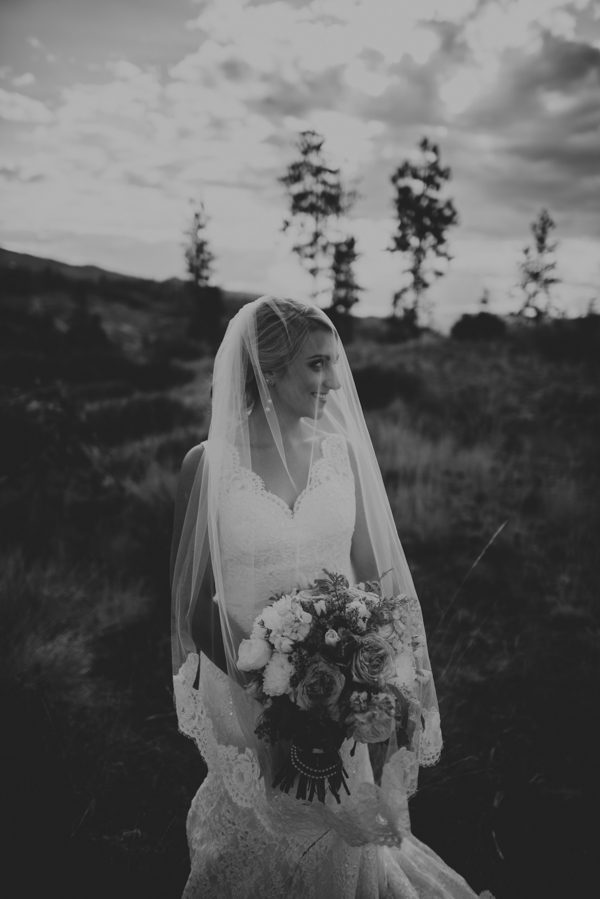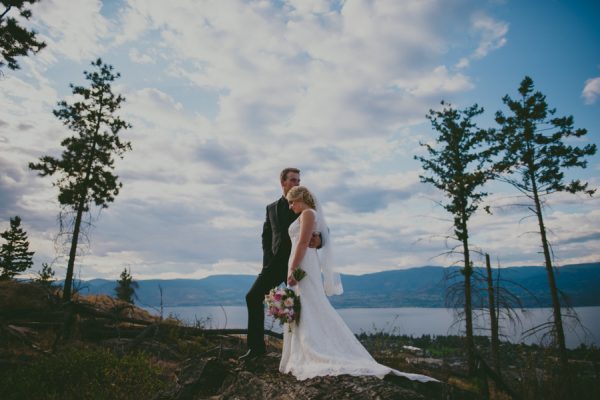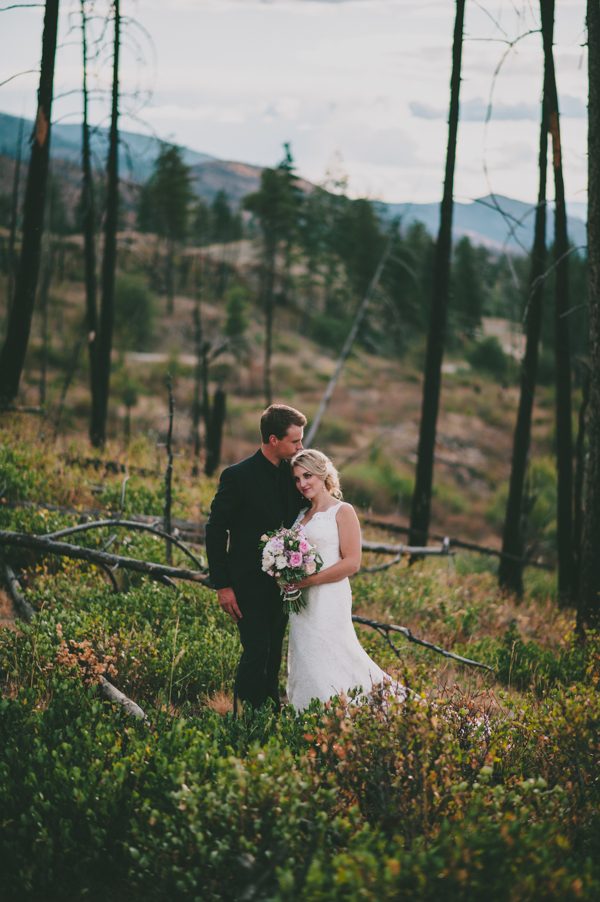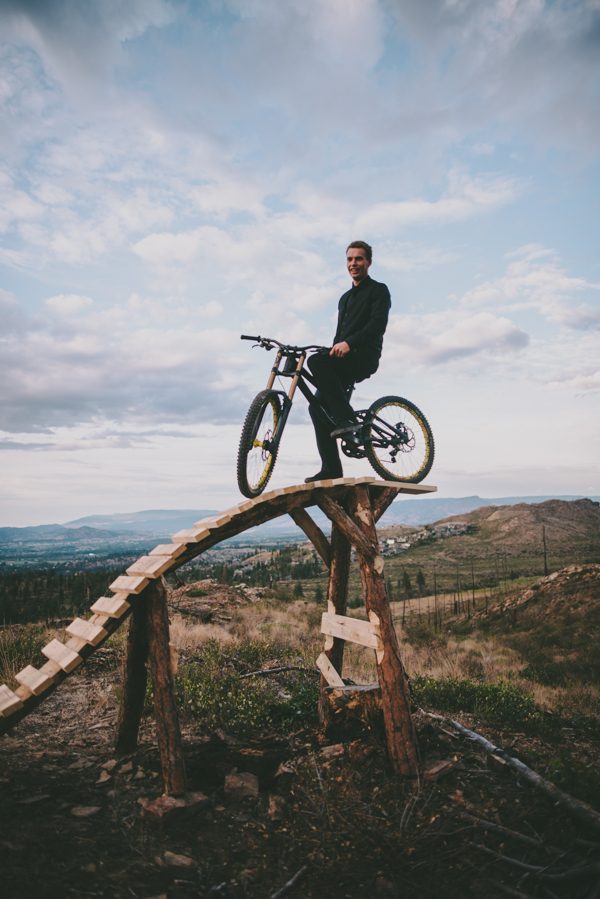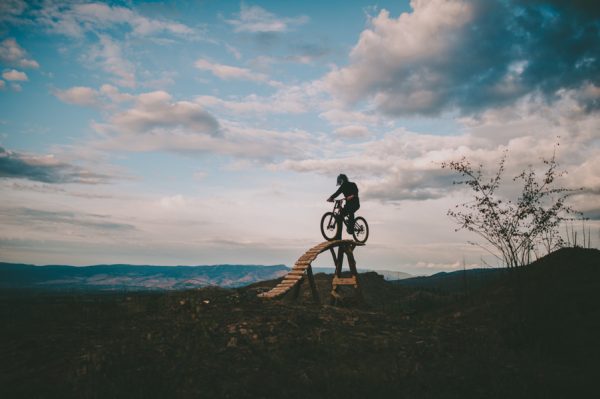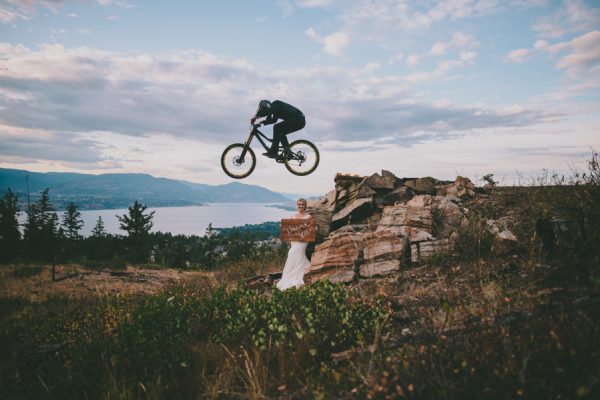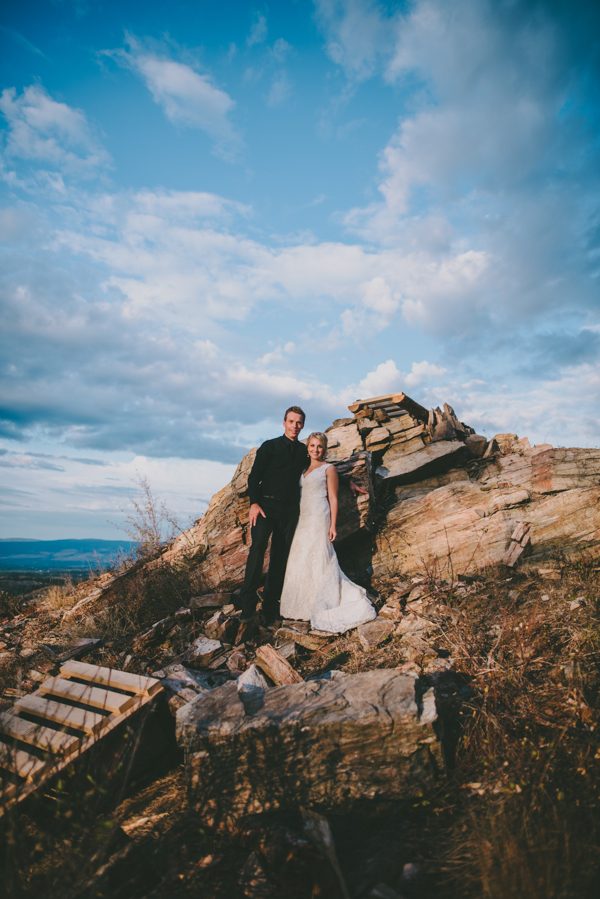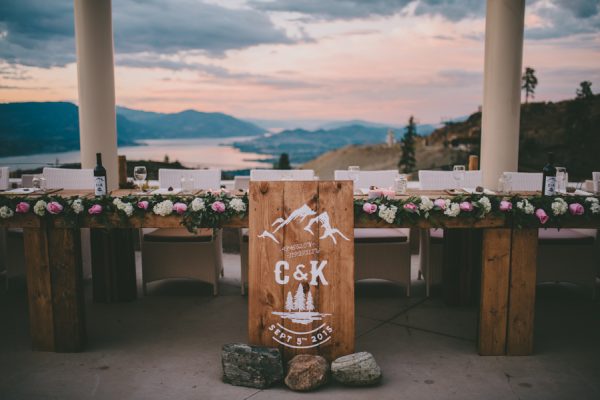 Our advice: Delegate as much as possible and speak up if there is something you want. The biggest thing we wish we would have done was to delegate more and not just go along when people who were "industry specialists" told us to do something, and we trusted them thinking they knew best. More often then not, their way was not as great as they made it seem, and we were left wishing we had done it the way we wanted. We know ourselves and our style so just listen to your gut. That being said, Keenan is very handy and Chelsey is quite crafty and as mentioned we did do A LOT of DIY which we were able to sell after and that saved us a ton of money.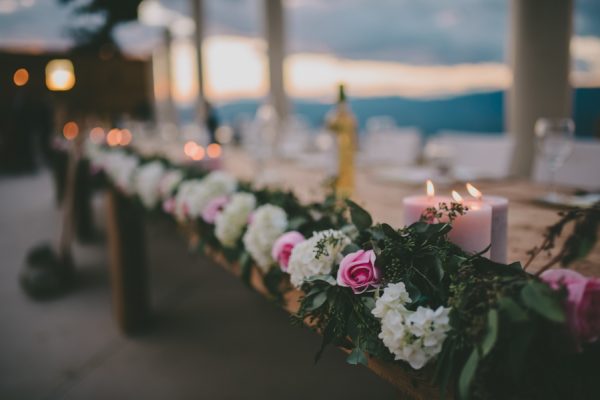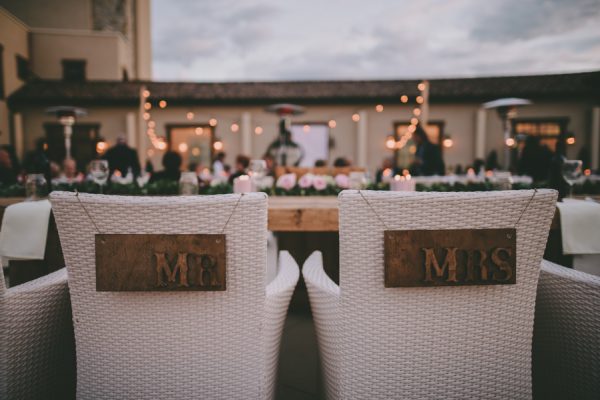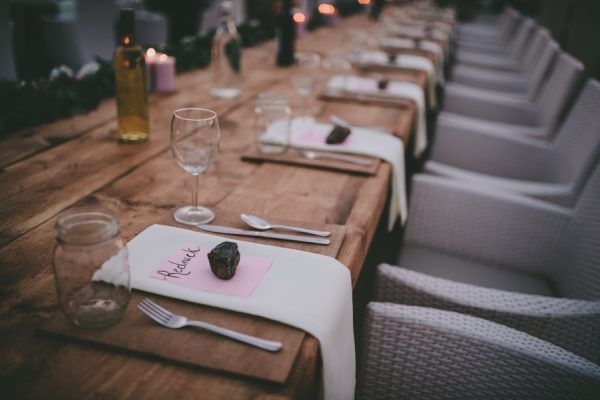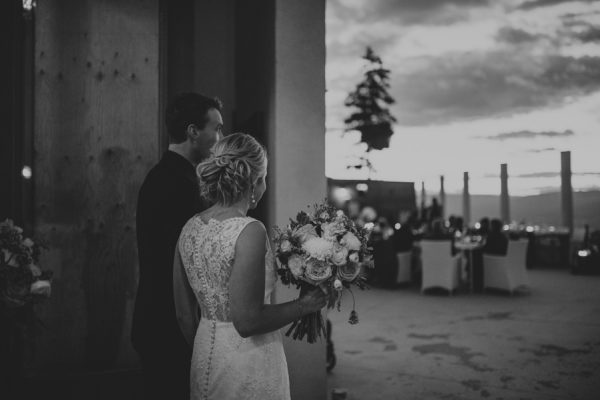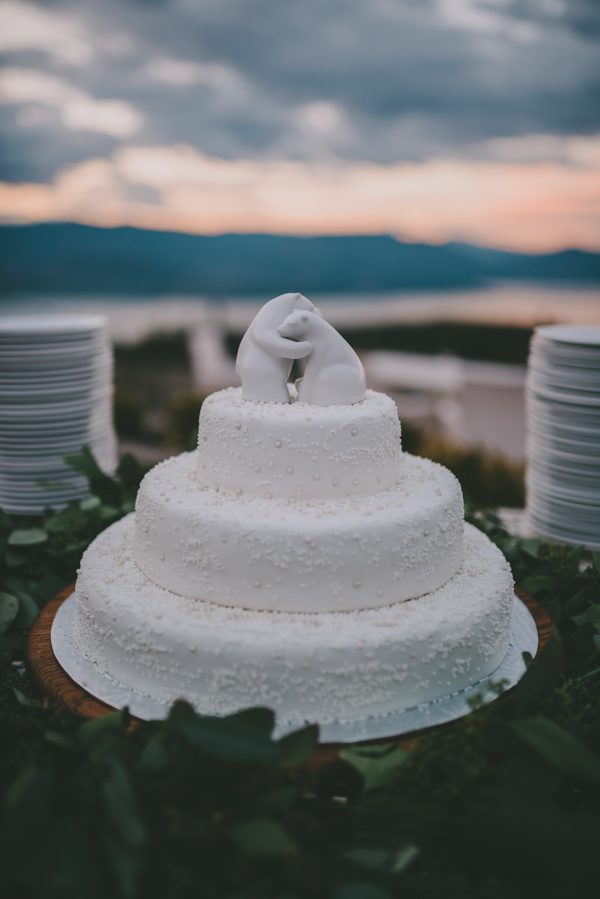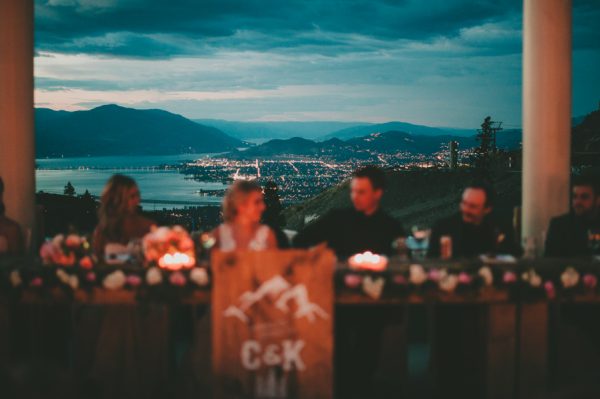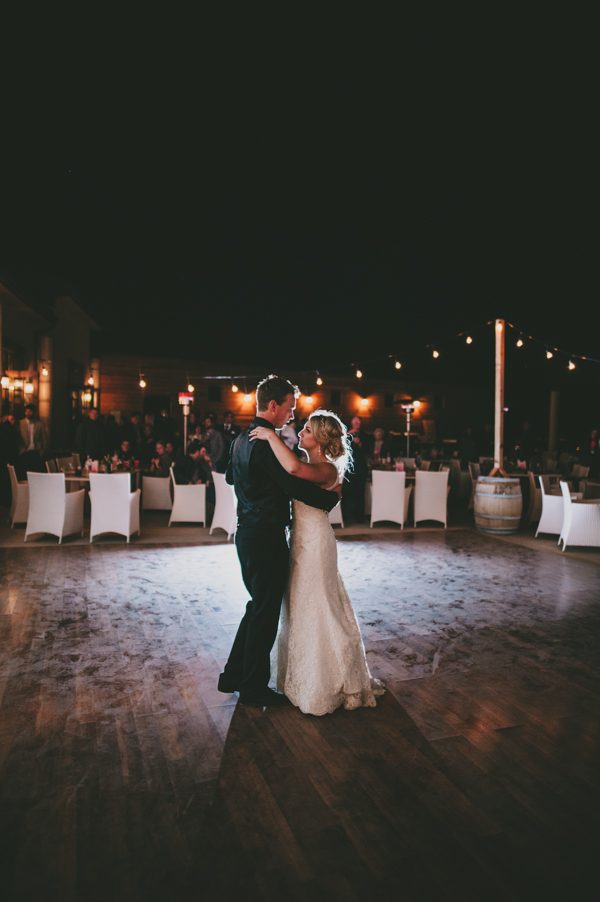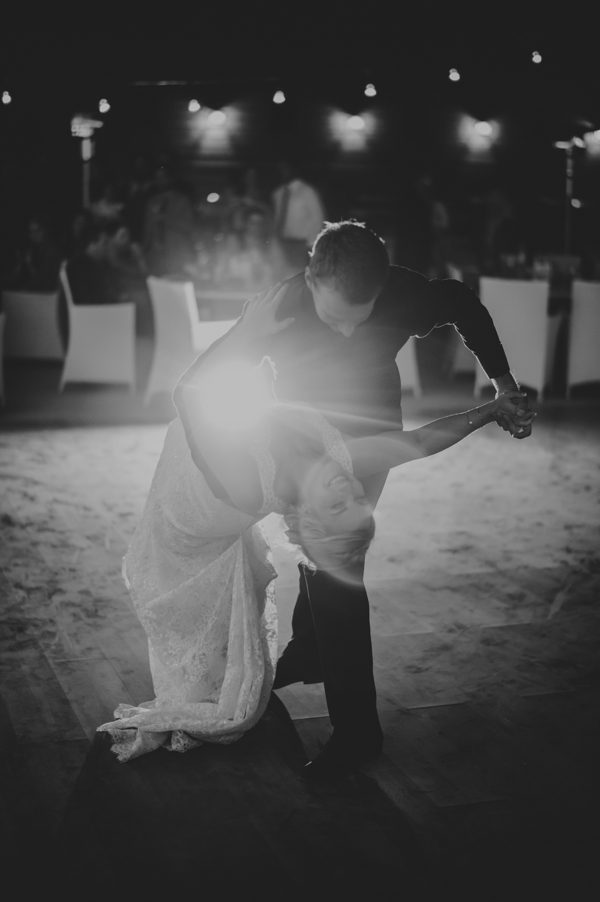 Congratulations to Chelsey and Keenan, and a very special thanks to Dallas Kolotylo Photography for sharing this gorgeous wedding with us! Want more rustic wedding inspiration? Take a look at this rainy rustic Catskills wedding at Handsome Hollow!