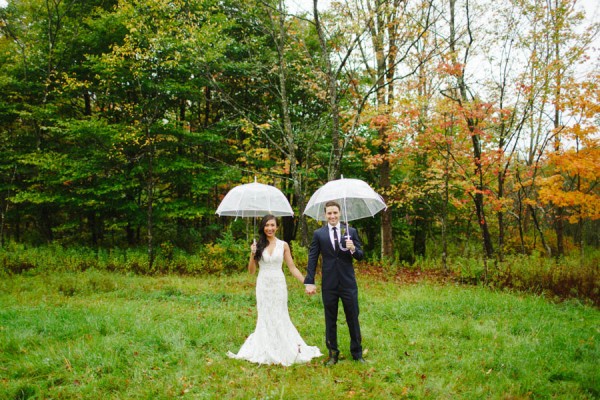 A rainy day at the Handsome Hollow couldn't dampen Marianne and Seth's wedding spirits. Instead, they grabbed some umbrellas and posed for some absolutely adorable couple portraits taken by Monika Photography. The couple even said that the stormy weather and rain added more romance to their special day, because their guests got to cozy up under blankets during the ceremony. Marianne and Seth poured their hearts and creativity into their wedding so their closest family and friends would be able to feel how much they love them. Their hard work certainly paid off, because their wedding day was filled with more than enough love to last a lifetime.
The Couple:
Marianne and Seth
The Wedding:
Handsome Hollow, Long Eddy, New York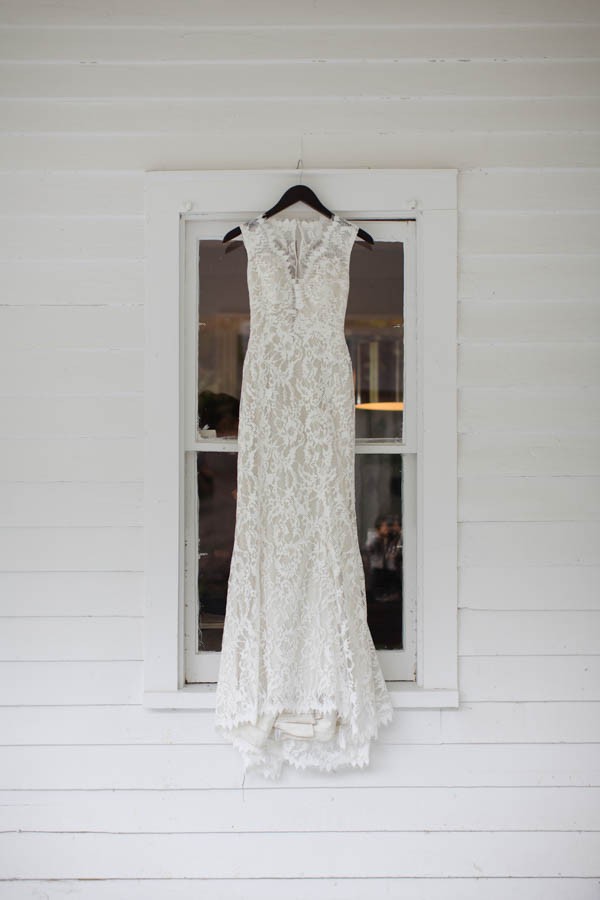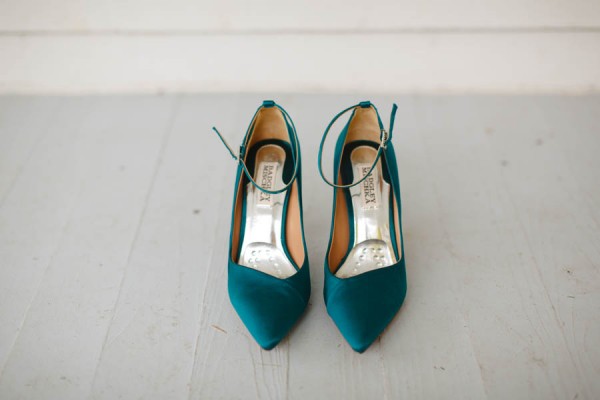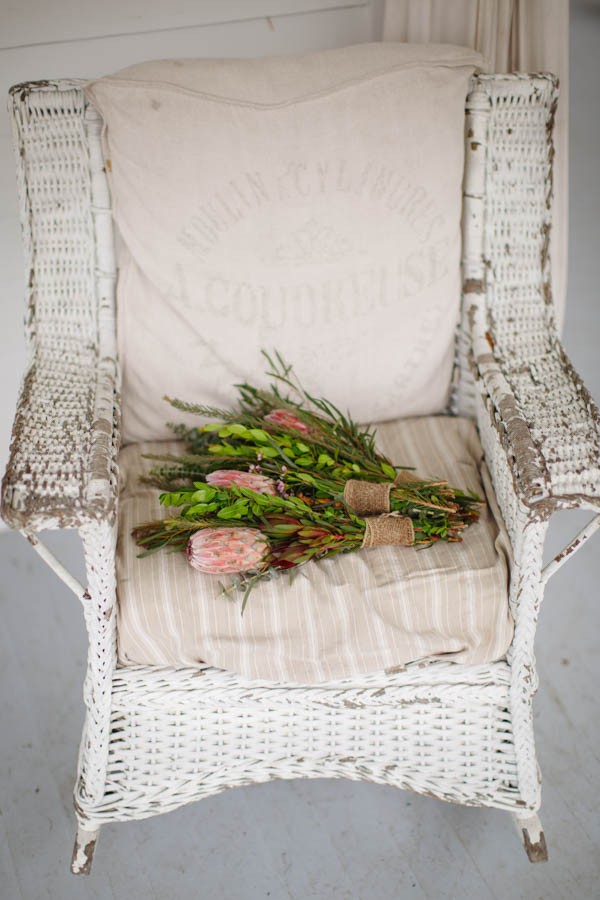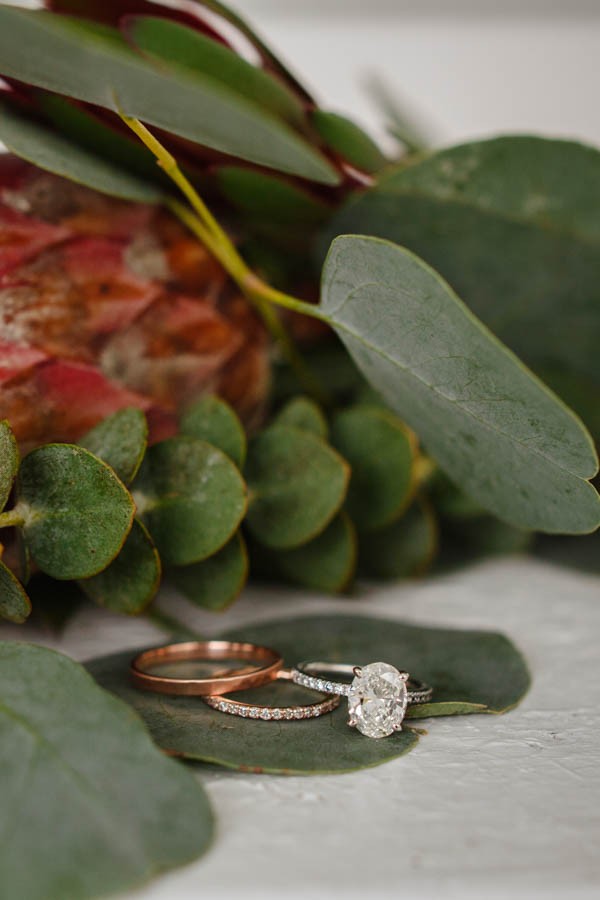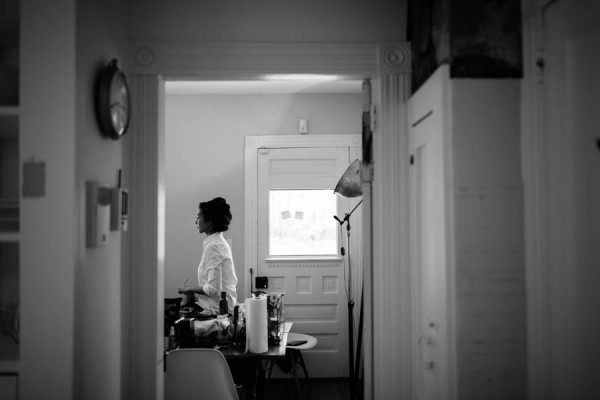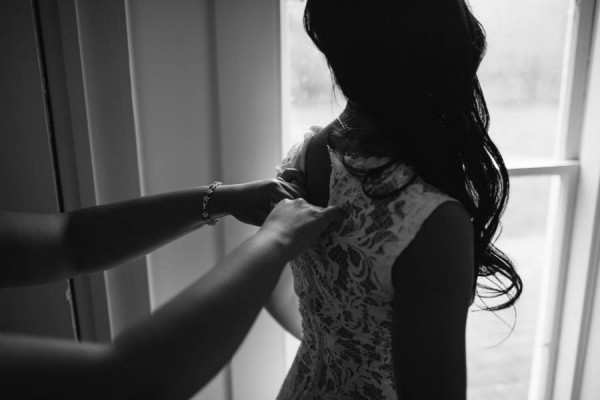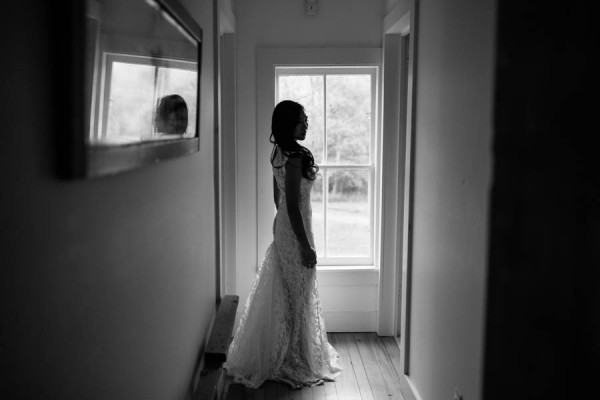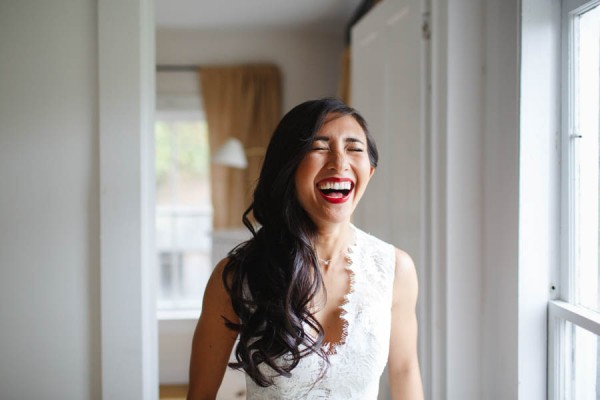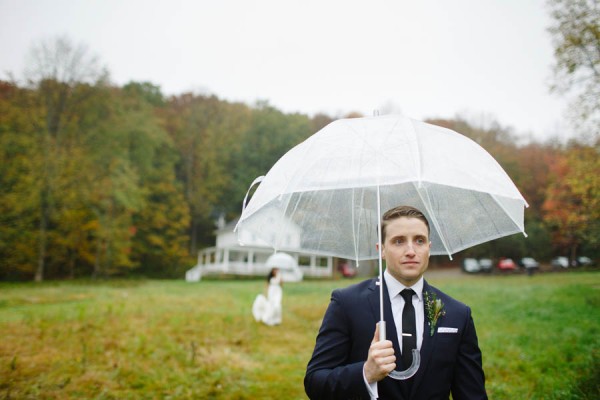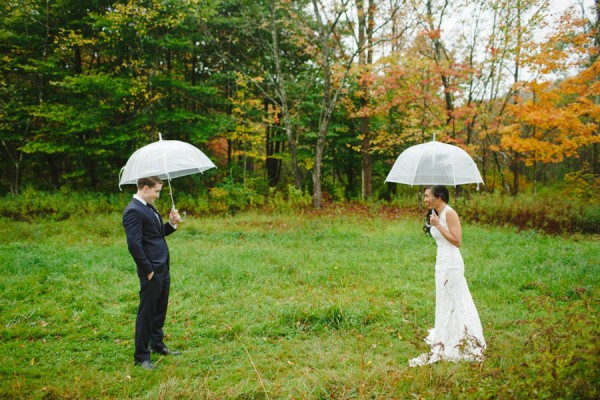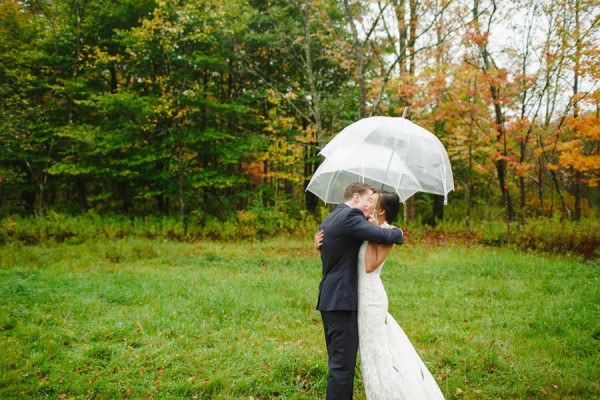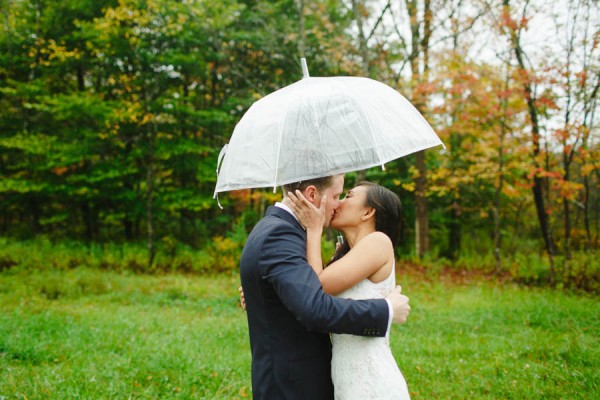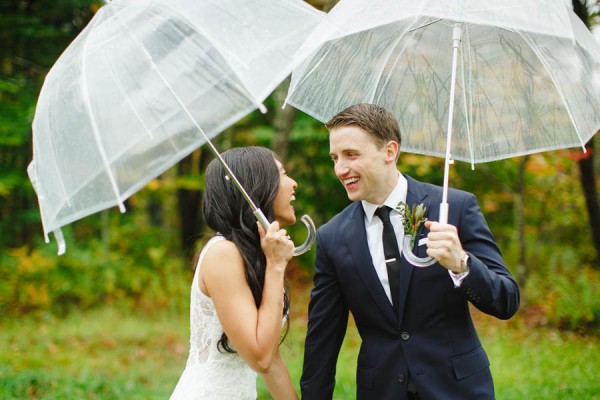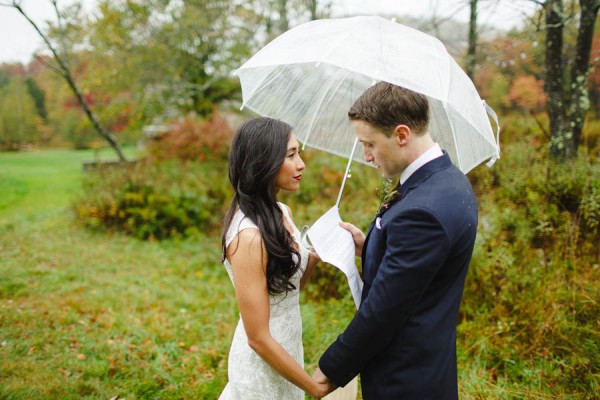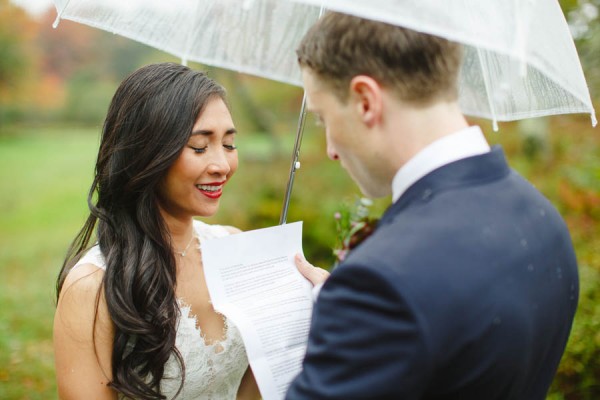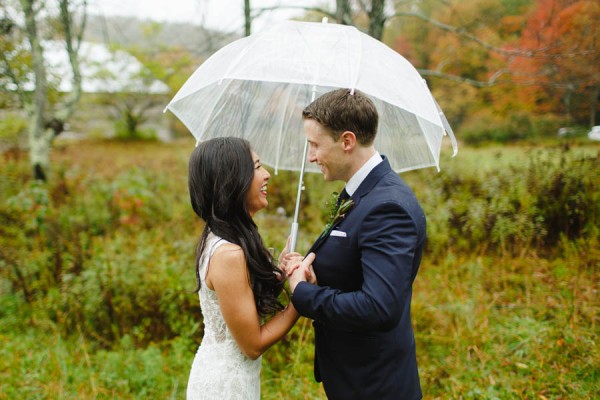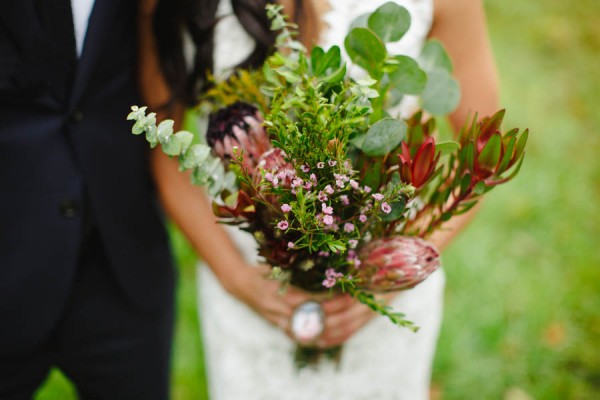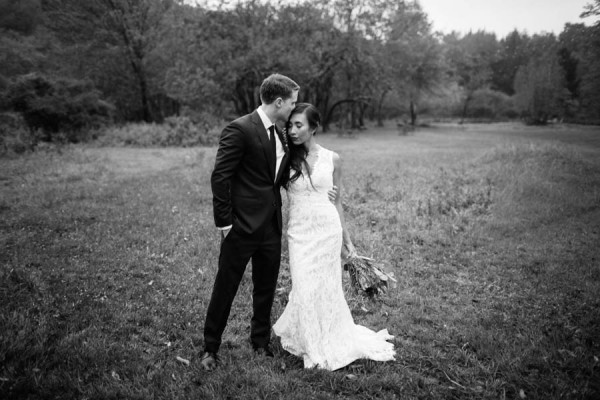 We wanted our wedding day to not only be a celebration of our love and the first day that we officially become a family, we also wanted our guests – only close family members and friends – to feel how much we love them.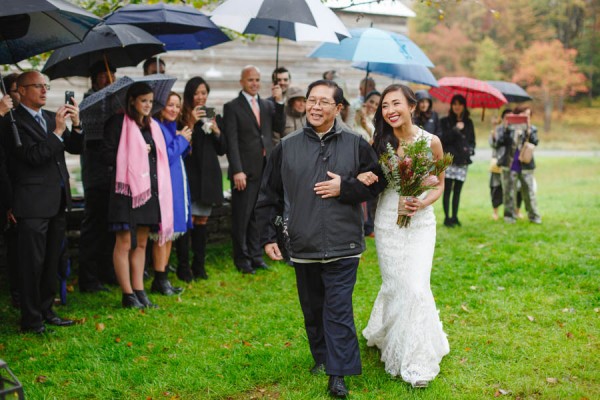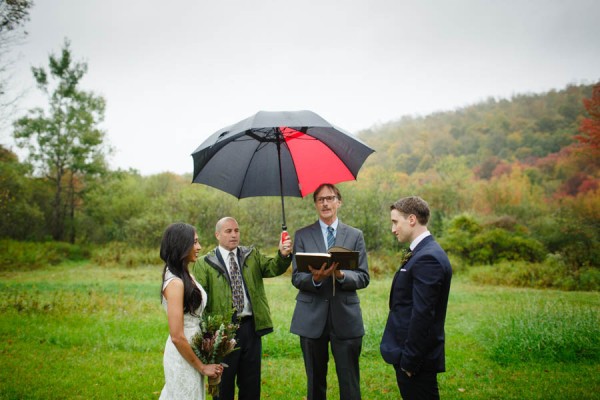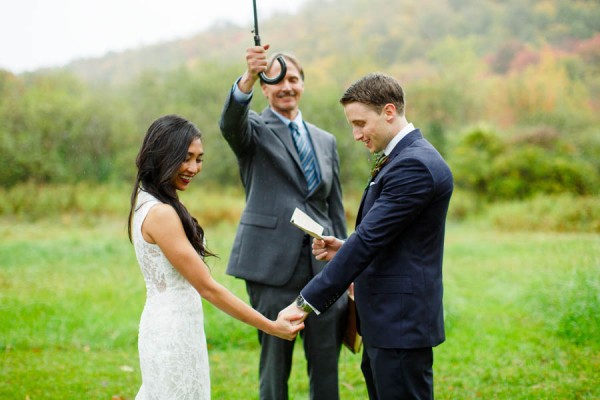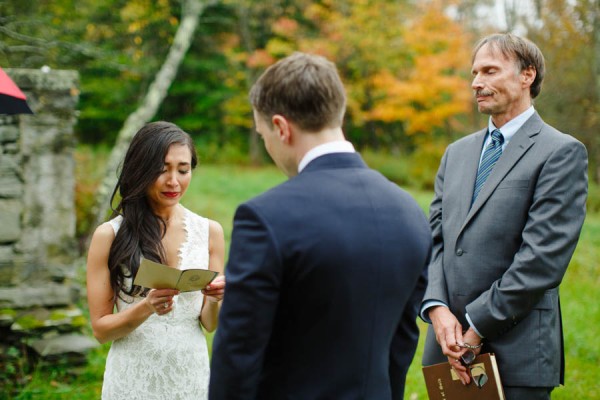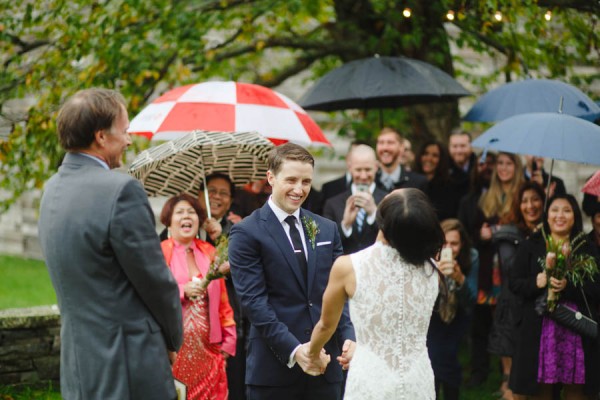 Our officiant was a close family member whom we wholeheartedly trust so we let him keep the script a surprise and it was wonderful! He had us going on an emotional roller coaster – laughing and crying nonstop – and the best part is that everyone felt SOMETHING. We were very moved.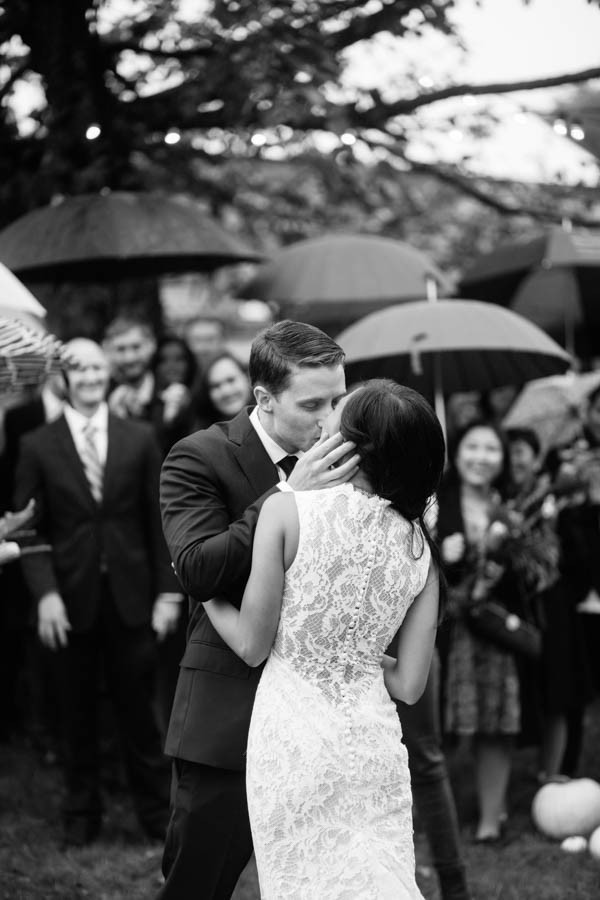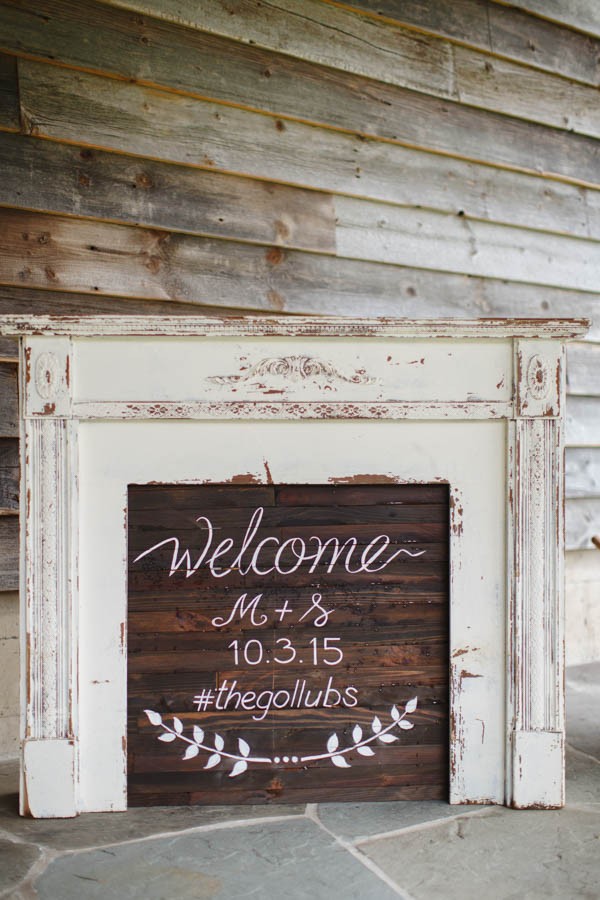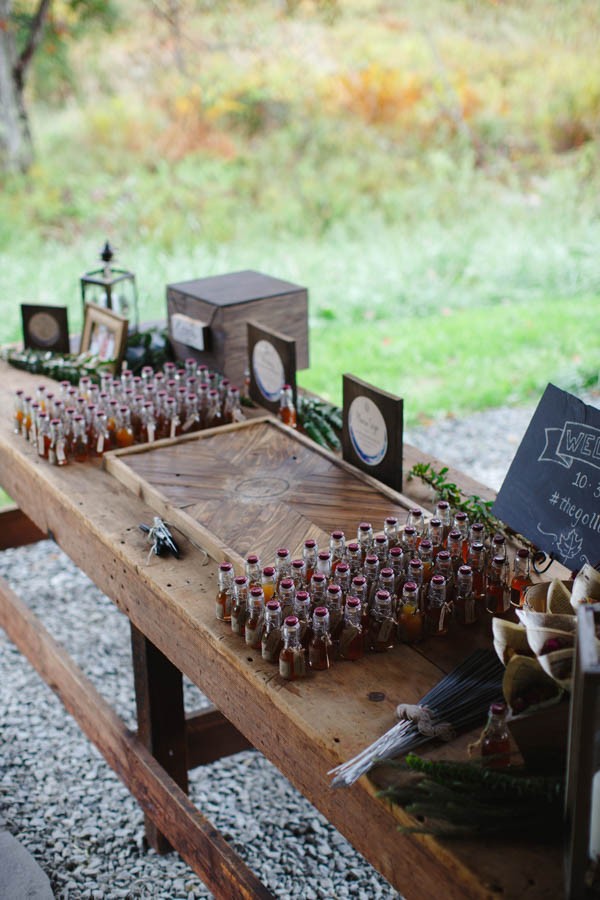 We love whiskey so we decided to gift our guests apple pie and pumpkin spice infused bourbons that we had infused, bottled, and labeled ourselves. For those who didn't or couldn't drink, we gifted fresh apple cider.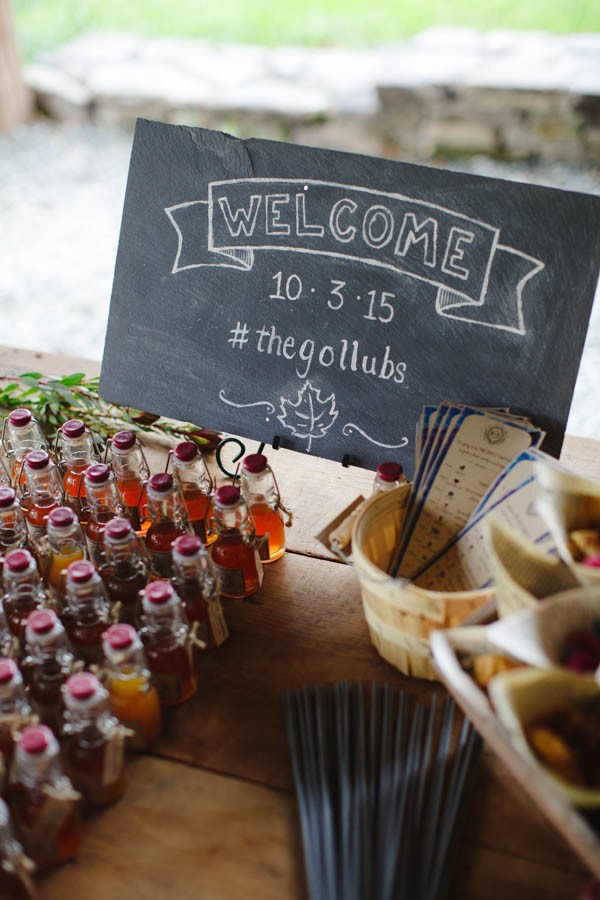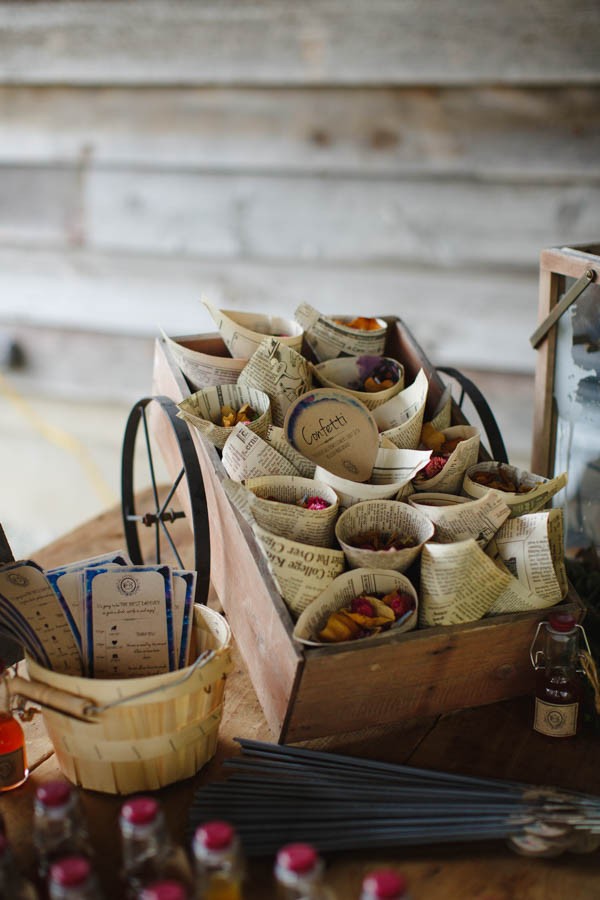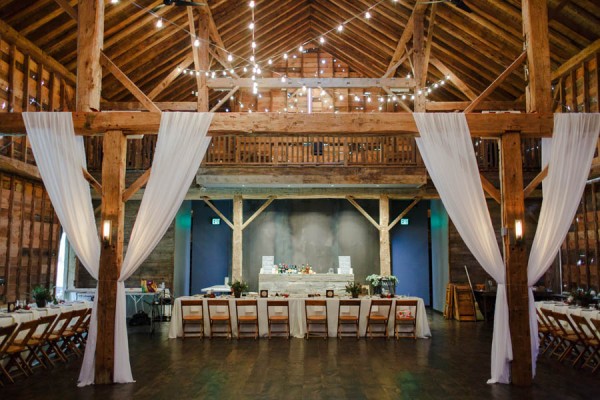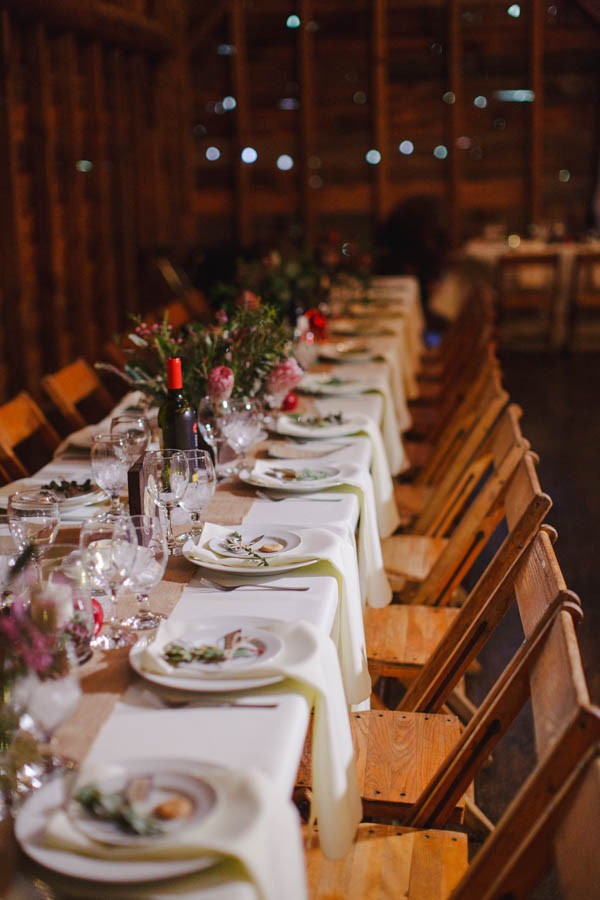 I'm Filipino and my (now) husband is from Vermont so we tried to incorporate some of those elements into our wedding. We had a Filipino-inspired menu but for dessert, opted for a spread consisting of seasonal pies and cider donuts and as a pre-meal treat for our guests, placed an Orton Brothers Cookie Button on each diner's plate.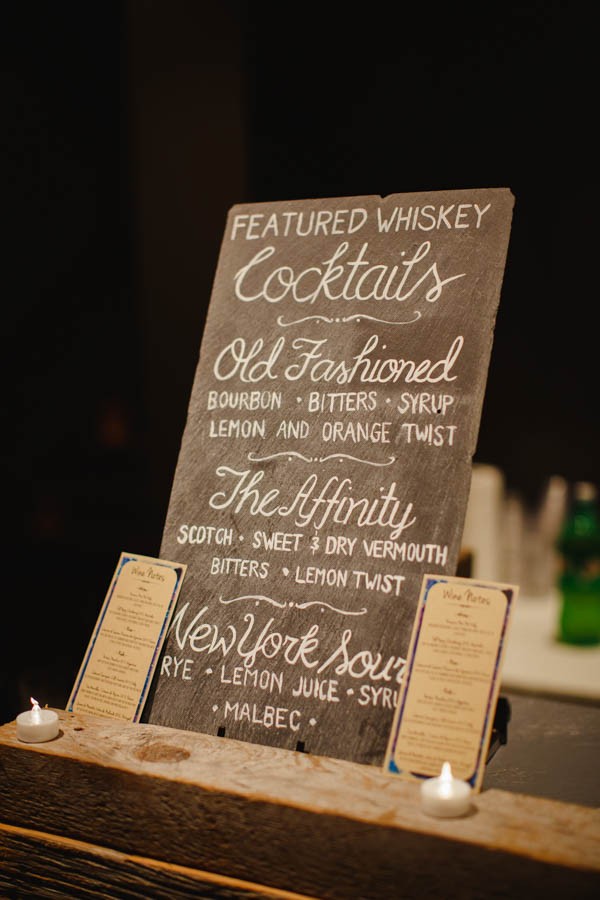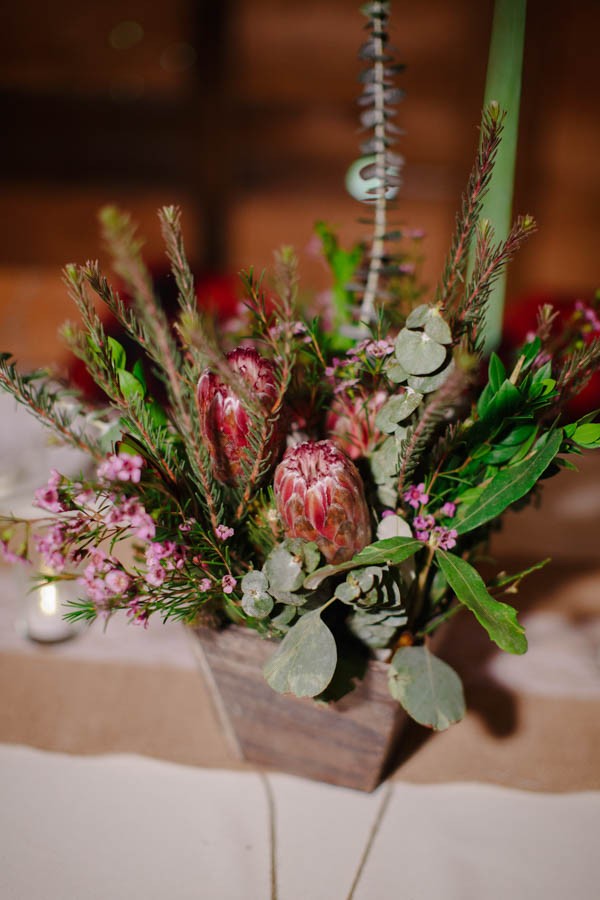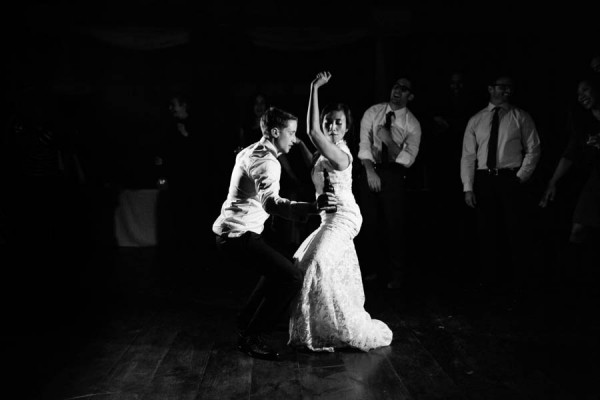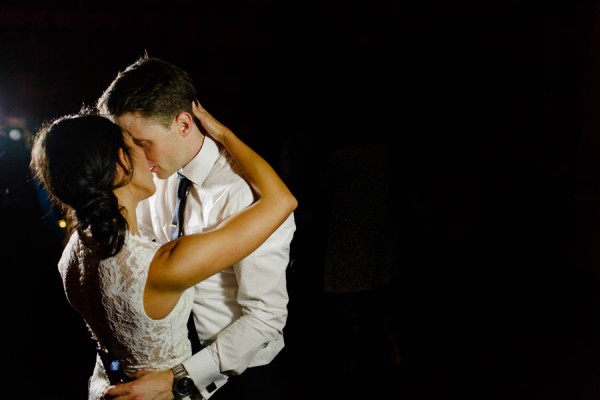 Processional – Nothing Else Matters (Acoustic) by Metallica
Recessional – Love Buzz by Nirvana
First Dance – Thank You by Led Zeppelin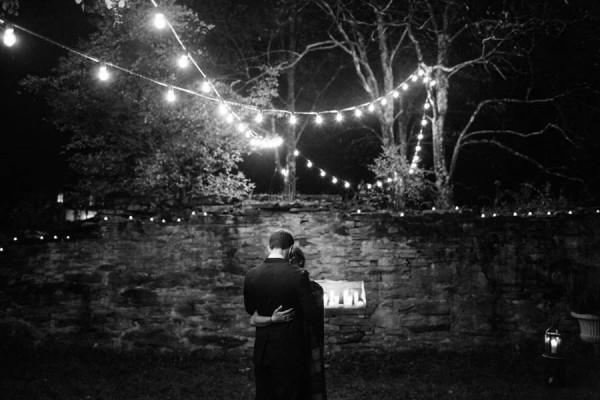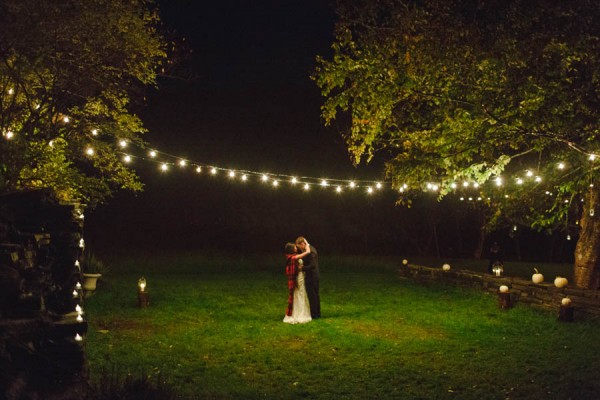 Many thanks to Monika Photography for sharing Marianne and Seth's rainy day Handsome Hollow wedding with Junebug. For similar wedding inspiration, take a look at Andrea and James's stylish barn wedding in Vermont.