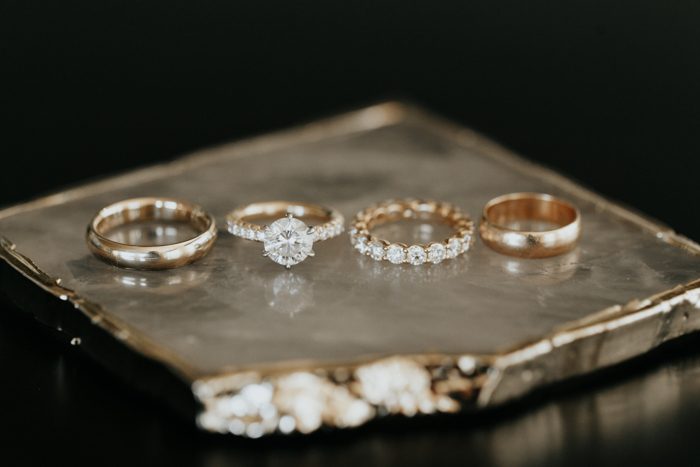 photo by Melissa Marshall
If you're anything like the Junebug team, you're obsessed with any and all things Enneagram! We've been dying to get in on the personality typing fun and realized the best way to dive in would be to help our soon-to-be engaged folks find out which engagement ring style is right for you based on your Enneagram type. Not sure which setting, stone, cut, or color is the best fit for your personality? We're deep diving into the Enneagram for a little help to determine the exact ring to make YOUR heart sing!
Type One:
Bezel Engagement Ring
Also known as The Reformer, Type Ones may be busy making the world a better place, but not too busy to deserve a physical symbol of the love they've found. Choosing an engagement ring for a Type One should speak to their natural balance of being both exceptionally thoughtful and admirably pragmatic. We love how a bezel setting embodies these ideals: the stone is fully secured in the metal setting, keeping it safe and snug while showing off the beautiful intricacies of the diamond. Whether you choose a round, cushion, pear, or emerald-cut stone, the bezel setting is timeless and will transcend trend.
SHOP BEZEL ENGAGEMENT RINGS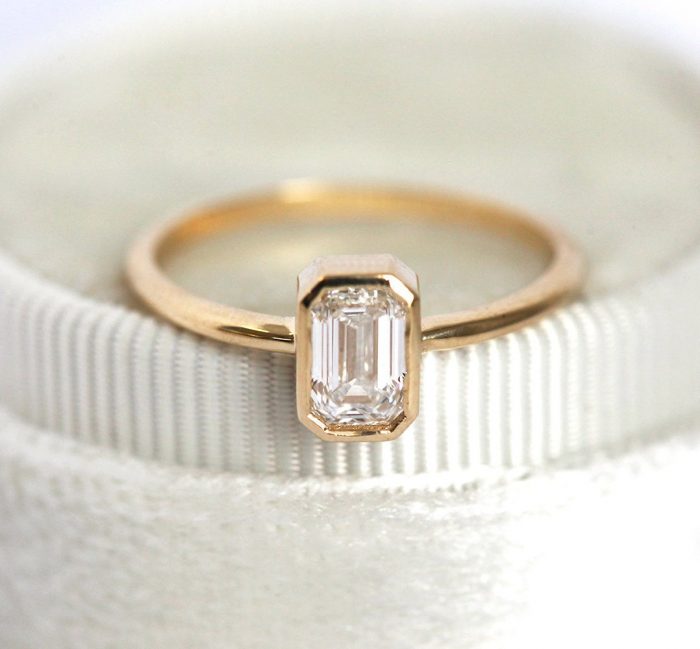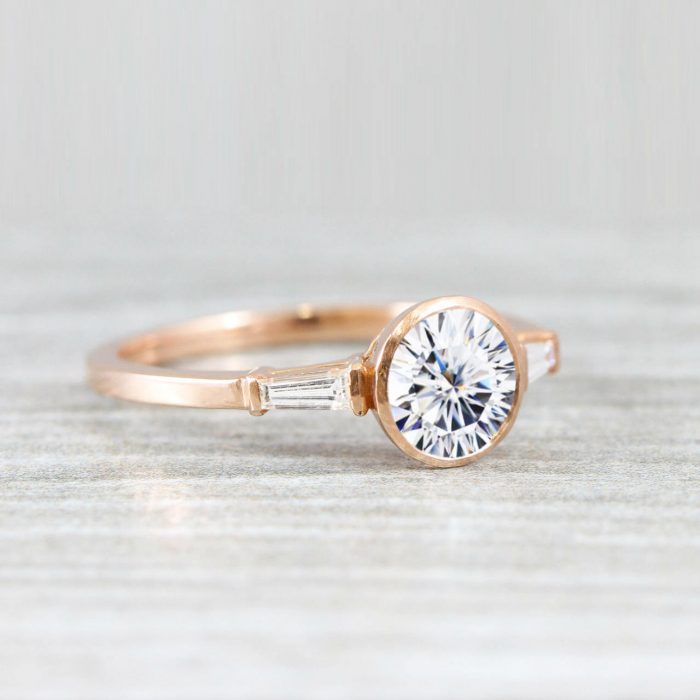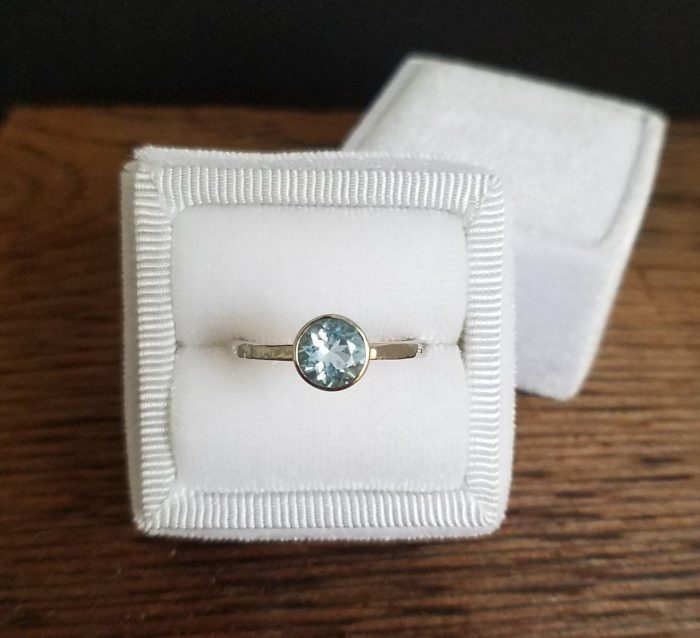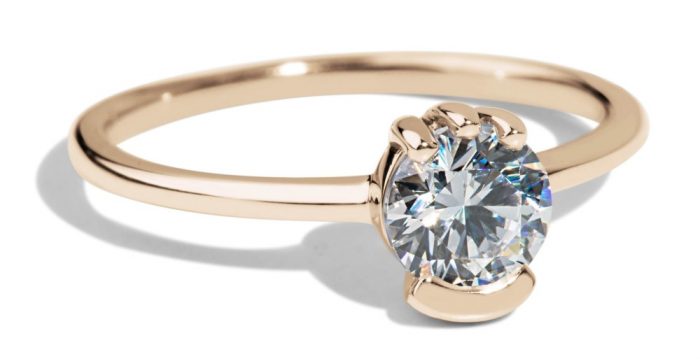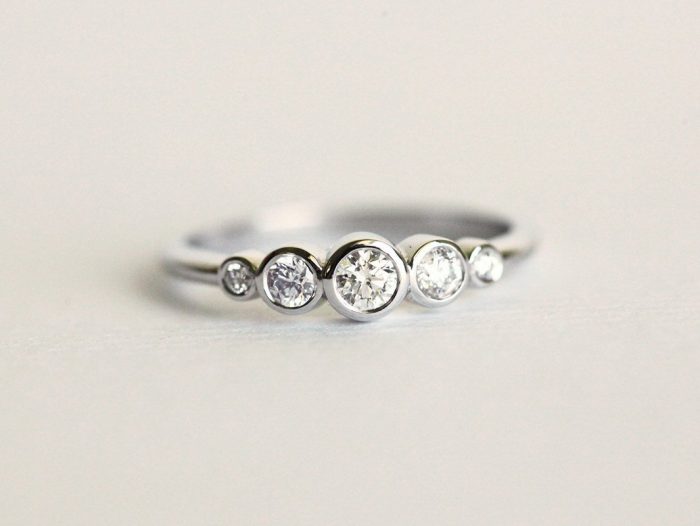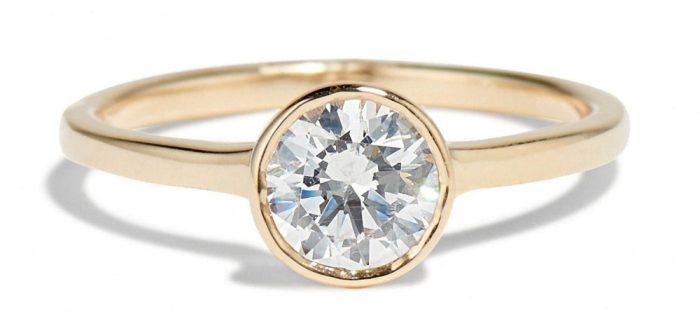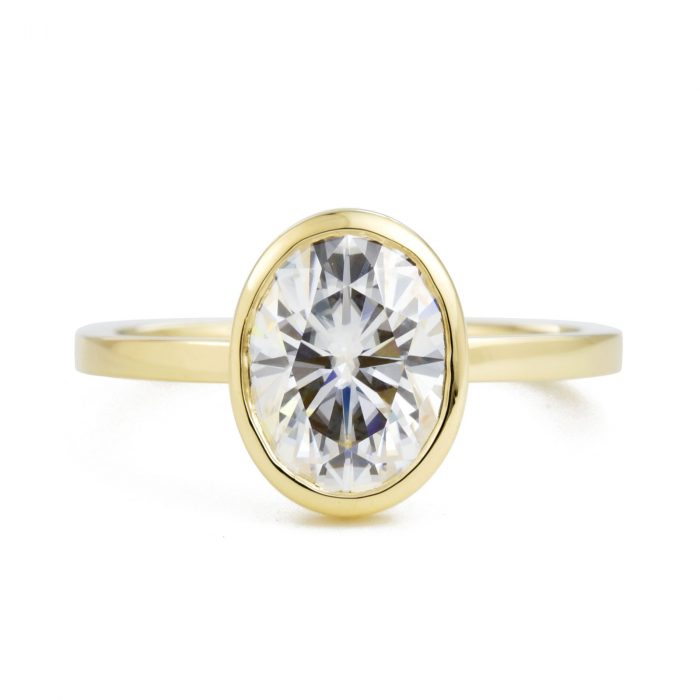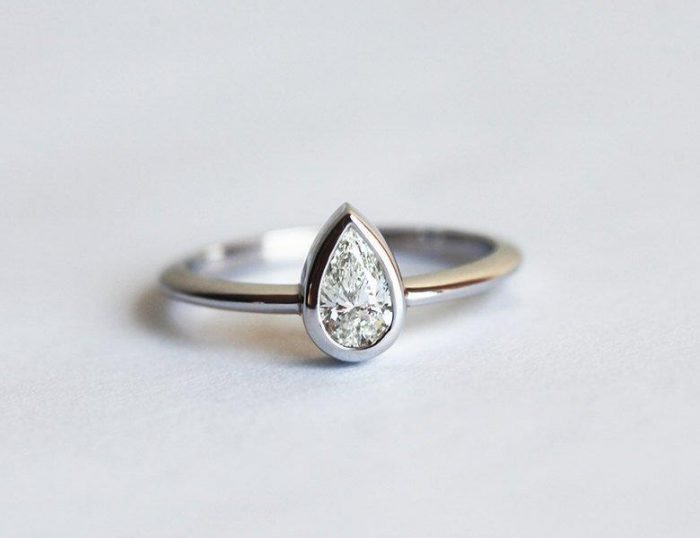 Type Two:
Halo Engagement Ring
What else but a halo engagement ring could be fit for the angels of the Enneagram, also known as The Helper! We love the idea of recognizing a Type Two's supportive nature with a halo setting, which is basically a hug of diamonds around a central stone. While the halo is representative of the support you show others, it can also symbolize the protection you receive in your relationship and serve as a reminder that you are loved regardless of the sacrifices you make in order to deeply nurture others.
SHOP HALO ENGAGEMENT RINGS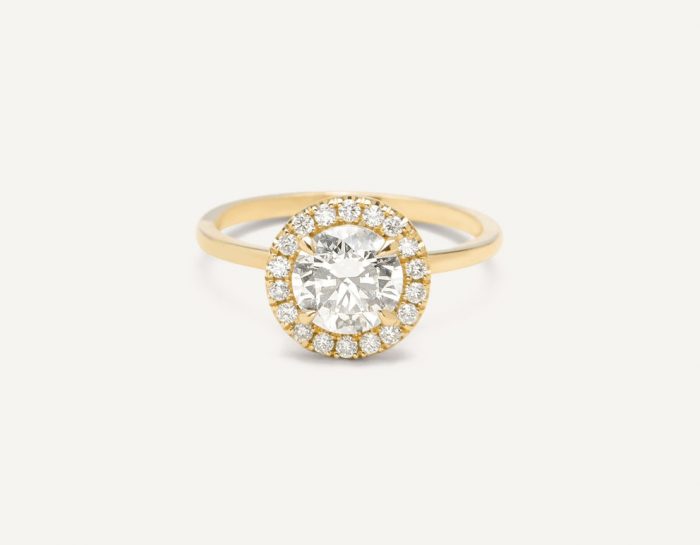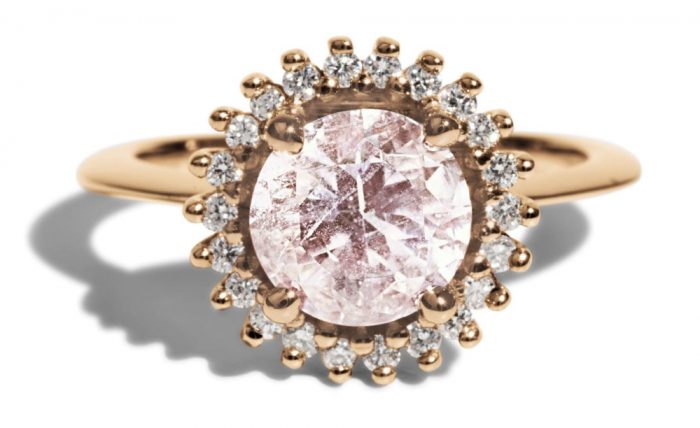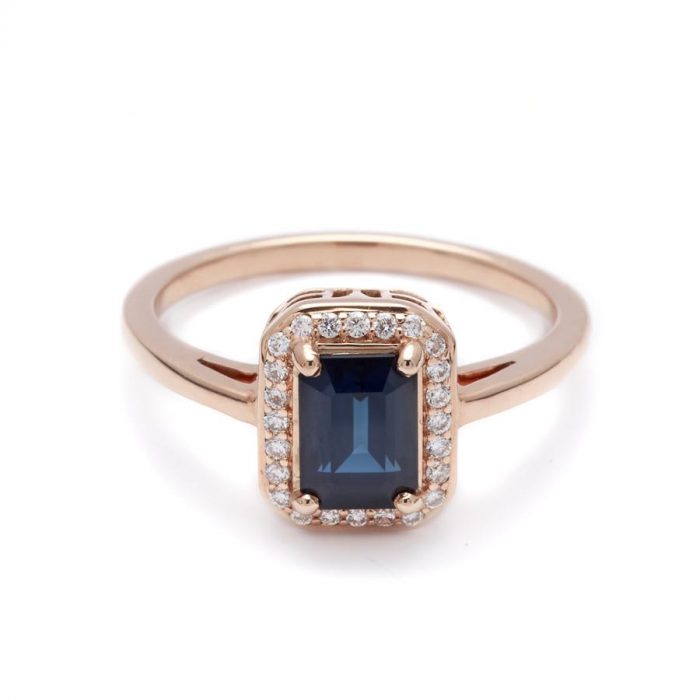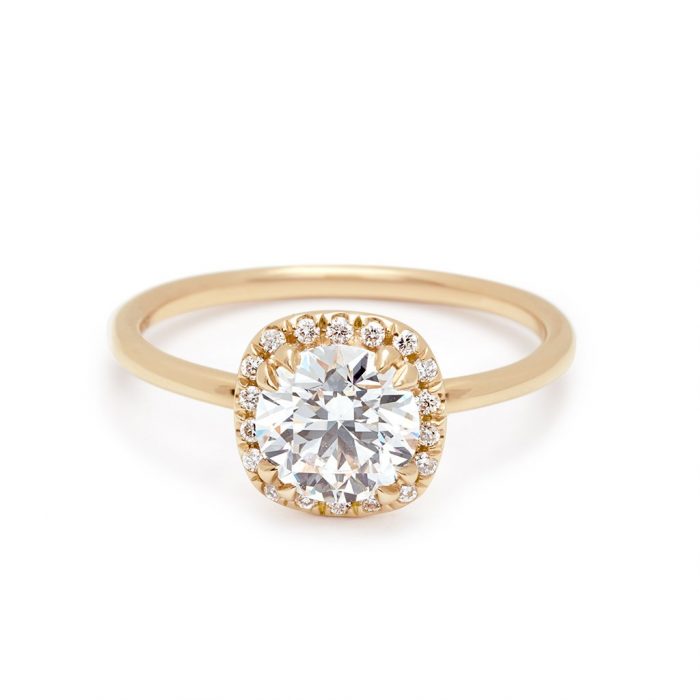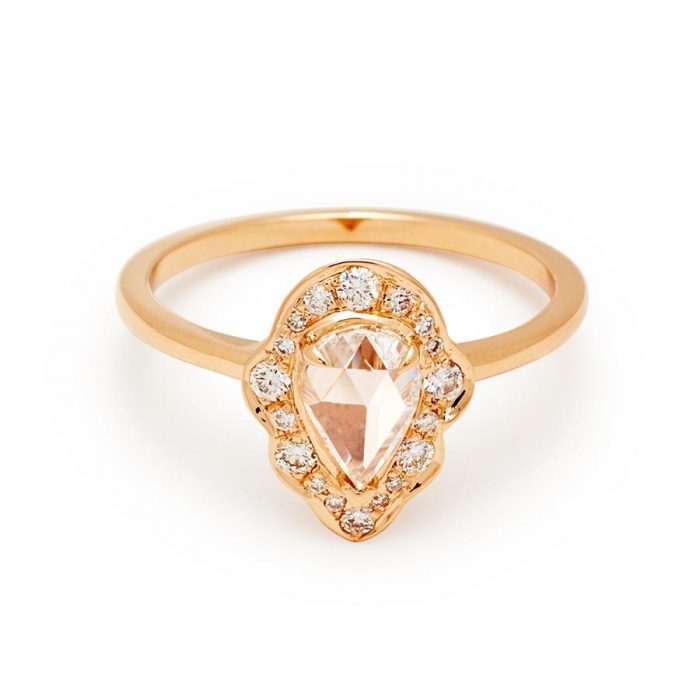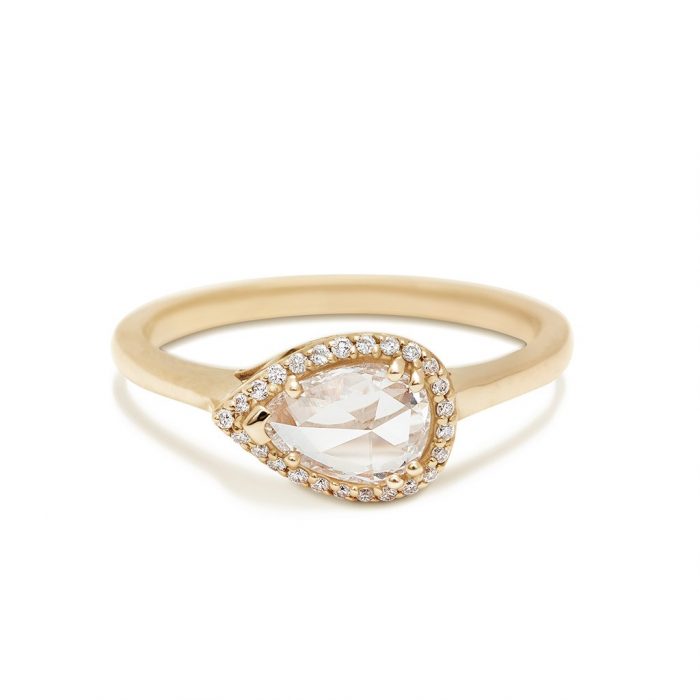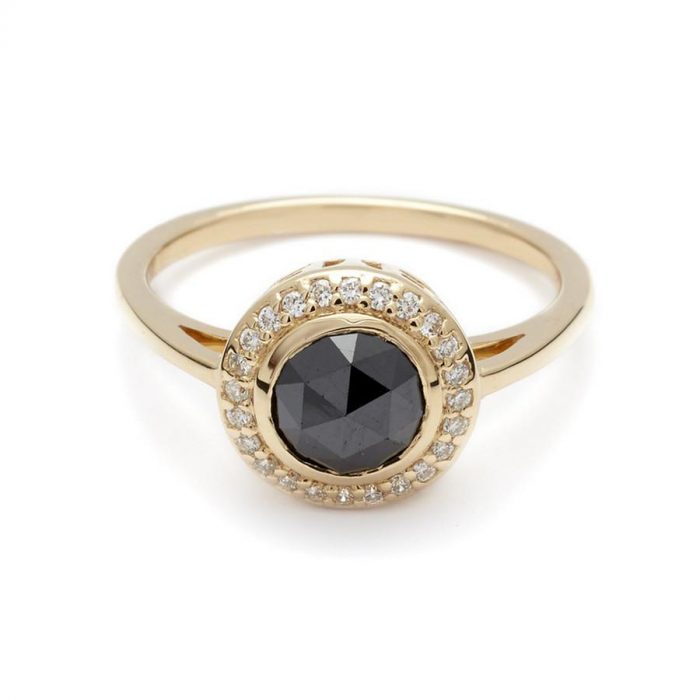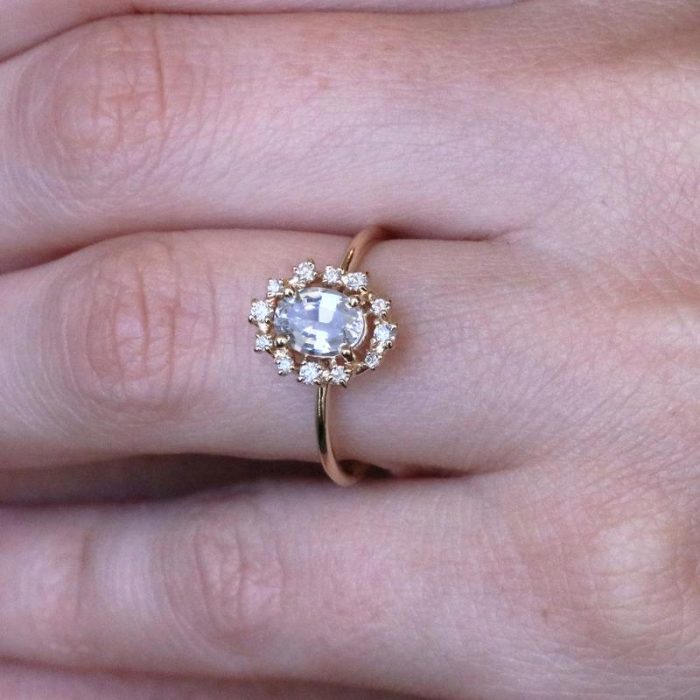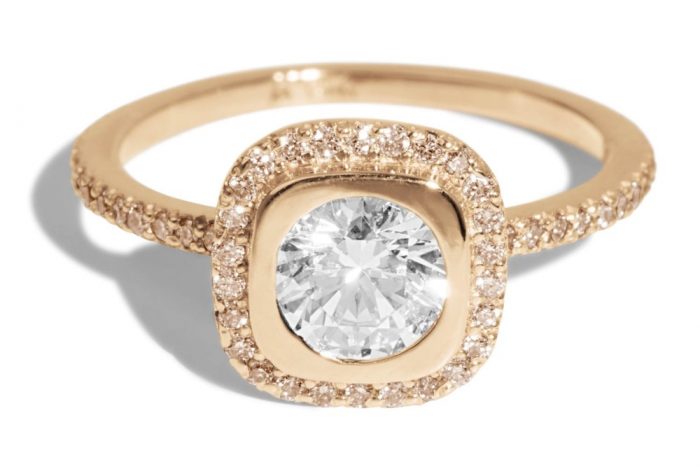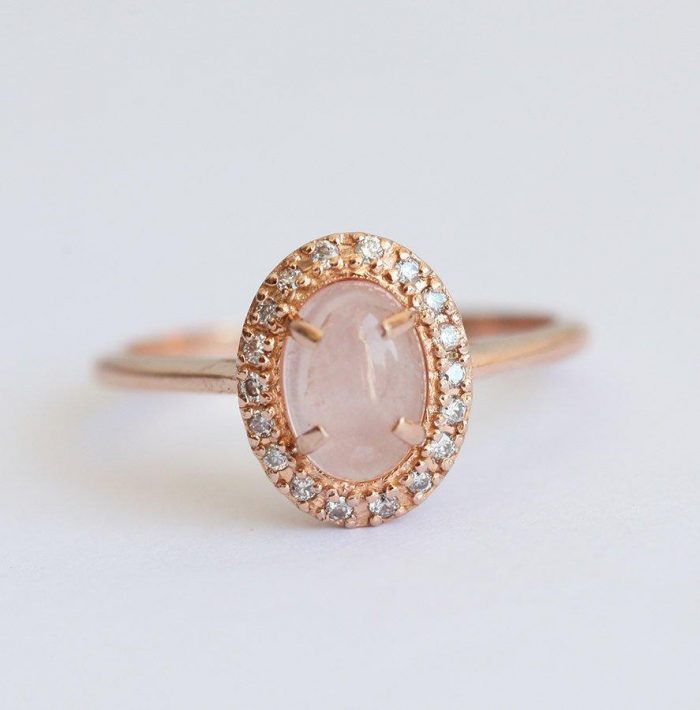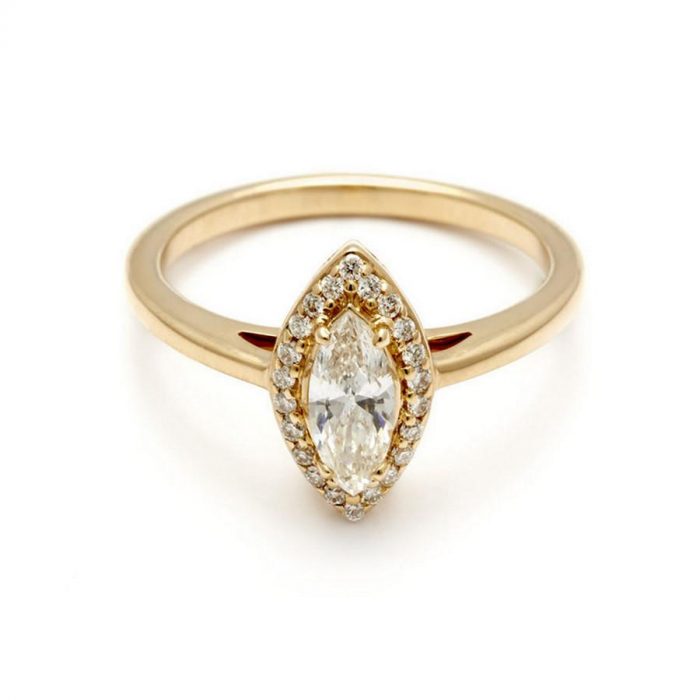 Type Three:
Pear-Shaped Engagement Ring
While Type Threes, known as The Achievers, are often characterized as being image-conscious, we prefer to focus on your charm and adaptable energy when it comes to choosing an engagement ring. A pear-shaped ring brilliantly mirrors your two sides: a soft heart and a sharp wit. The asymmetry of the pear shape speaks to both your versatility as well as your affinity to be a cut above the rest. And, heck yeah, you're going to get so many compliments on the stylish shape too, which we know you'll appreciate!
SHOP PEAR-SHAPED ENGAGEMENT RINGS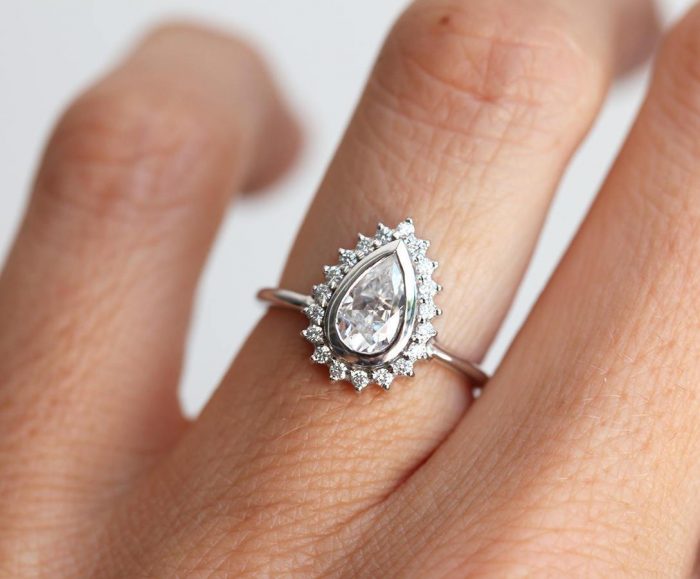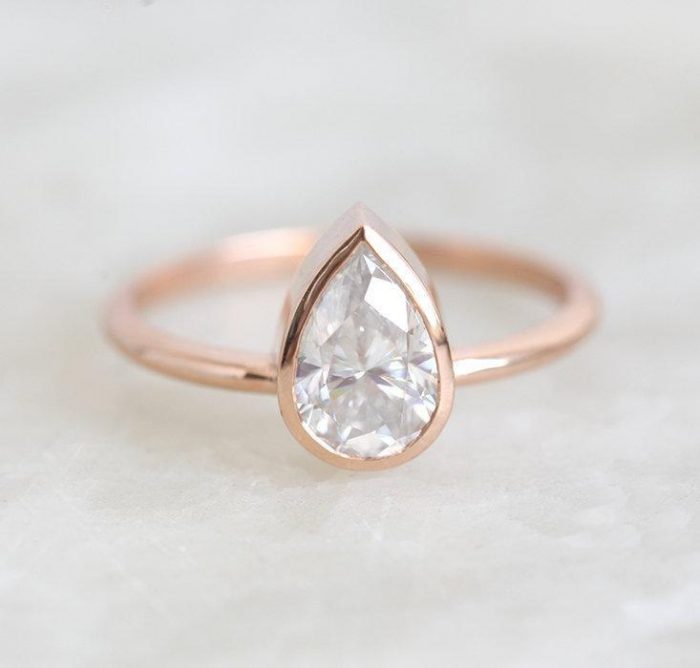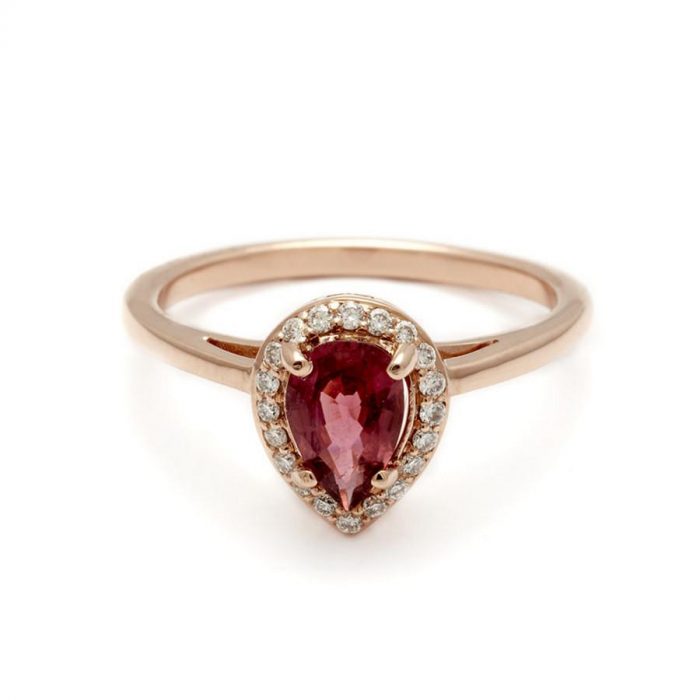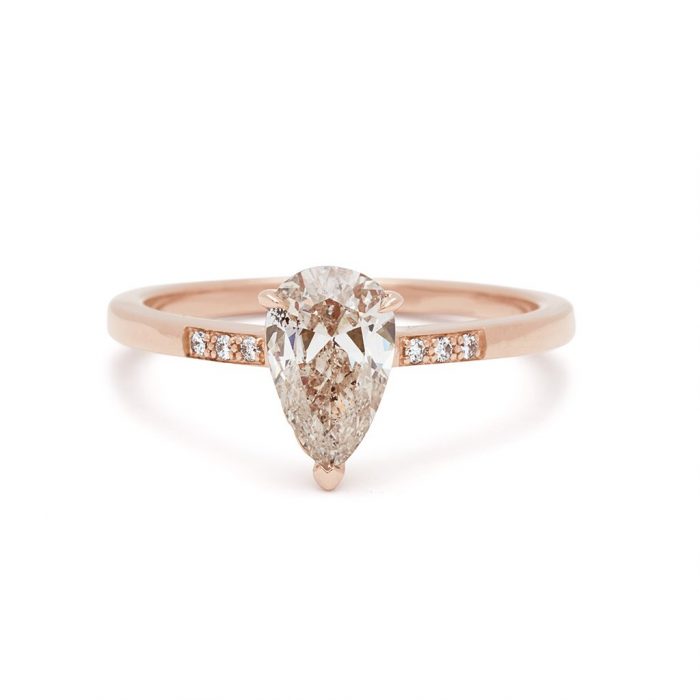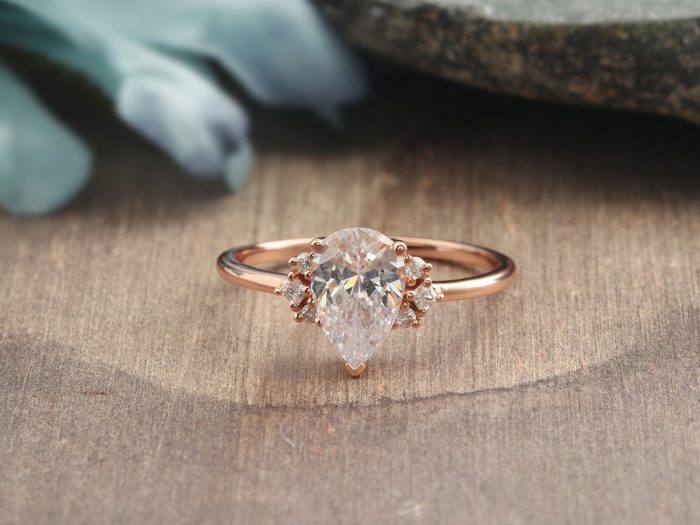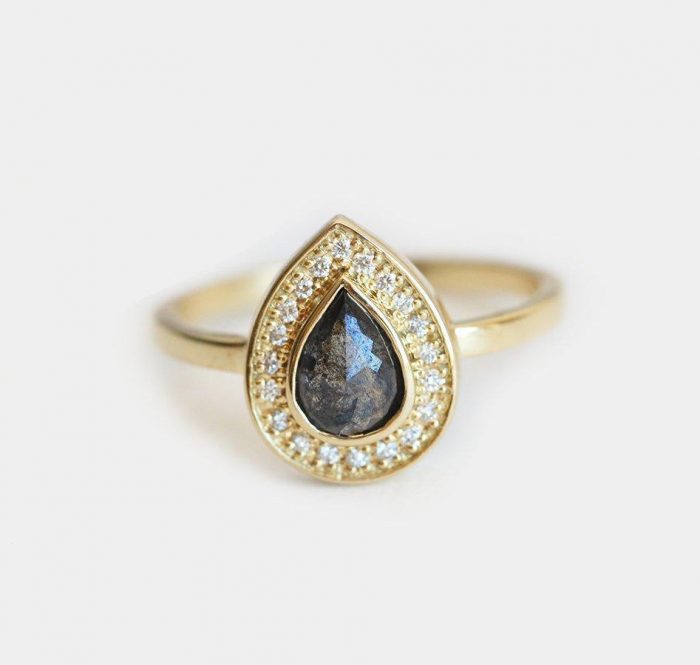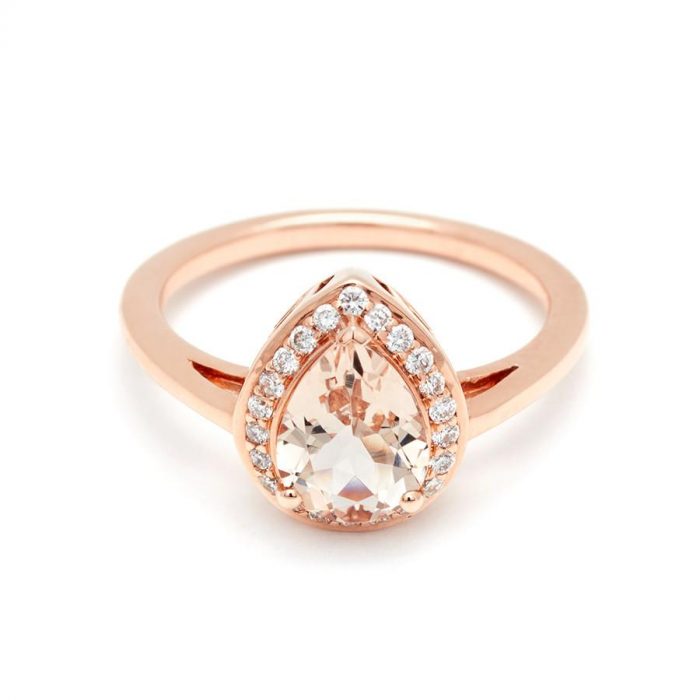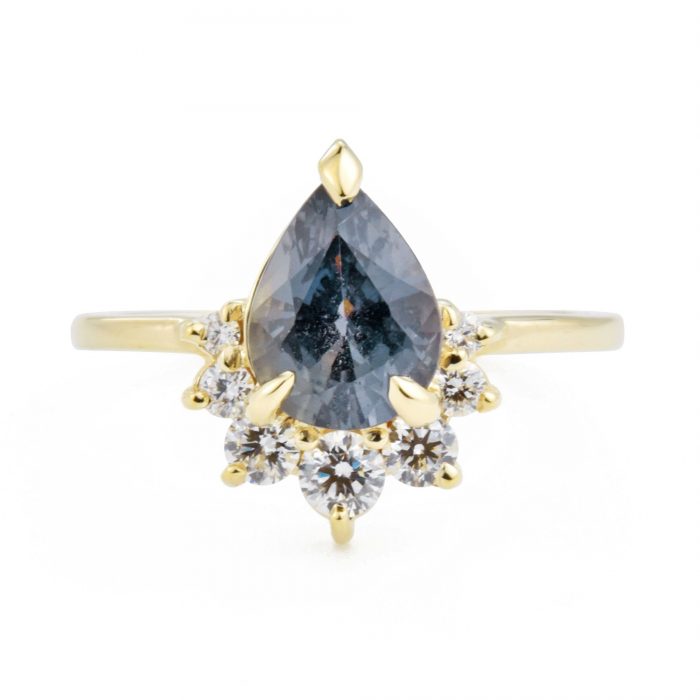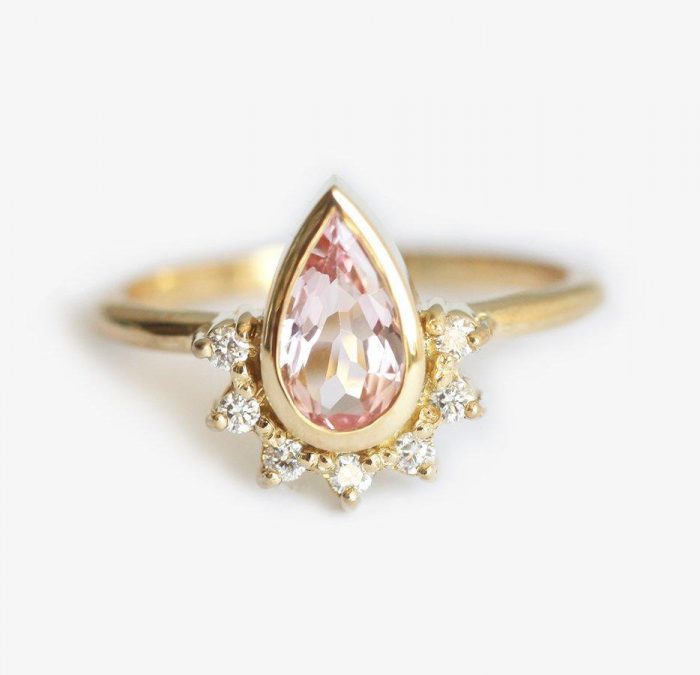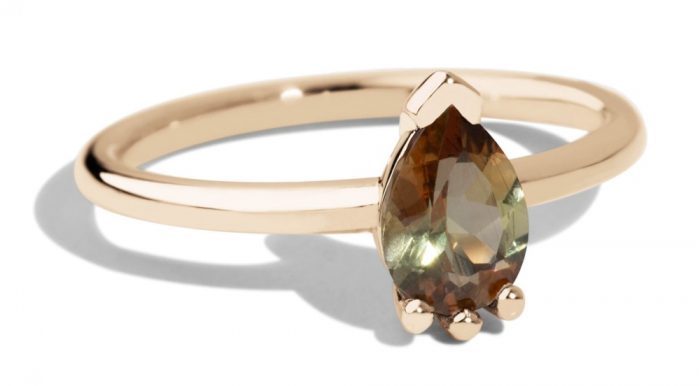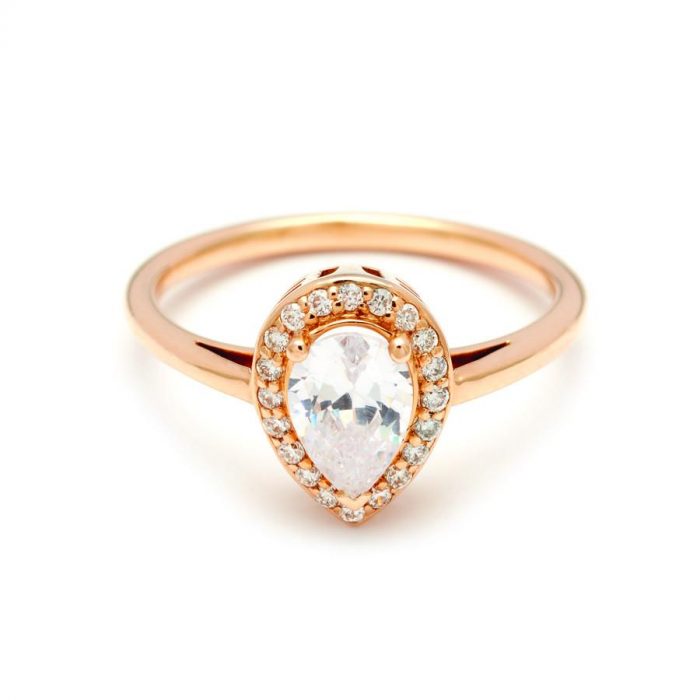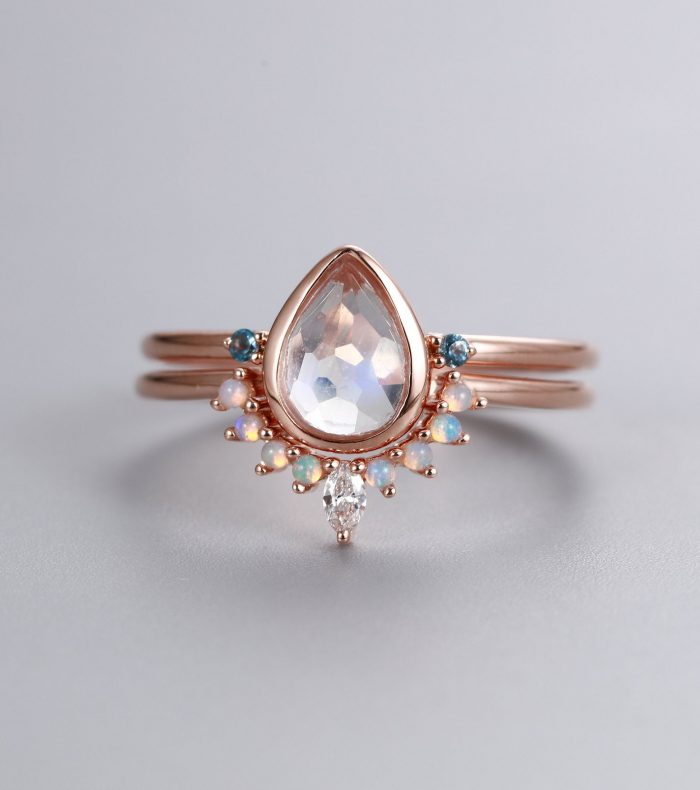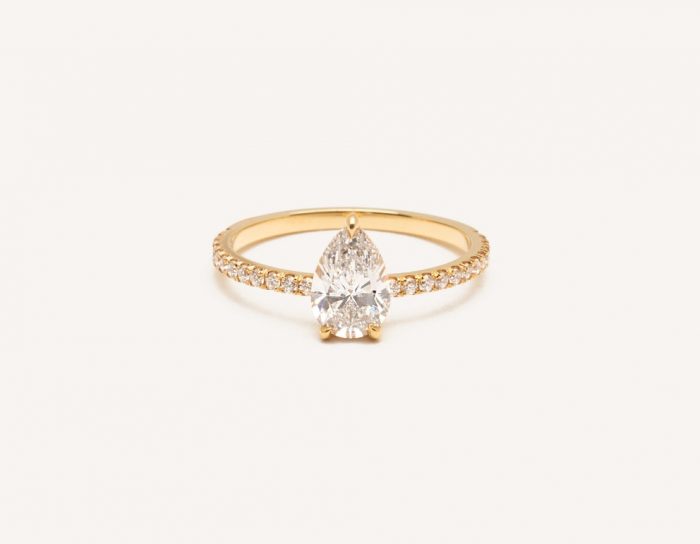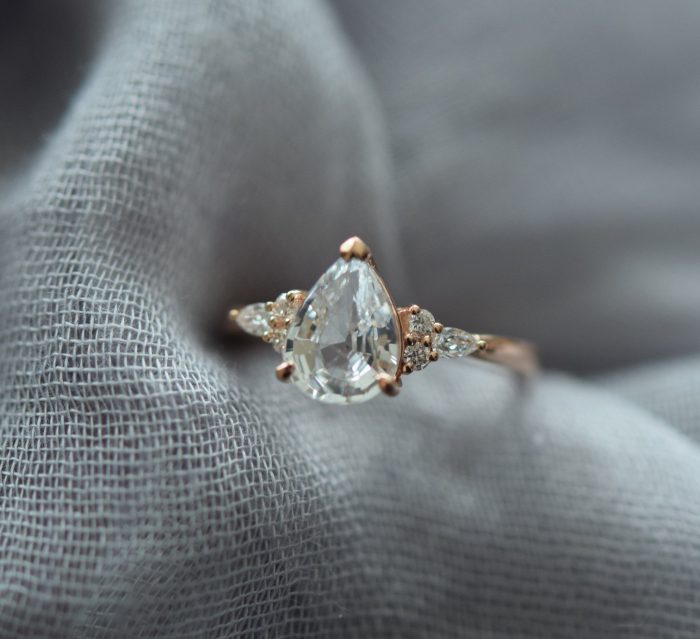 Type Four:
Gemstone Engagement Ring
Seeing as being distinctly different is what makes Type Fours distinctly different from every other type, a gemstone engagement ring is the natural answer for our most distinguishable type! A typical diamond was never on the table because there is nothing a Four loves more than being atypical. (Don't @ us, Fours, you know it's true!) A colored gemstone aligns with your bold and outspoken demeanor while diamond alternatives like moonstone, opal, and pearl offer a uniquely beautiful on a traditional engagement ring.
SHOP GEMSTONE ENGAGEMENT RINGS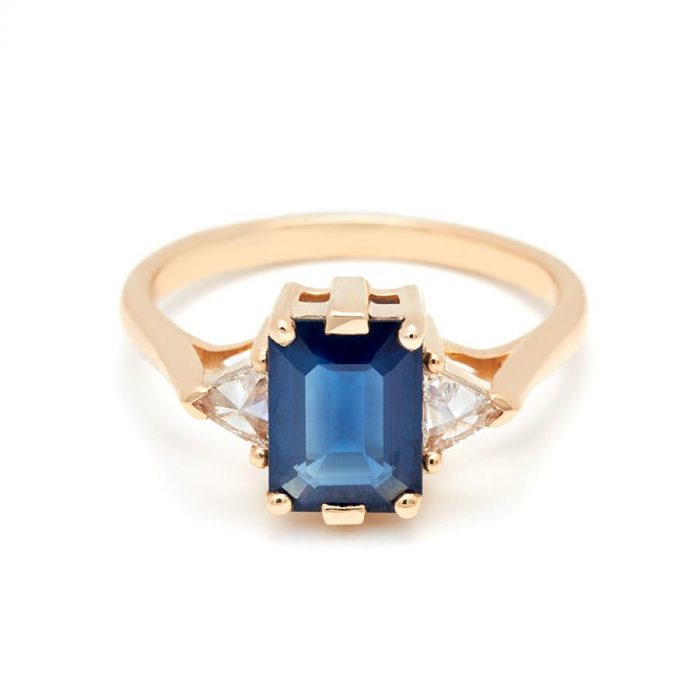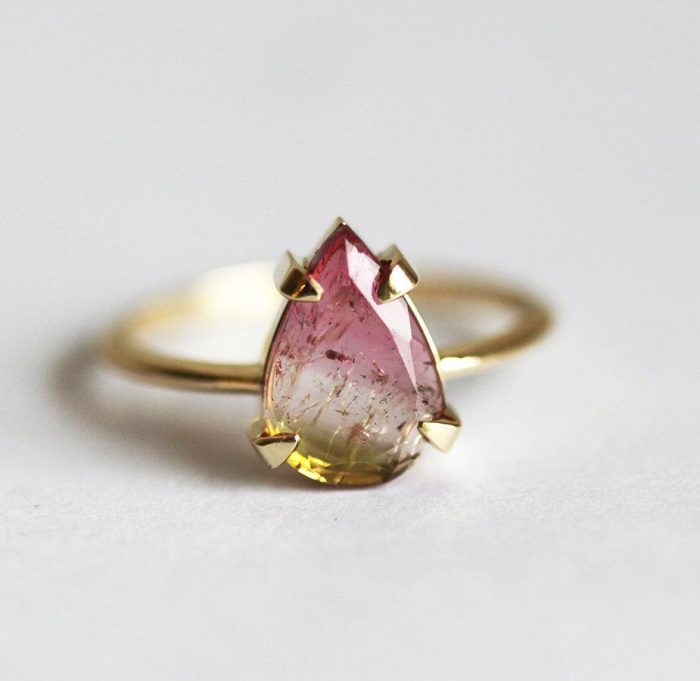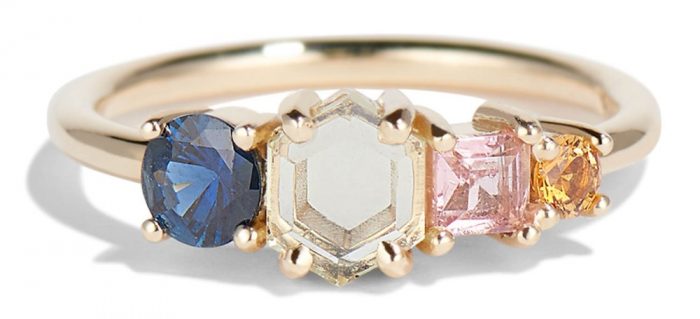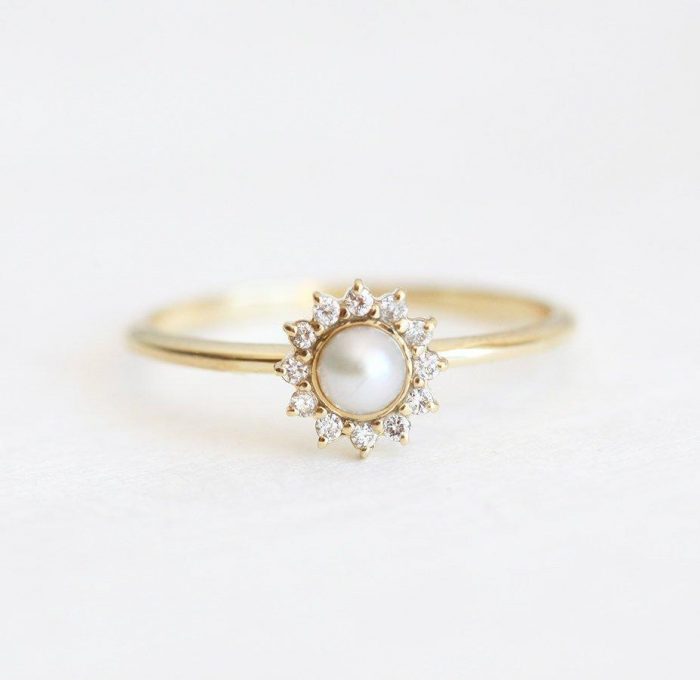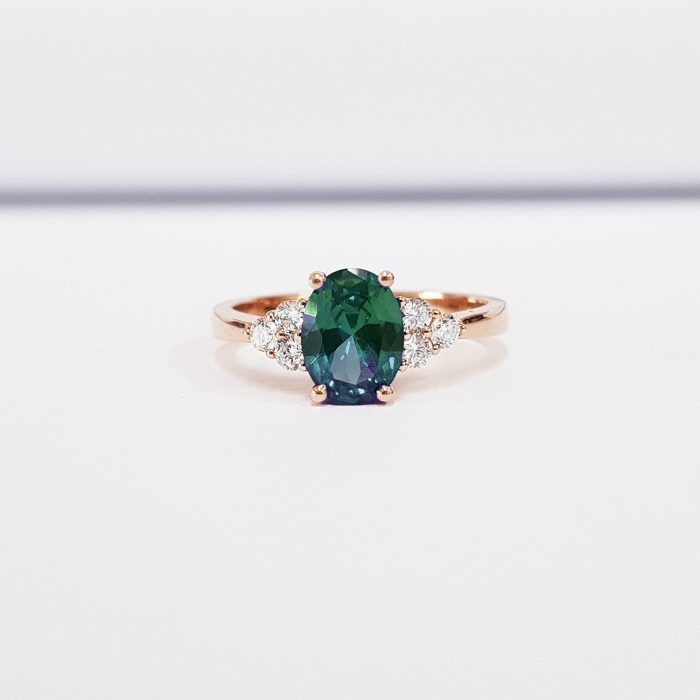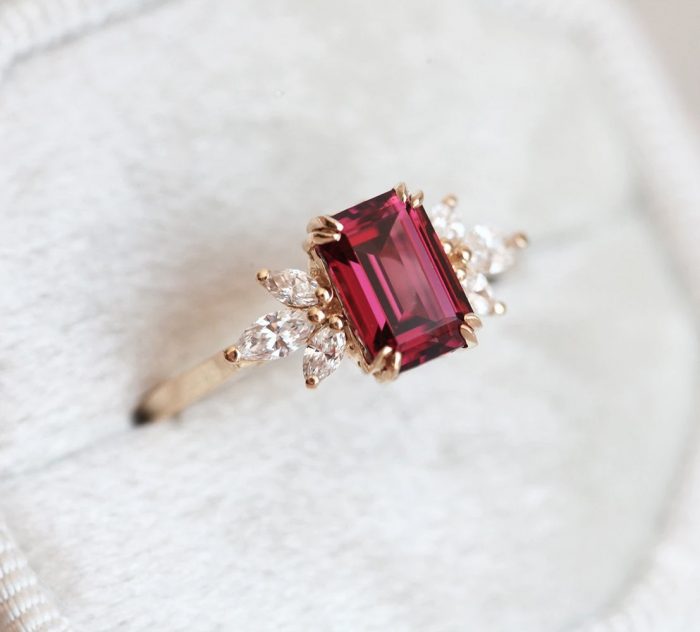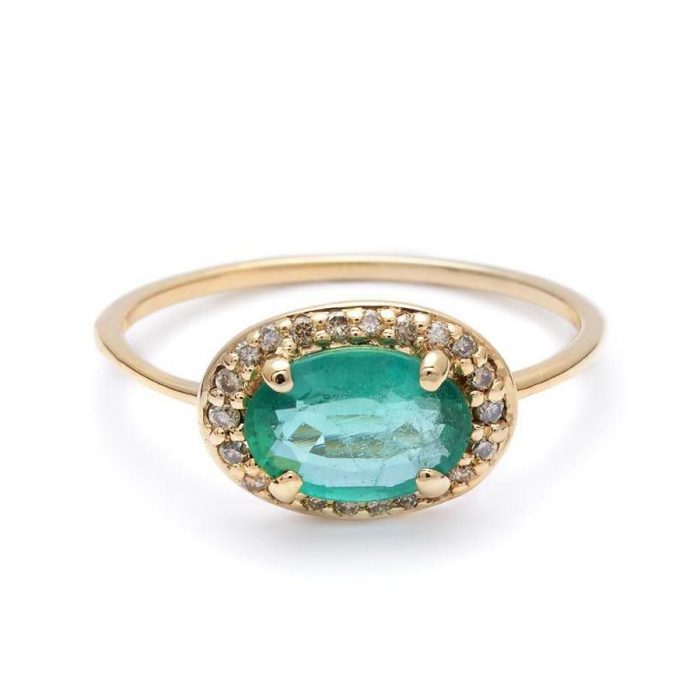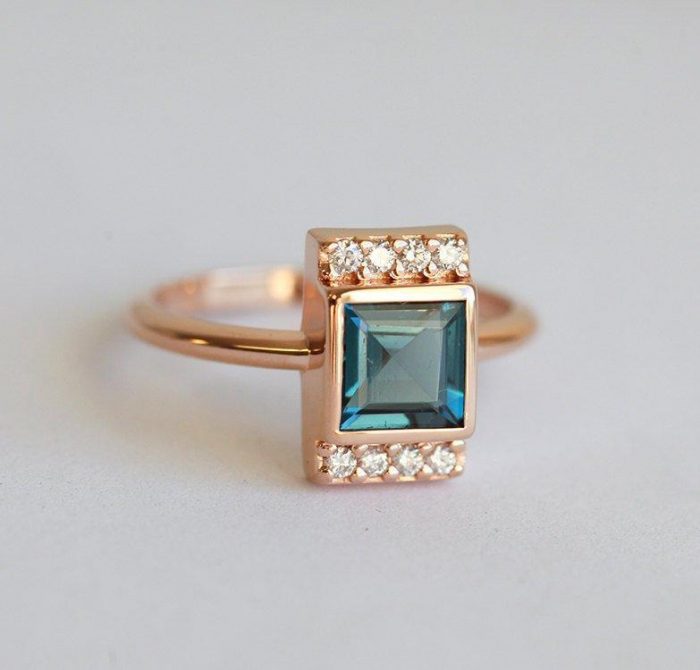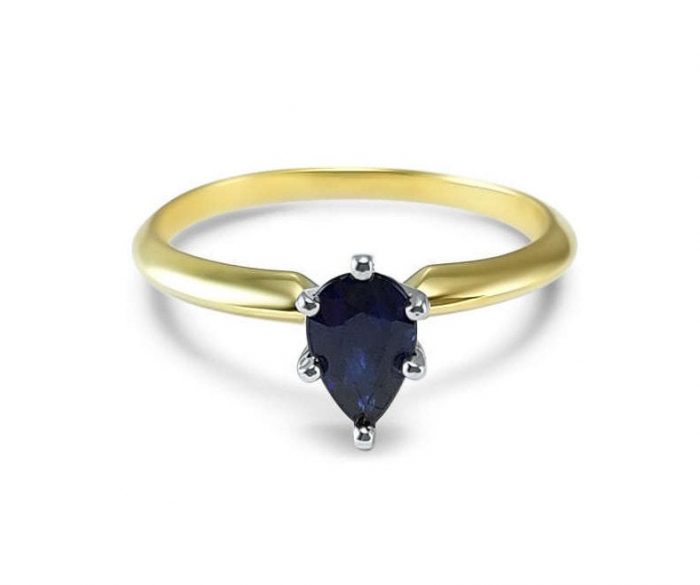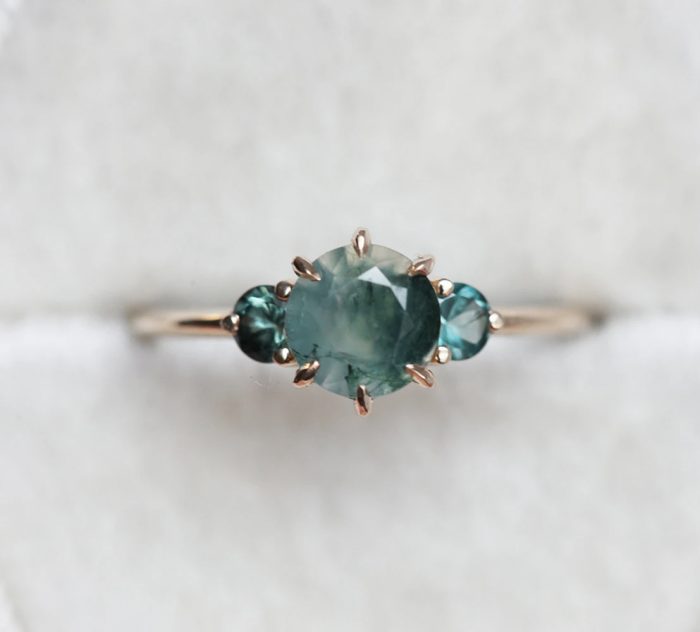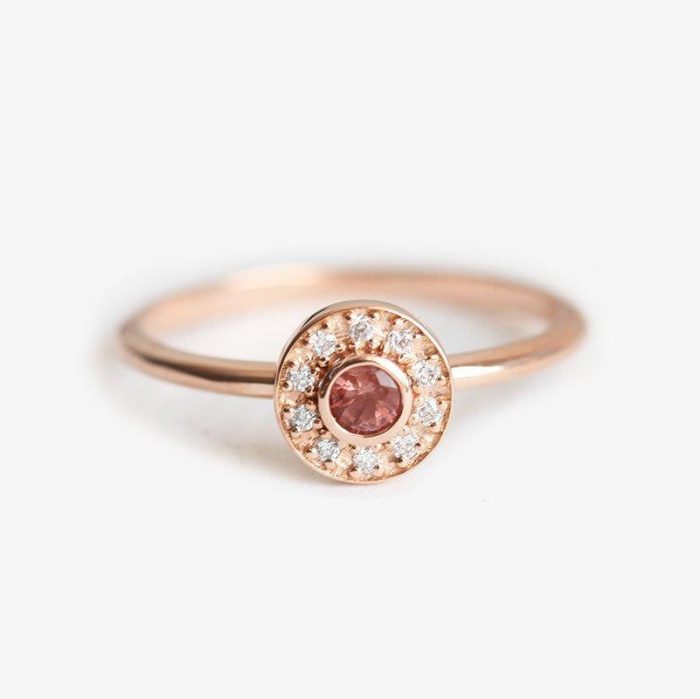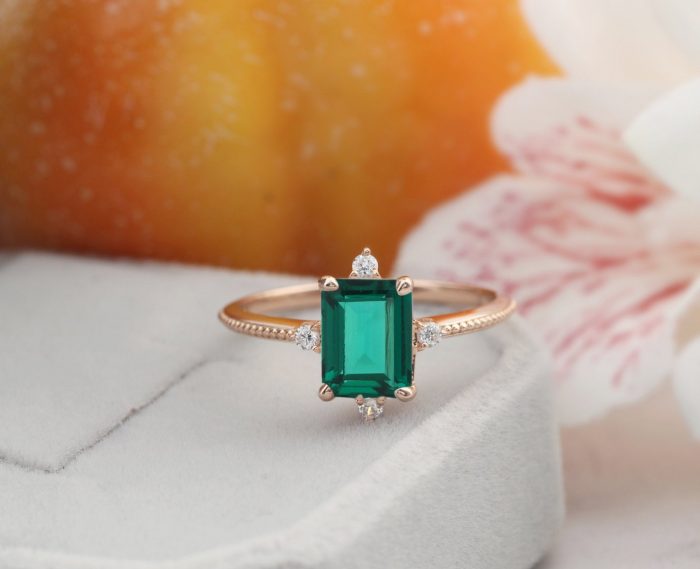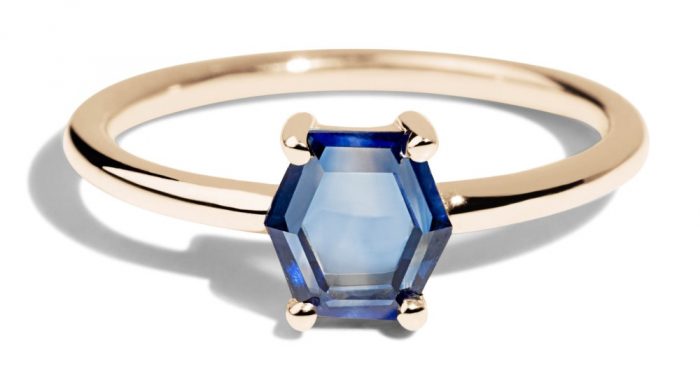 Type Five:
Solitaire Engagement Ring
Solitude is a fundamental aspect of life for Type Fives, who deeply value independence and self-discovery. A solitaire engagement ring serves as a beautiful reminder of a Type Five's autonomy within their relationship. Worry not, Fives, because a while a solitaire ring may be practical (much like you!), it definitely doesn't have to be boring! You deserve a setting as dazzling and special as you are that equally complements your style and your straightforward attitude.
SHOP SOLITAIRE ENGAGEMENT RINGS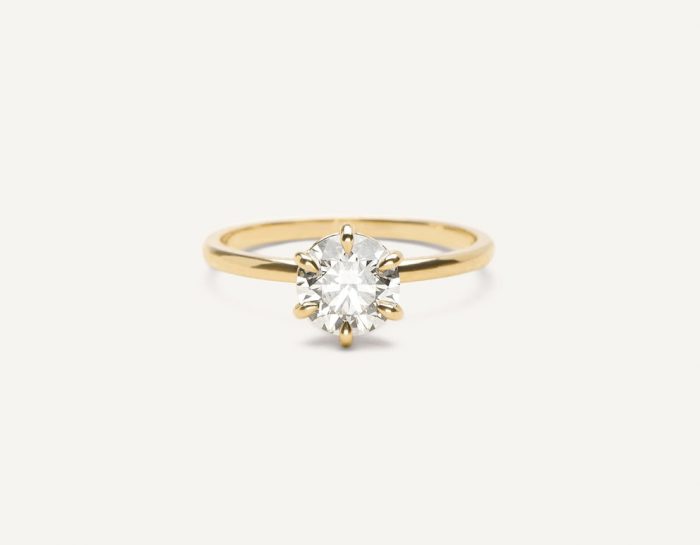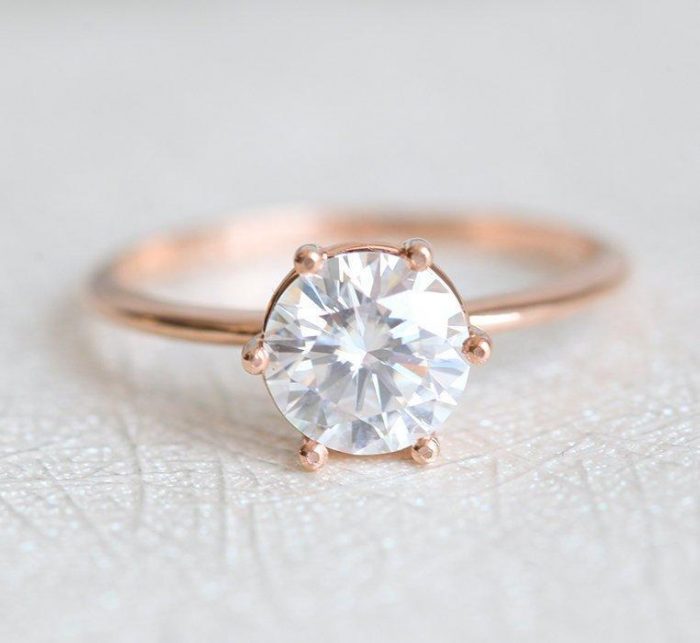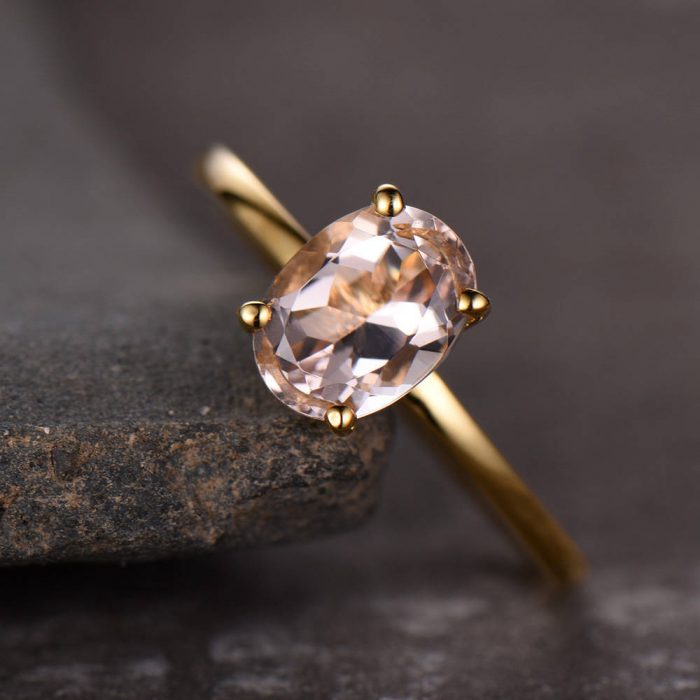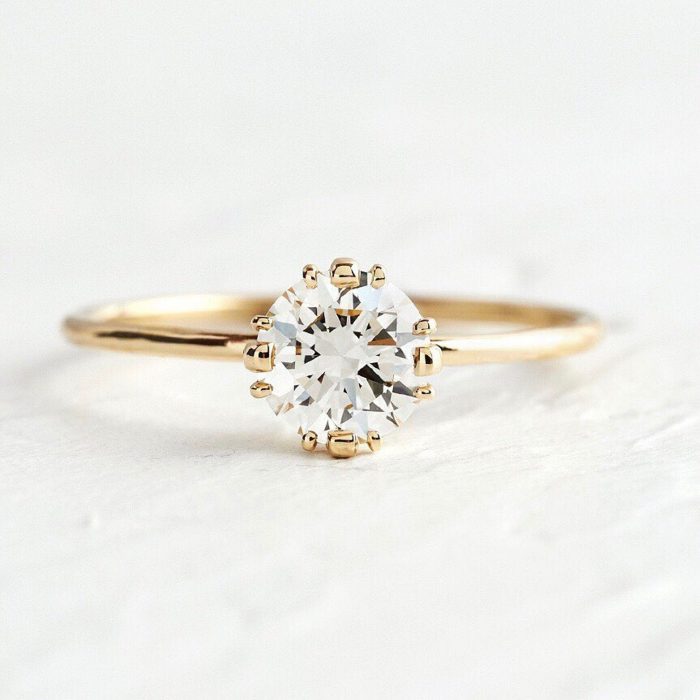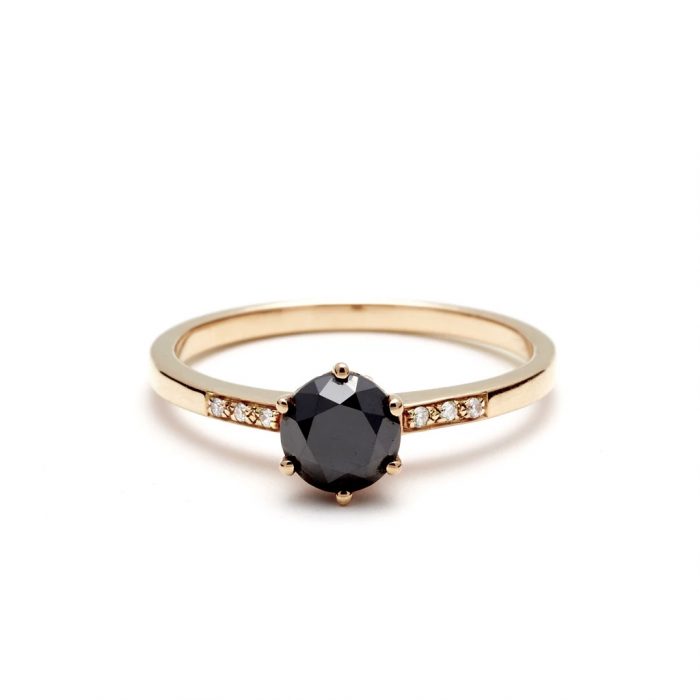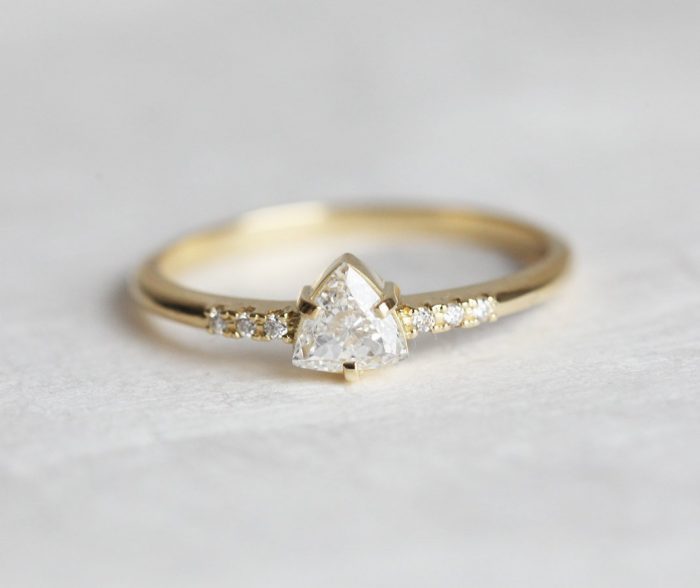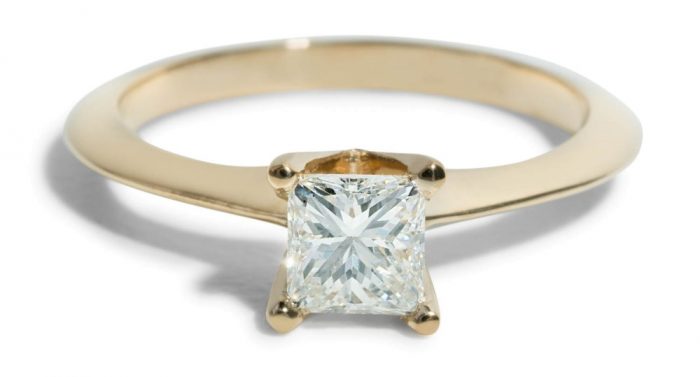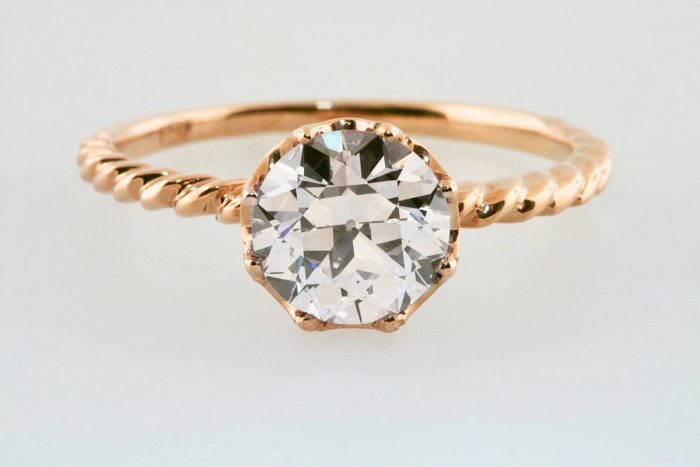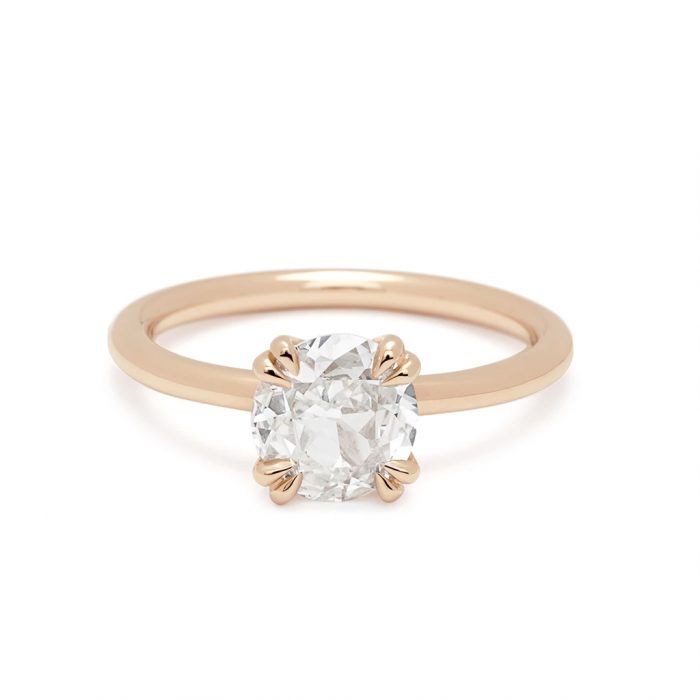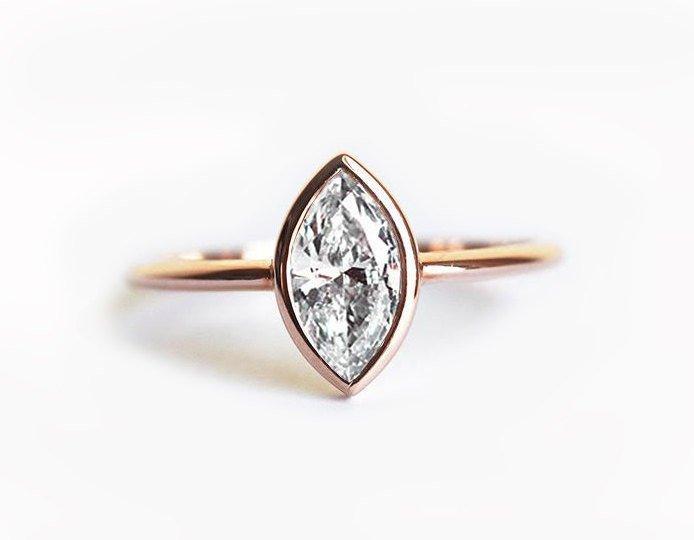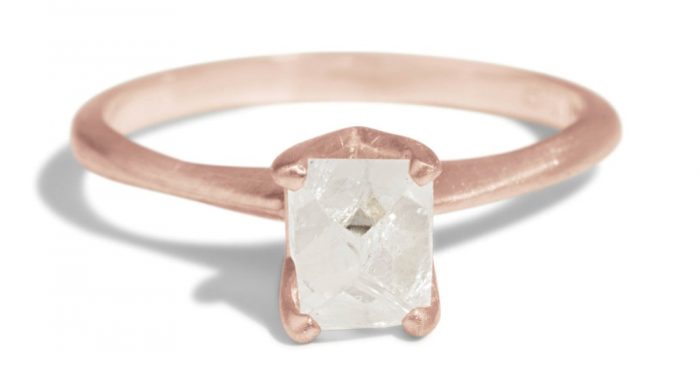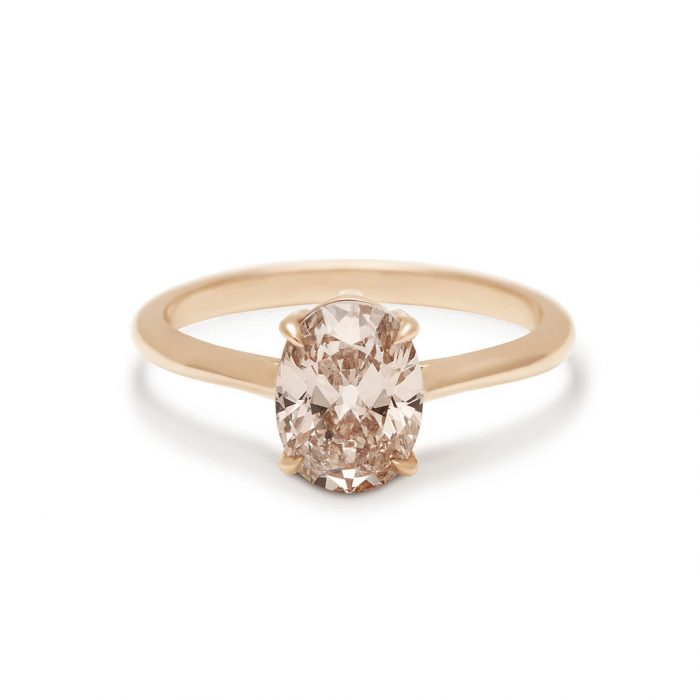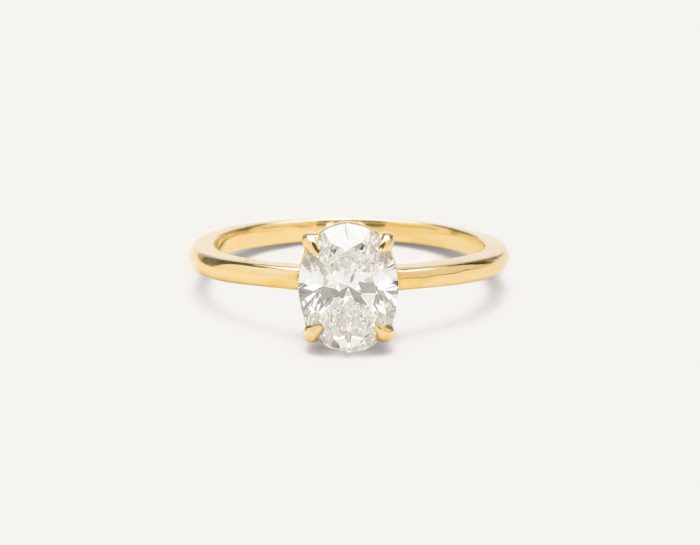 Type Six:
Cluster Engagement Ring
What better engagement ring for our dear Loyalist than a cluster setting! More than any other number, Type Six is dedicated to community and moves through the world with their people in mind, first and foremost. For a Six, the multiple stones on a cluster ring can be representative of your multiple deep relationships as well as the security you've found in your commitment to your person. Wearing your cluster engagement ring is a badge of trust, comfort, and bond to carry you through any self-doubt or uncertainty your future may hold.
SHOP CLUSTER ENGAGEMENT RINGS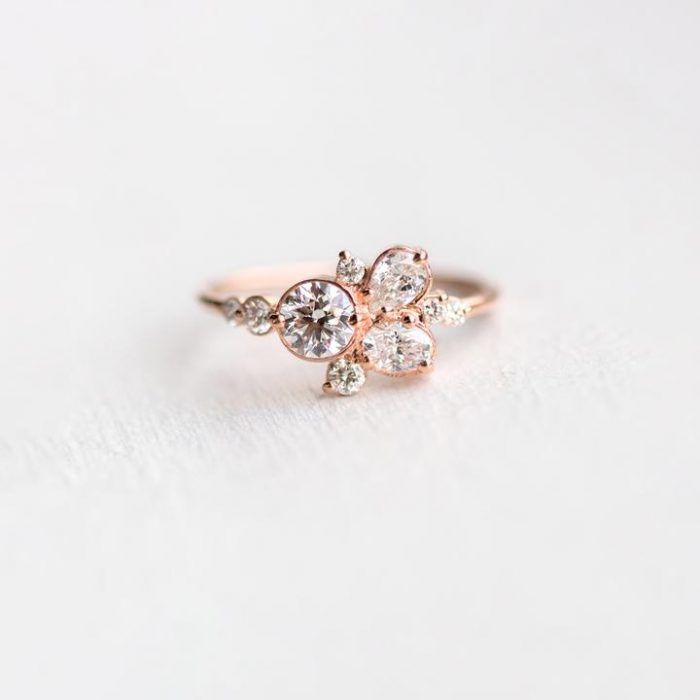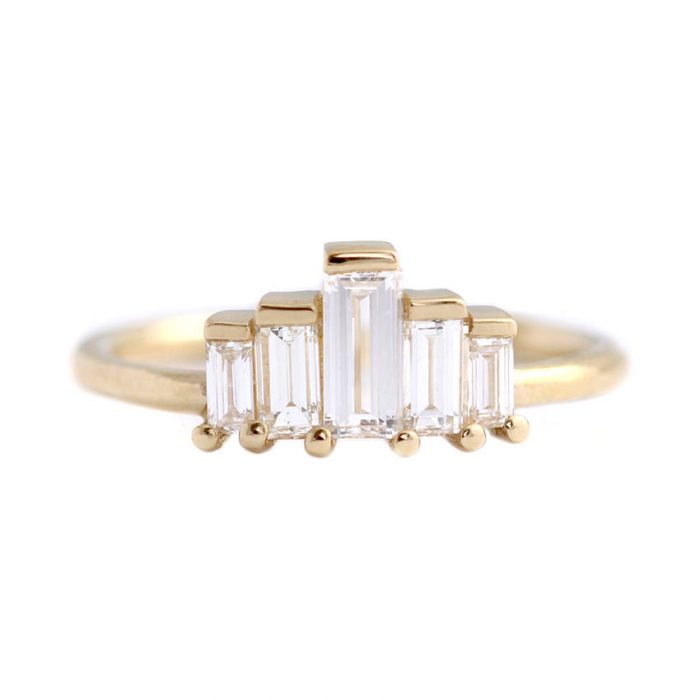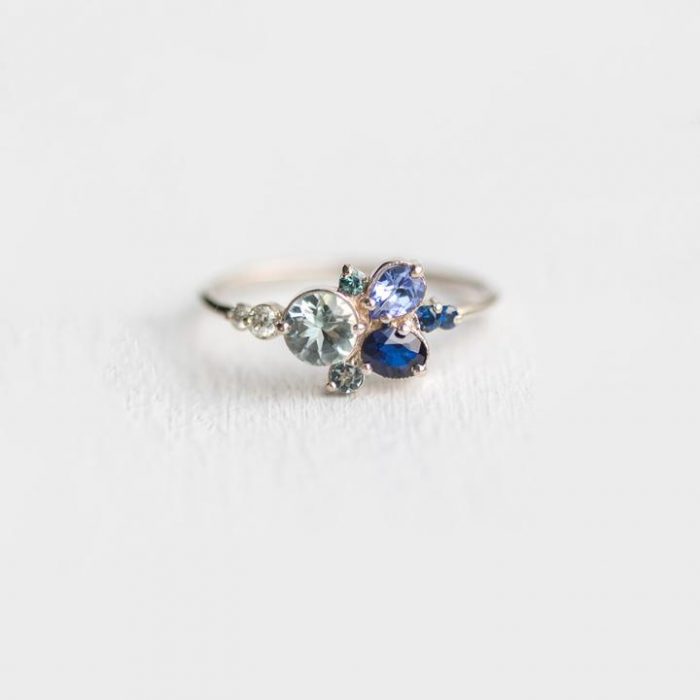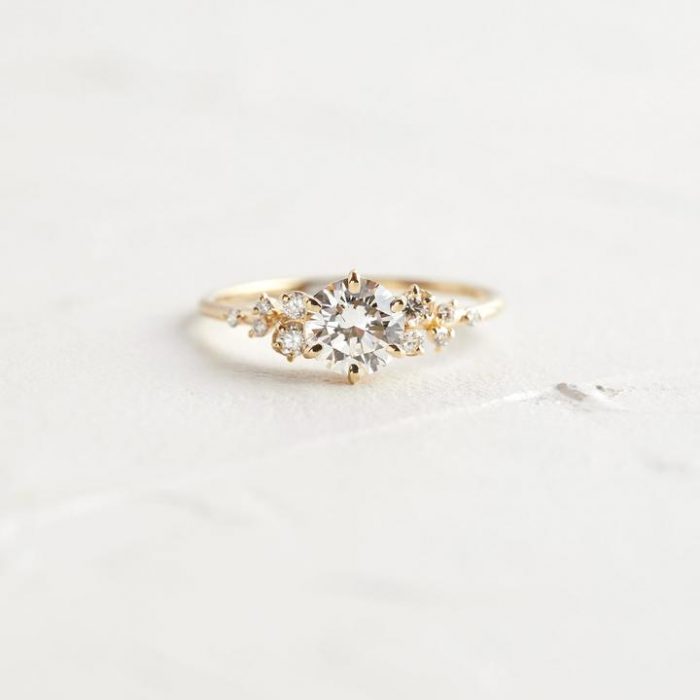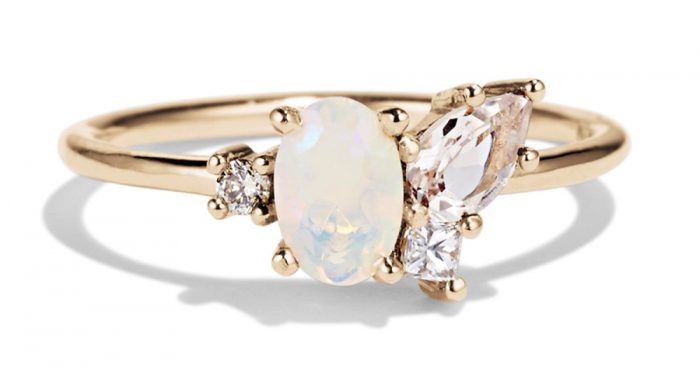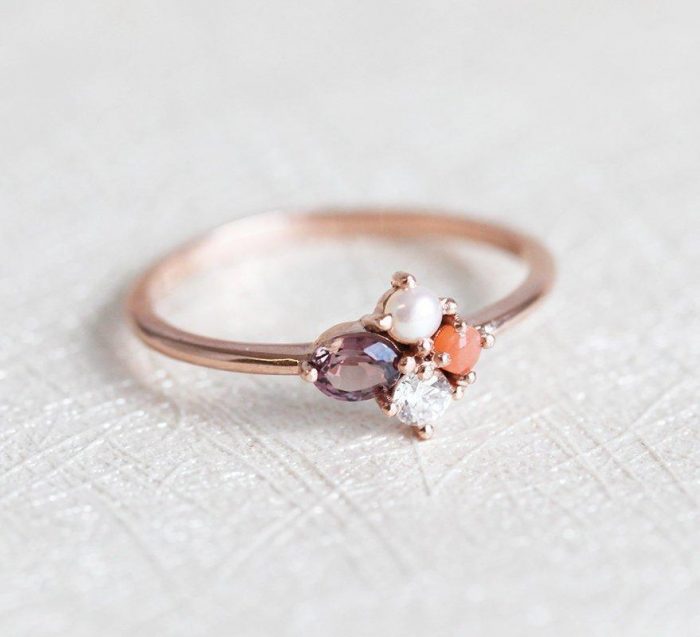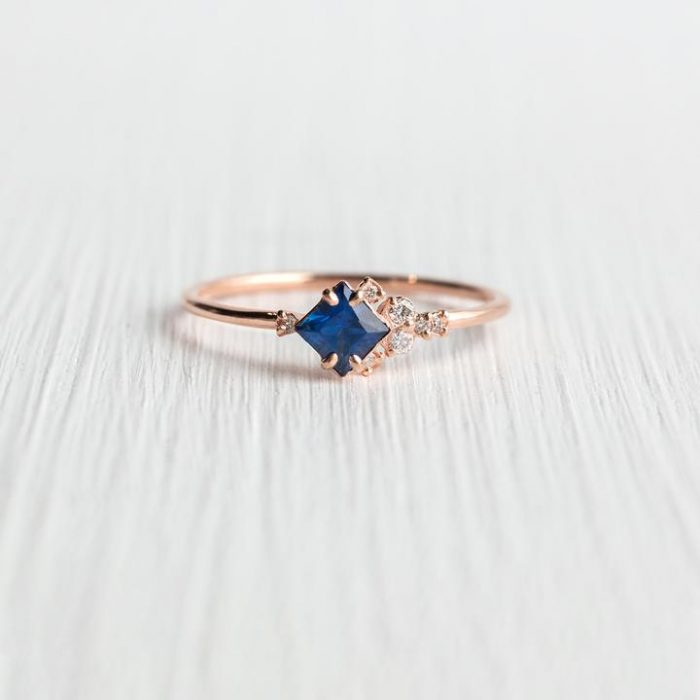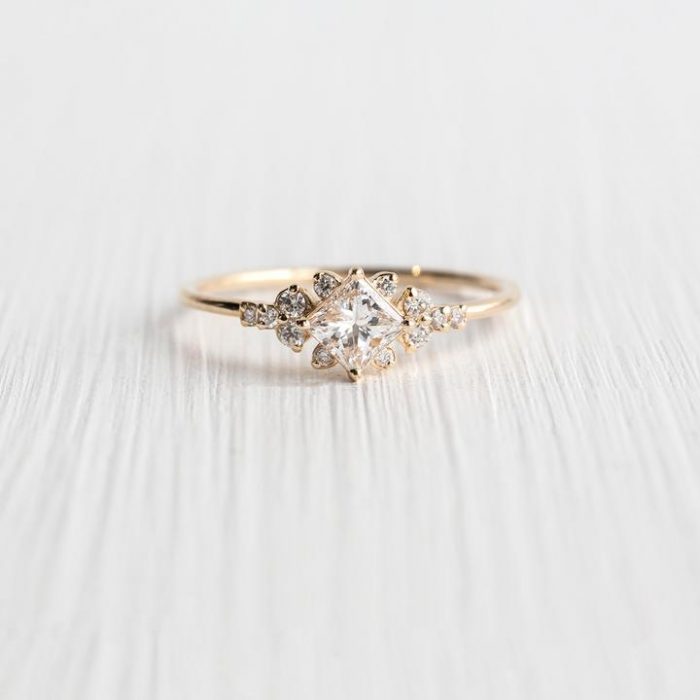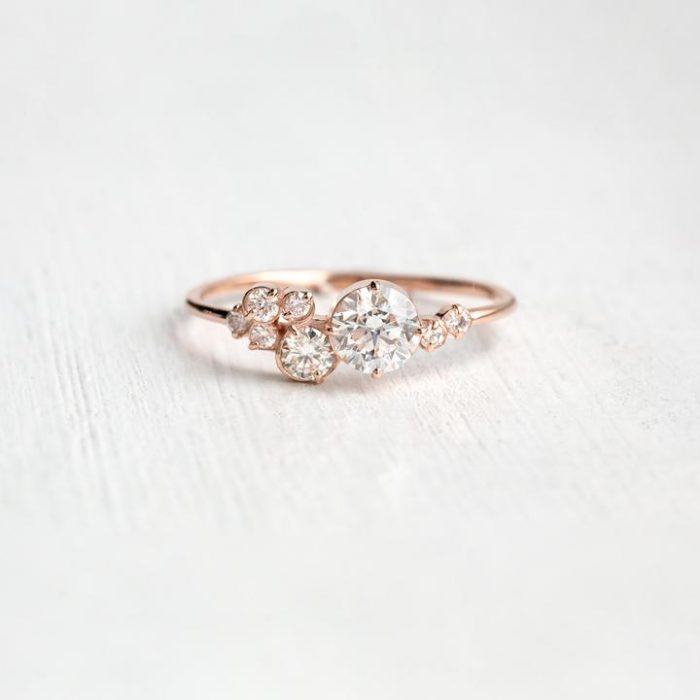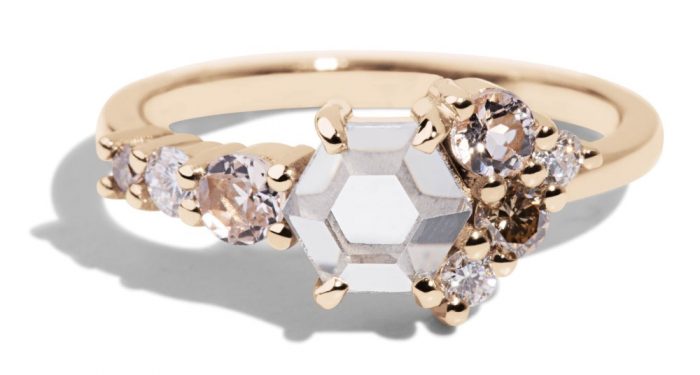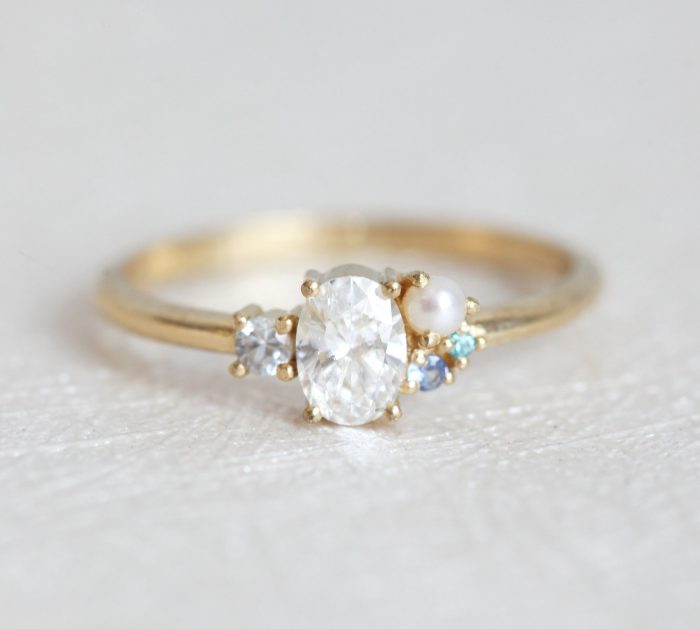 Type Seven:
Stacking Engagement Ring Set
Pinning down one engagement ring can be tough for a Type Seven, also known as The Enthusiast, whose FOMO keeps them up at night! To honor your itch to have a little bit of everything, say "yes" to a stacking engagement ring set. Your sights are ever changing and your stack can be too; choose a new stacking order or decide to rock a different number of rings based on your mood. Every day is a new adventure for you full of endless possibilities and your engagement ring set is just step one!
SHOP STACKING ENGAGEMENT RING SETS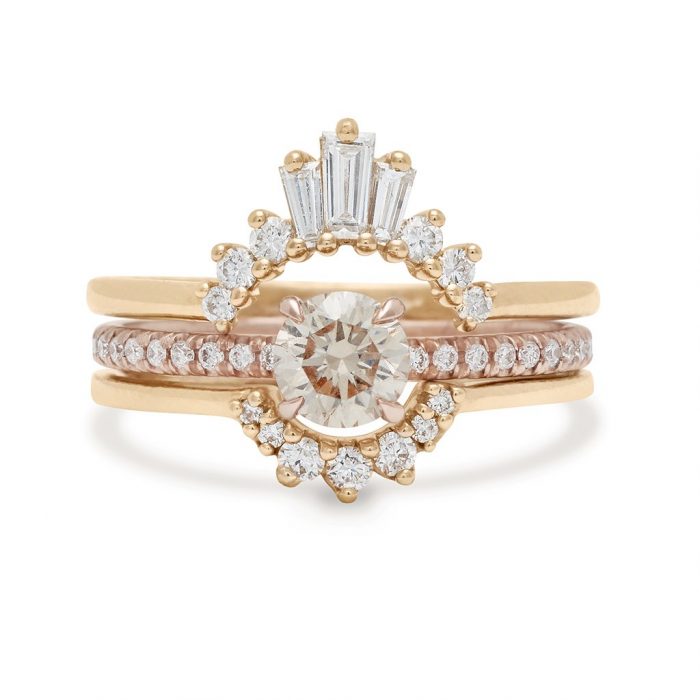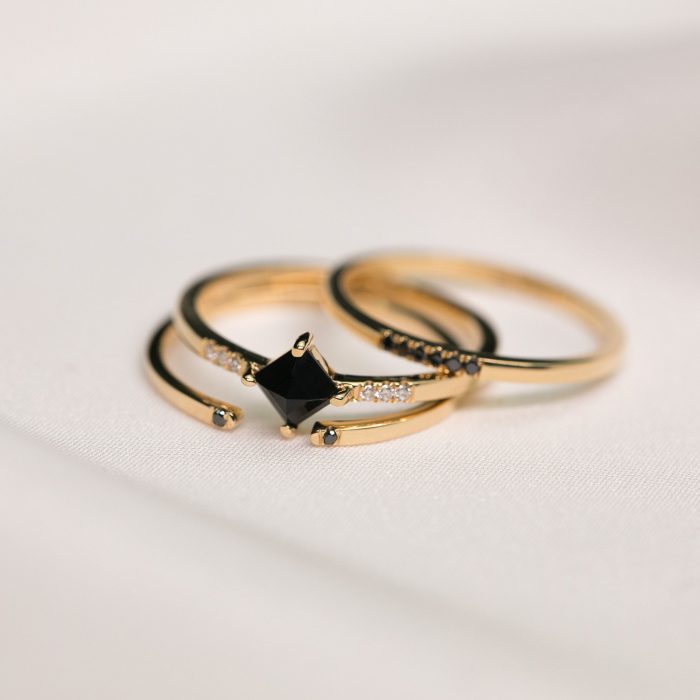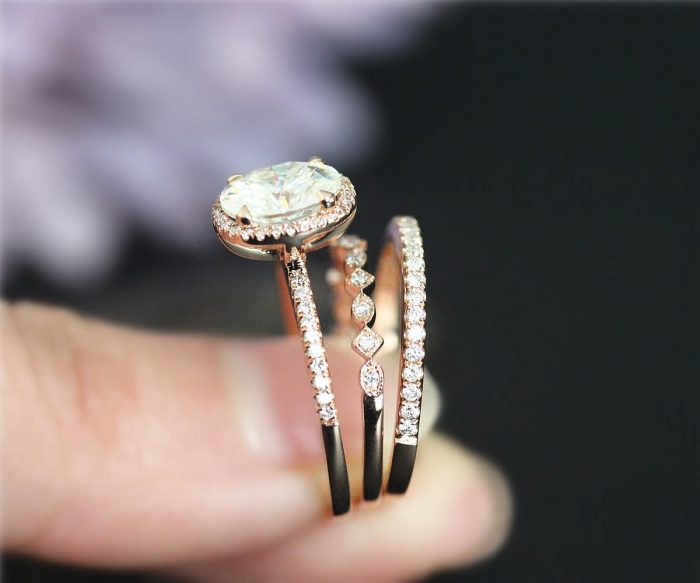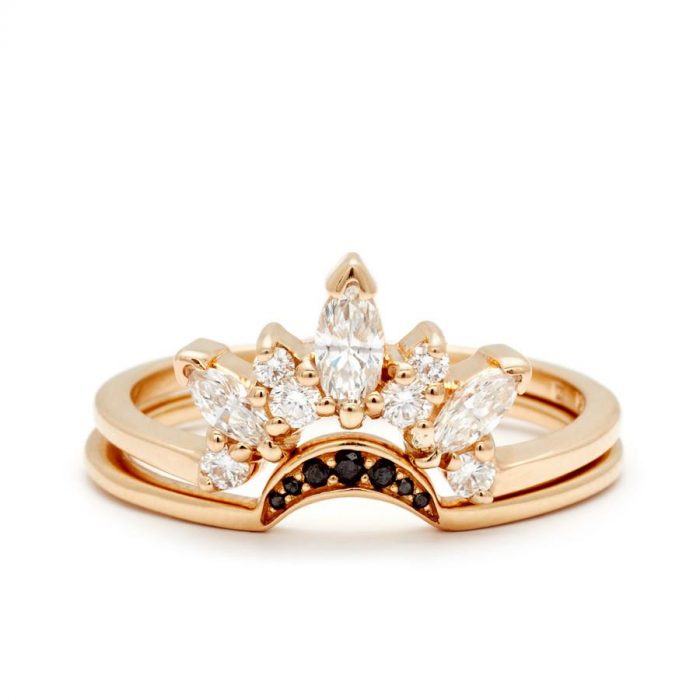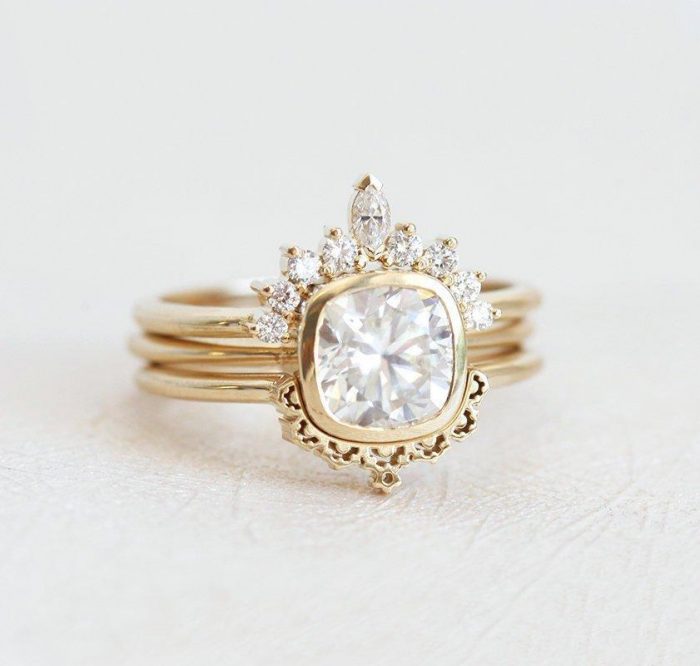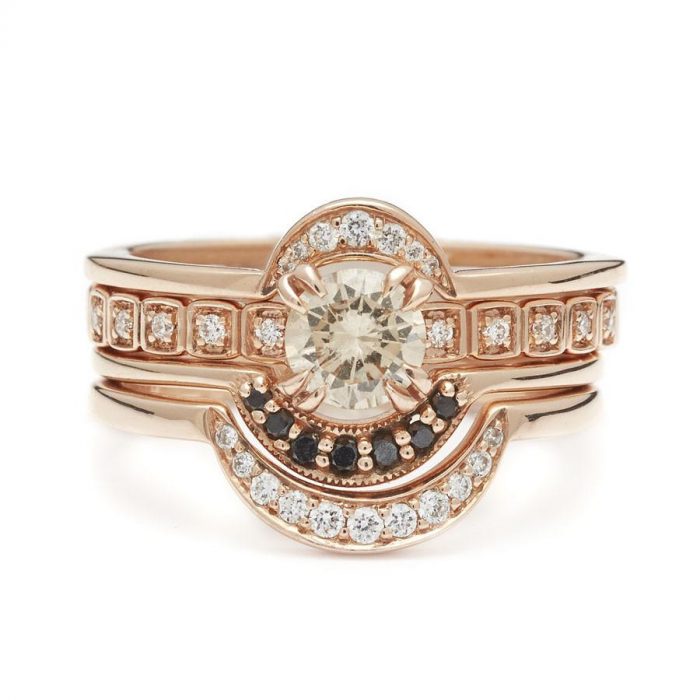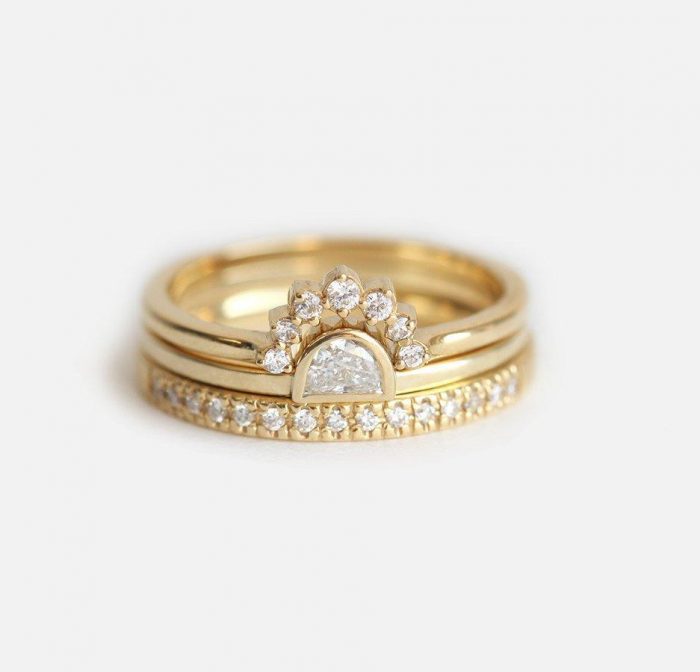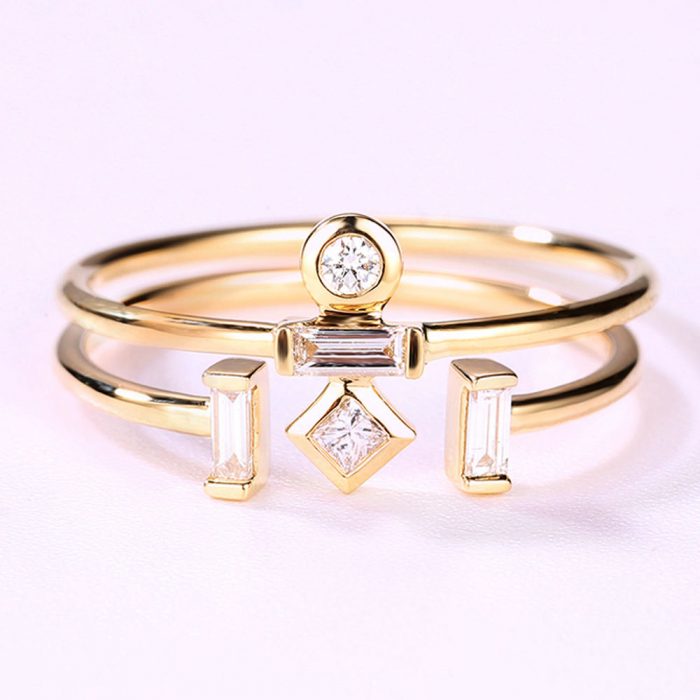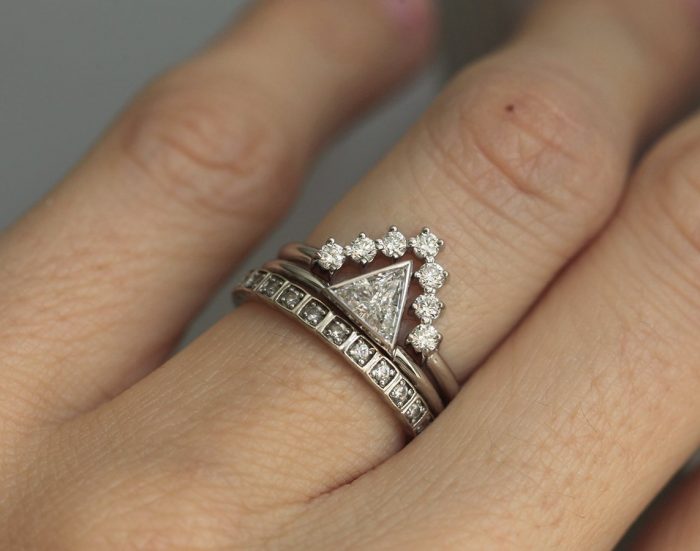 Type Eight:
Emerald-Cut Engagement Ring
For the most commanding presence on the Enneagram, only one ring could do you justice: the emerald-cut. Type Eights, known as The Challenger, are characterized as confident, unyielding, which speaks as much to your qualities as a leader (hello, trendsetter!) as it does how fiercely you love. The rectangular Art Deco-inspired setting demonstrates how you live out loud, not to mention your larger-than-life heart. Unique, sophisticated, and dramatic, your emerald-cut engagement ring is a token of your assertive and passionate spirit.
SHOP EMERALD-CUT ENGAGEMENT RINGS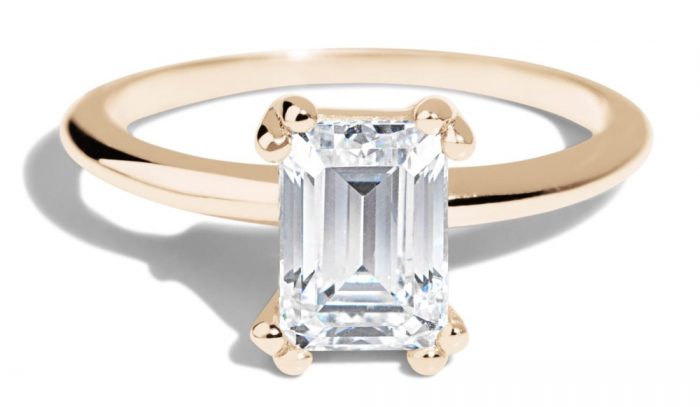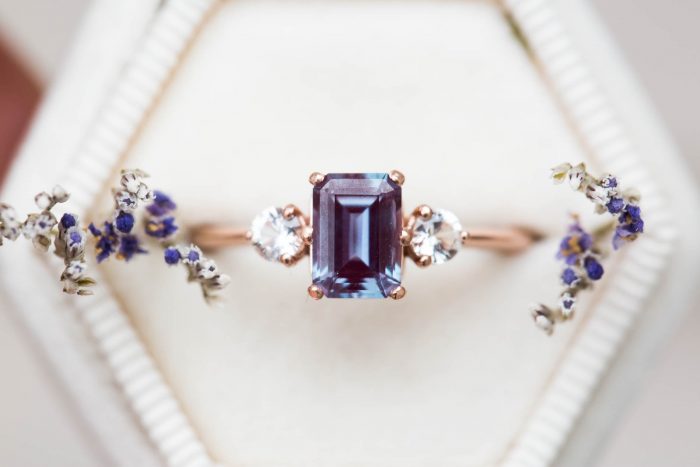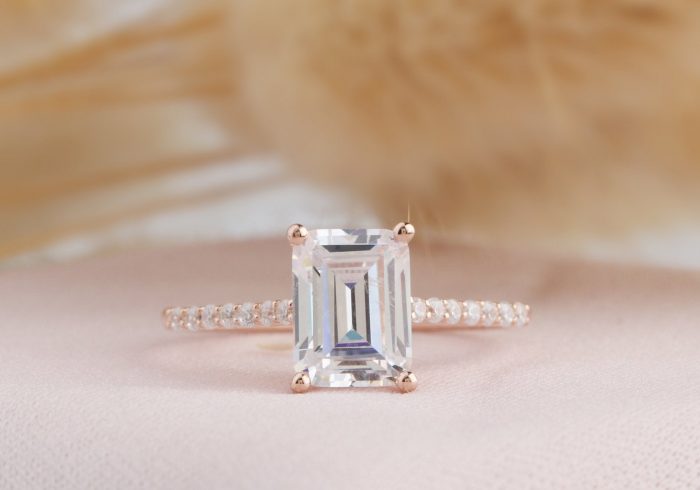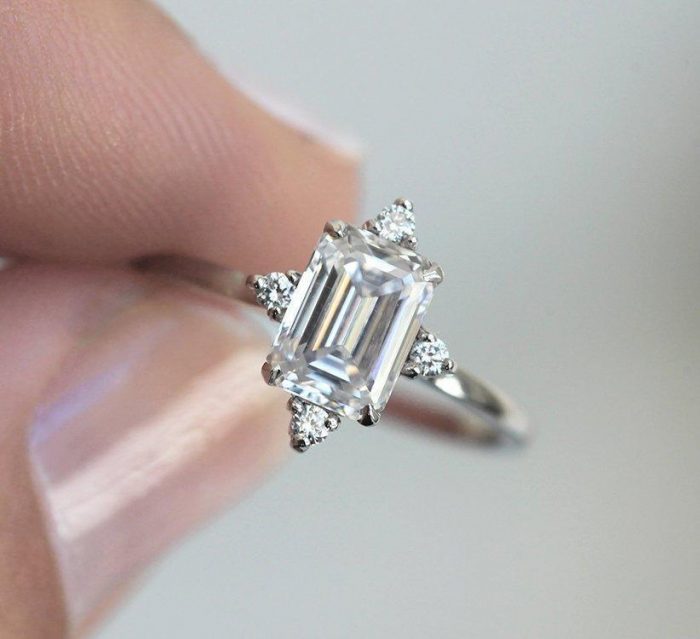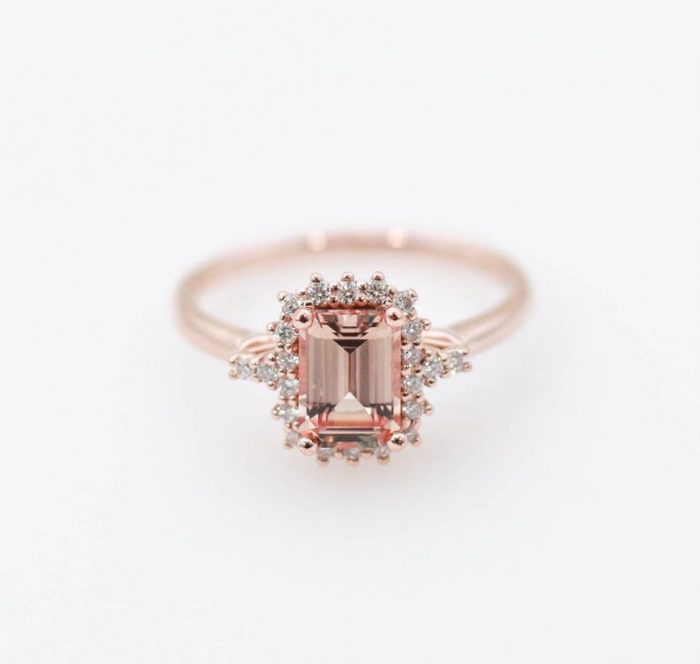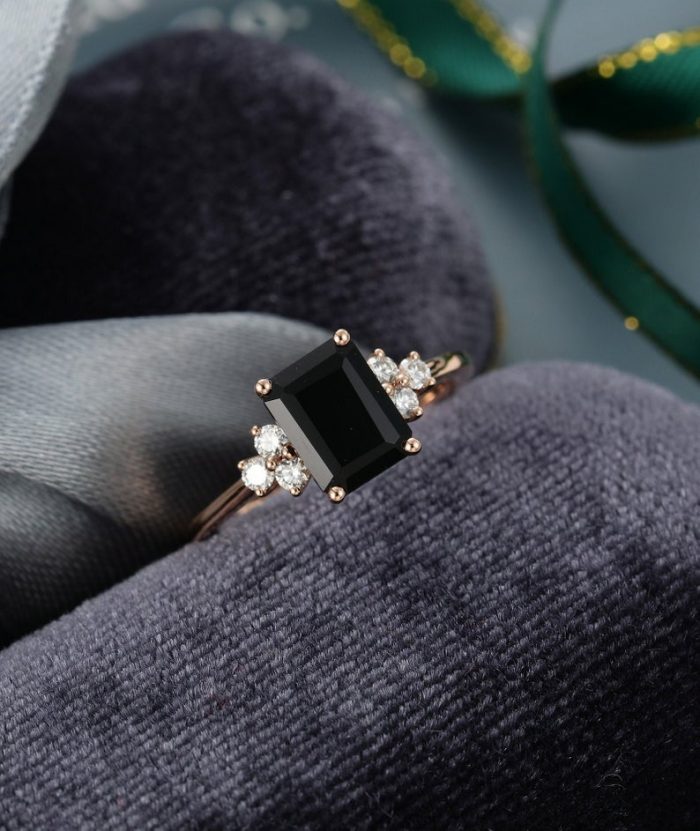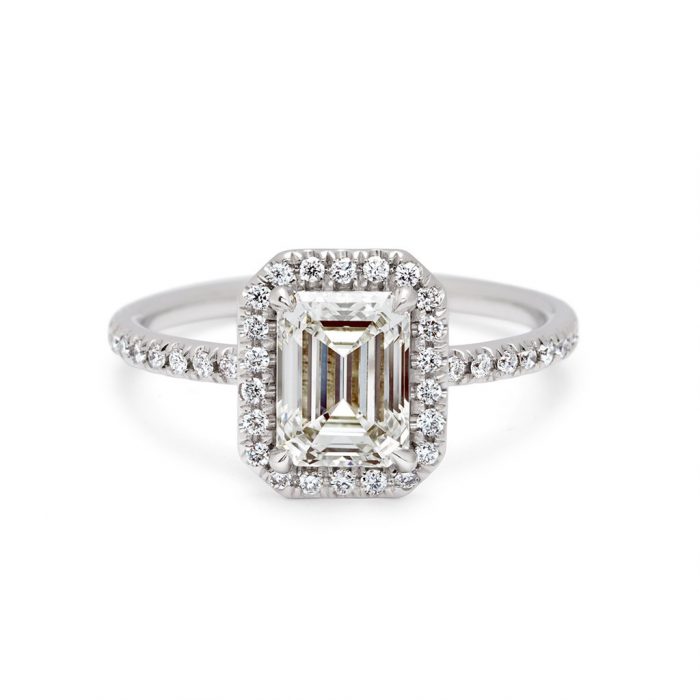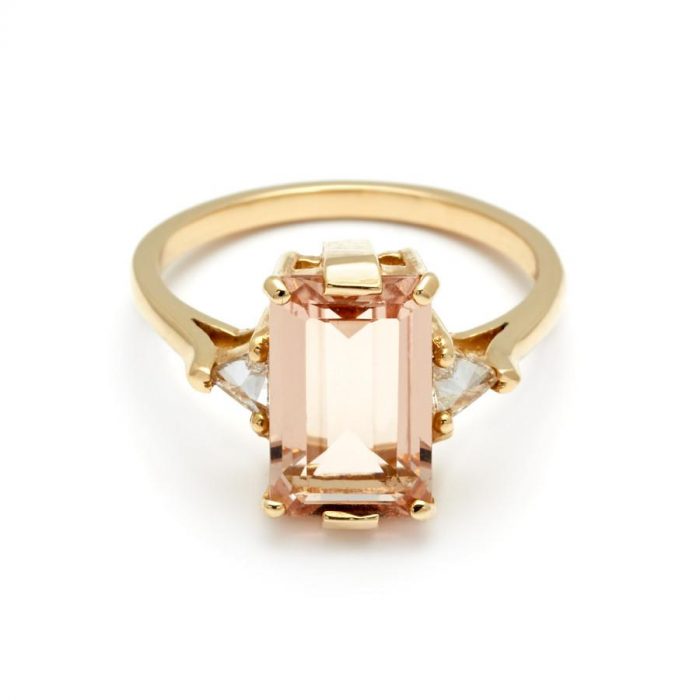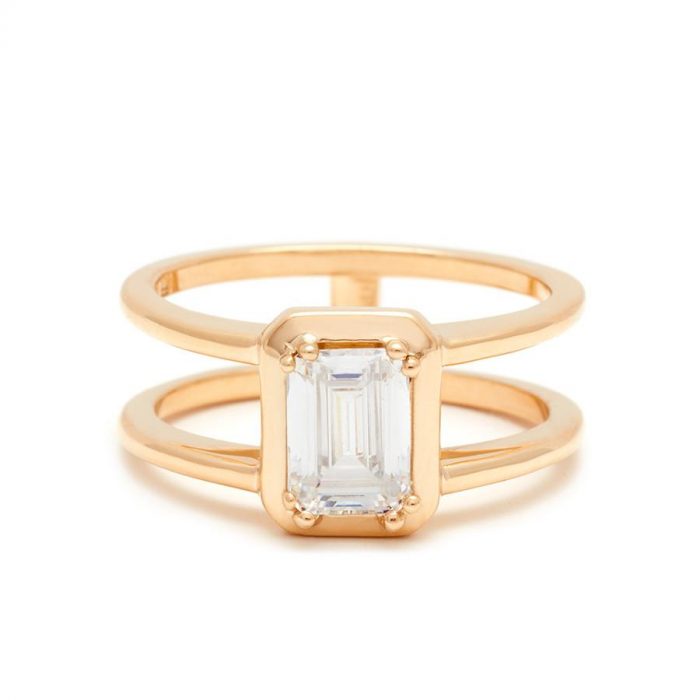 Type Nine:
East-West Engagement Ring
Known as The Peacemaker, Type Nines are all about seeking balance. East-West engagement rings are the epitome of balanced scales by positioning the setting horizontally across the band. While avoiding conflict can be tough to achieve in life, your engagement ring can serve as a totem of your devotion to maintaining internal and external peace. Nines are also averse to anything overly showy or attention-grabby, but still want to celebrate their individuality, making the East-West setting ideal as a simple and elegant choice without being overdone.
SHOP EAST-WEST ENGAGEMENT RINGS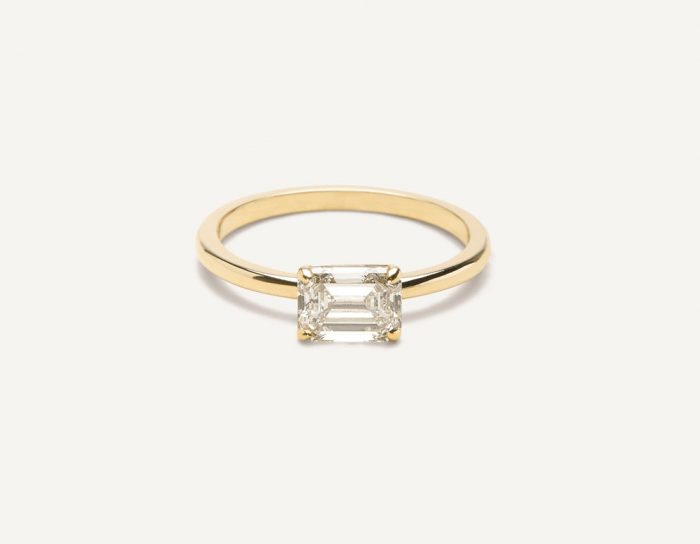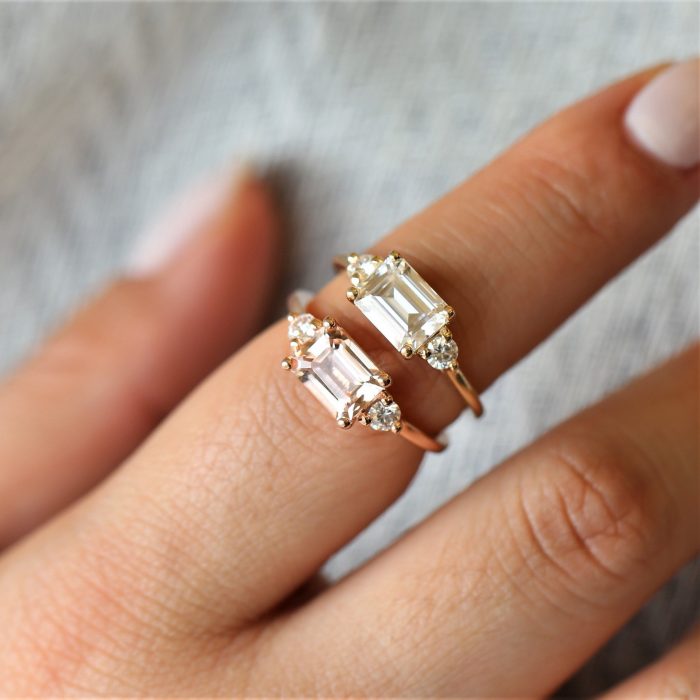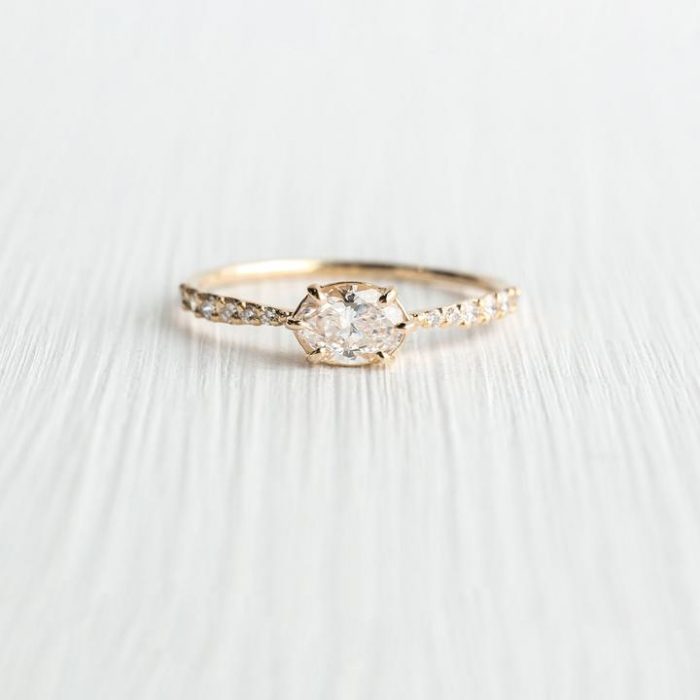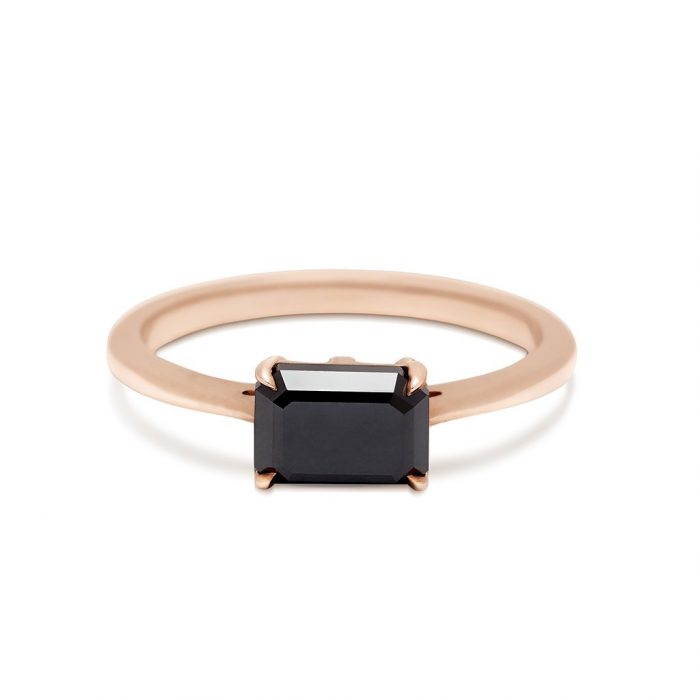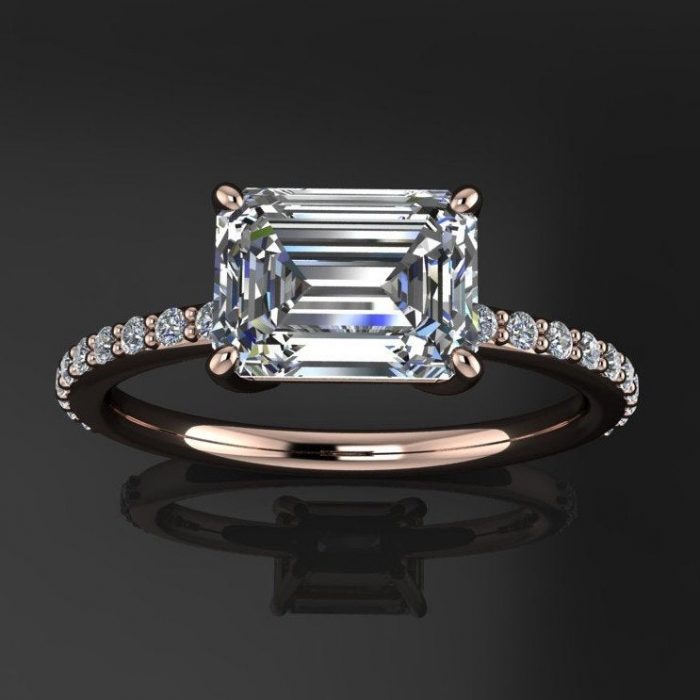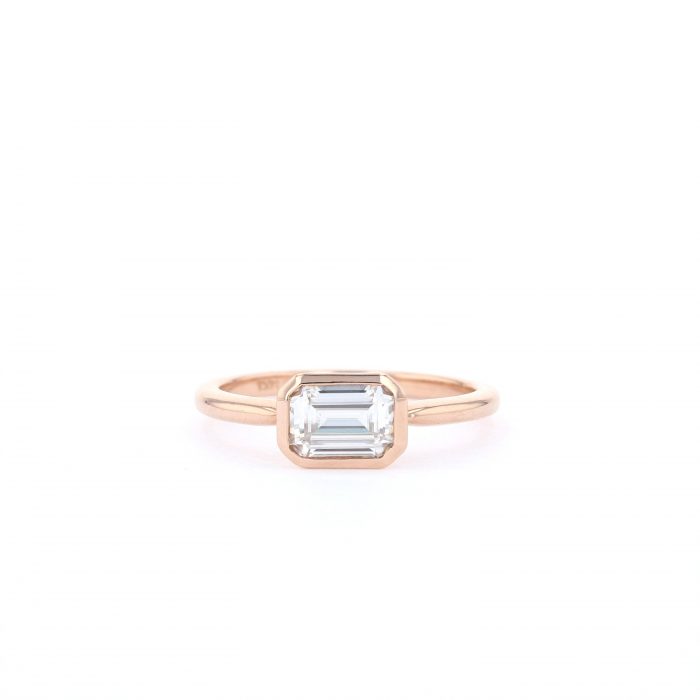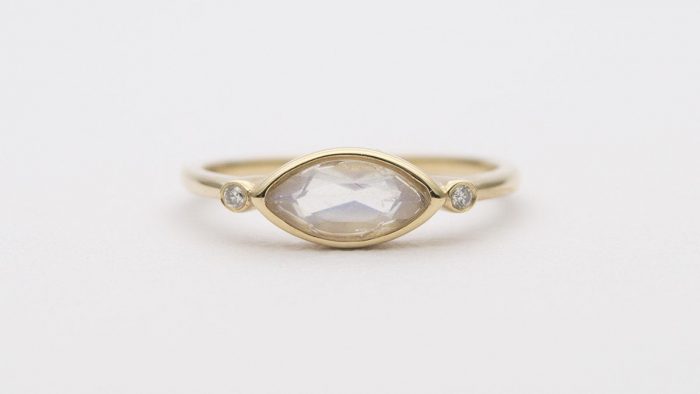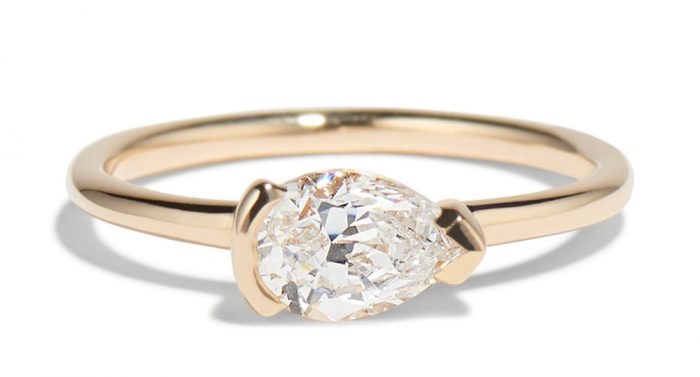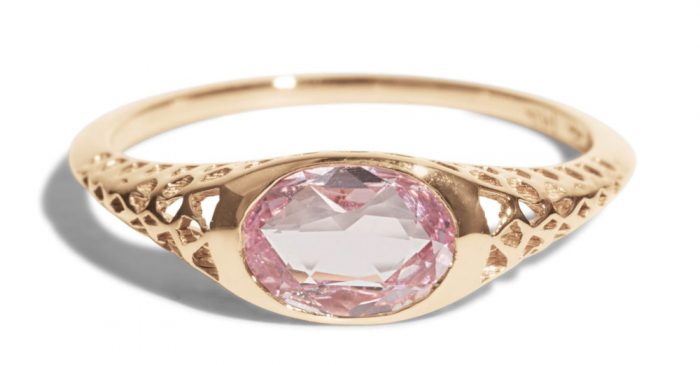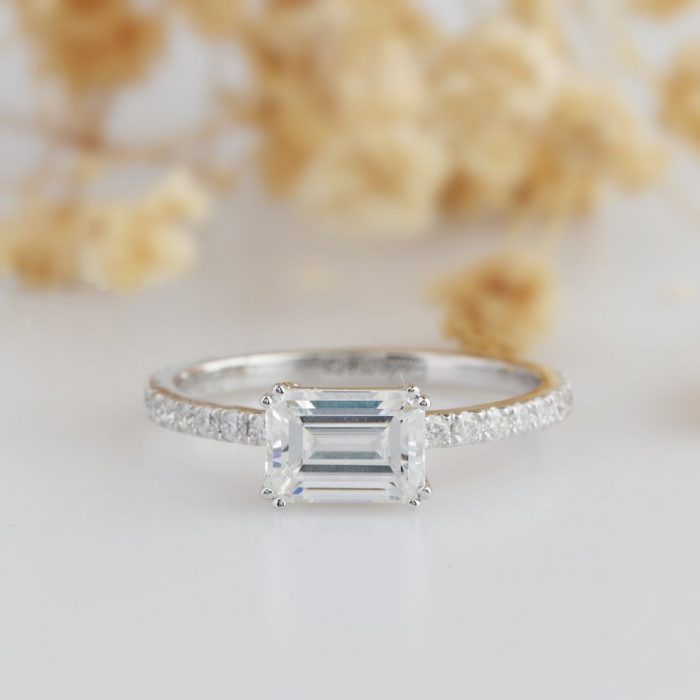 Did your engagement ring style spark joy for your personality type? Sound off in the comments with your Enneagram type and your favorite style! Plus be sure to shop your style from one of the best Etsy shops for vintage engagement rings!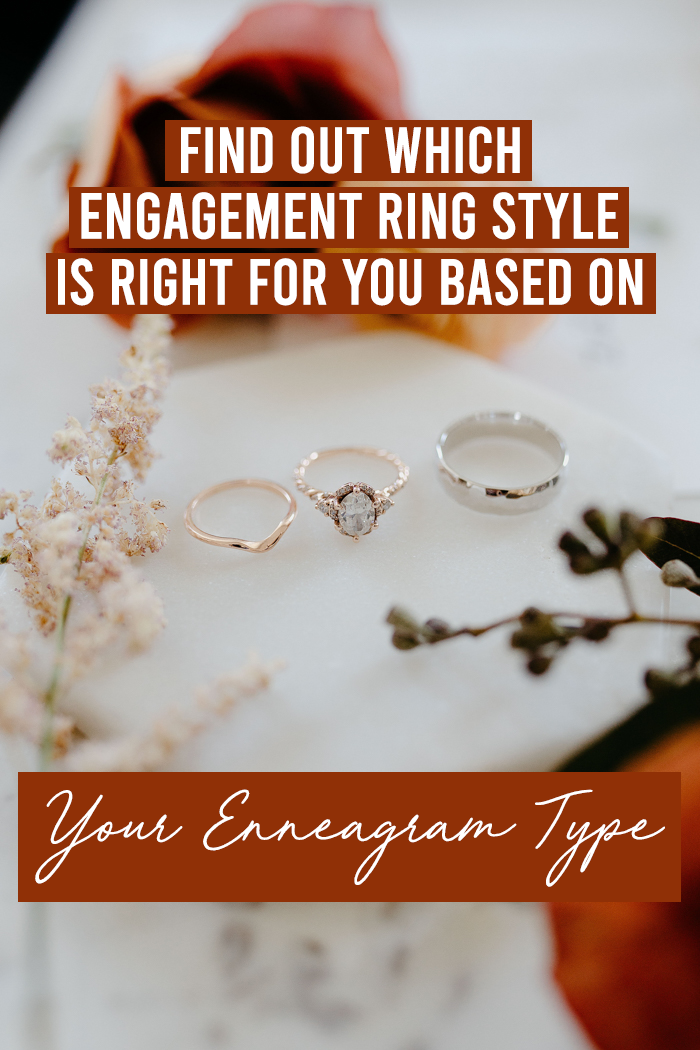 photo by Captured by Mary