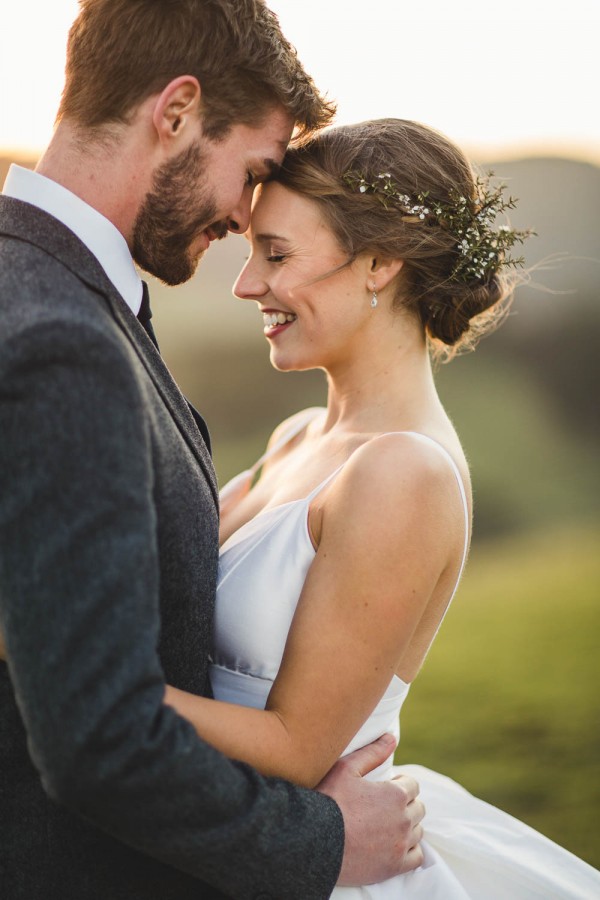 After months of making an effort to take more weekend adventures together, Joel planned a special day to Bethells Beach. Taking Rachael by complete surprise, Joel got down on one knee surrounded by white rose petals and candles in jars hanging from the trees. The couple brought the same romantic, natural atmosphere to their wedding design. Lush wild plants, rolling green hills, and fresh lemon trees created the perfect setting for their raw, genuinely beautiful wedding at The Woolshed in Matakana Country Park. Soft-blue ambre bridesmaid dresses added a nice contrasting color to the natural yellow-hinted scenery. We can't get over the gorgeous, awe-inspiring photos James Broadbent Photography captured of this beautiful couple!
The Couple:
Joel and Rachael
The Wedding:
The Woolshed in Matakana Country Park, Warkworth, New Zealand
The Inspiration:
I had always imagined that we would get married outside, given Joel's love of hunting and diving and because I feel that when it comes to weddings, how could you possibly try and beat the atmosphere and aesthetic that nature provides?! However, when we realised that the best time for us to get married was in winter, we didn't want to risk it being outdoors, so we just bought it inside! And, thus, it kind of became this winter-woodland-wonderland situation. We wanted to keep it as natural as possible, so literally all the decorations where the result of my mum and aunty foraging throughout the neighbourhood. The number of texts I got from mum regarding "the perfect berries" or "beautiful moss" that she had just found was hilarious – she would frequently pull over the car having just spotted a plant she had been hunting down and with garden scissors in the glove box she just hunter-gathered right there and then! Another decoration element was our photo wall. We collected photos of every single one our guests, framed them, and hung them on ribbons overlaying hessian sack so as to create an entire wall made up of photos. Not only was this super aesthetically pleasing, it also was another cool way to let our guests know they were really important to us, had been thought about, and planned for. I wish we could have transferred it directly to our house!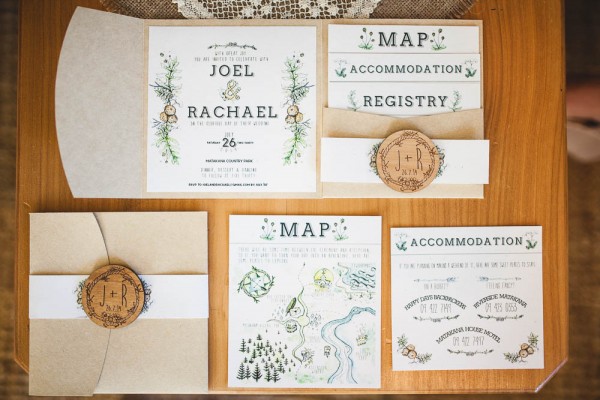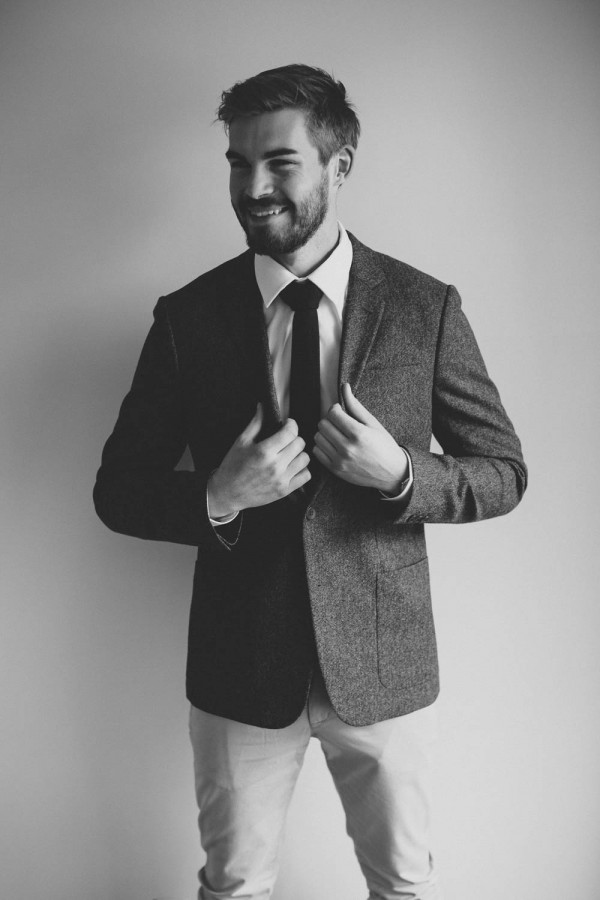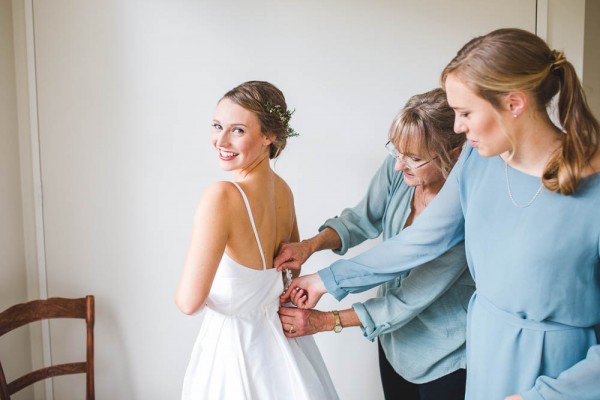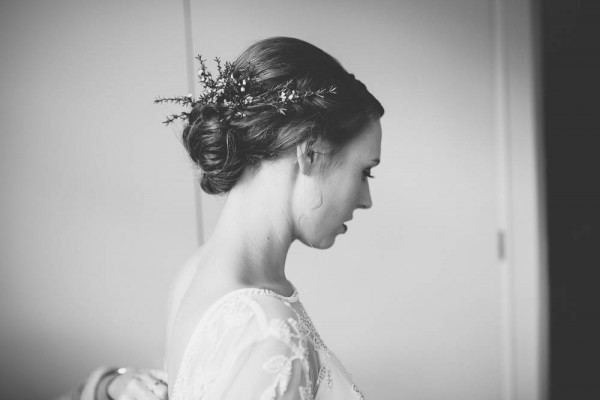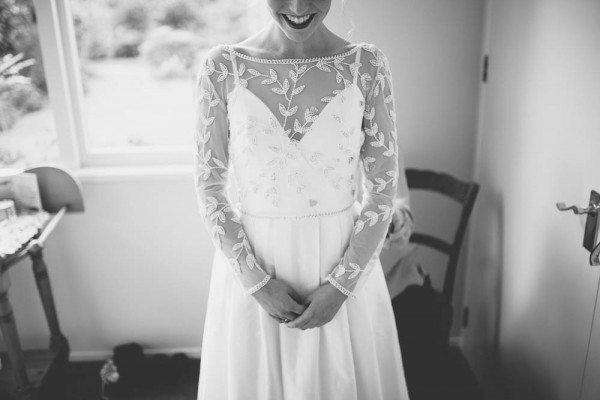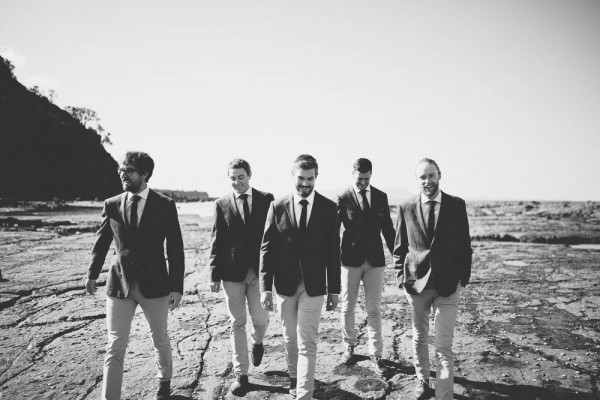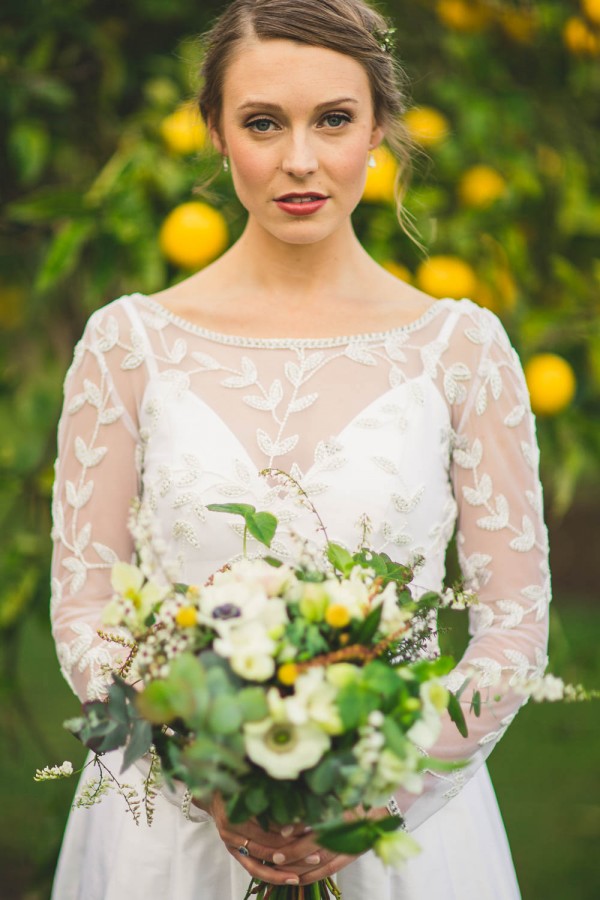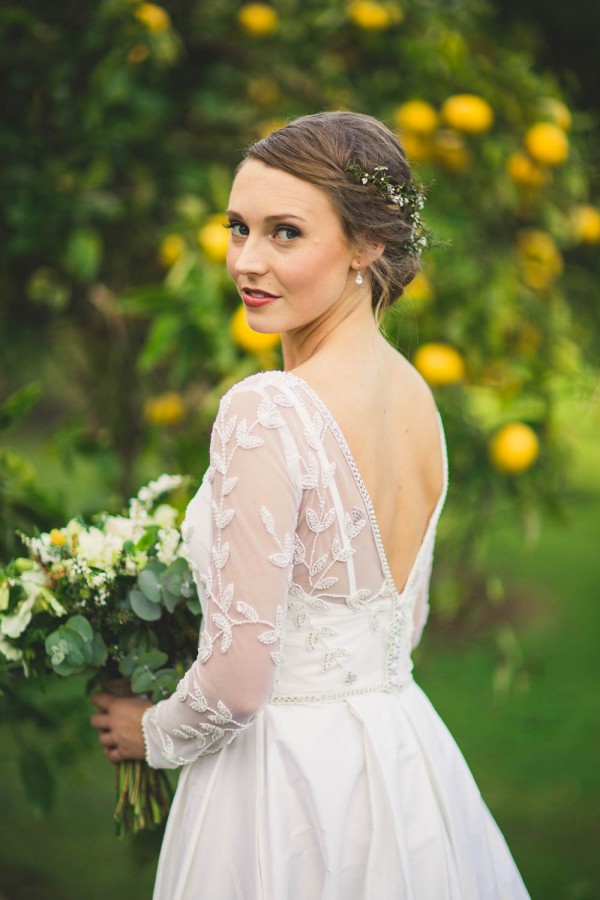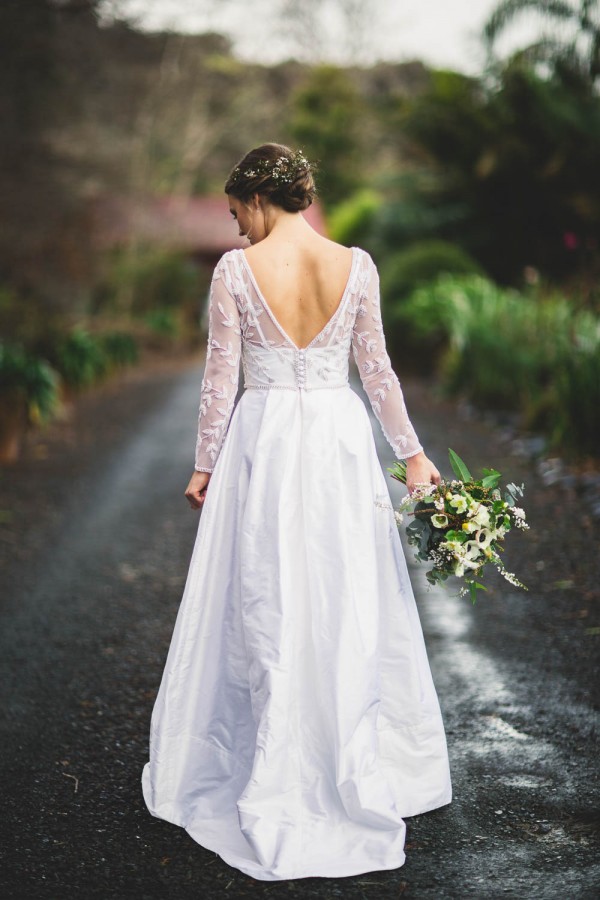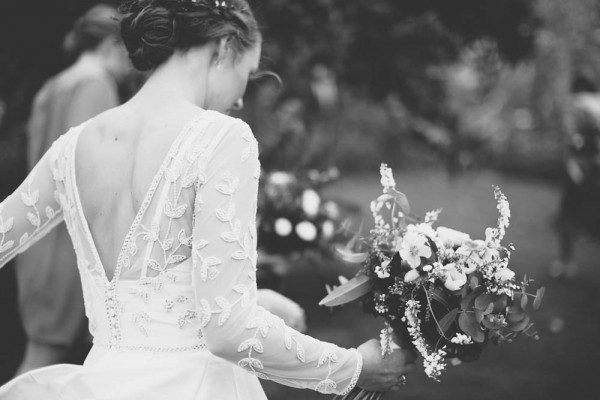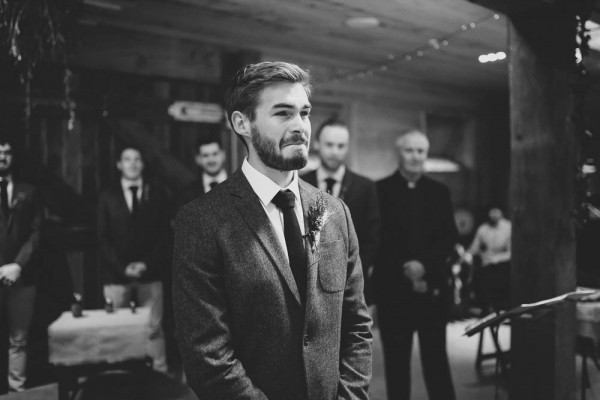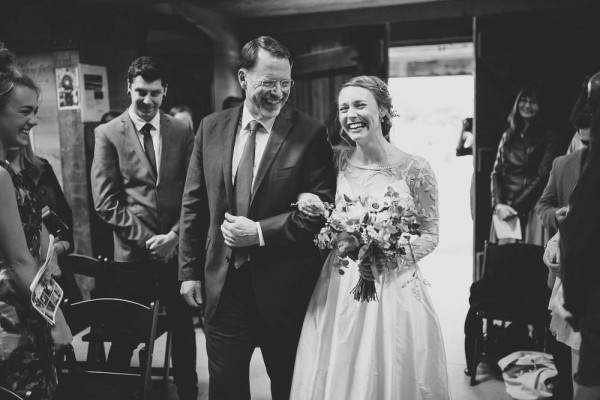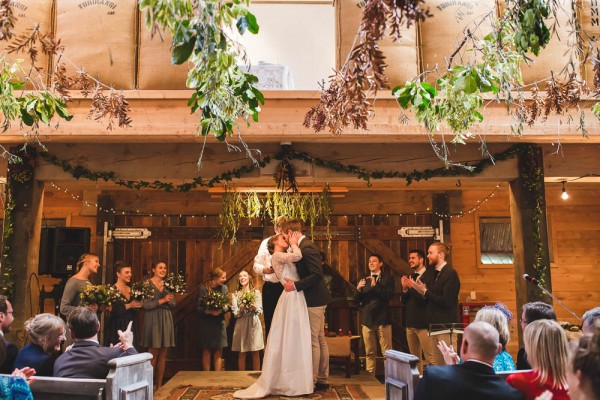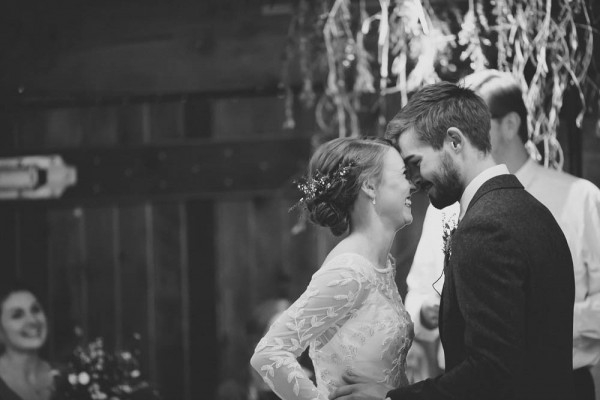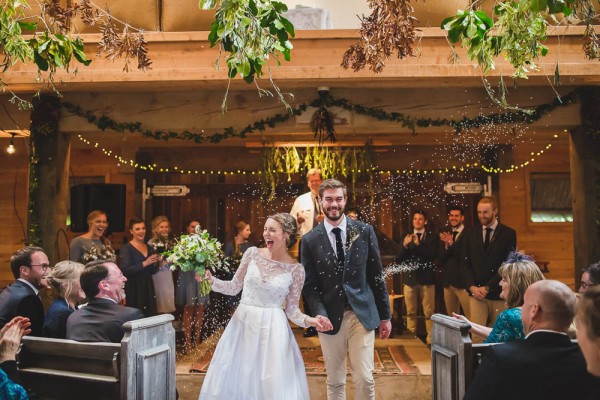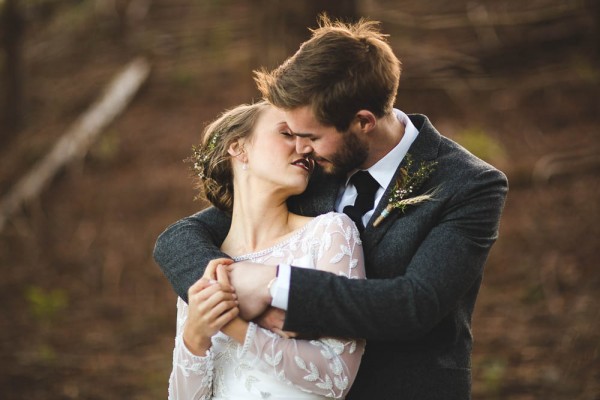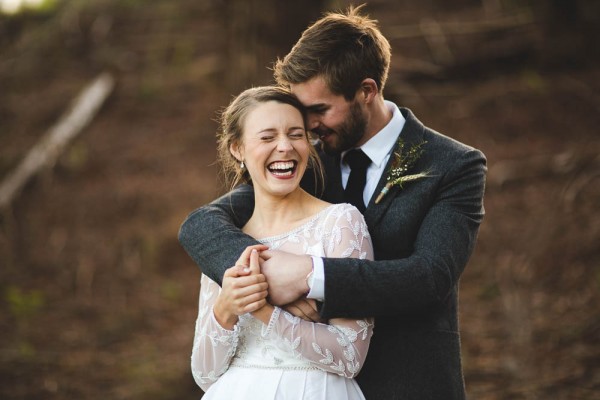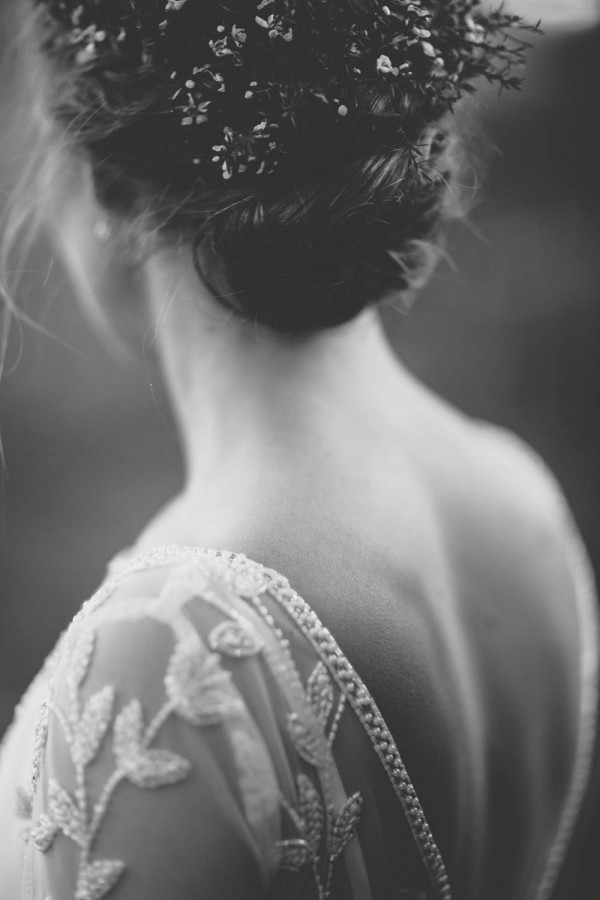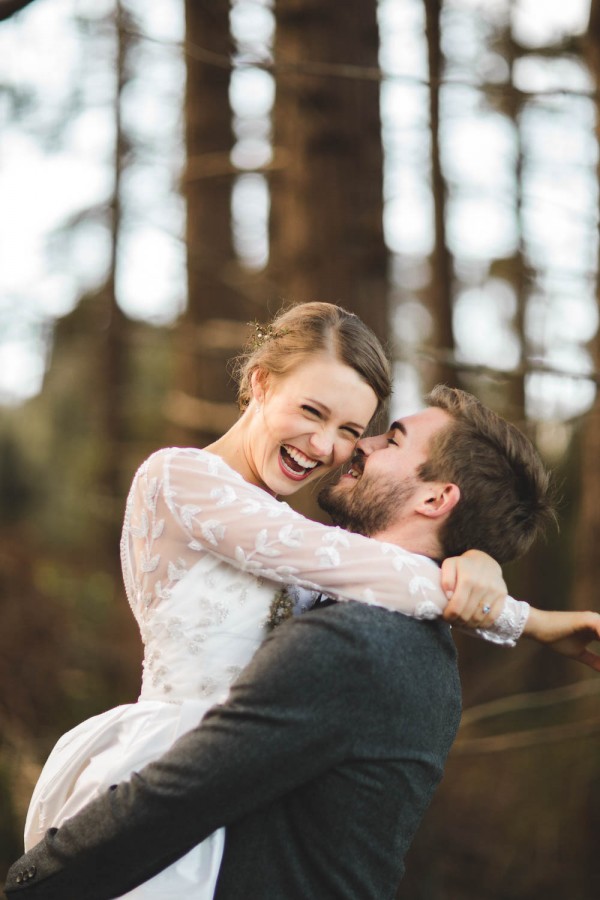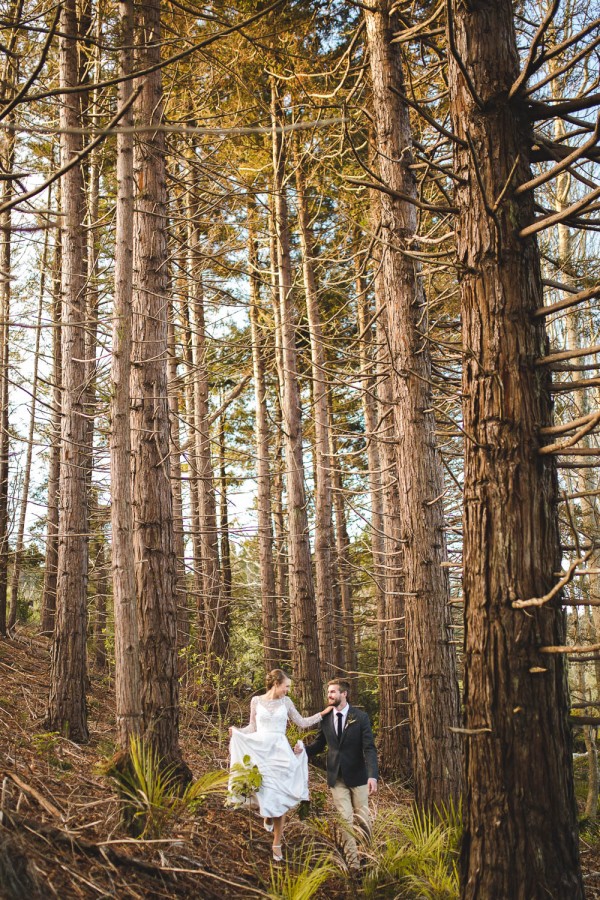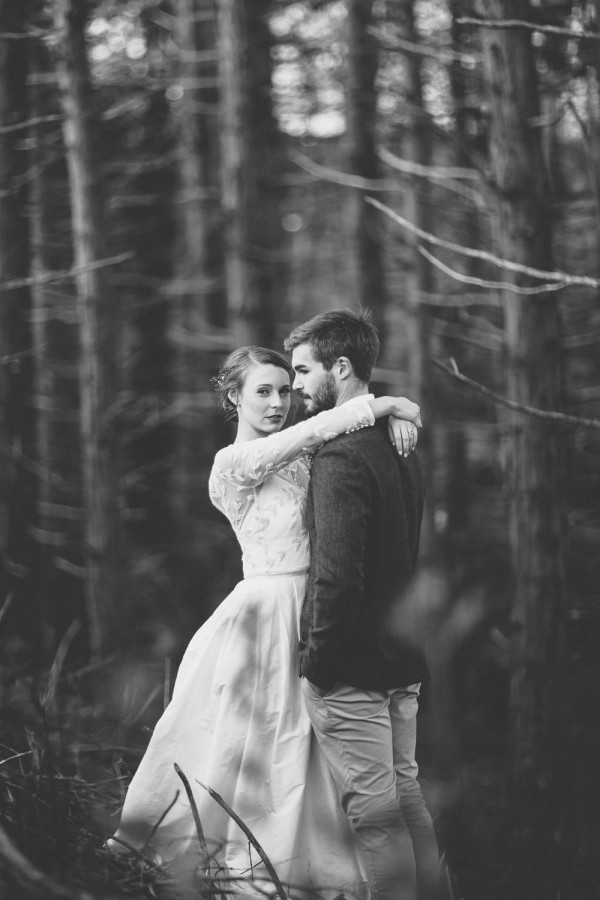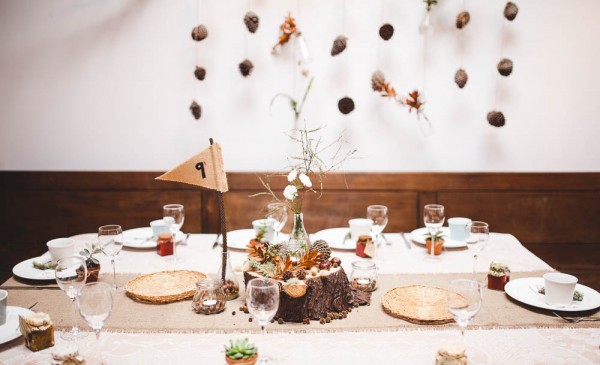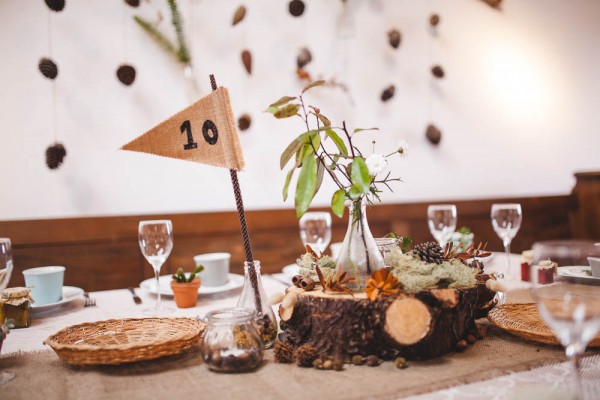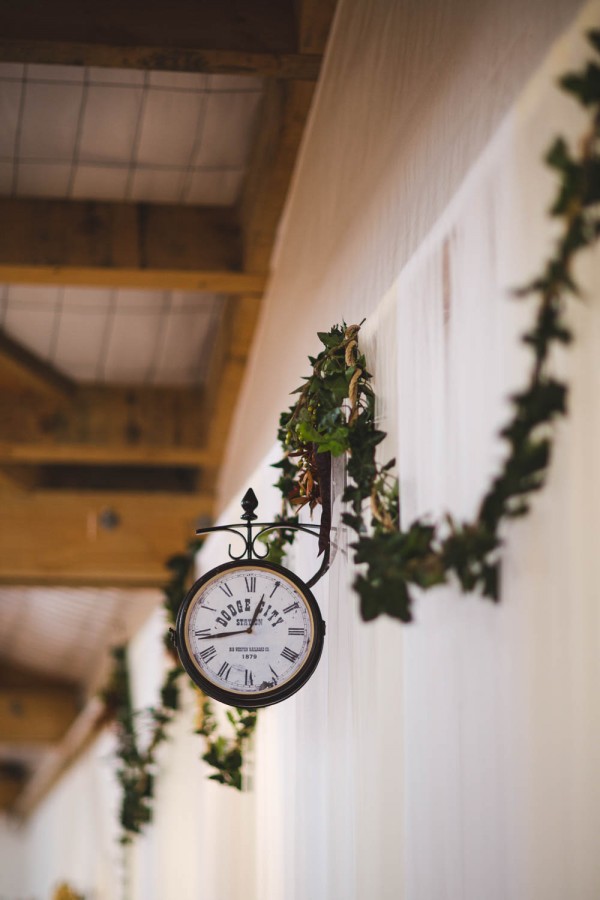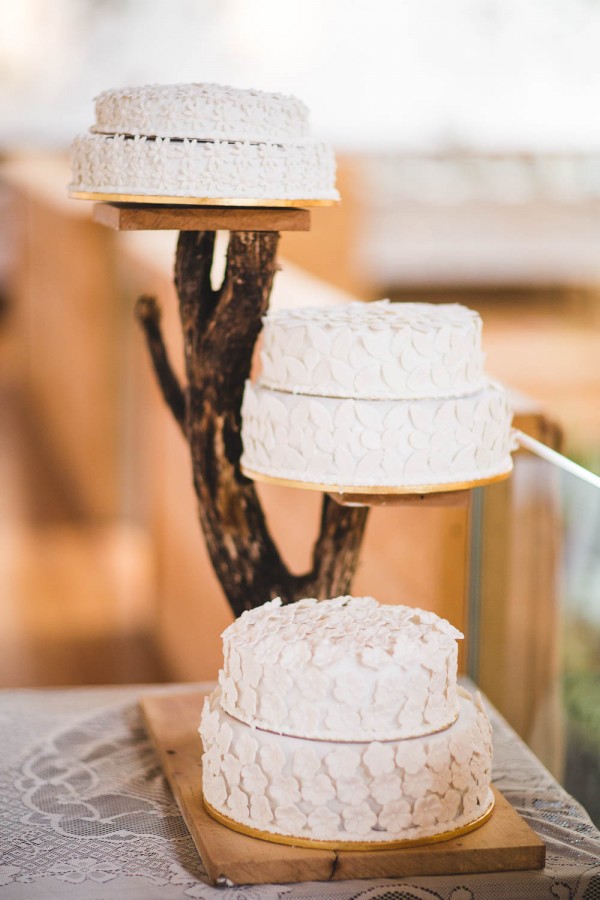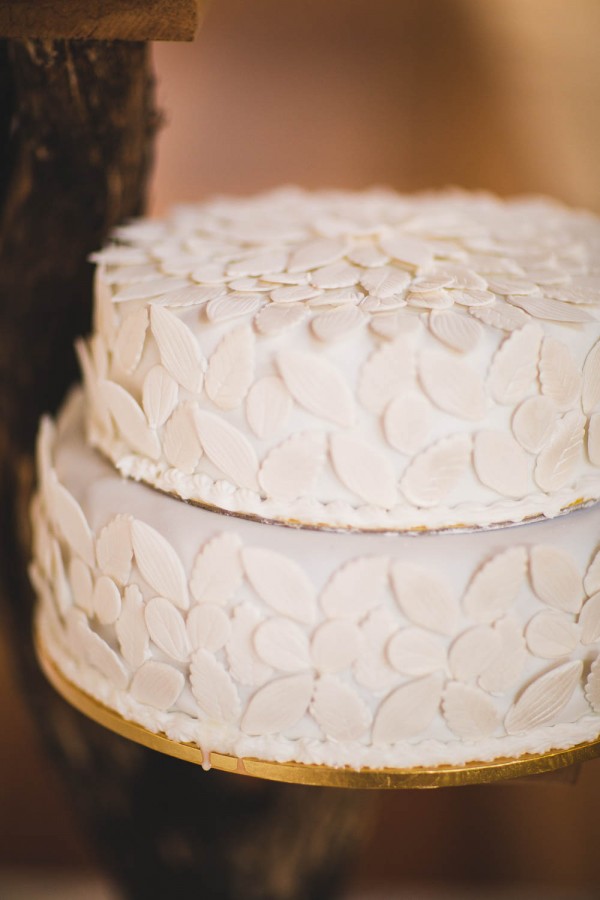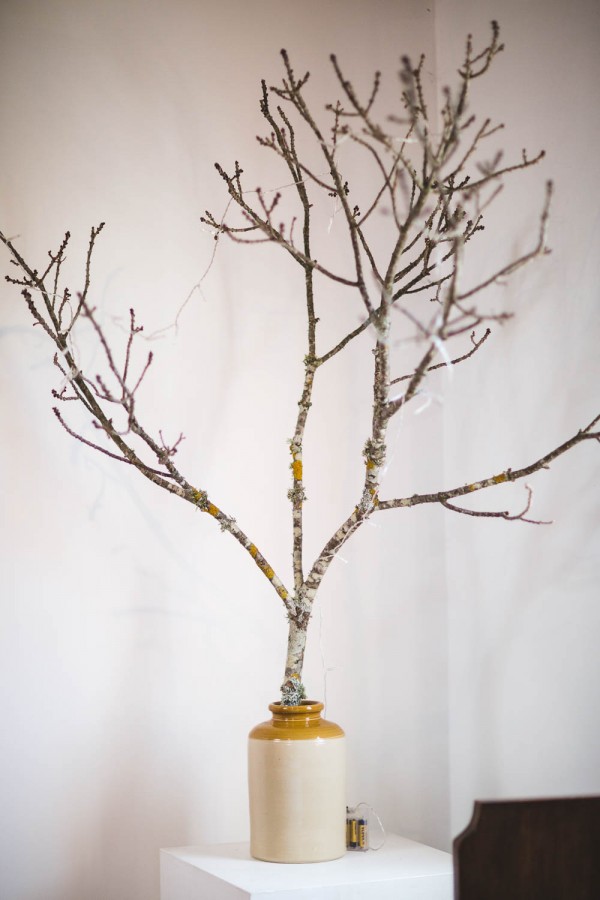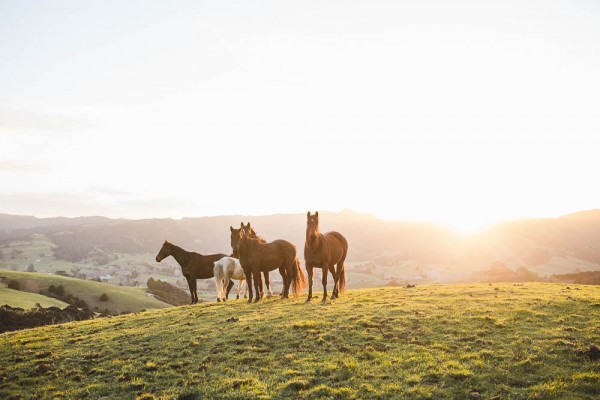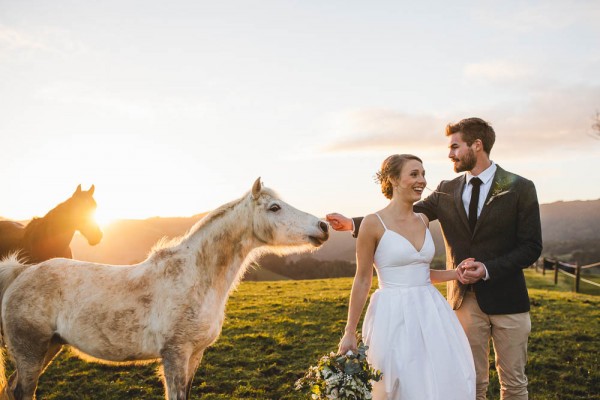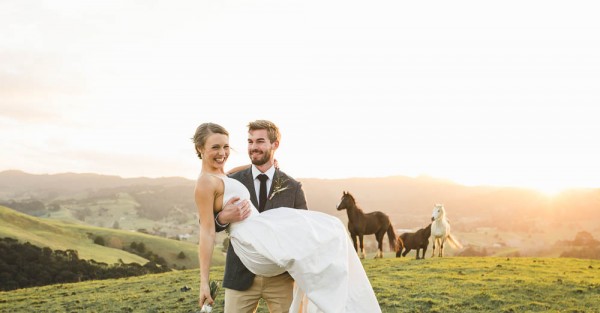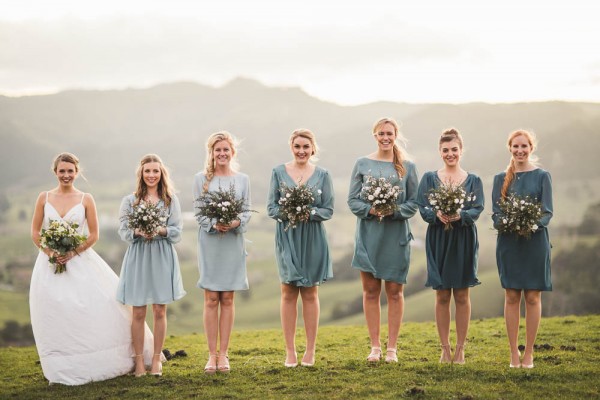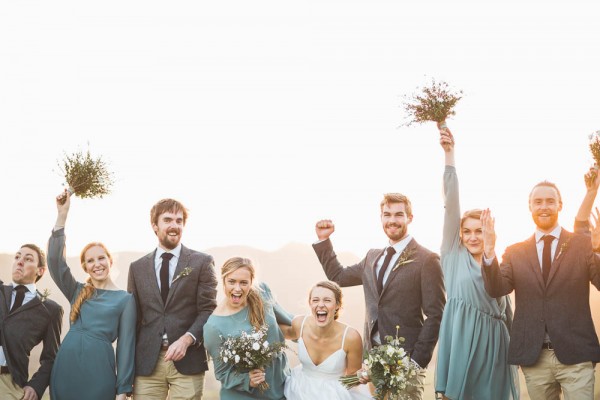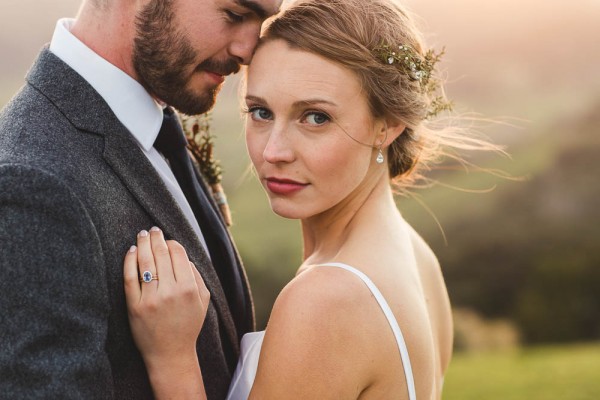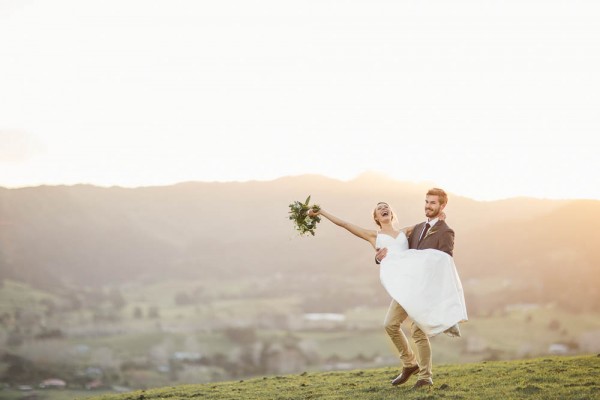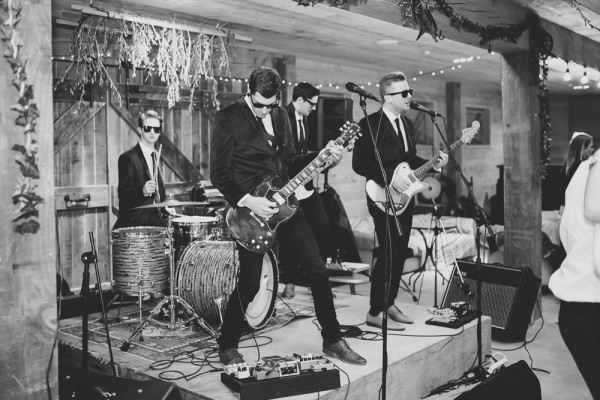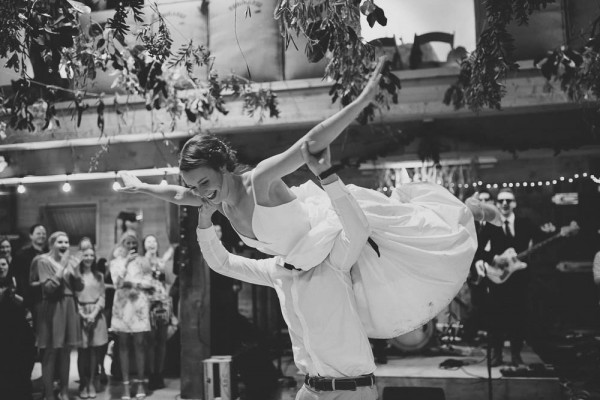 The Moments:
Oh it is too hard to pick one! Catching our first glimpse of each other as I walked down the isle towards Joel would have to be one. We were both so overcome by the emotion of the moment – Joel's fighting back tears and I'm blatantly laugh/crying the whole way down the isle. It was such an anticipated/dreamt about moment, that I always knew was going to be significant but I think it took Joel quite by surprise. I will never forget the look on his face. It just felt like everything we had shared together, the conversations, the adventures, the friendship, the holidays, the day-to-day, was compressed into that one moment.
The Wedding Team:
Photography – James Broadbent Photography
Venue – The Woolshed in Matakana Country Park
Catering – The Stables Restaurant
Live Music – The Swift Tailors
Videography – This Day
Makeup Artist – Sarah Knight
Hair Styling – Sarah Knight
Wedding Dress – Sarah Vincent
Rings – JD's
A special thanks to James Broadbent Photography for giving us a glimpse into Joel and Rachael's gorgeous natural wedding at The Woolshed in Matakana Country Park! Want to see more nature inspired weddings? You have to check out this elegant desert wedding in Phoenix!