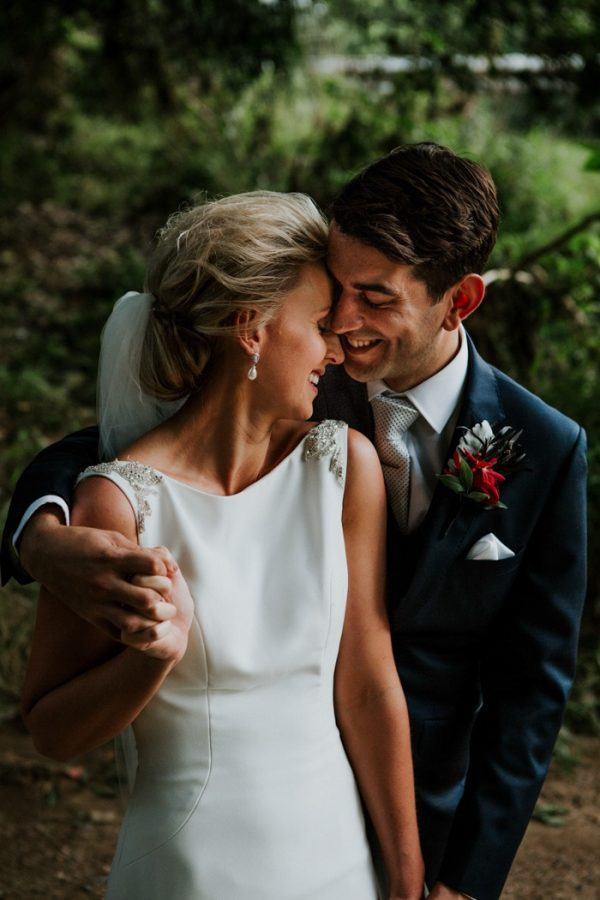 Clare and Vic's wedding blended naturally elegant décor with their venue's adventurous vibes for an event that felt totally magical! The couple held their wedding at Obi Obi Hall, a gorgeous space in the Queensland countryside, and filled their reception venue with gorgeous details like bright crimson florals, twinkly lights, and olive tree favors for their guests. From the bridesmaids' mismatched all-white cocktail dresses to their coordinated plum lipstick, we are so in love with this bridal party's style! Amy Higg Photo captured every moment of Clare and Vic's wedding perfectly, including Clare's incredibly emotional walk up the aisle.
The Couple:
Clare and Vic
The Wedding:
Obi Obi Hall, Queensland, Australia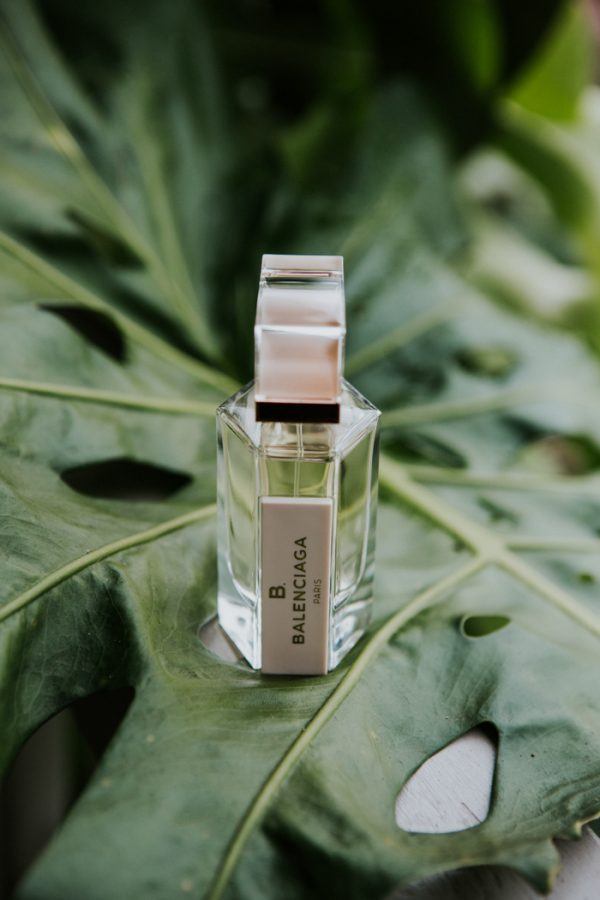 The most important thing to us was atmosphere. We wanted our guest to come away thinking it was the most magical experience. We focused on an adventurous location (down a very sketchy dirt track), a fun agenda (with hilarious speeches), a fantastic band band (complete with maracas!) and most of all we wanted to show them all how much we loved each other… and everyone there at the wedding.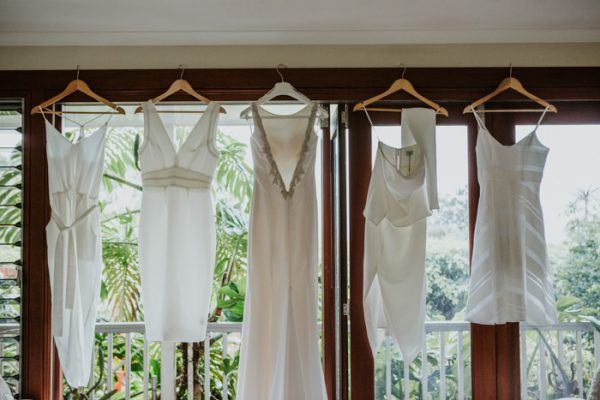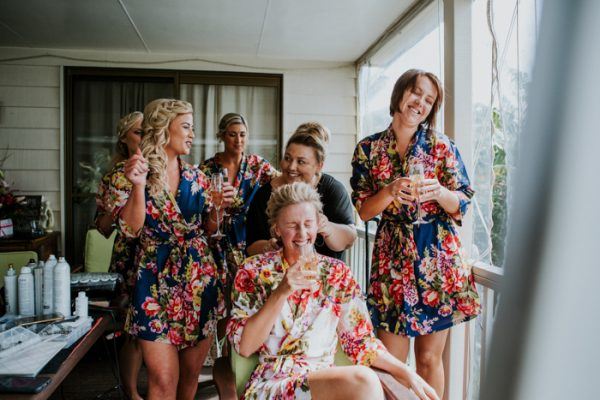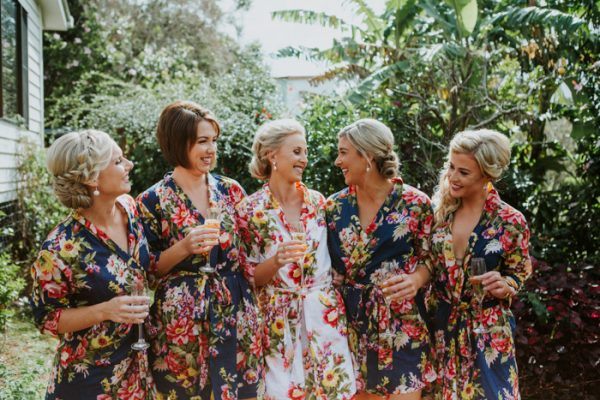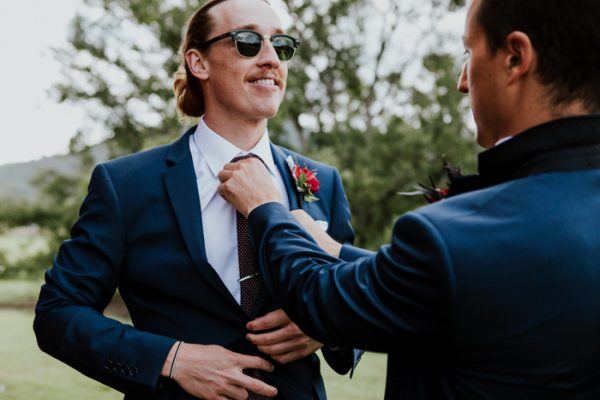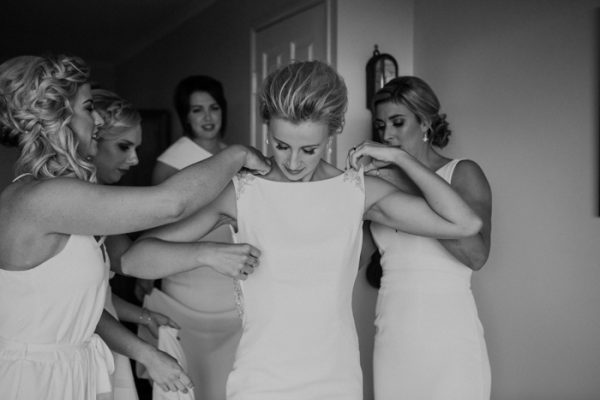 My main aim was no muss no fuss. I can't wear lace so i wanted a very clean, sleek look with a low back and tight around the bottom. My Pronovias dress was perfect for me, it had a low back that was still elegant plus a very minimal amount of silver beading around the lining. I wanted it to be simple, and figure hugging… Vic said it was almost as if he imagined it for me – he knew exactly what I would choose!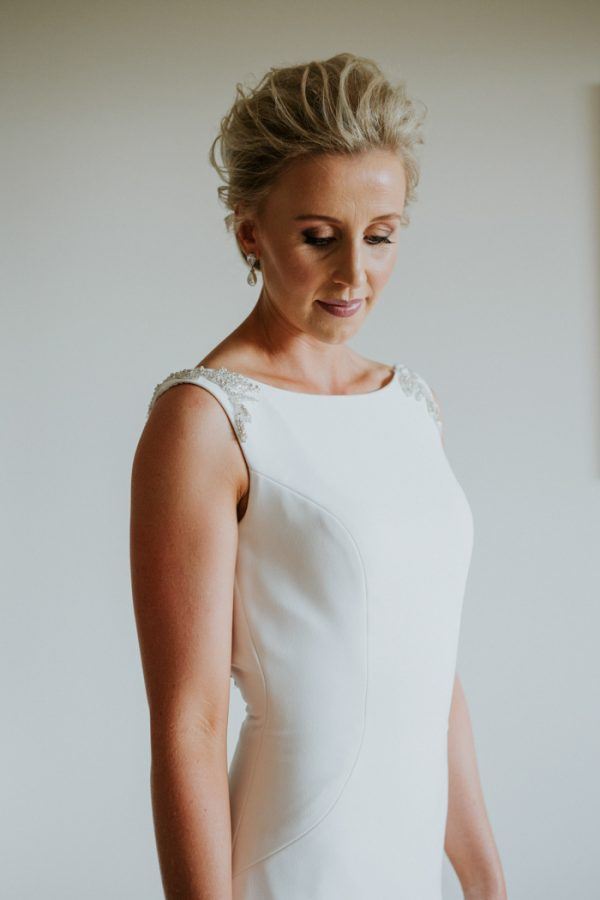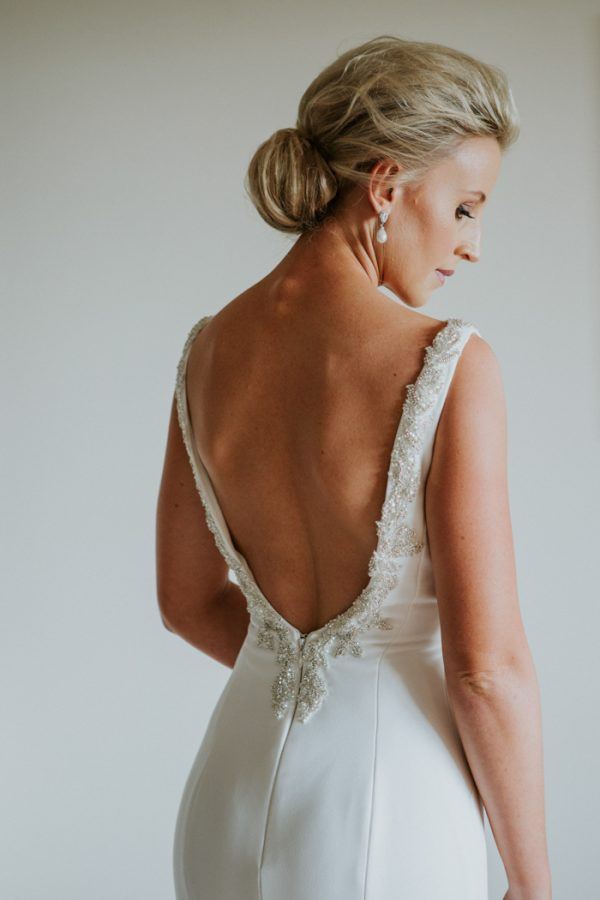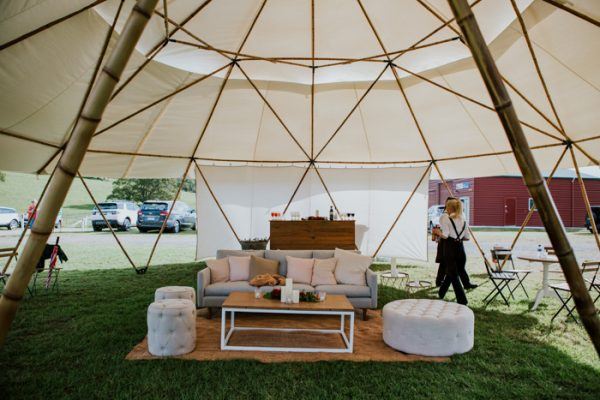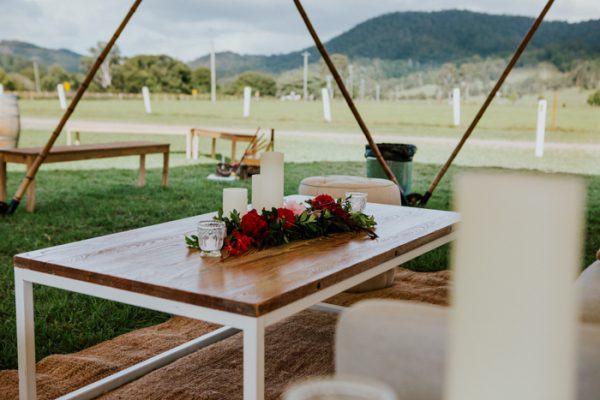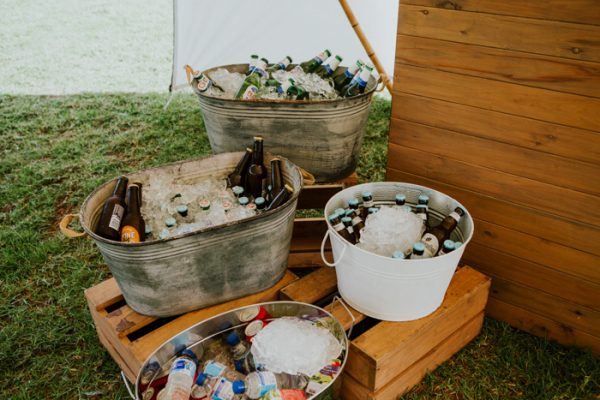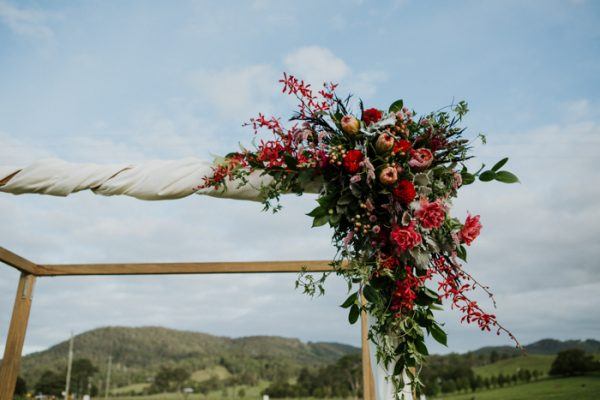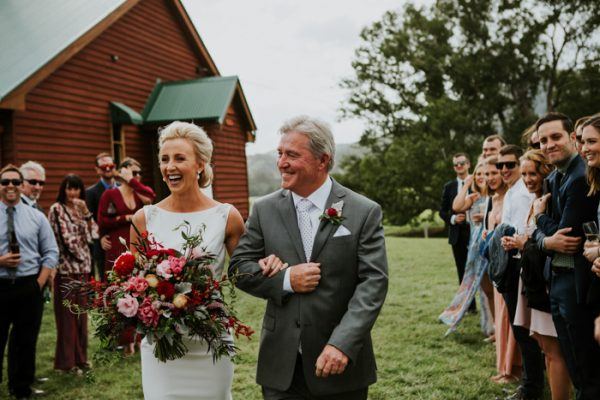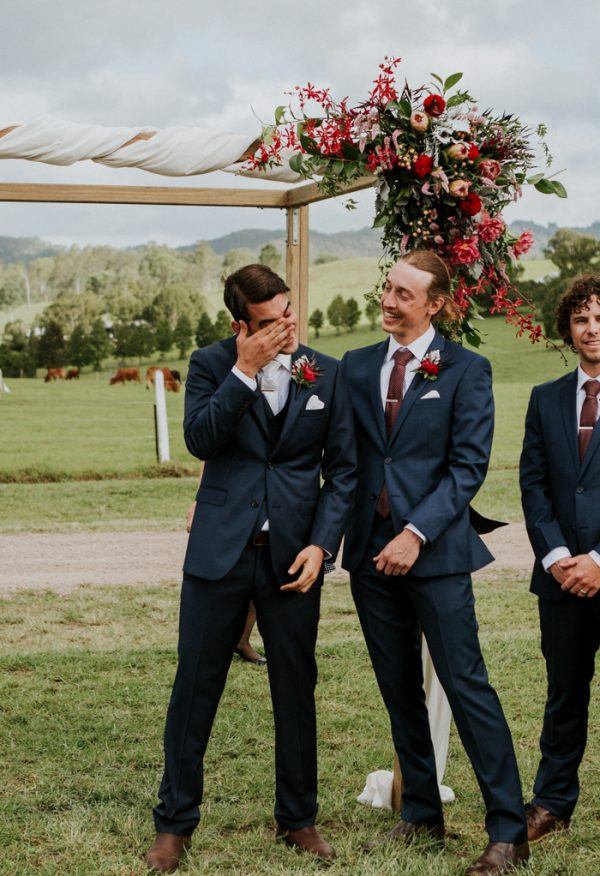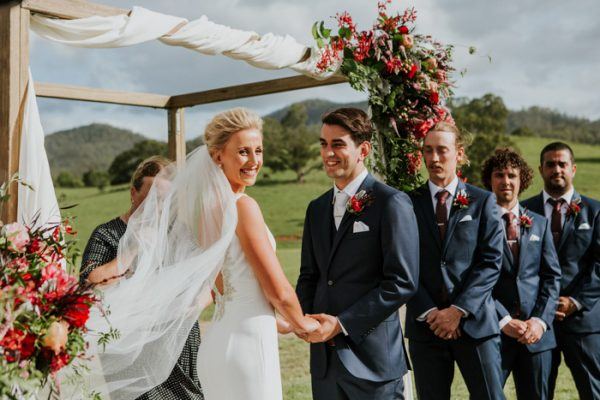 There are so many memorable moments, but walking down the aisle to see each other for the first time on our wedding day was the most incredible experience. We were always thinking the ceremony would just be the quick (almost boring) part of the day, a necessity… but it really caught both of us by surprise how poignant it was.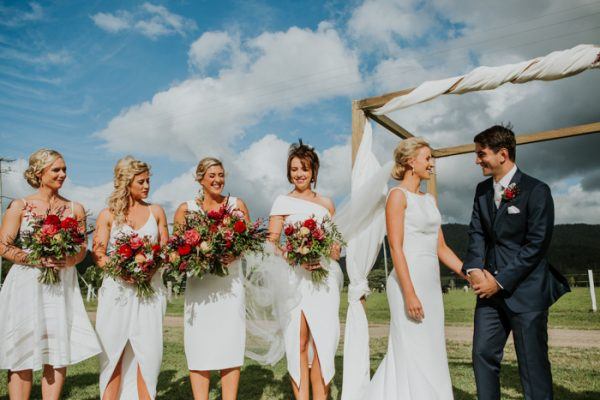 Vic and I were both so emotional, and our vows really spoke for each of us. I told him we would have a better partnership than his favorite cricket players, he told me he would fight my demons so I could rest my weary head at night.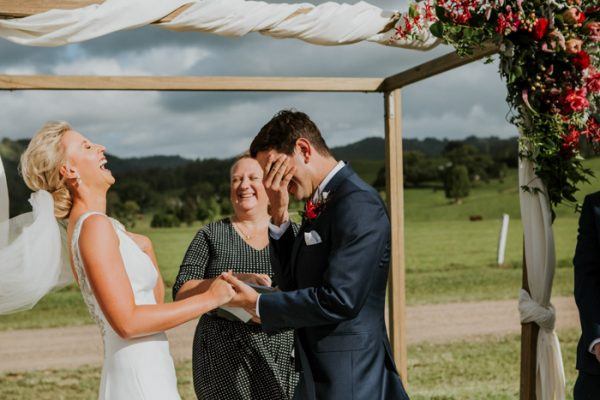 We wrote our own vows, which was the most amazing experience. It is so rare you get to really say what you feel and your wedding day is the most important time to do it. We also each picked a secret person and a secret reading to surprise each other with… it added an extra level of excitement for both of us!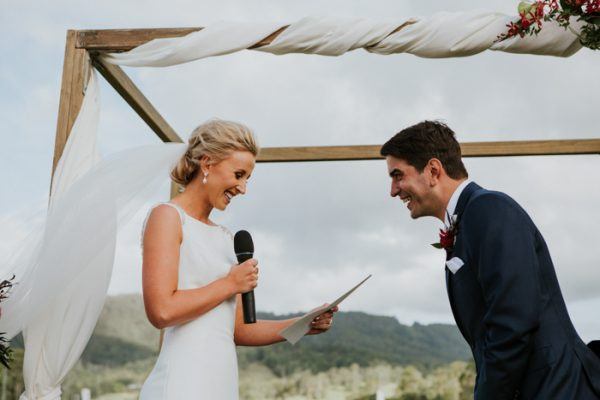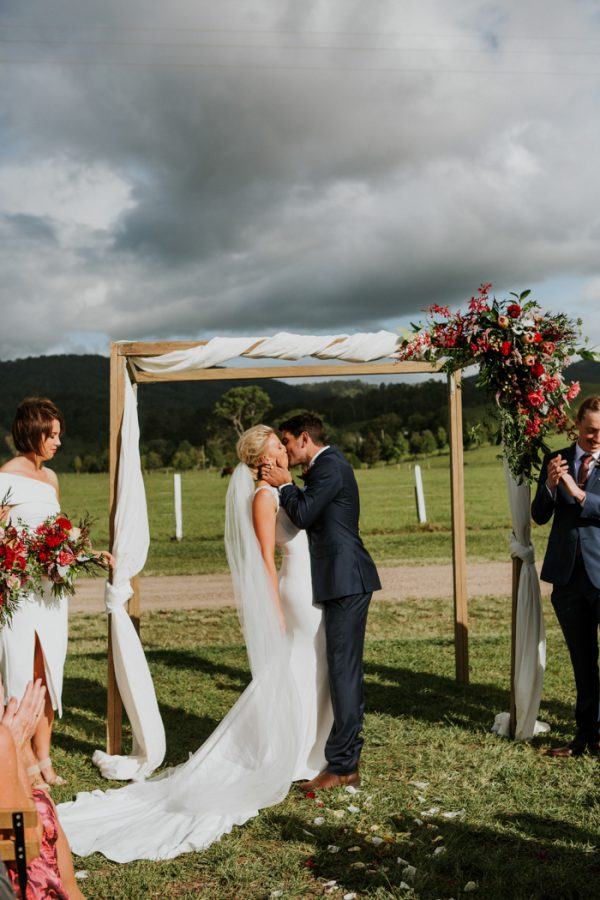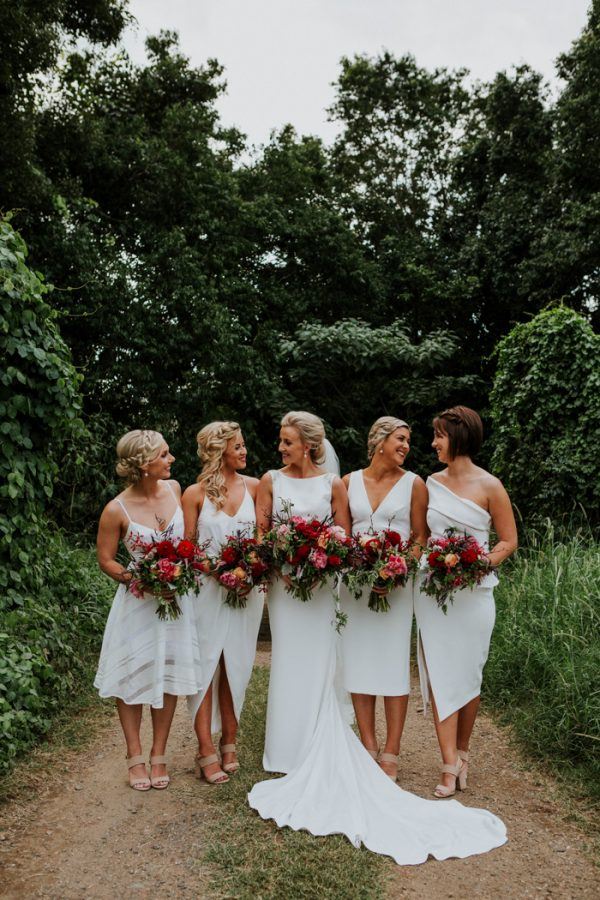 My bridesmaids wore a crisp ivory to match my dress but all short cocktail style. We were throwing back to ancient times where bridesmaids all wore white to disguise the real bride from evil spirits, so they were effectively my decoy runners! I loved that clean look and I hope it doesn't date. It also meant the flower hues of ride wine, burgundy, deep reds and greens really popped from all the bouquets and table blooms against all the whites.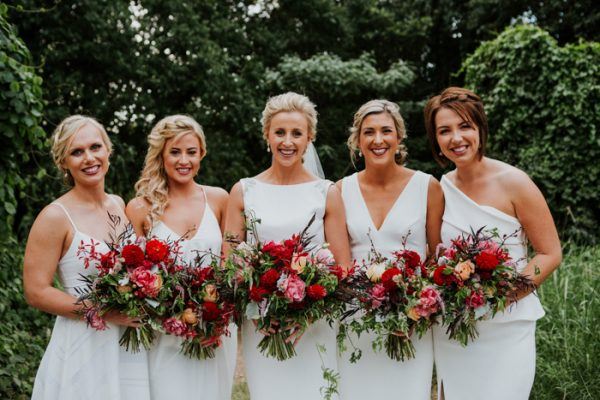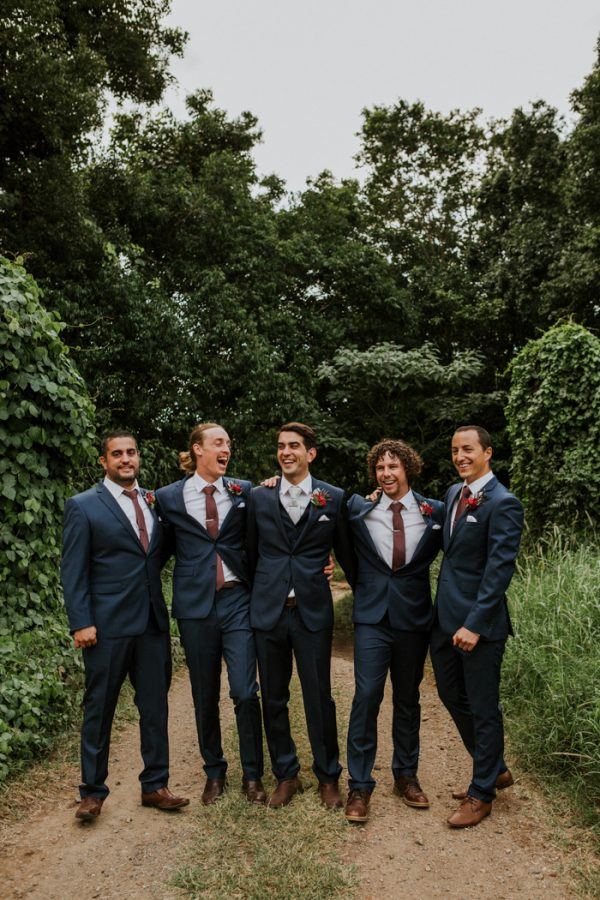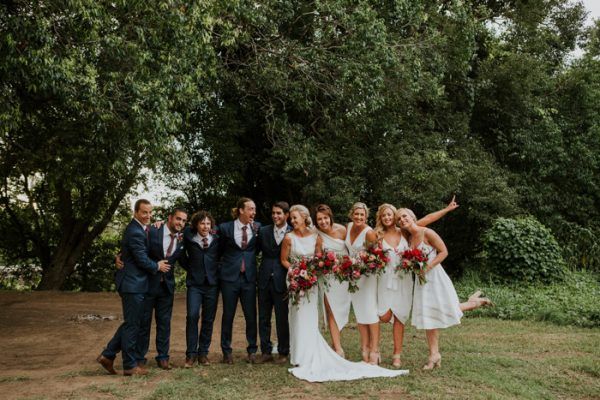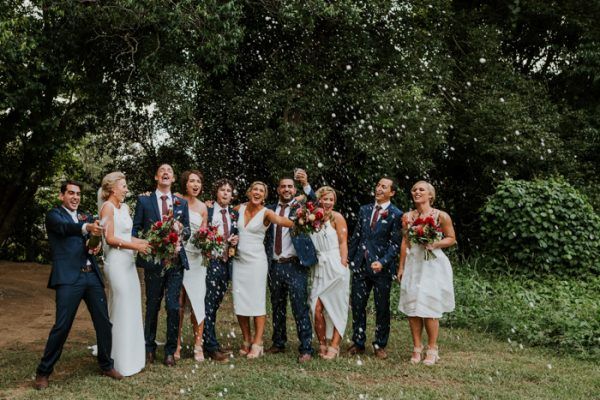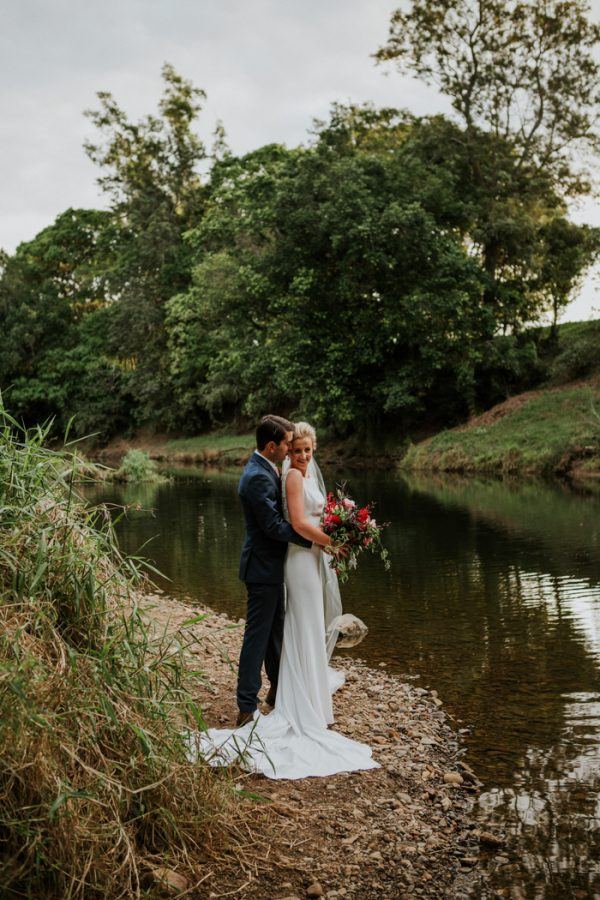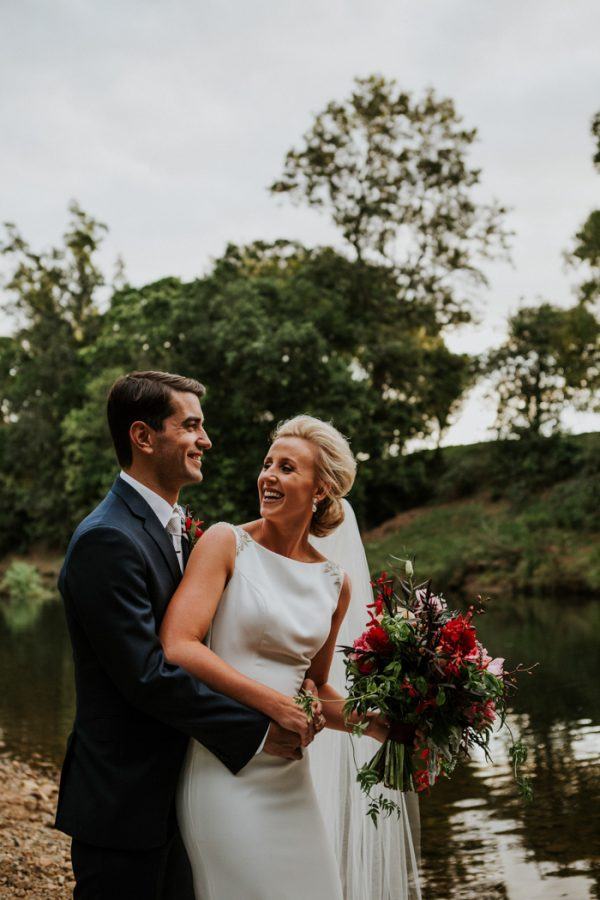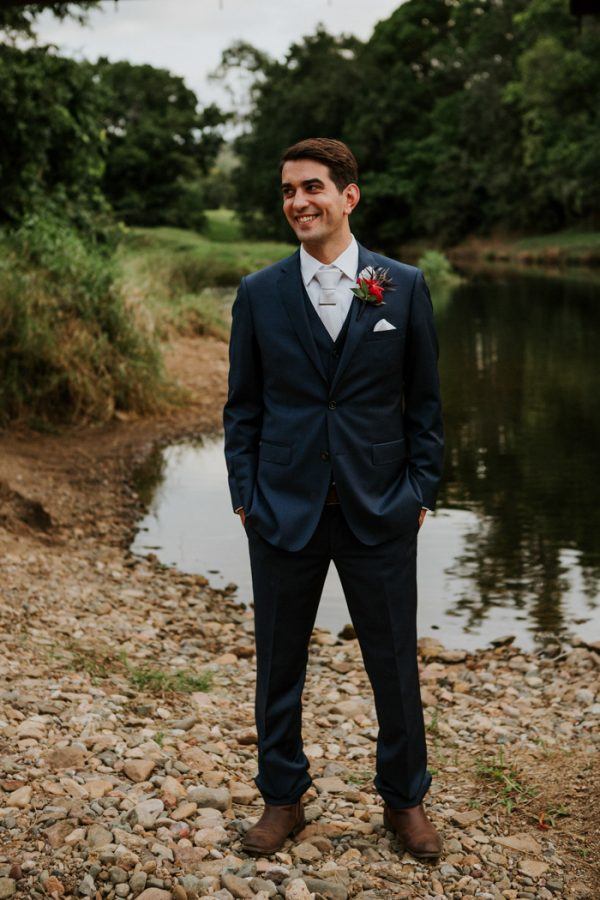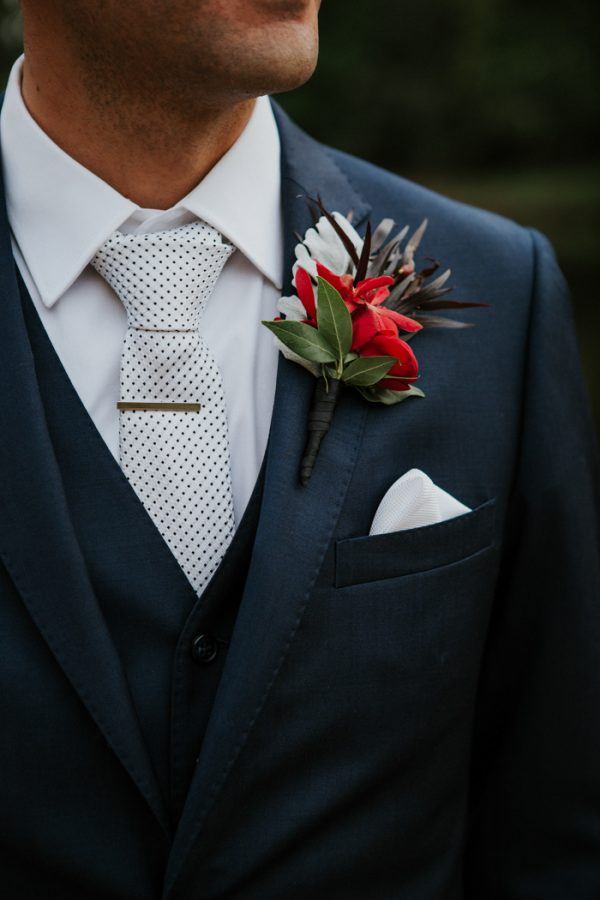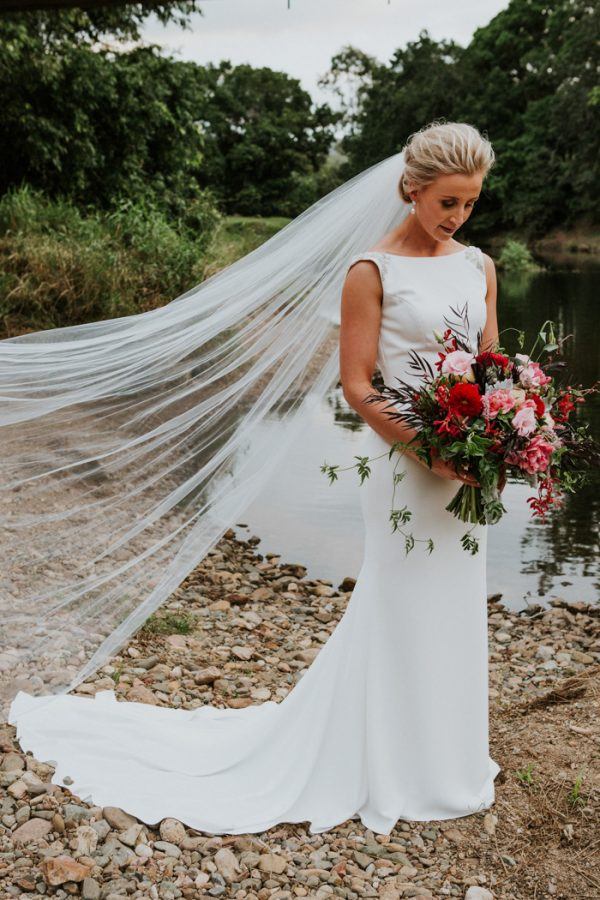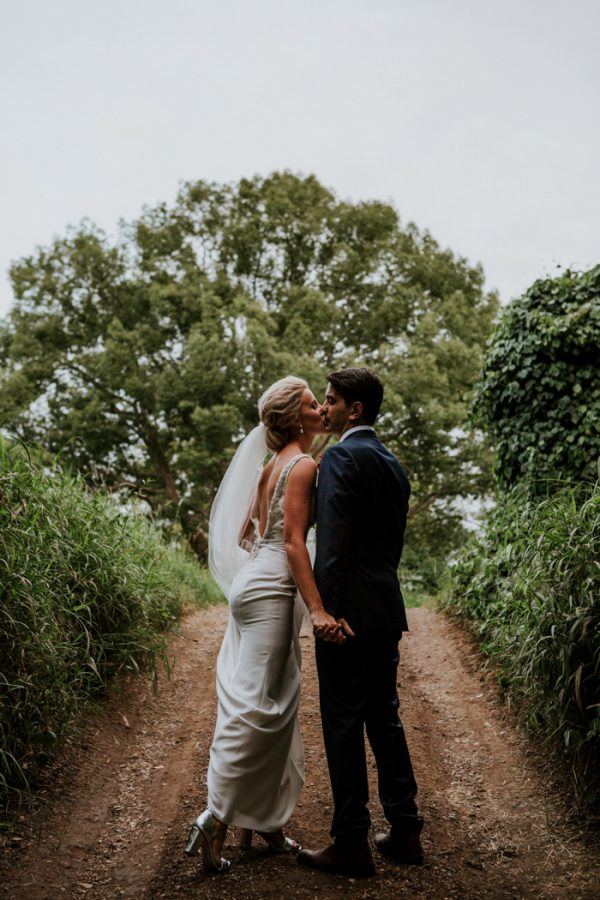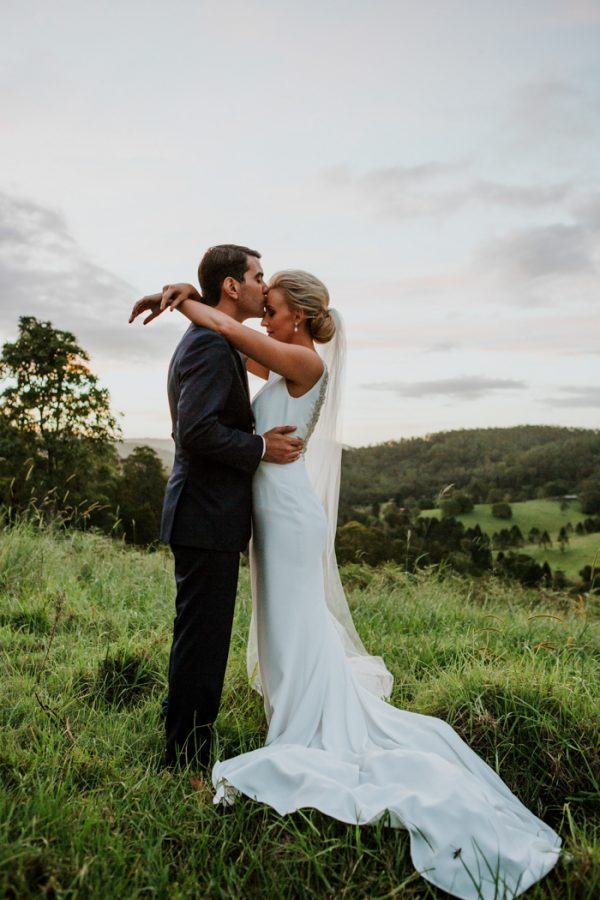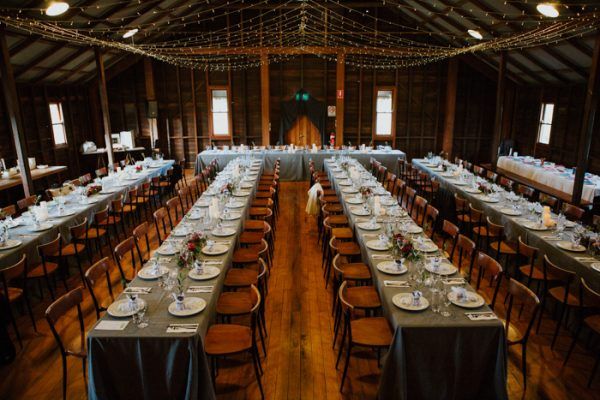 Our planning advice: Get all the big stuff, venue, band, photographer caterer out of the way early and then pick away at the other parts bit by bit. Break your jobs into months. For example, my november i need to have the dress, etc. If you have the budget, think about ways to manage your stress… get a stylist if you can and outsource jobs to bridal party. My Maid of Honour organised our cake for example, my Mother in Law did the party favours. Your "people" will want to help, so don't be the hero and try and do everything yourself, you're not a bridezilla for asking for reasonable help.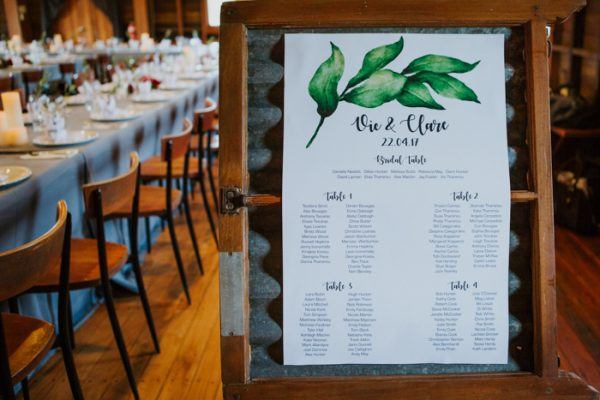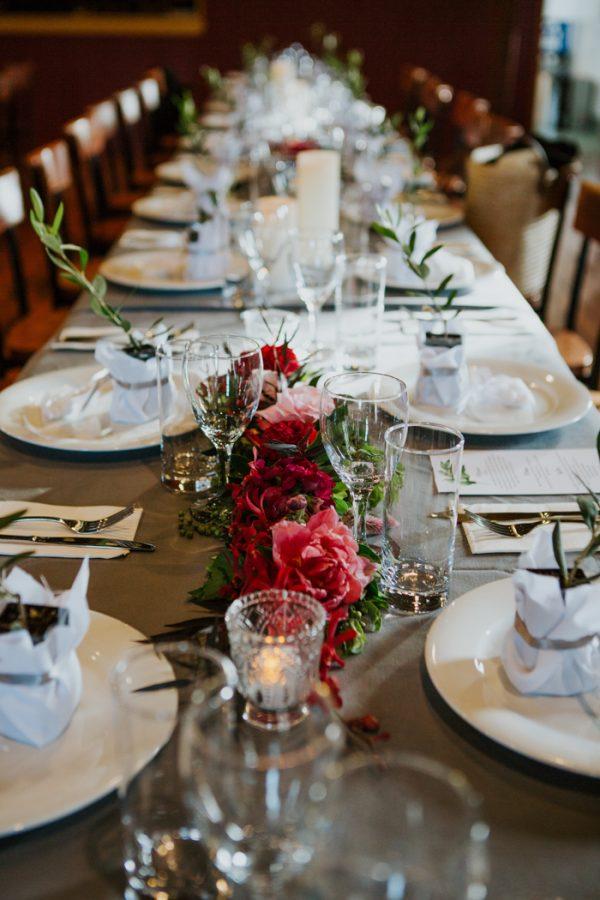 We gave our guests little olive trees as favors. My husband is Greek and one of our favourite parts of his family's house in Greece is the olive tree in the garden. I guess we also wanted the guest to have something they could try and grow, so we will see how many survive!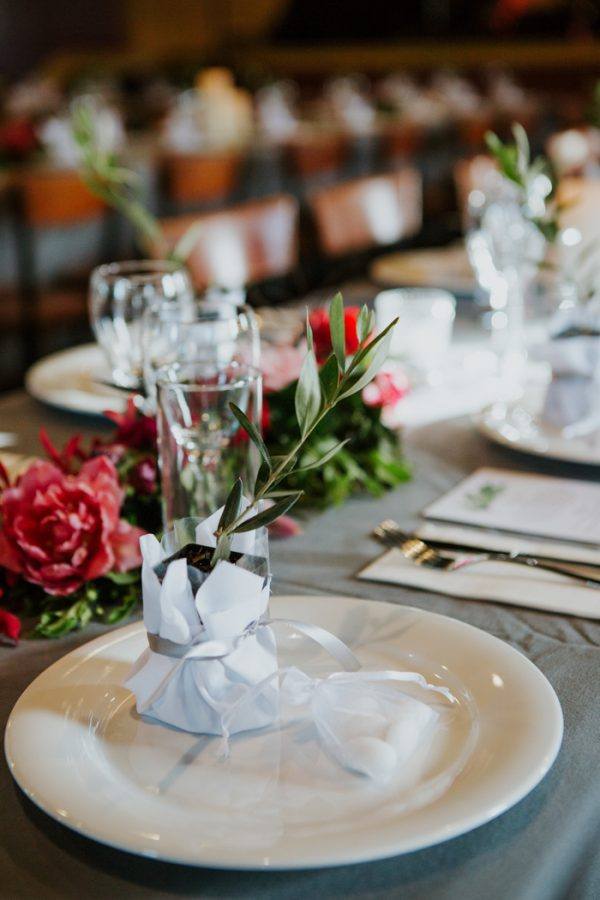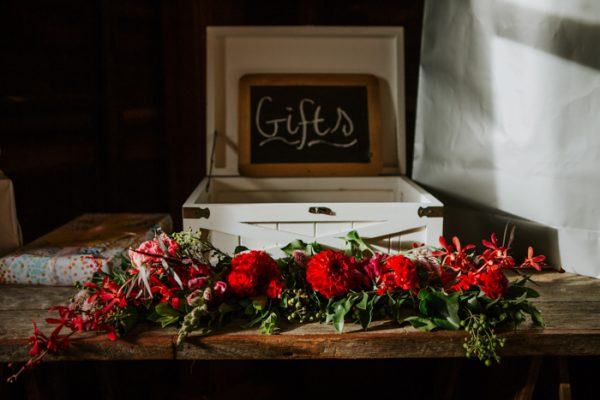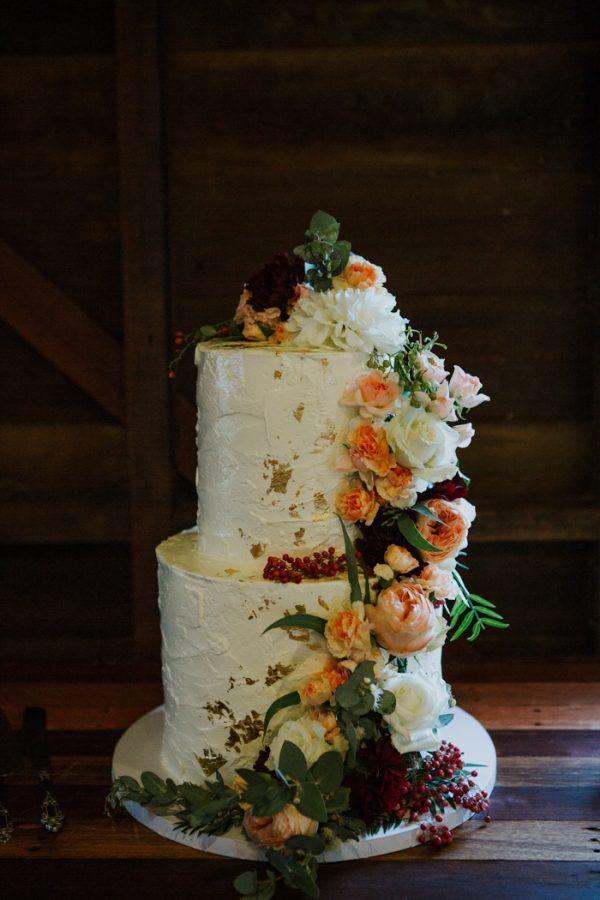 Processional song was "Hold" by Vera Blue
Recessional song was "Star Wars" Theme (a surprise for Vic)
First Dance was "Layla" by Eric Clapton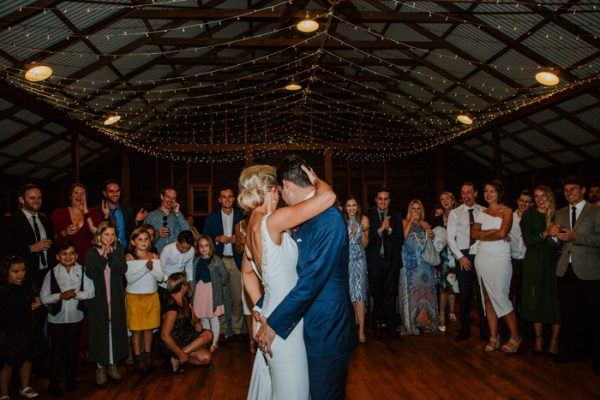 Congratulations to Clare and Vic, and a special thanks to Junebug member Amy Higg Photo for sharing their day with us. Want more Queensland wedding inspiration? Take a look at this elegant green and white Queensland wedding at Gabbinbar Homestead!