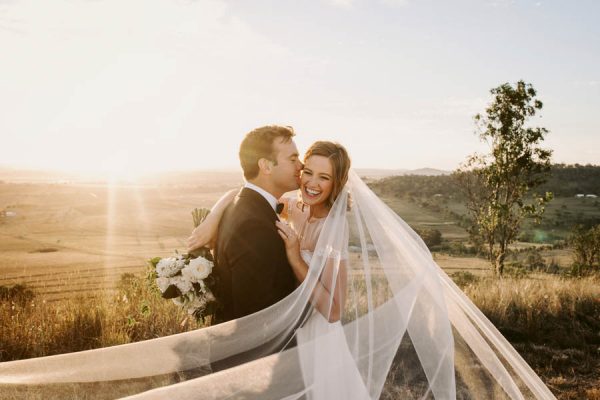 Margie and Rob's Queensland wedding at Gabbinbar Homestead is a breath of fresh air. The gorgeous garden venue set an enchanting scene for the couple's personal vows and provided plenty of space for enjoying a drink from the adorable outdoor bar. Margie had her short-sleeved gown with an illusion neckline custom-designed by Jane Hill, and the sophisticated silhouette beautifully complemented the white and green botanical reception decor. The newlyweds can't say enough about how happy they were having photographer Edwina Robertson and videographer Alex Ball capture their most special day, and the resulting images and film are positively breathtaking!
The Couple:
Margie and Rob
The Wedding:
Gabbinbar Homestead, Queensland, Australia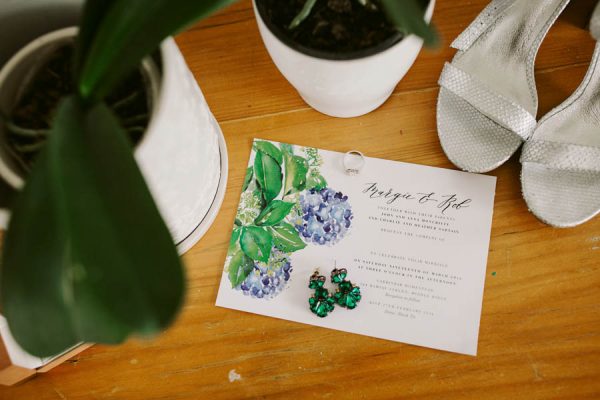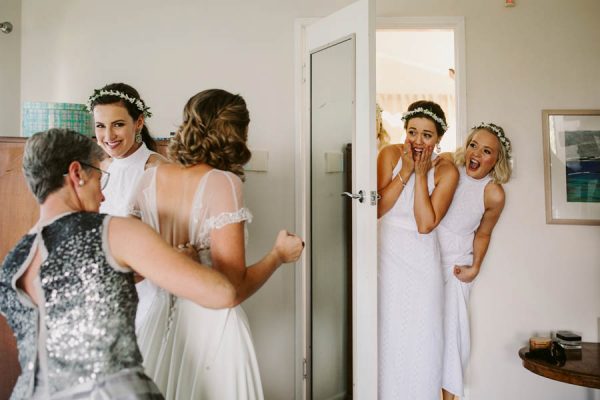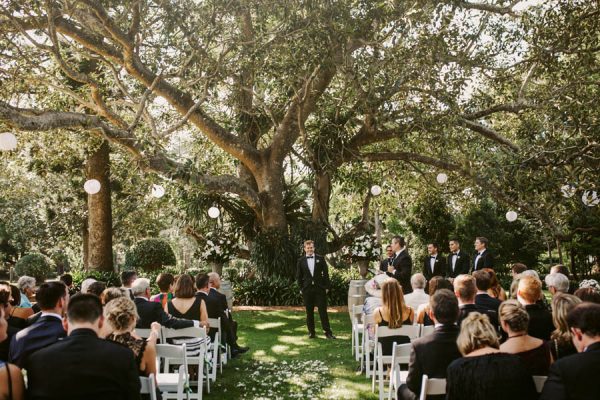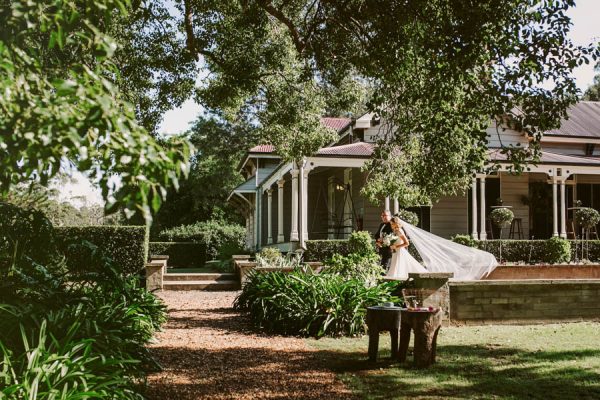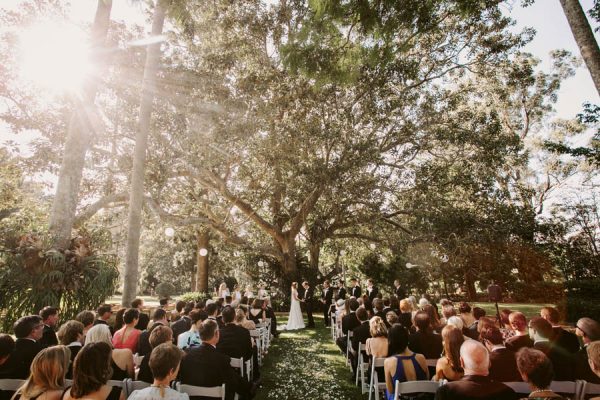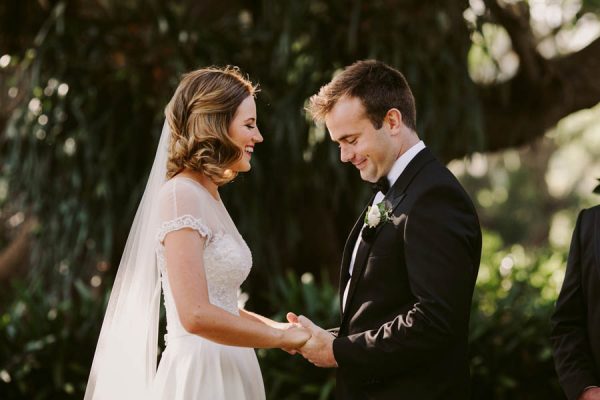 Surprisingly, our ceremony was the dark horse of the day, we were so focused on the party afterwards that we didn't give much thought to the ceremony! It completely took us by surprise how special those moments are. We were lucky enough to have a celebrant that we really clicked with and he took the time to get to know us and created a ceremony that was really personal. We got lots of comments on how lovely it was and how much it reflected us as a couple.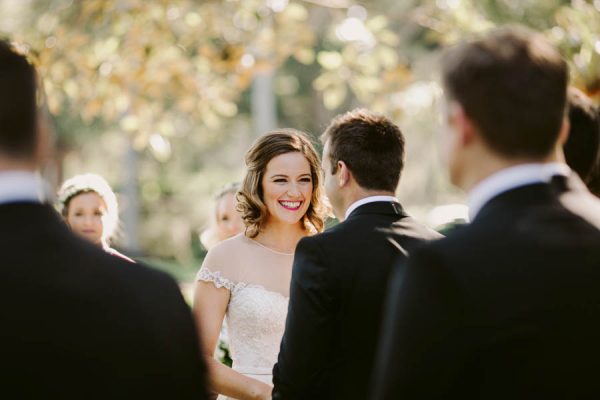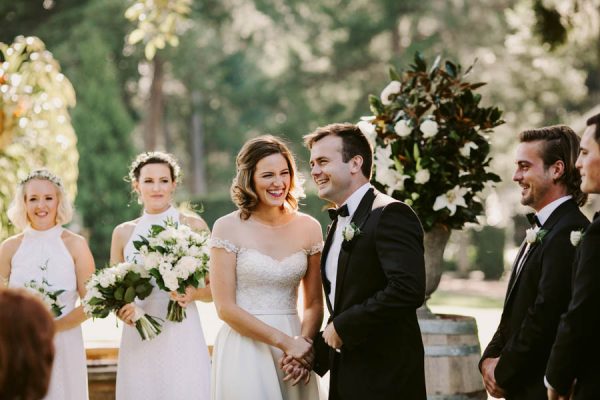 Our celebrant was fantastic, he really took the time to get to know us as a couple so our ceremony felt really personal. We also wrote our own vows, initially we were really against this but our celebrant talked us around. It was one of the best things we did!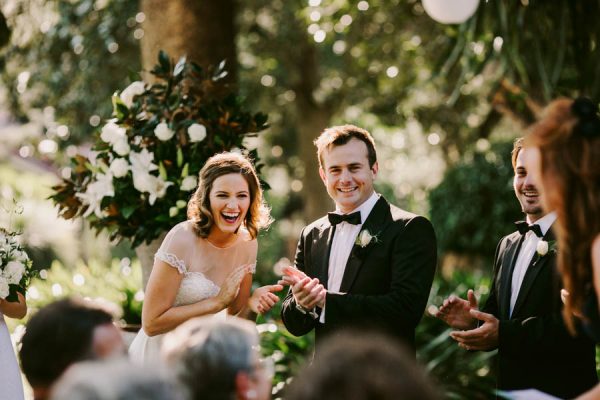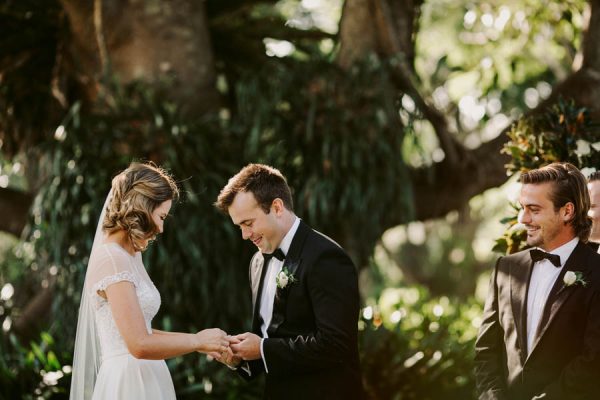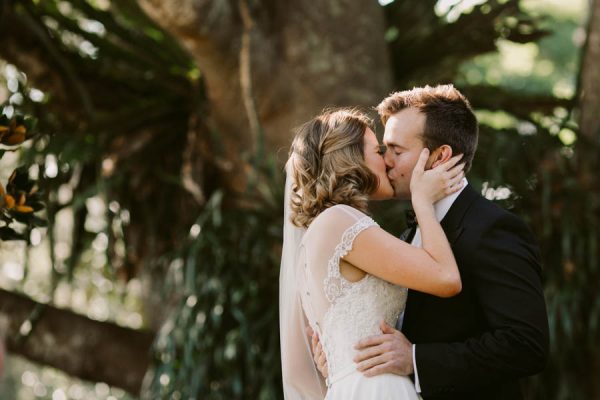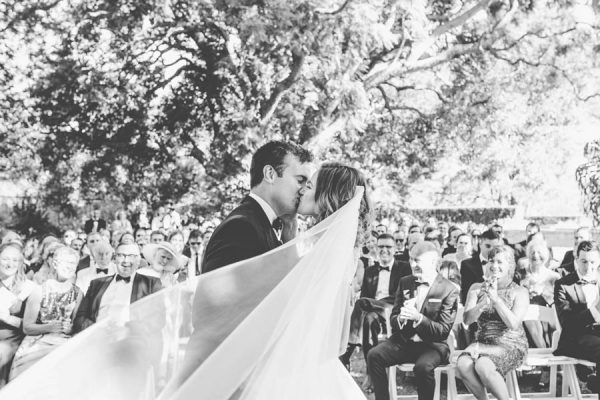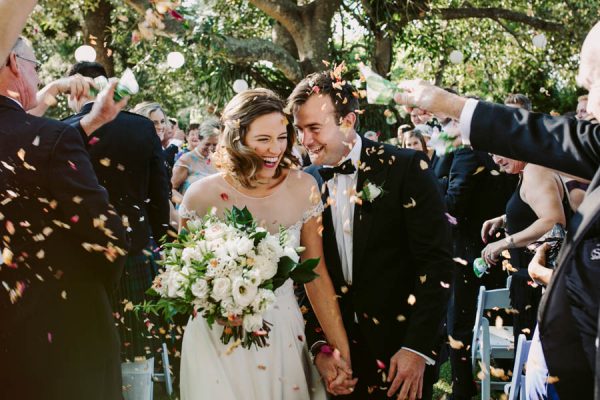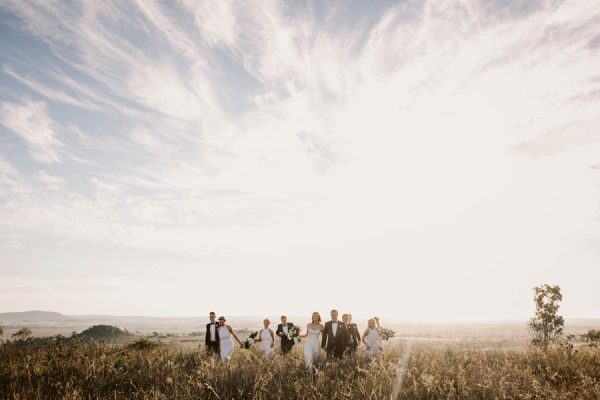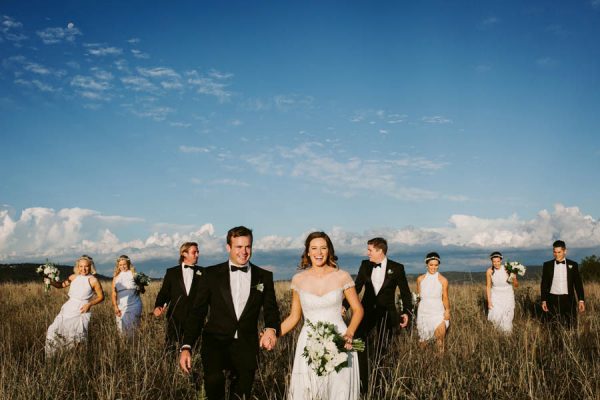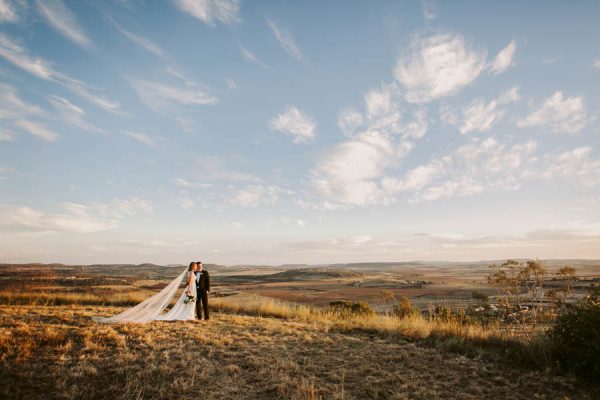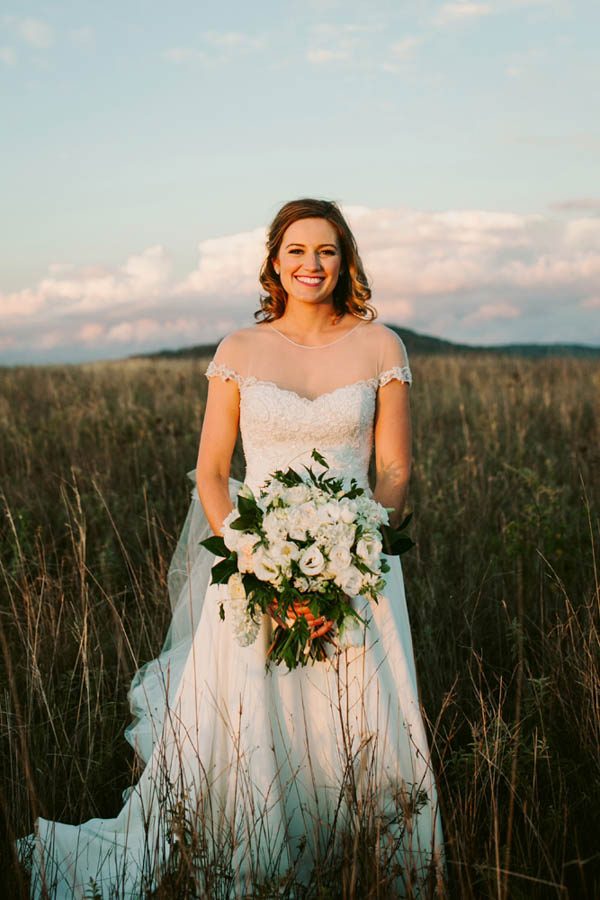 My dress was Jane Hill couture, I spent over a year working with them to create the perfect dress! I had originally chosen a different dress altogether, very different look and style, I had a moment where I realised it wasn't quite right and we went back to the drawing board, what they created in the end was absolutely perfect, it was such a dream to wear! I didn't want an overly bridal look so I left my hair down and chose a hot pink lipstick and bright green earrings to mix things up. My bridesmaids all wore white with simple flower crowns, they were custom made by Alexander Kennedy, they all looked beautiful!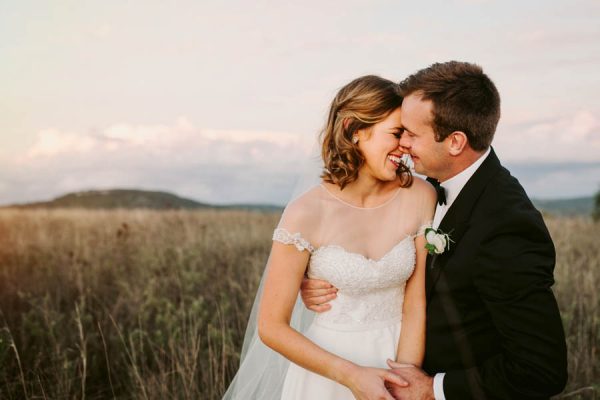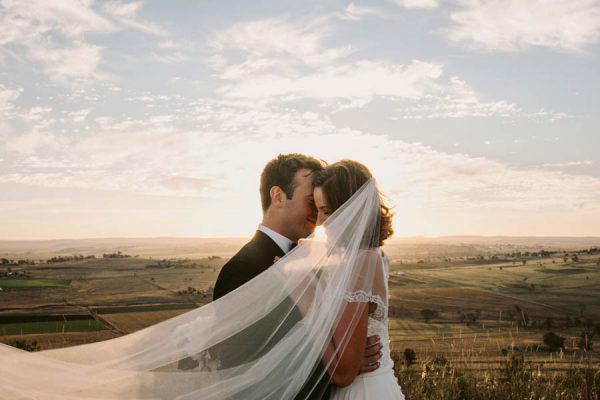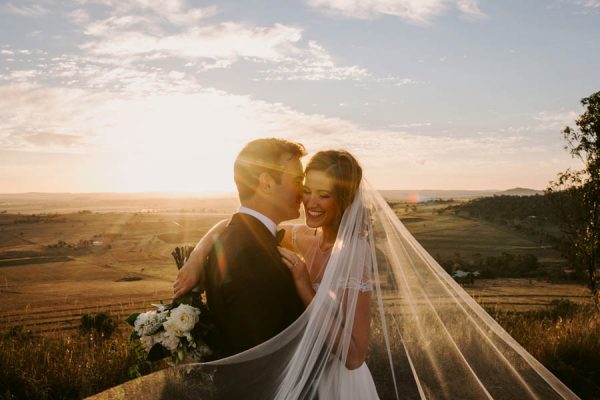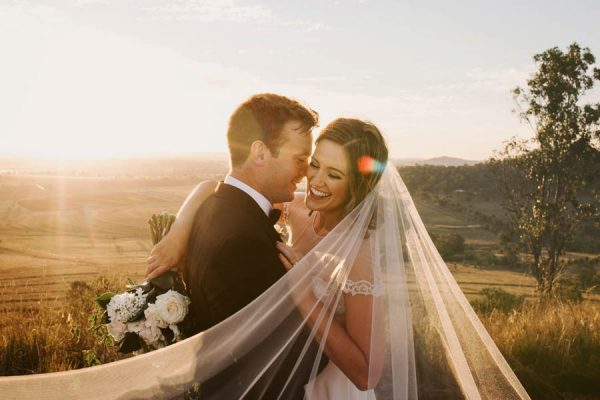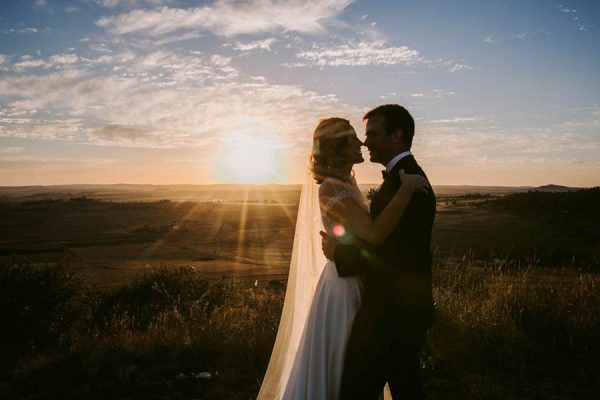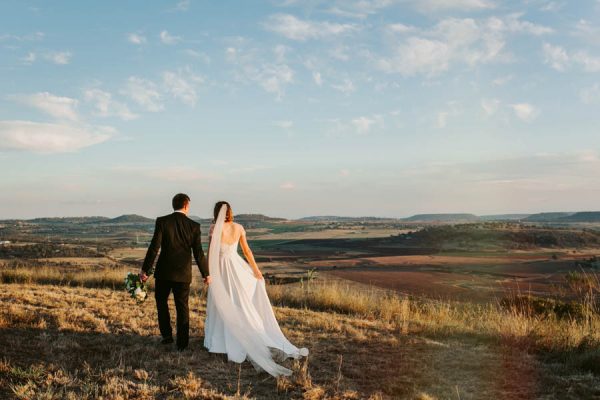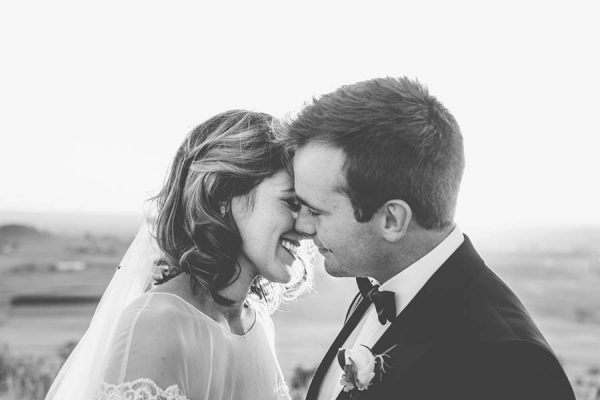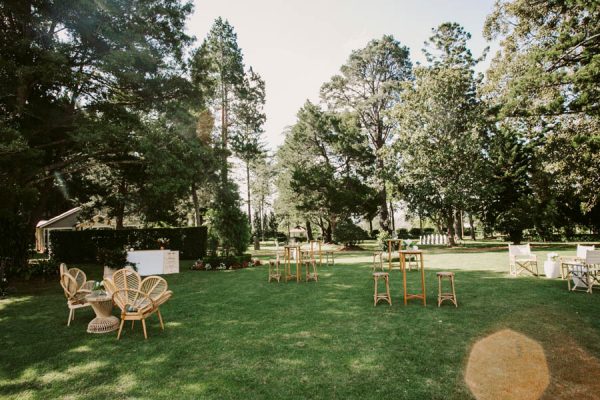 We wanted everyone to have a relaxed day with an afternoon garden party followed by a beautiful dinner with a classic & elegant vibe. The venue is lends itself to this perfectly so it was easy for us to create spaces & the right vibe for everyone to relax and enjoy themselves.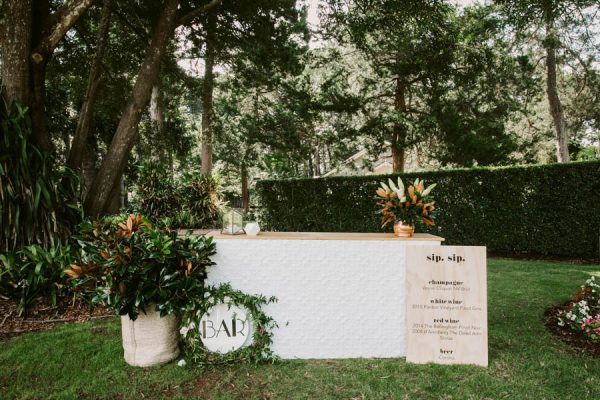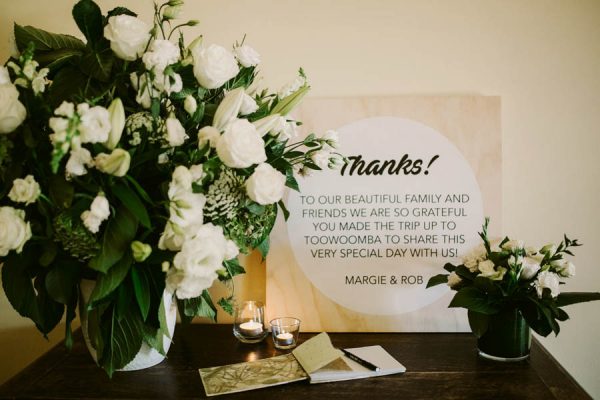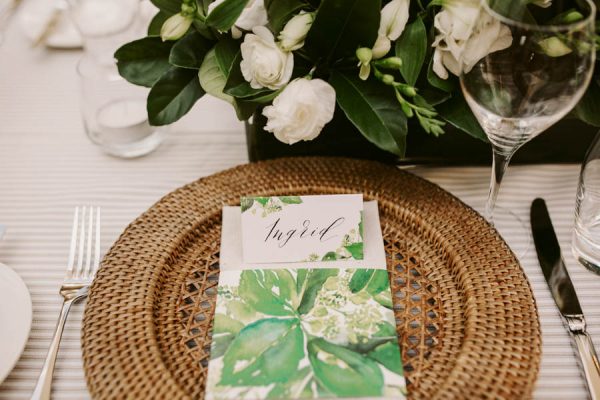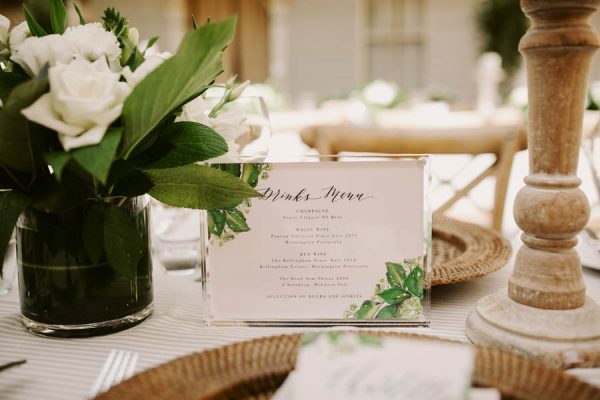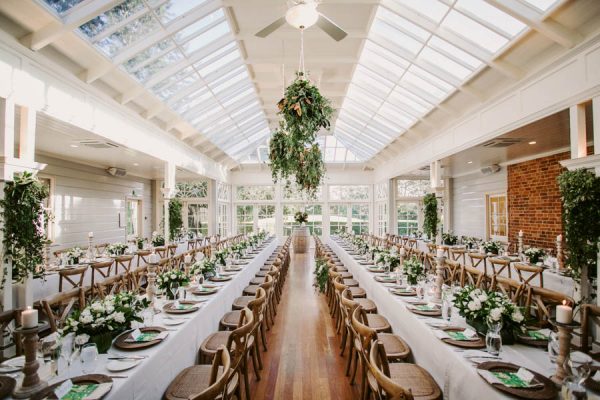 For our table setting we used napkins made from painters drop sheets and then we printed the illustration from our invitations onto watercolour paper and used these as 'belly bands' which helped to tie the table setting together.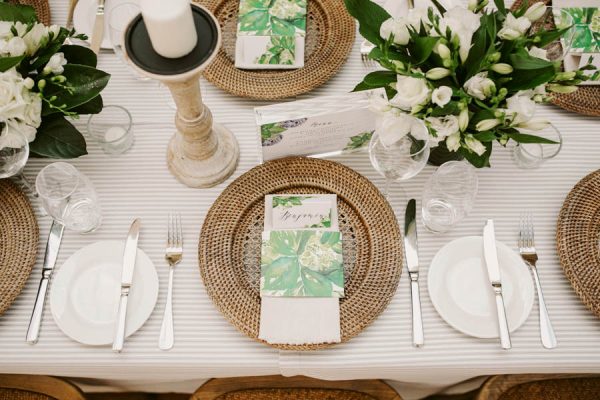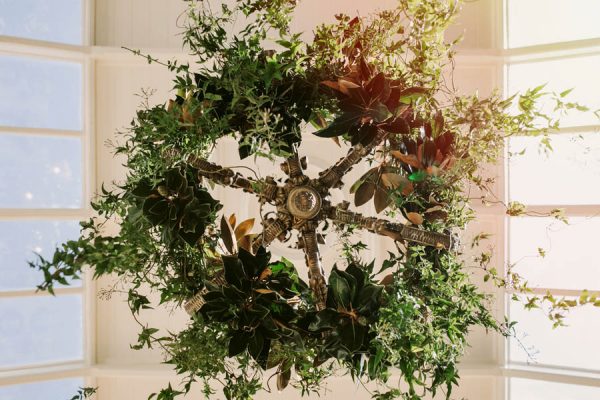 To make the day as stress free as we could we made sure everything was as organised as possible. We also got a stylist to assist us with on the day set up, we briefed her with all of our ideas and she executed them perfectly on the day meaning that we didn't have to worry at all! It sounds so obvious but keeping in mind the real reason for the whole day keeps things in perspective. When something doesn't go quite to plan (and more often than not this will happen) remember the most important thing is just to be married to the person you love and it doesn't seem so important in the overall scheme of things!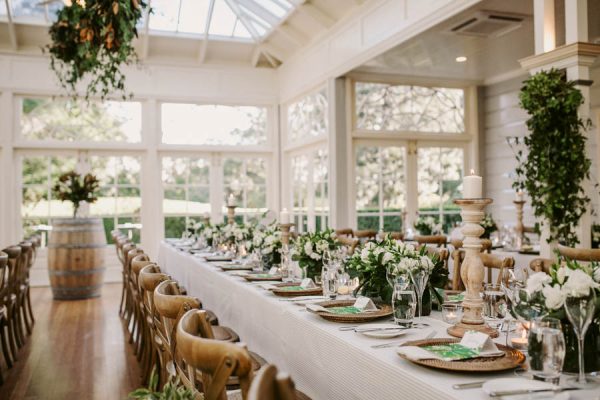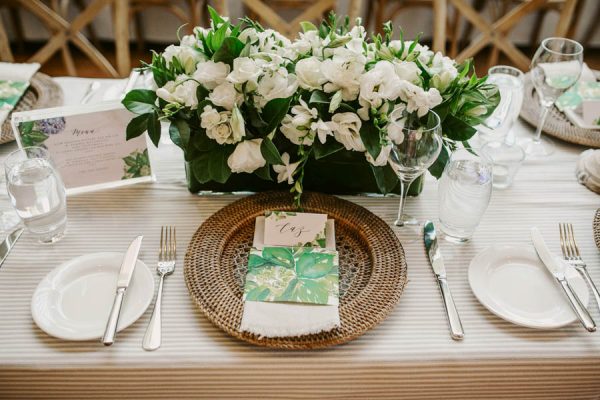 We didn't really have wedding colours or a theme as such. We wanted masses of white flowers with lots of greenery so that in itself set the tone, everything else went from there.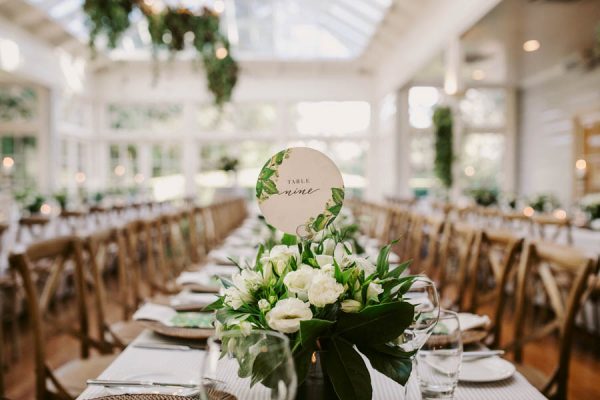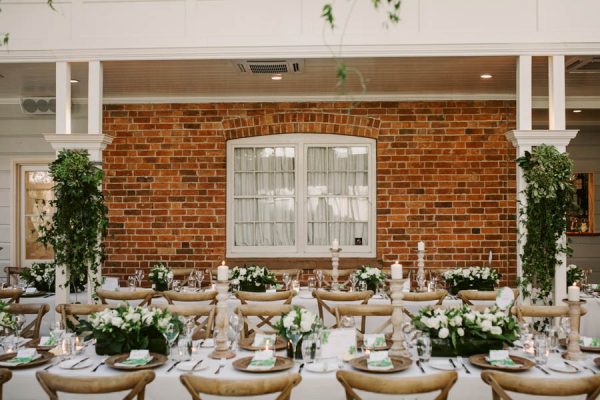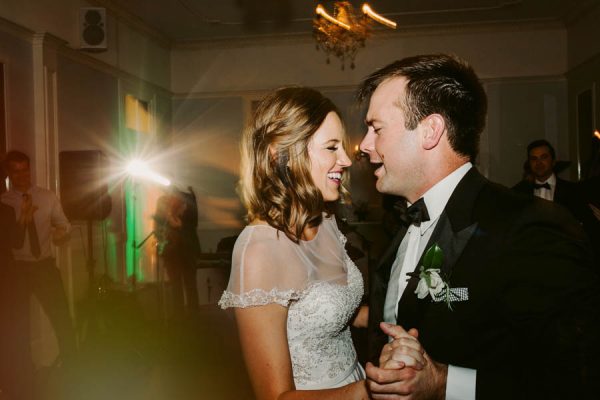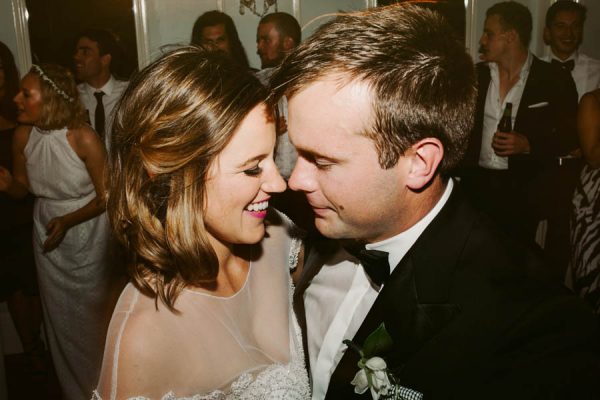 Get a videographer, it will be the best money you spend.
Are Margie and Rob not just the sweetest couple? Congrats to them on their gorgeous Gabbinbar Homestead wedding! For more garden party wedding inspiration, check out Holly and Peter's blush and sage Kentucky wedding at the Bodley-Bullock House.