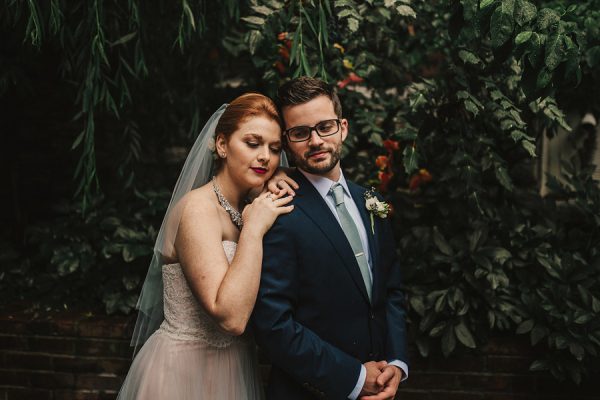 Holly and Peter's super sweet garden wedding at The Bodley-Bullock House combines Southern charm with vintage romance! Using Holly's blush Stella York bridal gown as color inspiration, the crafty couple's blush and sage wedding included tons of DIY elements and thoughtful details. Even though they ended up experiencing a bit of rain, the ceremony's romantic garden blooms, vine backdrop, and personalized script made the couple's ceremony everything they wanted and more! Brandi Potter Photography beautifully captured the newlyweds' unwavering joy and excitement on their special day!
The Couple:
Holly and Peter
The Wedding:
The Bodley-Bullock House, Lexington, Kentucky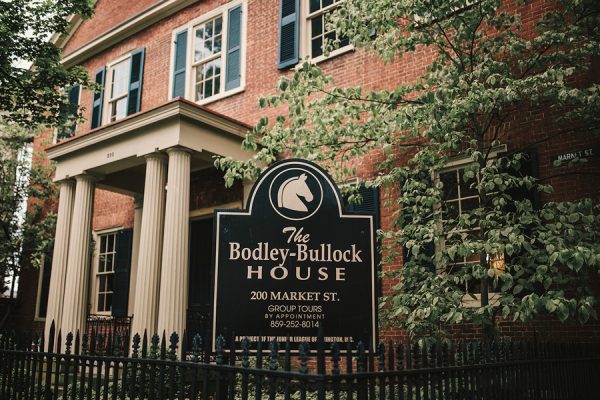 Staying true to our vision of a smaller, simple wedding was most important to us. We wanted to be able to enjoy the food, cake, craft beers, and just have a great time with our closest friends and family. I think the most important decision we made was picking a venue. We envisioned an outdoor wedding surrounded by nature's beauty, which we found at the Bodley-Bullock House's garden.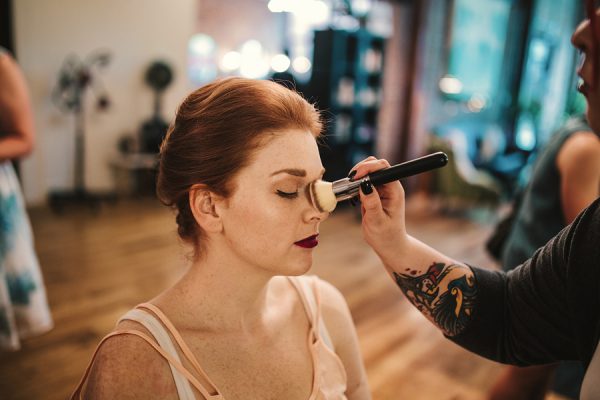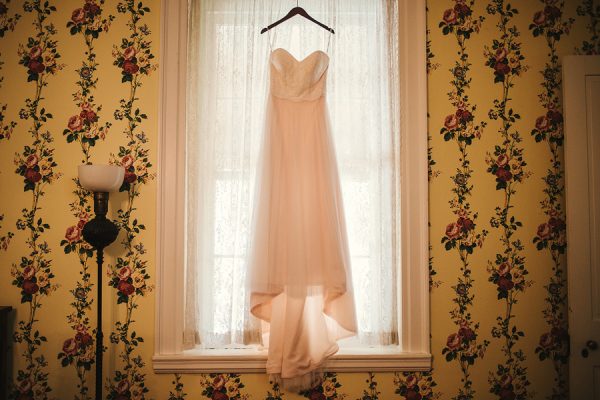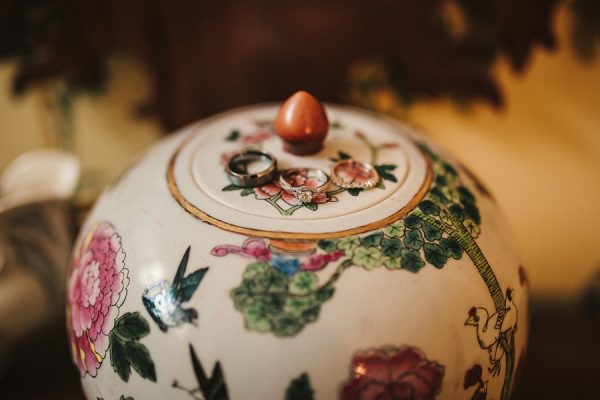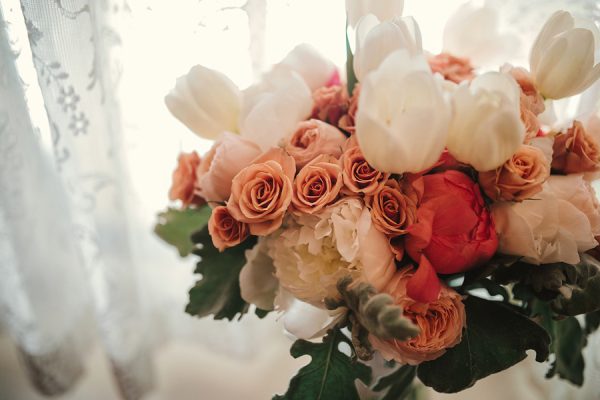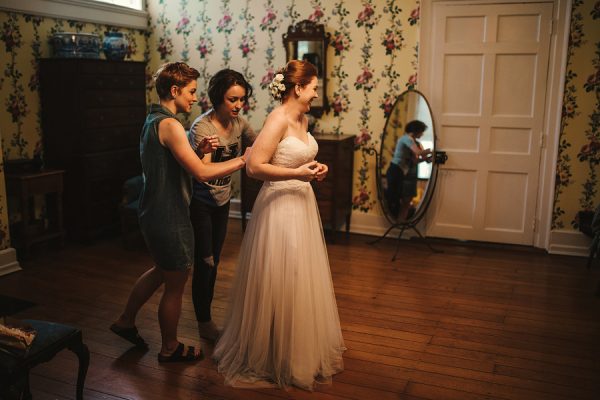 I spent probably the most time deciding which necklace to wear. I actually had two and did not decided till a couple weeks before the wedding, one was from J Crew and one I ordered from Enrich by Millie which was handmade. I decided to wear the Millie necklace because it best fit the overall simple yet elegant look I wanted.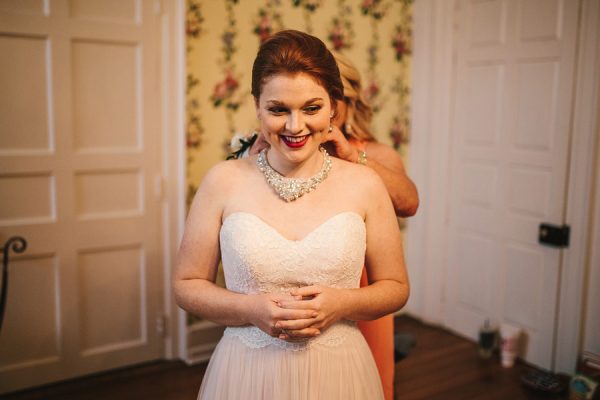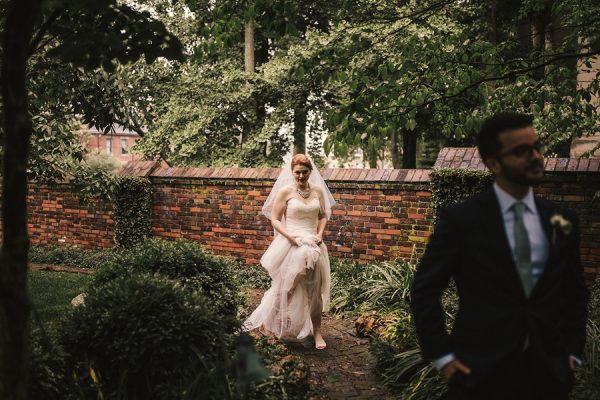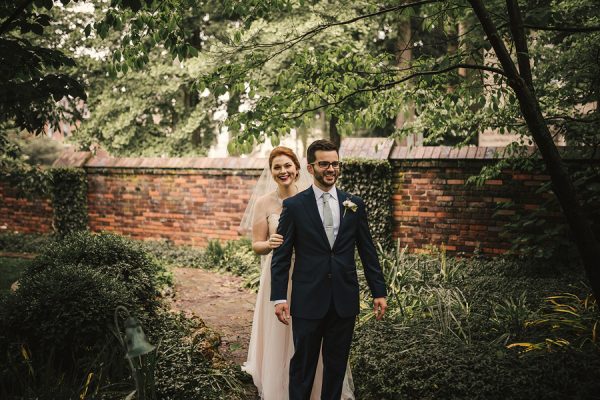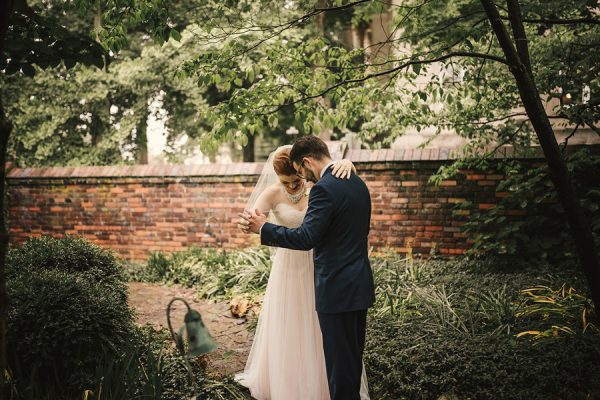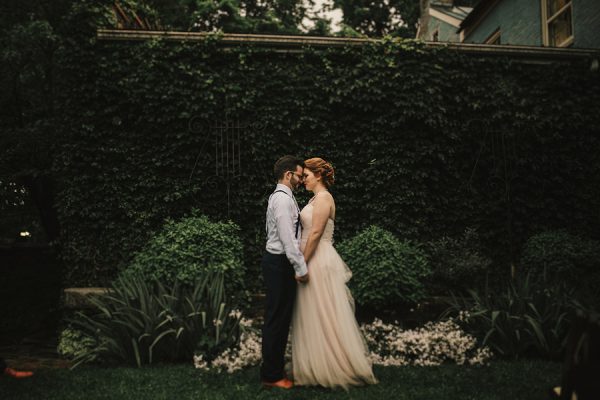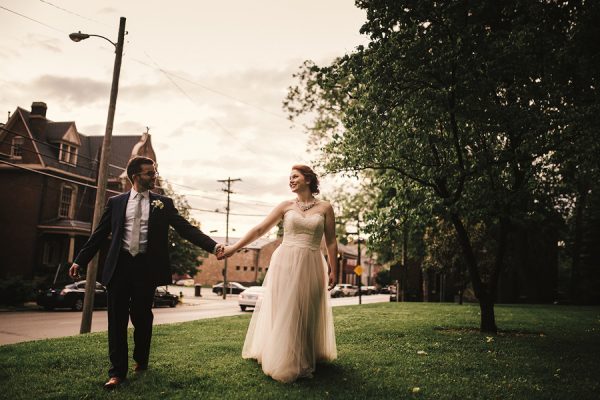 I decided to wear a non-traditional blush colored wedding dress. I fell in love with my dress, which was a Stella York, so then modified several wedding details and colors to work around my pink dress. I chose sage for my bridesmaids dresses, which complimented my blush dress, and accented in peach and pink tones in the flowers and accessories. I let both girls pick their dress style so that it would flatter their body types and fit their own personal style.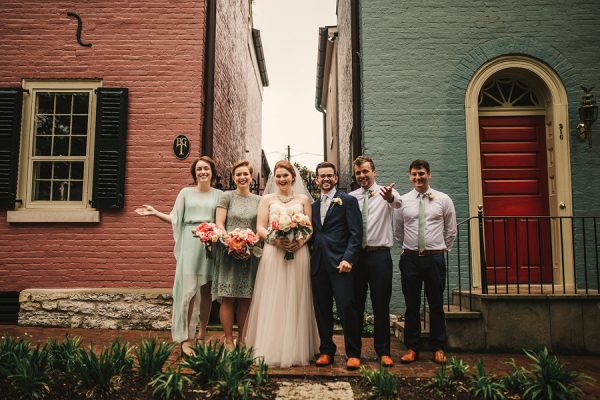 would have to say our first look, meeting each other in the garden, in the rain, and seeing each other for the first time. And of course, the unexpected rain made for quite a memorable day. We embraced the rain (and mud!) and decided we were going to have an outdoor wedding in the garden, rain or shine! Luckily, it stopped raining in time for the ceremony (well, with a 15 minute rain delay) and we had rented tents for backup so we were able to still have our receptions outdoors. The only casualty from the rain and mud was my dress, but luckily those can be washed!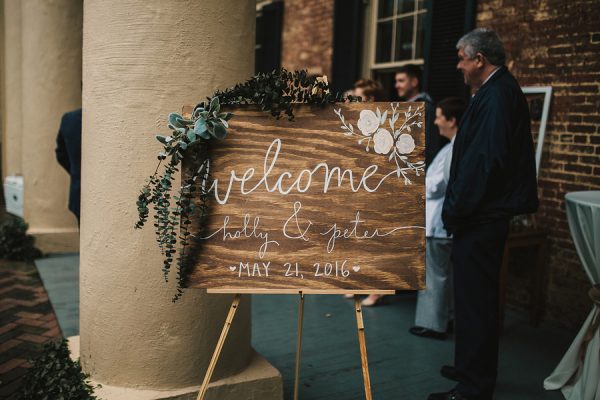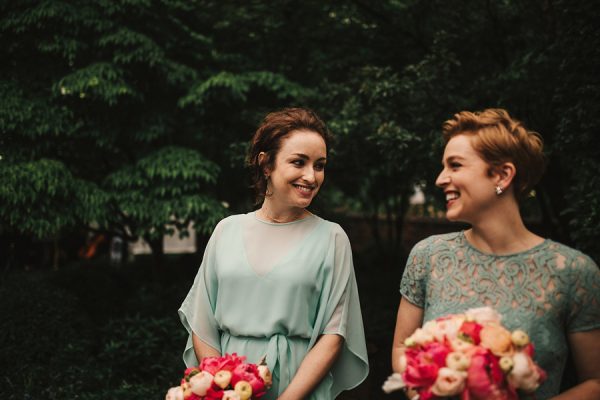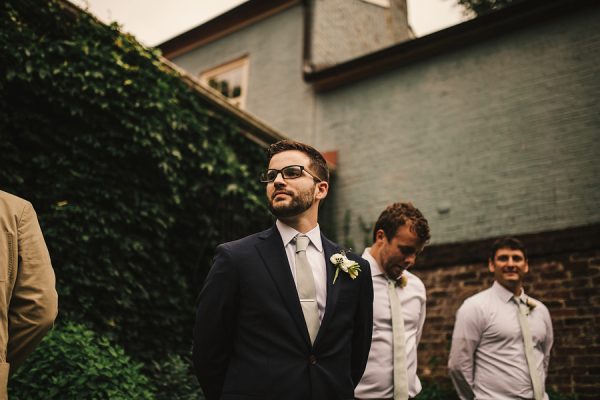 When planning an outdoor wedding you always know rain is a possibility but think it will never actually happen on your day! It actually turned out perfect in the end. It made for many extra special memories and they say rain on your wedding day is good luck!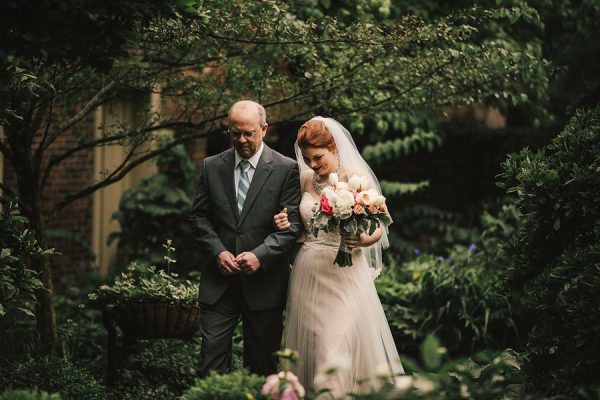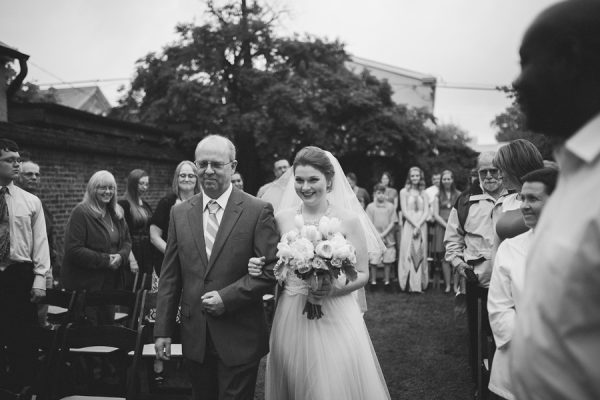 We were married by our close friend, John Mason, which added a very special touch. And in doing this, we actually got to write our entire wedding ceremony script. Also, we kept if very short and sweet, which is what we wanted.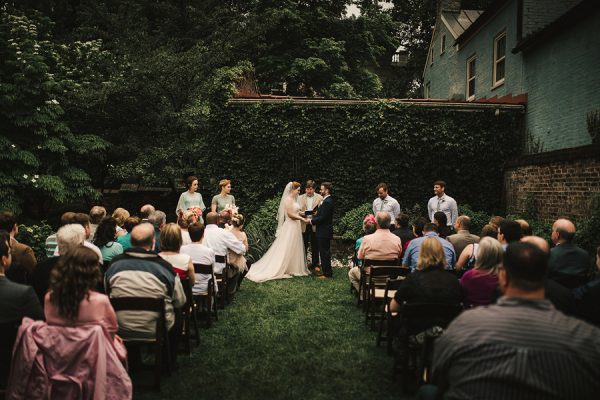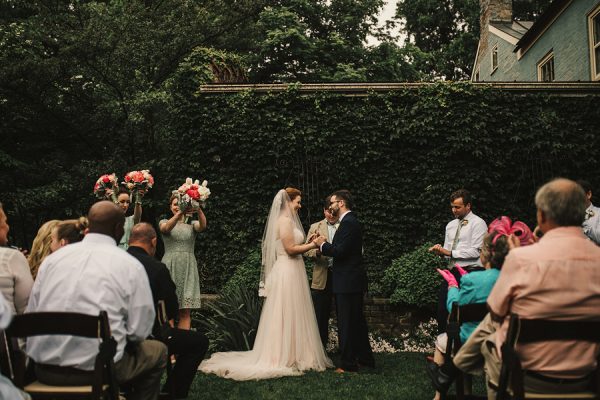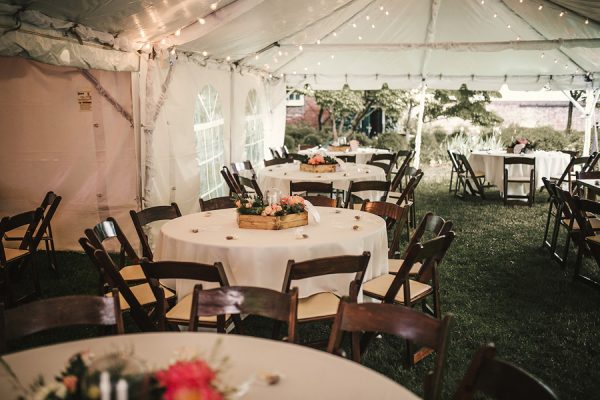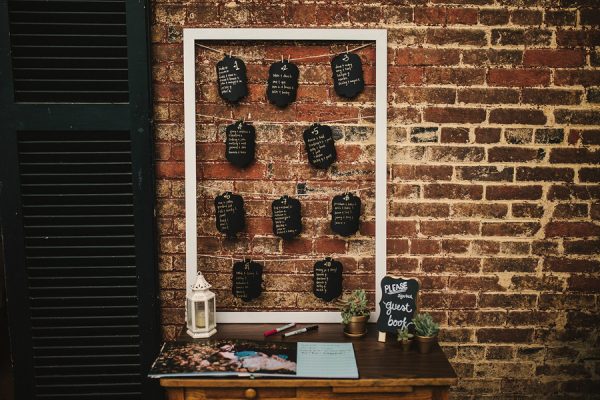 We DIYed almost everything, which made our day that much more special to us. Disclaimer though, we are both very crafty, handy people. Peter made all of the wood boxes which we used as the centerpieces. We made the candle displays for the center of each box, which we had our florist put fresh flowers around. We took glass domes which we bought on sale at Michael's and hot glued candles of different heights to the wood bottom.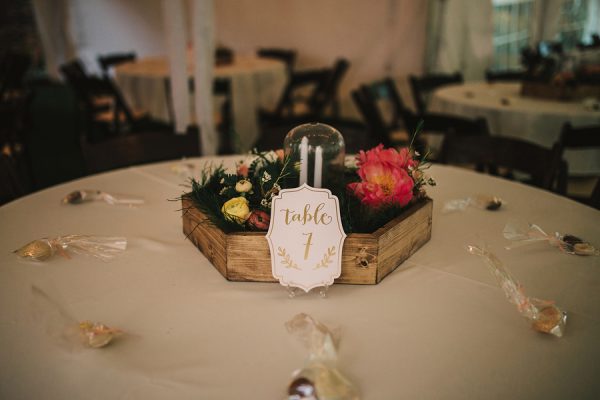 Start with a vision of what you want your wedding to be and stay true to this. It's easy to get overwhelmed with the hundred different venues, caters, florist, ect, but keep looking and you will find what feels right for you both. Speaking from a couple who had a successful outdoor wedding in the rain, don't let the idea of rain scare you from planning an outdoor wedding. It is your day and your guest will stand out in the rain to see you get married if you are willing to.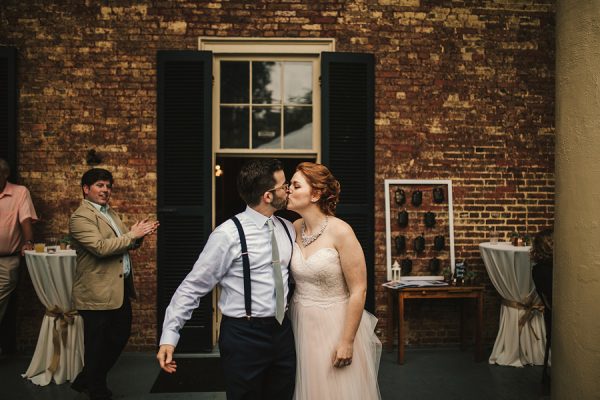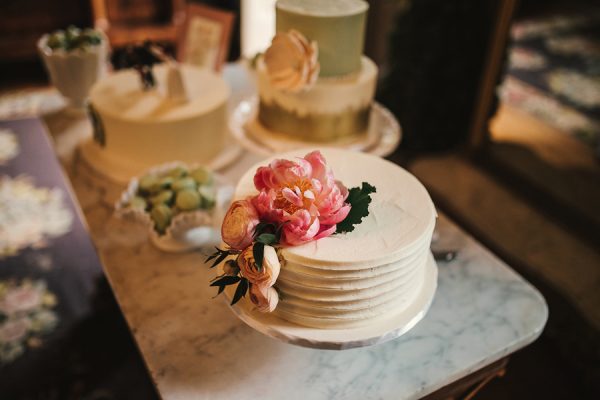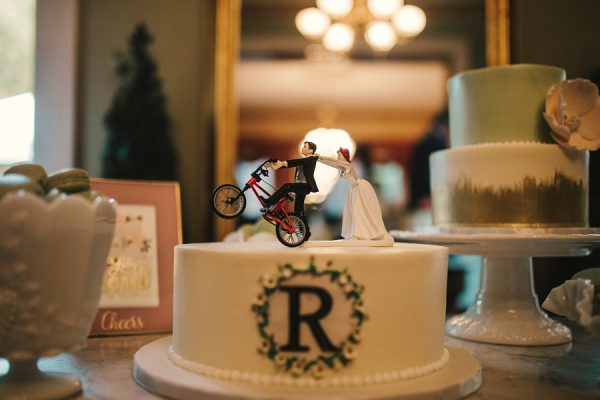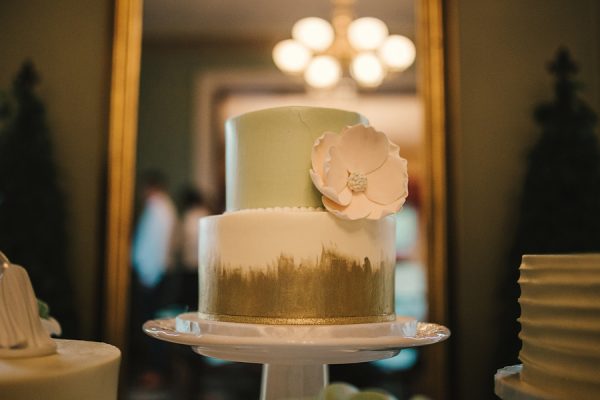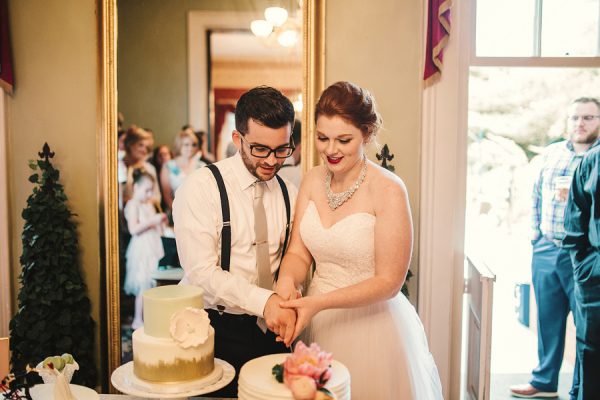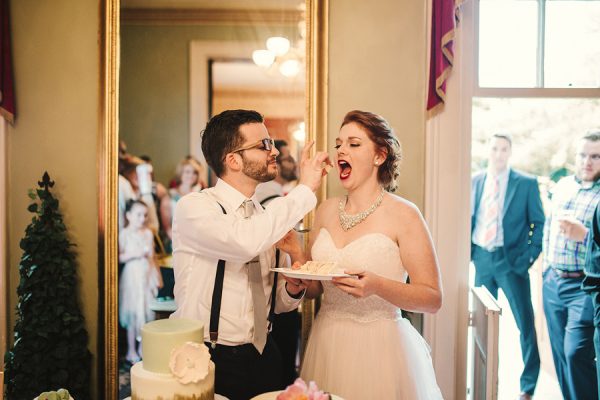 Choosing a photographer was something I spent a lot of time on, I wanted to find someone who fit our style. I found Brandi on a blog about top Lexington photographers, checked out her most current work, and we fell in love with her photos. We did an engagement shoot with her, so we already knew her and were comfortable with her, not to mention were confident she would do a fabulous job.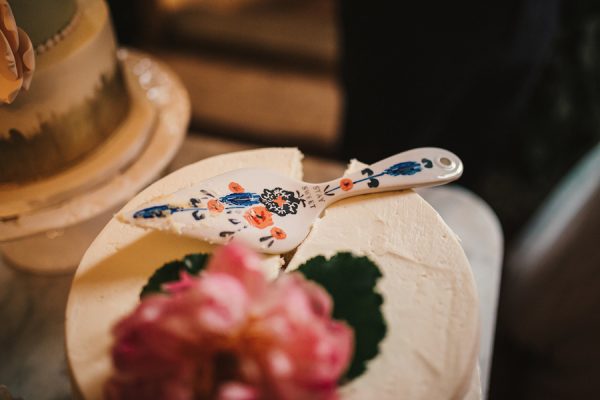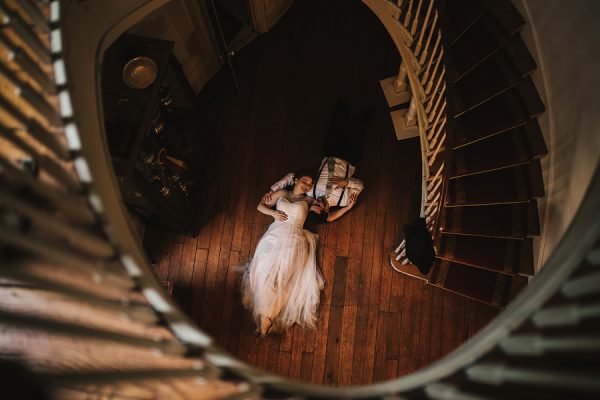 Congratulations to Holly and Peter, and a huge thanks to Brandi Potter Photography for sharing this wedding with Junebug! Want more garden wedding inspiration? Then you've got to see this vintage-inspired Georgia garden party wedding!