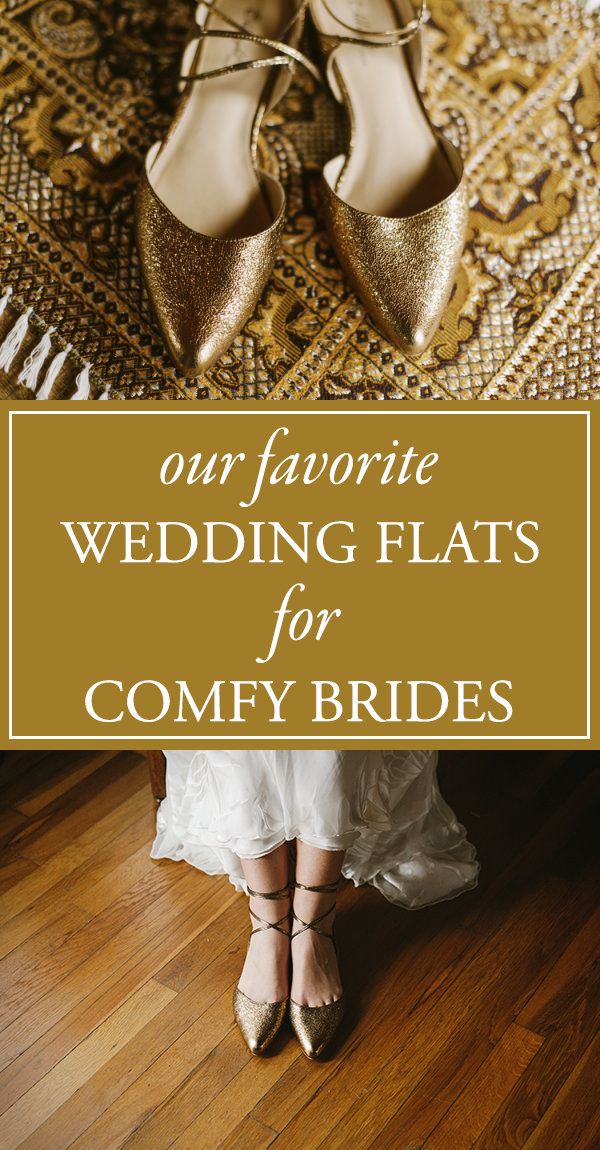 photos by Briana Purser Photography
Though your wedding may feel like it flies by in an instant, in reality, you'll be on your feet for several hours standing and dancing! Heels and pumps are cute, but wedding flats are where it's at for brides who want to be comfortable on their wedding day. In case you've been shopping for the perfect pair or hadn't considered this comfy option, we've rounded up our favorite wedding flats for your big day!
A Little Sparkle
Add a bit of bling to your bridal look with a pair of these sparkly wedding flats. From crystal embellishments to all-over glitter, these options will dazzle you!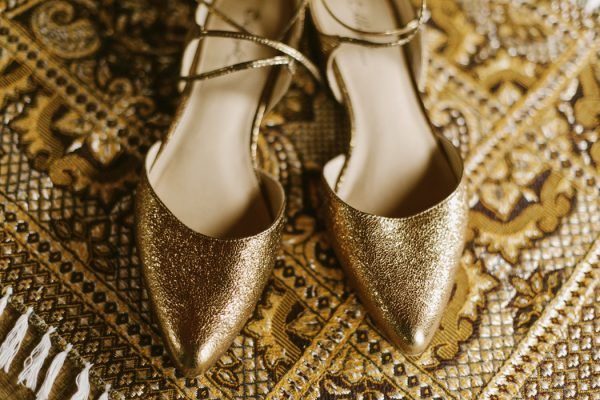 photo by Briana Purser Photography, shoes from Anthropologie
SHOP SPARKLY WEDDING FLATS
Something Neutral
If you're a more traditional bride looking for something classic in flat form, you'll love these neutral wedding flats in shades of gold, nude, and white!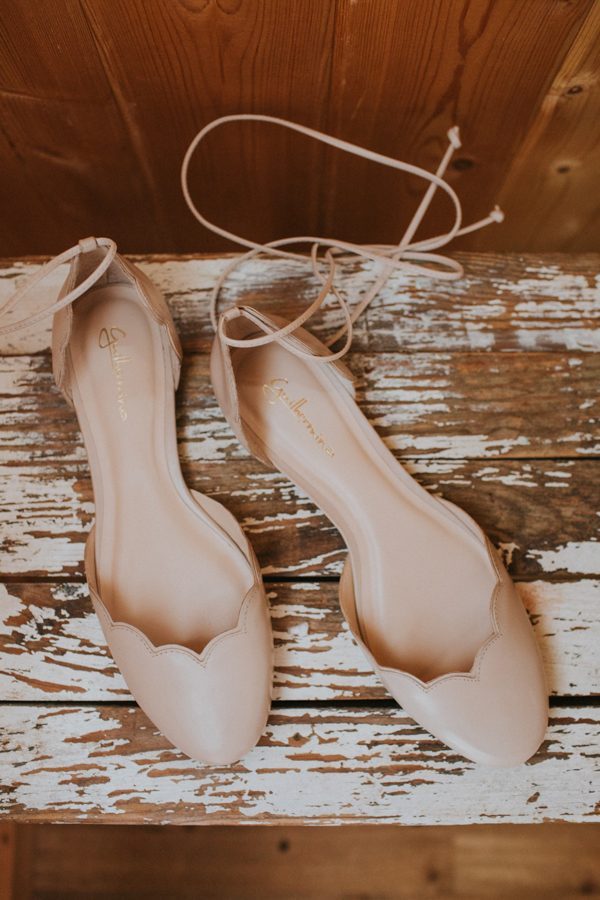 photo by Hartman Outdoor Photography, shoes by Guilhermina
SHOP NEUTRAL WEDDING FLATS
A Pop of Color
If you want to shake up your bridal look a little, consider wearing a pair of colored wedding flats. We love the idea of a seasonal color, like burgundy for fall or blush for spring, or implementing a bit of your wedding color palette into your outfit with your shoes!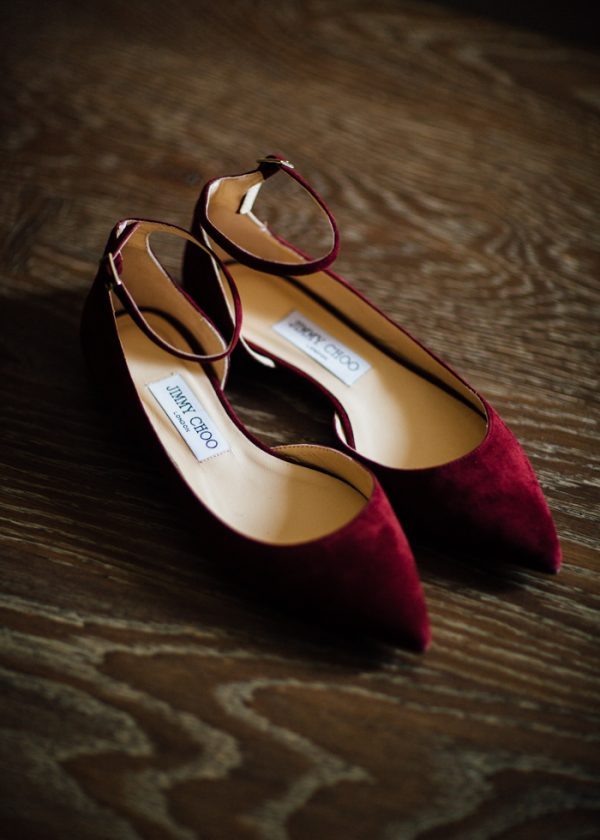 photo by Cat Mayer Studio, shoes by Jimmy Choo
SHOP COLORED WEDDING FLATS
Something Unique
Do you consider yourself to be a fashion-forward bride? Let your personality show with a funky pair of unique wedding flats. Patterns, embroidery, and offbeat embellishments are some of our favorite unique wedding shoe trends!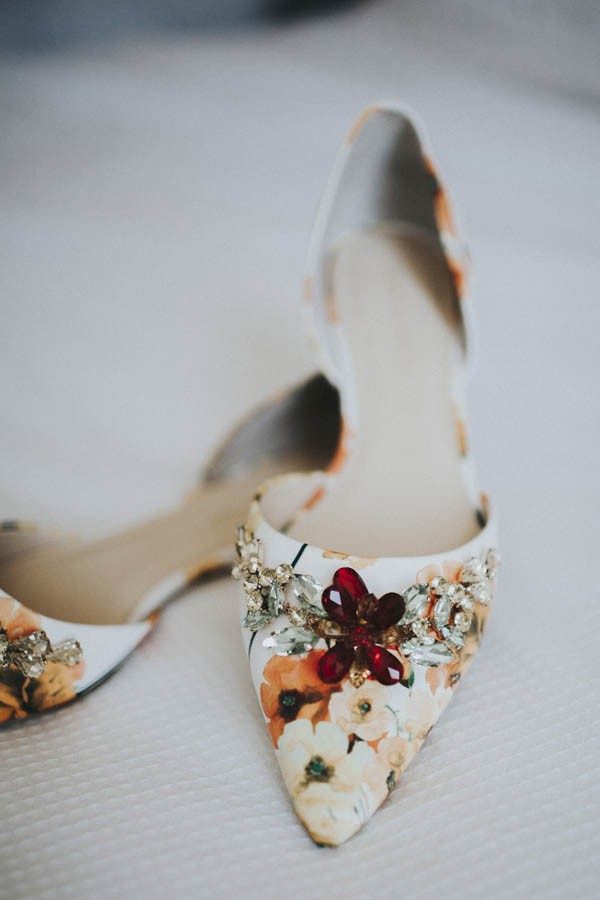 photo by Victoria Carlson Photography, shoes by Ivanka Trump
SHOP UNIQUE WEDDING FLATS
Not sure if wedding flats are for you? Take our quiz to find out what kind of shoes you should rock on your wedding day!