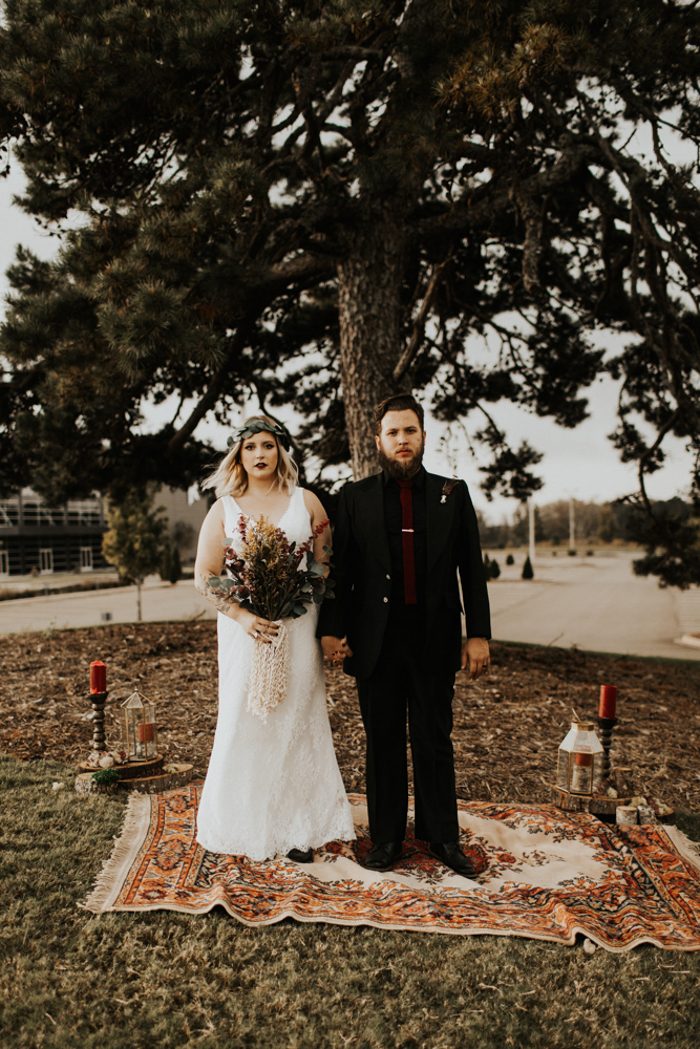 Ashley and Miles' handmade Georgia wedding was thoughtful and simplistic. These two lovebirds opted for an intimate outdoor ceremony with a handful of family and friends standing beside them as they became husband and wife. Inspired by boho vibes and their grandparents' style, Ashley and Miles bought elements from all over to make their own unique style. Ashley wore a beautiful lace dress from David's Bridal and a eucalyptus crown in her hair. She also created her own bouquet from flowers she found outside, which she accessorized with a gorgeous macrame wrap by Kira Rose. Sarah Joy Photo ventured with Ashley and Miles on an intimate hike in the mountains for some gorgeous couple portraits that we can't get enough of!
The Couple:
Ashley and Miles
The Wedding:
Revolution Church, Canton, Georgia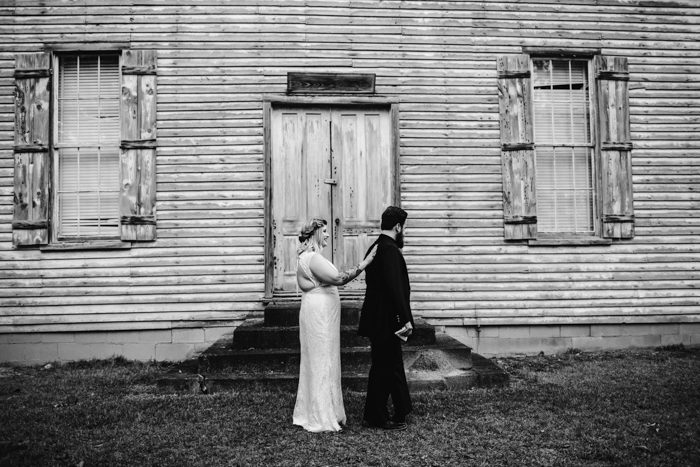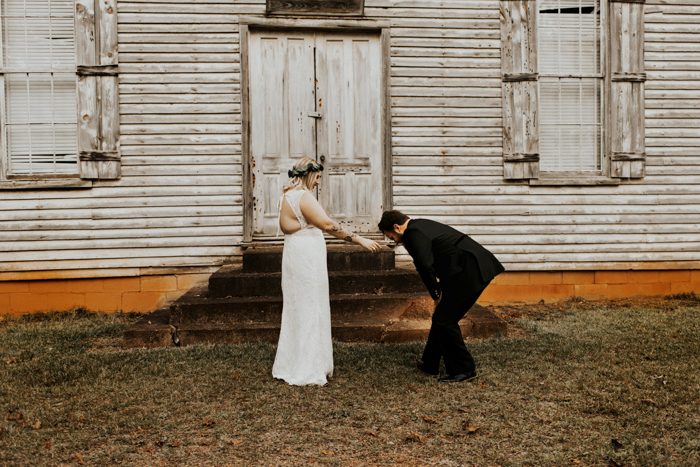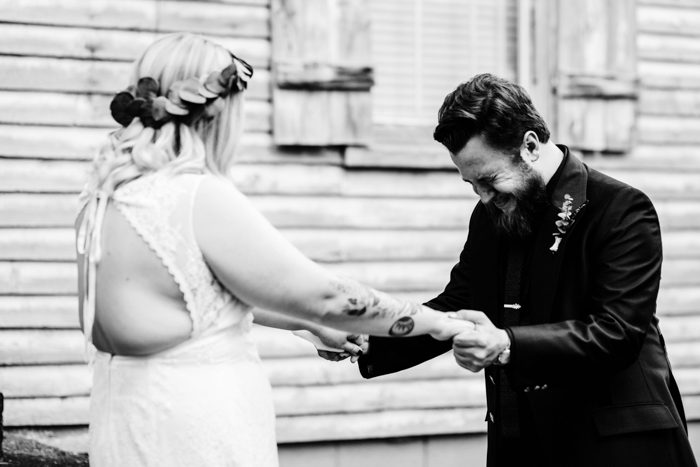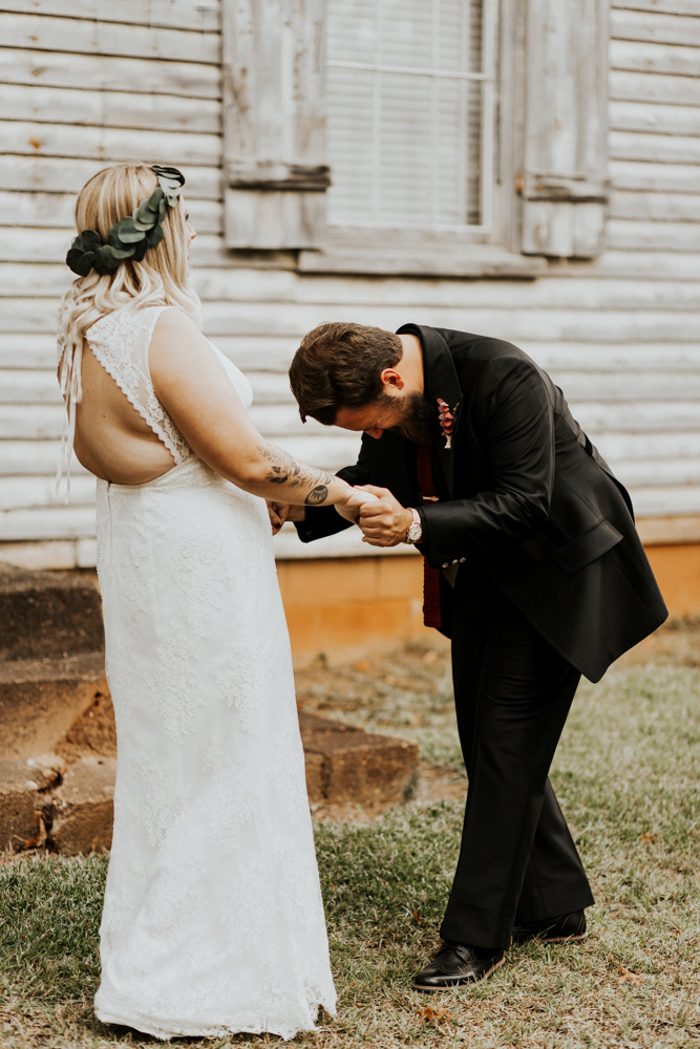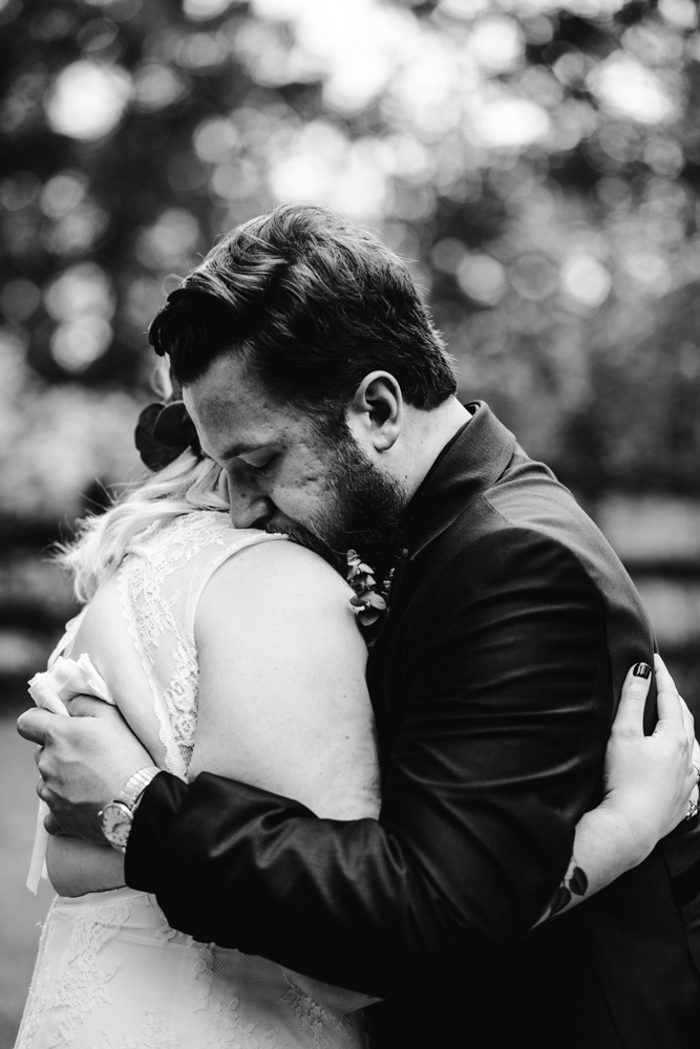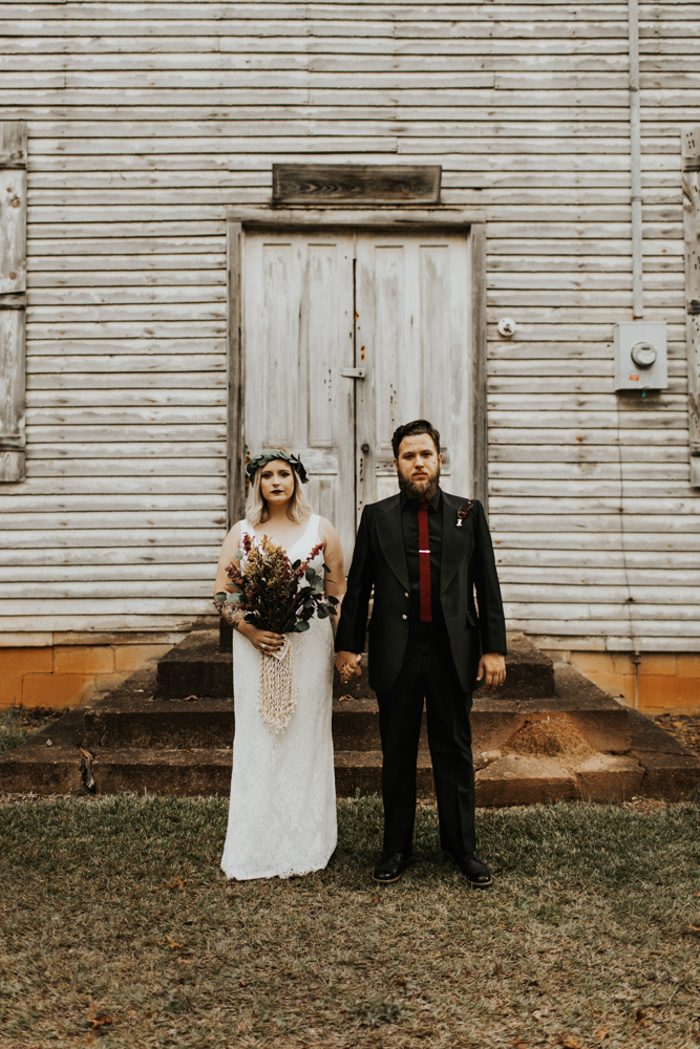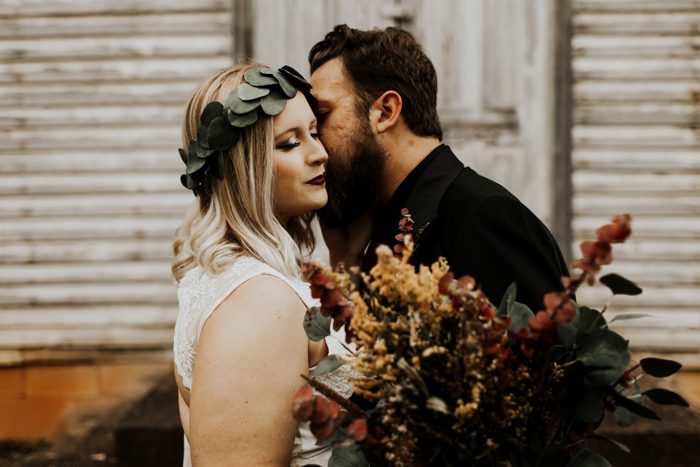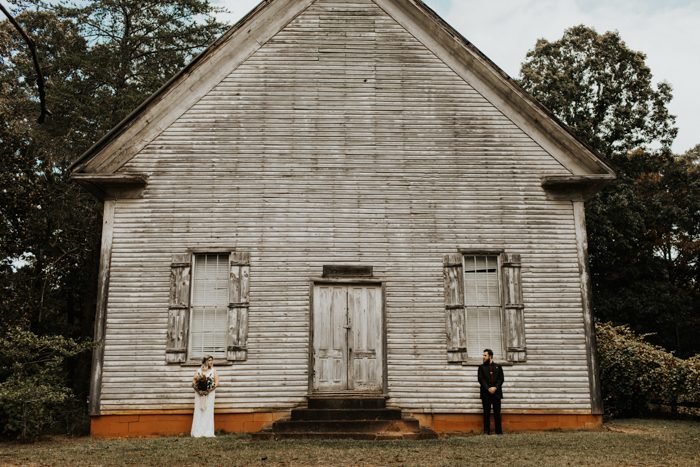 The most important part to planning our wedding was that we stayed true to ourselves, who we are, and how we wanted to tell our love story. We did everything for us and no one else. It made the day that much more beautiful knowing that we were beyond pleased with everything taking place.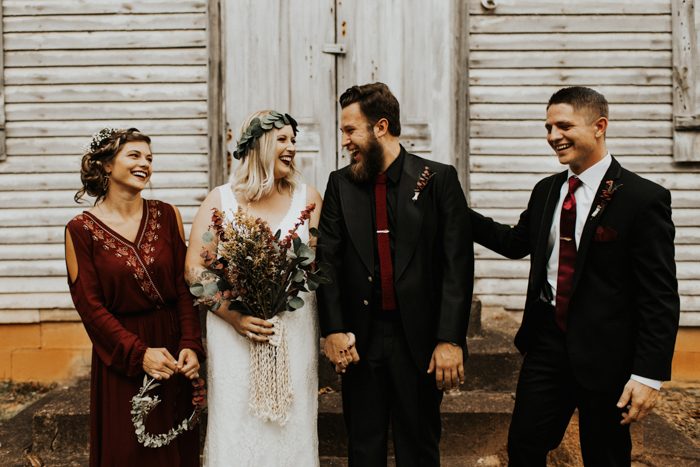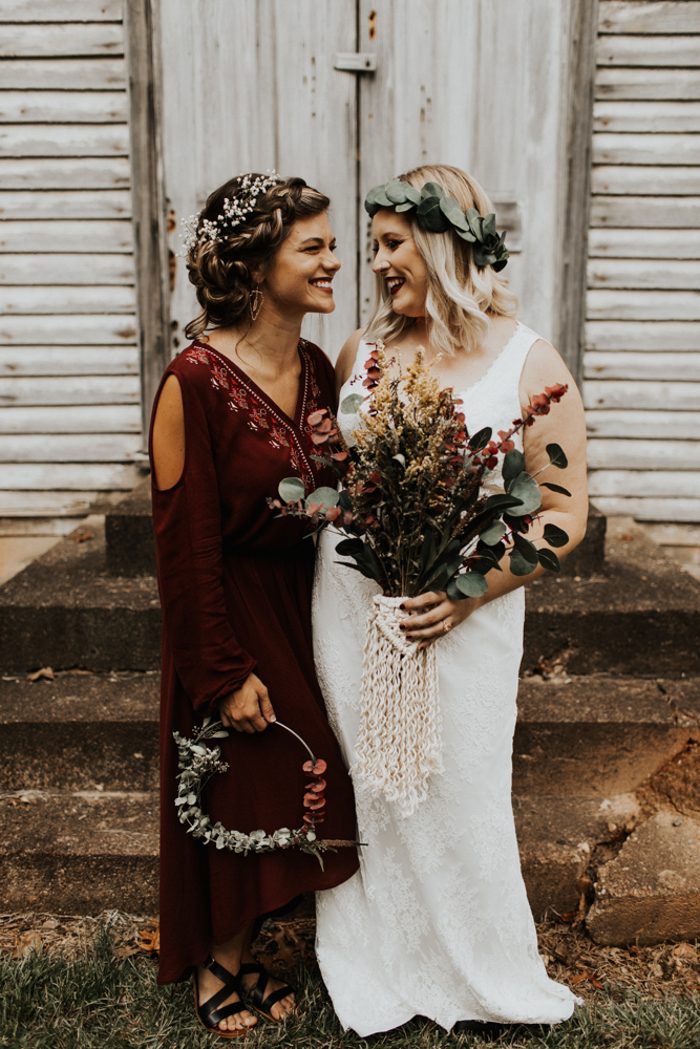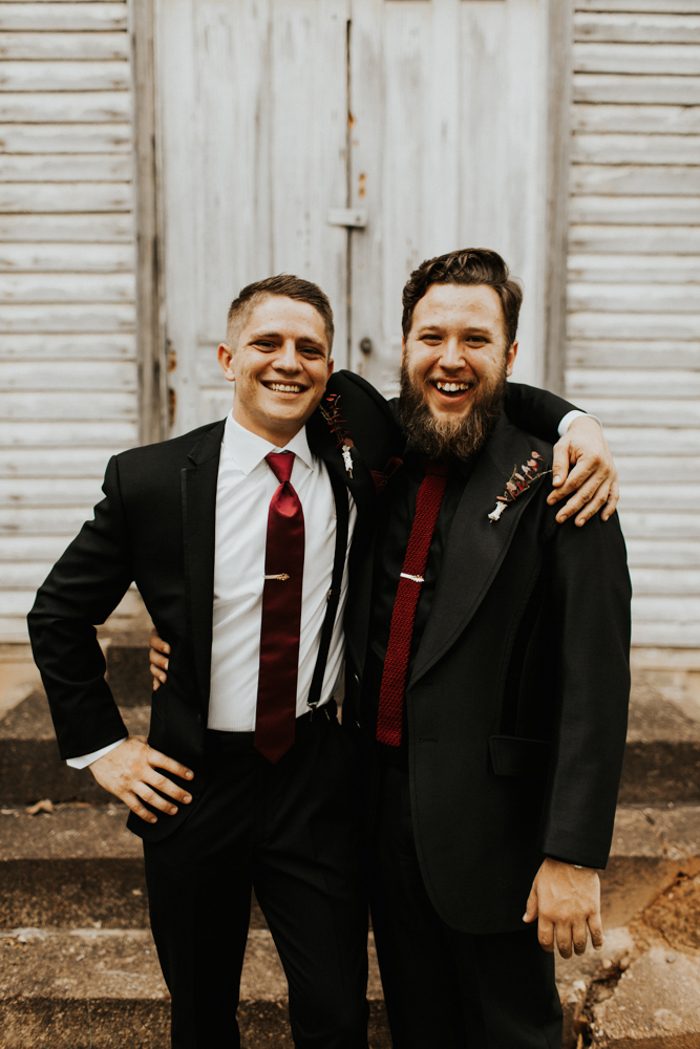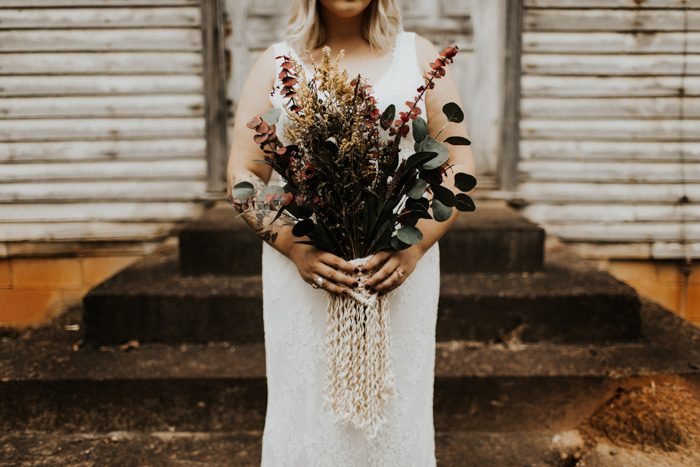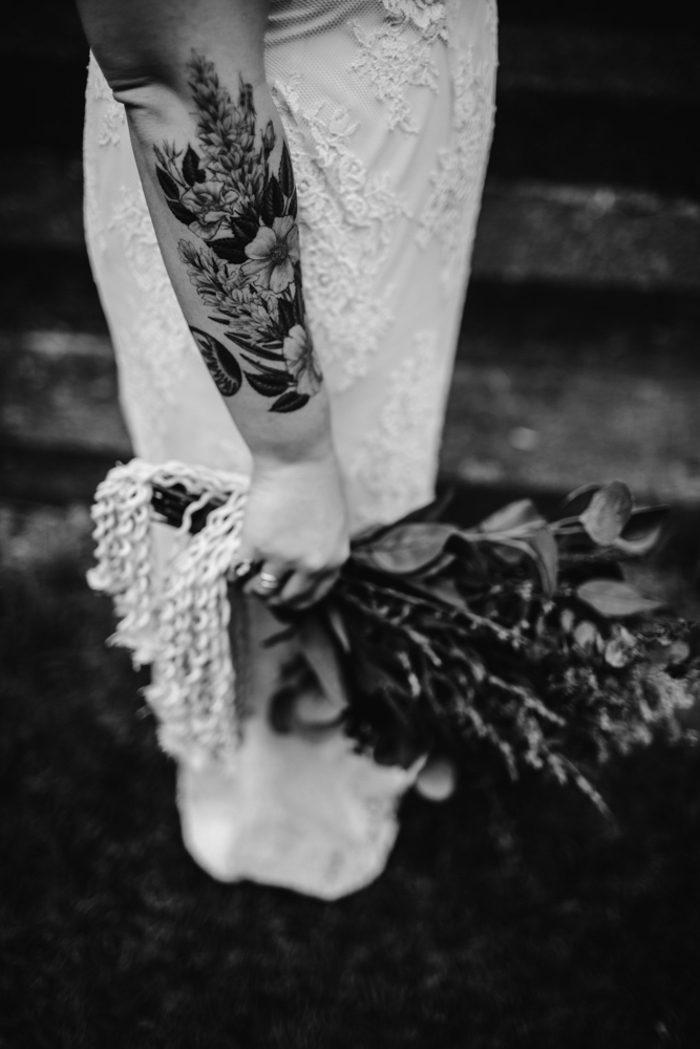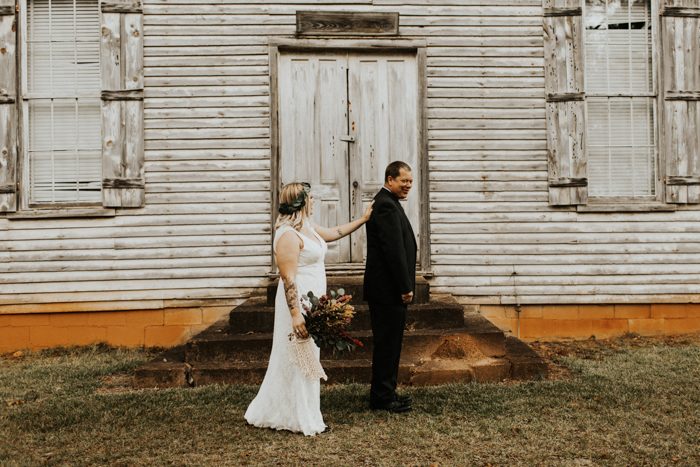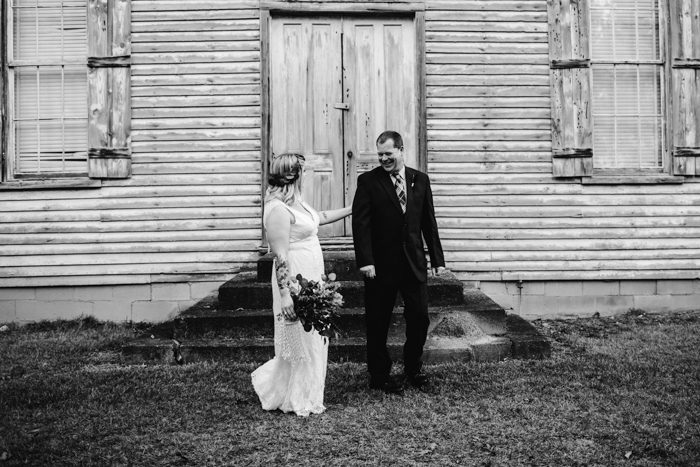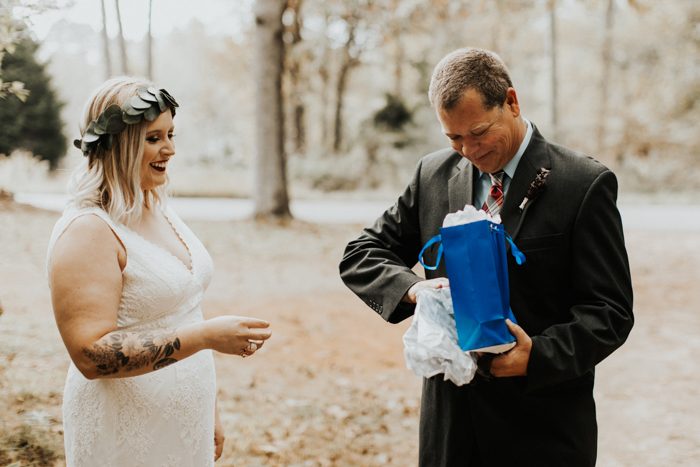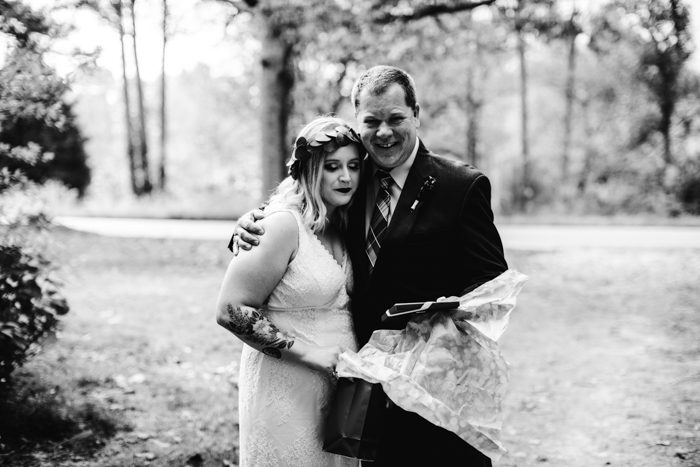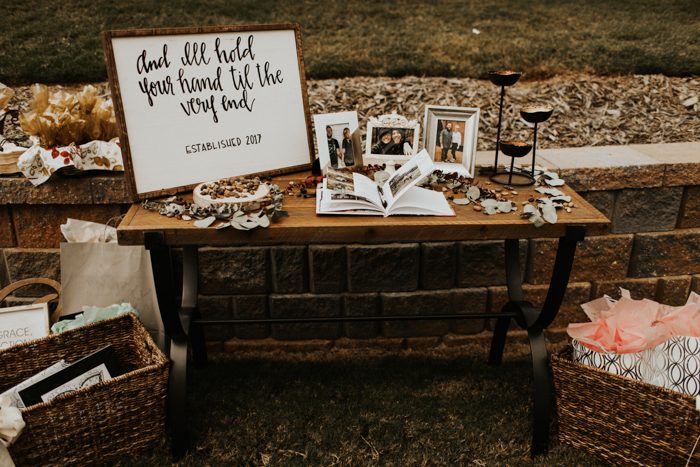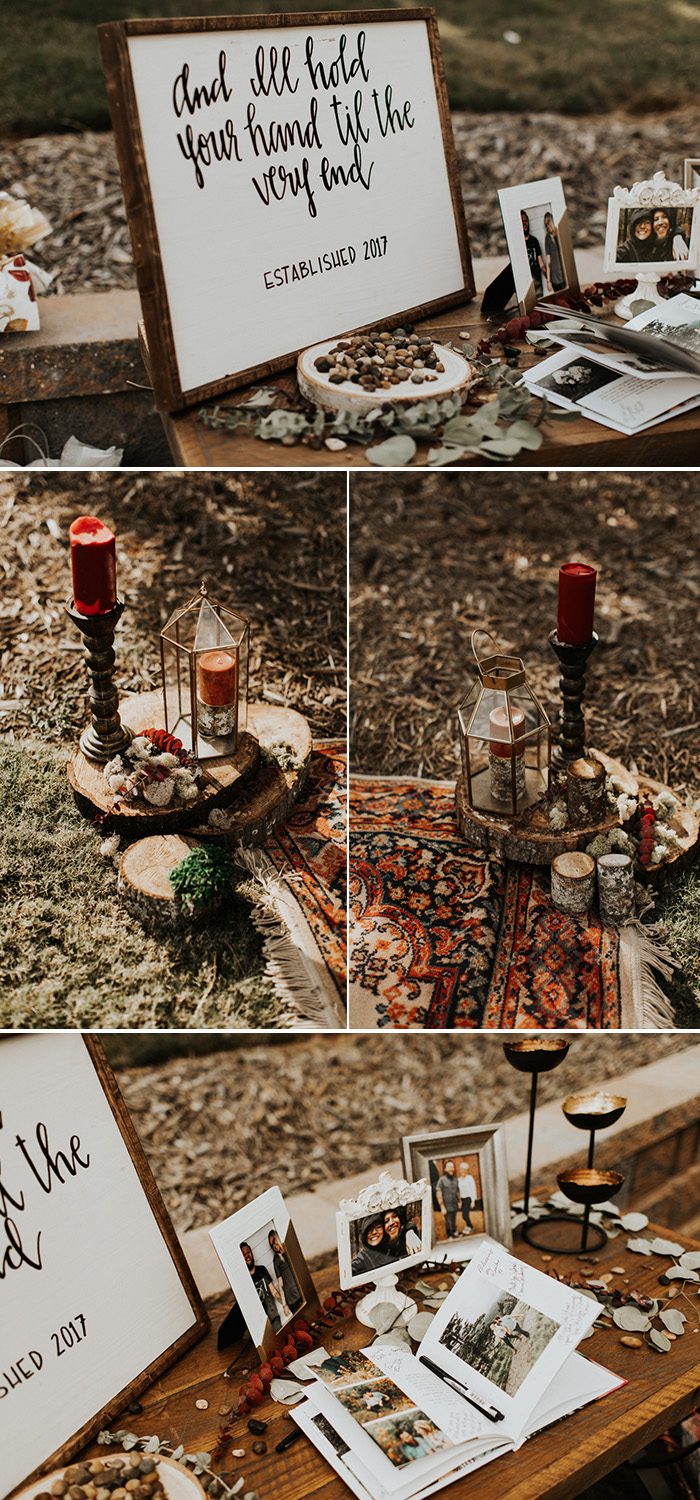 I (Ashley) made all of the florals. I made my bouquet from weeds in the front yard. I used a few items from the store but the majority of things used were from the yard. I also made all of the boutonnieres and floral decor for our isle. It was a great experience making it all, and the best part is how affordable it was! I definitely recommend taking a stab at creating your own florals.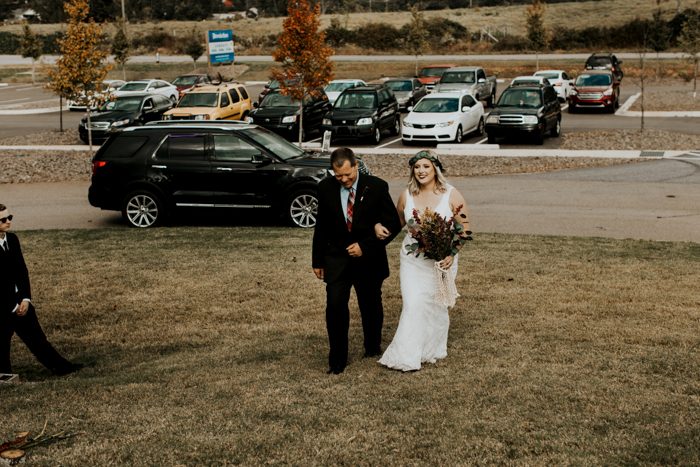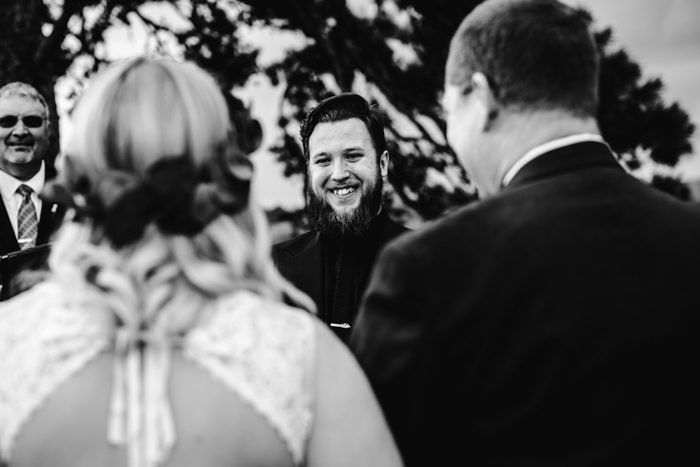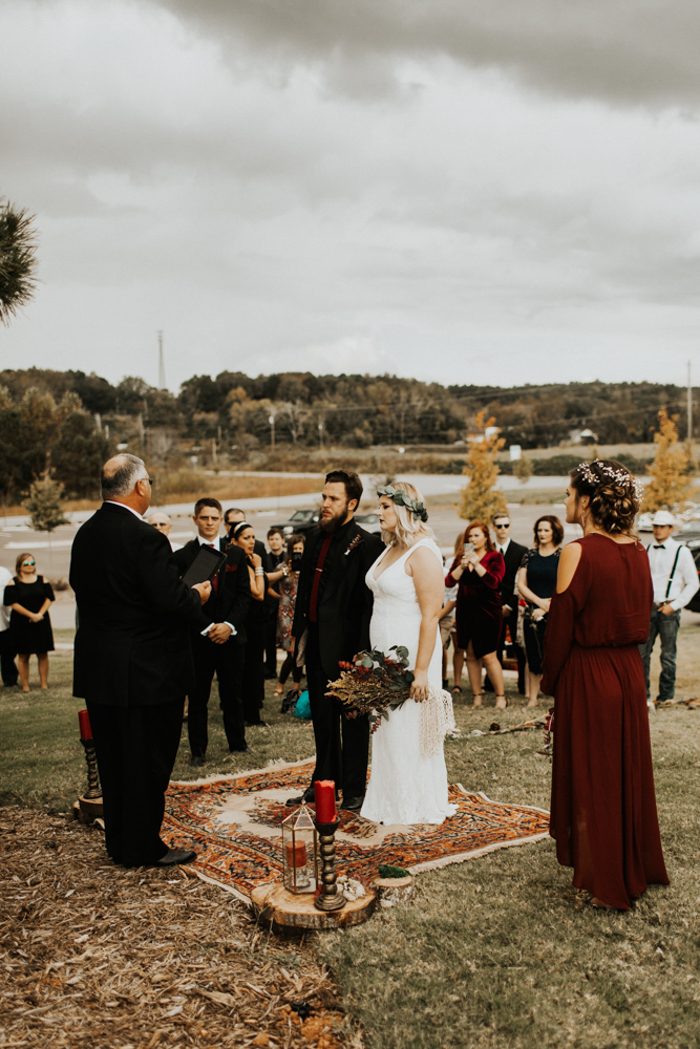 SHOP THIS POST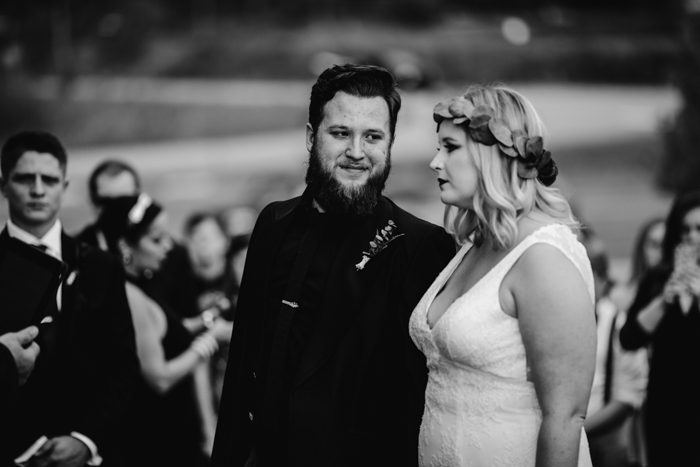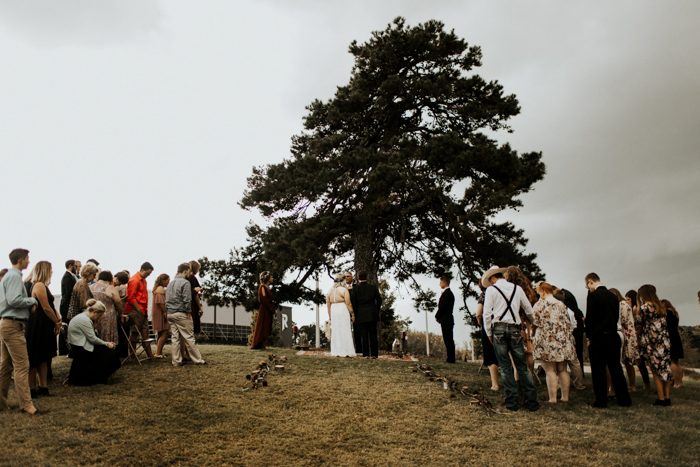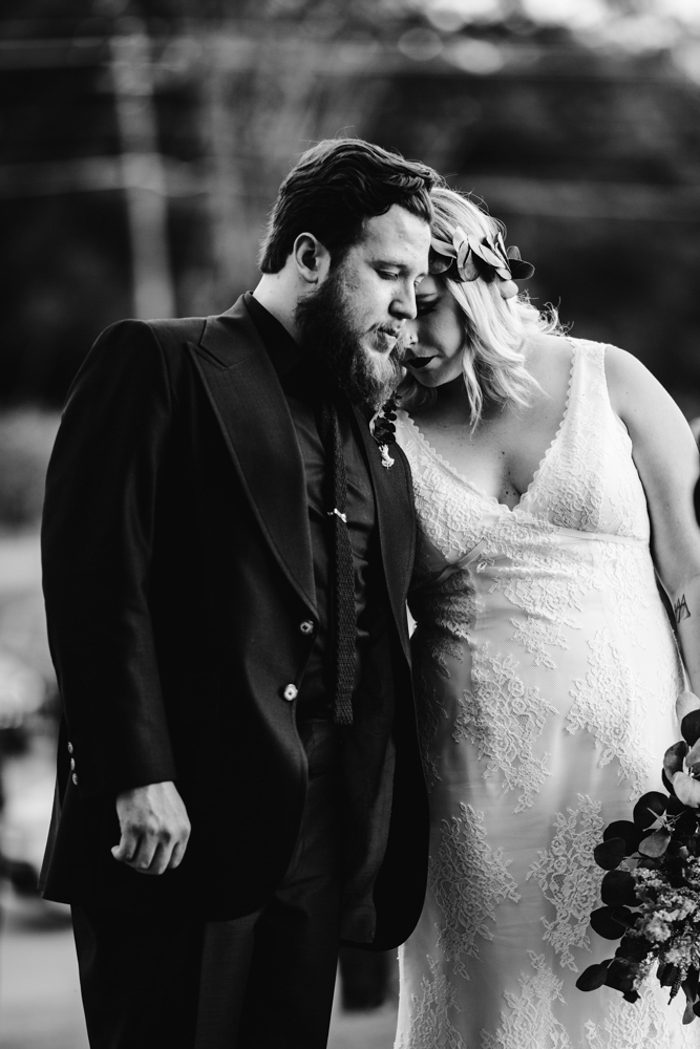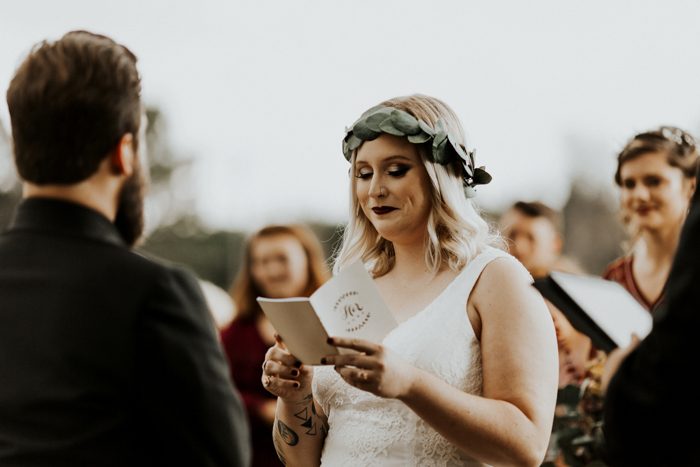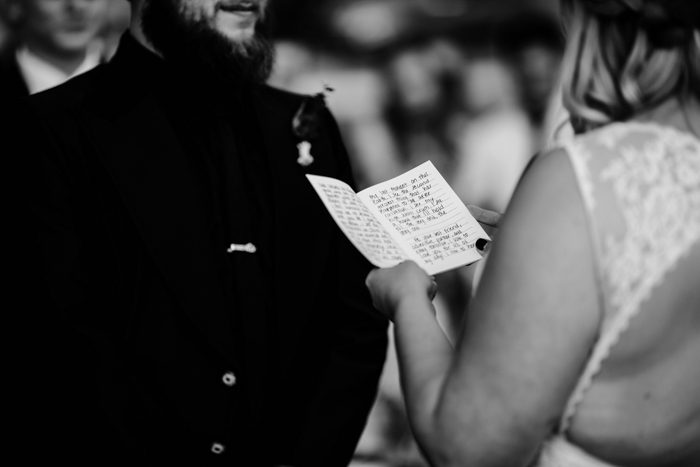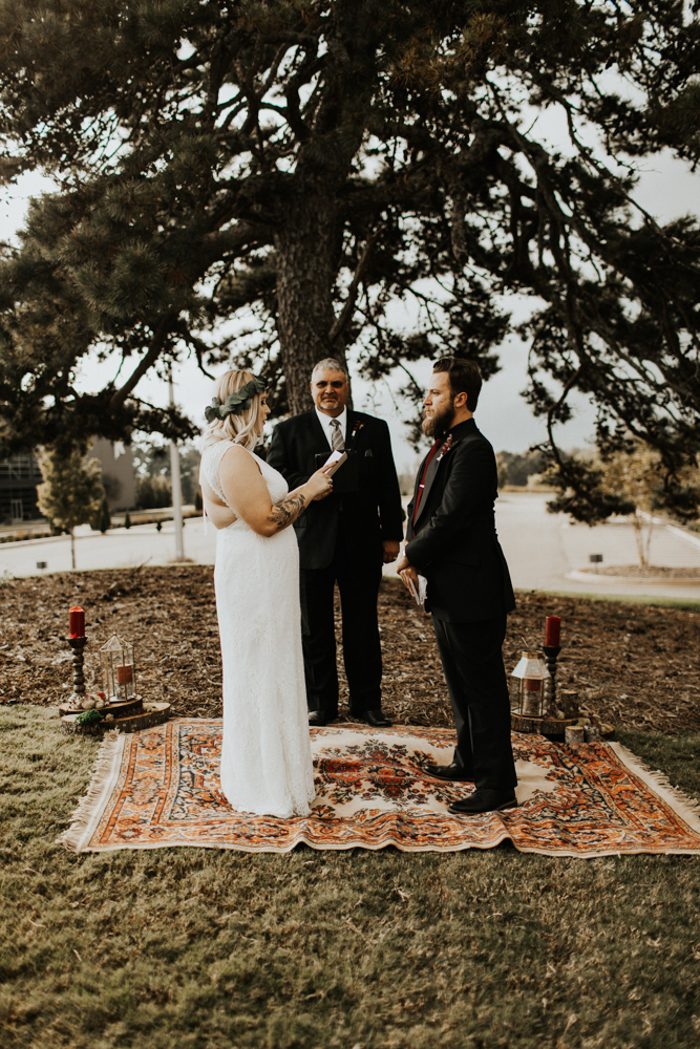 We personalized our ceremony by having Miles' dad officiate. We also wrote out the entire ceremony. Everything that was said has a specific purpose. It all had special meaning to who we are as we became one flesh.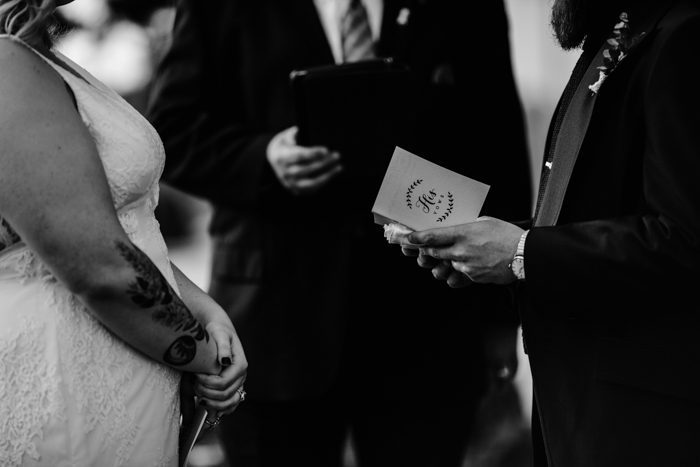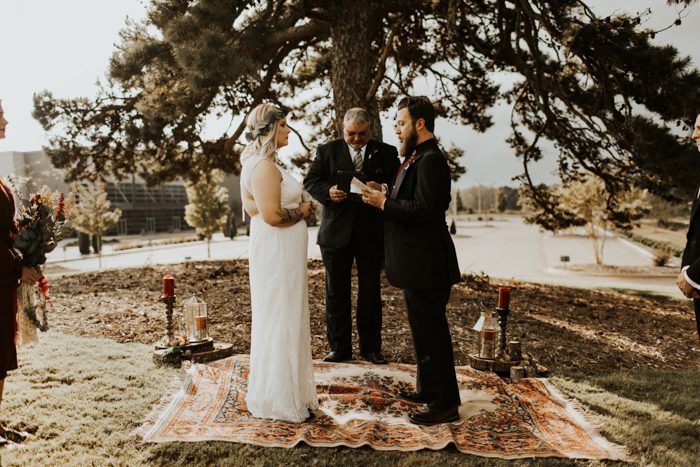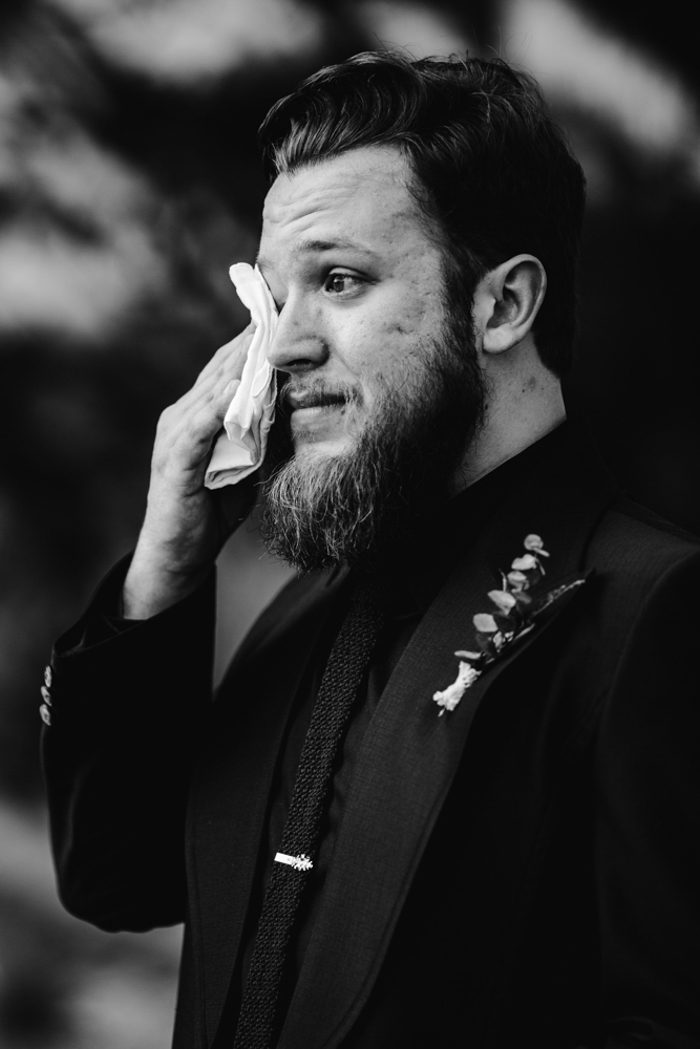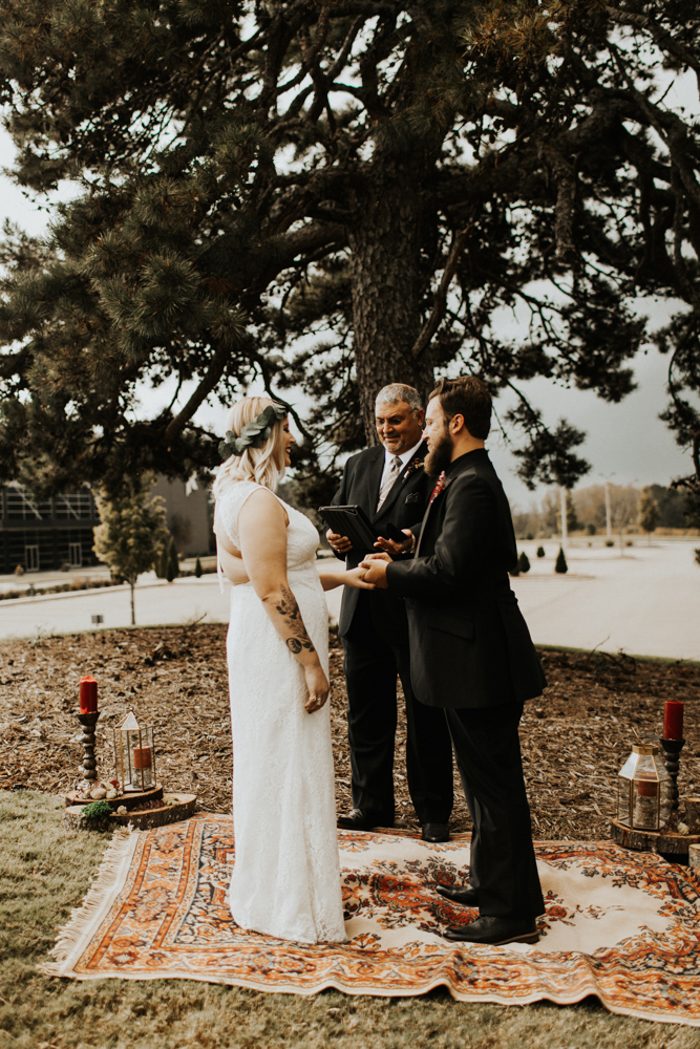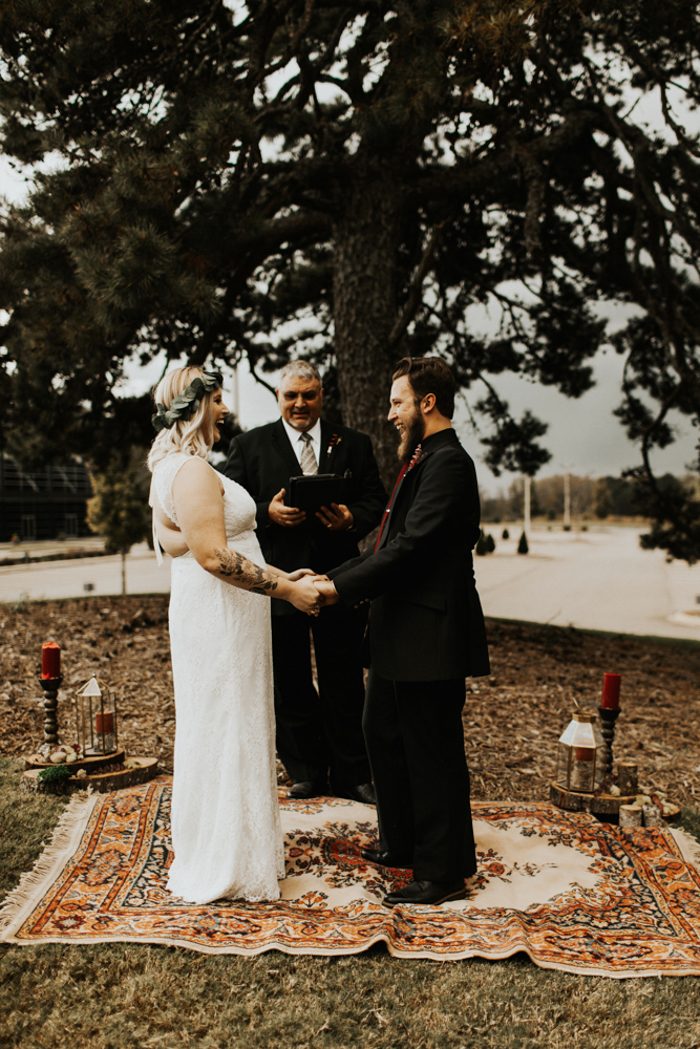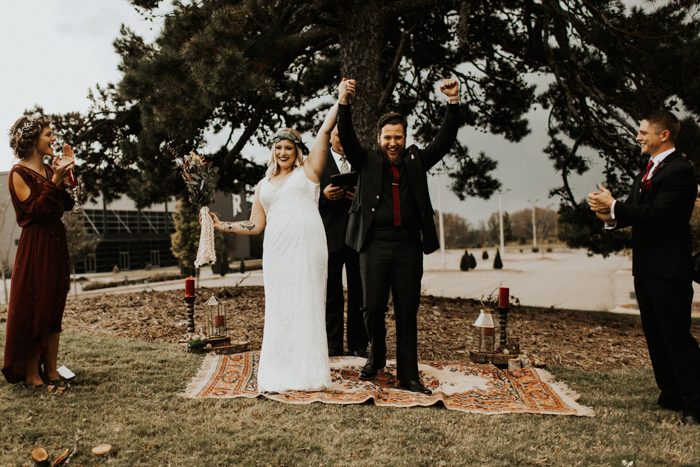 The most memorable part of our day was when it poured rain right after the ceremony. After the rain subsided, we hiked the mountain where we first ever hiked together. The golden sun shined bright through the dark clouds, and a rainbow glowed right above us. People say it's good luck if it rains on your wedding day, and we sure do feel lucky.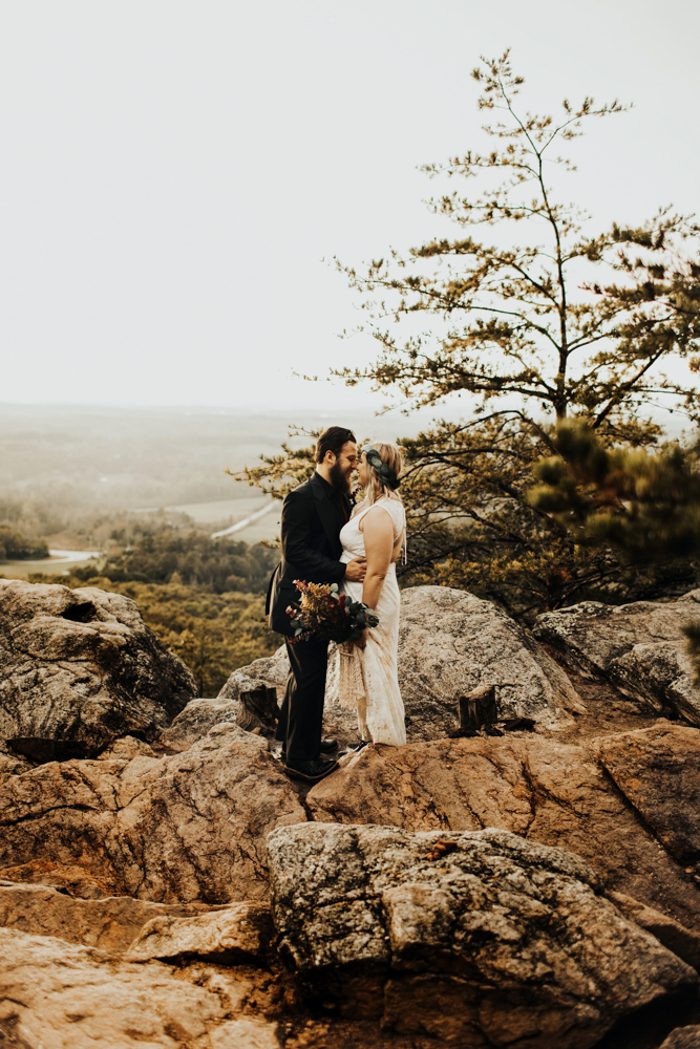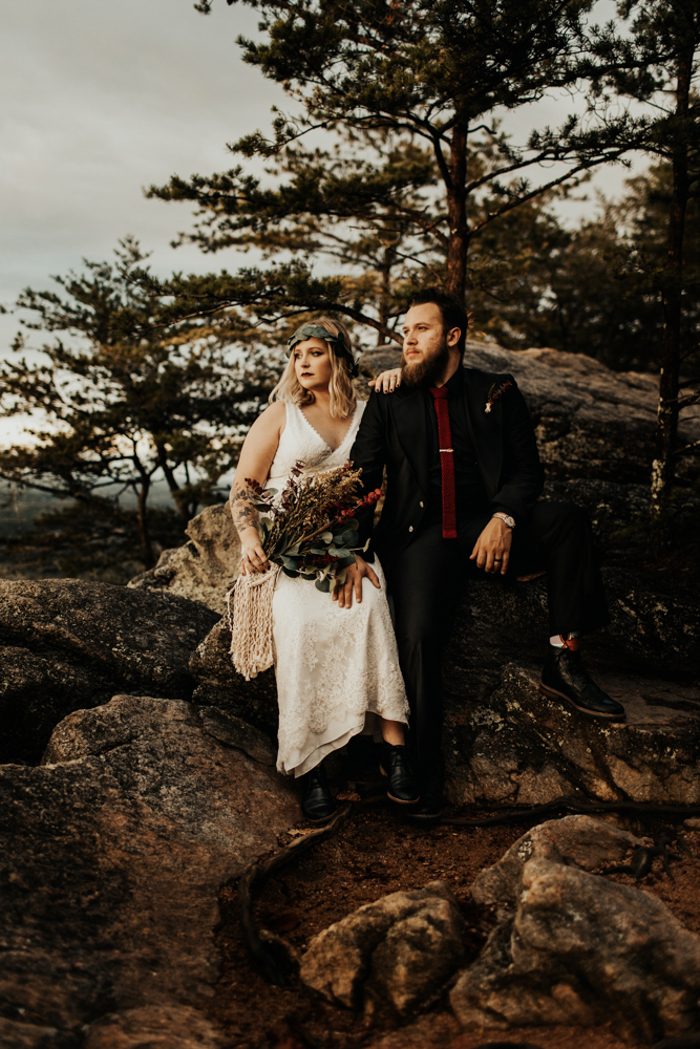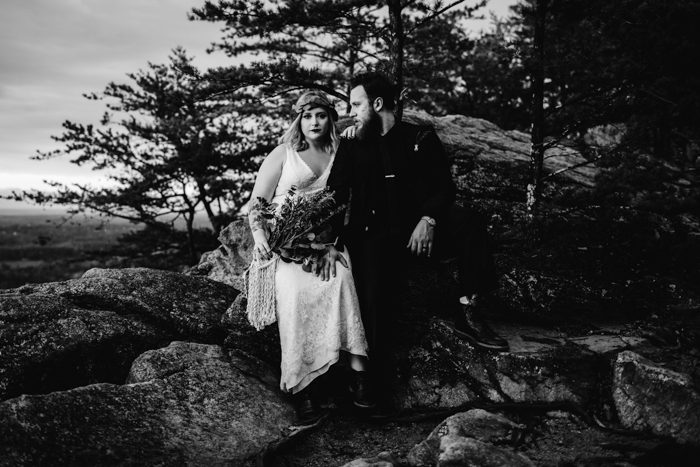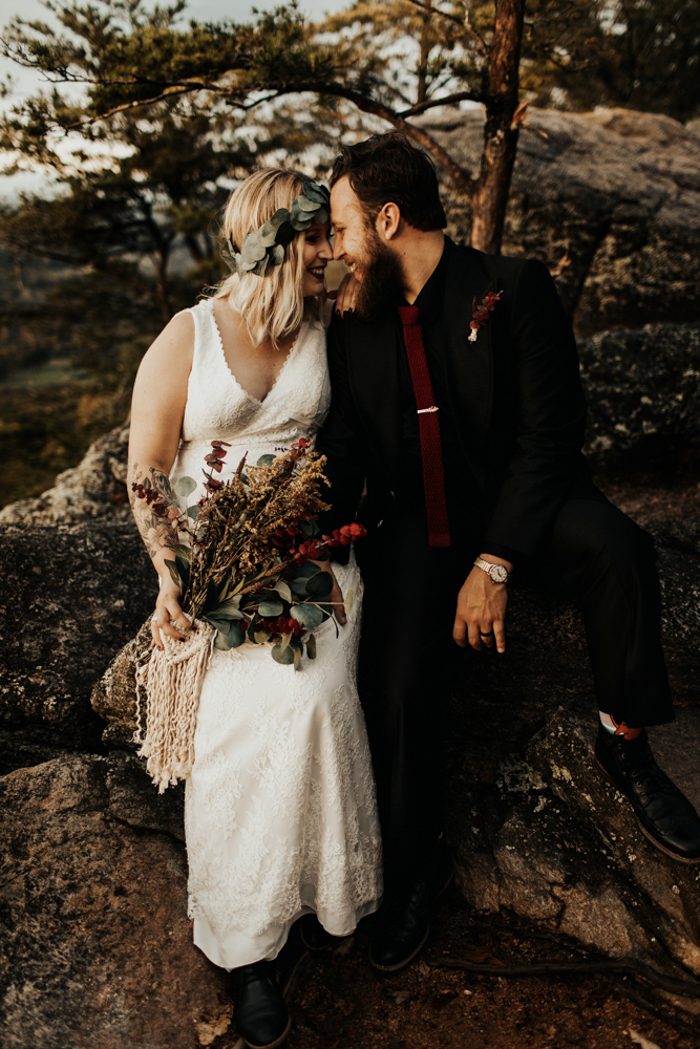 Our biggest advice is to do things that are special to you two. Don't let other people think what you want is not important – it is important. This is your day.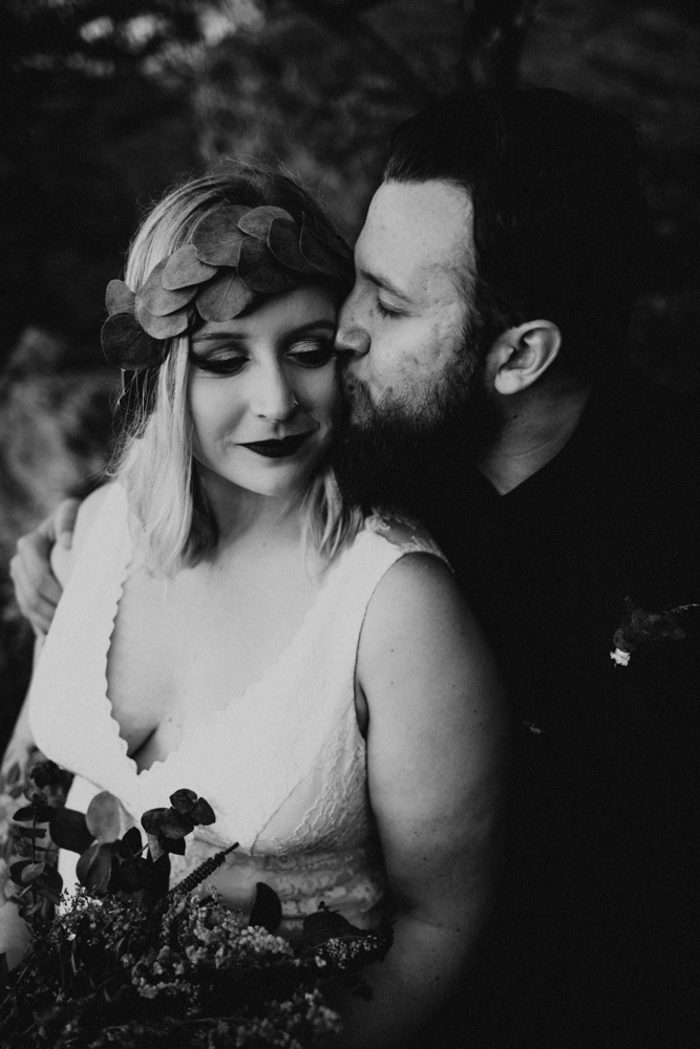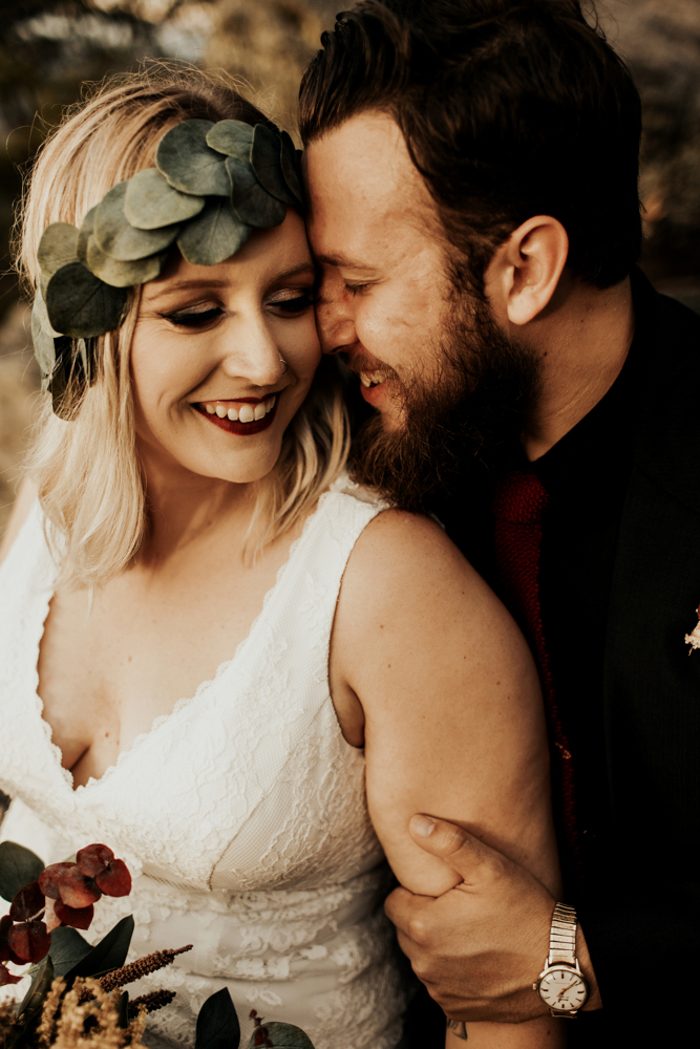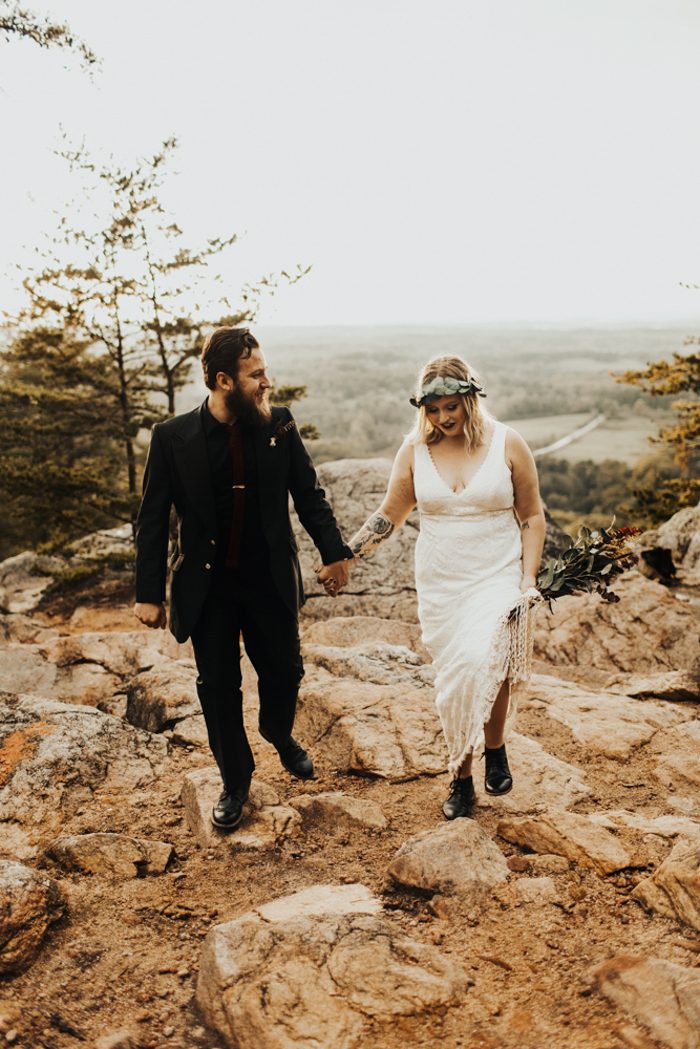 Our wedding day fashion was simple yet elegant. Our biggest style inspiration was our grandparents. Miles wore his late grandfather's suit (from the 1970s), he wore boots that resembled something his grandfather would wear, and his tie was a Rooster Knit which was popular in the 70s. My wedding dress was vintage style, my shoes were simple black boots, I wore my Nana's ring on my pinky finger, and I wore a simple eucalyptus crown to add a little boho look. We both were incredibly comfortable the entire day; it was the best part!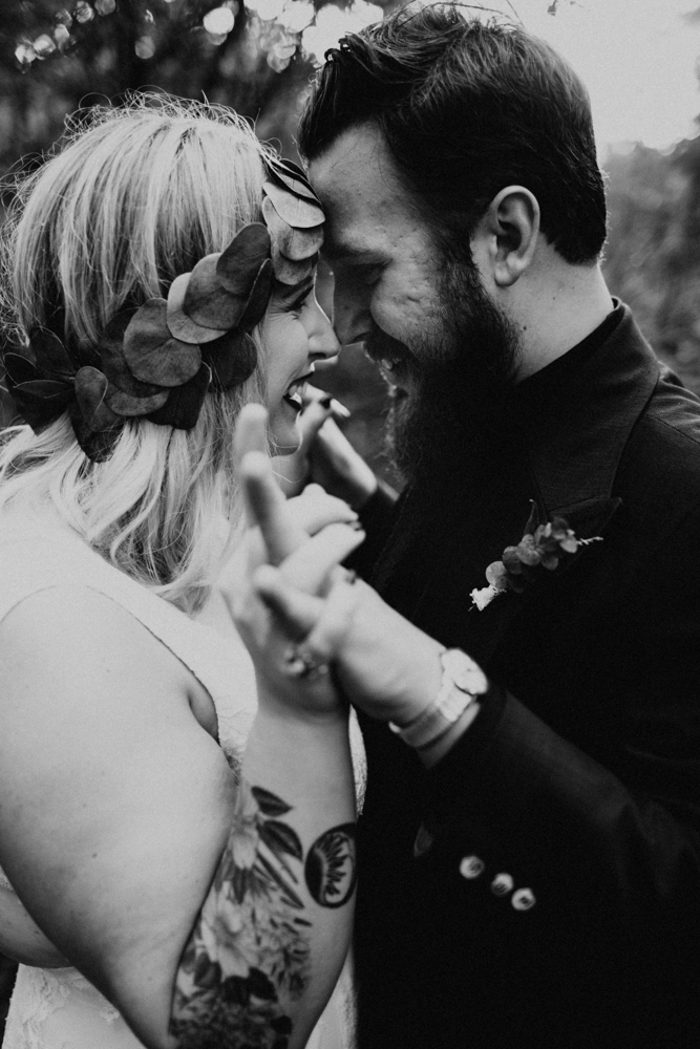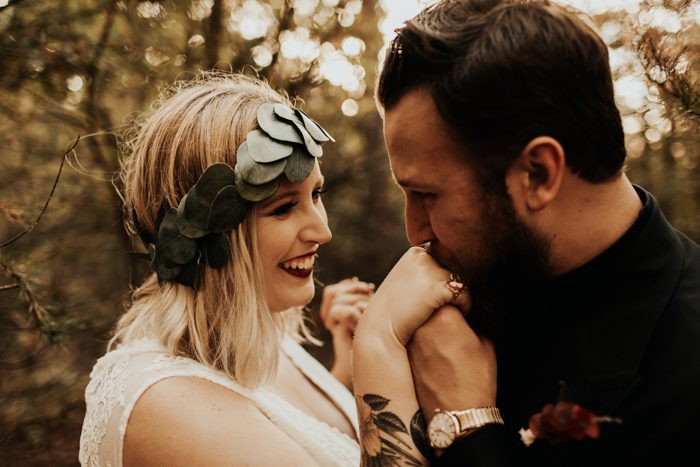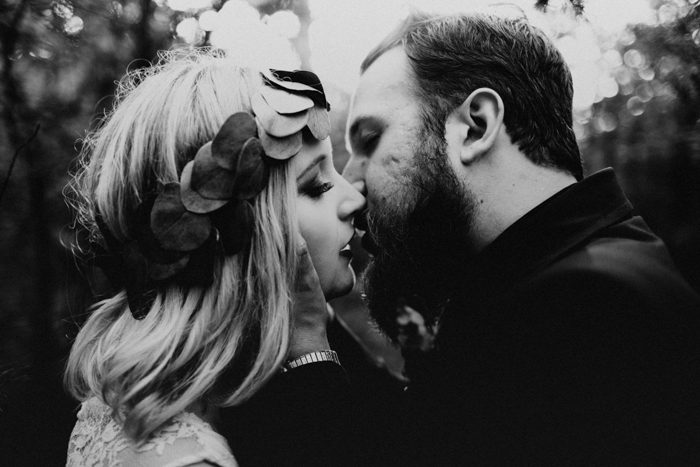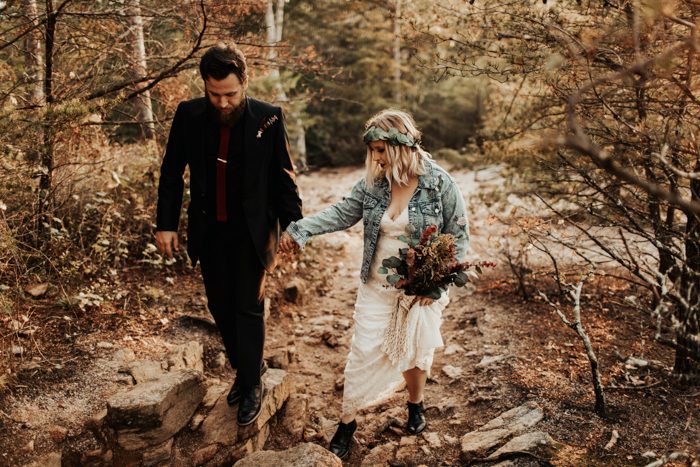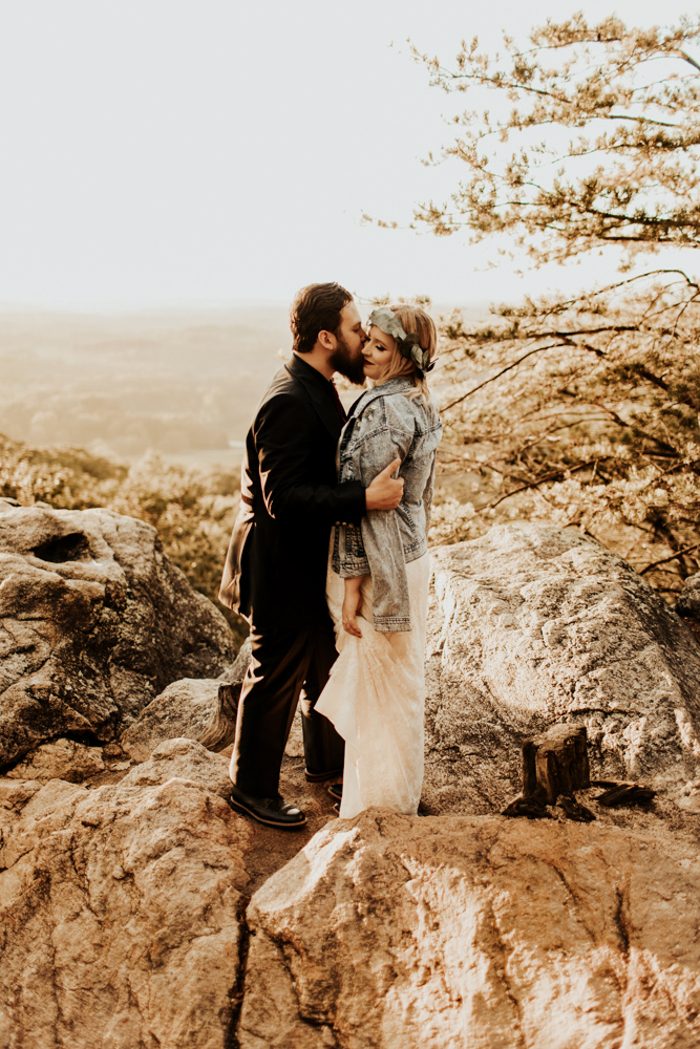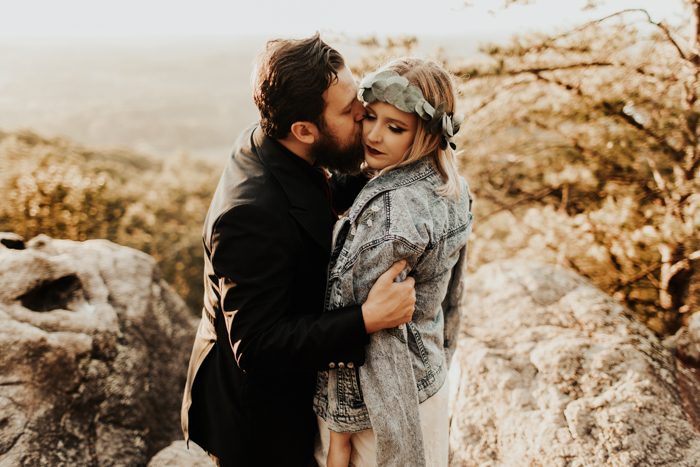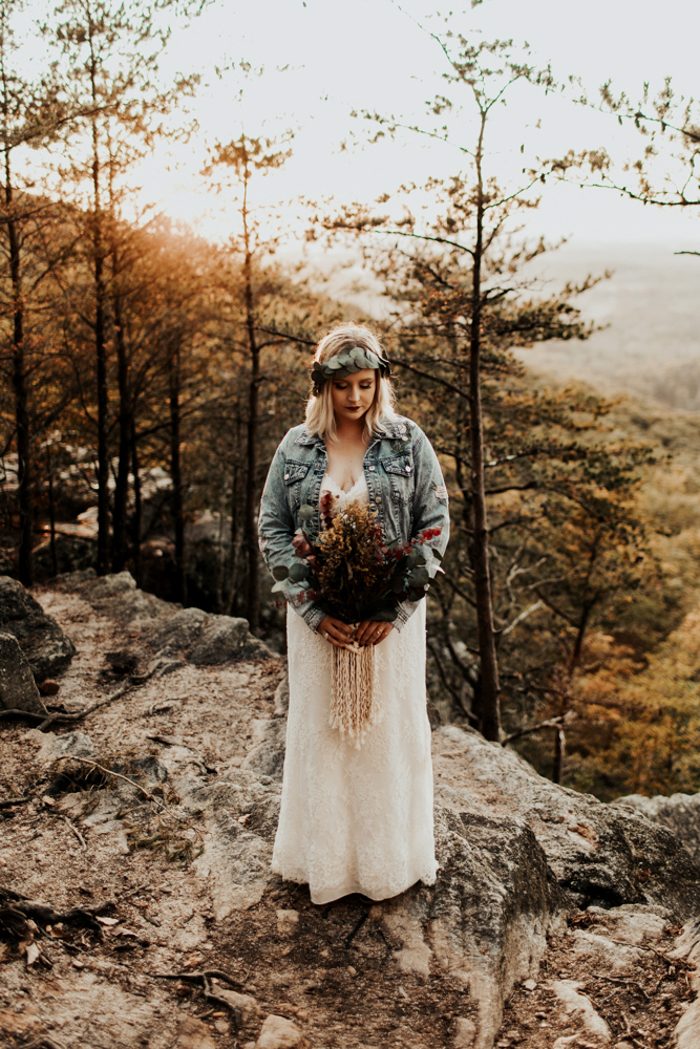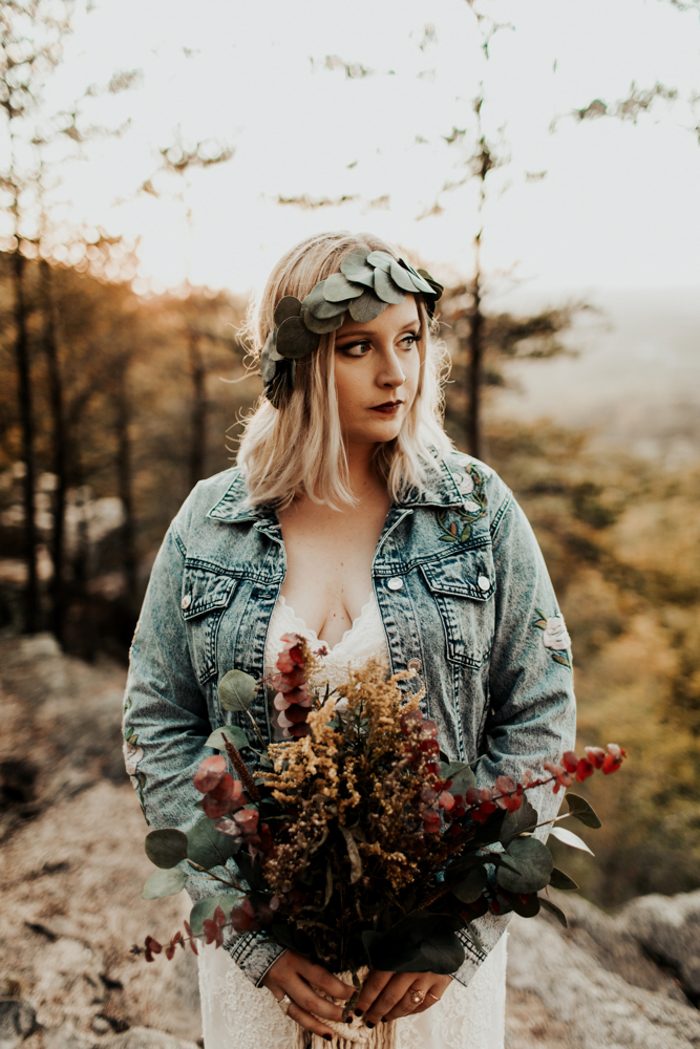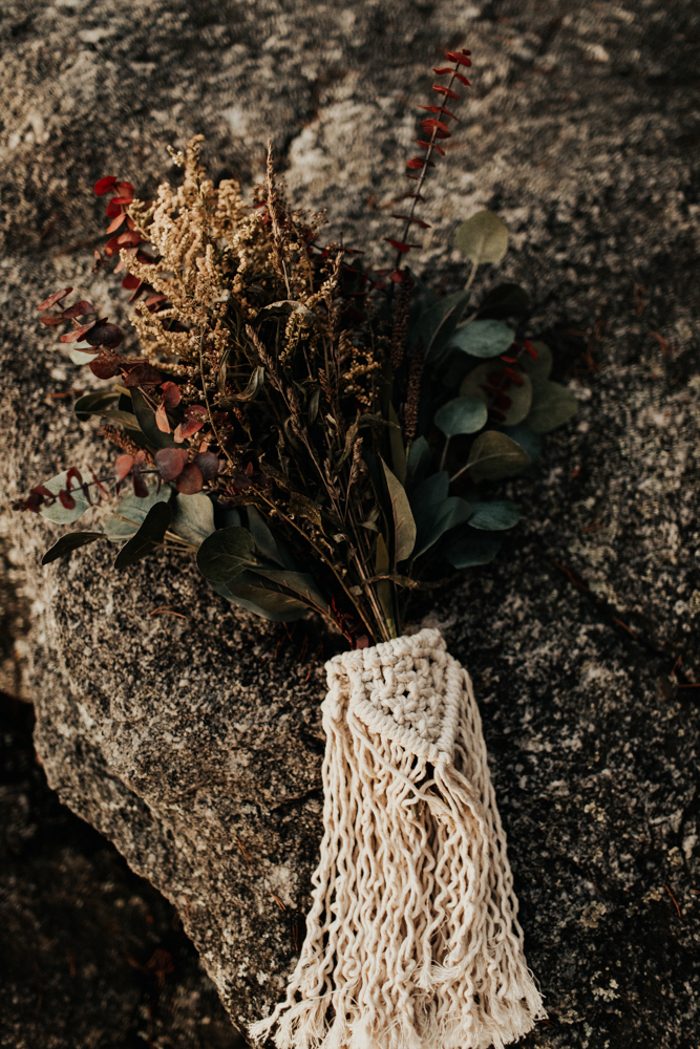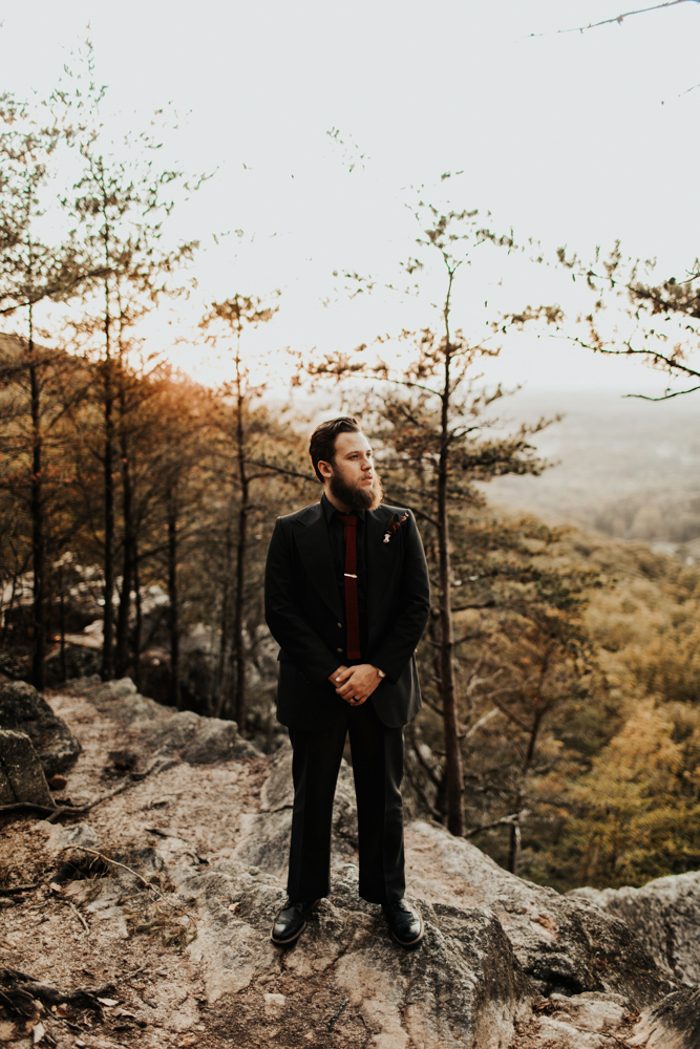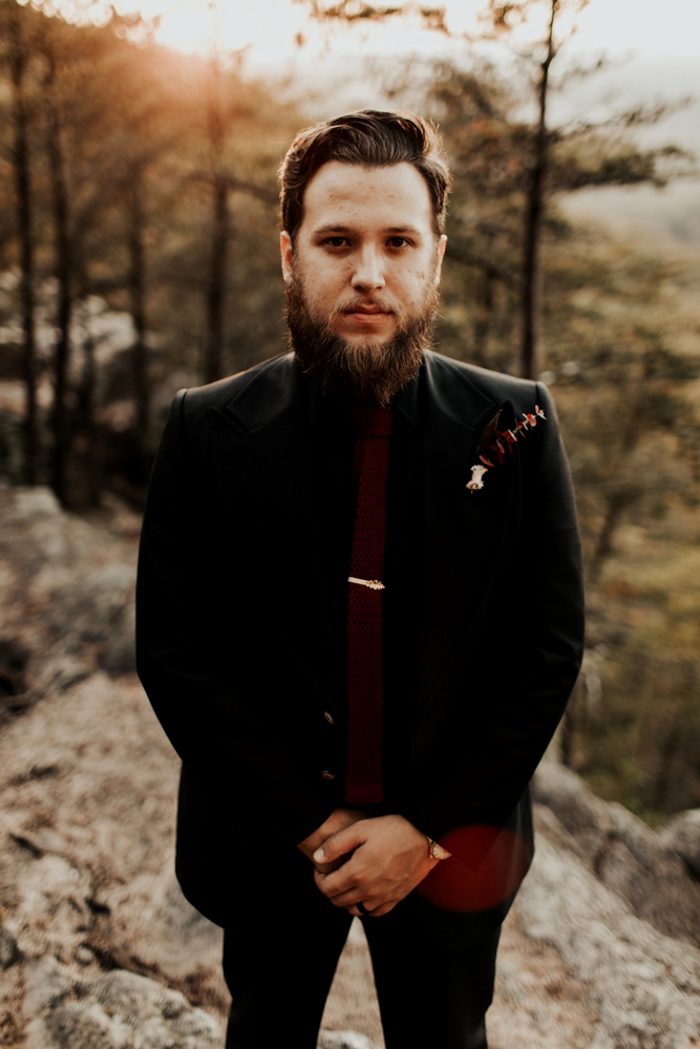 Our photographer, Sarah, was an absolute joy to work with. She has such a sweet, gentle spirit about her that makes you feel like you've known her for years when you meet for the first time. She was professional yet felt like a friend just hanging out with us our entire day. Her work blows us away. She captured our day perfectly, beautifully, and so well.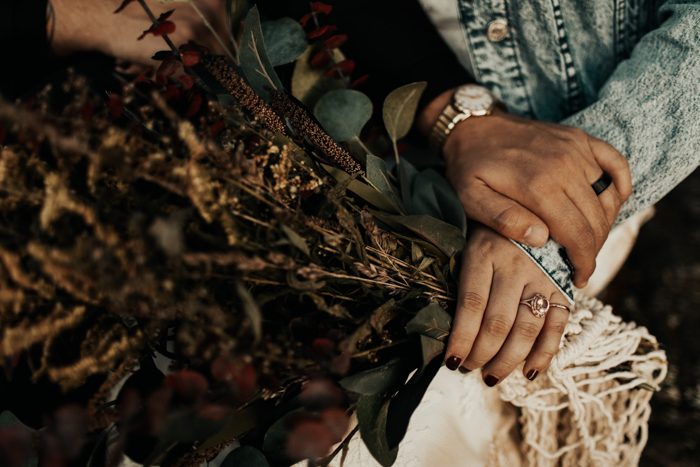 We ate Revolution Donuts on top of the mountain to end our day. They are the best donuts in Atlanta!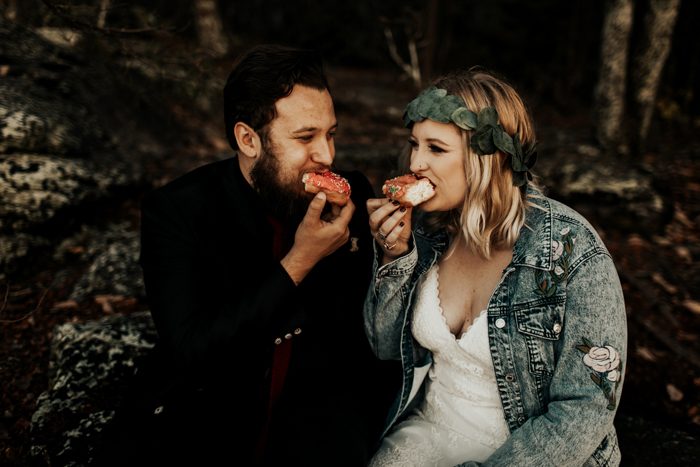 A big thank you to Junebug member Sarah Joy Photo for sharing this intimate Georgia wedding with us! If you love a wedding outdoors and among the trees, then be sure to check out this dreamy Autumnal Georgia wedding at The Inn at Serenbe.