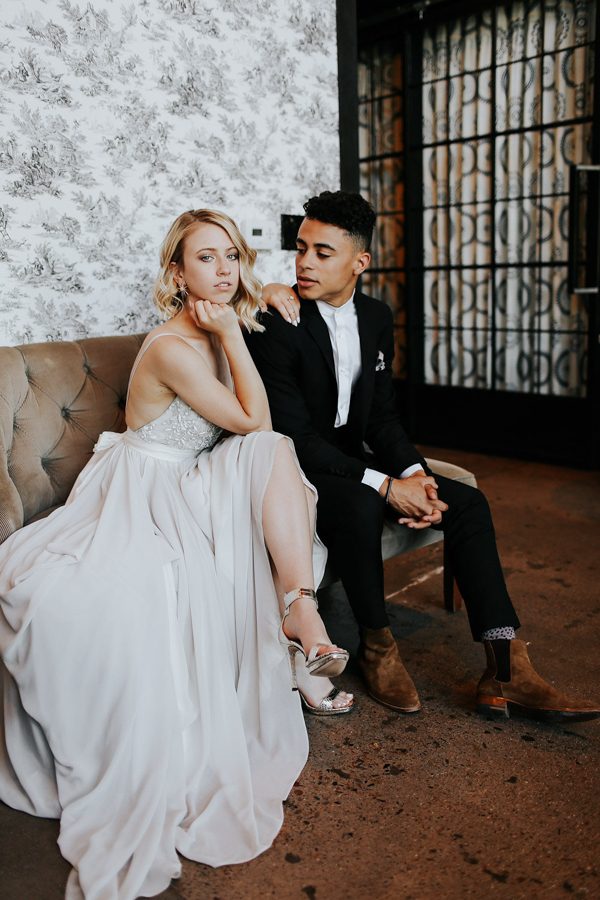 When a wedding photographer and florist marries a fashion forward groom, you know you're in for an incredibly stylish wedding! Abby and Charles' family-only Scottsdale wedding began with the morning sunrise over McDowell Sonoran Conservancy and a totally intimate desert ceremony. The couple chose to have brunch, their favorite meal, catered at The Henry for a post-ceremony treat. Melissa Marshall Photography captured some seriously breathtaking portraits of this fashionable couple, and even went out with Abby and Charles for an evening photo shoot after the wedding!
The Couple:
Abby and Charles
The Wedding:
McDowell Sonoran Conservancy & The Henry, Scottsdale, Arizona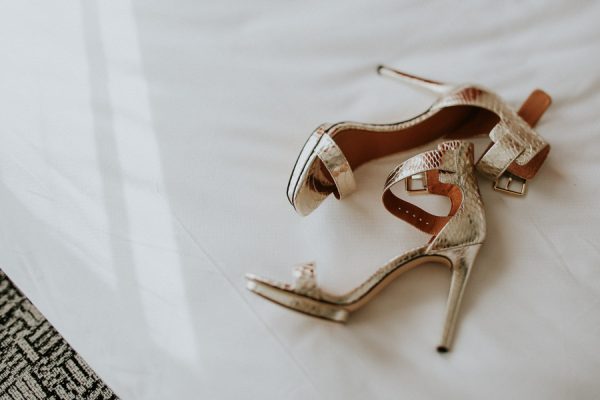 Intimacy was so important! Making sure we had a day where we could fully enjoy each other + our family. We didn't want to look back on the day and remember stress. We wanted to keep everything as laid back as possible!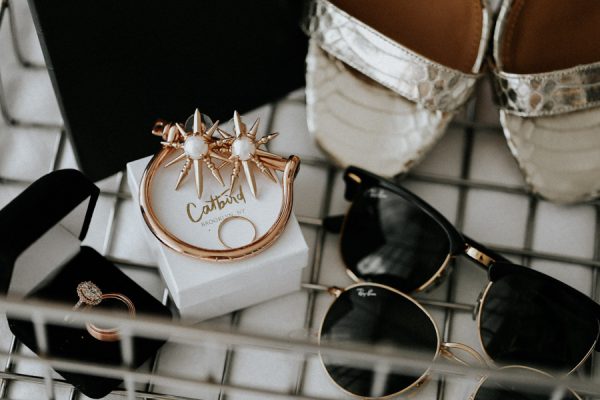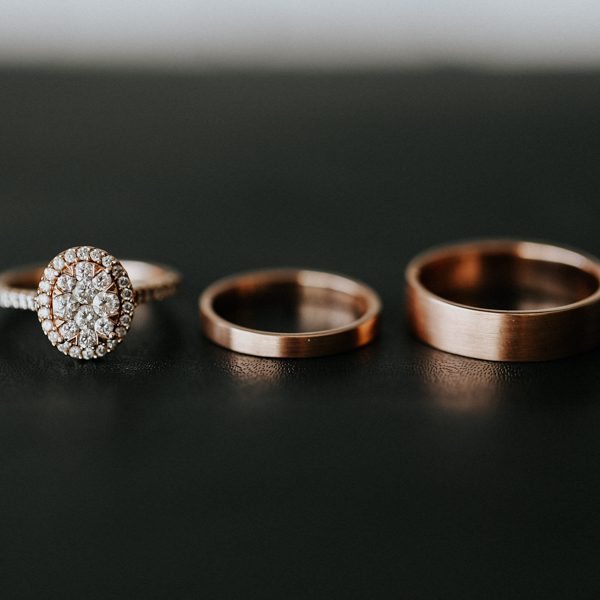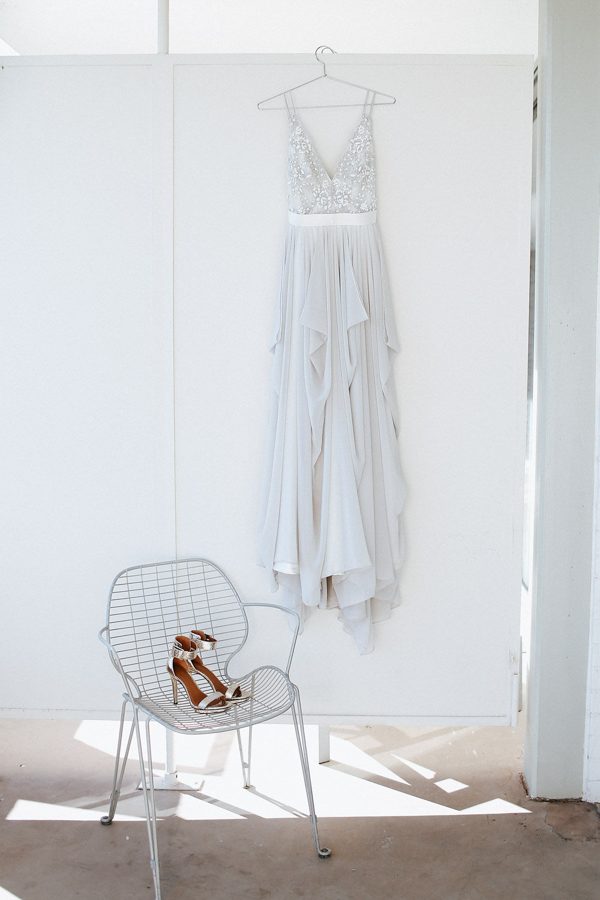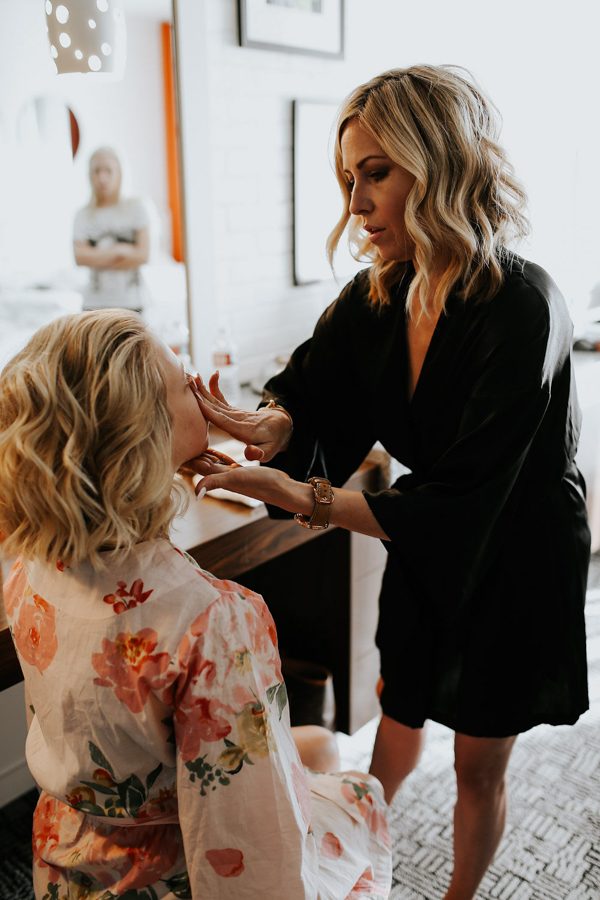 I (Abby Rose) am a wedding photographer + florist so I have been around quite a few weddings in my life. I always knew I wanted my wedding to be different but I was never really positive what that would look like. Charles is extremely fashion forward + extremely laid back and easy going. We wanted our wedding to be unique to the two of us but classy at the same time. Simple. Classy. Unique. We just rolled with that.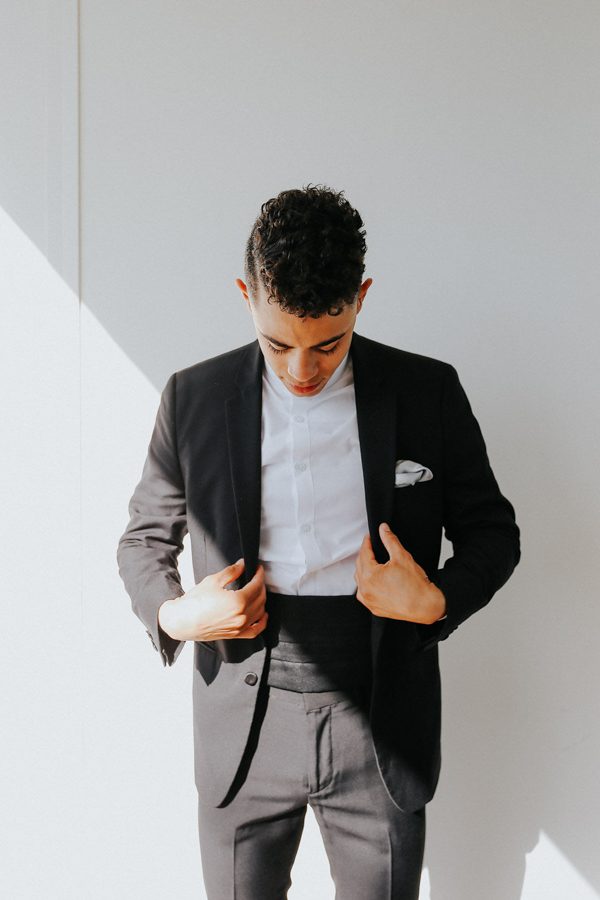 For my make up, I wanted to stay classy and natural but still feel a little more special than just my everyday make up. My mom is an amazing make up artist and help me achieve just the right look!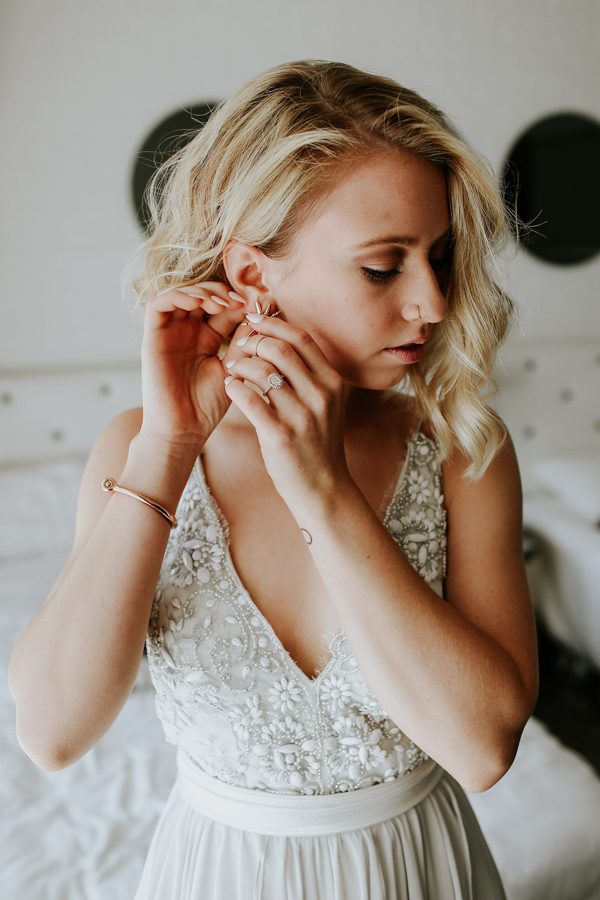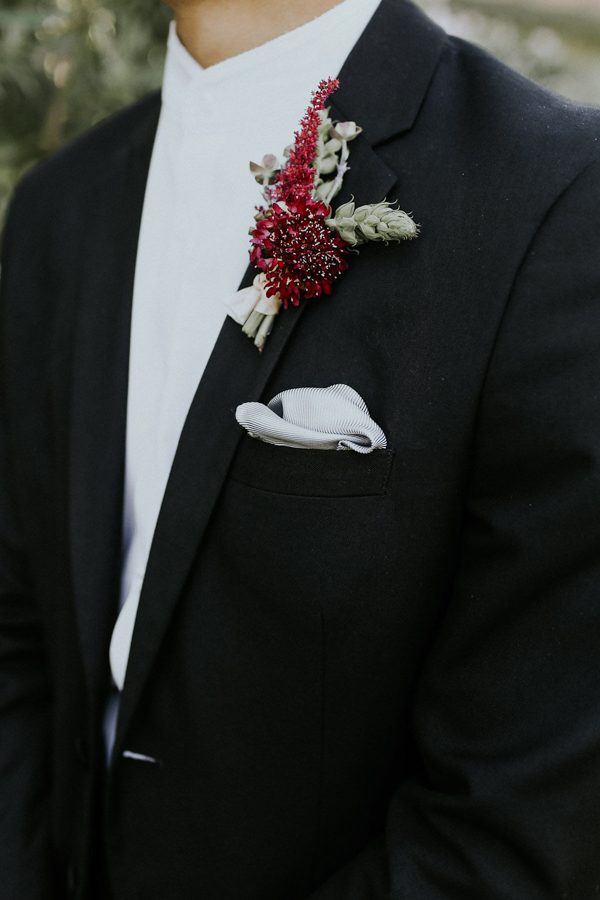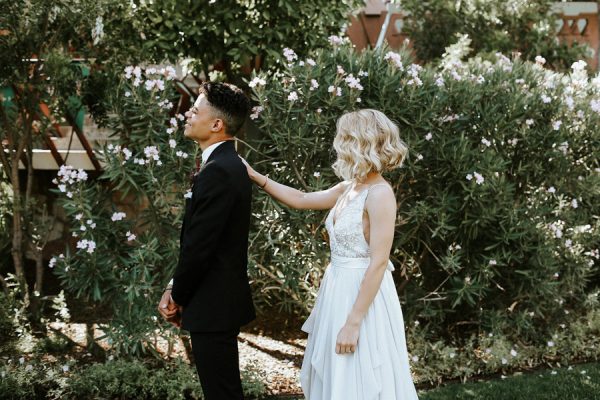 Seeing each other for the first time was so memorable. I remember being so shaky, feeling like everything that was happening was so surreal.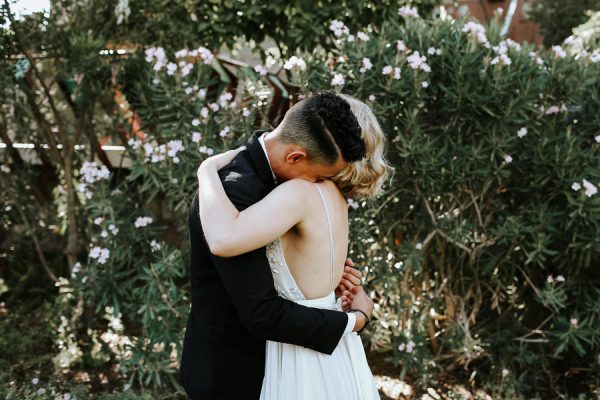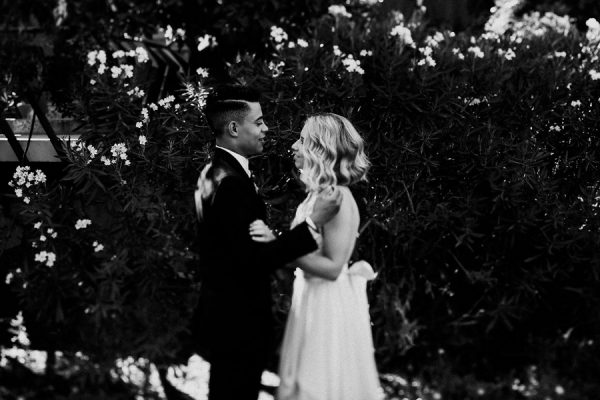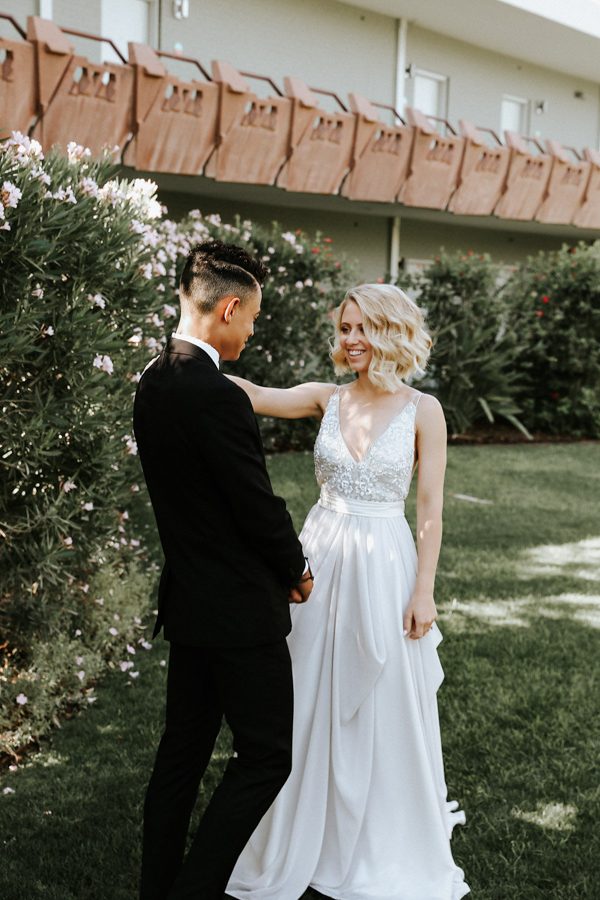 Our wedding colors were grey, black, white (+ rose gold)! We love all things grey black and white… you should see our house. We knew we wouldn't ever look back on our wedding photos and regret staying simple, so thats just what we did!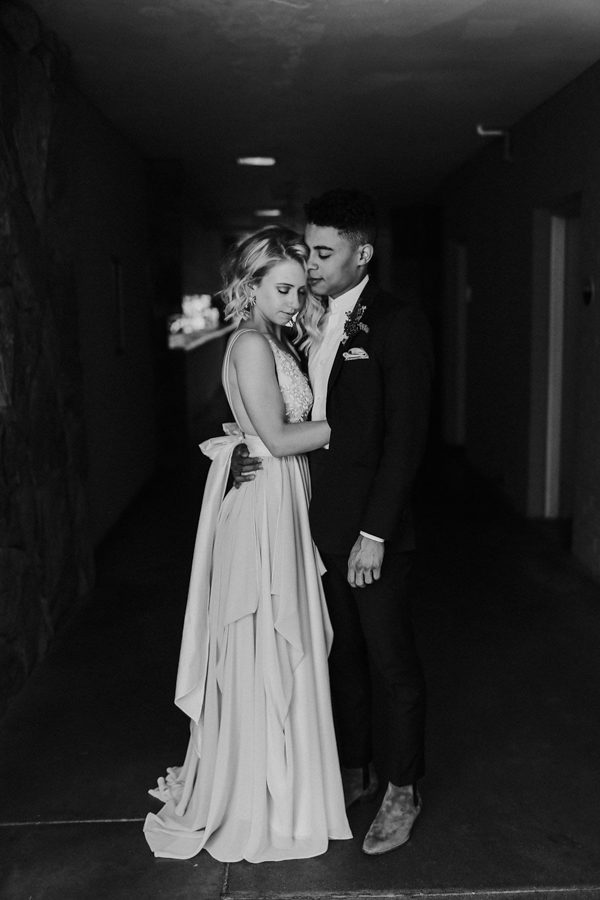 We chose our venue because love the desert! Plus we wanted to have our wedding someplace that didn't involve a lot of prep work. We threw around a few different nature preserve ideas but this one easily took the cake :)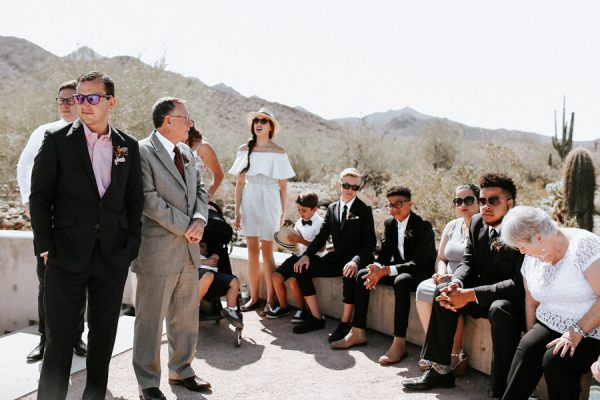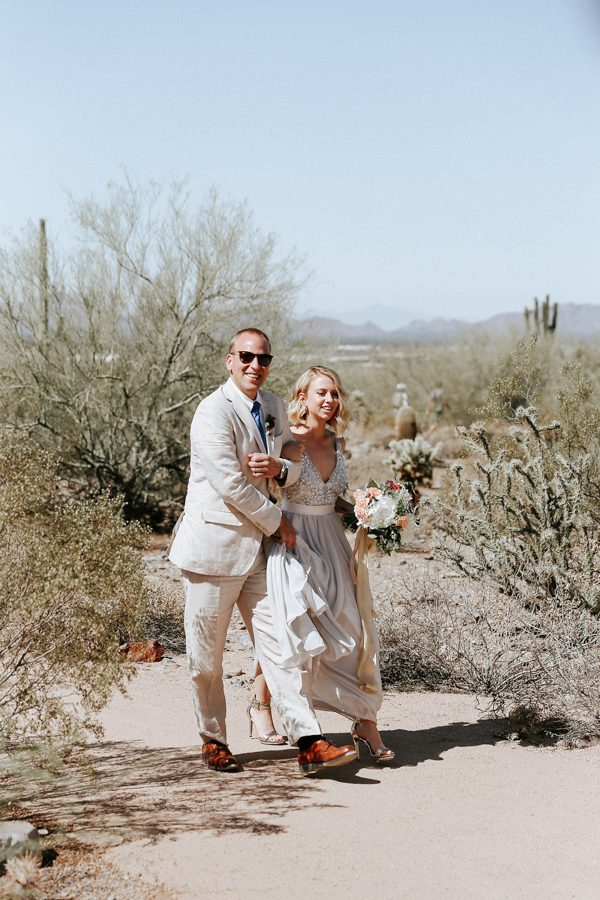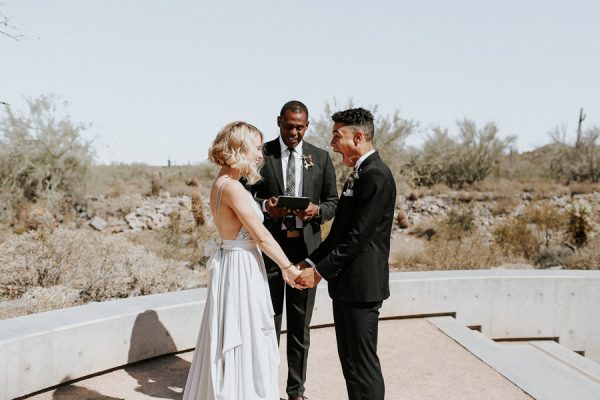 Charles' dad is a pastor and got to marry us! It was so special having him officiate our ceremony.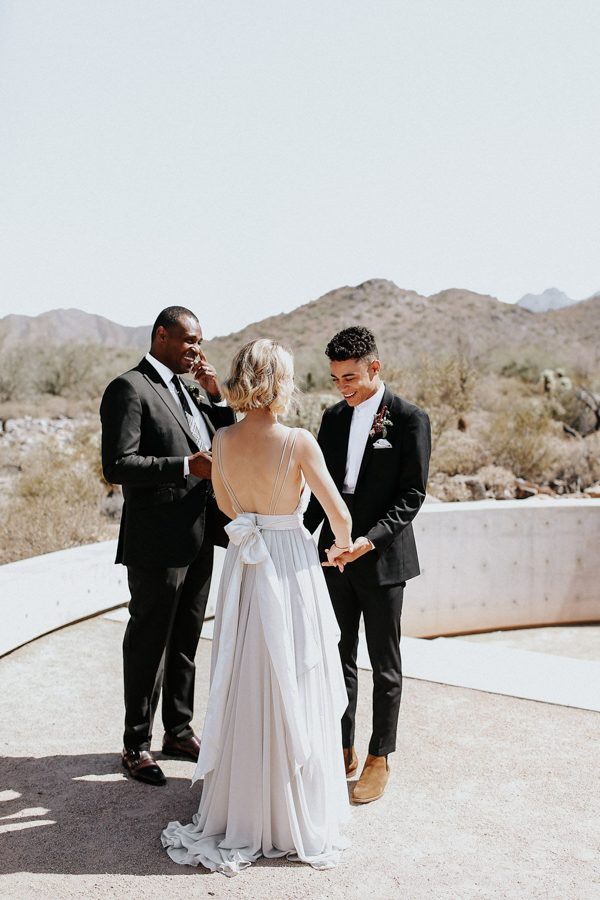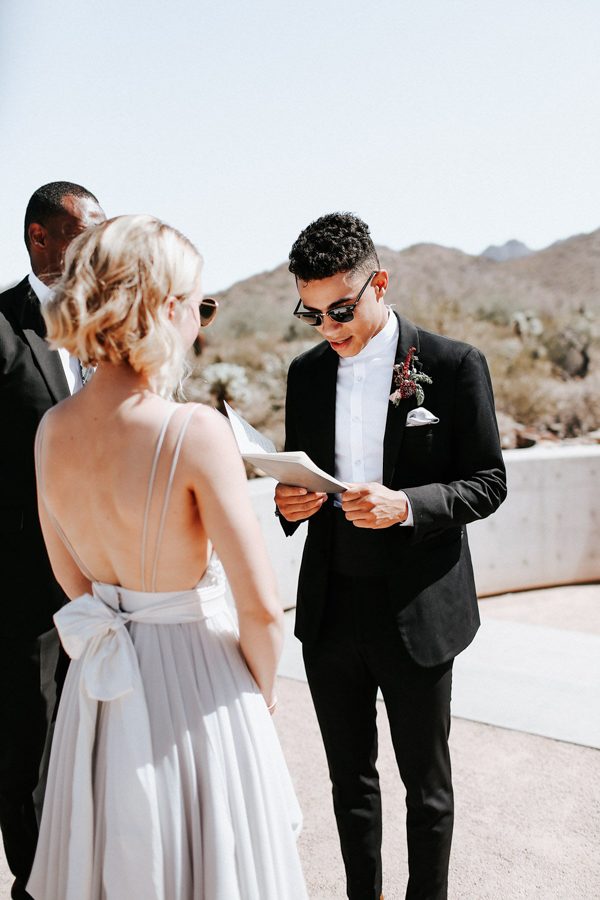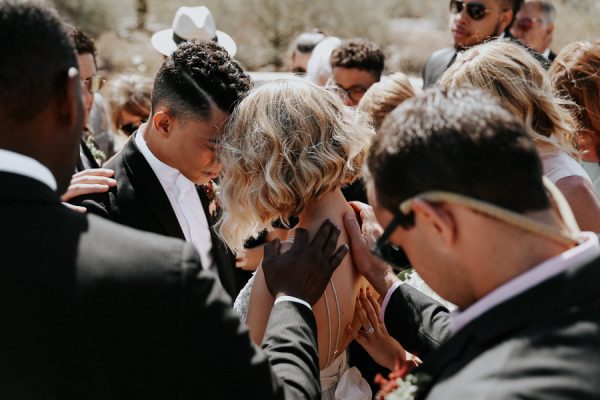 The moment we said "I do" there was SO much peace. It was as if all the nerves just faded away!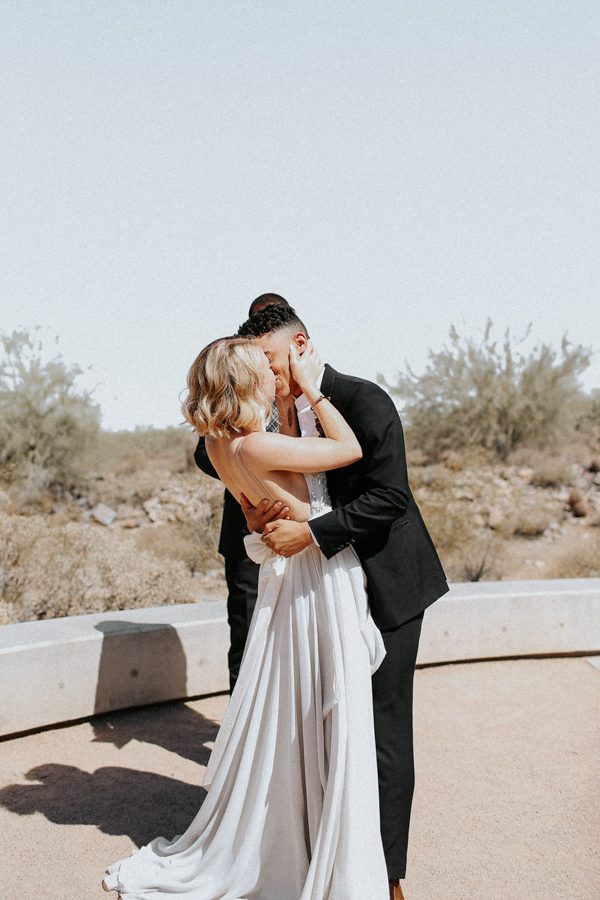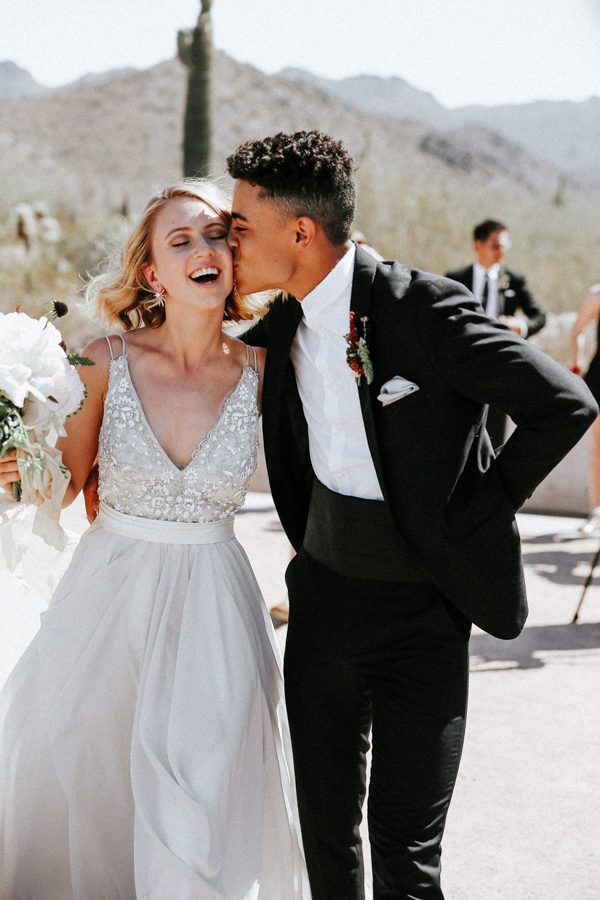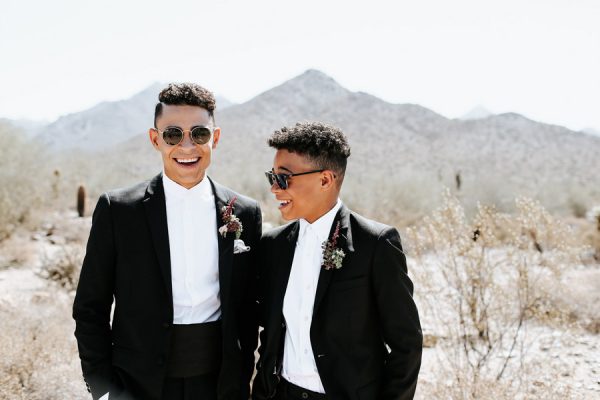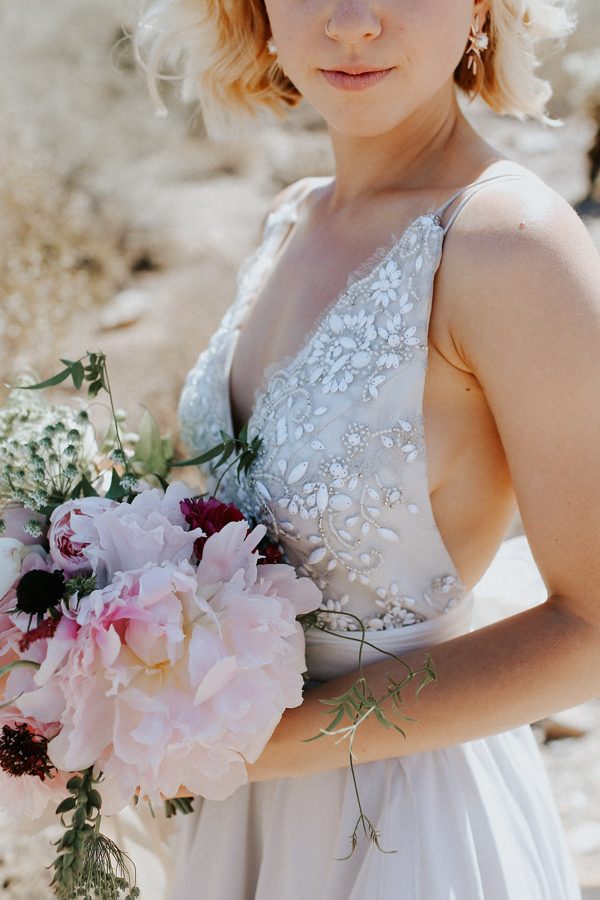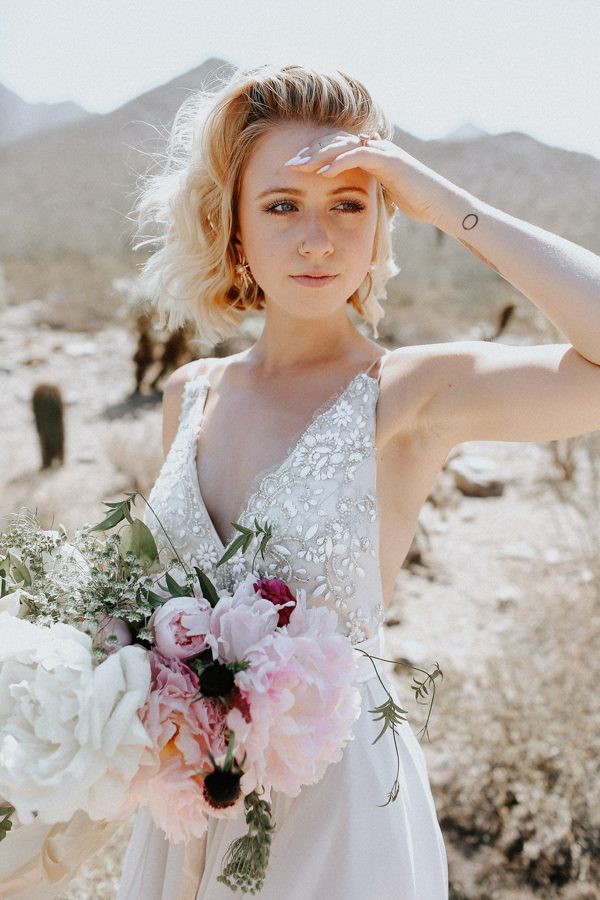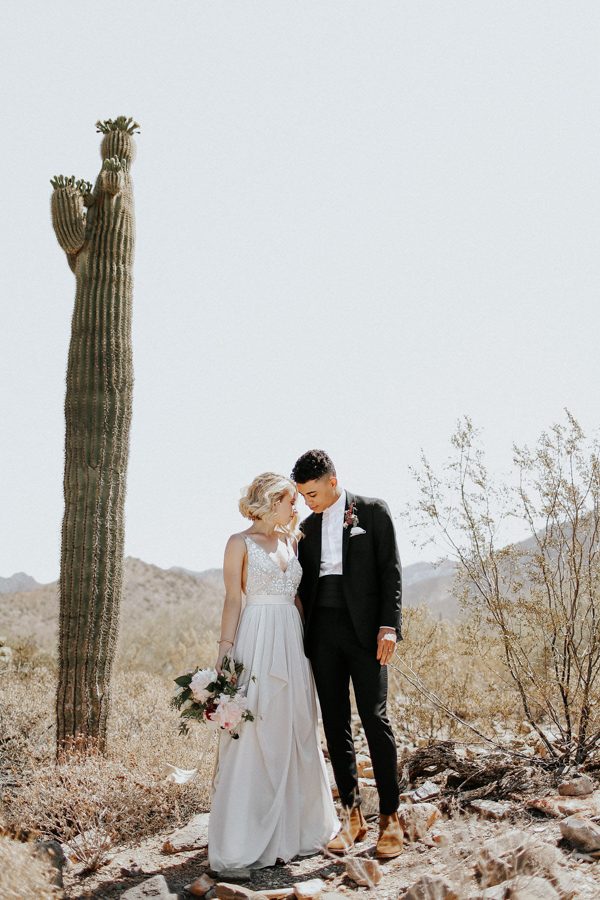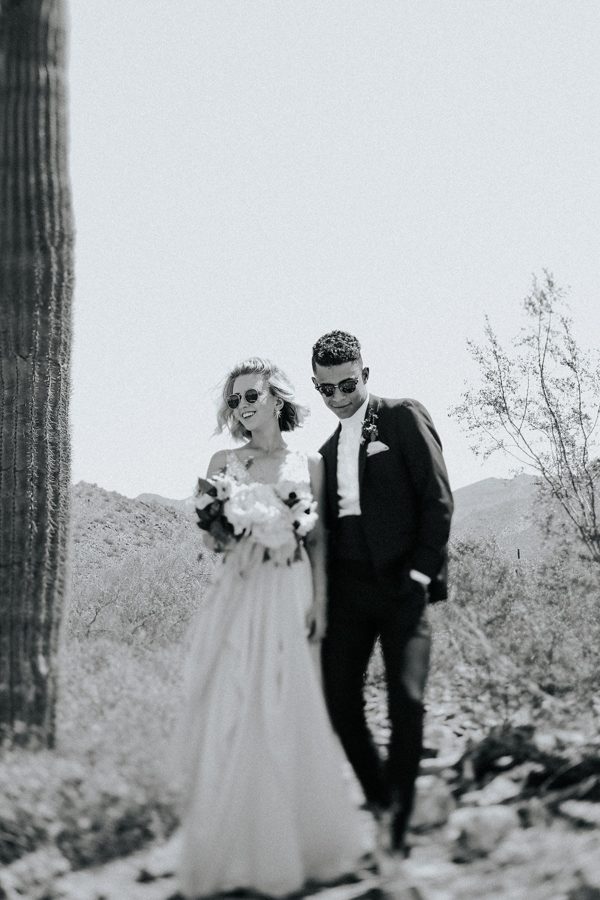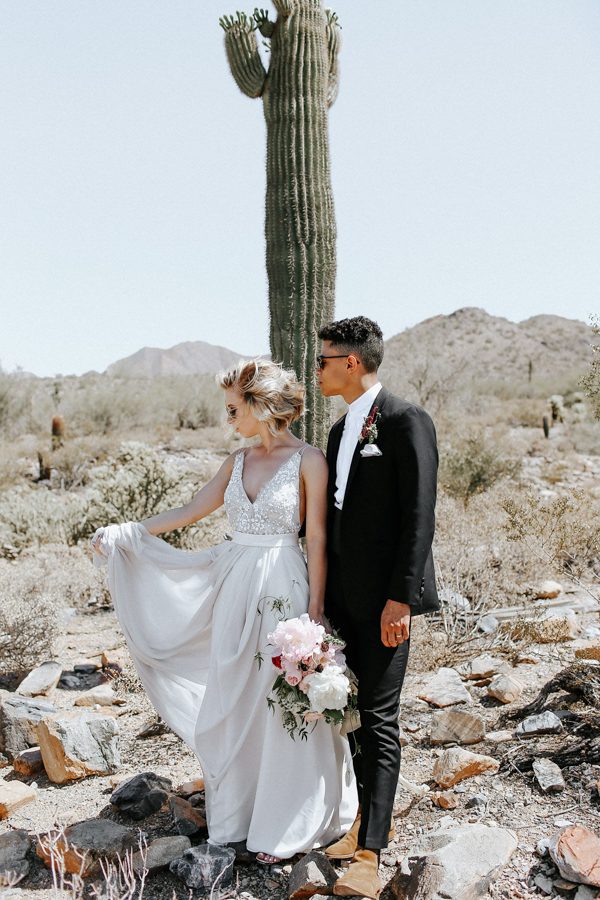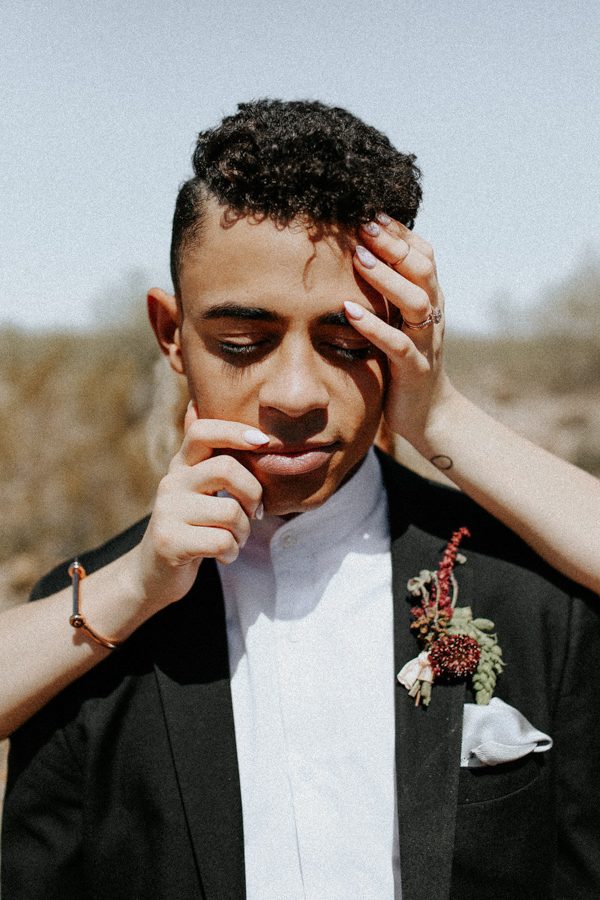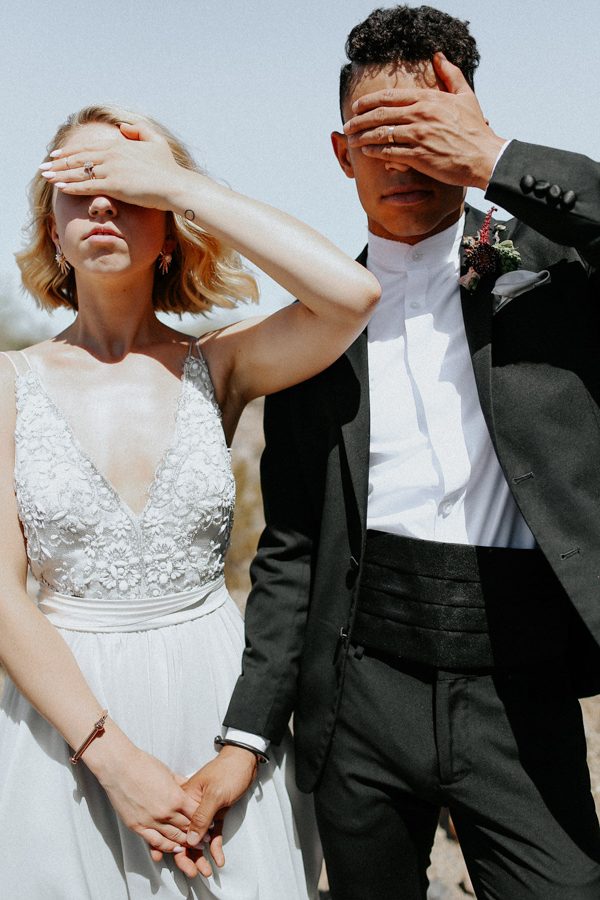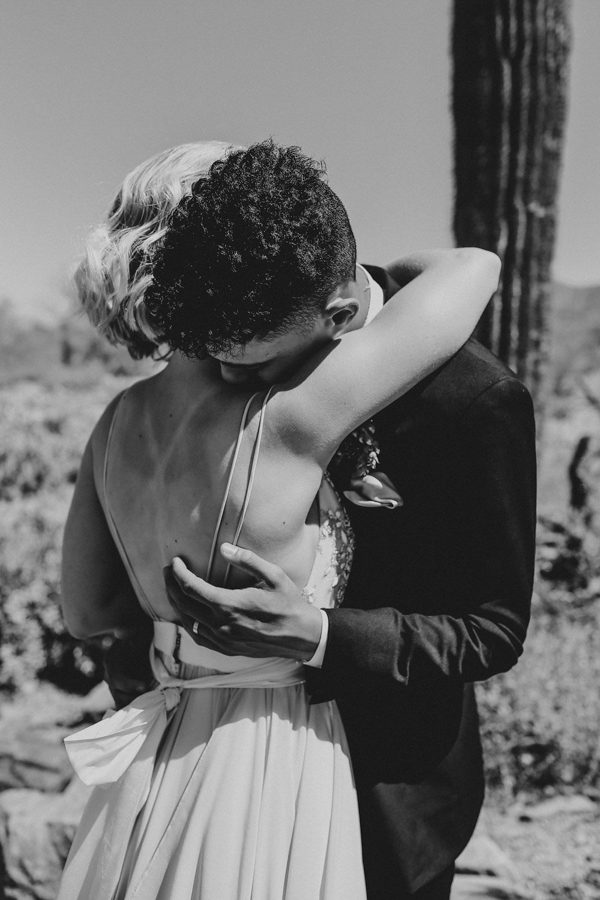 Ultimately, your wedding day is only about you + your love. Nothing else matters. Don't let the petty details get in the way of the best day of your life. Just take some deep breaths and remember why you're doing this in the first place!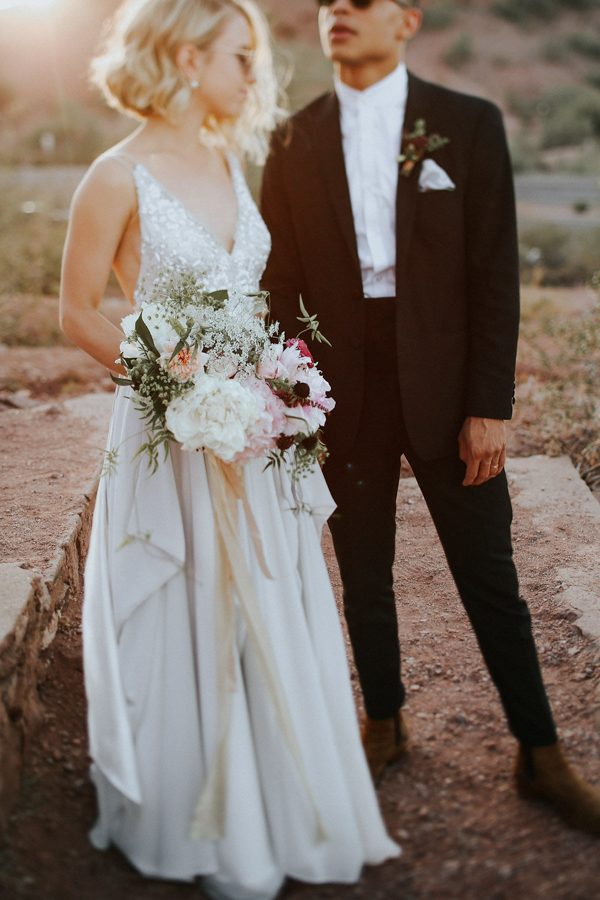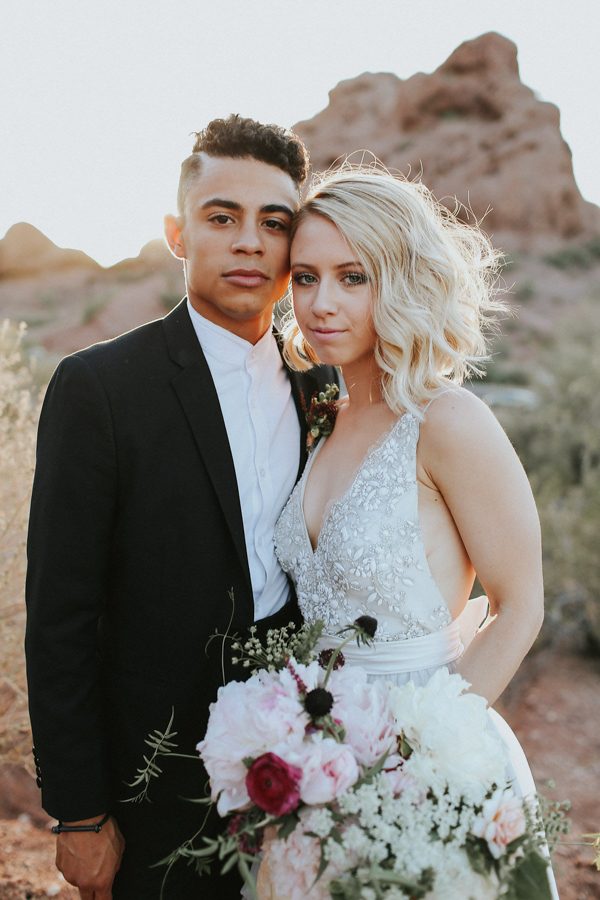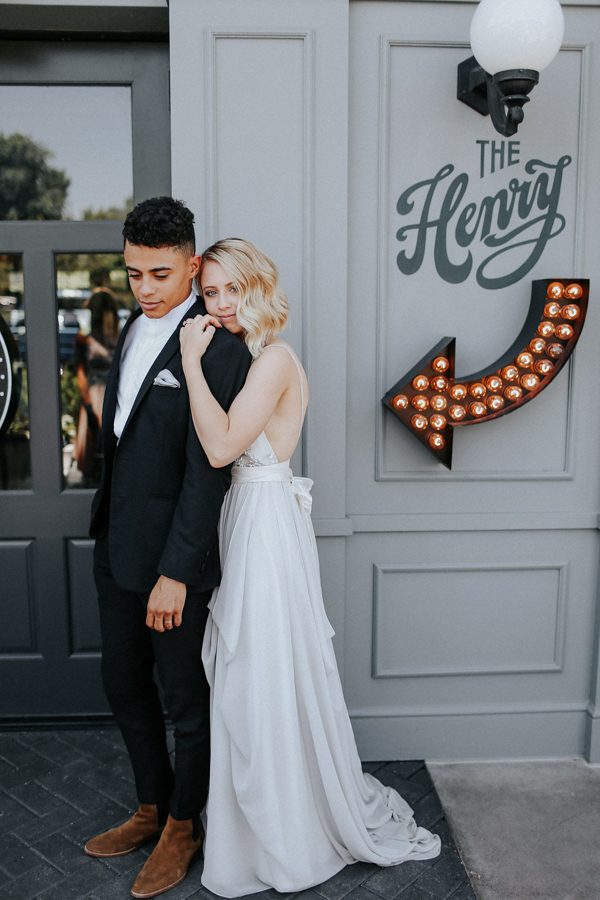 Morning weddings call for brunch! (Our favorite meal of the day.) We had breakfast sandwiches, potatoes, oats, fruit, orange juice (Charles' favorite) & coffee!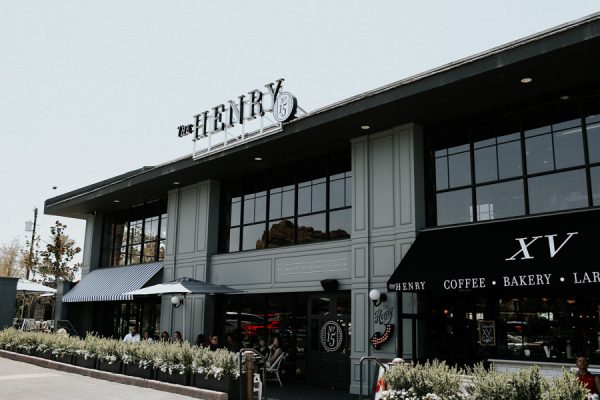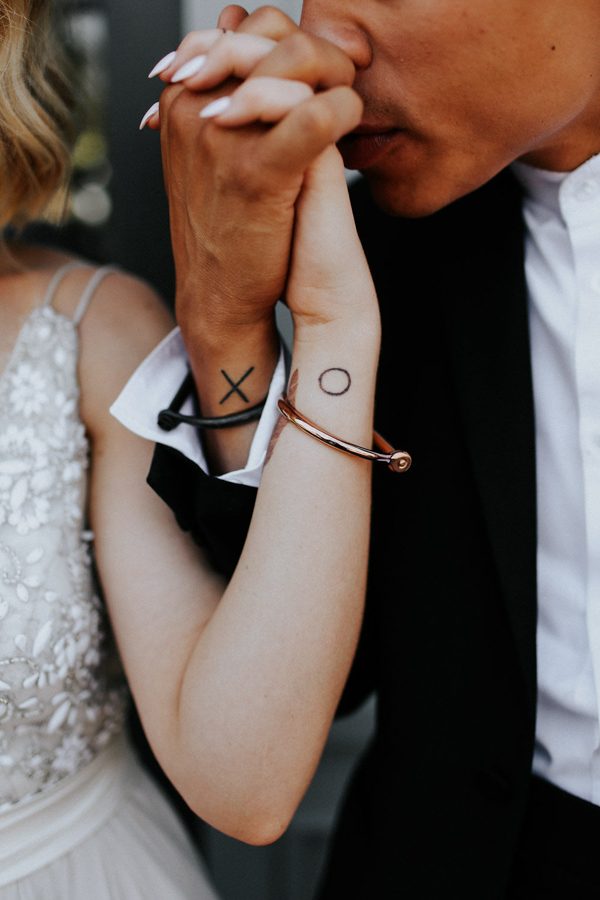 We got married at 9am but decided to go back out that evening for better lighting and it was definitely a great decision.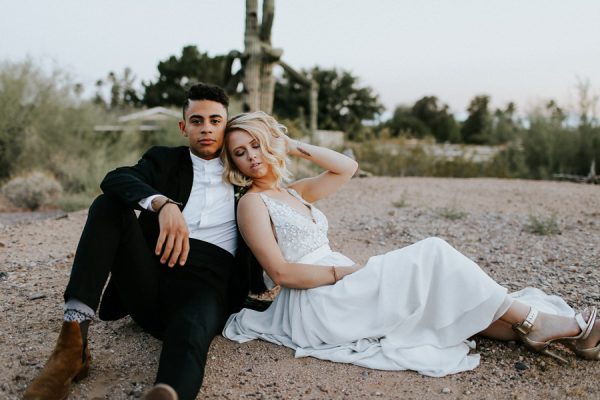 Our photographers Melissa + Josh are the best. Charles' has known them for a few years now and since our wedding was family only, we wanted to feel extremely comfortable around our photographers as well. Melissa is easy going, highly creative and extremely professional all wrapped up into one glorious human being.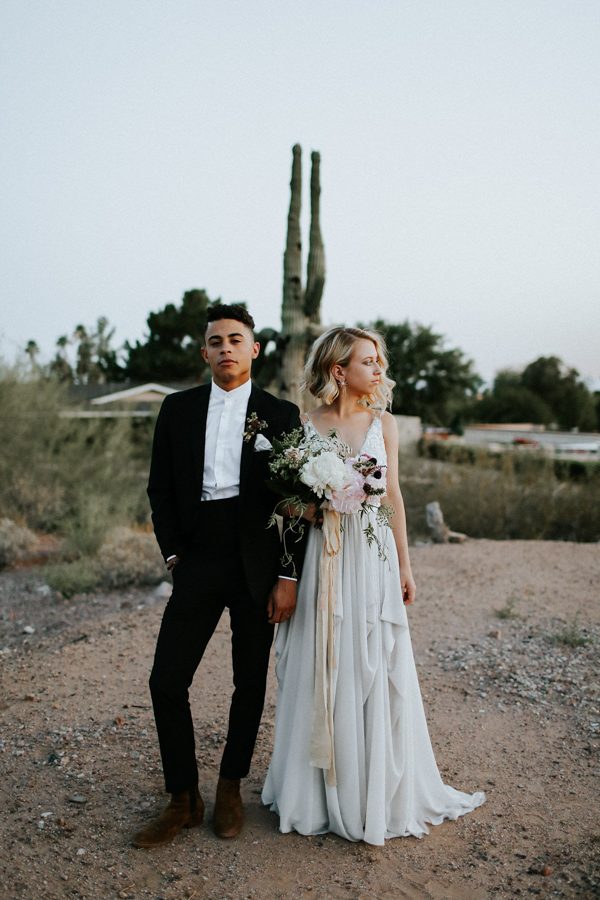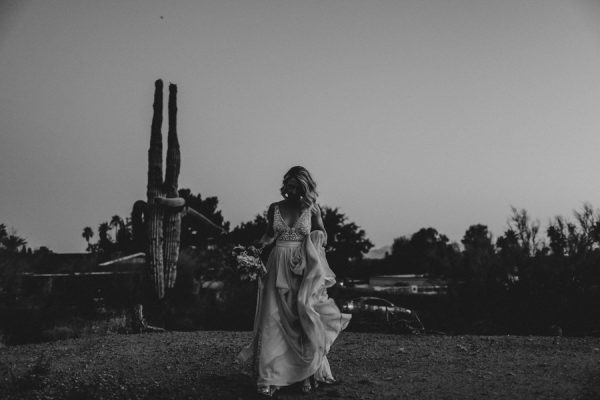 Congrats to Abby and Charles, and a very special thanks to Melissa Marshall Photography for sharing this wedding with us. Love this wedding's modern aesthetic and neutral palette? Then you've got to see this industrial downtown Arizona wedding at monOrchid!