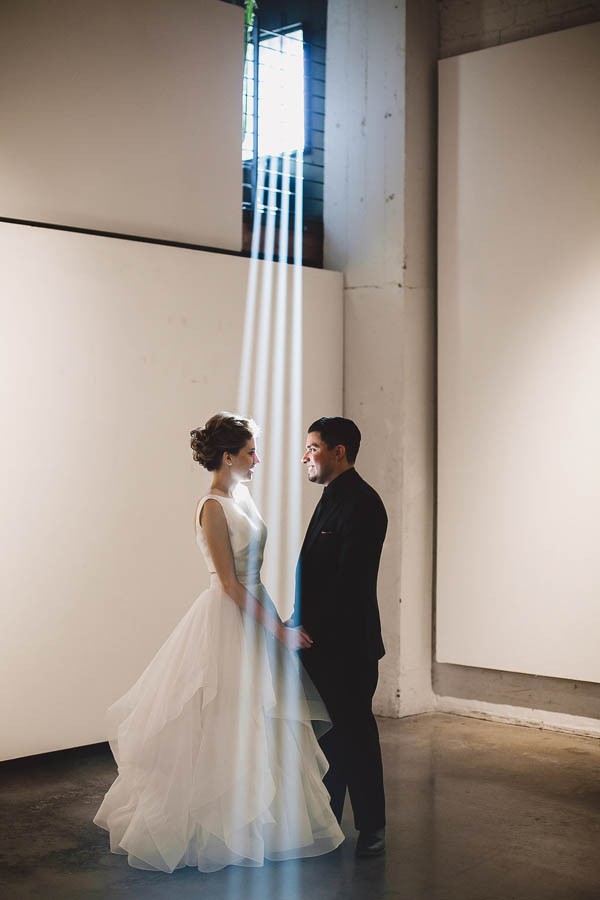 As graphic designers, Erin and Ruben wanted a unique industrial venue with a downtown art gallery vibe for their Arizona wedding. When the couple stepped foot in monOrchid, they knew right away that they found the perfect site for their industrial minimalist aesthetic! Wedding colors of black and white harkened to Erin and Ruben's days at art school, and accents of copper honored the groom's family's ties with the Arizona copper mining industry. We love how all of the design elements were designed by Erin and Ruben themselves, like the ceremony backdrop that paid homage to the couple's first art school assignment. Kym Ventola Photography masterfully captured the venue's industrial beauty, as well as stole the couple away for some stunning portraits in downtown Phoenix.
The Couple:
Erin and Ruben
The Wedding:
monOrchid, Phoenix, Arizona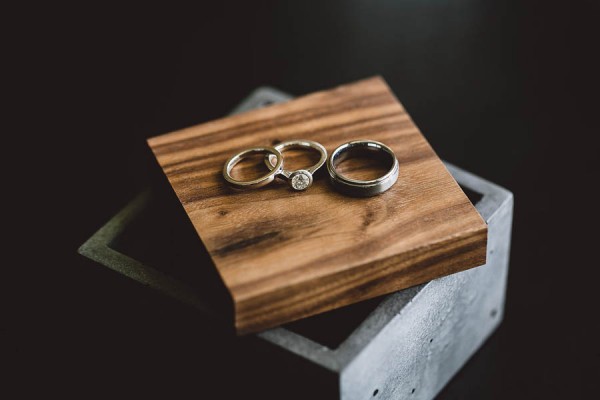 Aside from having a memorable and fun party, the details were incredibly important in making it our own. We are both graphic designers, so we strived to have every detail visual interesting and meaningful to us in some way or another. From our ceremony backdrop to invitations and centerpieces – it was all in the details.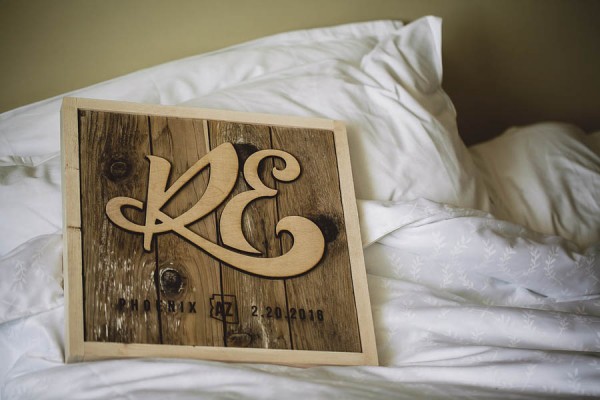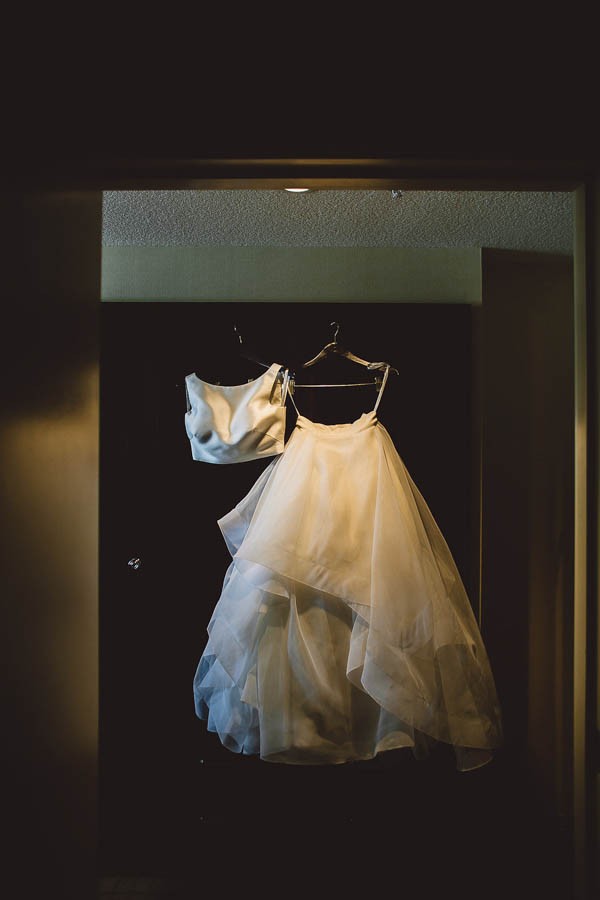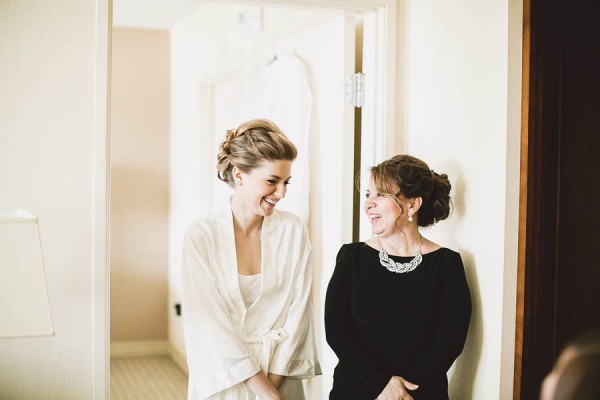 All the little moments. Getting ready with the bridal party, first looks, escaping during cocktail hour with our photographer to explore downtown, seeing everyone enjoying themselves, having a private moment during the chaos to eat alone together, and just dancing the night away.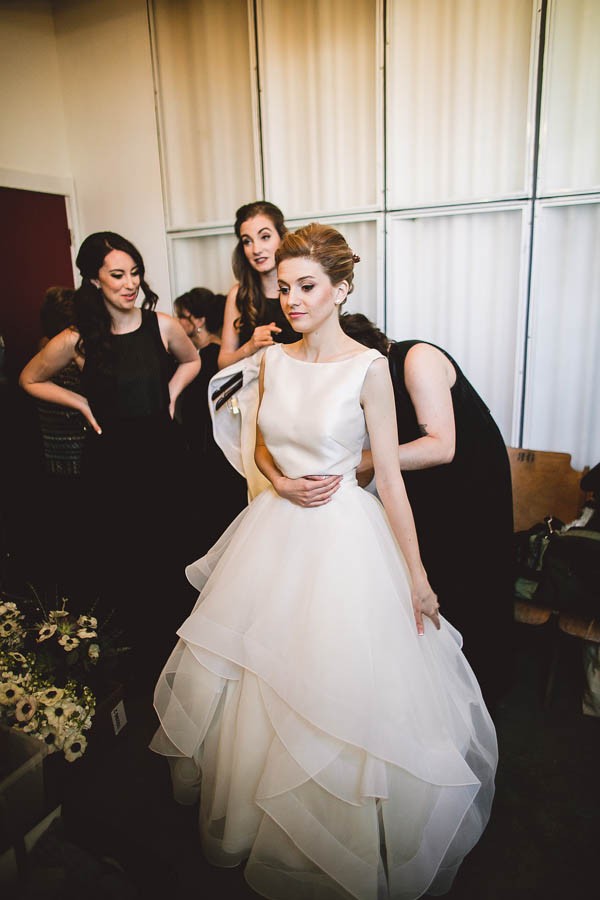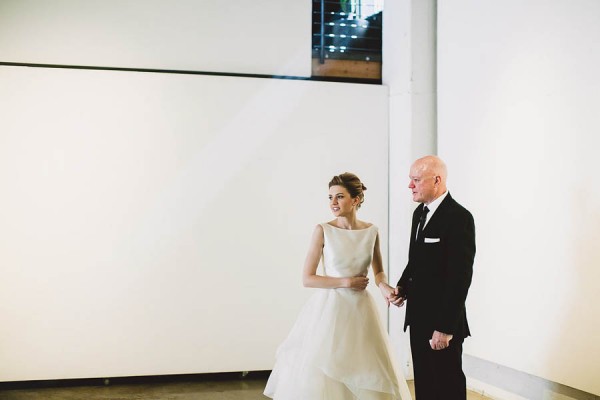 My favorite photos are the first look shots where beams of light briefly passed though a small window. It was like fate and Kym being the artist she is captured it beautifully.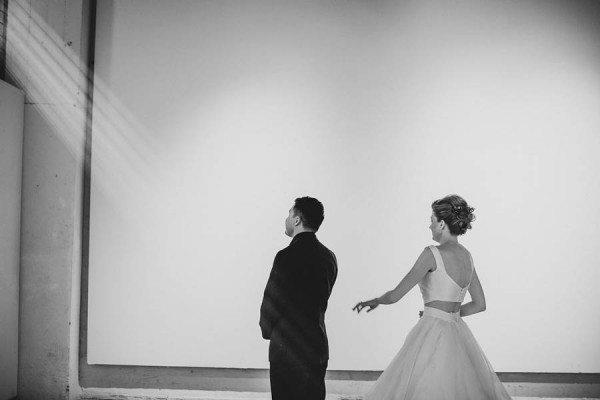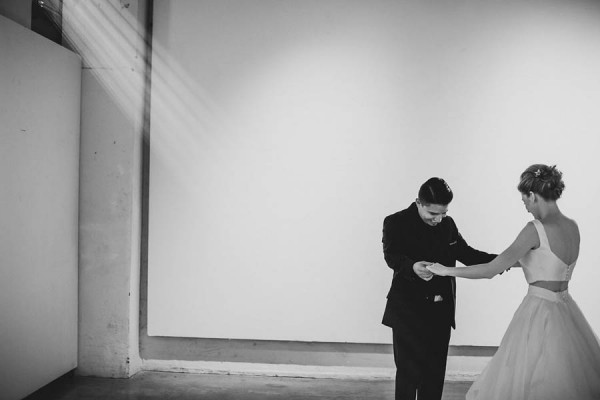 We definitely knew we wanted a nontraditional setting for our wedding. As designers we naturally were drawn towards the industrial warehouse look where we could let the venue shine without much decoration.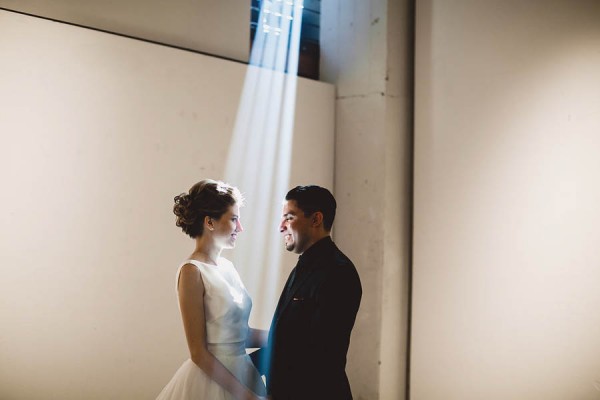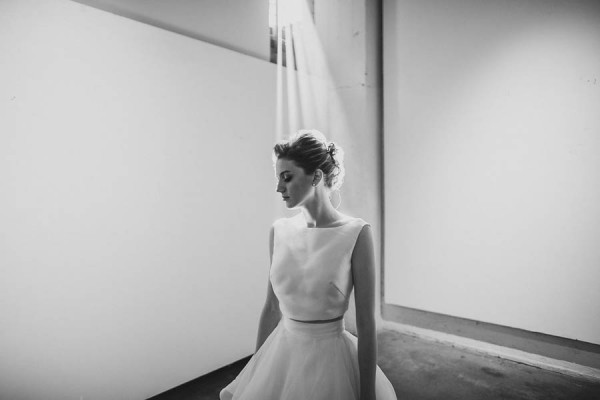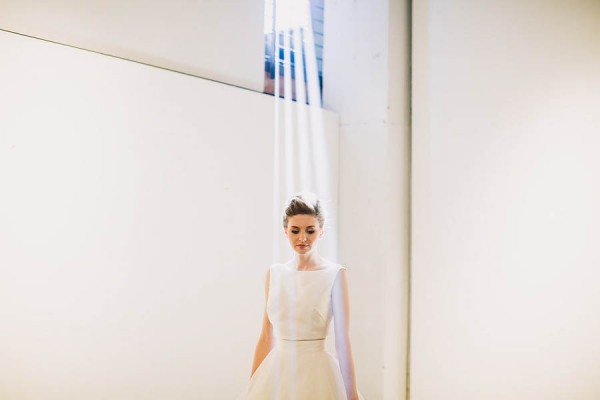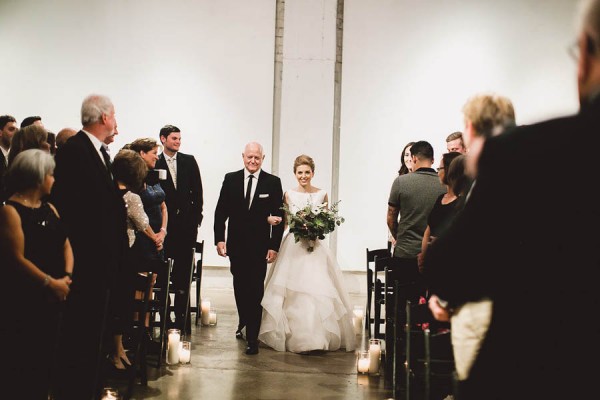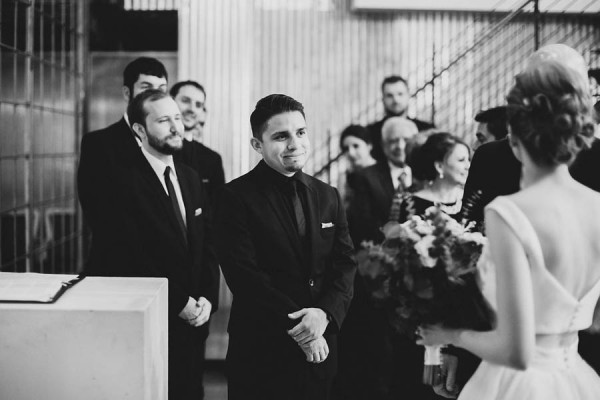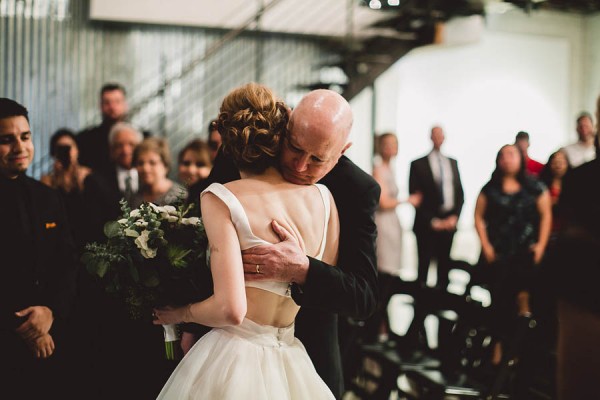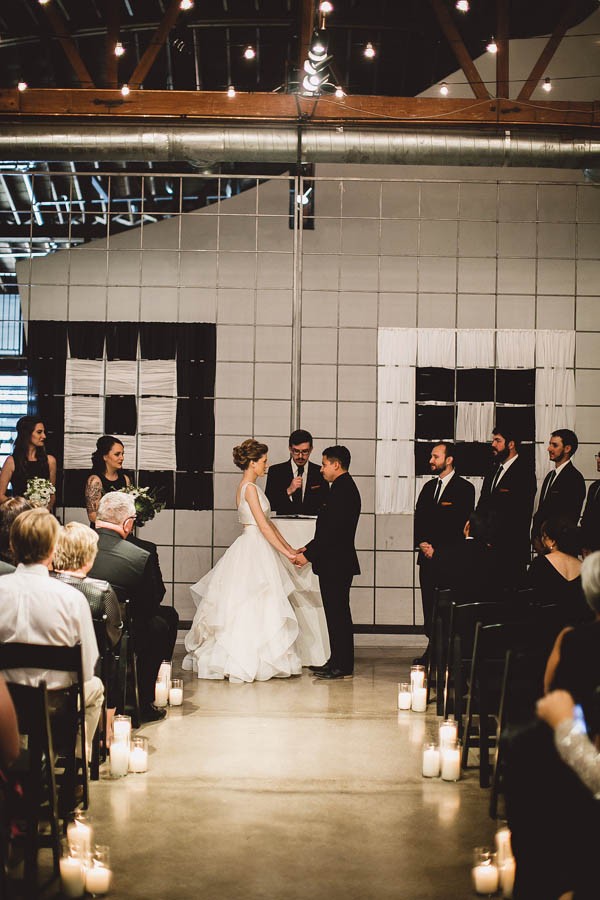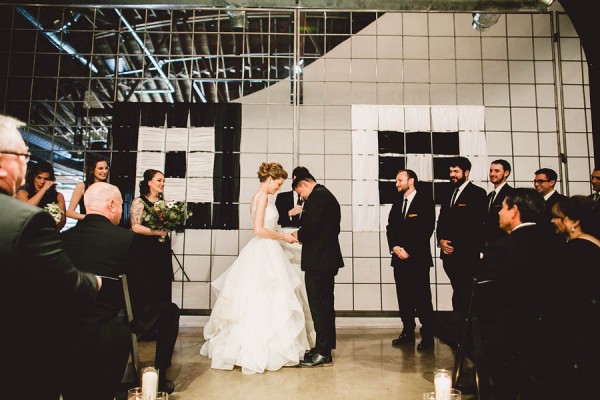 Our ceremony backdrop was a homage to our first project in design school. With the help of family and friends we assembled it out of black and white fabric before rehearsal.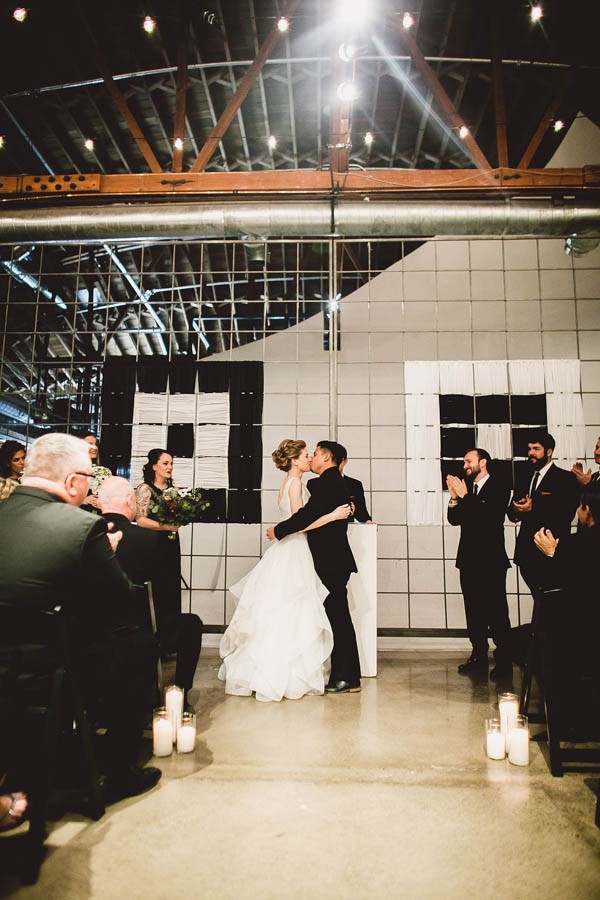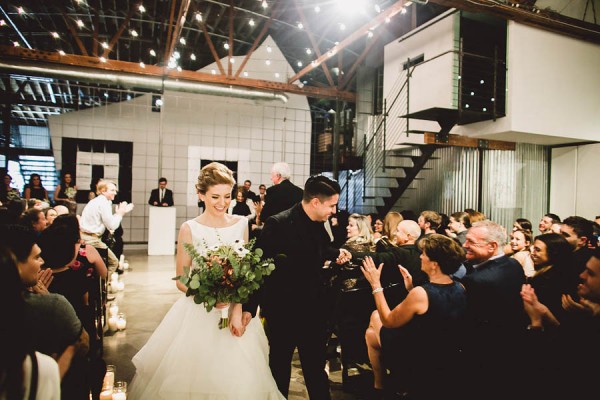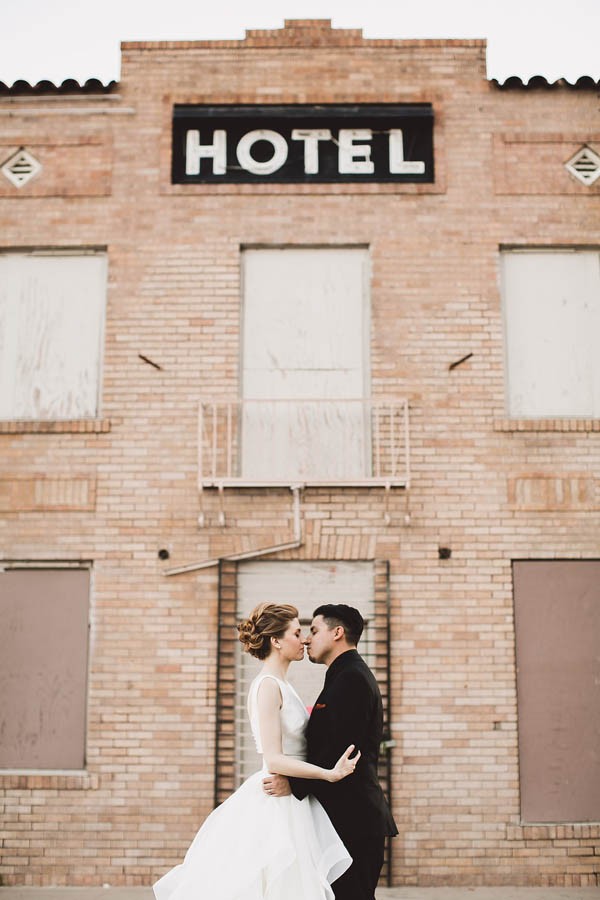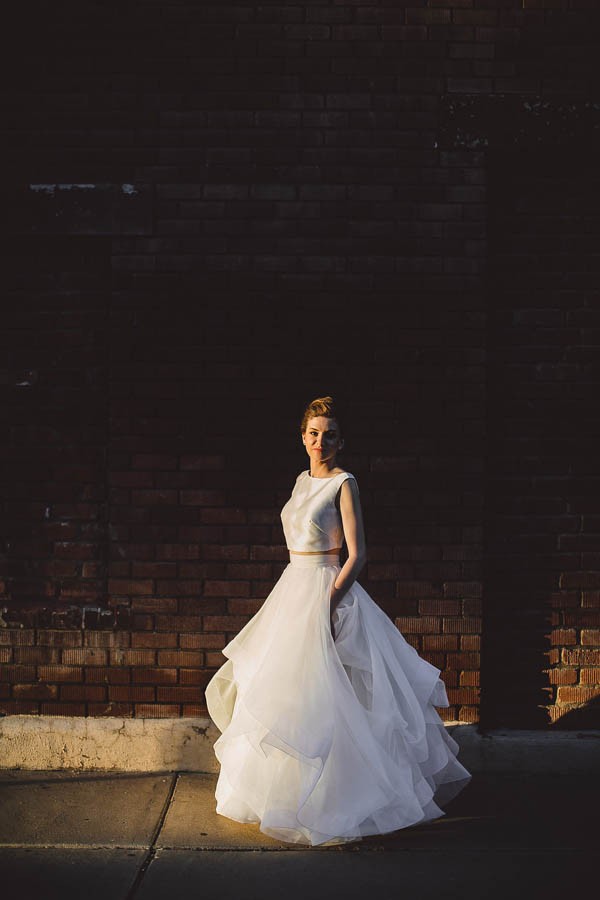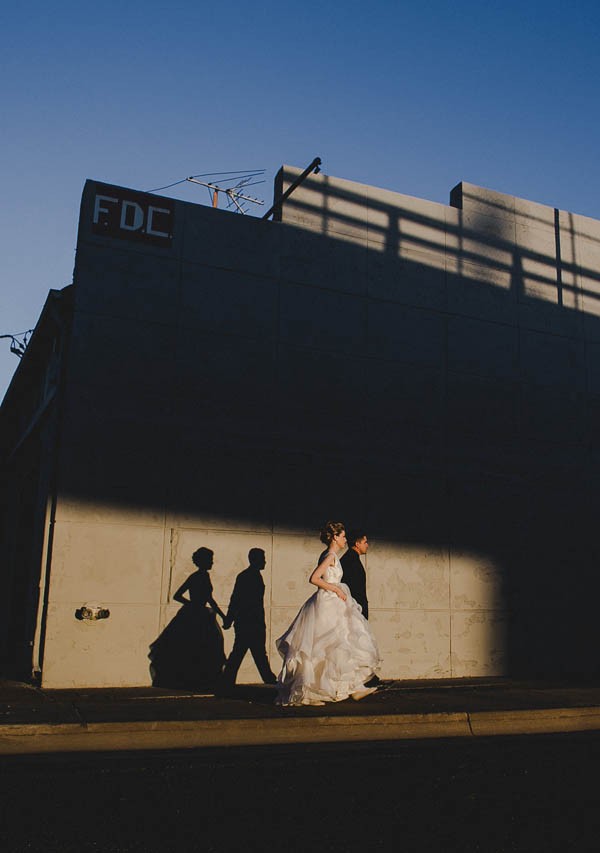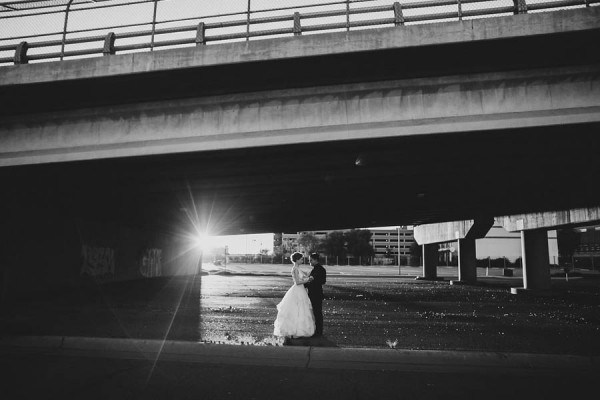 Our photographer was the absolute best to work with. She was everything a bride needs on her wedding day. She made herself visible and invisible when needed and was such a positive and supportive energy to have around. It was like having one of your oldest friends photograph your whole day exactly how you imagined.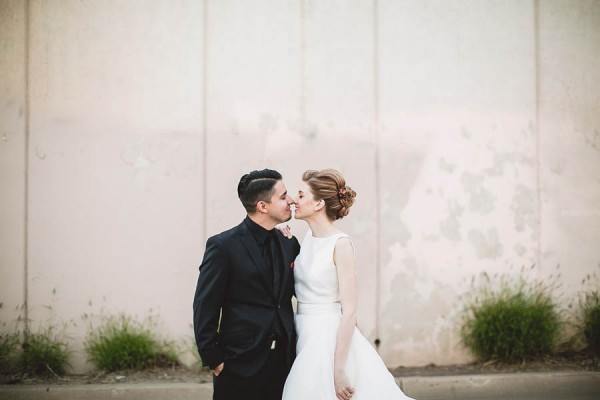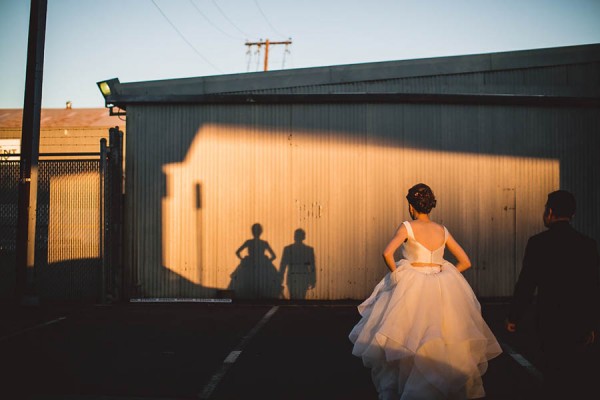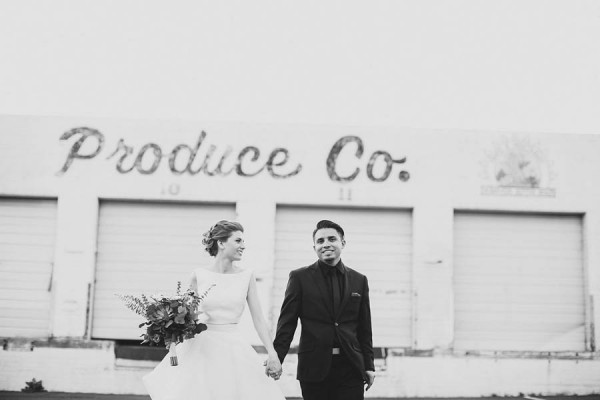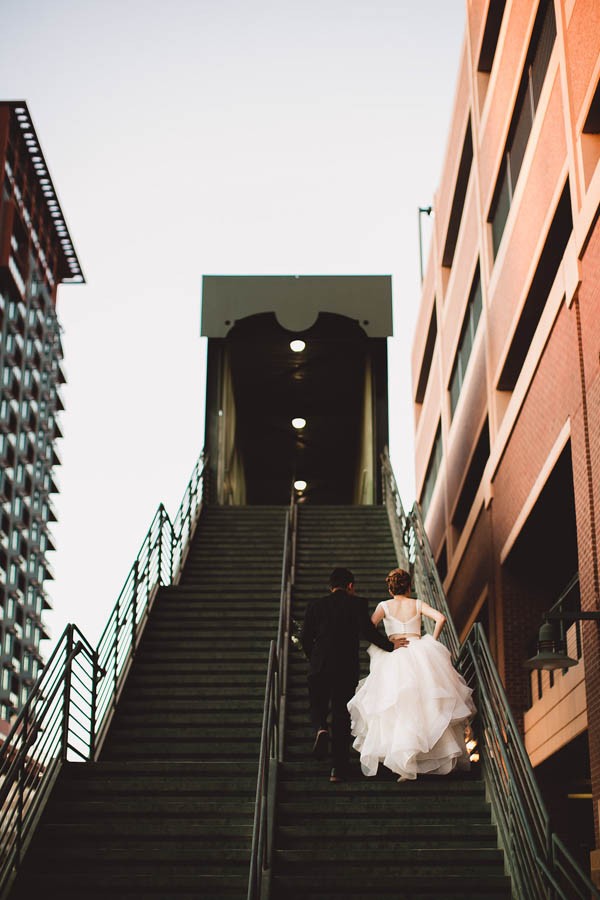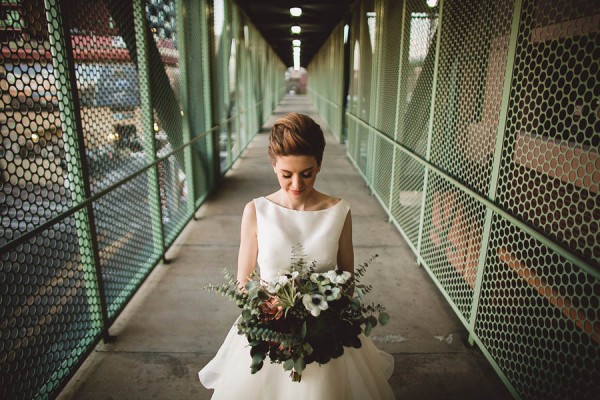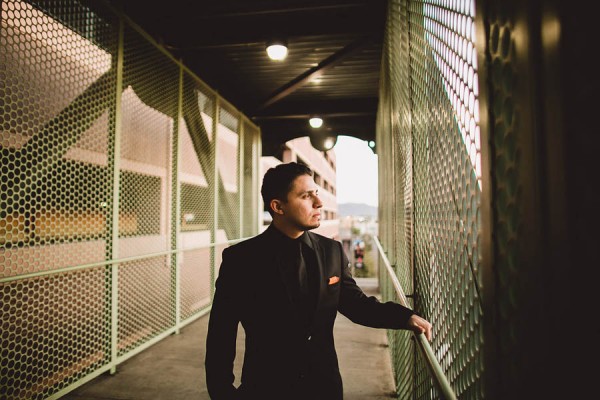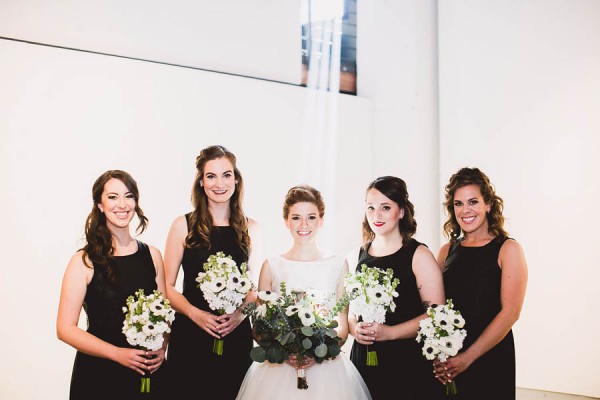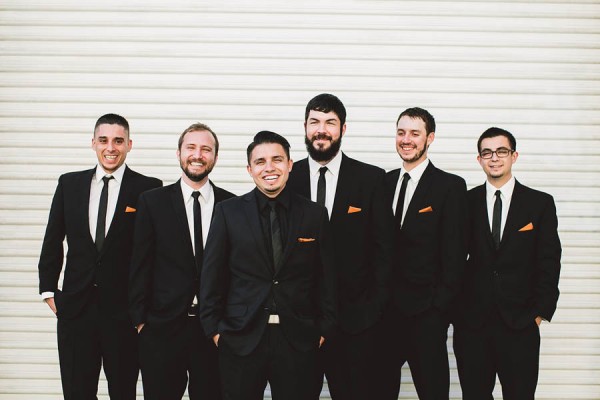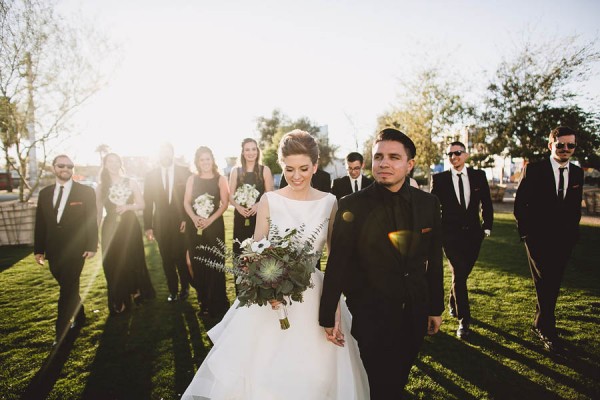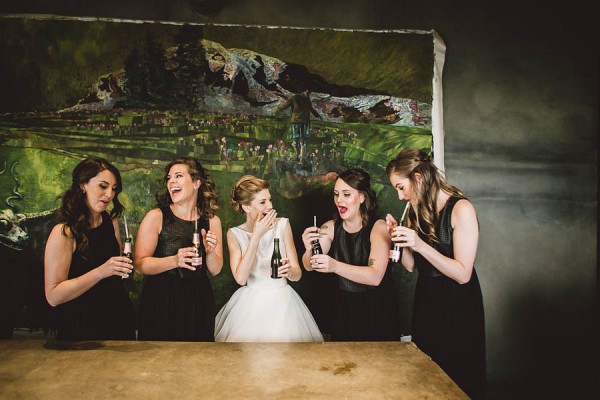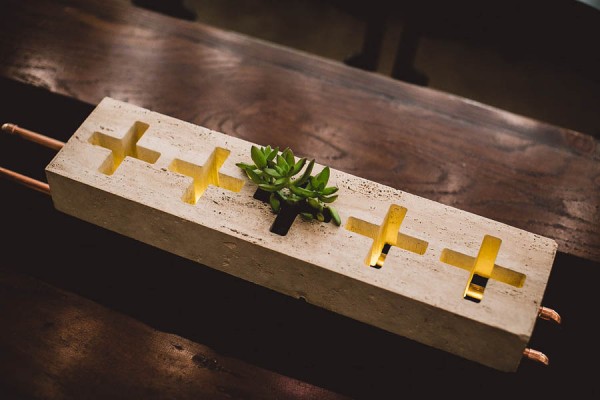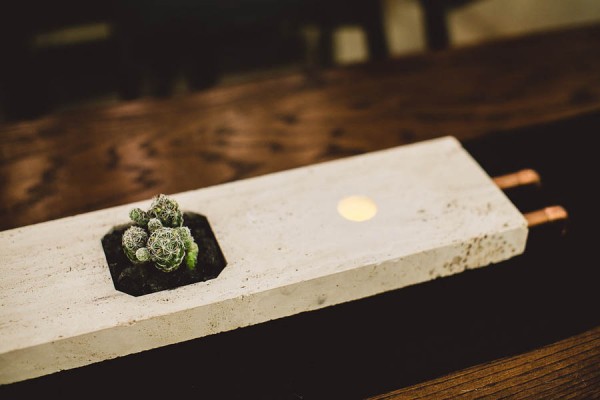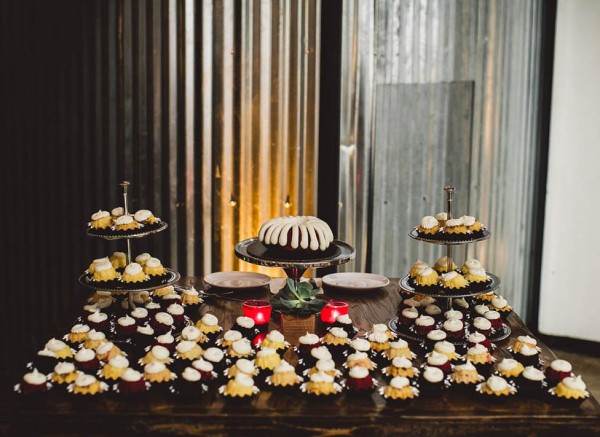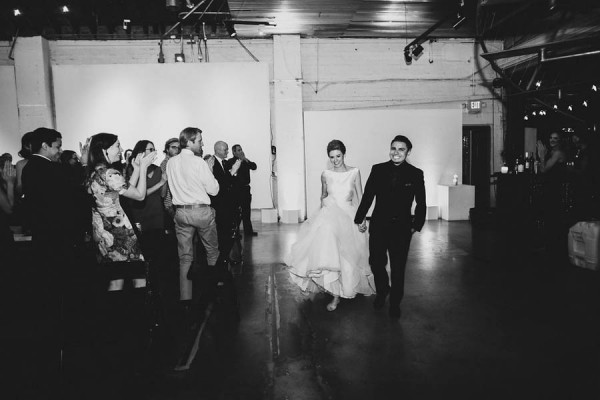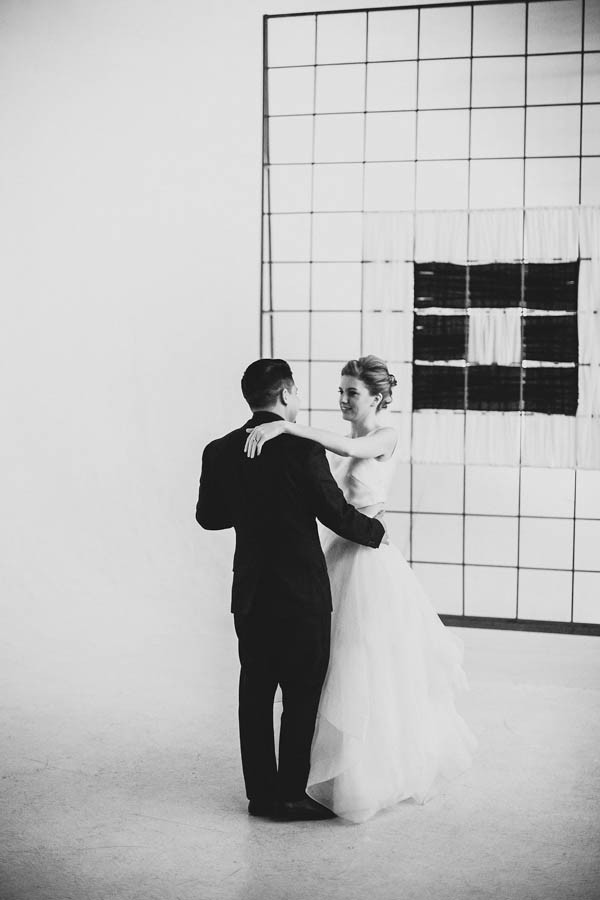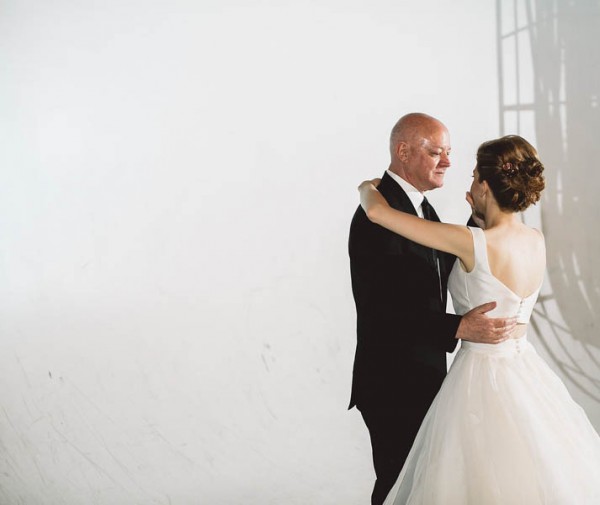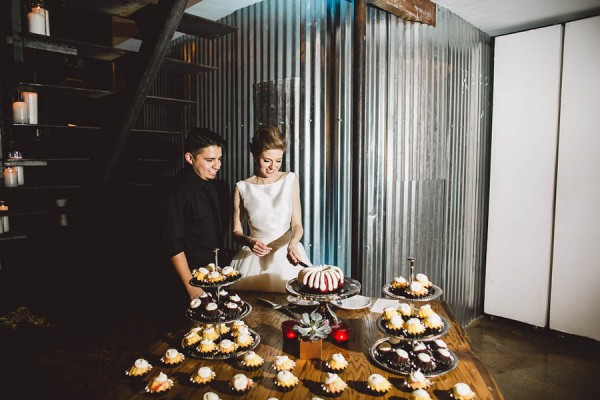 Congratulations to Erin and Ruben, and a big thanks to Kym Ventola Photography for taking these stunning shots! Want to see more industrial inspiration? Check out this Natural Industrial Wedding at The NP Event Space!