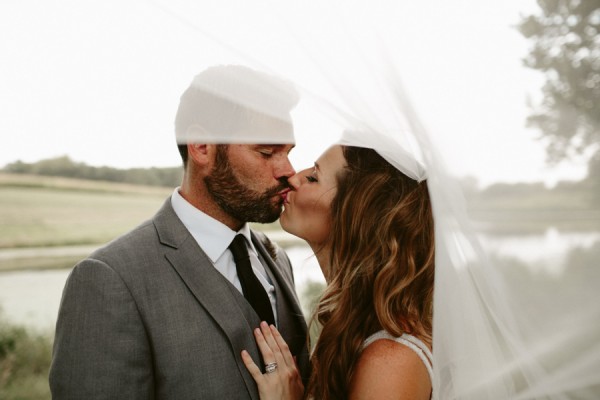 This sparkly farm wedding in Kansas City is the definition of charming! After a unanimous decision to host their wedding reception on their own Boys Grow Farm, Lacy and Johnny knew that their special day should be filled with personal details like a bridal ukulele solo, a Spanish flamenco dance by the groom's sister, and a ceremony interwoven with Native American traditions. Lacy wore a billowing organza skirt over her wedding dress for the ceremony, then let her stunning beaded Theia gown speak for itself during the reception. We love how Bek & Addison Photography captured the personality of Lacy and Johnny's day perfectly!
The Couple:
Lacy and Johnny
The Wedding:
Powell Gardens, Boys Grow Farm, Kansas City, Kansas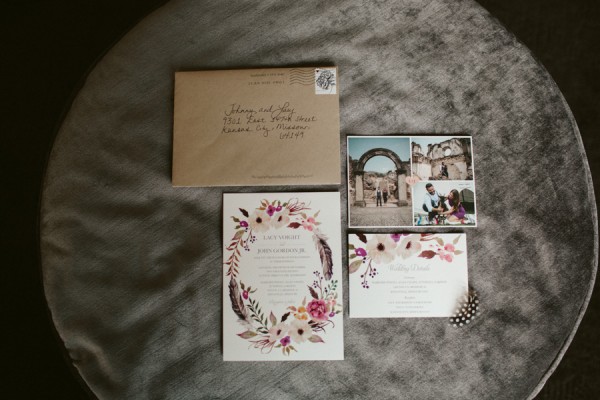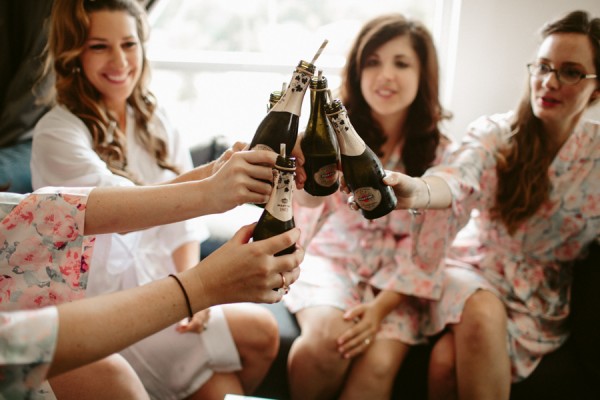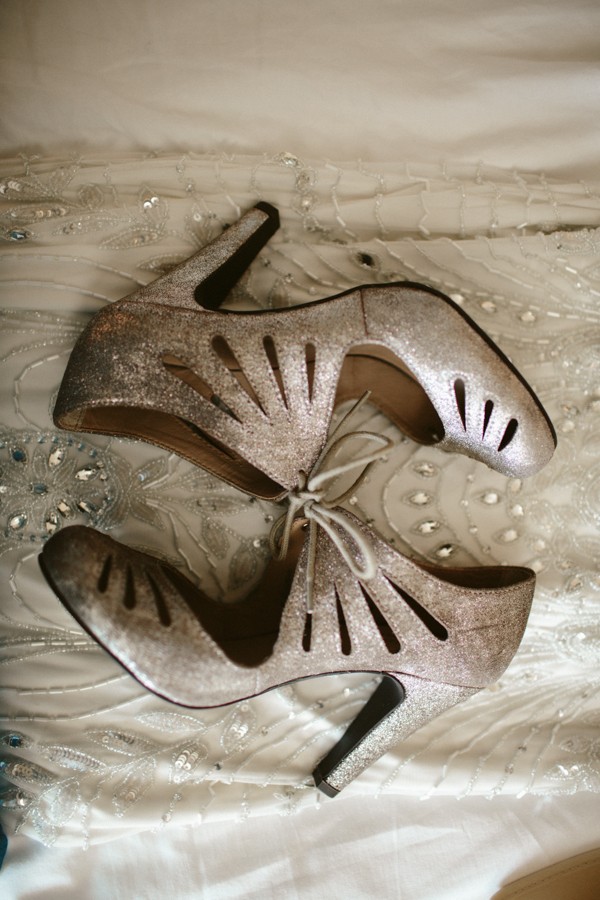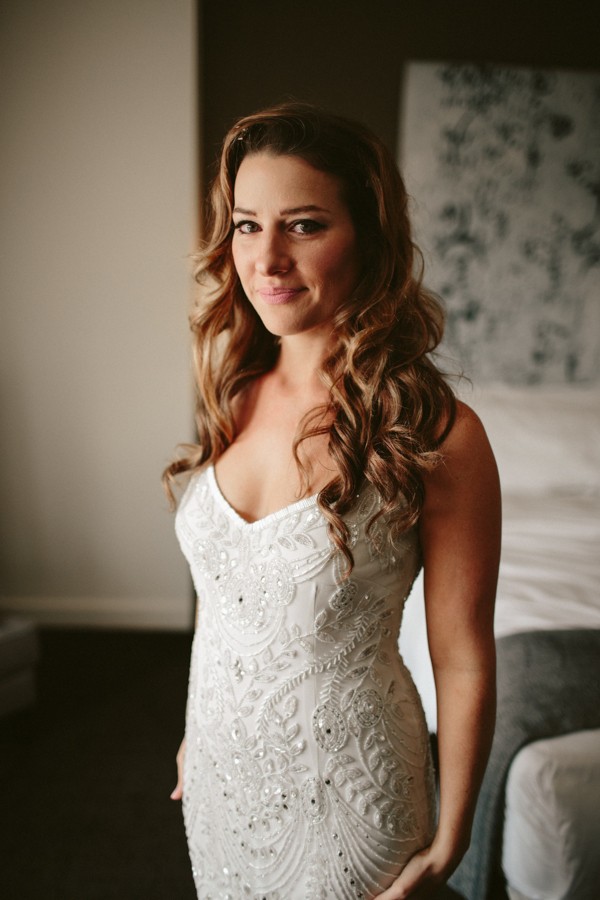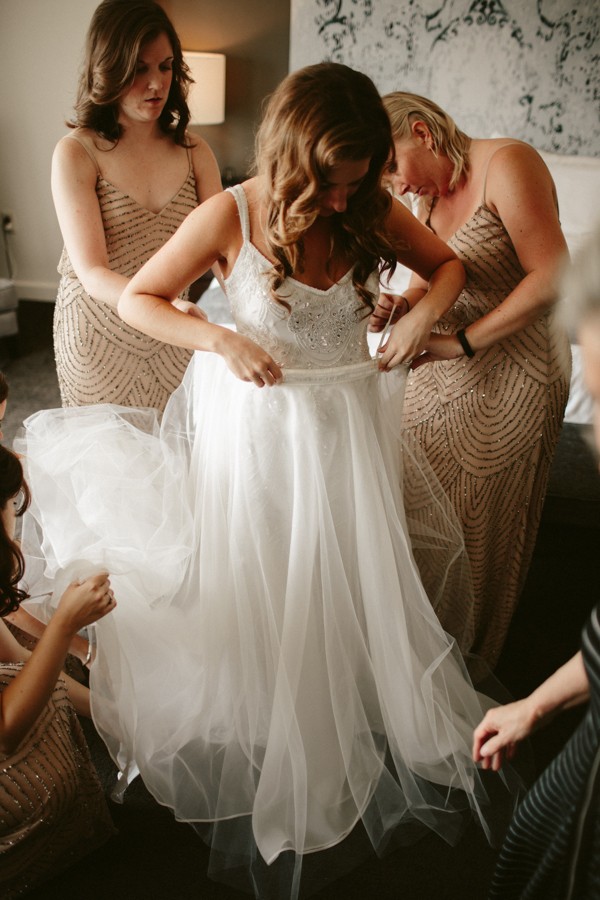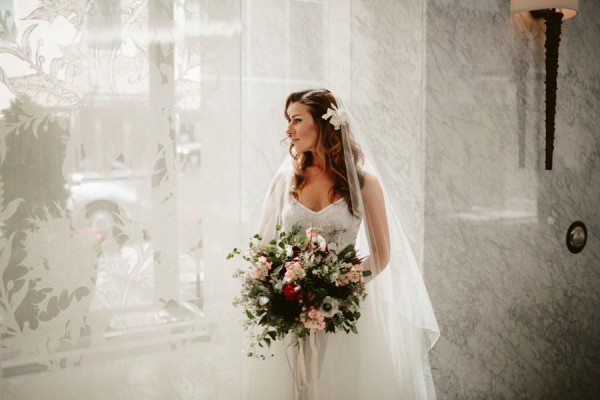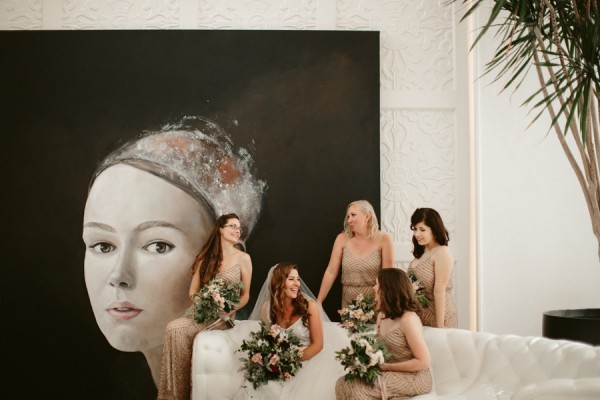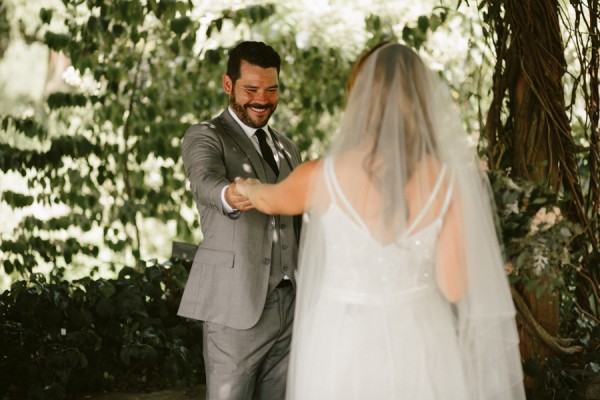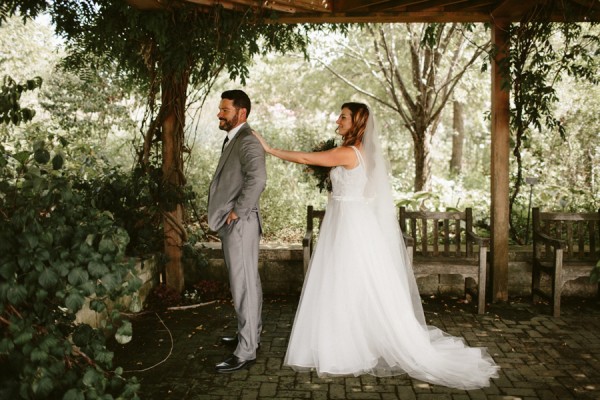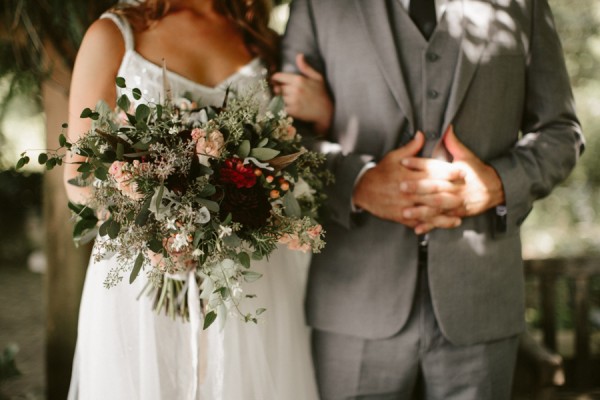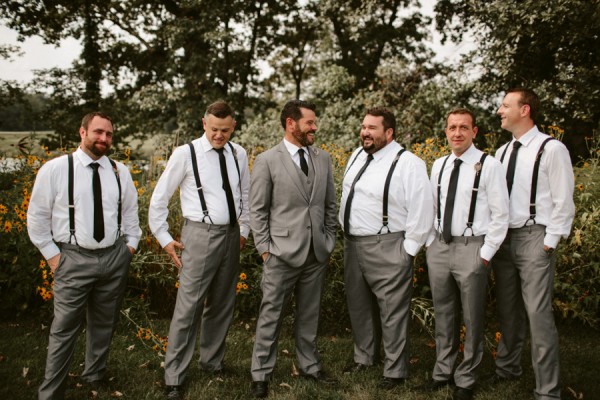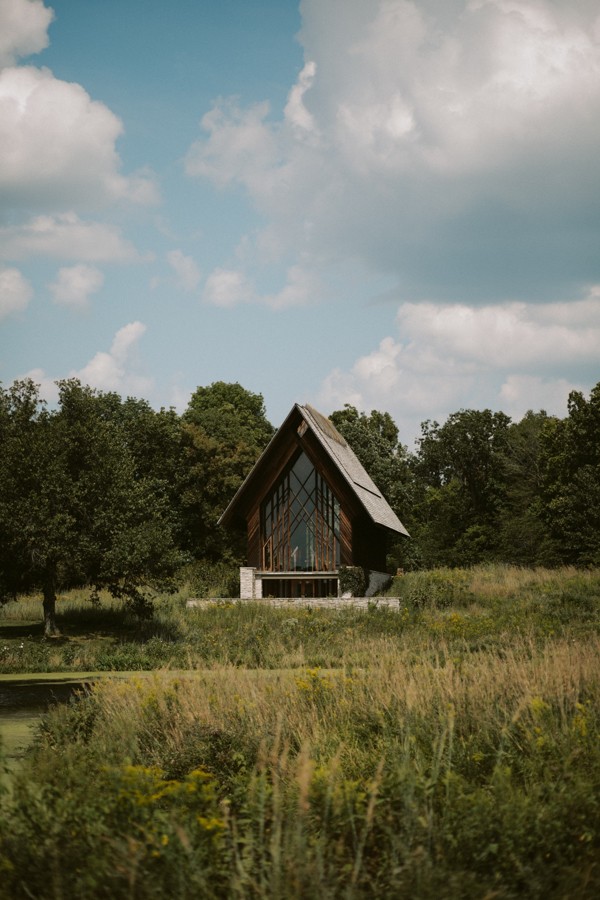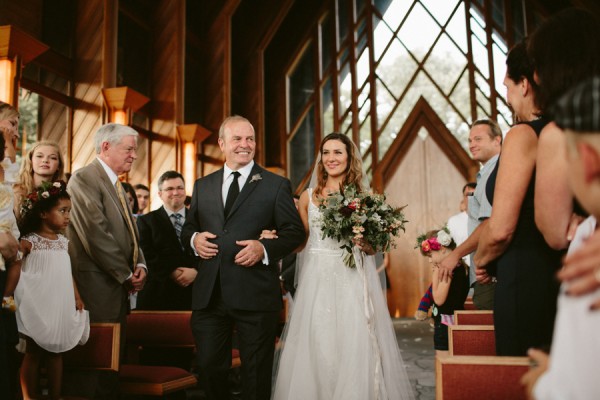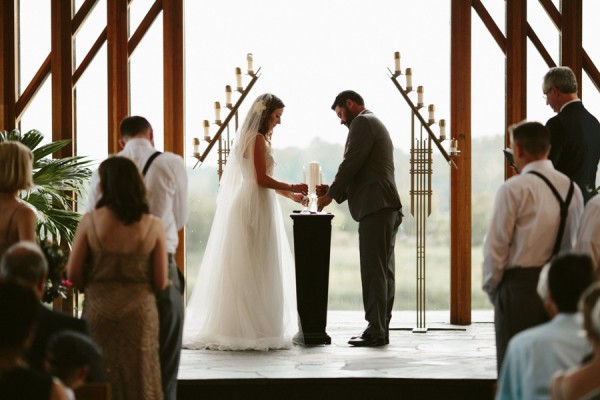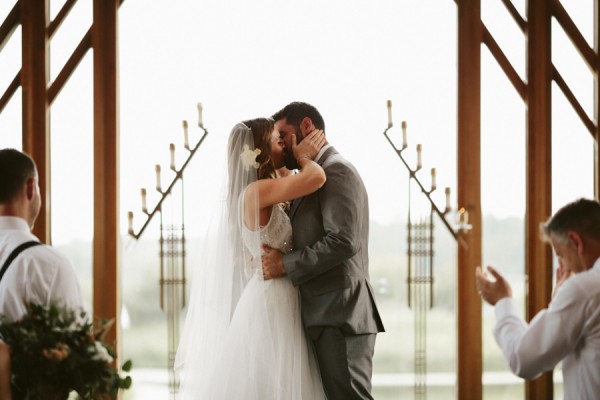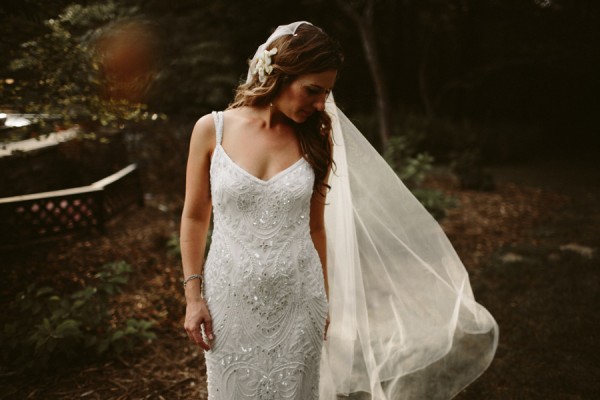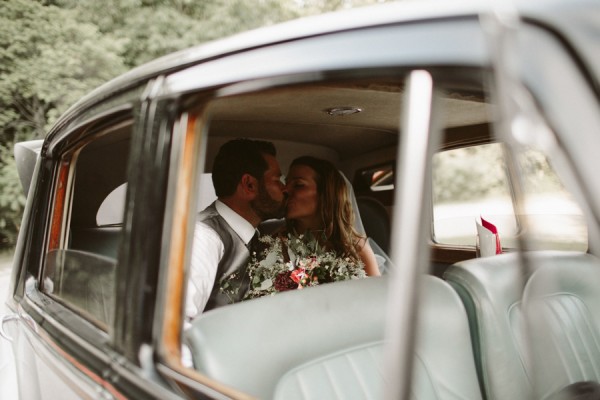 We knew right away we wanted to incorporate our own farm home into our wedding. We moved here two years ago, got engaged in the same spot, and have planted roots here. We moved to the farm because it's the site of the non-profit youth farming program my husband started in 2010 called Boys Grow. It's a huge part of our lives so we were excited to celebrate here in a place that is very special to both of us.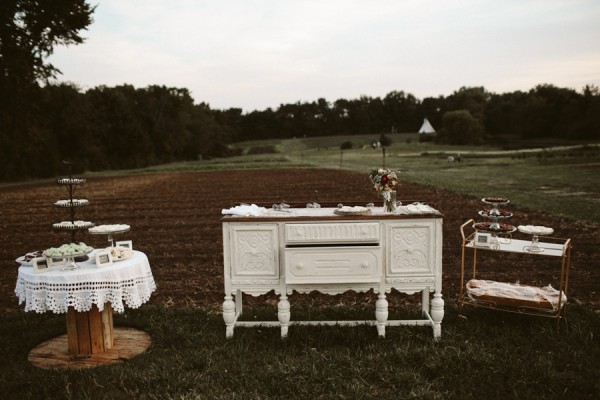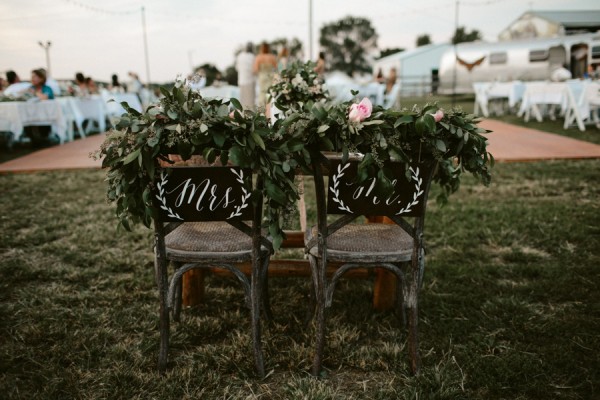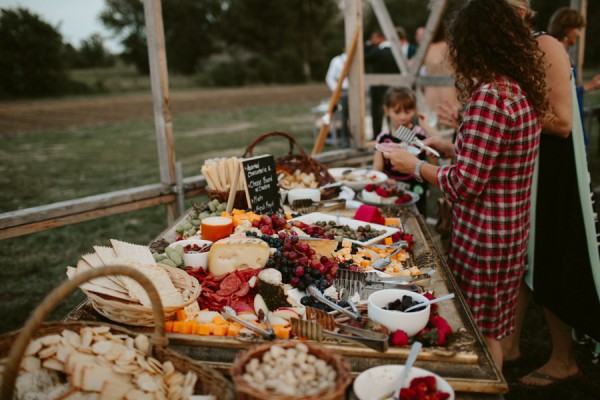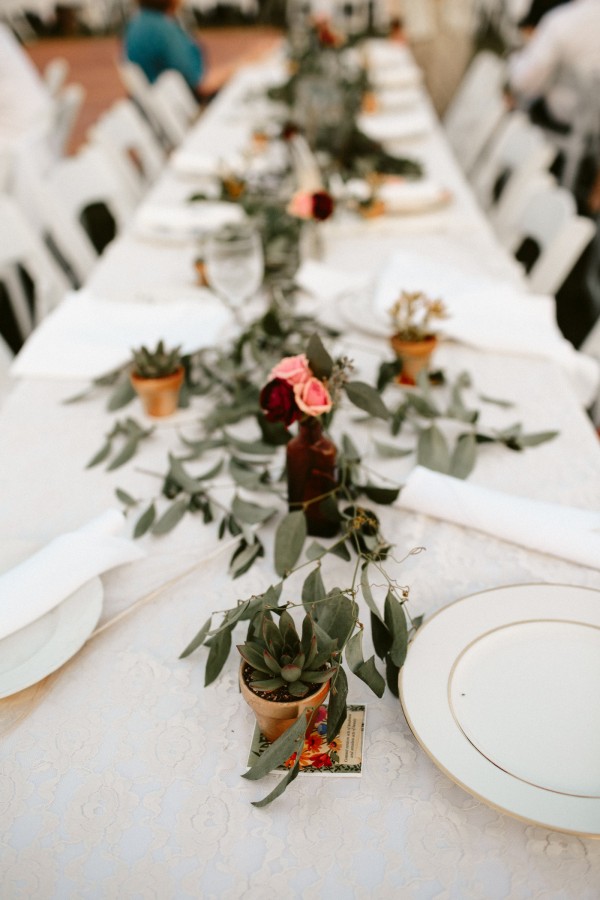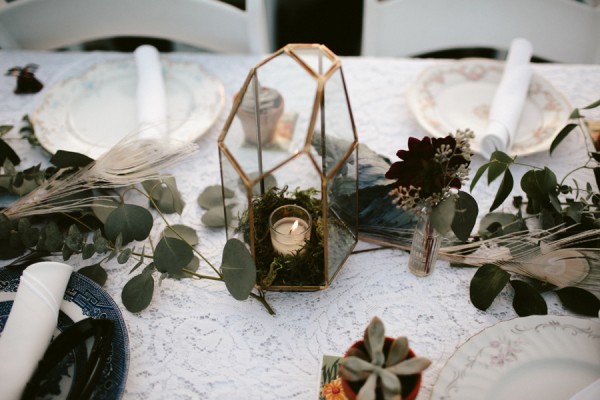 In the months leading up to the wedding, we purchased a '72 Airstream and renovated it- turning it into an Event Suite and Photobooth. It was a true labor of love and the ultimate DIY project, but it turned out beautifully and we were so proud to launch it for the fist time at our wedding. It was a fun and personal touch that everyone loved! We are excited to now offer the PhotoStreamKC to other brides and grooms in the Kansas City area.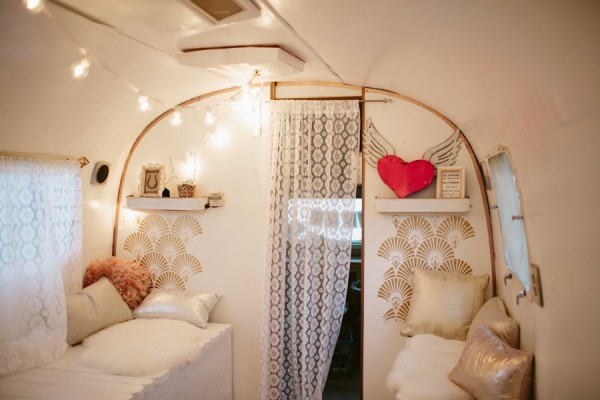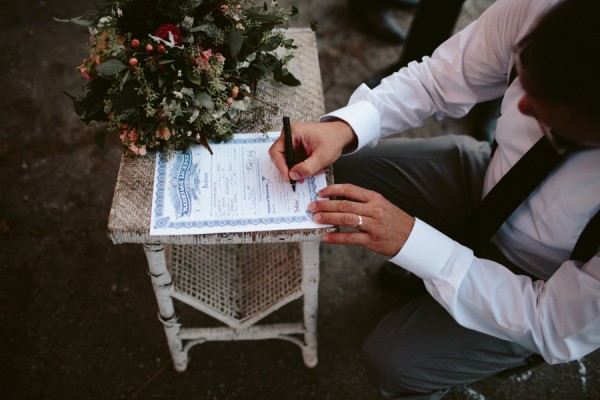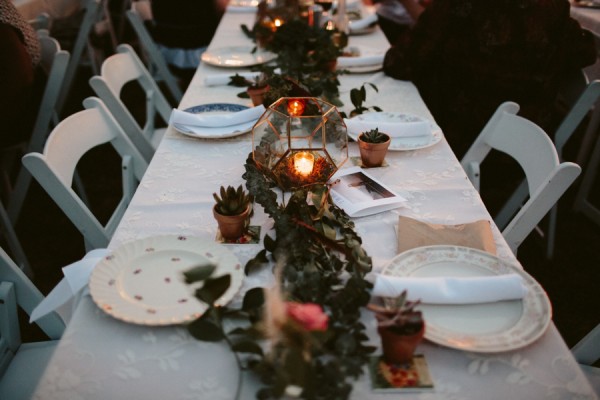 Our first dance was pretty special. It felt surreal to be dancing together at our farm home as husband and wife, under the stars and twinkle lights with all of our loved ones surrounding us. One of the best parts of the first dance was that our dog, Tupelo, came to greet us at the end of the dance. We couldn't have planned it better if we tried because the first dance was to Van Morrison's 'Tupelo Honey.' It felt like a magical moment when we were just focused on the love between us and surrounding us.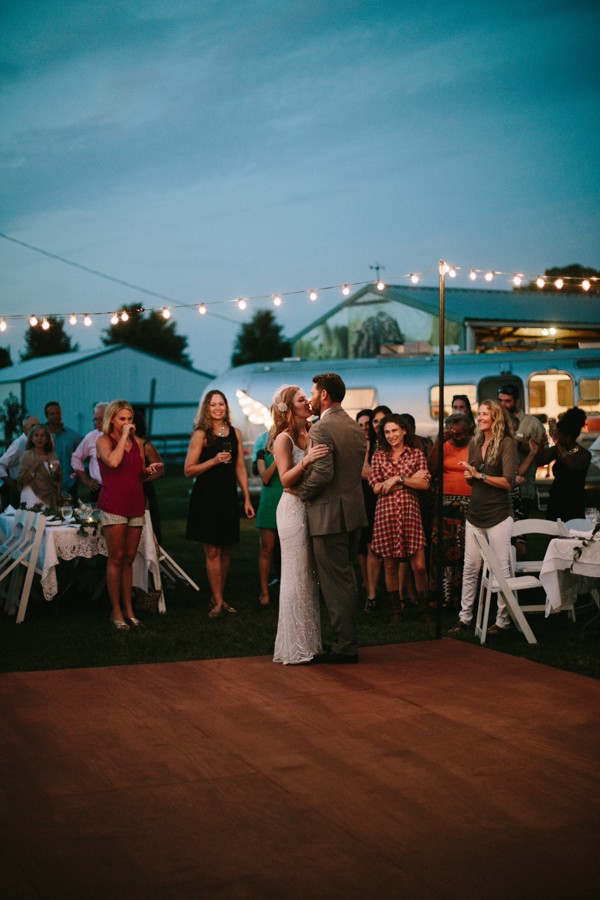 Processional: Yann Tiersen – Comptine D'un Autre été – L'apres-midi
Recessional: The Beach Boys – Wouldn't It Be Nice?
First Dance: Van Morrison – Tupelo Honey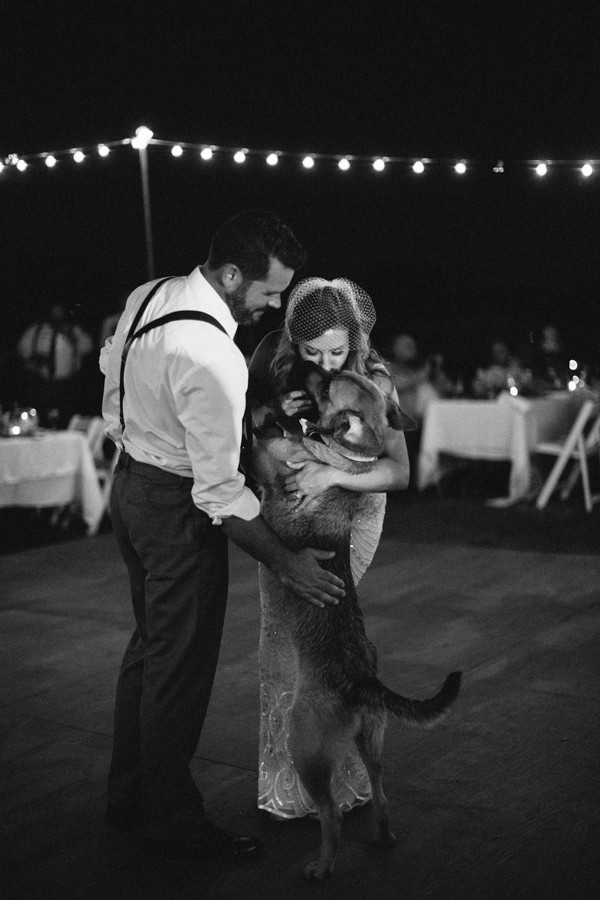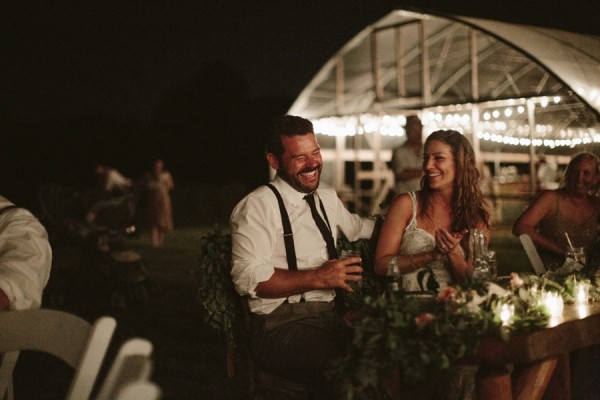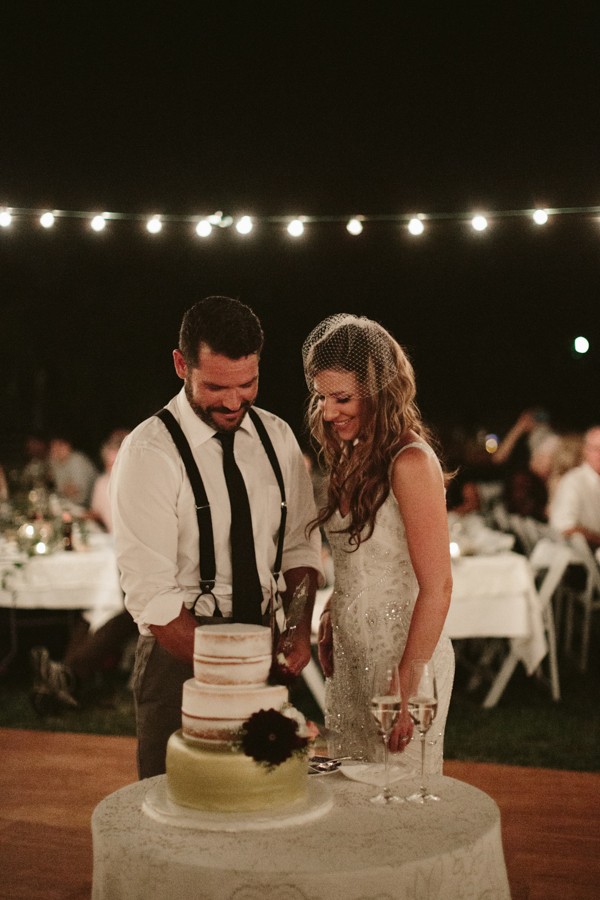 We really wanted the wedding to feel unique and a true reflection of our personalities. We tied in multi-cultural details that are special to both of us from different chapters of our lives. From the Native American blessing during the ceremony, to the Mexican grooms' cake, Spanish Flamenco dance by the groom's sister, brides' ukulele performance, and food grown right on our farm home- every detail was a significant part of our life story.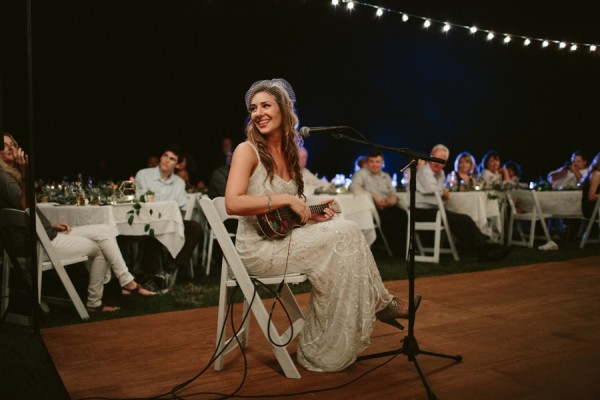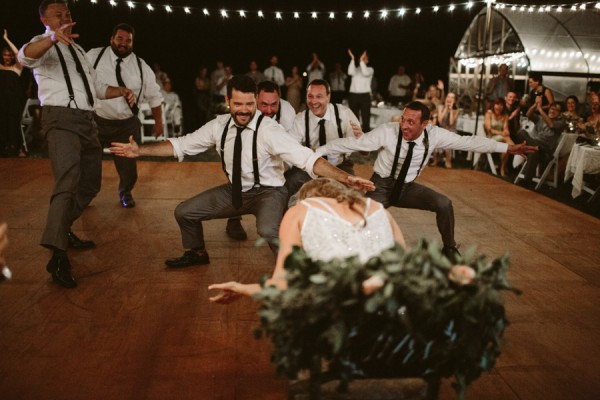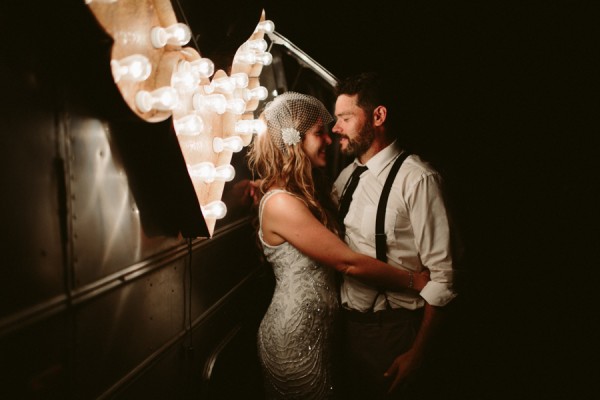 I would advise those planning their wedding to focus on the things that are the most important and let some of the details go. It's such a special time that goes by so fast and the way you feel the day of the wedding is more important than the decorations, food or other details. I wish I could relive it over and over again and just soak in how special it is.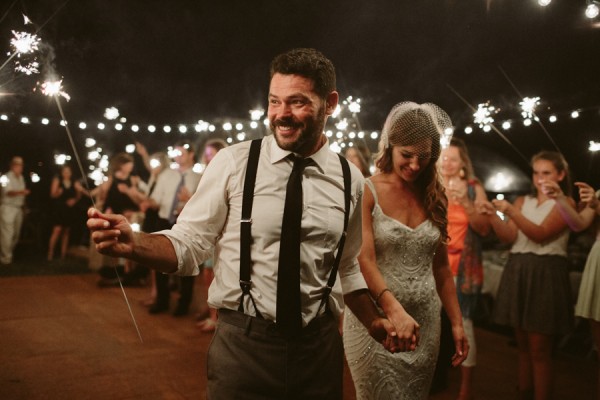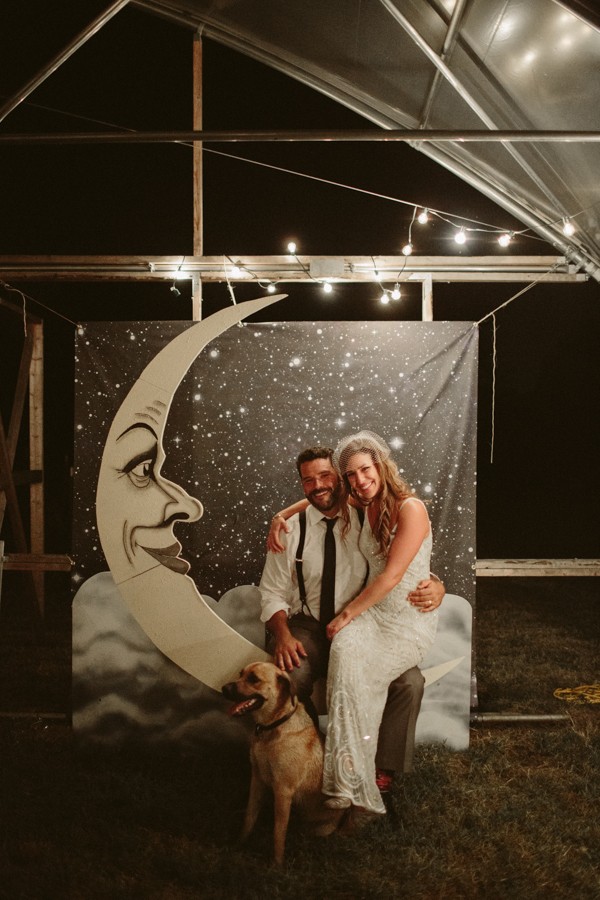 Congratulations to Lacy and Johnny, and a huge thanks to Bek & Addison Photography for submitting this wedding to Junebug! Want more farm wedding inspiration? Then you've got to see this naturally beautiful Pioneer Farms wedding in Warwick, New York!