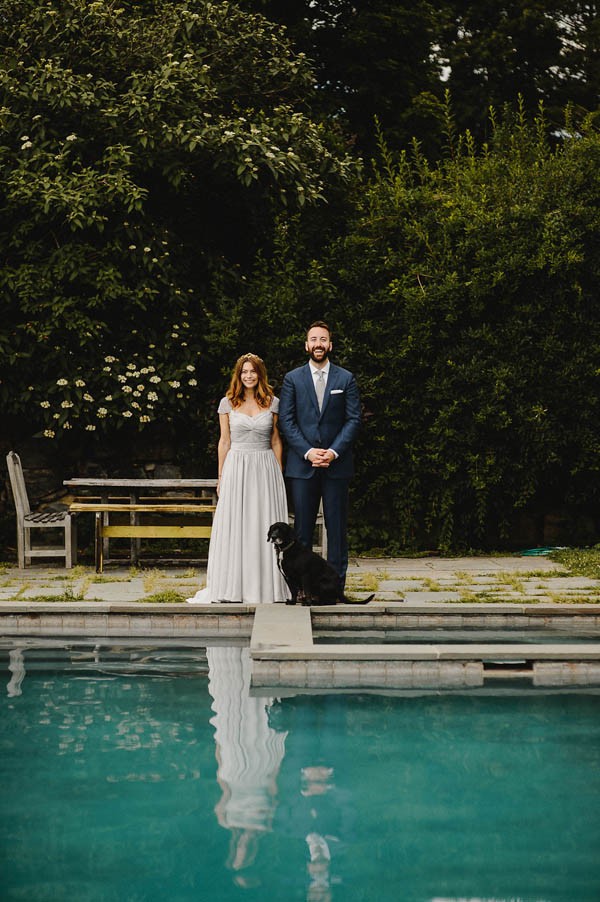 There's nothing quite as fresh as farm weddings, and this gorgeous Pioneer Farms wedding in Warwick, New York is no exception! Jessica and Bill said "I do" among the farm's rustic grounds, complete with bales of hay and free-roaming chickens. The couple made sure they felt extremely comfortable the whole day, which meant that they got ready together and included their dog in the festivities. We absolutely love how Jessica and Bill stayed true to their venue by emphasizing the farm's natural color schemes and offering yummy local foods at their reception!
The Couple:
Jessica and Bill
The Wedding:
Pioneer Farms, Warwick, New York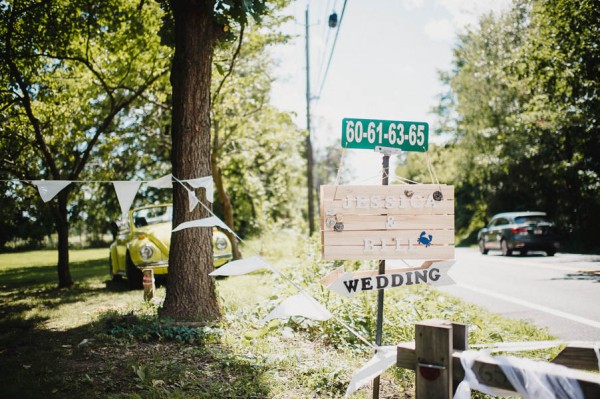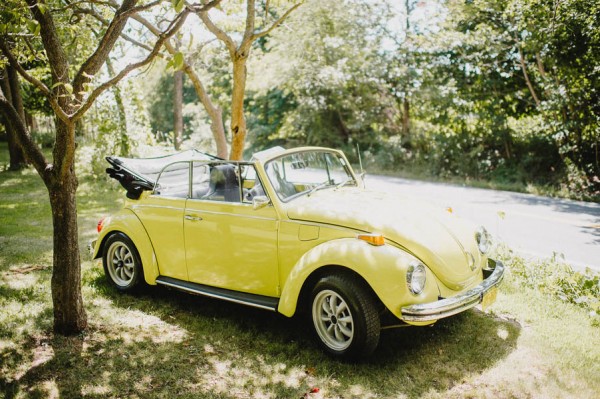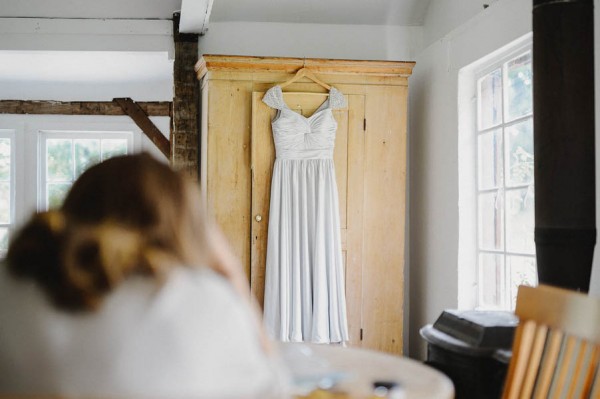 My dress was custom-made of faint gray chiffon with a pleated and twisted bodice and beaded cap sleeves. In my pocket (yes, it had pockets!) I carried a handkerchief my mom originally used to make my christening bonnet.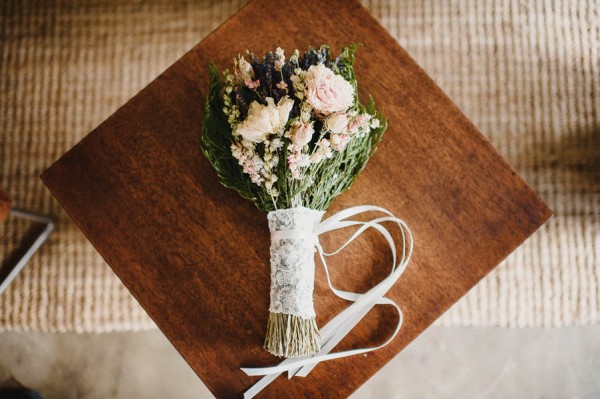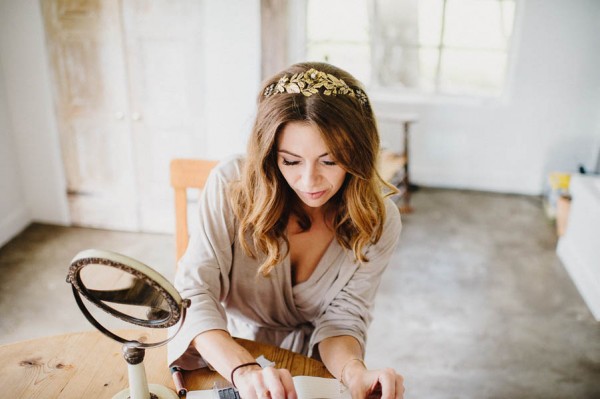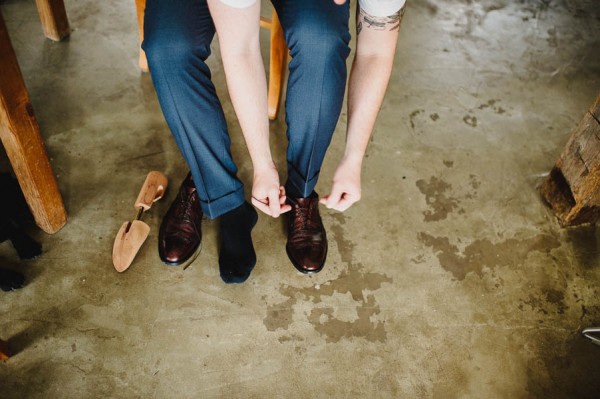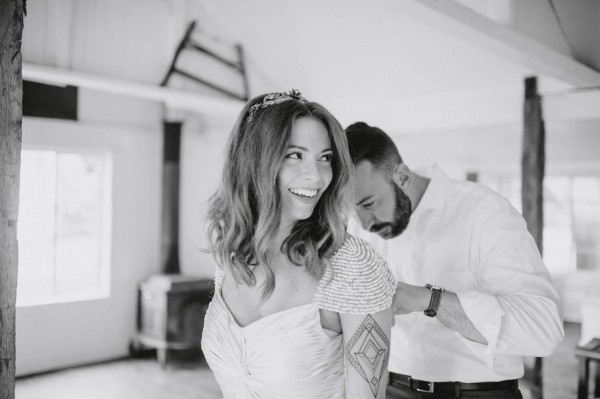 I did my own makeup as Bill showered and shaved. He helped me into my dress and I helped him fix his jacket and collar—it was just like any other time we've prepared for a party together. The familiarity and comfort of those rituals helped make the day stress-free and felt very true to us.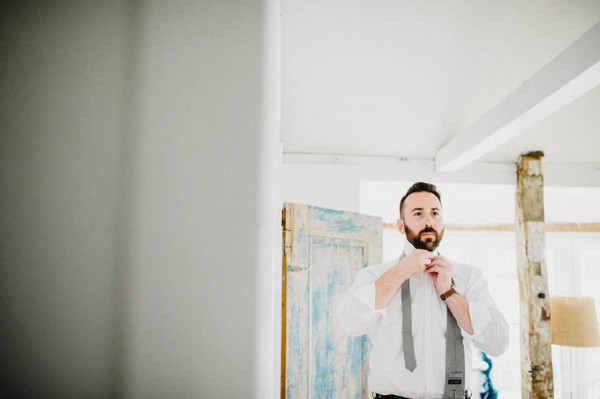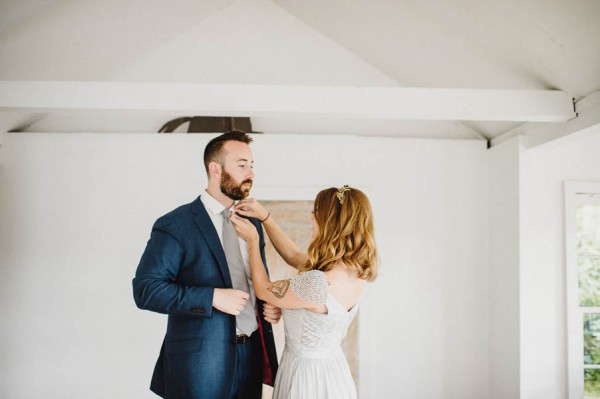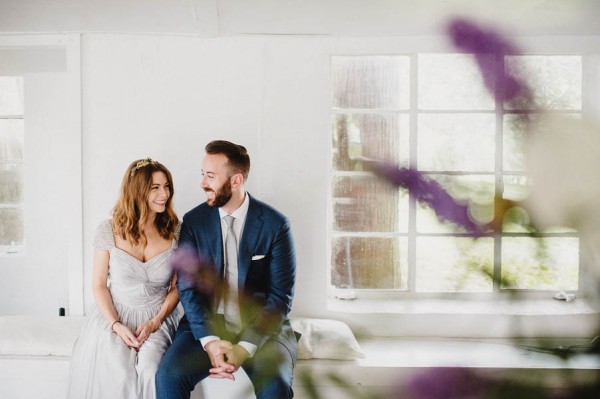 We were especially impressed by our photographer's commitment to getting great shots for us. Since we were married at a venue he'd never visited before, he arrived early, scouted all of the grounds, and knew exactly where he wanted to get shots. Pat had a better handle on the grounds than even we did.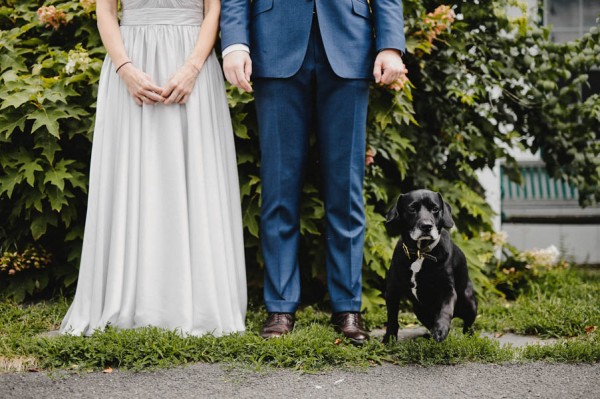 When we thought about our ideal wedding day we kept coming back to the same ideas—a relaxing day not tied to someone else's schedule, an all-night party, the best food ever. And our dog, Otto, had to be there.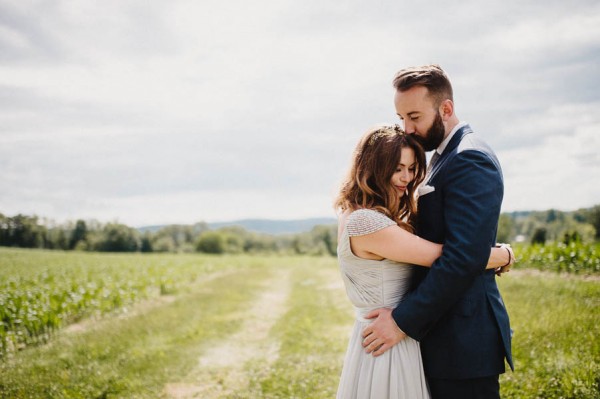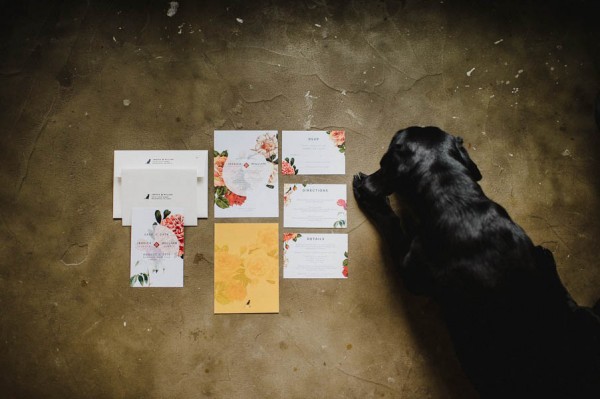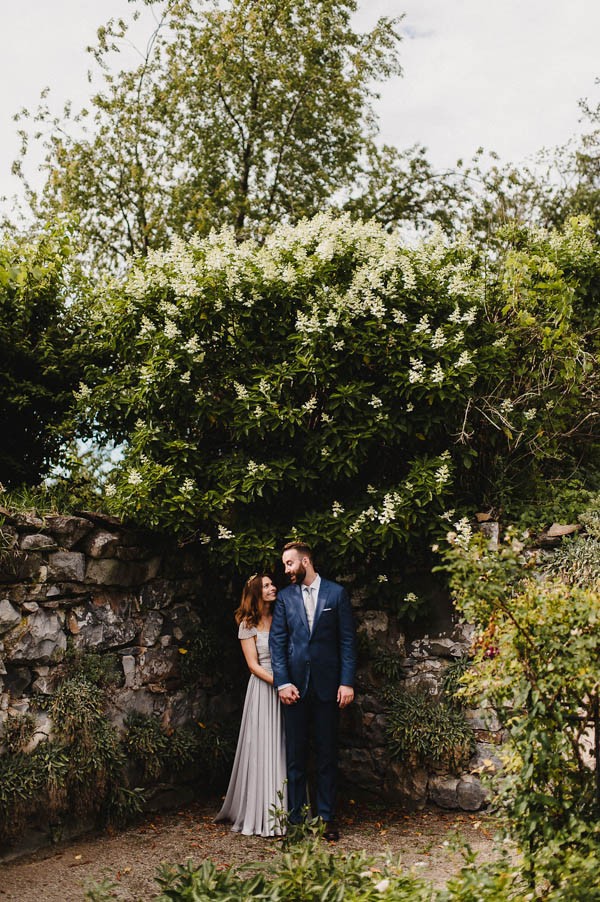 We found our venue, Pioneer Farm, while searching Airbnb for places to stay near my parents' home in Warwick, New York. The juxtaposition of rustic and modern styling set on an idyllic property with rolling hills, beautiful gardens, and wooded trails was right up our alley.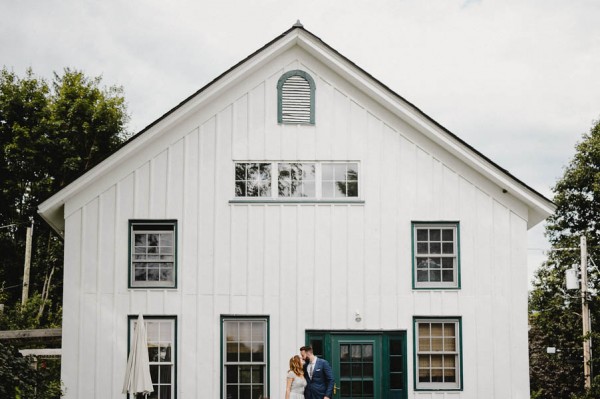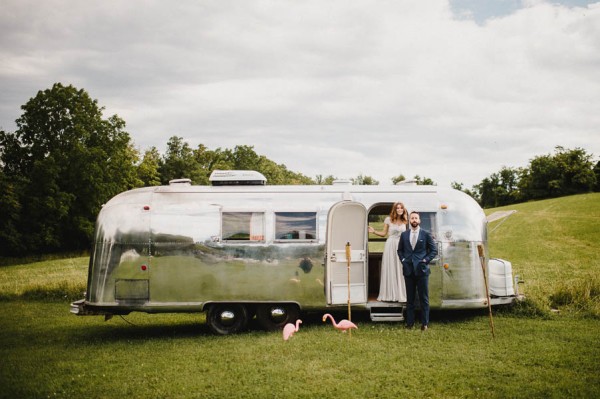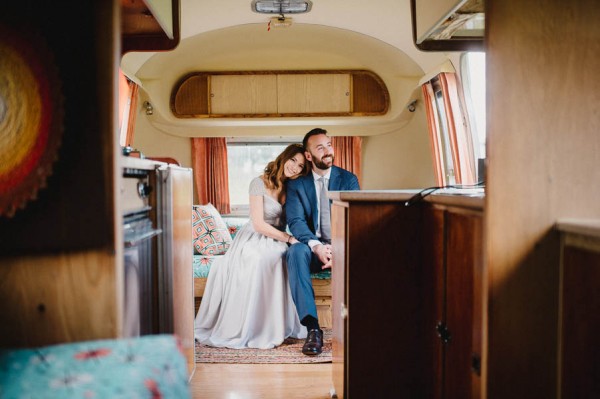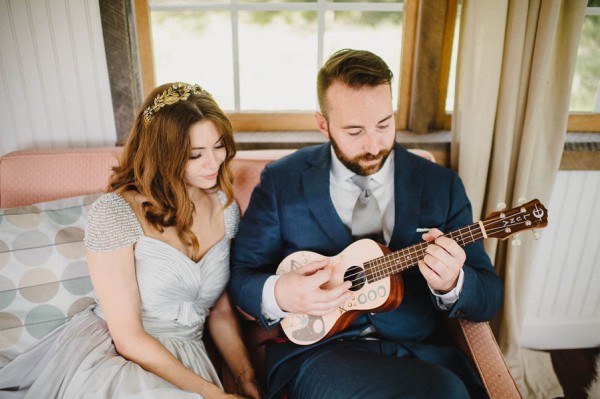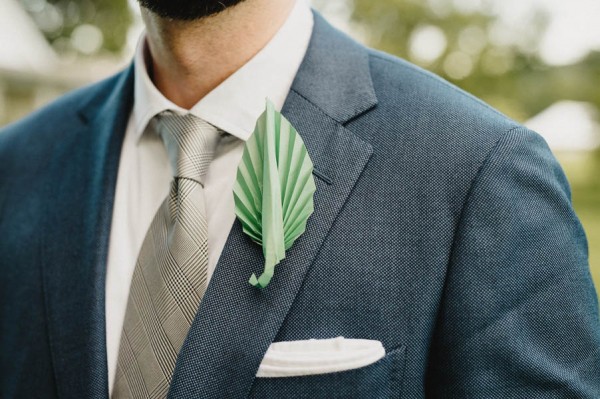 We did not have a bridal party, but special guests wore either origami leaf boutonnieres in shades of green (for the men) or dried flowers that matched my bouquet (for the women).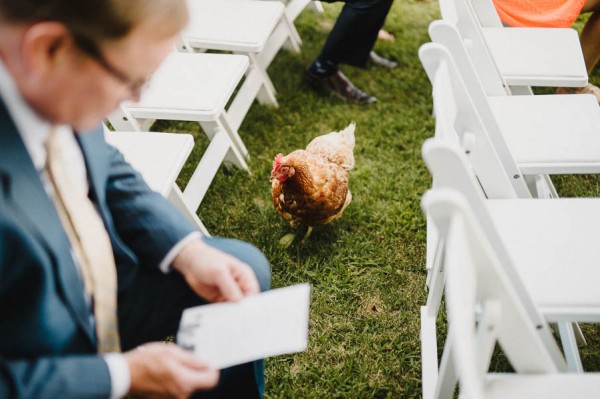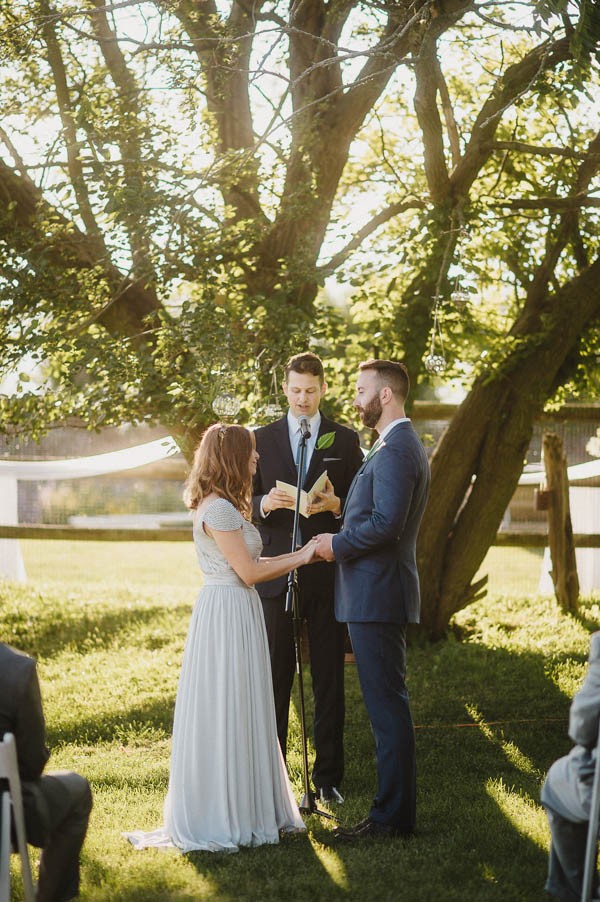 Bill's college roommate officiated the ceremony, reading a script we'd all written together, which made it incredibly special and specific to us and our relationship. Often the ceremony gets overlooked, but to us it was important to be wed with words that held meaning to us as individuals and a couple.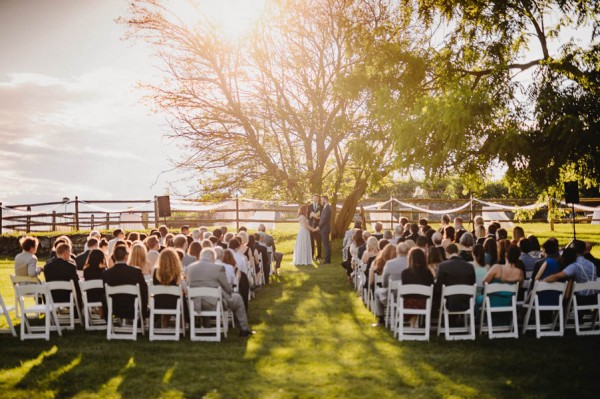 Our ceremony took place in a small section of Pioneer Farm encircled by trees. A mulberry tree, in which we'd hung a variety of Turkish lanterns, served as our ceremony backdrop.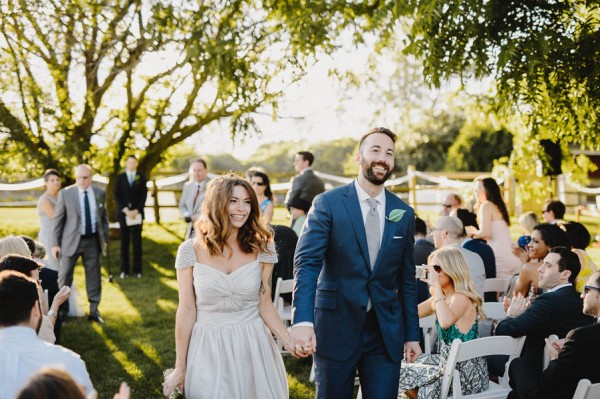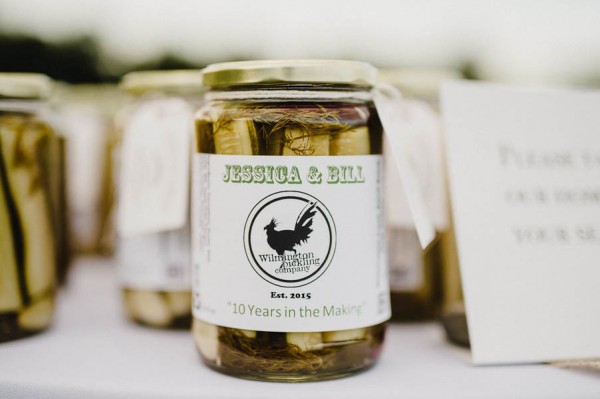 Because we held our wedding away from our home of Wilmington, Delaware (and because pickles are one of my favorite foods!), we chose jars of craft pickles by Wilmington Pickling Company as our favors and a taste of home.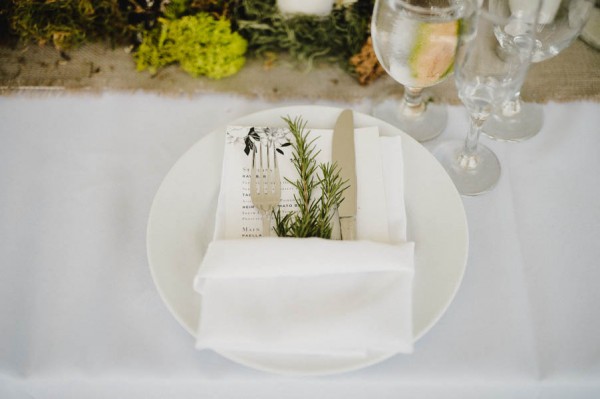 For the style of our wedding, we made a decision to forego creating too many vignettes or décor elements. Instead we kept everything understated and neutral so nothing would detract from the natural beauty of Pioneer Farm.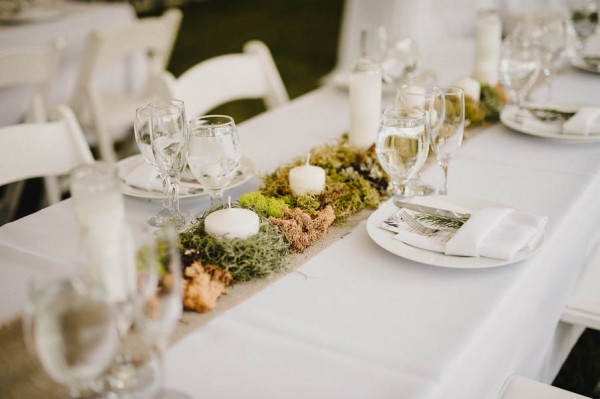 We didn't hire a florist, but had friends and family cut fresh flowers—ivory and green hydrangeas, lilies, and pale purple butterfly bush sprigs—from the grounds of Pioneer Farm and place them in vases on dinner and cocktail tables.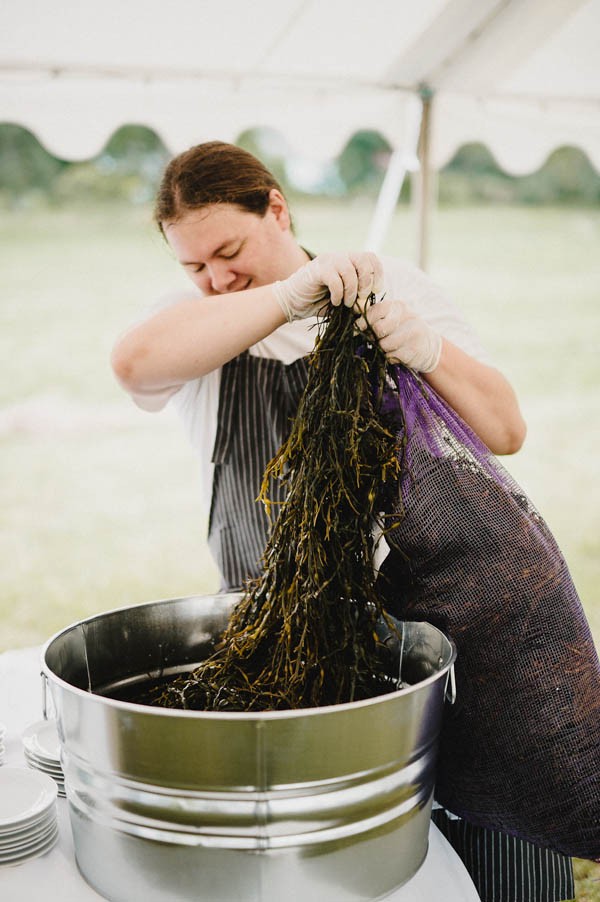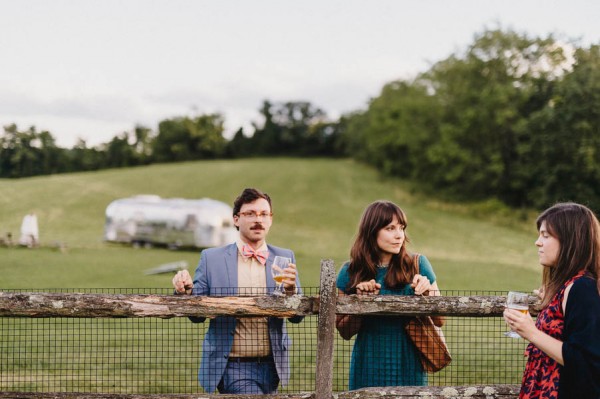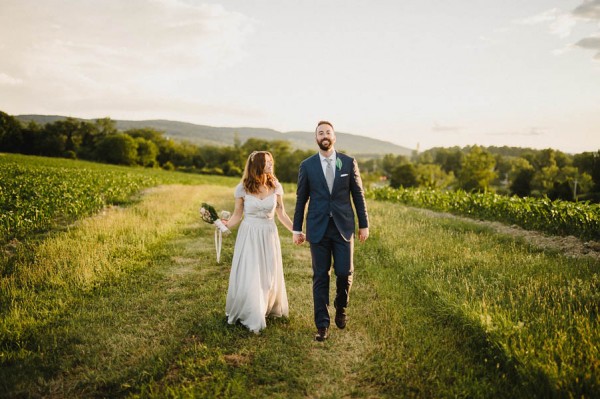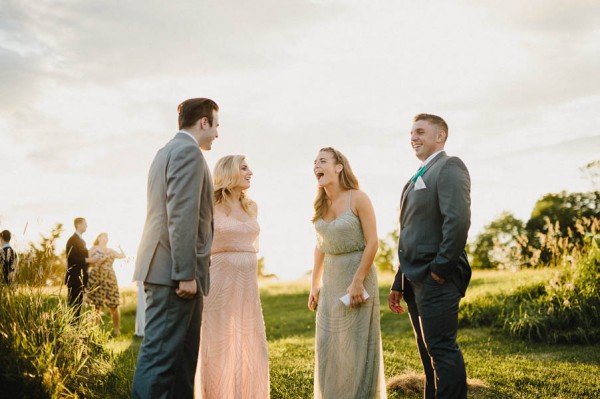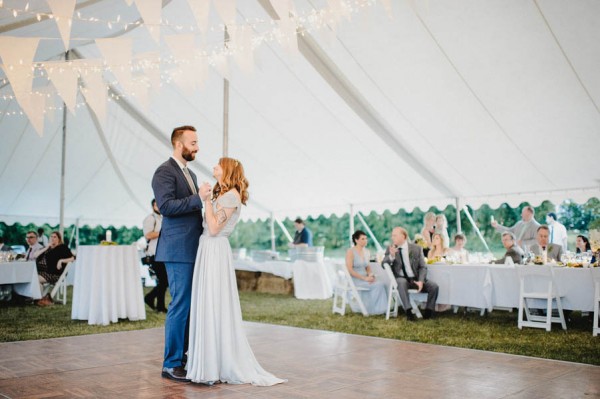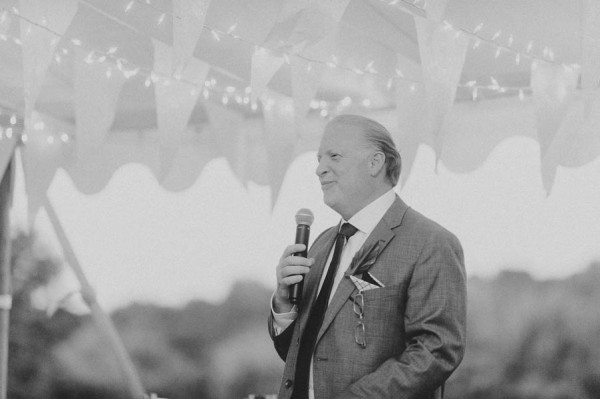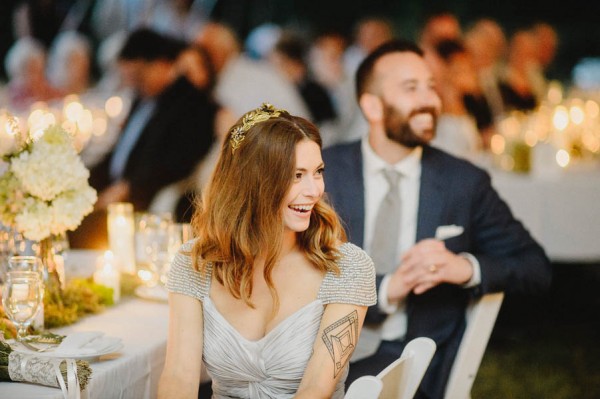 Refusing to get caught up in unnecessary details and avoiding the need to overdo anything was one of the best things we did throughout planning. Instead, we focused on the things we and our guests would truly enjoy and remember—good food and an even better party.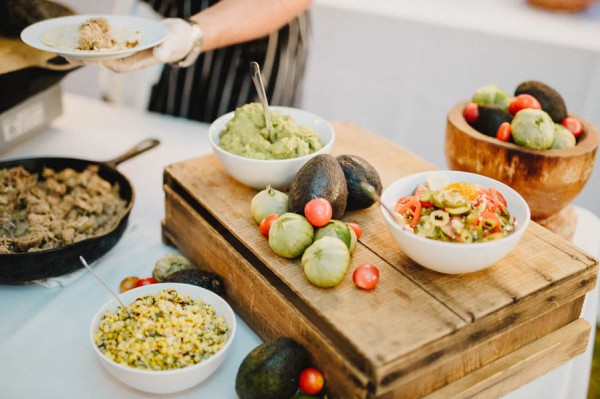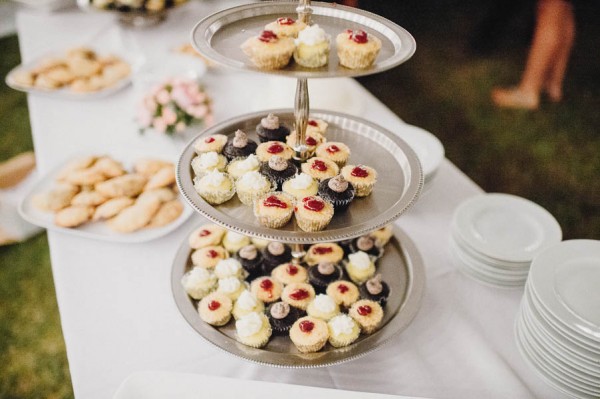 Congratulations to Jessica and Bill, and a big thanks to Pat Robinson Photography for supplying these gorgeous photos! For a more formal twist on farm weddings, check out this Elegant Farm Wedding in Iowa!