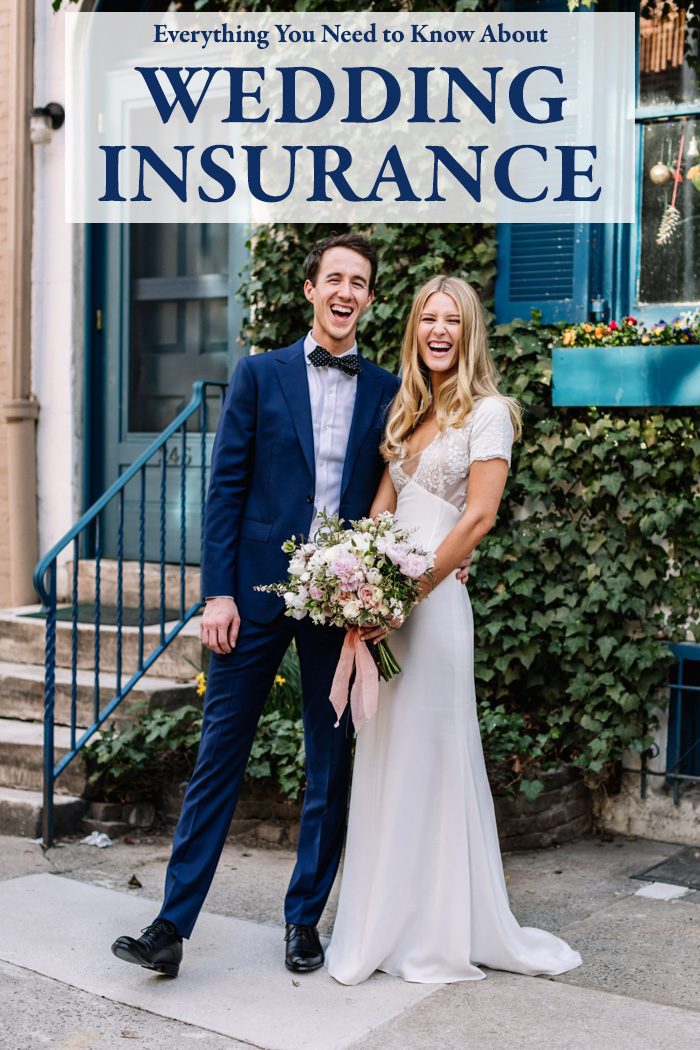 photo by Brittney Raine Photography
When planning for your big day, the last thing you want to think about is something bad happening — and we want to be the last people to put that in your mind! However, because you're making such a large investment for this special day, we thought it only fair to help explain your options for wedding insurance coverage just in case that's an option you want to explore. Here are our answers to some of the most pressing wedding insurance questions, as well as tips for shopping around for and purchasing a wedding insurance policy.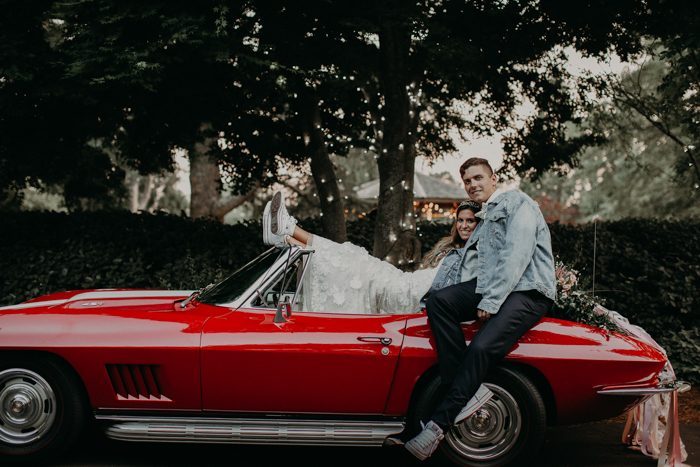 photo by Aline Marin Photography
What Is Wedding Insurance?
Wedding insurance helps cover the cost of vendor mishaps, damages, or injuries that could occur on your wedding day, in addition to the cancelation or postponement of the event. Think of wedding insurance like car or homeowner insurance, but for the costs of your wedding.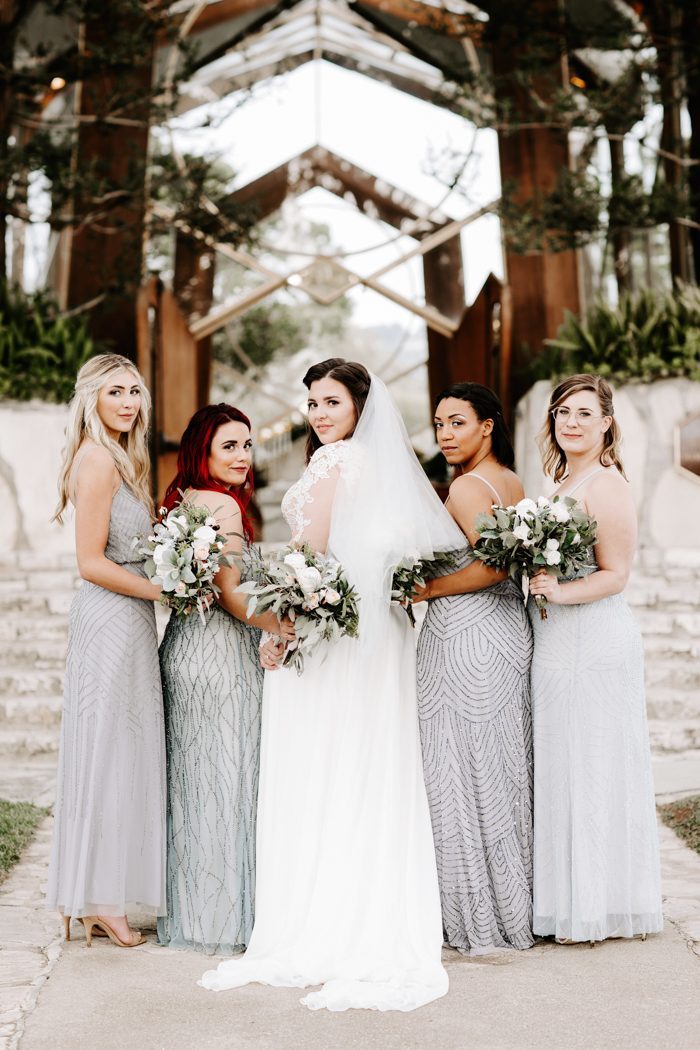 photo by Haley Rynn Ringo
What Is Covered by Wedding Insurance?
Most wedding insurance policies are split into two groups: liability and cancellation or postponement.
Liability insurance covers damages to the venue and injury or illness that occurs at the wedding. Some liability policies also cover liquor liability but some don't and require a rider for extra coverage. If you're having a rehearsal dinner, post-wedding party, or setup/breakdown not on your actual wedding day, some companies allow liability coverage to include events within 48 hours of your wedding day.
Cancellation or postponement insurance covers the costs if the wedding is canceled or postponed due to extreme weather, illness or injury of a key member of the wedding, or other forces beyond your control. In addition to covering your deposits or the entire cost of canceling your wedding, cancelation policies can also help cover the costs to reschedule the event, such as finding a new venue or hiring new vendors.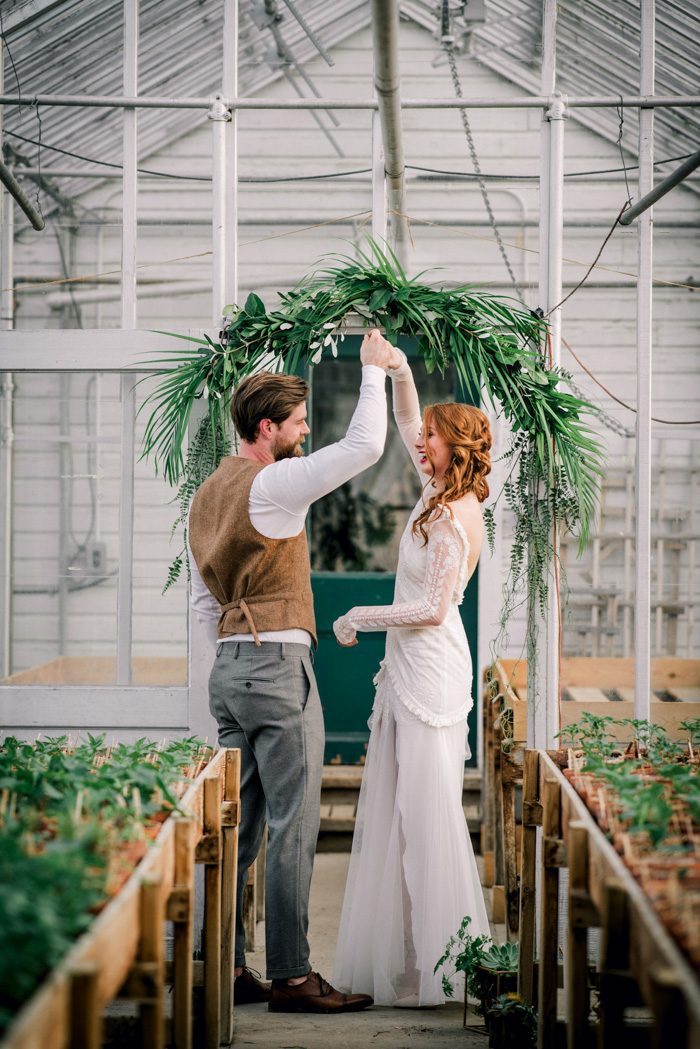 photo by Barbara Rahal Photography
What Is Not Covered by Wedding Insurance?
Cancellation due to rain (not extreme weather), a change of heart, switching vendors after a deposit was paid, and your engagement ring are typically not covered by the two core wedding insurance policies, although some companies allow you to purchase riders for extra coverage. Some insurance companies also might not cover extreme activities, such as fireworks or live animals.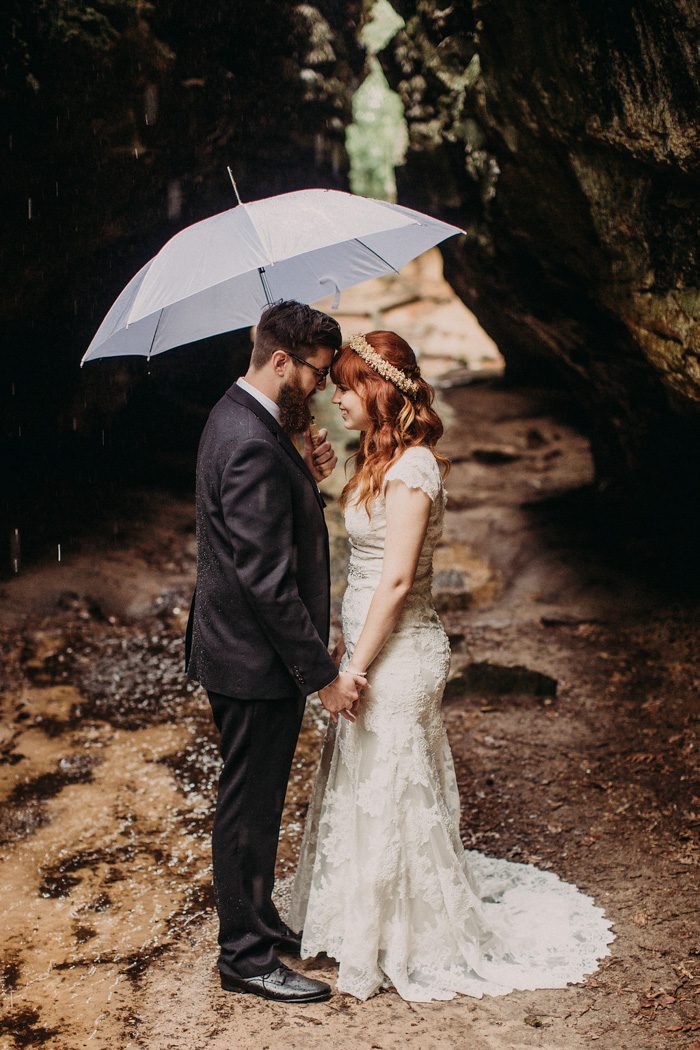 photo by Grant Daniels Photography
Do You Actually Need Wedding Insurance?
While we won't tell you that you need to buy wedding insurance, we will say that it can help put your mind at ease if you're nervous about losing a lot of money due to unforeseen accidents, mishaps, or cancellations. Before you buy wedding insurance, be sure to talk to each of your vendors — especially your venue, your wedding planner, and your caterer — to find out what their insurance covers. Your vendors probably already have insurance, which means you wouldn't need overlapping coverage, but their insurance might not cover every circumstance. Do your homework, read your vendors' insurance policies, and ask your vendors exactly what you could be responsible for.
When you're doing your homework, make sure you get your wedding planner's advice. Wedding planners have seen it all, so they can provide a much-needed perspective on whether you should get wedding insurance. If they recommended the rest of your vendors and are confident each of them will deliver as promised, that might put your mind for not buying coverage that reimburses you for vendor mistakes. Just remember that, once you've done your due-diligence, it really comes down to figuring out what will make you feel most comfortable.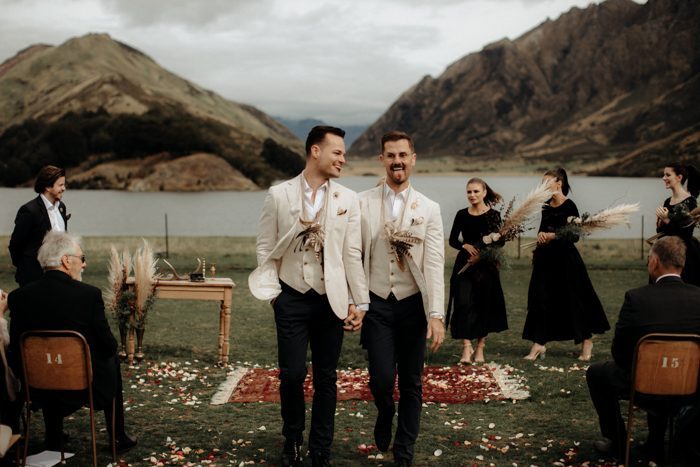 photo by Chasewild
Where and How Can You Buy Wedding Insurance?
There are a couple of different ways to buy wedding insurance. The first is through your existing homeowners or renters insurance policy. If your parents or a friend is hosting your wedding at their home, they can call their homeowners insurance or renters insurance company to ask if the event is covered. Their insurance should cover liability, but they should ask about liquor liability to see if it's covered or whether you'll need to purchase additional coverage.
The second option is a stand-alone wedding or event insurance policy through a company such as Travelers Insurance, Wedsafe, or Wedsure. These companies offer a variety of plans that can be tailored to the size of your wedding and the types of coverage you want. You can simply apply for a quote online, compare prices, and choose which policy works best for you.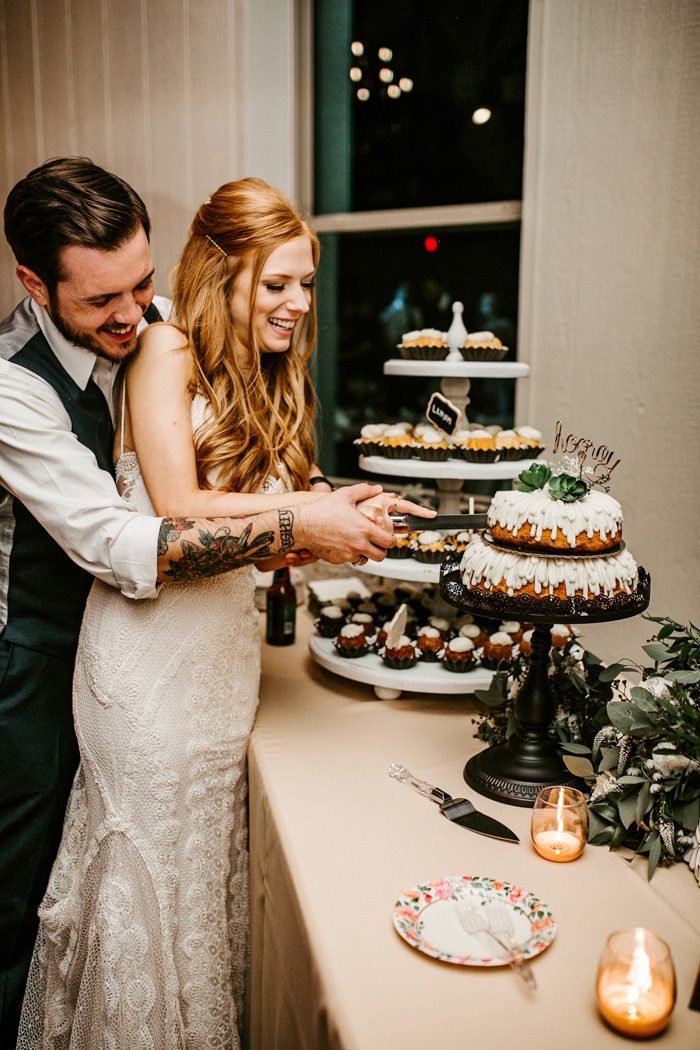 photo by Brandi Allyse Photography
How Much Does Wedding Insurance Cost?
The size of your wedding, what's being covered, the location of your wedding, and the policy limits will all affect the cost of your wedding insurance policy. Some policies start around $75 and go up from there, and the average cost is around $200-$250. But, that number will look different for every wedding, so the only way to know for sure is to get a quote.
Keep in mind that most wedding insurance policies have a deductible, which is the amount deducted from the claim check, that you should factor into your decision.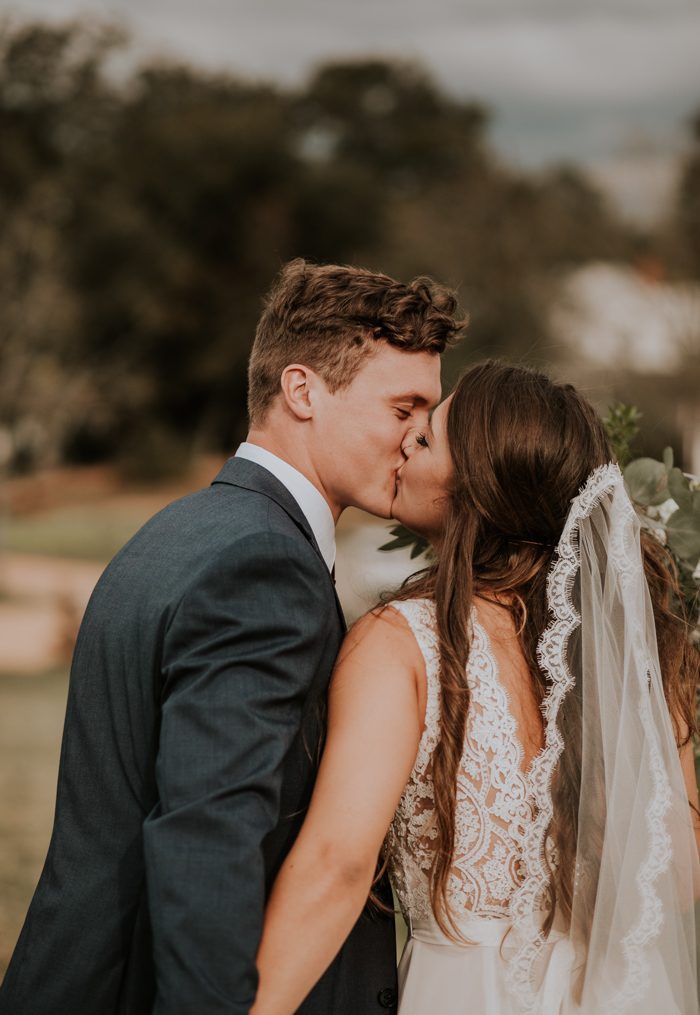 photo by Wild Heart Visuals
How Much Coverage Should You Buy?
Before you request any quotes or talk to any insurance agencies, talk to your vendors — specifically your venue, your planner, and your caterer — to find out what their insurance covers. You don't need overlapping coverage, so knowing what they have will help you narrow down what you need to get. When you do shop around for quotes, keep your budget in mind because that's how much you stand to lose if the worst-case scenario were to happen.
If you're buying cancellation coverage, the limit should be close to the cost of your wedding, including the honeymoon (if possible). This ensures that your investment won't be lost if the event is canceled or postponed.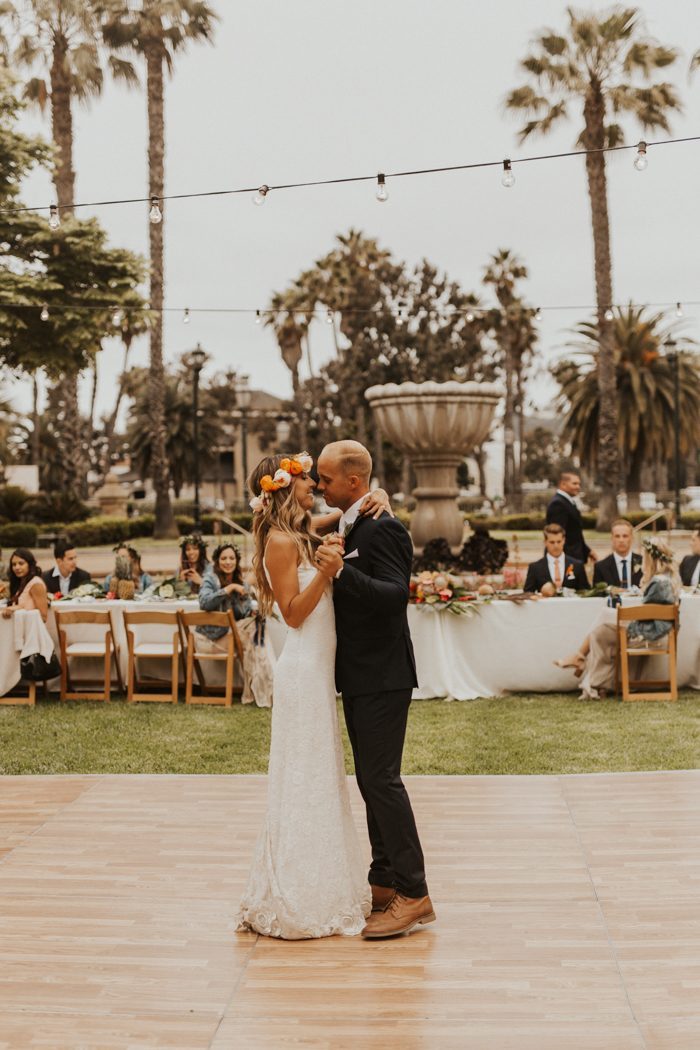 photo by Nicole Kirshner Photography
When Should You Buy Wedding Insurance?
If you're going to buy a cancelation policy, it's best to buy wedding insurance before you start paying deposits. That way, if the event is canceled or a vendor backs out, all of your deposits are covered. In most states, if you're going to buy cancelation insurance, it must be purchased at least 15 days before the wedding day. But, some insurance companies have a limit on how early you can purchase wedding insurance. So, it's best to check the company rules first.
Liability insurance, on the other hand, can be purchased up to the day of the wedding. Although, some venues might require proof of liability insurance at least 30 days before the wedding day.
We hope that helps answer your biggest questions about wedding insurance and puts your mind at ease for whether it's an option you should explore. But now, it's time to take a break with something a little more fun, like the 2018 bridal makeup trends that we can't get enough of!