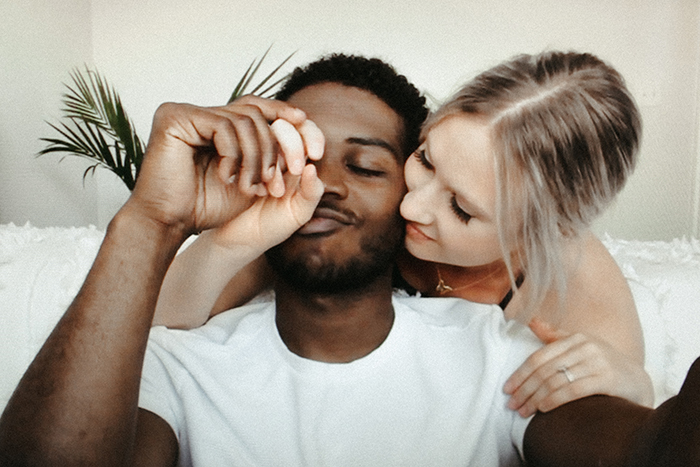 photo by Brooke Taelor Photography
Ready to shake up your quarantine with something fun? Today we're sharing all the tips and tricks you need for a successful Facetime photo shoot. What's that? Facetime sessions are the latest trend in quarantine photography that allow you to safely commemorate this unique time in your relationship. In light of wanting to avoid front porch sessions, which can ultimately be dangerous, many wedding photographers are offering 30-minute photo shoots using Facetime. Whether you're married, engaged, co-isolating, or even just want some solo photos (hello, boudoir shoot!), Facetime photos are a great way to capture your experience at home during the COVID-19 pandemic.
How does a Facetime photo shoot work?
Rather than a screenshot, Facetime has a feature that allows you to snap an actual photo of what you see on your screen. Photographers are using this technology to help them document your memories without having to even leave their house! Responsible and creative? We're all about it!
Once you're on the call, your photographer will ask you to do a quick tour of your home to get an idea of the space and lighting. From there, they will give you all the direction and posing guidance you need to take some seriously gorgeous and intimate photos — all through your phone! After your call, your photographer will edit the photos in their own style and deliver your gallery for you to share and cherish.
Facetime photos can be great for couples, families, or even just for you! We know this has been a difficult time, from cancelled plans to being apart from loved ones. Getting photos done not only gives you a way to look back on how you spent these uncertain days, but also gives you something to celebrate in the moment when it may feel like there's not a lot to celebrate.
To help you feel prepared going into your virtual photo sesh, we're walking you through everything you need to know about nailing your Facetime photo shoot at home!
P.S. Are you a photographer wanting to offer Facetime sessions but don't know how to get started? This post is for you!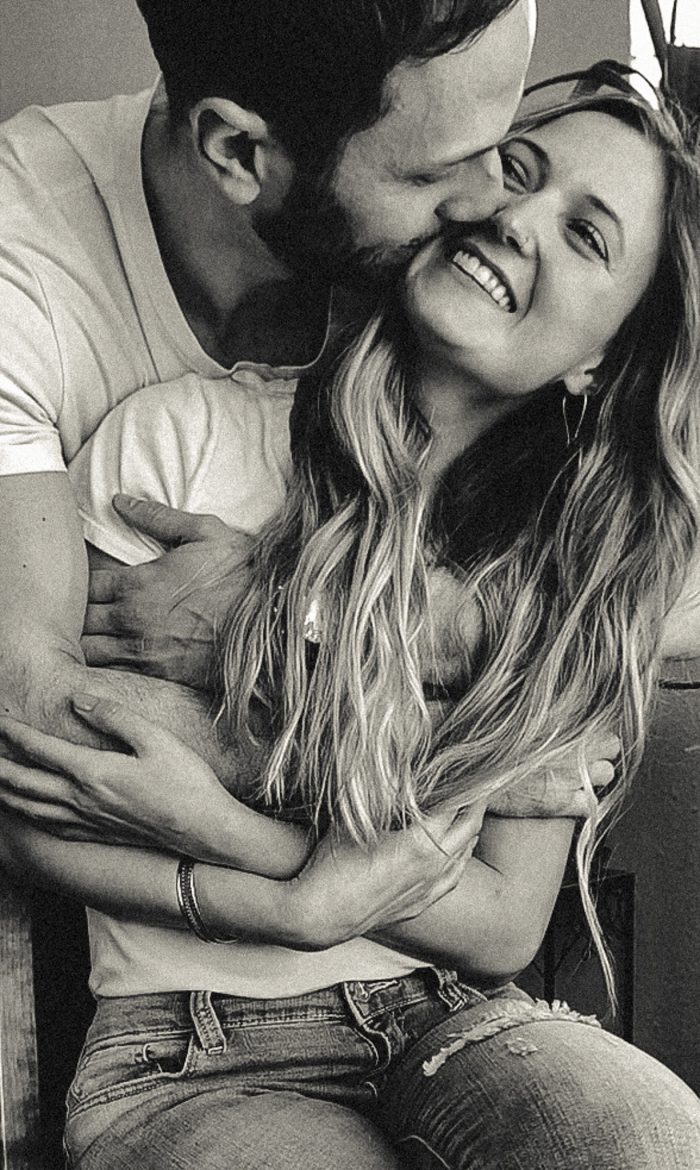 photo by By Mari Photography
1. Book your dream photographer
Is there a photographer you've always wanted to work with? With a Facetime session, you don't have to worry about travel fees, so you can hire your favorite local photographer or your dream photographer who lives on the other side of the country — or the world! Need help choosing the right photographer fit? Check out our vendor directory of the best wedding photographers from around the world!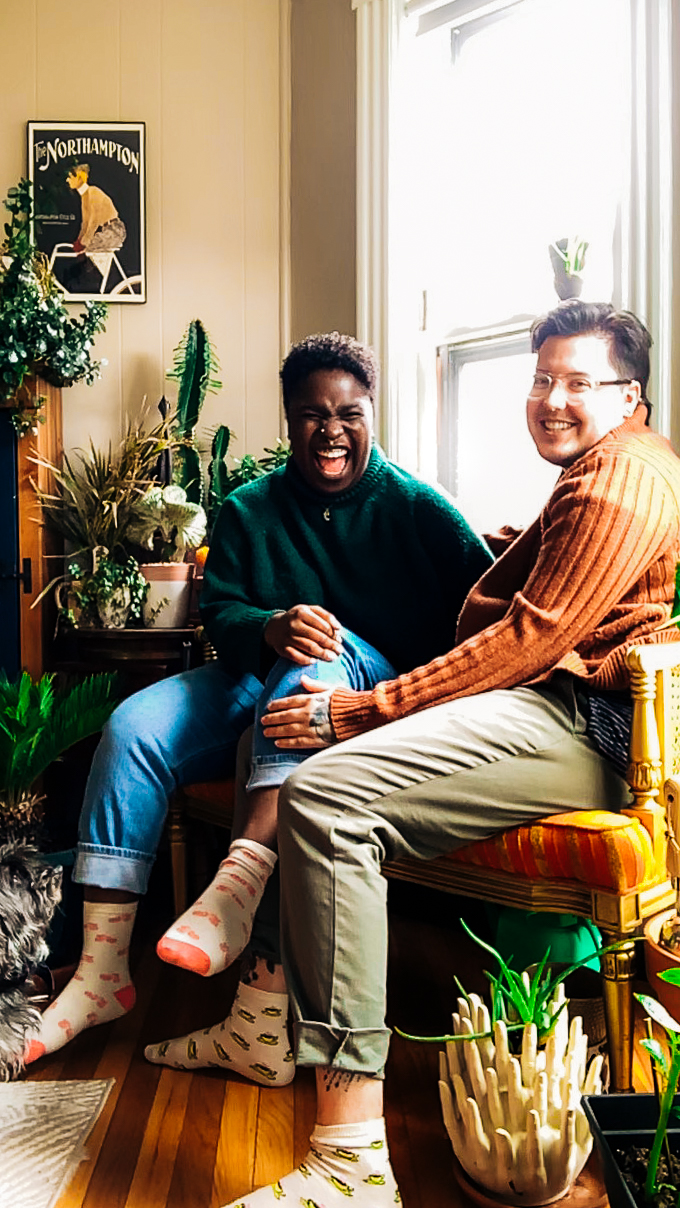 photo by Emily Kaar Photography
2. Ensure you've got great light
The key to great photos is great light. While your photographer would usually do the work of scouting out perfect light for your photos, you know your home best! Pay attention to the light in your home at different times throughout the day to see how the light changes in different rooms you want to use for your shoot. Schedule your session around when the light is best in your house or apartment — not every home is well lit at the same time!
Need a little extra help in the lighting department? A ring light can brighten your space with clean, even light that you can control depending on where you want to shoot! You may not be able to move the sun to shine into your favorite corner, but a ring light on a stand will do the trick!
SHOP RING LIGHTS: Ring Light Kit:18″/48cm ($89.99); 8″ Selfie Ring Light with Tripod Stand & Cell Phone Holder ($54.99); 10″ Selfie Ring Light with 50″ Extendable Tripod Stand & Flexible Phone Holder ($69.99)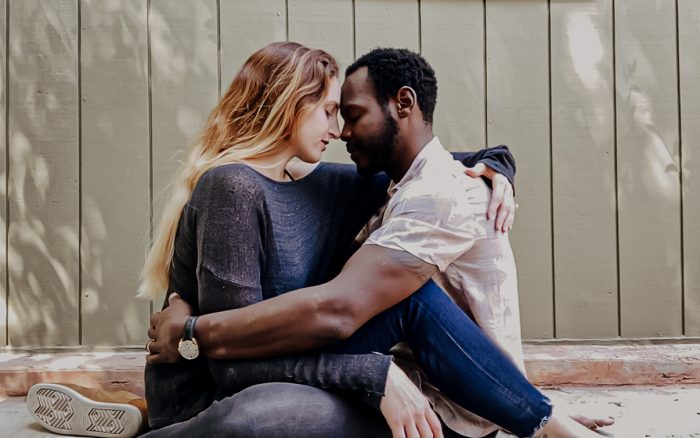 photo by AB Stills Photography
3. Practice positioning your phone
With your photographer not physically present, you're going to need a way to position your phone for them to take your photos. This is not a selfie situation, y'all! If you've always wanted to have one of those cool tripods for your iPhone, now is the perfect time to get one. (Our favorite options are linked below!)
Next, think about what you can set your phone or tripod on in your home to achieve different angles. Practice putting your phone on a shelf, coffee table, etc. to see what photos look like from a variety of perspectives. Sometimes a stack of books or shoebox can help you get the shot!
Bonus tip: Have you ever noticed that the quality of your selfies is lower if you use your front-facing camera? The same is true for photos taken in Facetime, so we recommend practicing photos using your phone's main camera on the back of your phone. This will help your photographer get the best possible photos with the technology available!
SHOP PHONE TRIPODS: Flexible Phone Tripod with Wireless Remote Shutter ($19.99); 51″ Extendable Tripod Stand with Bluetooth Remote for iPhone & Android Phone ($29.99); 12 Inch Flexible Cell Phone Tripod Stand Holder with Wireless Remote Shutter & Universal Phone Mount ($23.99); Portable and Adjustable Camera Stand Holder with Wireless Remote and Universal Clip ($17.95); 50-inch Extendable and Lightweight Aluminum Tripod Stand with Bluetooth Remote Shutter and Phone Clip ($26.99)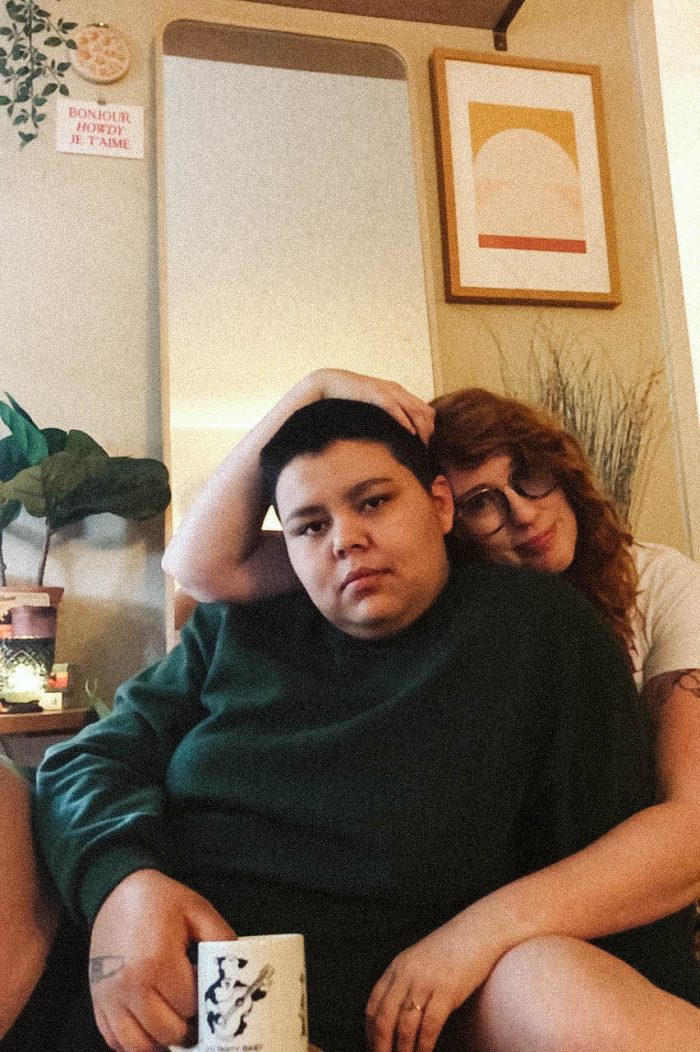 photo by Hey Tay Photography
4. Curate a cozy backdrop
You are, of course, the star of your photos! But that doesn't mean you can't show off your personal style through the backdrops of your photos! Spice up your space with texture and color using art, shelving, plants, and more. Hanging some string lights adds a touch of magic to not only your room but the photos too! We recommend choosing 1-3 backdrops in your home — like the nook where you eat breakfast together, your favorite reading corner, or your bedroom — and styling a vignette in each that highlights your personality using some of your favorite things.
Looking for a few finishing touches to style your backdrop? Here's some home decor we're loving right now!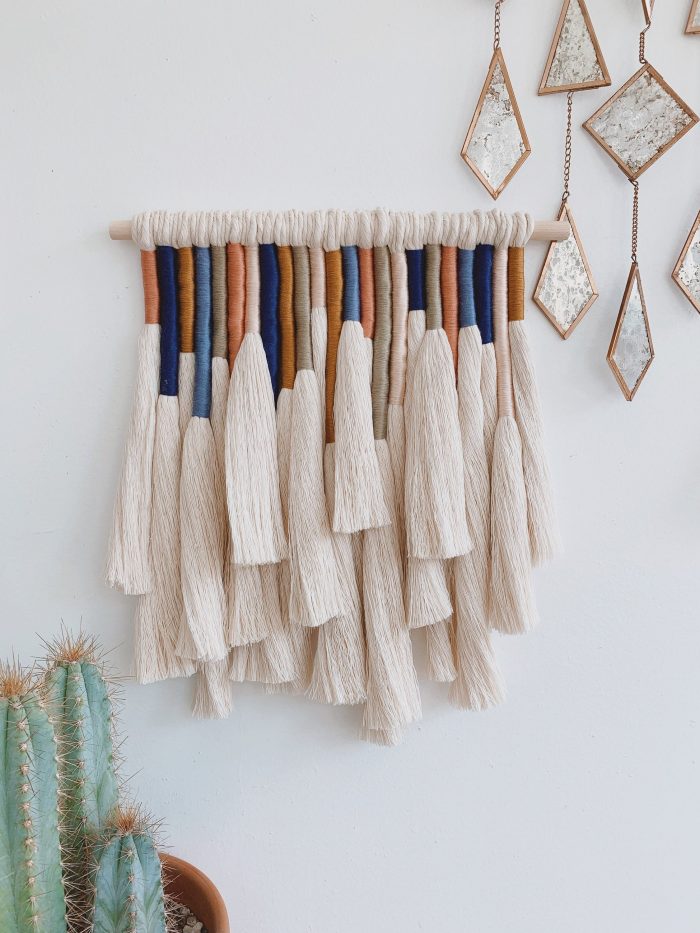 The Little Avocado Macrame Wall Hanging via Etsy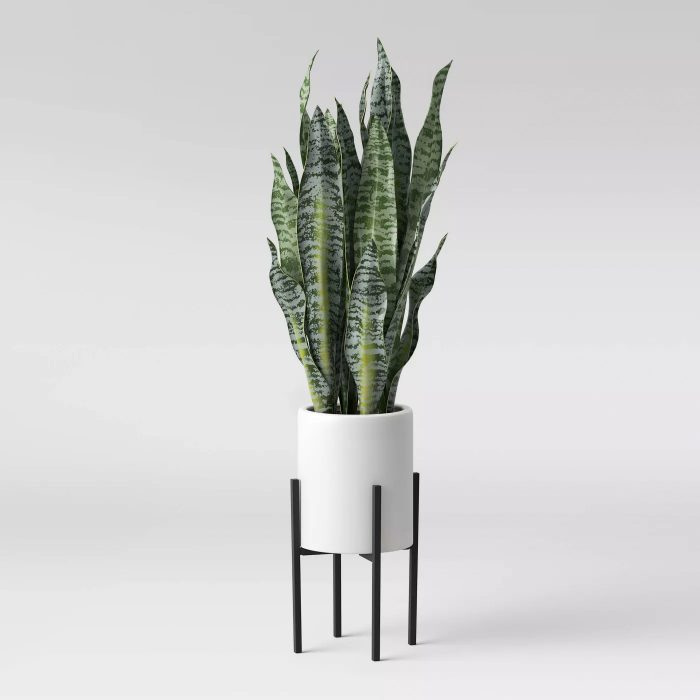 36″ x 10″ Artificial Snake Plant in Standing Planter via Target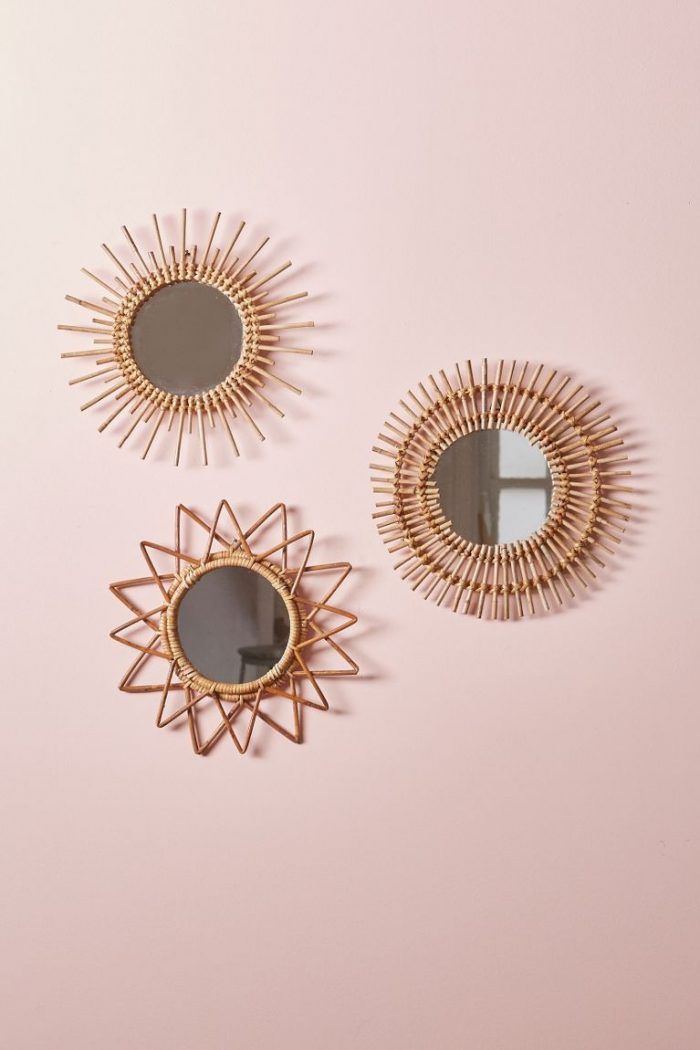 Magical Thinking Woven Wall Mirror via Urban Outfitters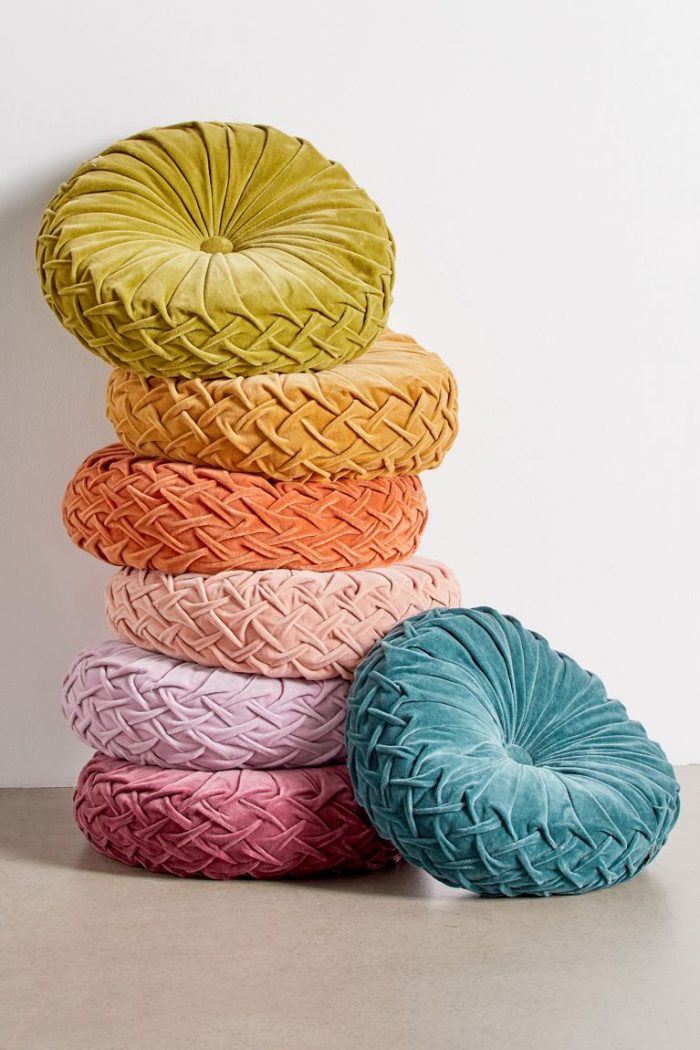 Round Pintuck Pillow via Urban Outfitters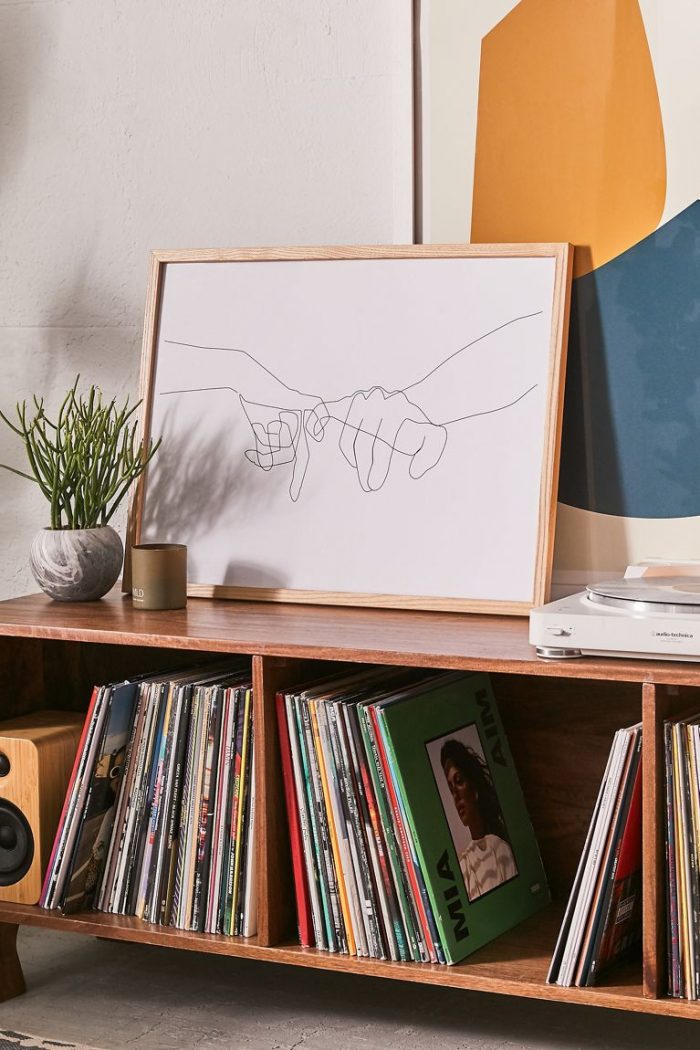 Explicit Design Pinky Swear Art Print via Urban Outfitters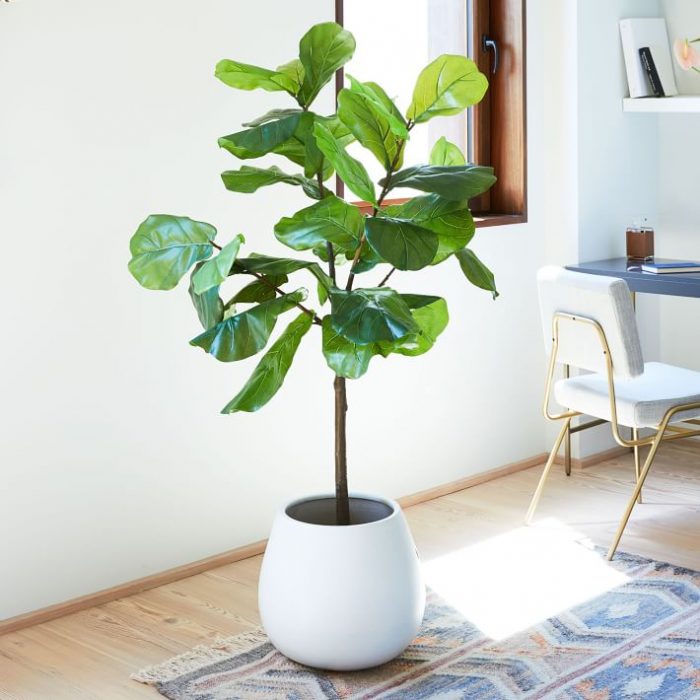 Faux Fiddle Leaf Fig Plant via West Elm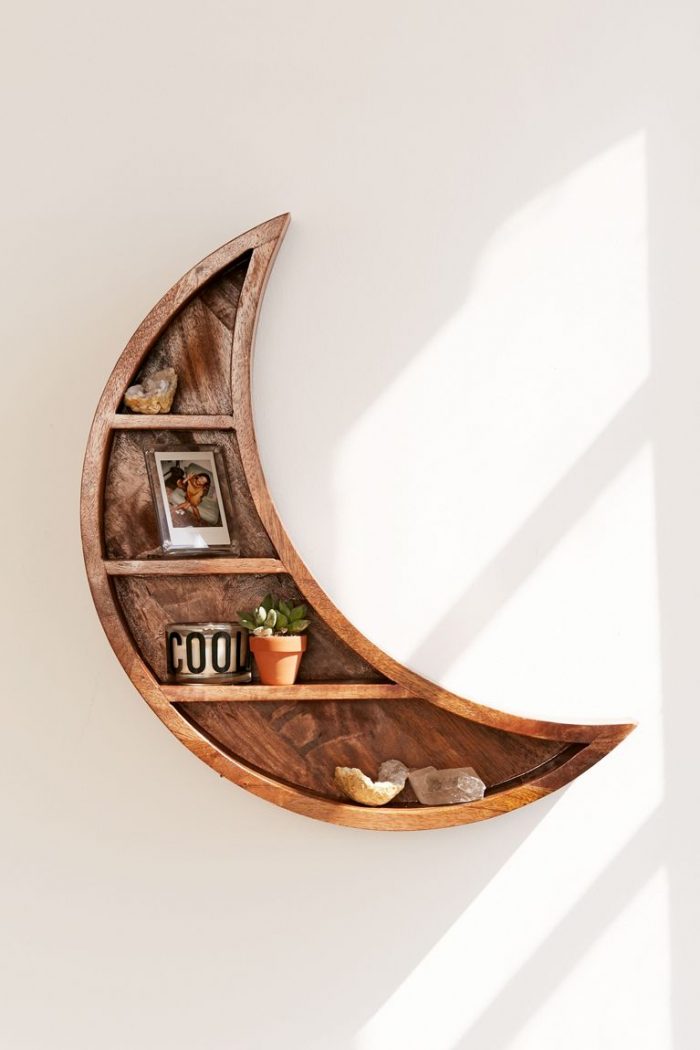 Crescent Moon Wall Shelf via Urban Outfitters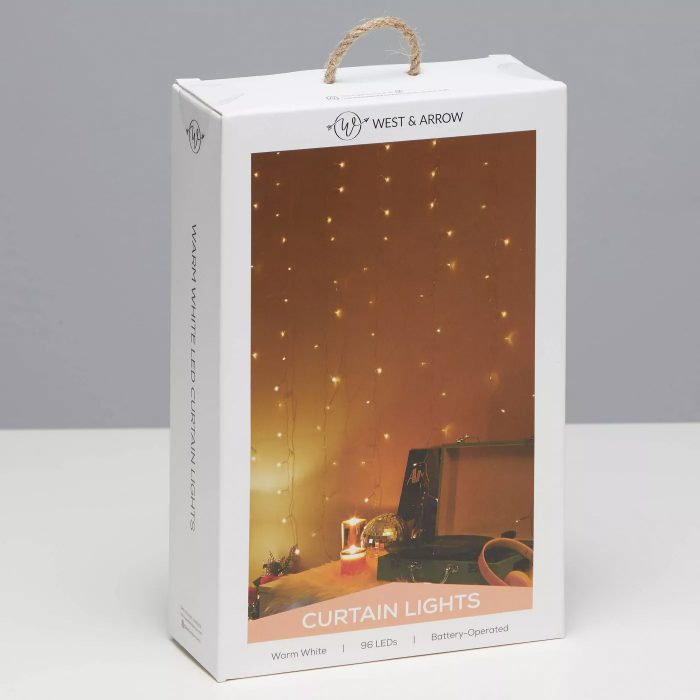 LED Curtain String Light Warm White via Target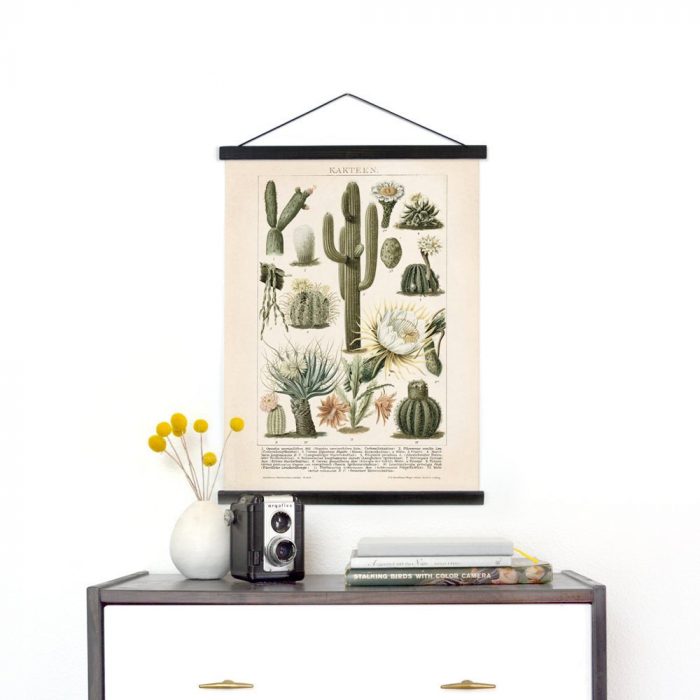 Curious Prints Vintage Cactus Illustration Pull Down Chart via Etsy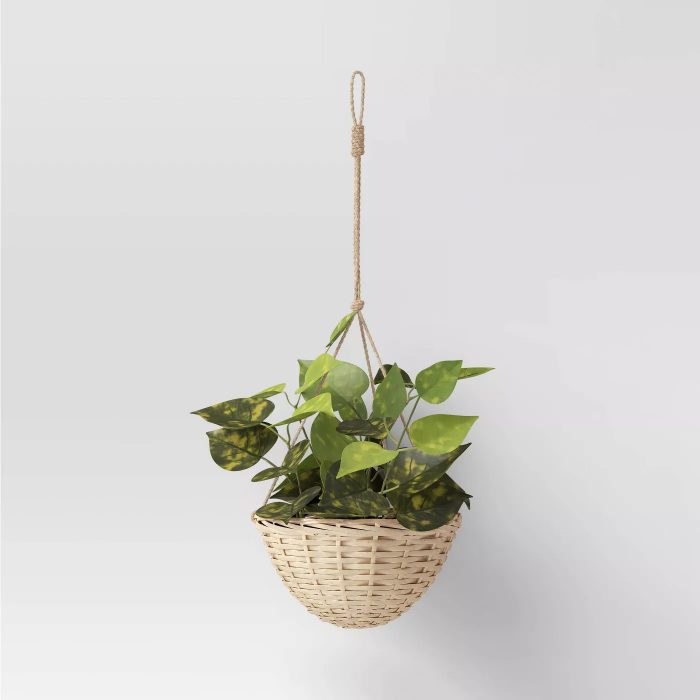 Willow Woven Base Hanging Planter via Target
RECOMMENDED READING: 17 Relationship Tips for Coming Out of Quarantine Stronger Than Ever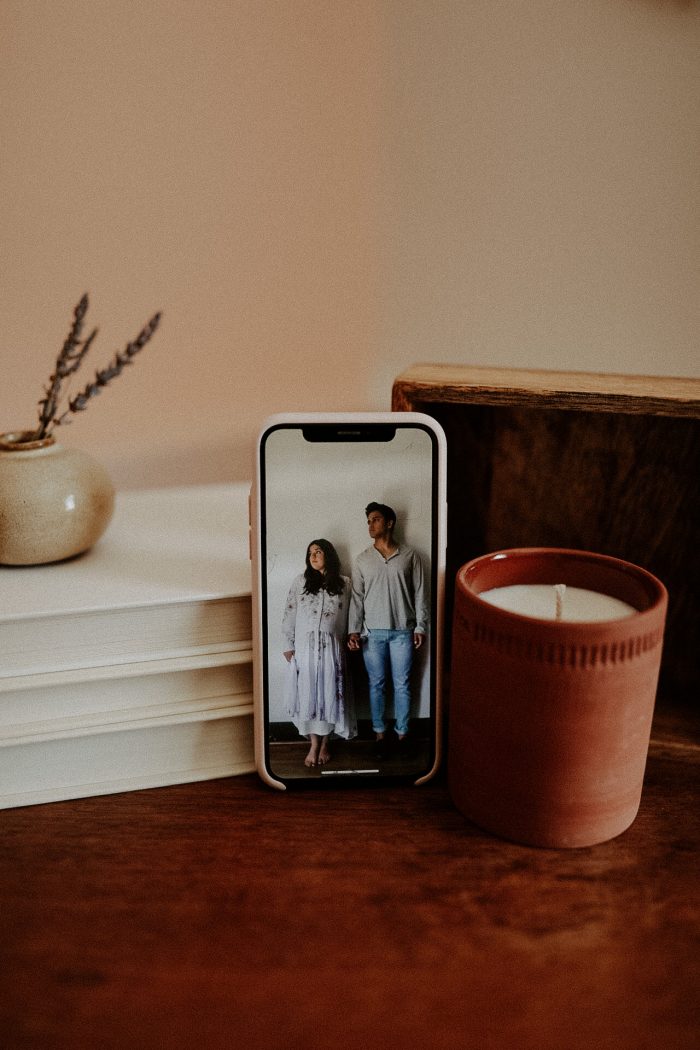 photo by Summer Leigha Photography
5. Dress for the occasion
Alright, it's time to change out of last night's pajamas into your cutest pair of sweats! Just kidding…unless? We think a great way to capture this unique time in your life is by leaning into your stay-at-home wardrobe and putting together an outfit that's ultra-cozy and cute. If your current rotation of leggings and oversized tees could use a little boost, we've rounded up some of our favorite loungewear for her and for him below!
Of course, you can also get all dressed up for the occasion and rock the outfits you planned for your pre-COVID engagement session or get dressed to the nines in your fanciest attire for a cheeky juxtaposition with your setting. What's most important is that you feel like yourself!
Bonus tip: keep in mind that you'll be snuggling up in poses you're maybe not used to having photographed, so be sure to check your outfit in the mirror both sitting and standing so you know you'll feel confident in whatever you choose to wear.
For Her: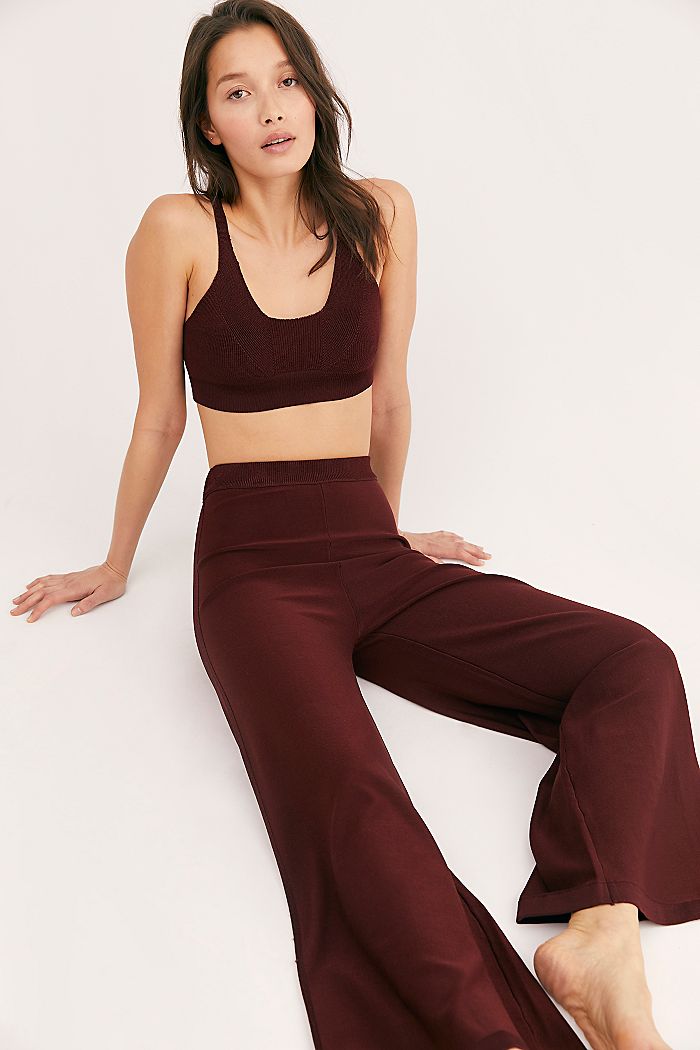 Show Off Set via Free People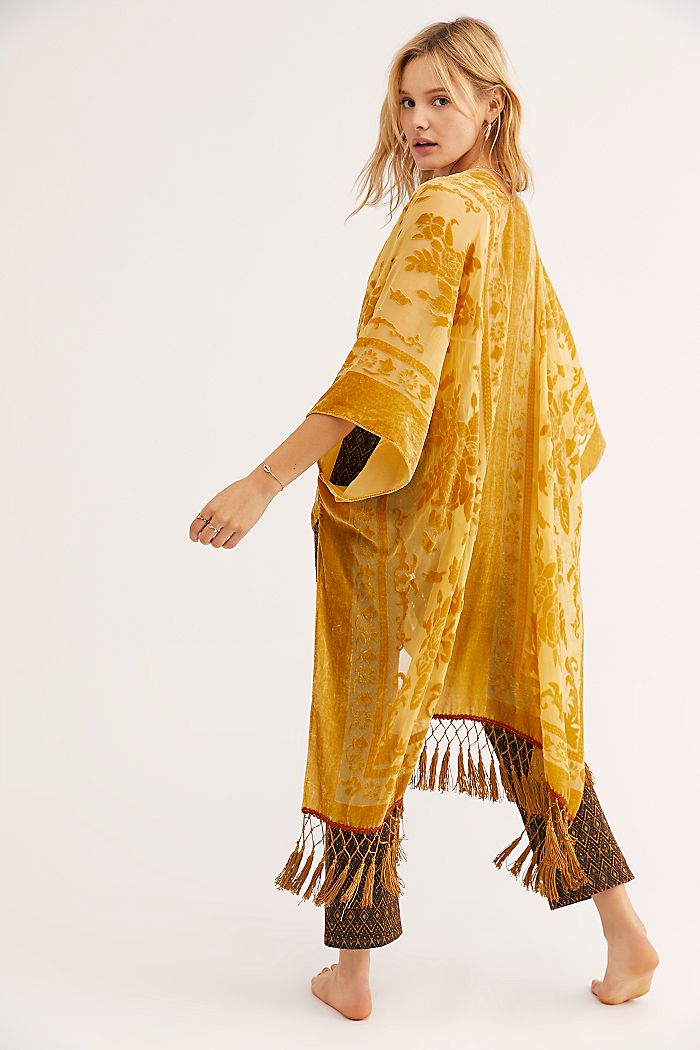 Nightbird Burnout Kimono via Free People
FP One Adella Bralette via Free People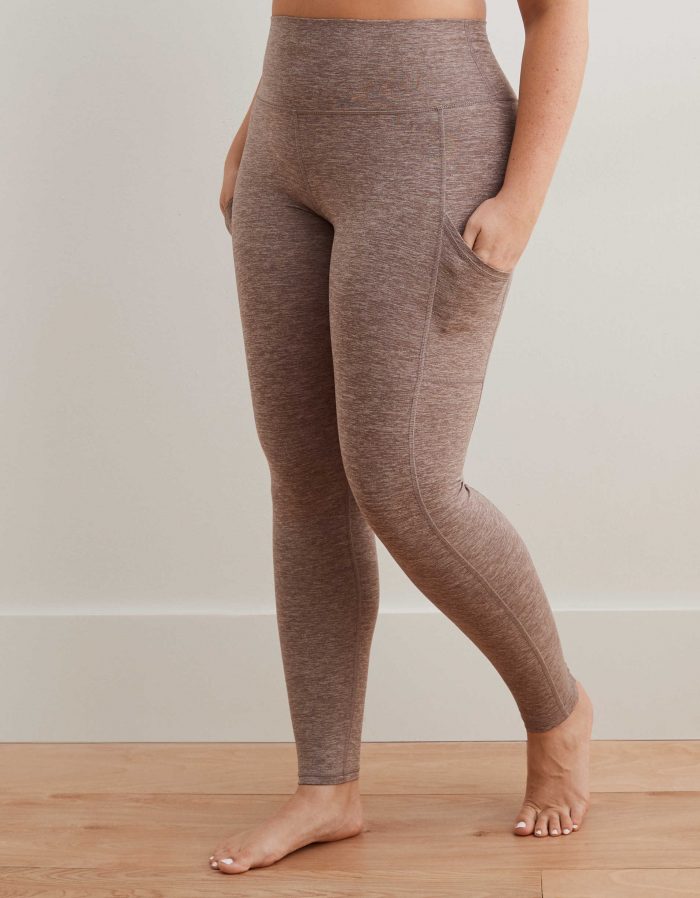 Aerie Play Pocket High-Waisted Legging via Aerie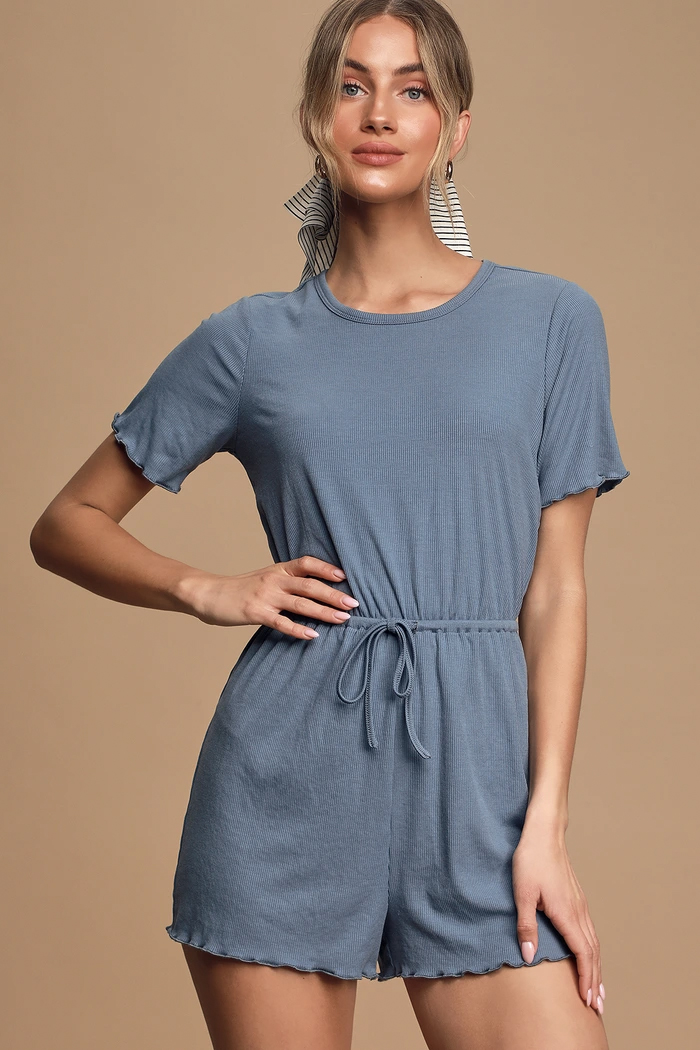 Estelle Slate Blue Ribbed Lettuce Edge Romper via Lulu's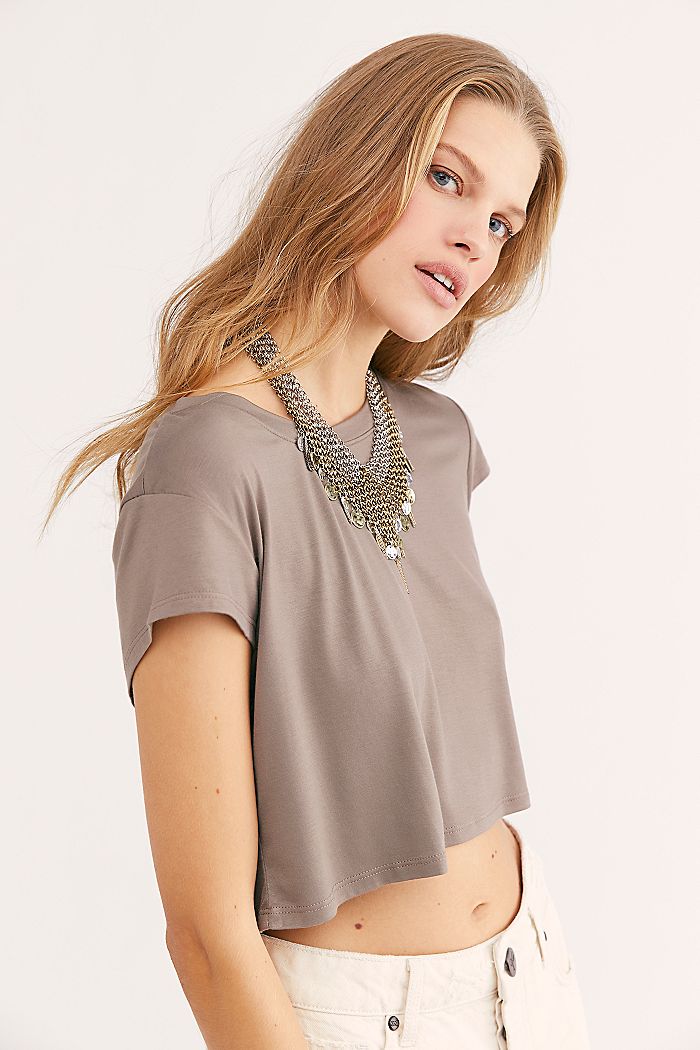 Cropped Baby Bamboo Tee via Free People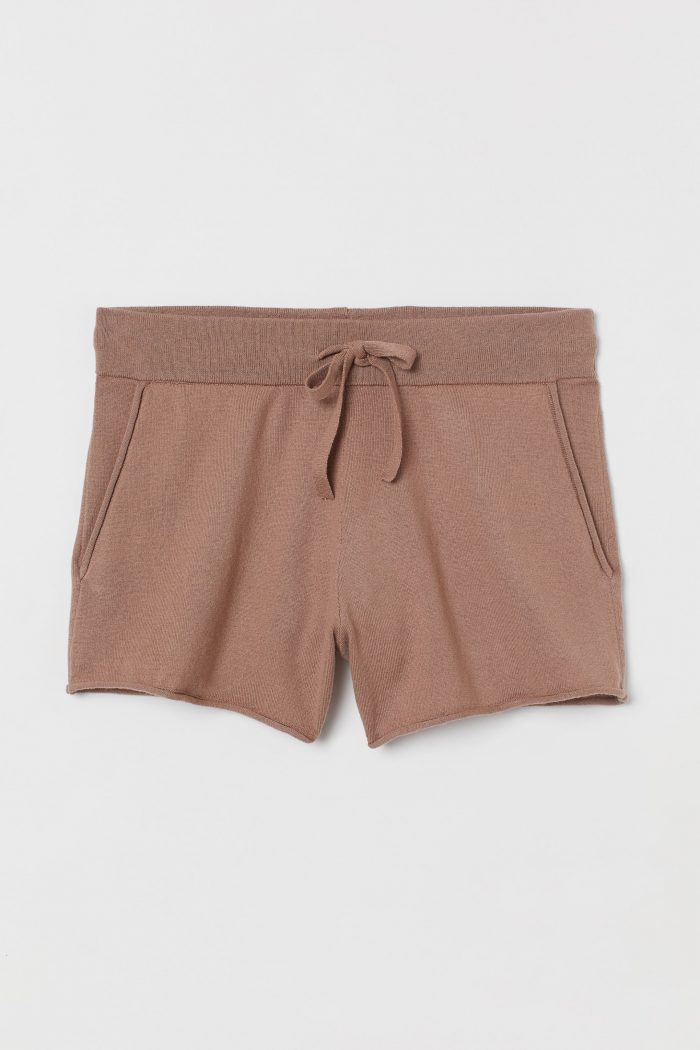 Cashmere-Blend Shorts via H&M
For Him: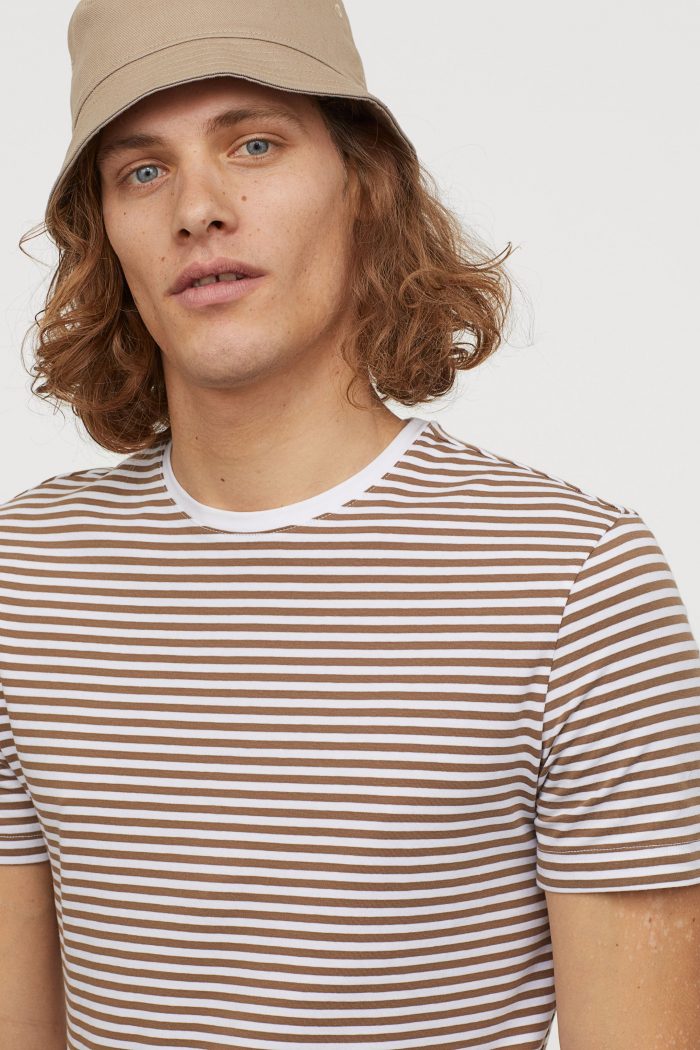 Slim Fit Round-neck T-shirt via H&M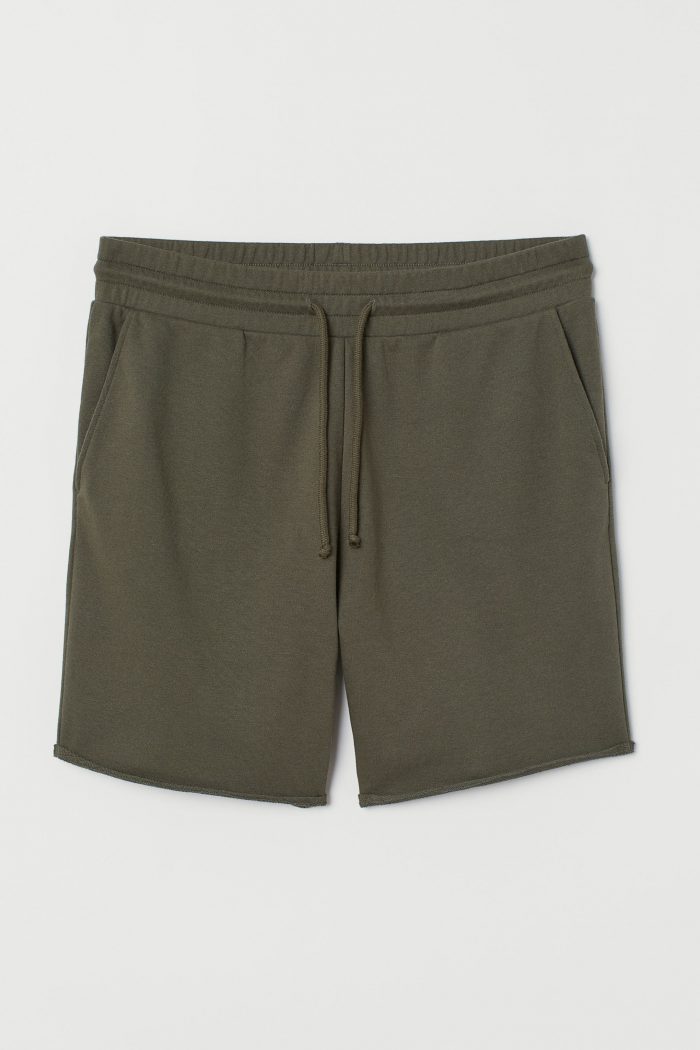 Regular Fit Sweatshorts via H&M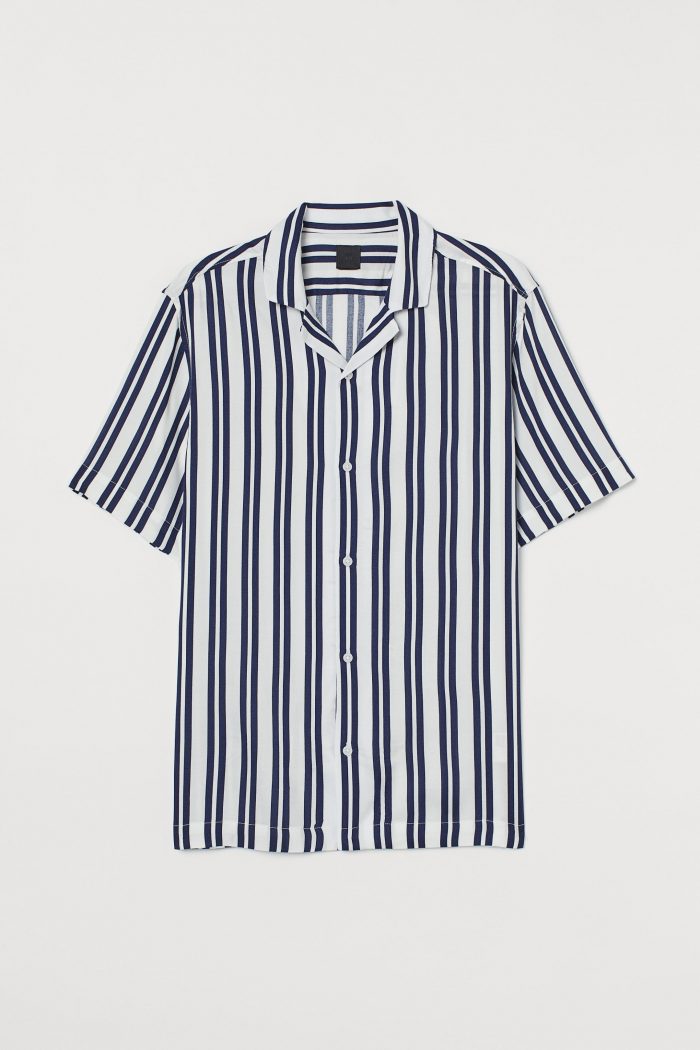 Patterned Resort Shirt via H&M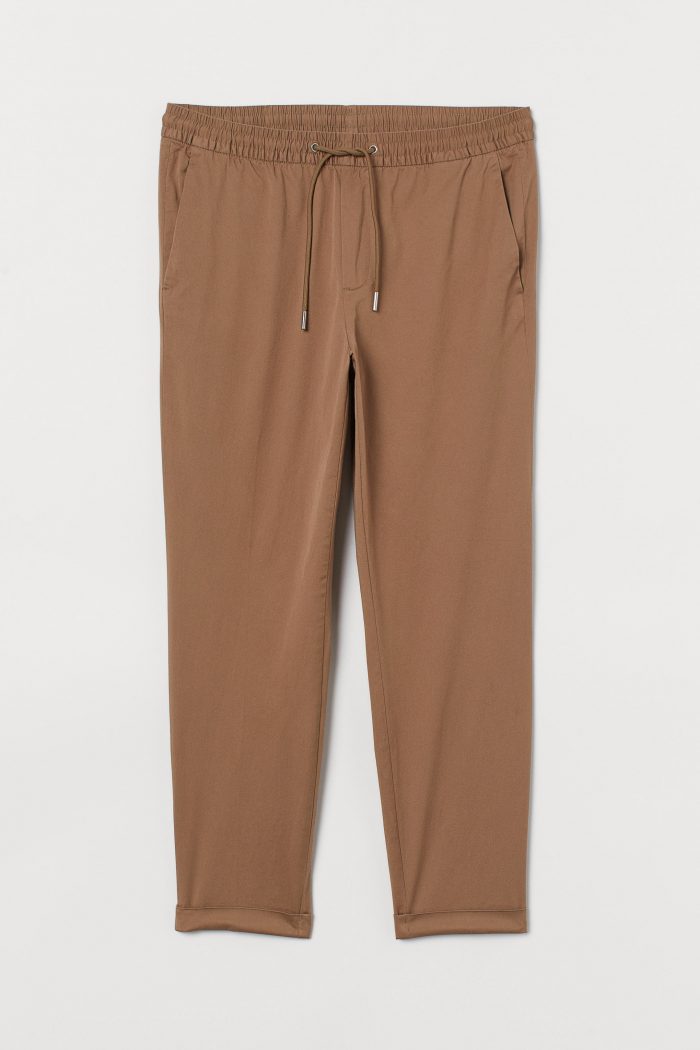 Slim Fit Joggers via H&M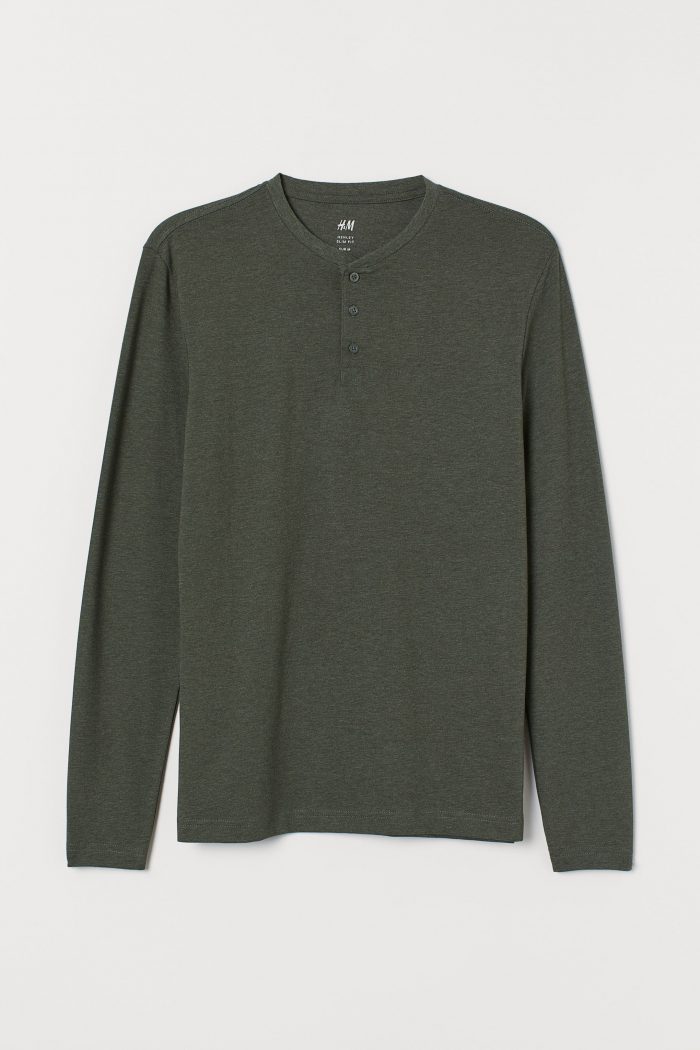 Slim Fit Henley Shirt via H&M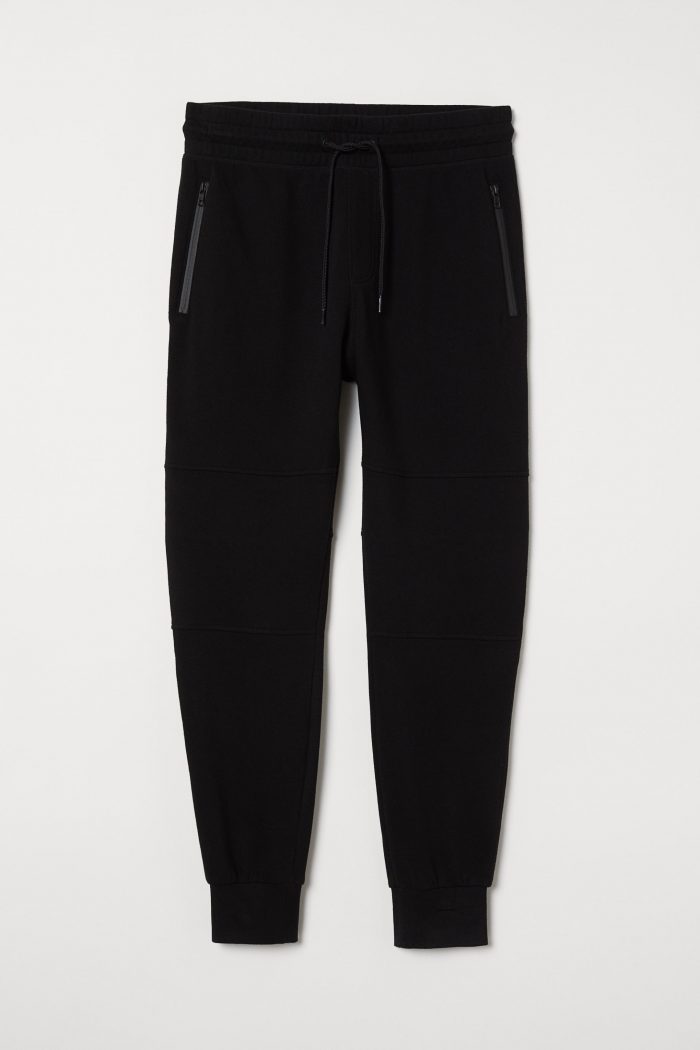 Basic Joggers via H&M
RECOMMENDED READING: Bridal Loungewear for Comfy Wedding Planning at Home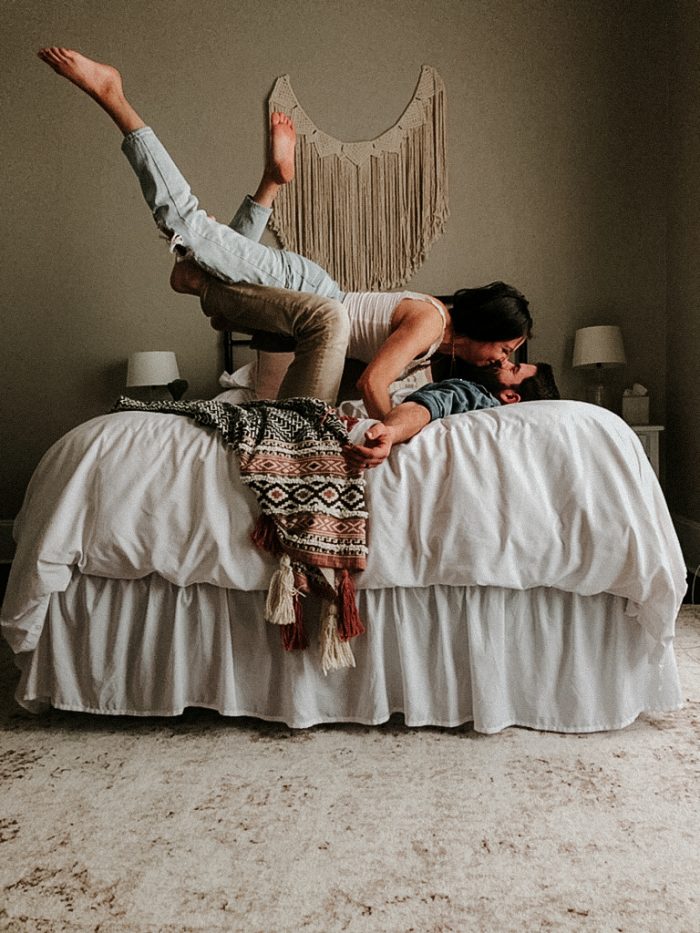 photo by Chelsea Hafner Photography
6. Give yourself something to do with your hands
Last but not least, give yourselves something to do! Lifestyle sessions are best when they capture you in your true state. Plus, if you're doing something in your photos, you're more likely to appear natural and be less worried about what to do with your hands!
Here's a list of "prop" ideas based around your normal home activities:
Sip coffee from your favorite mugs
Make cocktails in pretty glassware
Read from the books on your nightstand
Share a bowl of cereal or ice cream
Bake cookies in your kitchen
Play a card game or put together a puzzle
Snuggle up with a blanket (or your pet!)
Put on a record and dance in your living room
Feeling stumped? Here's a few products we're loving for in-home photo sessions!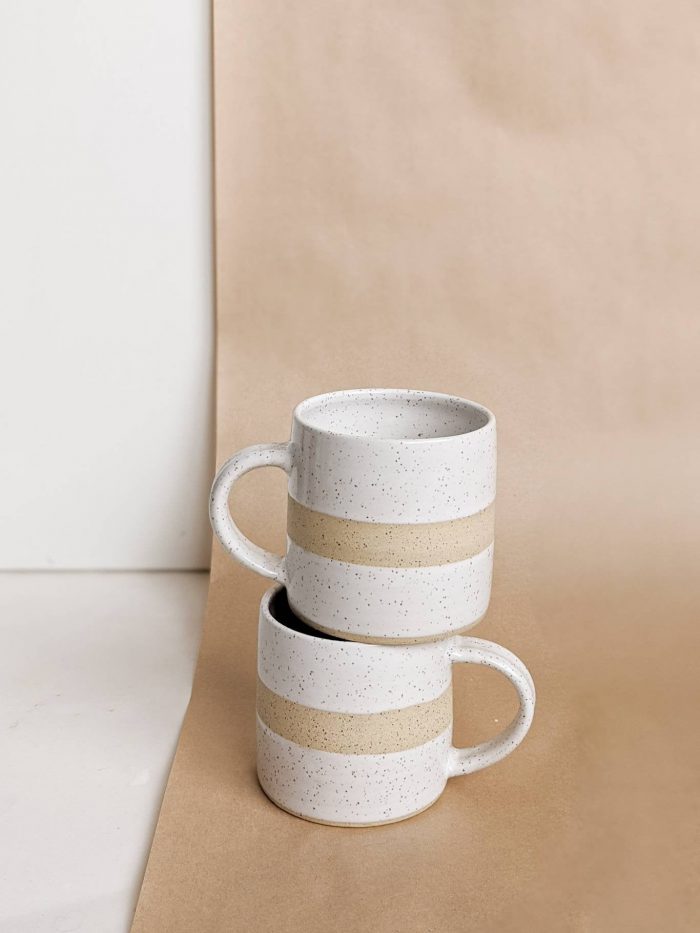 Cold Hand Ceramics White Speckled Mug via Etsy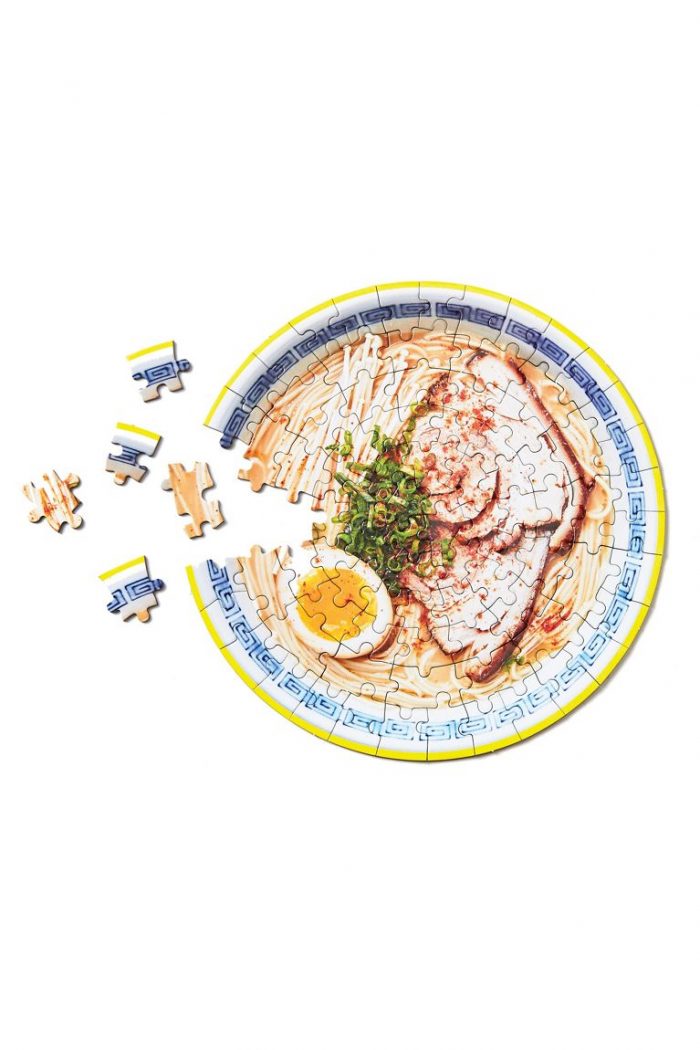 Areaware Little Puzzle Thing via Urban Outfitters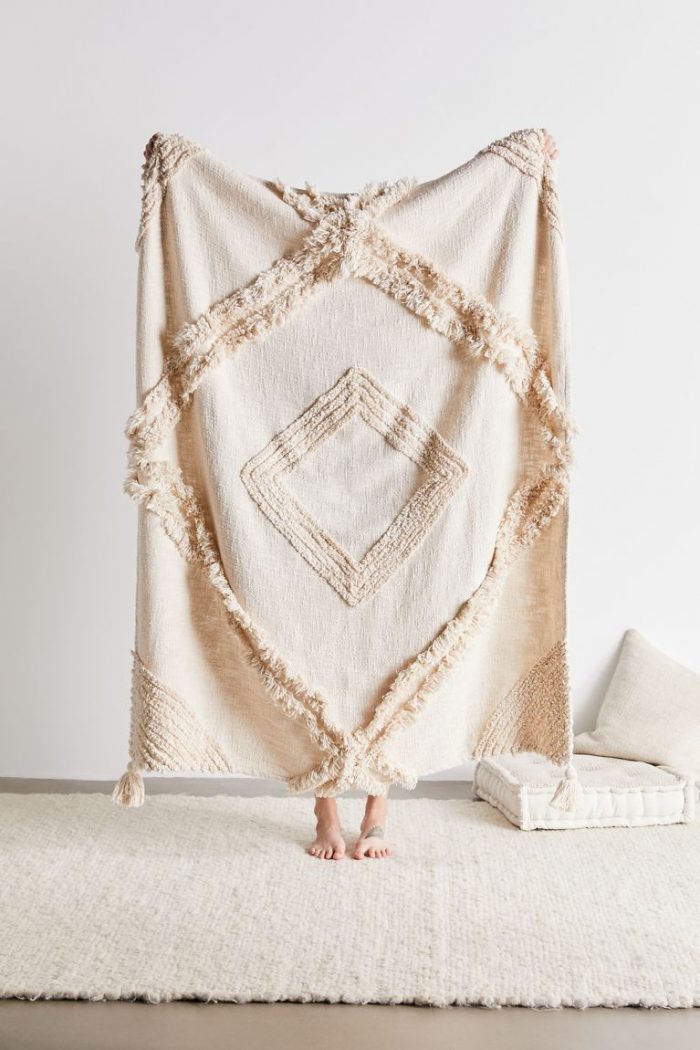 Aden Tufted Throw Blanket via Urban Outfitters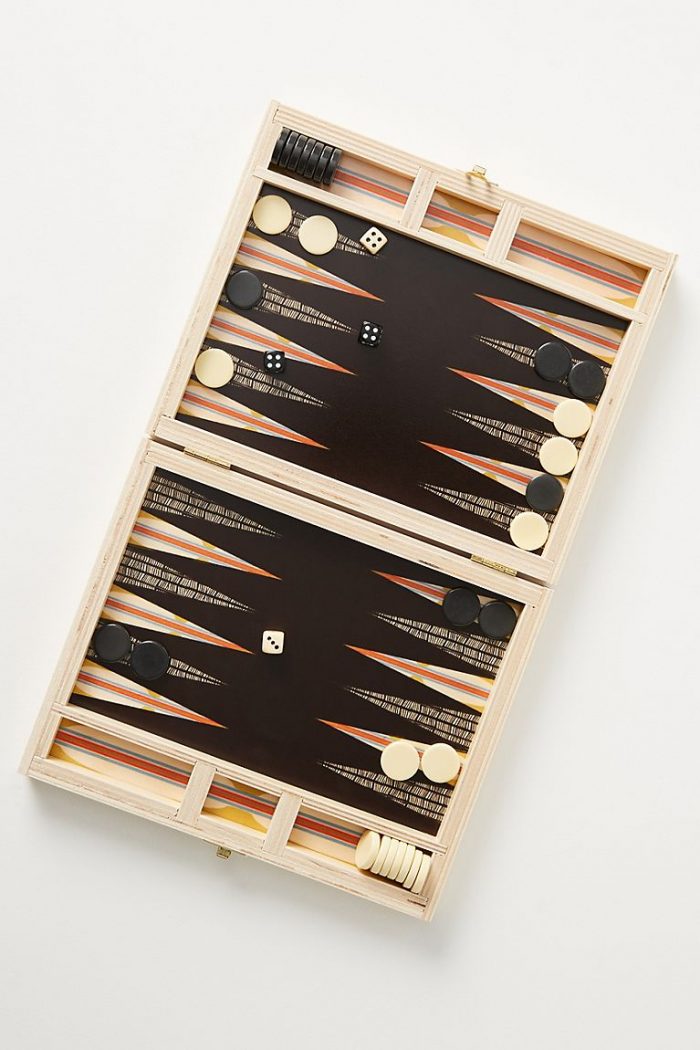 Travel Backgammon Game via Anthropologie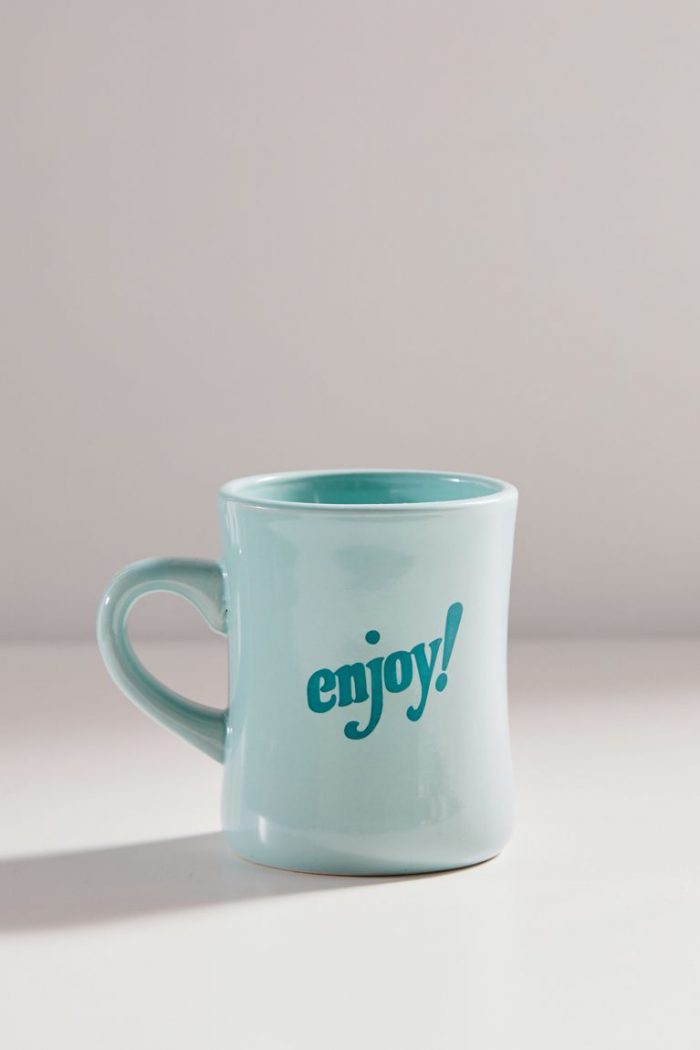 Enjoy 10 oz Retro Mug via Urban Outfitters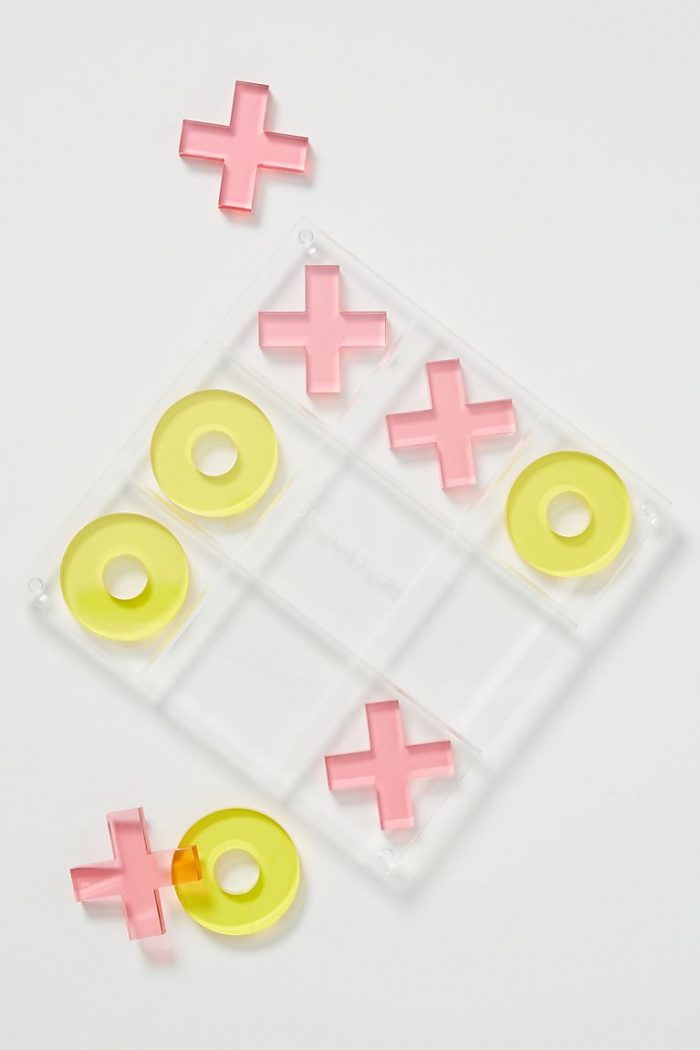 Sunnylife Lucite Tic-Tac-Toe Game via Anthropologie
Looking for a soundtrack for your Facetime photo shoot? Check out our wedding planning playlist for something chill and energizing and our roundup of cocktail hour playlists for any mood!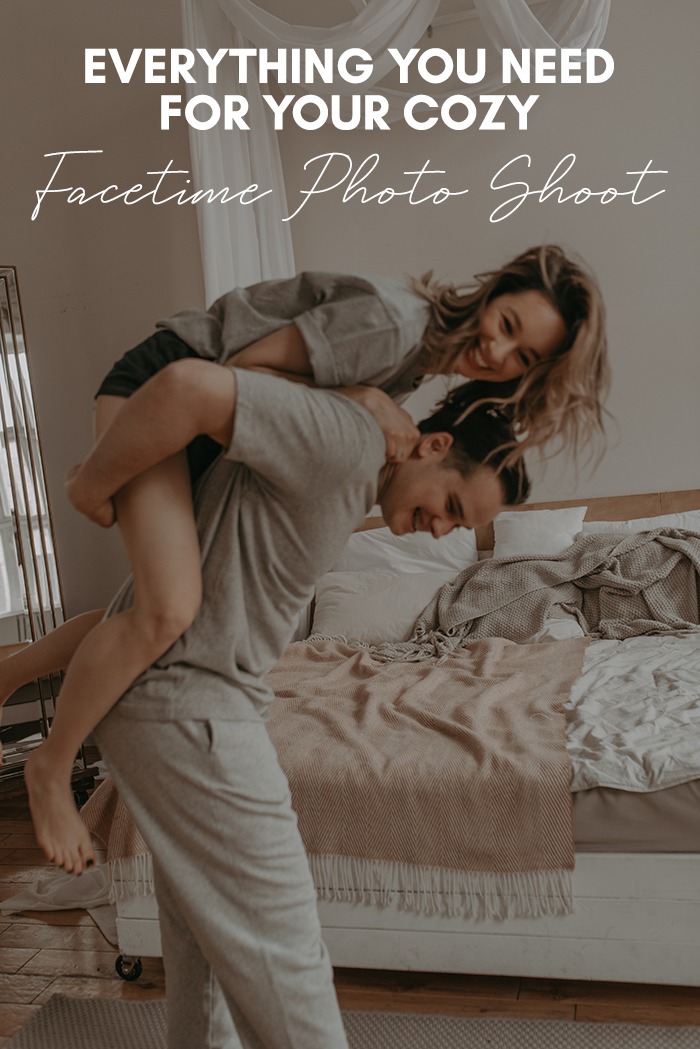 photo by Irina Konkova