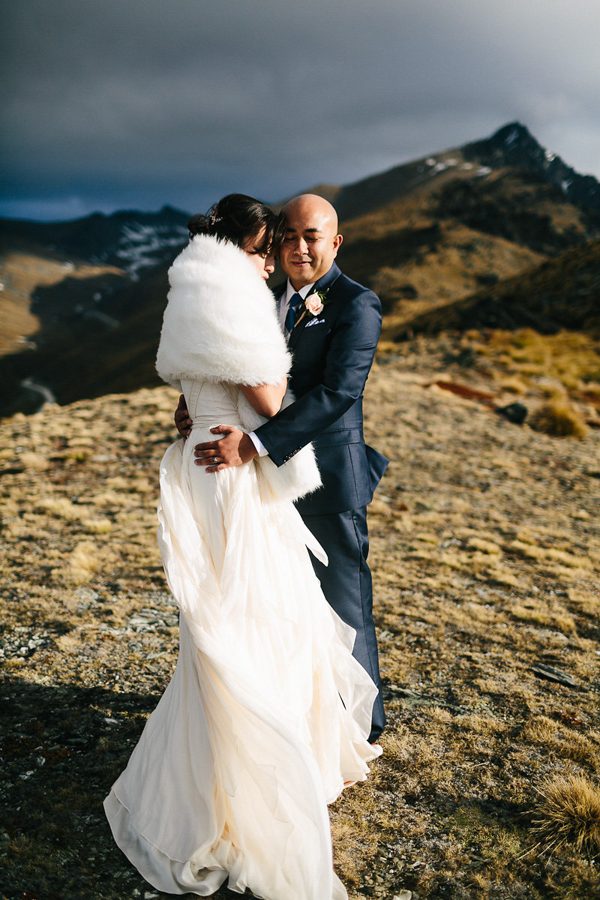 New Zealand's Remarkables mountain range is a seriously epic natural backdrop for heli weddings! When Cali natives Stephanie and Mart realized a big wedding wasn't written in the cards for them, they headed out to Stoneridge Estate to plan a simple yet adventurous destination wedding for them. Videographer Velare and photographer Chaz Cruz captured the couple's remarkably sweet ceremony among the Remarkables' views!
The Couple:
Stephanie and Mart
The Wedding:
The Remarkables Mountain Range, Queenstown, New Zealand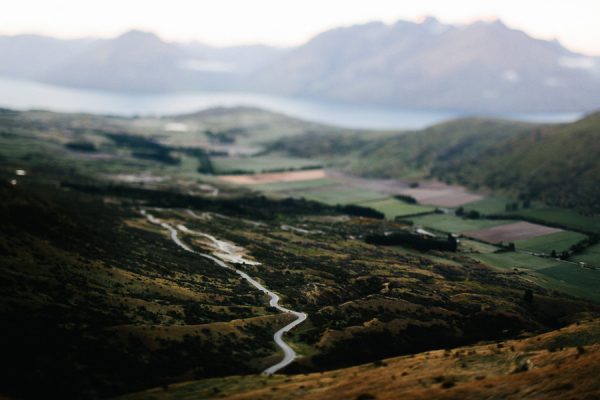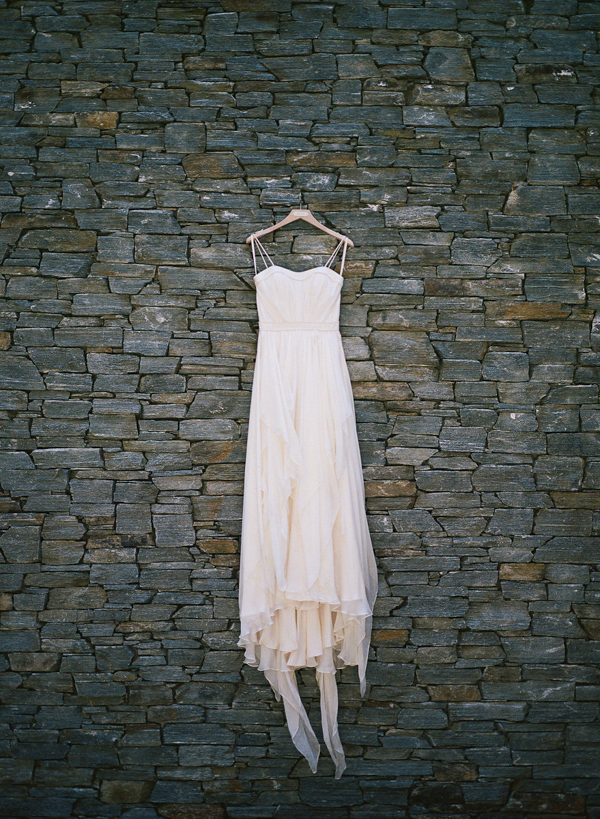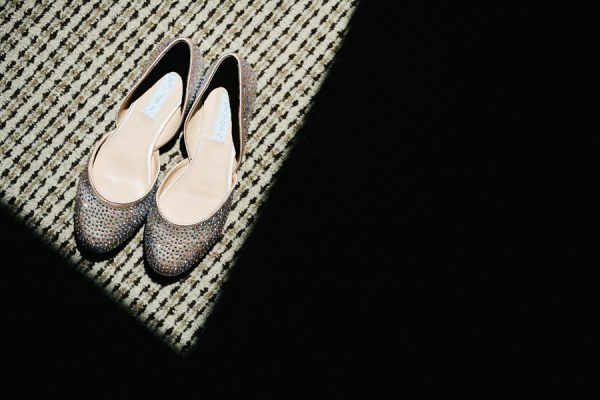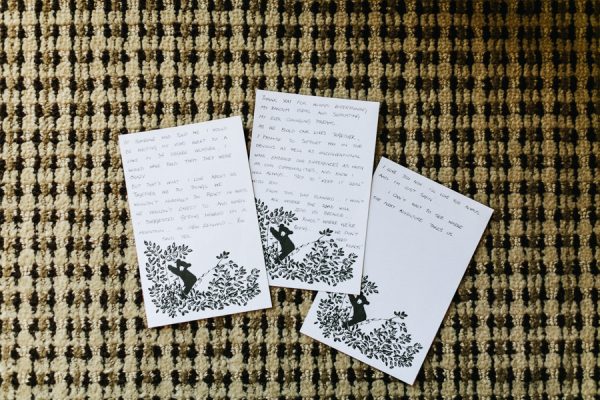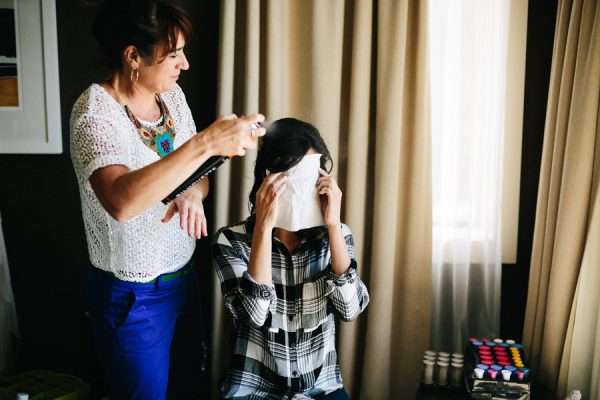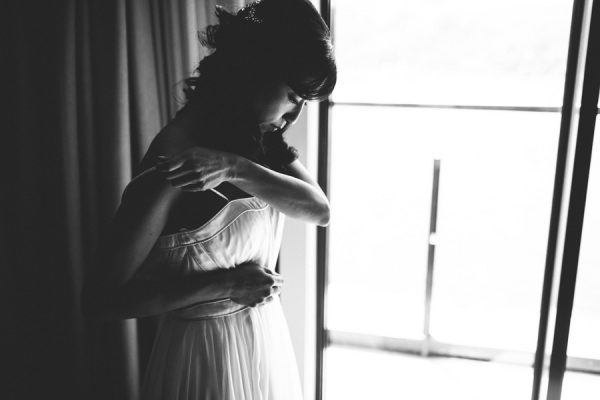 I felt like the mountain experience needed the perfect dress to match. When I saw the Catherine Deane Cascada gown at BHLDN, I knew it was the one. The asymmetrical layers along with the light flowy fabric was exactly what I was looking for.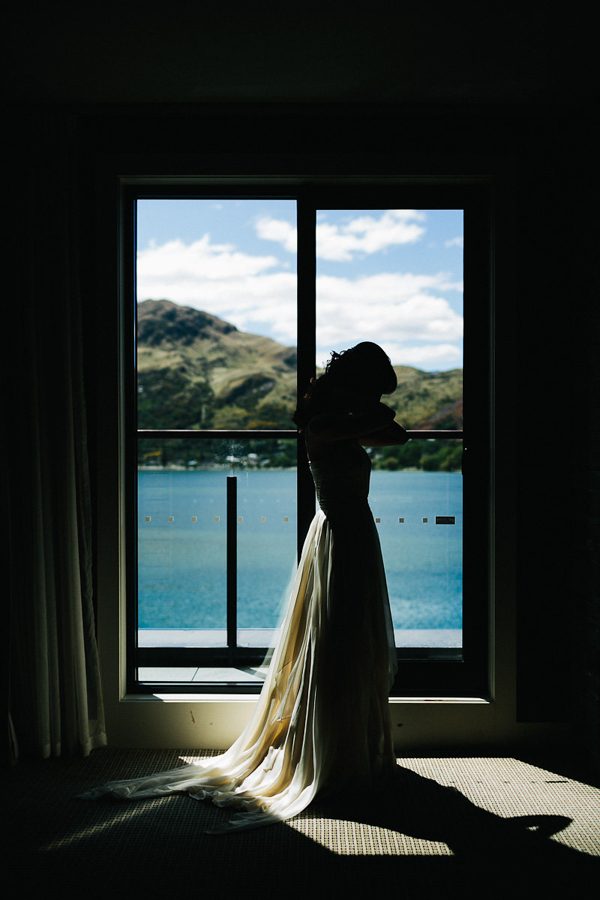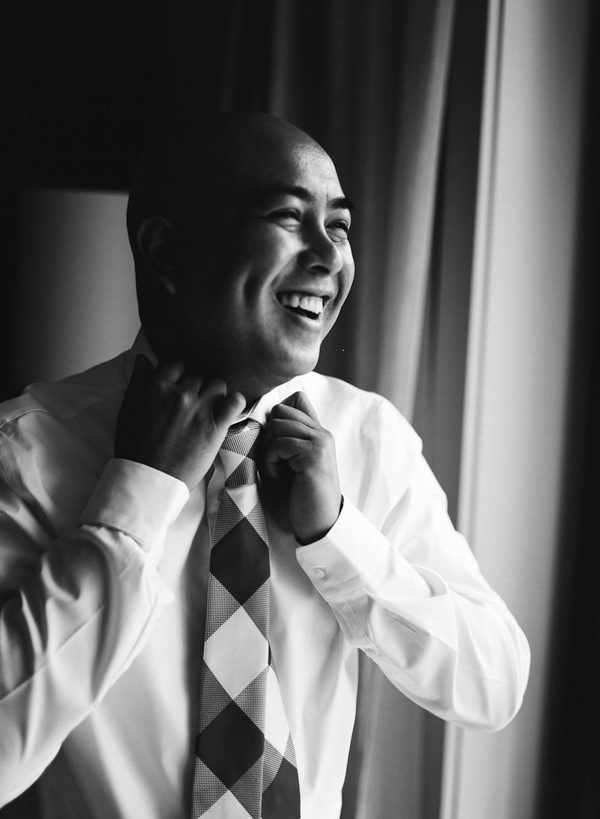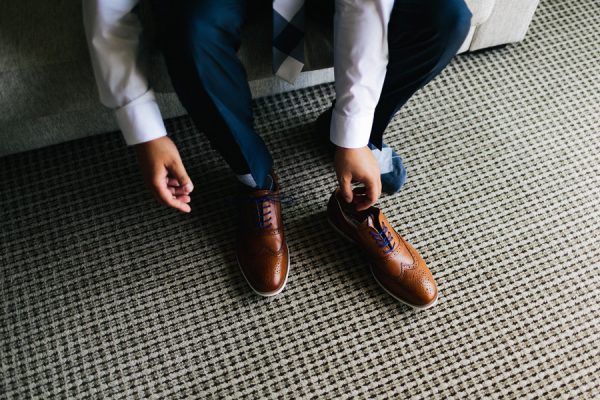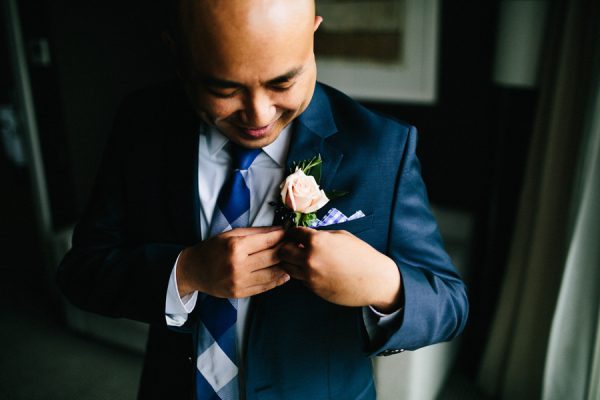 The idea of eloping in the mountains of New Zealand was not our original plan. But sometimes the most memorable things are unexpected. At the time, I had just relocated from San Diego to Los Angeles, started a new job, and the both of us were taking turns driving back and forth to see one another. There was a lot on our plates and planning a wedding seemed like a daunting task. So we decided to do away with tradition and keep our wedding day simple. One night I turned to Mart with the idea of riding a helicopter and saying our vows on a mountain in New Zealand, I fully expected him to say I was crazy. But he thought about it and eventually said yes. Thus the adventure began!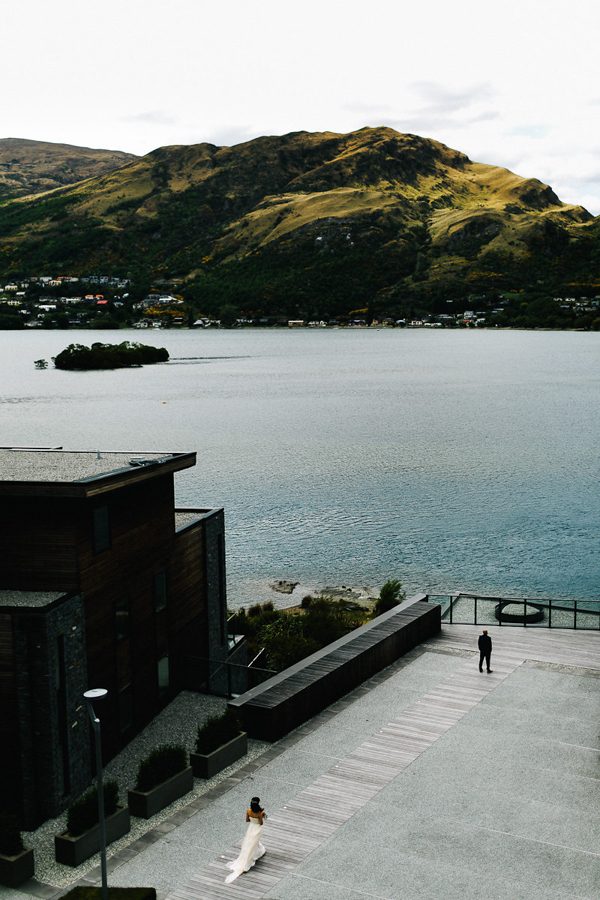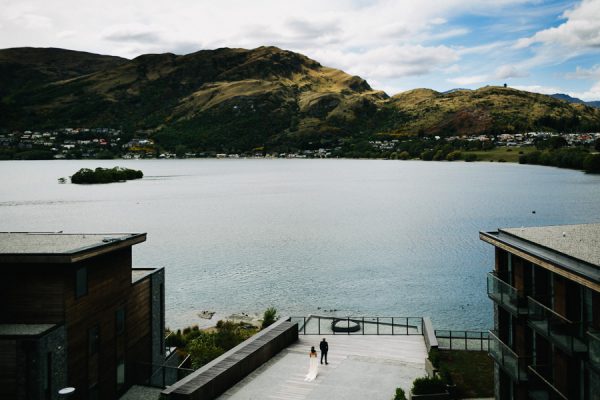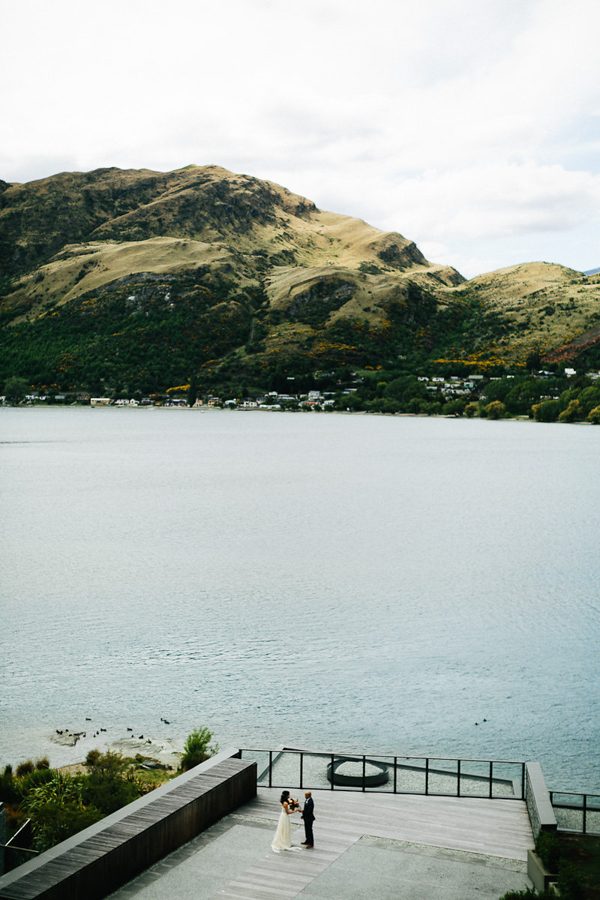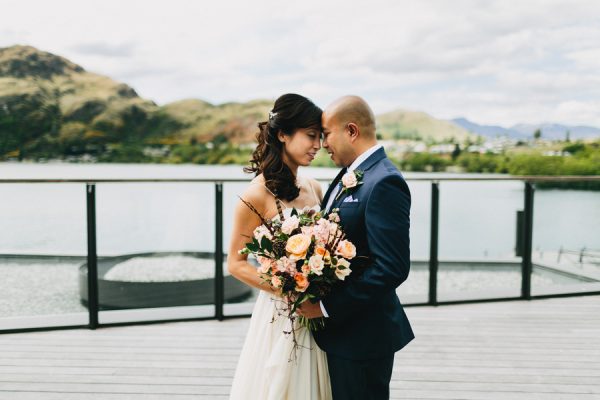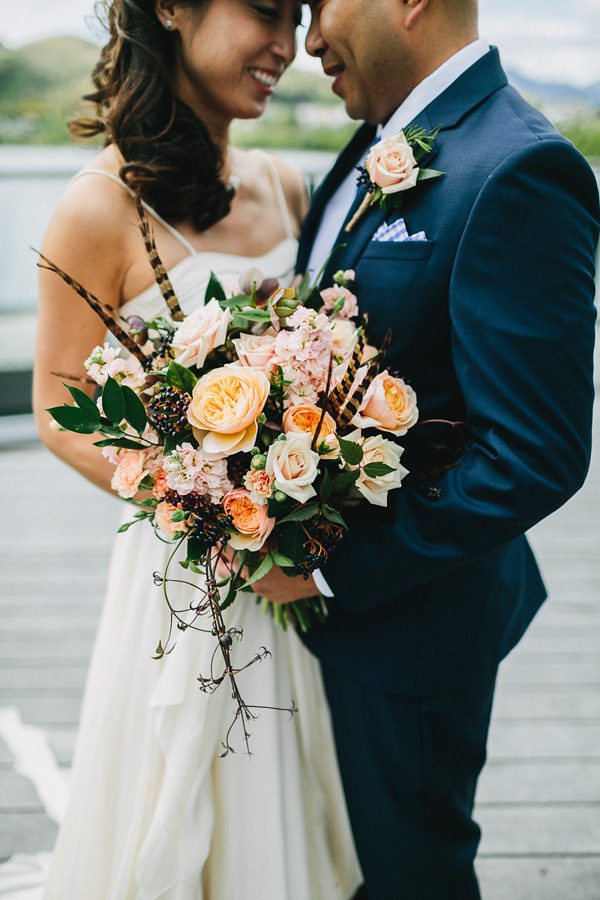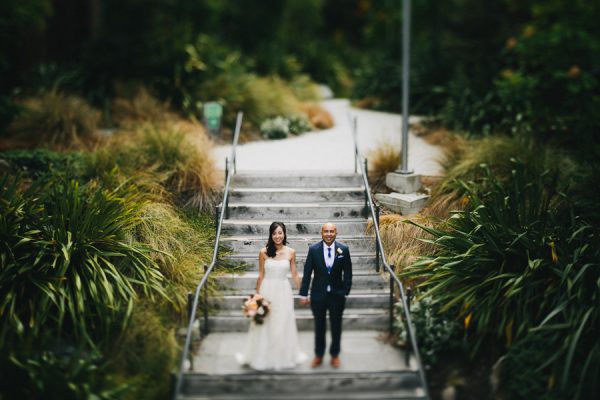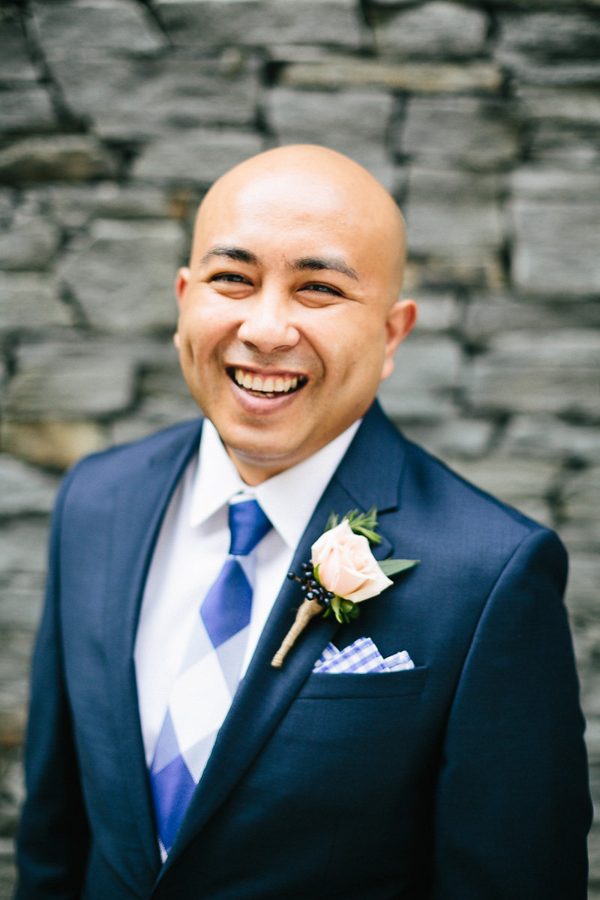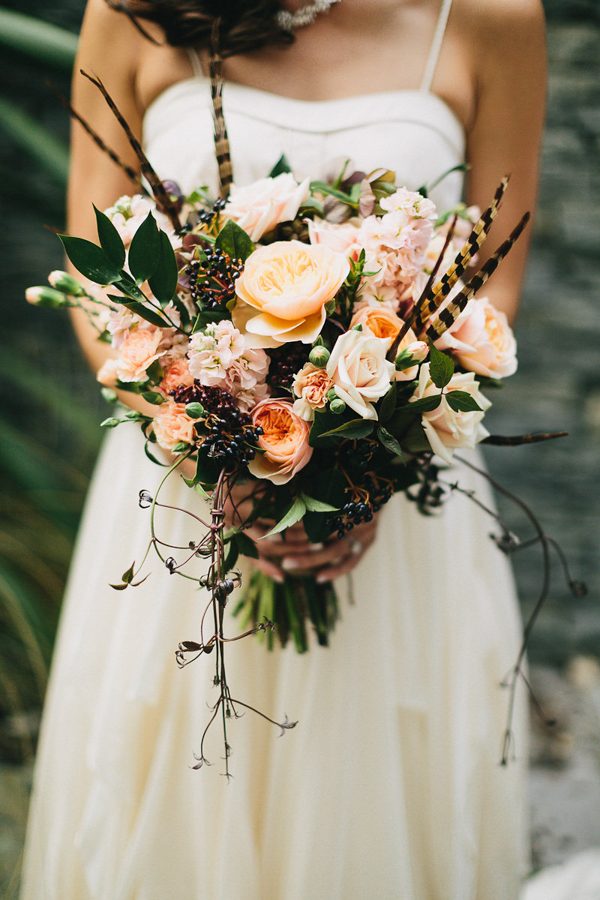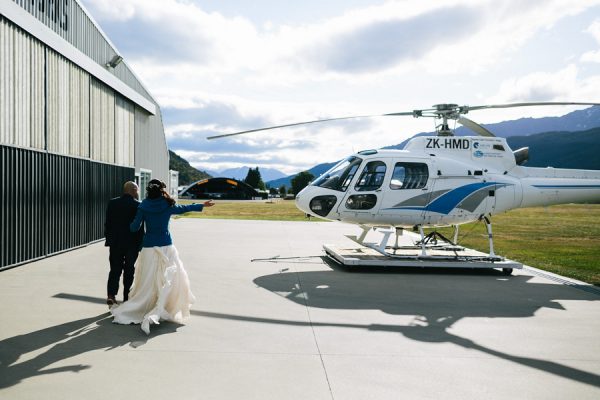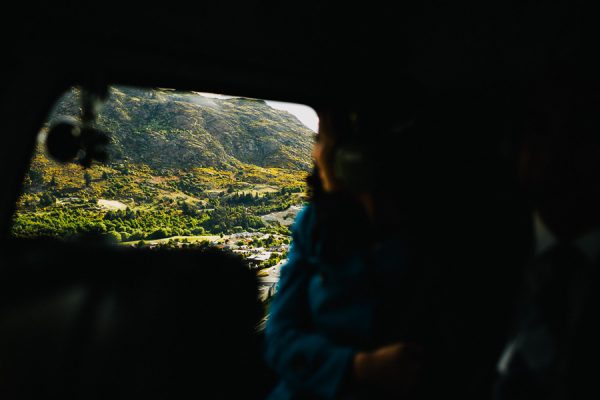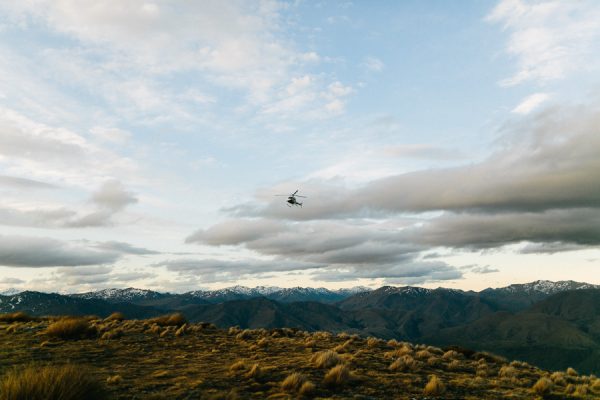 We were immediately sold on Stoneridge Estates after seeing another couple's heli wedding planned by them. Susan and her family were so helpful throughout the entire process. She took care of every detail, answered all our questions, and made everything stress free! We didn't have to do a single ounce of planning other than getting to New Zealand.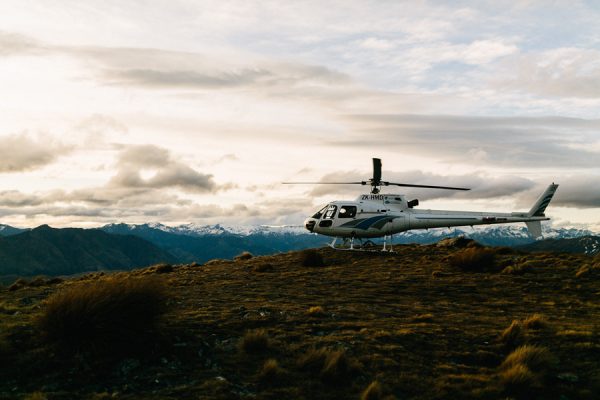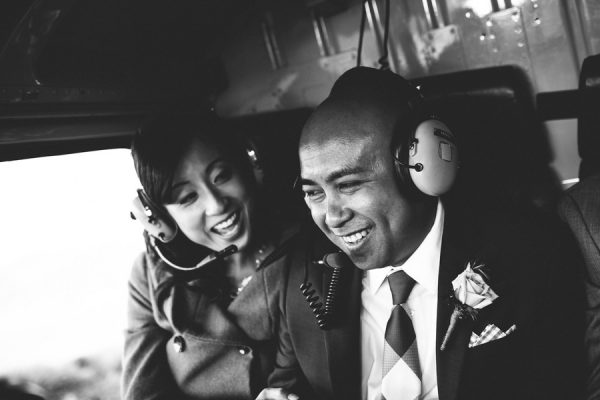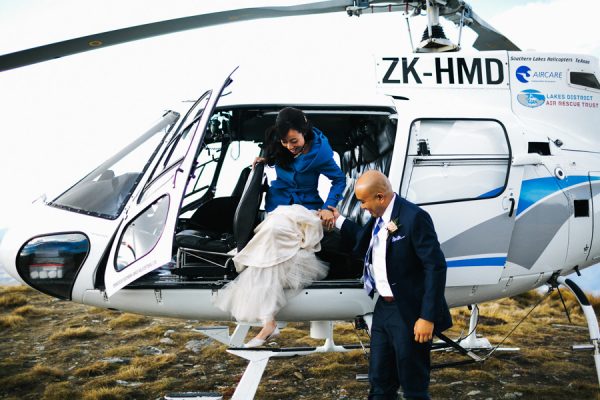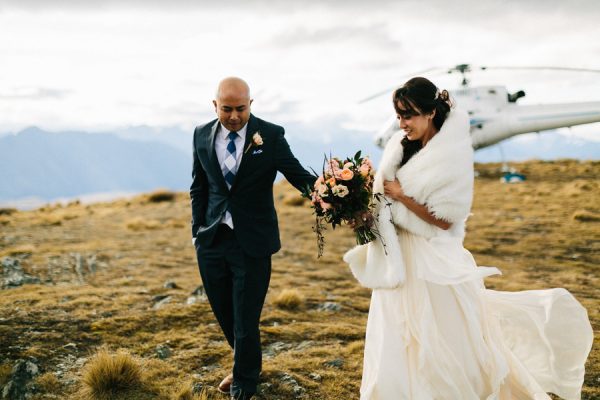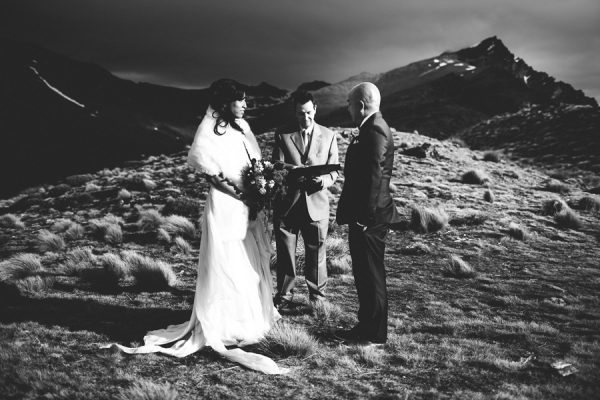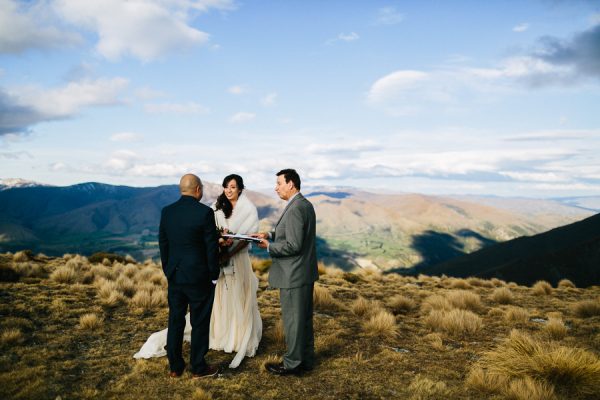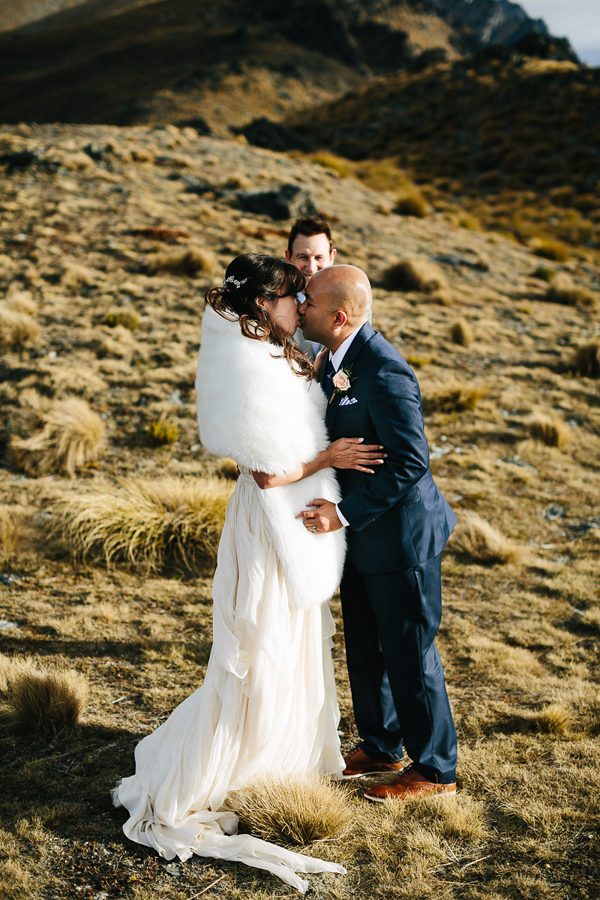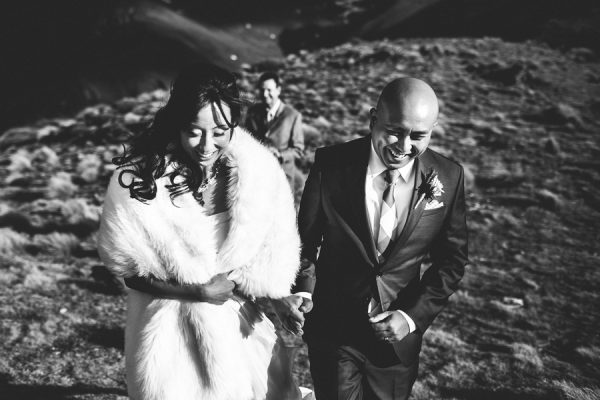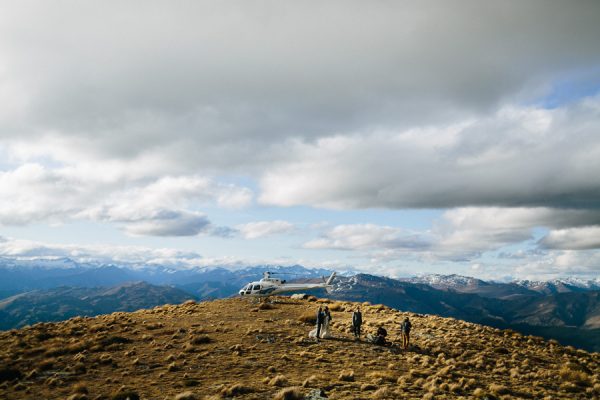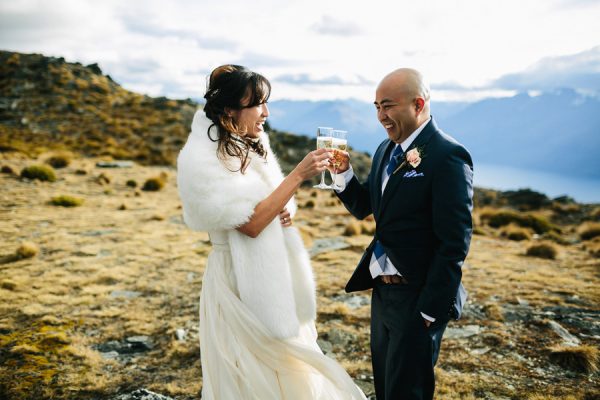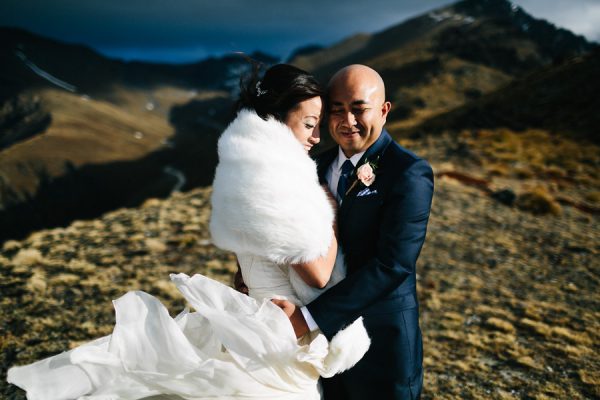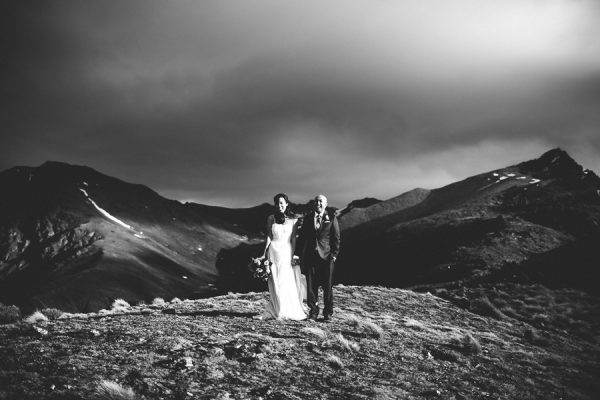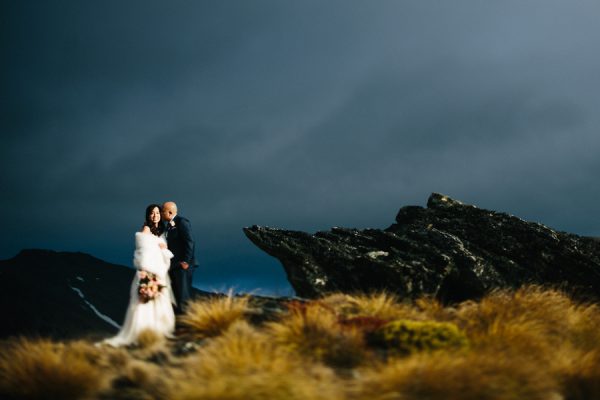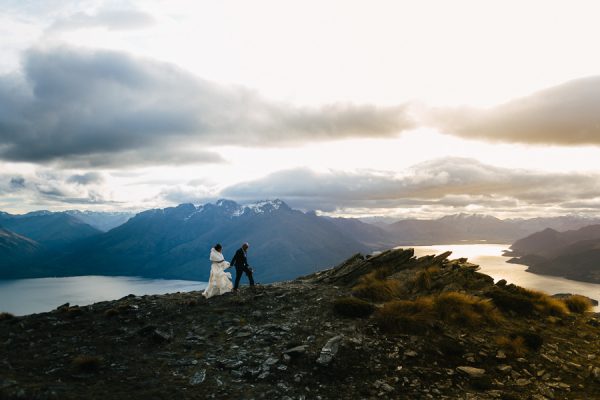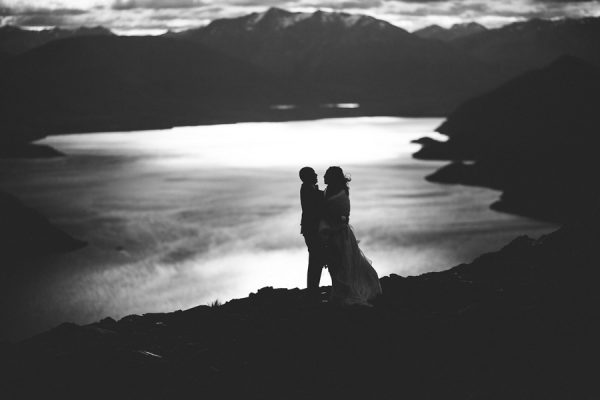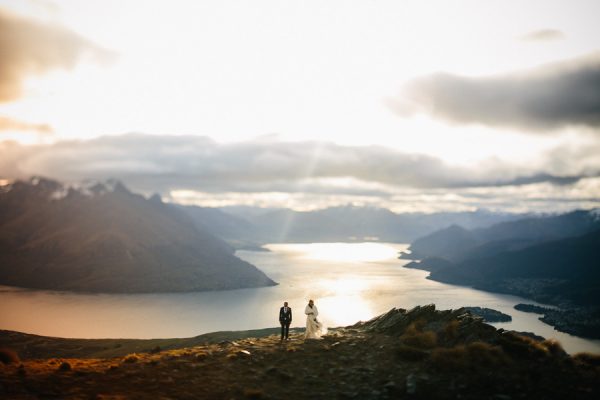 It's difficult to say which part of our day was the most memorable. It was all so amazing! Traveling to Queenstown, riding in the helicopter, seeing one another in our wedding attire for the first time, staring out over beautiful Lake Wakatipu, freezing in the 34 degree weather, hanging out with our amazing photographer and videographer… we really can't pinpoint just one moment. It was all memorable and the perfect way to start our union.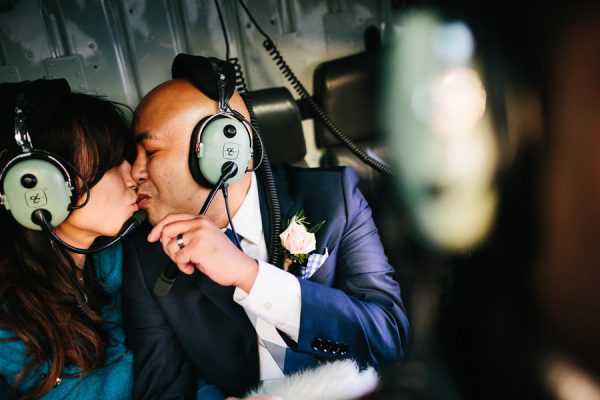 I feel like we had the ultimate photographer and cinematographer duo for our wedding day. I knew years ago, that if I ever got married, I wanted Chaz to shoot my wedding. So when Mart and I got engaged, calling Chaz was a no brainer. On the flip side, Chaz also introduced us to Velare's work a few years back. Their films told stories in such a beautiful and unique way. When both Tim and Chaz agreed to come with us on our New Zealand adventure we were thrilled! The two of them meshed so well with us and each other. Their talent, dedication, sense of fun and adventure were all things that enhanced the entire experience. They became our family and we couldn't have imagined our day without them.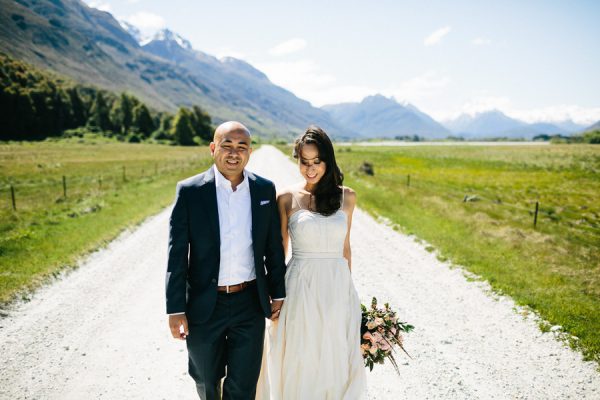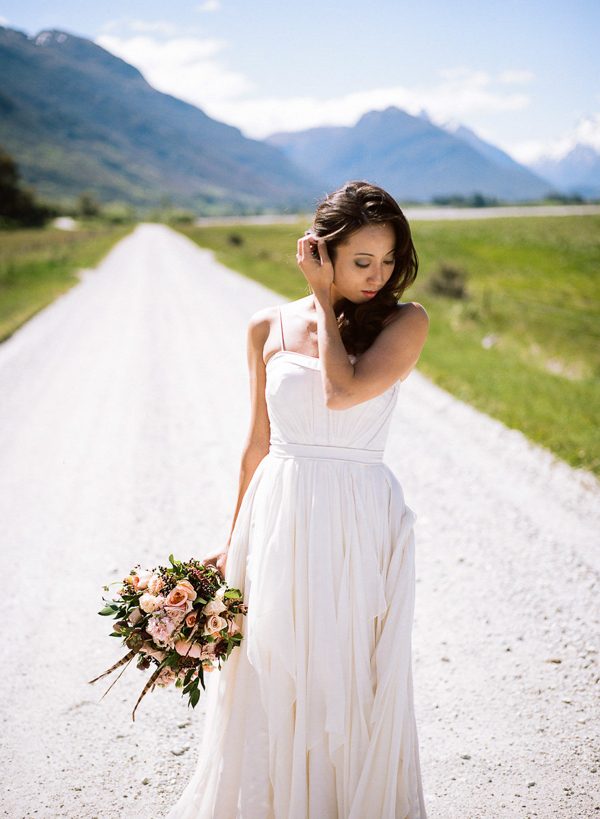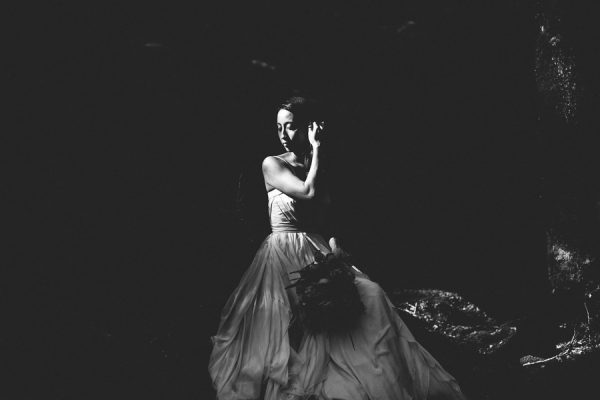 Don't forget to breath on your wedding day. It all goes by so quickly, but be sure to take a moment to enjoy one another and your surroundings. It's the quiet time in between events where you'll share some of the best memories.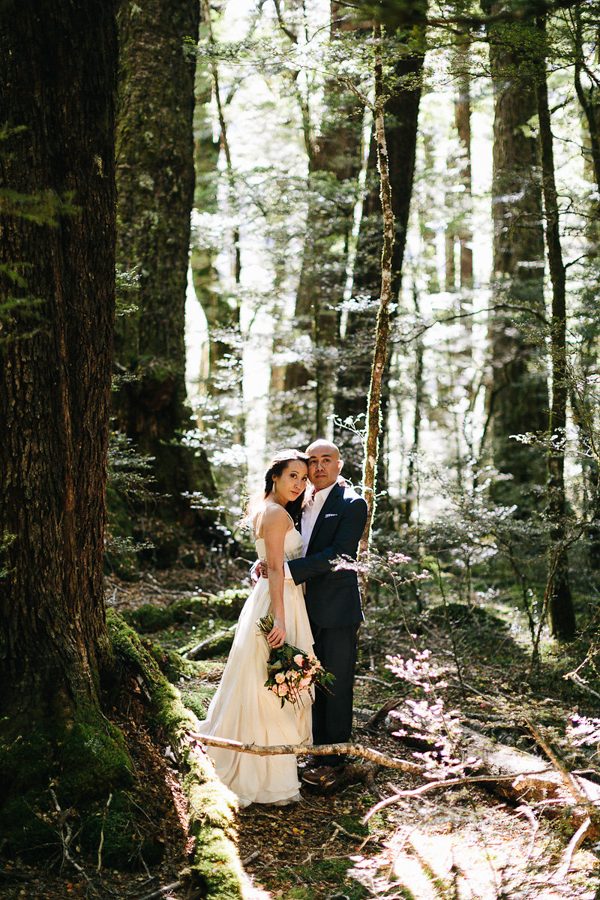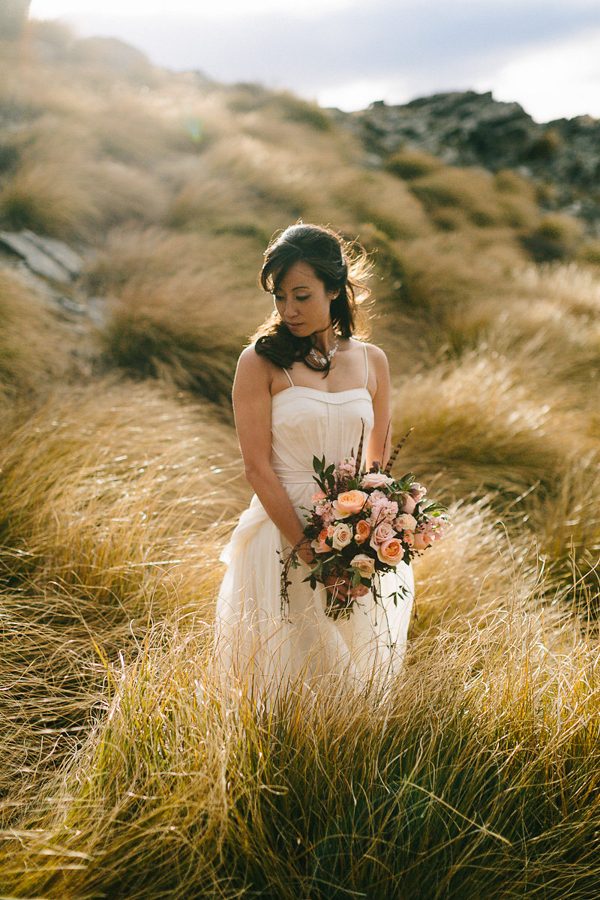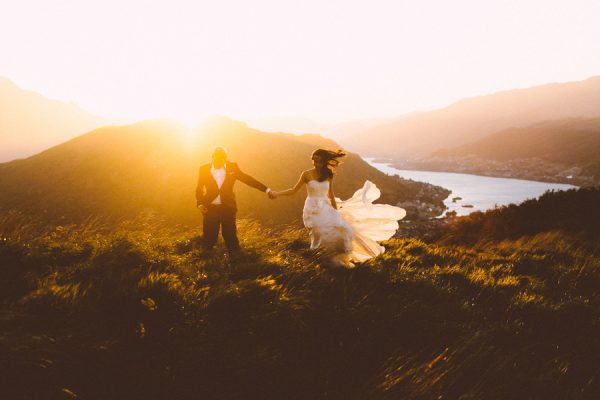 Congratulations to Stephanie and Mart, and a huge thanks to Velare to sharing this heli wedding with us! Want more destination elopement inspiration? Check out this sweet dinner-for-two elopement at Areias do Seixo!