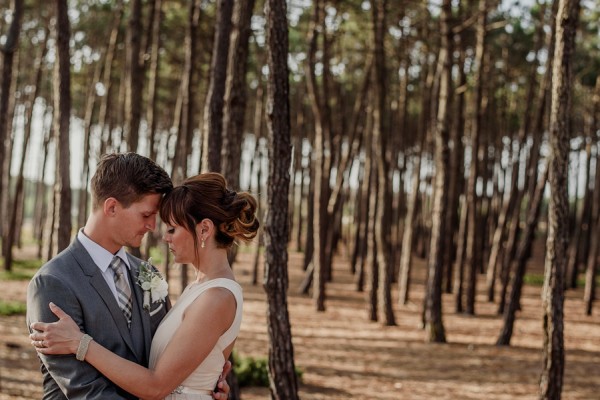 Grab your bags, because this romantic destination elopement will have you wanting to board the next flight to Portugal! When San Francisco natives Andrea and Zach decided to say "I do," they settled on a private elopement. The couple chose a gorgeous eco-focused boutique hotel on Portugal's Lisbon Coast, Areias do Seixo, for their venue and honeymoon destination. Though their families stayed home during the wedding, Andrea and Zach included them in their festivities by reading messages and letters from their loved ones during dinner. Pedro Vilela Photography and Happy Together Films captured the couple's day with vibrance and tons of romance!
The Couple:
Andrea and Zach
The Wedding:
Areias do Seixo, Lisbon Coast, Portugal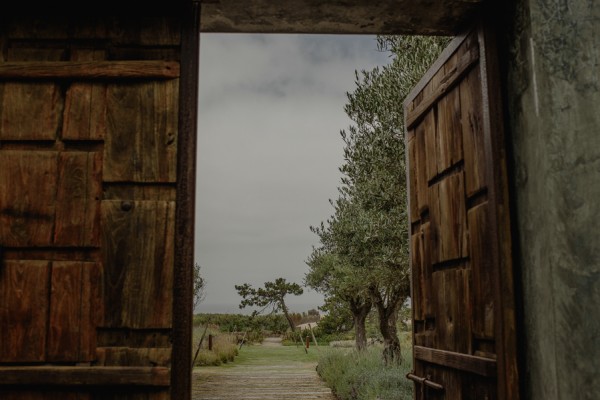 While it was difficult to tell friends and family that they would not be part of our actual wedding day, we both believed that sharing our wedding vows was an intensely personal moment, and we wanted to celebrate what we viewed as a uniquely personal occasion privately.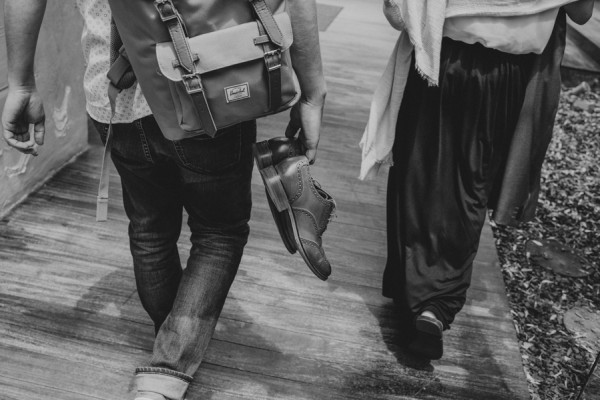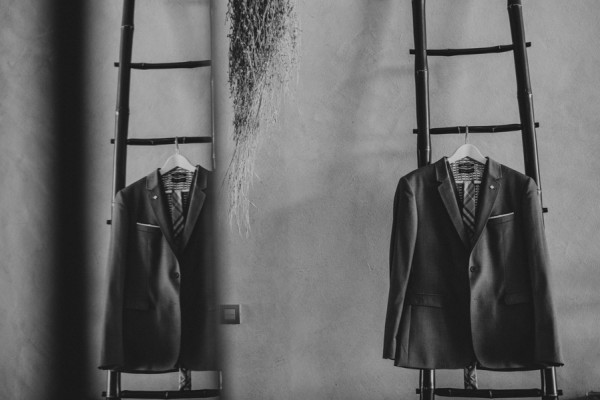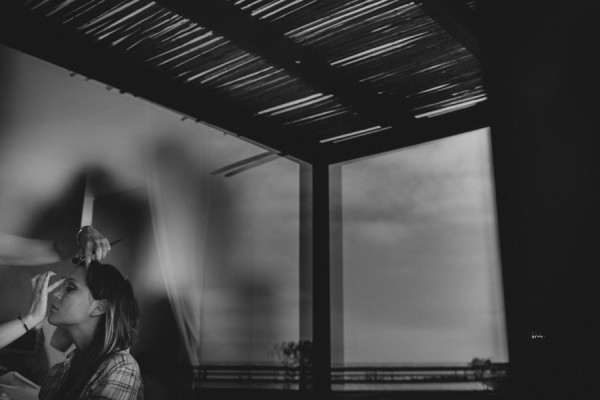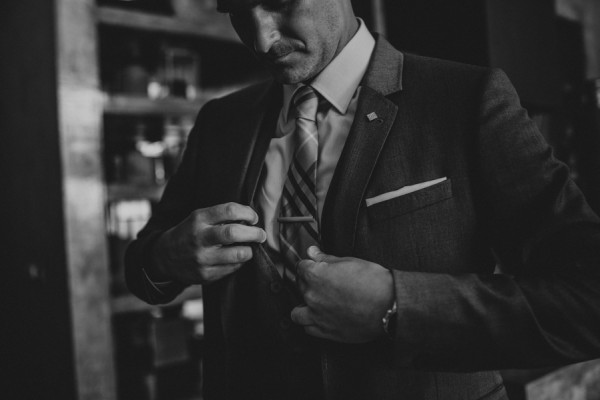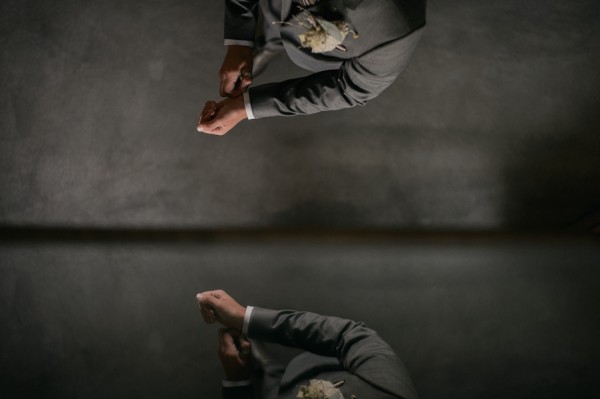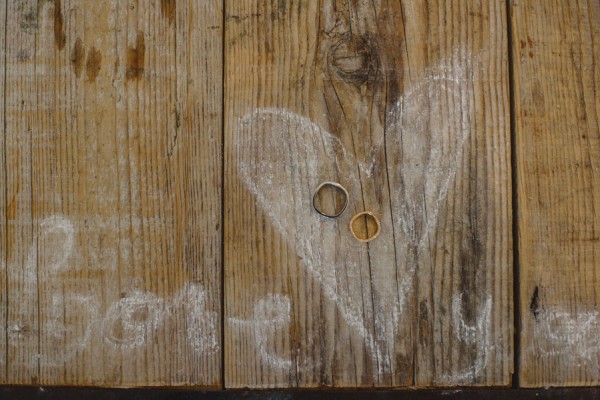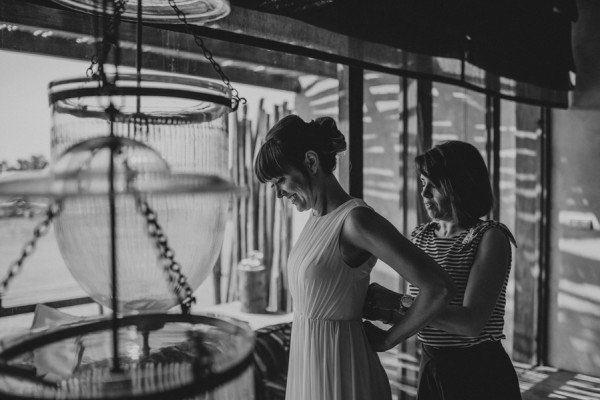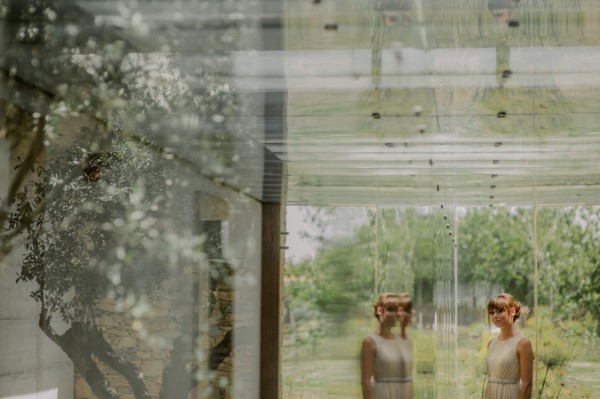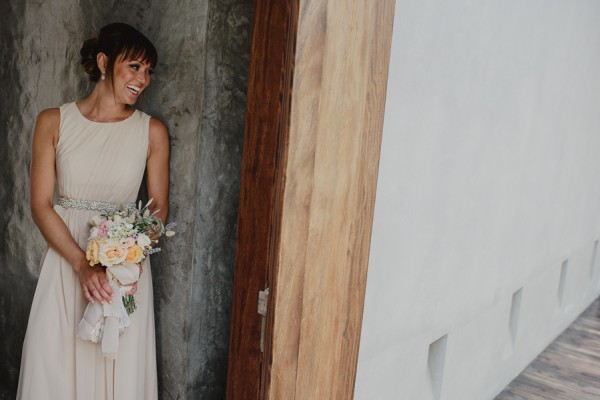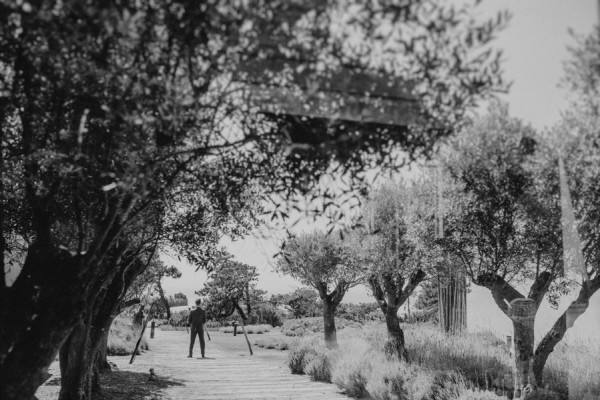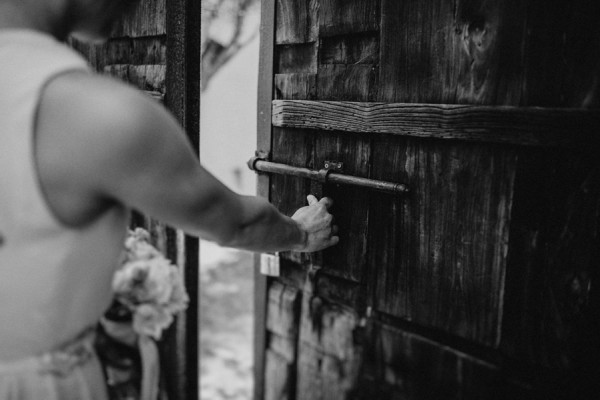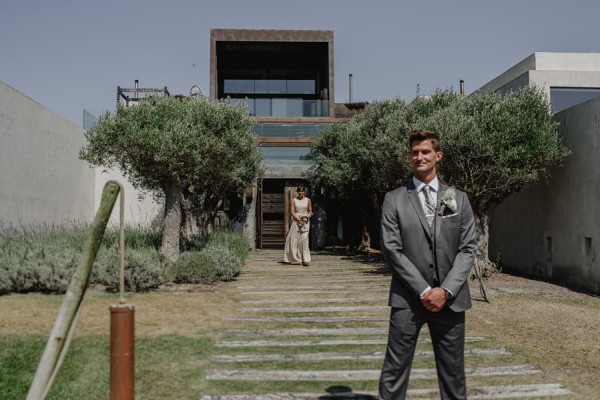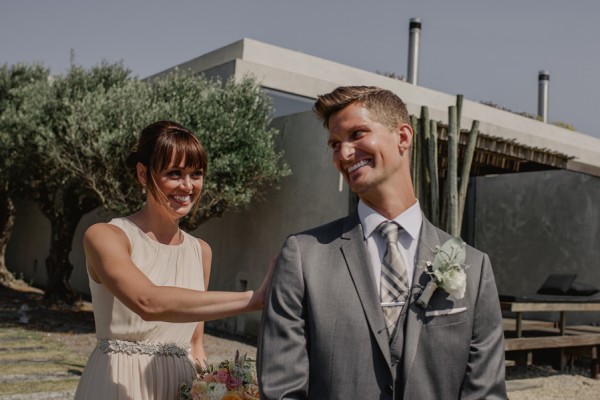 After deciding that we wanted a wedding that consisted of just the two of us, the first and most important step was deciding where that moment would occur. We started thinking about locations all over the world, but quickly honed in on Europe based on previous trips and experiences we had shared there. We had never been to Portugal before, but when we stumbled across the website for Areias do Seixo we knew we had found the perfect location. It was stunningly beautiful, and emphasized a natural simplicity that matched our own personal tastes. It was the perfect location for us, and once we discovered it we built the rest of our wedding around that destination.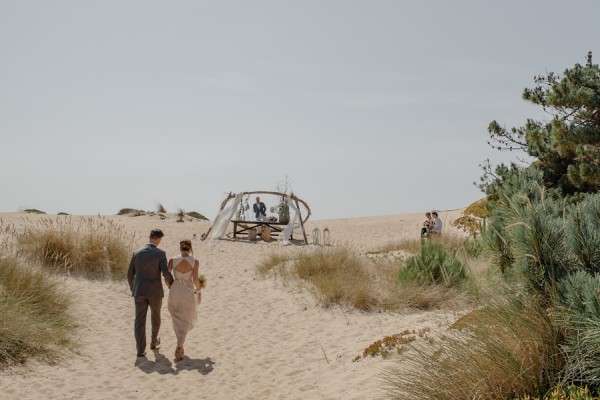 The entire day was perfect, so it's difficult to single out a specific part of the wedding. We will both remember every moment of that day, and each of those vignettes was special in its own way. Our sharing of vows was the most emotional part of the day, though, so we'll call that the most memorable. Our officiant, João, had interviewed each of us separately, and the script he used was incredibly personal and captured the essence of our personalities. We had written our own vows that he walked us through, and we had music from the talented guitarists of Royal Bermuda and the stunning coast of Portugal as our backdrop. It was a perfect day.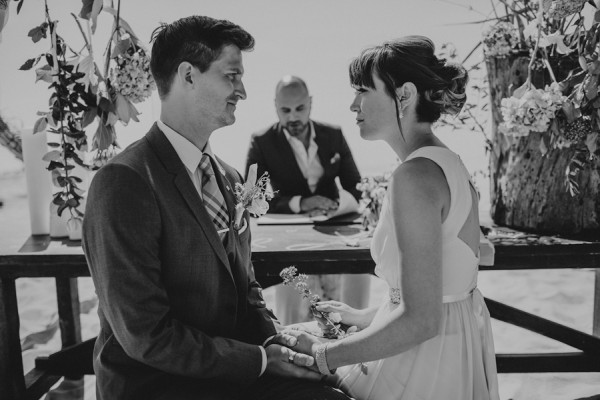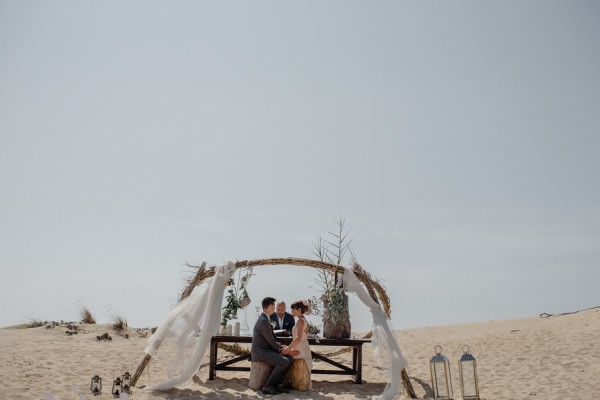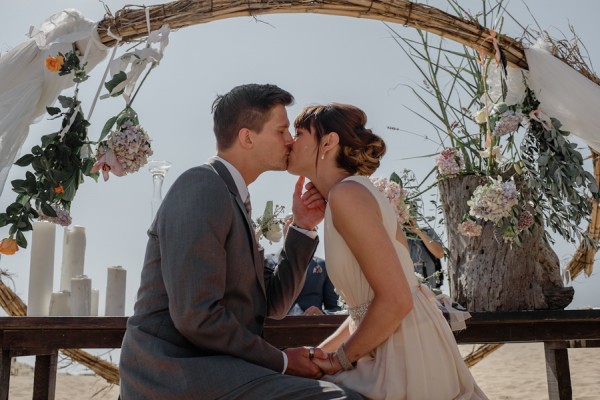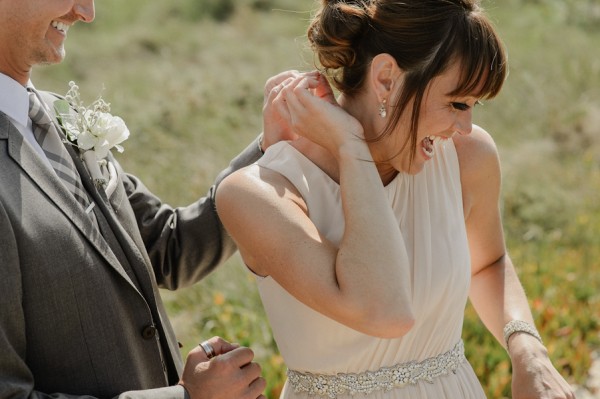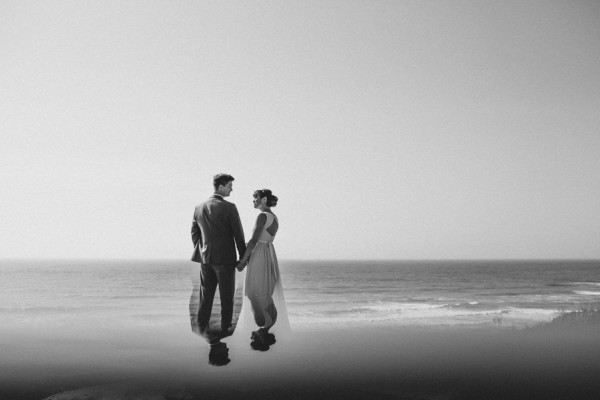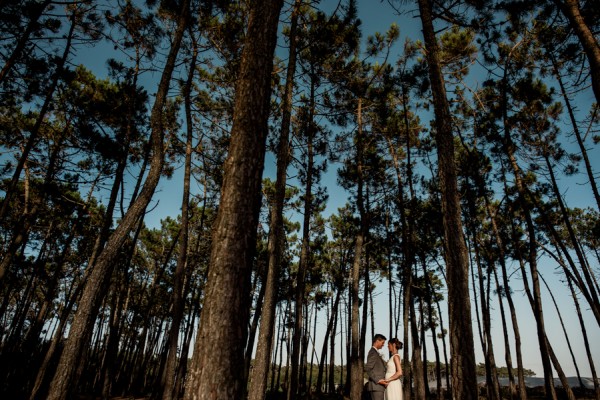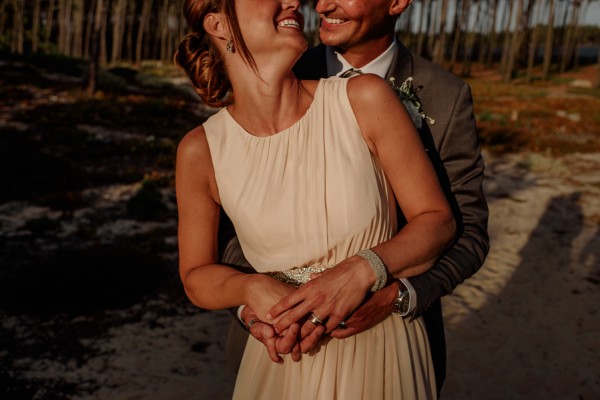 We designed our own wedding rings, and used rose gold for the bride's band and gray gold for the groom's band. We decided to bring those same colors into our wedding, so the bride's dress was a muted rose color and the groom's suit was a warm gray. We each wore small accessories of the other's main color, so the bride had a gray gold bracelet and the groom's tie mixed hues of rose gold with darker grays.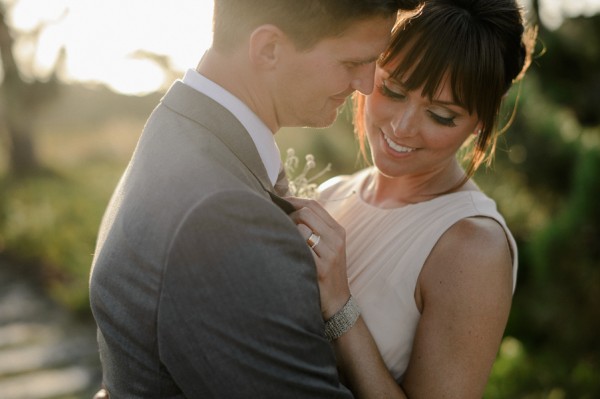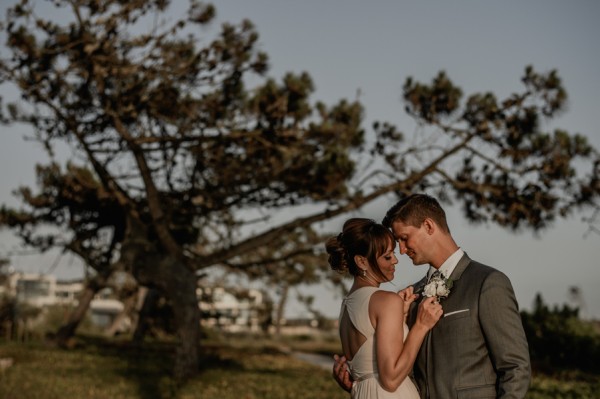 Lots of people will tell you what your wedding should look like – coworkers, friends, family, even strangers – so there is social pressure that can change your wedding from being for you to being for others. Choosing to elope may not be for everyone, but for us it focused the wedding on the two of us. It's easier said than done, but do what's right for you and try to block out the noise. This is the day to celebrate your union, and it should be joyous, not stressful.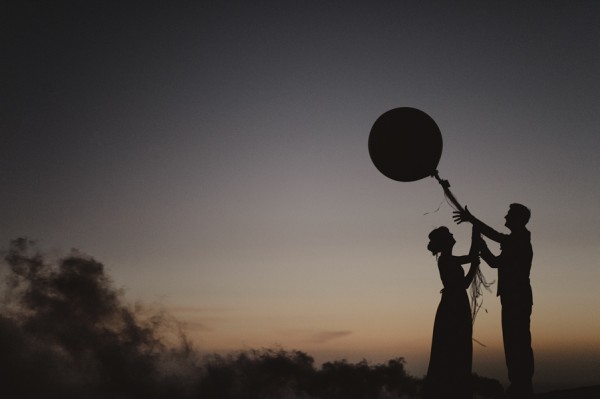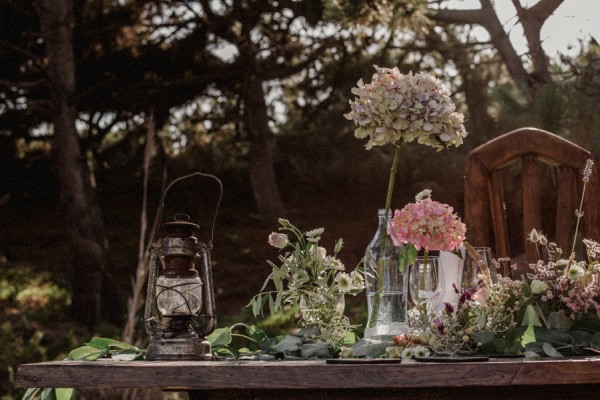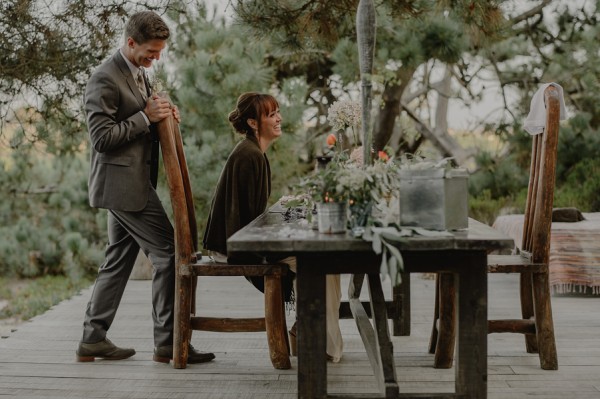 Since it was an elopement, our loved ones were not with us in person for our wedding day. We still wanted to include them in our celebration, so in lieu of a reception toast we asked each of them to email our wedding coordinator with their well-wishes or stories they wanted to share. Those comments were printed out onto small scrolls and presented in a box during our reception, so we had the chance to read our families' love letters aloud to each other.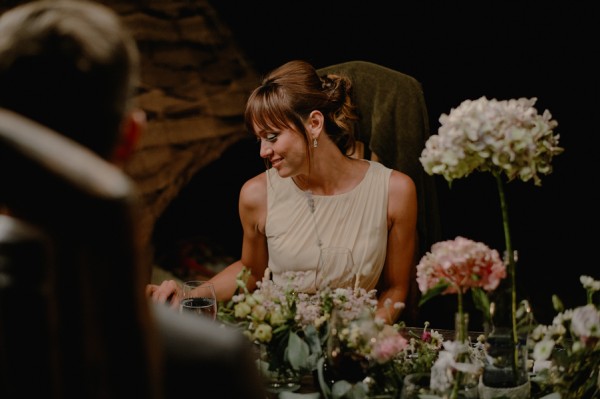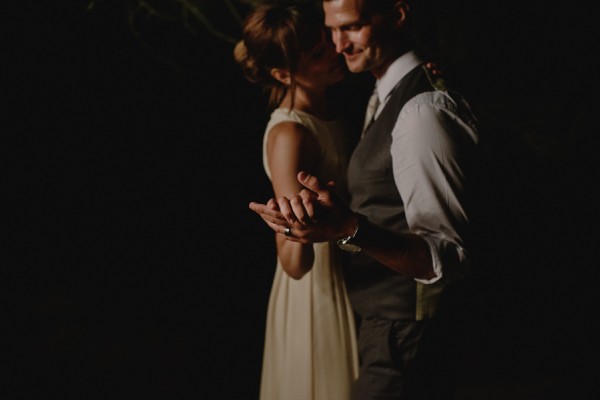 We had an absolutely fantastic photographer (Pedro Vilela) and videographer team (Raquel & Zacarias from Happy Together). The three of them captured the magic of that day beautifully, and we could not have been more thrilled with their demeanor and support. We worked closely with them leading up to the wedding, and met them personally in Lisbon to talk through our plans. All three are wonderful people and we felt a strong kinship to them immediately. The extra time they spent with us before the wedding made it feel like our friends were there to help capture each moment. They brought creativity and joy to the day, and we feel truly blessed that they were part of our wedding.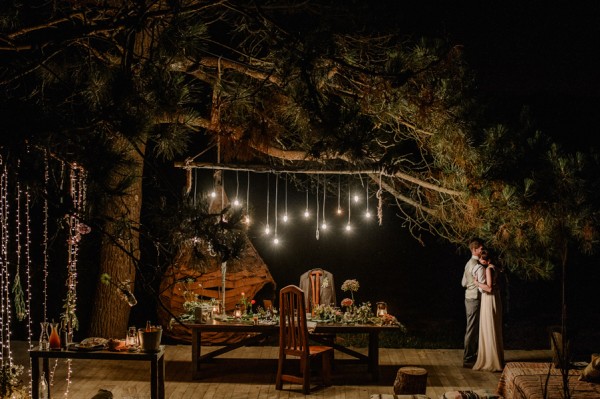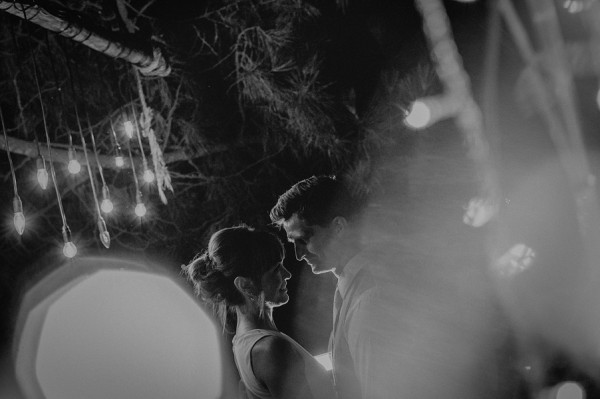 Congratulations to Andrea and Zach, and a huge thanks to Happy Together Films and Pedro Vilela Photography for submitting this gorgeous elopement to Junebug! Want more destination elopement inspo? Then you've got to see this super stylish Anchorage, Alaska elopement!