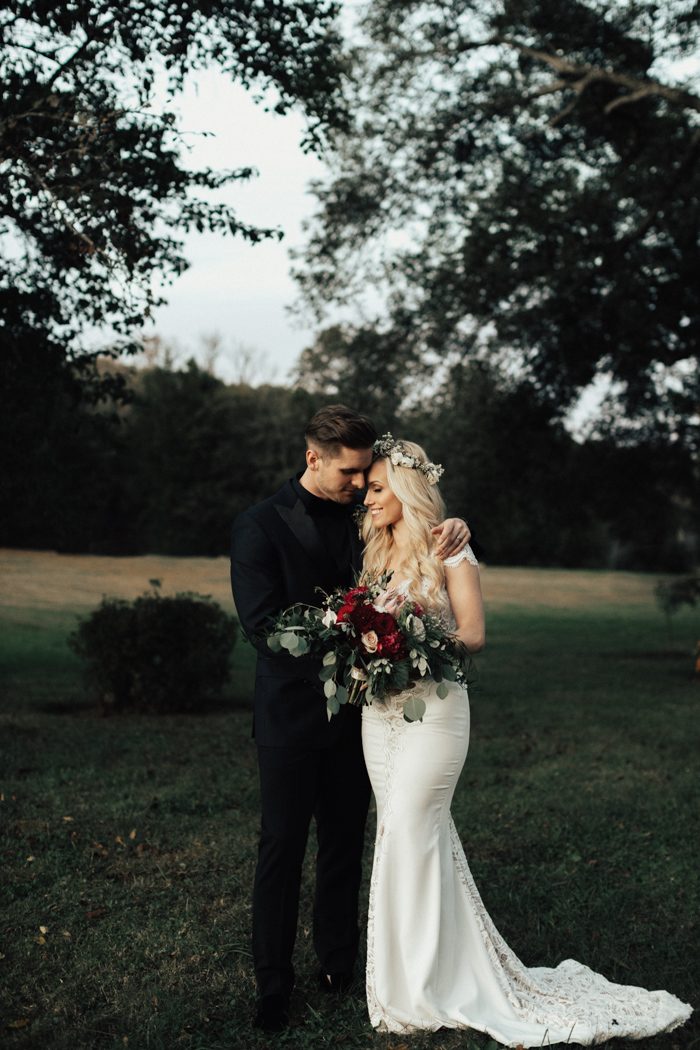 What do you get when you combine autumnal colors, a woodsy ceremony, and a stunning Berta wedding gown? Megan and Scott's fairytale wedding at Drakewood Farm in Nashville! Katherine Joy Photography allowed us to witness and fall in love with every moment of this special day, which started with three reveals to the bridal party, the father of the bride, and the groom and ended with everyone busting a move on the dance floor. But the highlight was, without a doubt, the enchanting ceremony in the woods that featured an overgrown greenery and floral backdrop and a perfect sunset peaking through the giant trees. Drakewood Farm was the perfect setting for this autumn wedding that was full of impeccable style, accented with charming details, and overflowing with the purest moments of love.
The Couple:
Megan and Scott
The Wedding:
Drakewood Farm, Nashville, Tennessee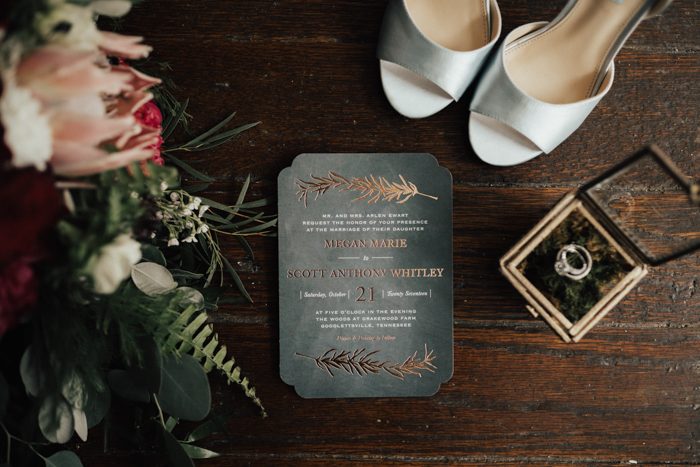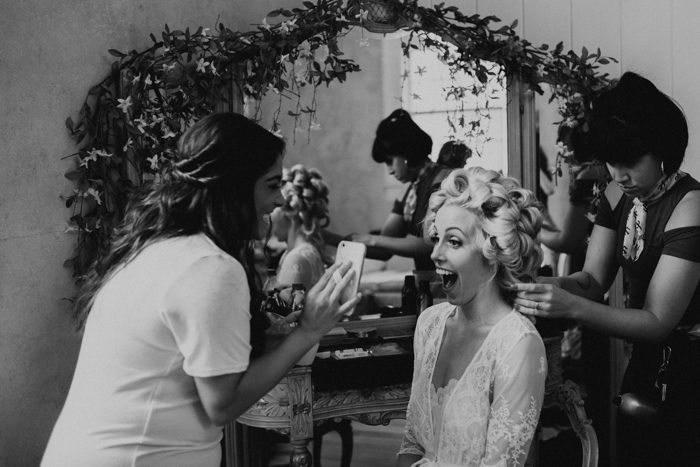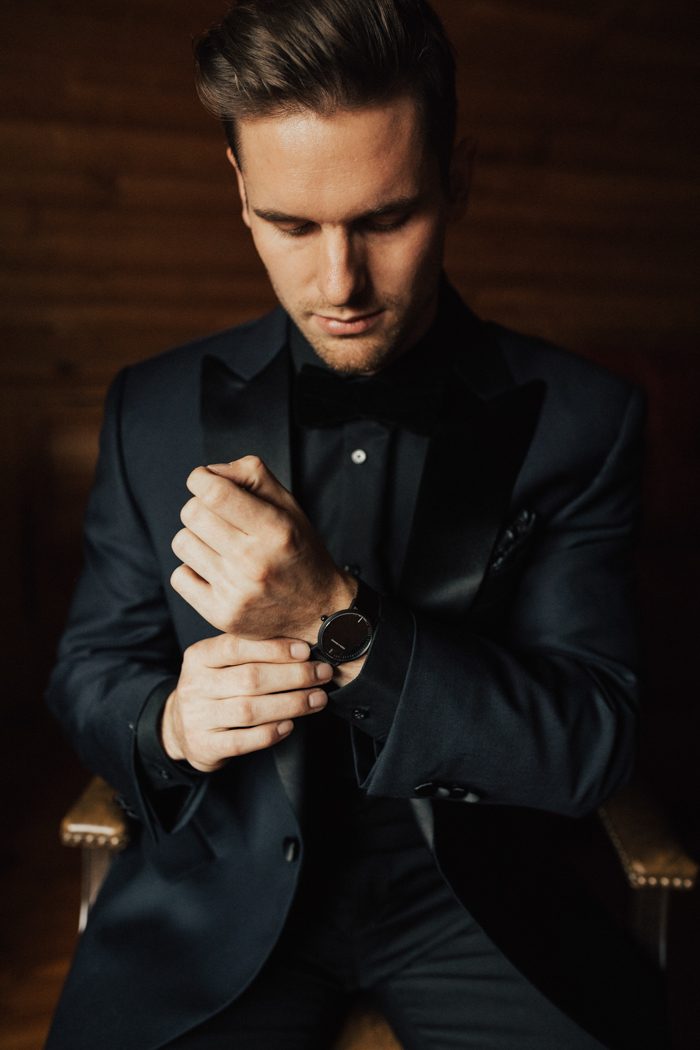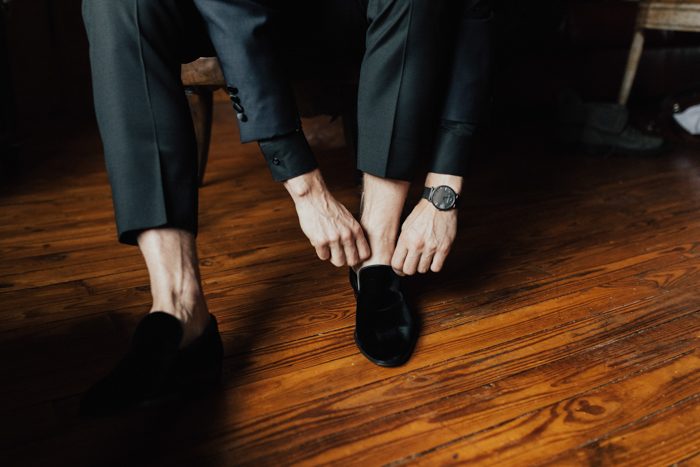 My number one priority was the fashion. It's not that I didn't care about the other things, but I had dreamed about the fashion forever. Berta has always been my dream wedding dress designer, but I didn't think I would actually get to get married in one! There is nothing in the world like a Berta gown. The craft of the beadwork, the elegance of the silhouette — it's all just perfection. You know when someone is wearing a Berta. I had tried on dresses for months and never found anything that even could slightly compare to the feeling I had when I slipped on this dress for the first time. I wanted my dress to be a statement. I wanted the mix of sexy and classic elegance, and that's exactly how my dress made me feel. My mom was with me when I tried it on for the first time and all of us, including the sweetest woman helping us with gowns, broke down when I put it on.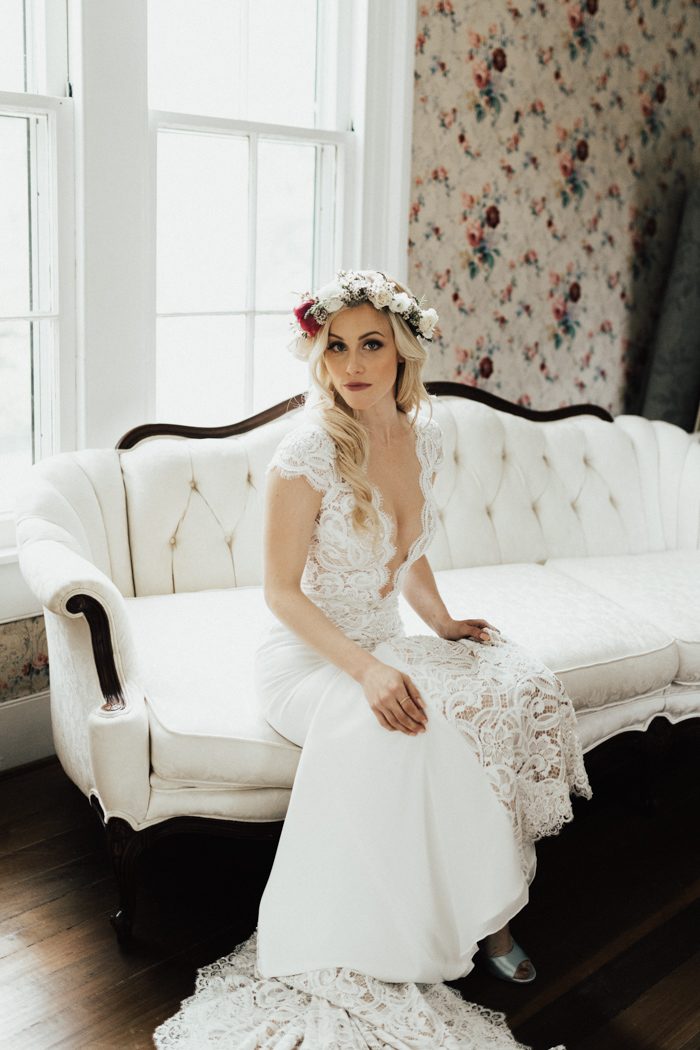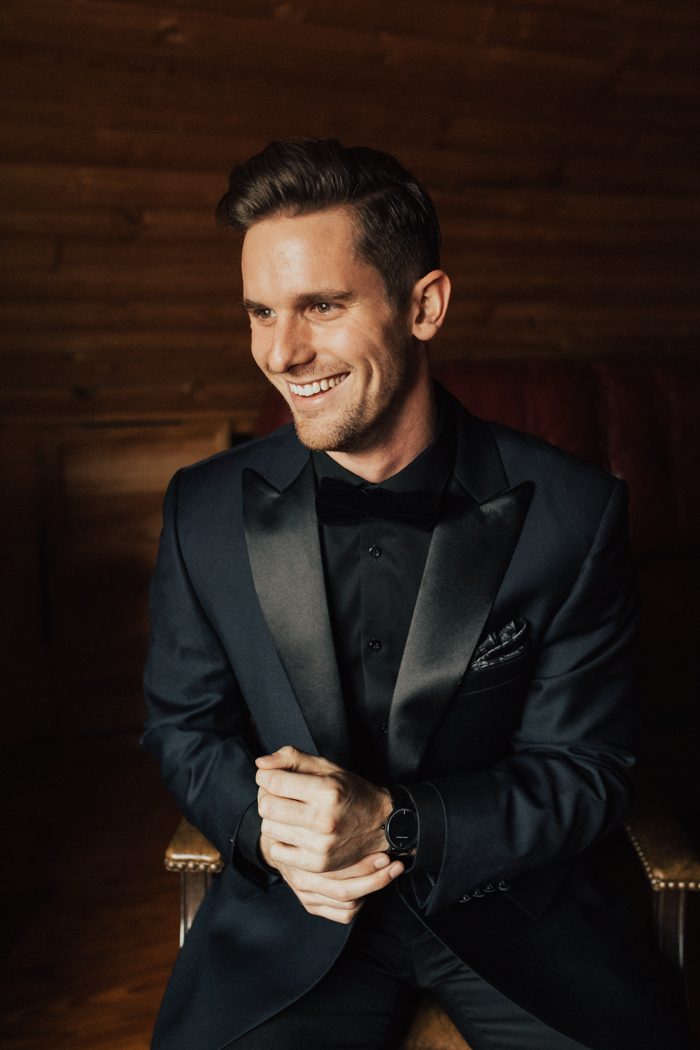 My Mom and Dad gave me a pair of beautiful diamond flower earrings as a wedding gift, and my something borrowed was the diamond necklace my grandfather had given my Mom on her 16th birthday. It's very special to my Mom, and wearing it was an honor.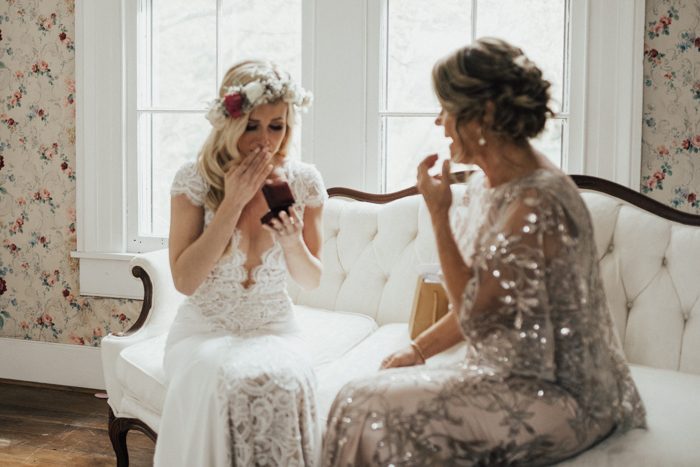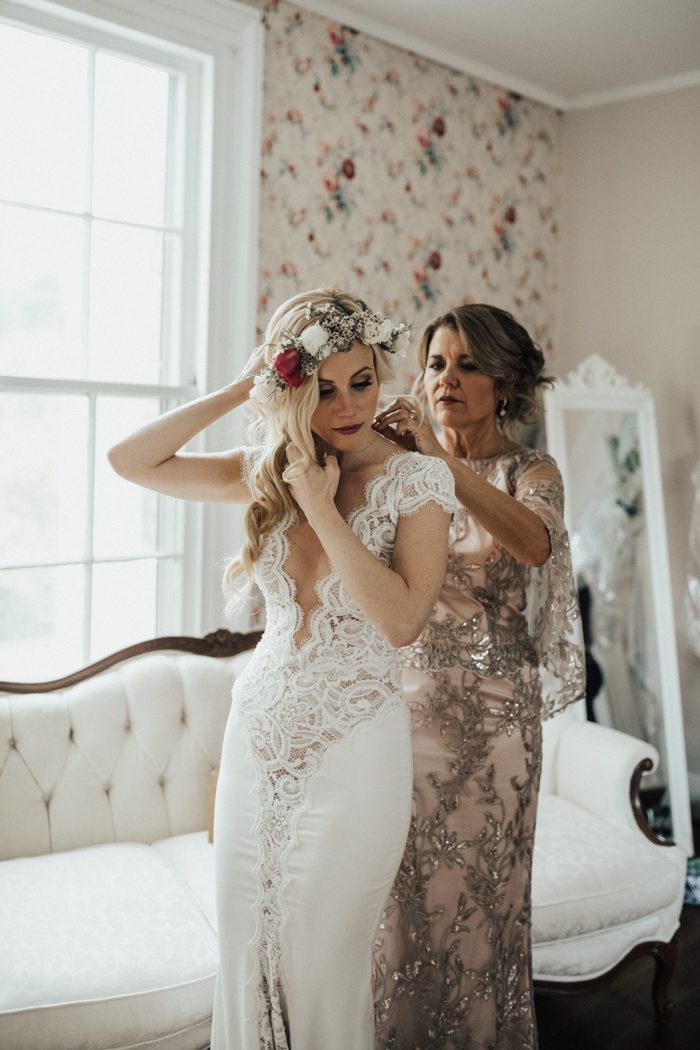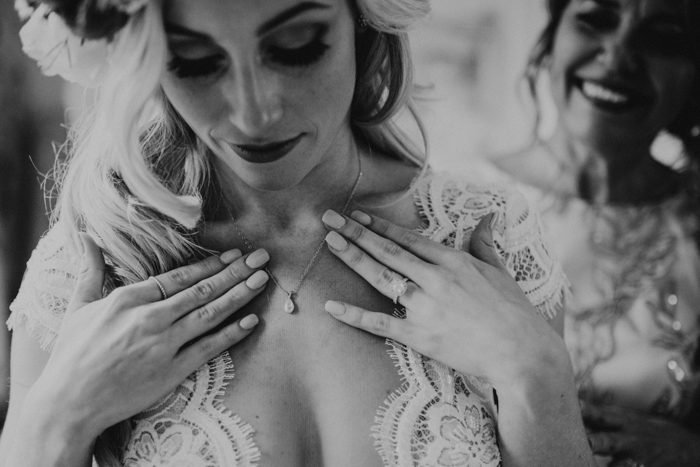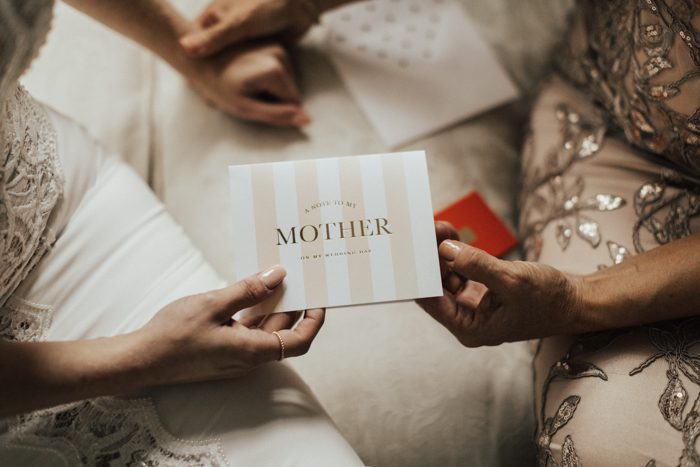 Scott wrote me cards that one of my Maids of Honor gave me throughout the night before and day of the wedding. Scott had them scheduled to be delivered at times of stress and knew just what I needed to laugh and lighten a stressful day. Each card was very thoughtful. It was as if he was with me the entire day leading to the ceremony. The last card was delivered with a surprise: the most perfect dainty diamond necklace that he picked out himself. It was perfect and remains something I wear every day.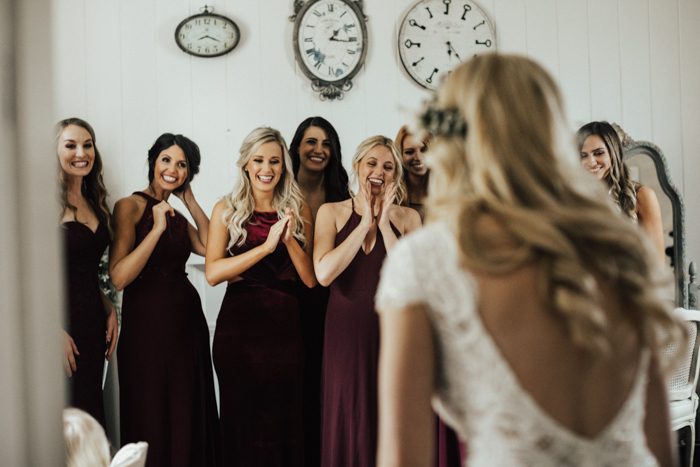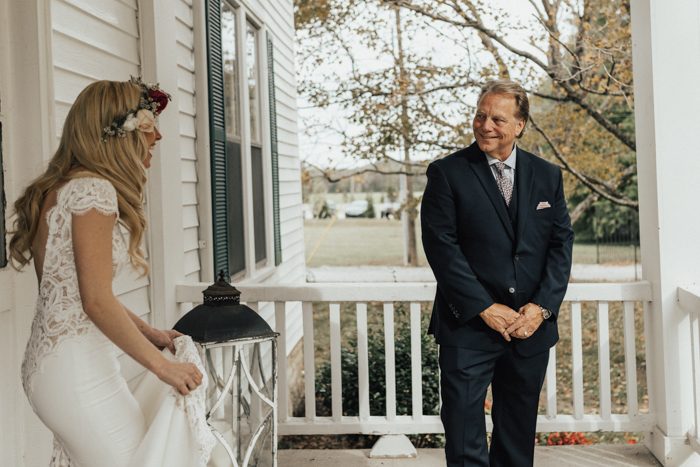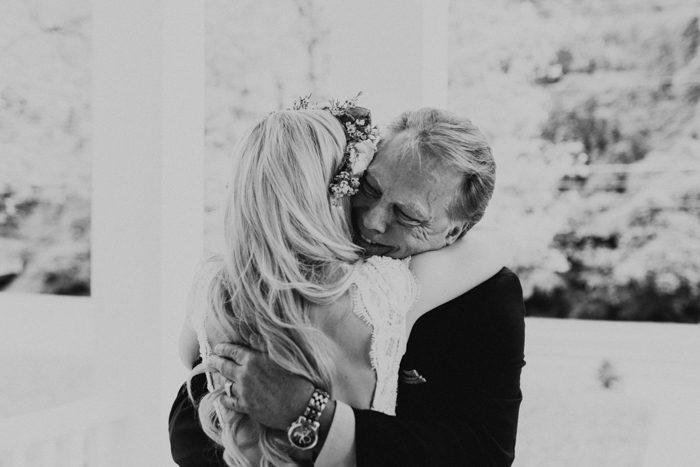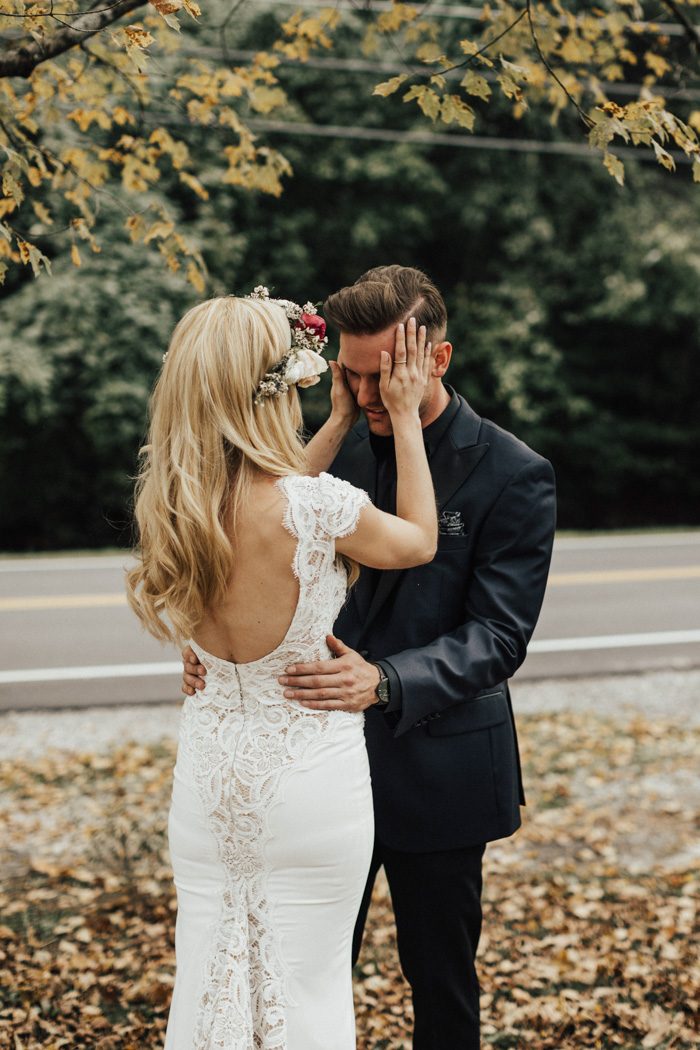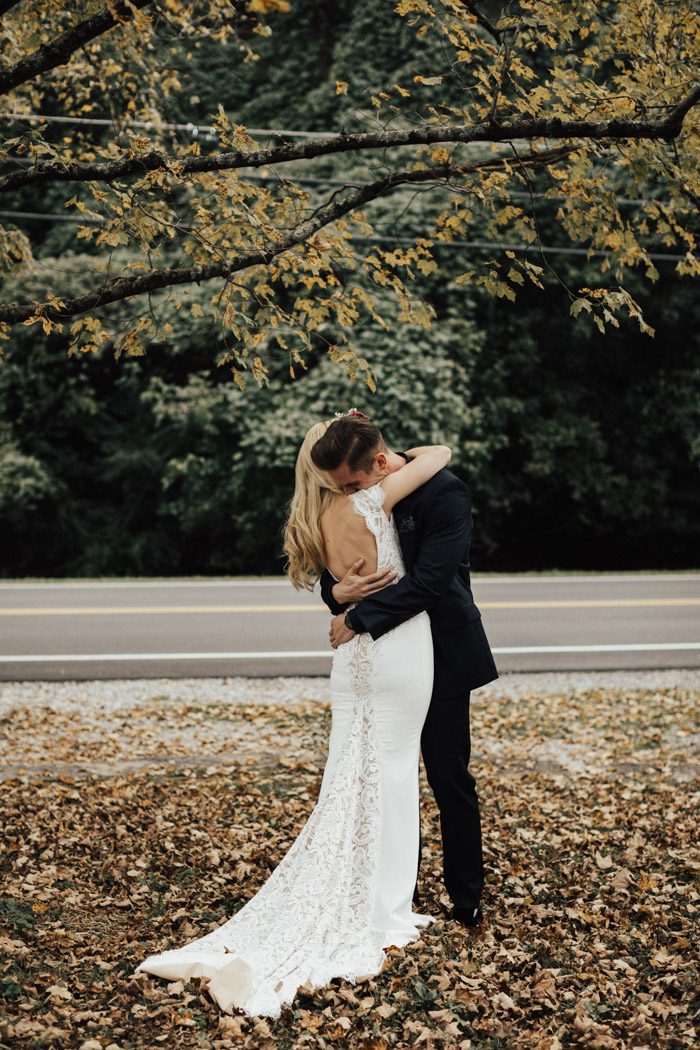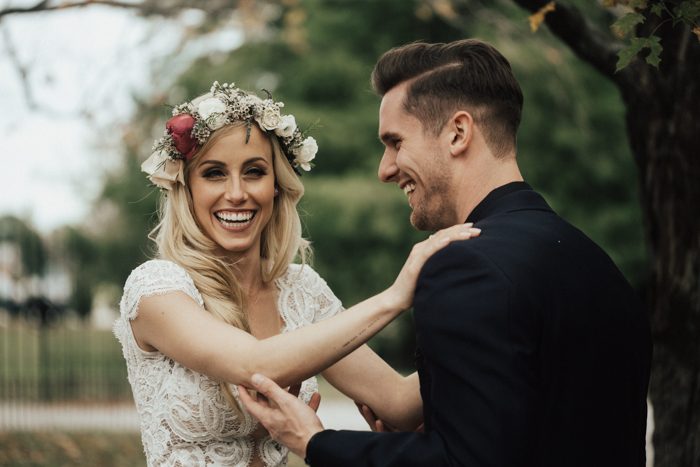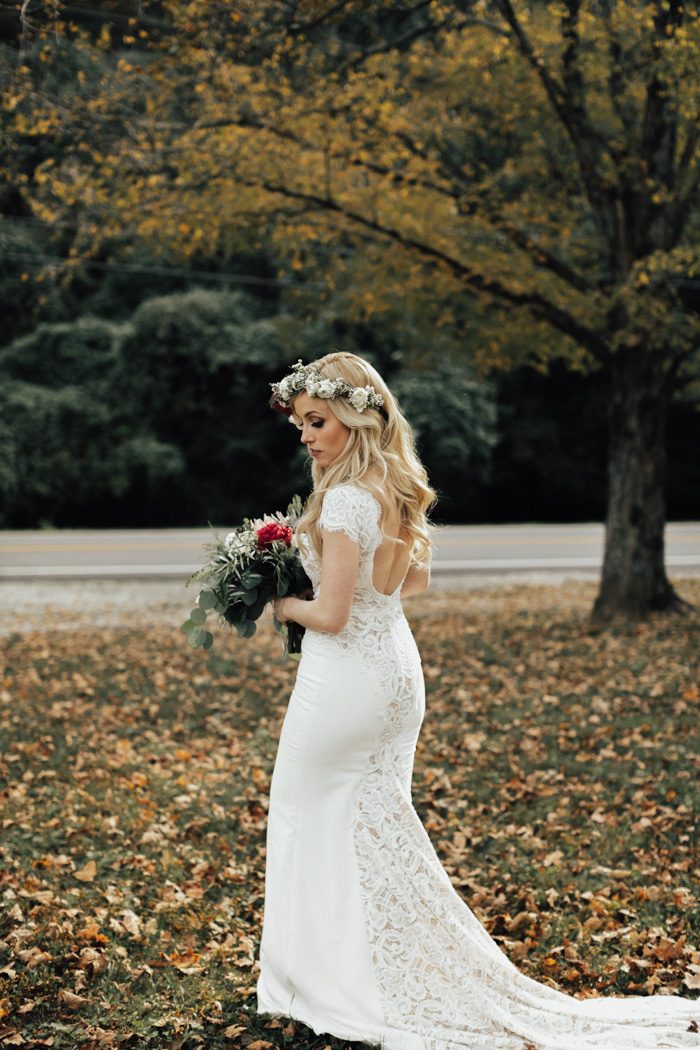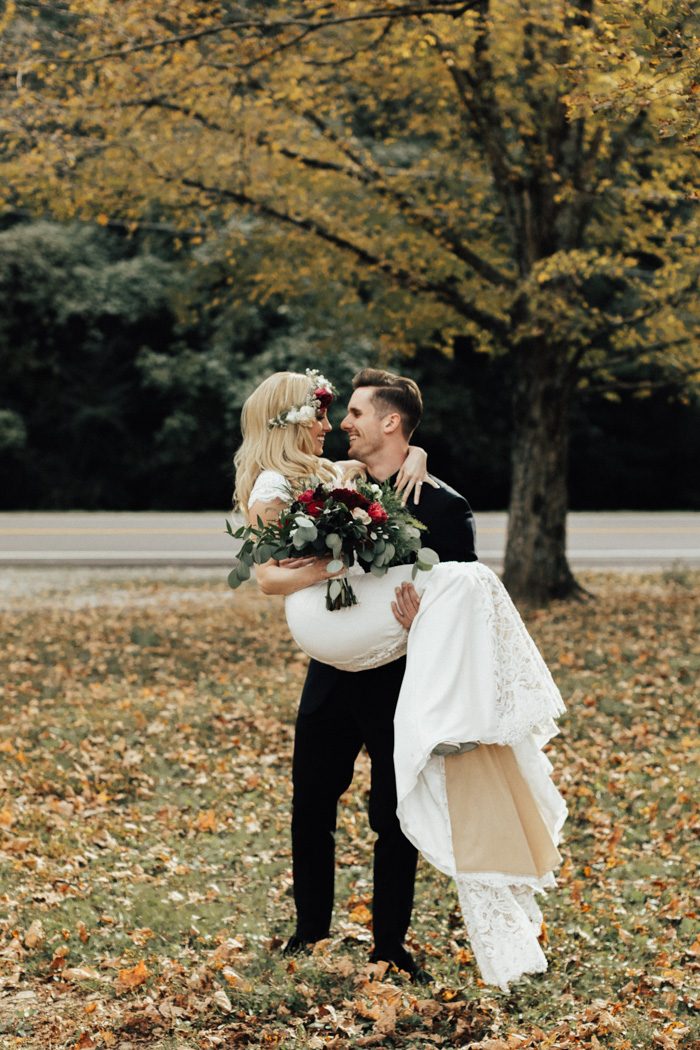 All the girls that stood next to me have been my dearest friends for a very long time. I had a range of best friends from elementary, middle, and high school, as well as friends from college and adult-life best friends. I felt like I really knew what would look beautiful on all of them, so I handpicked each dress for each girl. I wanted them to be similar shades but unique in either texture, neckline, or silhouette. So we had the perfect mixture of chiffon, lace, tulle, and velvet. They all looked stunning in their dresses, and the entire look came together better than I could have ever imagined!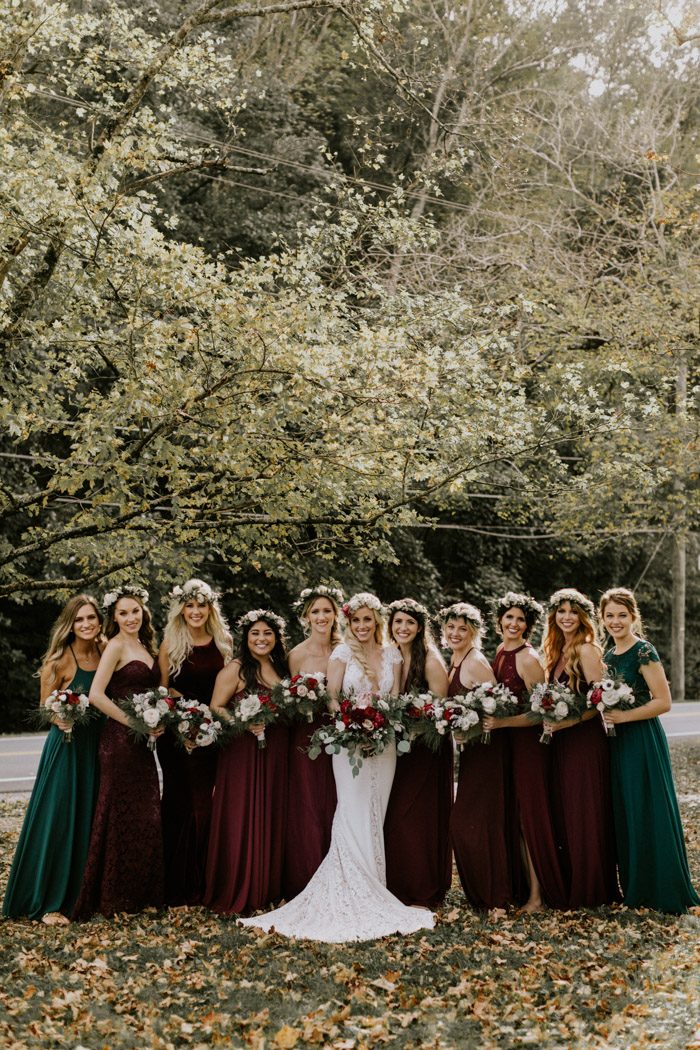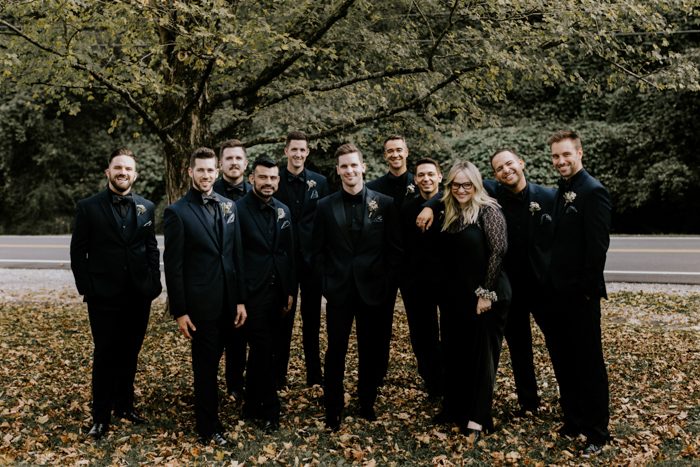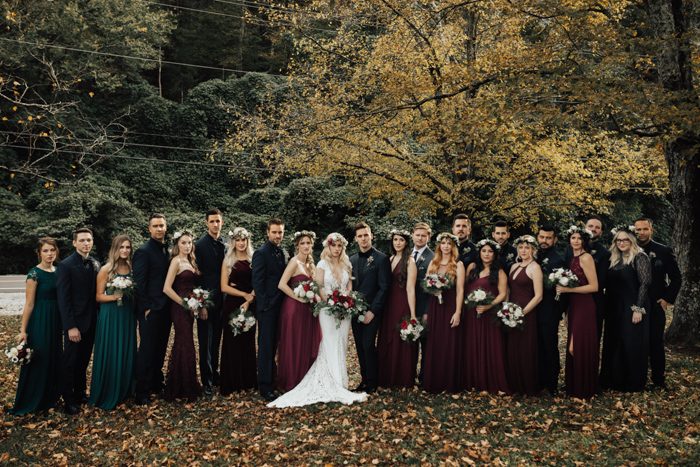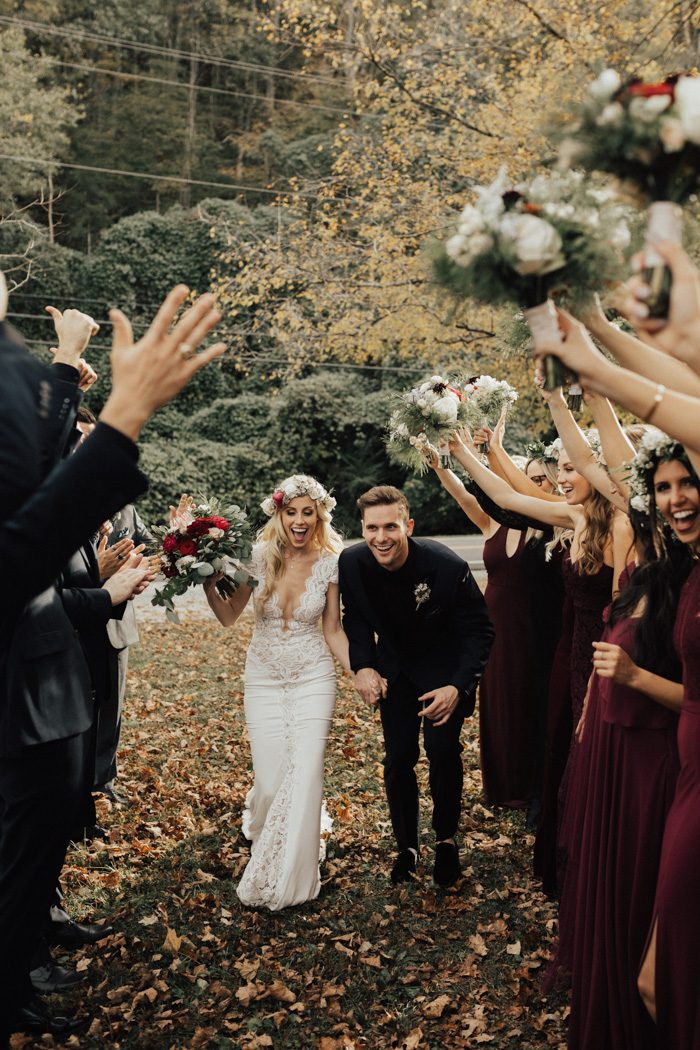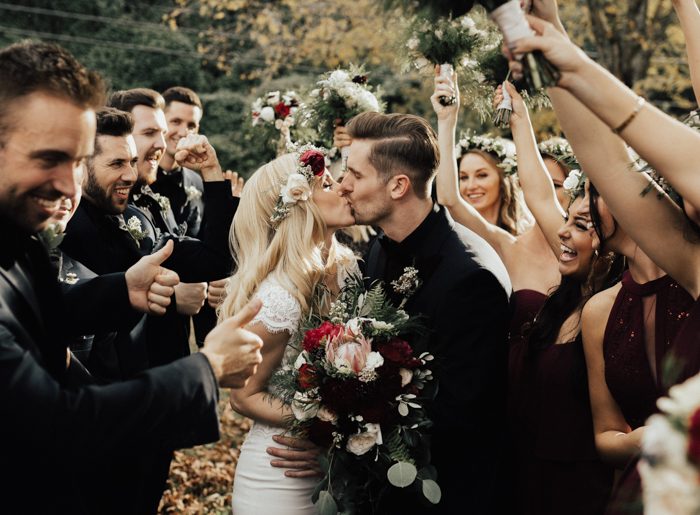 Drakewood Farm was the first venue we visited in Nashville. I am from Texas, so we had looked at multiple venues there but never found anything that made us say, "This is it!" I really wanted to be surrounded by huge trees and woods for the ceremony. We had booked a full day of seeing venues one weekend when I was visiting Scott in Nashville, and our first stop was Drakewood Farm. The minute I walked into the wooded ceremony location, I knew it was the one. That was exactly what I had always dreamed of. It was a like fairytale come to life and just standing in it felt magical!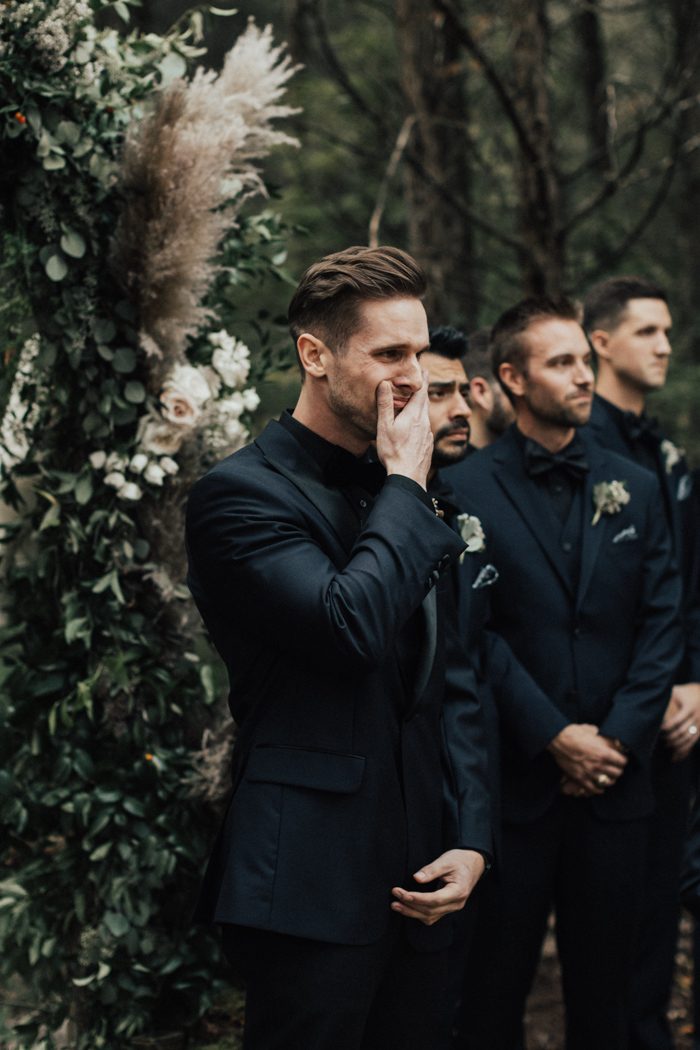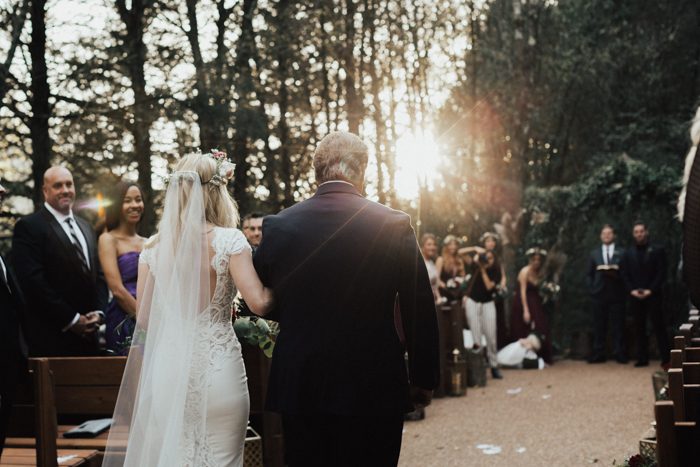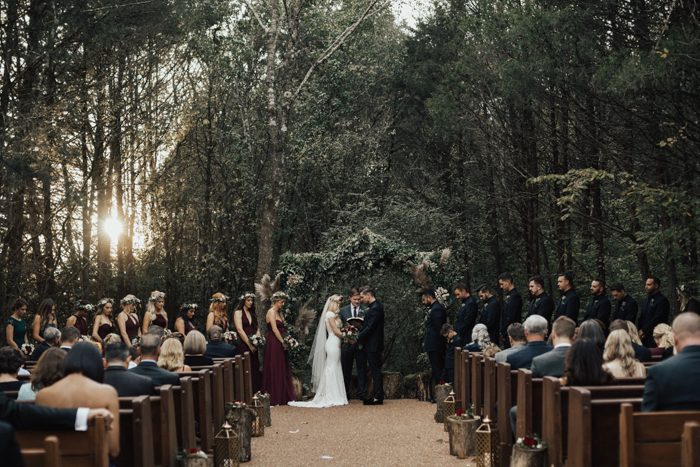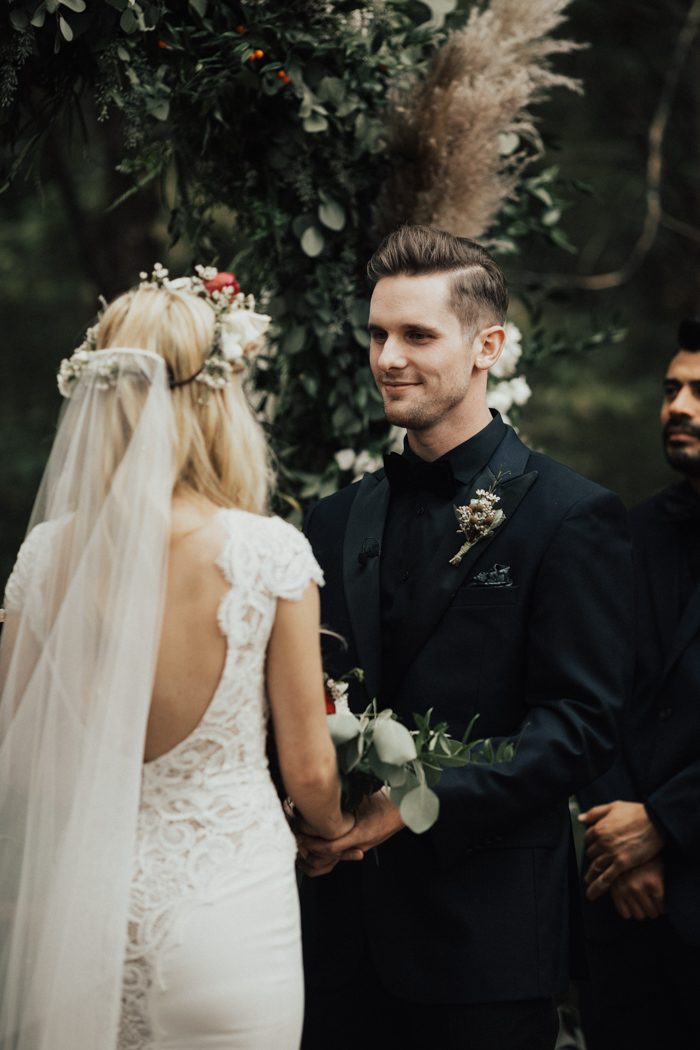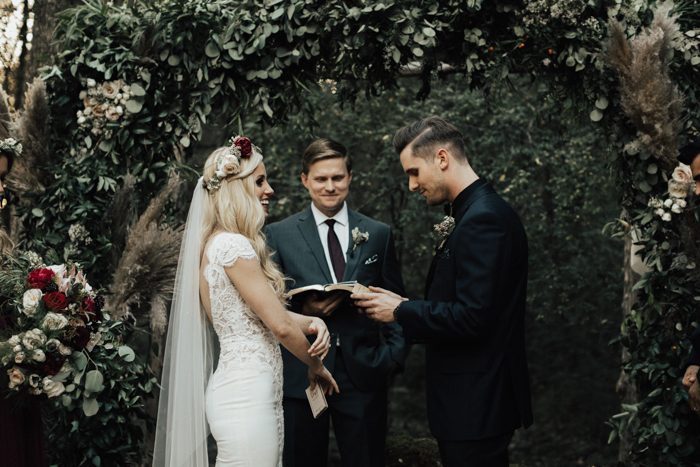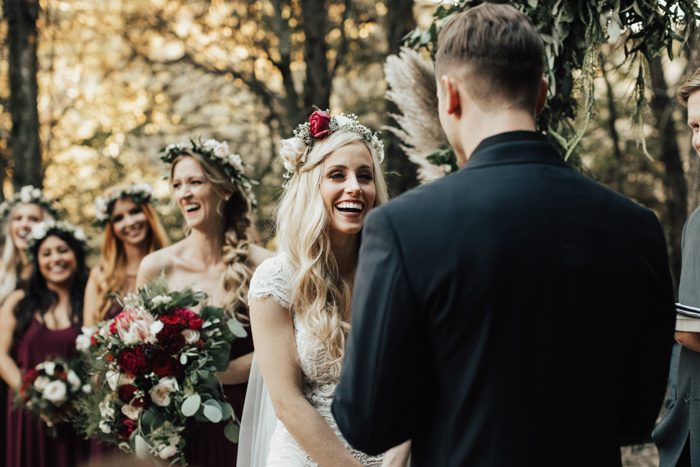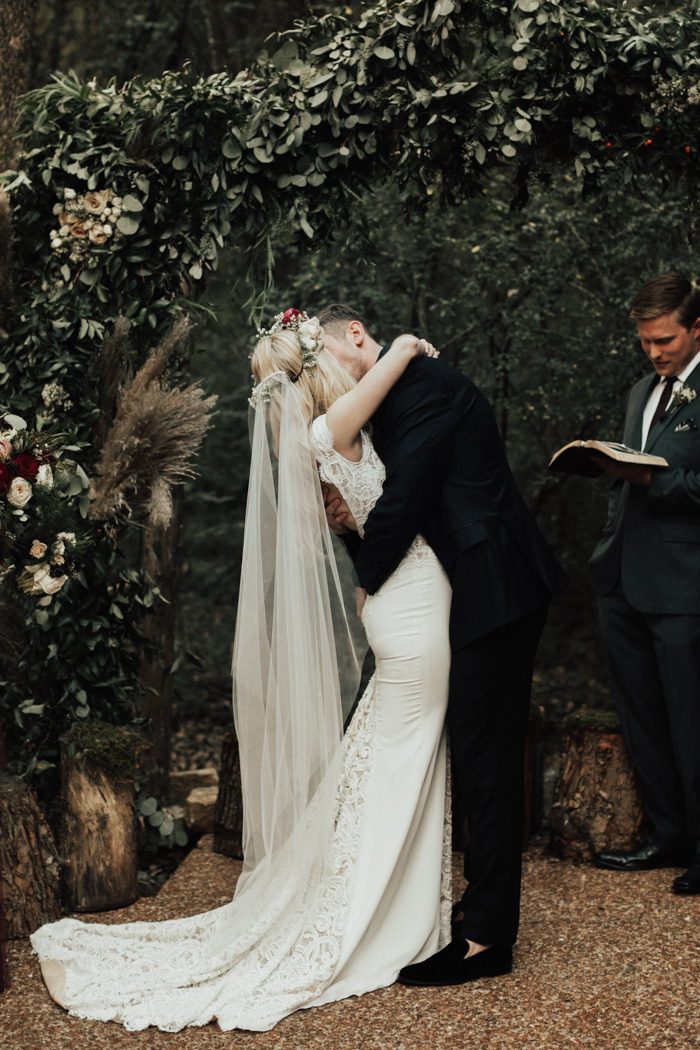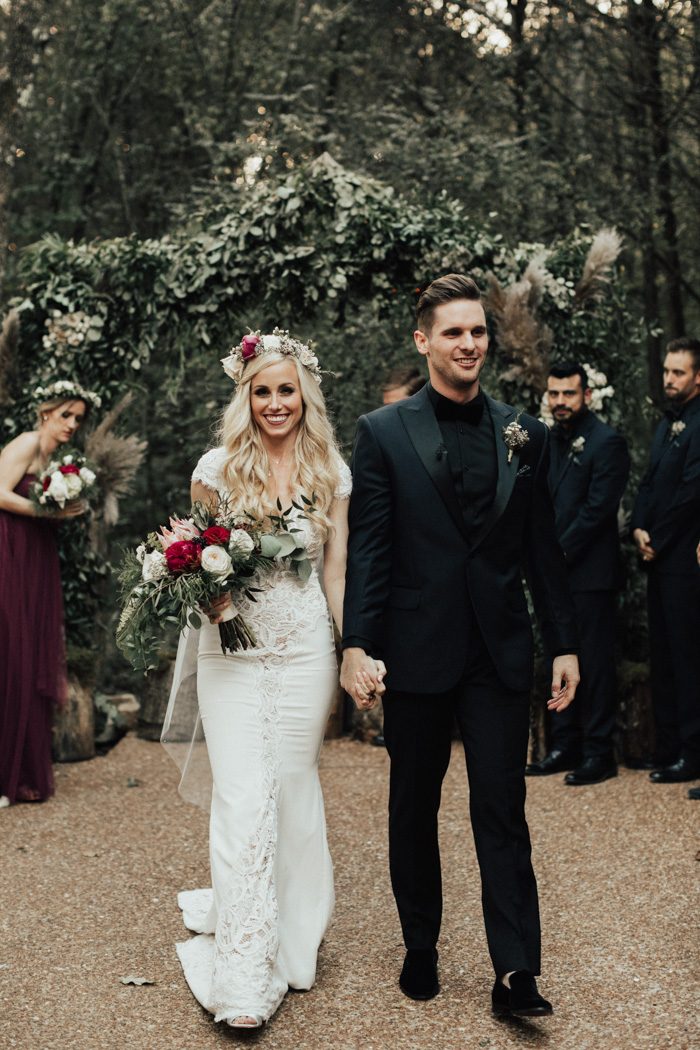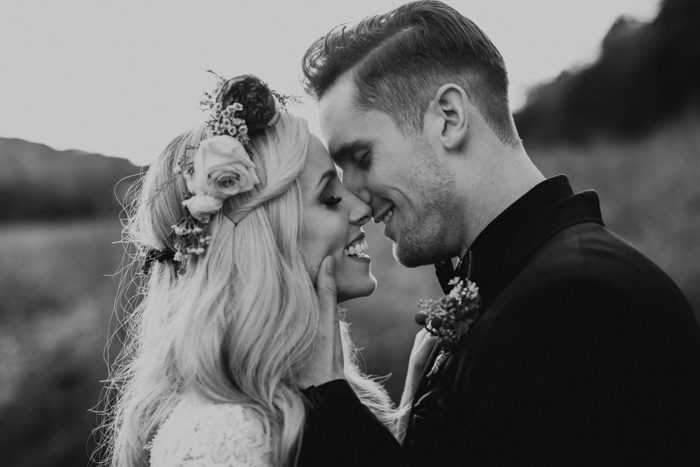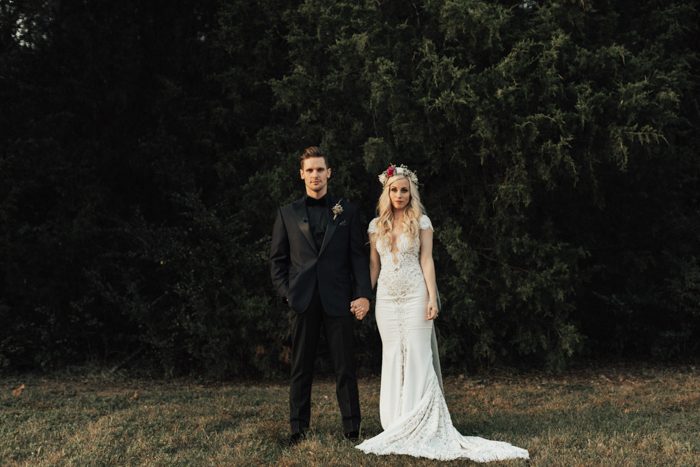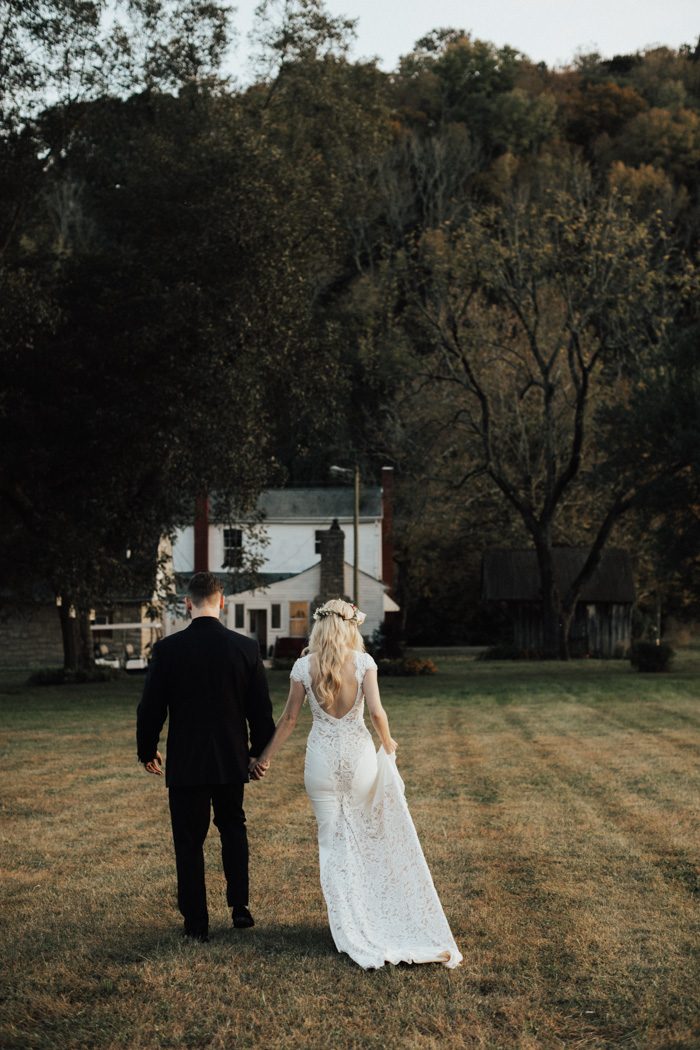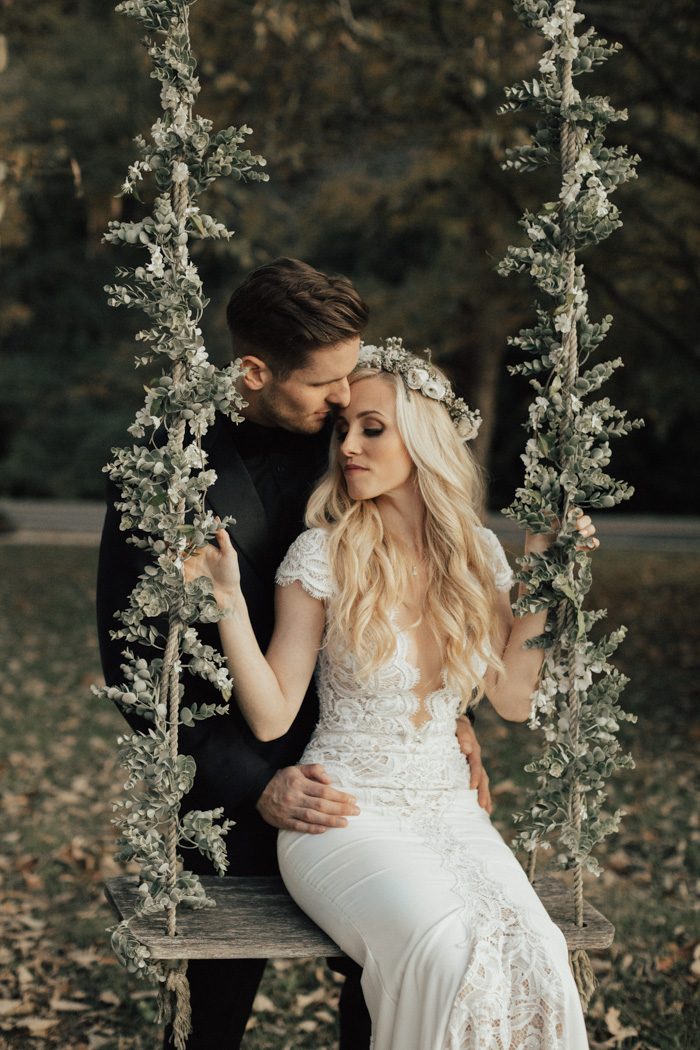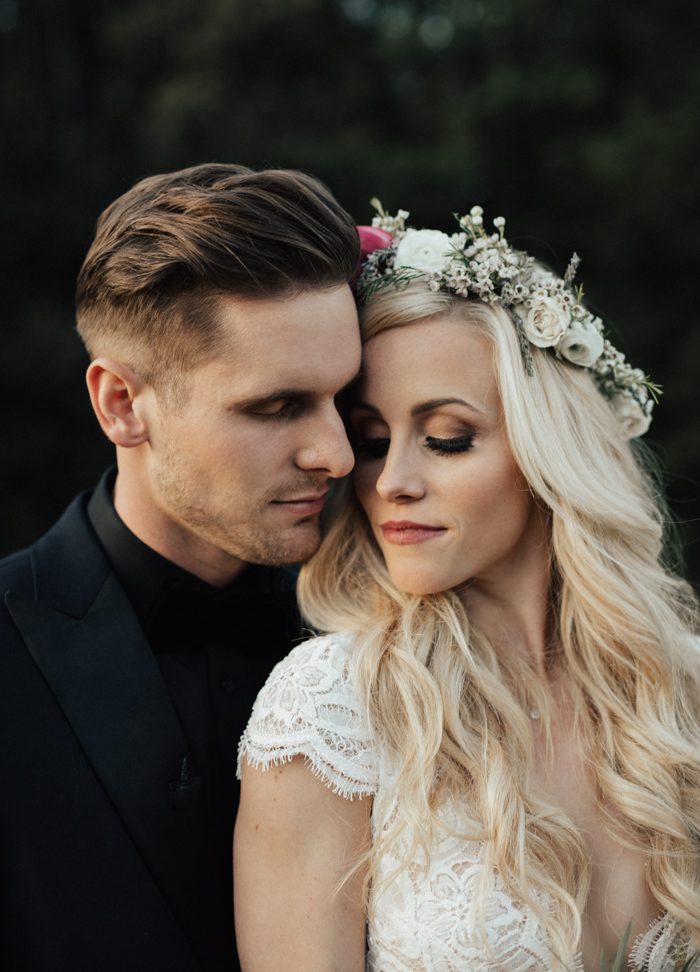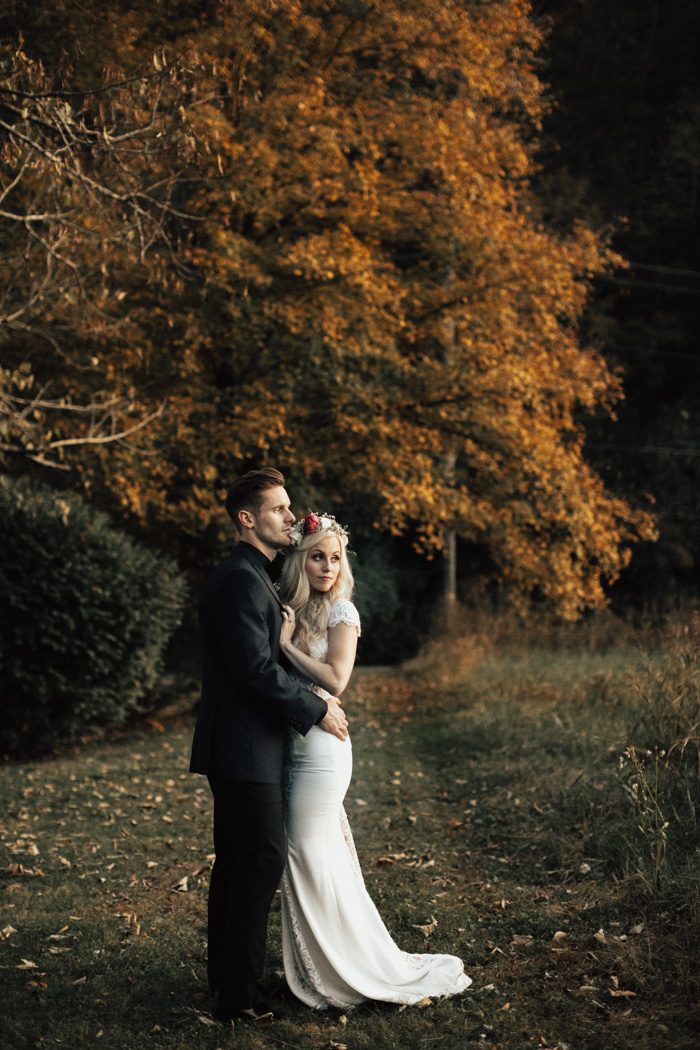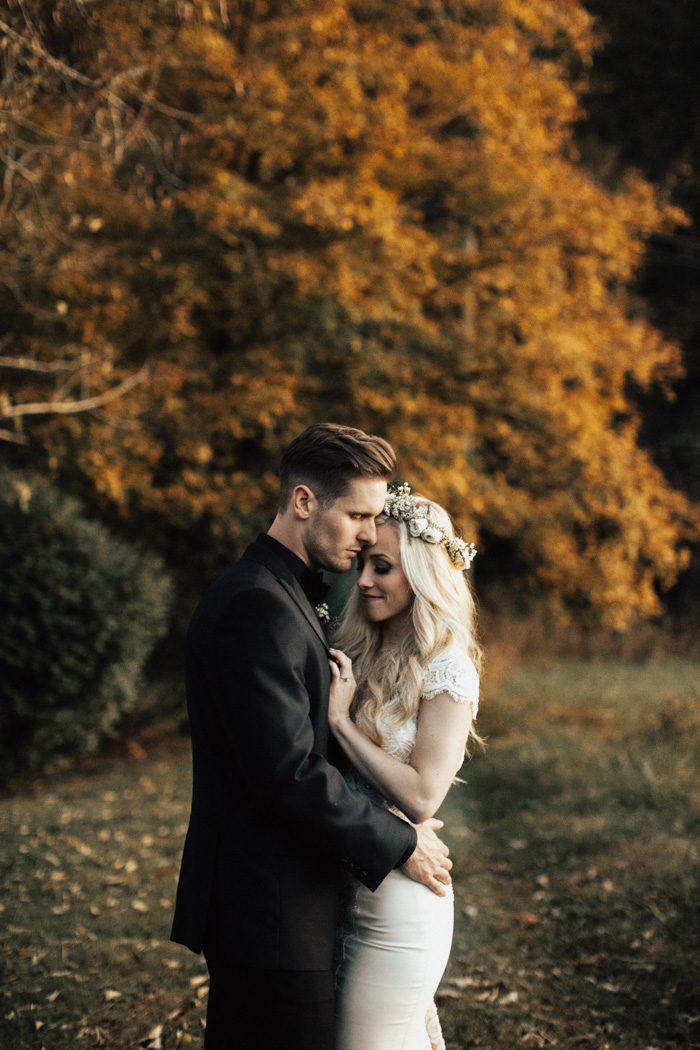 Our advice is to keep reminding yourself that your wedding is just one day. It's one day before you start the rest of your life. Remember to prepare for the marriage, and not just the one day. I planned up to one week before the wedding and then I gave the control to the Lord. I knew it was going to be perfect and I didn't need my hands in anything else. I spent that week preparing my vows, preparing my heart, and loving on the people that helped make the week so special.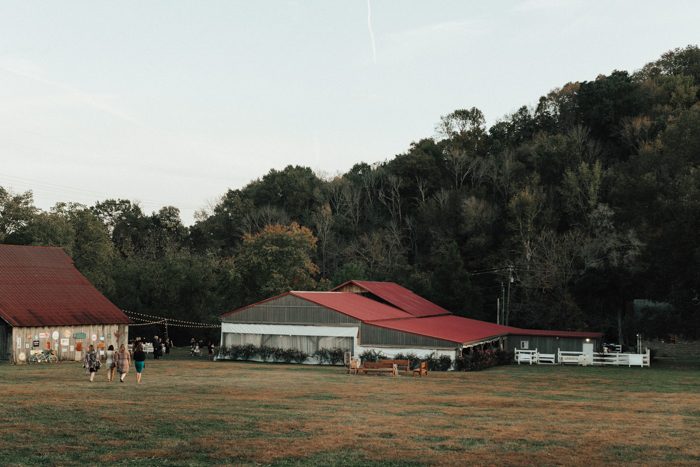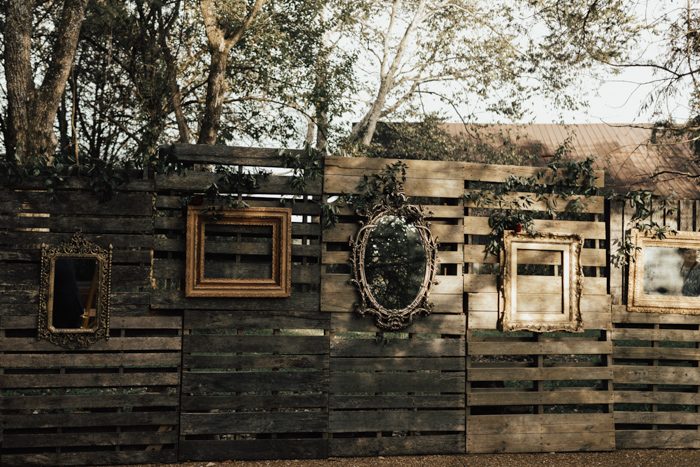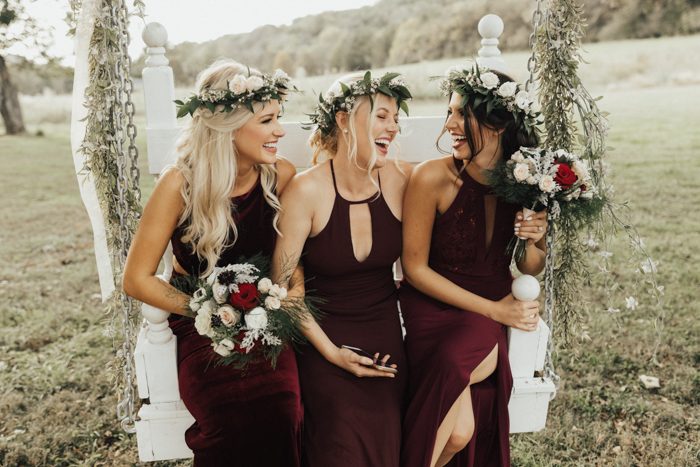 Also, give your cell phone to your maid of honor and have her deal with all the questions from the people asking! You don't need to deal with any of that right before your wedding. That was the best thing that I did that week, and it took enormous amounts of stress off my plate. Thank God for best friends!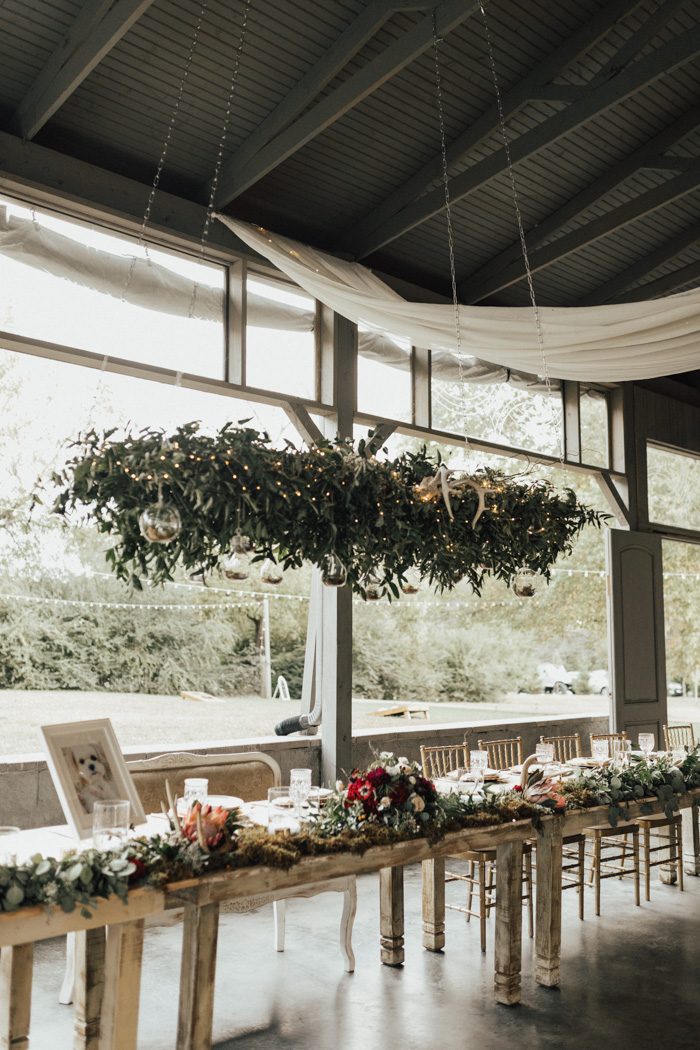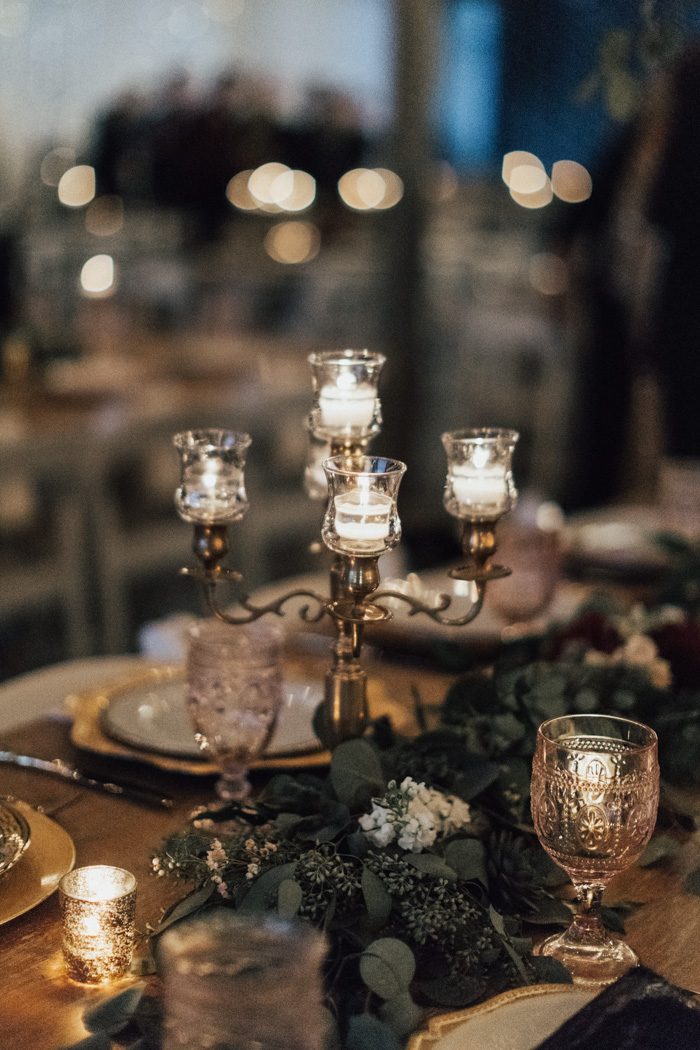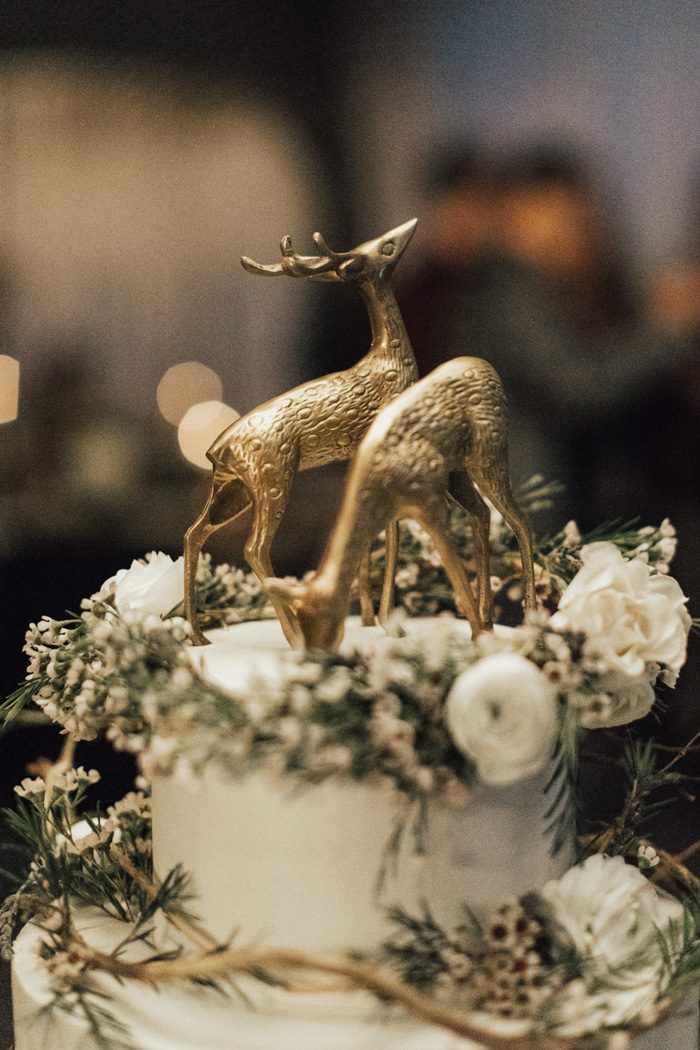 The whole day was truly the most unforgettable day. We felt like we lived our very own fairytale. We watched our dream wedding play out in every moment of the day. One of my favorite parts, though, was the last dance Scott and I shared completely alone at the end of the night. Everyone had left the reception hall and were outside waiting for our exit. The room was still twinkling in lights, and we got to take a moment alone to just look around and soak up every little detail. It was such a special moment for us, and one we are so thankful we took the time for it! Then we walked out to the most epic and unexpected firework show, and that was the perfect ending to the most perfect day of our lives!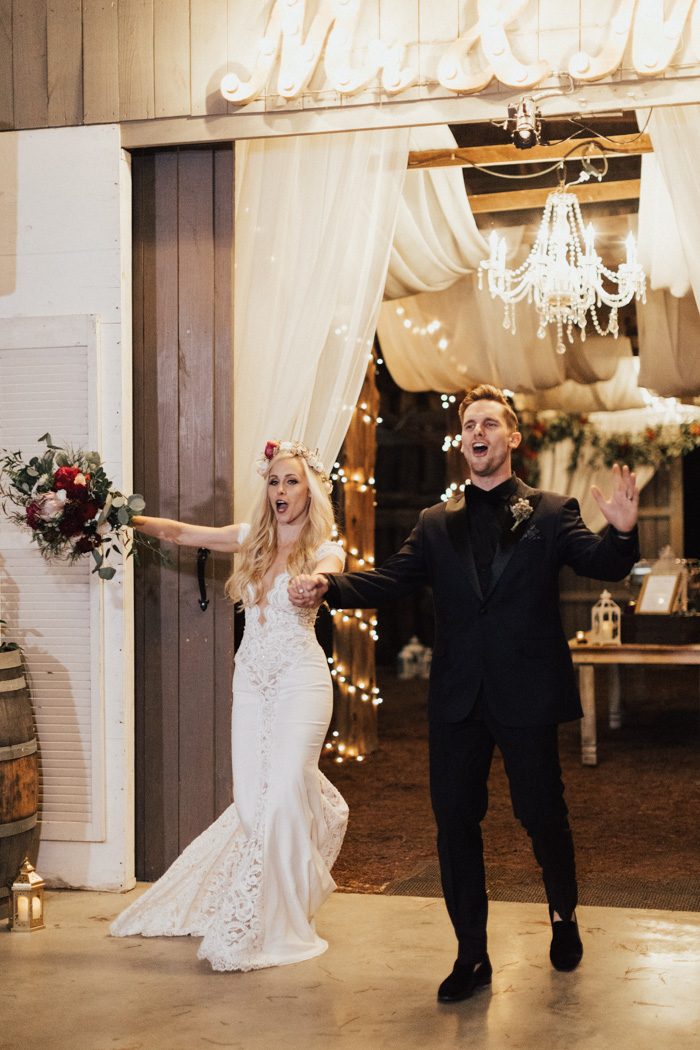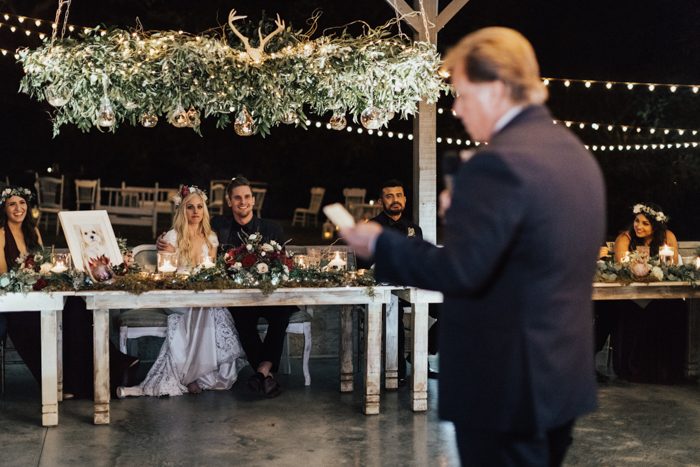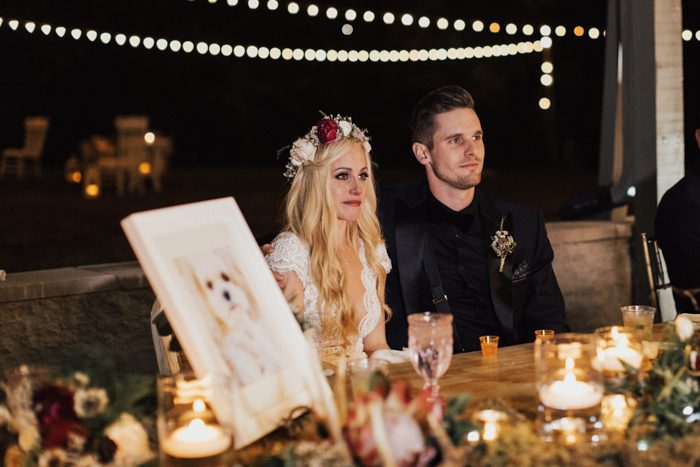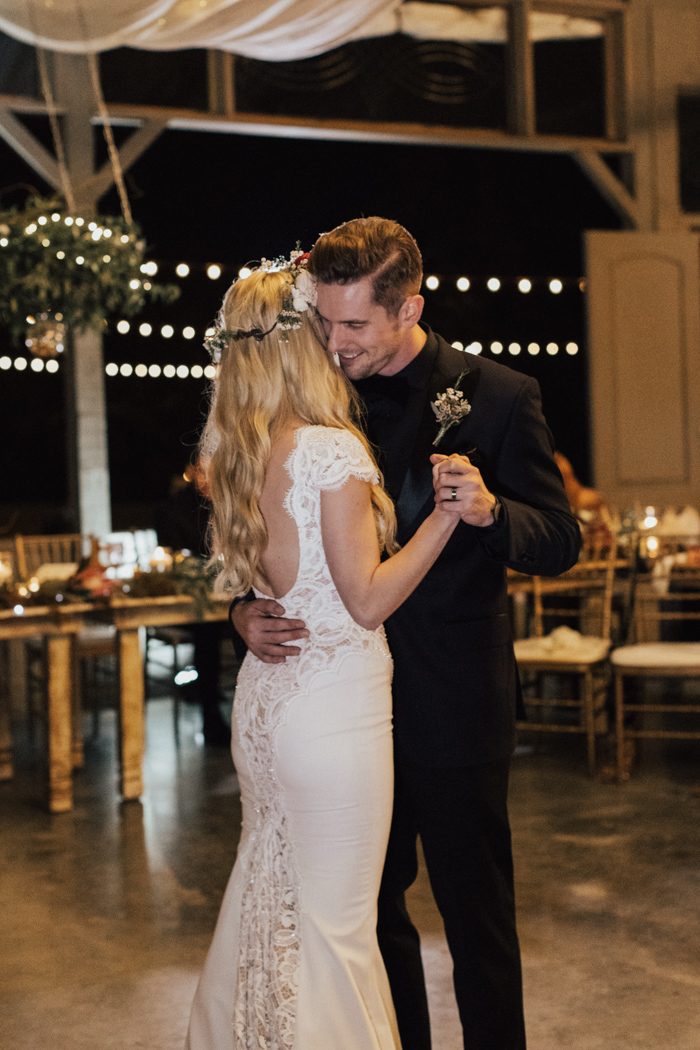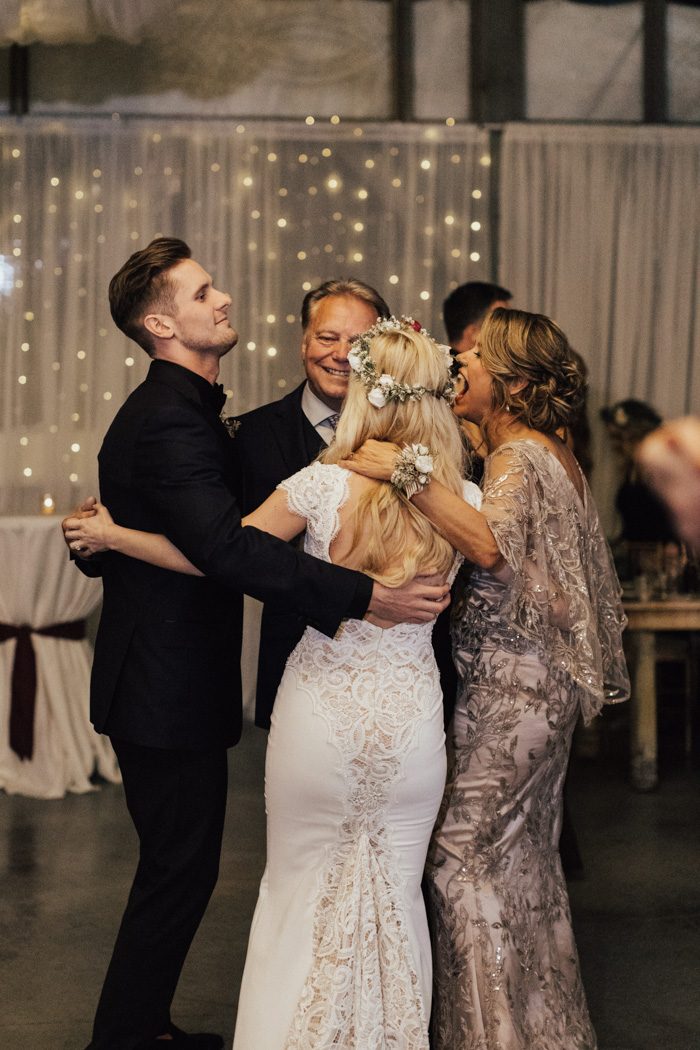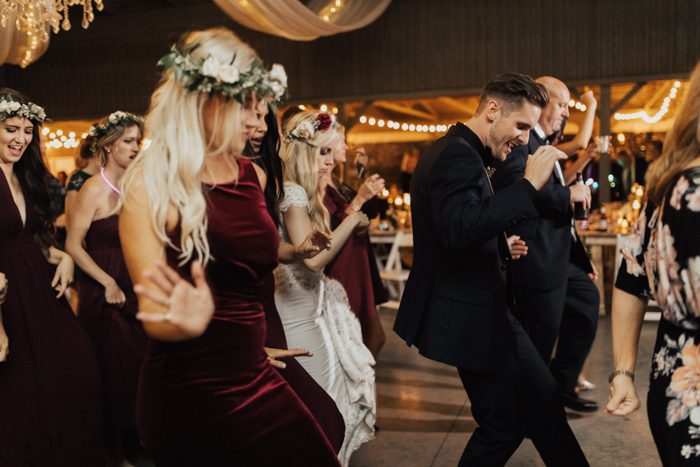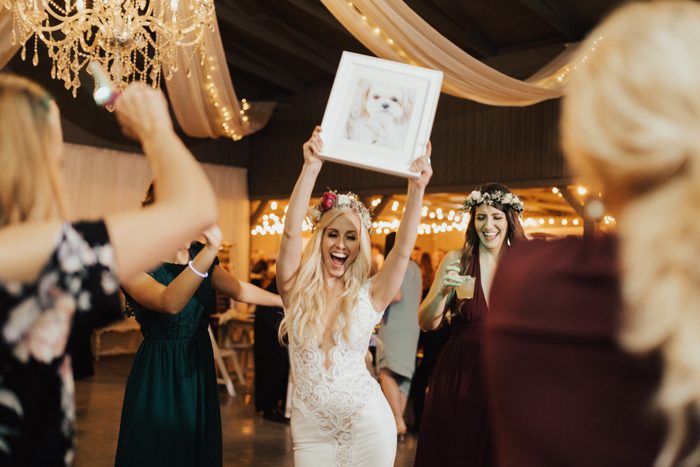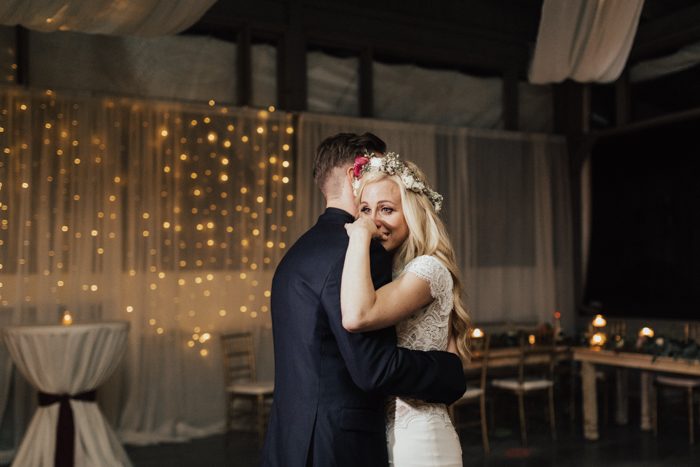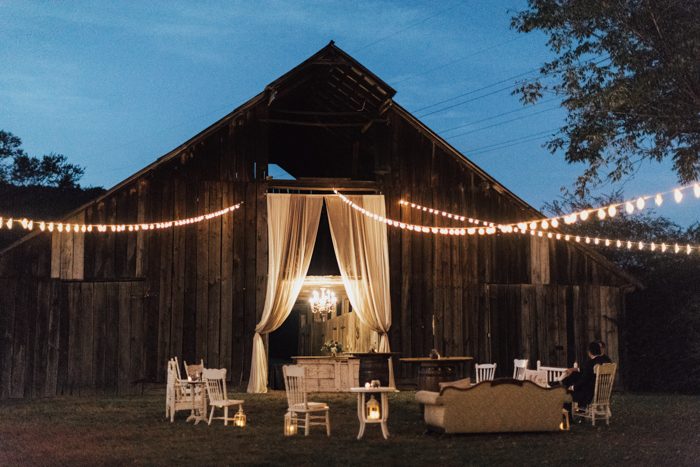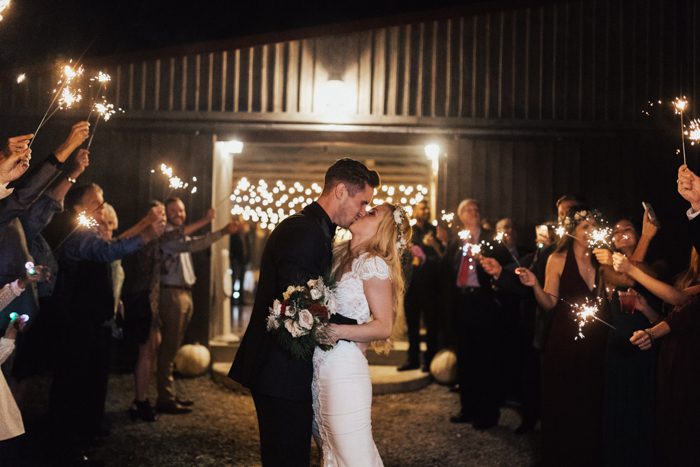 A heartfelt congratulations to Megan and Scott, and a sincere thanks to Katherine Joy Photography for sharing this Drakewood Farm wedding with Junebug! Want to see more autumnal wedding inspiration? We've got the most beautiful autumnal apple orchard wedding at Clark's Cove Farm and Inn that we know you'll love!