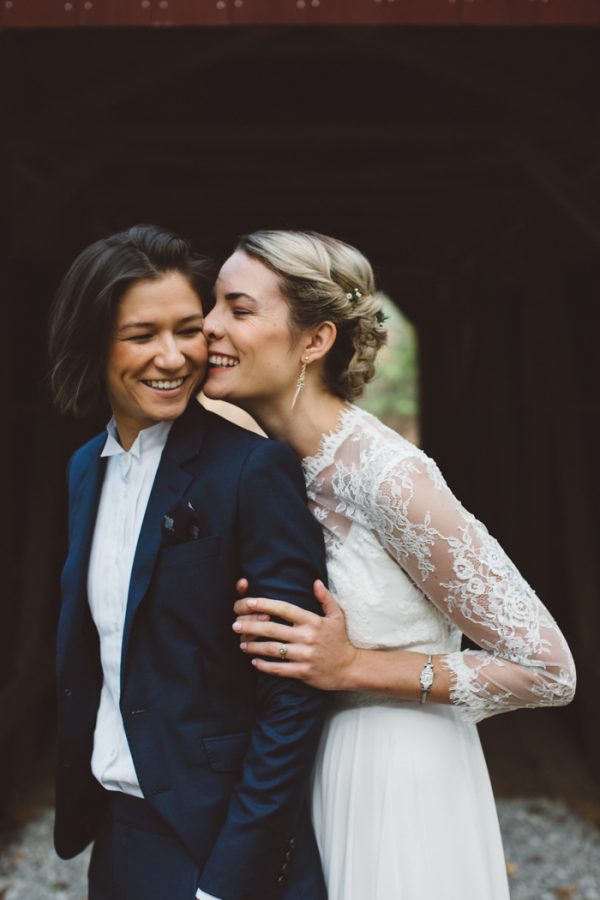 Mae and Bryna's apple orchard wedding was based on a dream Mae once had, so it's no wonder their wedding's autumnal vibes feel so inspired! The couple's wedding fell on the first day of the apple-picking season at Clark's Cove Farm and Inn, and we love how they transformed the space into the rustic wedding venue of their dreams with DIY wooden signs, florals in warm tones, and tons of festive gourds. Alisha Siegel Photography captured the newlyweds' day beautifully, including every inch of their sophisticated autumn reception décor!
The Couple:
Mae and Bryna
The Wedding:
Clark's Cove Farm and Inn, Walpole, Maine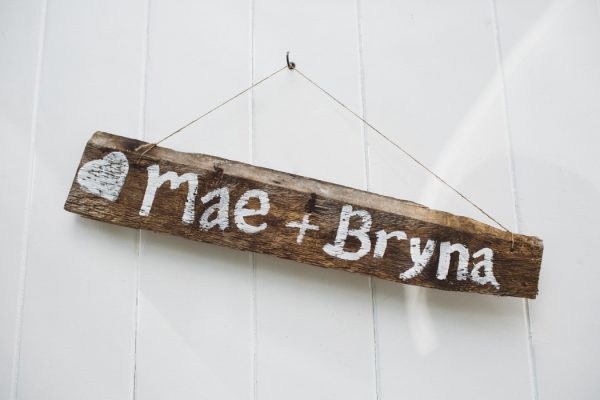 We wanted to create a big party where everyone we cared about could feel welcome and warm without focusing too much on the theatrics and ceremony of it all. We knew that a lot of people would be traveling from far, far away– so it was important that everyone could roll in and feel comfortable eating, drinking, playing and feeling like they were still at home.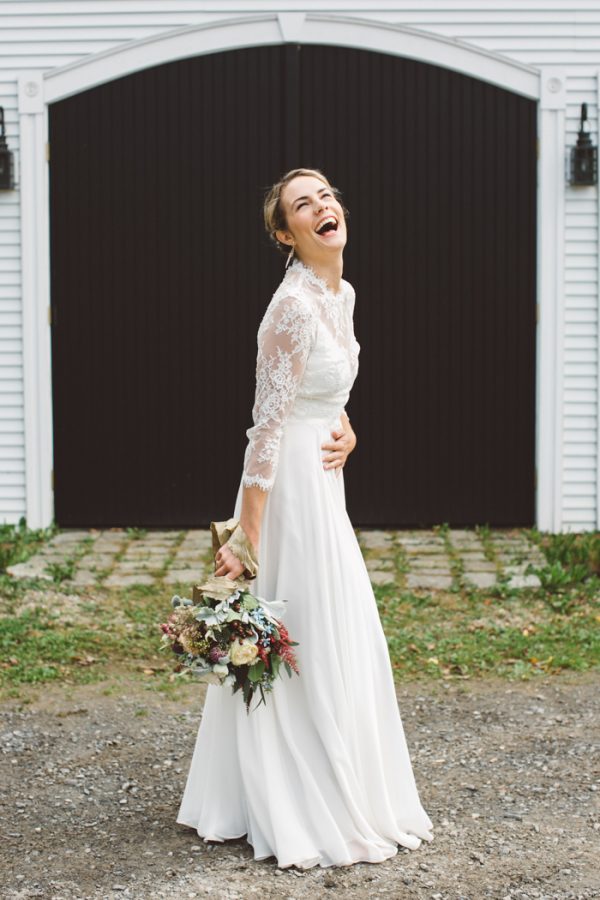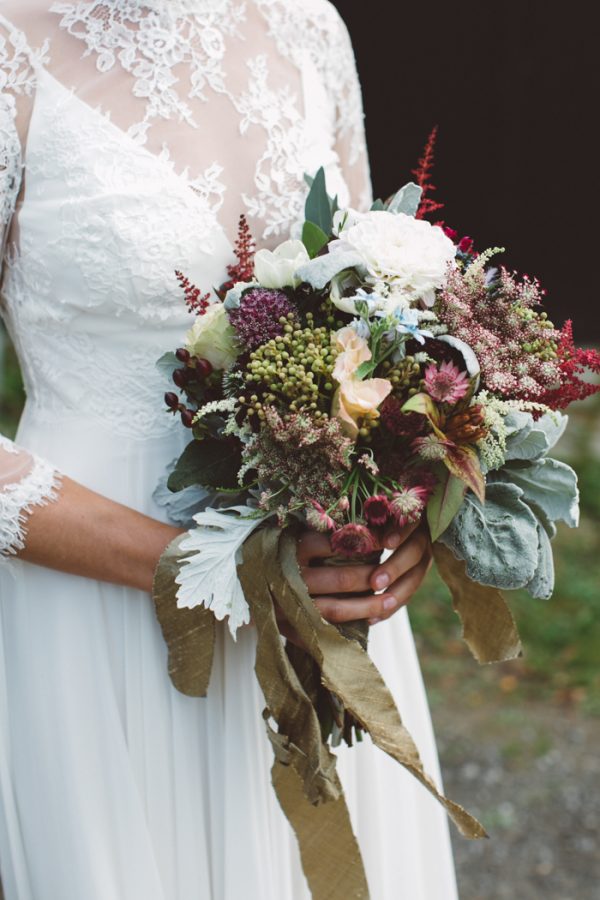 Mae's suit was made by Bindle & Keep of Brooklyn, NY and specifically suited by Bryna's sister, Sheah. B&K work hard to make incredible suits for female bodies with male cuts– they have luscious fabrics, a fantastic team, and make sure that you feel good about what you're wearing.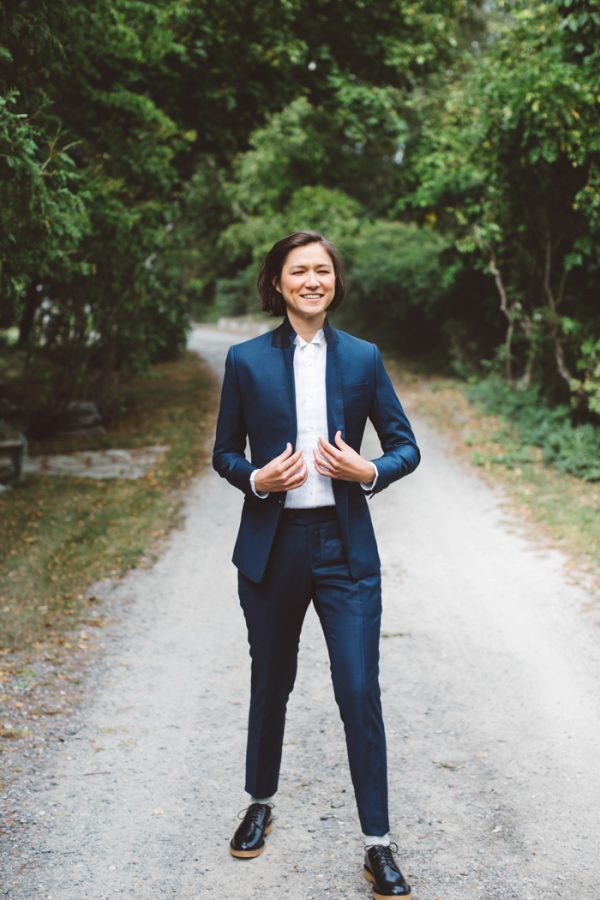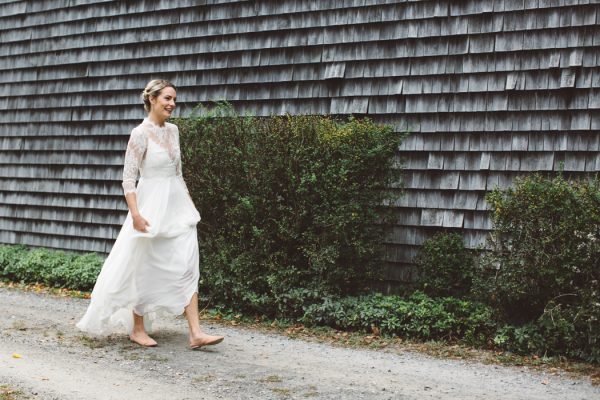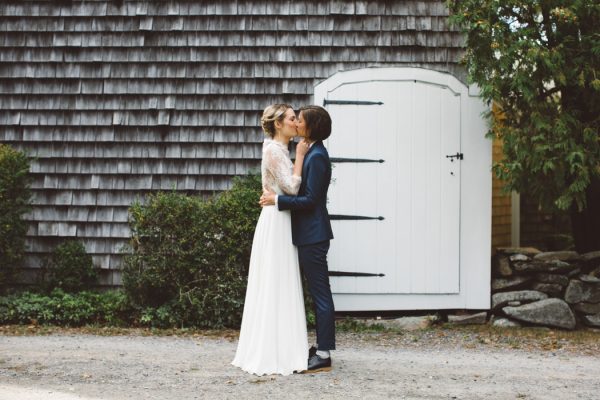 Trying not to cry during the first look and sauntering off into the woods is definitely at the top of both of our lists of most memorable moments.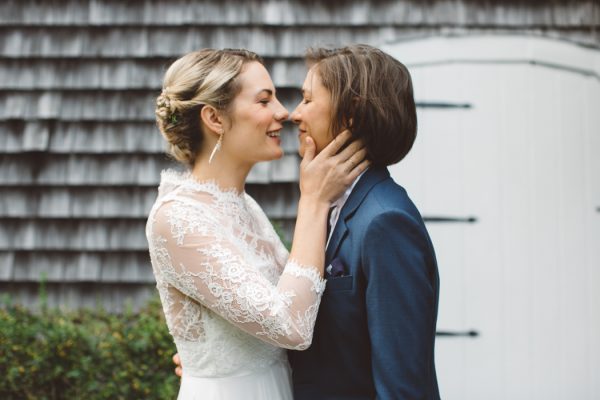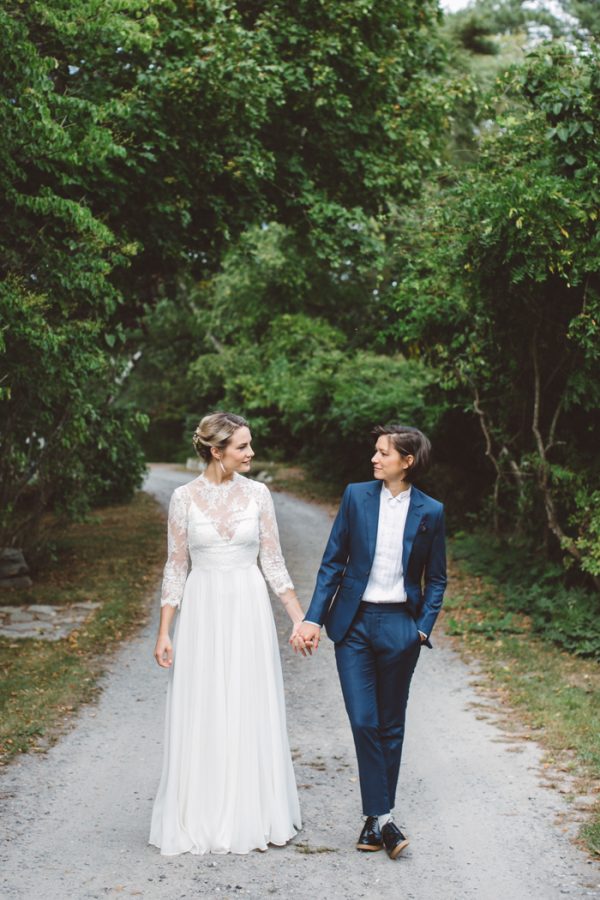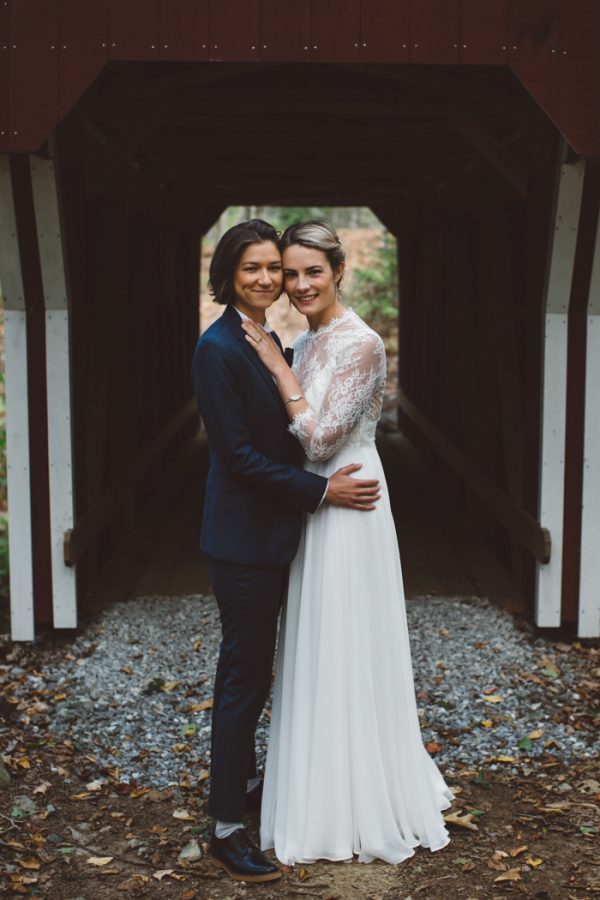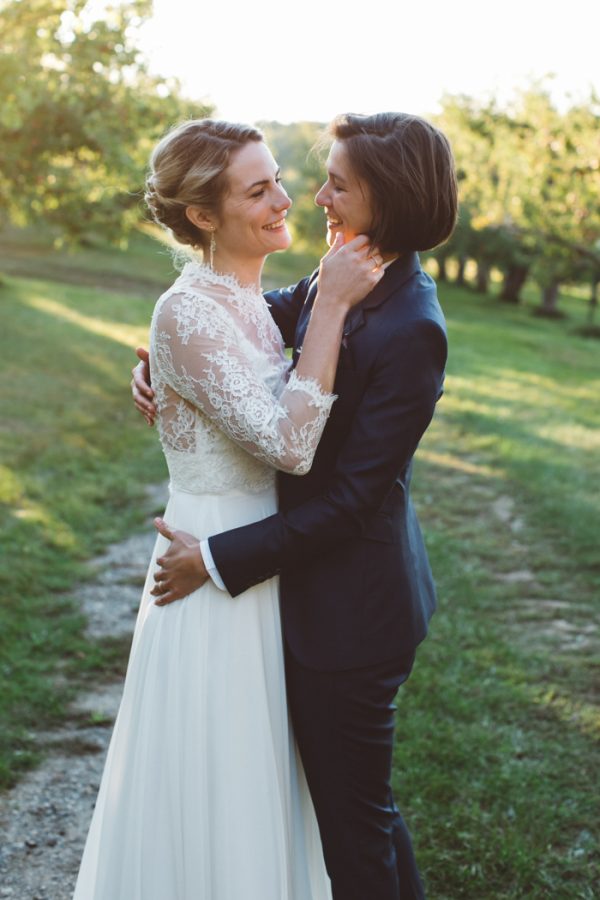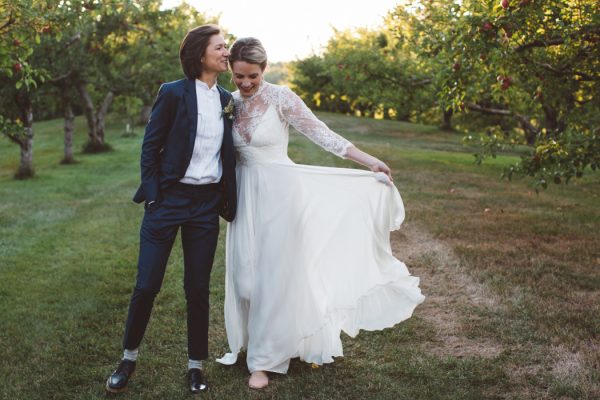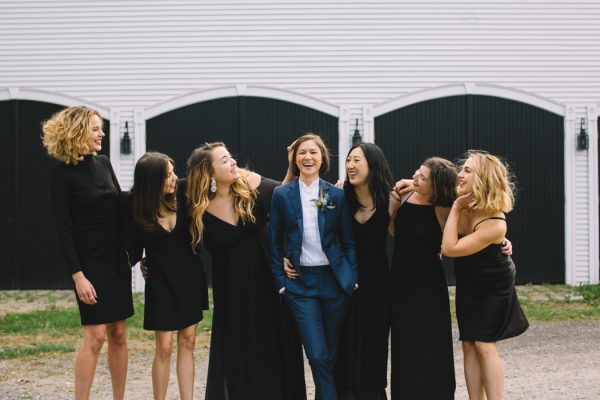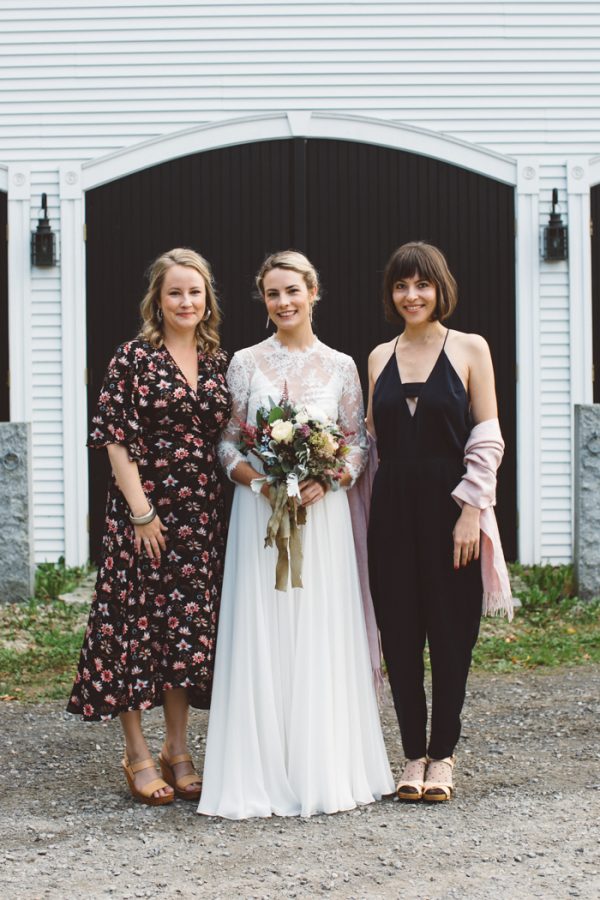 Mae had a dream that we got married in an apple orchard in Maine. She'd picked apples there but didn't know it was actually a wedding venue. We got married underneath a bunch of cute apple trees the day that the picking season started. The skies literally parted as our processional began. So.. fate?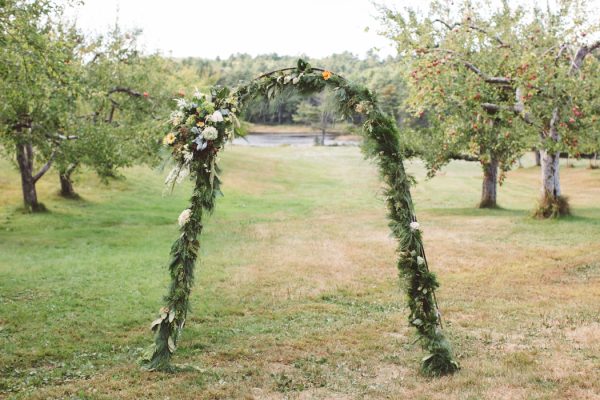 We heard stories about the exceptionally pizazz-filled performance of our flower girl (Mae's cousin Alma), who was tossing flower petals like it was the last day on earth.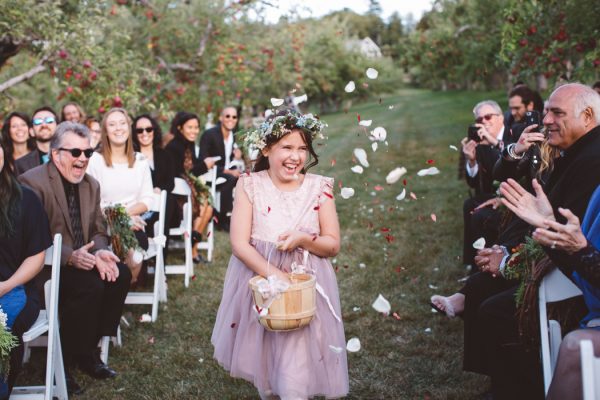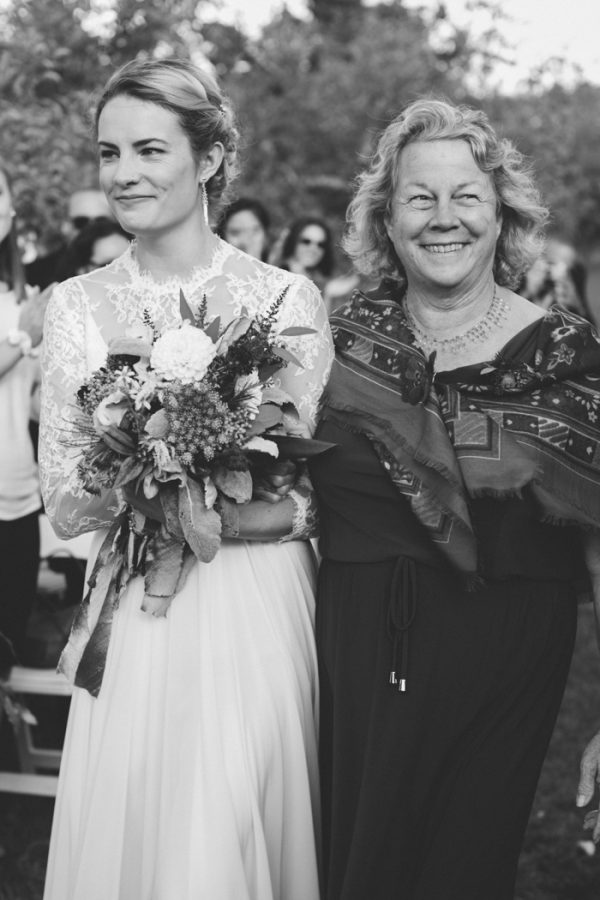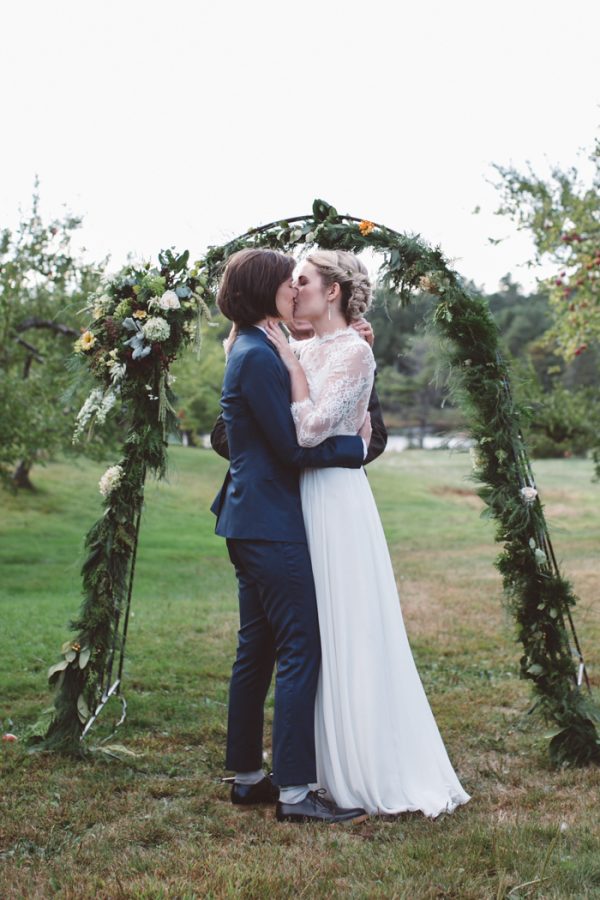 Our wedding planning advice:
Re: sanity — Spend time with your partner before the wedding doing stuff NOT ABOUT THE WEDDING. Remember that it is your day, and that you should make it what YOU BOTH want, not what you think people want or expect.
Re: wedding planning — Plan to not stick to whatever budget you created. Actually become comfortable with the fact that it might rain. Don't choose any vendors who you couldn't spend an hour over coffee (or martinis) with, because they are the people who make you feel comfortable when a thousand variables are in play that you don't actually control. Document the day carefully, and find somebody who you trust to record it in the spirit you've imbued the event with. Hire Alisha Siegel Photography. Tell everyone who helps you, paid or not, that you appreciate them and love them. Oh, and breathe!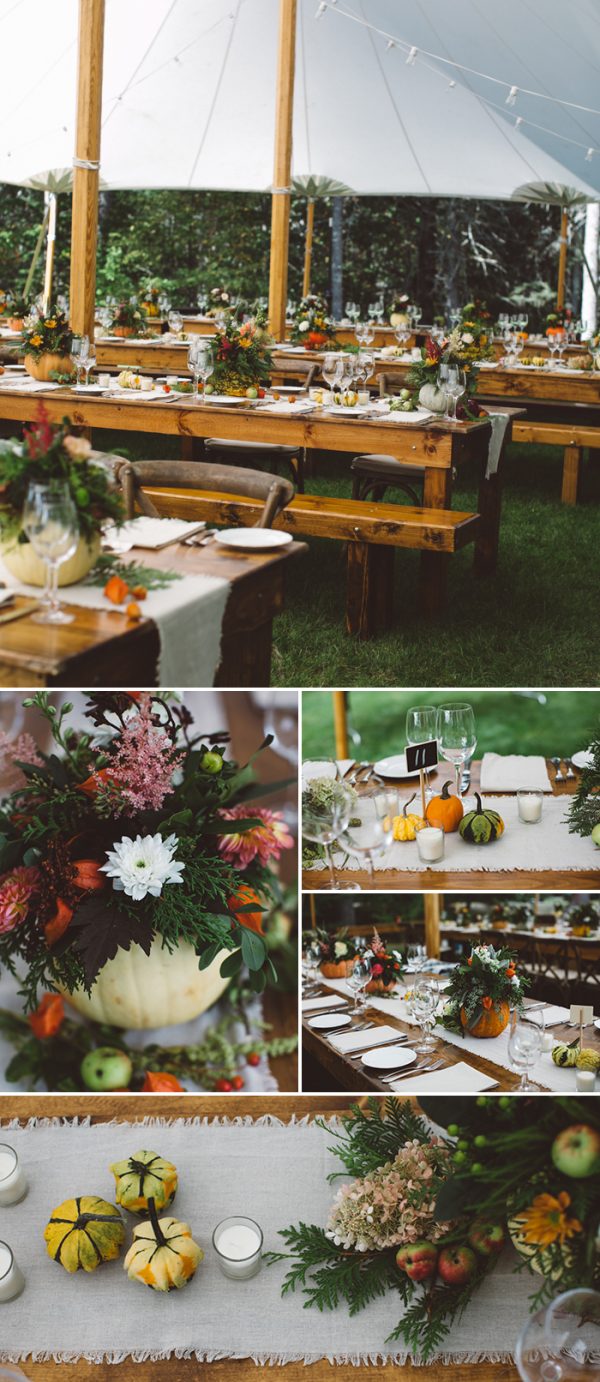 I hate to admit it but Pinterest was a HUGE asset for DIY inspiration. I had boards in abundance! My favorite project was our signs. Mae's Uncle Steven had collected old palates, boards, and sticks from his property and other parts of town. We sanded them, cut them, oiled them up and made cutesy rustic signs out of them. They lined the aisle down the orchard "This way!" "Keep Going!" "Almost there!" "You made it!" and the classic "Don't pick a side pick a seat we're all family here." I spent a day or two with my best friend Rachel in Mae's mom's garage with paint markers and shellack.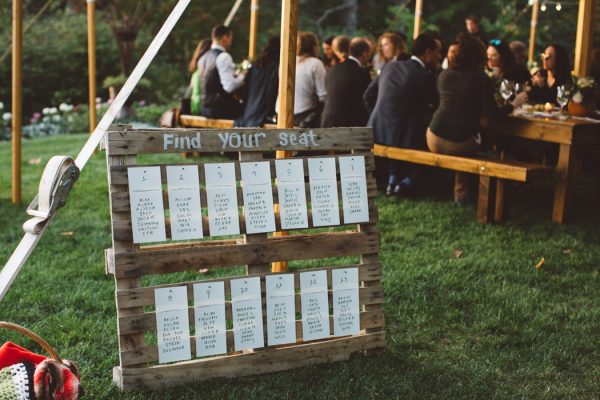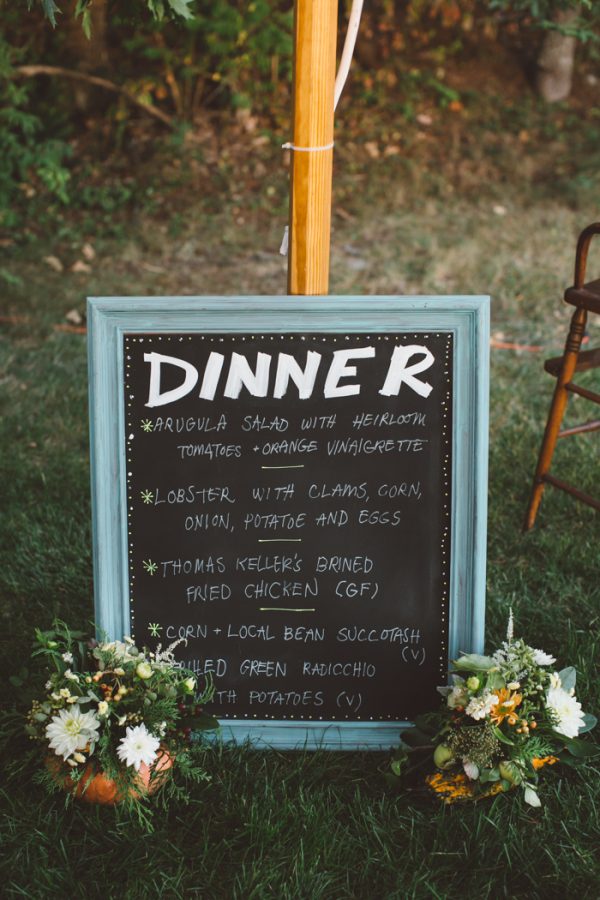 Our photographer Alisha was truly, madly, deeply a dream. She was the person kicking us into gear when time started to speed up and everything really started happening, but she tracked things that were outside her purview too – when to have speeches, when to bring the cake out, when to get the sparklers. I'm honestly not sure if she has a twin sis who was covertly calling the shots and keeping track of things while she shot. She was so positive, lovely, and totally present throughout.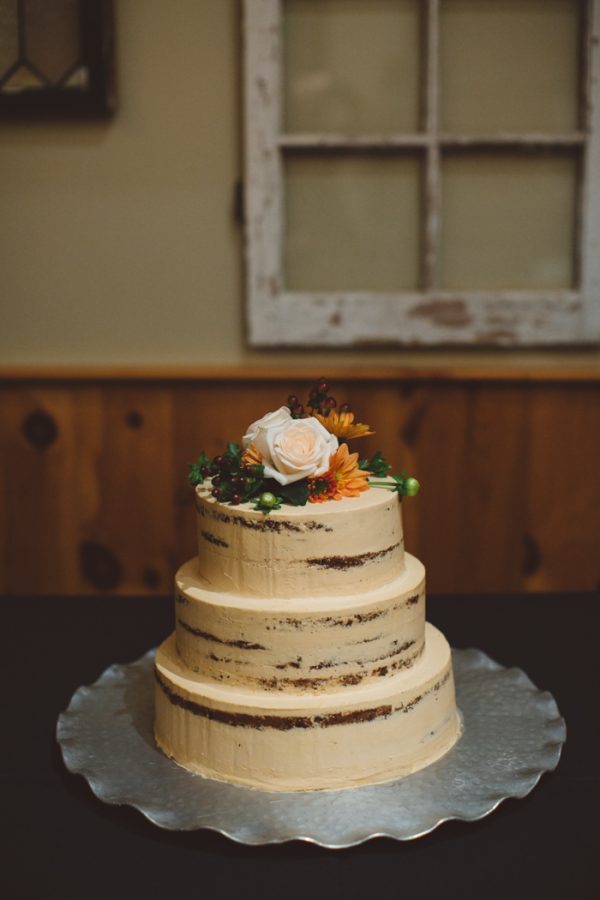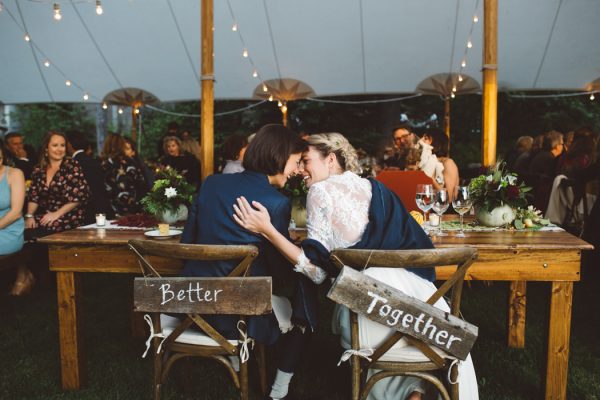 Pre-Processional: West Wing Theme Song
Mae's Processional: Beach Boys – God Only Knows
Bryna's Processional: Cat Power – Sea of Love
Recessional: Stevie Wonder – Signed, Sealed, Delivered
First Dance: Elvis Presley – Fools Rush In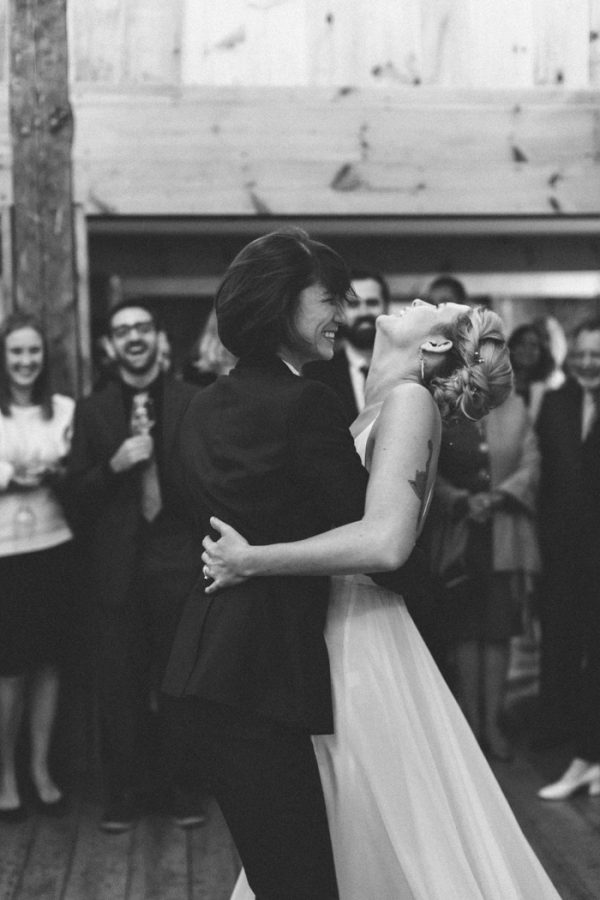 Congratulations to Mae and Bryna, and a huge thanks to Junebug member Alisha Siegel Photography for sharing their day with us. Love this wedding's sophisticated yet rustic vibes? Then you've got to see this romantic and rustic Minnesota wedding at Mayowood Stone Barn!