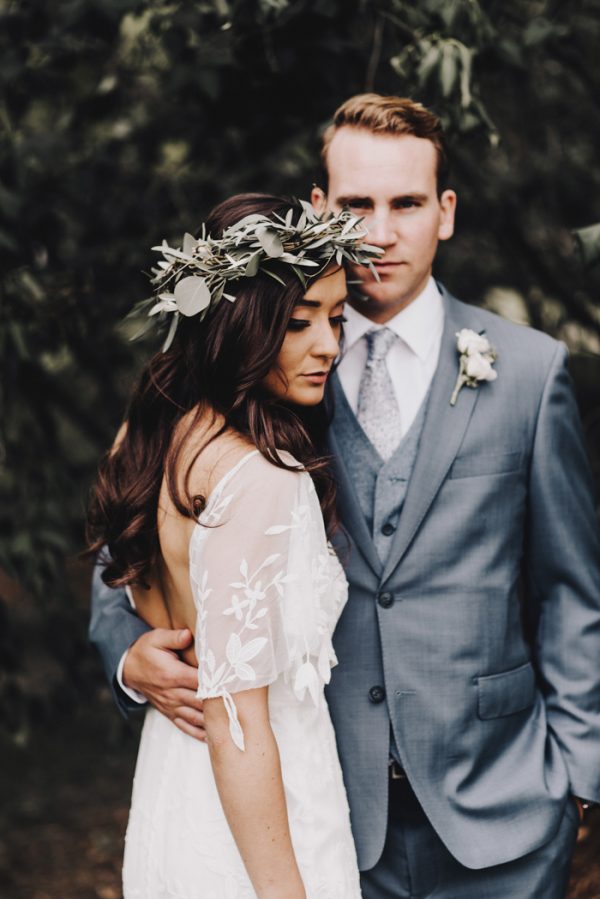 During every step of Allissa and Alex's wedding planning process, they asked each other if they were staying true to their styles and unique needs – and they ended up with a stunning, totally personal event! The couple's wedding at Mayowood Stone Barn featured romantic rustic vibes with a touch of modern simplicity and was full of sweet, heartfelt moments. We think Allissa's Rue De Seine boho bridal gown perfectly complemented her wedding's style, and we can't get enough of her bridal party's champagne hues. Photographer Matt Lien captured every moment of Allissa and Alex's wedding beautifully, including their totally fab DIY reception décor!
The Couple:
Allissa and Alex
The Wedding:
Mayowood Stone Barn, Rochester, Minnesota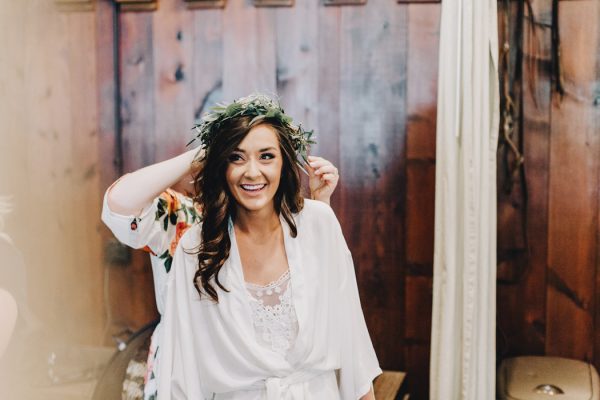 The most important thing to us, as we were planning our wedding, was to be true to ourselves. To ensure that our day accurately reflected who were were as individuals and as a couple, and had important pieces about each of us intertwined throughout the entire day. It didn't matter if it was normal or status quo, but it needed to feel right for US.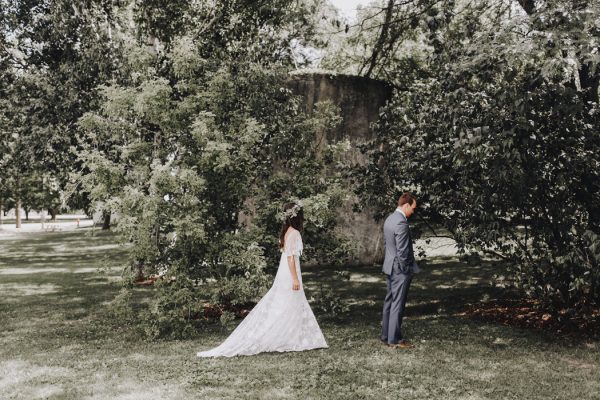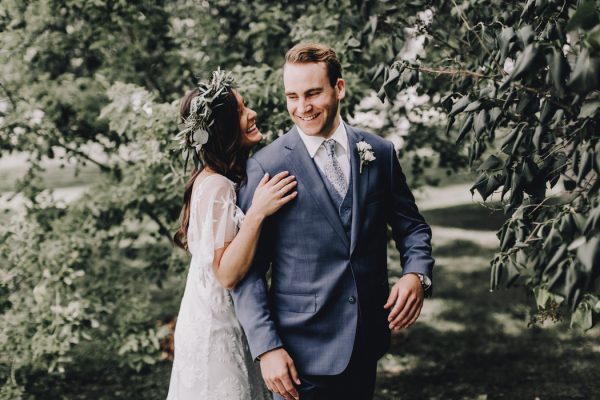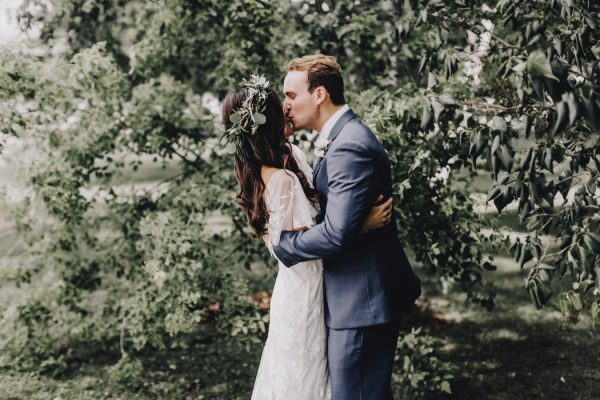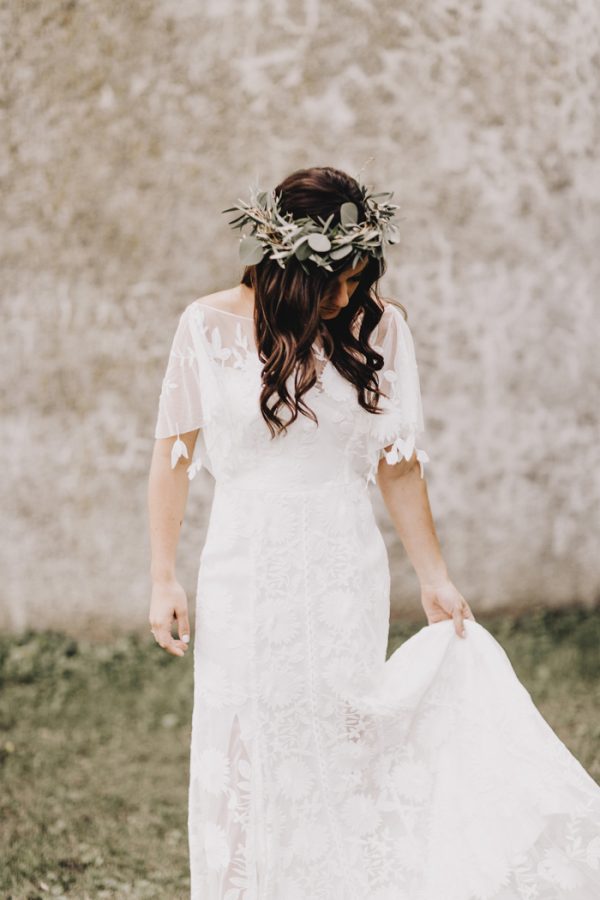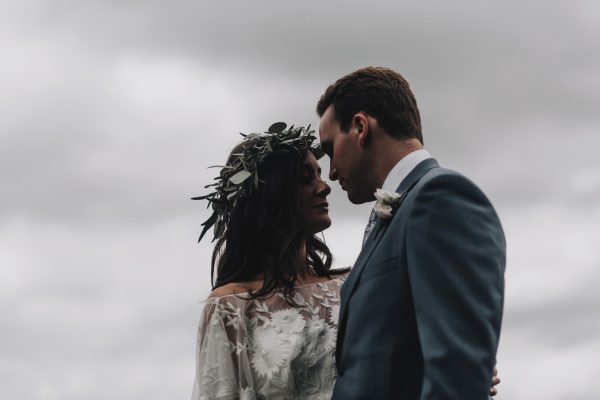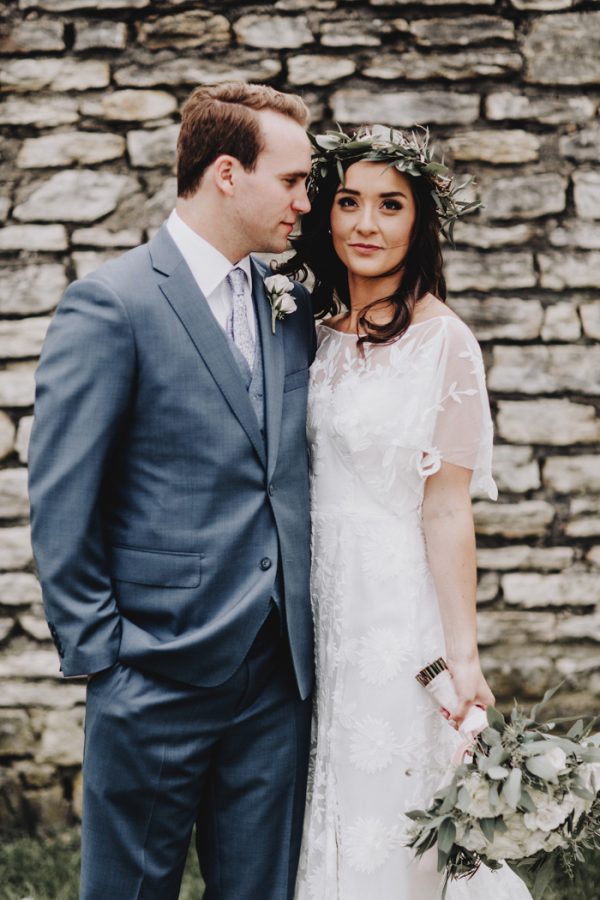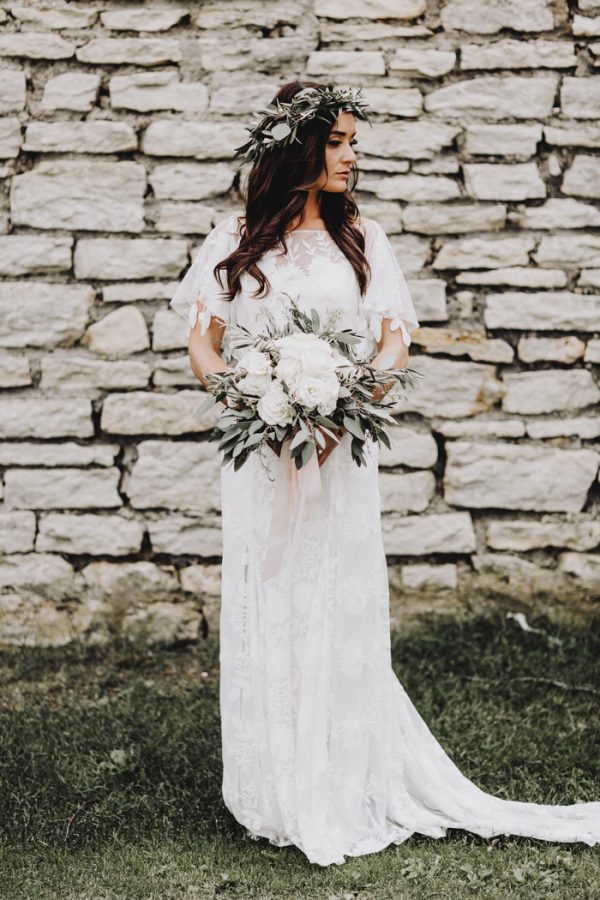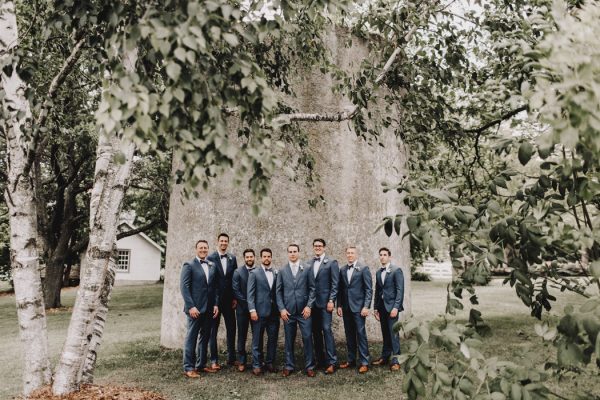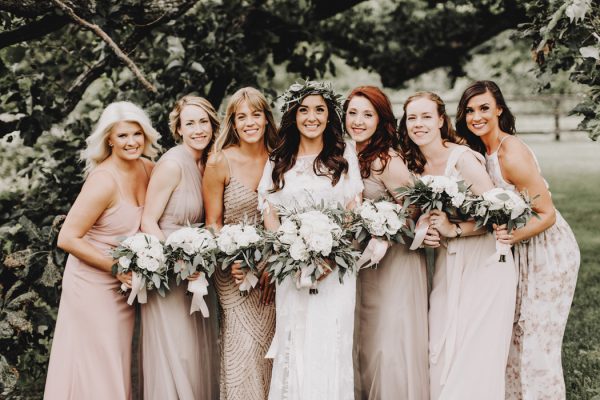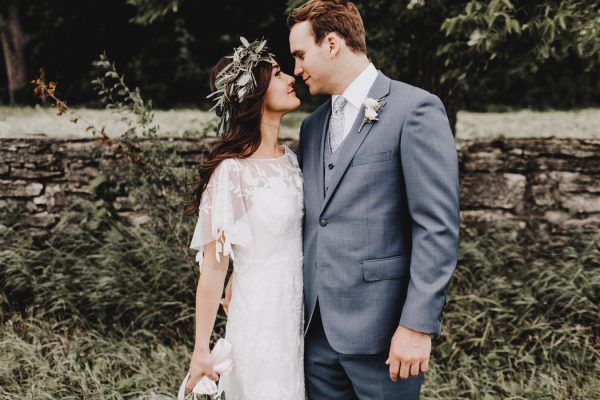 I hand-wrote and painted all the wooden signs used at the venue (welcome sign, ceremony arrow).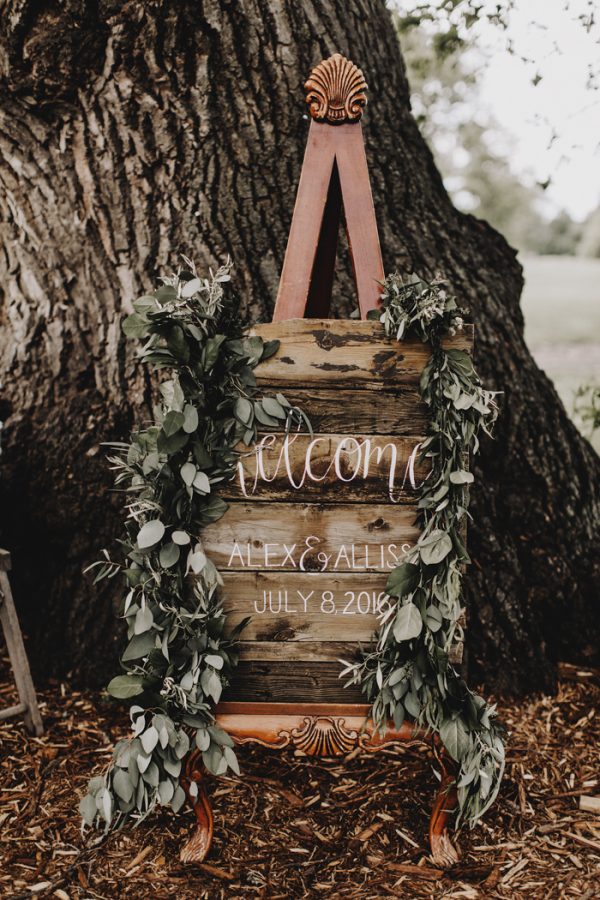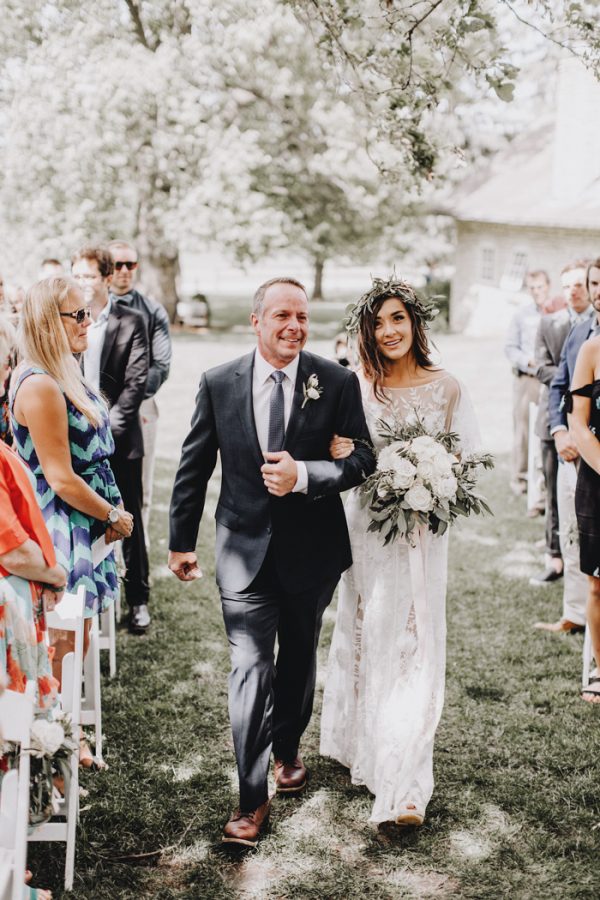 Well, first of all, the officiant was Alex's brother-in-law, whom had never officiated a wedding before, but got a graduate degree in Theology and was a Chaplain for a few years as well. That, in its very nature, made the ceremony personal, to have someone that close to us guide us into marriage. Together, the two of us and KC, crafted and wrote the ceremony, as we wanted to ensure that the tone of this sacred moment reflected our personalities, faith and values.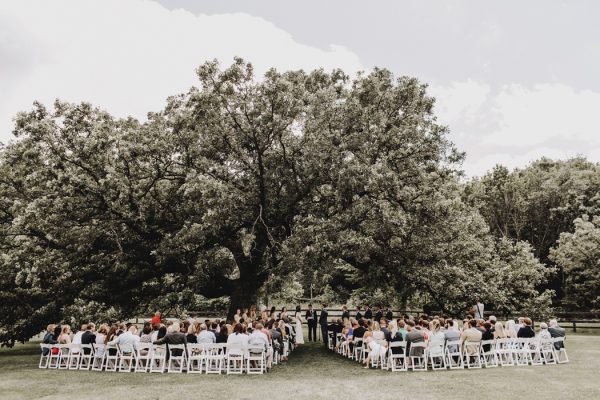 Next, we wrote our own vows (which, to this day, makes me feel giddy). We, of course, had not read them to each other in advance, so it was a fun "unknown" for both of us, and darling to reveal what both of us had crafted for one another.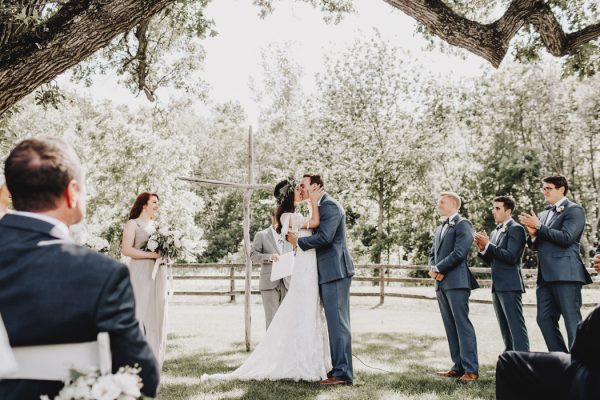 Lastly, and perhaps one of the coolest parts of our day, was the "couples wisdom" portion of our ceremony. We asked 3 couples that play a large role in our lives, all at different stages of their own marriages, to speak during the ceremony on what love means to them / personal advise for the two of us. Again, another fun "unknown" for the two of us, as we were able to glean wisdom from these 3 dear couples in that moment, as we embarked on this journey of marriage together. The outcome was pure gold!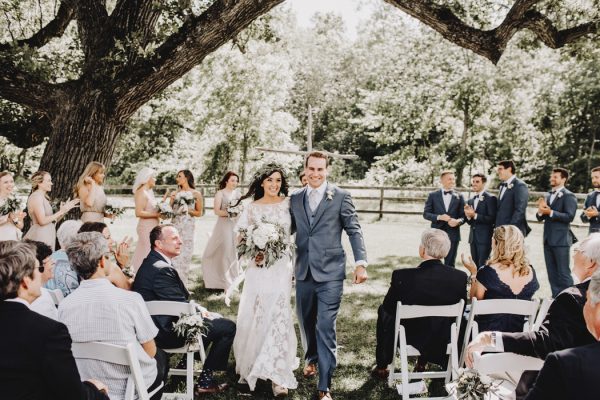 One of the most memorable parts of the day was after the ceremony, before the party began. Alex and I went back to the bridal suite alone; we were finally able to take a breath, toasted each other with champagne, laughed and cried, embraced each other, and readied ourselves to boogie down the rest of the night!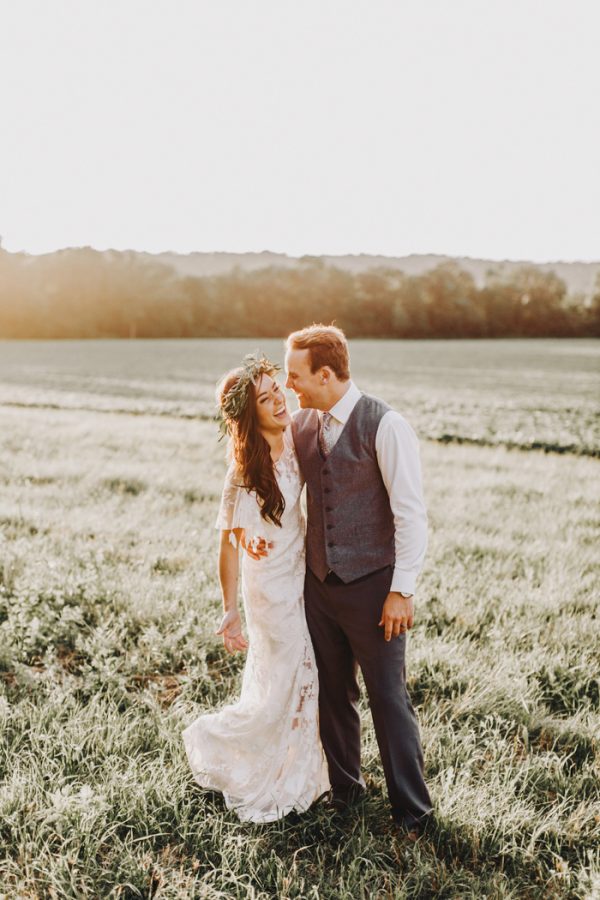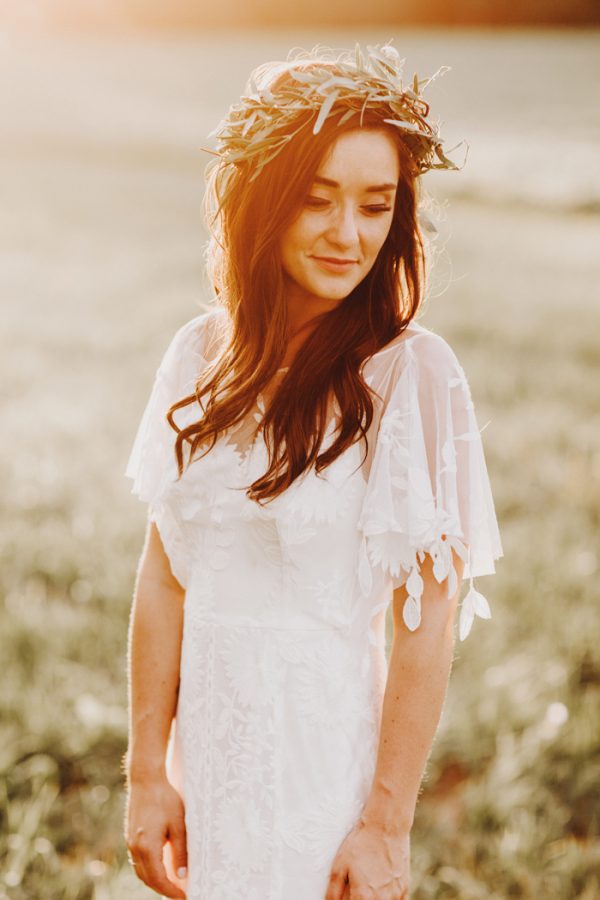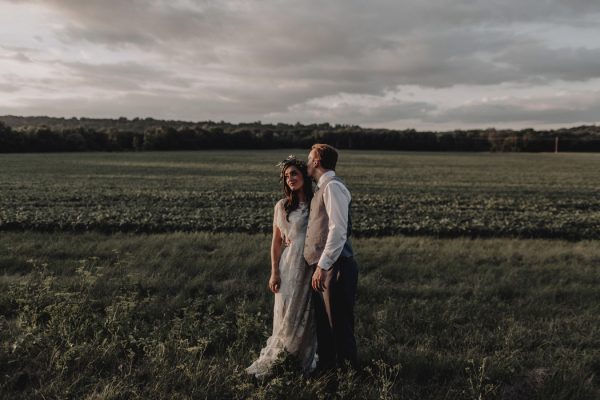 I think my favorite photo is one of the many beautiful photos at sunset. We are in each other's arms, my hands holding his face, his arms around my waist. Our foreheads and noses are touching, I have about 8 chins, and the picture truly expresses the emotions of the day and the moment. Pure bliss.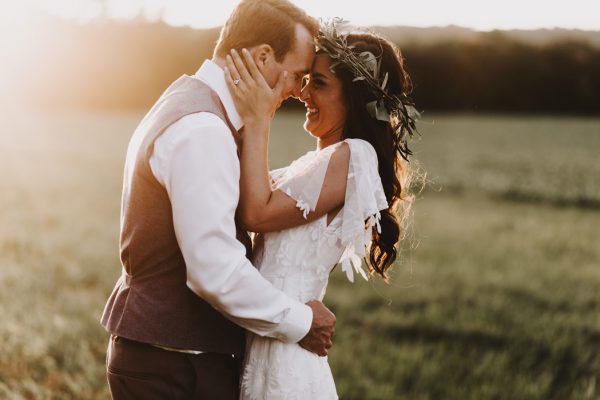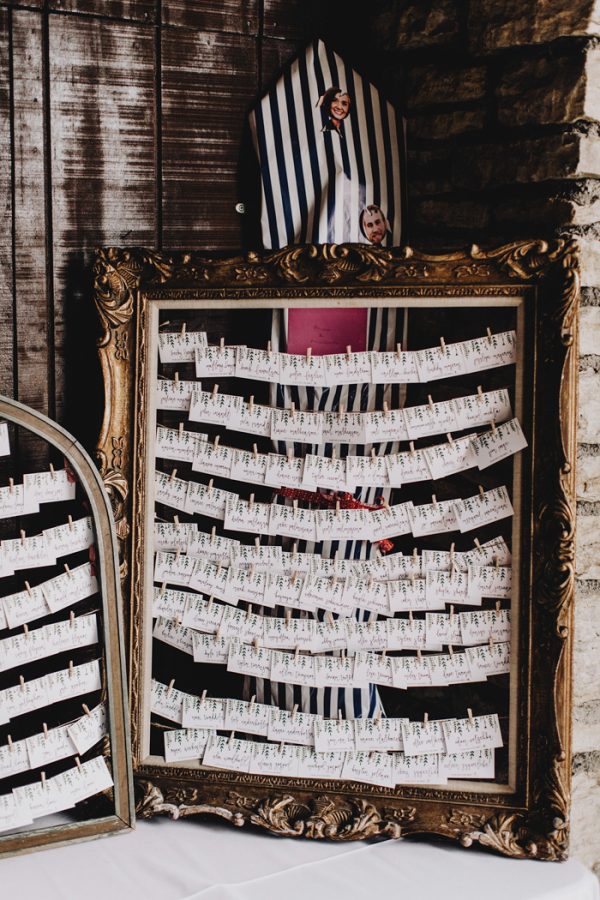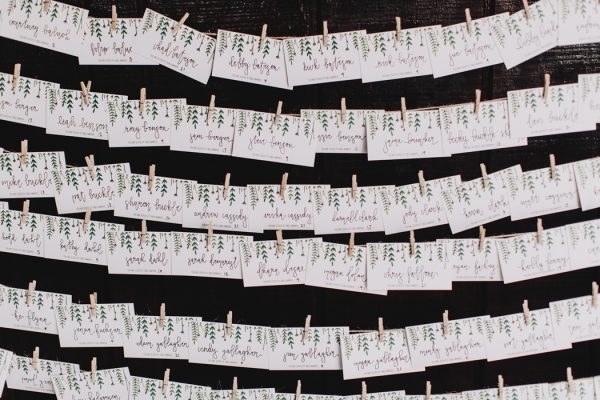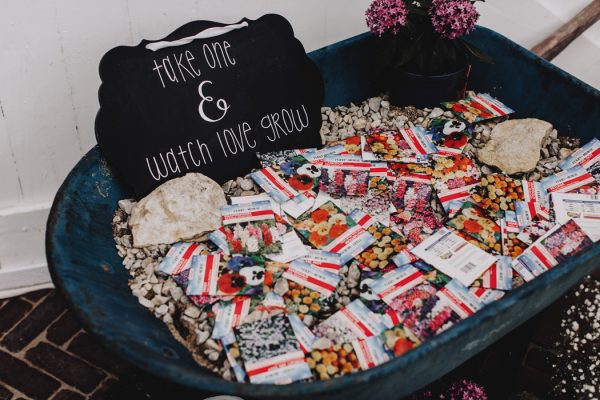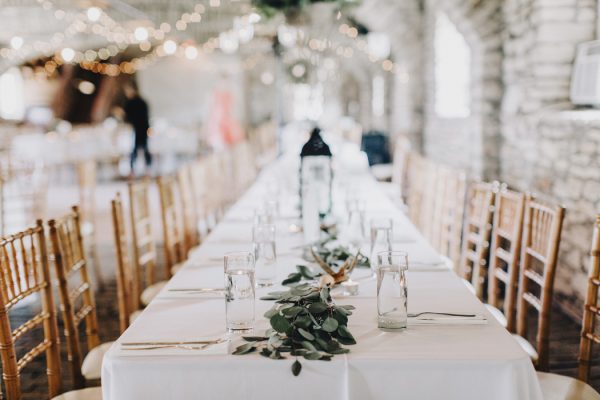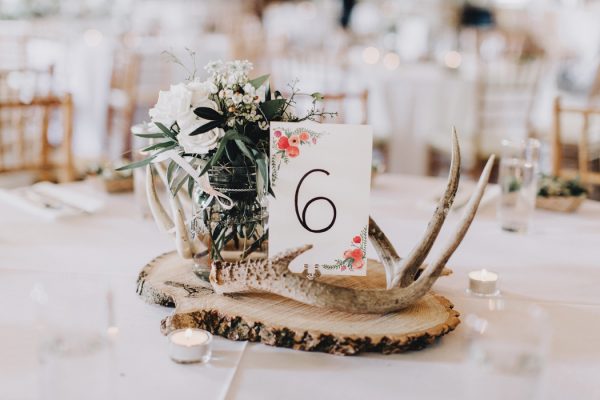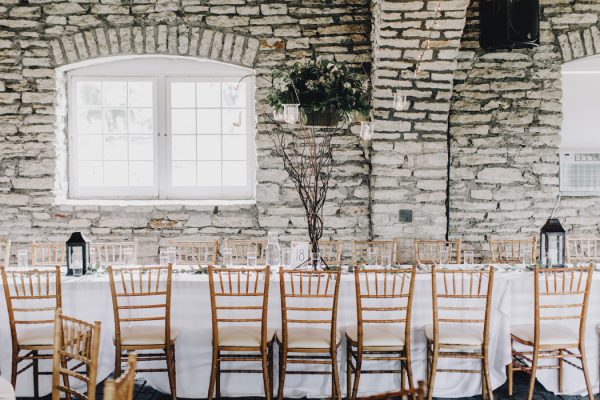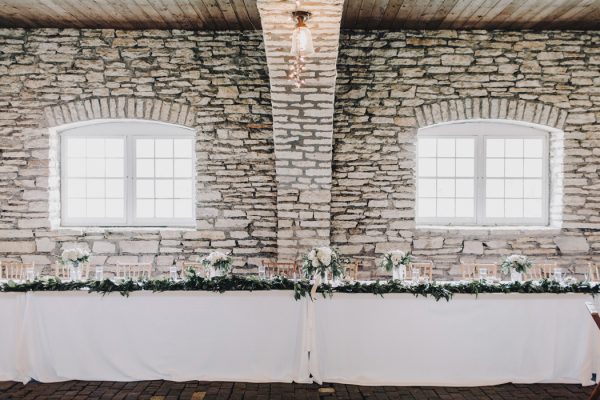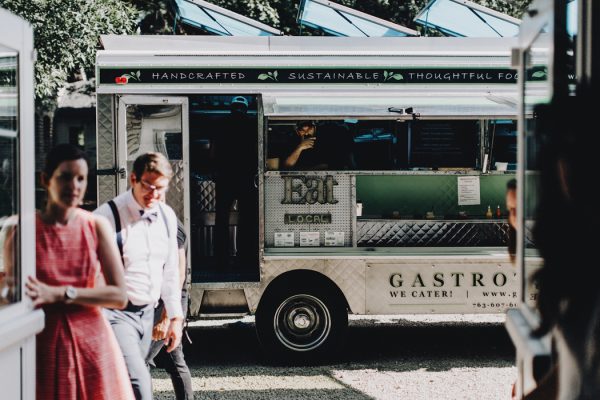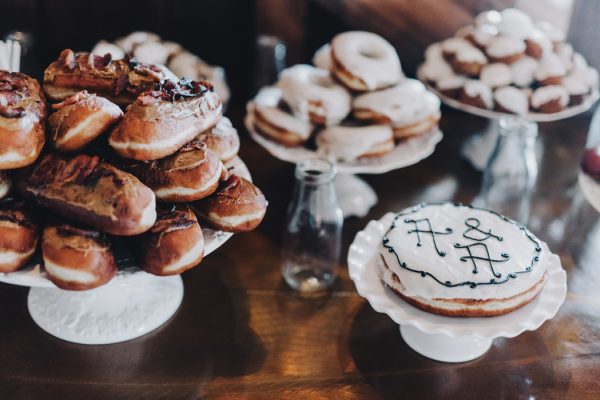 Processional: Trapeze Swinger by Iron & Wine
First Dance: How Long Will I Love You by Elle Goulding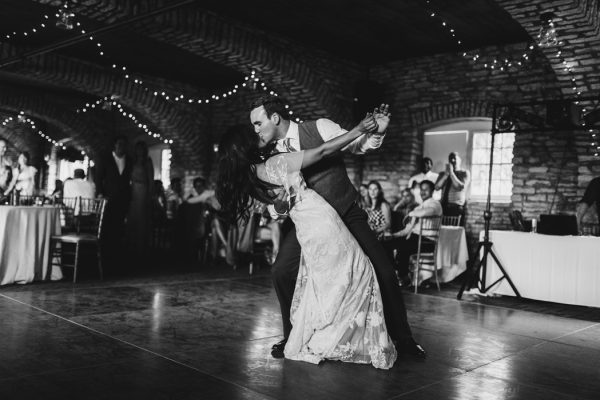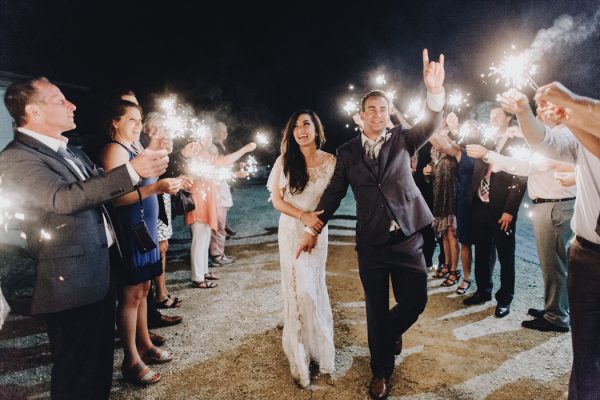 Congratulations to Allissa and Alex, and a huge thanks to Junebug member Matt Lien for sharing their wedding with us. Love this couple's fresh take on a rustic wedding? Then you've got to see this