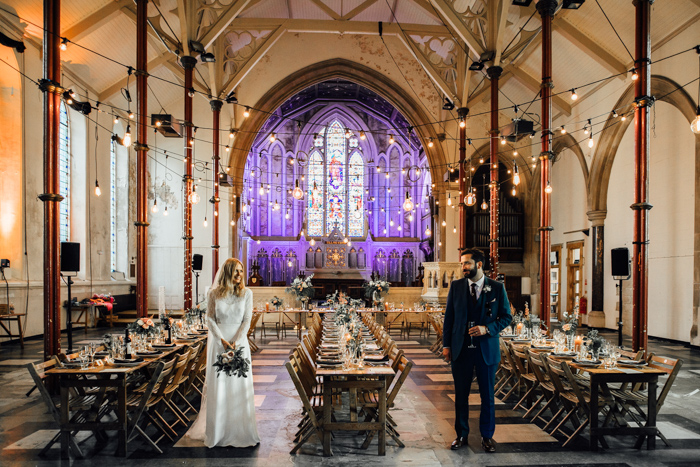 Emma and James made eclectic elegance look effortless and timeless in their DIY wedding at The Spire Brighton! The reception venue, which is a decommissioned church, offered both a blank canvas on which the couple could create the wedding vibe of their dreams and old-world architecture with tons of visual interest. They added twinkle lights, long wooden tables, and vintage roses to show off the inherent charm of the venue without covering it up and focused on meaningful details to make the day truly feel like their own. In juxtaposition to the eclectic vibe, Emma rocked a romantic Rembo Styling gown and custom veil and James looked handsome in a classic navy suit from Gresham Blake. The details of this Brighton wedding were flawless from top to bottom, and Beatrici Photography captured it all brilliantly!
The Couple:
Emma and James
The Wedding:
The Spire Brighton, United Kingdom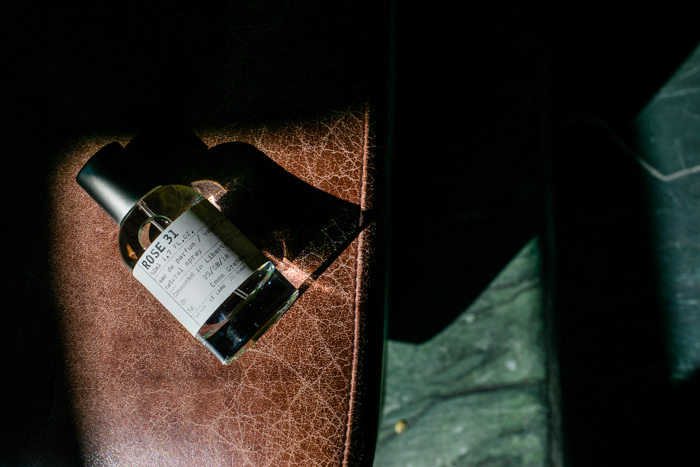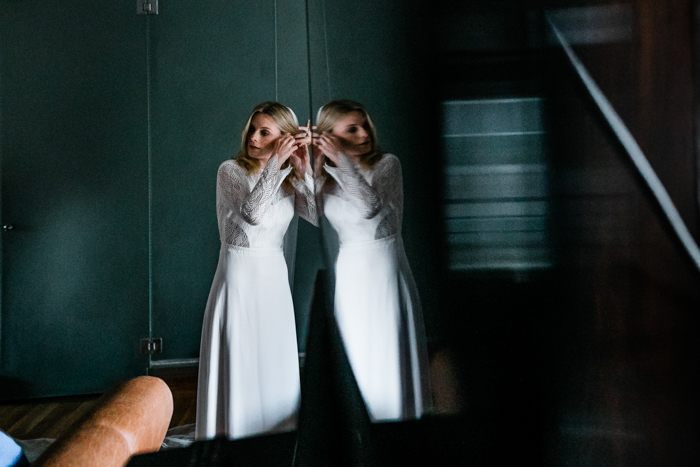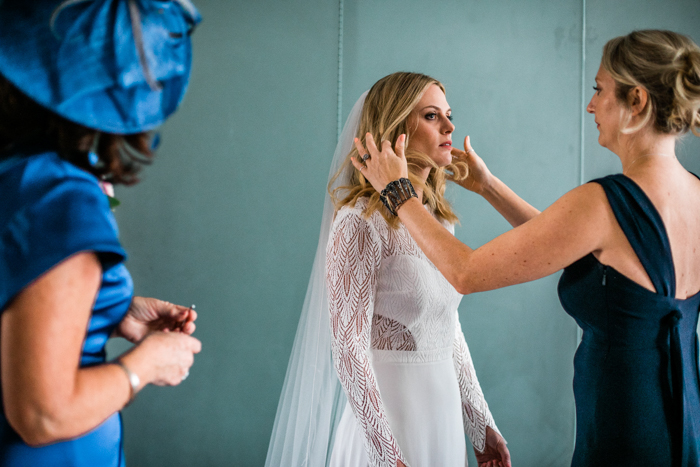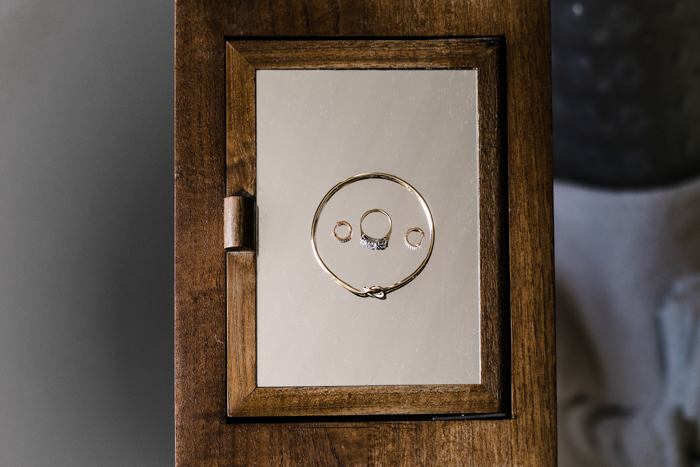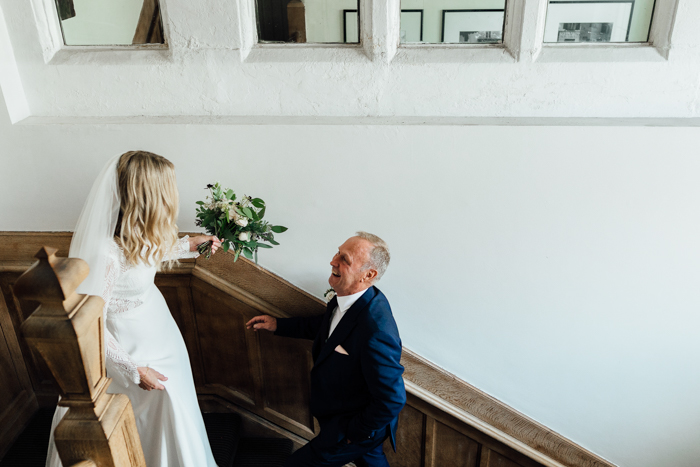 We always knew that when we got married, we just wanted it to be a big party with our closest friends and family. We wanted good food, lots of drink and great music. We wanted everyone to relax and really enjoy themselves so we tried to make it a chilled and informal as possible. We went for a real DIY approach, finding a venue that was a completely blank canvas, so we could make it completely personal to us.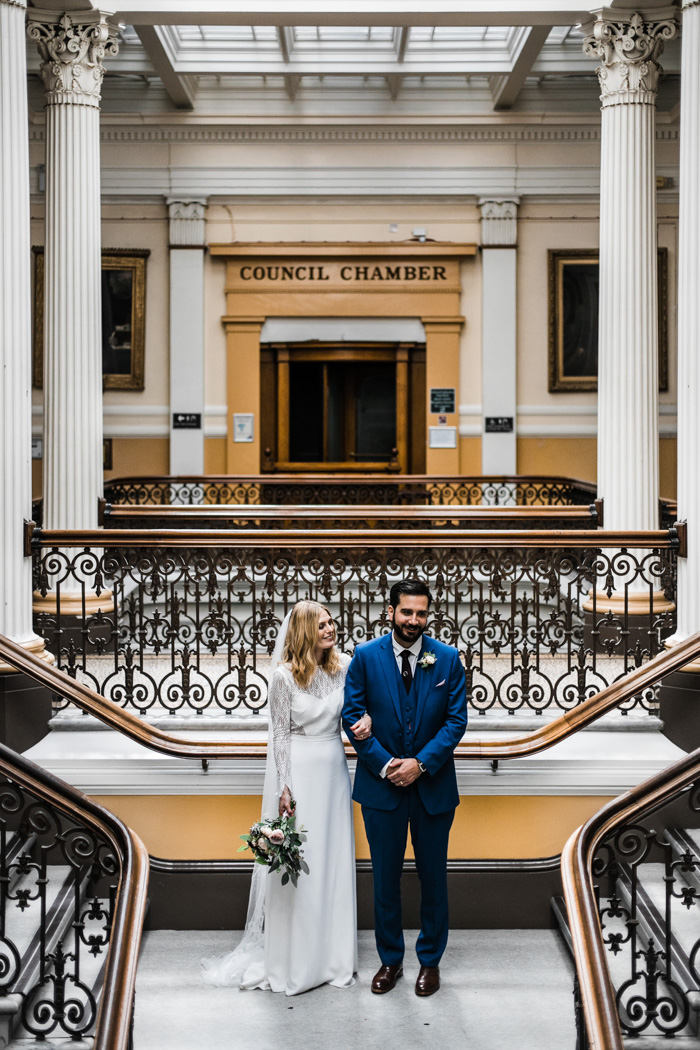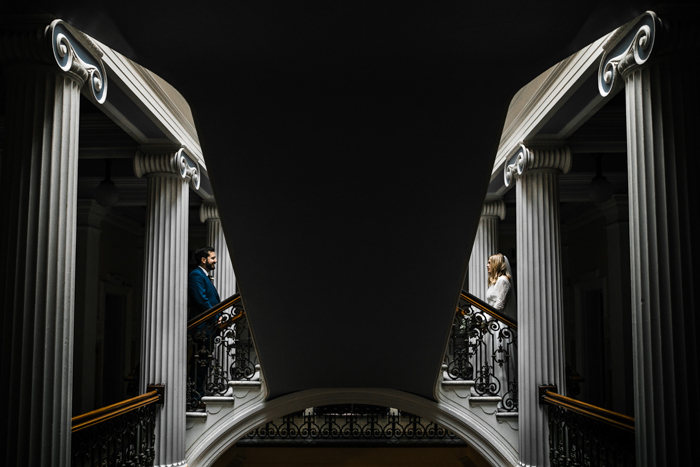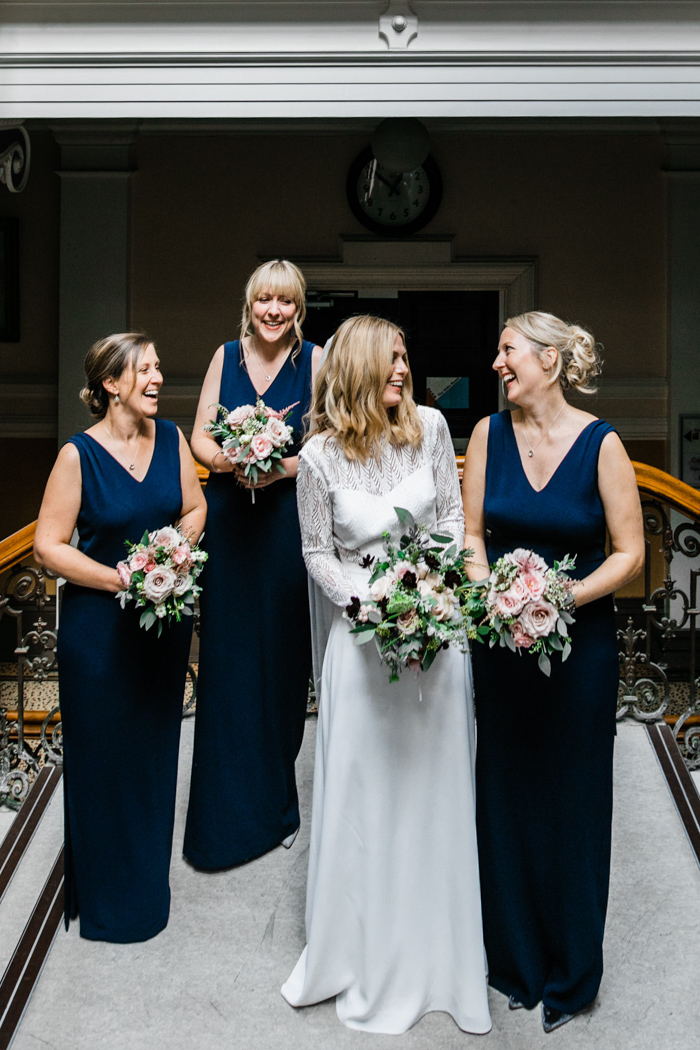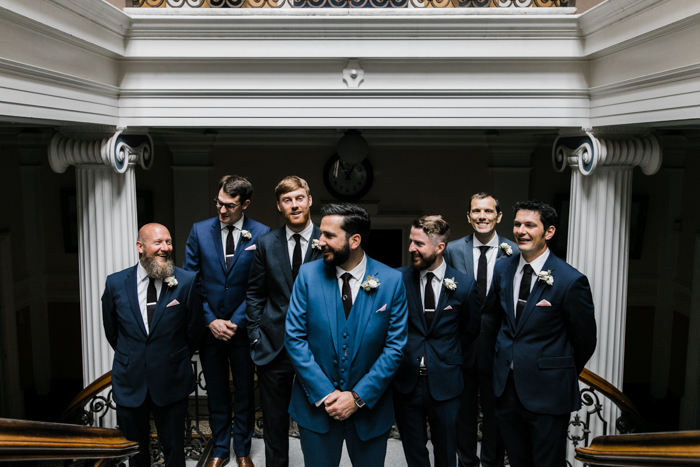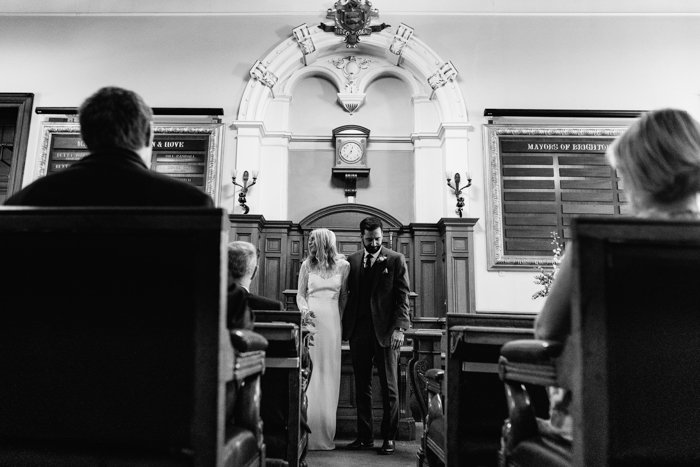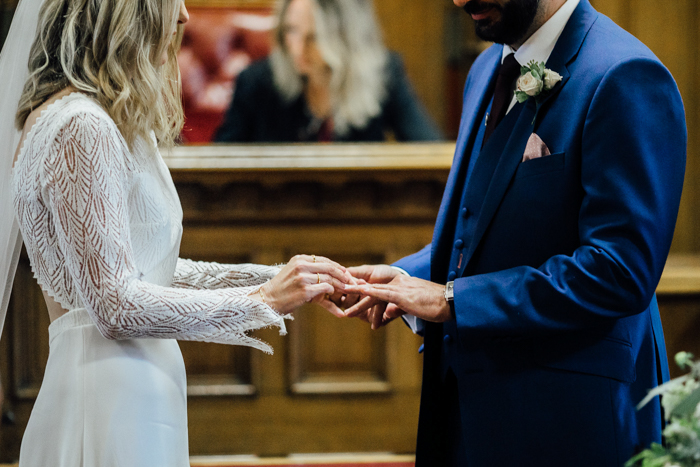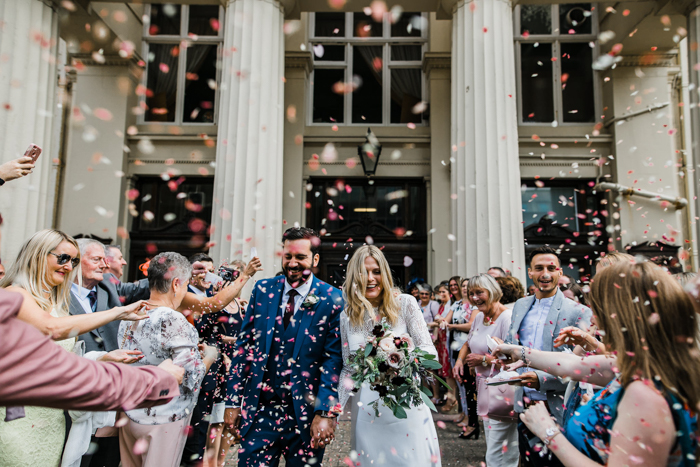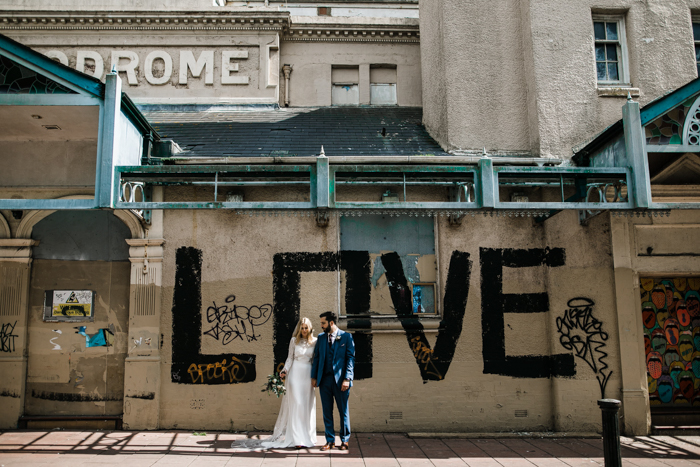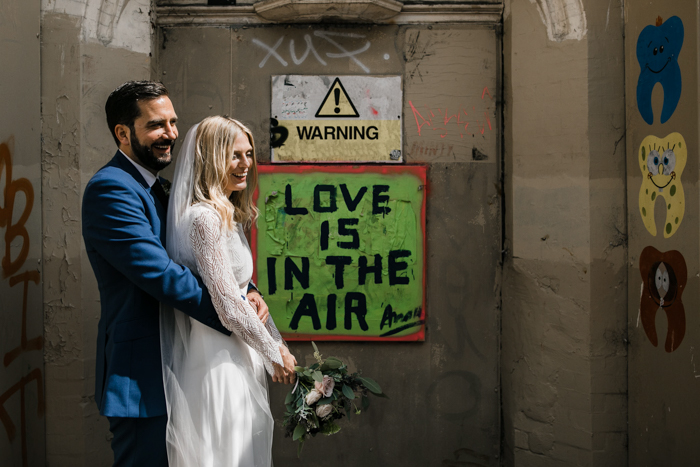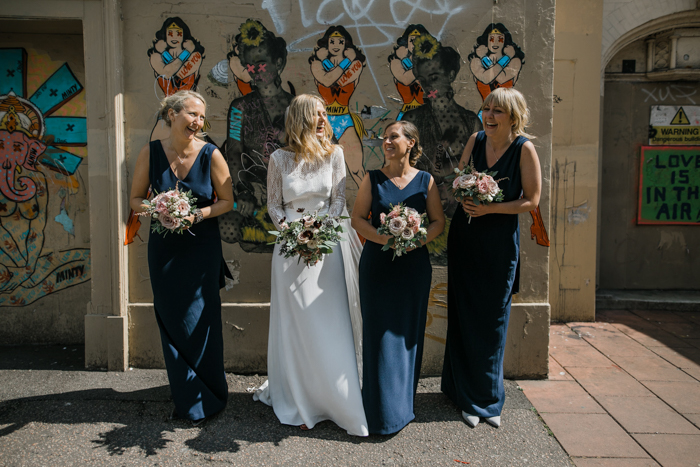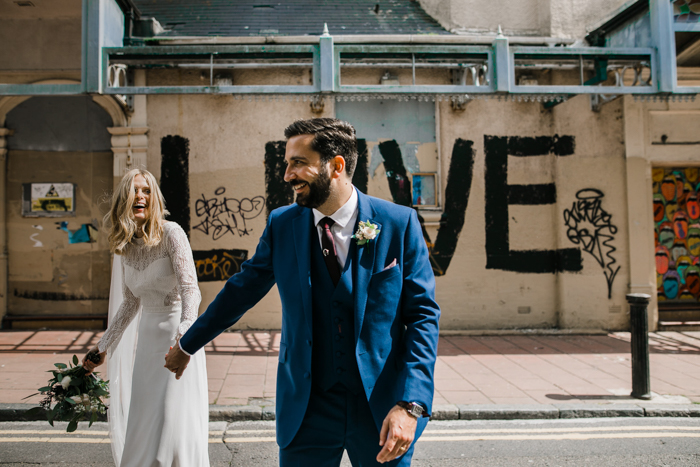 My dress was the "Louka" dress from Rembo Styling and had a beautiful scalloped lace design for the bodice with cut out sides and a simple bias cut crepe skirt. I wanted to add a personal touch to my outfit and it was my mum who suggested I get a veil which I decided to have personalized. I went to Jenny King Embroidery who are based in Brighton and do the most beautiful embroidery for some big fashion brands and designers, so I was really lucky to work with them. I designed the placement and Jenny and her team embroidered it onto my veil. I used words from our first dance song and incorporated horseshoes and seagulls along with roses and trailing vines so it had a link with other aspects we had used throughout the wedding.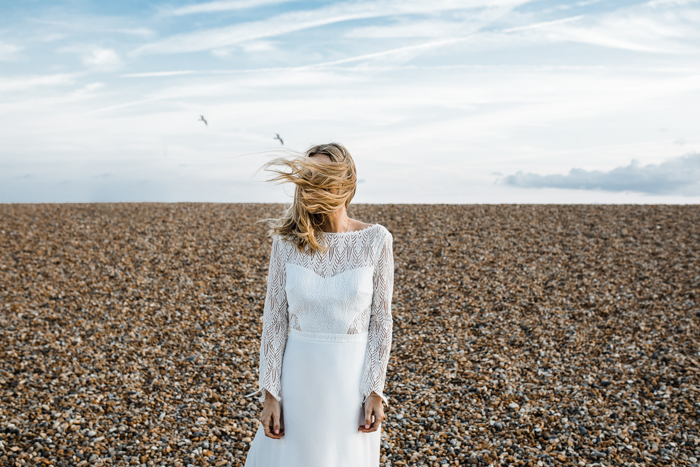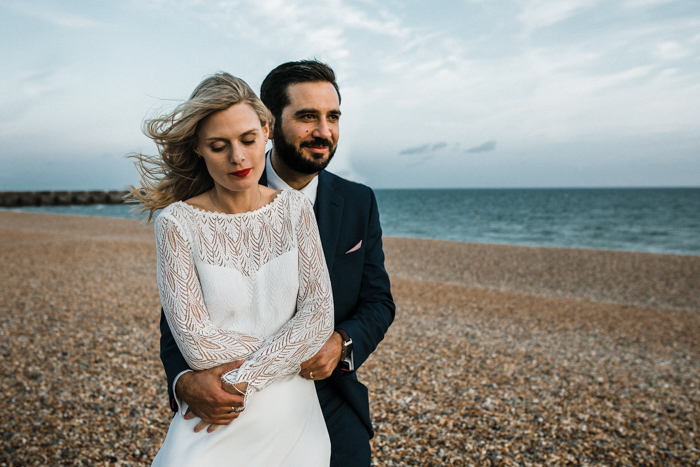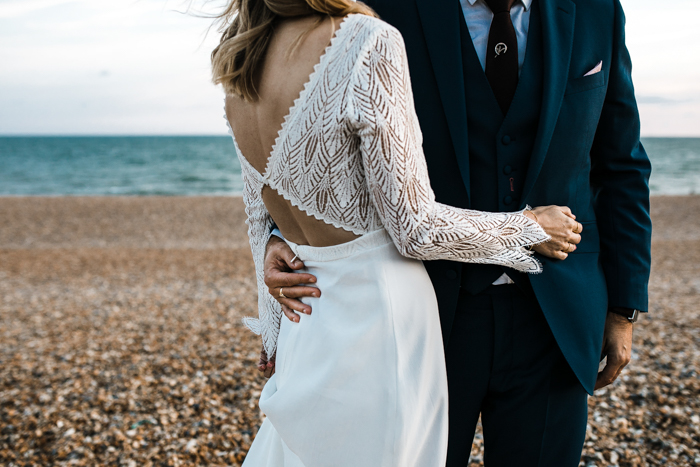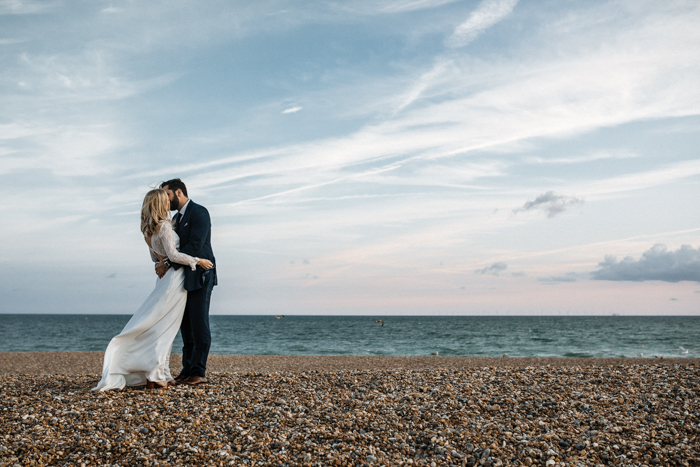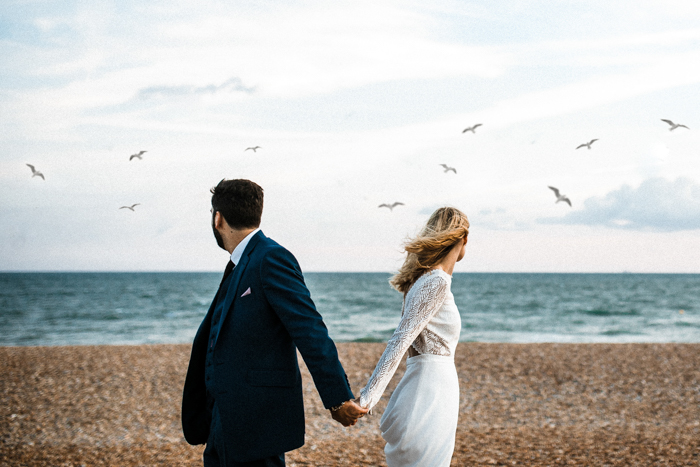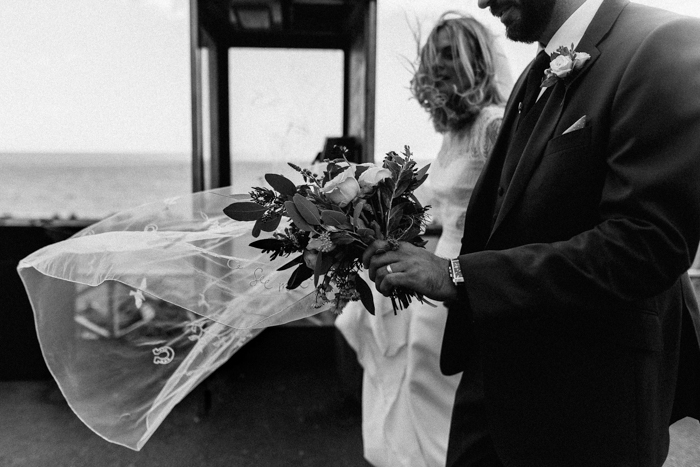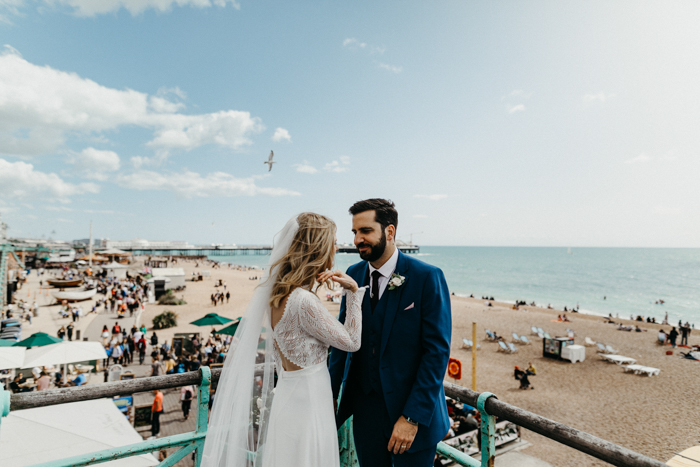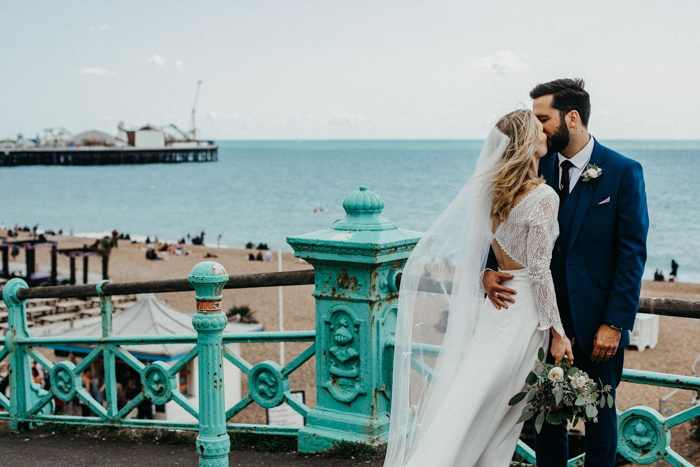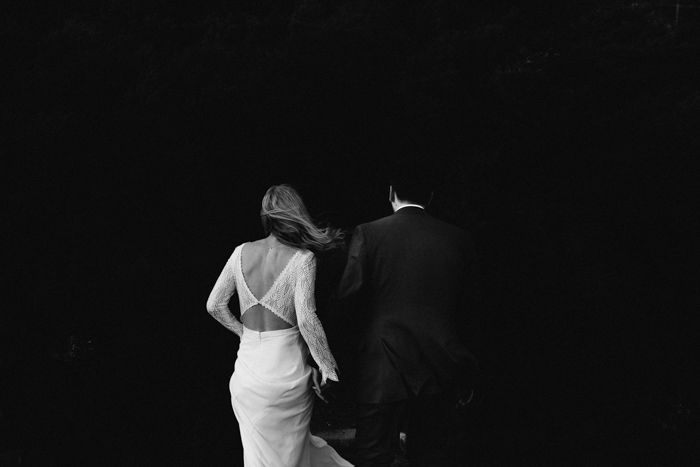 DIY weddings are great, you get to create something completely unique to you as a couple, but they are hard work and take a lot of time and effort! It's easy to say now, but really take as much help as you can on things that you can give away. Equally, go with your gut! There will be so many opinions flying around on what everyone thinks you should be doing but, ultimately, it's your day and only you as a couple will know what's best. Finally, try not to stress! Some things won't go to plan but no one will notice; they will be having too much of a good time!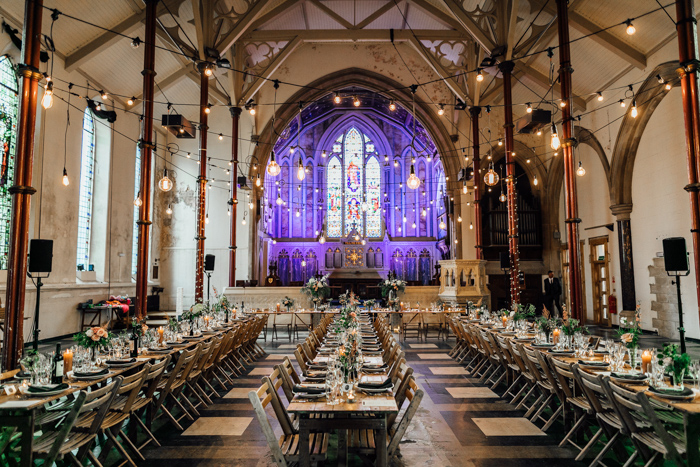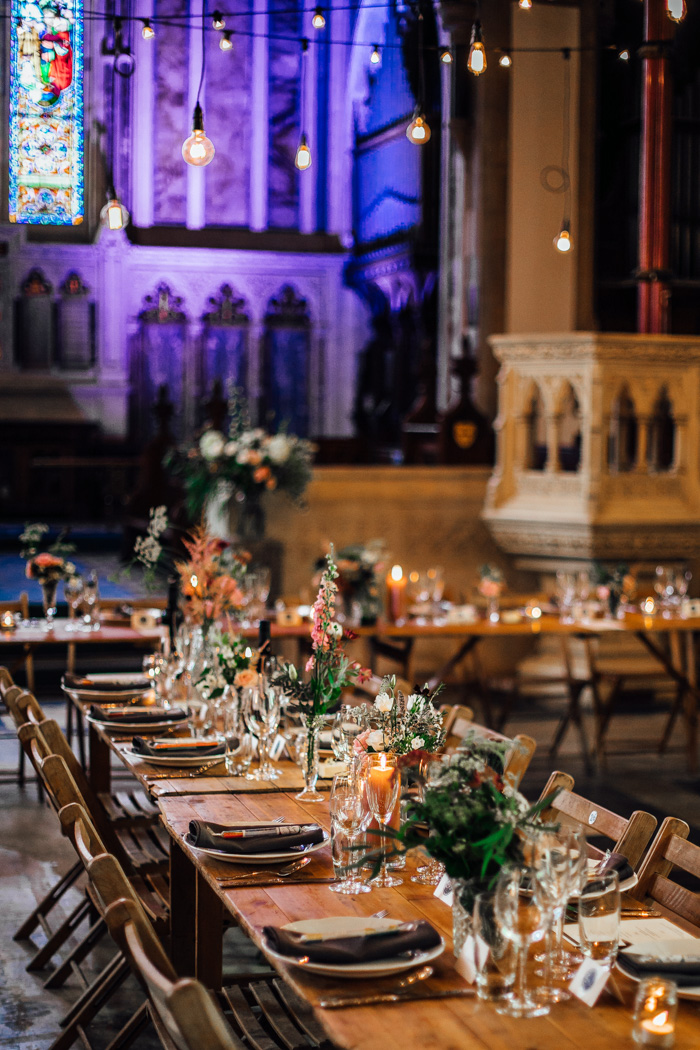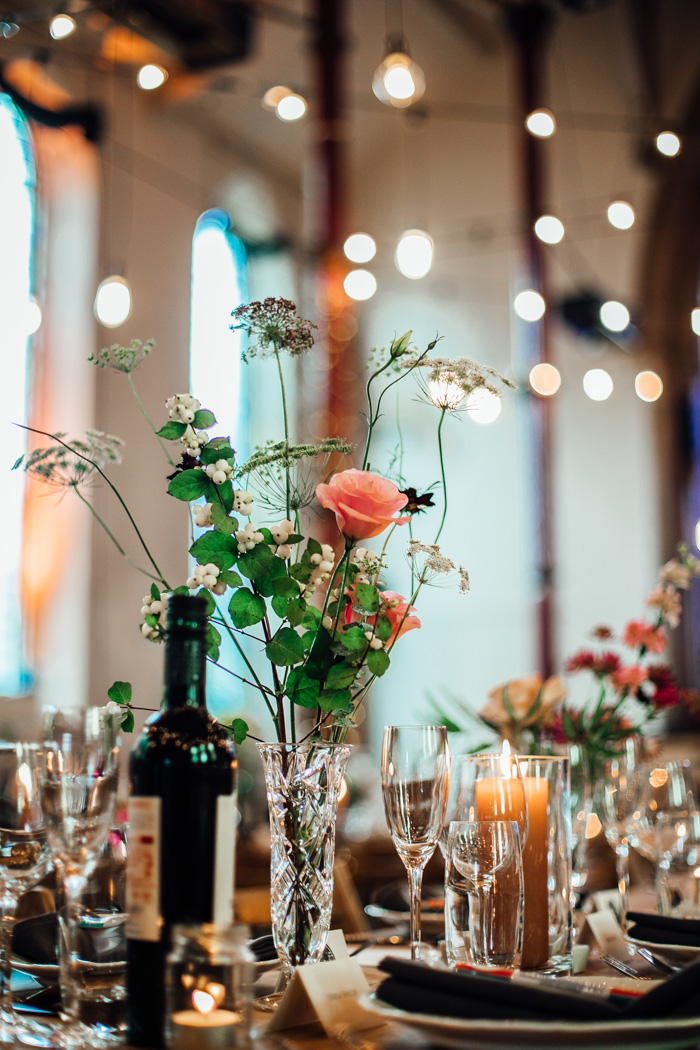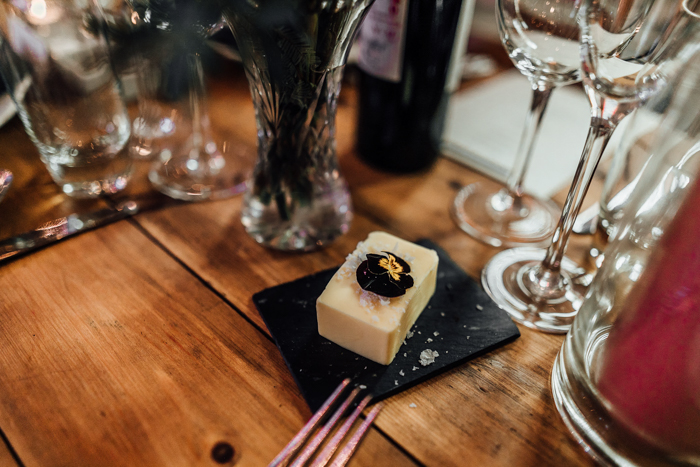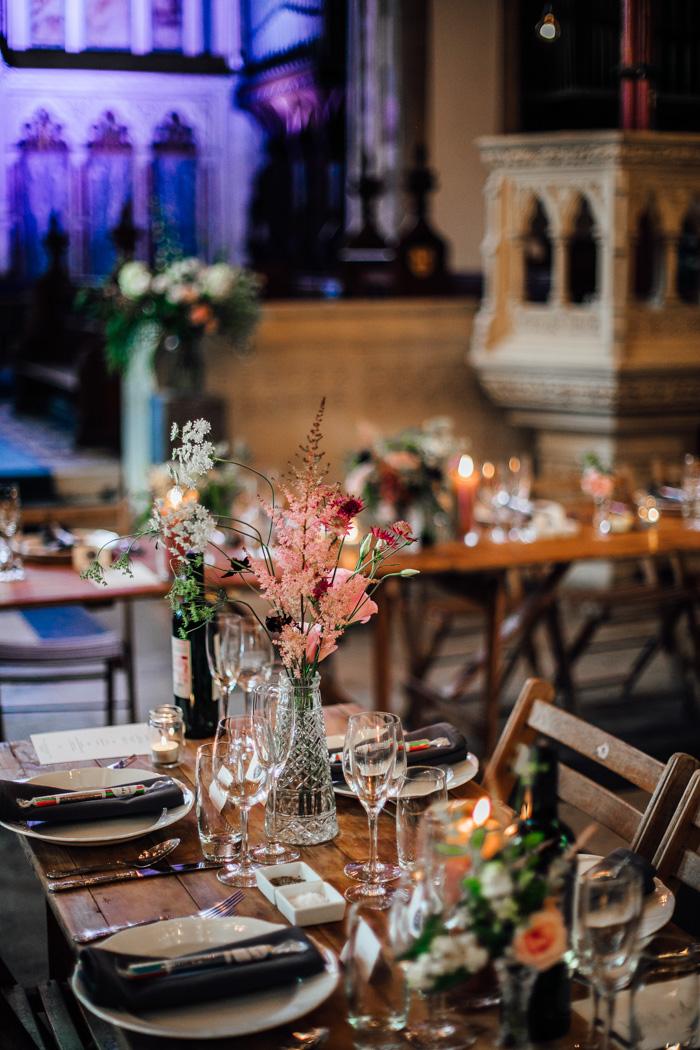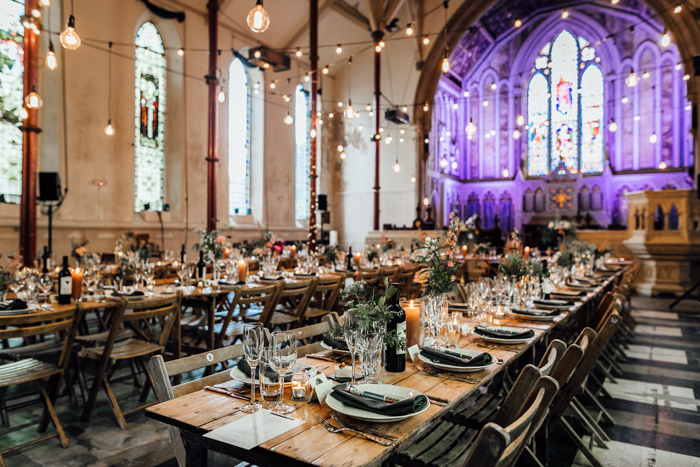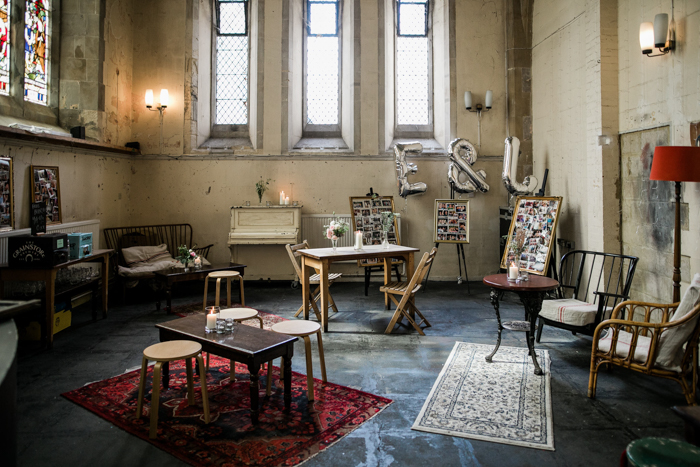 Apart from seeing each other for the first time and saying our vows, I think the most memorable part of the day was when we entered the main room for the wedding breakfast. James had arranged for Fleetwood Mac's 'The Chain' to play as we walked in, a song which holds a lot of memories for us both. Everyone was cheering, clapping along and banging on the tables to the song. when we arrived at our seats, they didn't stop and carried on. It was quite overwhelming and a really lovely moment having everyone we loved in on room clapping and singing for us!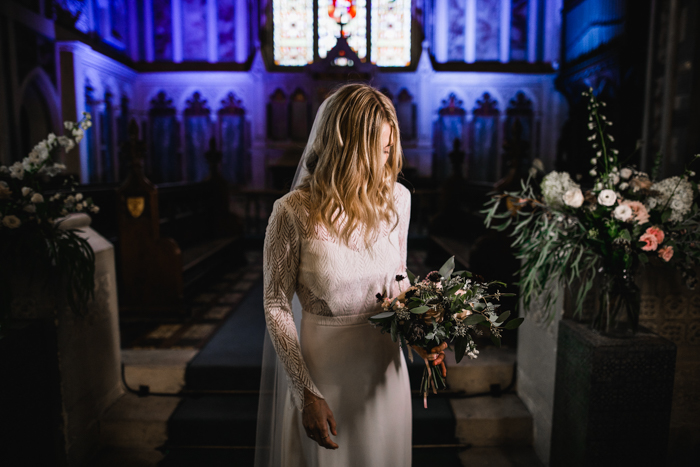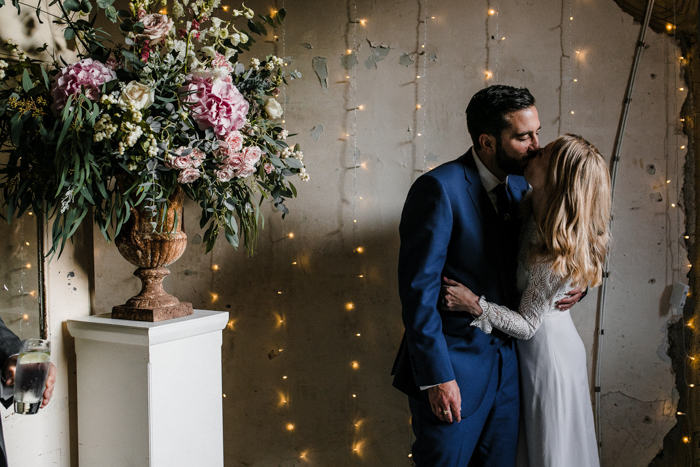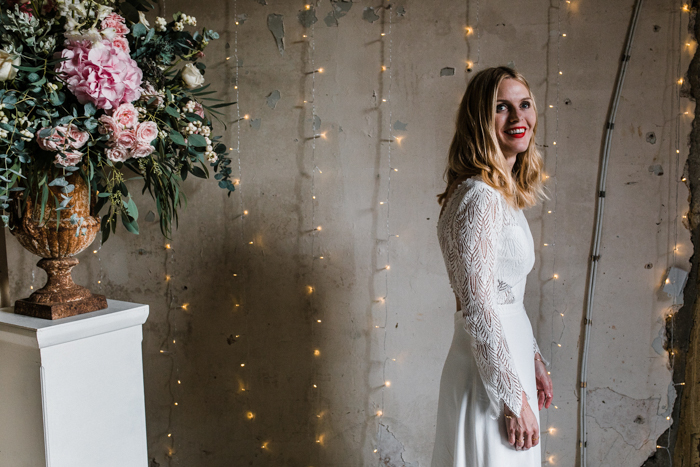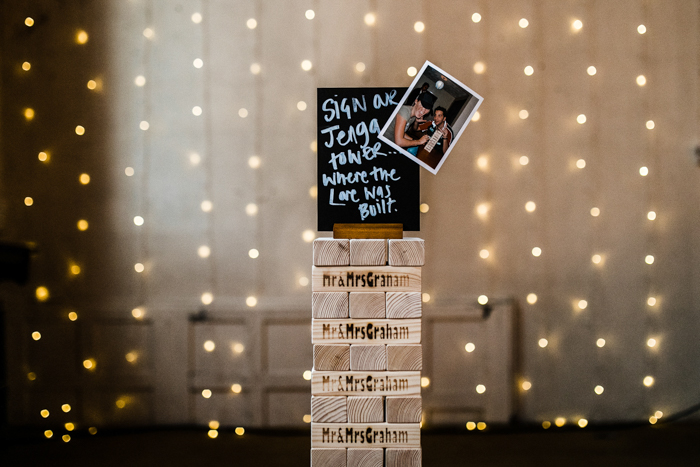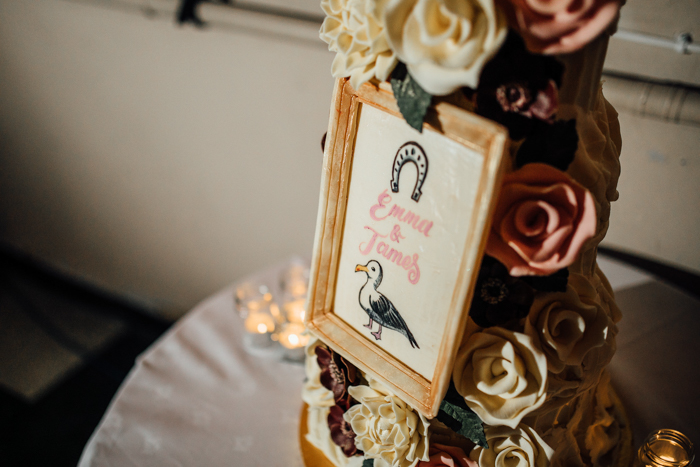 We didn't want a formal sit down 3 courses but wanted it to be relaxed sharing experience that got everyone chatting. We went for a 'posh' BBQ theme with sharing platters and big bowls of salads. We love having BBQ's in the summer and having friends and family over so it was another really personal choice.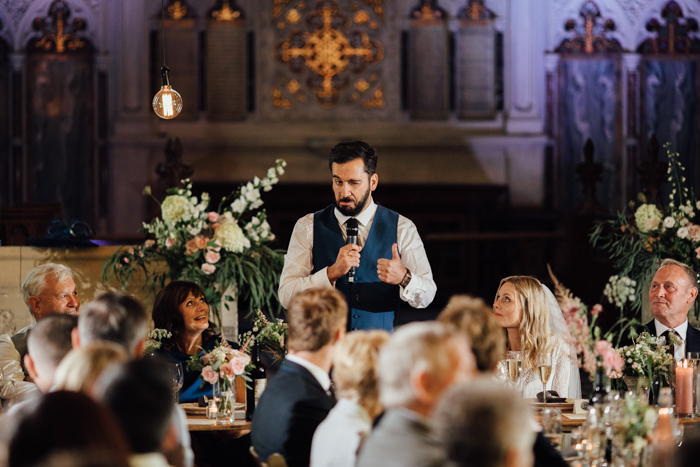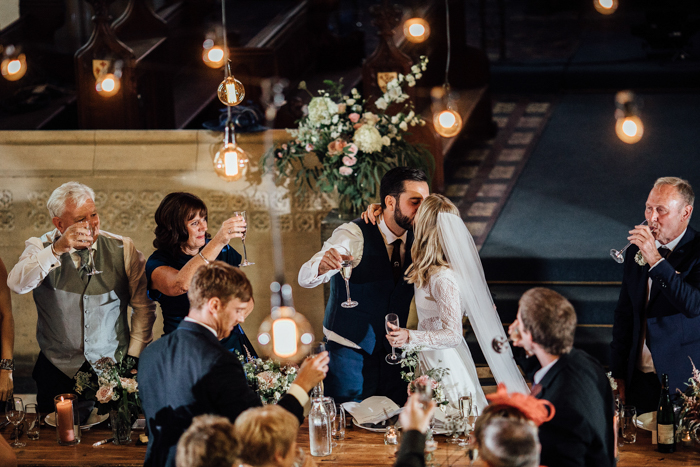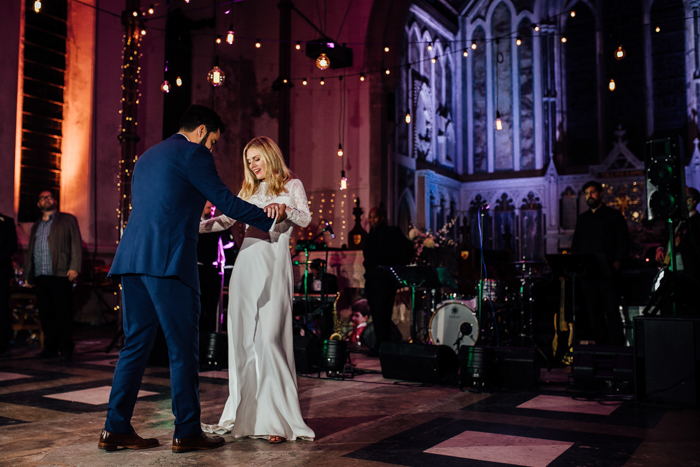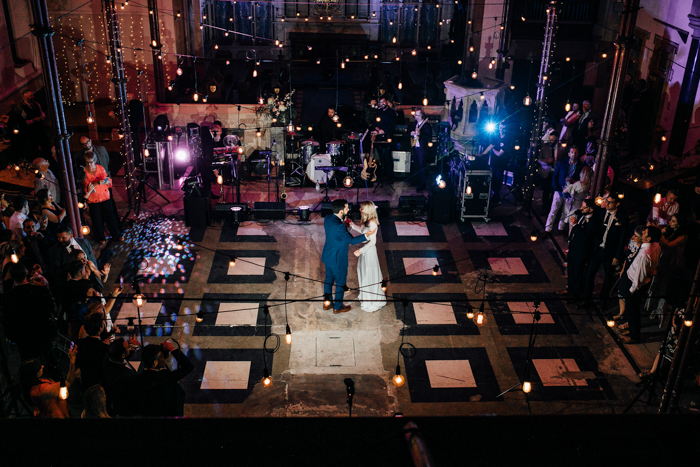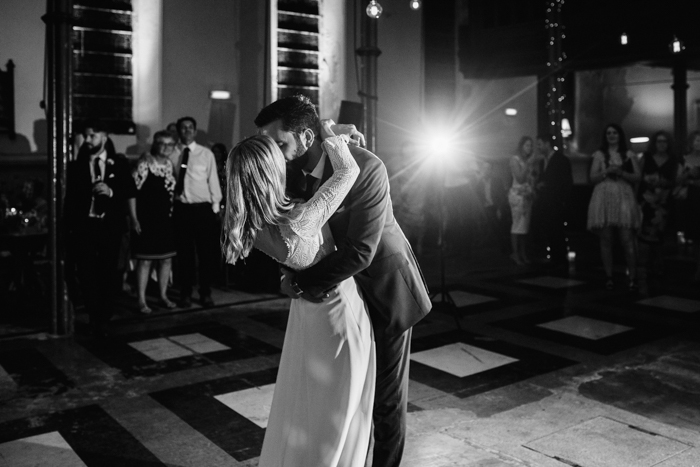 Congratulations to Emma and James, and a big thanks to Beatrici Photography for sharing this lovely wedding at The Spire Brighton! Love this eclectic vibe? You'd never believe this eclectic California garden wedding took place in a neighborhood clubhouse!