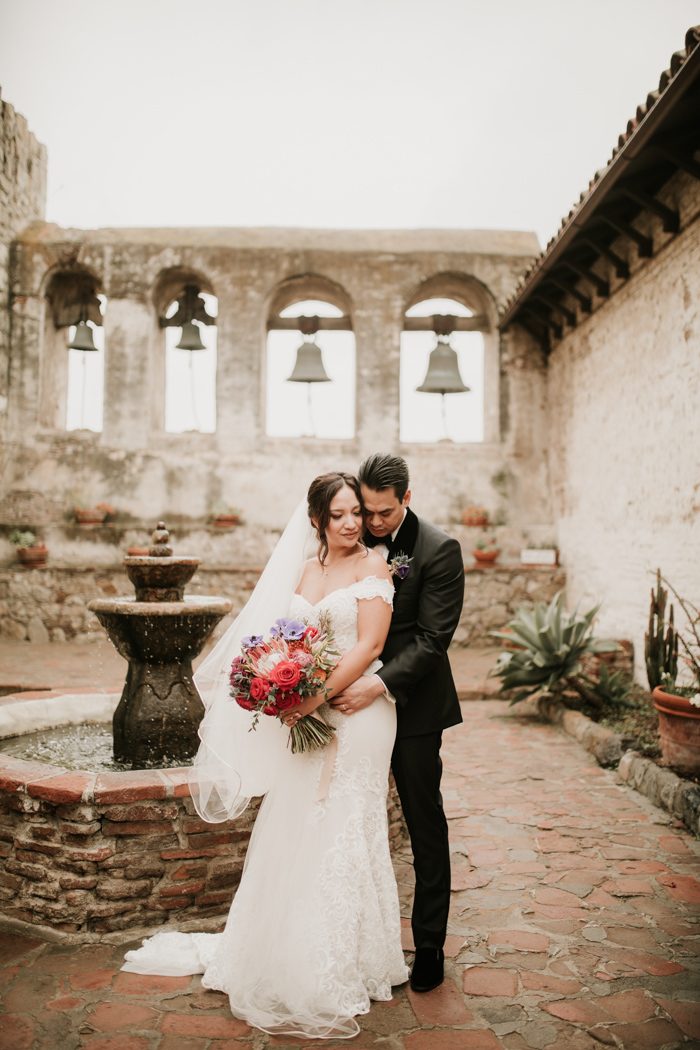 By choosing their private neighborhood clubhouse to host their California garden wedding, Kristine and Stephen proved that you don't need a traditional wedding venue — or even sunny weather — to have an unforgettable day! With the help of their talented planner from Perfect the Event, they created a backyard feel in shades of ivory with pops of jewel-tones and gold to add an air of elegance. In keeping with that effortless, spring-time vibe, Three Petals created wildflower-inspired bouquets for the wedding party and centerpieces for the tables that looked as though they had been picked from the garden. Lex and The Lotus was on hand to capture every mesmerizing detail, from the old-world architecture of Mission Basilica San Juan Capistrano to the couple's unbelievably romantic portraits on the rainy and windy waterfront.
The Couple:
Kristine and Stephen
The Wedding:
Mission Basilica San Juan Capistrano and Private Clubhouse, Irvine, California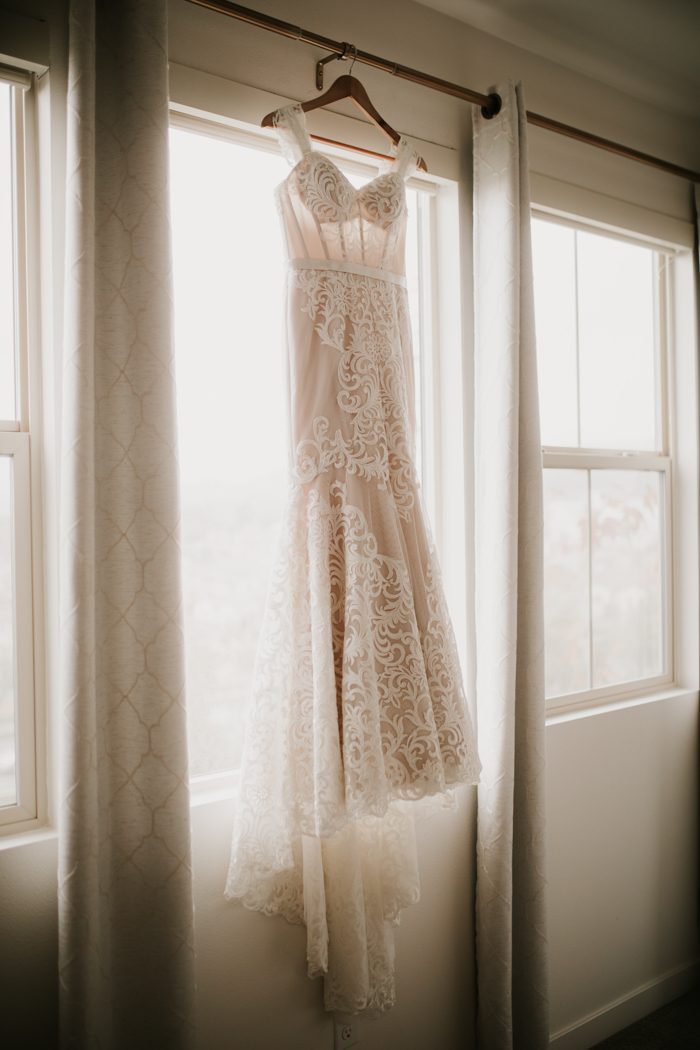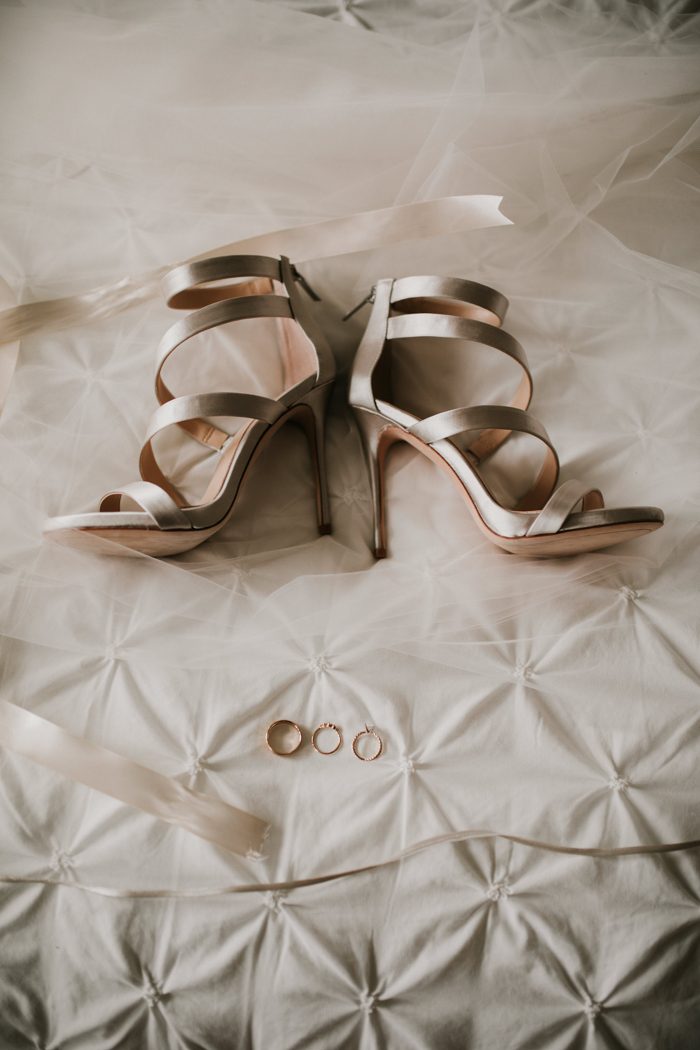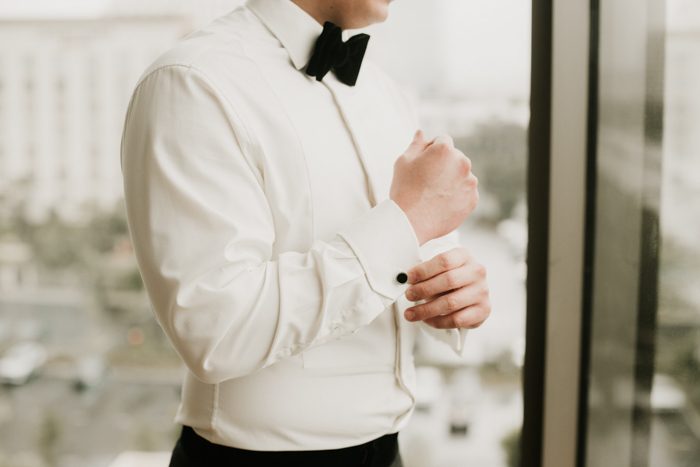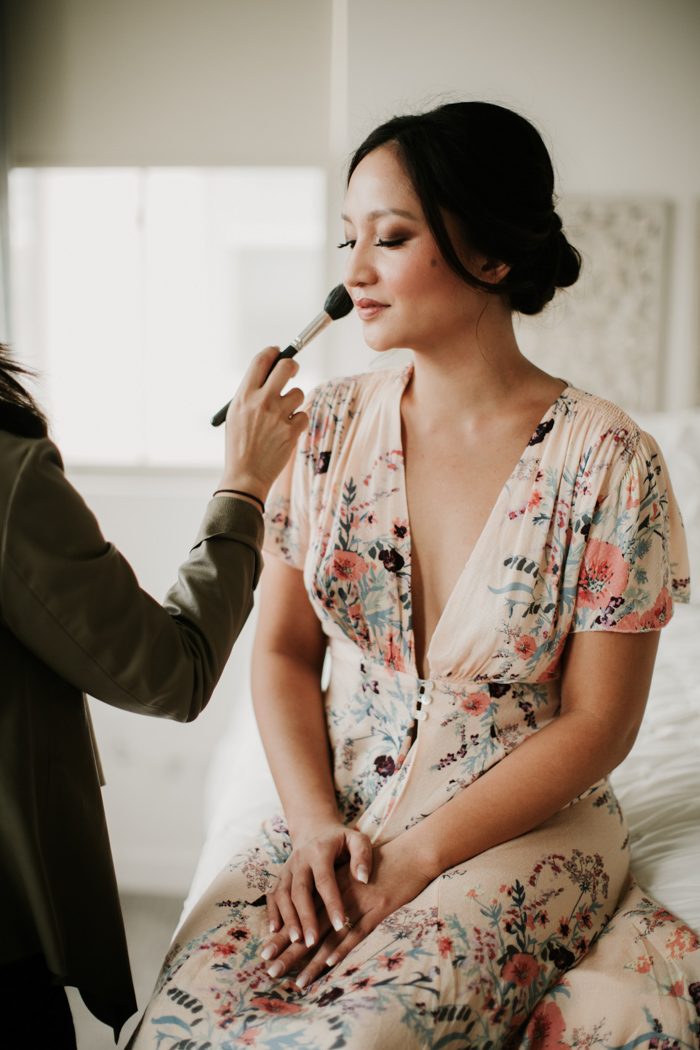 From the very beginning, Stephen and I knew we wanted to make sure our guests had the most memorable time. We've been to so many weddings, and we came up with a formula for what we thought made the best ones great: good food, good music, and lots of liquor! Those were are 3 main focuses throughout the whole planning process.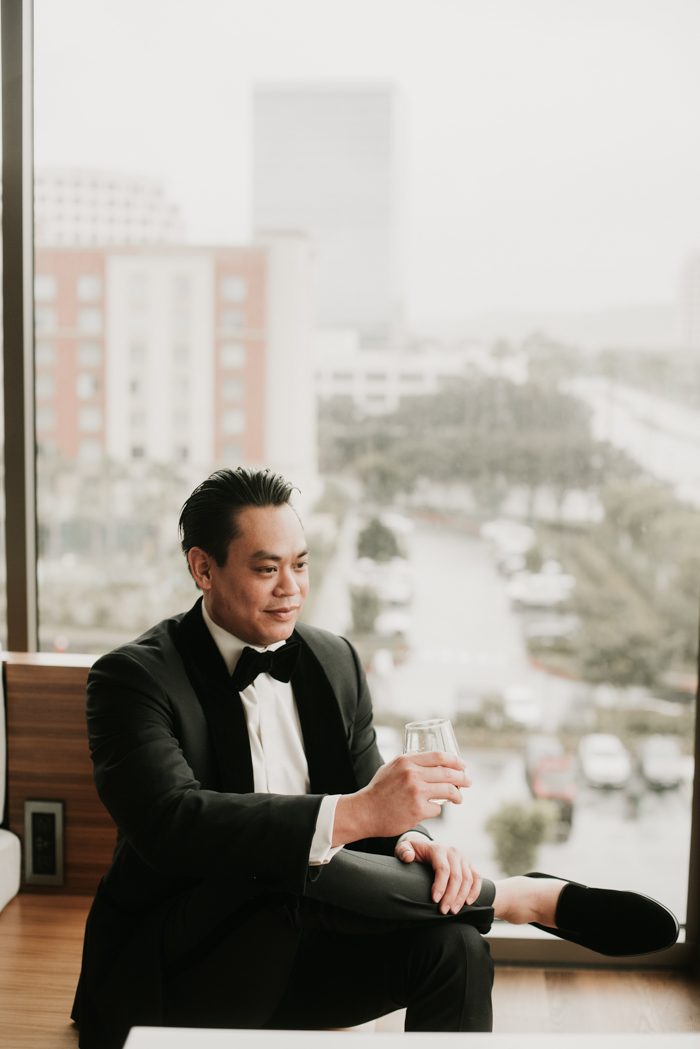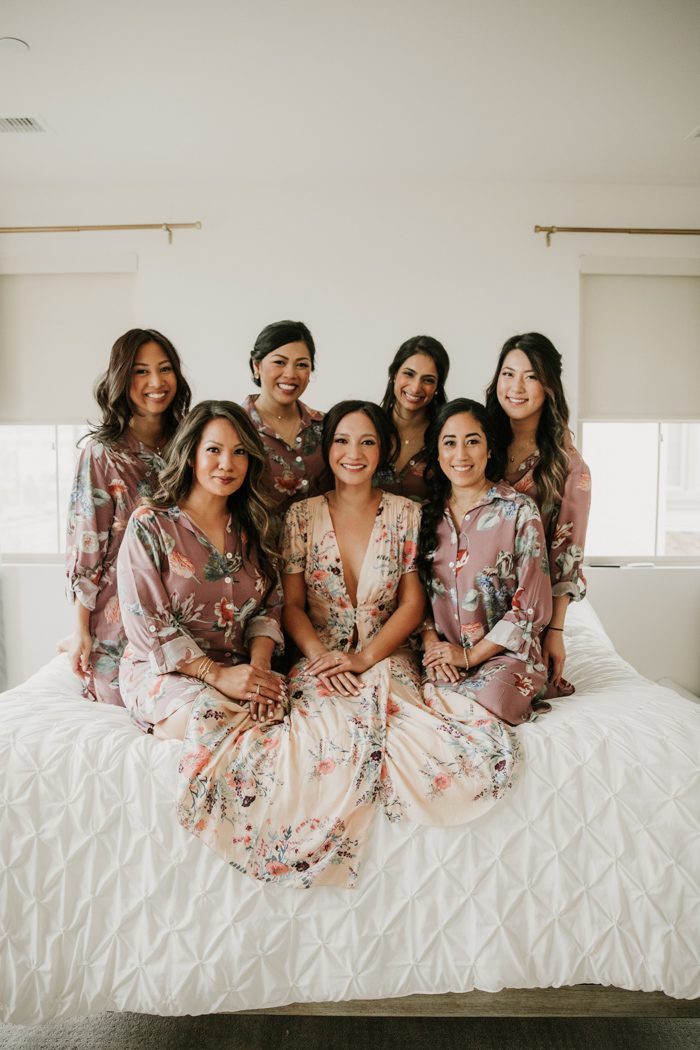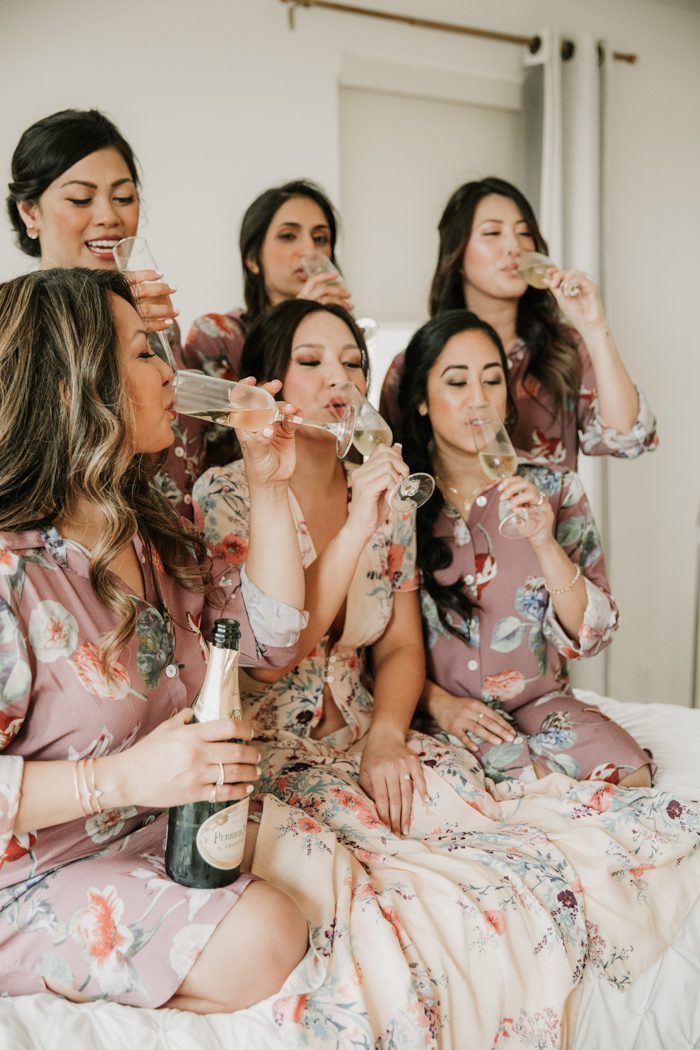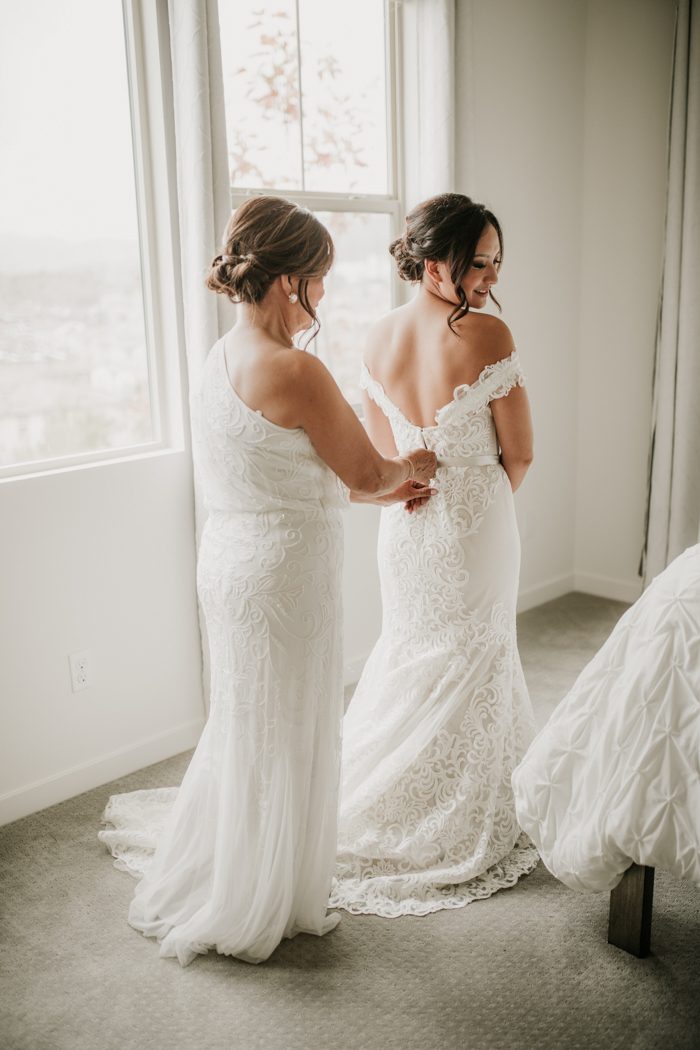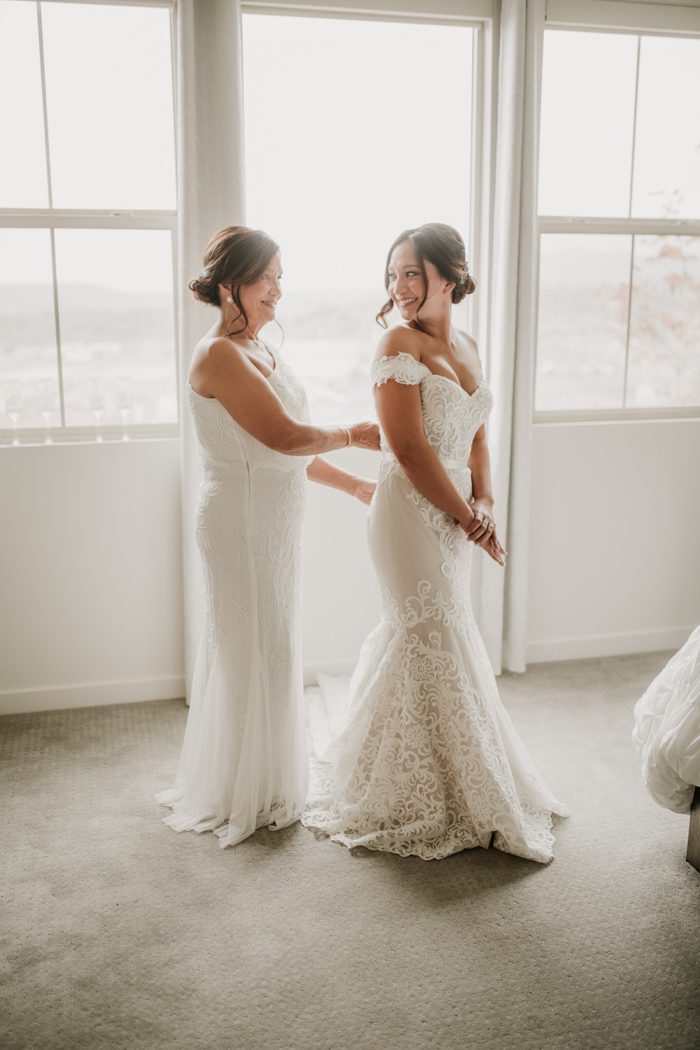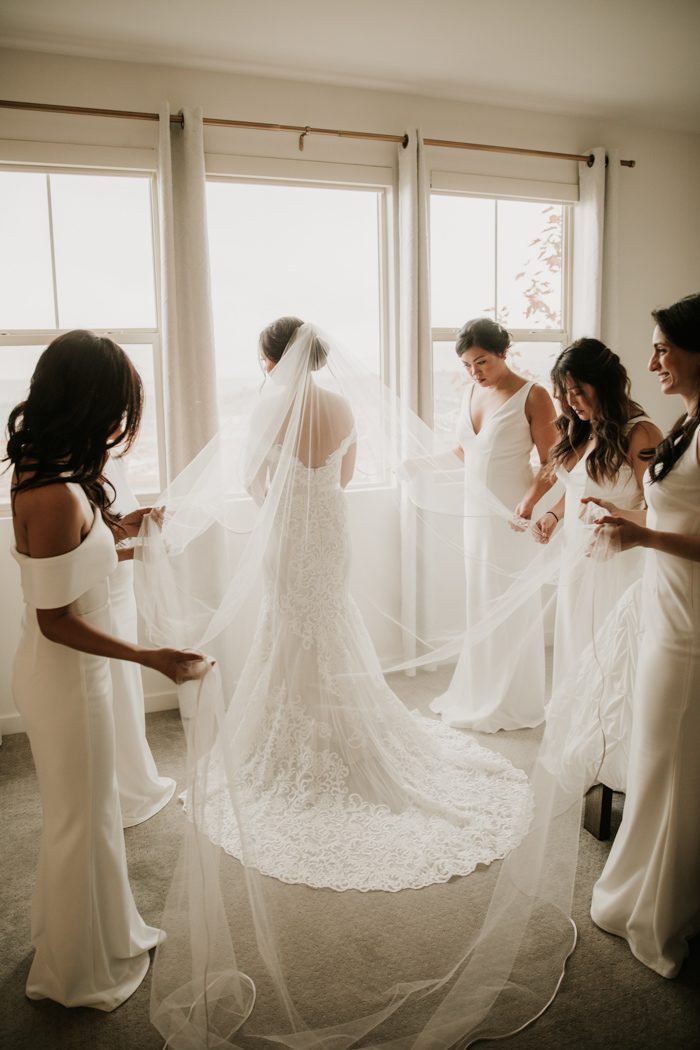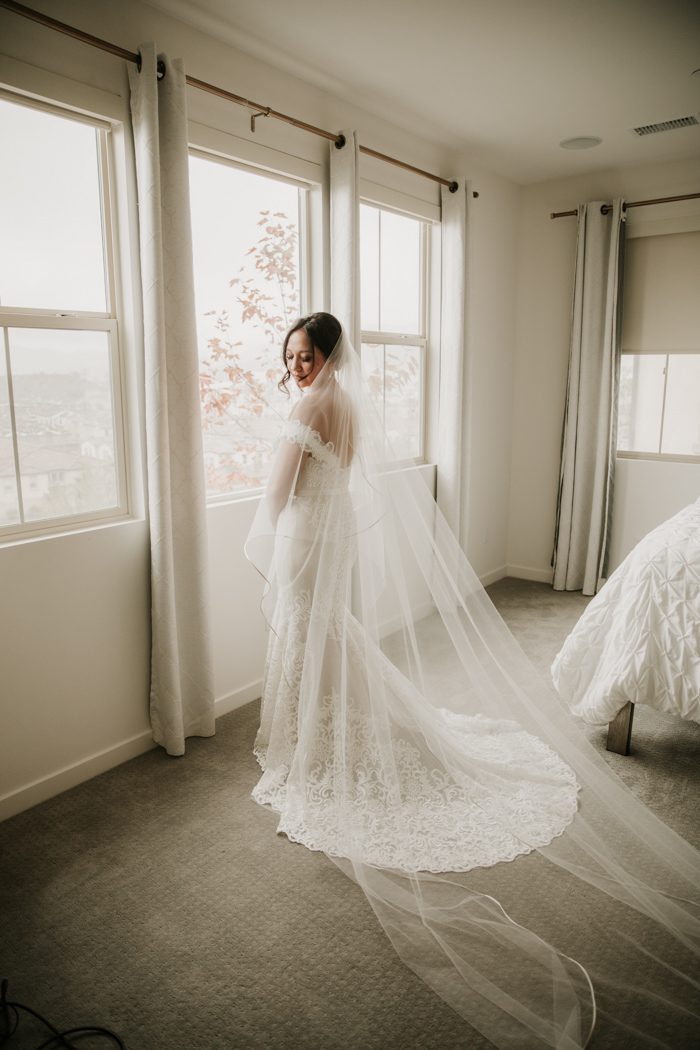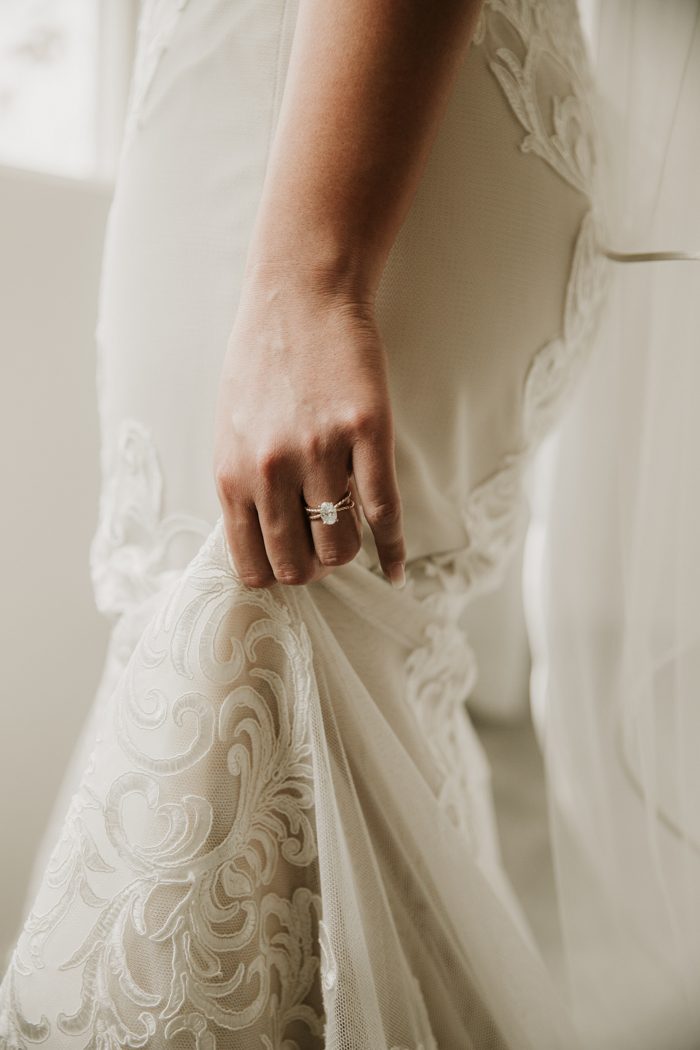 From the bride: For me, the most memorable part of the day was walking down the aisle. I was overcome with emotion! All the hard work and planning finally came full circle. When I saw Steve at the altar, I started crying (tears of joy of course!). It felt like every decision I had ever made led me up to this moment, and every decision I would make after was standing right in front of me.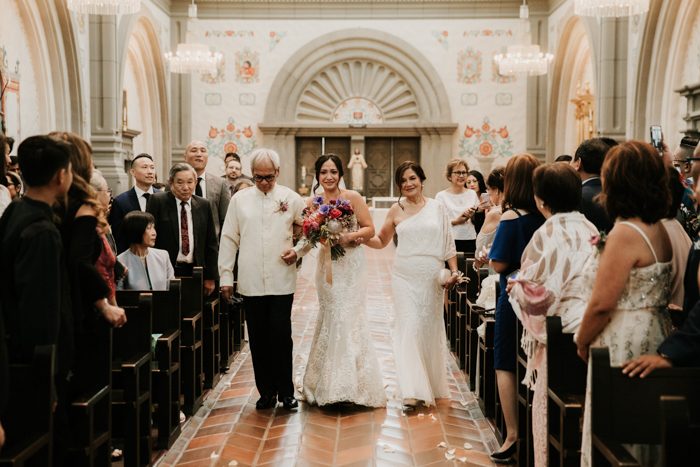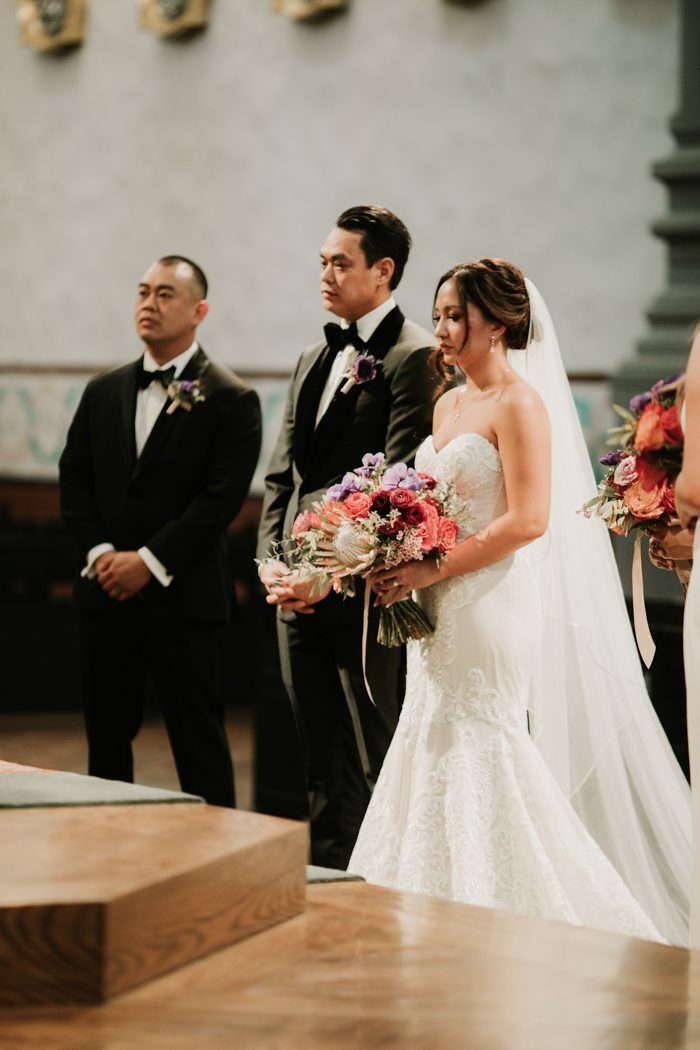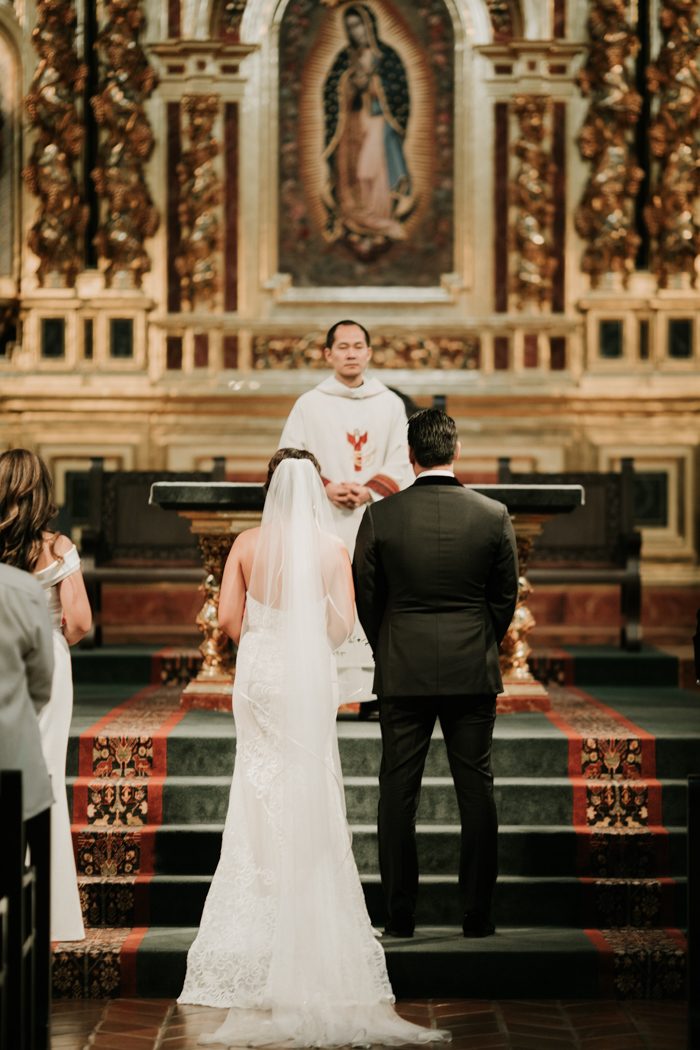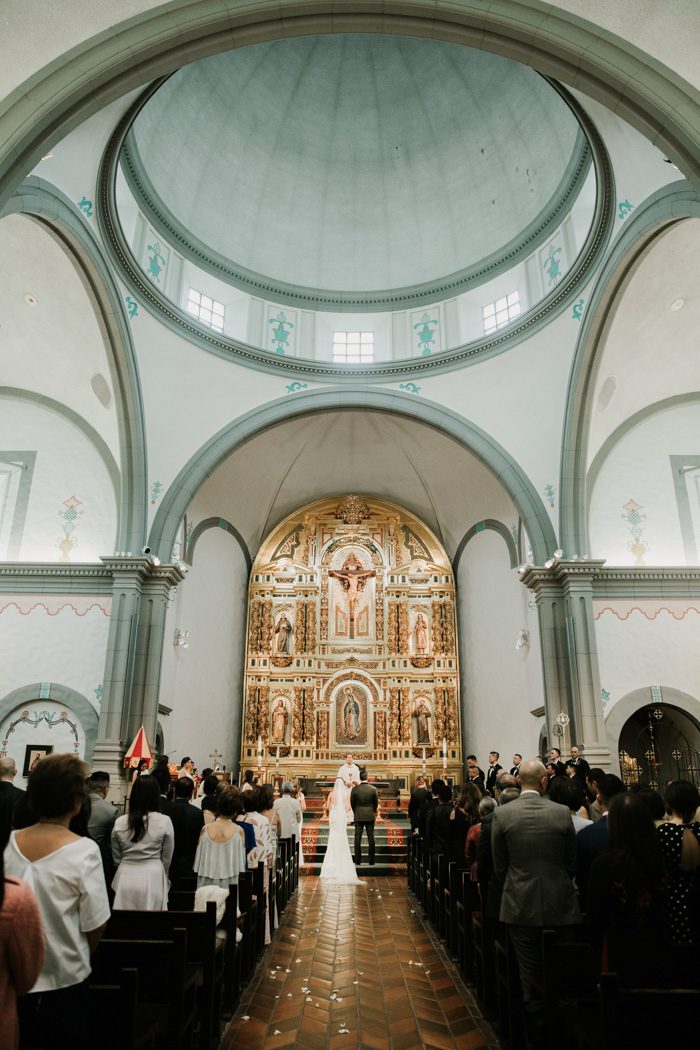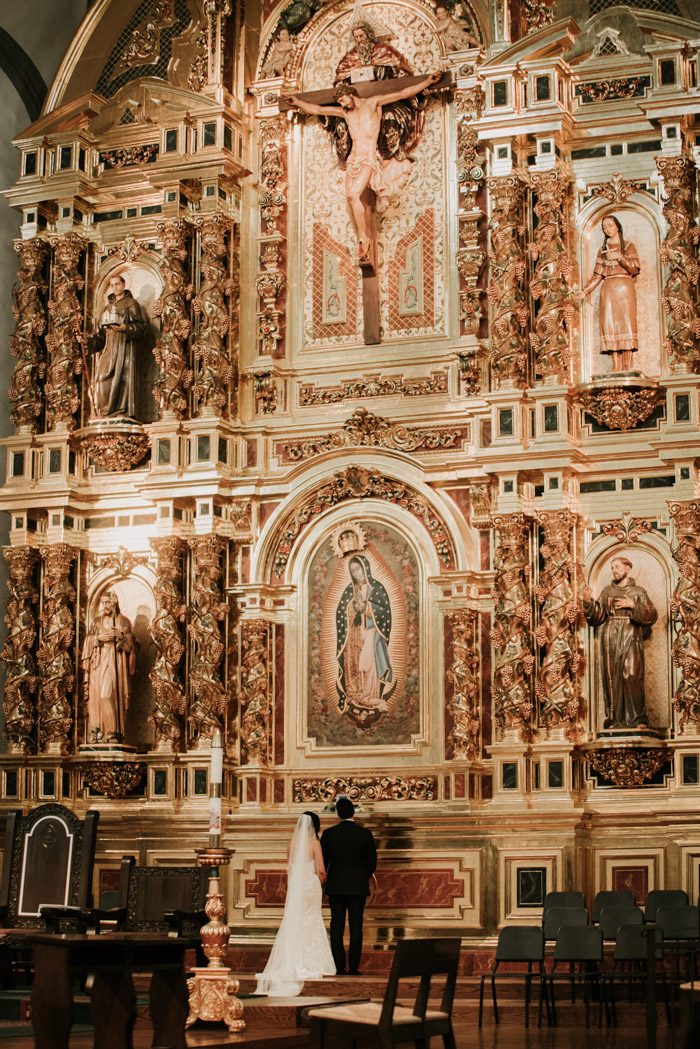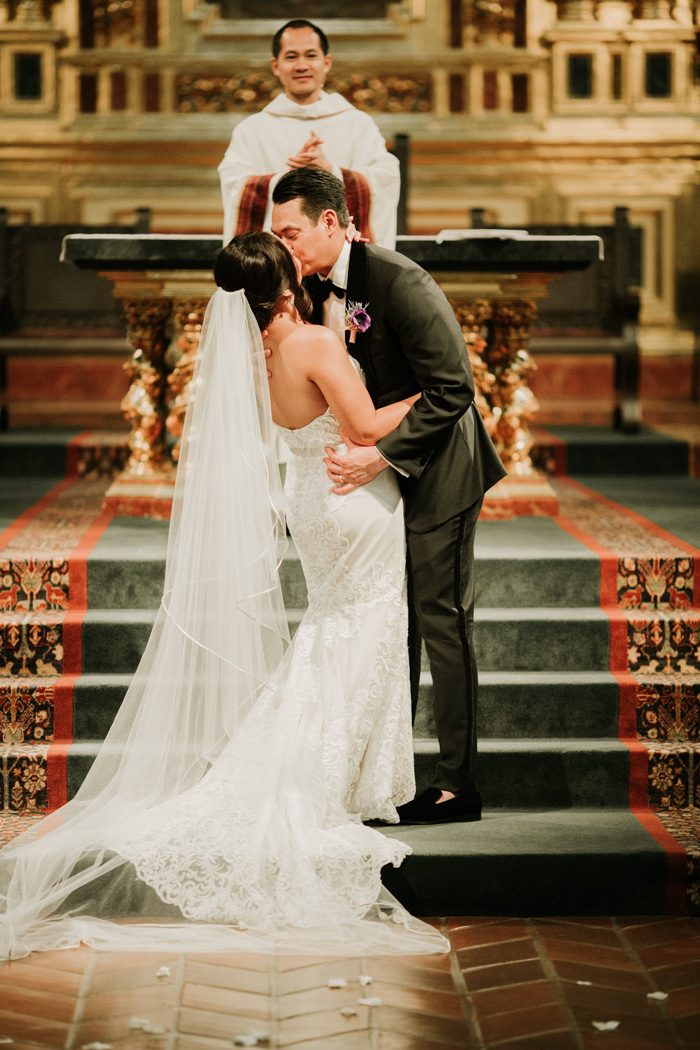 It poured on our wedding day, which sounds like it would have made for a disaster of a wedding but it didn't! We checked the weather constantly beforehand and made all the necessary arrangements to ensure our guests would be dry and comfortable. Our advice is don't freak out over things you have no control over, like the weather. And there really is no such thing as a perfect wedding. Mistakes are bound to happen and the only thing you can do is plan ahead accordingly. Honestly, the guests won't even notice the mistakes. They will have a great time no matter what!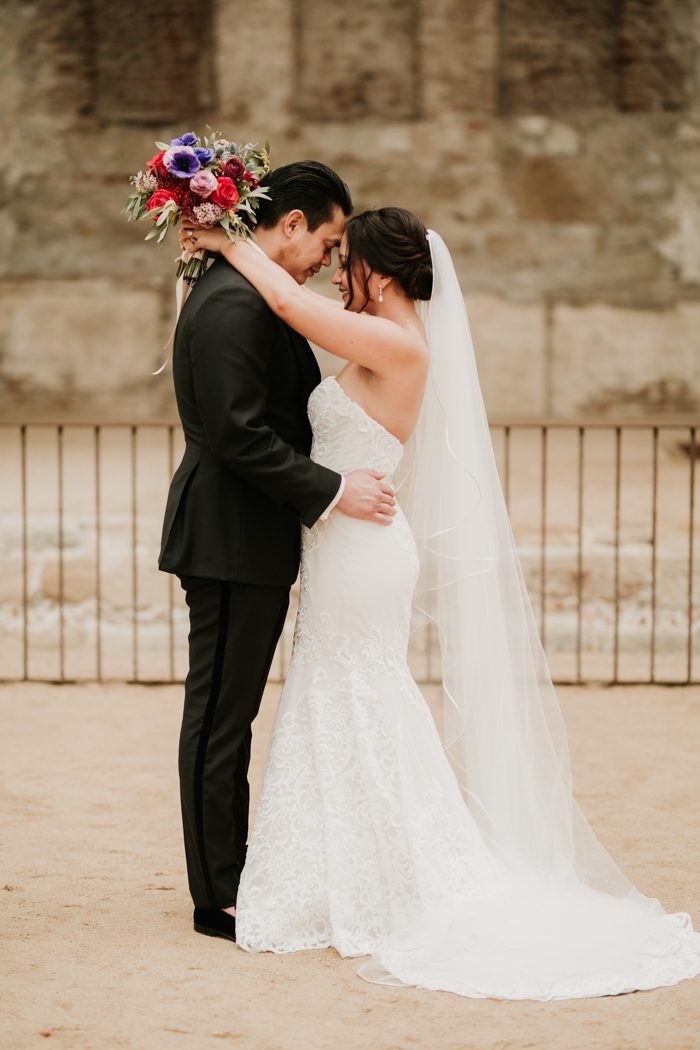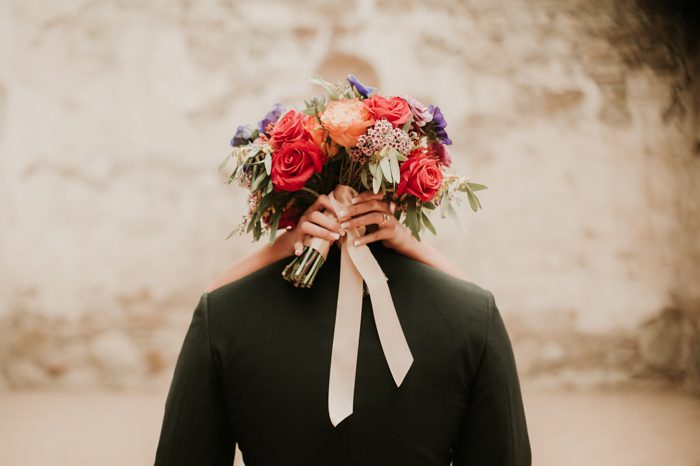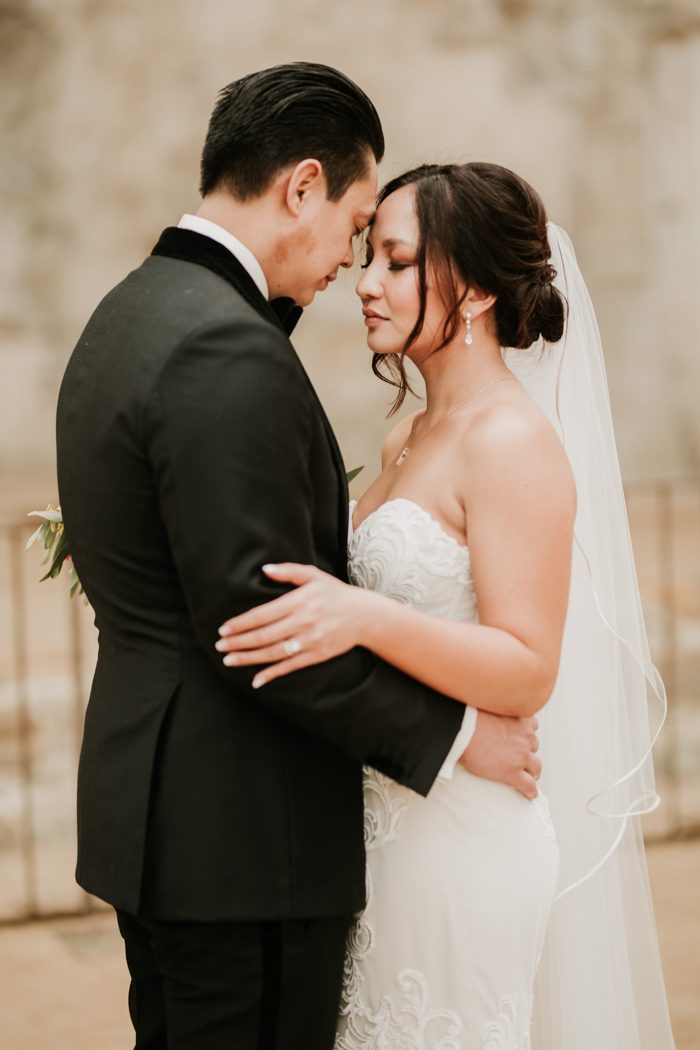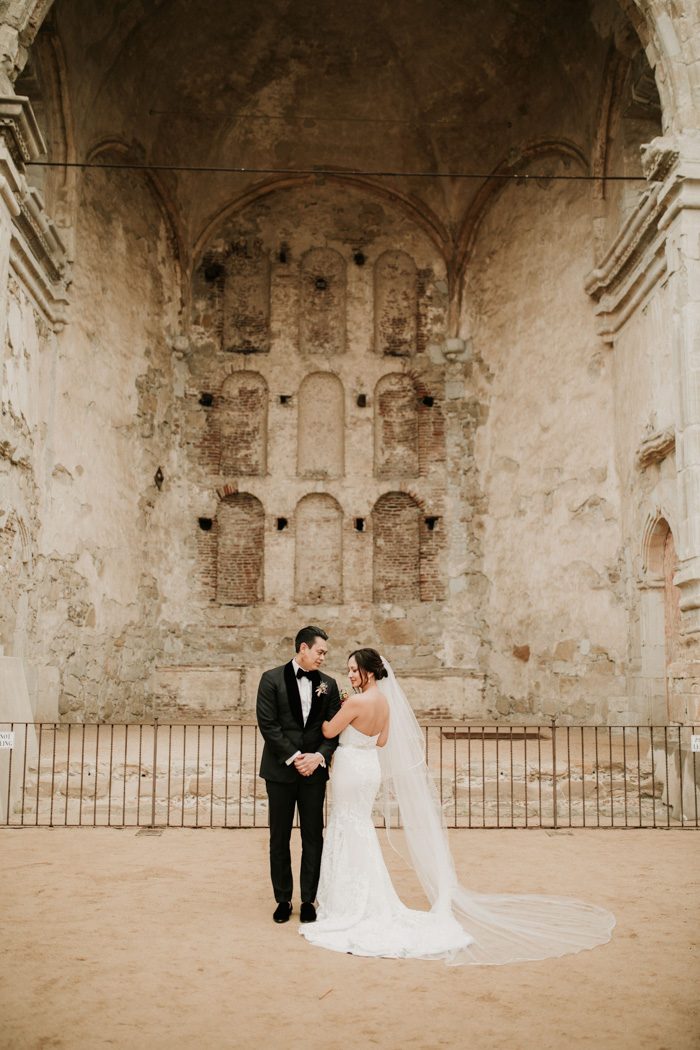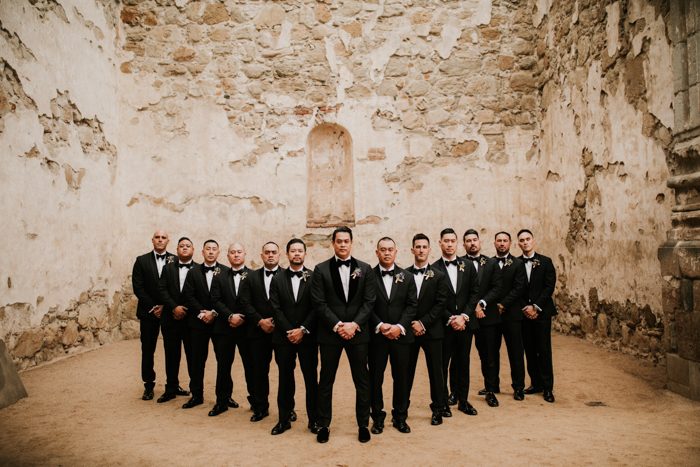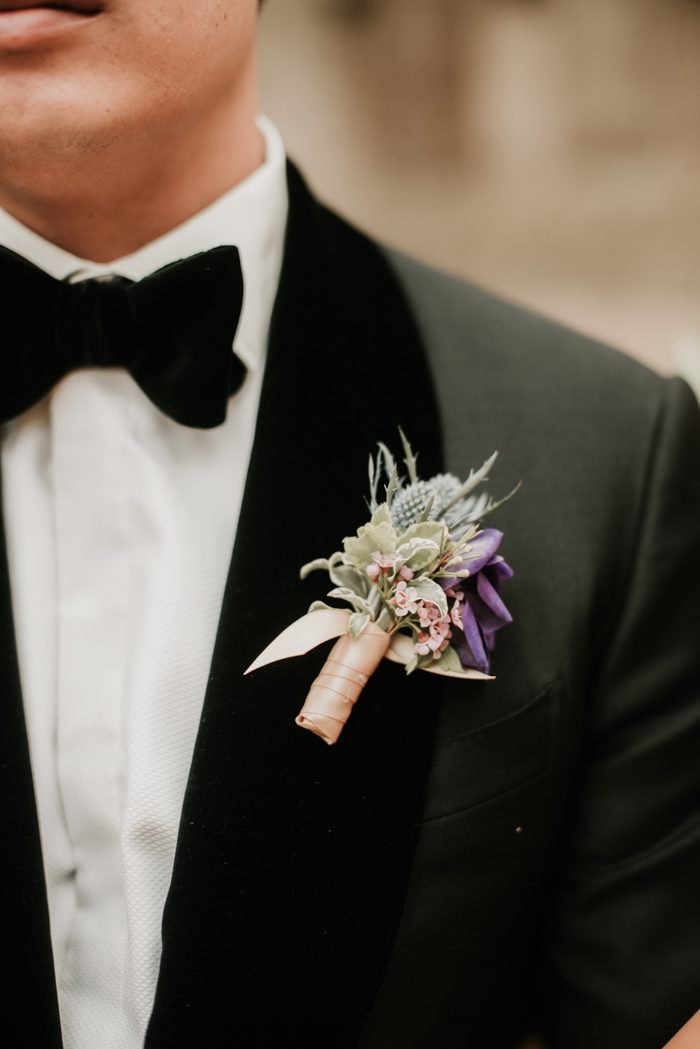 Our main color was ivory with gold and jewel-tone accents. Since our wedding was in March, we wanted to emphasize spring colors. The bridesmaids wore these beautiful ivory dresses. We wanted our flowers to be multicolored to change it up from the cream and blush colors we've been seeing at weddings. We told our florist we wanted a "just picked from the garden" wildflower kind of look. The contrast between the ivory dresses and colorful bouquets turned out to be so dramatic and gorgeous!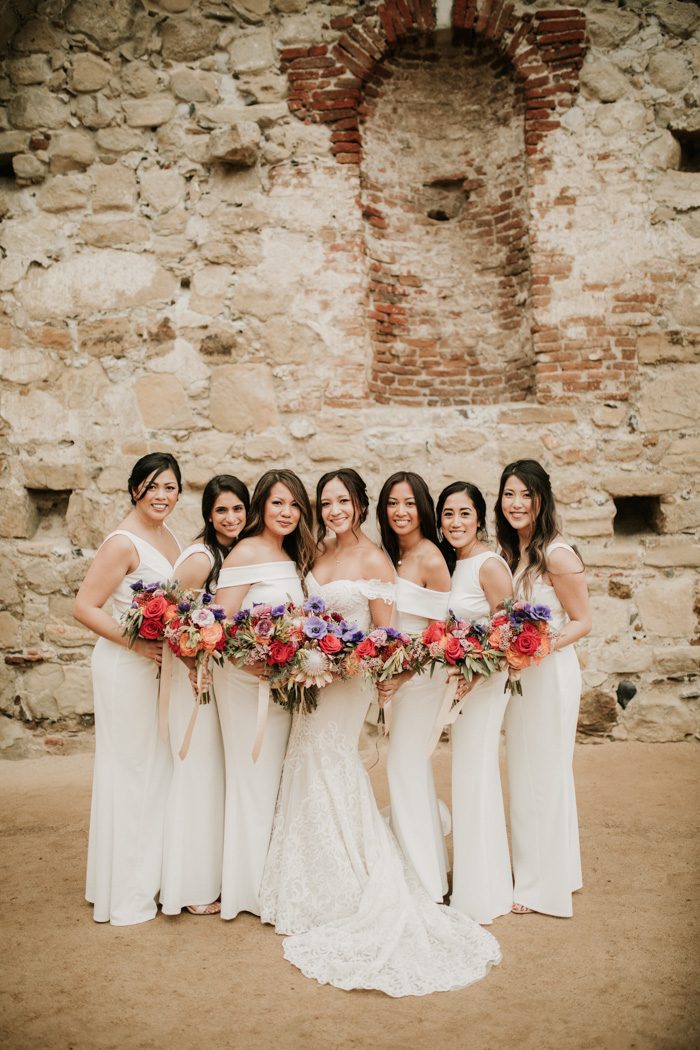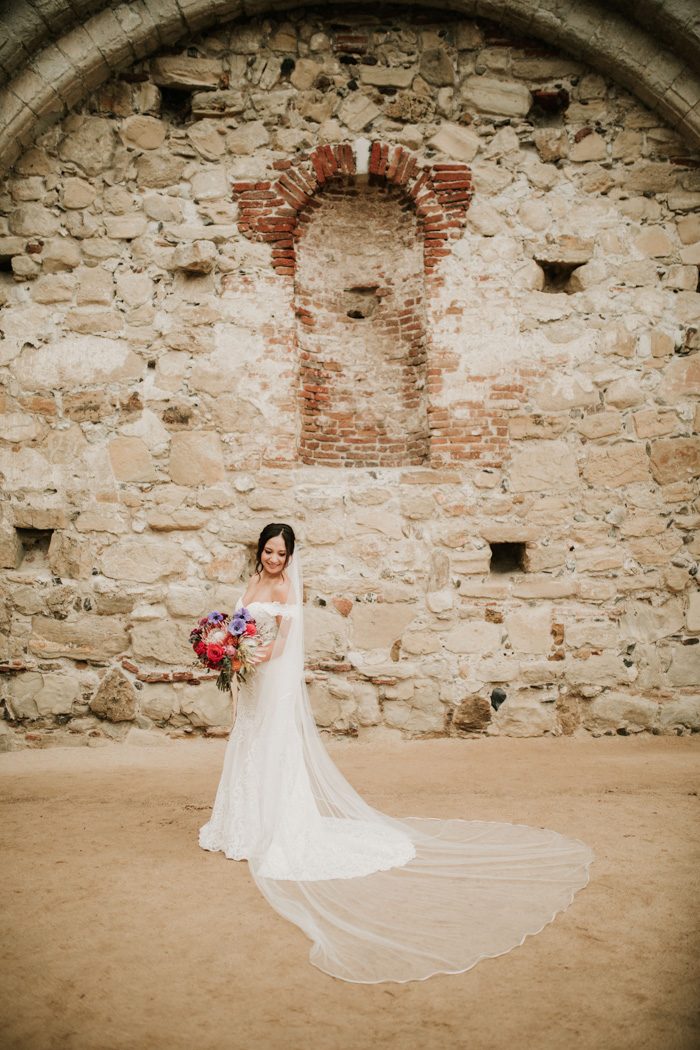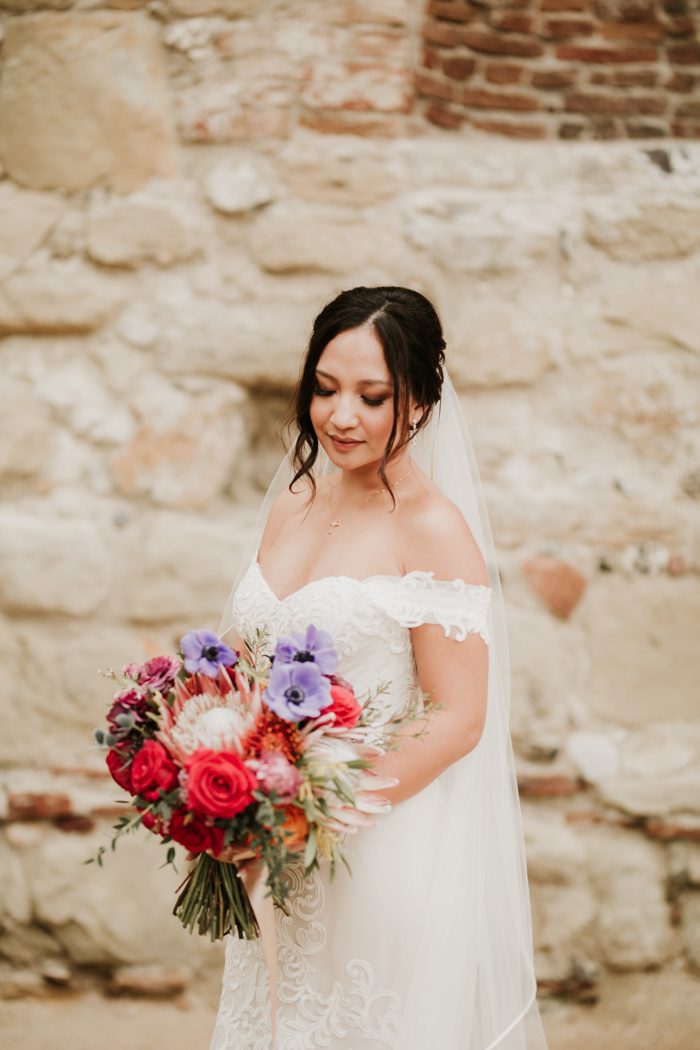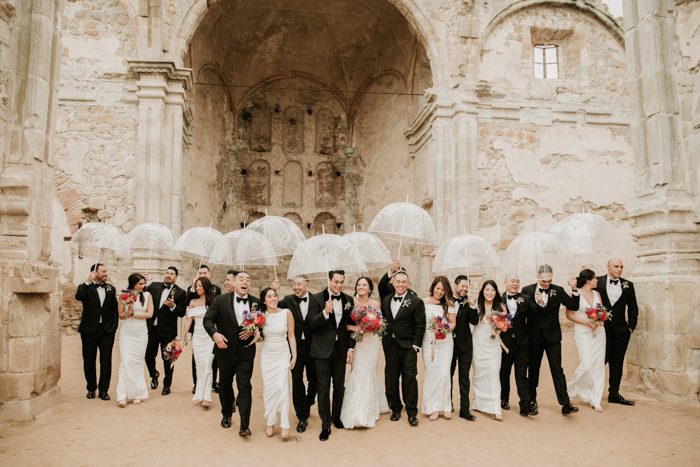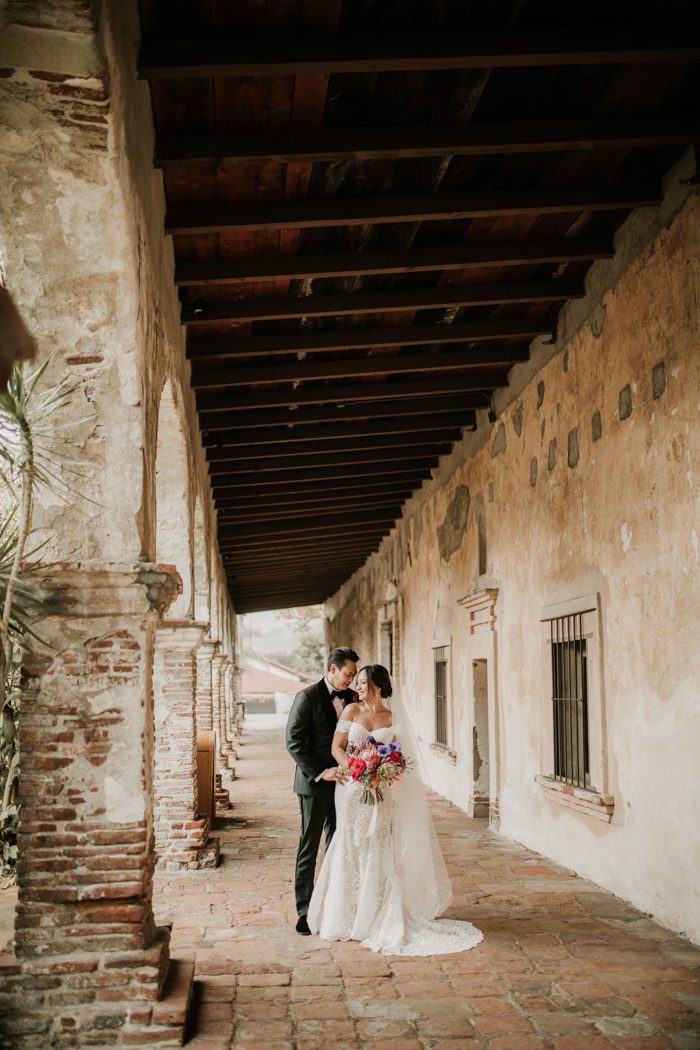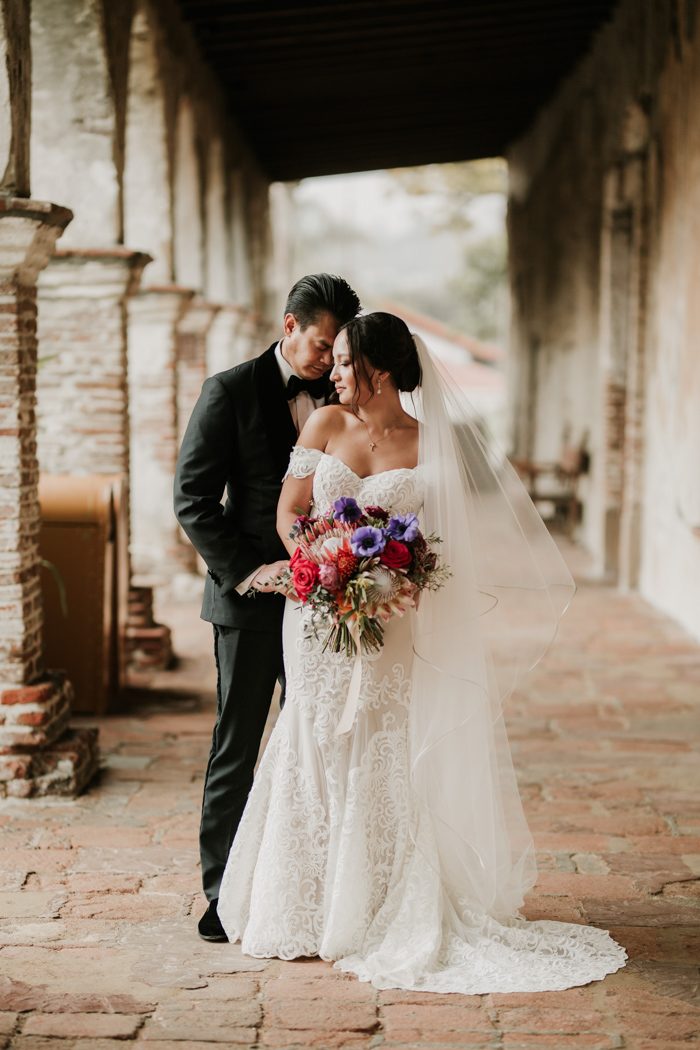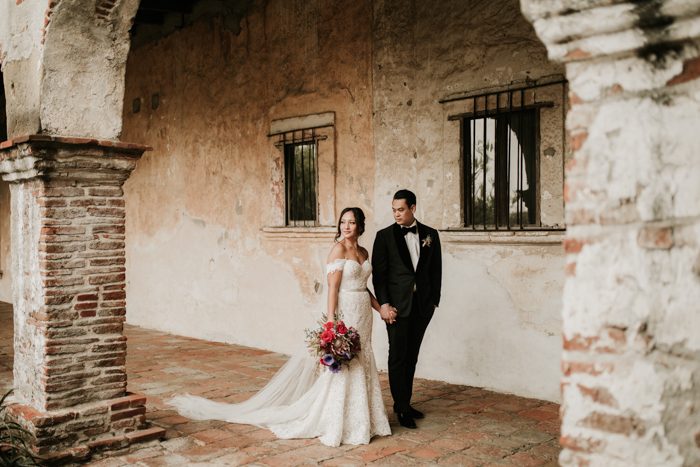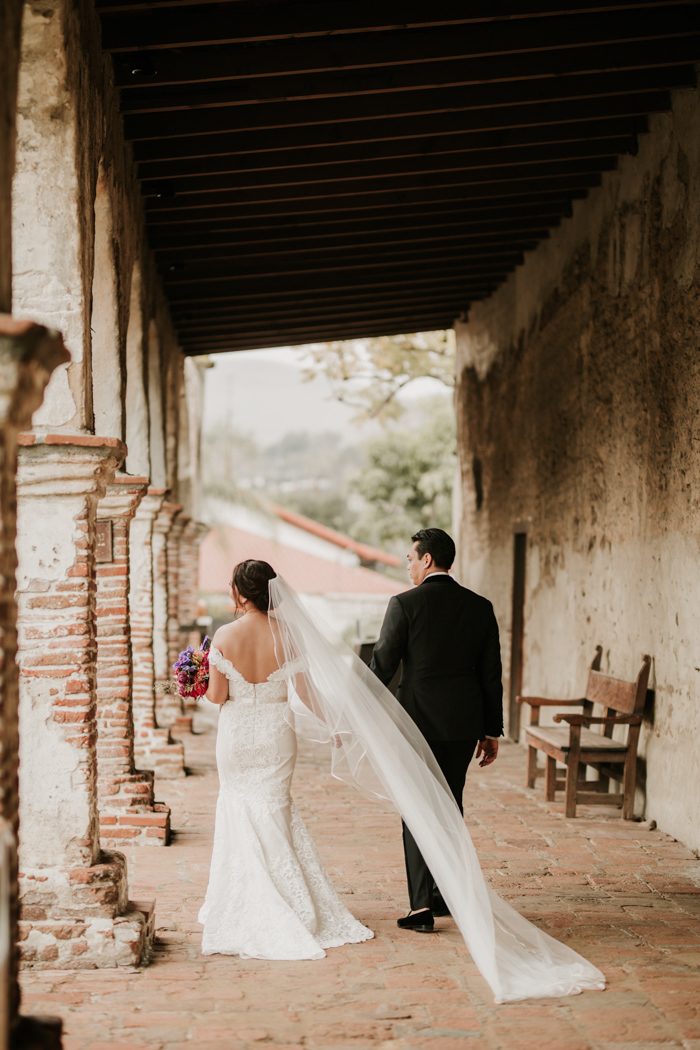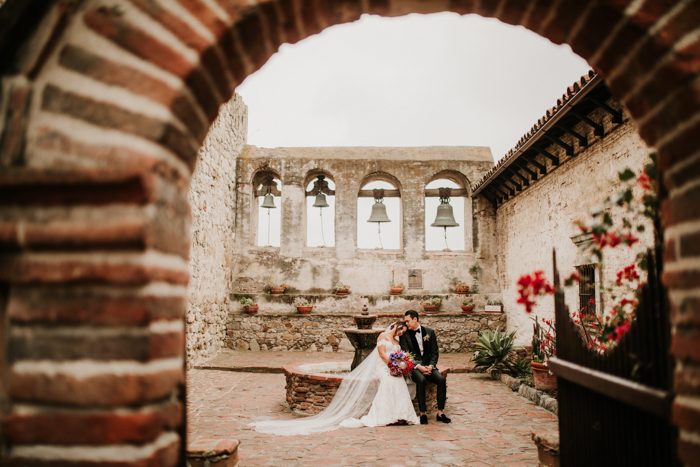 From the groom: It was cold, rainy, and windy on our wedding day. After the ceremony, we had gone to Dana Point harbor to take more photos on the jetty where it was twice as cold, rainy, and windy. We literally sacrificed our bodies to take those photos, but it was all worth it when our photographer showed us how epic they turned out!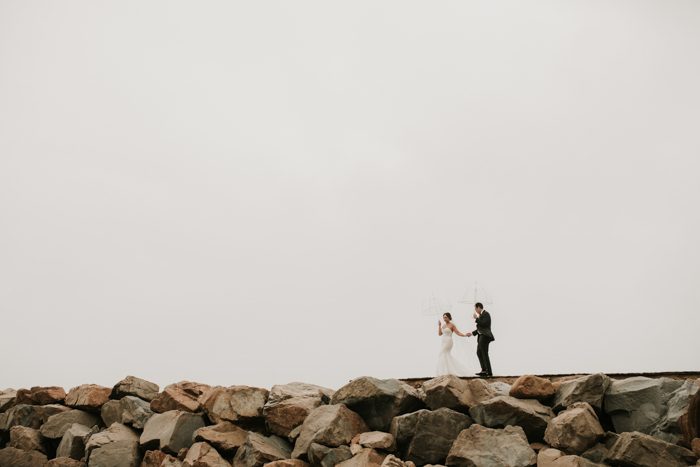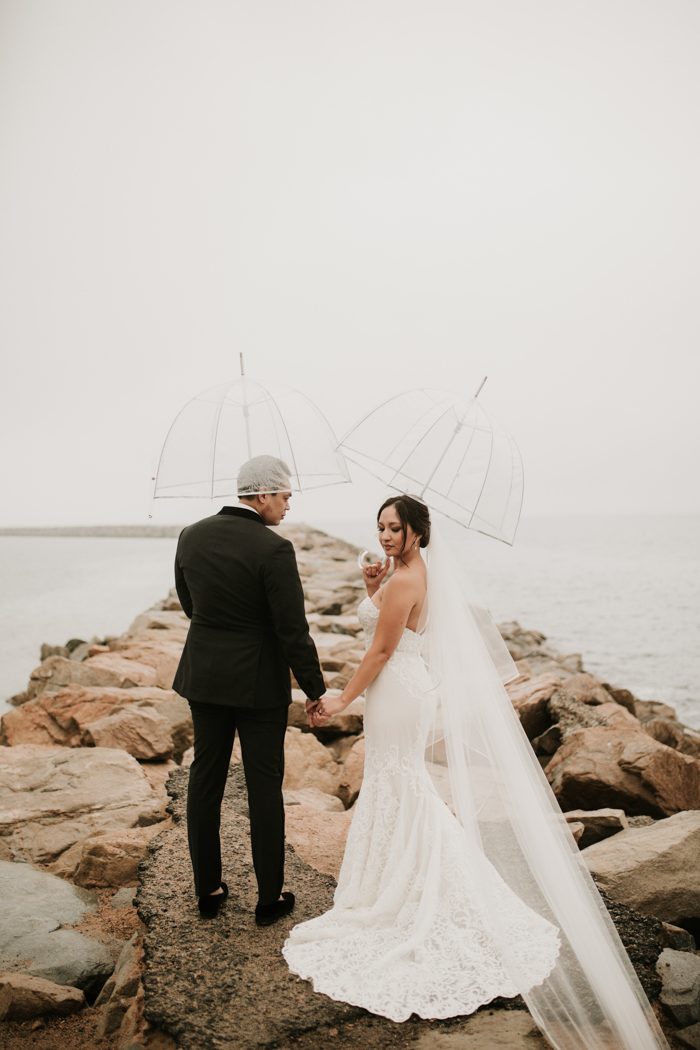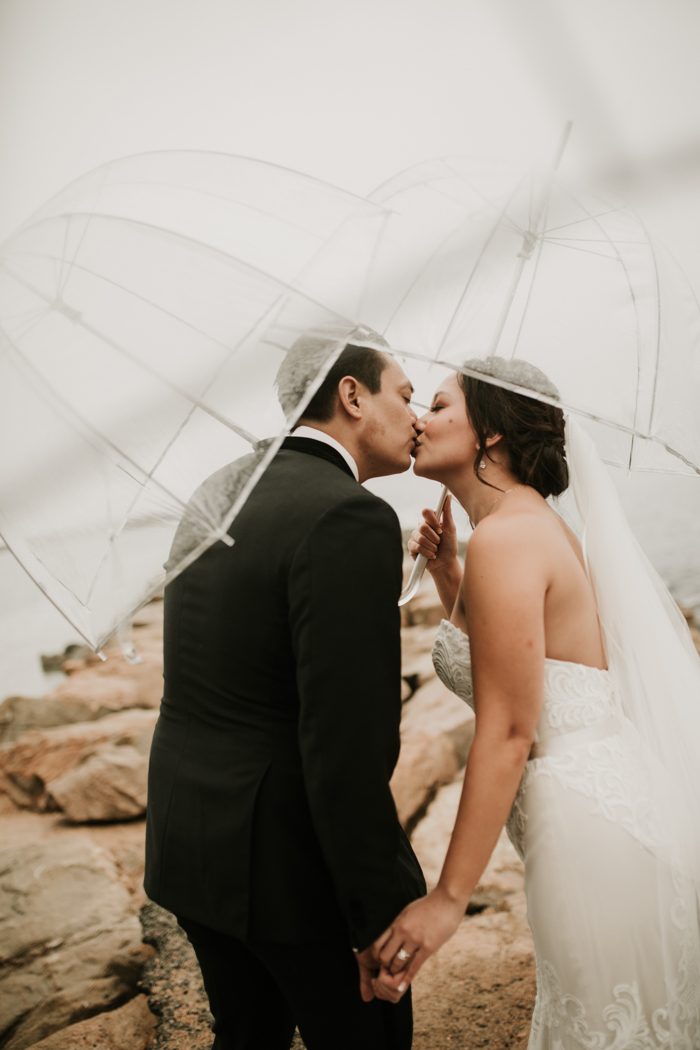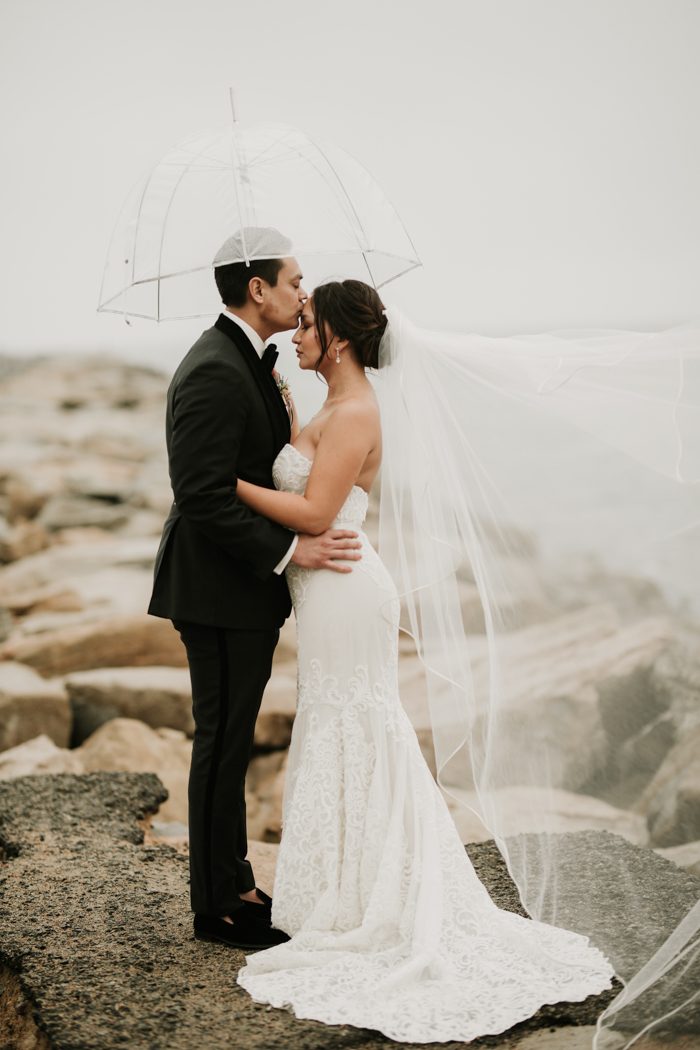 We had looked at quite a few venues before we settled on our neighborhood clubhouse. It all came together in a sort of "backyard wedding" kind of vibe and it was very intimate.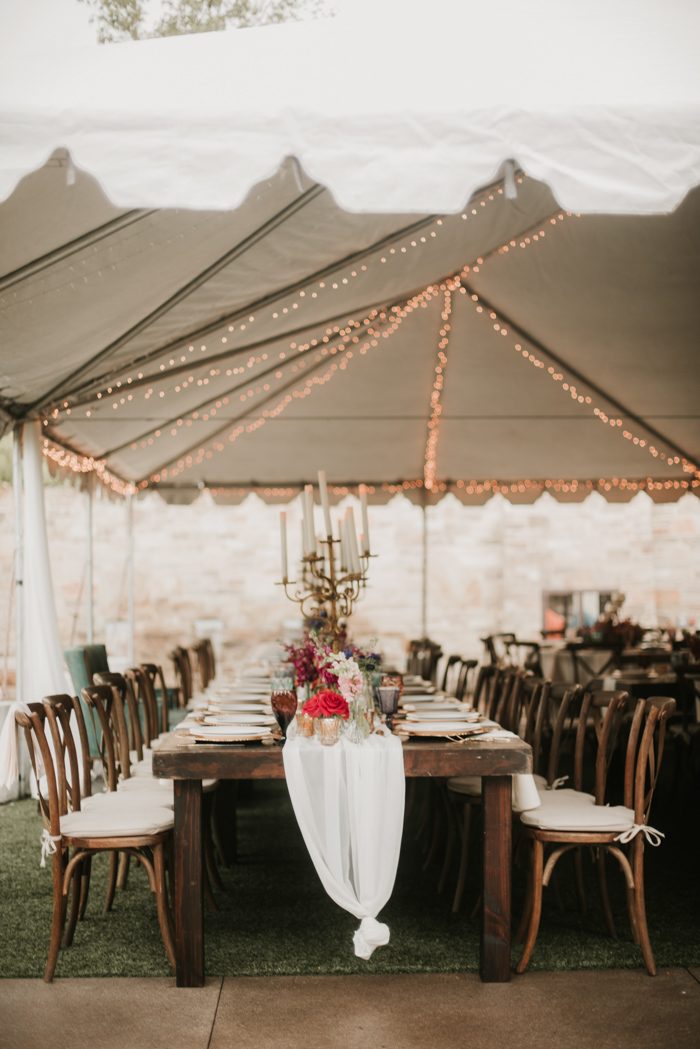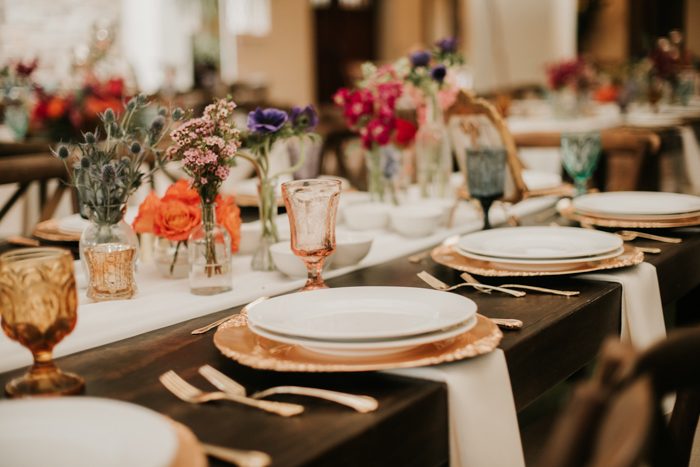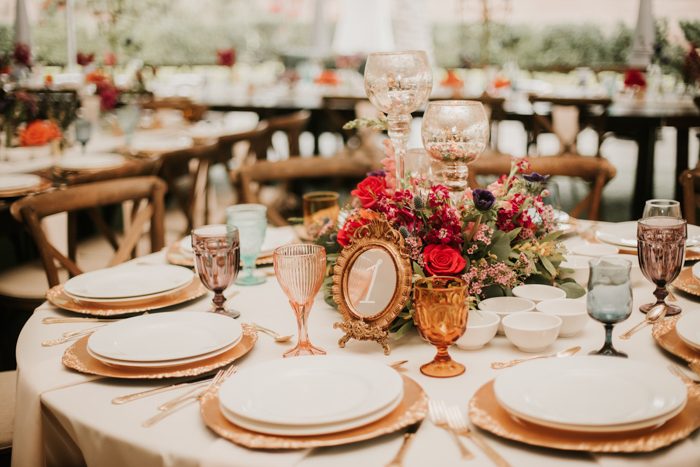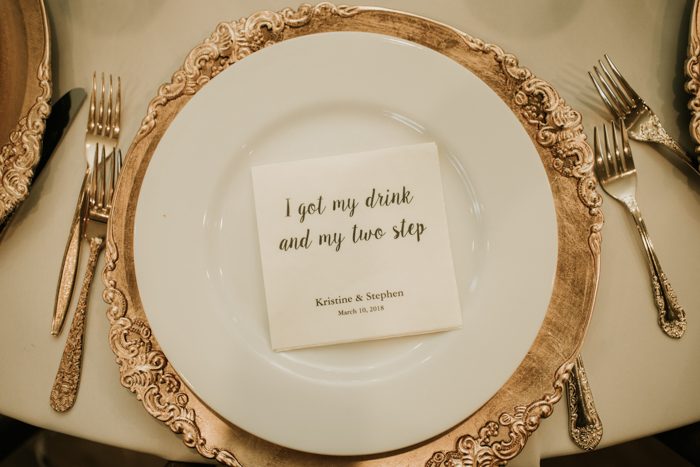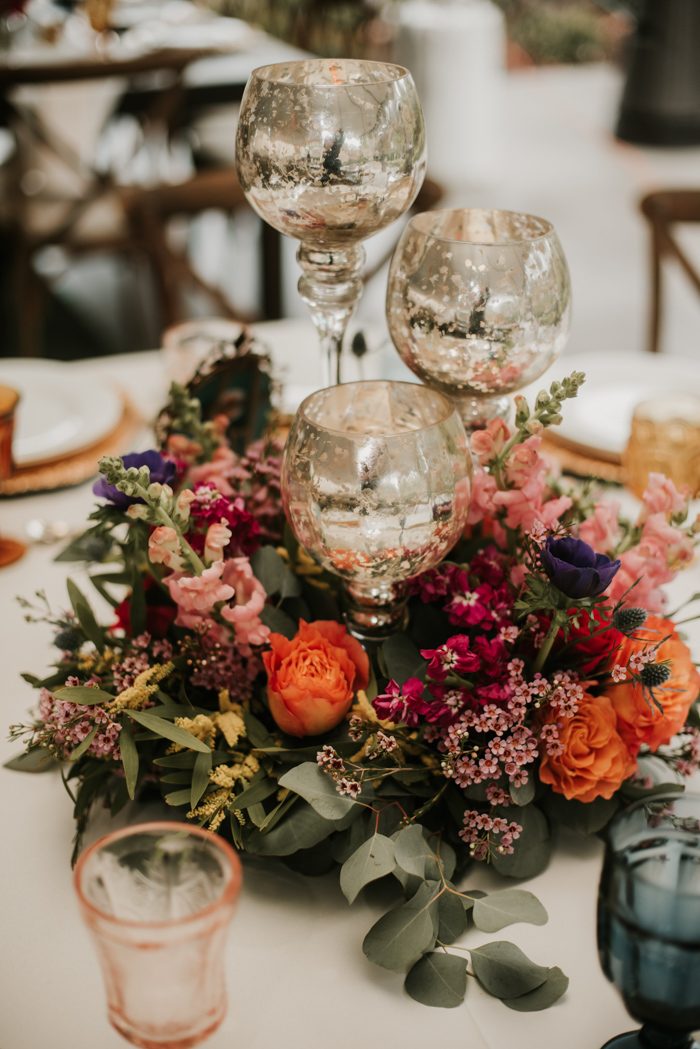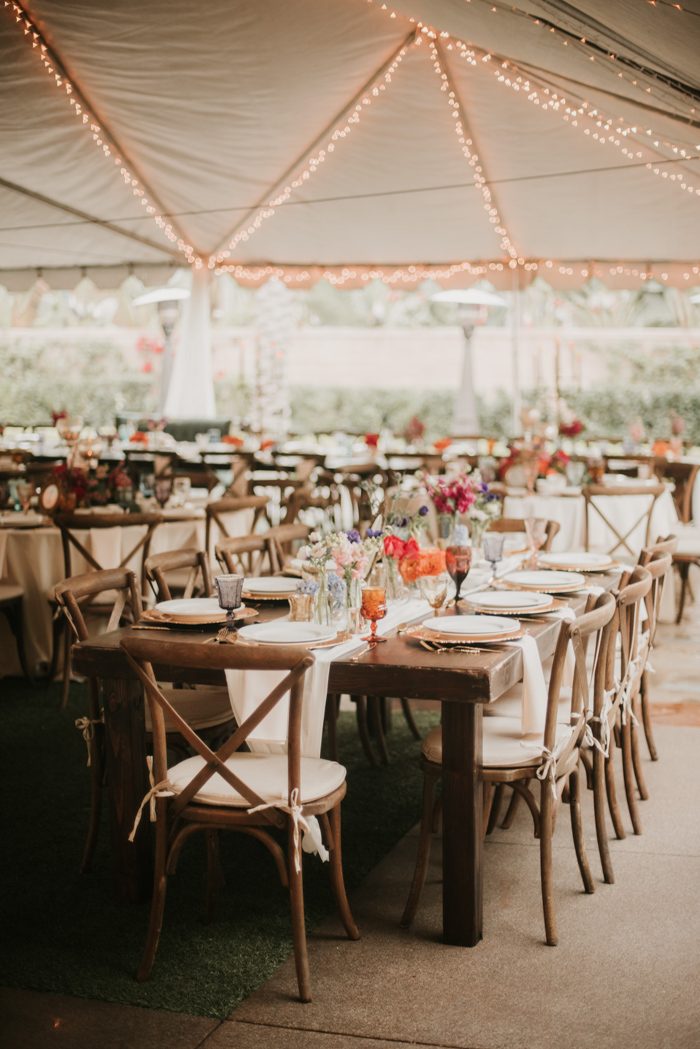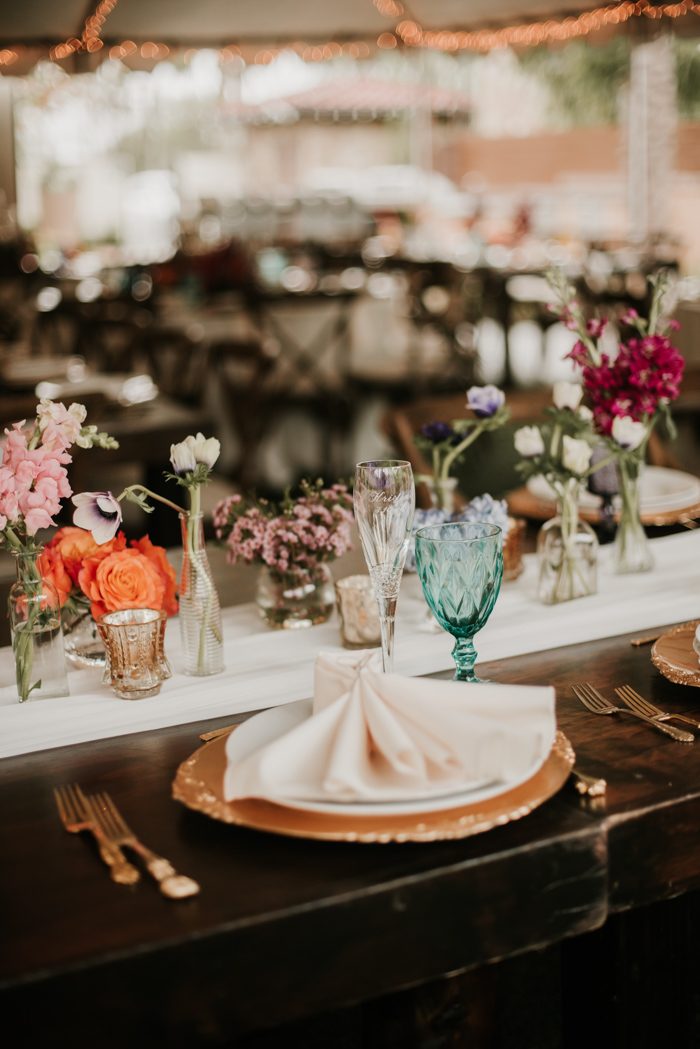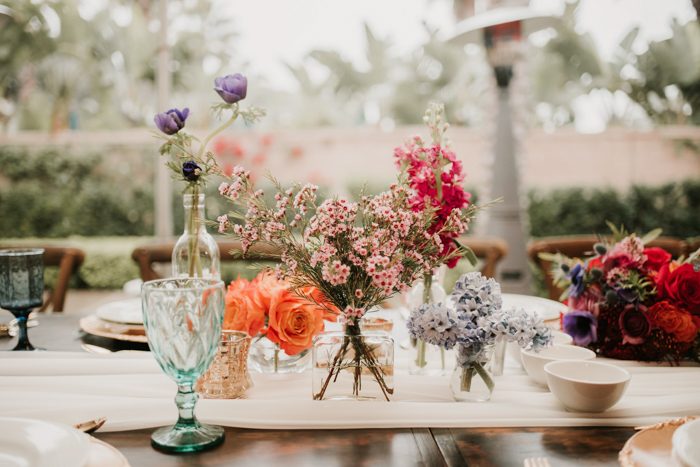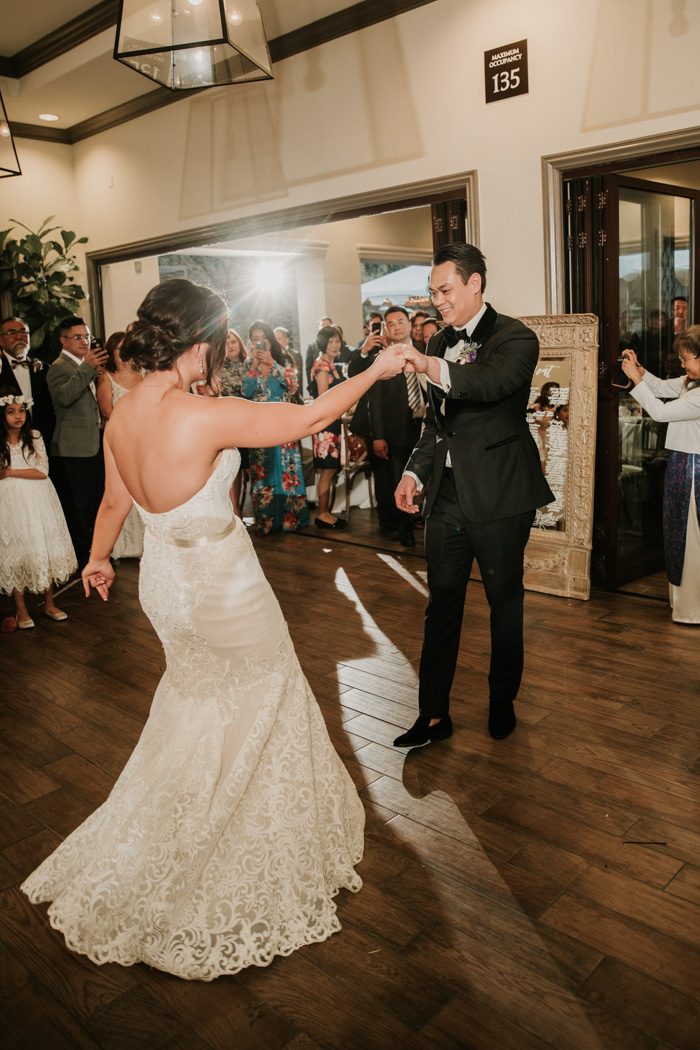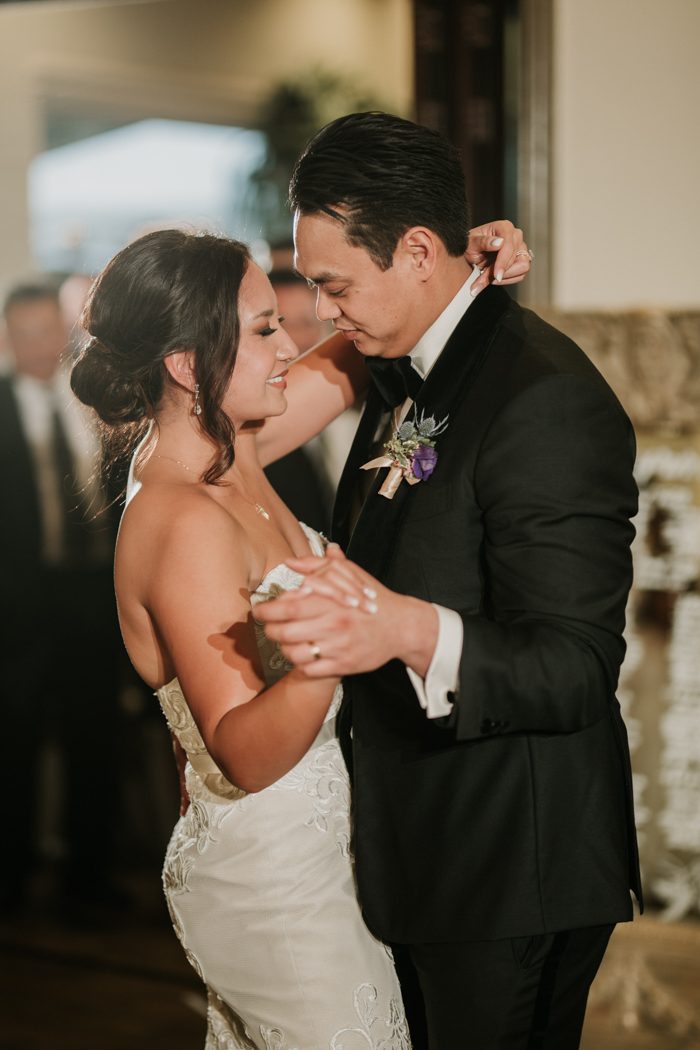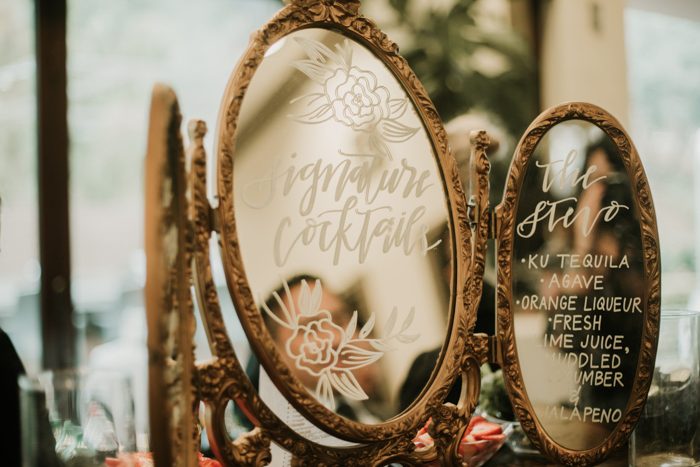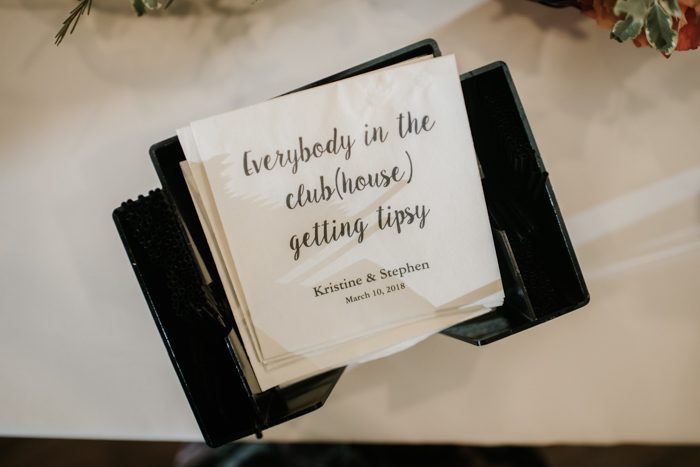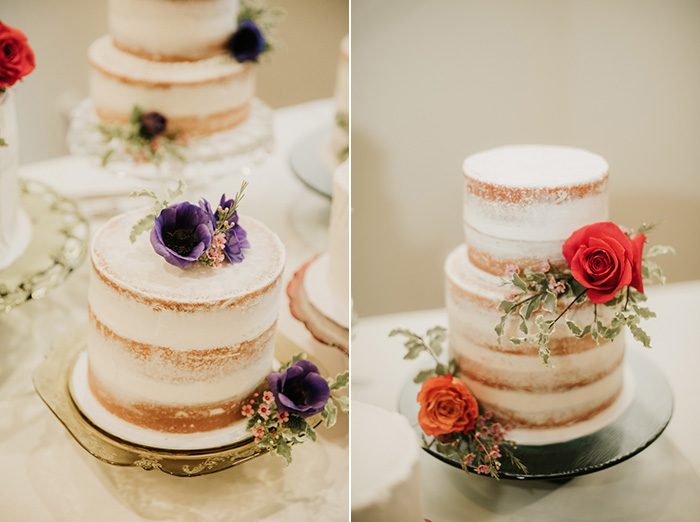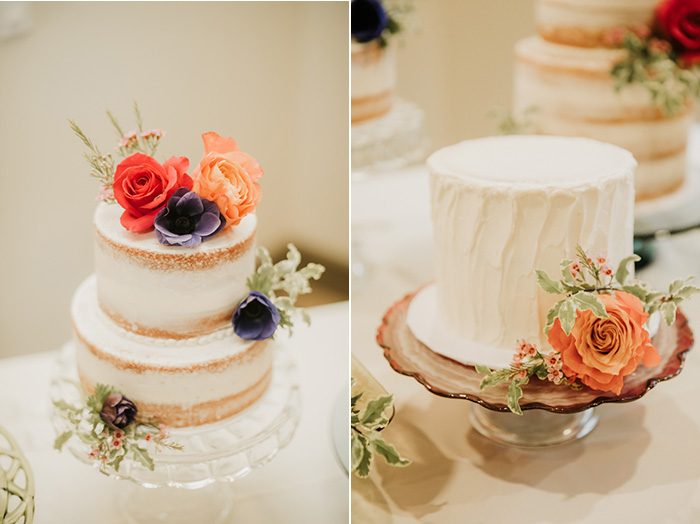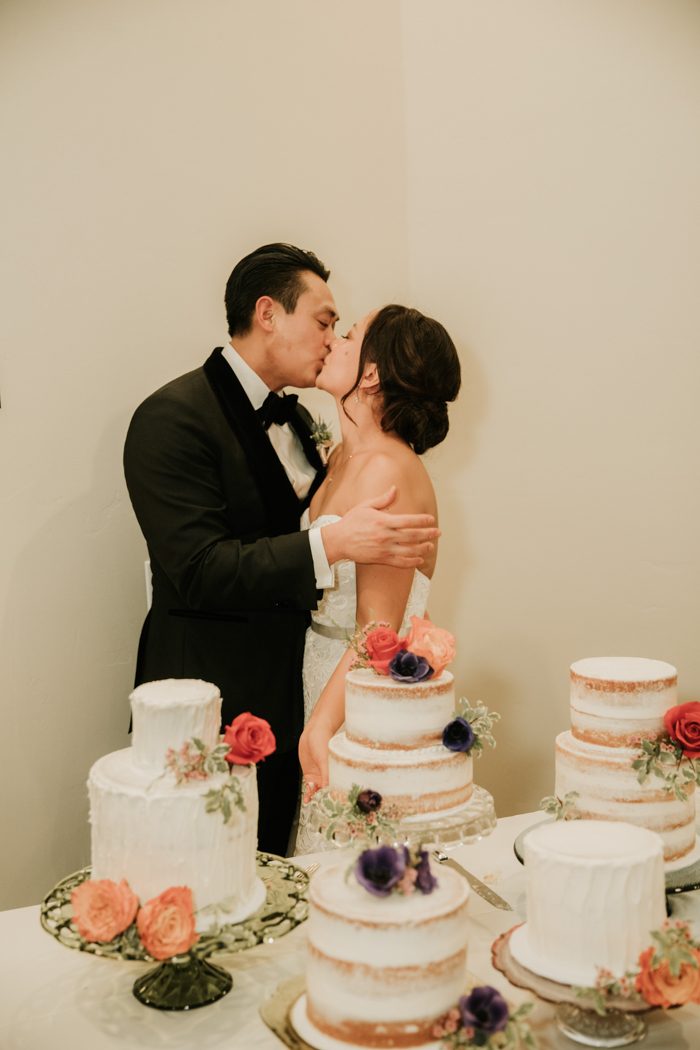 Congratulations to Kristine and Stephen, and a special thanks to Perfect the Event for sharing this beautiful California garden wedding with Junebug! Looking for more garden wedding inspiration? We've got just what you need with this lush glam garden wedding at Palma Sola Botanical Park!