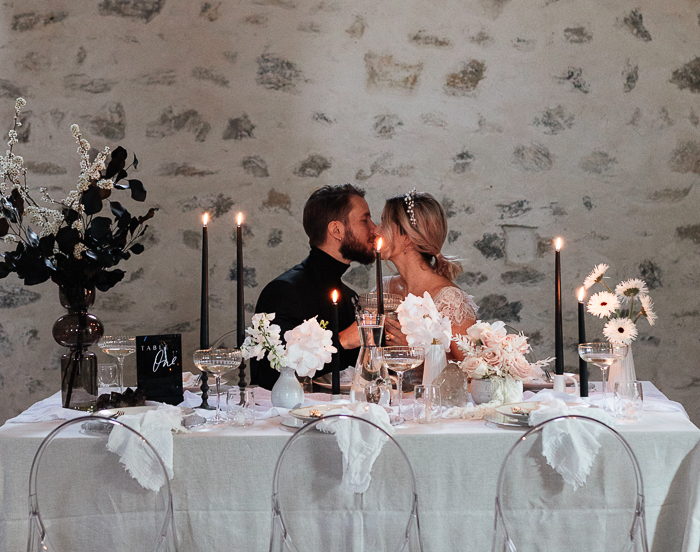 The beauty about eloping is every moment is solely about you and your partner. But just because you've opted for a private celebration doesn't mean you have to scrimp on the details. Dreamt up by event designer Blüetenmeehr in collaboration with a visionary vendor team, this utterly dreamy Swiss manor elopement inspiration shows modern couples that eloping can be a luxurious affair just for two.
Set in a thousand-year-old castle with breathtaking lake and mountain views, the talented team utilized each detail to make this styled shoot look and feel glam. Between the candles dressing up the steps and the ikebana-style white florals, the beautifully styled ceremony was nothing short of magical. Meanwhile, an intimate reception tablescape with black and gold accents, elegant place settings, and lush blooms in blush and white provided the perfect contrast to the antique stone arches and wood elements of the medieval setting.
From the spectacular venue, romantic details, and statement fashion—these incredible images captured by Junebug member Mary Fernandez Photography are guaranteed to sweep you off your feet!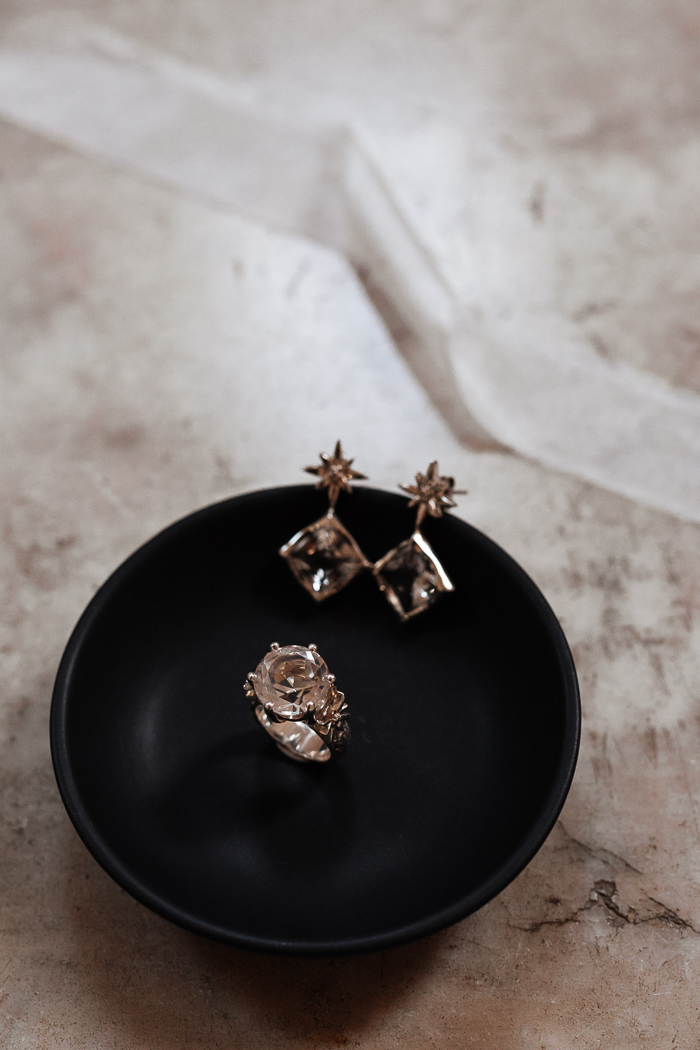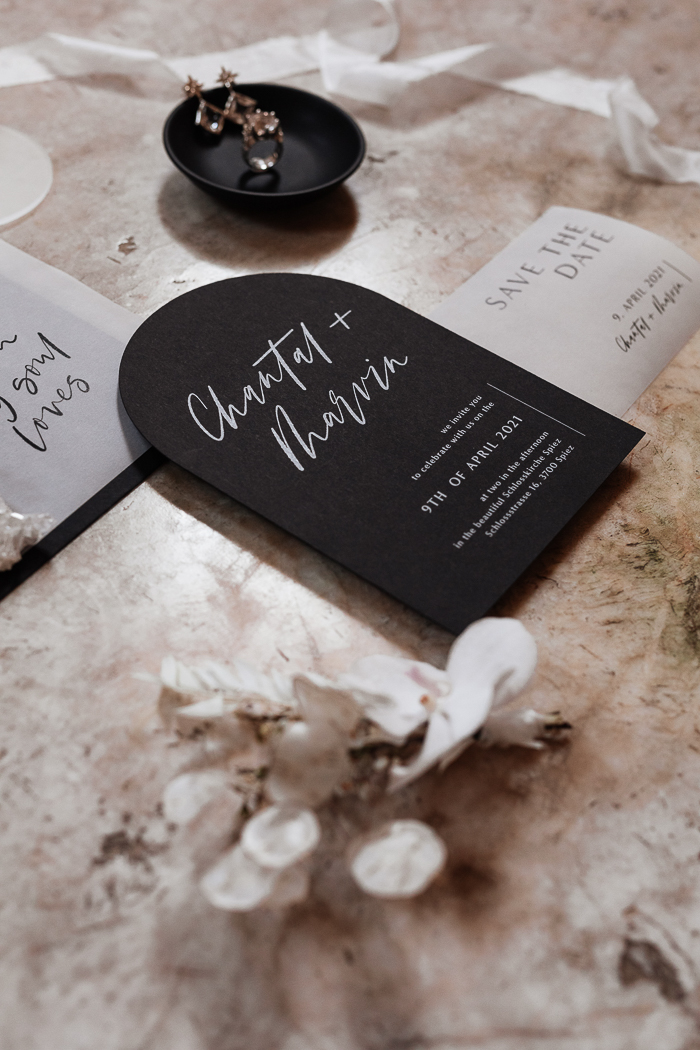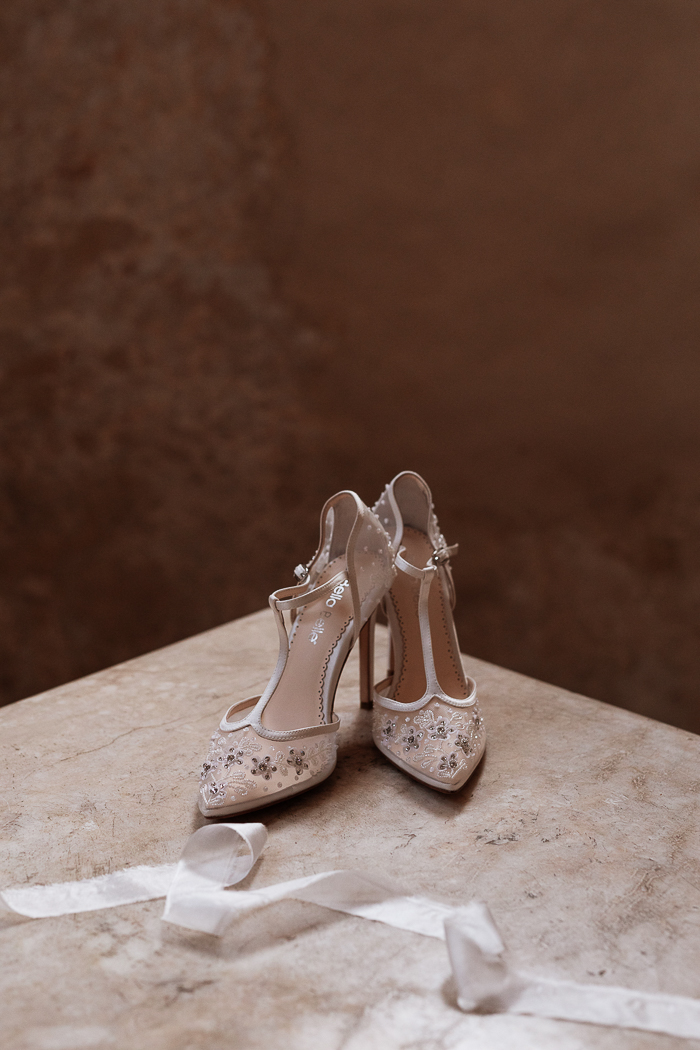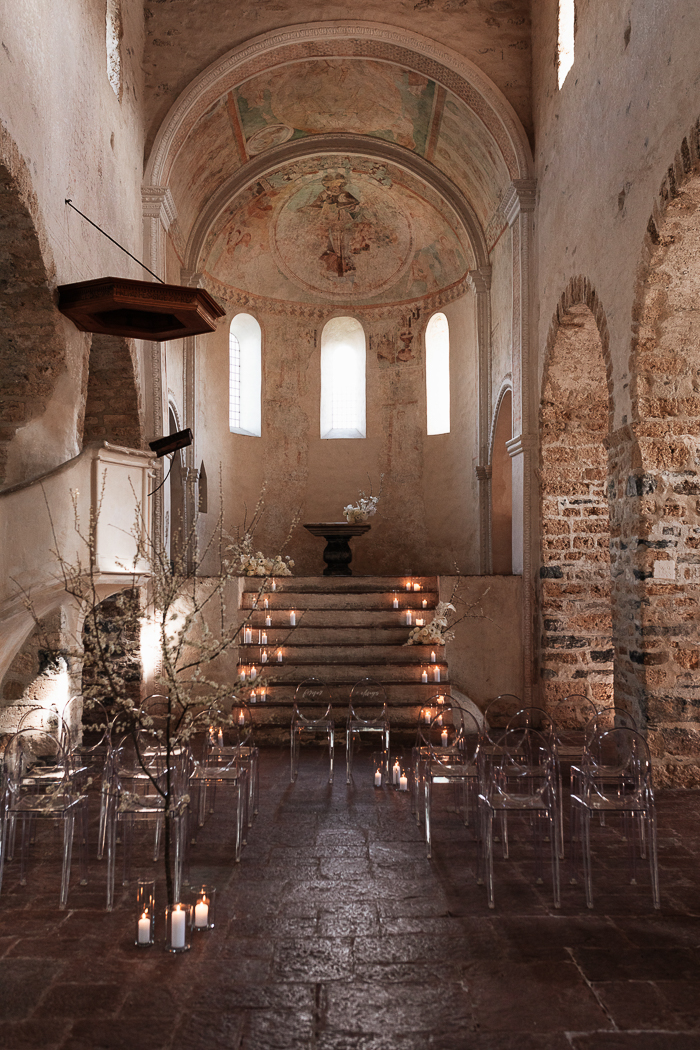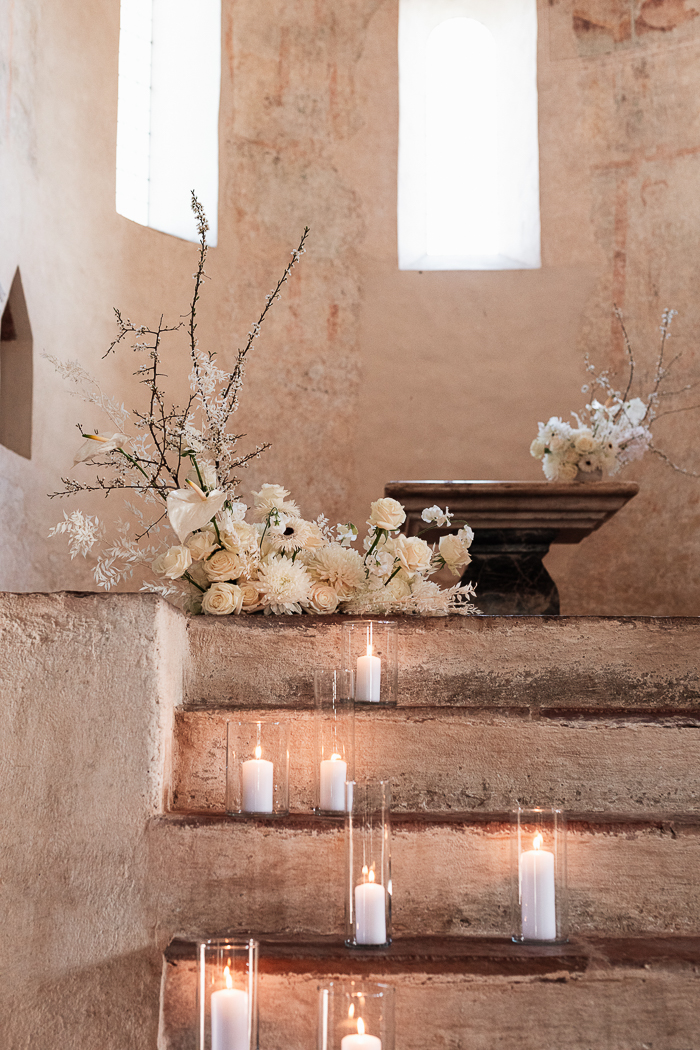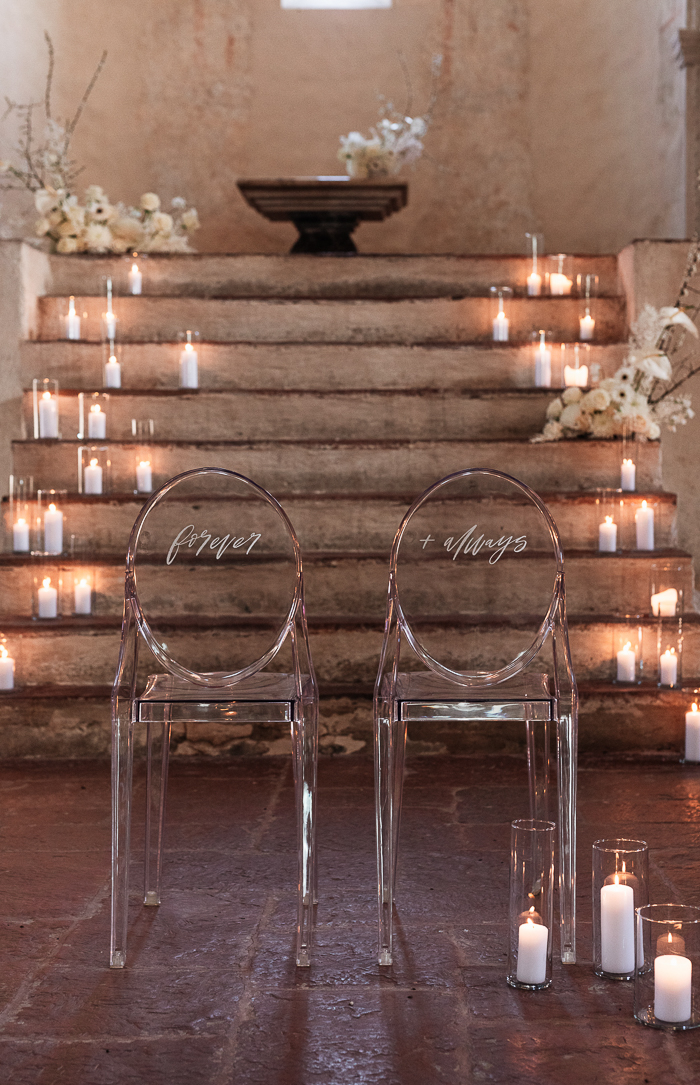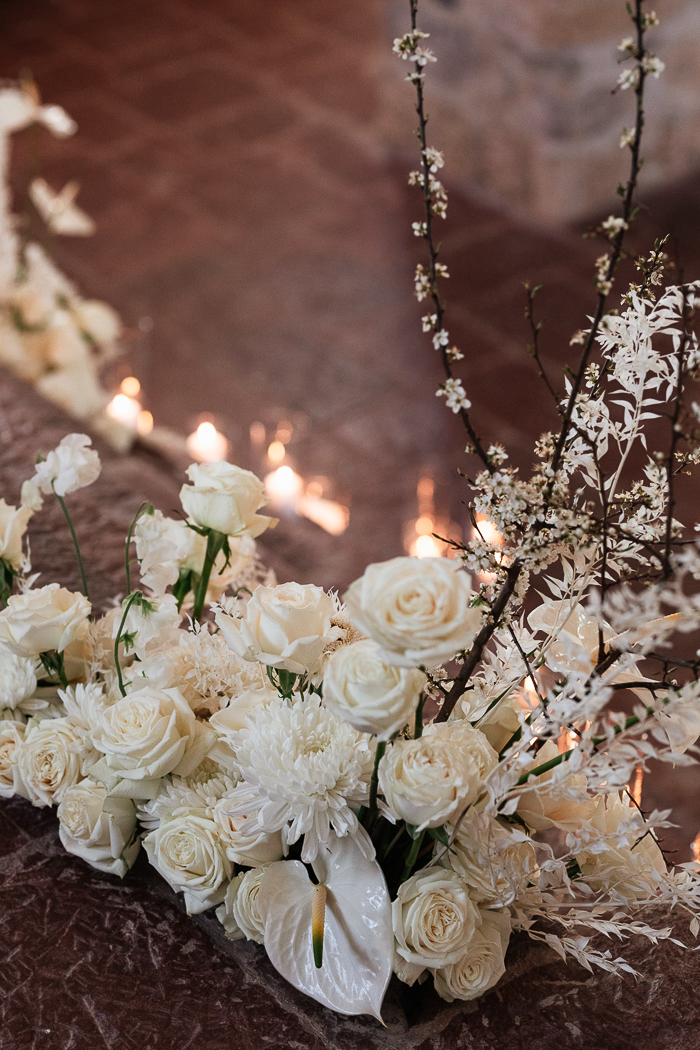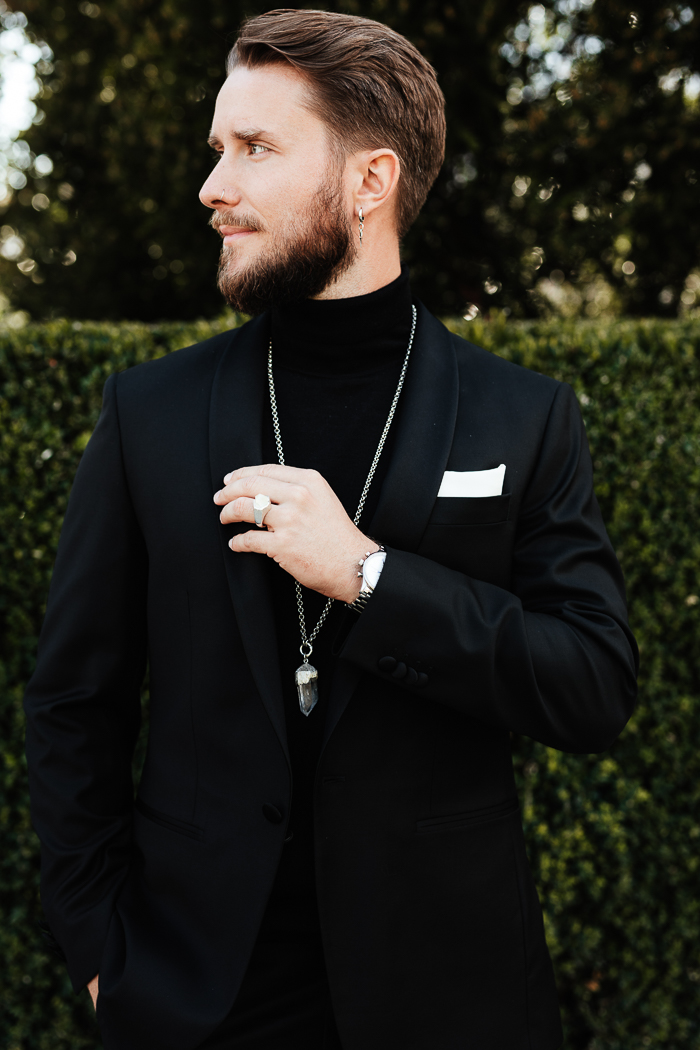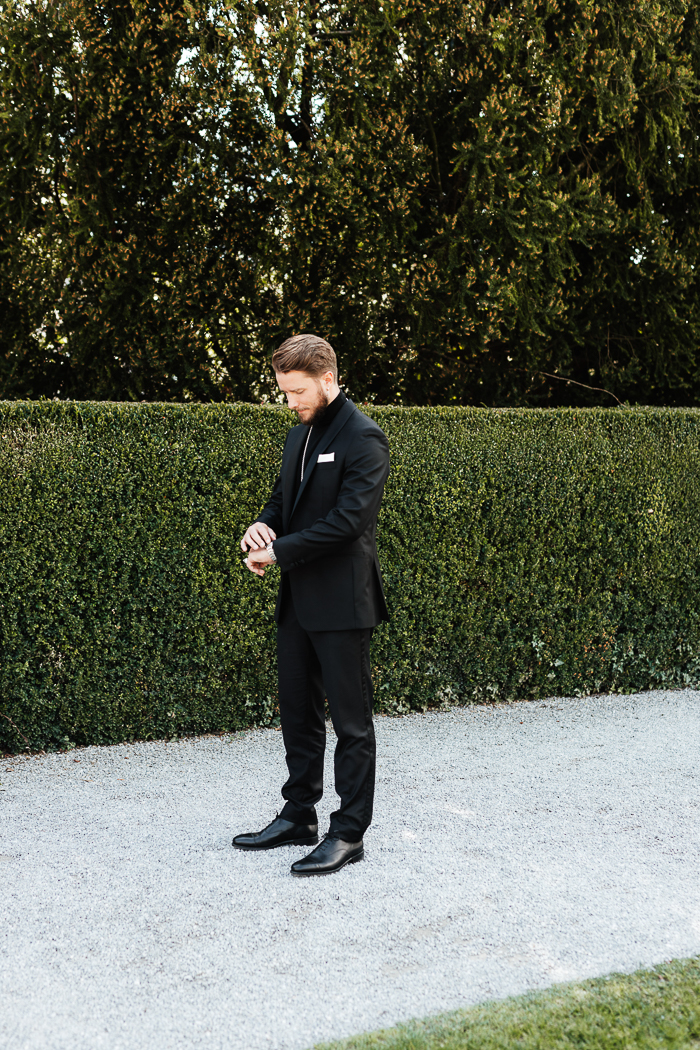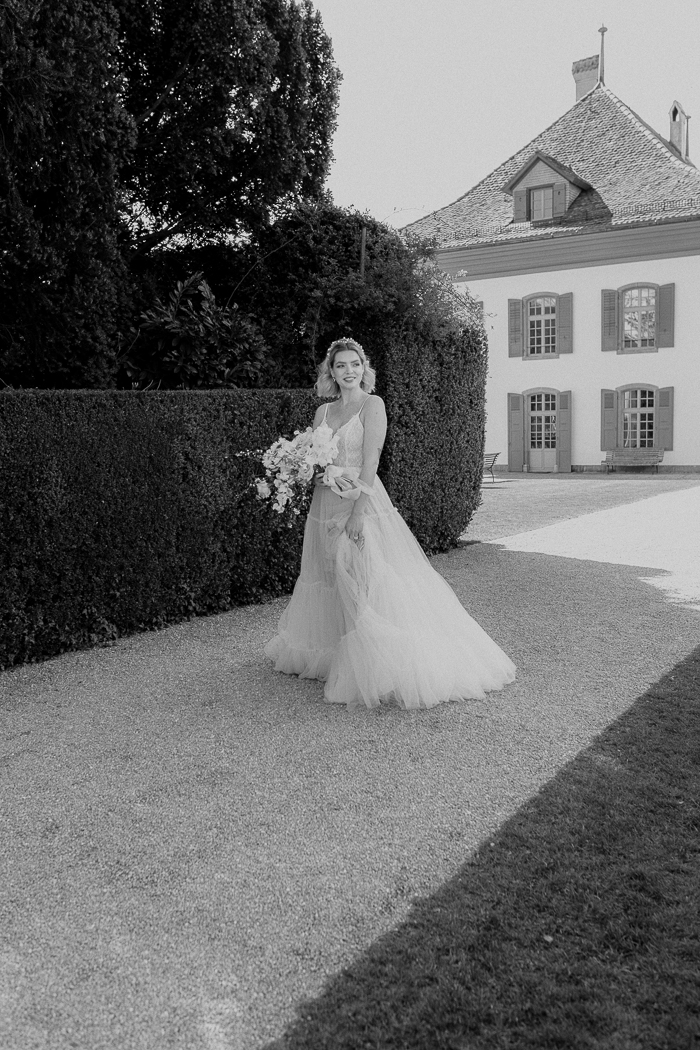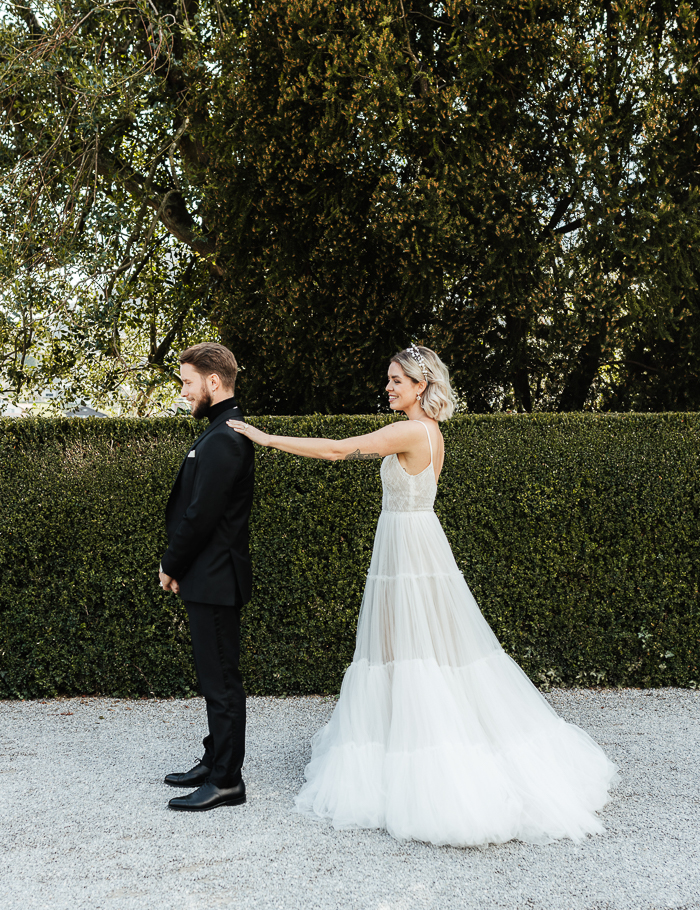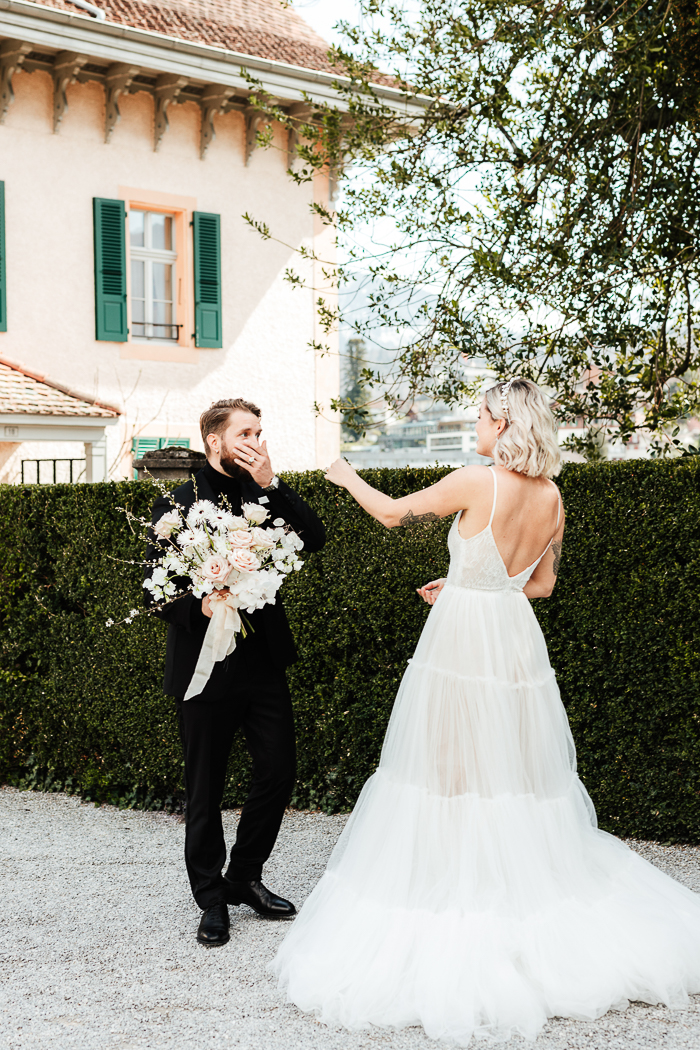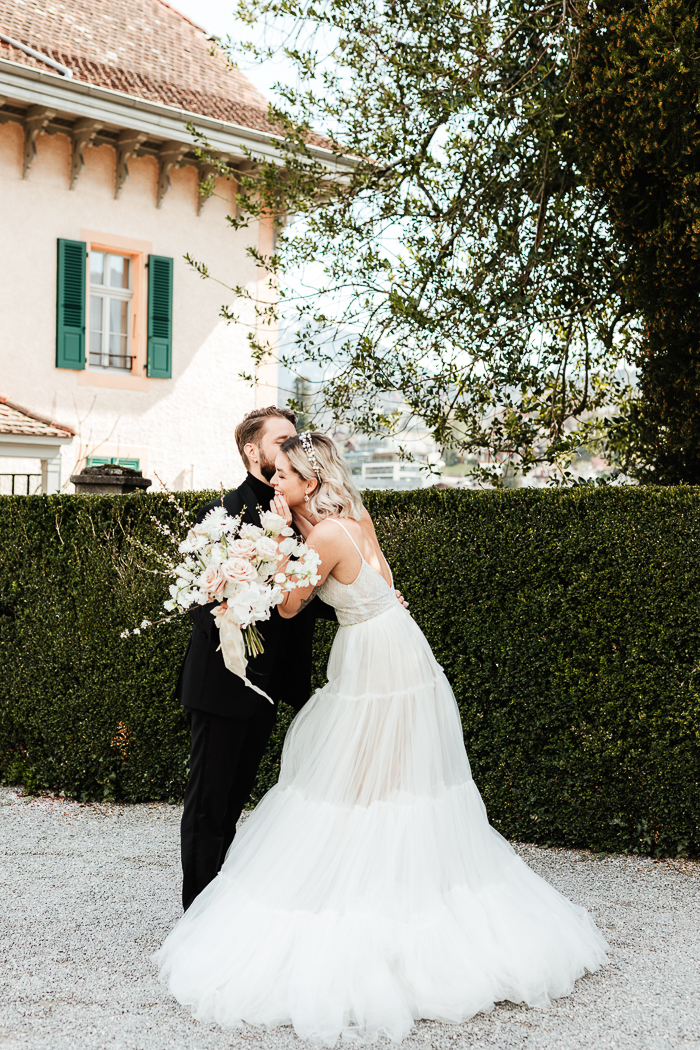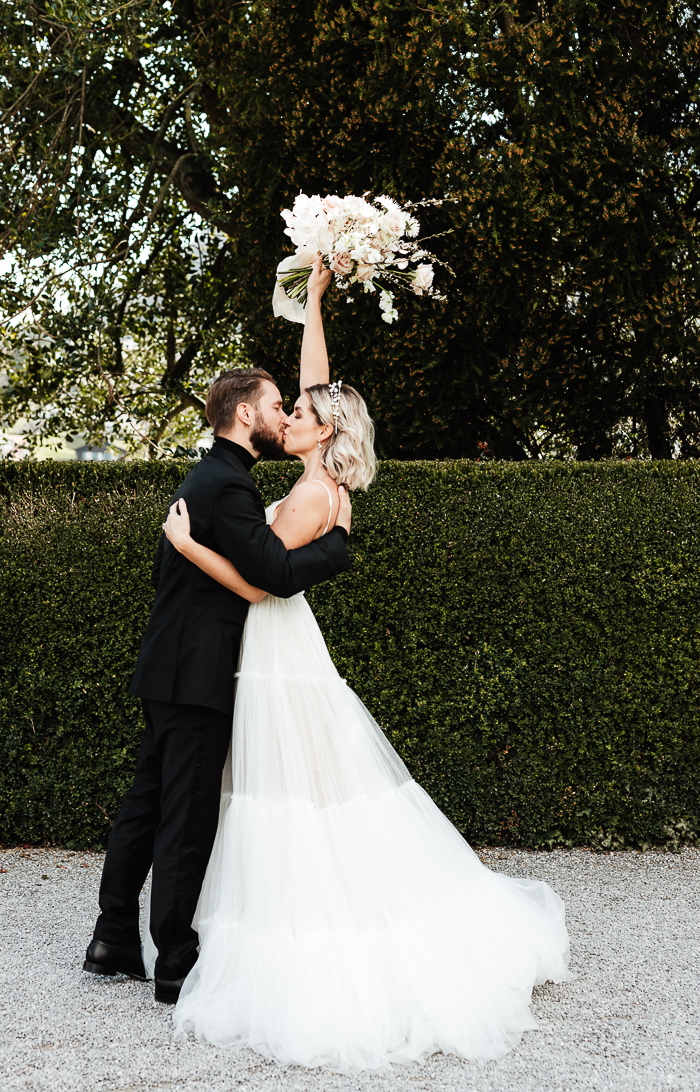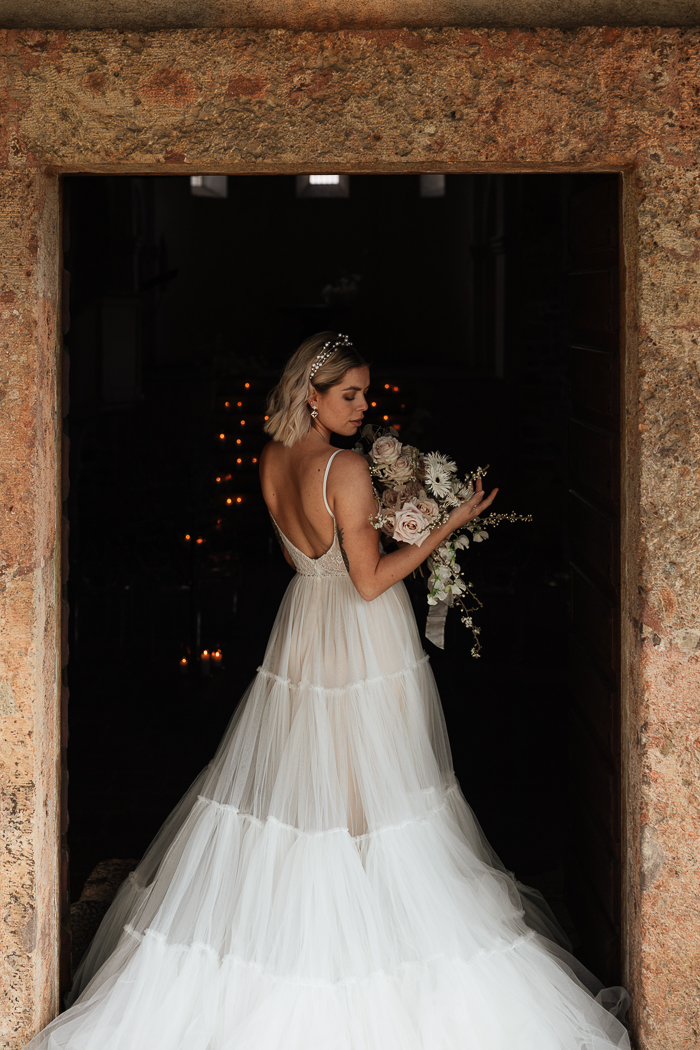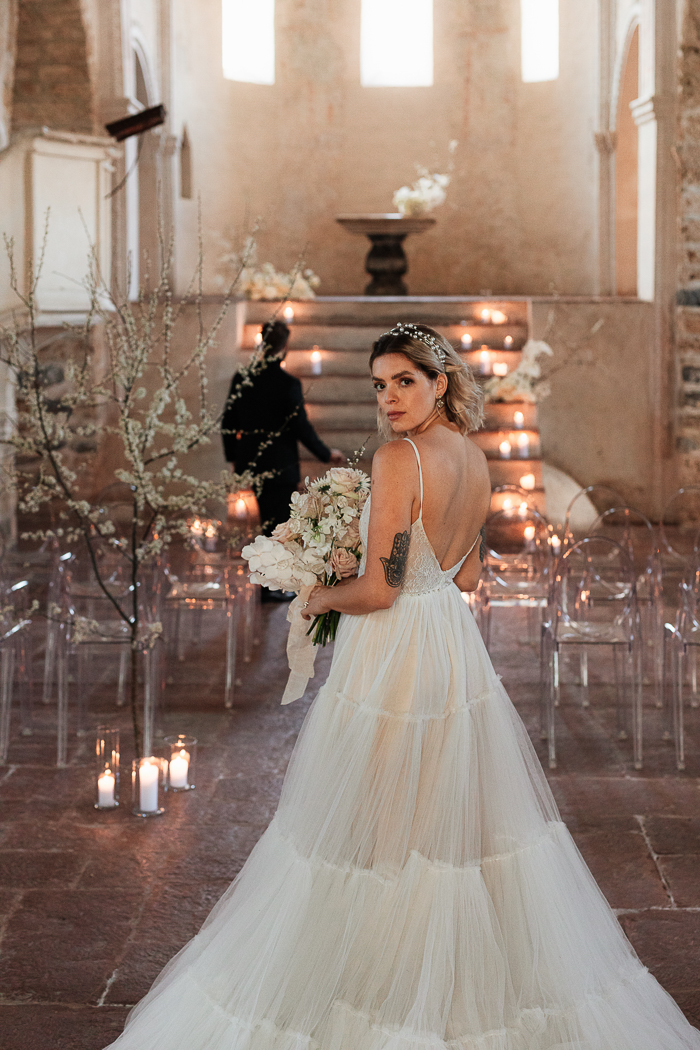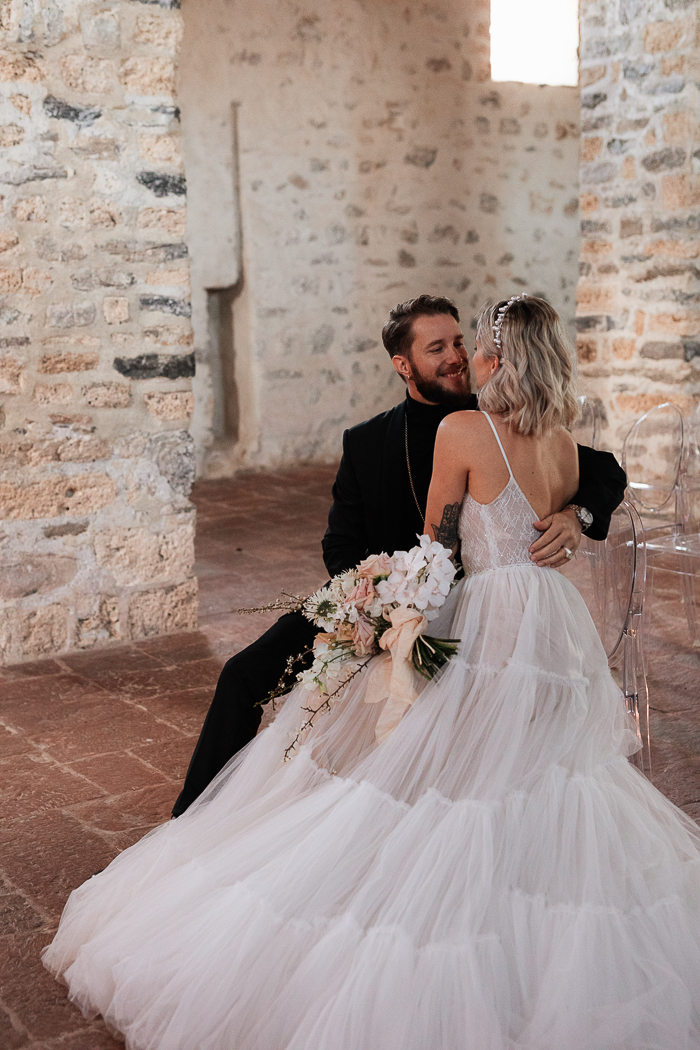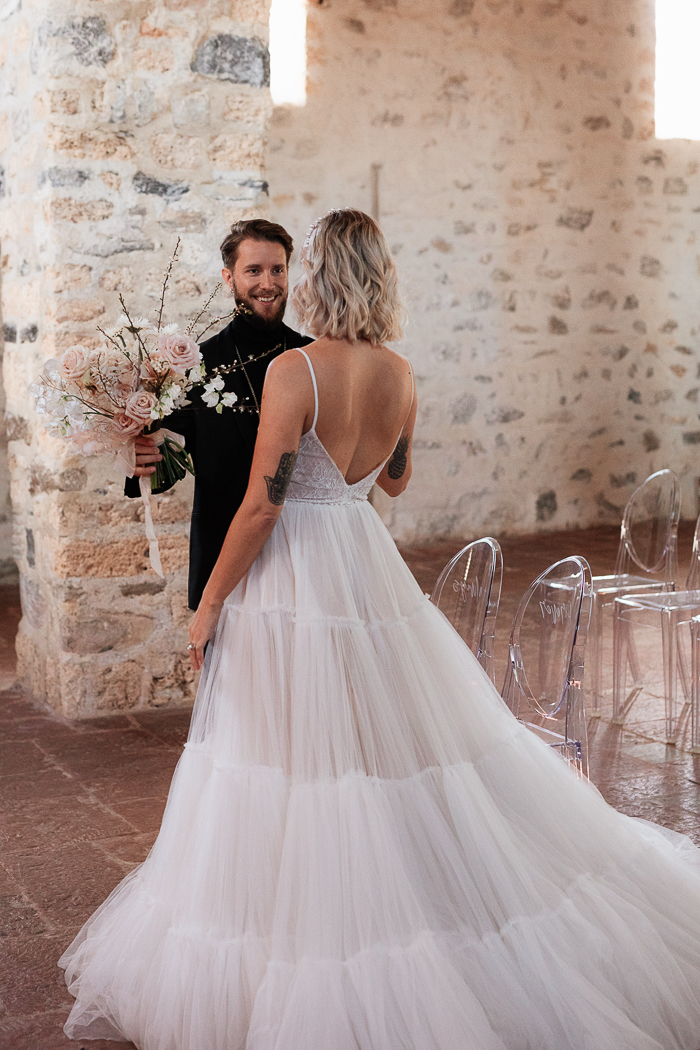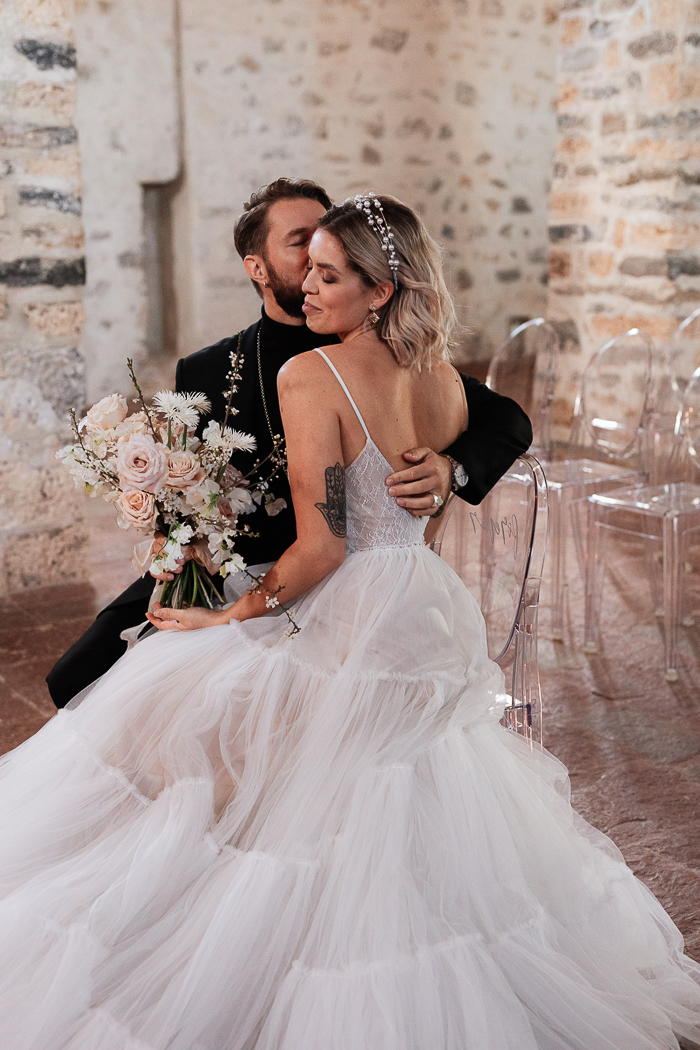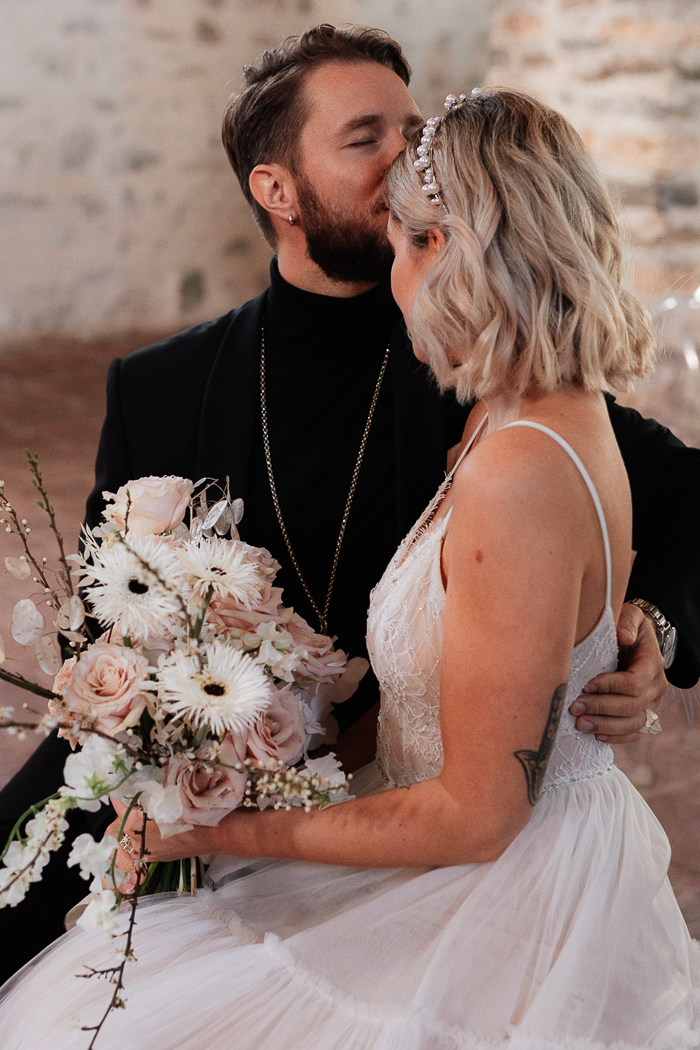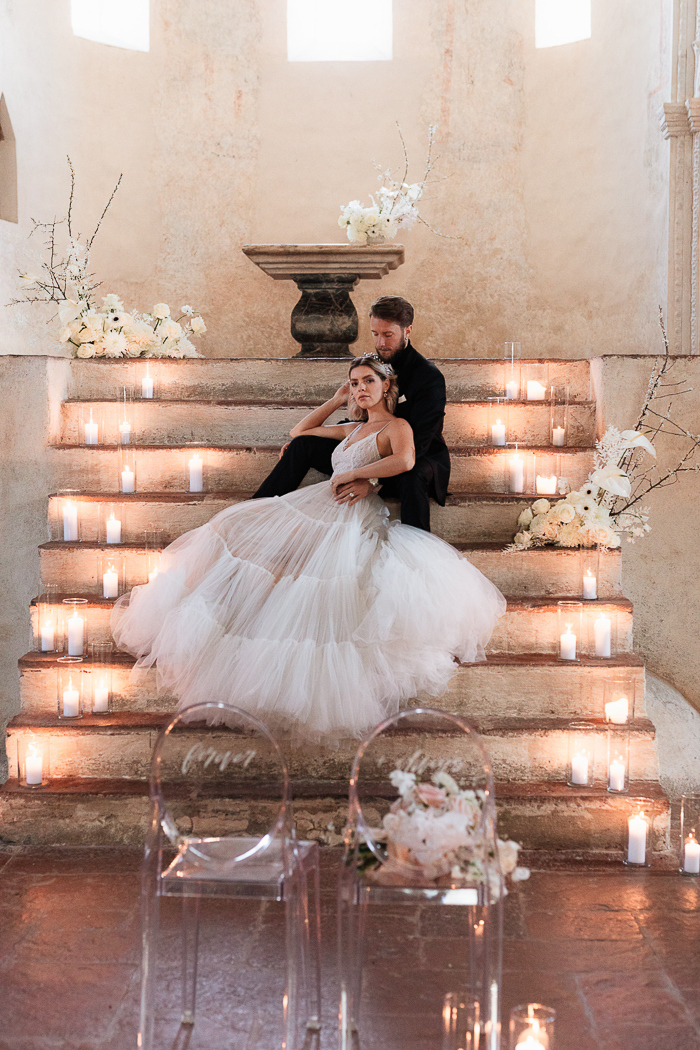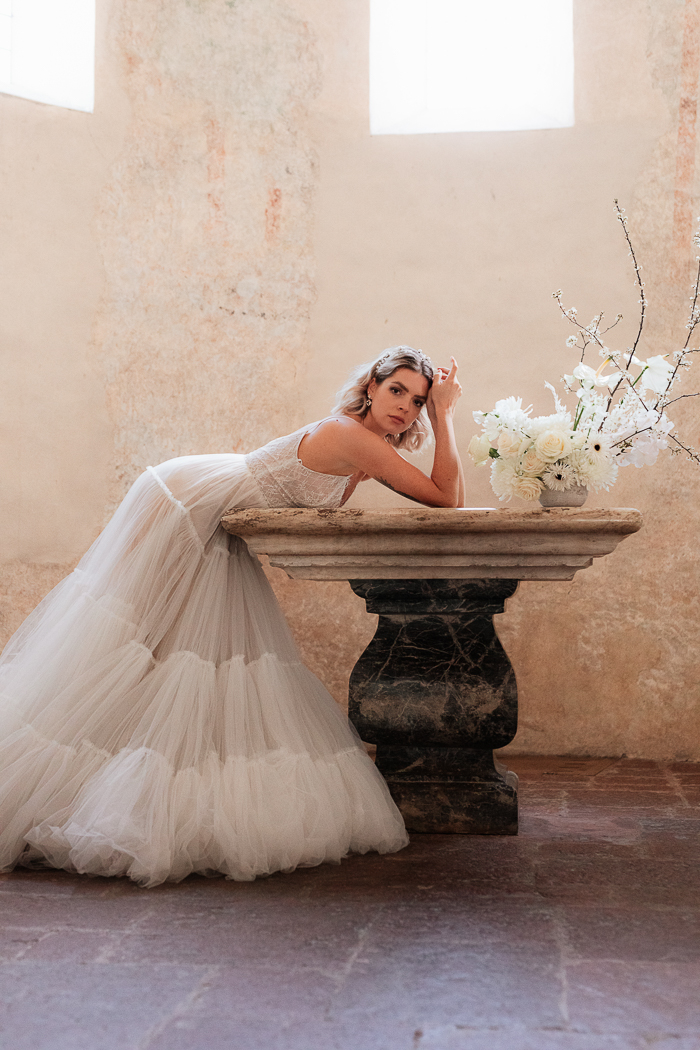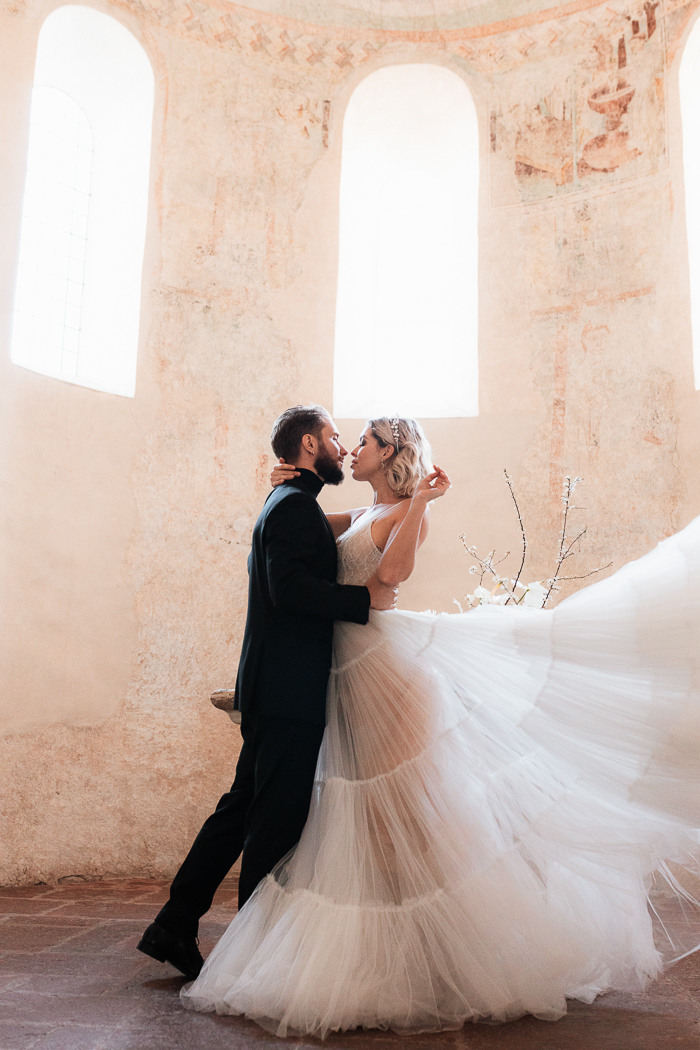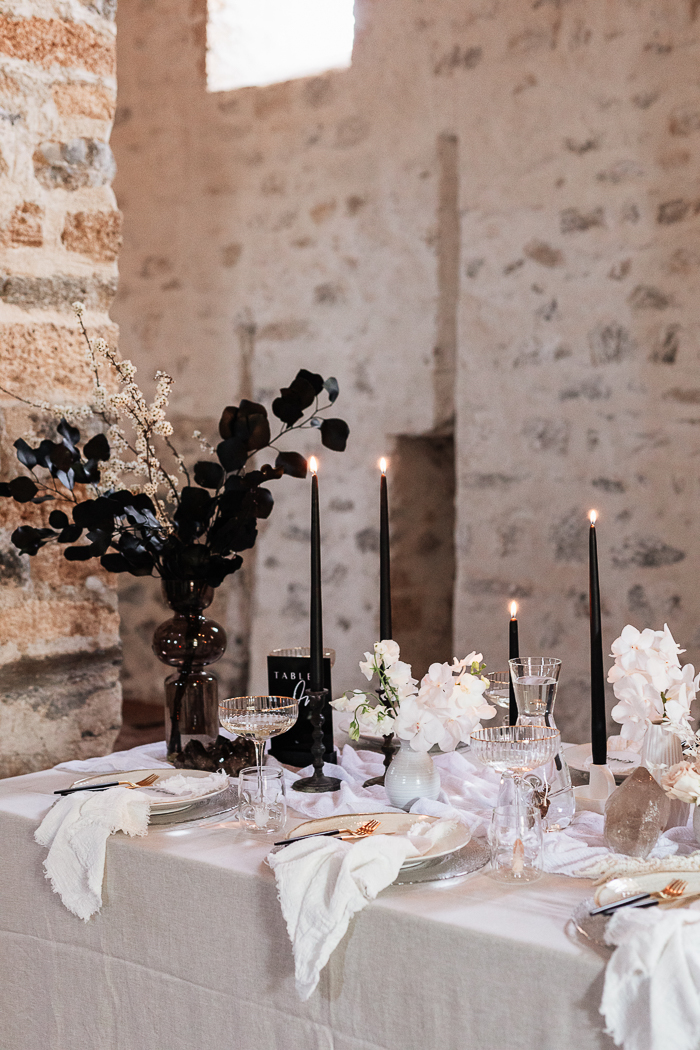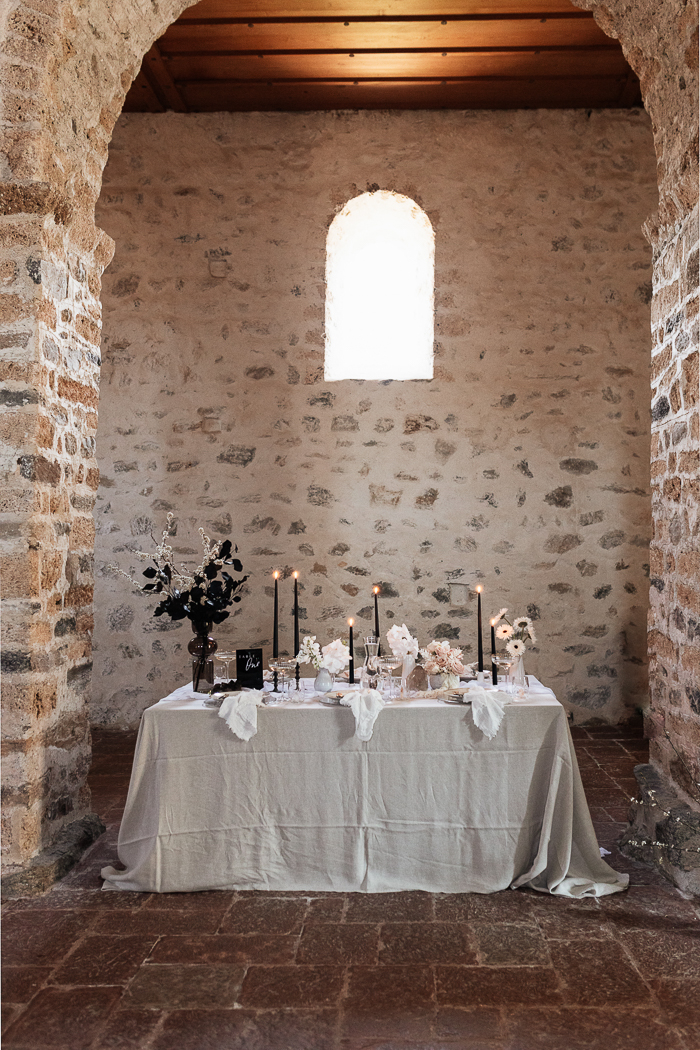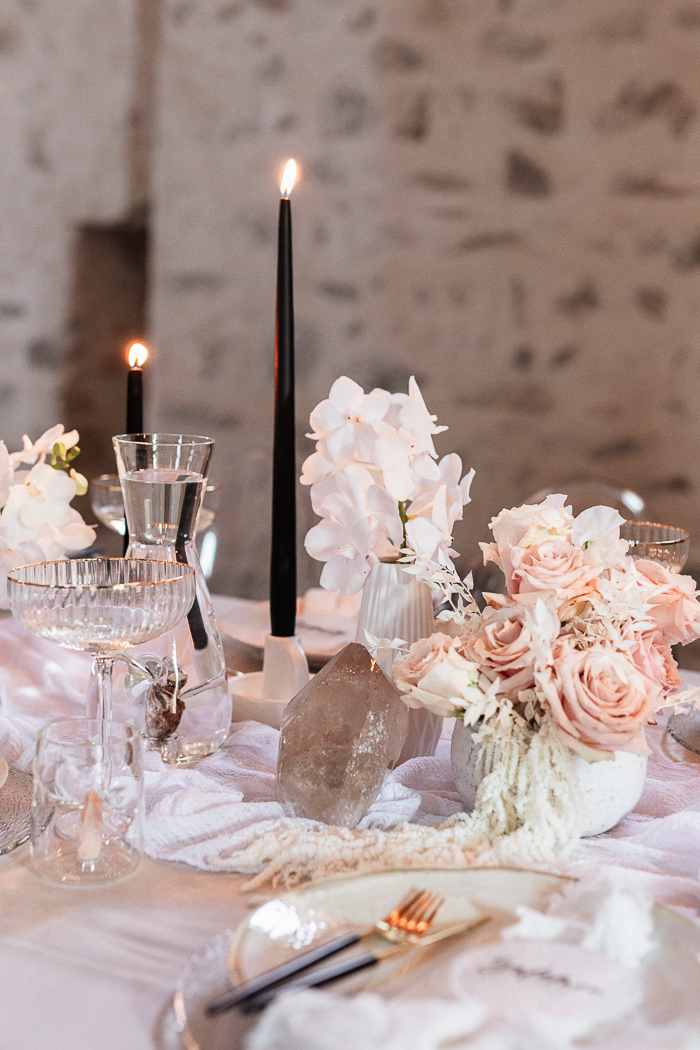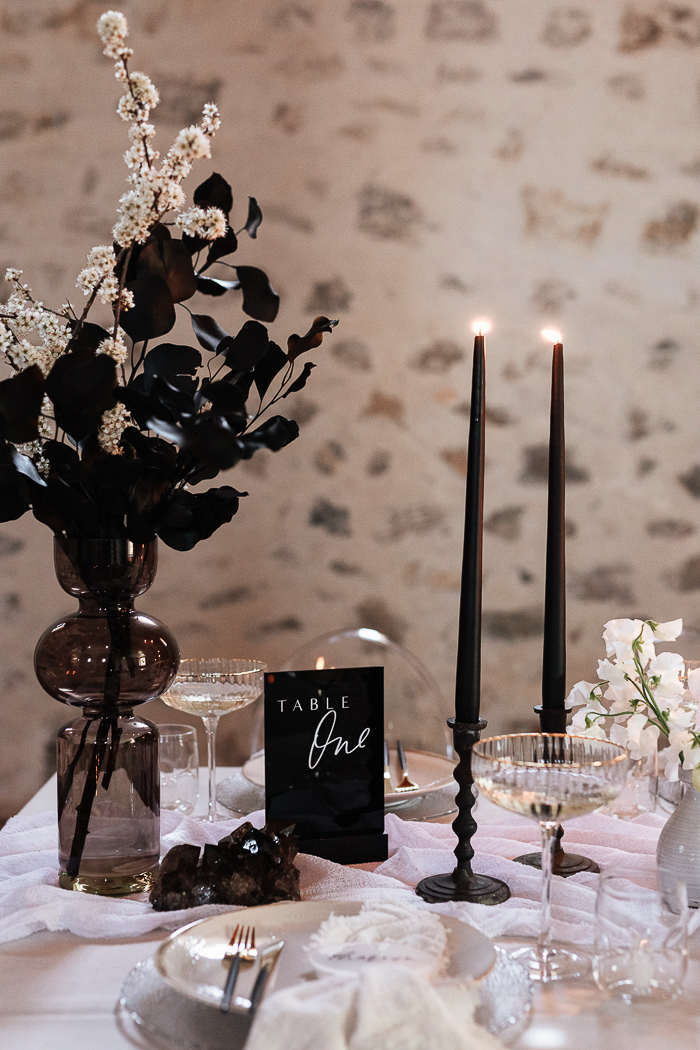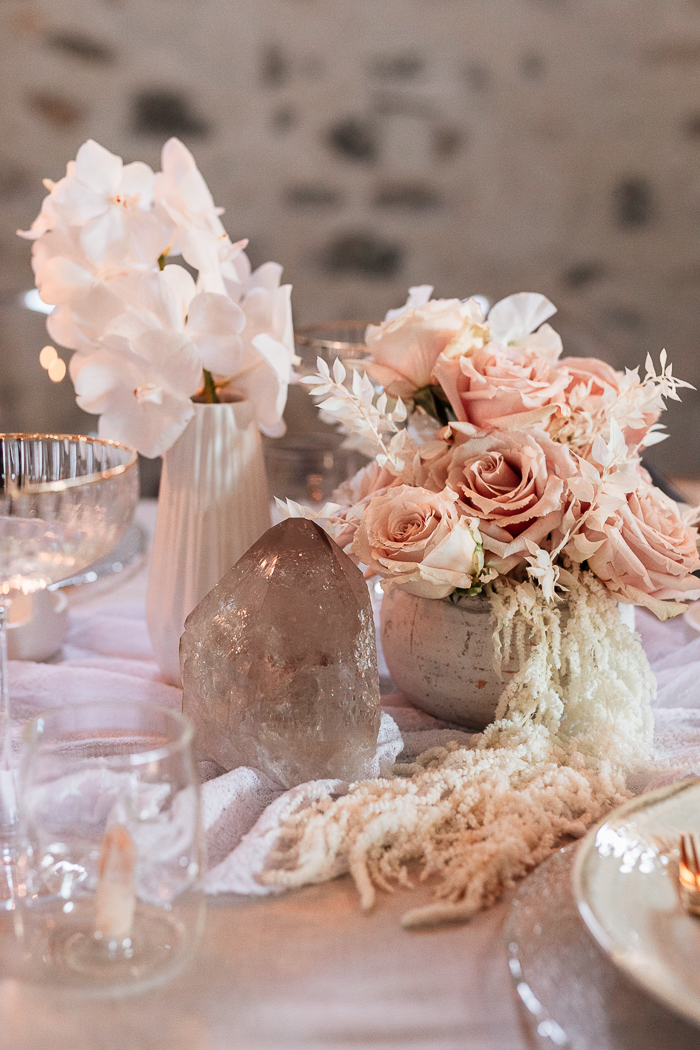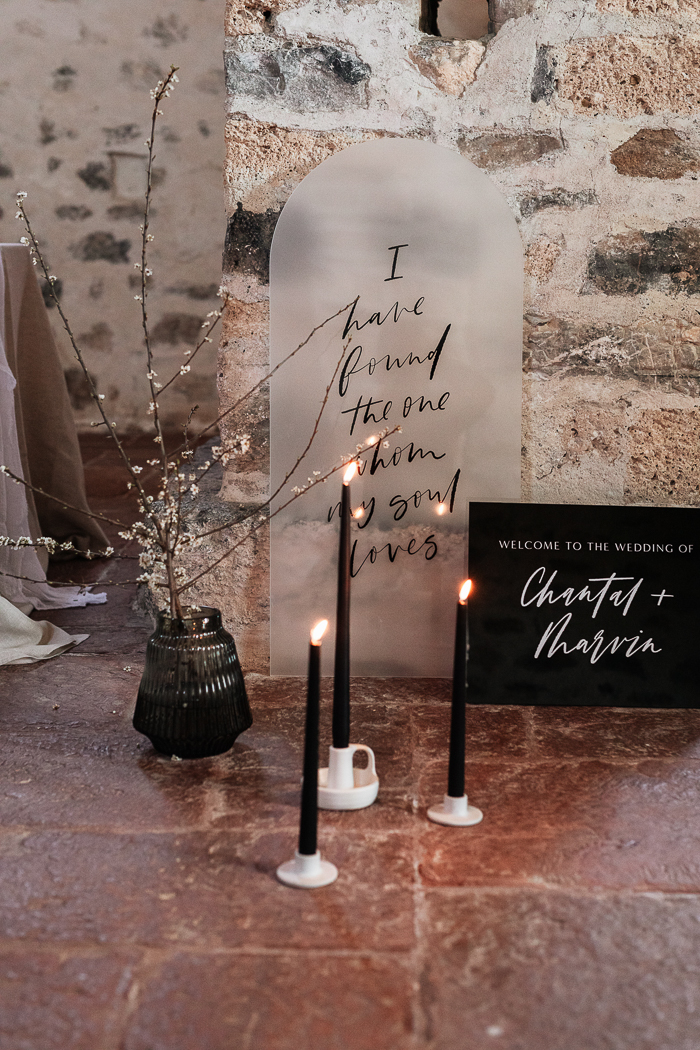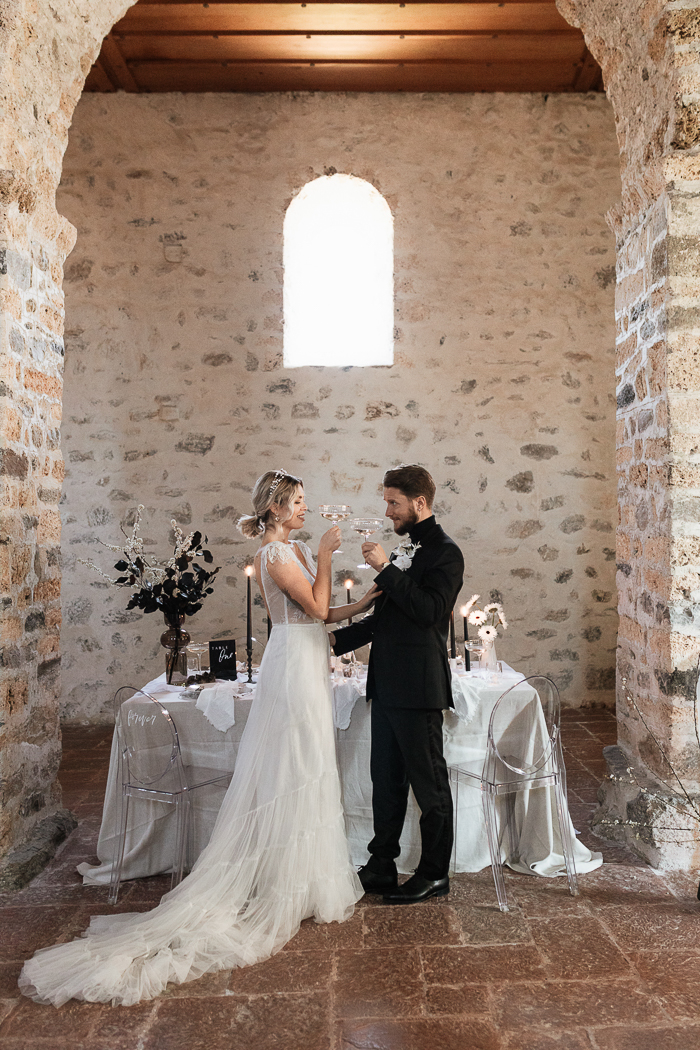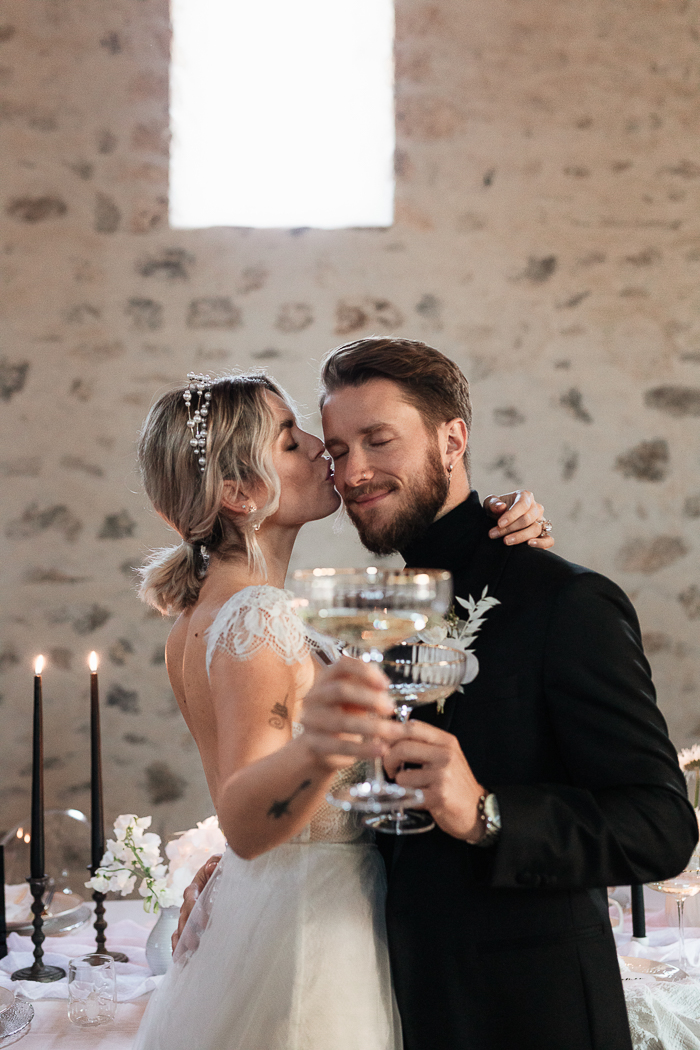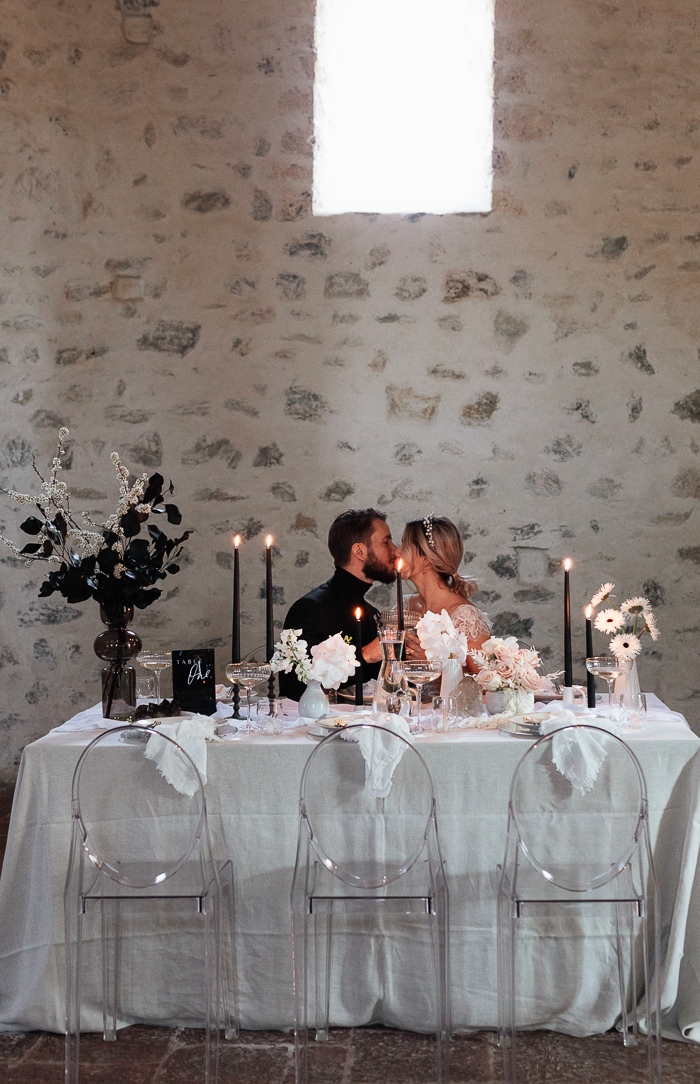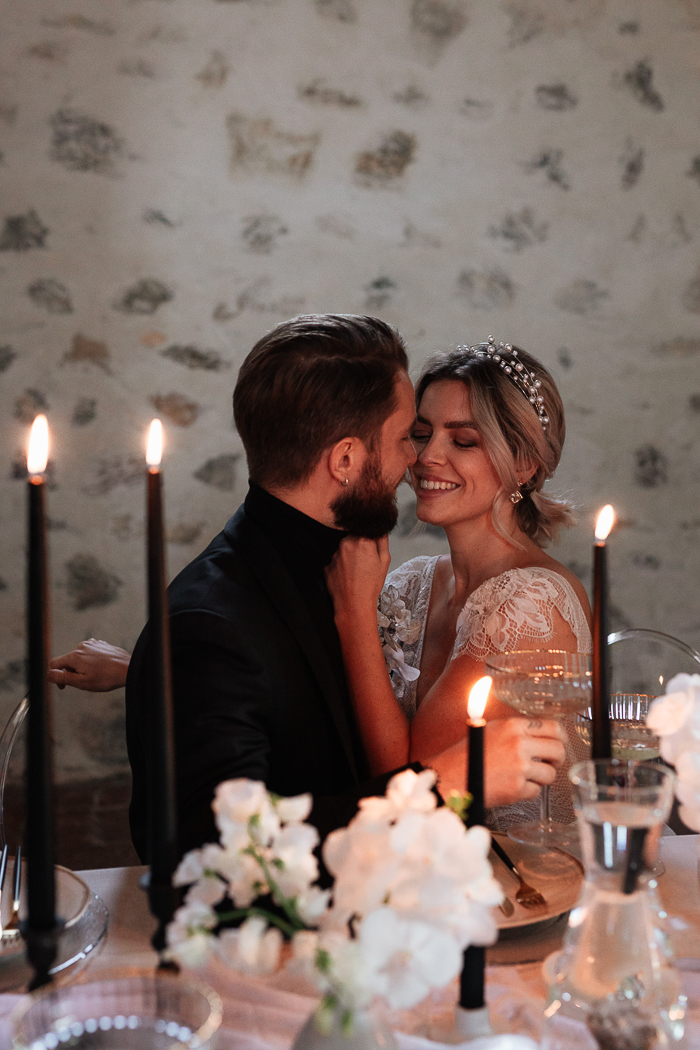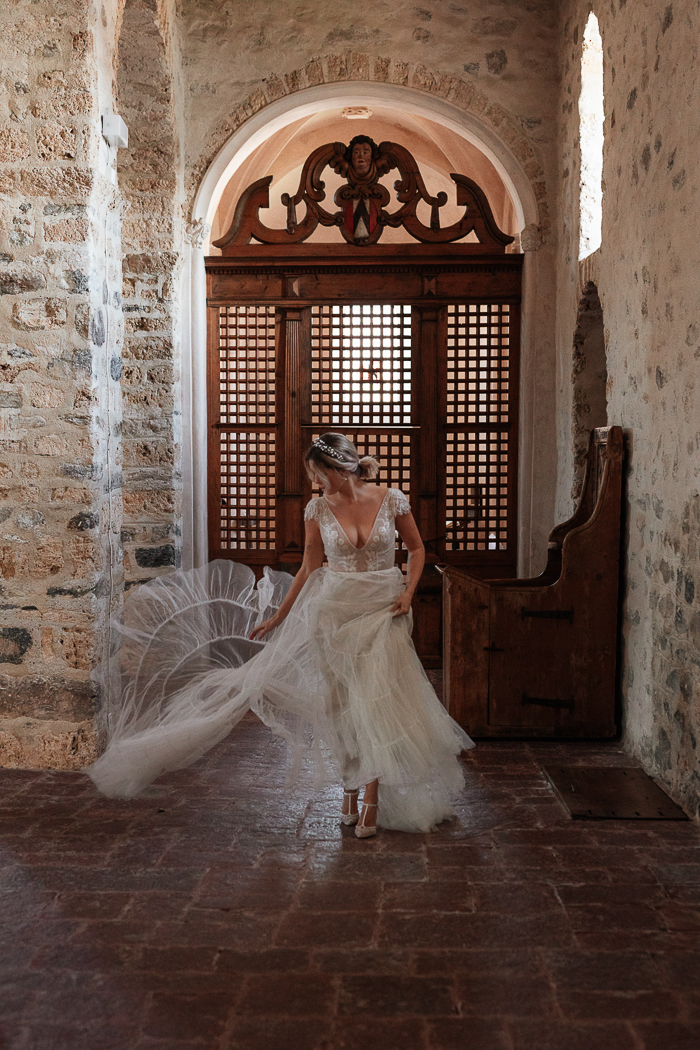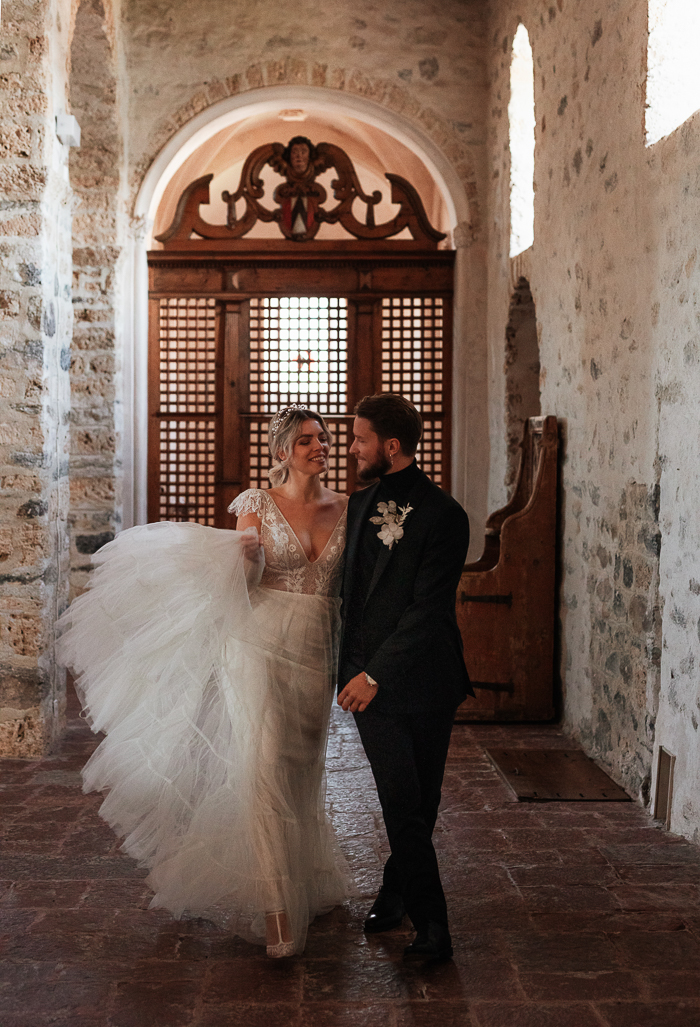 A special shout out to Junebug member Mary Fernandez Photography for capturing and sharing this elegant Swiss manor elopement inspiration. To see more gorgeous weddings like this, be sure to check out her profile in our directory of talented photographers from around the world.
If you and your partner are dreaming of whisking away to a spectacular location, just the two of you, we've got everything you need to plan it. Check out our elopement planning and budget guides to help you turn your vision into a reality!