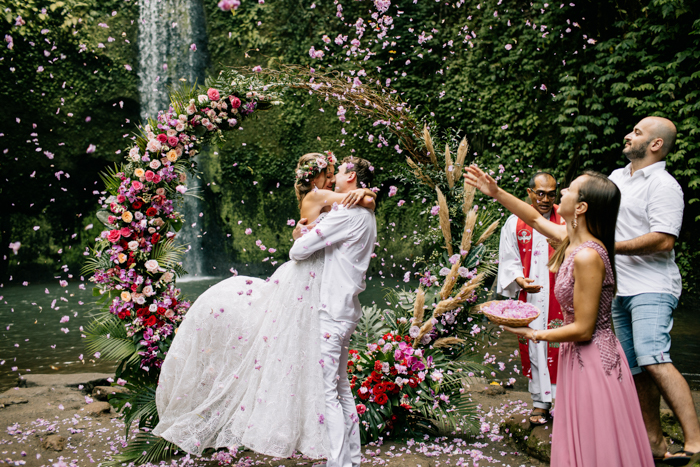 We can't imagine anything more intimate and romantic than saying your vows with a Bali waterfall behind you. Anna and Igor's effortlessly beautiful waterfall elopement in Bali has captivated our hearts! We're absolutely blown away by the beauty of their ceremony backdrop both the florals WedBali created for a perfect circle arch to the natural beauty of the water flowing behind them. This couple's style also fit the day so perfectly with Anna looking stunning in a boho Rara Avis gown with hints of color and Igor's all-white casual groom style. If you've ever dreamed of an adventure elopement somewhere picturesque, these photos by Borodenok Olga & Vladimir will drive you wild!
The Couple:
Anna & Igor
The Wedding:
Tibumana Waterfall, Bali, Indonesia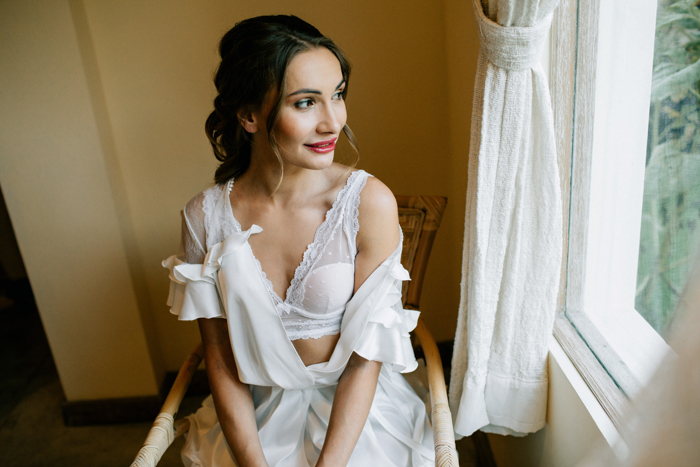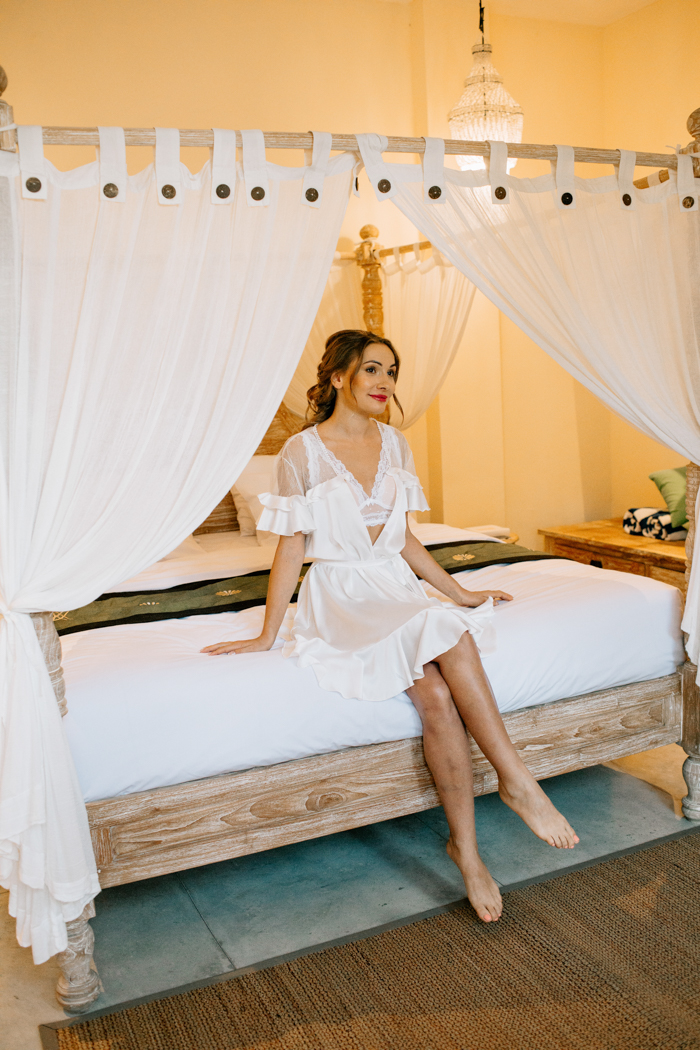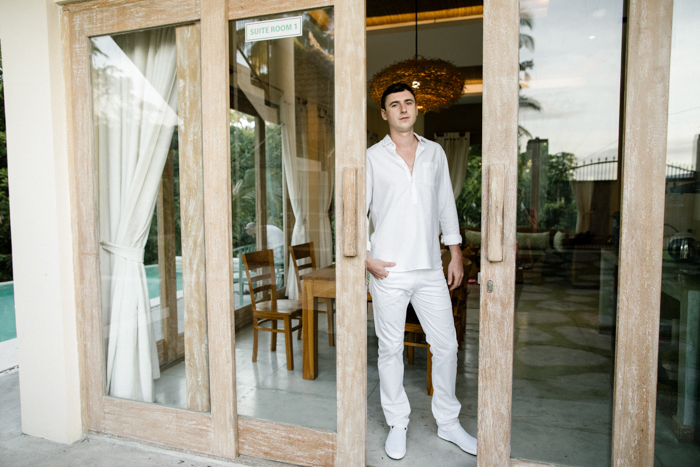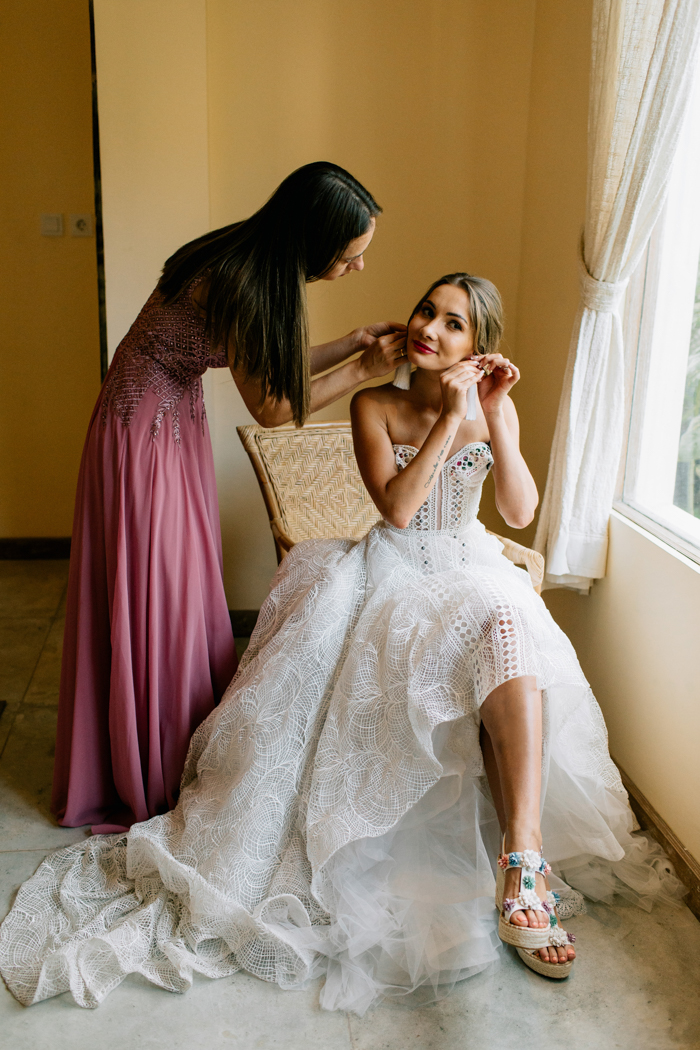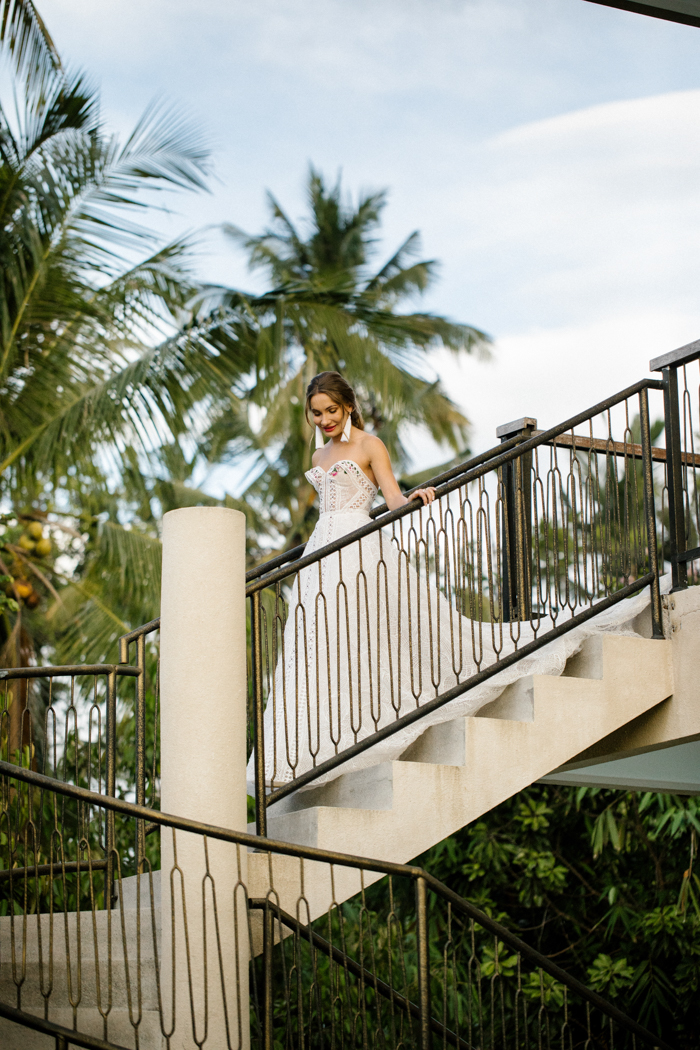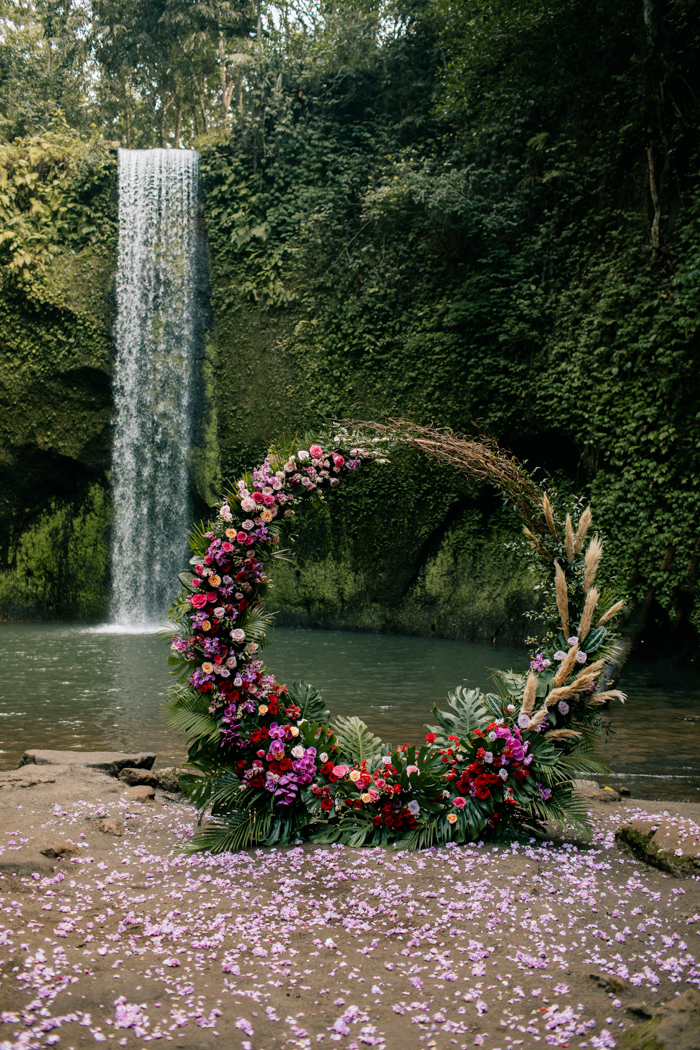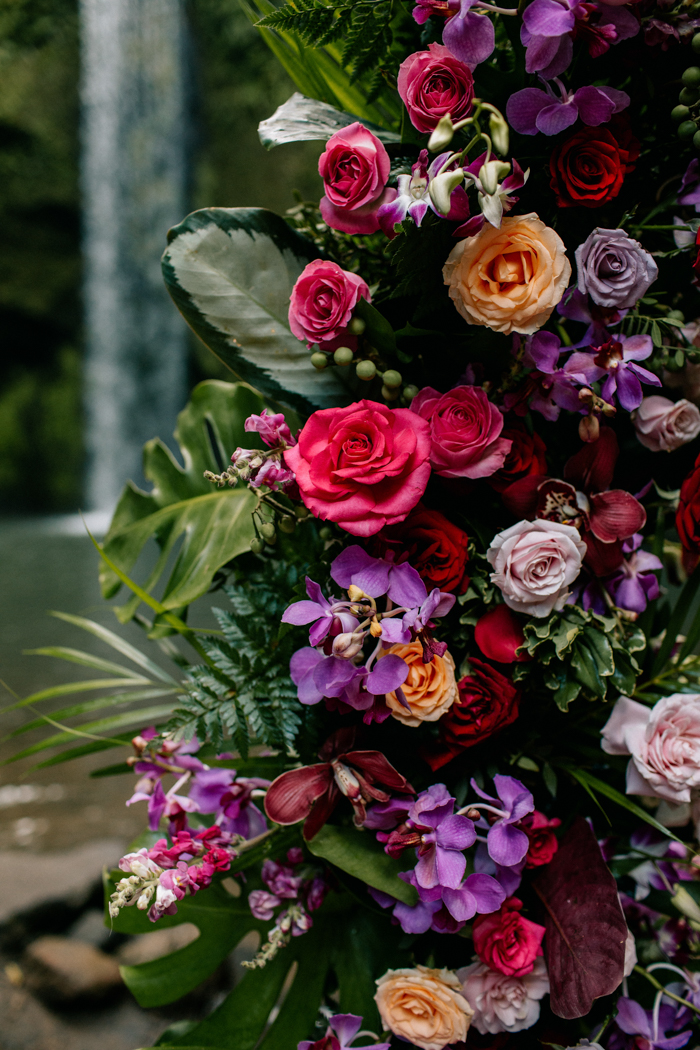 We couldn't have imagined it better. Ceremony at the waterfall around the jungle birds singing water noise, an insanely beautiful arch of fresh flowers in the background, the whole atmosphere, the color in which we plunged, it is simply impossible to express in words. It was a magical day for us.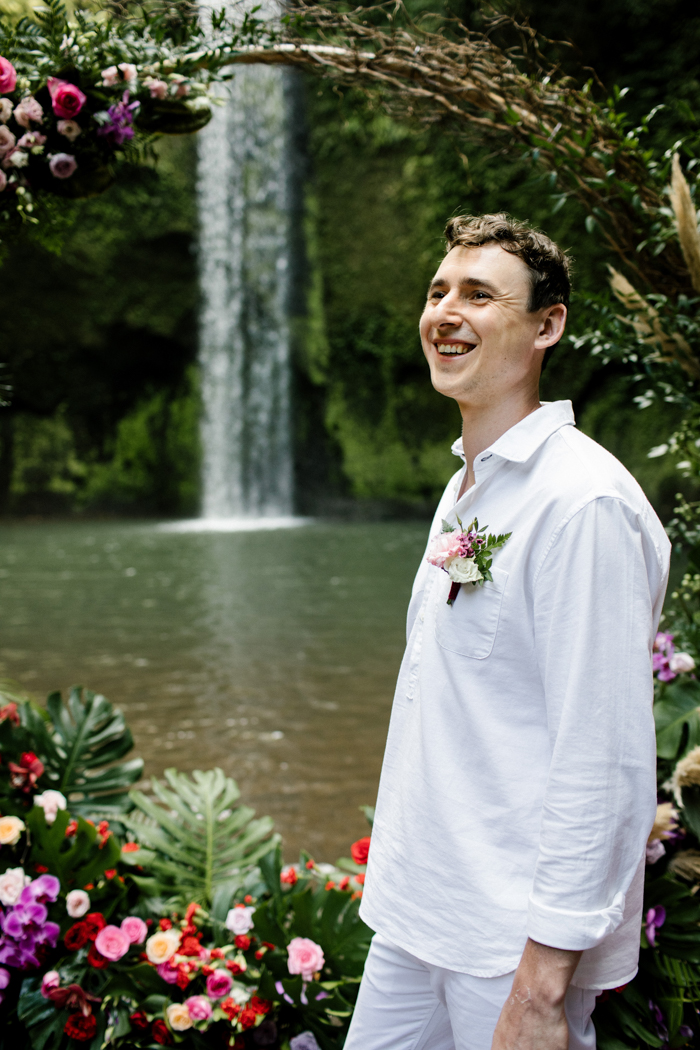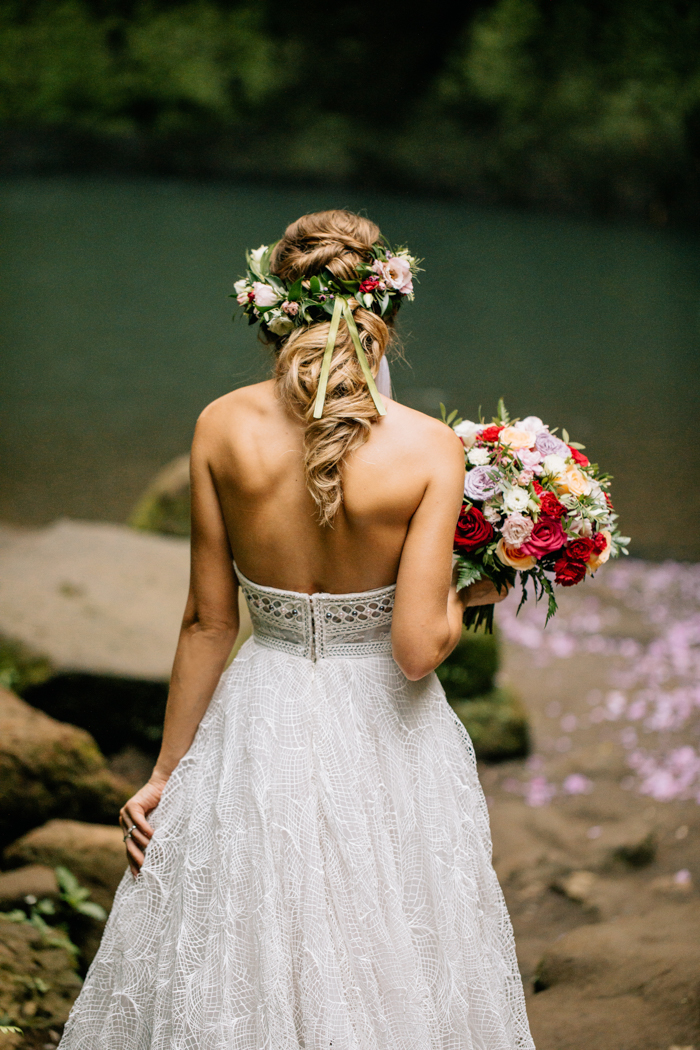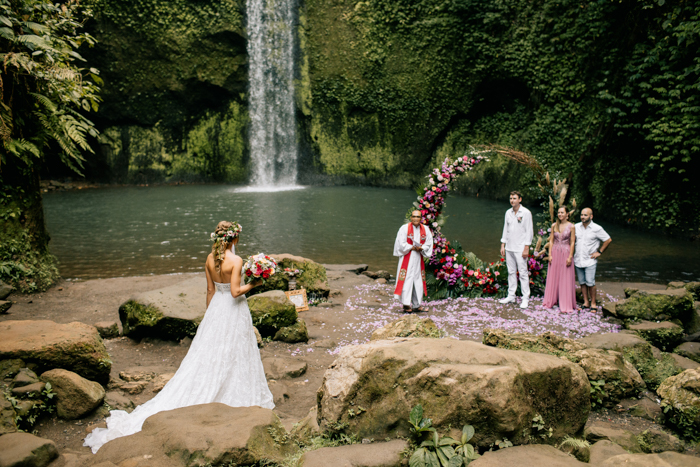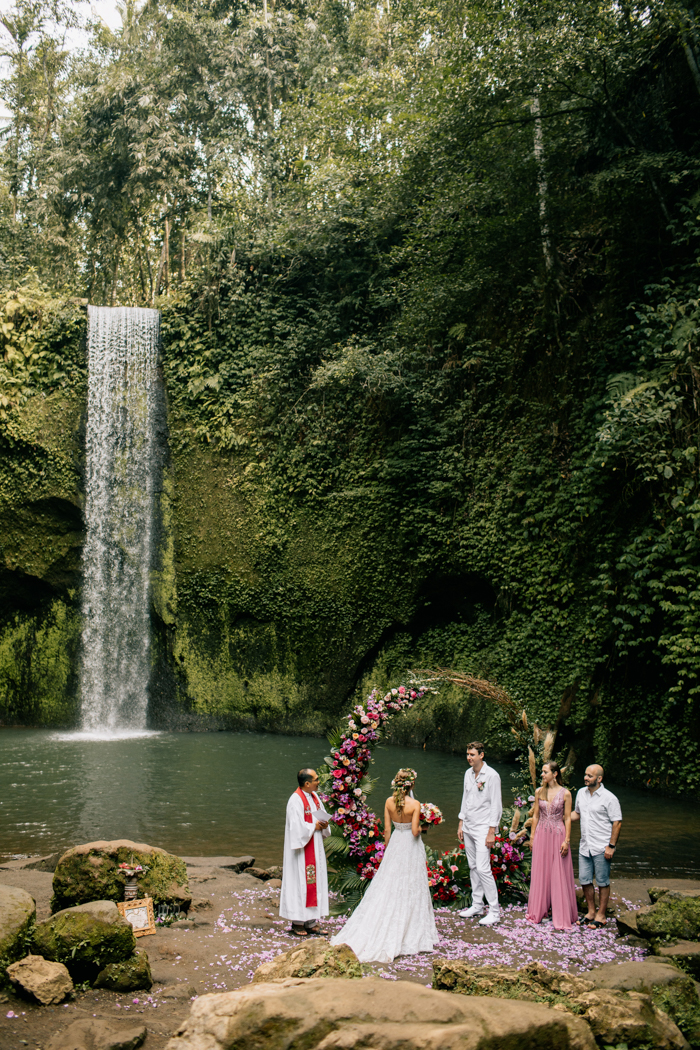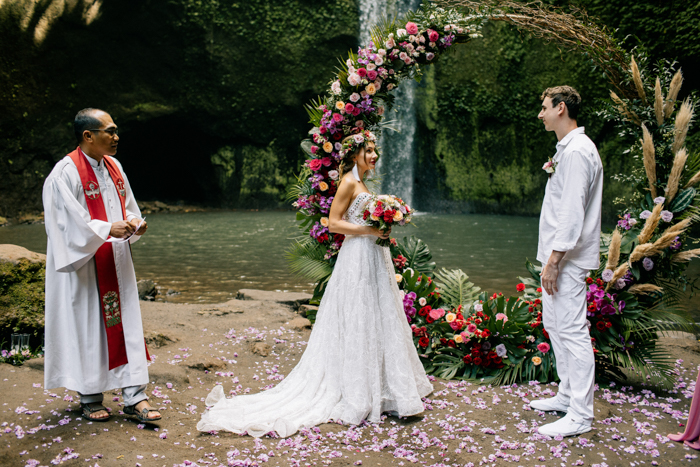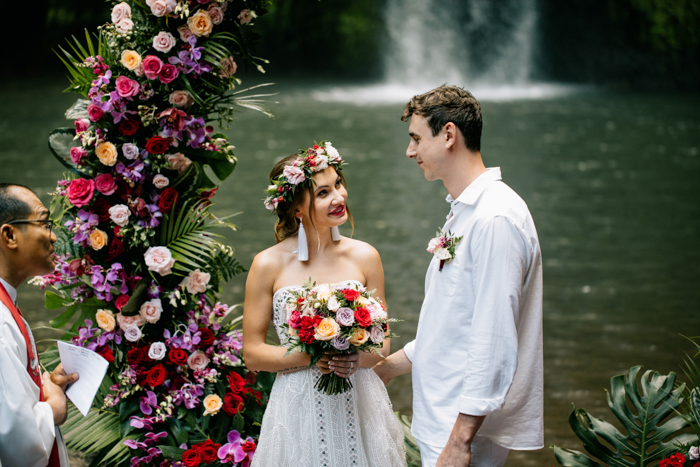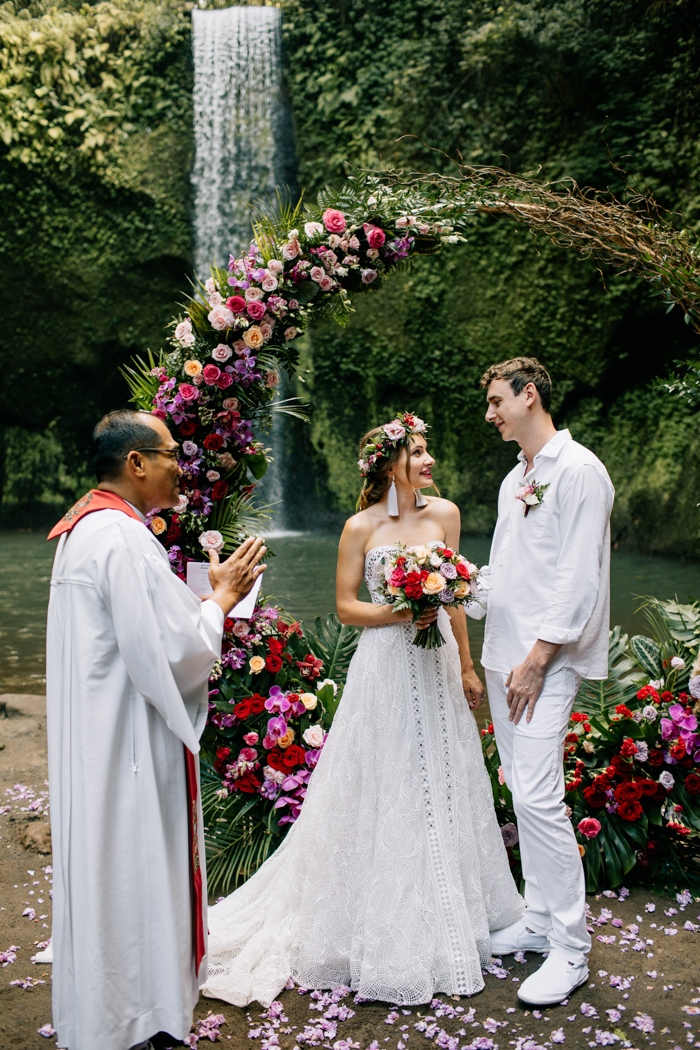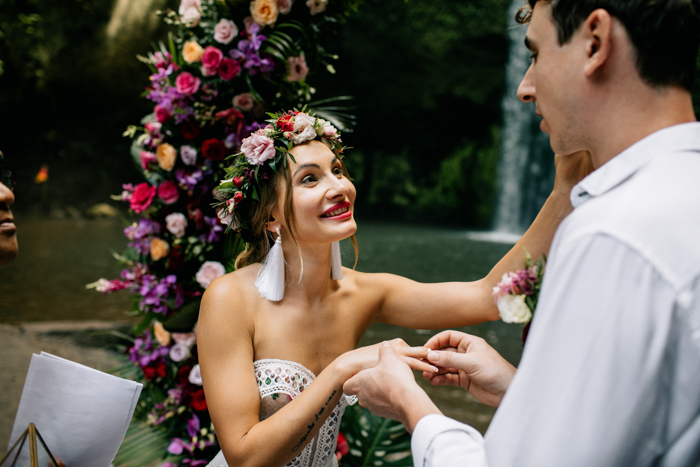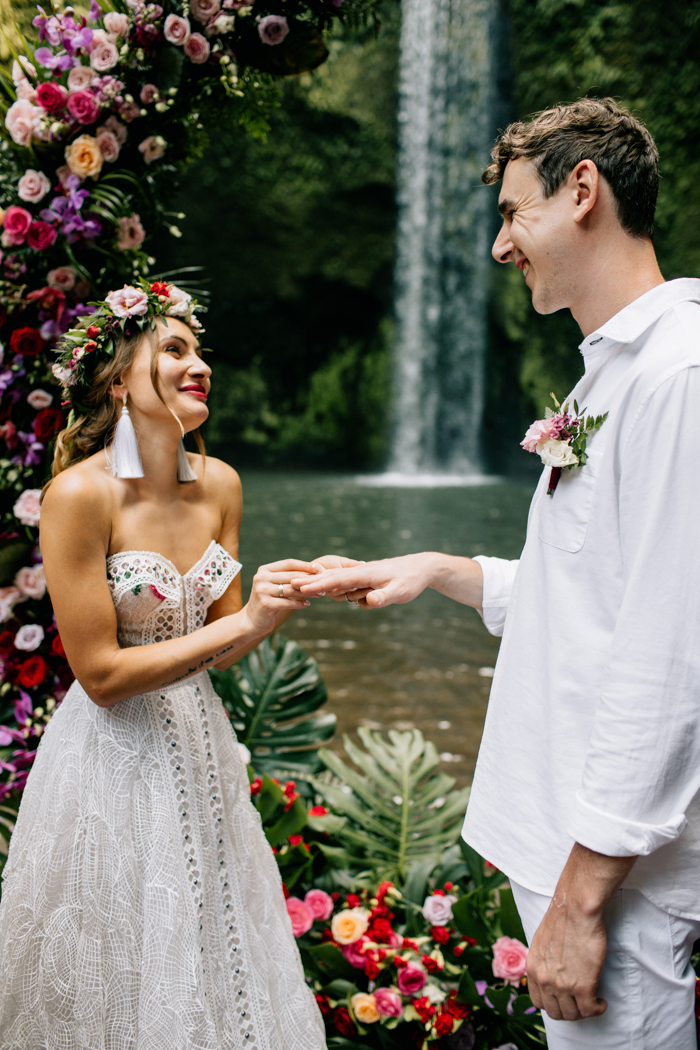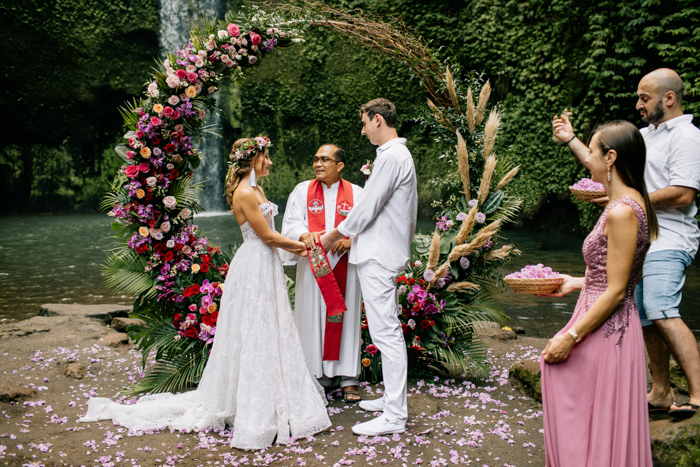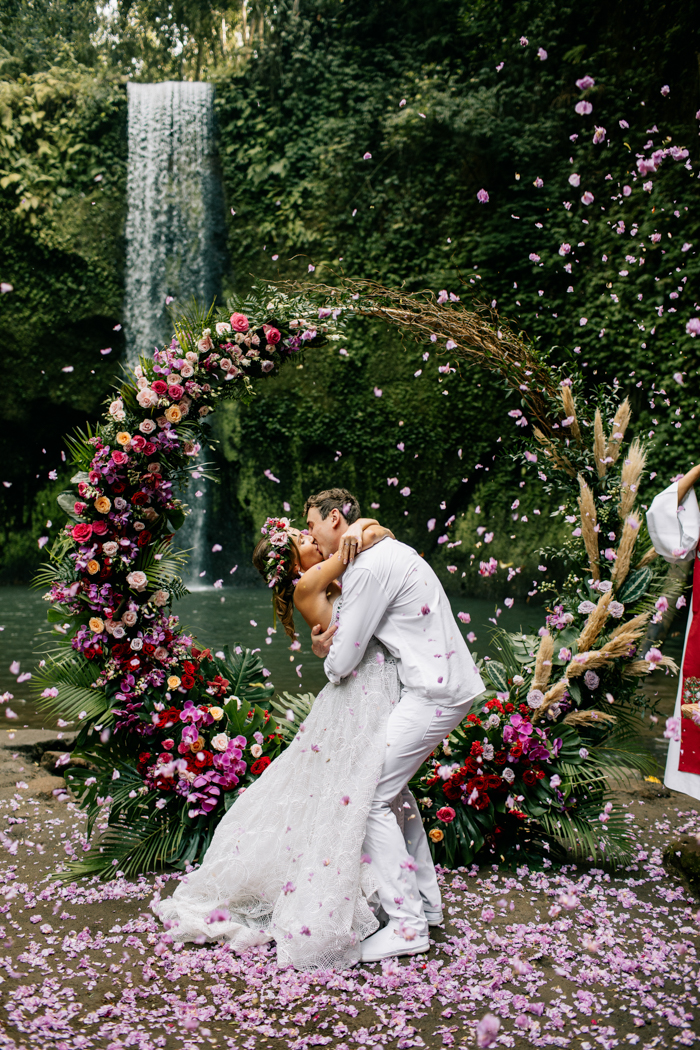 The most important thing about wedding planning for us was to choose the right wedding agency. Now we understand this more than ever, because the subsequent choice of the location of the ceremony, the photographer and videographer took place with their direct participation. Thanks to the advice and professional opinion of WedBali, we were able to choose the best photographers and videographer for our wedding. Despite the distance of 10000 kilometers, completely trusting WedBali, on the day of the wedding ceremony, everything was organized to the smallest detail.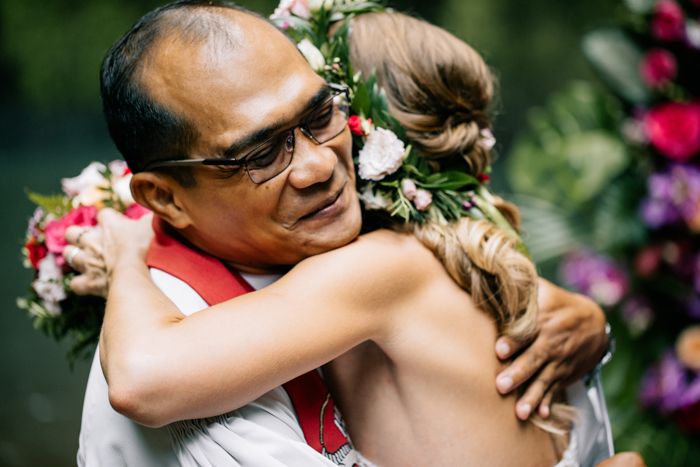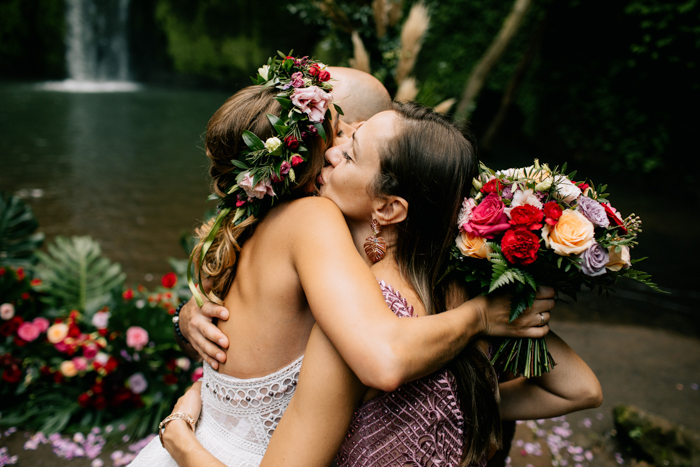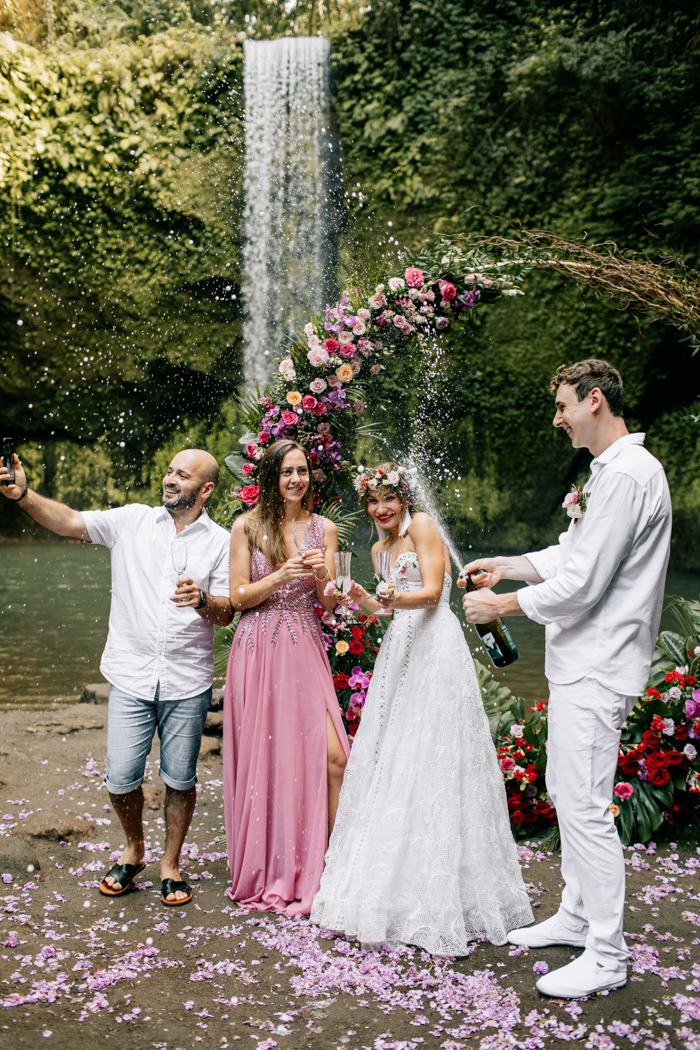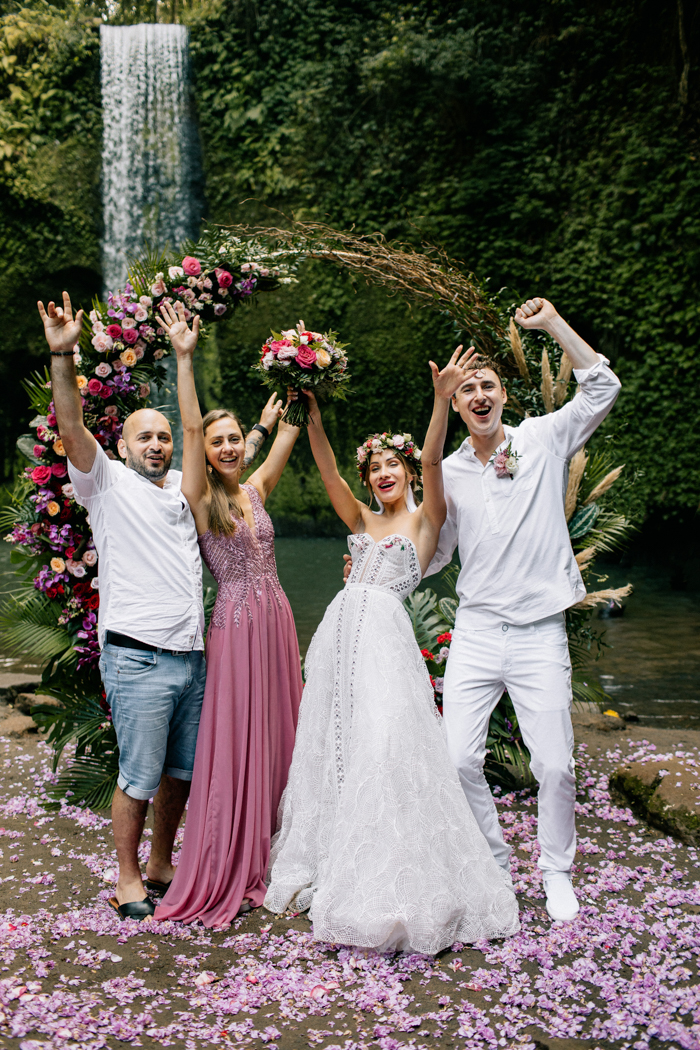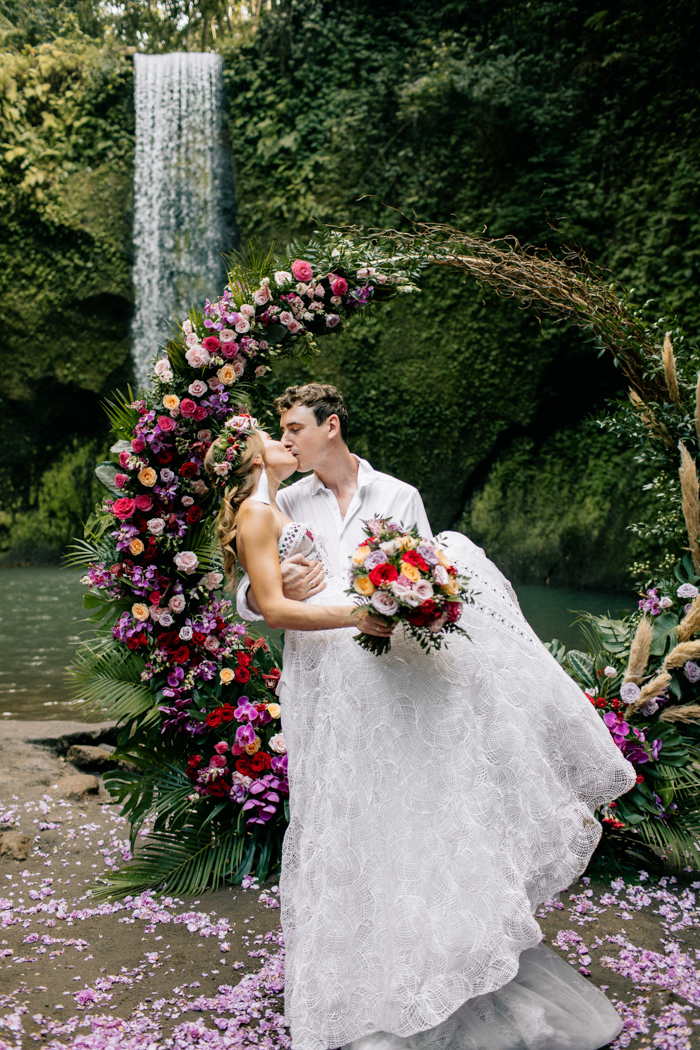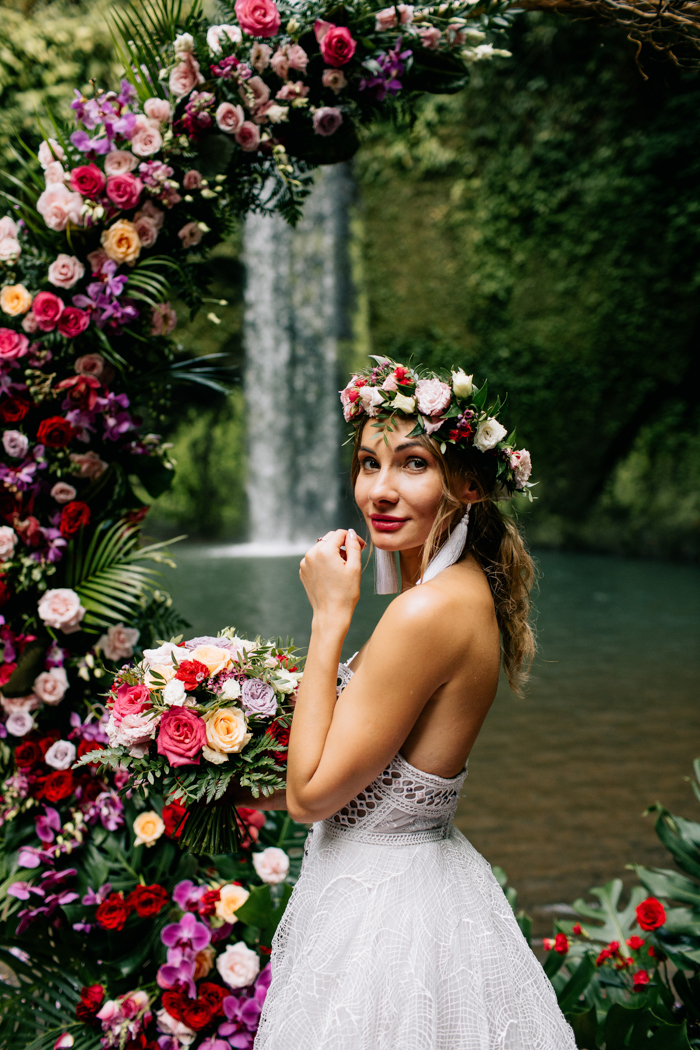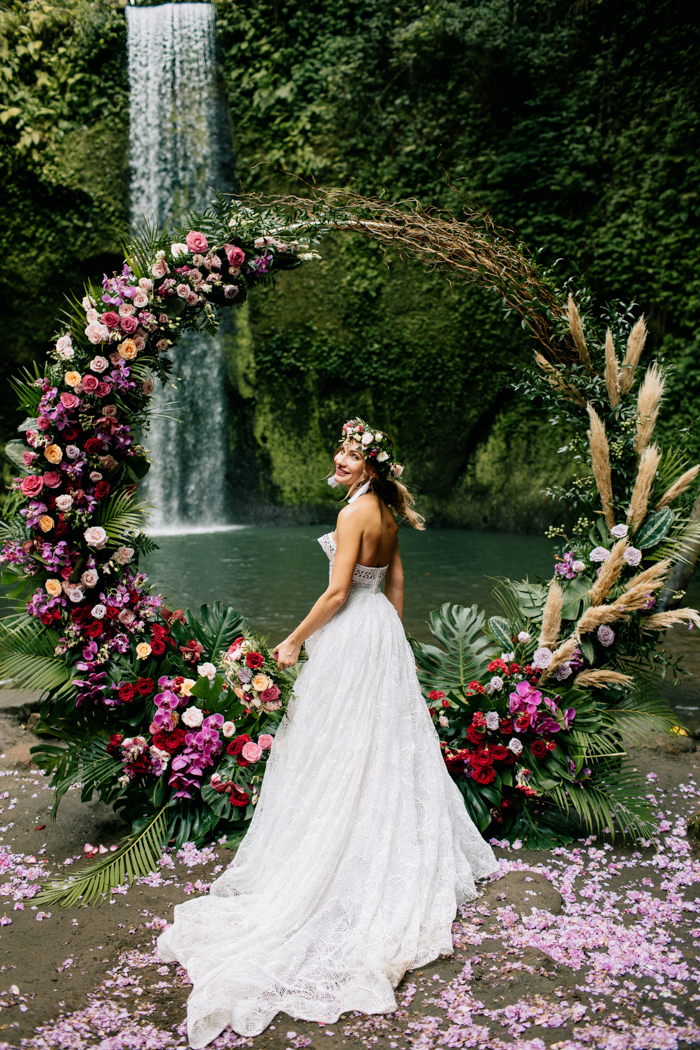 RECOMMENDED READING: 6 Boho Bridal Hairstyles That are So Free-Spirited Chic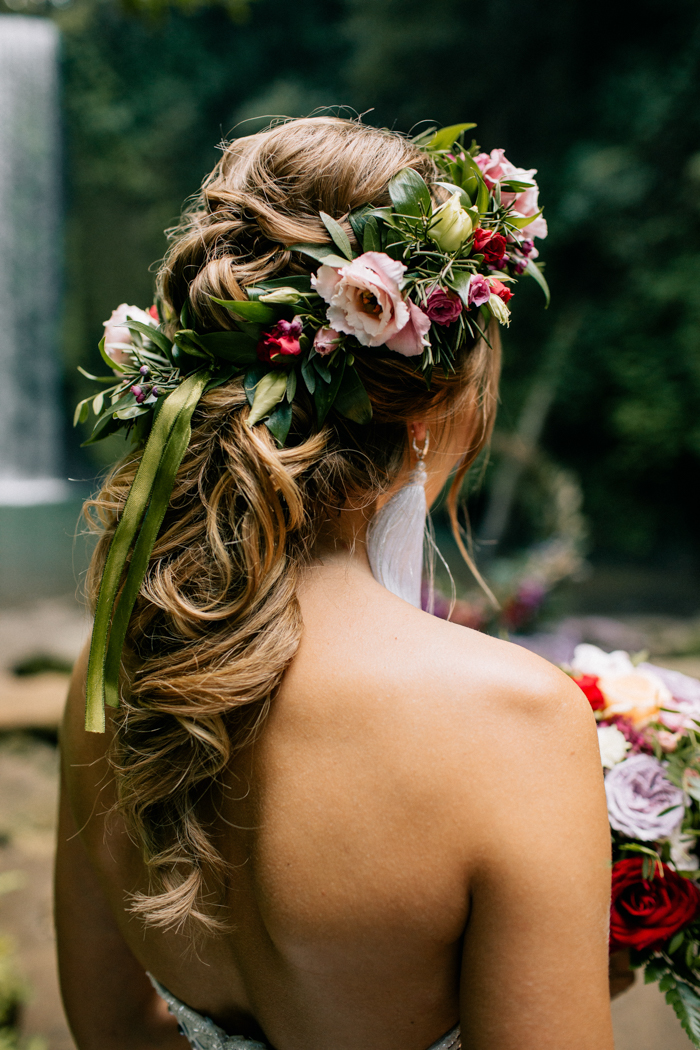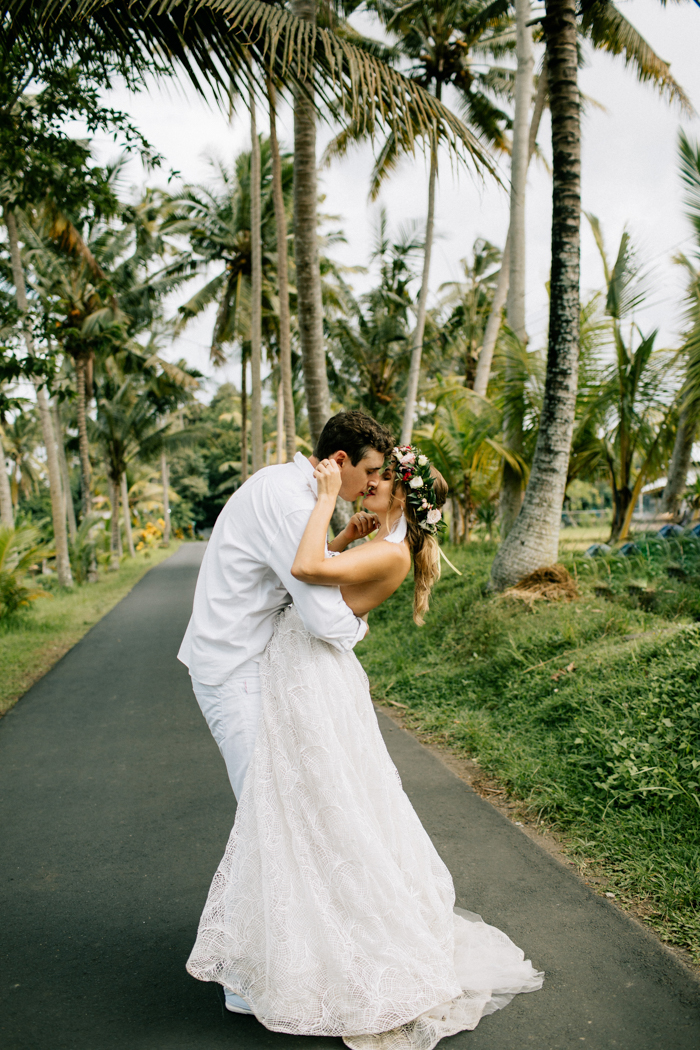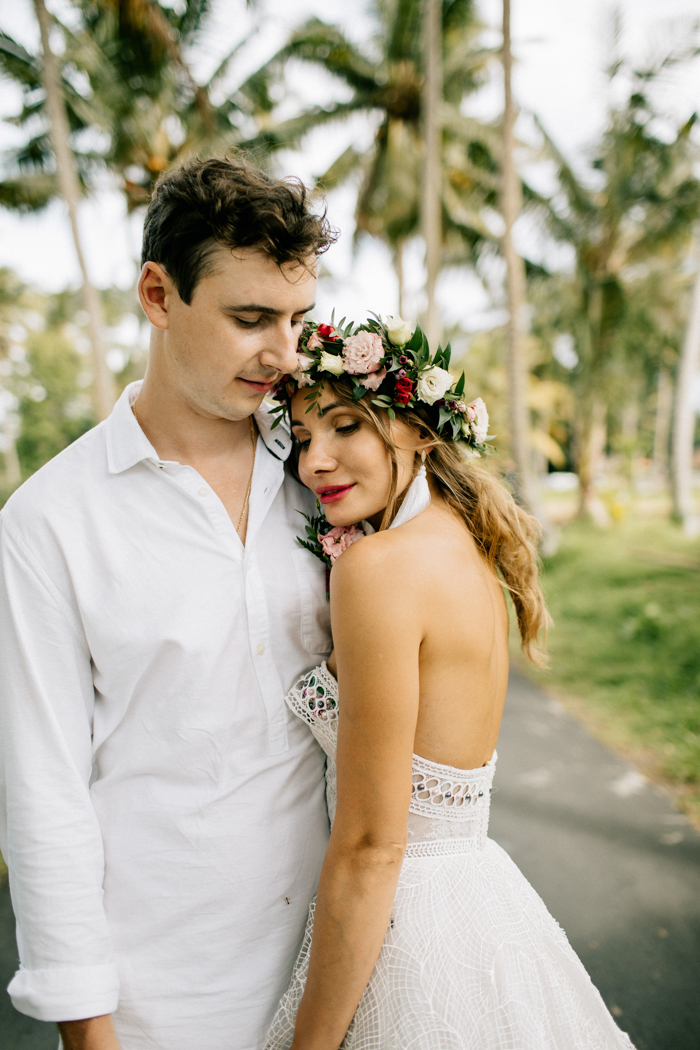 Working with the organizer Alice was a pleasure, despite the time difference, she was always in touch, helped, advised, and always told us, "Trust our agency, we will make a celebration for you that you will remember for a lifetime, we were required to relax and enjoy the process." And we fully trusted the organizer and the team of real professionals. We did not regret for a second that we applied to this agency, on the day of the ceremony we only enjoyed the fairy tale created for us. We had two photographers Vladimir and Olga, we are delighted with them, great guys and super professionals, it was a pleasure to work with them. And we can not fail to mention our videographer Alexander, only his work hooked us more than all of the proposed videographers in Bali. He has a certain style in his work. We were hooked.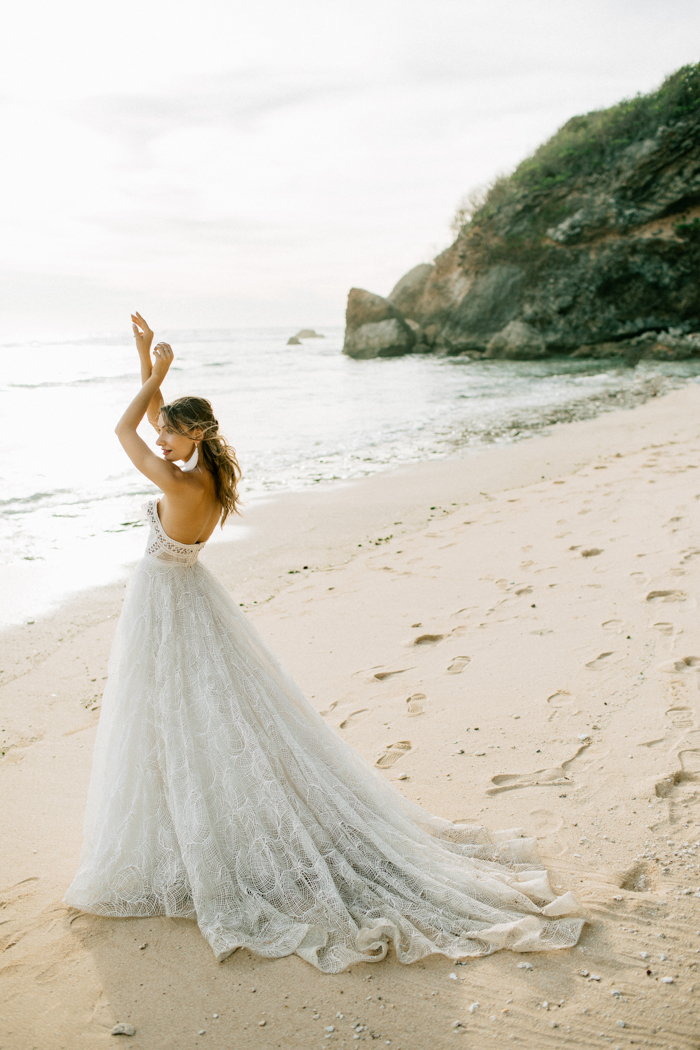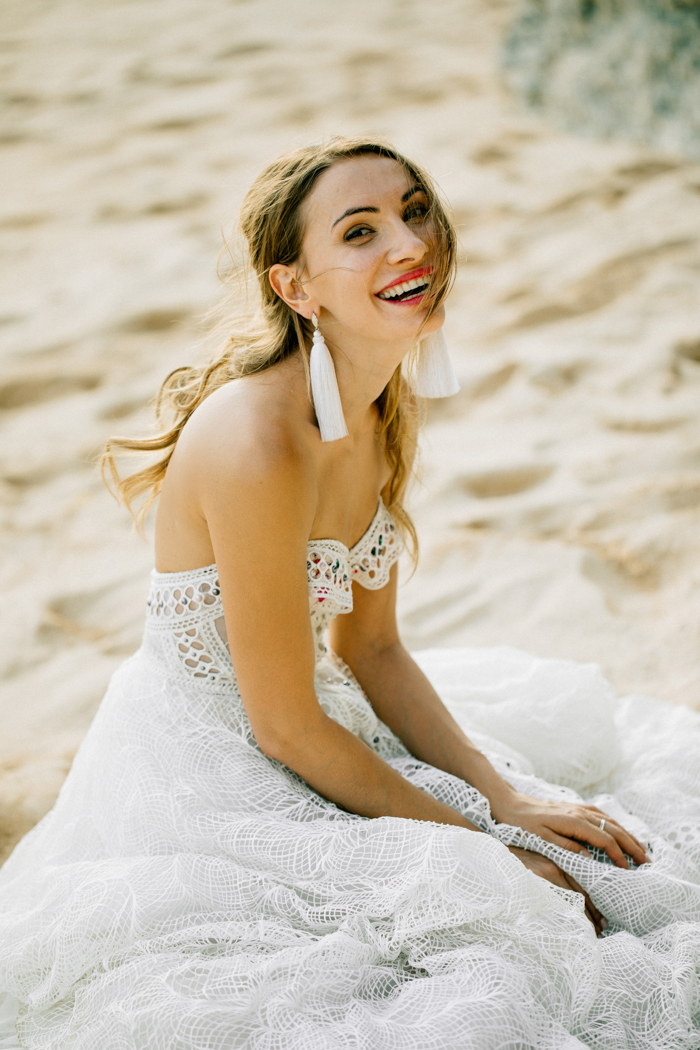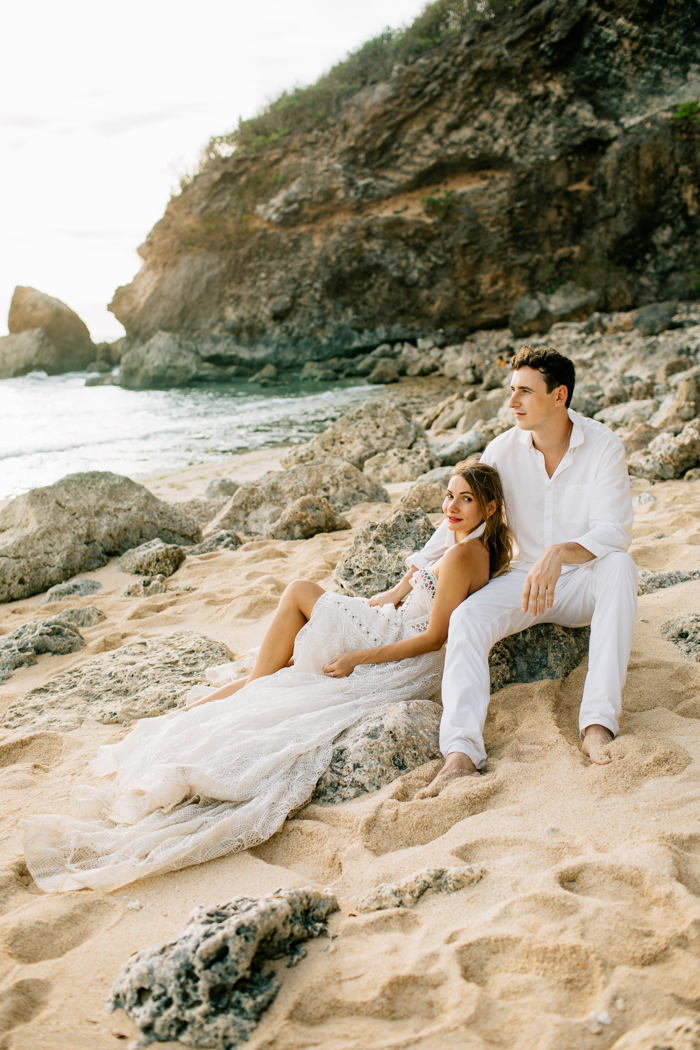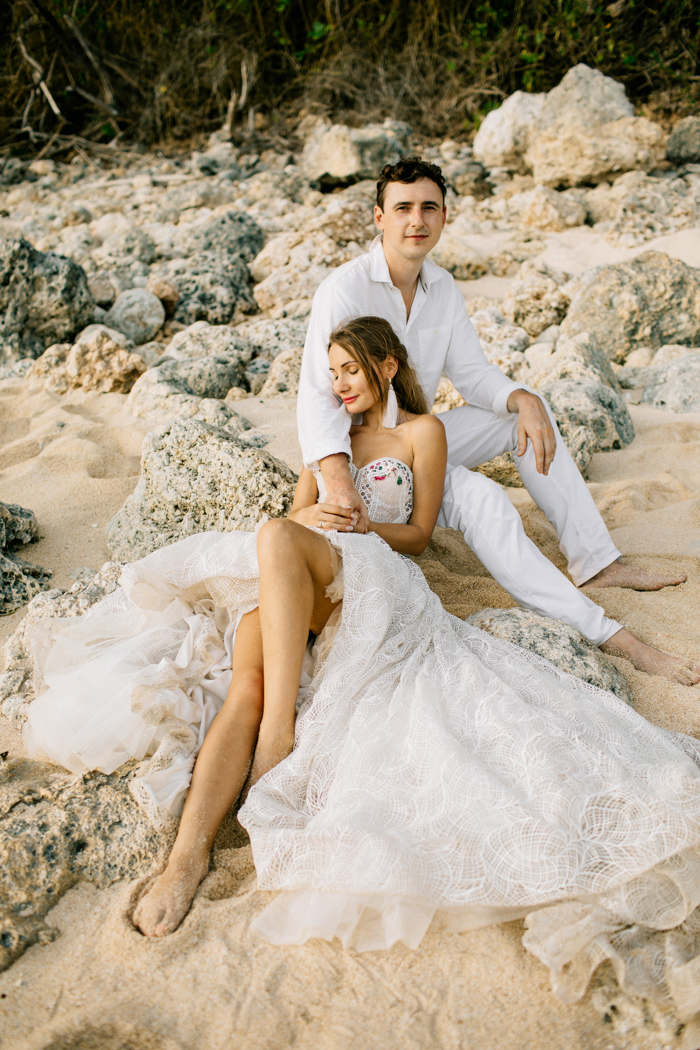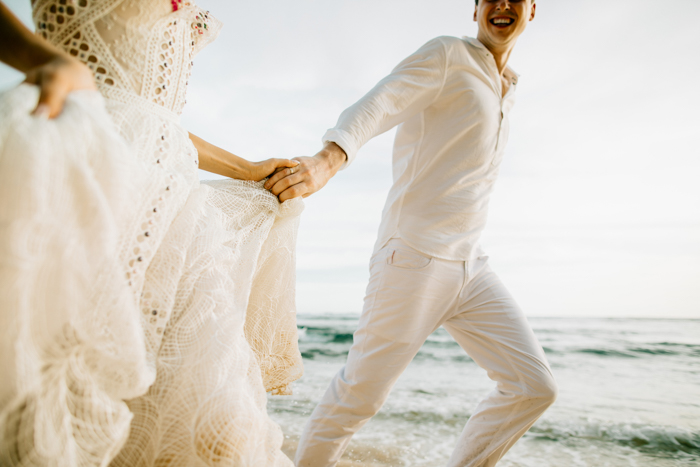 Congratulations, Anna and Igor, and many thanks to WedBali for sharing their elopement with us!