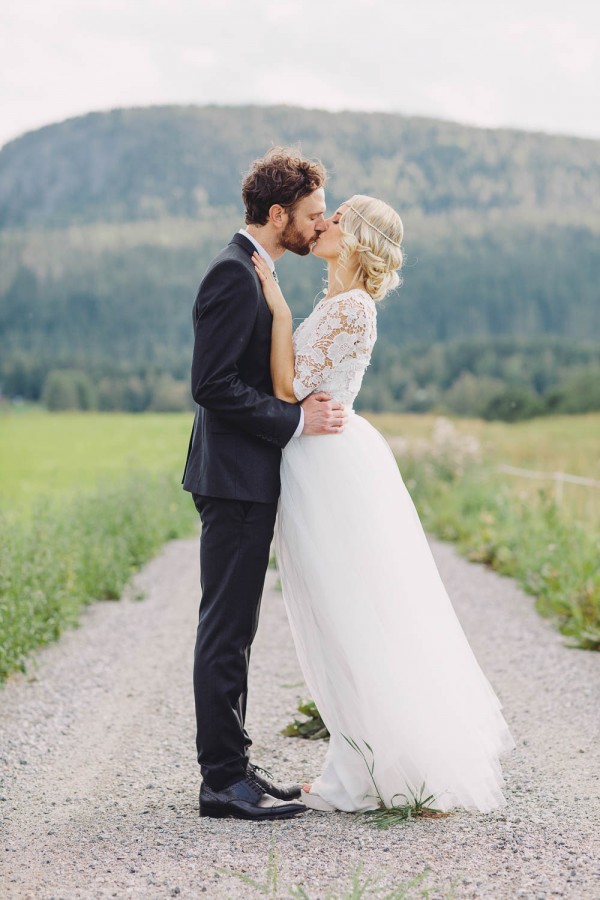 Wanting to create the most special day of their lives, Keith and Emmelie decided to host their DIY farm wedding at Emmelie's childhood home in Vastana, Sweden. Choosing a place so meaningful, the couple spent two years prepping the barn for the big day! White paper lanterns hung from the ceiling and lights wrapped the wooden pillars. Their day was all about the details, even down to the intricate blue designs on white dishes, which dressed the tables. Every detail was placed with love, even the bride's mother personally chose and hand painted the chairs. Making sure to capture the breathtaking day at the barn, Shutterbox Films recorded the moments perfectly!
The Couple:
Keith and Emmelie
The Wedding:
Private Residence, Vastana, Sweden
The Inspiration:
We got married at my childhood home which is a farm in northern Sweden. My dad grew up there too and it meant a lot to us to be able to have our wedding in a place that is so meaningful to us. It took two years of hard work from the whole family, especially my parents, to get the barn ready for hosting a wedding and we both spent two summers up there working towards our wedding. It was a real DIY job and a true labour of love.
The "theme" was very much to use what we already had there on the farm, and for it to be inspired by the surroundings in which it was held. Most of the "props" used were things we found around the farm and in the many outhouses. We didn't have a colour theme or anything, we just felt like letting the nature surrounding us and the farm do most of the the talking. My mum got most of the chairs from flea markets and painted them all, she also picked all the lingonberries and the chanterelles for the favours.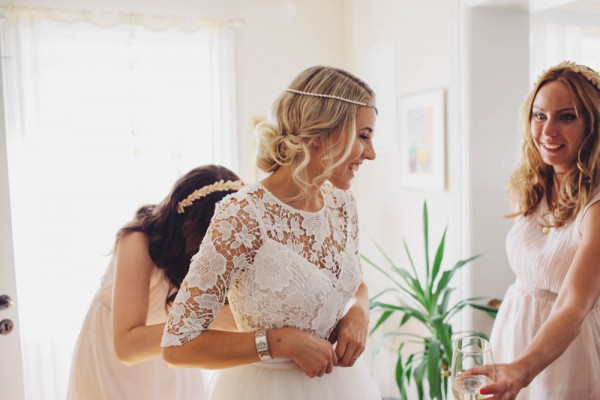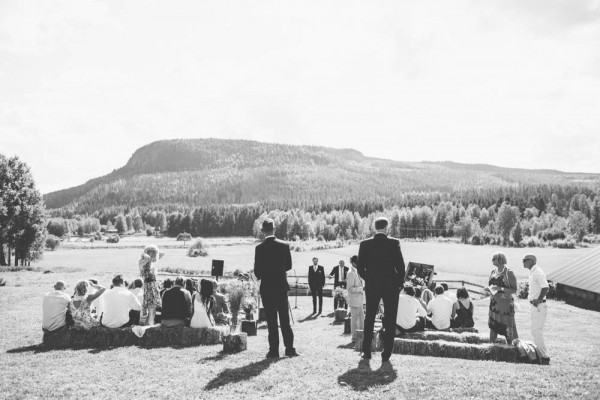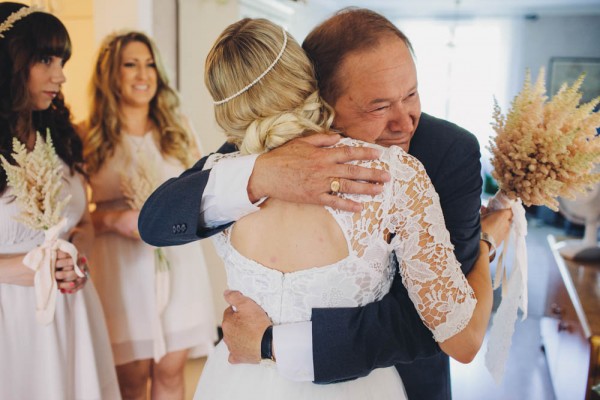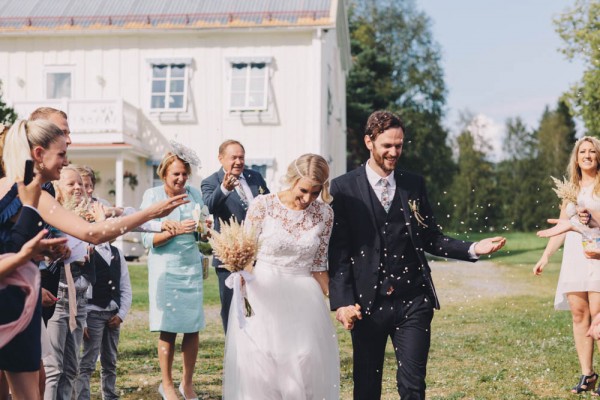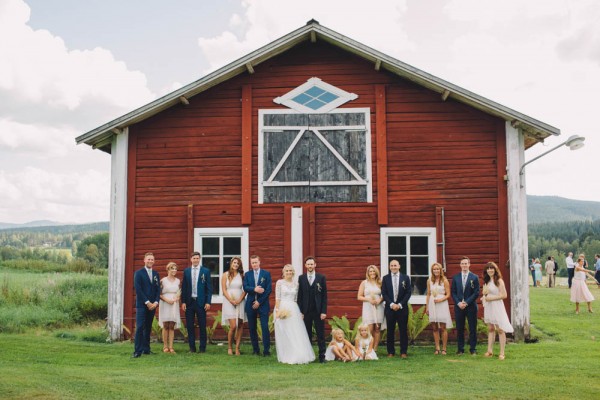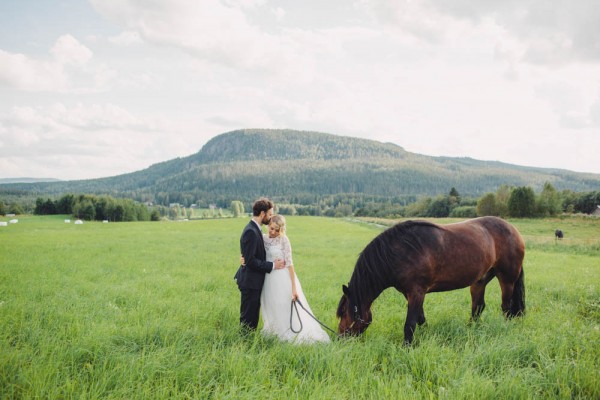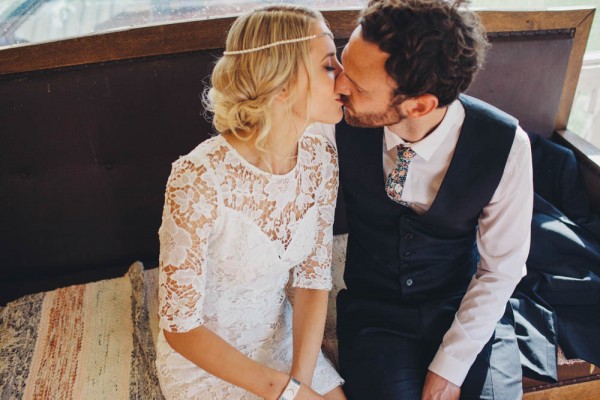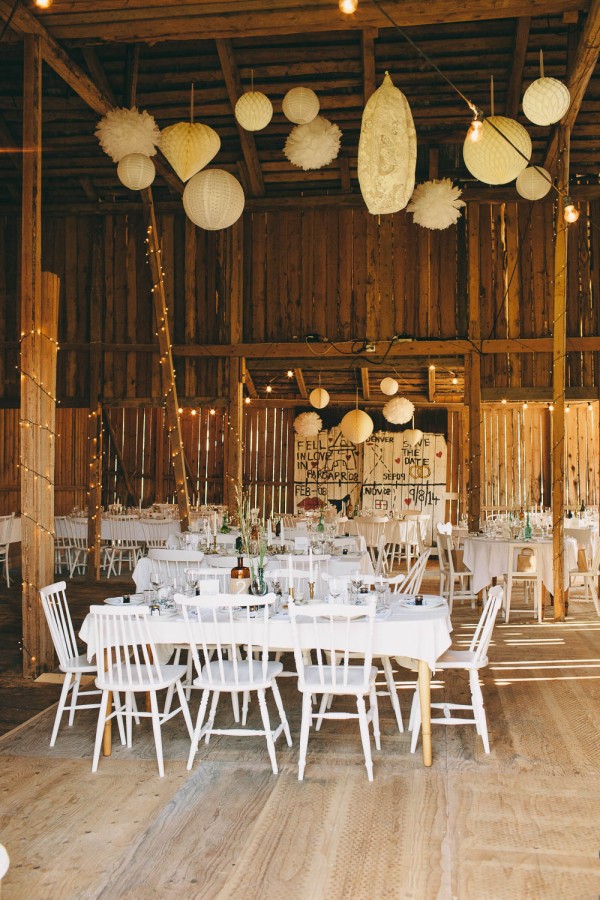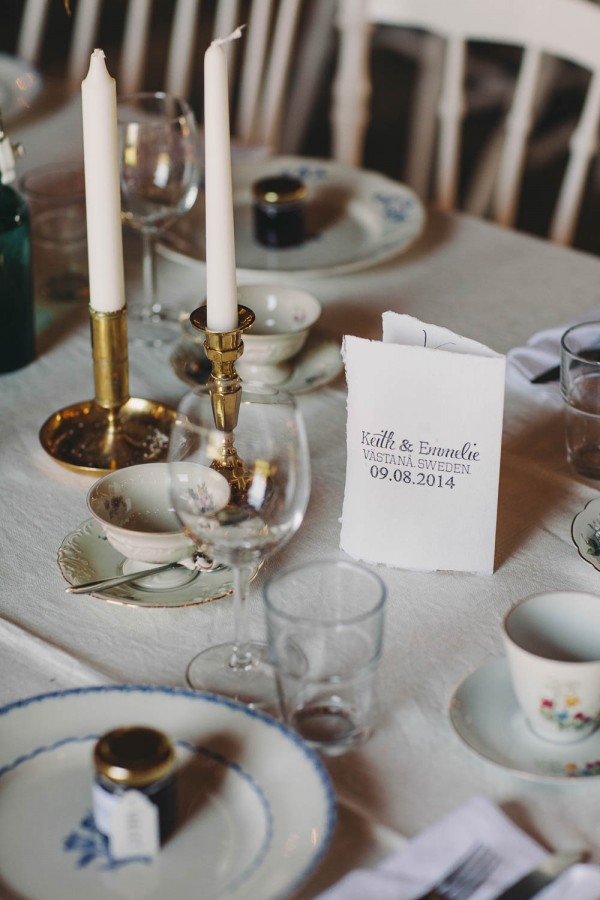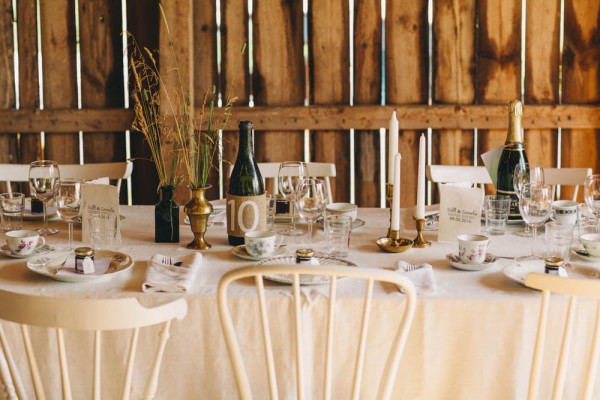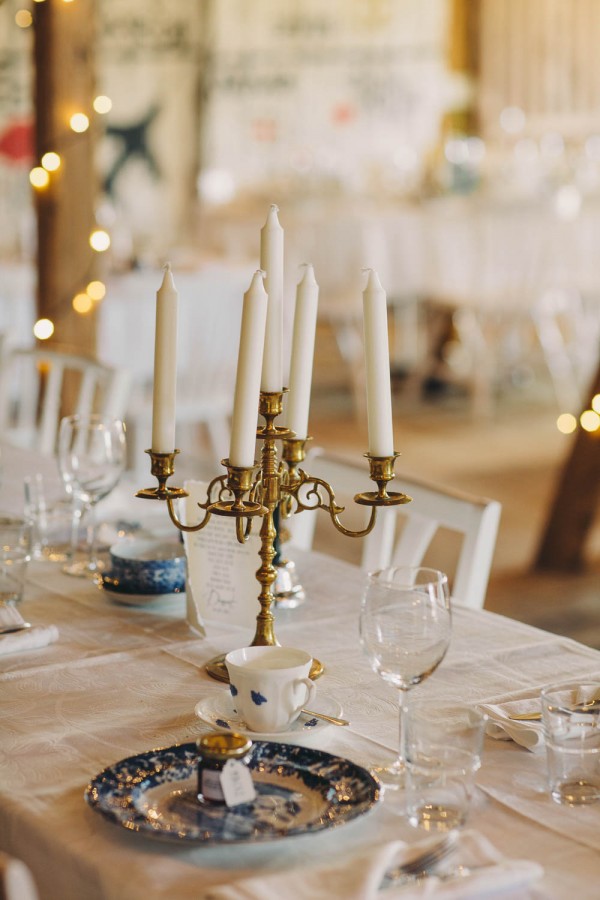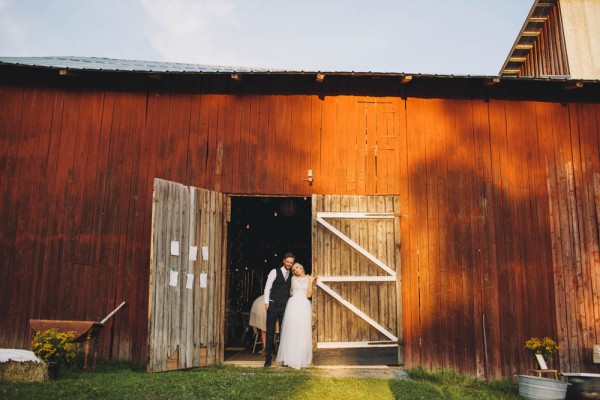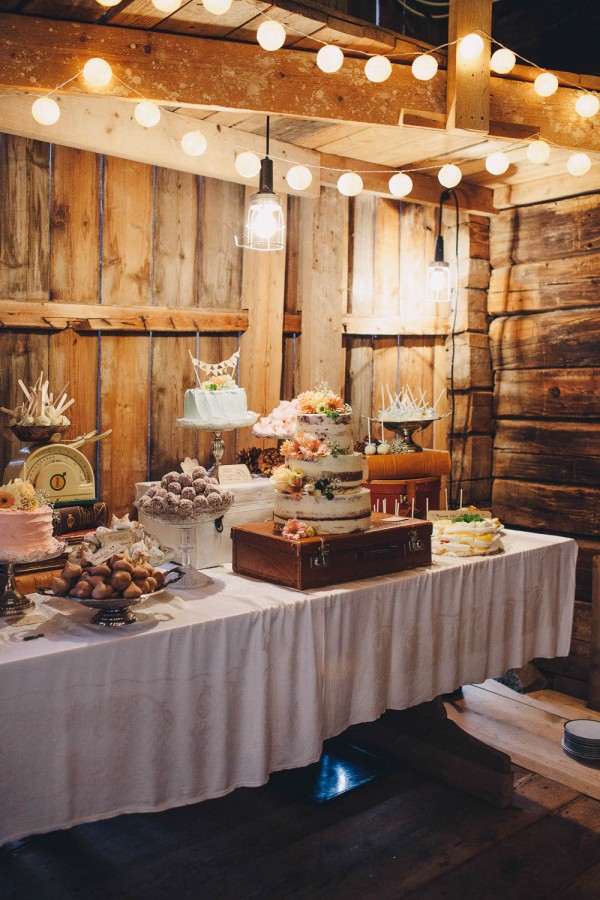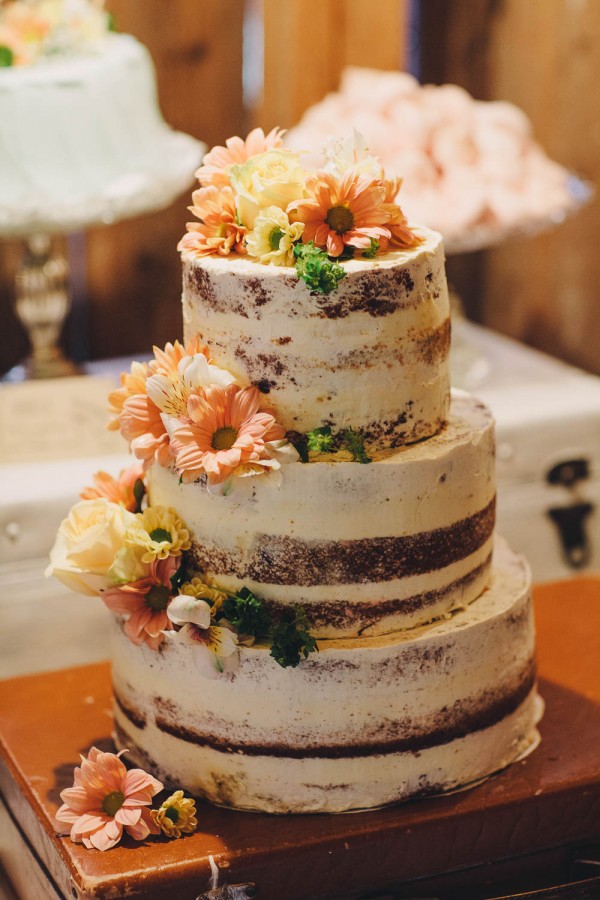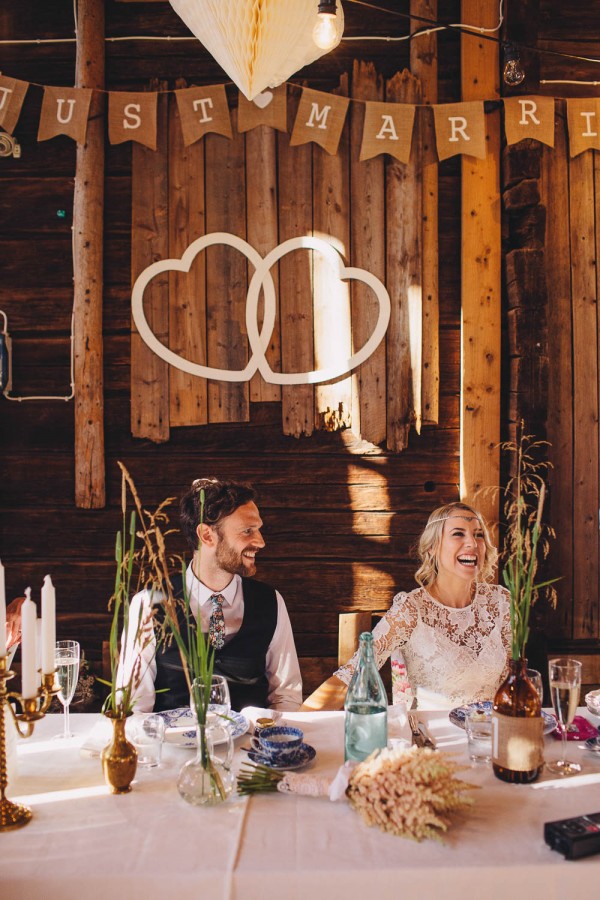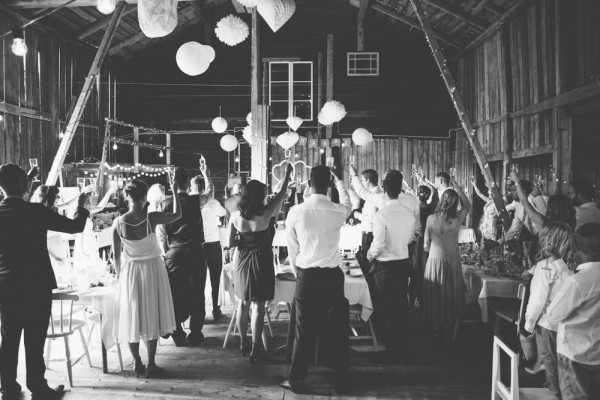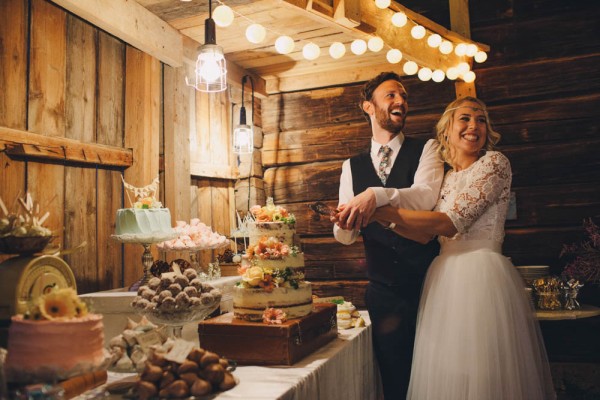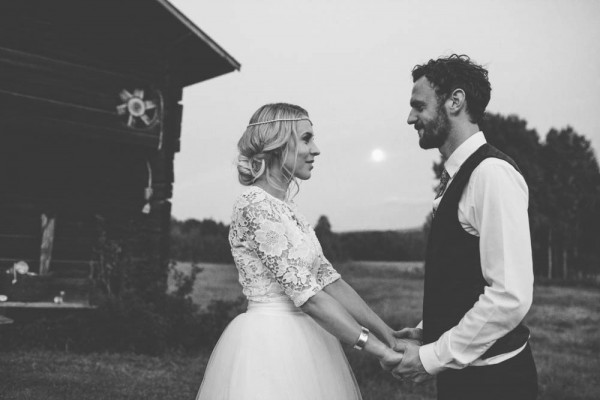 The Moments:
Gosh it is so hard to choose one moment, the whole day just felt like a dream. But our favourite moment was when the dance floor erupted into total dance chaos straight after our first dance and then in the end of the party, at around 3am in the morning, our friend and dj chose to play All You Need Is Love by Beatles, and everyone circled us really tight and sang along together with us. It felt like our hearts would burst, and it was just one of those moments we will never ever forget. It was magical. Another spontaneous thing that happened was that we finished the wedding with a 4am skinny dip in the lake.
The Couple Recommends:
We were really happy with all our vendors and wedding pros and we decided early to only book people we really like and feel we wouldn't mind inviting as guests if that makes sense. Our fantastic videographer team, Lee and Dawn was awesome, and our photographer Laura rocked it. They made everyone feel at ease and had such a relaxed way about them.
The Wedding Team:
Photography – Laura McCluskey
Venue – Private Residence, Vastana, Sweden
Floral Design – Soderbergs (hair crowns)
Catering – Hildings Krog
Cake – Le Petit Cafe Lidkoping
Videography – Shutterbox Films, Emmelie Eriksson (bride's business)
Makeup Artist – Josefin Larsson
Hair Styling – Josefin Larsson
Wedding Dress – Minna
Bridal Accessories – Kye Tew Jewellery
Thank you to Shutterbox Films for giving us a glimpse into Emmelie and Keith's DIY farm wedding! Love DIY? Take a look at this understated Swedish Woodland wedding!