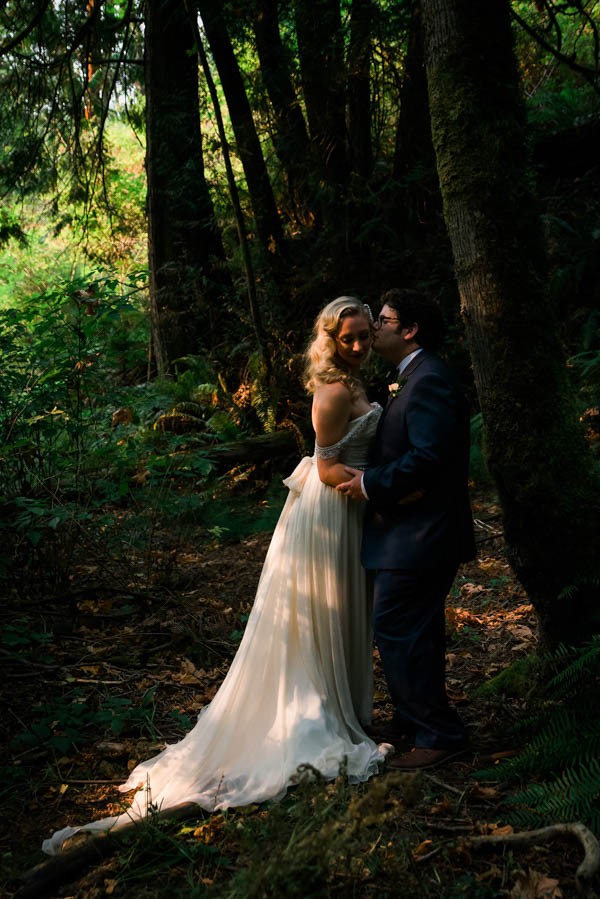 Courtney and Matt decided to have a backyard wedding in Bellingham, and it was nothing short of a fairytale. They never thought they were going to find a venue that would represent who they were more than their own backyard. Matt's parents' home is surrounded by five acres of lush forests and beloved views of the Puget Sound and San Juan Islands. Through loads and loads of DIY, what Courtney and Matt called a labor of love, the couple and their friends and family transformed the home into the rustic venue of their dreams. Twyla Jones Photography captured every sweet moment from this laid back woodland wedding, and the entire day was glamorous and magical and truly a fairytale come to life.
The Couple:
Courtney and Matt
The Wedding:
Private Residence, Bellingham, Washington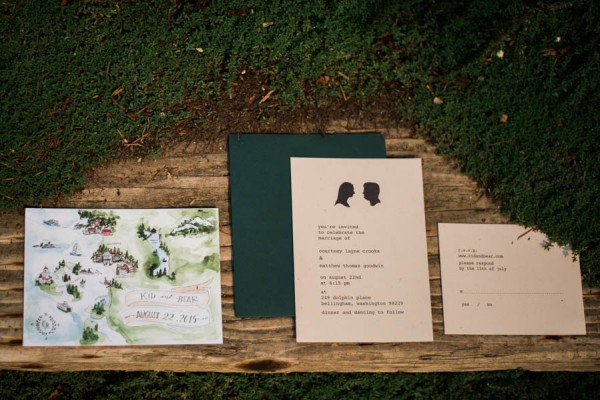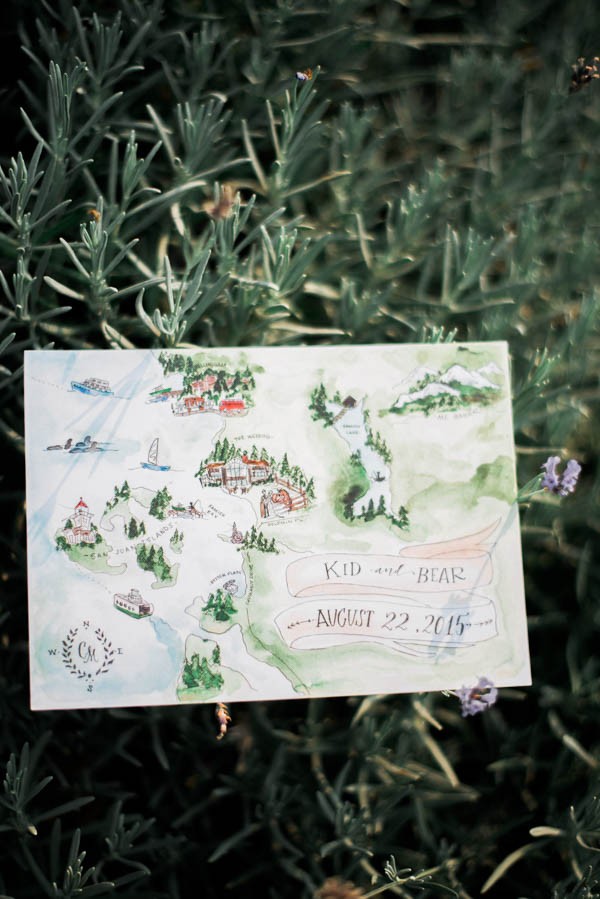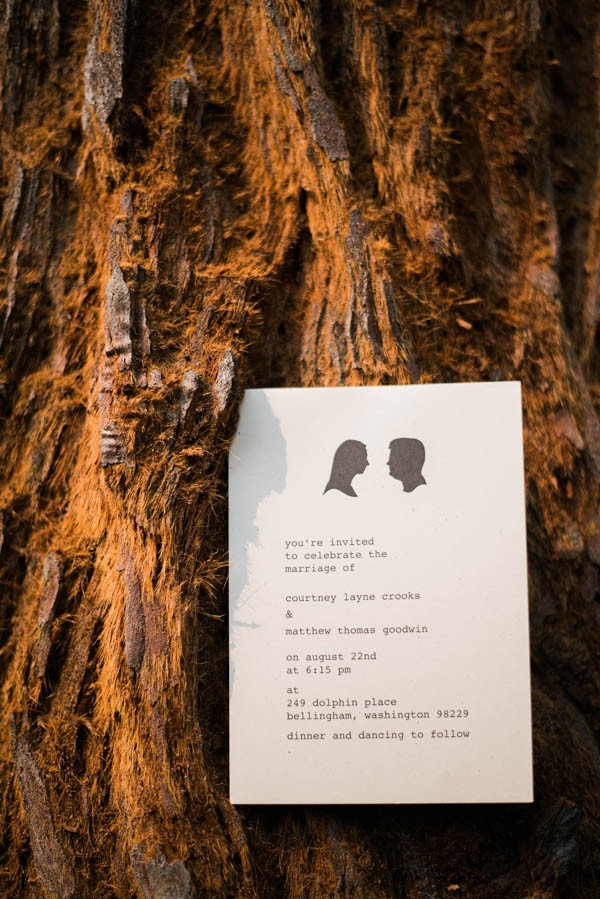 There aren't really any other opportunities in your life when you get to have everyone you love in one place – that was not lost on us and creating a magical space for soaking up every ounce of that was our ultimate goal.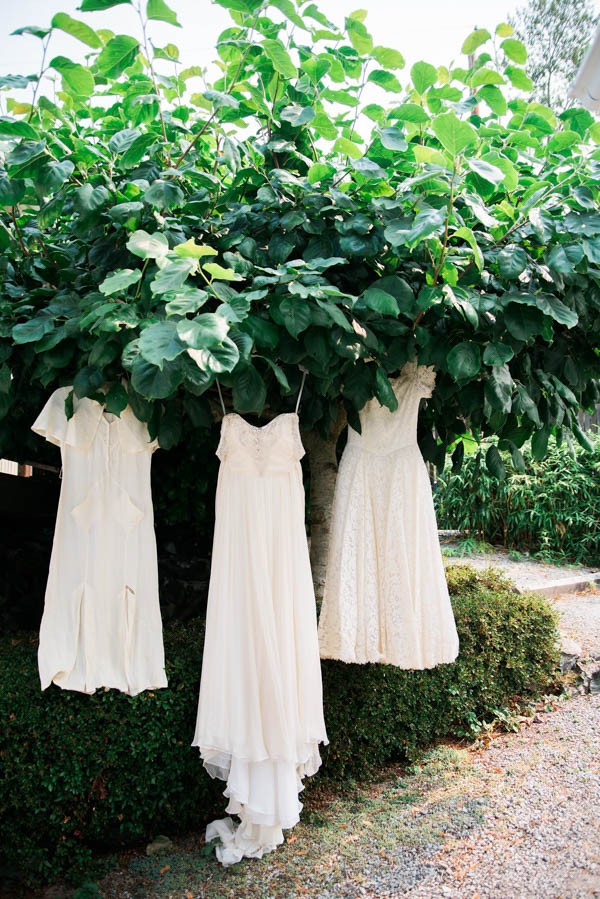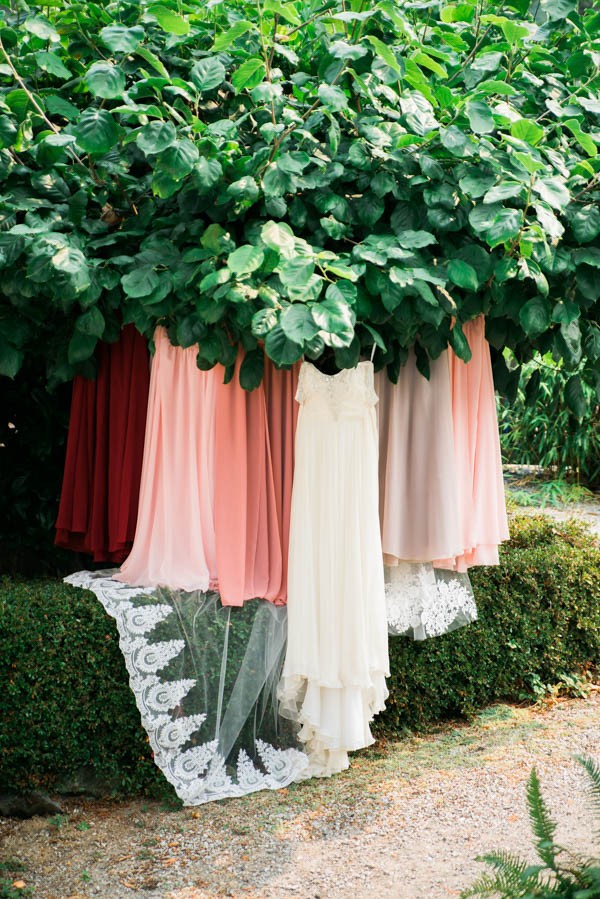 My bridesmaids all have incredible taste and are maybe more fashionable than me, so I really just sort of gave some general guidance and let them take the wheel on what they wanted to wear. They all have special individual looks and I really wanted them to be able to be that and show that at our wedding! We eventually settled on some really lightweight chiffon Etsy skirts that came in a bunch of colors and they took it from there.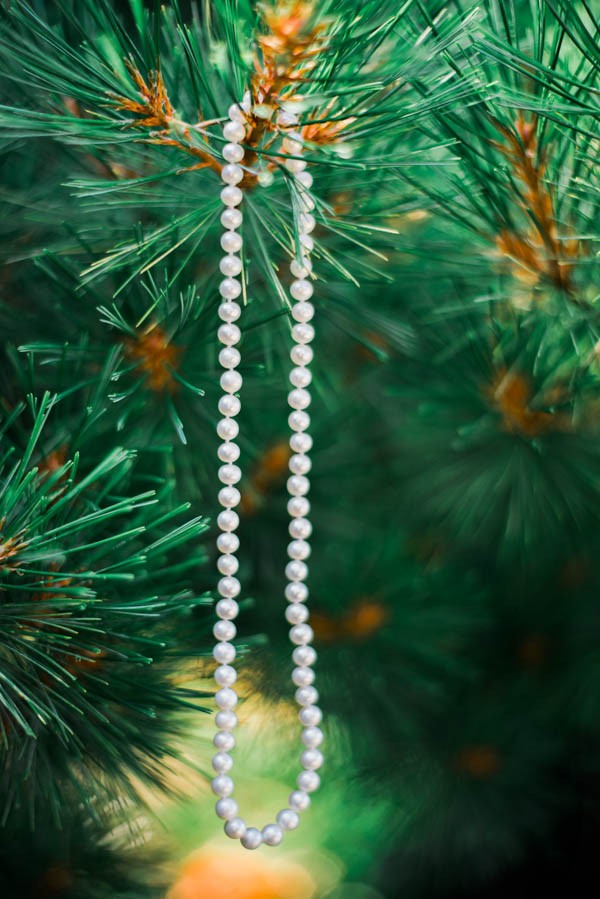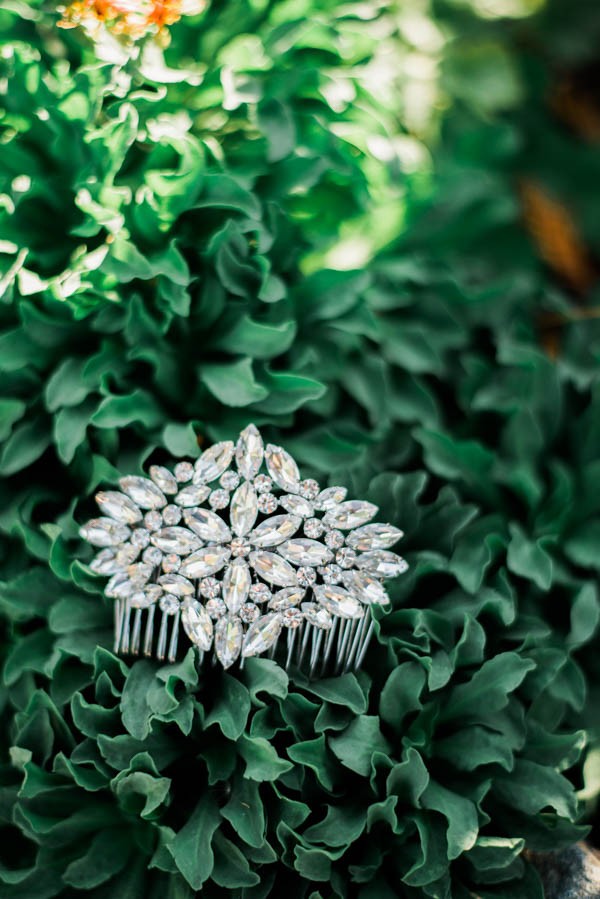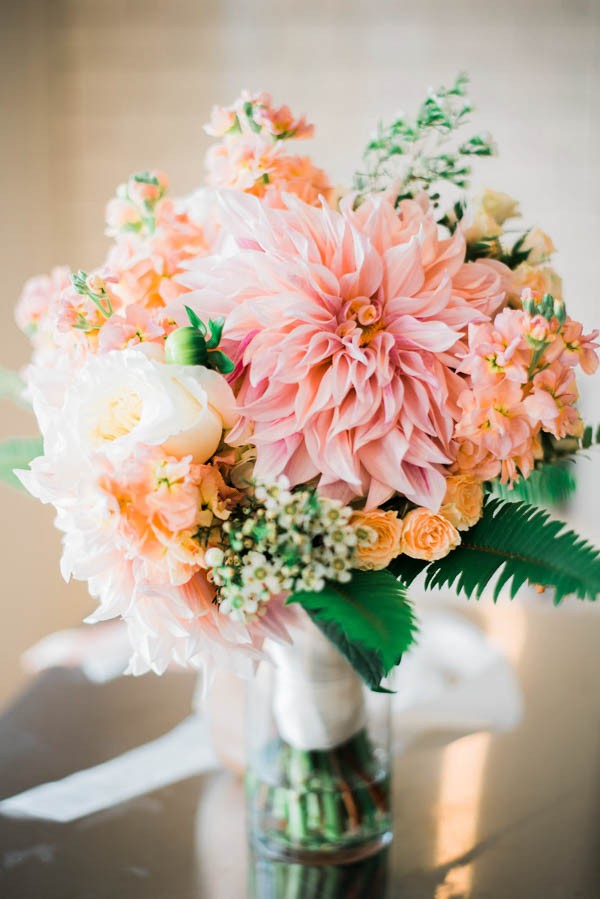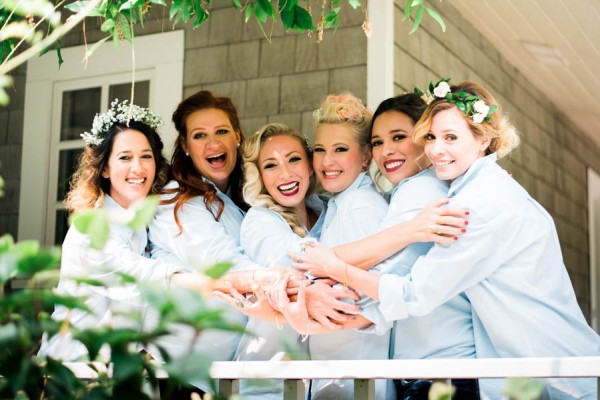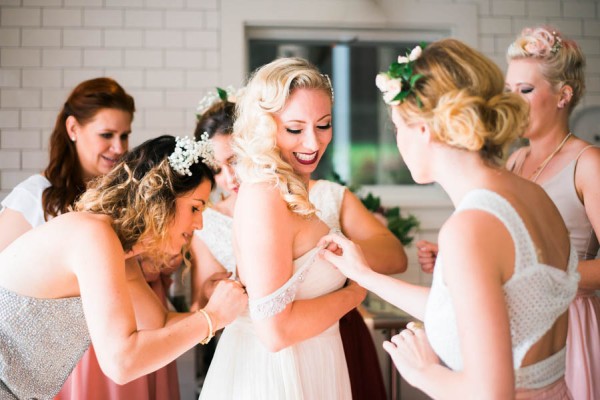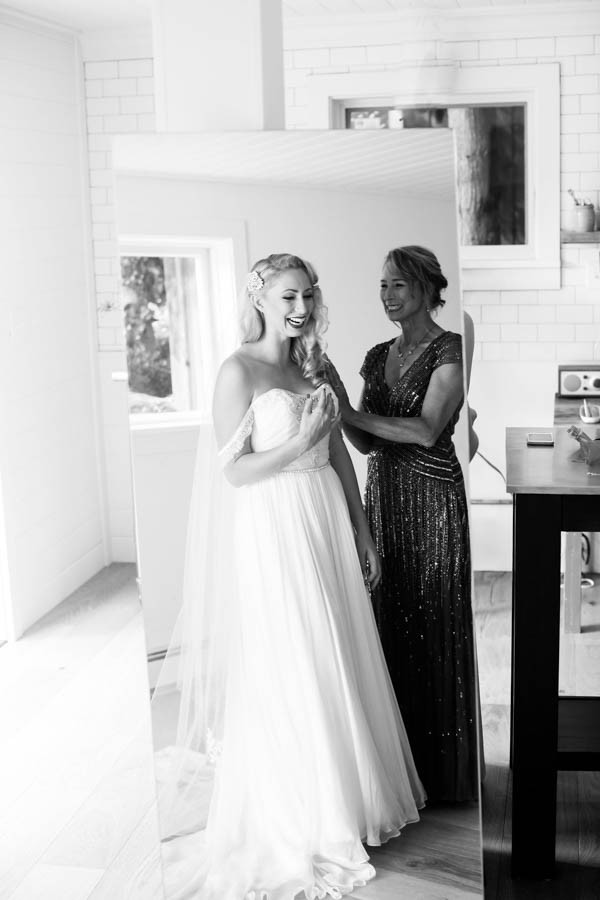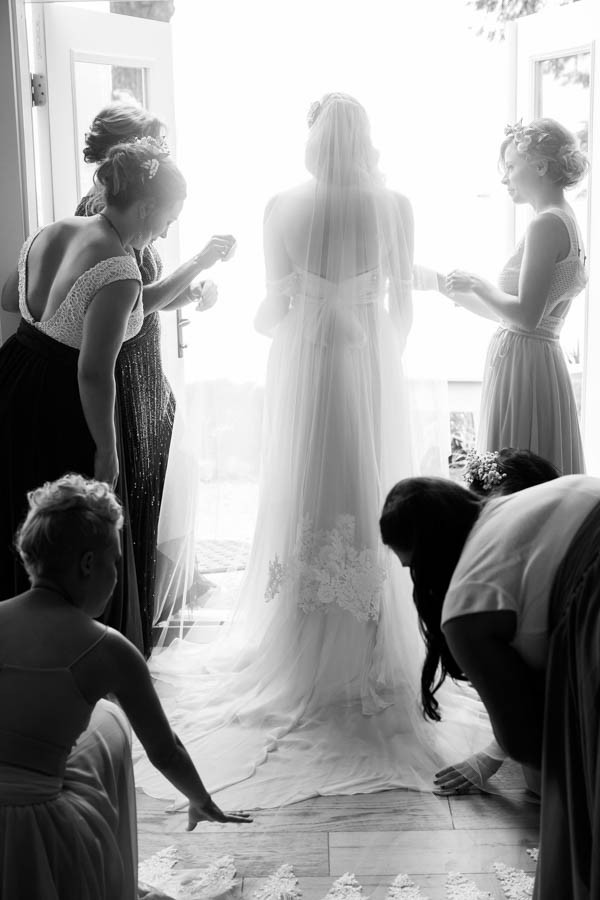 I wanted to be comfortable and have a look that was glamorous but also free flowing and a little bit boho. My favorite piece of my look was my gorgeous cathedral length blush veil which had a 4 foot blusher. I wore it for about two seconds and one of my few regrets is not wearing it more!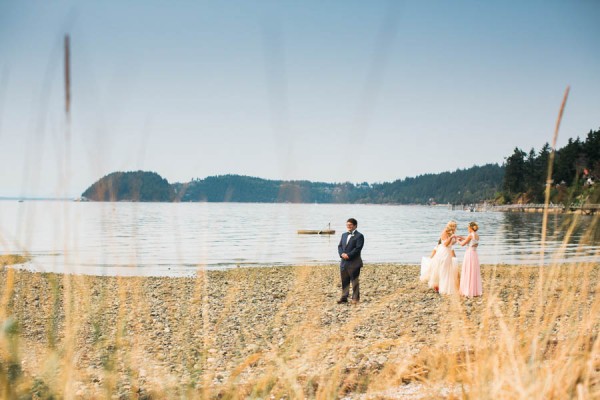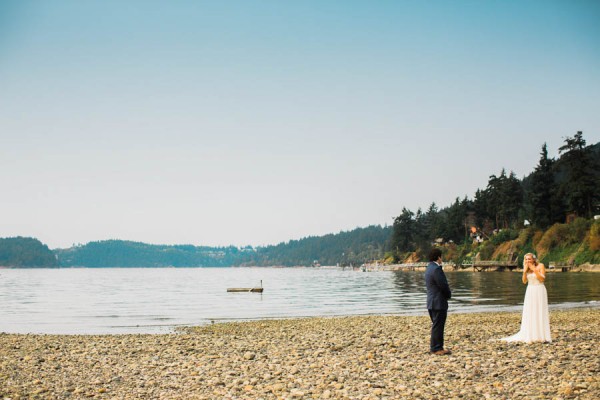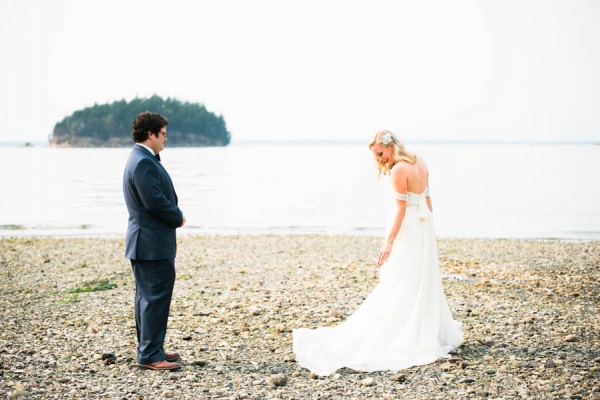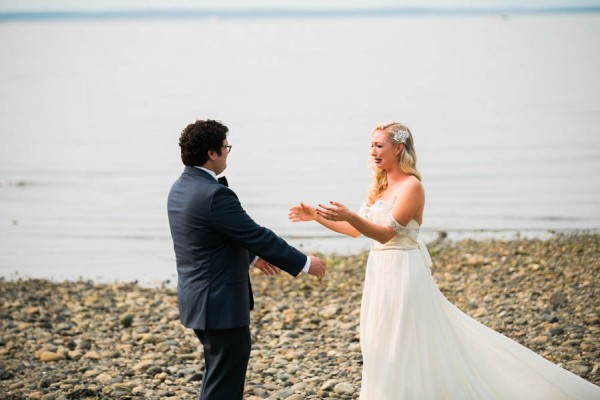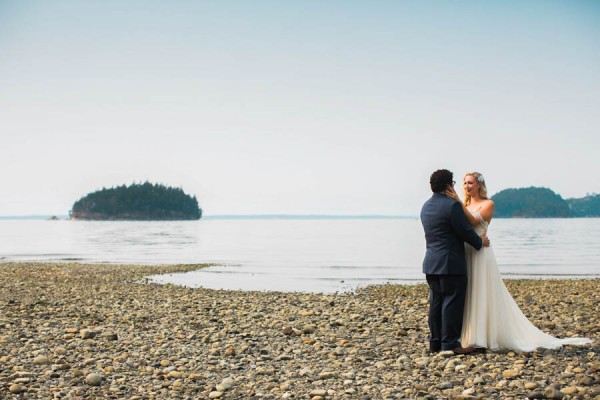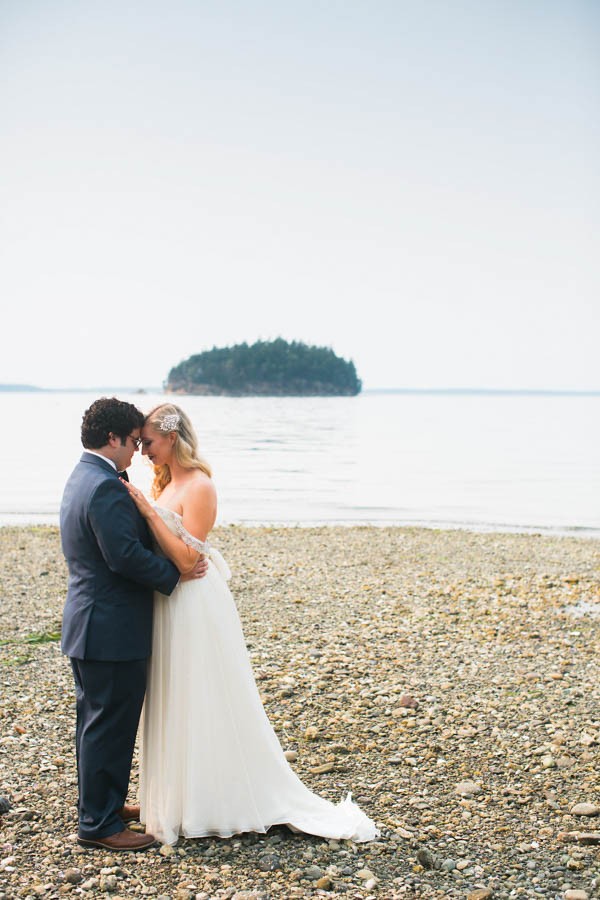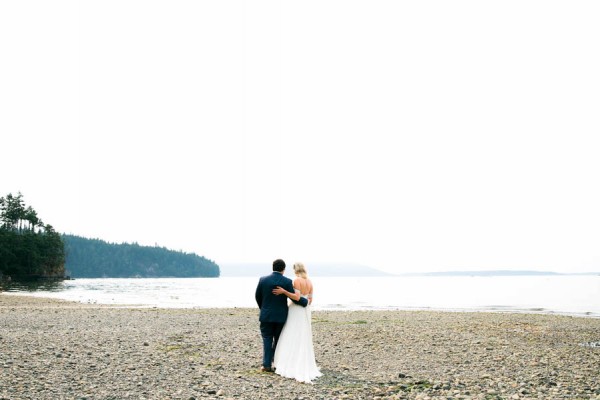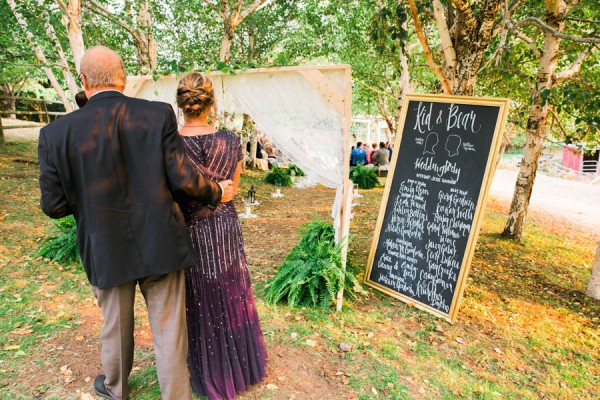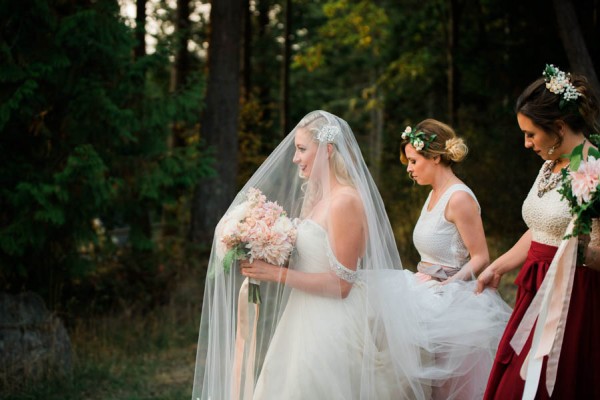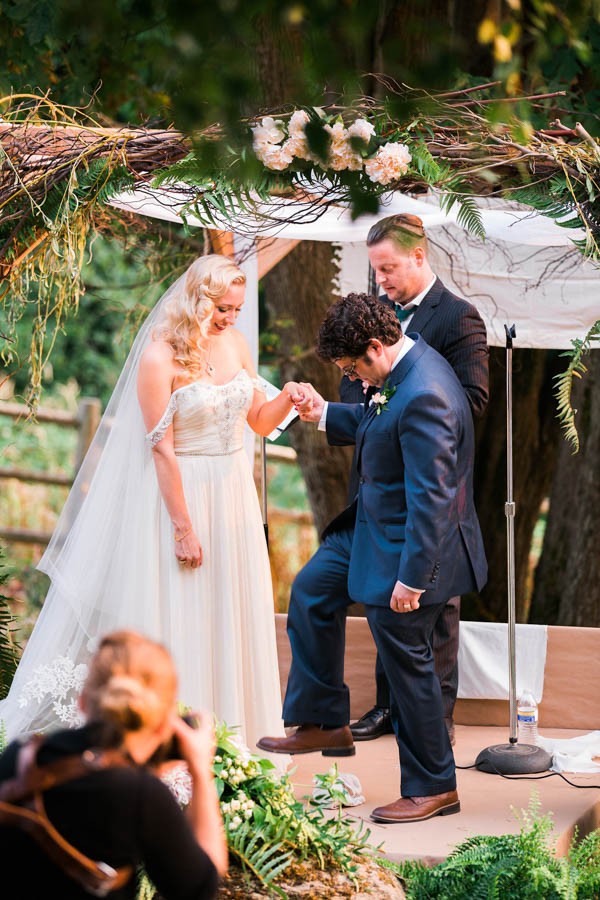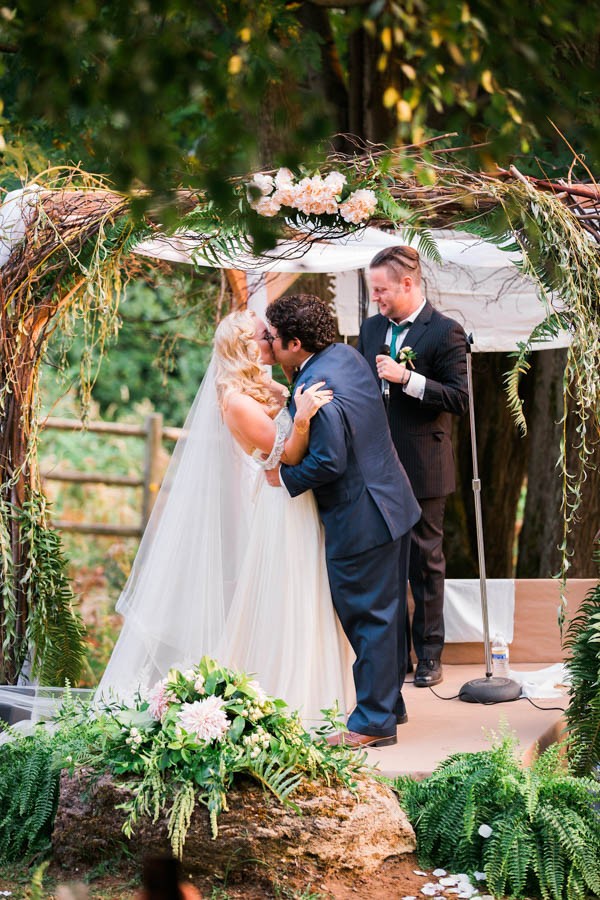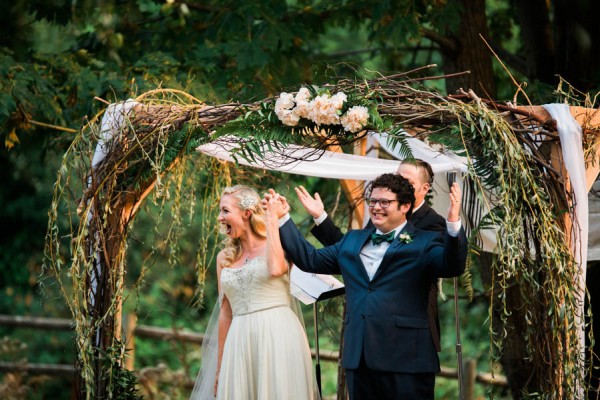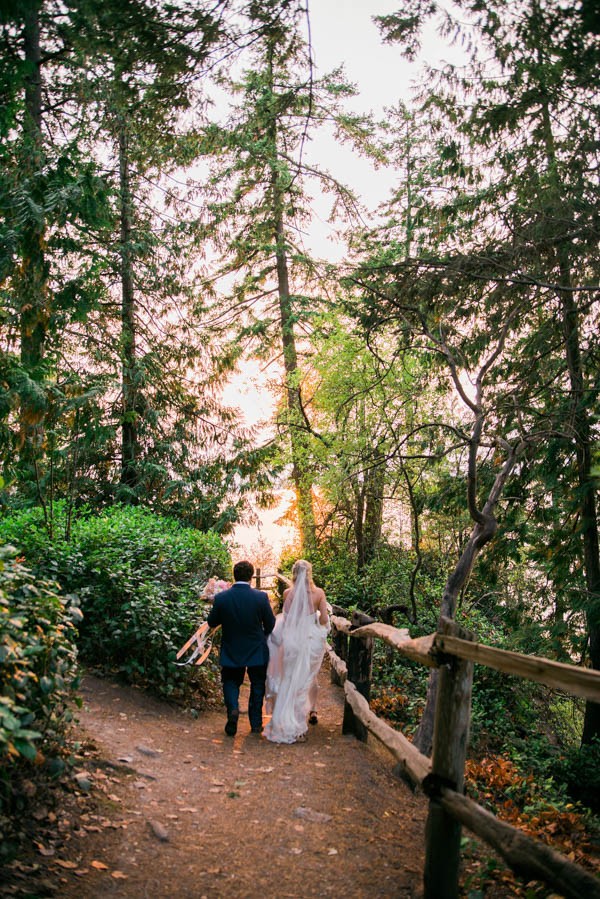 Every wedding is hard work and by definition, a "labor of love" – but our wedding was truly a community effort of love that took that to another level and made it something really special. My now husband Matt and I knew that we wanted to get married on his parents beautiful property on the scenic Chuckanut Drive, south of Bellingham, WA where we would be surrounded by lush forests and views of the Puget sound that we love so much.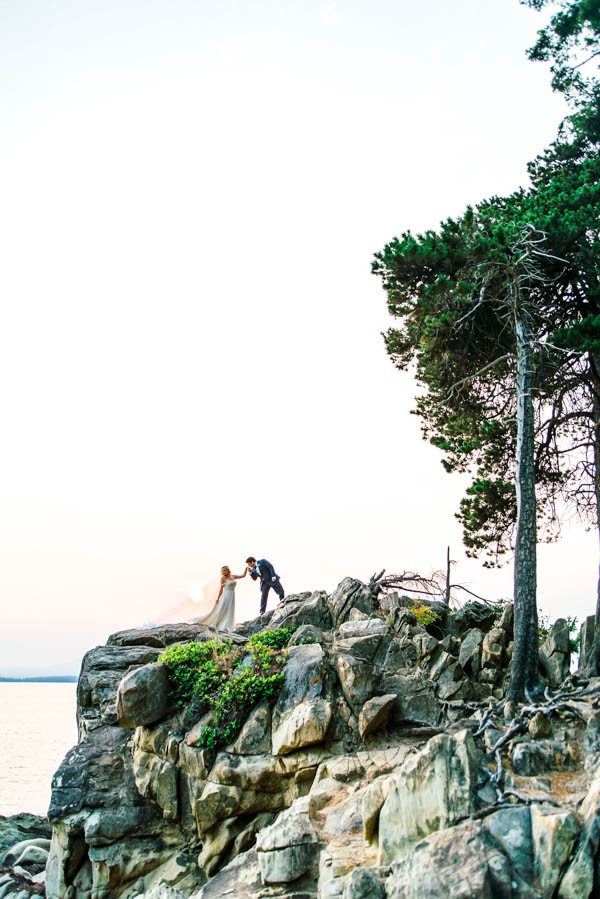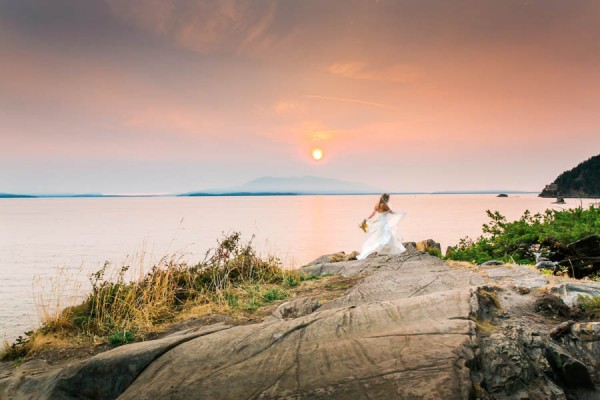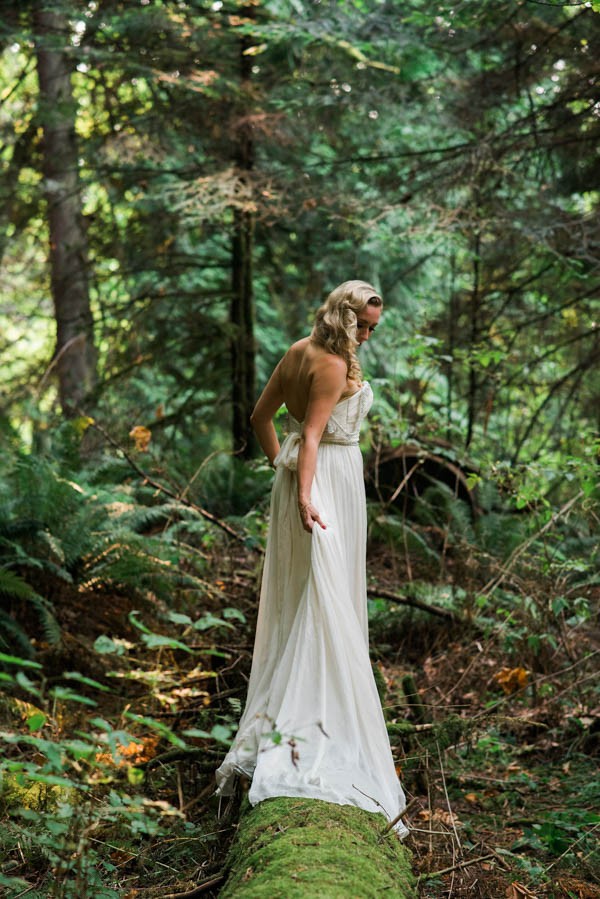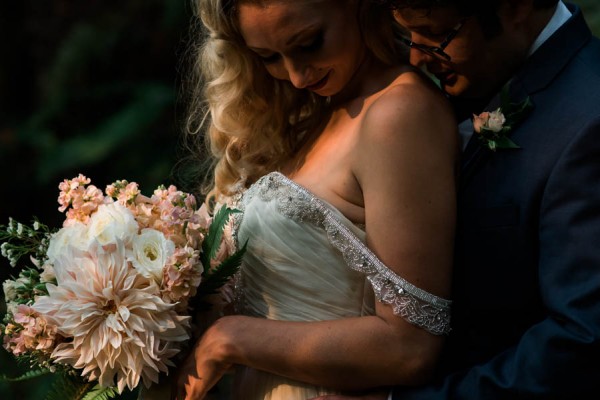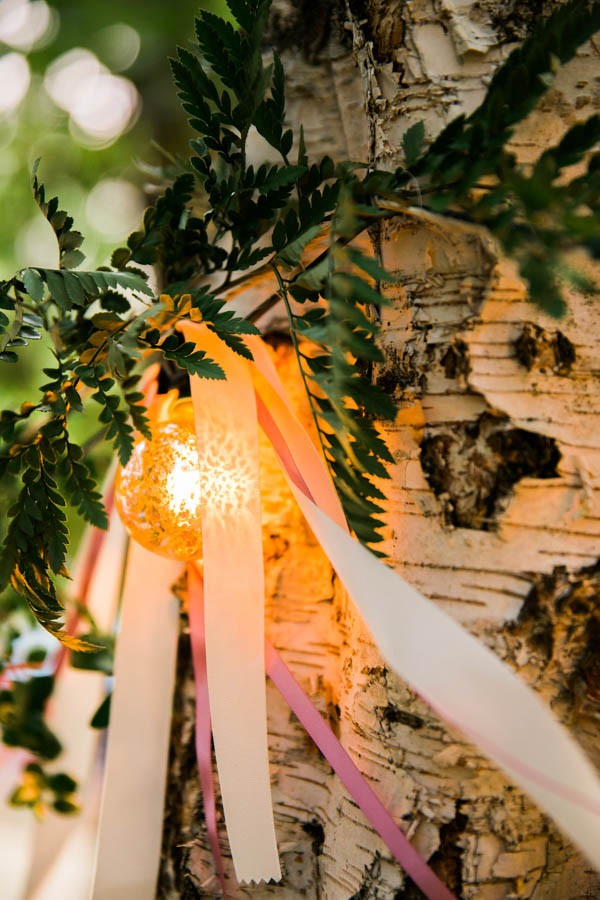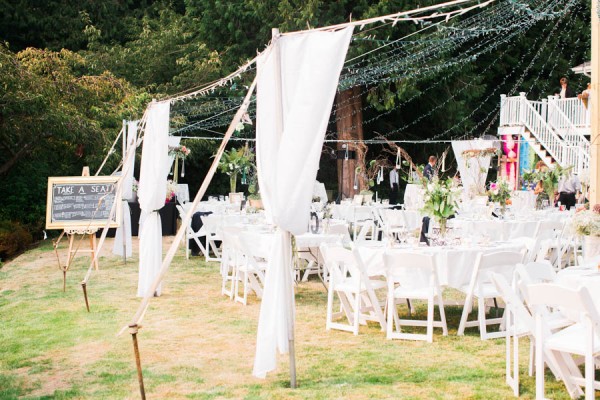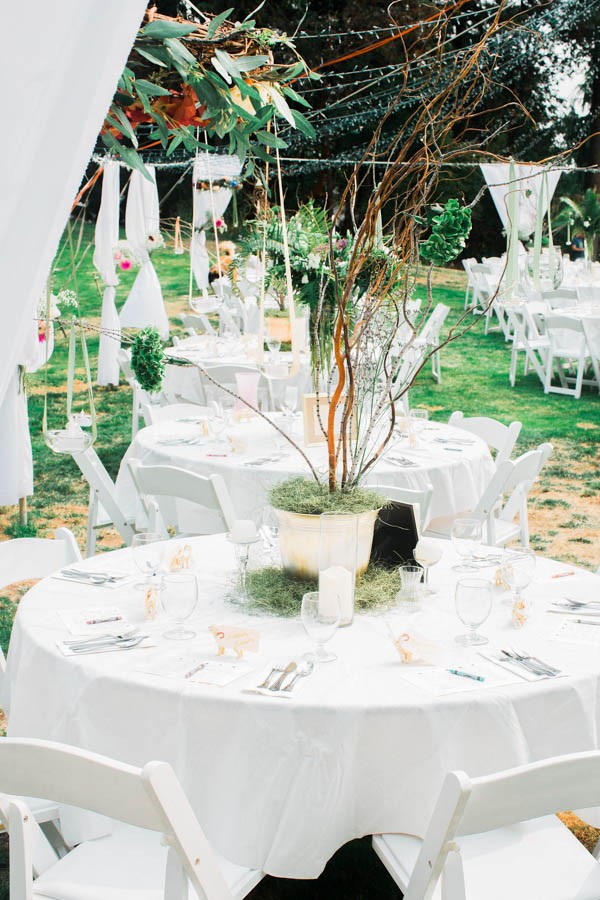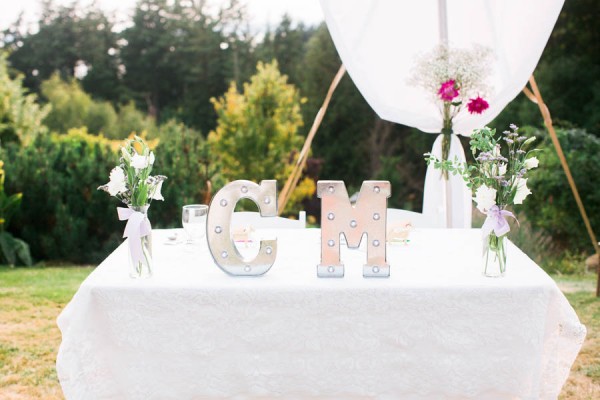 We love dogs, and our placeholders were little golden dogs with people's names on them.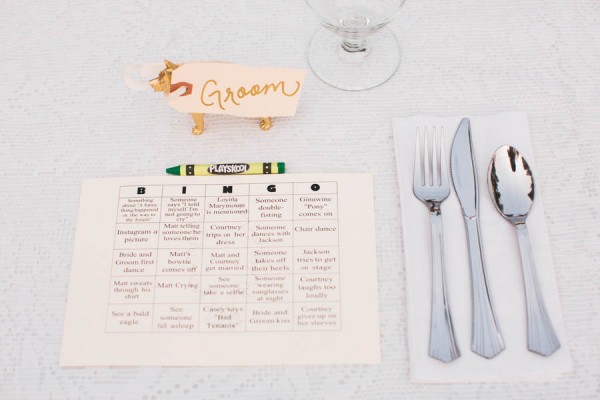 For us, because of the venue, that meant creating sort of a laid back, rustic yet still glamorous, woodland fairytale type of vibe. That involved really soft colors, a lush environment that only the Pacific Northwest could provide, awesome laid back people, and lots and lots of lights. I'm a firm believer that lighting makes a party.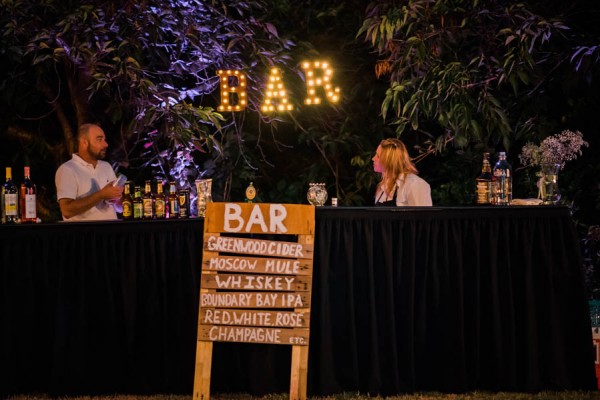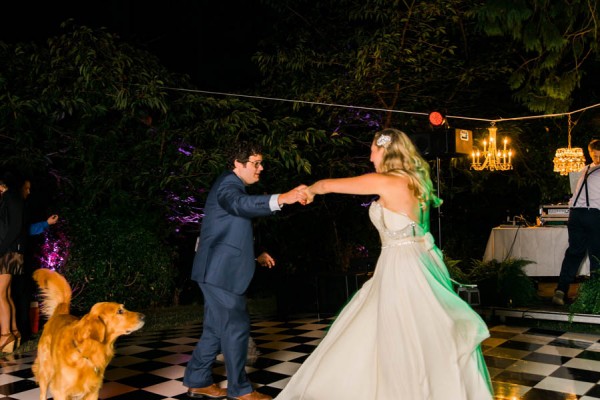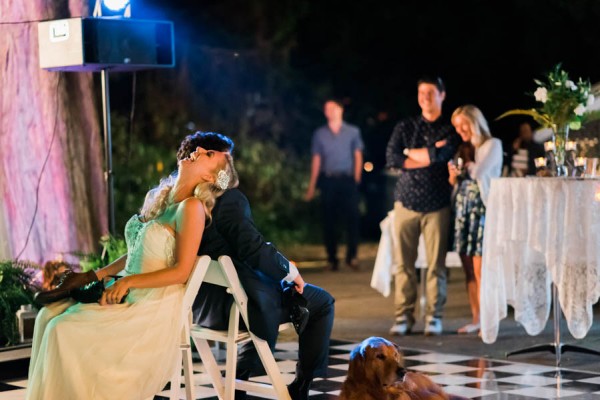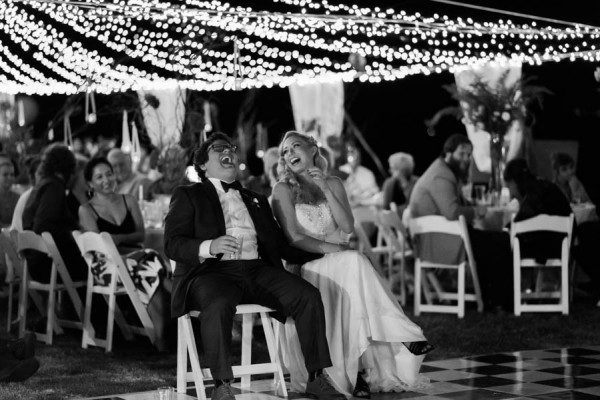 A special thank you to Twyla Jones Photography for sharing Courtney and Matt's Washington wedding with Junebug. For more backyard wedding inspiration, take a look at this Louisiana wedding that's the rustic fairytale of your dreams!