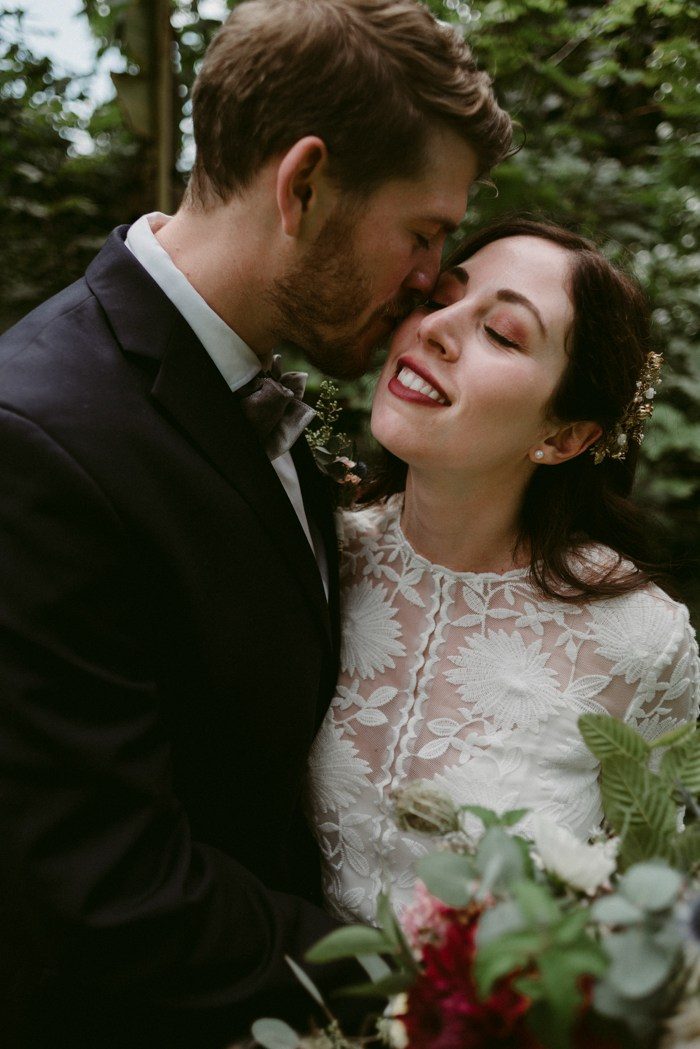 Victoria and Patrick's wedding at Chateau le Mont Epinguet will bring out the hopeless romantic in us all. Deciding to do a less traditional wedding, these two traveled to the countryside of France with their closest family and friends for an intimate wedding. They started their day together with some sweet cuddles in the morning before going their separate ways to get ready. With her sisters by her side, Victoria got dressed in her Rue de Seine bridal gown that is giving us major heart eyes. Their ceremony and reception had all the DIY elements with a homemade macrame backdrop, confetti, and playlist that Victoria and Patrick put many hours into creating and preparing. Daring Wanderer Weddings photographed their sweet romance and joyous day.
The Couple:
Victoria and Patrick
The Wedding:
Chateau le Mont Epinguet, Normandy, France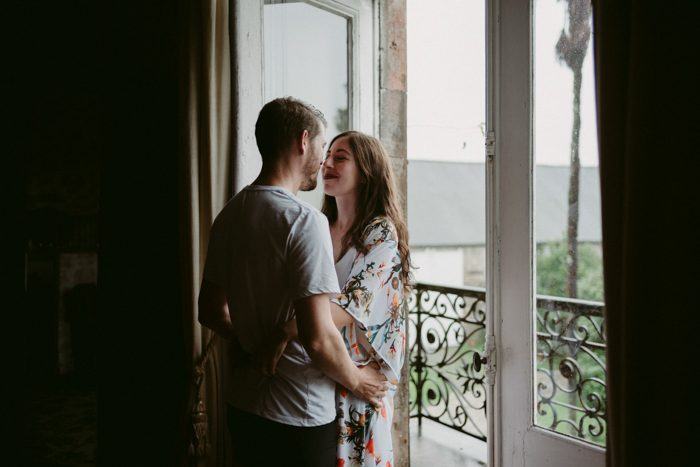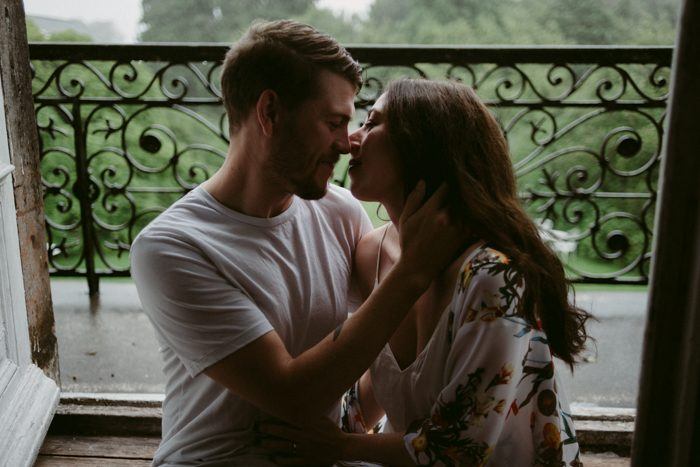 From Patrick: We didn't spend the night before the wedding apart mostly because we've been living together for years and thought it was silly. Waking up the morning of my wedding with the person I love beside me was very fulfilling. A morning of no nervousness or apprehension, just pure relaxation and the feeling of being absolutely content was more than I could've dreamed.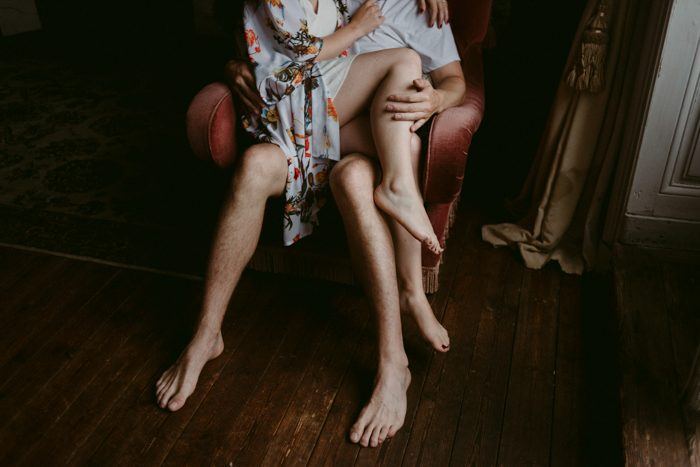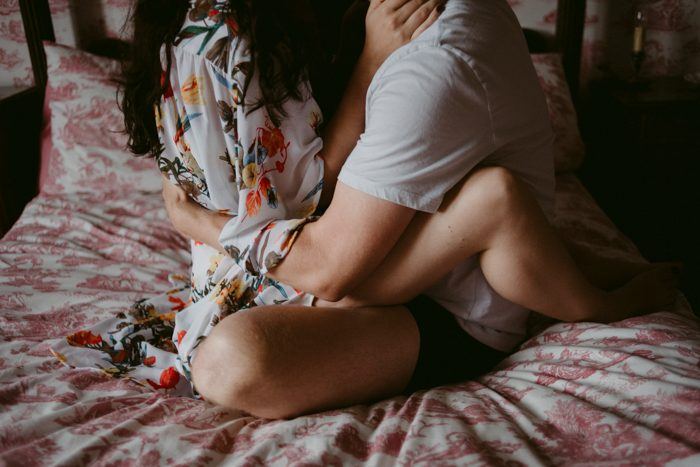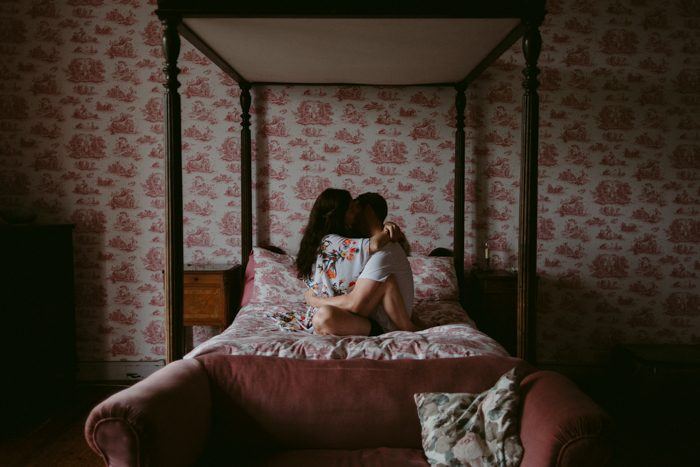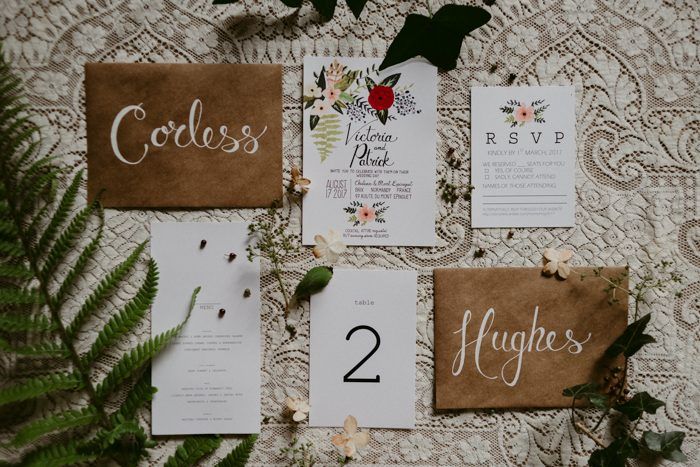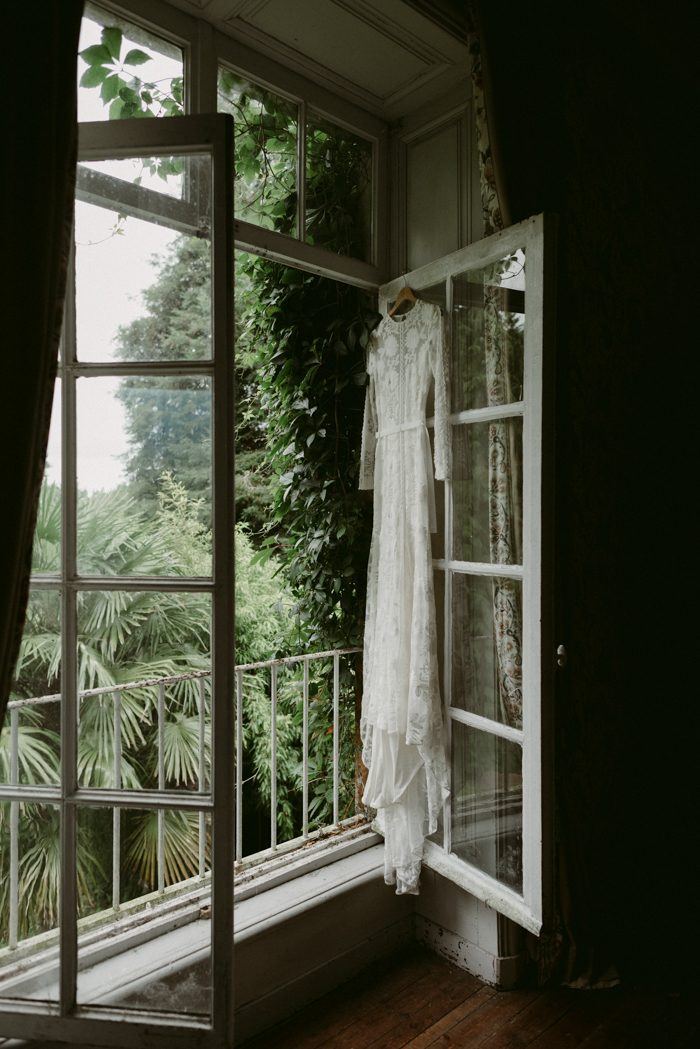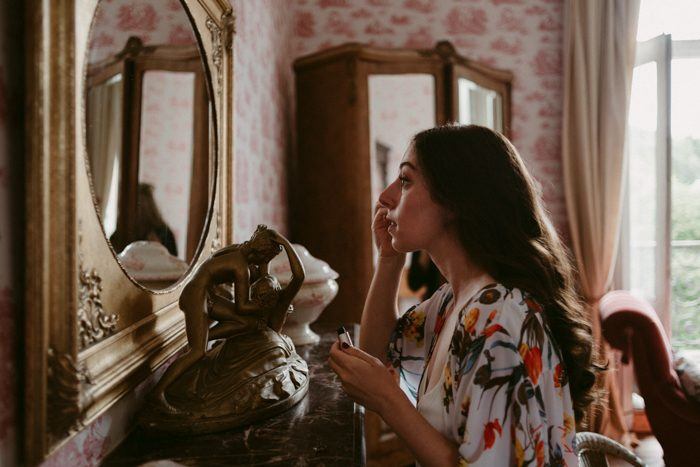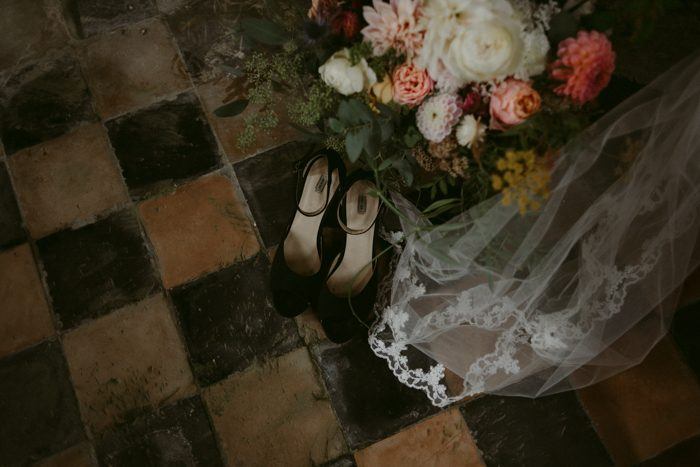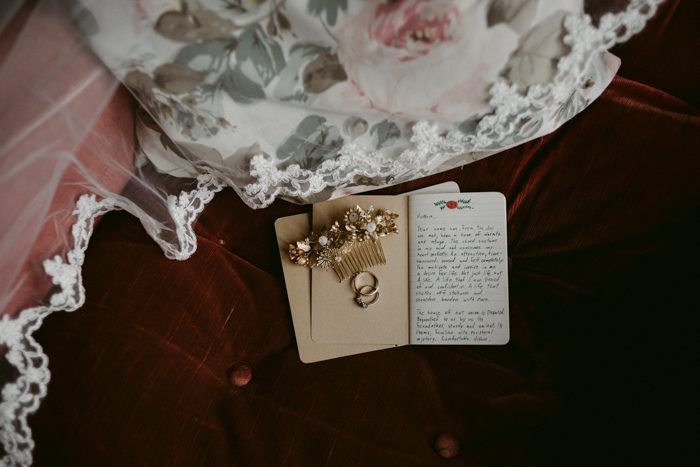 SHOP THE POST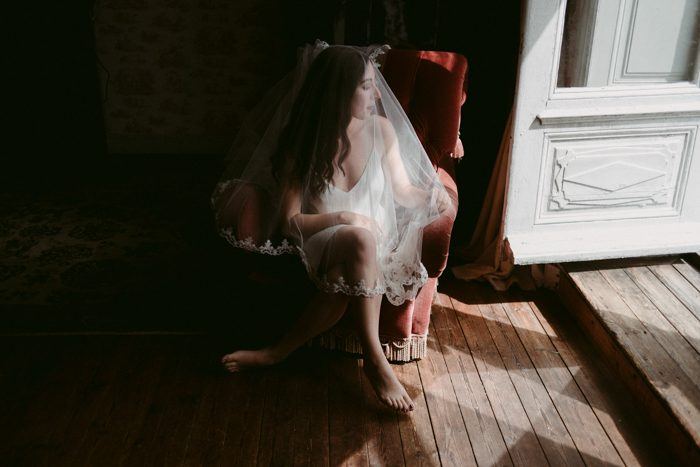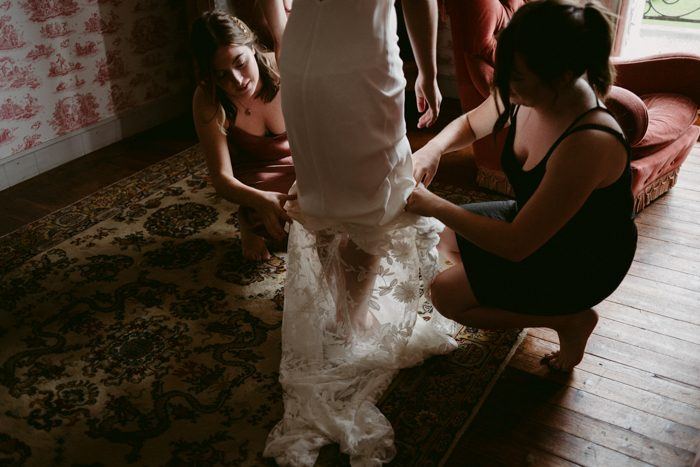 It was so amazing getting to spend the entire week with our family. It's been a really long time since we've all had the chance to be together like that. I loved getting ready with my sisters, having tea, doing our hair and makeup but the moment I keep coming back to is walking into the ceremony holding my Dad's hand and seeing that gorgeous room full of our family and friends. Patrick was waiting for me at the end of the aisle with the biggest smile on his face while our favourite song played (I can't listen to it without completely tearing up now!). It was perfect.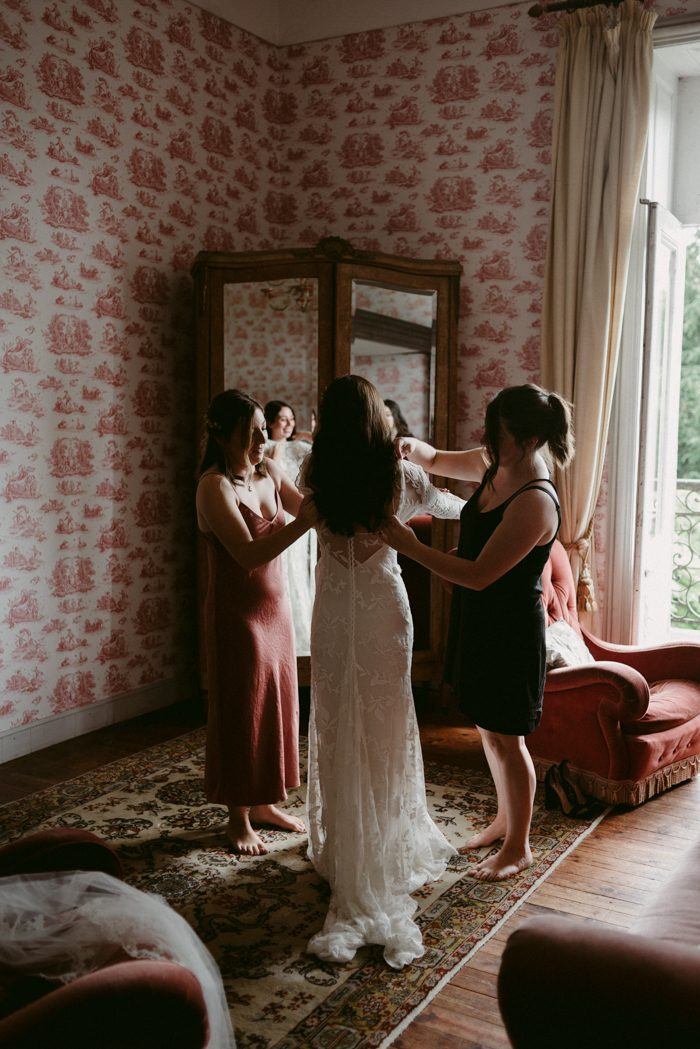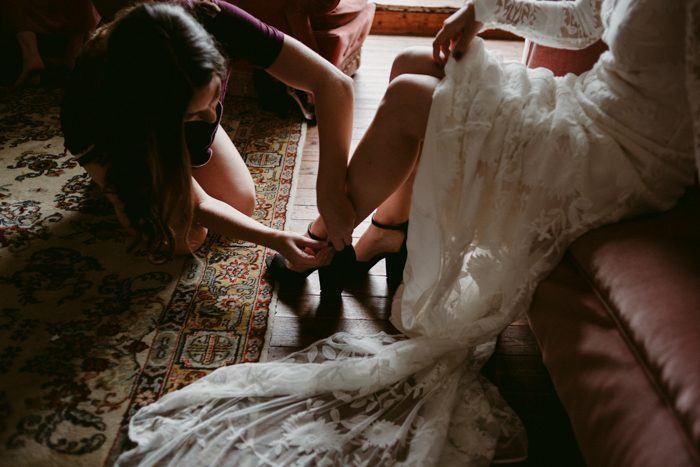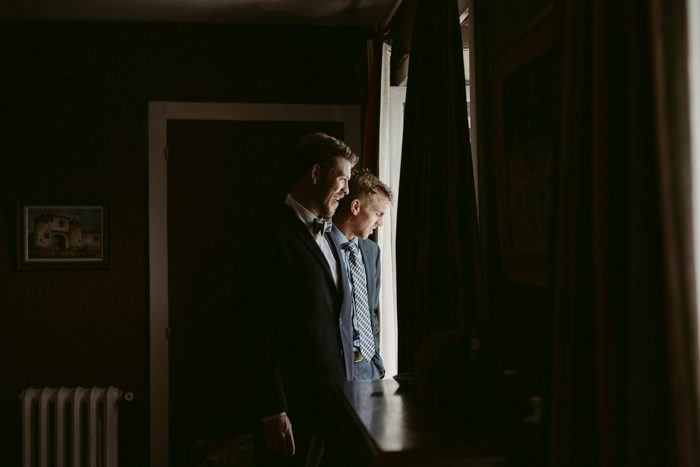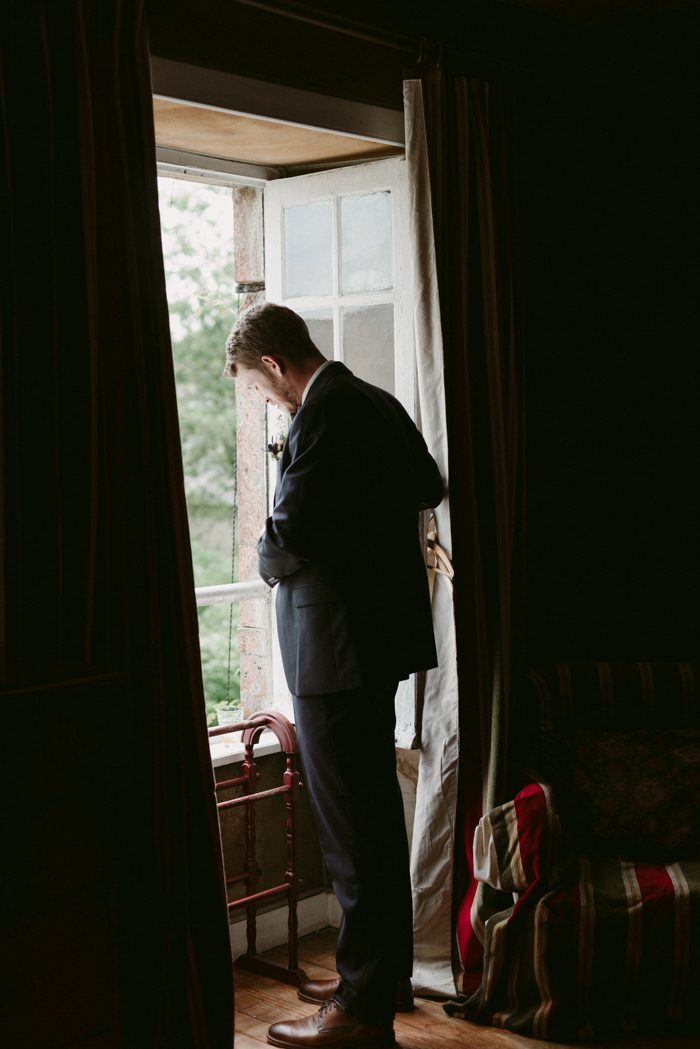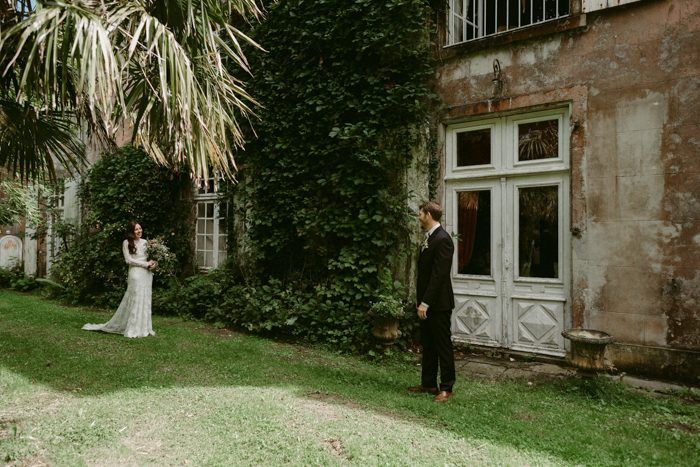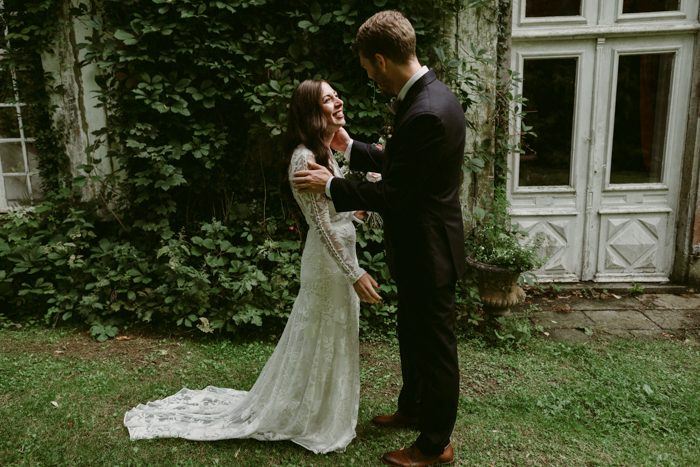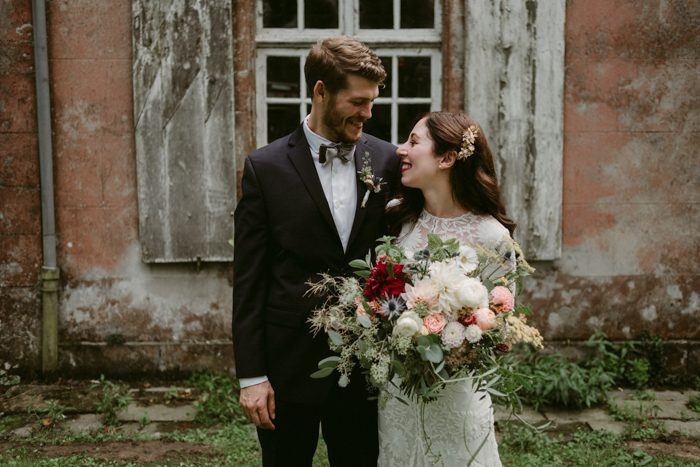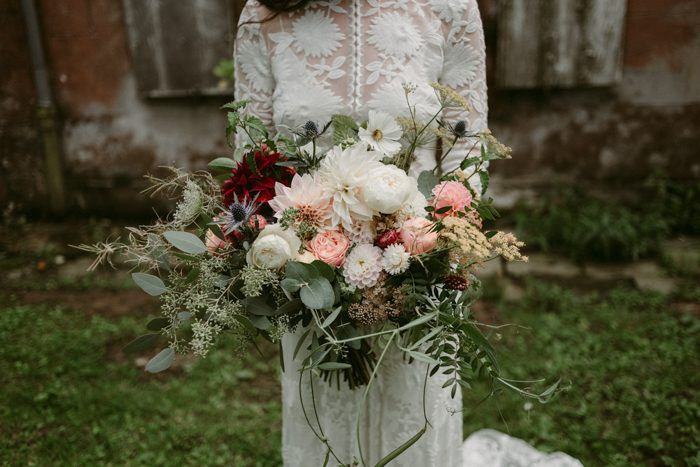 Our florist, Frhttps://www.freyajoygardenflowers.com/eya, was incredible to work with. We had originally sent her a couple of inspiration photos with colours and the types of flowers we liked but ultimately gave her the freedom to put her own twist on things and she absolutely killed it! I can't rave enough about her work. The wedding arch, bouquets and table garlands were stunning and what's even cooler is that she grows all the flowers herself!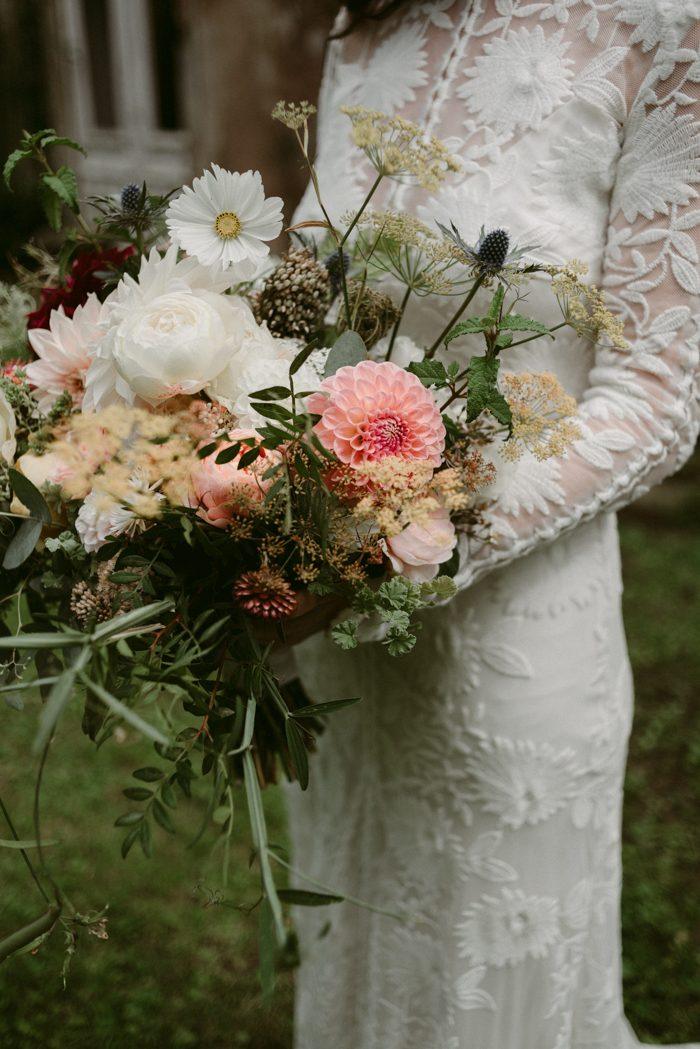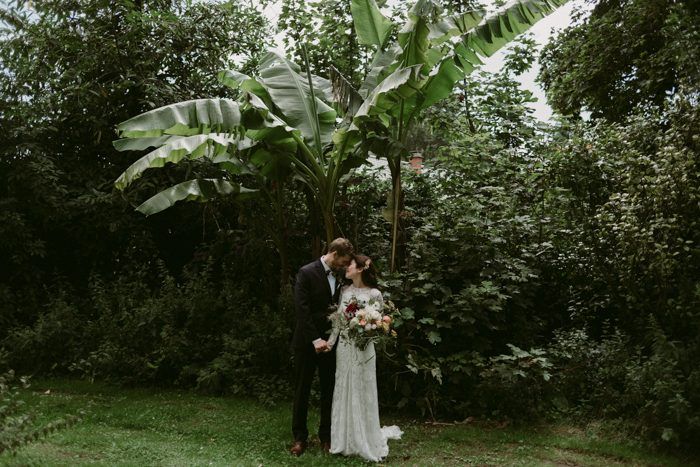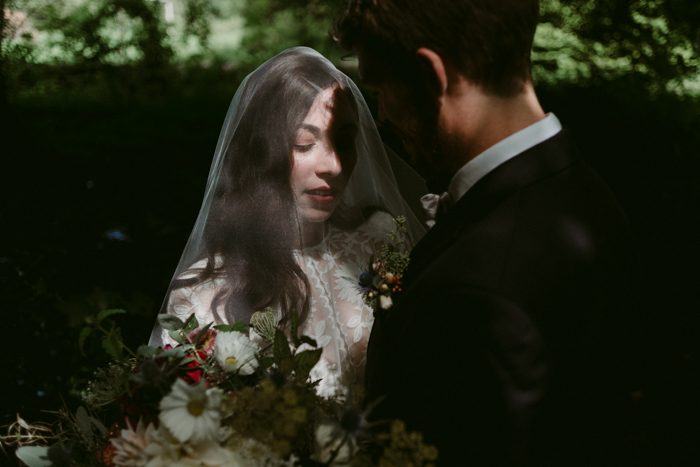 Our photographer, Jess of Daring Wanderer Weddings, was from the beginning the perfect mix of professional and friendly and her excitement for our wedding was uplifting. She was great with helpful tips for planning and styling and her easy-going attitude made us feel so comfortable that we forgot our awkwardness in front of the camera. The photos really do speak for themselves.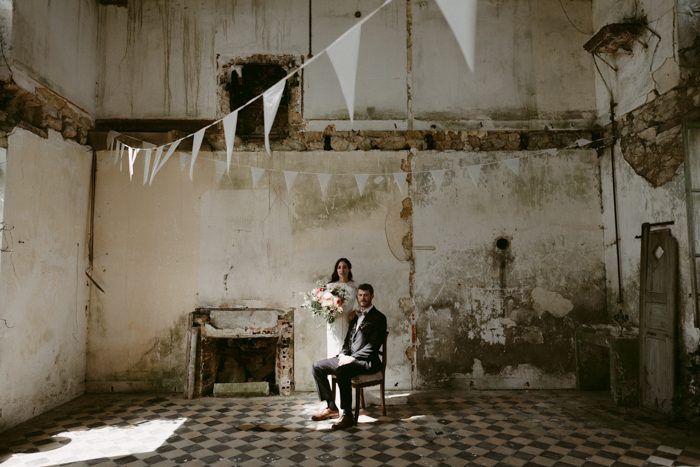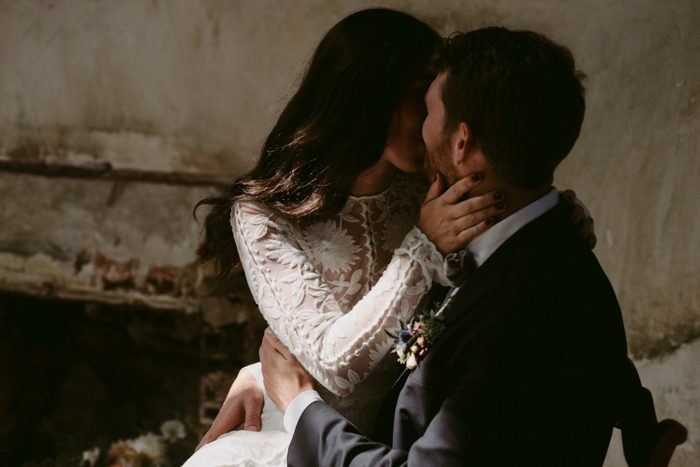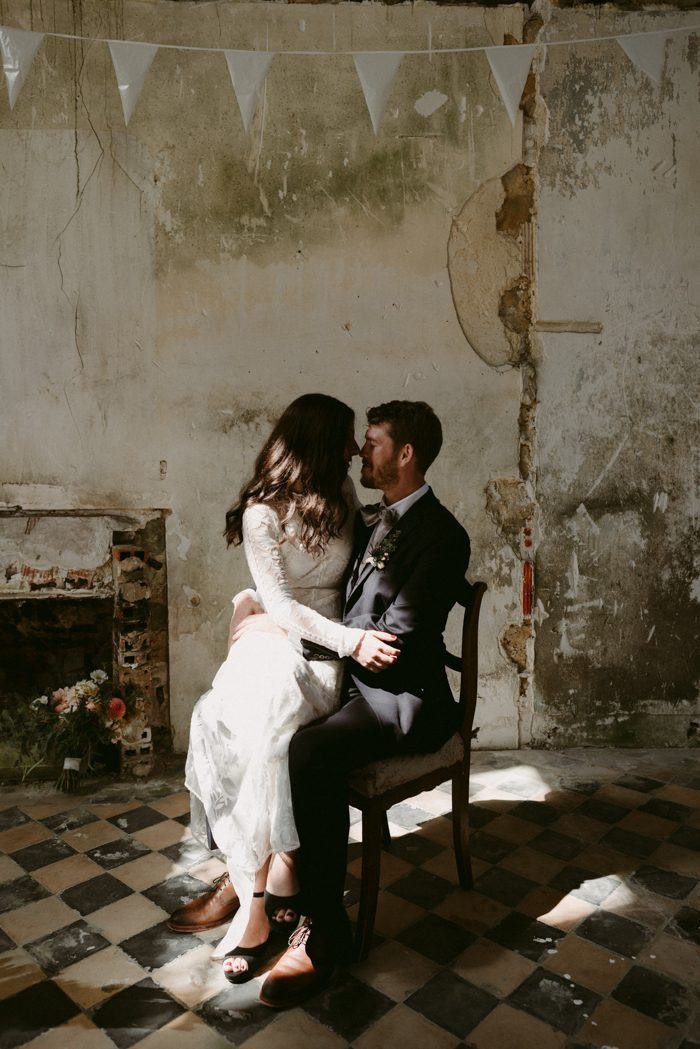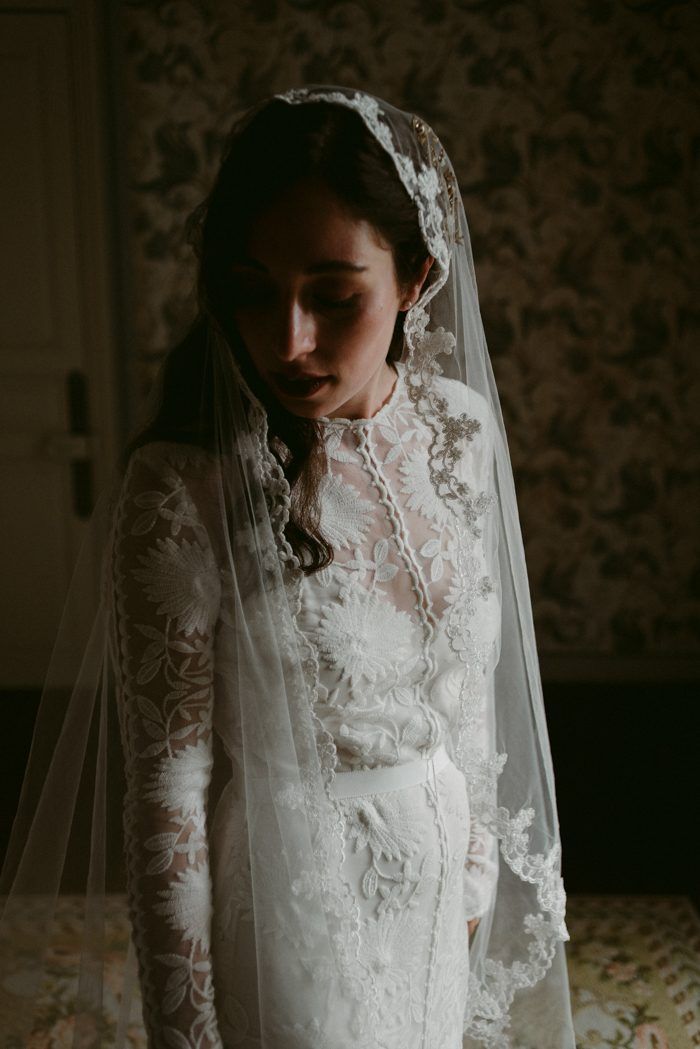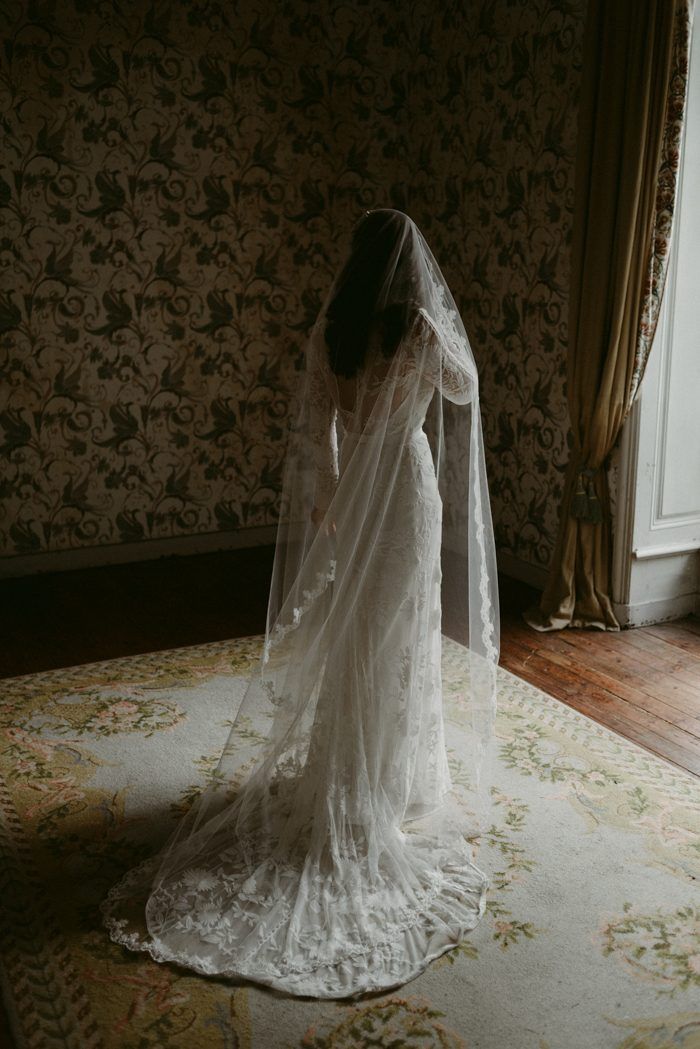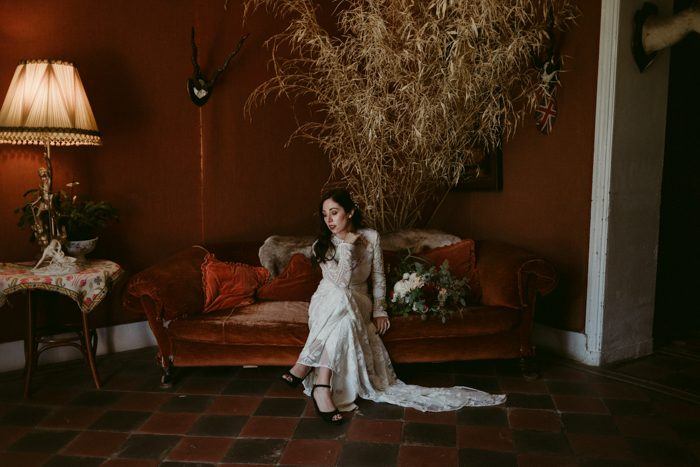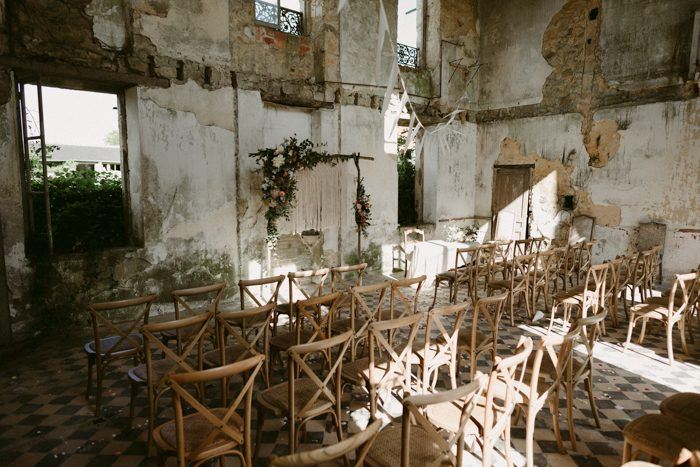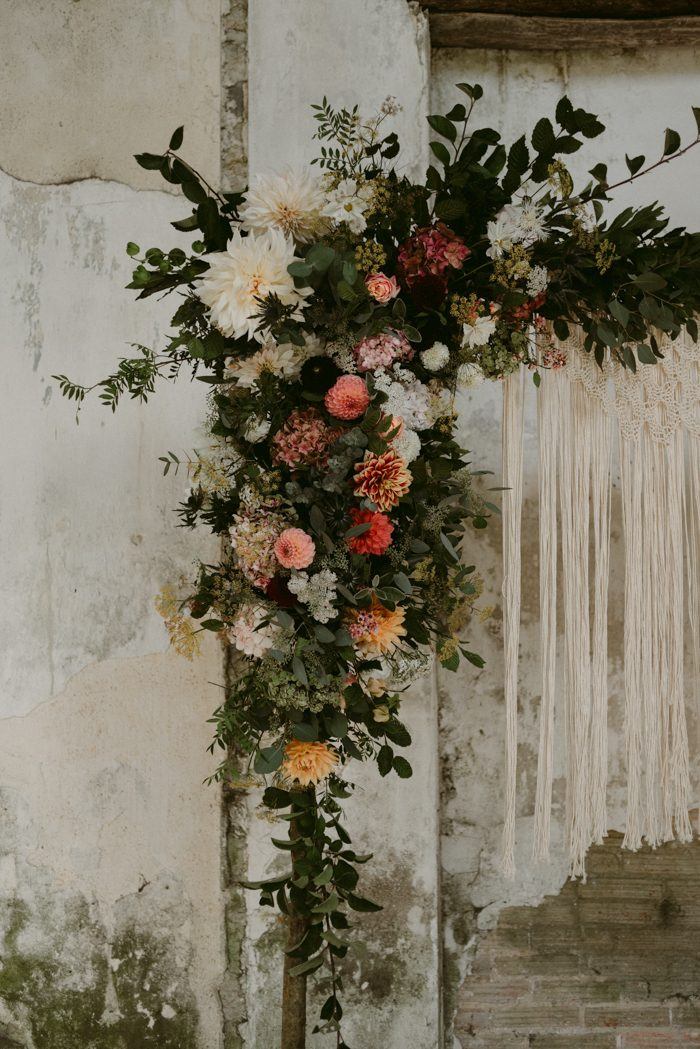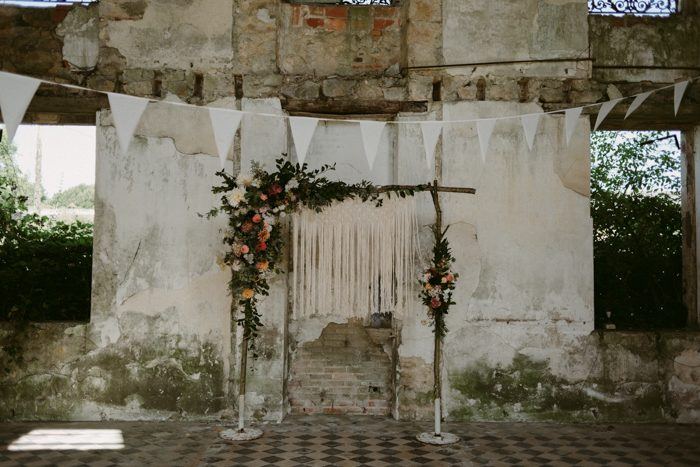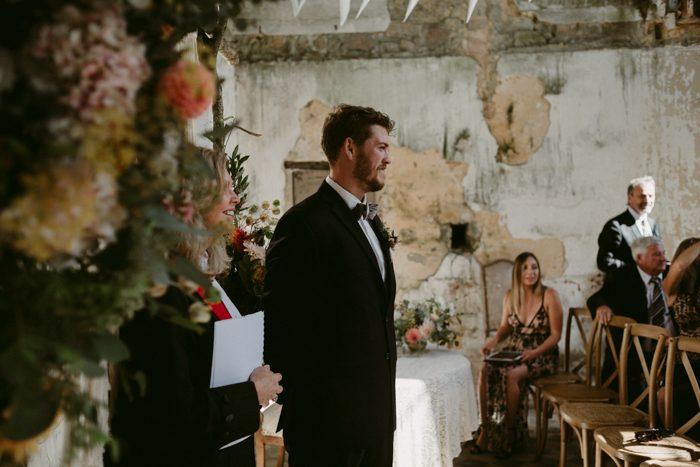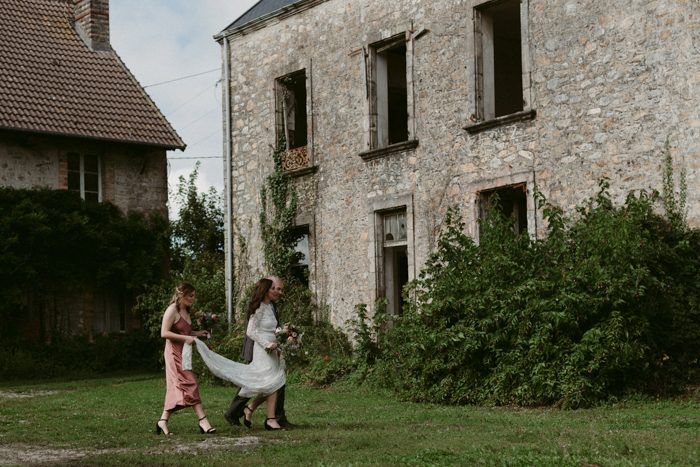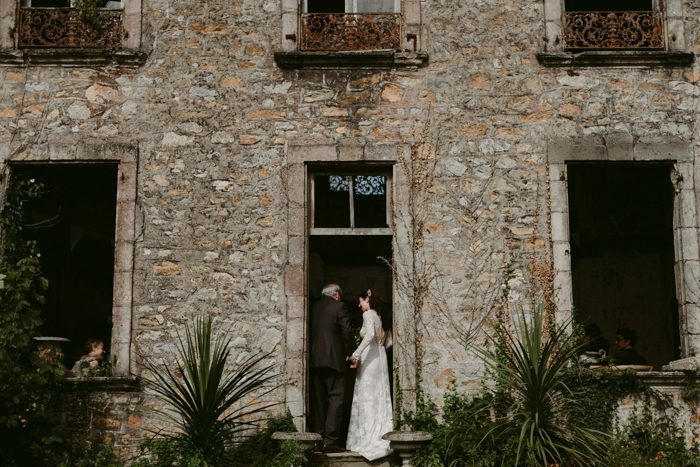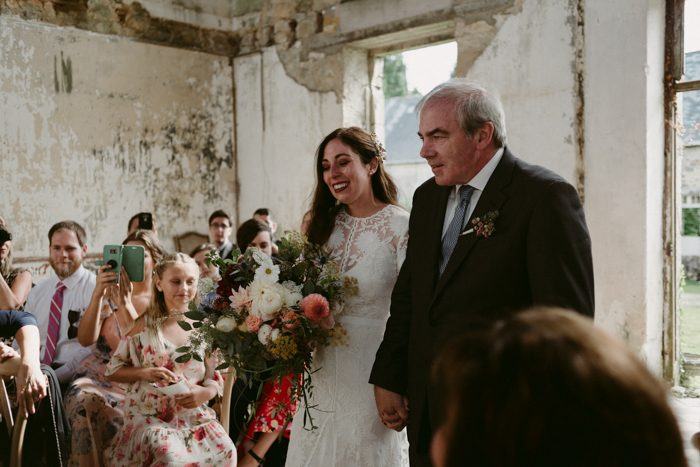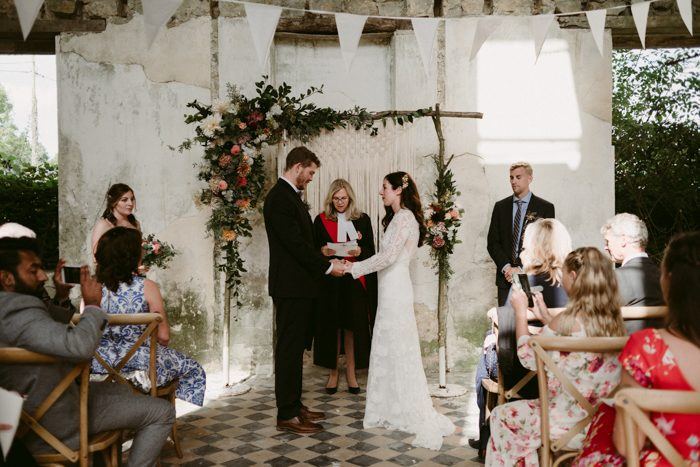 We didn't want a cookie-cutter wedding and so finding the perfect venue was very important to us. We never intended to end up in France but everything just fell so perfectly into place. We came across the chateau while browsing through wedding blogs and just on a whim, sent an inquiry to the owners. We didn't really expect anything to come of it because it seemed crazy at first but we found ourselves constantly coming back to the idea of having a romantic wedding in the french countryside. This amazing chateau was the perfect backdrop for what we wanted to create and the fact that we were able to spend the entire week with all our guests exploring Normandy, having huge dinners and late night talks by the fire made our wedding that much more special for everyone. We have absolutely no regrets.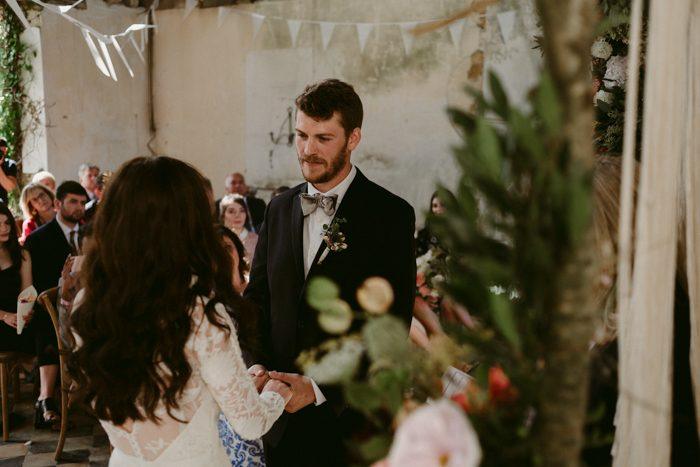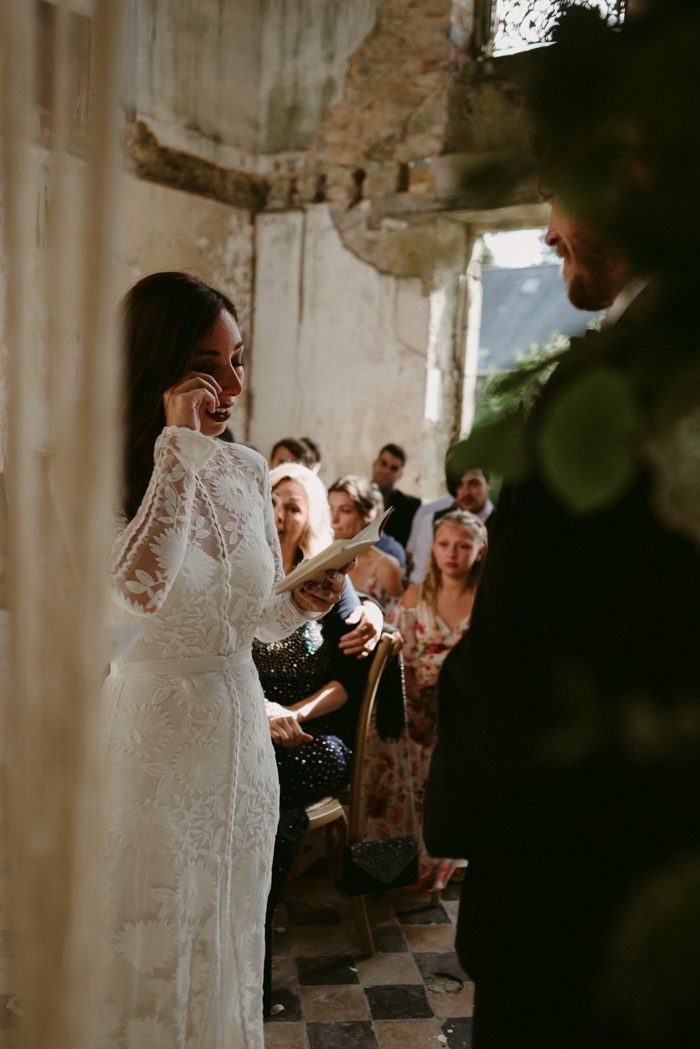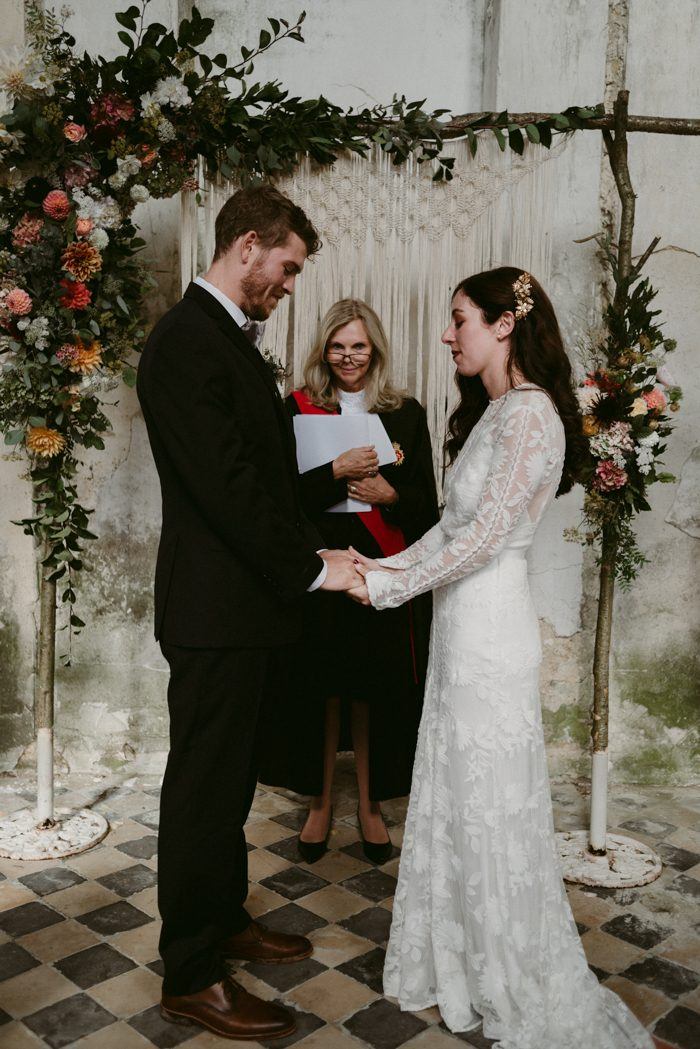 Our wedding vibe really just came down to personality. We are both very private people who don't like being the centre of attention so above all, we wanted our wedding to be low-key, intimate and real, not just a staged event. Having Pat's aunt marry us, all our handmade decorations and the isolated, eccentric charm of the chateau really contributed to that theme.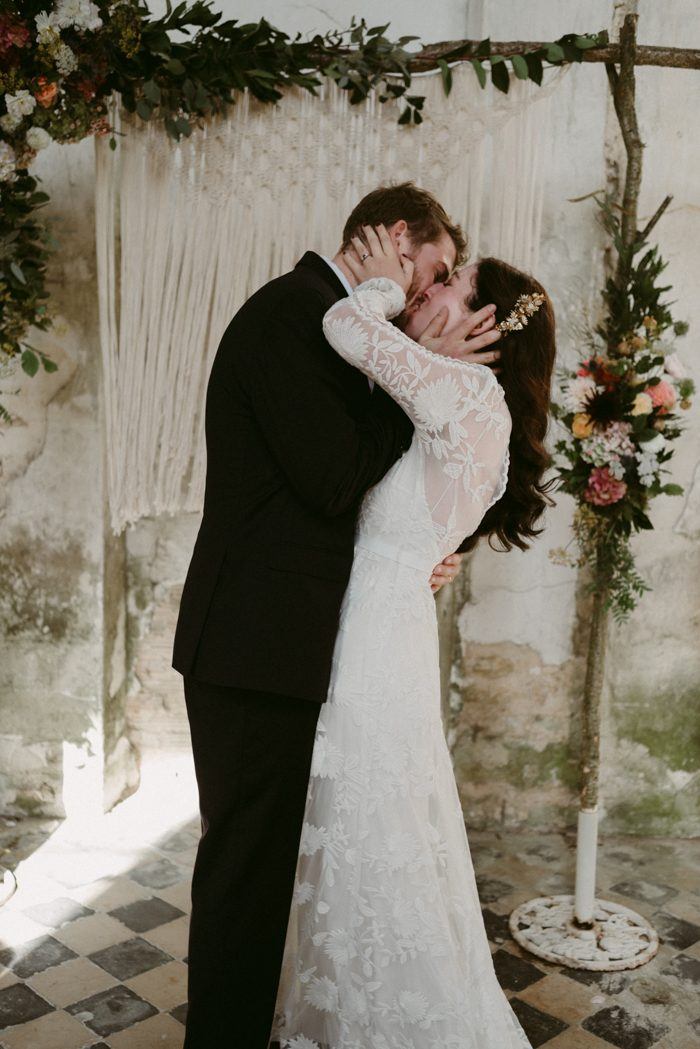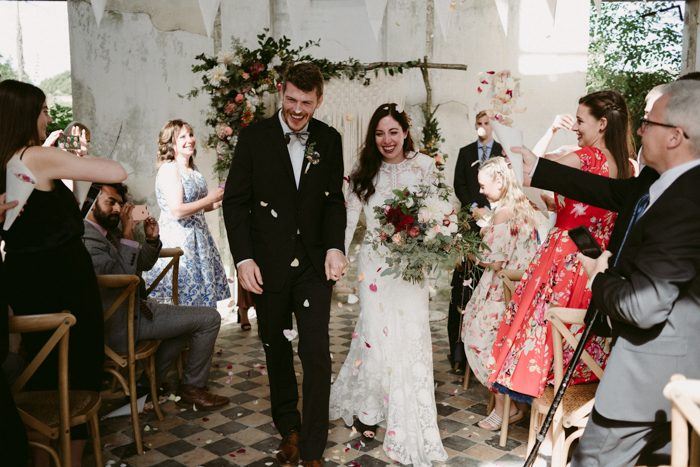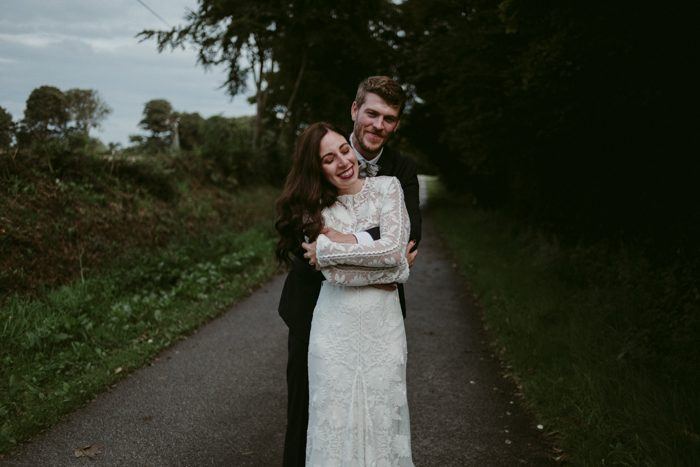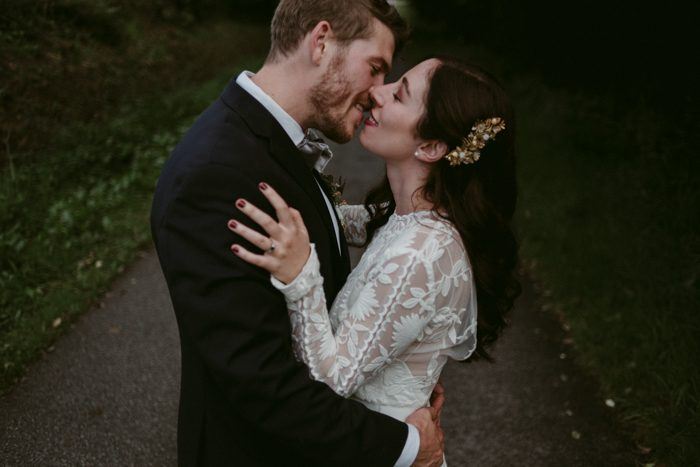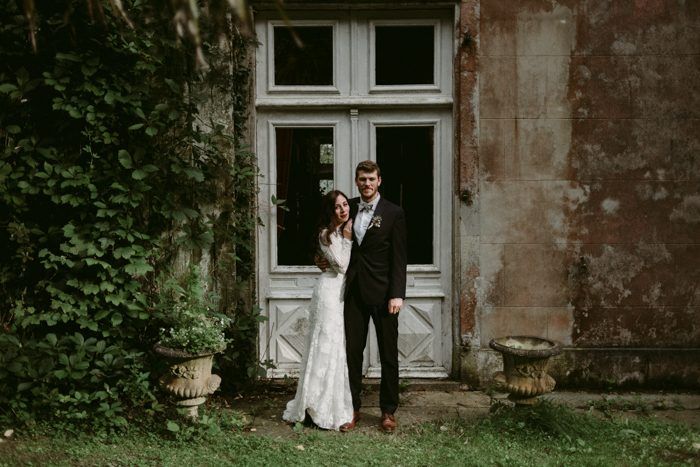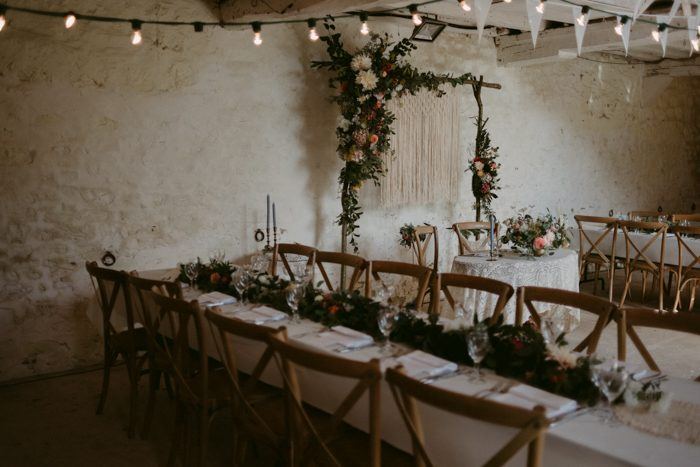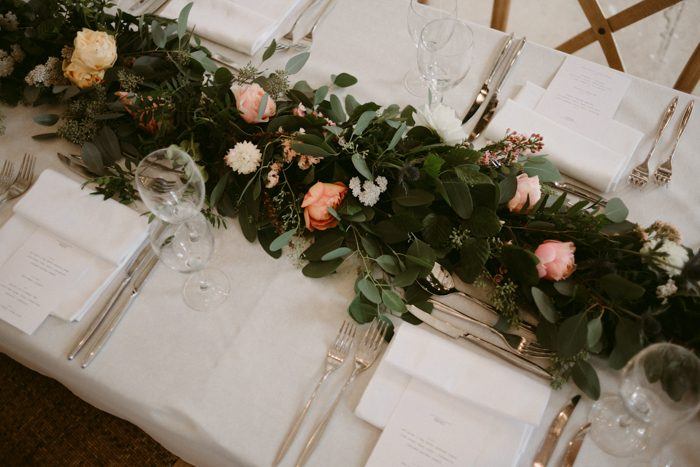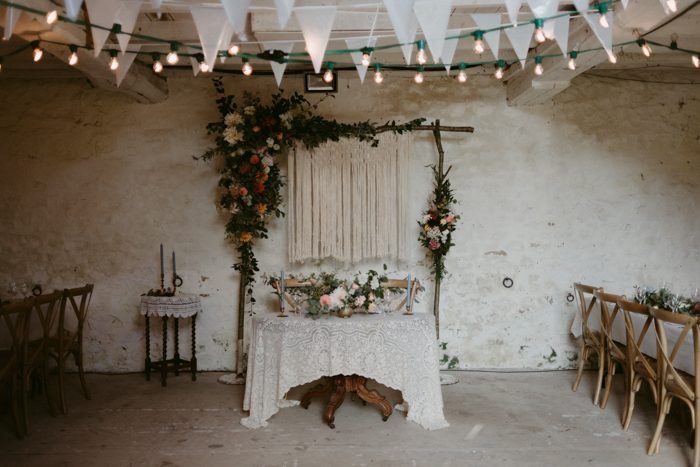 We are DIY fiends so we handmade a lot of decorations for the wedding with help from family and friends. It took several months and many, many balls of twine but Victoria made the macrame piece for our ceremony (which now hangs in our living room) and spent an embarrassing amount of time cutting up white and gold tissue paper to make the confetti for the dance party. Patrick designed the invitations as well as the table numbers and seating chart. We spent a lot of time putting together a playlist using Spotify that reflected everybody's taste in music because we wanted an epic dance party! We actually blew the fuse to 'Staying Alive' but Patjerry-rigged it back to life and the party lasted until 5am. Patrick's sister designed our 'Just Married' sign for the reception and Victoria's mom made lavender hand soap for our guests' favours. We also brought Victoria's grandmother's lace table clothes to decorate the tables at our reception which was really special.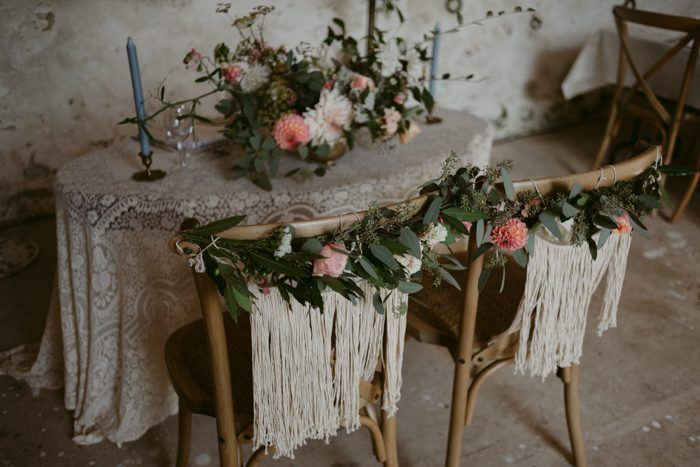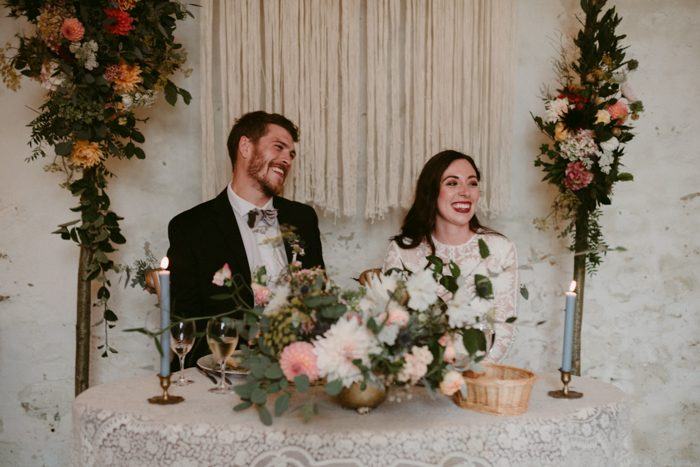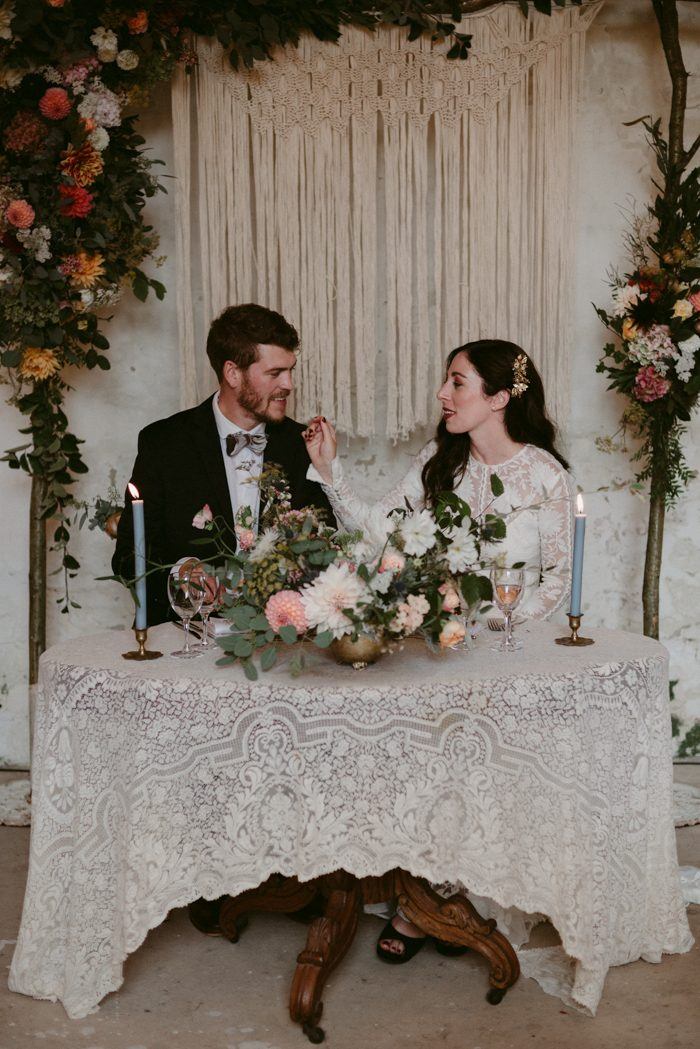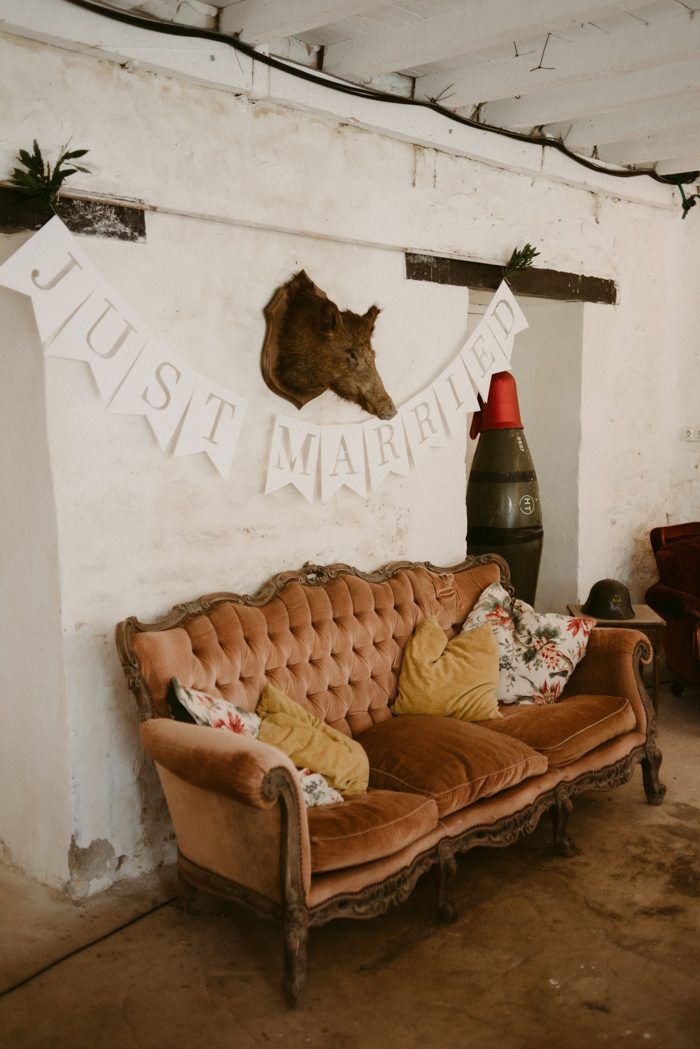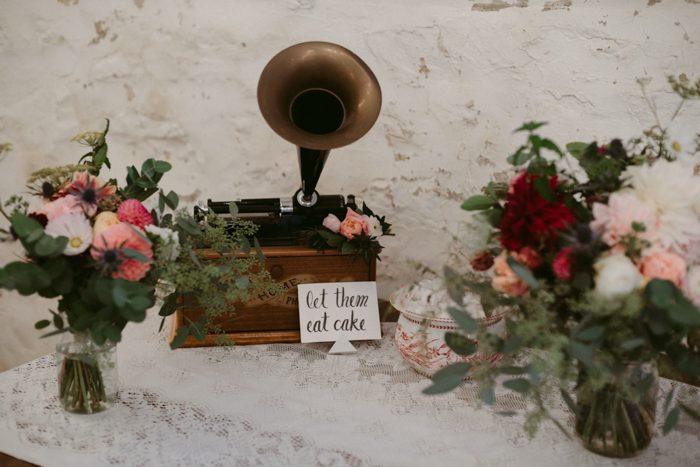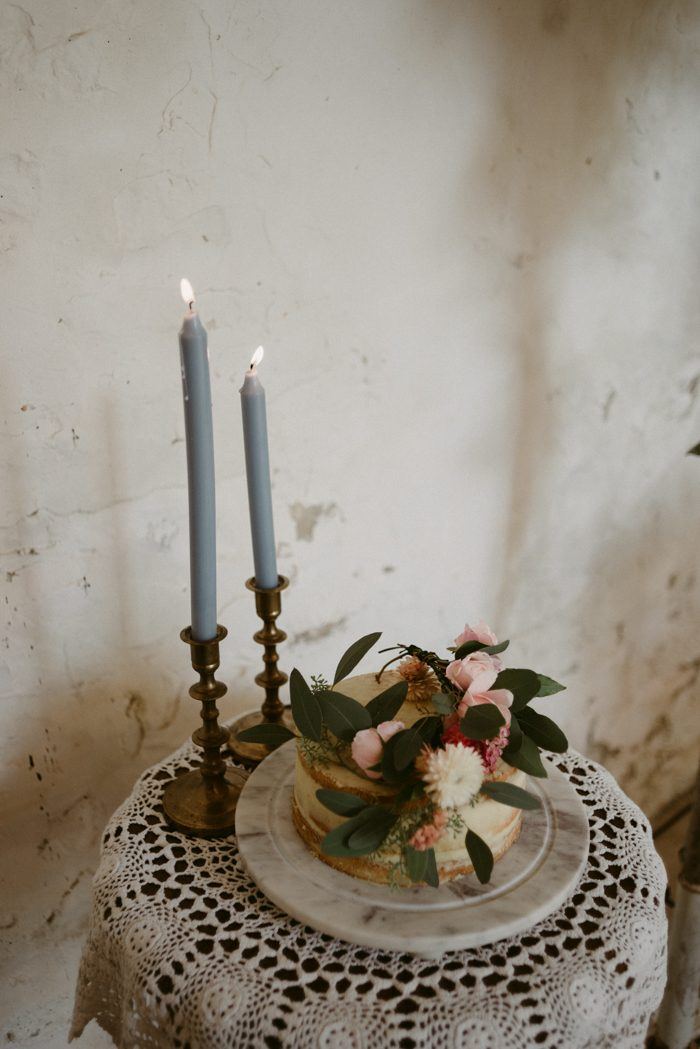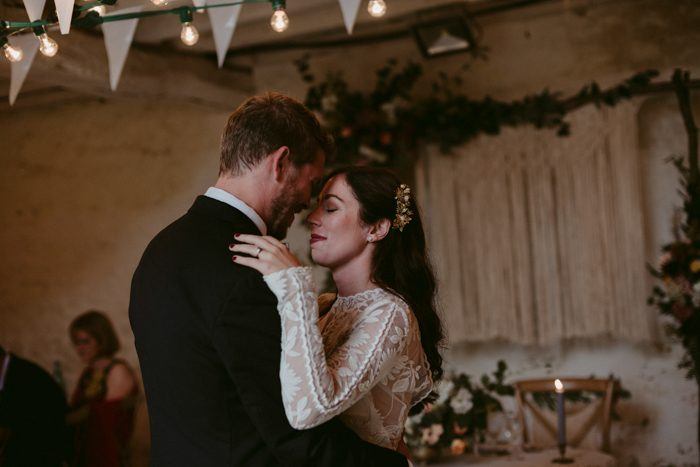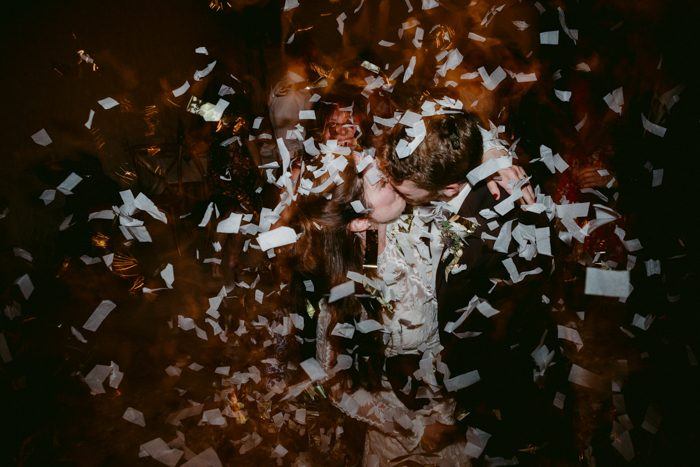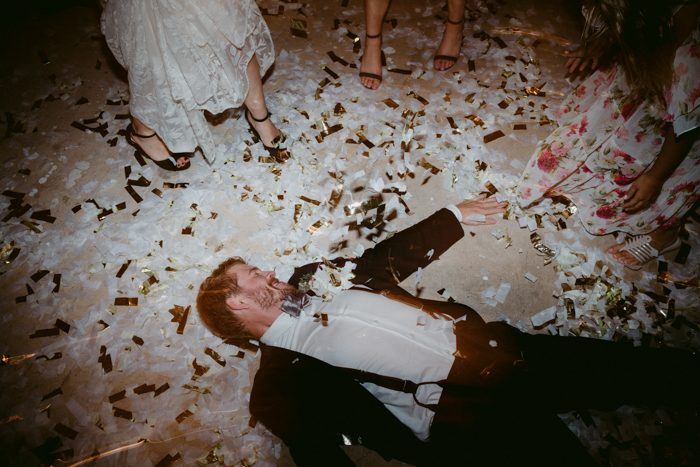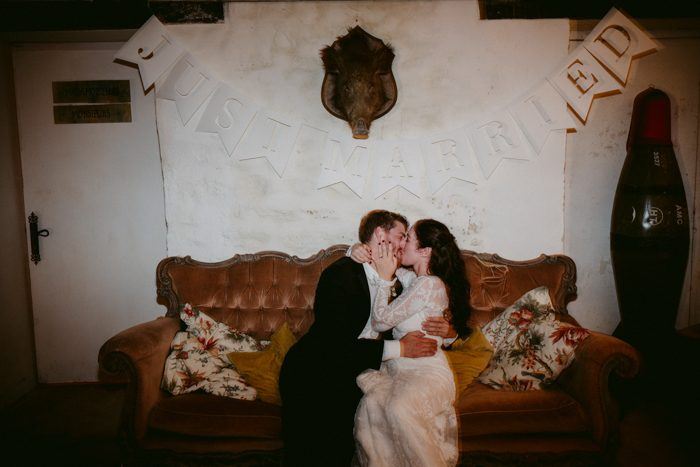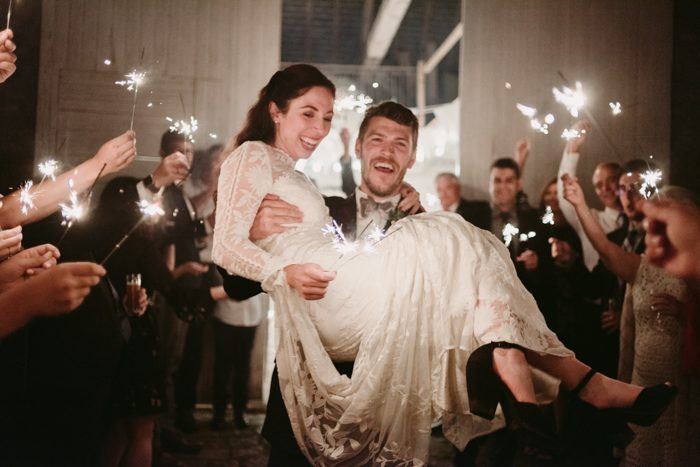 The biggest thanks to Junebug member Daring Wanderer Weddings for sharing this sweet and romantic wedding with us! For more DIY goodness, take a look at this super cool summer camp wedding that is all about community.