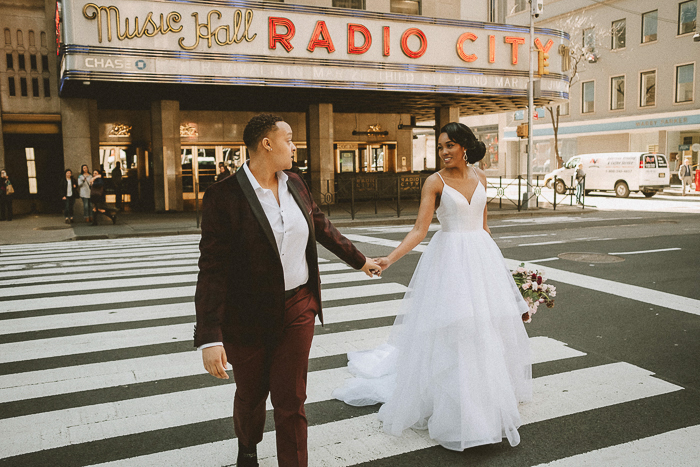 Sweeping views of New York City are romantic and provide an incredible backdrop. There's something particularly magical about rooftop elopements, and Jade and Shaina's epic Top of the Rock elopement is no exception.
The couple, who originally planned on getting married in Nashville, had everything organized for their September 2020 wedding. They couldn't wait to reveal their outfits, venue, and officiant–Jade's grandfather—to their guests. Unfortunately, Jade's grandfather unexpectedly passed seven months before the two could tie the knot. Left grieving and missing their officiant, they entered Emily Reno of Epic Elopement's elopement giveaway. The day after the couple entered they found out they won and were swept away to The Big Apple.
Everything was planned out including the venue, the florals by Nava Florals, and the photographer–Aesthetic Sabotage Studio. Although it wasn't what they originally had envisioned, we can't get enough of this unique elopement. These photos are truly unforgettable.
The Couple:
Jade and Shaina
The Wedding:
Top of the Rock, New York City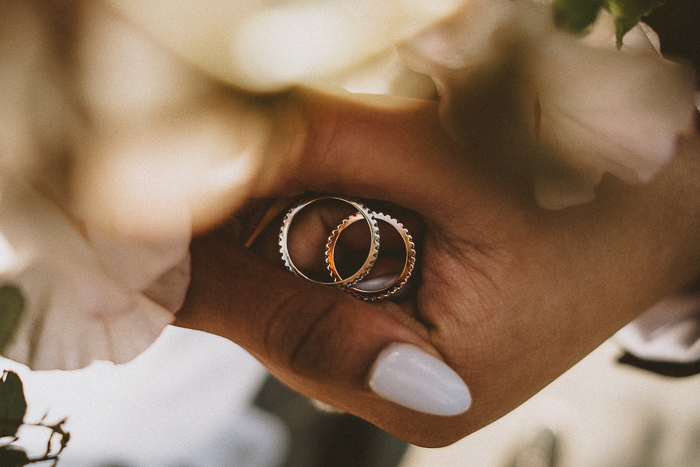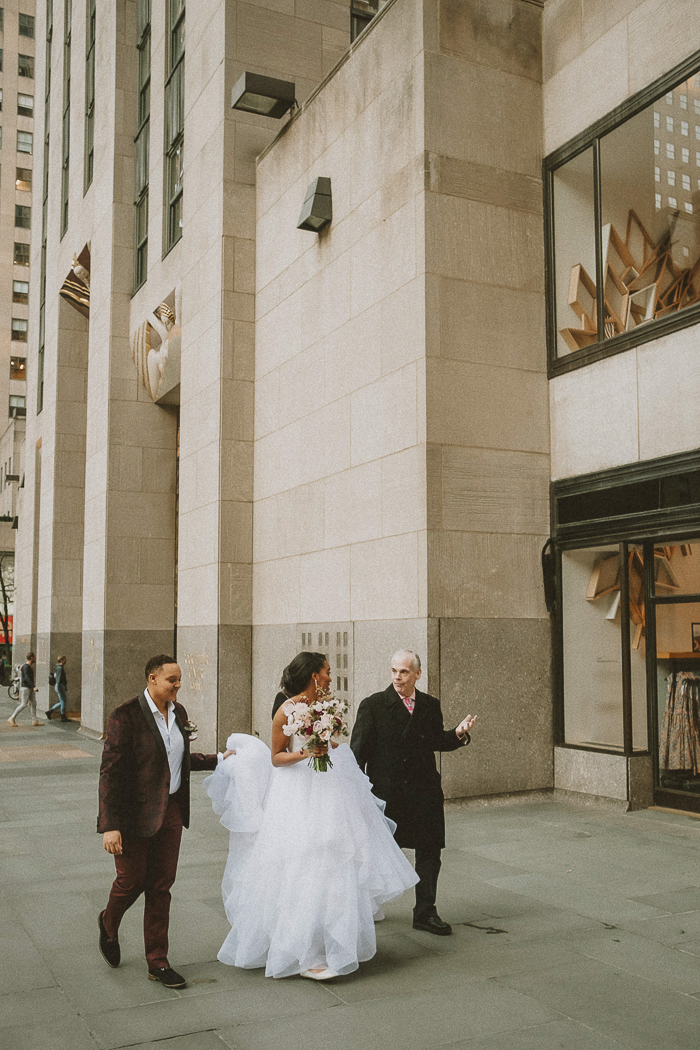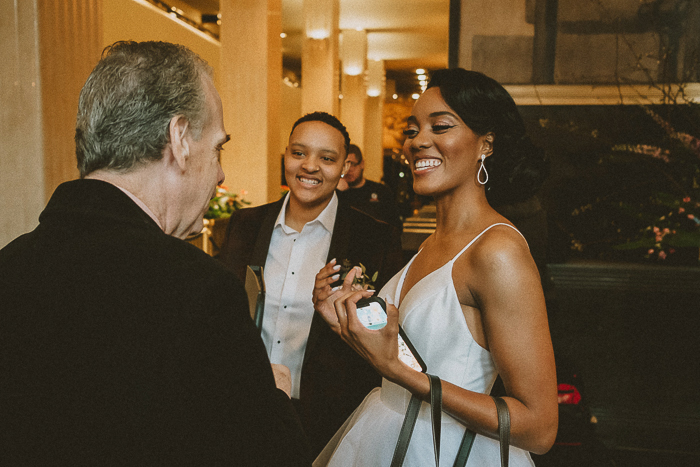 Why a Top of the Rock Elopement
So, we initially decided to wed in my fiancée's hometown of Nashville, Tennessee. It was such an exciting time. We had our venue booked, my dress was ordered, my fiancée's suit was ordered, we had all of our vendors lined up, and we had a date set for September 25, 2020. A very personal touch that we agreed on was that my grandfather was going to officiate our ceremony. Unfortunately, we unexpectedly lost my grandpa on February 19, 2020. The week after my grandpa passed, we then received word that Emily Reno was doing an elopement giveaway and knew that we had to apply. We found out that we had won the elopement the day after we applied and canceled our Nashville wedding immediately!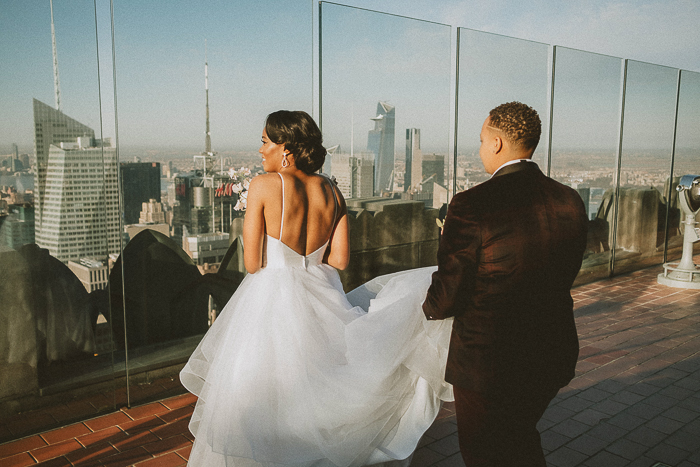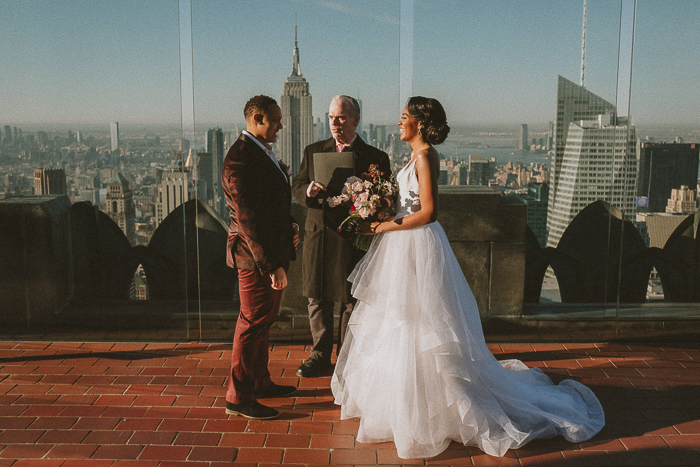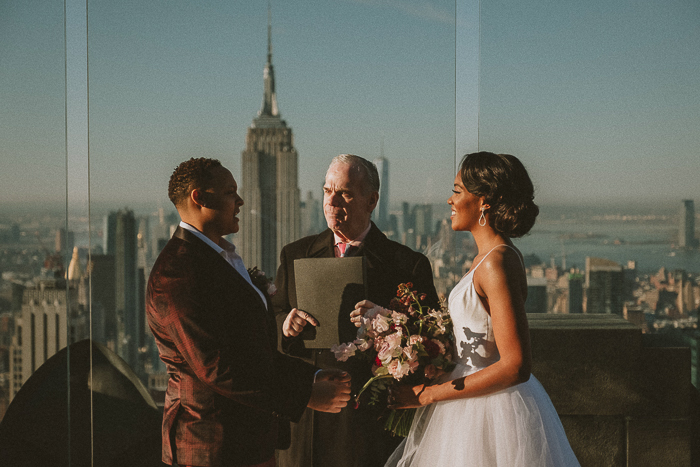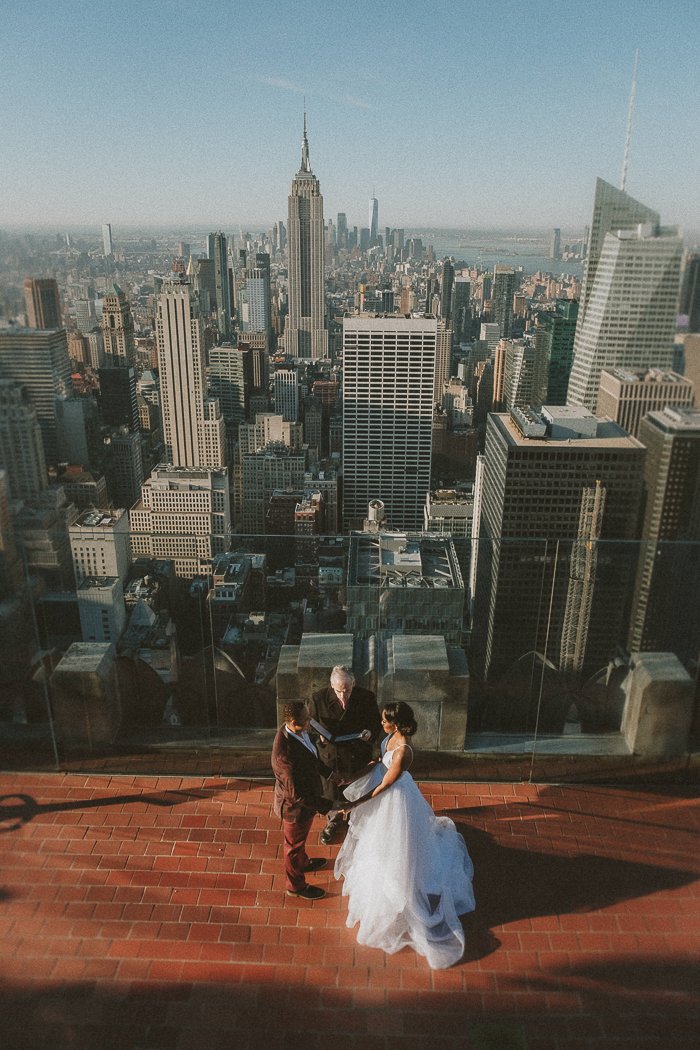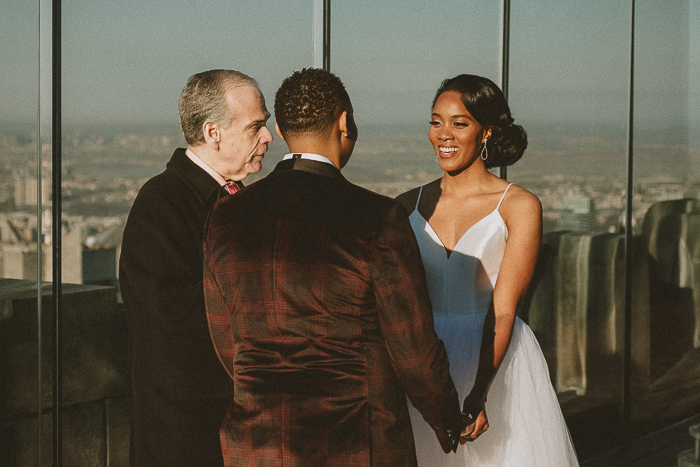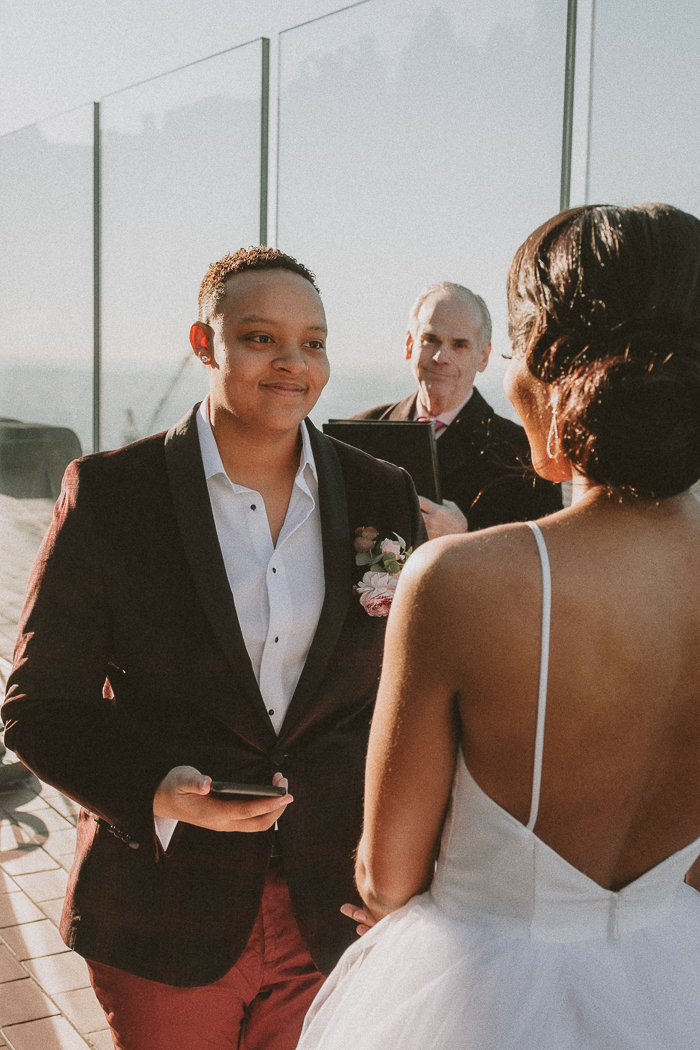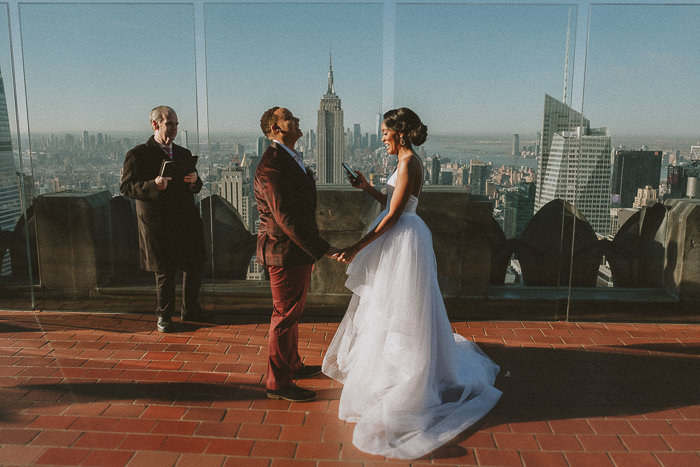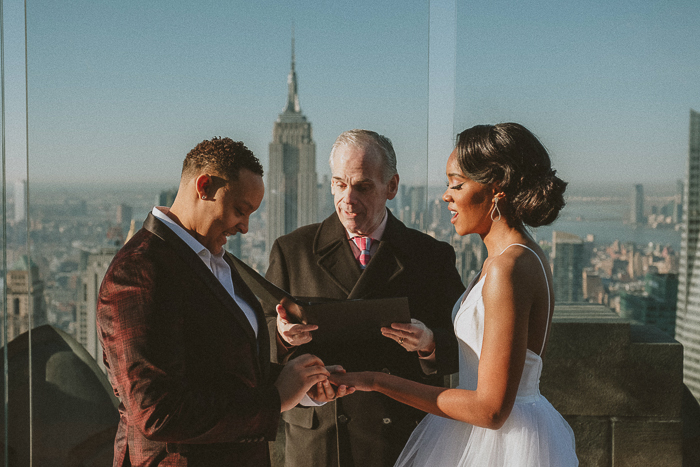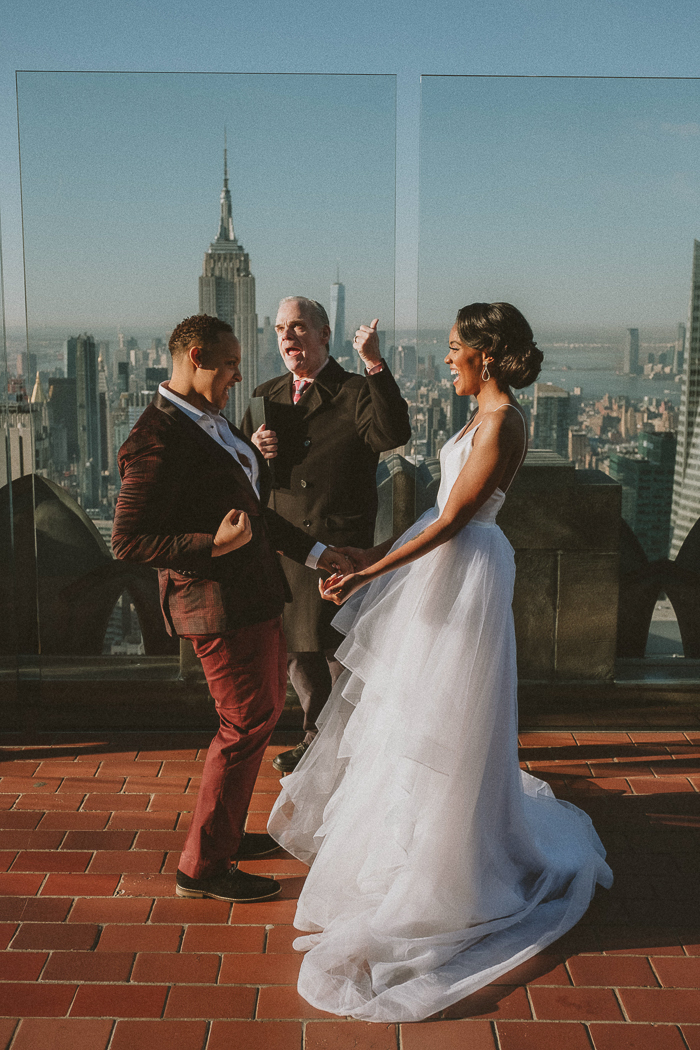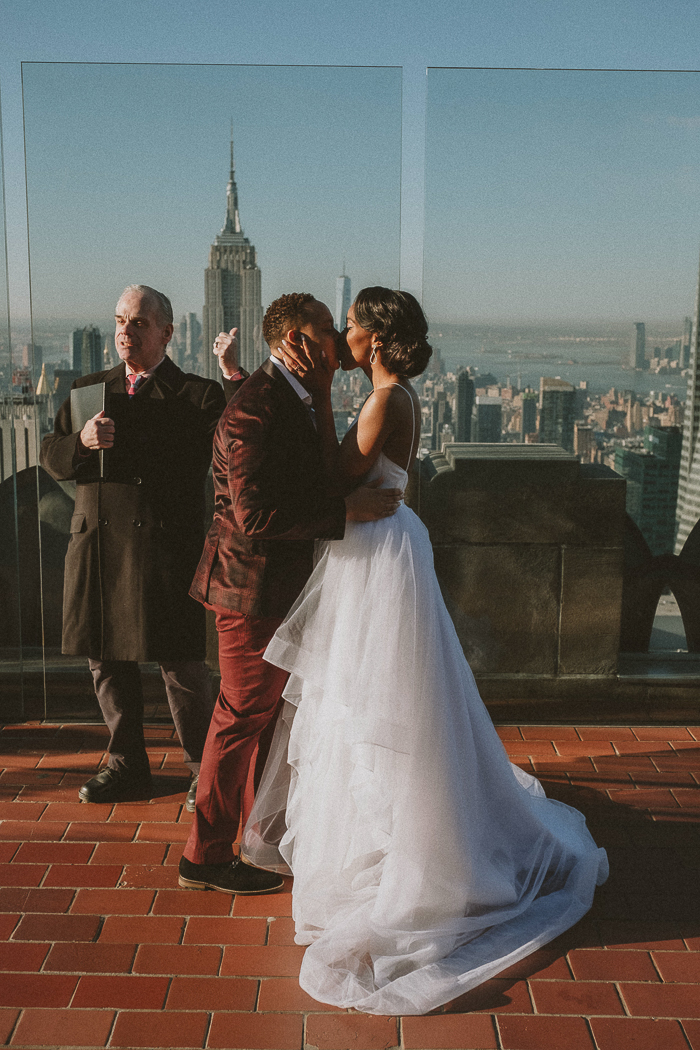 Wedding Day Advice From Mom
I think the most important thing for us was something that my mom told us, "It's not about the wedding; it's about the marriage." At times we were both so overwhelmed and worried about if eloping would upset our family and friends–or if we went ahead with our big wedding, what details would accommodate everyone. Going through that process, we found that through stressing out over little details, we lost sight of what it was all about–our marriage. No matter how you choose to get married, know that the day will eventually end but the love and memories will last forever.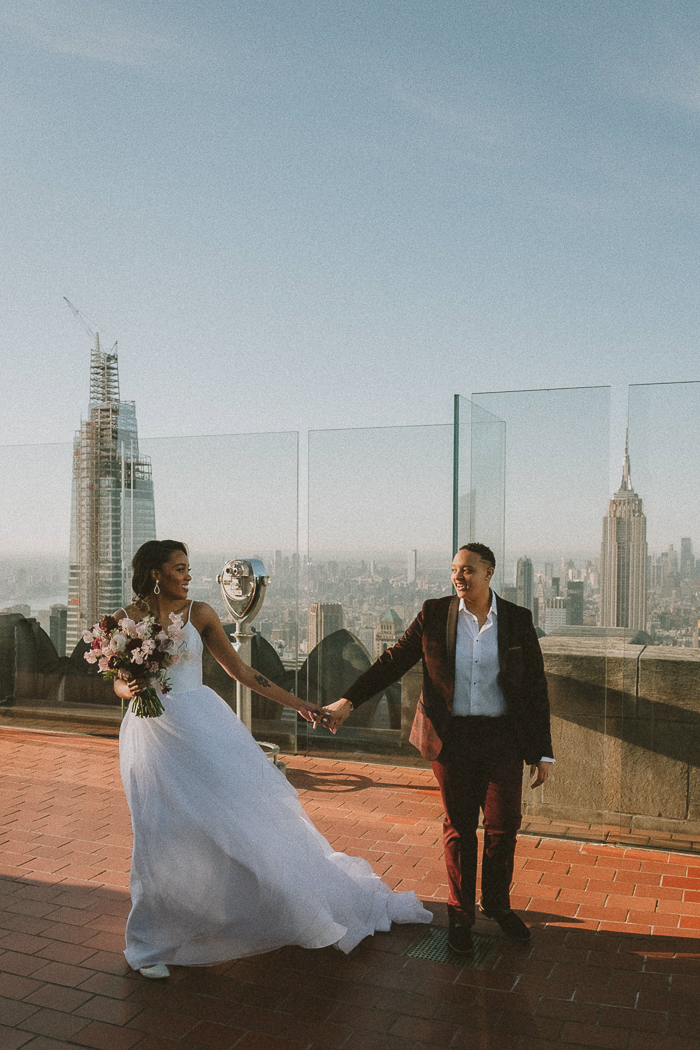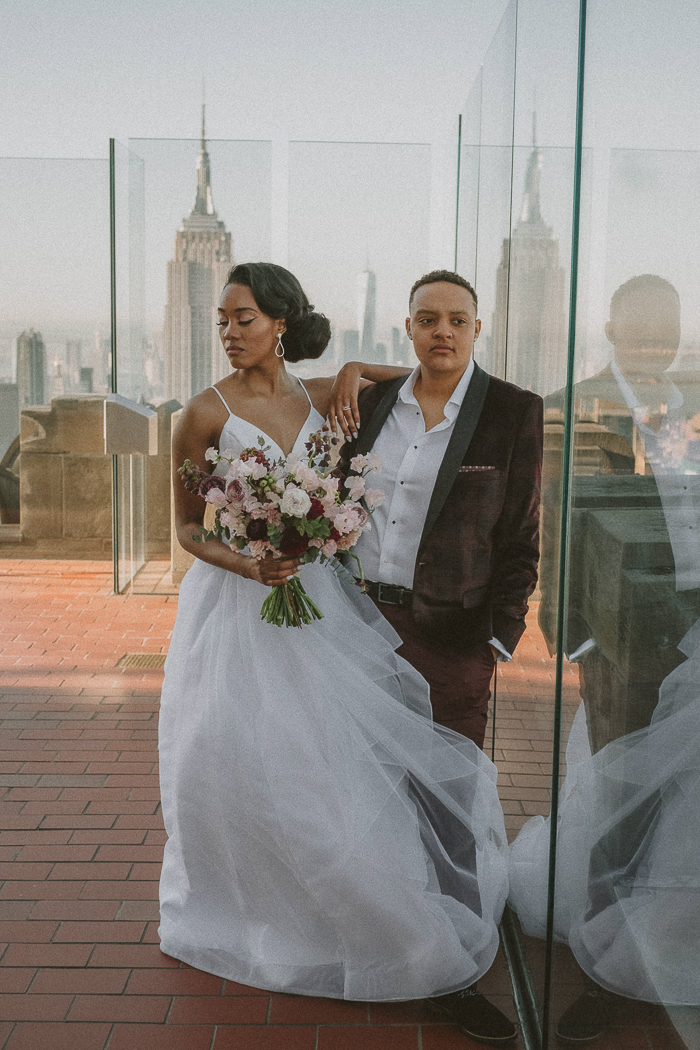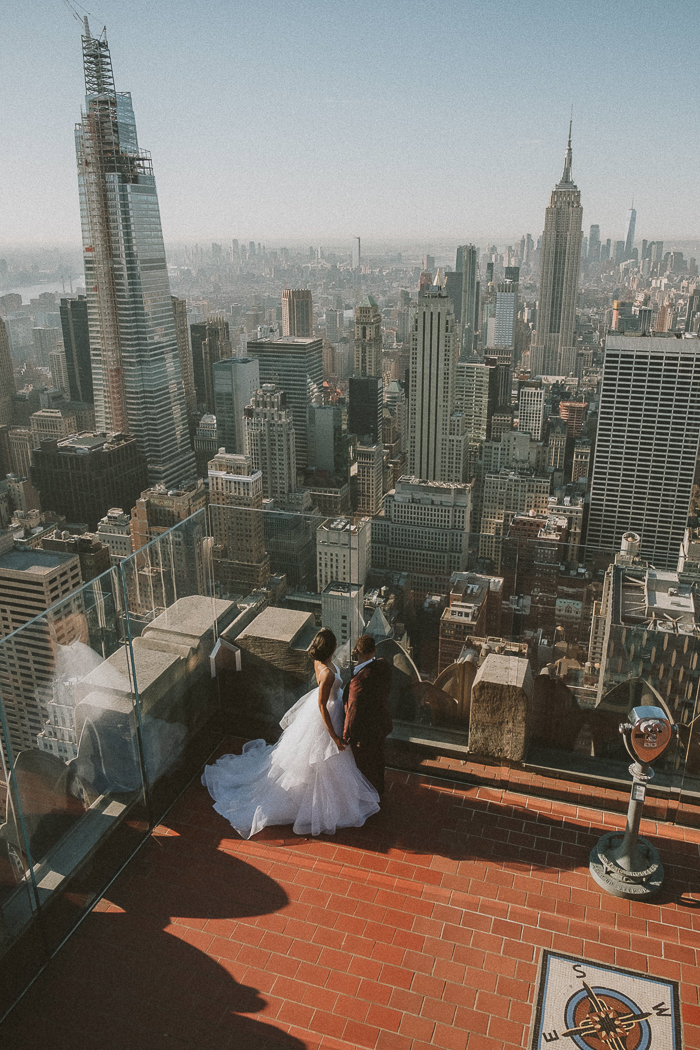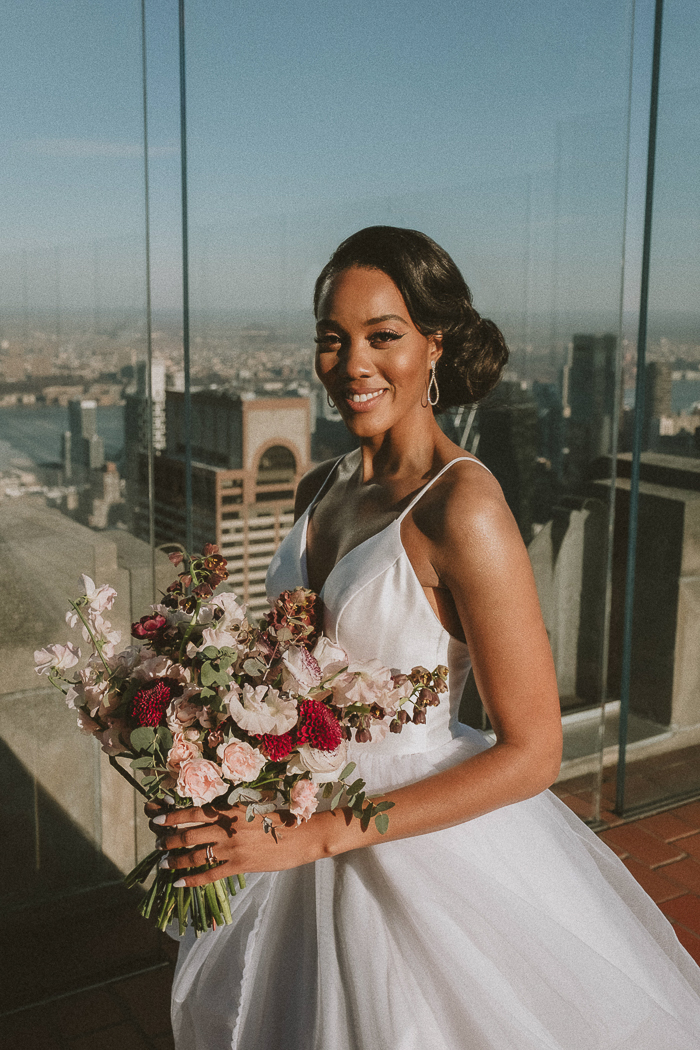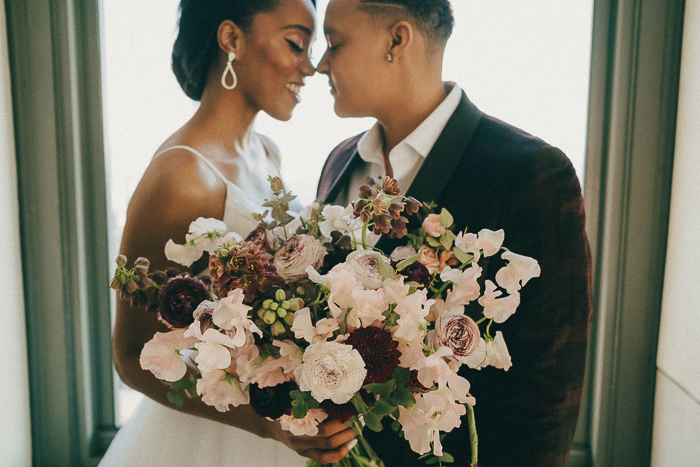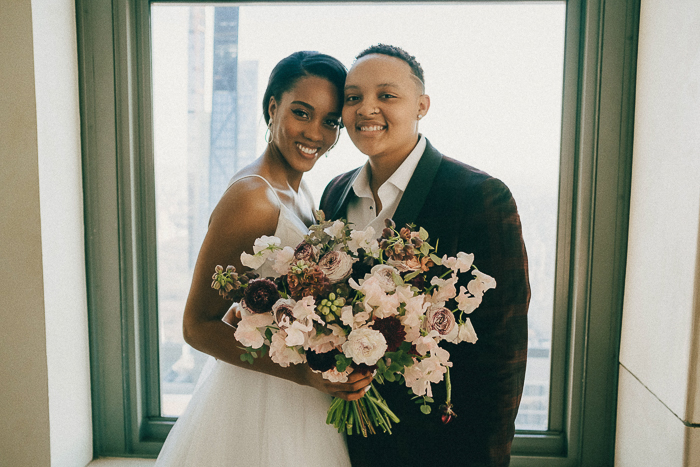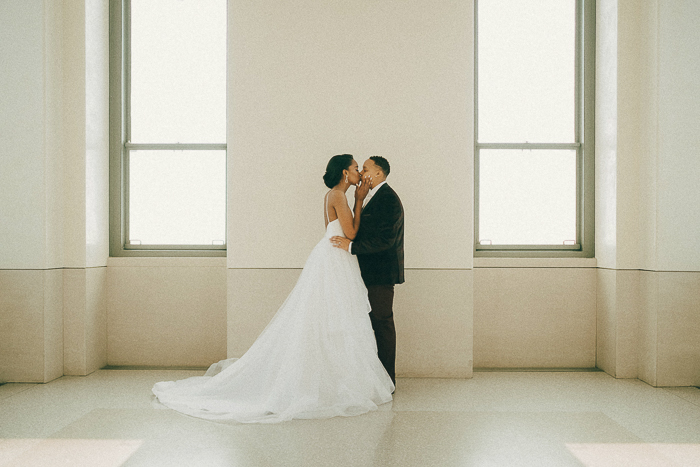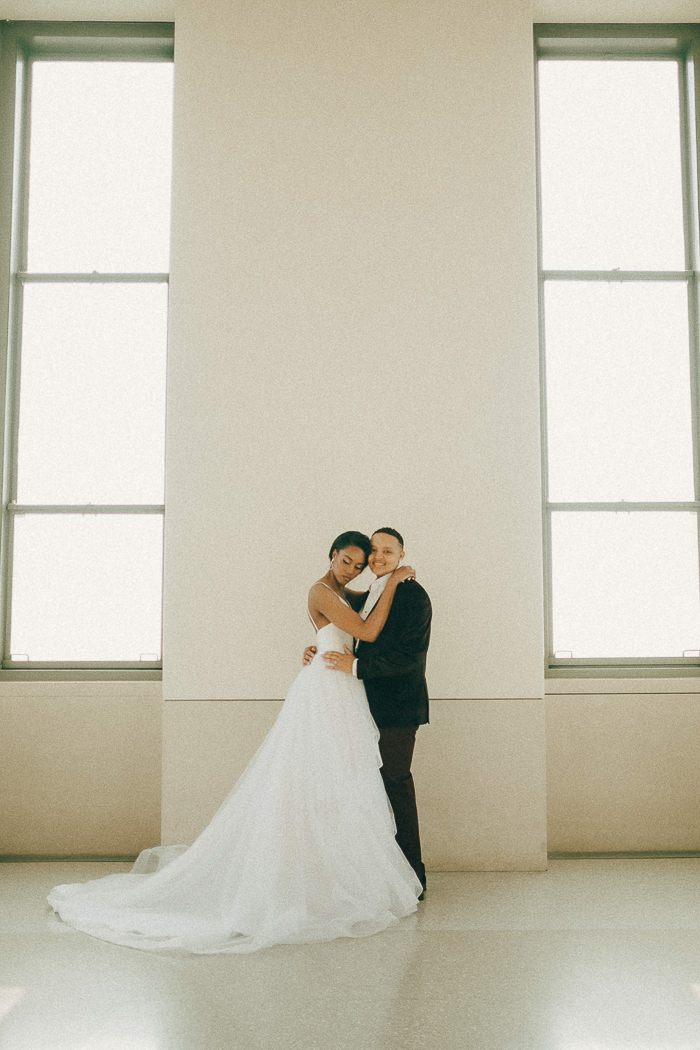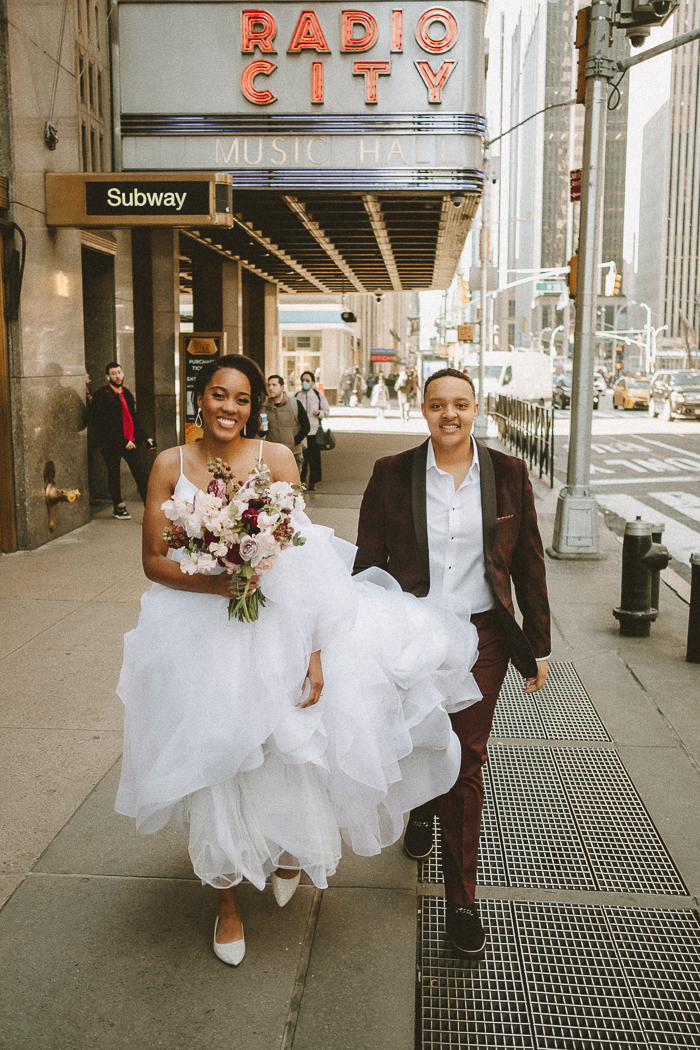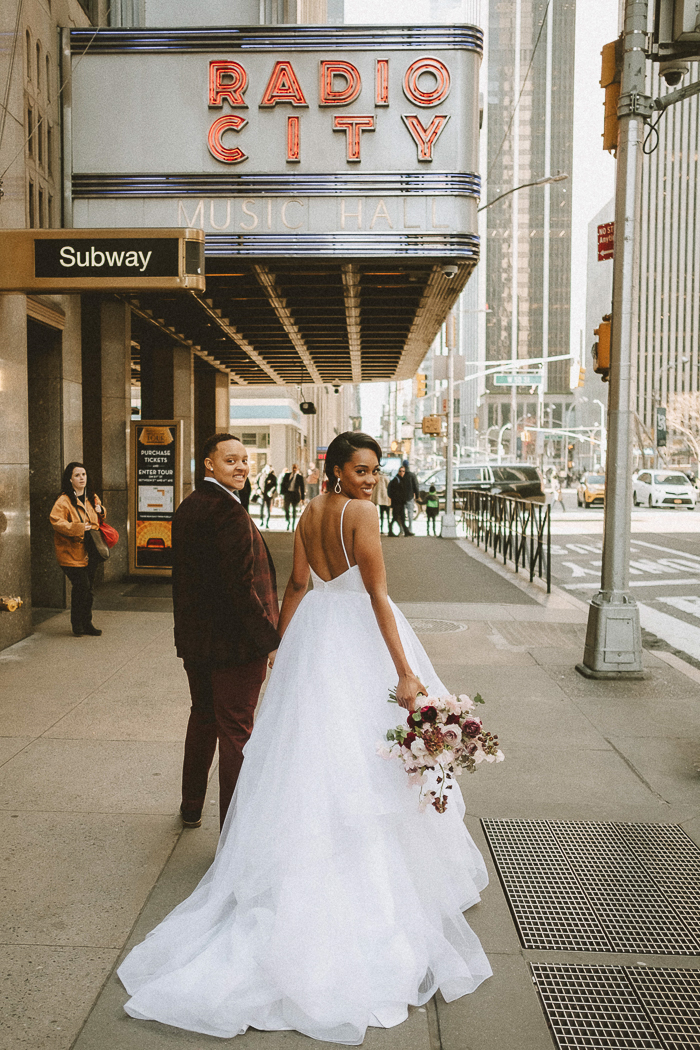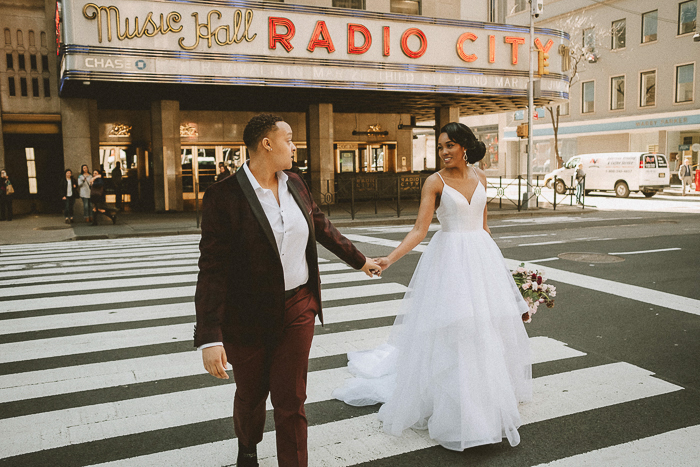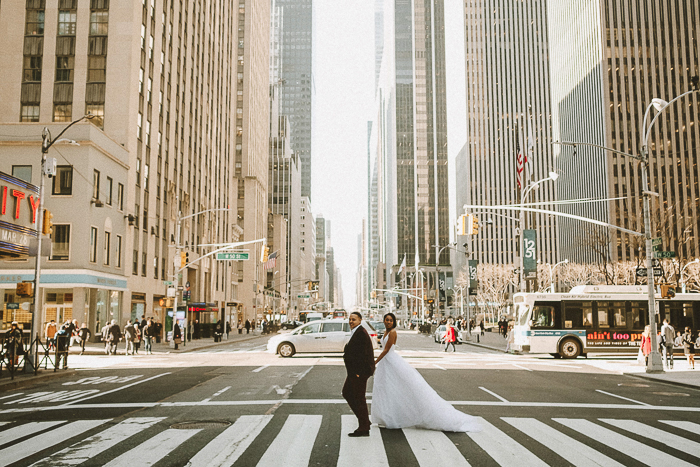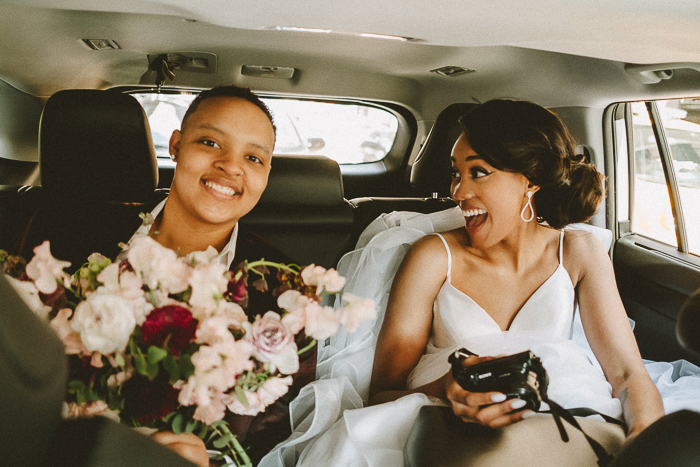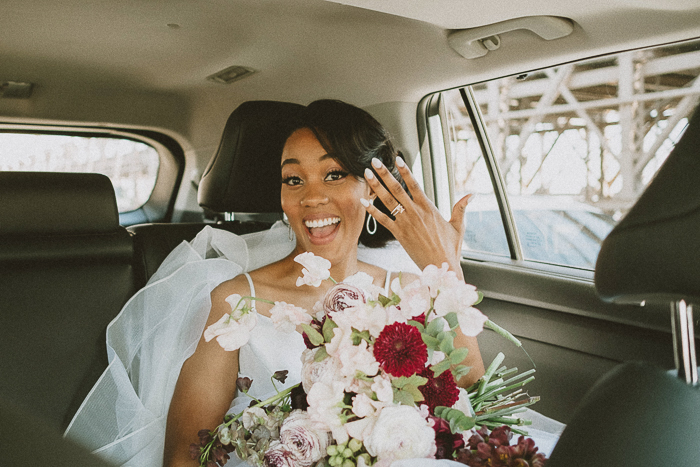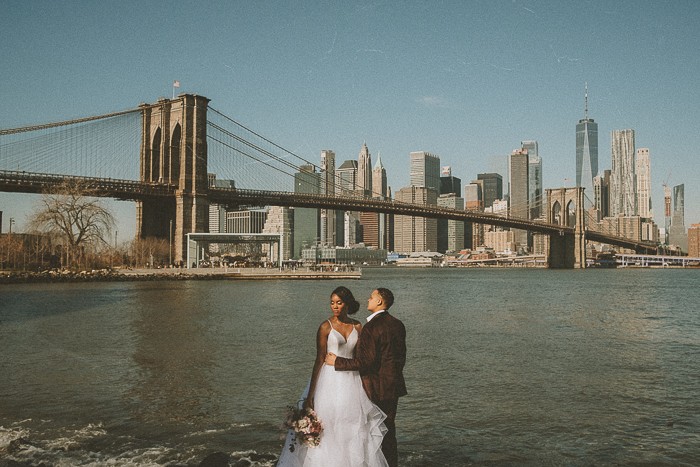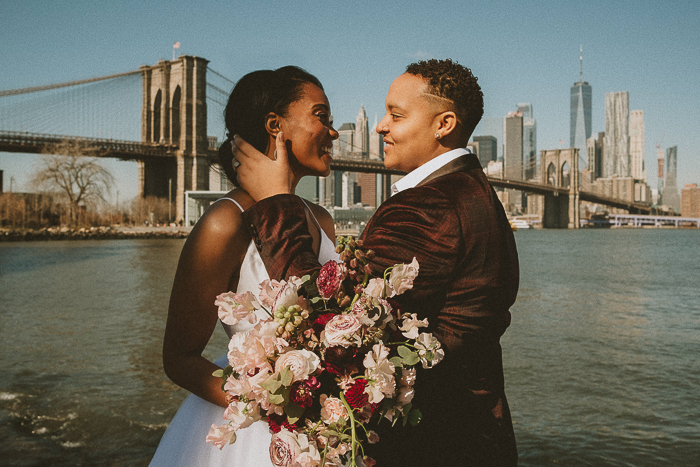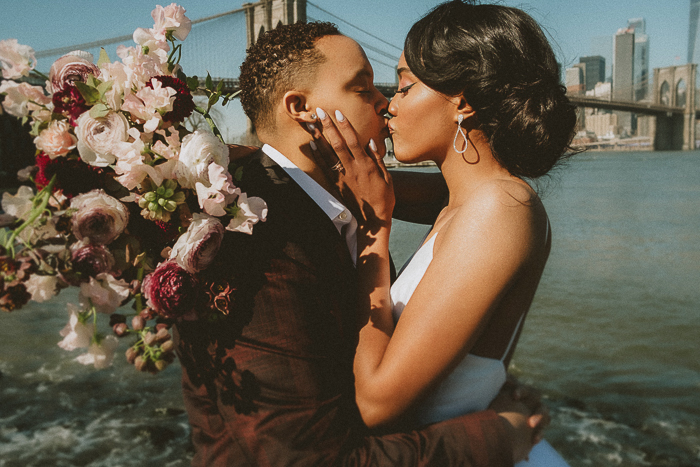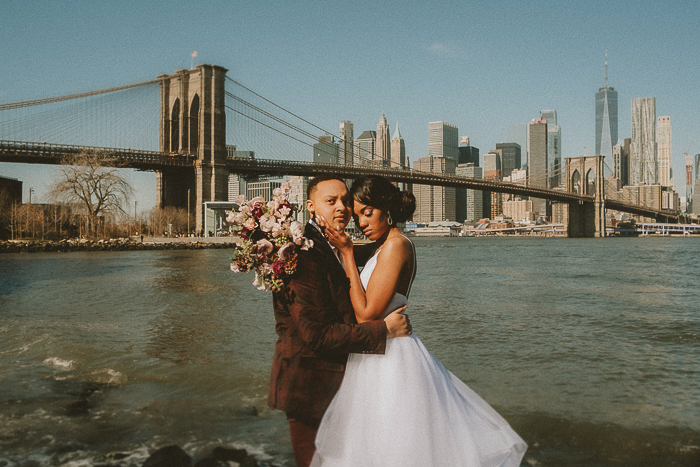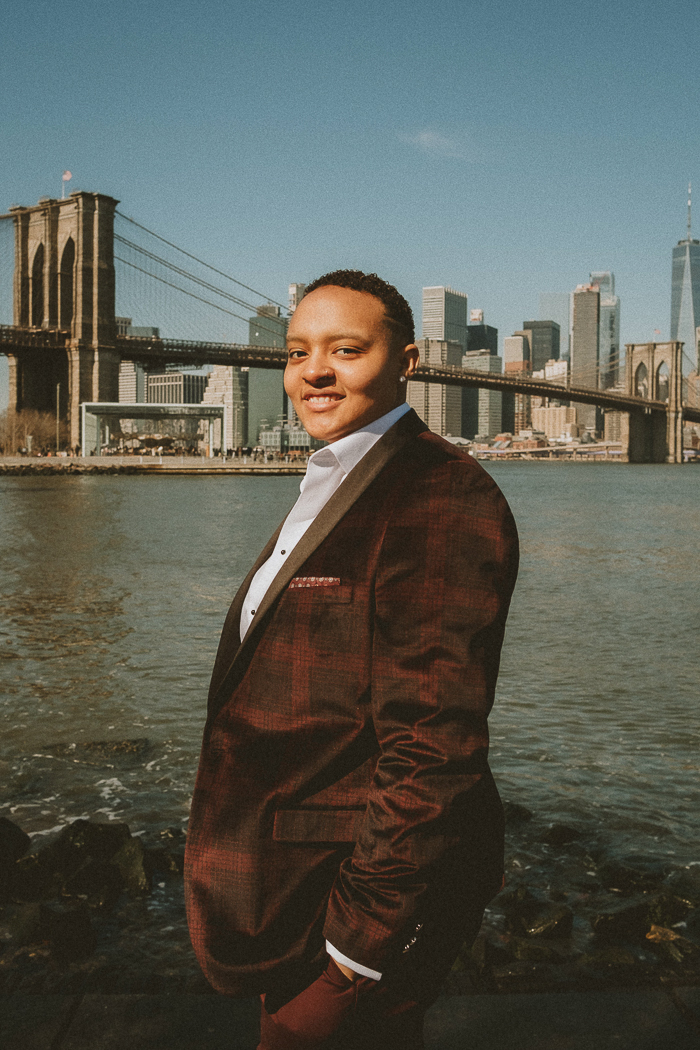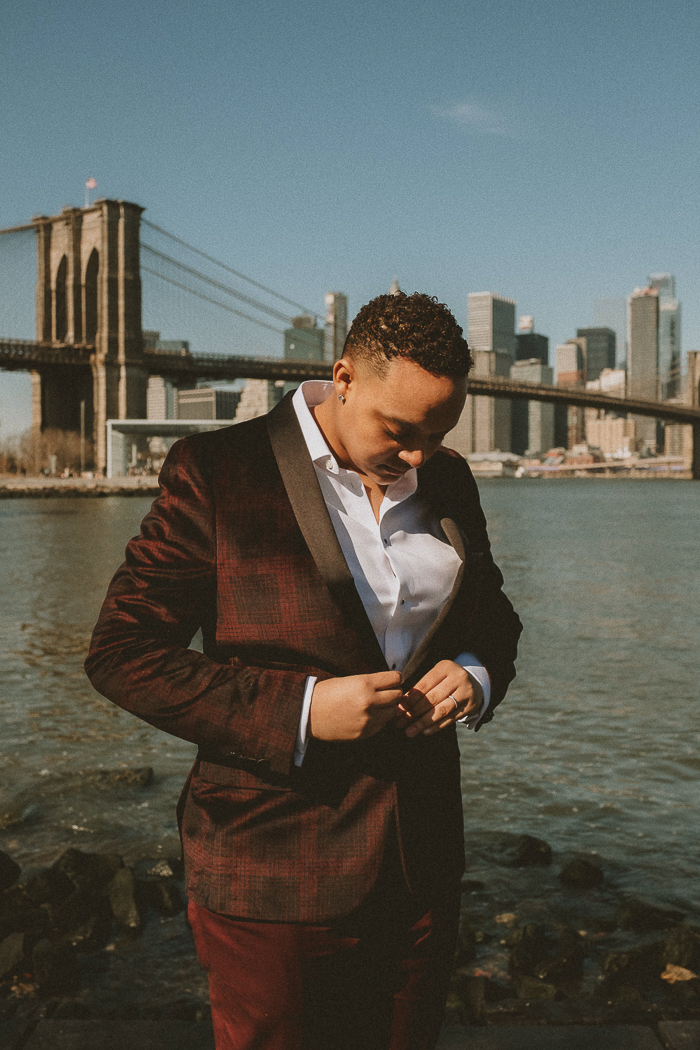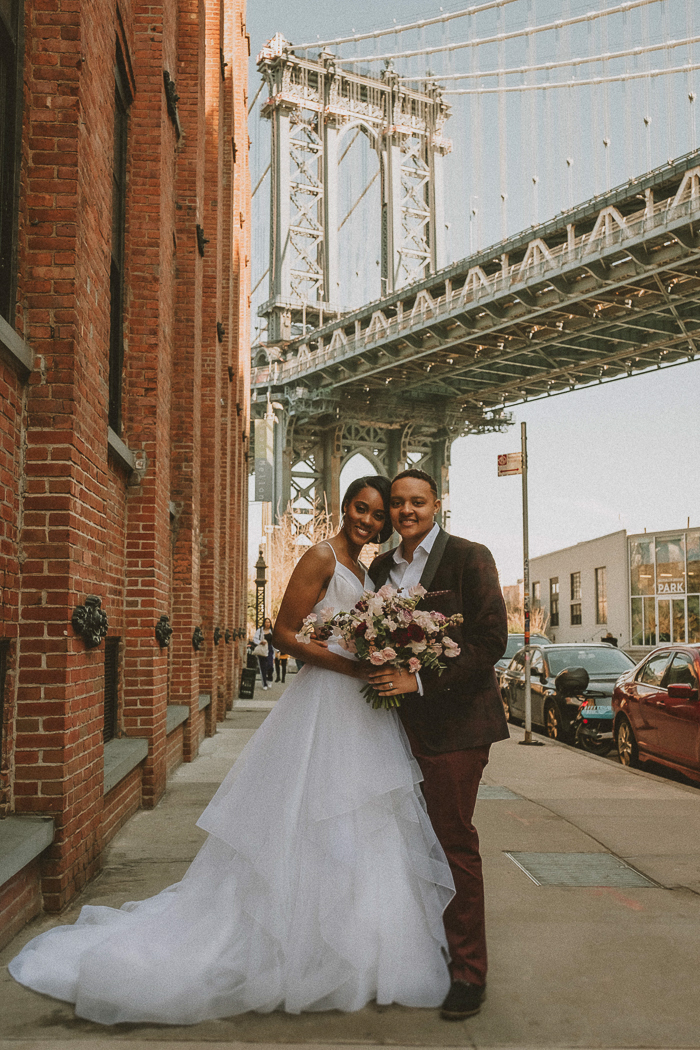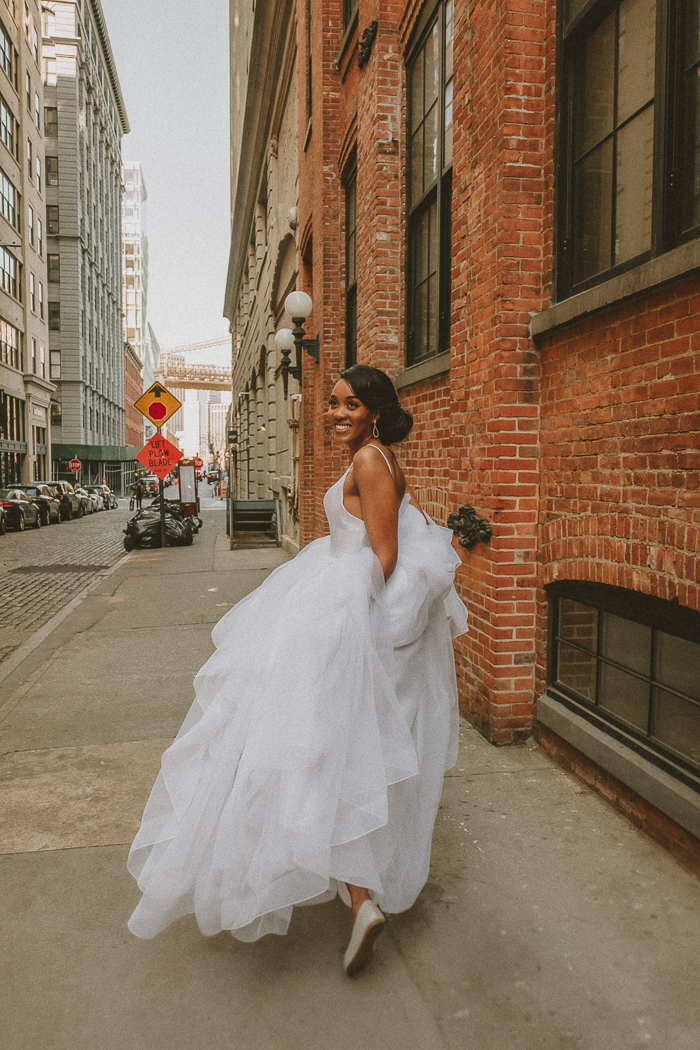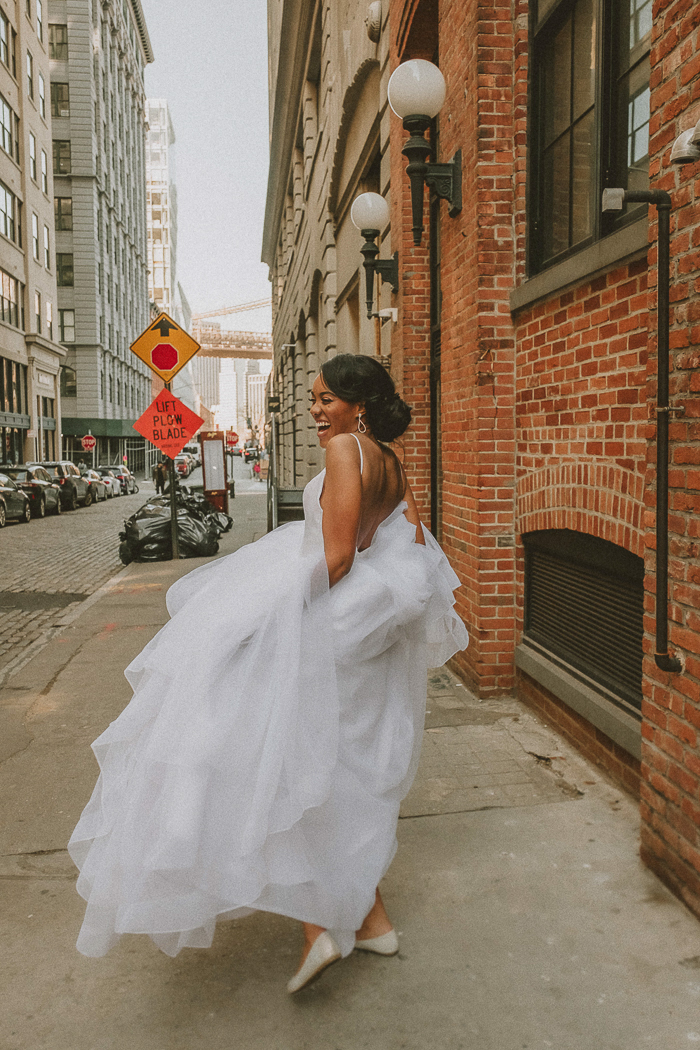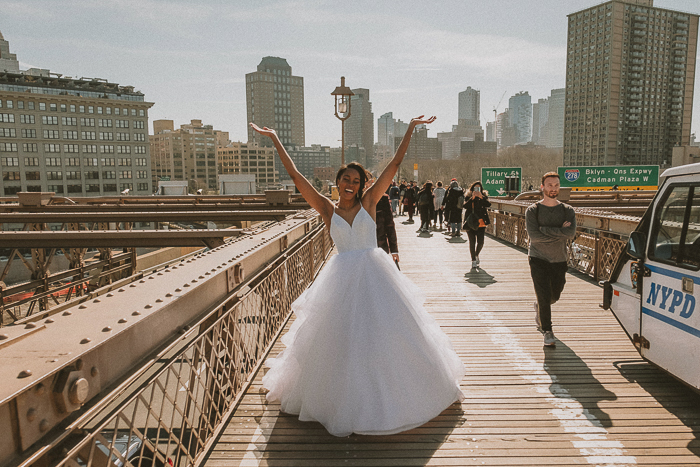 Favorite Photo Captured by Aesthetic Sabotage Studio
My favorite photo was the one of us on the Brooklyn Bridge, and Shaina and I are holding hands as we look off into the distance. That photo is our favorite because of the moment it conveys. We were nearing the end of the photography session, and we kind of had a moment to reflect on our ceremony, our marriage, all that we had overcome as a lesbian couple to make it to this point. We were able to honor and reflect on how blessed we were to share this moment together. Out of loss, we gained something so beautiful that it will forever be the highlight of our lives.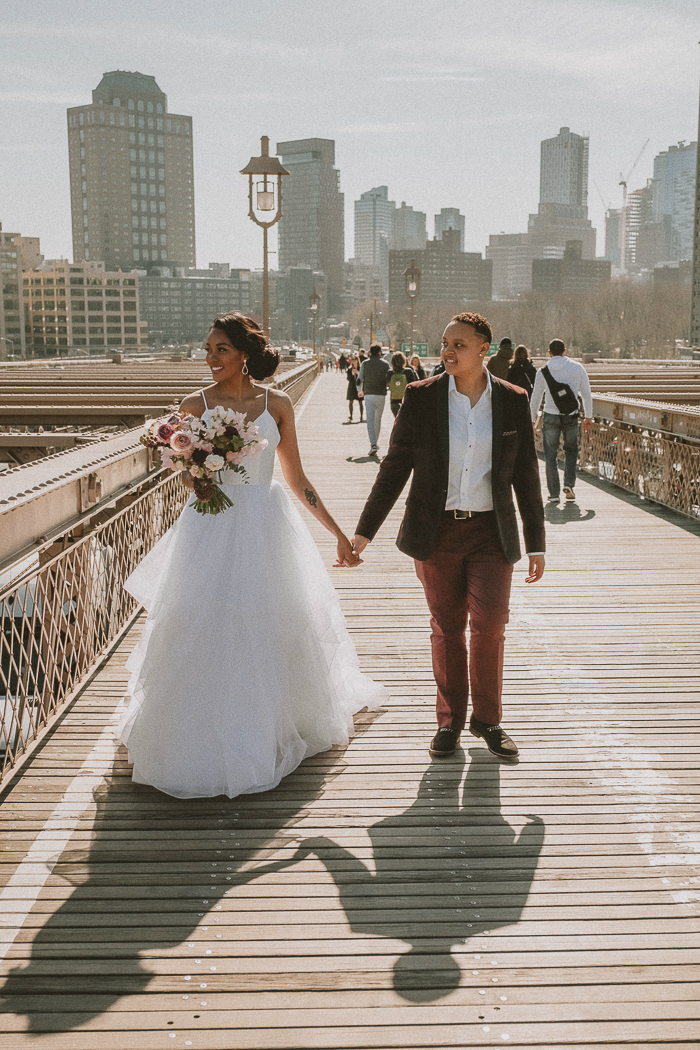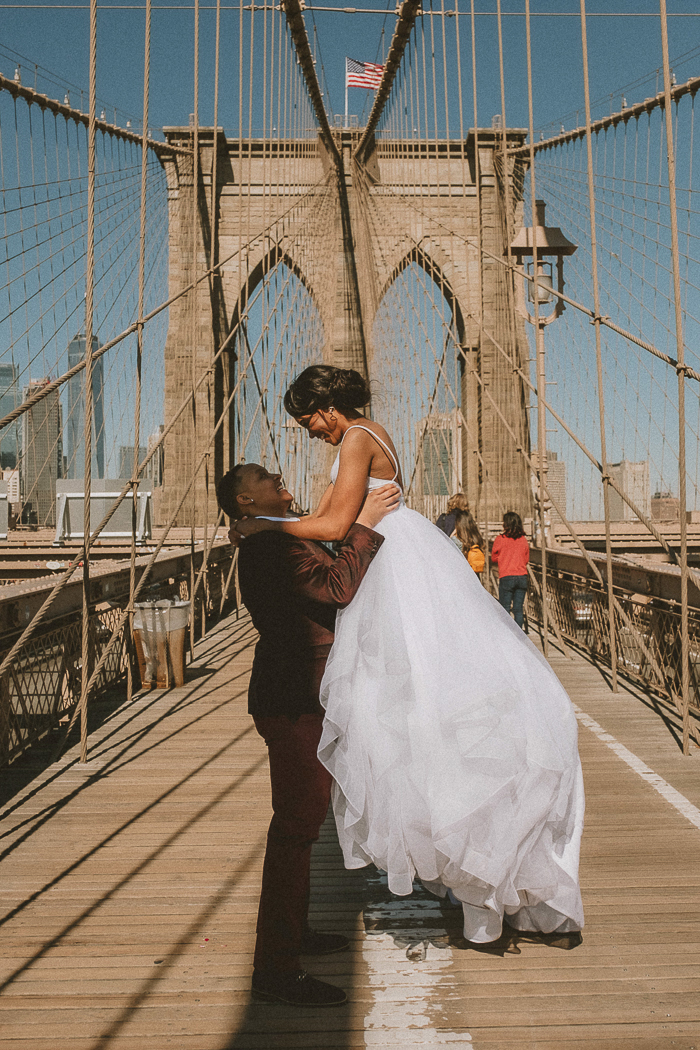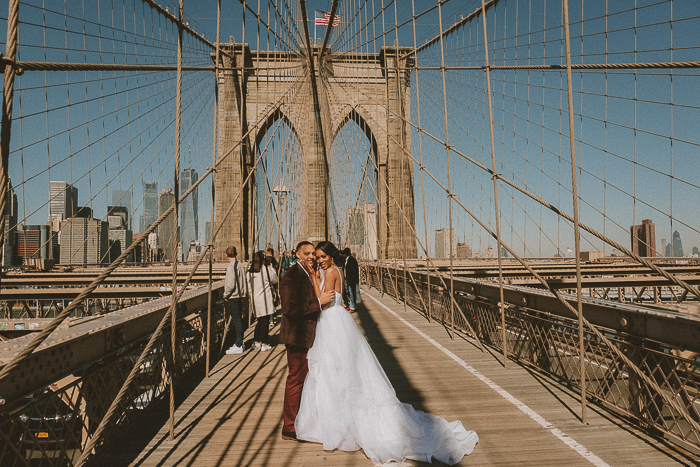 Congratulations again to Jade and Shaina on their Top of the Rock elopement! Thank you to Junebug member Aesthetic Sabotage Studio for sharing these beautiful photos with us. To see more of their work, check out their profile in our directory of best wedding photographers in the world.