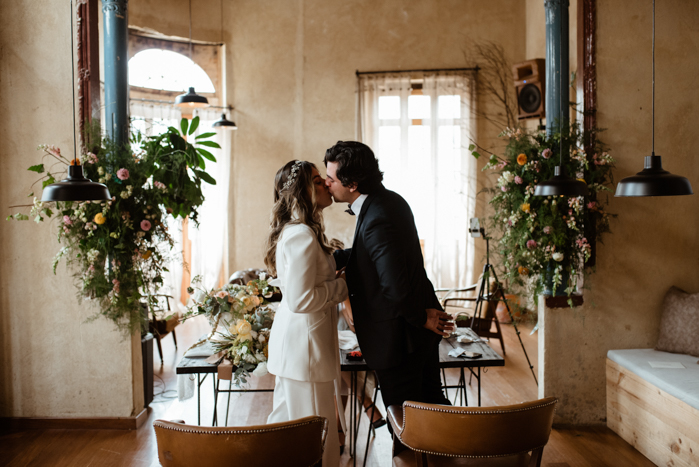 A bride in an all-white pantsuit, mix-and-match bridesmaid outfits, and a brunch menu—this is the recipe for an authentic, epic celebration that will have nontraditional couples everywhere dreaming of an out-of-the-box wedding day. Daniela and Felipe's intimate Bogota wedding was full of tears, laughter, and killer wedding day fashion.
With the help of their trusted wedding vendors, this couple was able to bring their dream wedding to life, despite a pandemic. They wanted a day surrounded by loved ones that celebrated their uniqueness and honored the jaw-dropping, historic architecture of their wedding venue. Floral arrangements by Flores Gracia beautifully dressed the ceremony and reception space—Casa de Rey in Bogotá, Colombia. Aside from the florals, the reception was centered around the desserts, which were handmade by the bride herself.
We can't take our eyes off the unique wedding elements captured by photographer Loop Studios. From the mix-max bridesmaid outfits to the muted color palette—no detail of this intimate Bogota wedding was short of amazing. Keep scrolling to see what we mean.
More From Loop Studios On This Intimate Bogota Wedding
A wedding in the historic neighborhood of Bogota between two people who met in their childhood? We love this story. Daniela and Felipe got married in an old and restored house located in the heart of Bogota—with an industrial interior design.
Daniela picked a stylish suit and headpiece for her wedding, designed by a Colombian fashion designer. The cake and desserts were made by the bride herself—making them really special. The decor of the day was carefully curated to liven up the existing historic architecture. Daniela and Felipe's wedding was definitely one of our favorite weddings of the season. It was filled with tears, laughs, and beautiful details.
The Couple:
Daniela and Felipe
The Wedding:
Bogotá, Colombia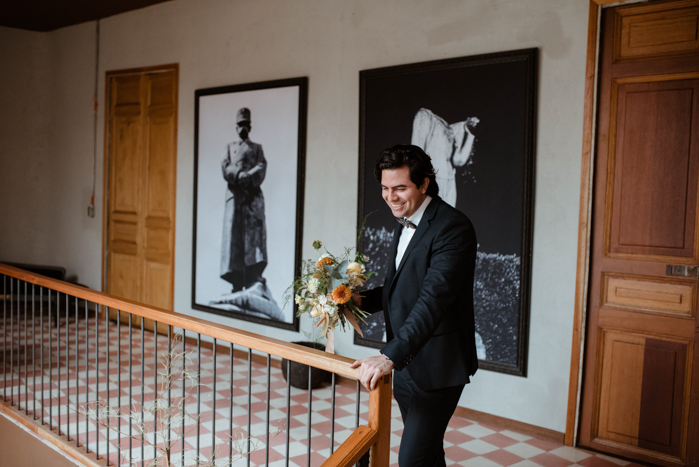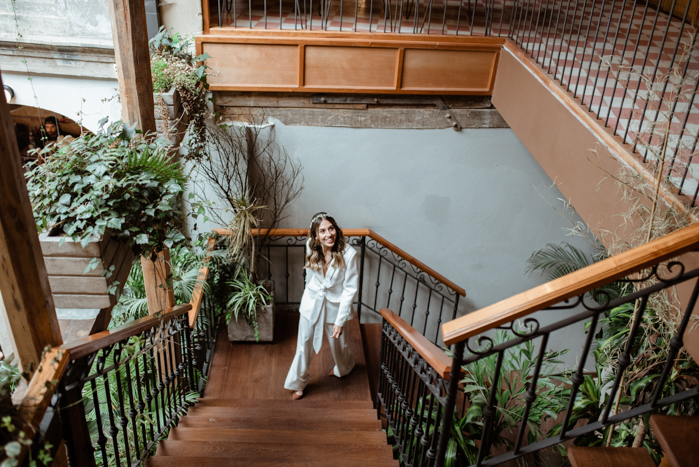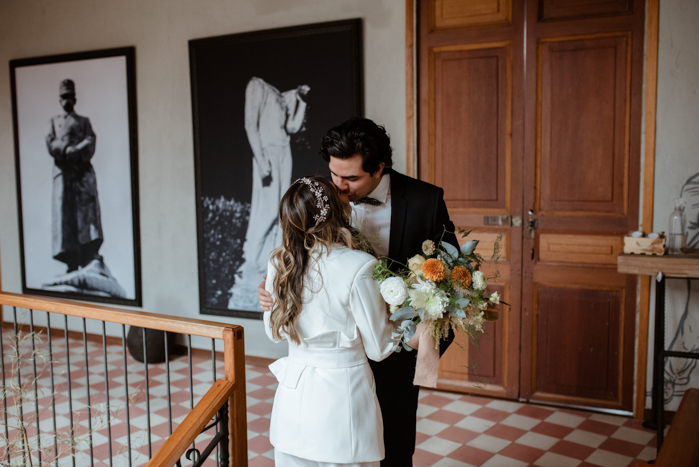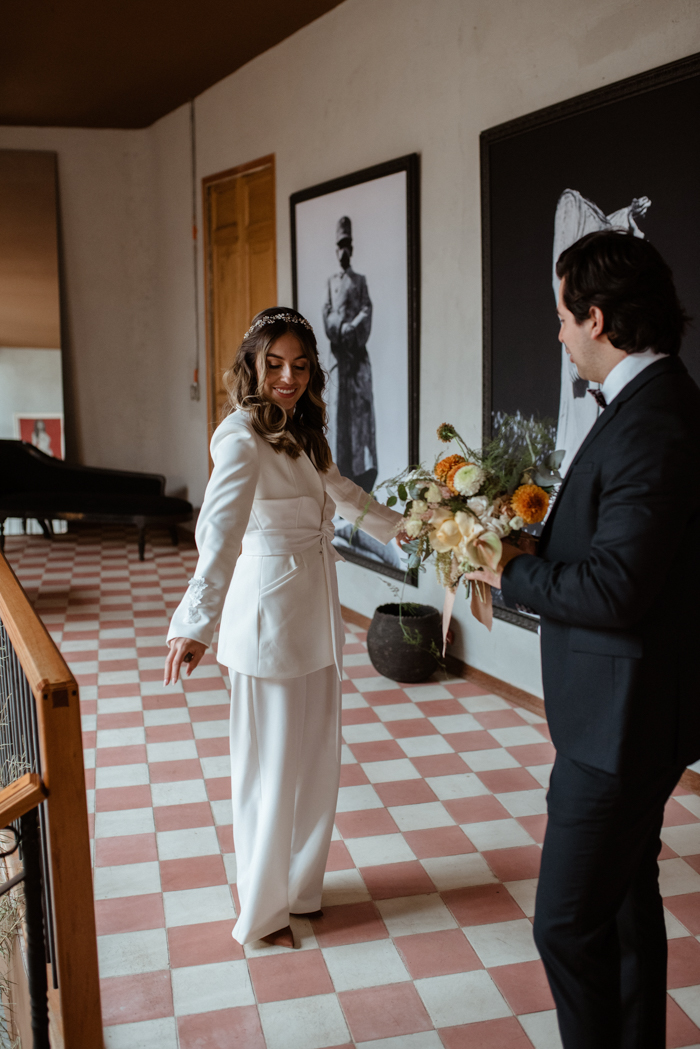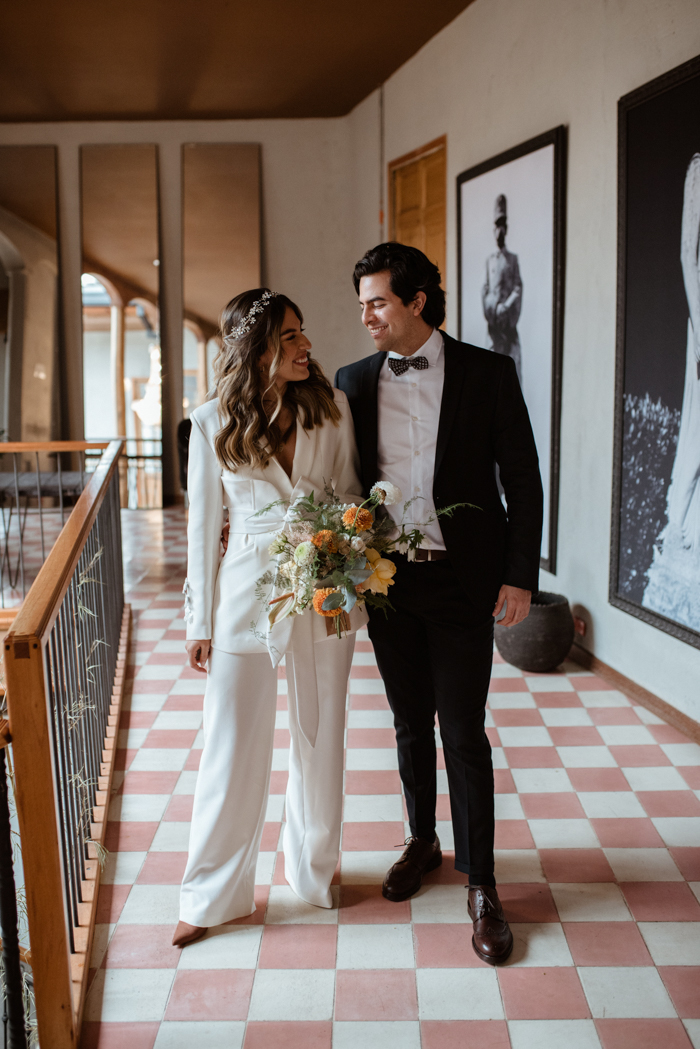 The Importance Of Hiring Trusted Wedding Vendors
Our biggest wedding advice: have the right assets and people to help make your day come together nicely. We couldn't have done it without our dear friend and wedding planner Juliana, the best photographer, a great venue, and our floral designer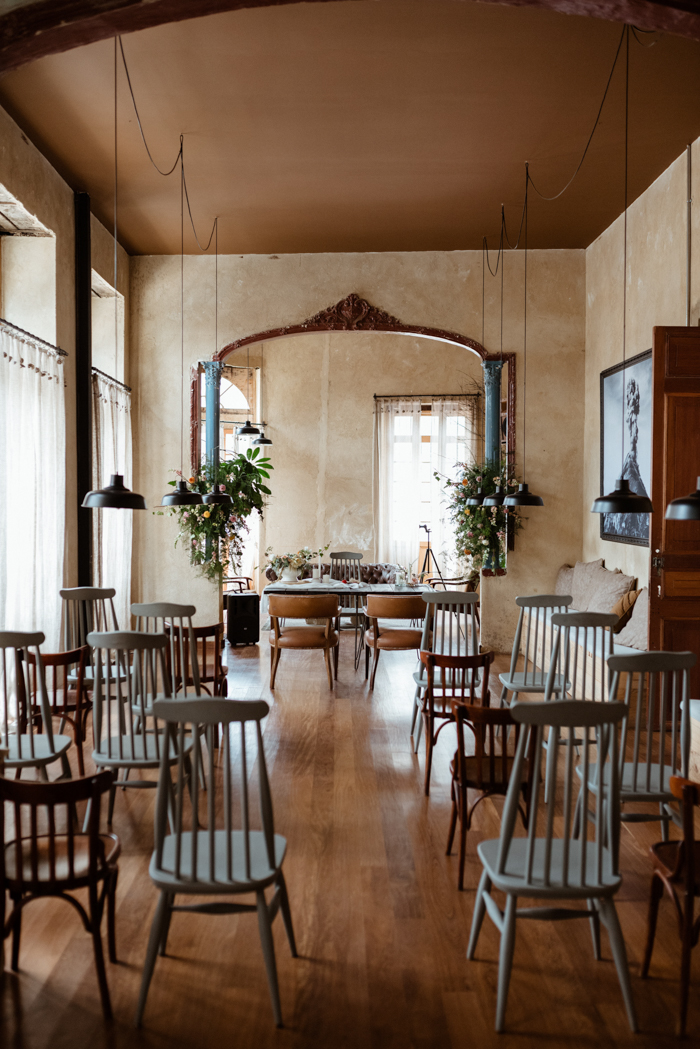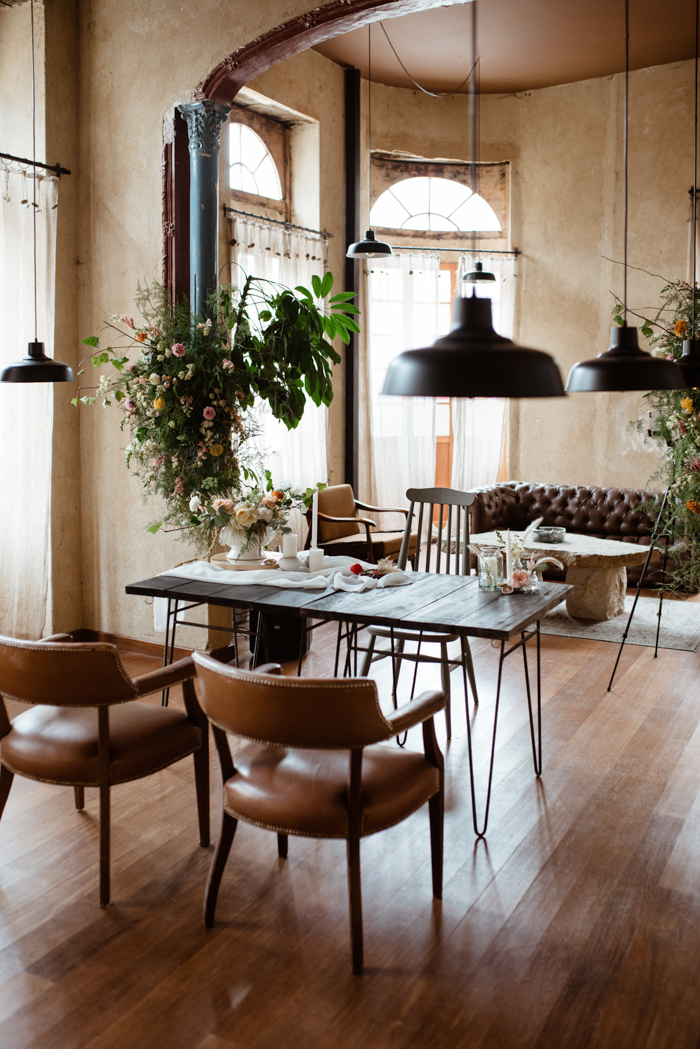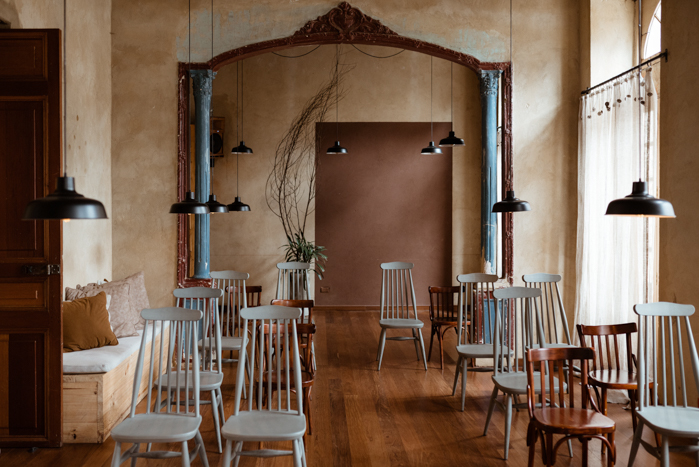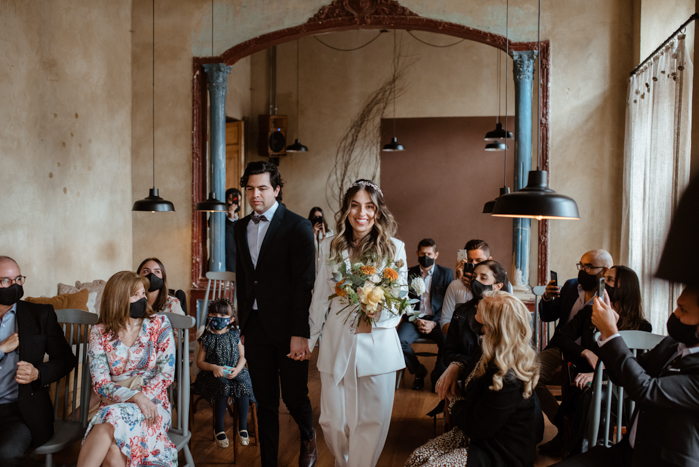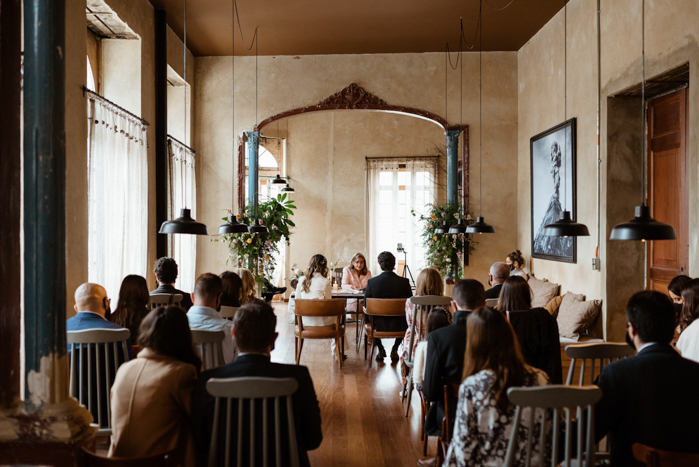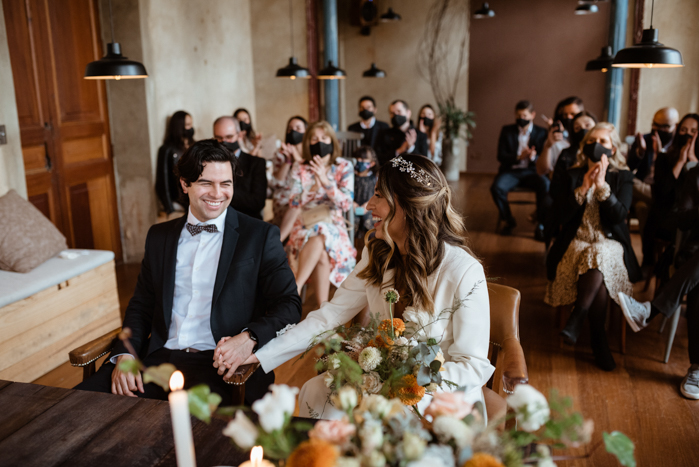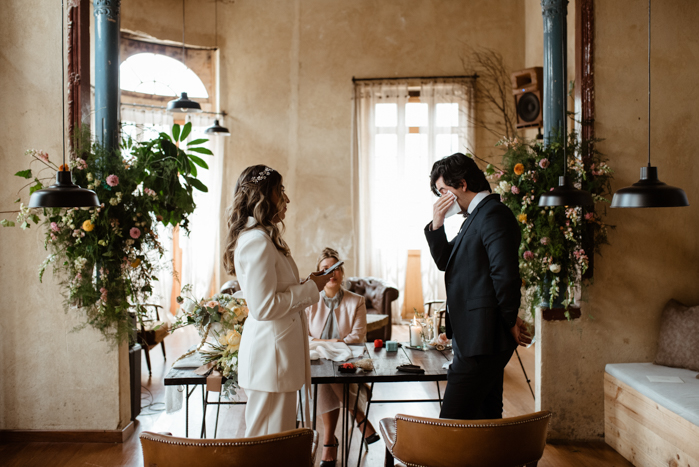 Grab Your Tissues
The most memorable moment for everyone would have to be Felipe crying the whole entire symbolic ceremony. Yes! In nine years I hadn't seen Felipe cry as much as he did then. It was just extra special as one of our dear friends was our officiant. We absolutely cherished having our loved ones with us on our special day during these crazy pandemic times.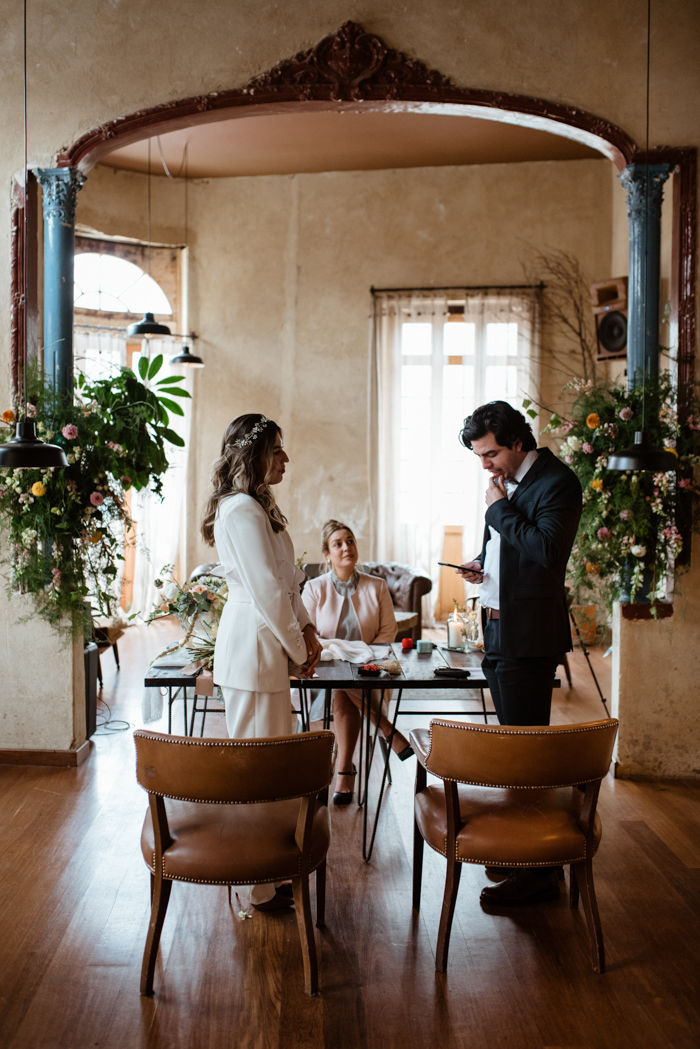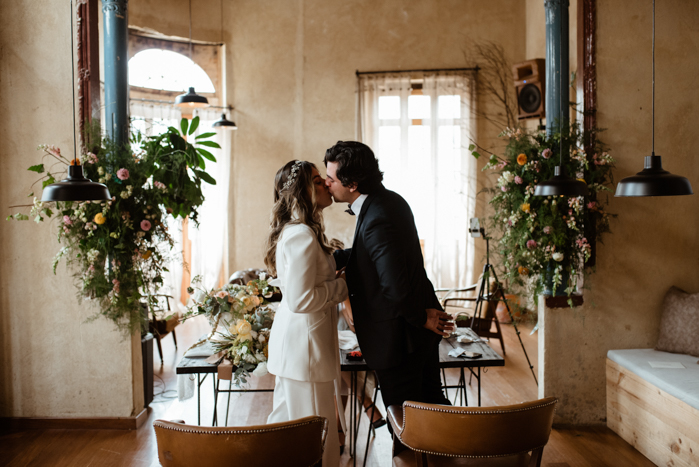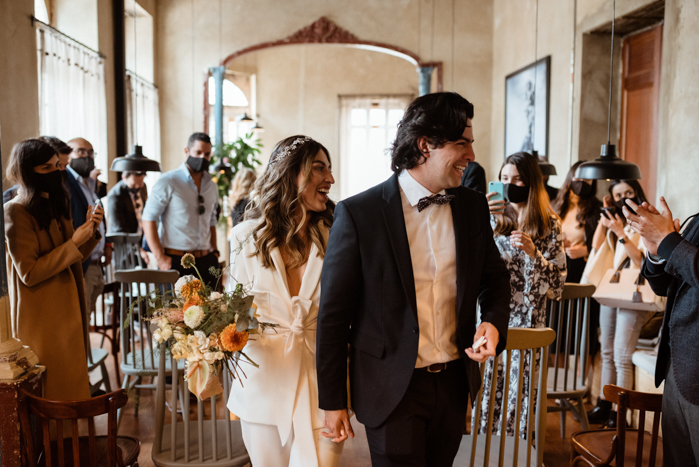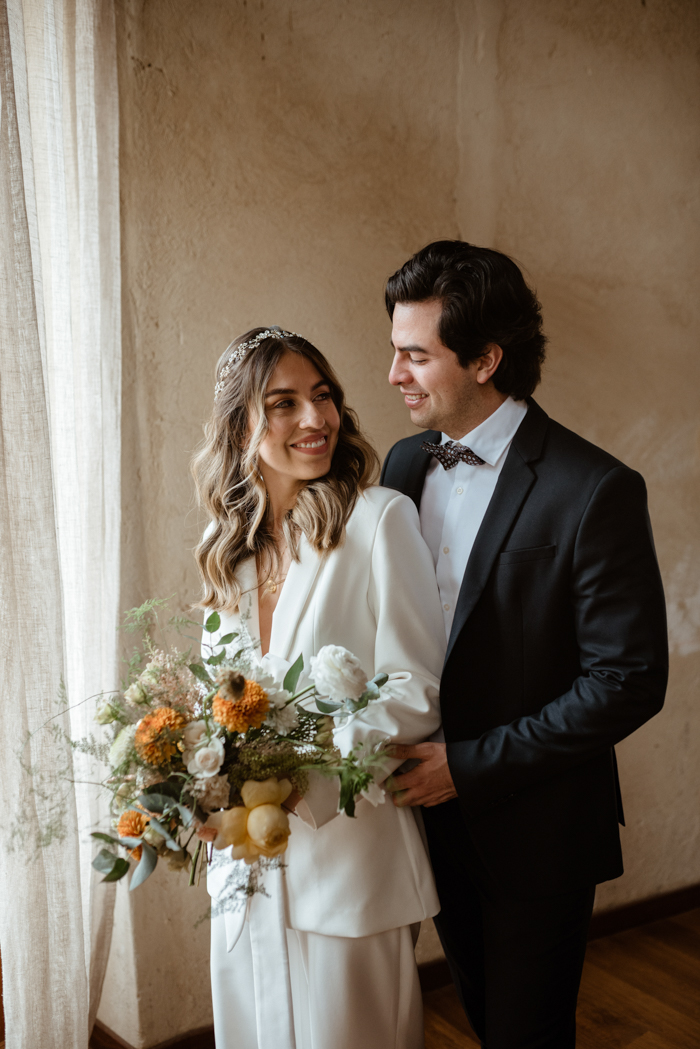 Including Loved-Ones On Your Big Day
We personalized our ceremony by having one of our best friends Irene be our officiant. We asked her if she would help us make a symbolic ceremony and it was the most beautiful thing ever. She got everyone involved by making each one of our guests wish our marriage one single word like happiness, joy, and love.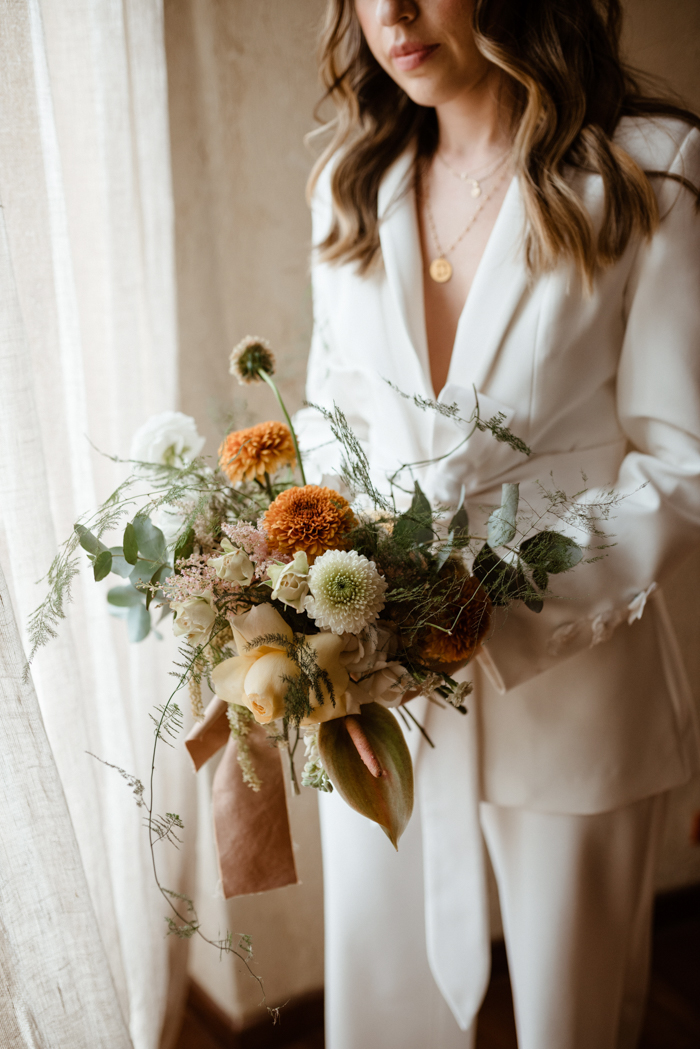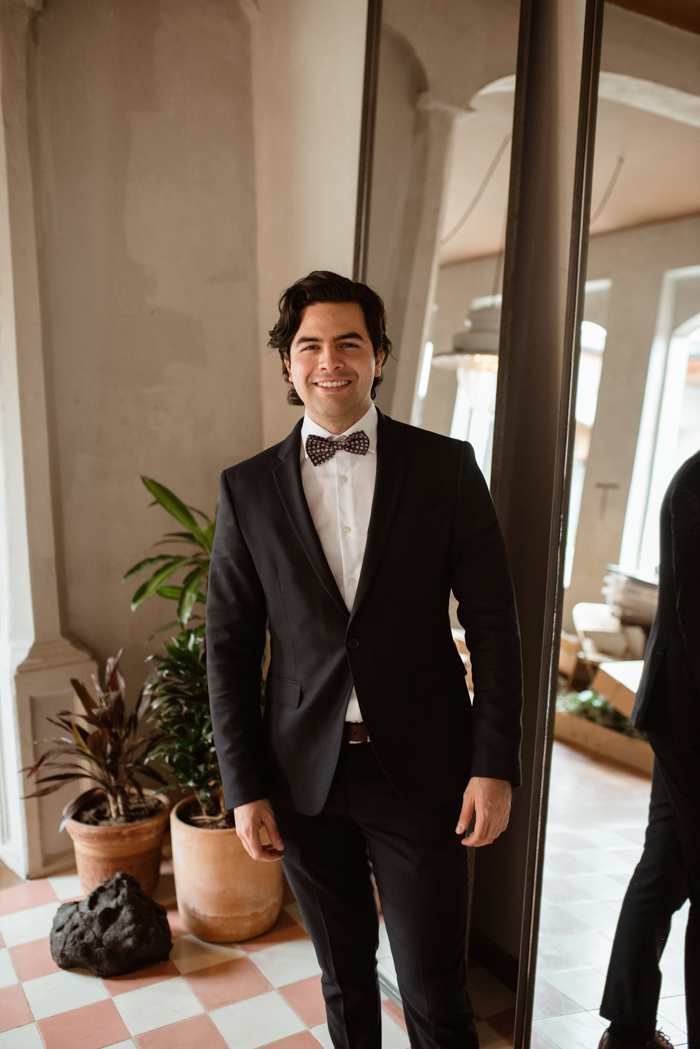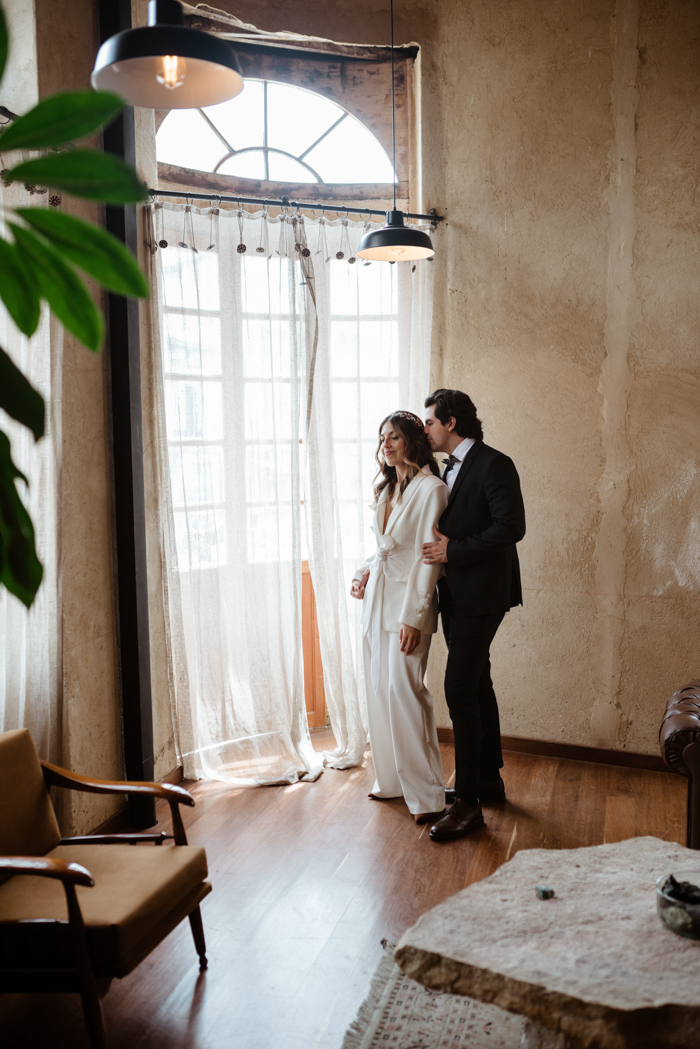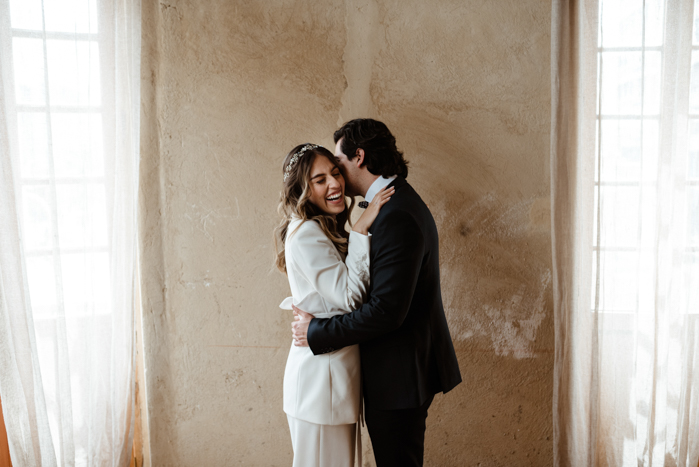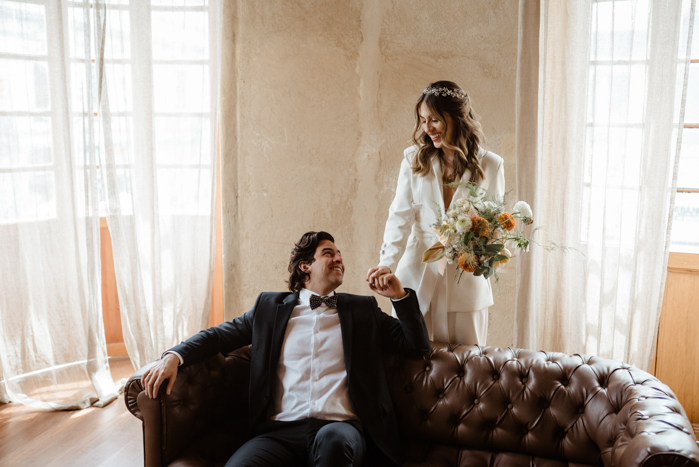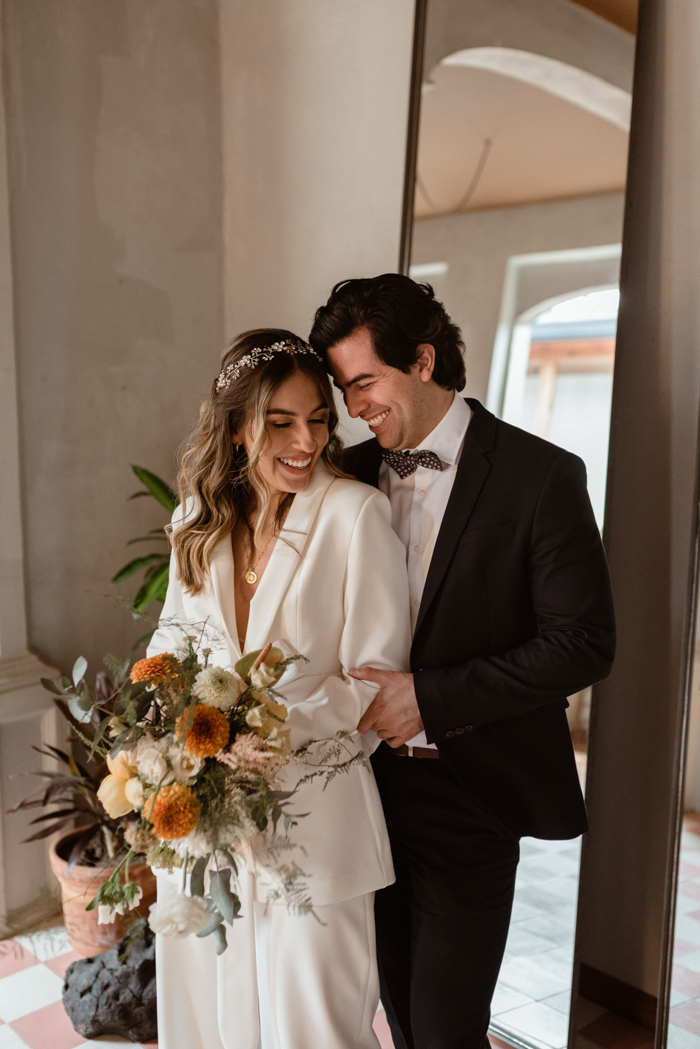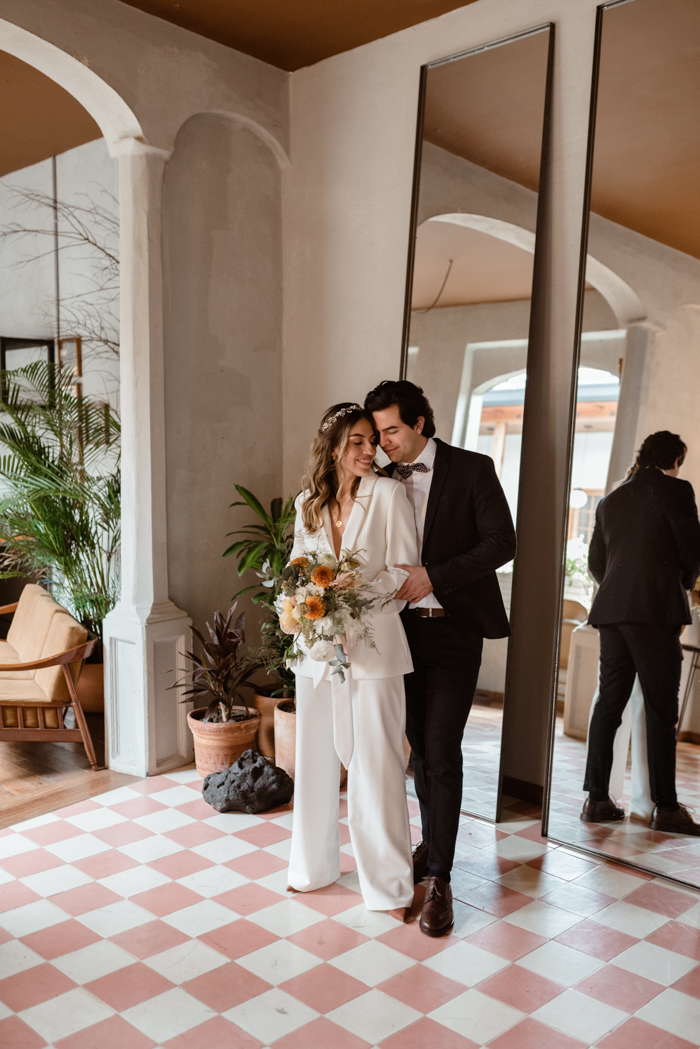 Working With Photographer Loop Studios
Ever since we saw the Loop Studios on Instagram we knew they had to be at our wedding. Sergio was the kindest and made us feel so comfortable, which was great because Felipe is camera shy. He got all of the photos we dreamed of and wanted.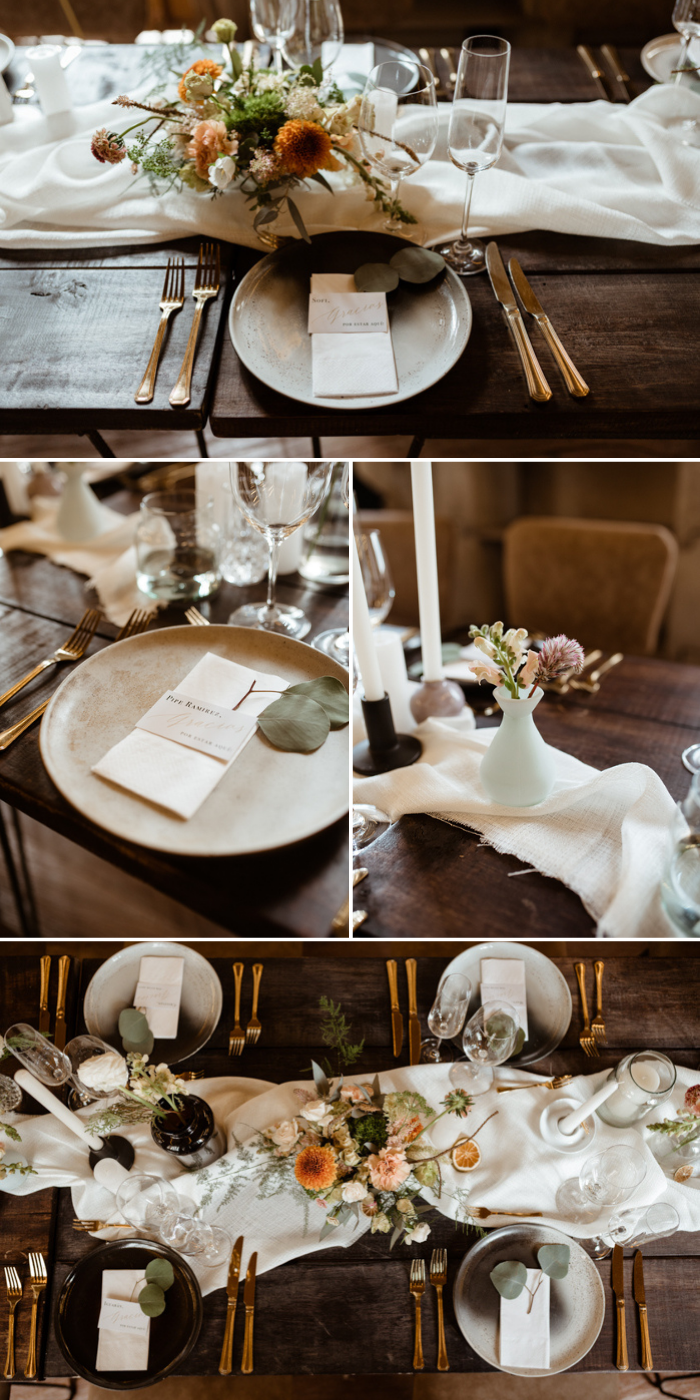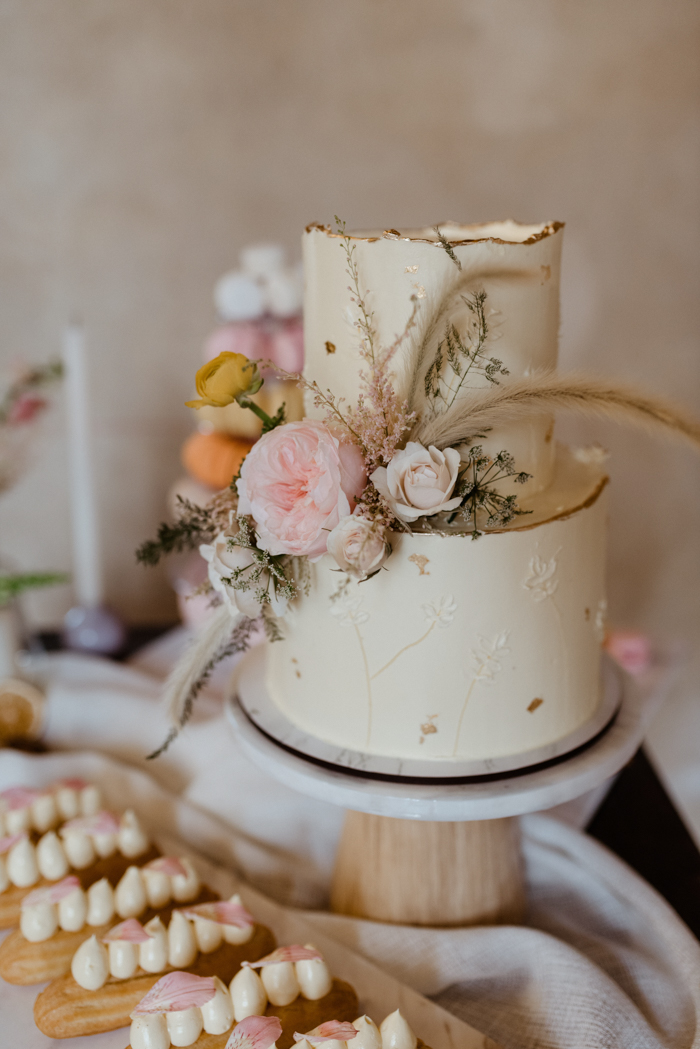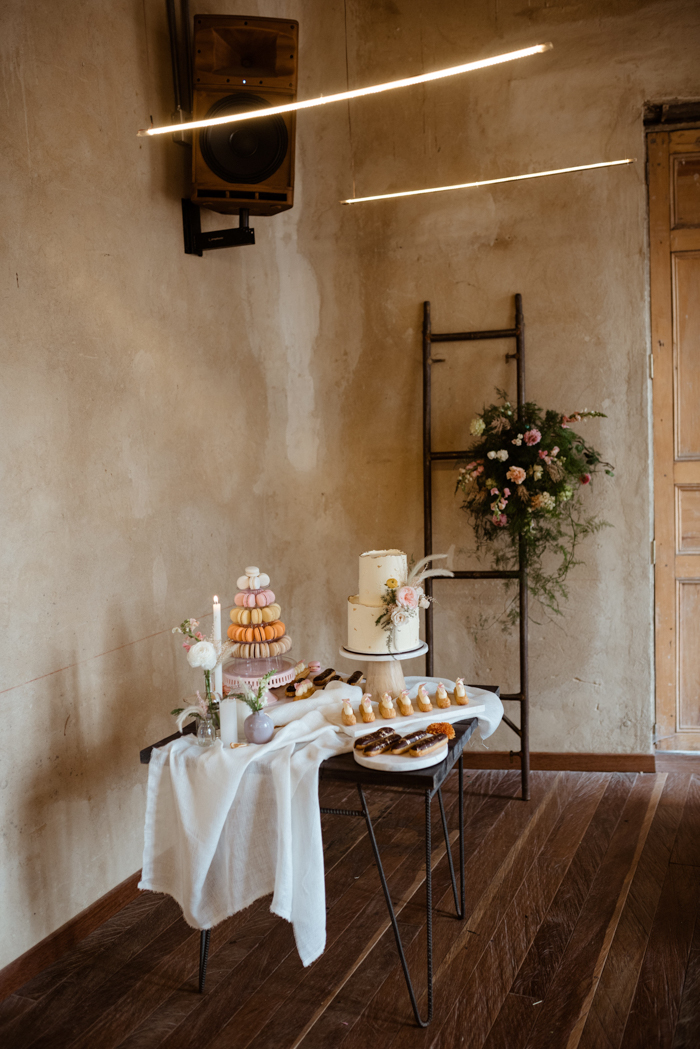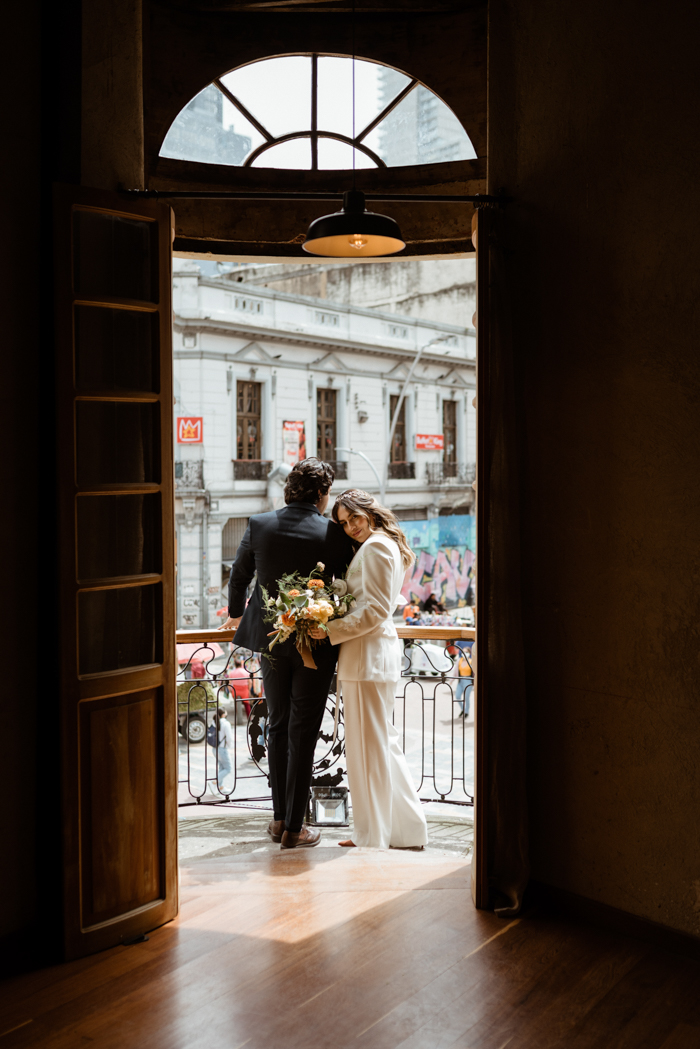 Congratulations to Daniela and Felipe on their stylish and fun-filled celebration. We're thankful photographer Loop Studios was present to capture every nontraditional element that made this wedding one for the books.
This intimate Bogota wedding goes to show that sometimes less is more. If you're feeling inspired to trim your wedding guest list and trade your traditional celebration for an elopement or micro-wedding—like Daniela and Felipe's—we've got you covered. Check out the ultimate wedding planning guide to kickstart your planning process.