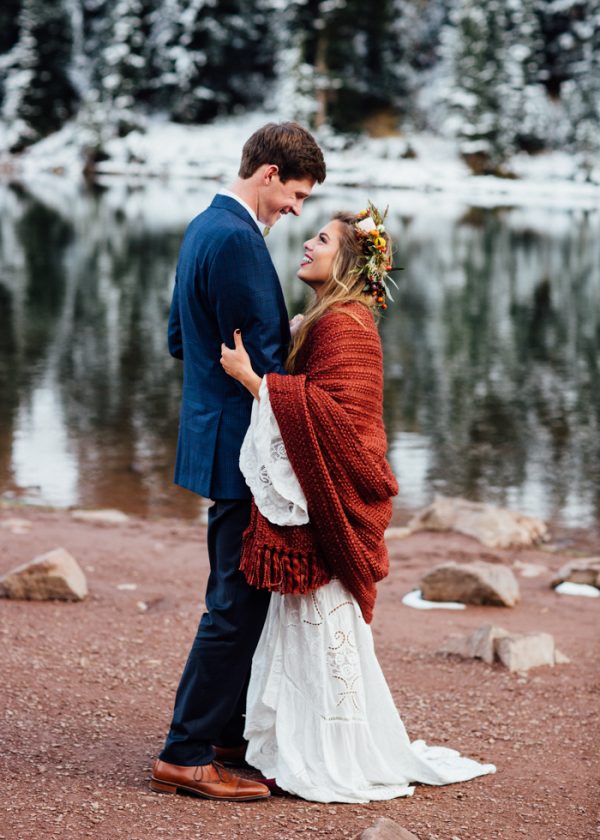 When Natalie and Lincoln had originally started planning their wedding, they imagined a big event with a giant wedding party and all the works. After some reflection, however, the couple realized they both ultimately desired an intimate Aspen elopement! The adventurous couple chose Maroon Bells for its seclusion and epic mountain views. There aren't many things cooler and cozier than a bride wearing colorful knits, and we think Natalie pulls off the look perfectly! We can't get enough of this elopement's autumnal florals by Mountain Flowers of Aspen and the couple's super sweet first look captured by Cat Mayer Studio.
The Couple:
Natalie and Lincoln
The Wedding:
Maroon Bells, Aspen, Colorado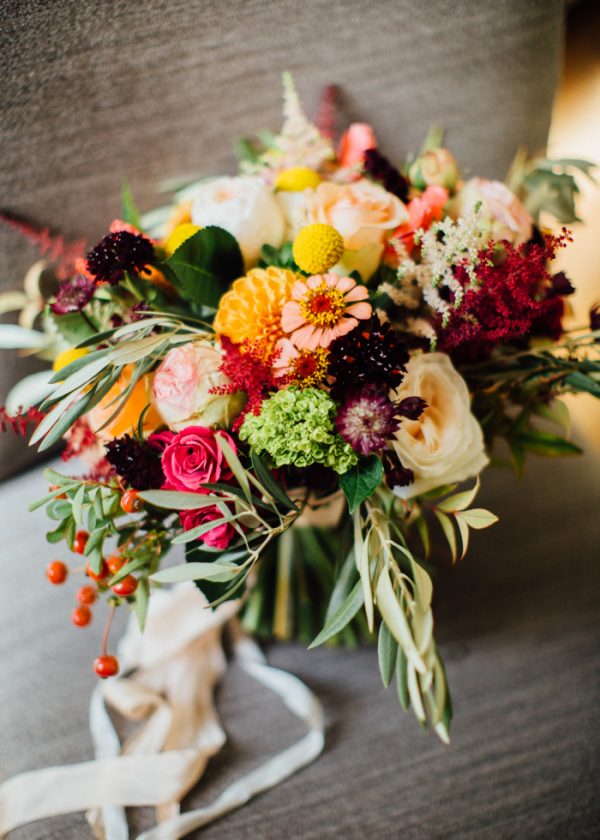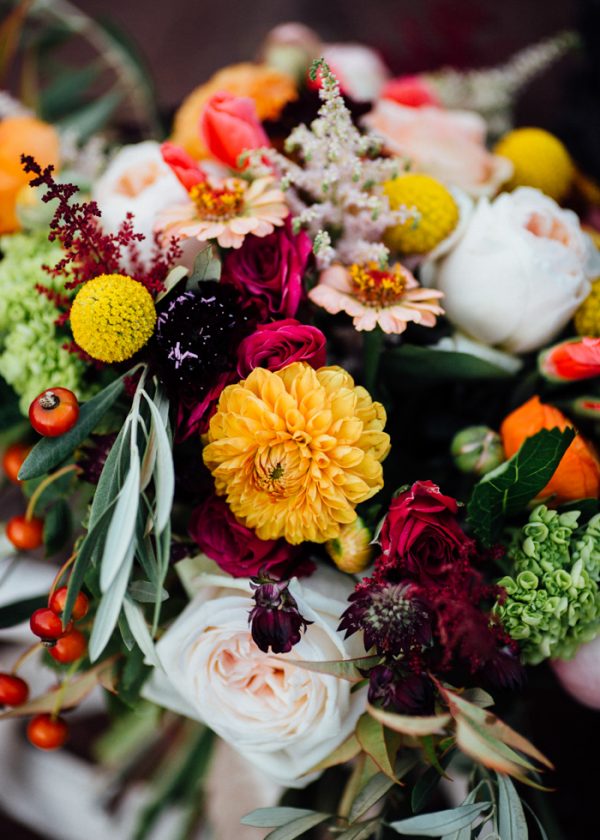 Right when we got engaged, Lincoln and I too began to plan a traditional wedding with a huge wedding party, at a venue, with cake, and speeches, and all that. About 8 months into the planning season, we started to think that that sort of wedding was not for us, because of the stress, and "great" decision making, and the people pleasing that came along with a traditional wedding. And we just did not have peace about proceeding forward with this grandiose wedding. So…we began praying about other options. And we felt a desire to elope put on our hearts. And the majority of that desire came from the dream of having a peaceful and intimate wedding, one that we could plan together and make EXACTLY what we dreamt of. Our greatest desire for our special day was peace and joy, so in about a month, we planned a day that revolved all around that.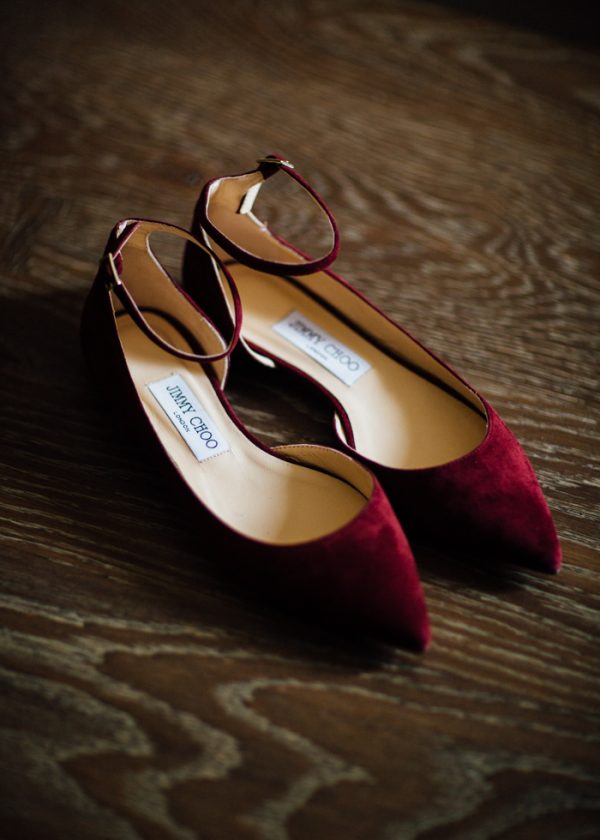 Well, once Lincoln and I decided to elope, we only had about a month to plan all the details. So…I had very few options for wedding dresses because I needed to buy something that could be ordered and shipped in about a week. But I knew I wanted to play up the nature of Maroon Bells, and I'm such a carefree and adventurous bride, that I knew my style would be relaxed boho.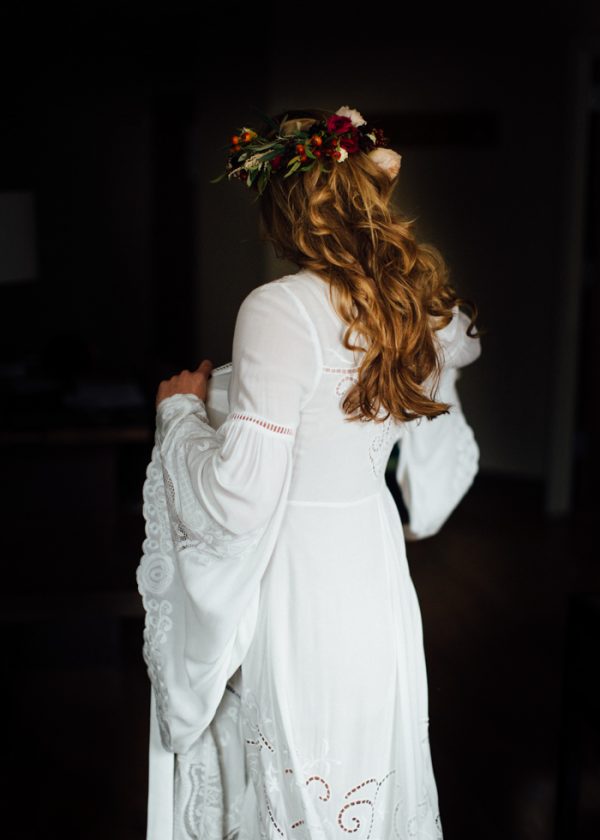 I started my search at BHLDN because I have worked at Anthropologie in the past. Seeing that they didn't have any long sleeve dresses, I tried Free People next. Which I found beautifullllll dresses there; however, there was one catch: they only came in one size and were no returns. So I had to pick a gown that I knew I would love AND that would also fit. So I picked this beautiful all white and lace gown that wrapped and tied in the back. It also had these long bell sleeves that played up my boho vibe.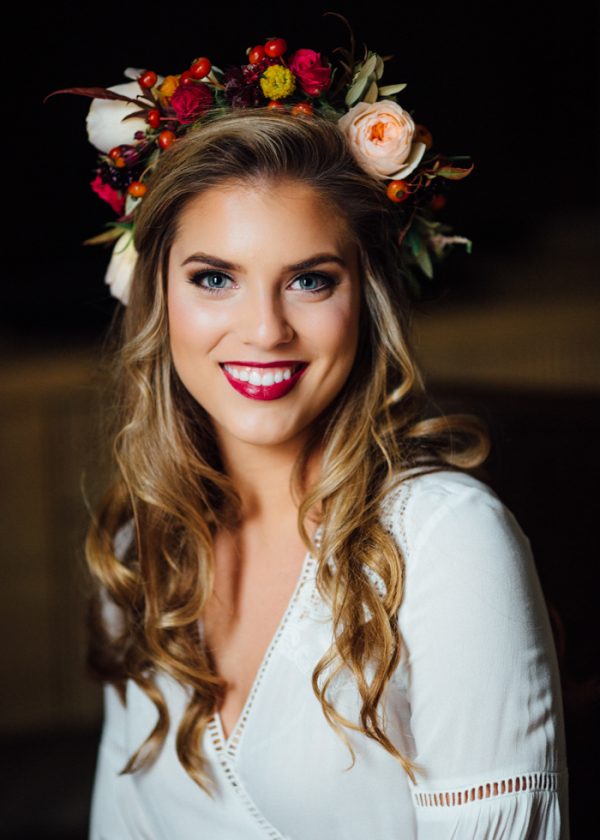 I topped the dress off with a very organic bouquet and flower crown with simple bordeaux colored, suede flats. Because I knew it was going to be cold at Maroon Bells, I also brought a bordeaux colored chunky, knit blanket which I covered my shoulders with during the ceremony. I also did my own hair and makeup, which I've loved to do all my life. But I did spend many of nights leading up to the wedding on YouTube watching wedding makeup tutorials.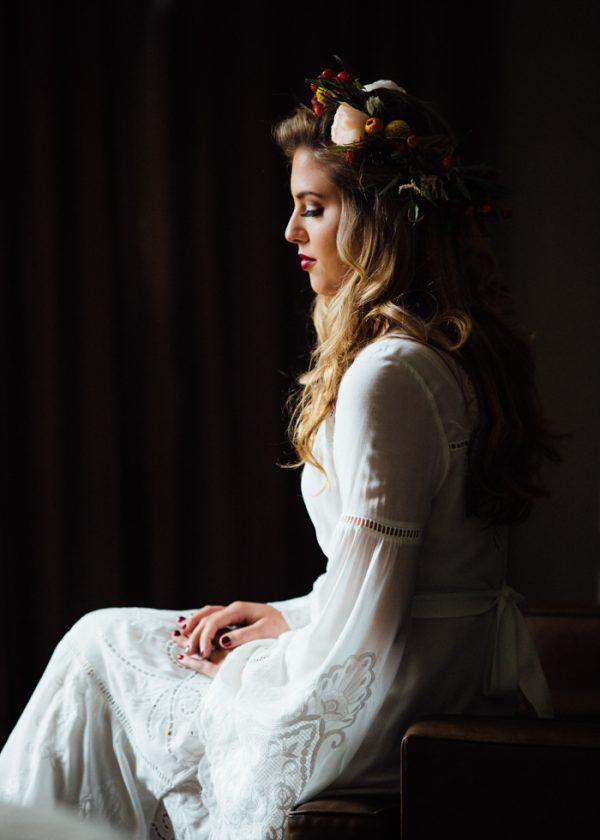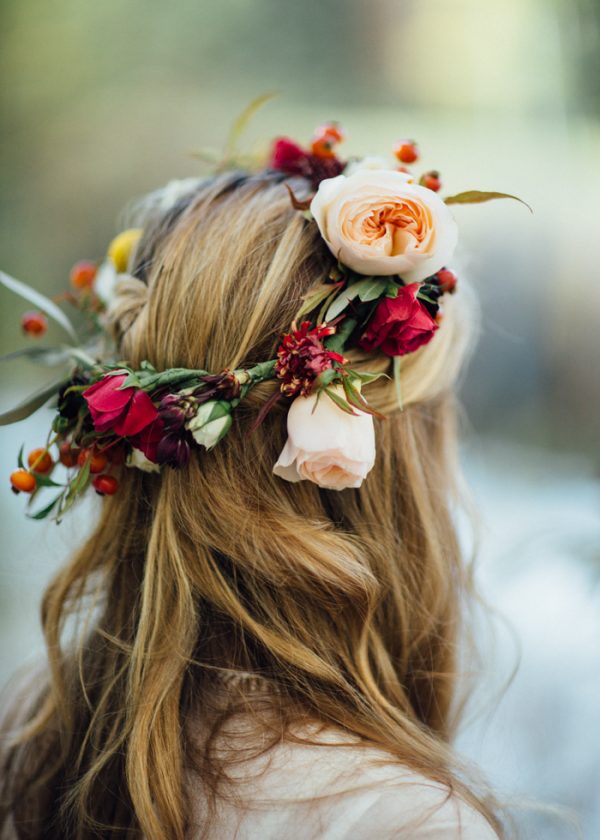 Neither Lincoln nor I had ever been to Maroon Bells before our wedding; we blindly chose this location based on a few pictures we found online. So, we arrived to Colorado one day early with hopes of scoping out the location for our ceremony. Thursday morning we made our way out to the park to find it entirely different than what we researched! It had snowed the previous night so the entire location was covered in a foot of snow, the clouds were so heavy that you couldn't even see the bells, and it was so cold and windy that I couldn't wrap my head around putting on a wedding dress. But…our sole purpose for coming all the way to Colorado was for adventure, peace, and spontaneity, so we didn't let it get us down!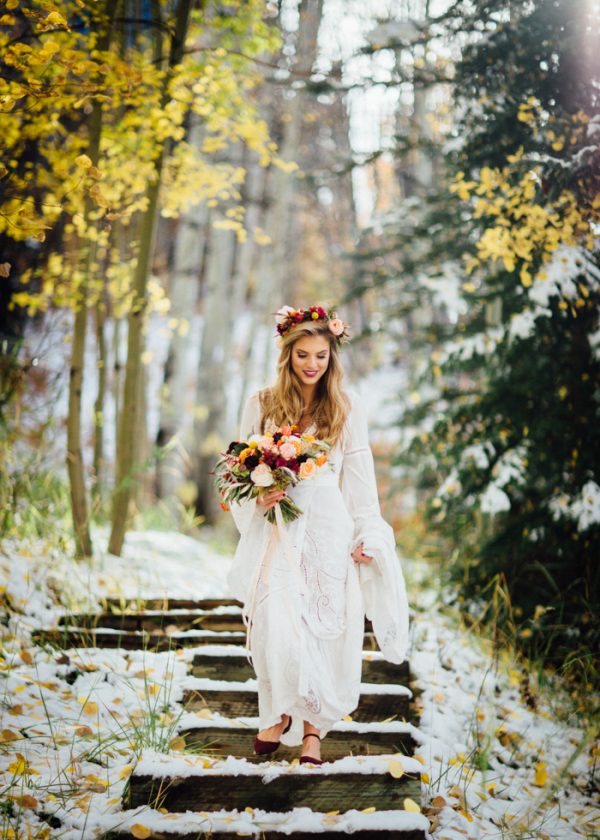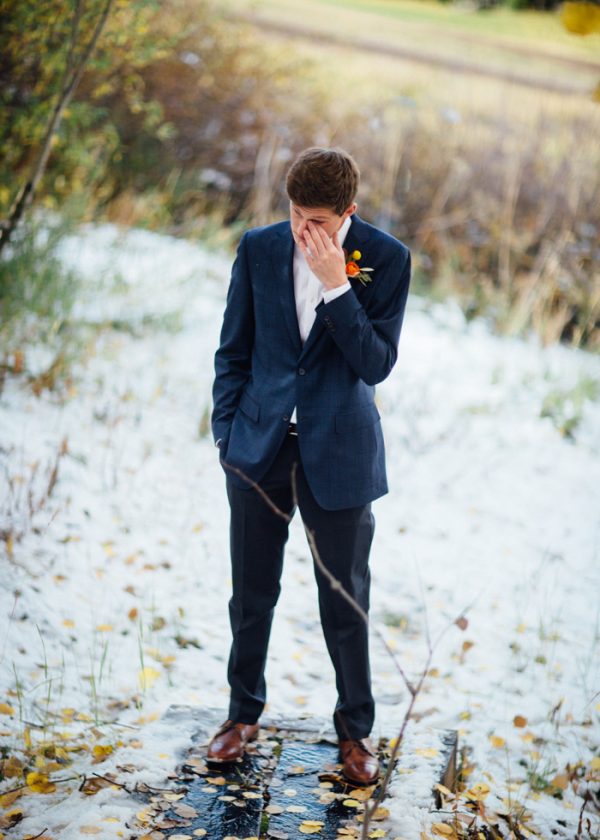 After choosing our ceremony spot, we went back to the hotel to get ready. In between that time, the skies cleared up, the sun came out, and the majority of the snow had melted. It was such a blessing! So when we went back out to the ceremony spot that Thursday evening, we had all the perfect weather conditions: a touch of snow on the ground, no wind, and crystal blue skies..making it such a picturesque wedding.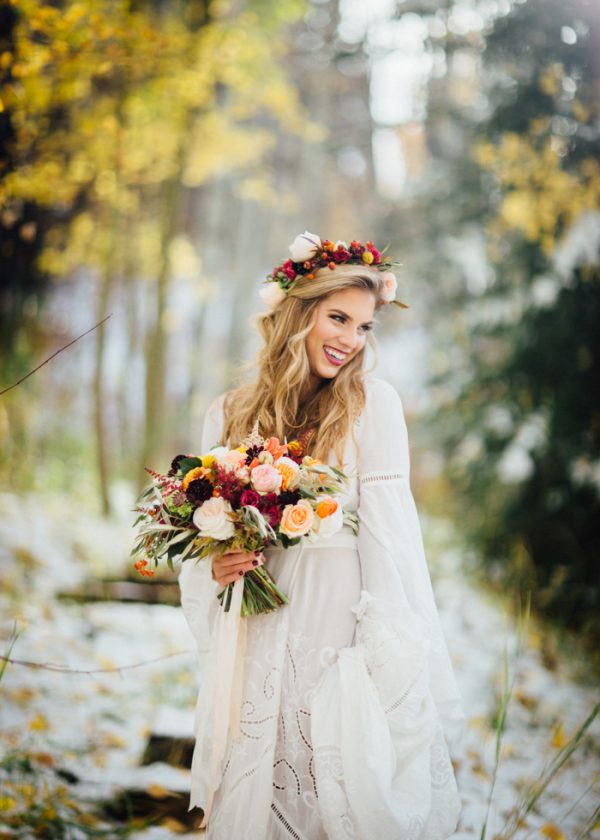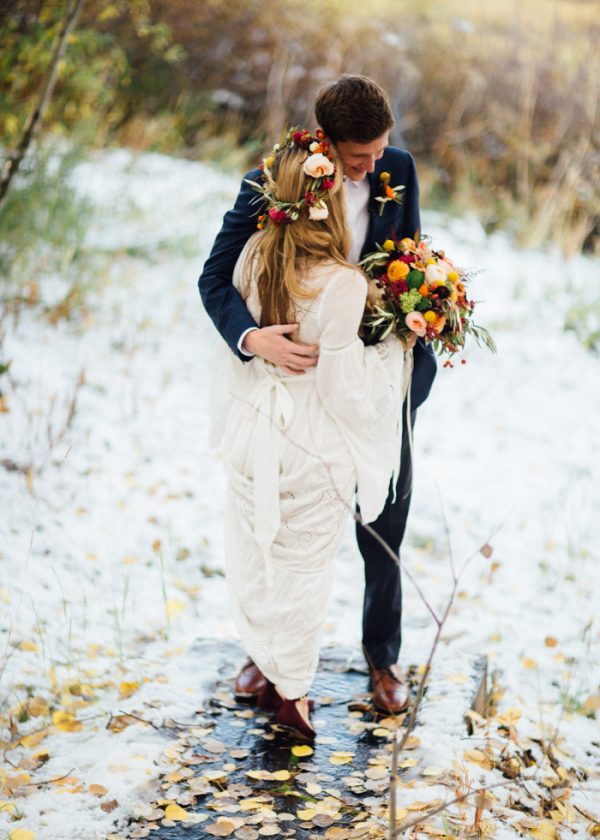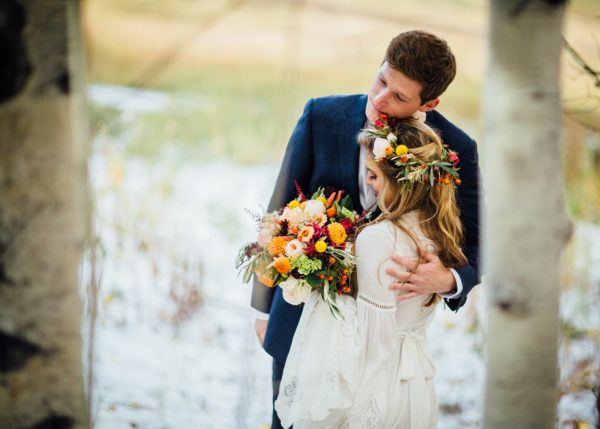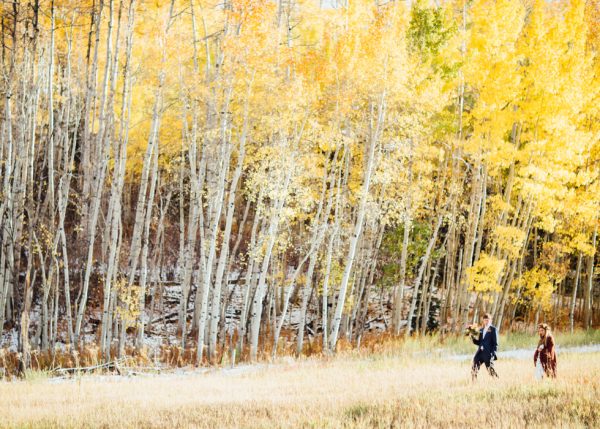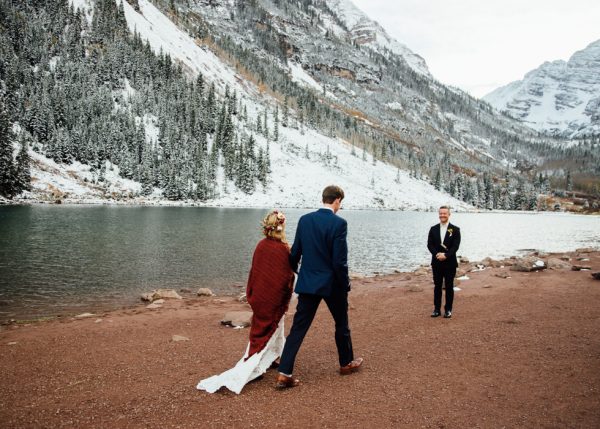 Once we decided to elope, Lincoln and I wrestled with the social stigma that came along with "eloping". First, from our own minds. We had to ask ourselves if we could be okay with having a wedding that was so unconventional, so different, and so not like the "deep south". We had to ask ourselves if eloping would be enough? Could we be okay with no one being there, no clapping, no speeches…? With much prayer, all those fears were taken away. We were able to plan a wedding that was so exactly what we wanted, that all those little formalities became negligent.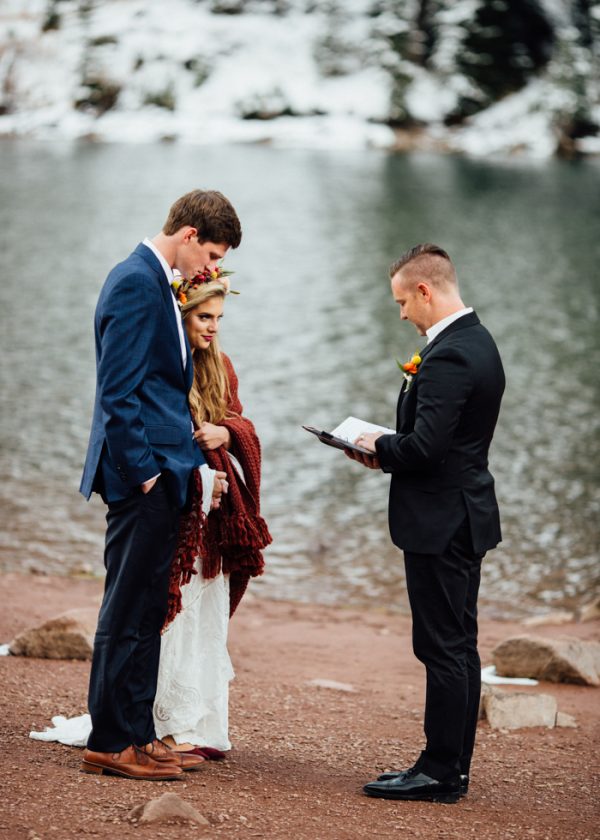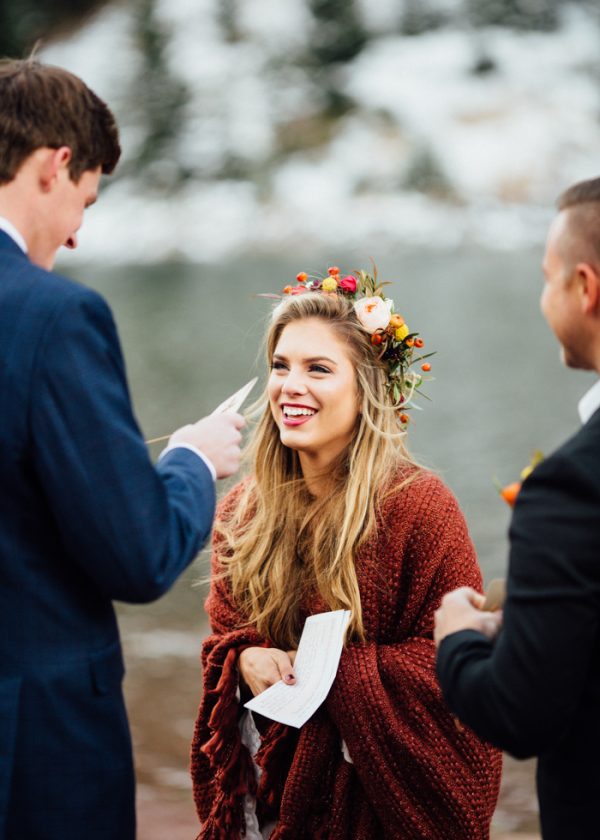 Second, we had to ask ourselves if we would be okay with what everyone else might think about our decision to elope. Because it was so different and so "unlike us", we had to prepare for whatever backlash might come. But again, we were so sure with our plan, that that too didn't matter. So I would like to say to all those unconventional brides out there, those who are going against the status quo, DO IT! Being able to plan the wedding of our dreams, regardless of what everyone else wanted, was so so special! And truthfully, we were praised after the fact for being so bold by all our friends and family.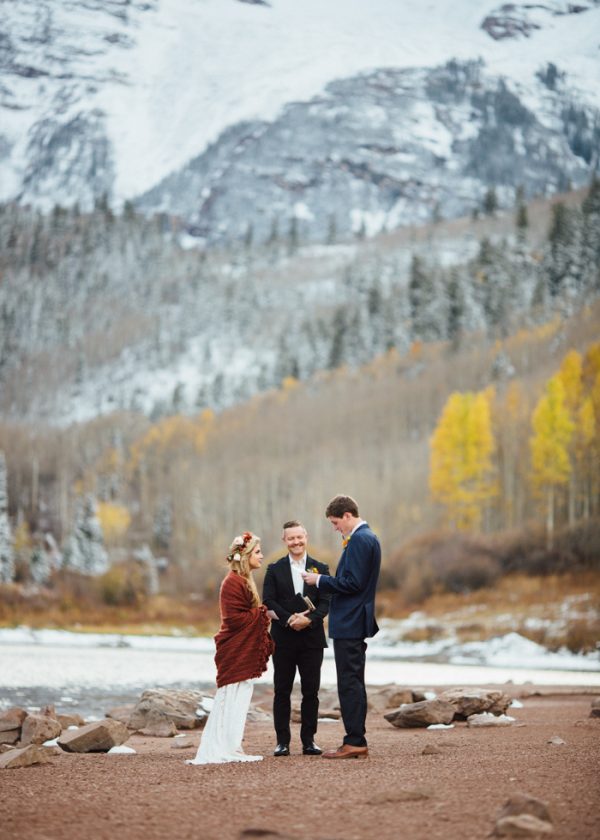 One of the most important details for me about our ceremony was what our pastor was going to talk about during his message. Our two pastors actually work with my husband, so we already had a good relationship with them prior. But we also spent the weeks leading up to the wedding in premarital counseling with them, which furthered our relationship. So Grant-our pastor- had a lot of really personal things to say about us during our wedding.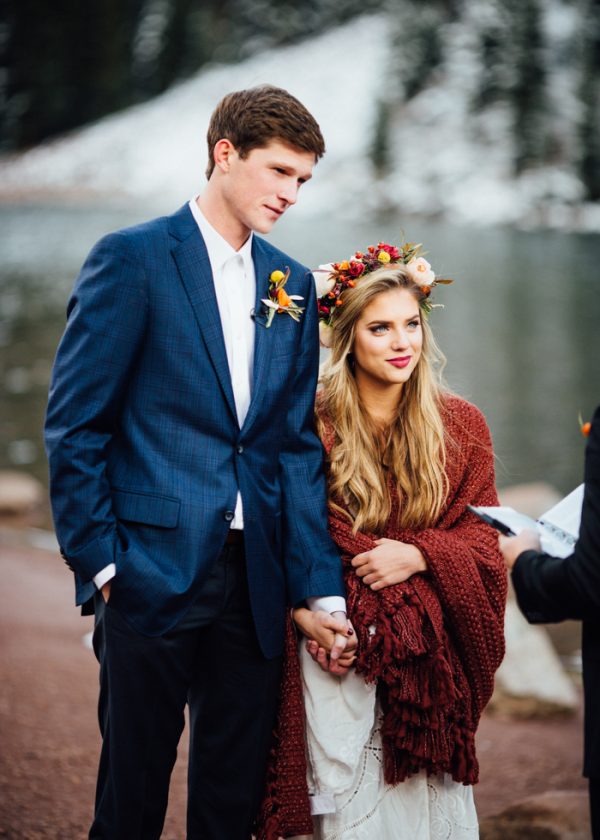 But the thing that stuck out for us was Grant's analogy between our physical setting at Maroon Bells and the future of our marriage via the trees. He said that the life of a tree could be studied by looking at its rings. That you could see everything about the life of a tree like its seasons, good and bad, through its rings. And like the trees (which surrounded us), marriage could also be examined throughout the years. Like trees, we would ebb and flow with the seasons, ups and downs, good and bad.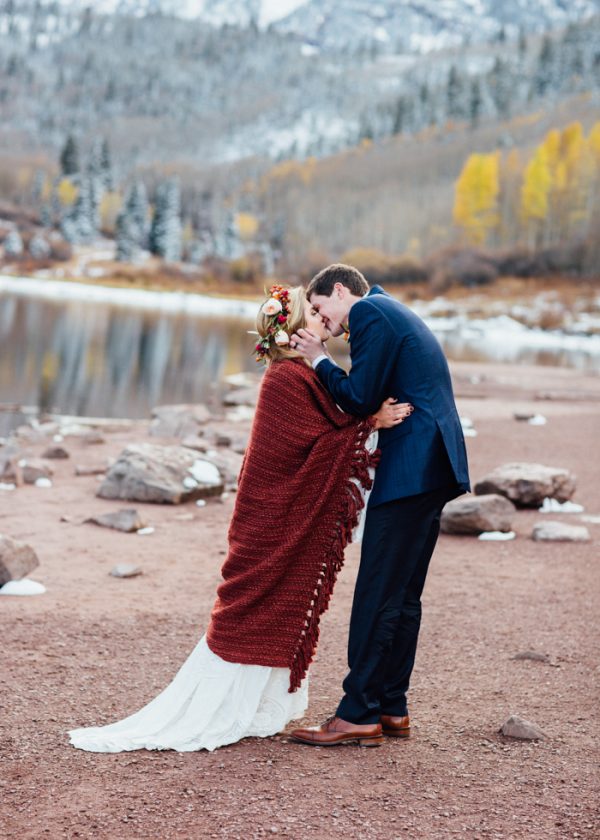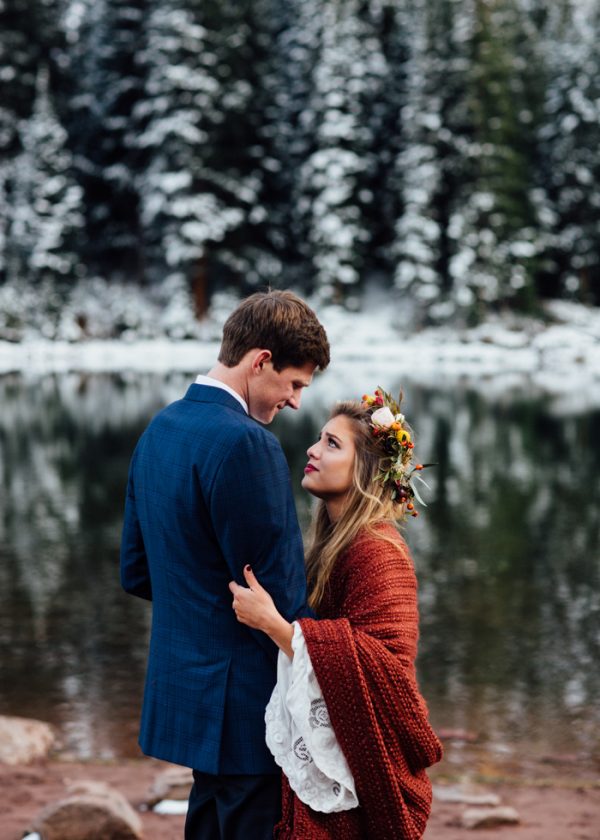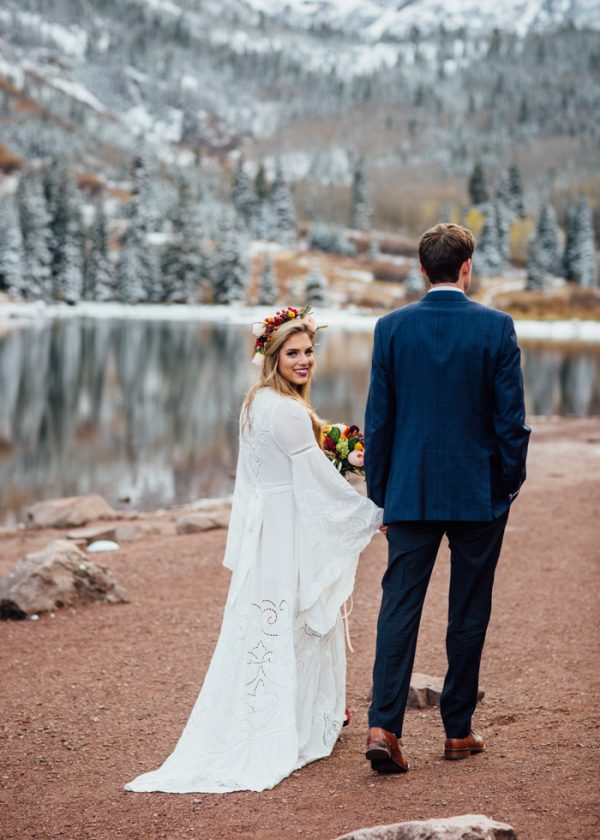 Lincoln and I found our photographer through our videographer. Jami and Cat had done numerous weddings together, so they assured us that they worked great together! And that was very true! They were very professional and efficient. One would set up a prop and lighting and then they would both shoot at the same time. They communicated to each other sweetly and effectively. Cat was very complementary of all of our day of choices like dress, flowers, shoes, hair, and makeup. She definitely calmed all my nerves and assured us we would have some great shots. She also turned our Sneak Peak around in one day!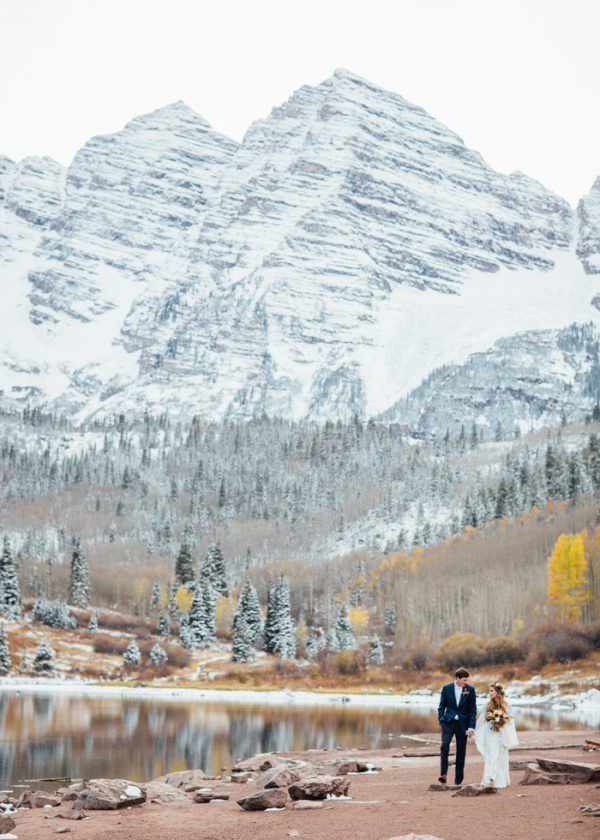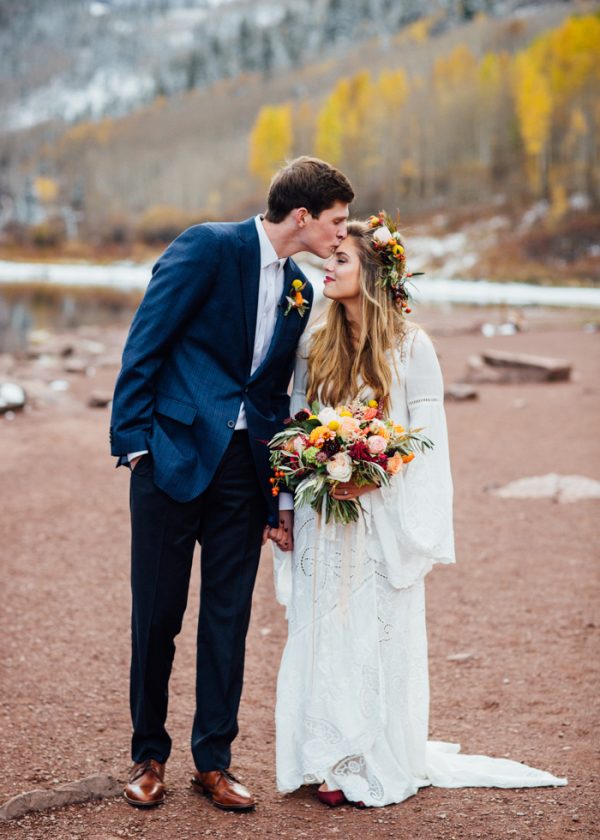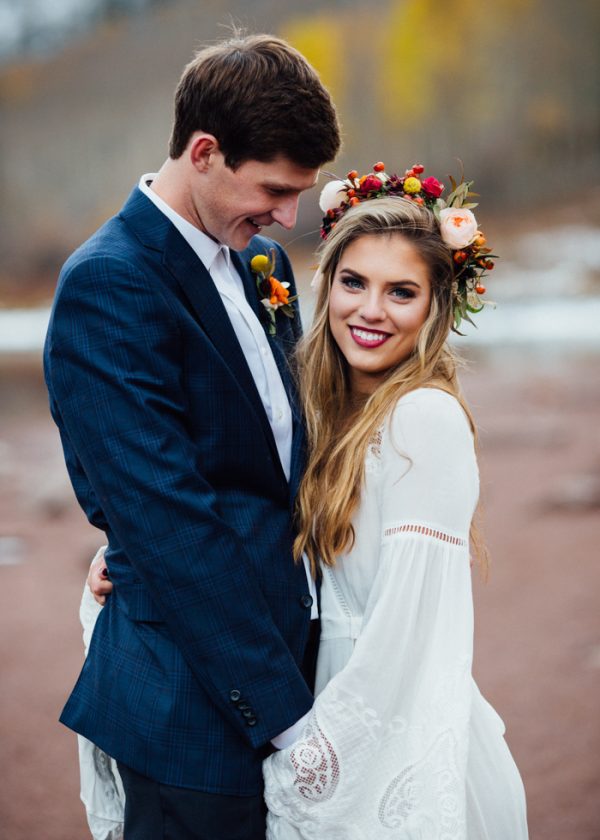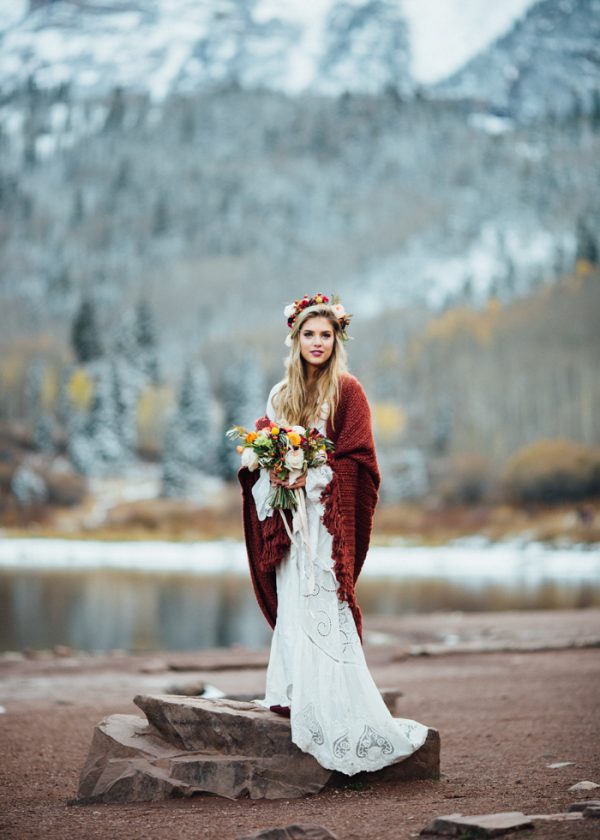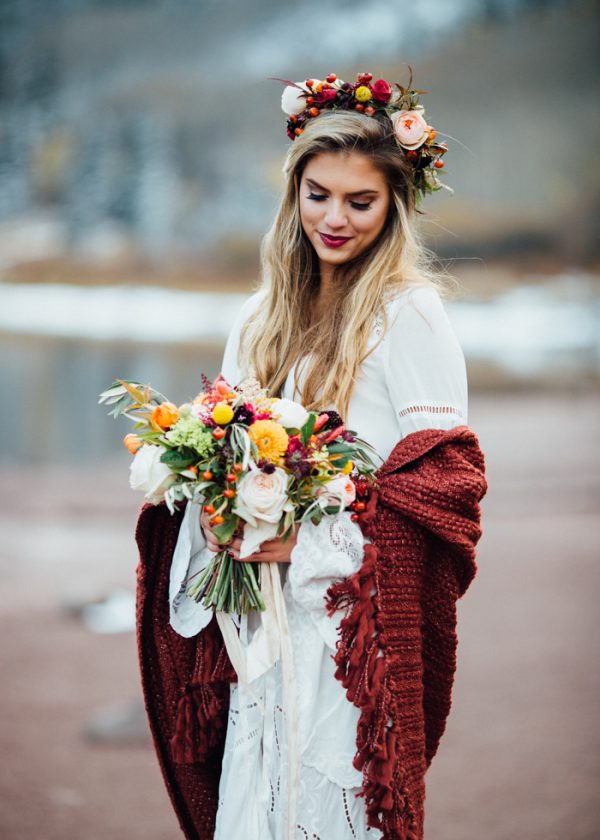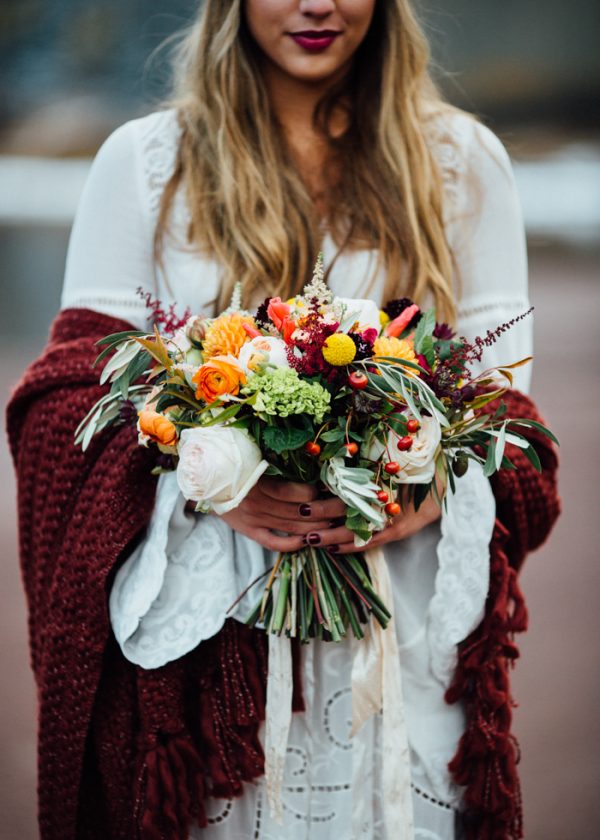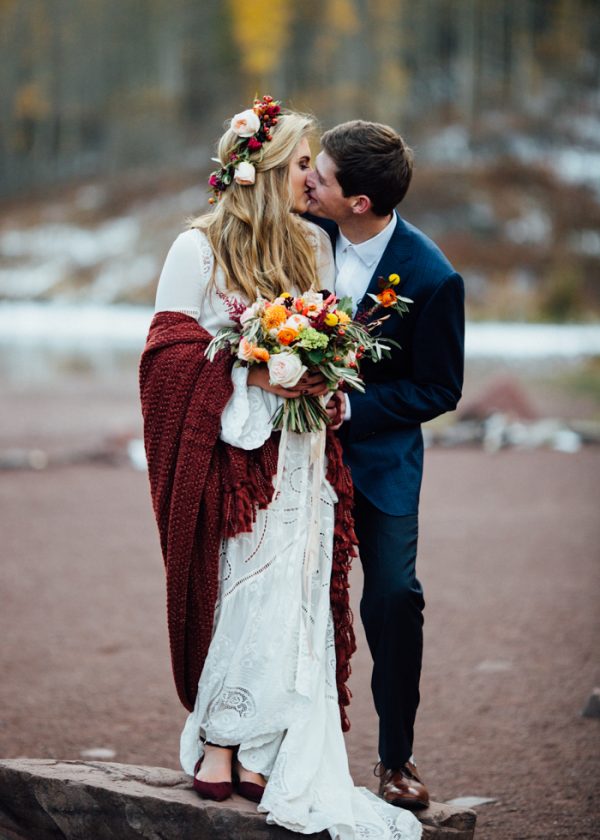 Congratulations to Natalie and Lincoln, and a special thanks to Cat Mayer Studio for sharing their Aspen elopement with us. Love the idea of a boho mountain elopement? Then you've got to see this stylish and secluded Olympic National Park elopement!