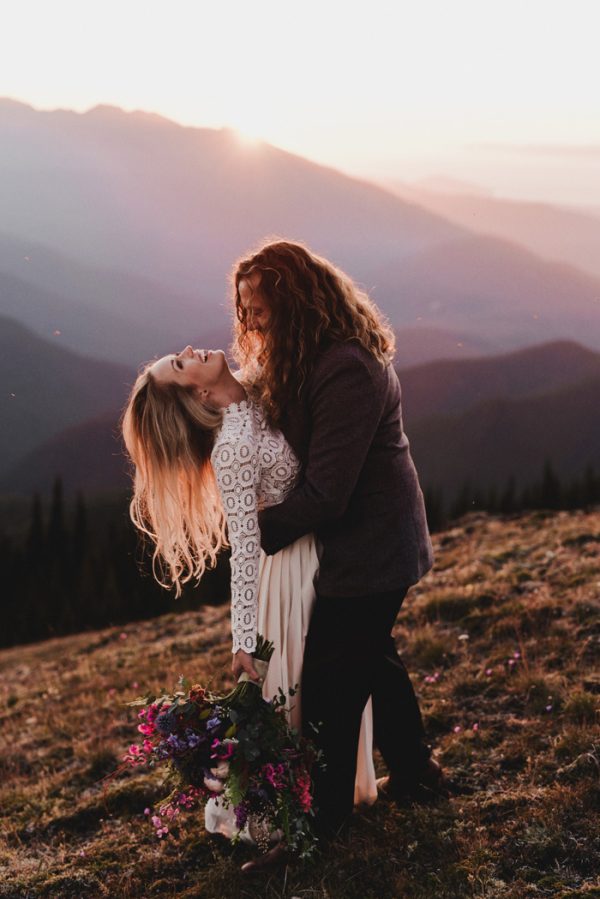 Margot and Israel are naturally drawn to mountains and seclusion, so they chose an Olympic National Park elopement for their special day! The couple had an intimate ceremony in the forest, shared some bubbly in thrifted mismatching champagne flutes, and ended the day with a sun-drenched stroll through the mountains. We can't get enough of Margot's high-neck boho Self-Portrait gown and Israel's super cool tweed Ted Baker suit. Photographer Noelle Johnson captured every moment of Margot and Israel's elopement beautifully, including some of the most epic golden hour portraits we've ever seen!
The Couple:
Margot and Israel
The Wedding:
Olympic National Park, Port Angeles, Washington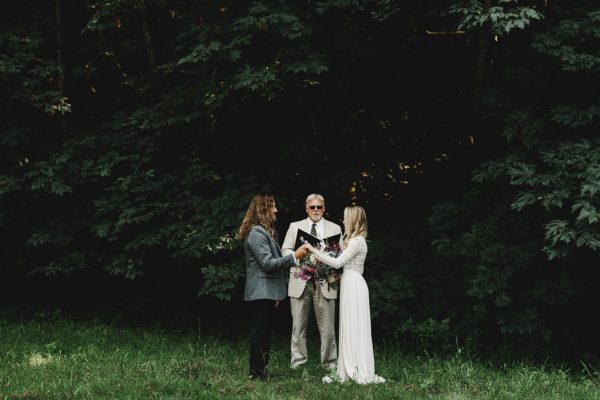 We both knew we wanted to visit a stunning scenic location on our wedding day, and we are drawn to mountains and seclusion. Most of our early planning went into reading about places in the Pacific Northwest, an area we had never traveled. We also wanted to find a photographer who would capture our vision, and when we found Noelle, it all fell into place.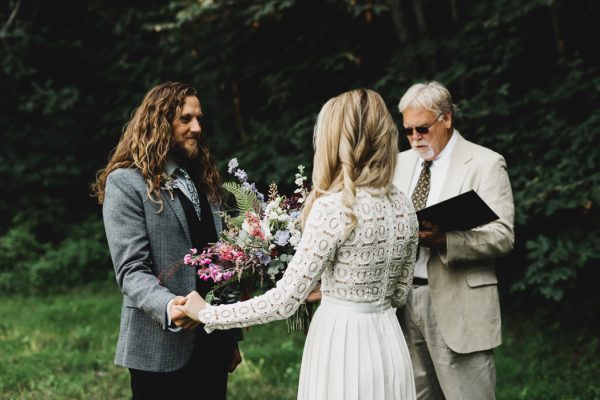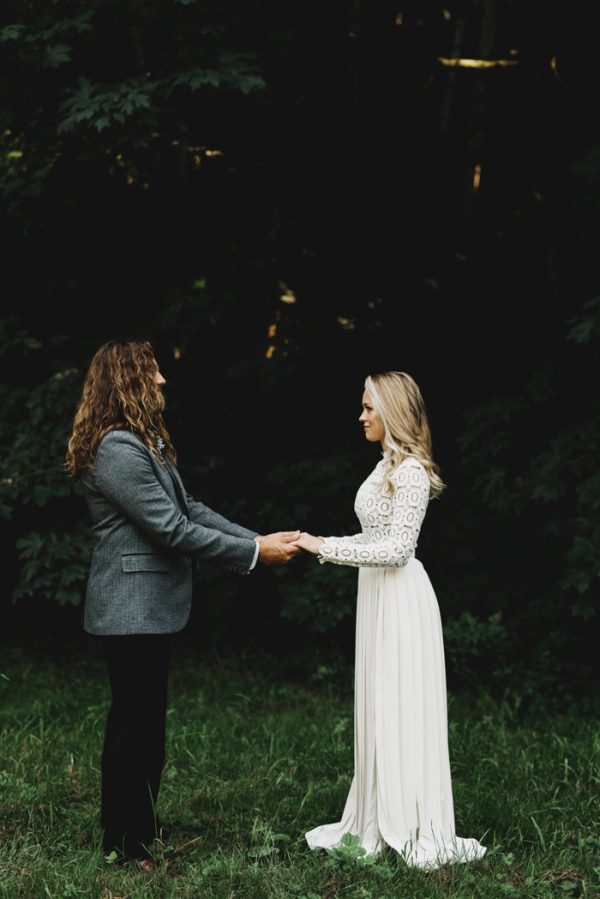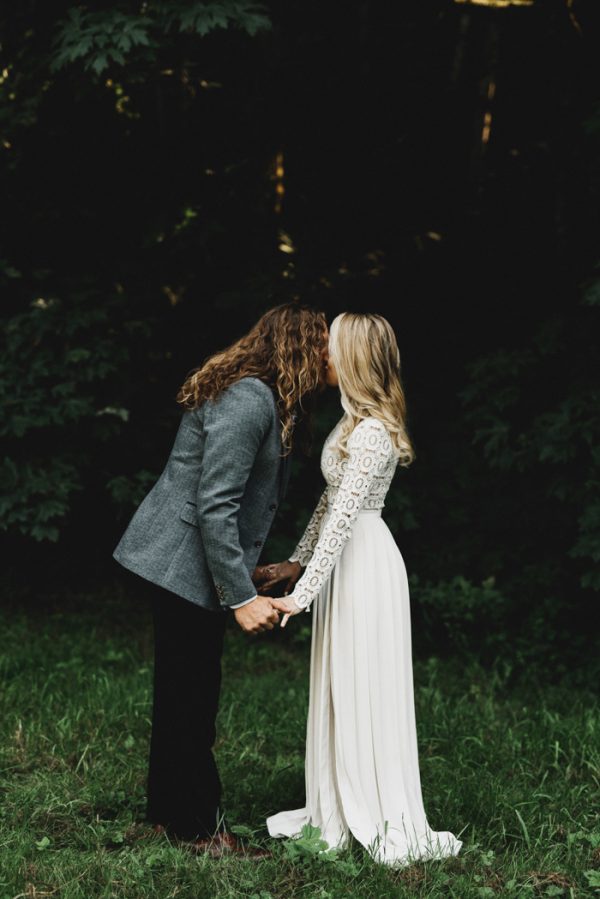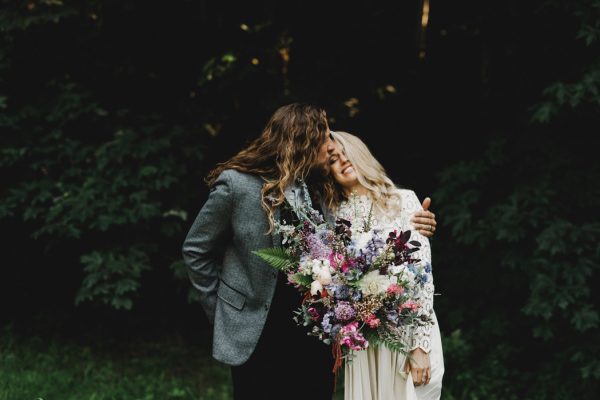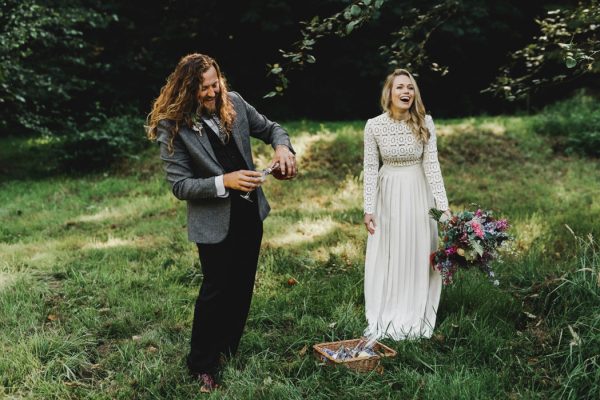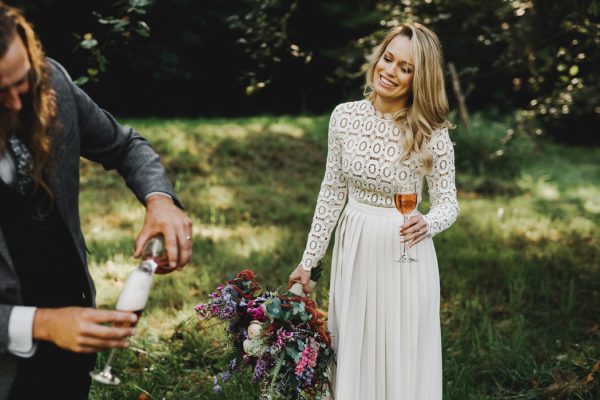 Staying spontaneous with some of the details turned out to be incredibly fun. The day before we got married, we bounced around thrift stores in Port Townsend to find five mis-matched champagne flutes and a basket to use for a toast with our officiant, his wife, and Noelle. We fell in love with the town in the process, and that day really added to our adventure.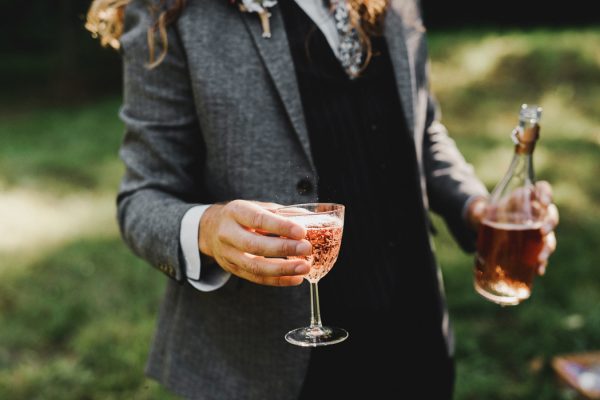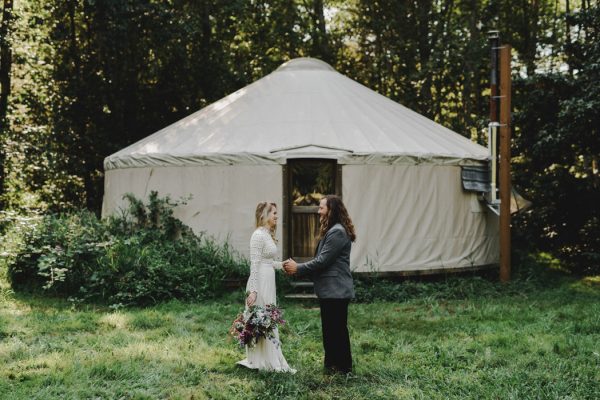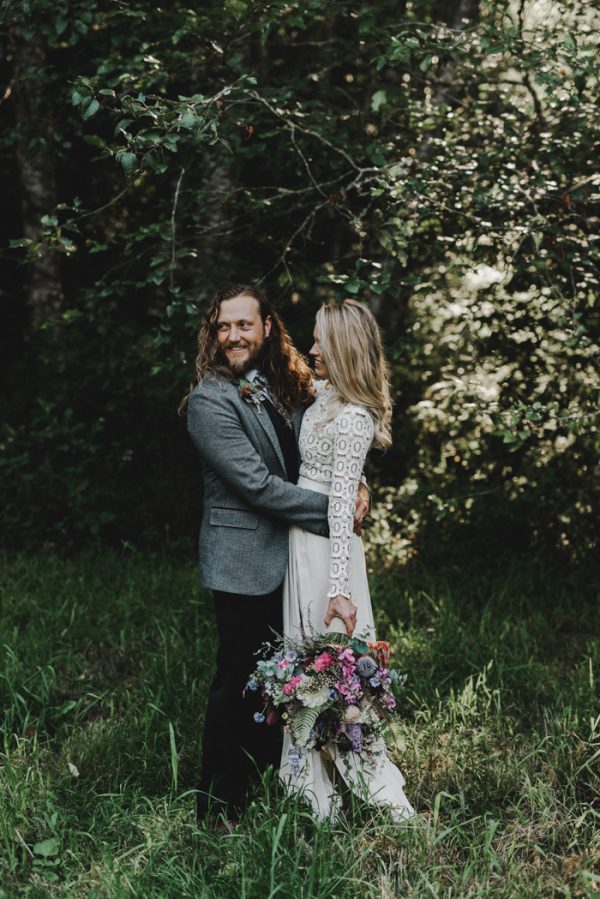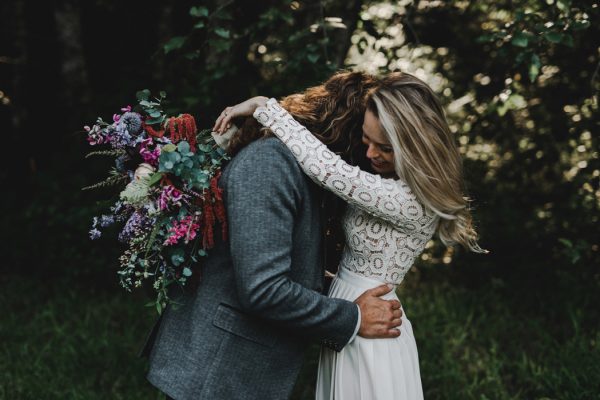 We wanted to resemble simple old-fashioned elegance with a touch of bohemian character. We loved the combination of the long-sleeved, crochet knit dress with the tweed coat and vest. The large wildflower bouquet and matching boutonniere were our absolute favorite accessories.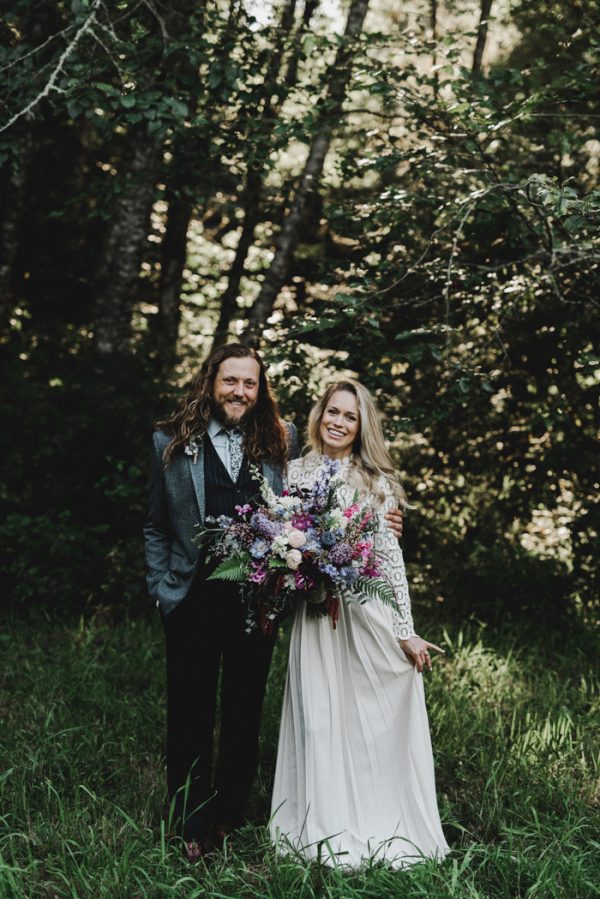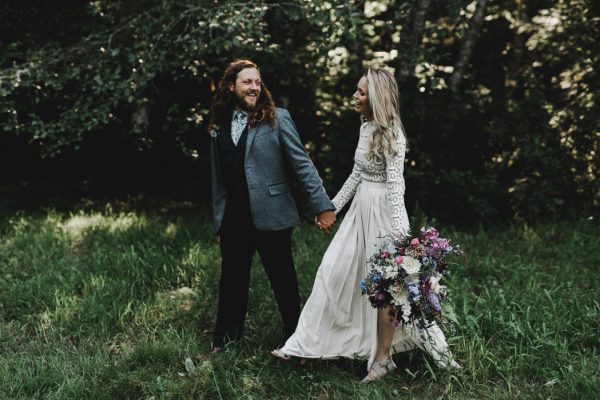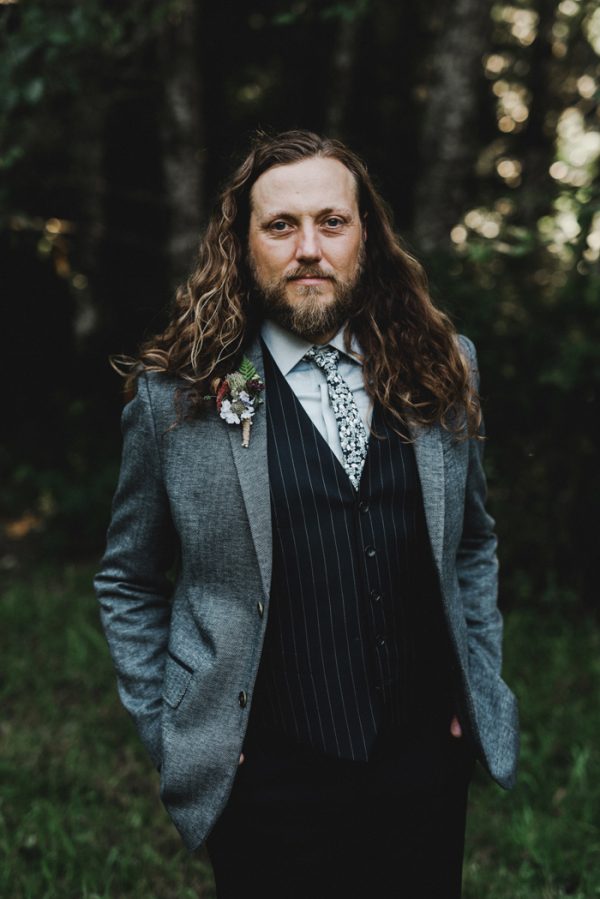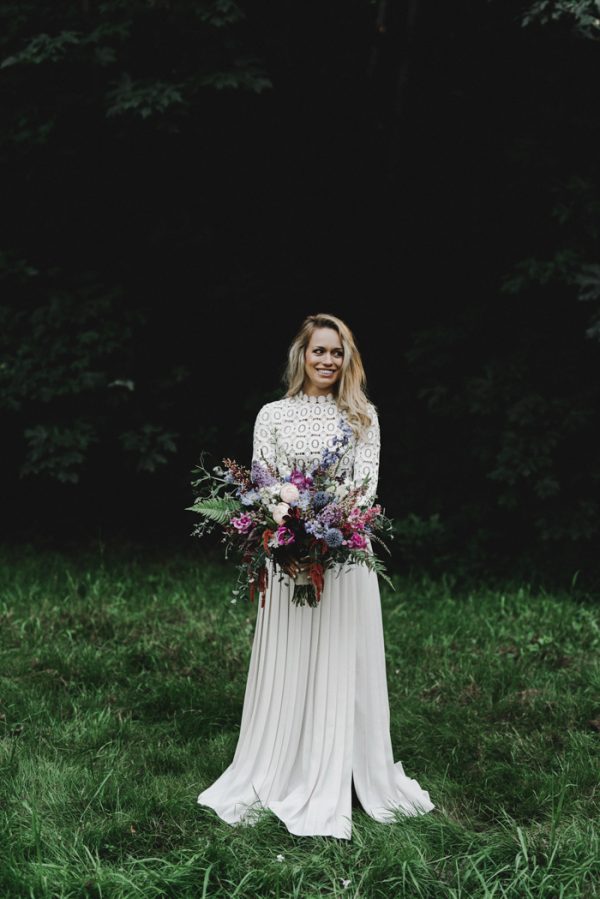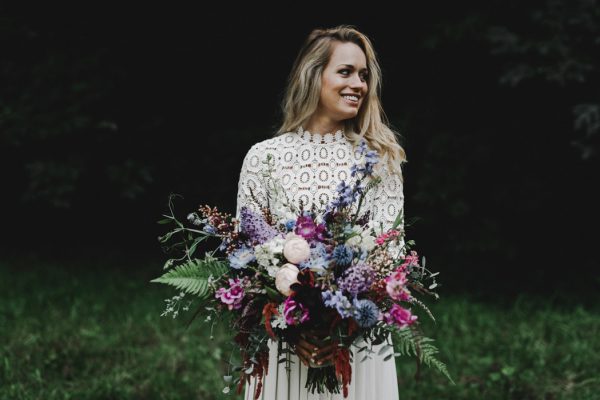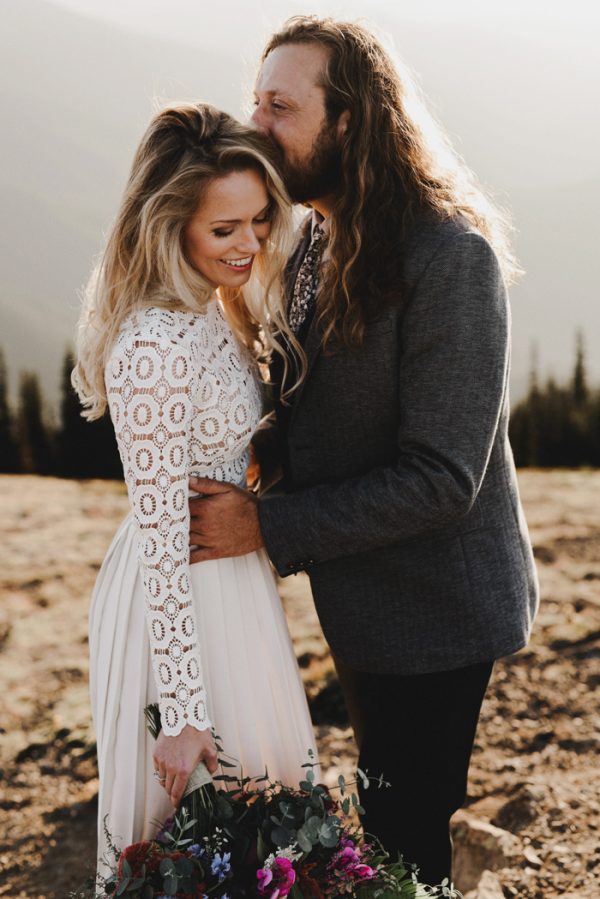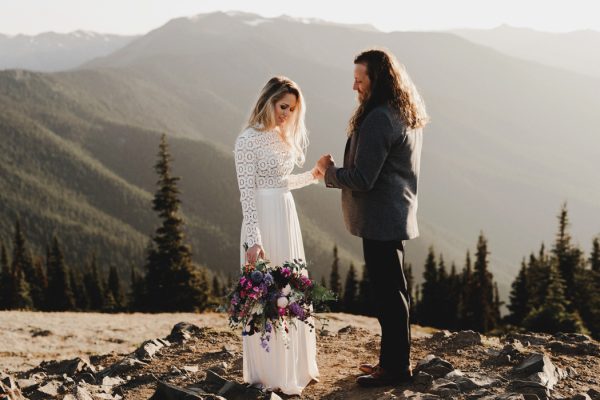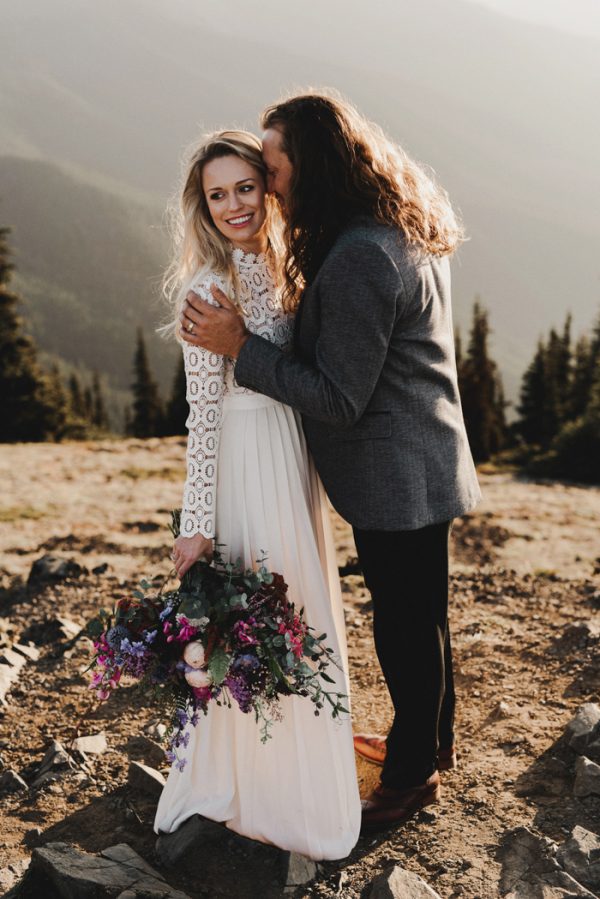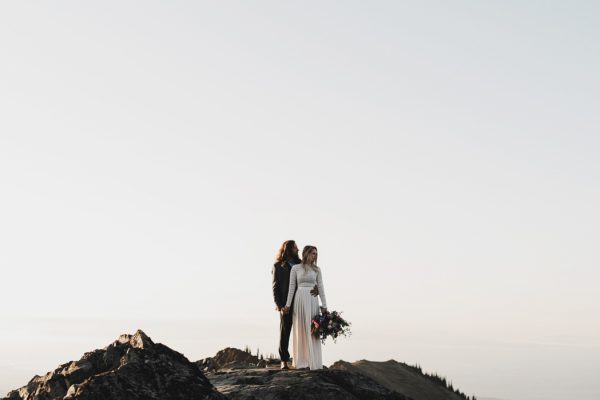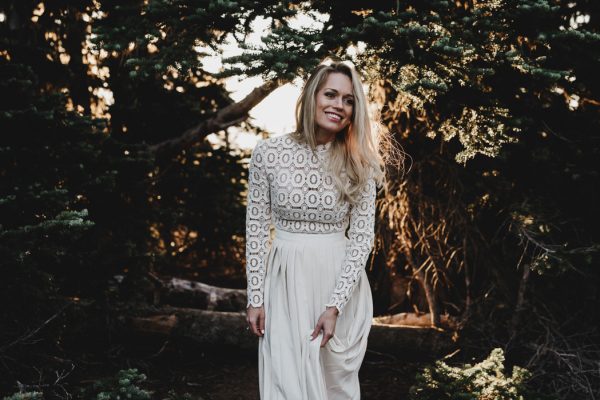 After seeing photos of Deer Park on Noelle's website, we knew we had to go there. It's a wild gem set high in the Olympic Mountains with expansive views, beautiful trees, and it's not as popular with tourists. It let us step back in time.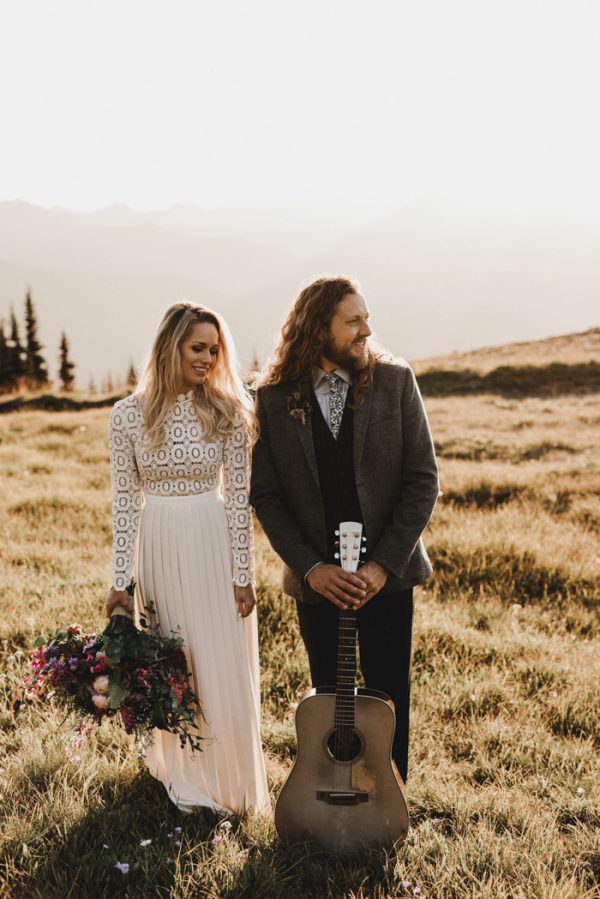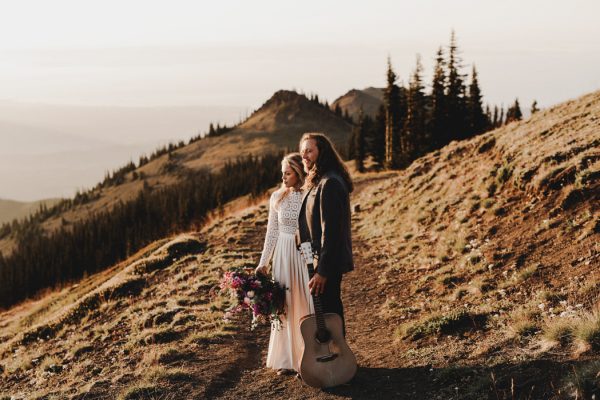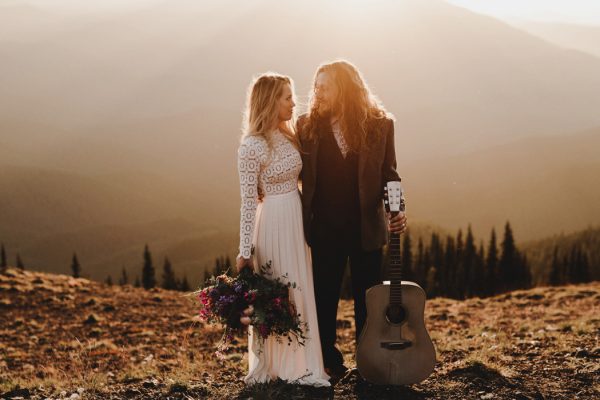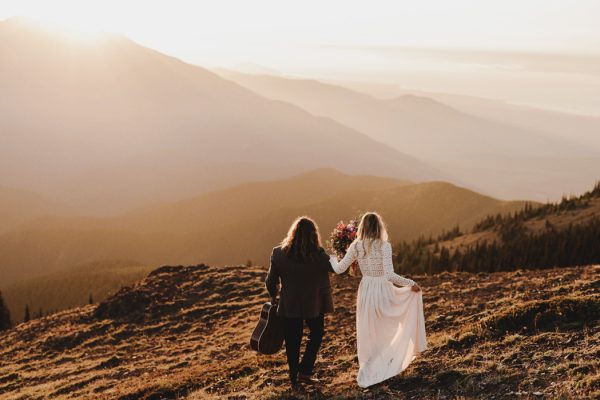 The day was built around being immersed in the scenery, and not much else was needed. By sunset, we were nearly speechless and could not stop smiling. We couldn't believe how lucky we were to be standing on that piece of earth when the entire sky lit up over layers upon layers of mountains. It was a living dream.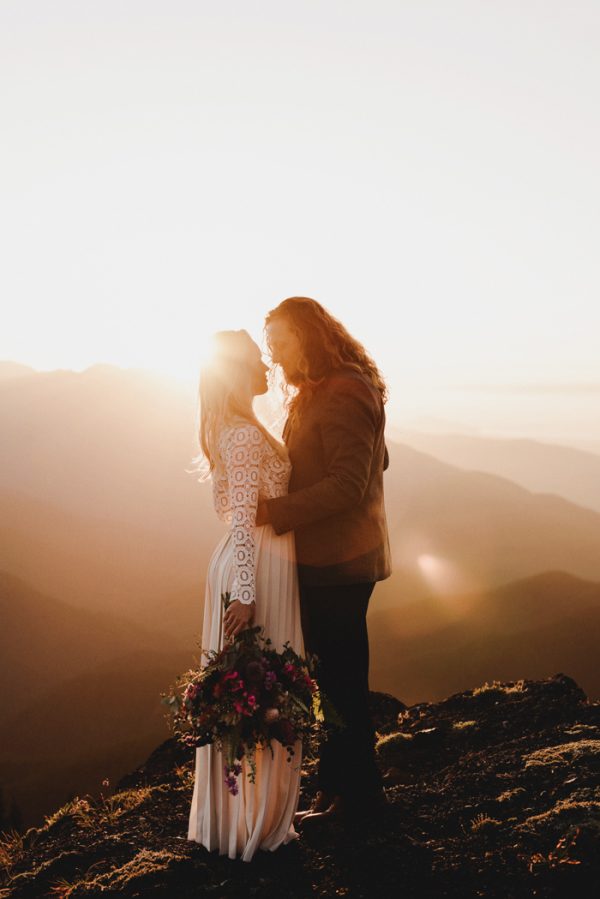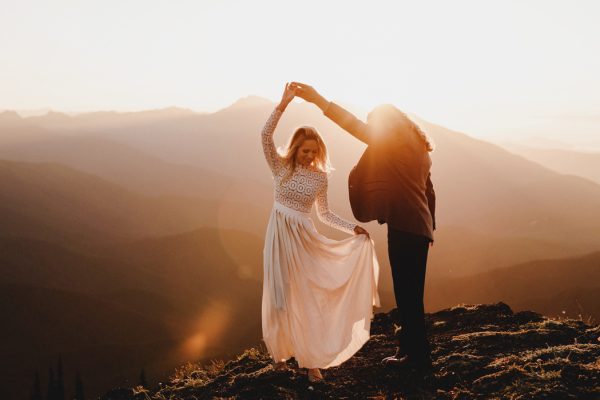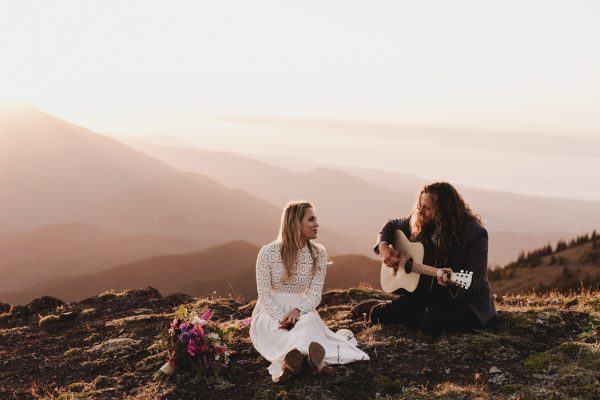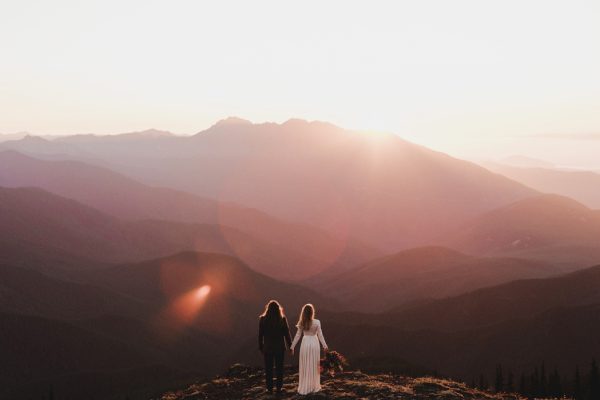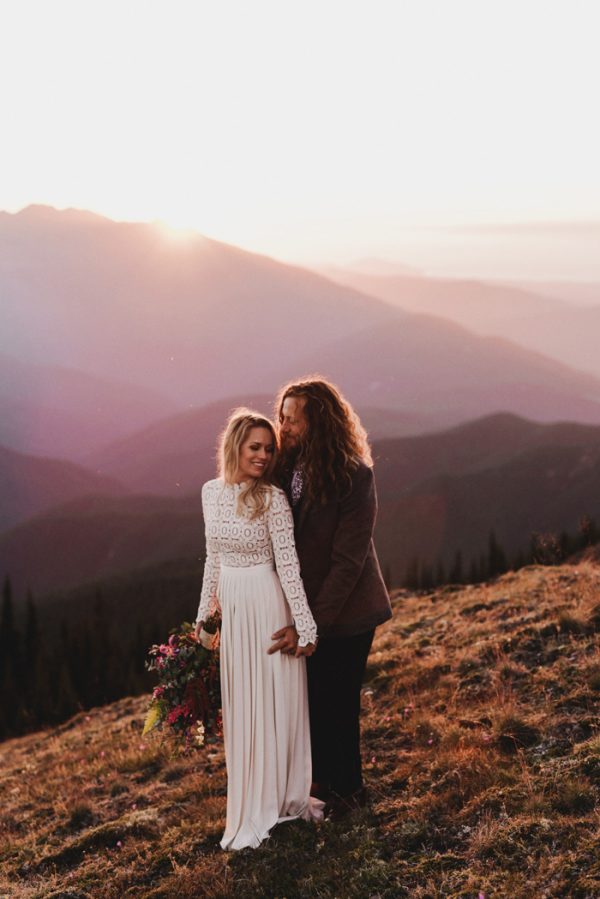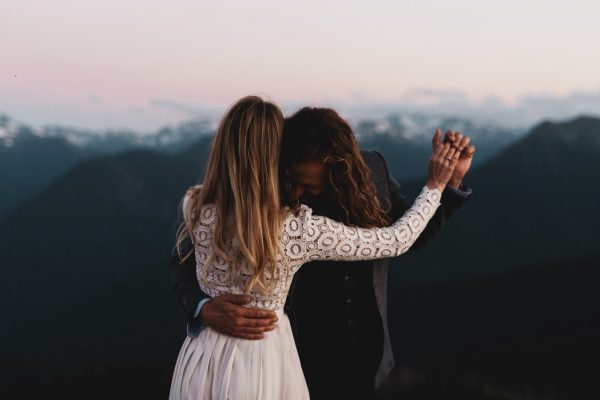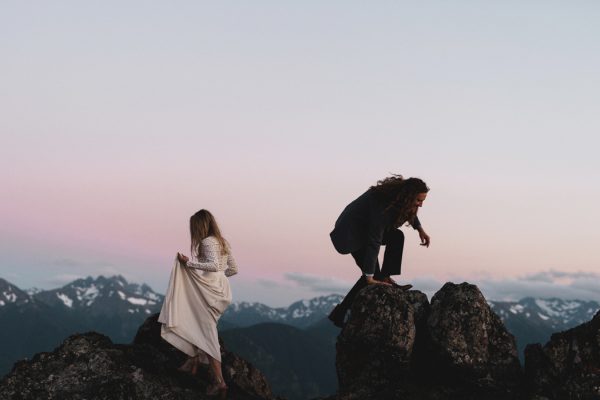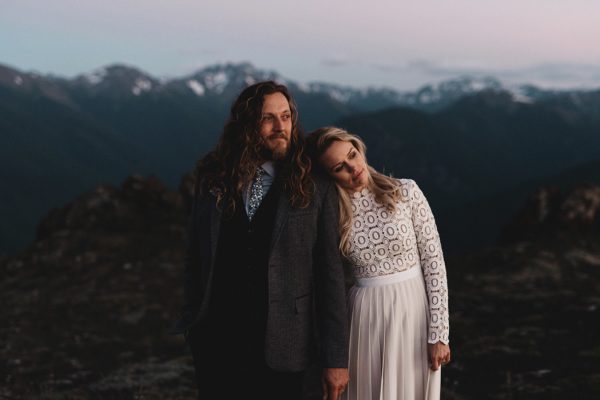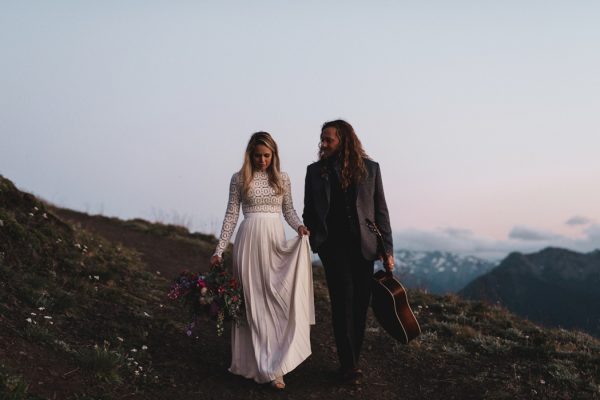 Congratulations to Margot and Israel, and a special thanks to Noelle Johnson for sharing their Olympic National Park elopement with us. Love the idea of an intimate wedding in the mountains? Then you've got to see this intimate and epic Maroon Bells Amphitheatre wedding!